Welcome to Our School Blog!
Welcome to our school blog! Here you can find up to date information about what is happening in school this week and information about all of our special achievements! We have lots to be proud of and we want you to know all about it!
Week ending 20th April 2018
A great day was had by everyone this week as we raised money for Menigitis Stop charity by being sponsored to run around the school playground. The staff ran 2.6 miles on Monday (well done Mr Parkes, Mrs Jacques, Mrs Baker, Mr Schofield, Mrs Chafen, Mrs Barker and Mrs Falconer) and the children completed their event on Friday. Here are just some of the photos taken of the event...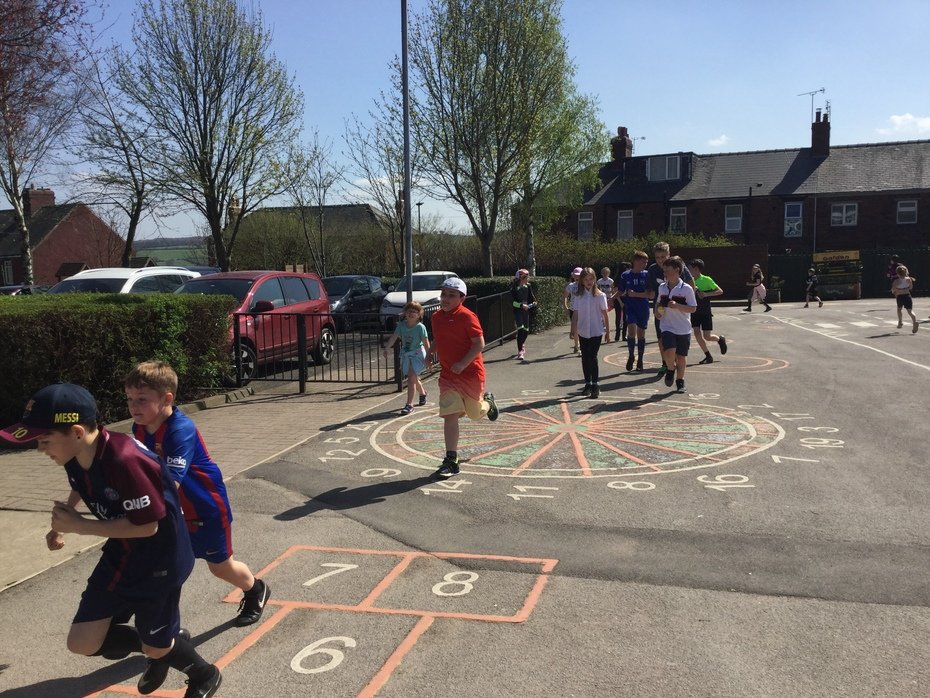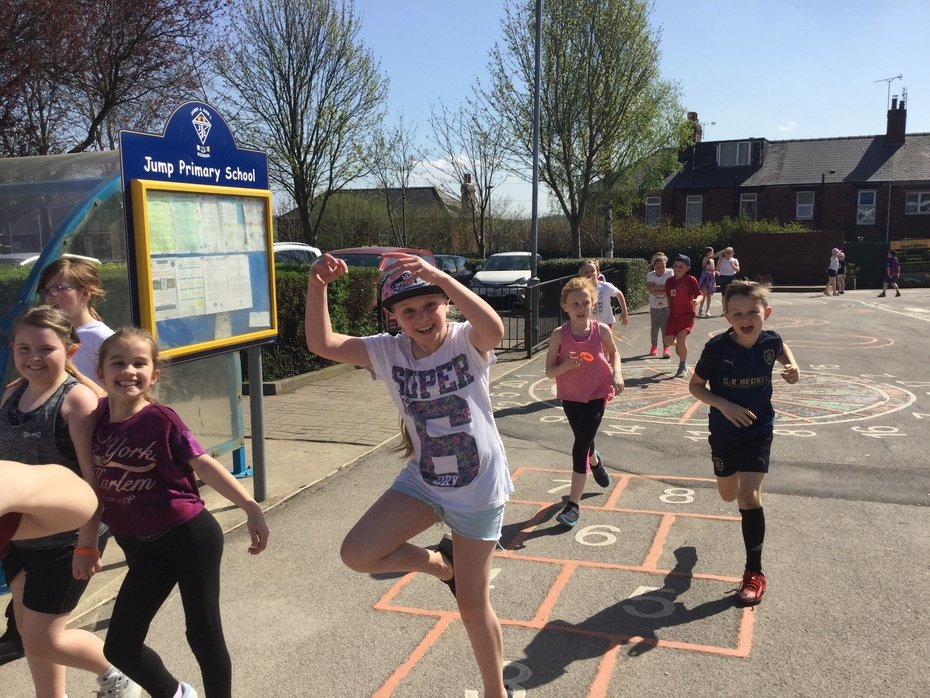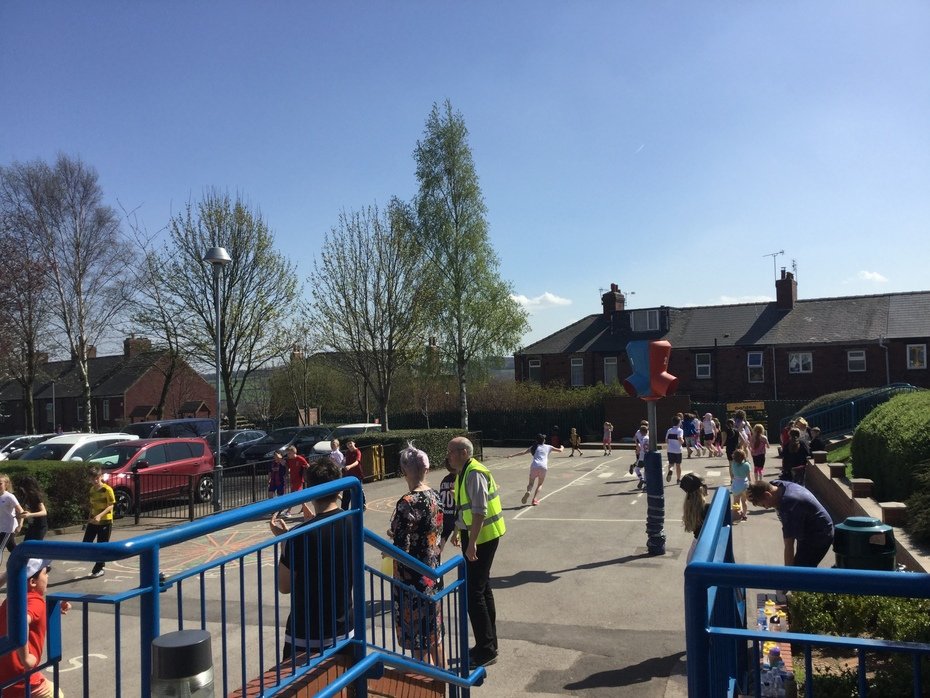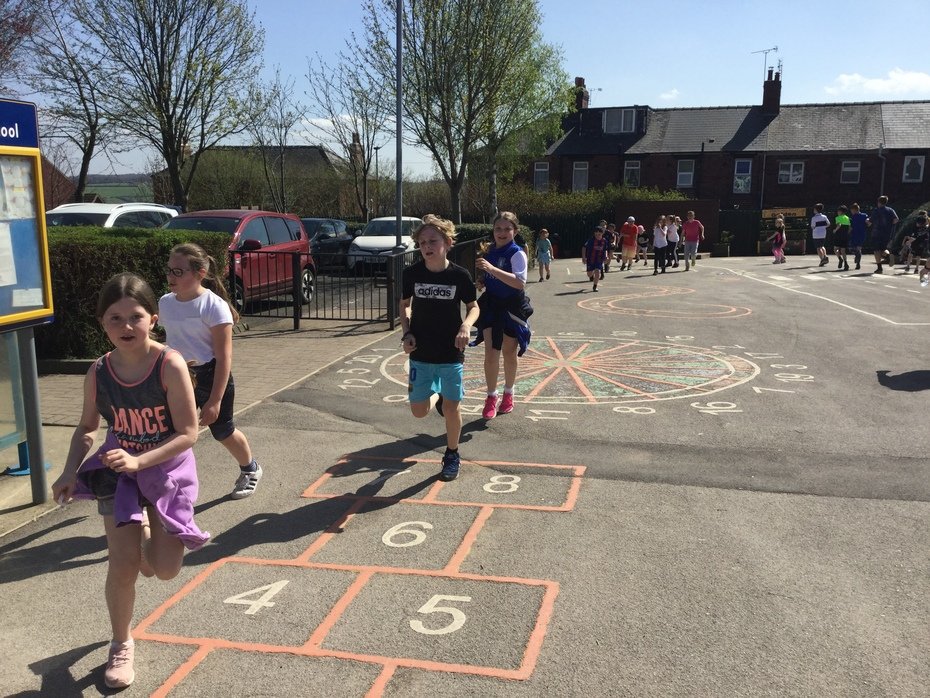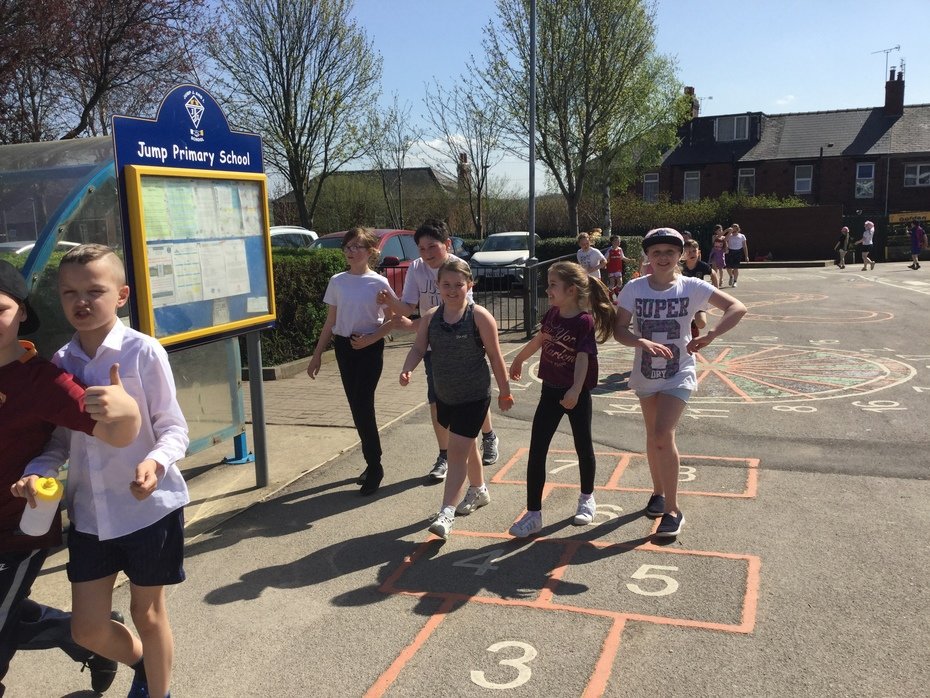 Thank you everyone for your fantastic efforts. We will let you know how much we raise next week!
A reminder that we are still in the Tesco store at Hoyland as part of the blue token count - we are currently in the lead so fingers crossed it stays that way until the end of the month and then we will be able to really enhance the outdoor areas in Nursery, Reception and Year 1.
Well done to Emma, Macie, Xander and Lewis from Year 6 who represented the school at an Imagination Gaming event at Kirk Balk. They had great fun playing the maths games and competed well against local schools.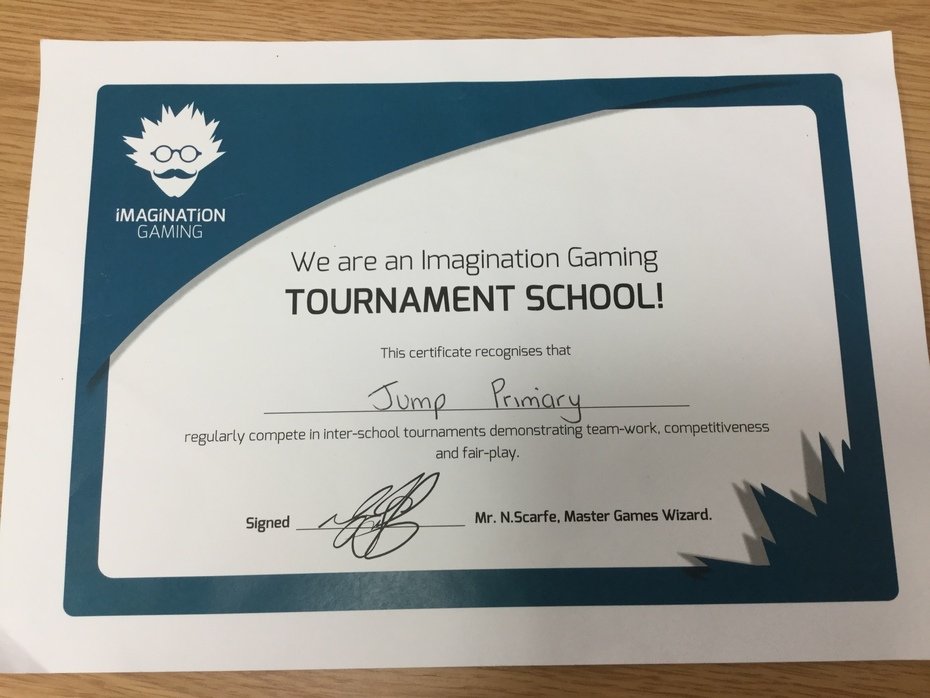 Things to look out for next week....
A letter will be sent out about our plans for the Tour de Yorkshire event on Friday 4th May.
The girls football team have a match at Oakwell.
As in previous years, we have ordered some caterpillars and they arrived in school yesterday. Children will be able to watch them grow, create a cocoon and emerge as butterflies before we will set them free.
Week ending 13th April 2018
It has been a very busy first week back after Easter! On Monday we had the Mayor of Barnsley presenting the school with our Modeshift Silver Award for our efforts to increase levels of walking to school and the other road safety initiatives that we run. Here is a photo of the Mayor with some of our Junior Road Safety Officers who showed a Powerpoint presentation they had made on crossing the road safely. Well done everyone!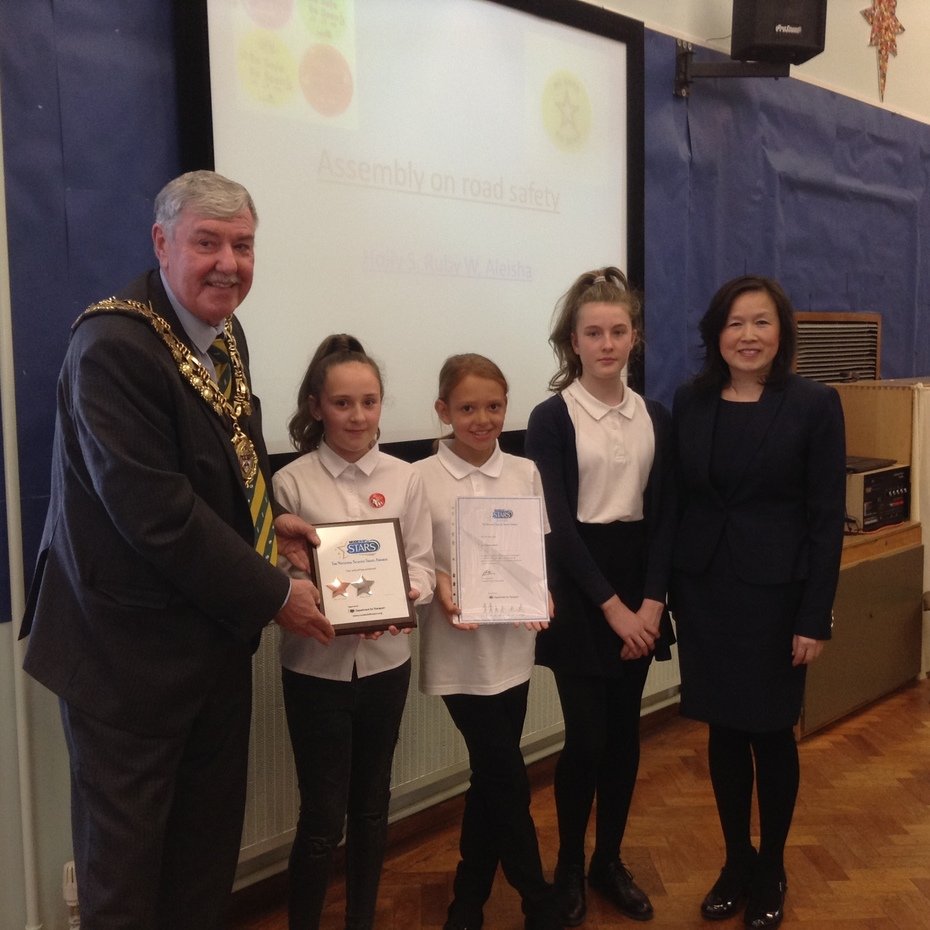 On Tuesday, Adam Slater came into school and did an assembly on how the marathon got its name and told the school a little bit about why he is running the London marathon for the Menigitis now charity. In school we will be walking/running /jogging around the school playground next week hoping to raise money through sponsorship. We have already had some money in before we have done the event! Whatever we raise will go to the charity and we will let you know how well we do!
Year 1 and 2 have started their karate lessons in PE (using our PE grant money). We hope they enjoy the sessions!
Mrs Pettinger is going to the royal wedding! She was nominated by Mrs Barker and is one of just two people in Barnsley who have been invited. The article is in the Barnsley Chronicle this week. We hope she has a wonderful time!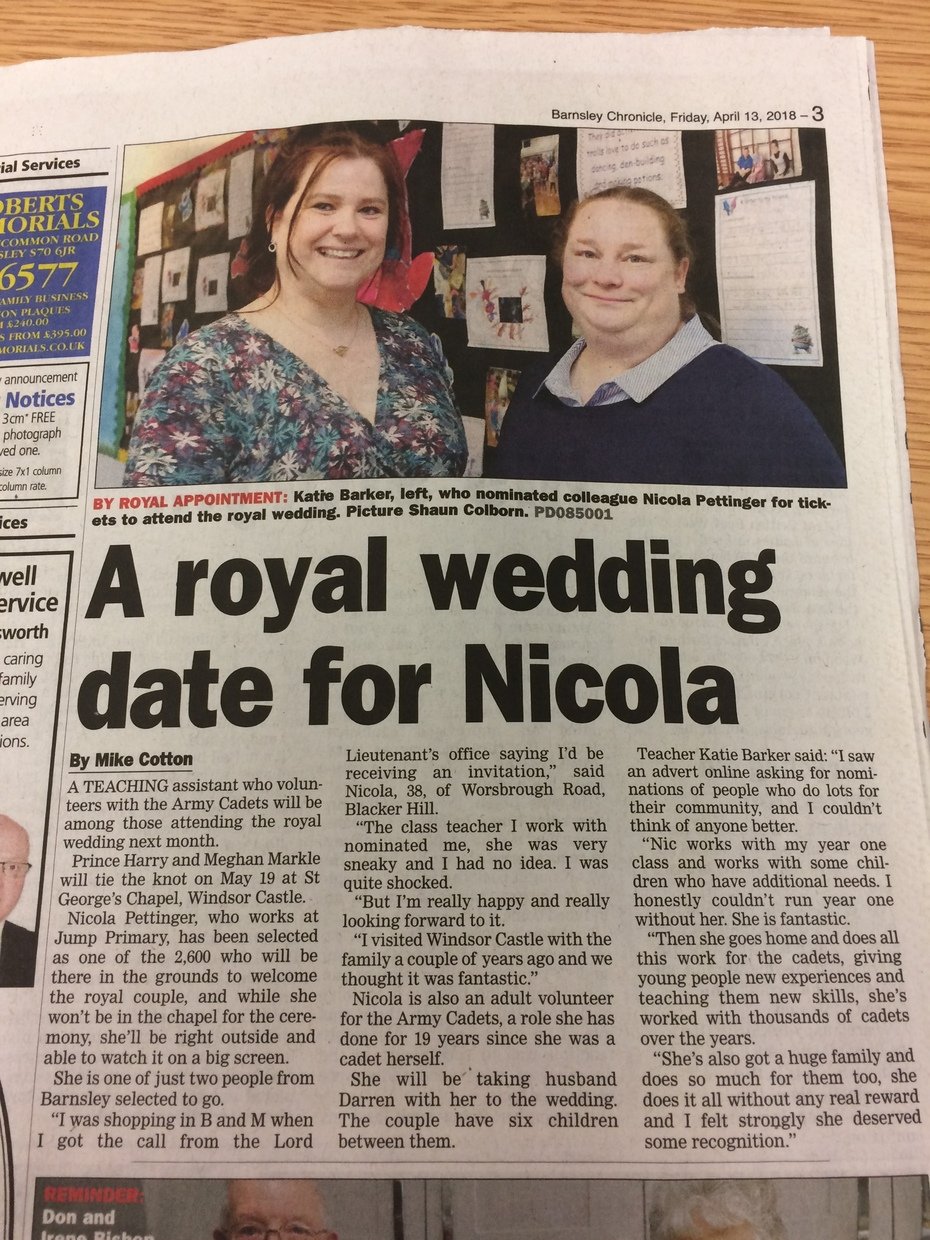 Things to look out for next week...
Our sponsorship event takes place on Friday 20th April. You can wear your favourite sporty clothes for the day too!
Week ending 23rd March 2018
We have seen some fantastic performances this week! In the three EYFS + KS1 performances, we heard some poems about Easter and toe tapping songs! It was lovely to see the young children being so brave and singing with so much enthusiasm! They did an Easter bonnet parade too, showing off their fantastic creations!
In the three KS2 performances, the audiences were moved by the beautiful songs telling the real story of Easter. It really was wonderful to listen to. Again, the readers, soloist and choir were very brave to perform to such large audiences.
Thanks to everyone who attended and we hoped you enjoyed the performances. If you bought a tea or coffee and some raffle tickets, you contributed to the £389.55 raised for school funds over the week. This enabled the Easter Bunny to visit each class with a little gift!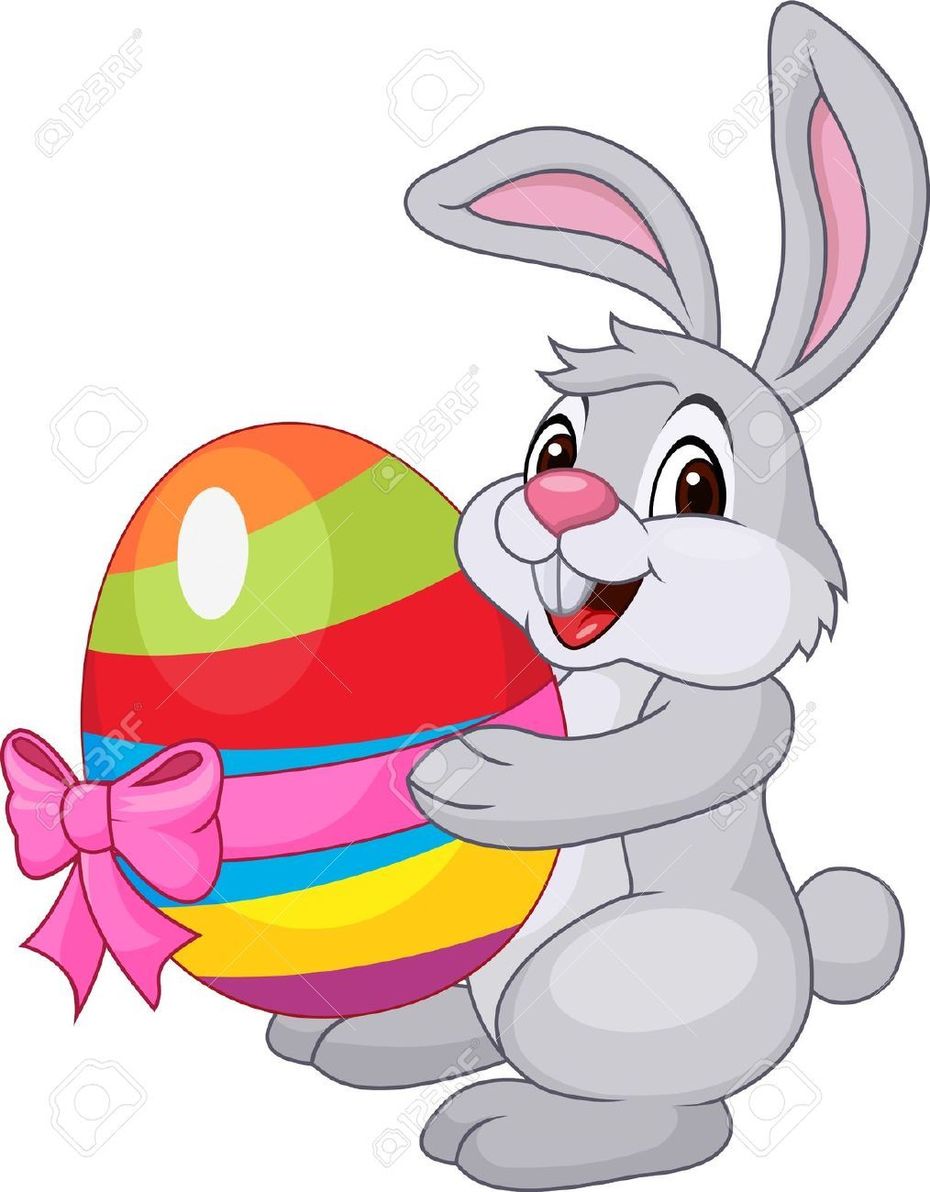 Well done everyone!
We also dressed up in sporty gear for Sports Relief and completed various activities. Thanks to your generosity, we raised £162.50 for the charity.
Things to look out for after Easter...
The Mayor of Barnsley is visiting the school to present us with the Silver Modeshift award for Sustainable Travel.
We are having an assembly on the London Marathon delivered by Gracie and her dad.
Week ending 16th March 2018
We have had a great week this week. Tesco have been in working with our Nursery pupils making Easter baskets! The children had lots of fun and made great things!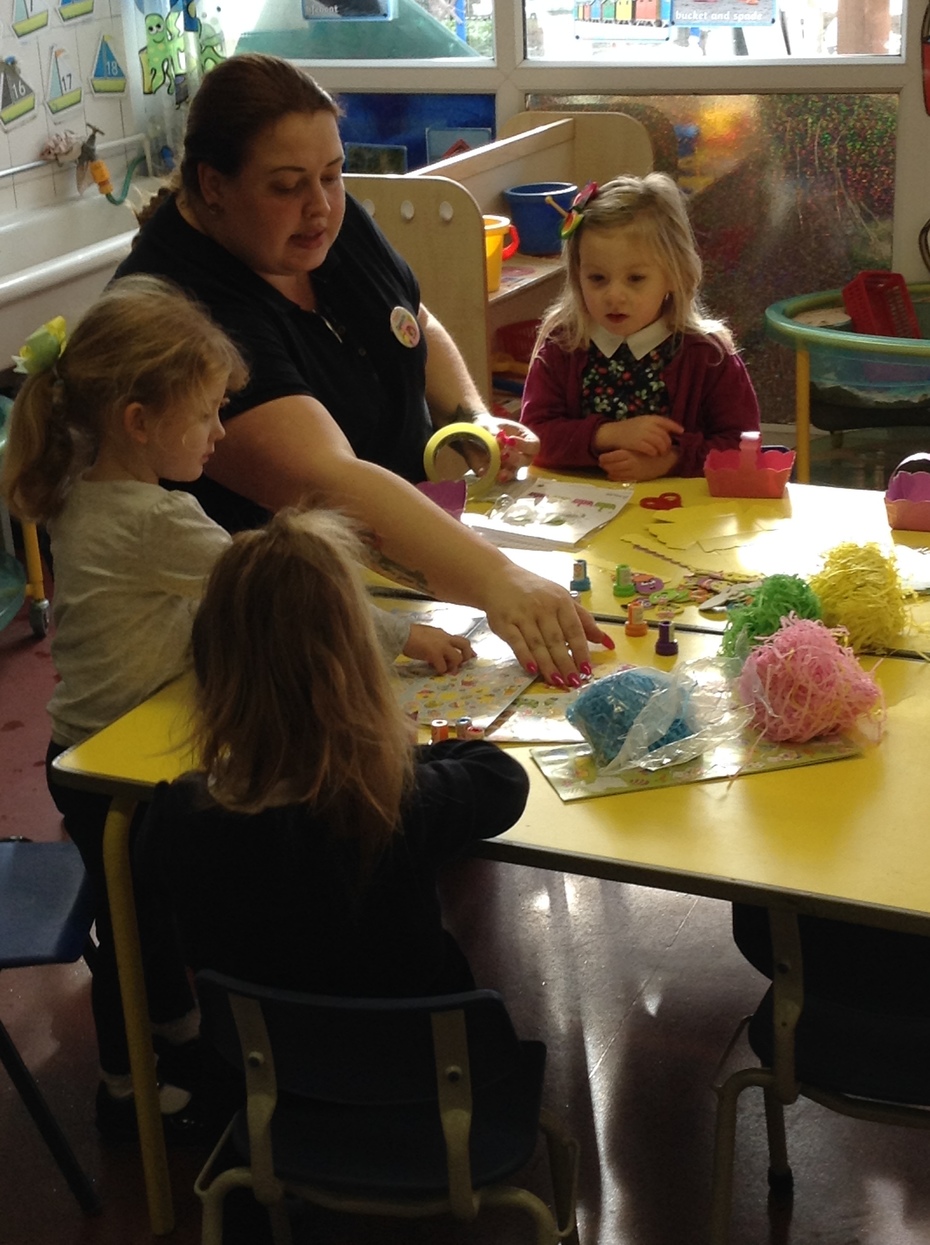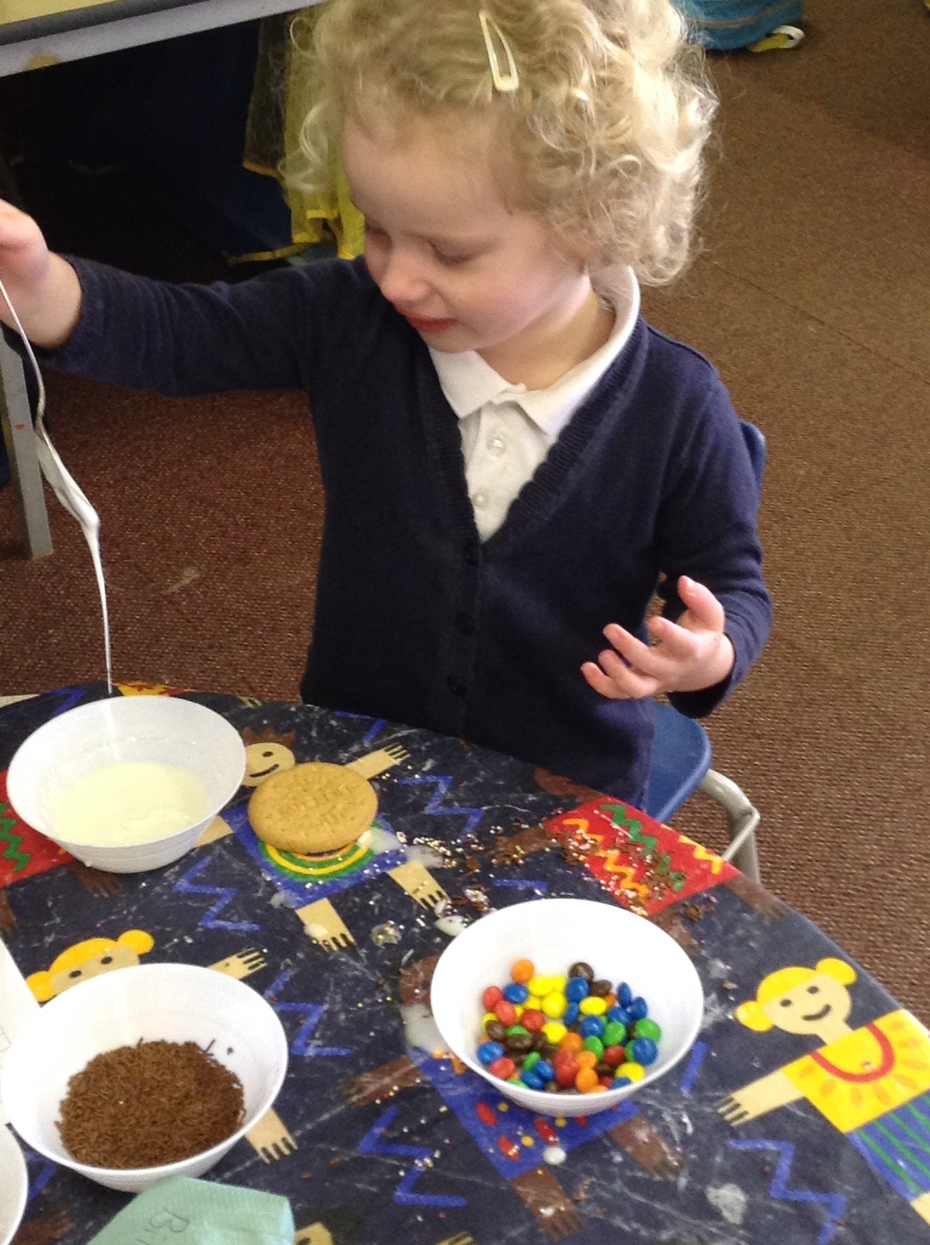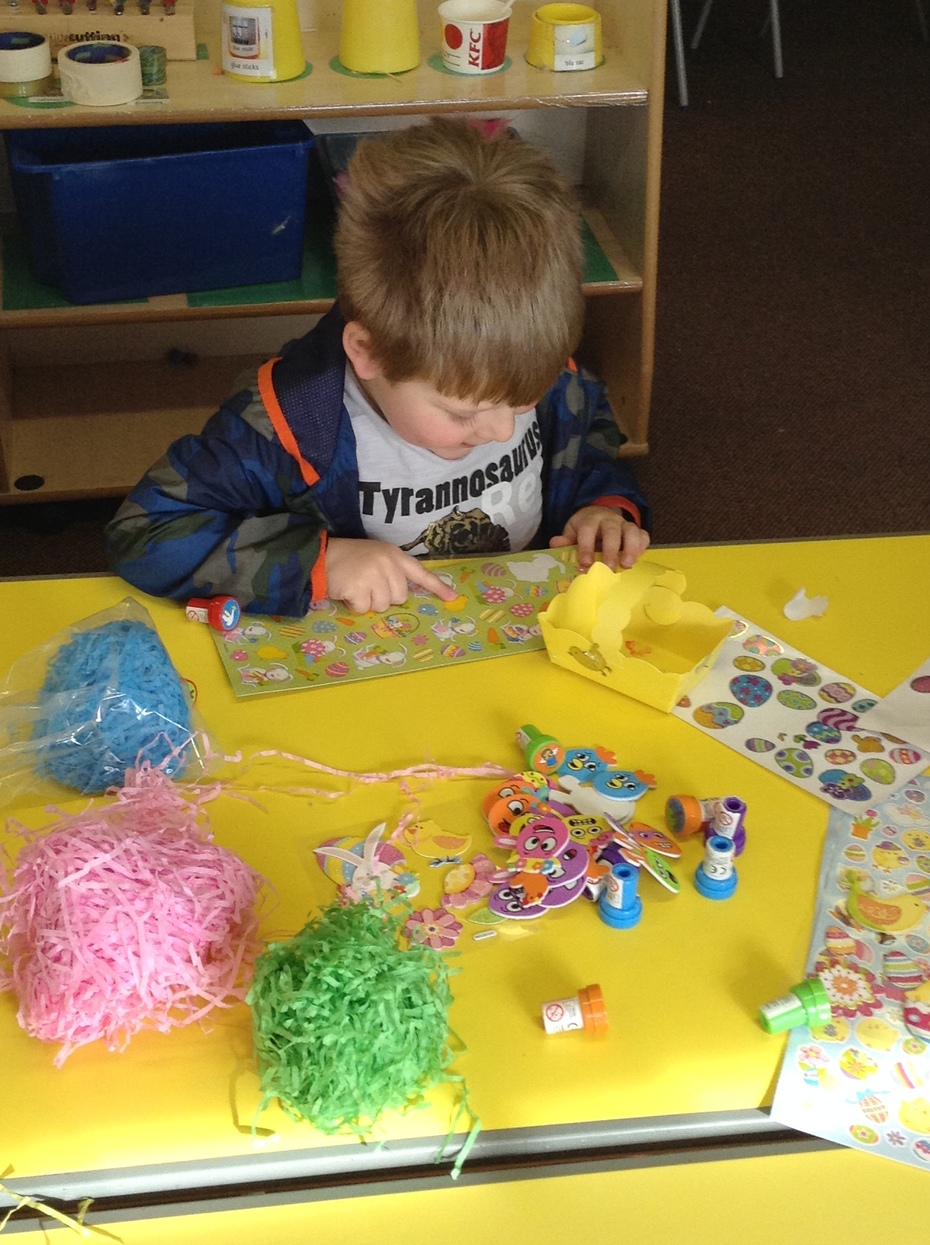 All pupils are busy colouring in pictures of bikes (or drawing their own) to be displayed in the Tesco store at Hoyland. Keep an eye out for some marvellous artwork soon!
A reminder that we are still collecting tokens in the Hoyland store for some extra funding to develop the outside areas in the Early Years and Year 1. Please vote for us!
Things to look out for next week....
We have our Easter performances to look forward to. Raffle tickets will be on sale at each performance and prizes are a bottle of wine and then a choice between either an Easter egg or a family ticket at a skate park!
A reminder that any spare tickets will be given out on Monday on a first come, first served basis.
We hope to see you all there!