Welcome to Our School Blog!
Read All About It! Read All About It!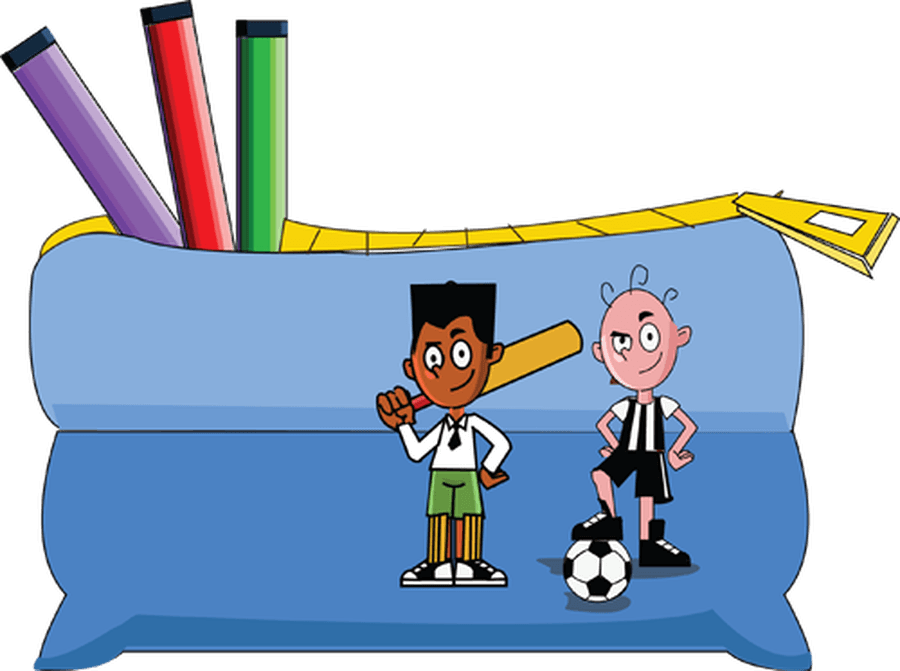 Welcome to our school blog! Here you can find up to date information about what is happening in school this week and information about all of our special achievements! We have lots to be proud of and we want you to know all about it!
Week ending 22nd June 2018
This week, classes spent time considering what makes a safe school as part of our work on the Send My Friend to School project. Some older classes also looked at how children around the world go to school and the challenges they face. Below are some examples of the work completed which we are sending to our local MP in the hope they remind the Prime Minister of the promise made to ensure that all children should get the chance to go to school.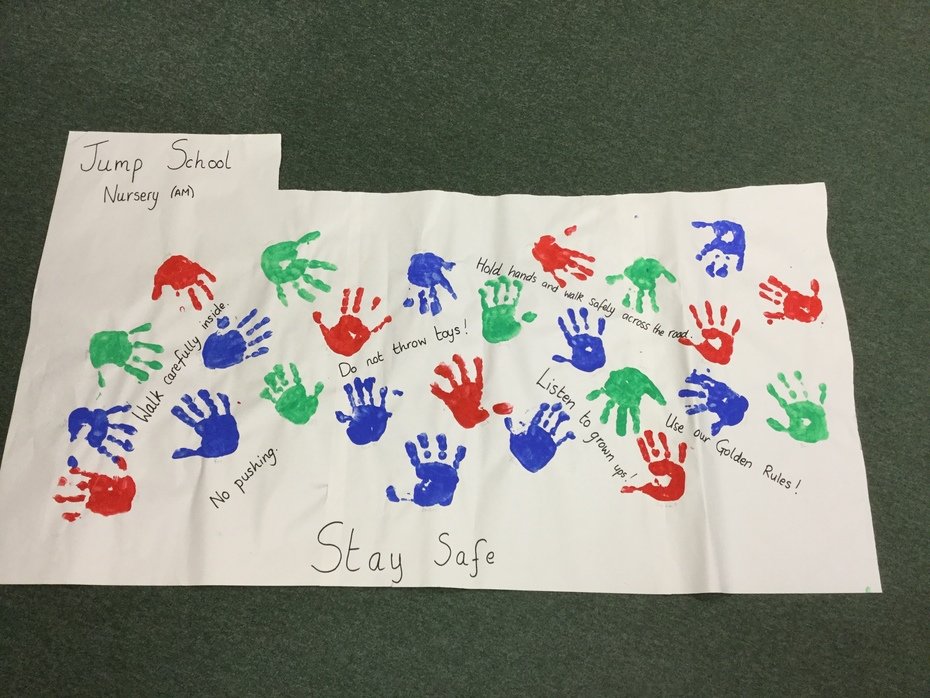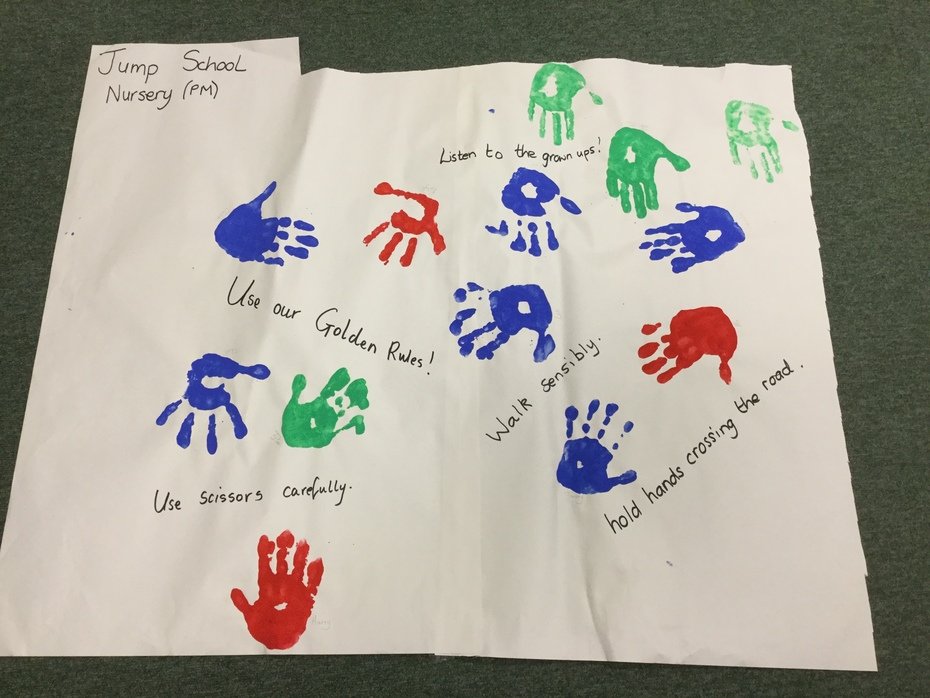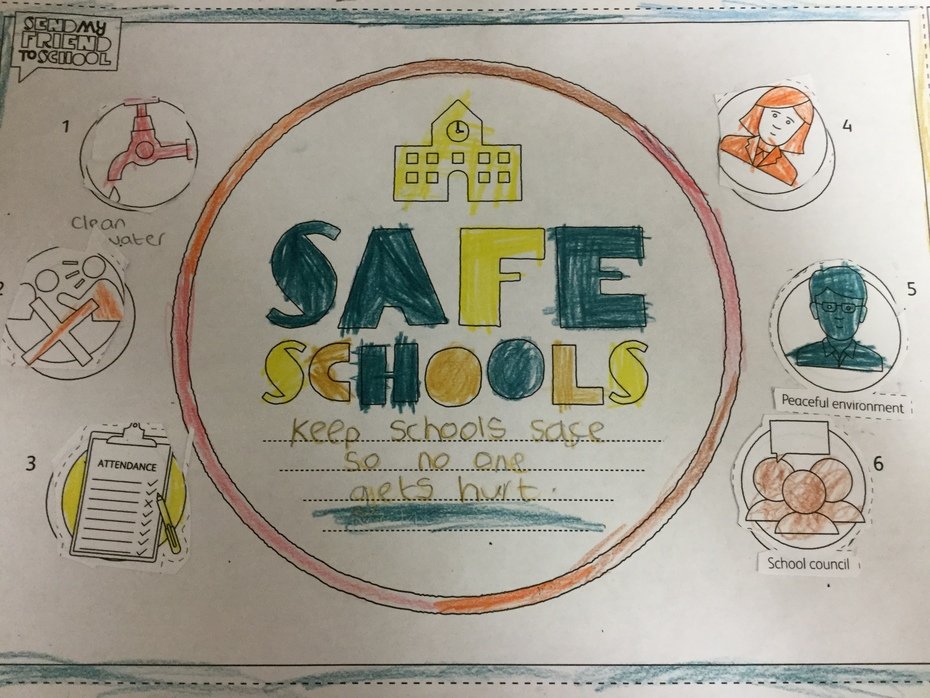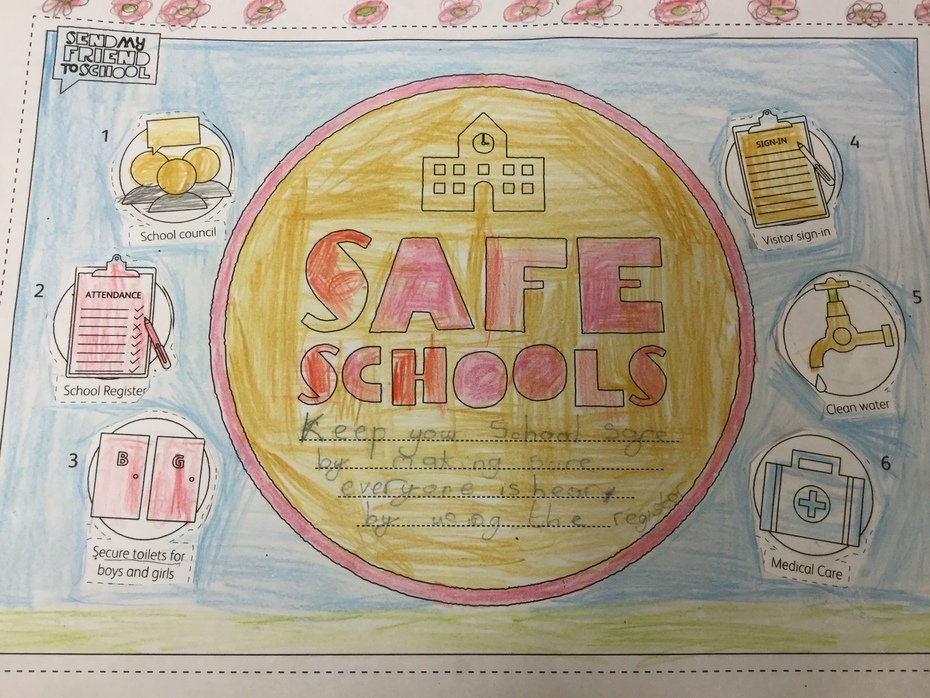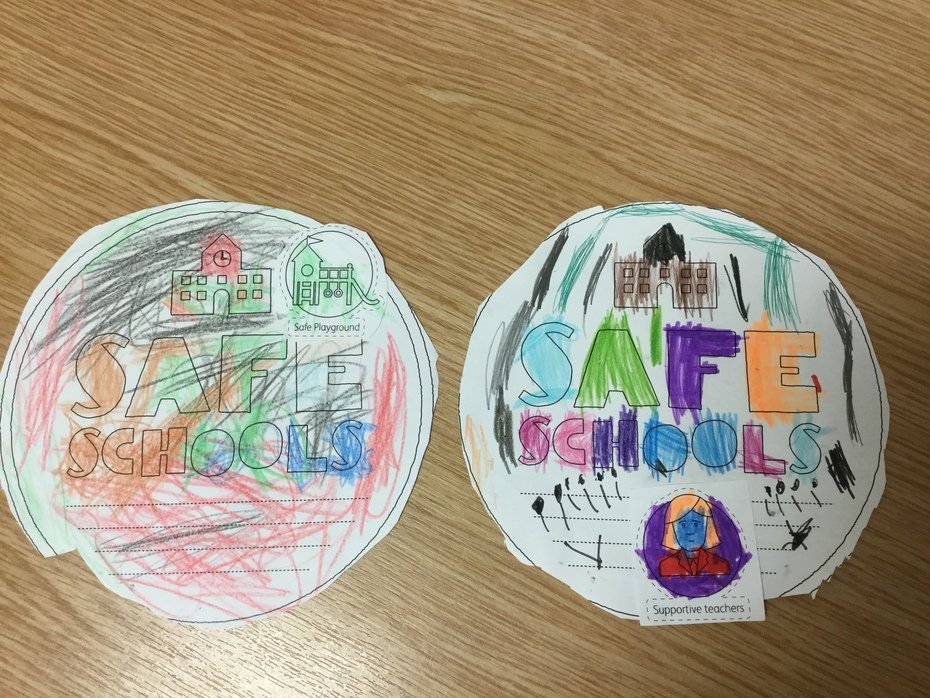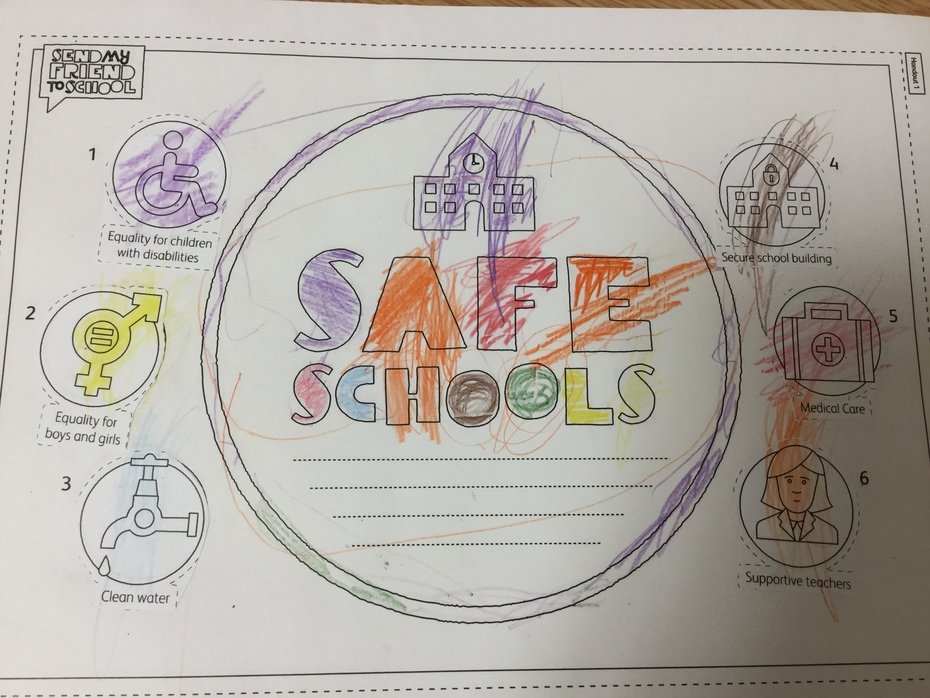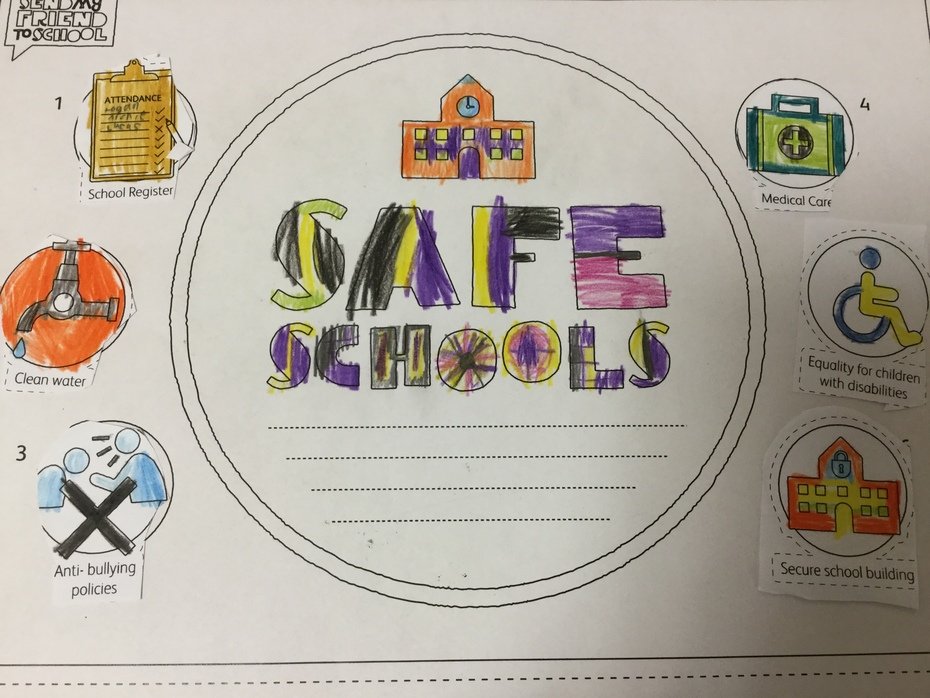 Year 5 had a fun filled afternoon baking on Thursday. They read recipes in German and translated them, converted measurements from pounds and ounces to grams and then made beautiful turtle shaped biscuits. They looked amazing!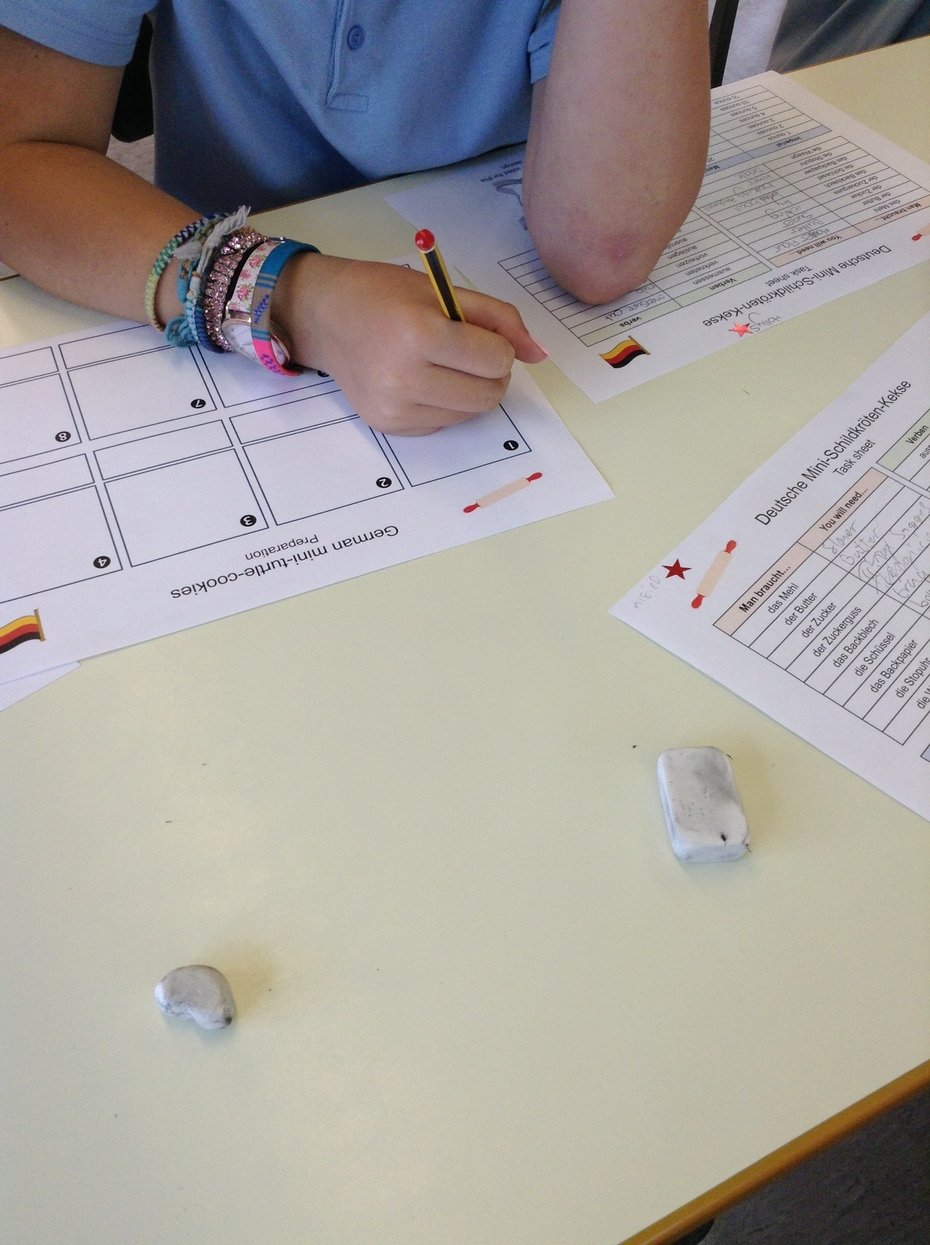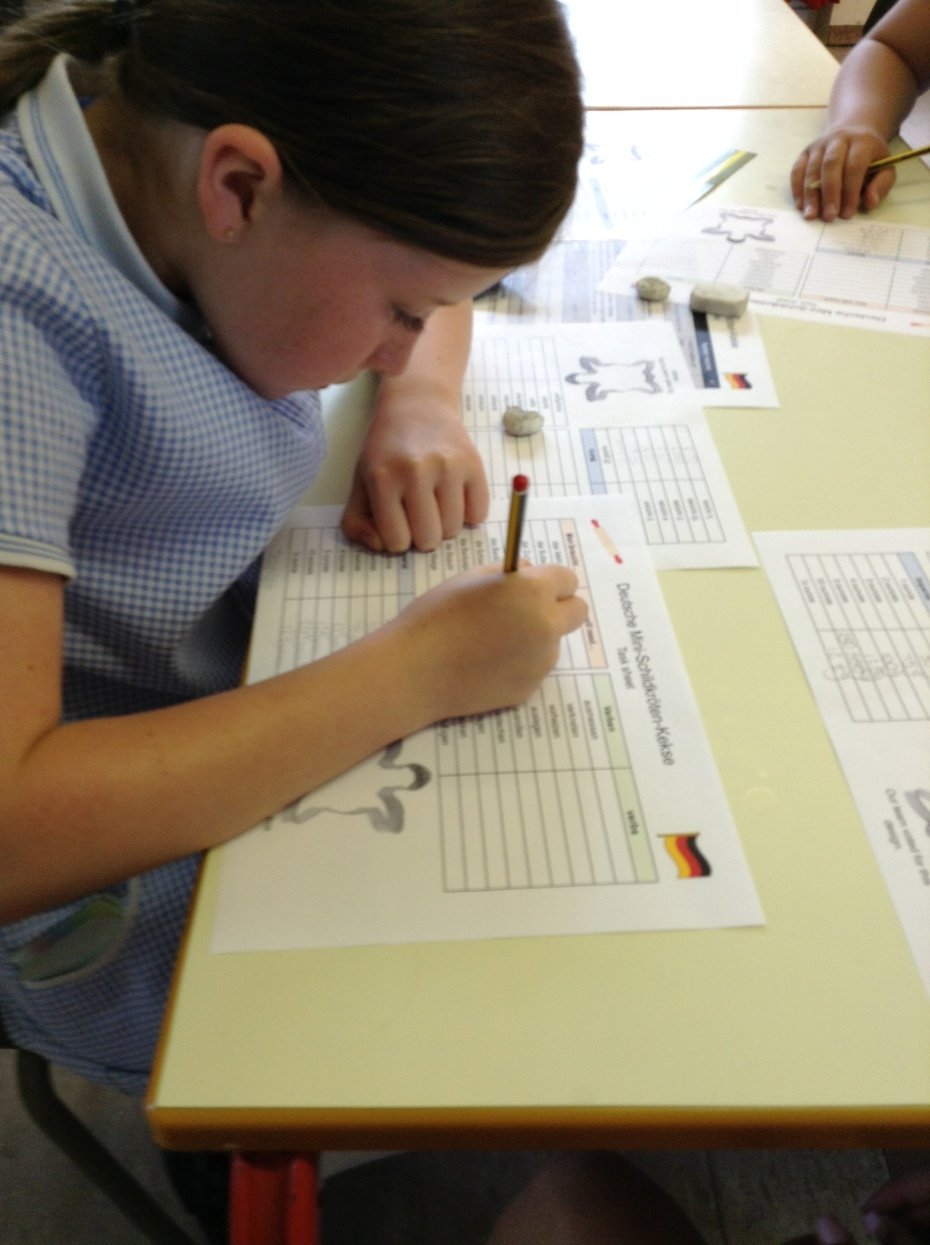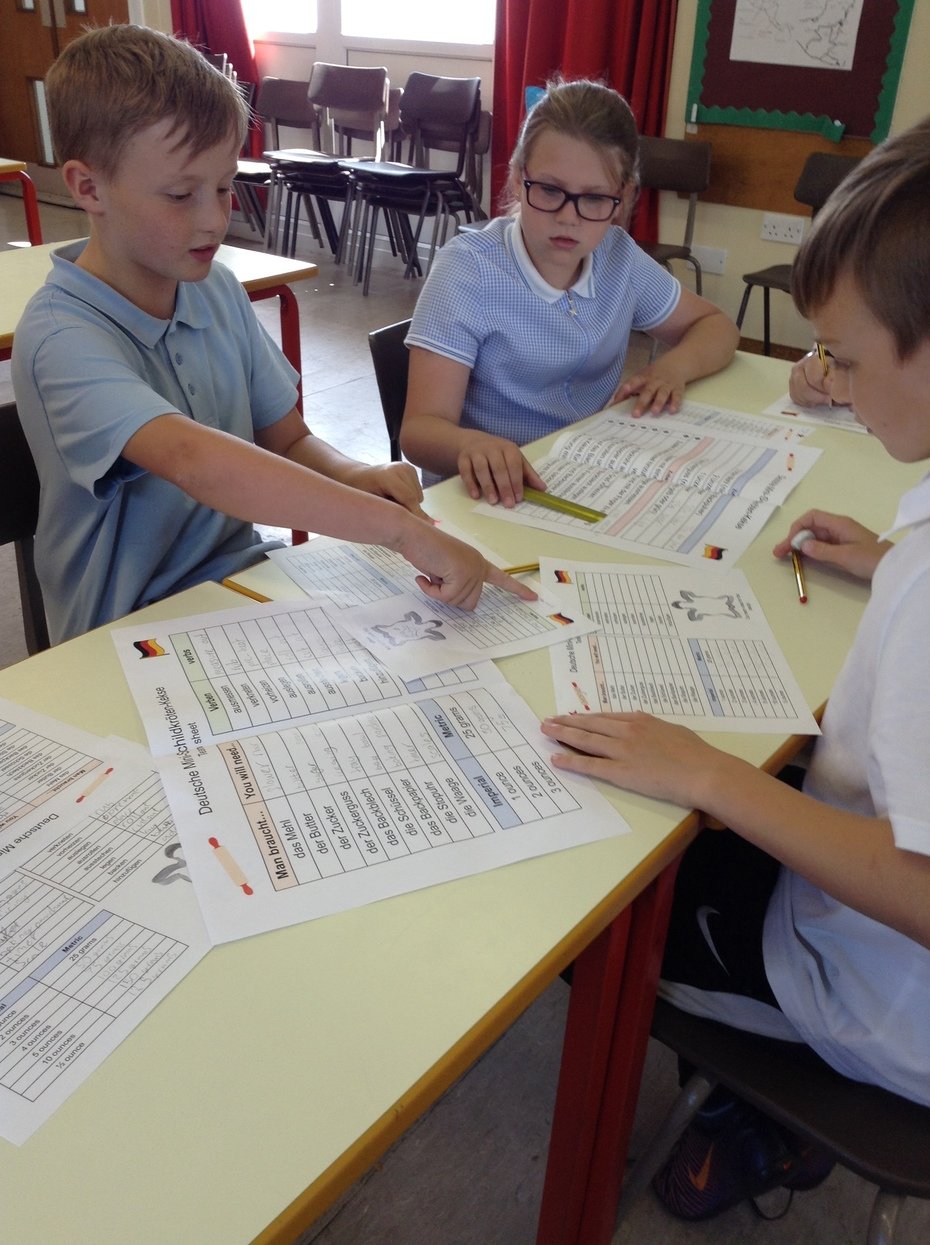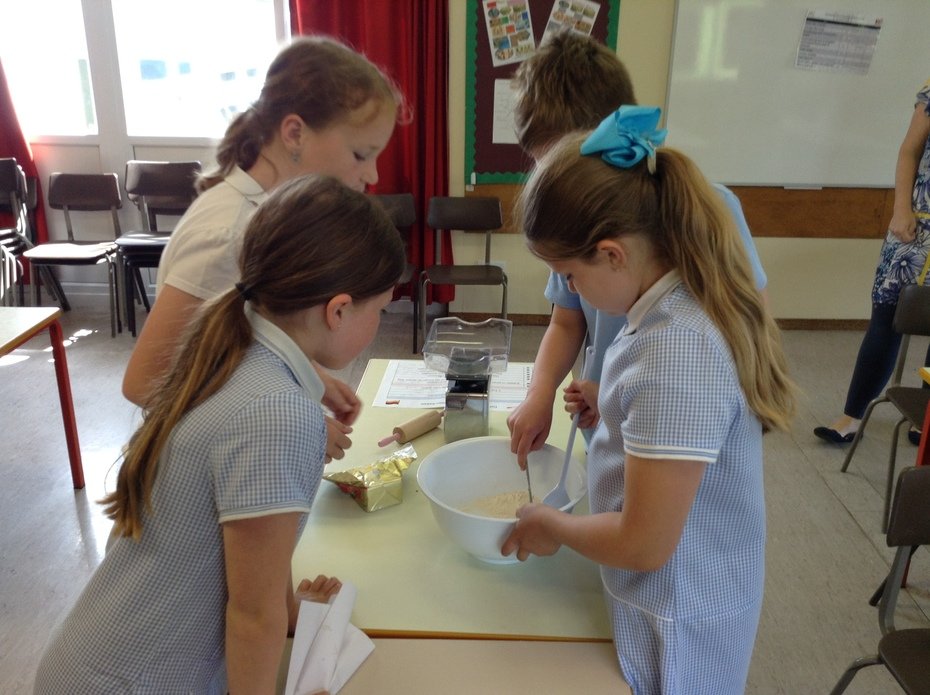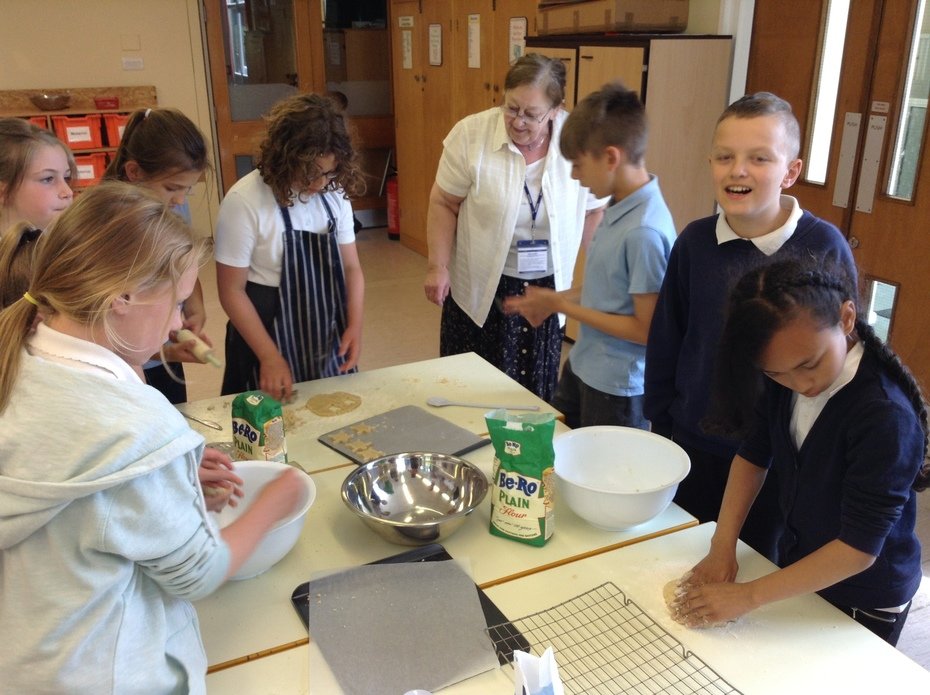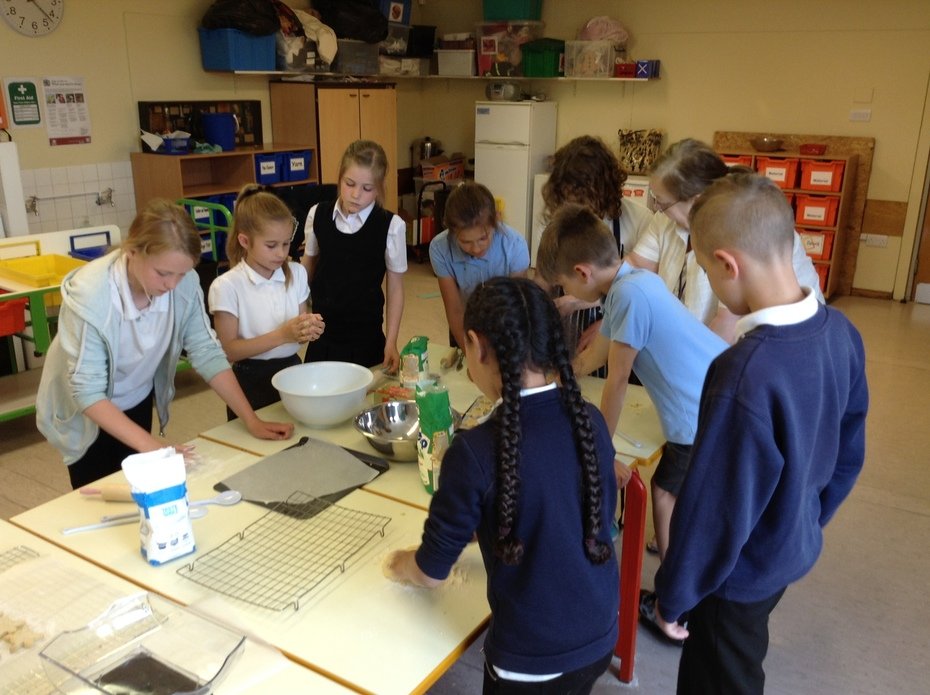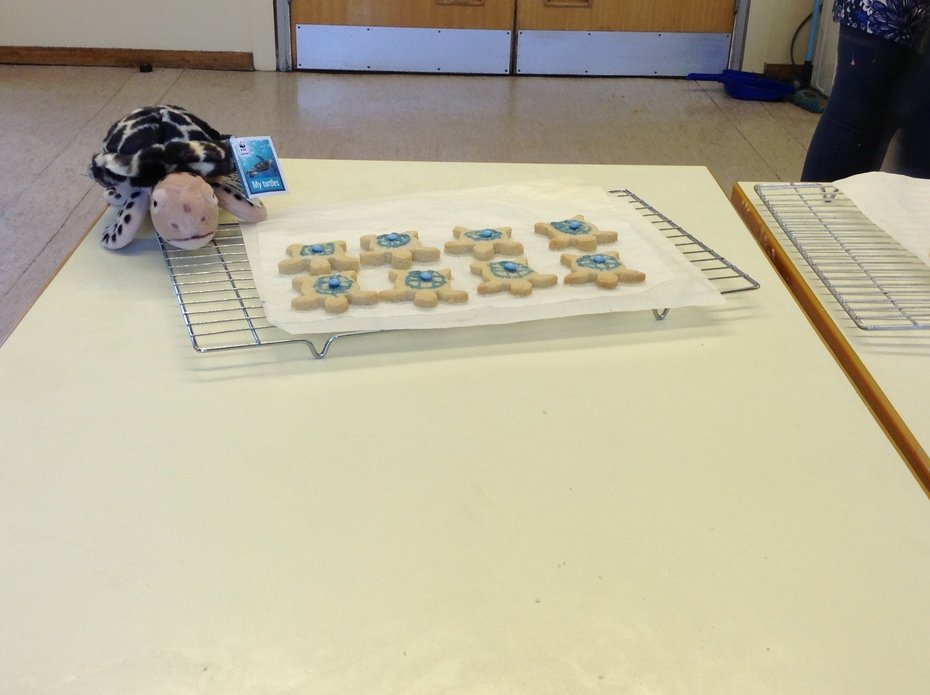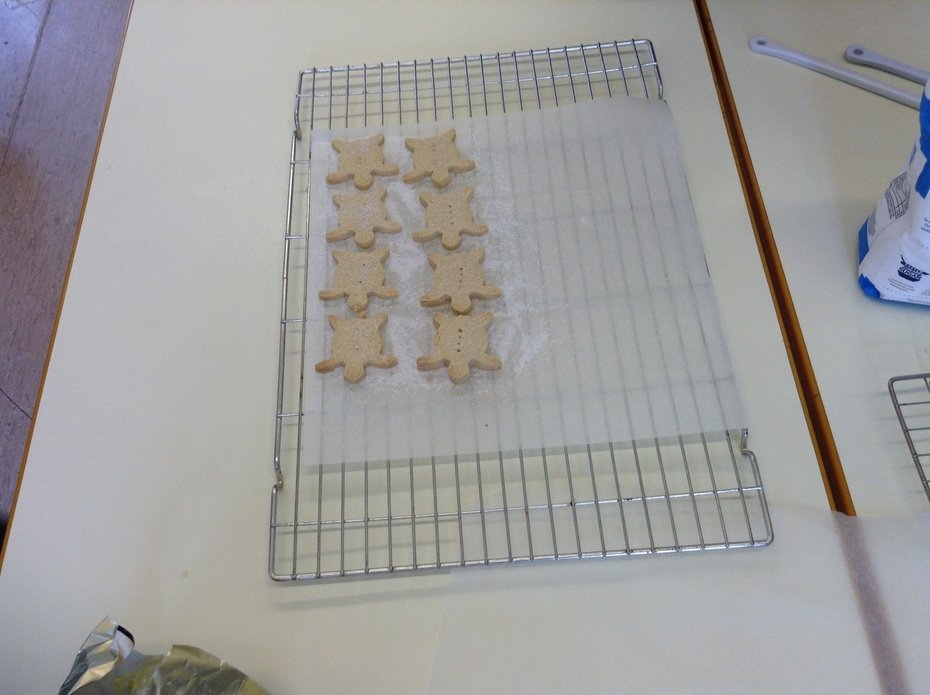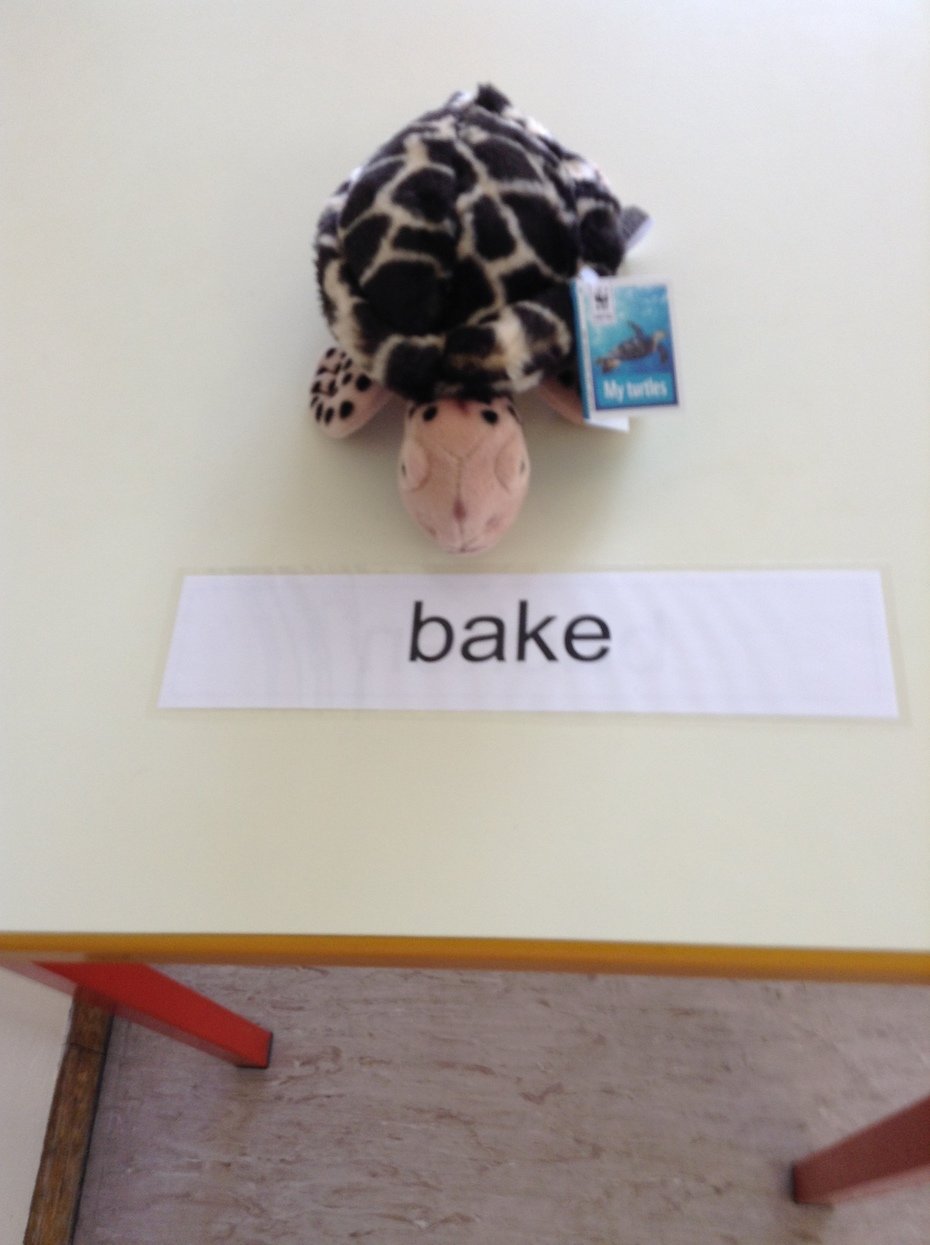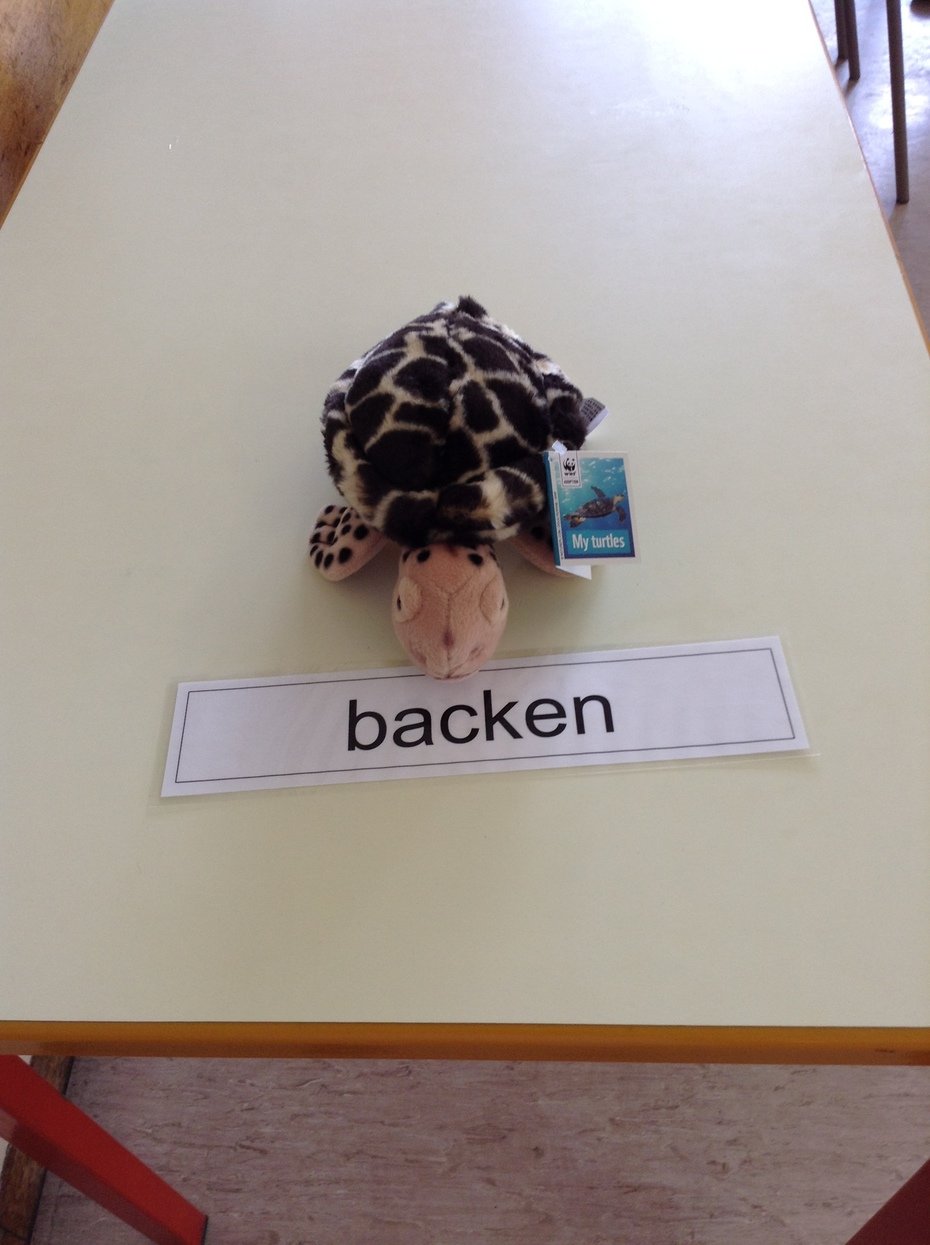 Some children from Key Stage 2 represented the school at an athletics event on Friday. The Year 3 won their year group and we came 4th overall. Well done everyone.
Things to look out for next week...
Next week is Art Week! Classes will be looking at different artists and producing a variety of art work Monday-Thursday. Parents are invited in school on Thursday at 3pm to see all the hard work!
The girls football team have a tournament on Monday.
Next Friday is our World Cup day. Children are allowed to come to school in any football kit/sporty outfit for the day. Classes will be completing work based on different countries.
Week ending 15th June 2018
It's been a very busy week this week! Nursery, Reception+KS1 and KS2 all managed to complete their sports days this week. Everyone really enjoyed it and the children had lots of fun. A small selection of photos can be seen below...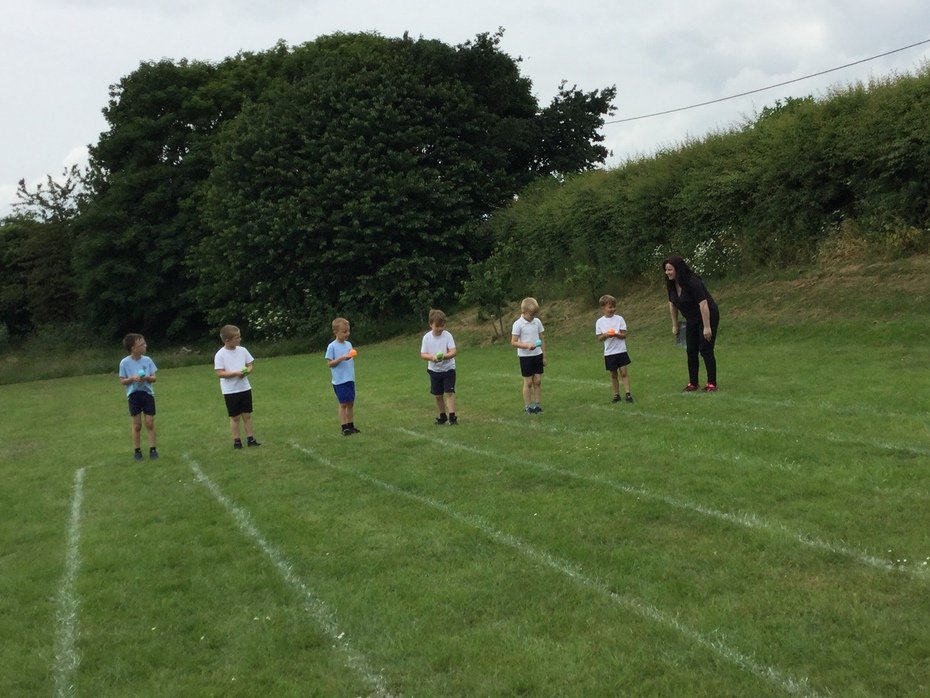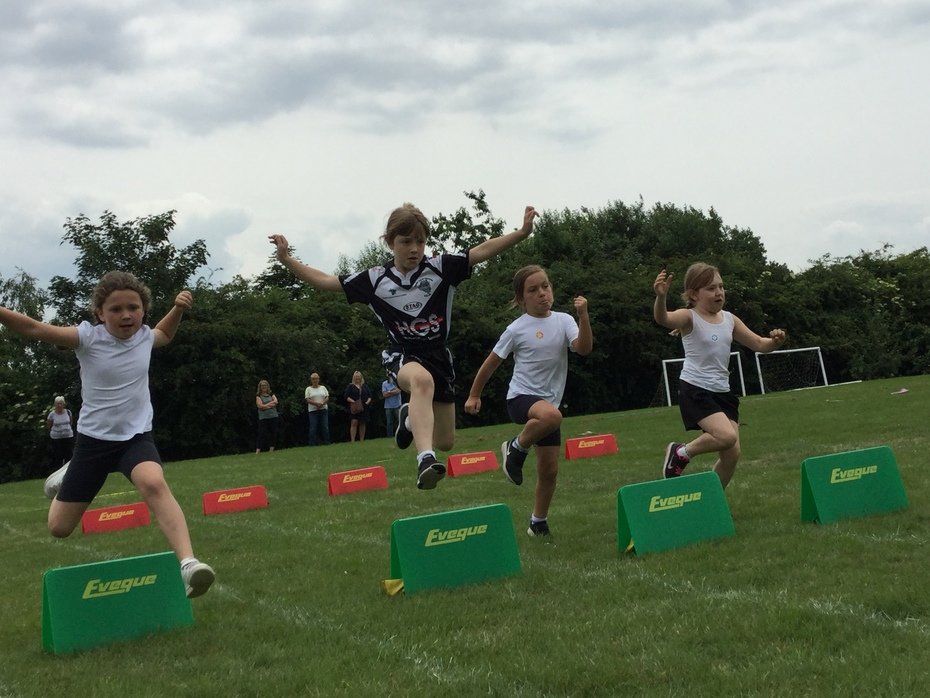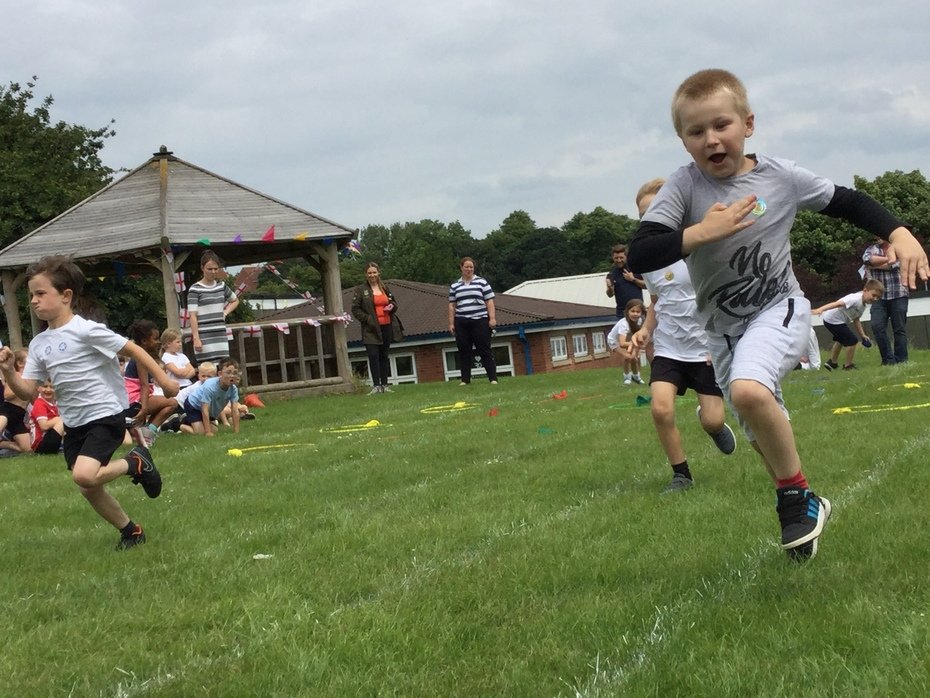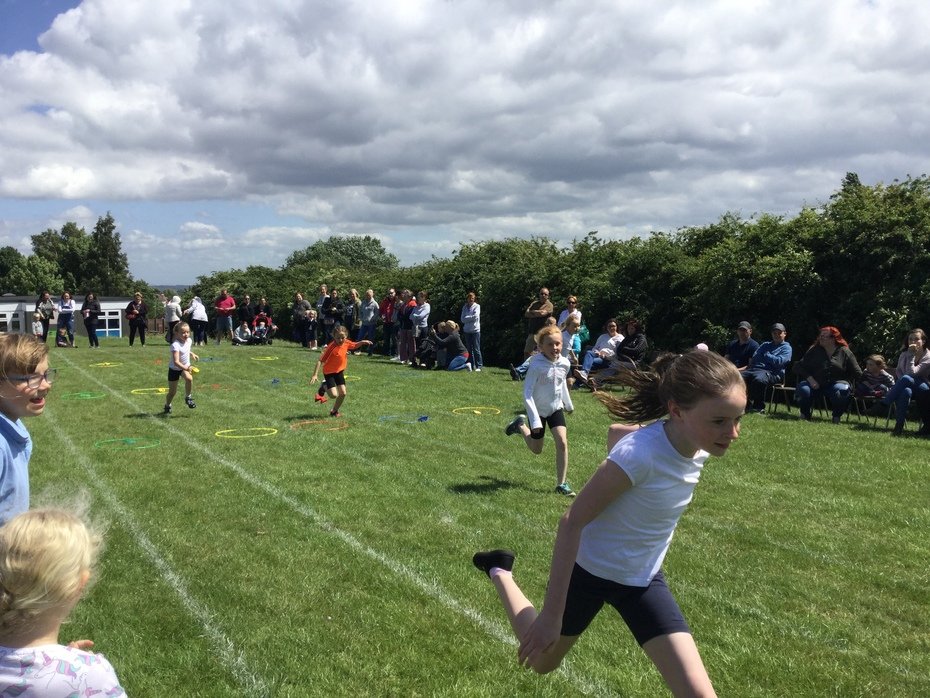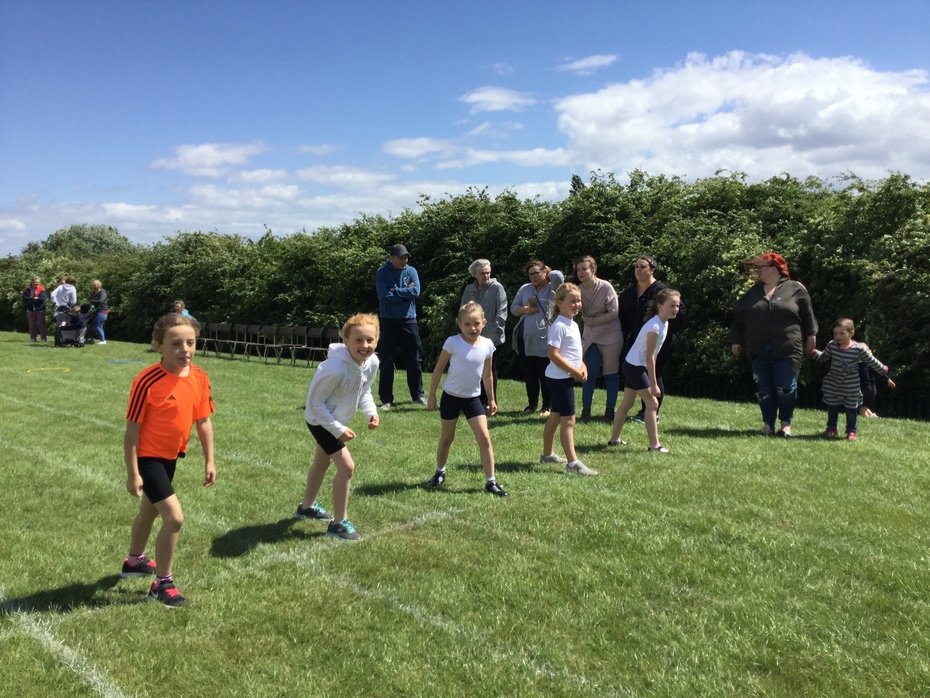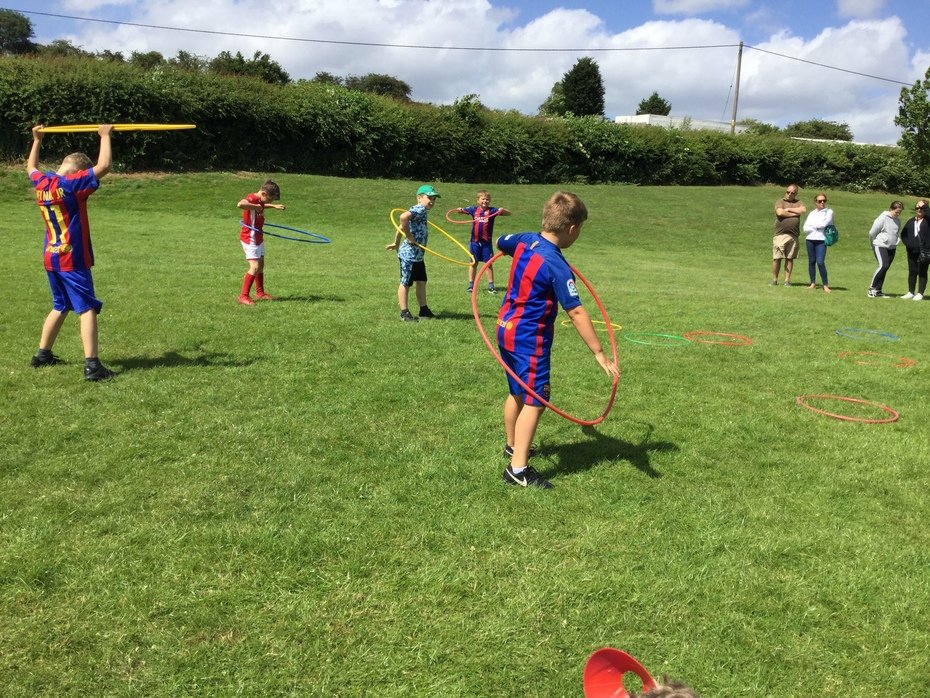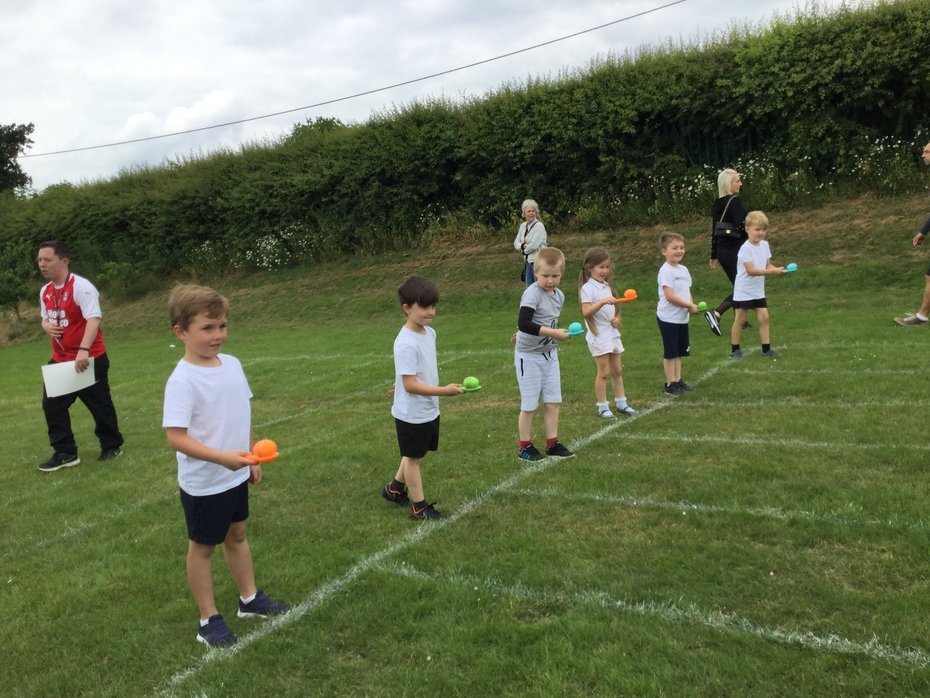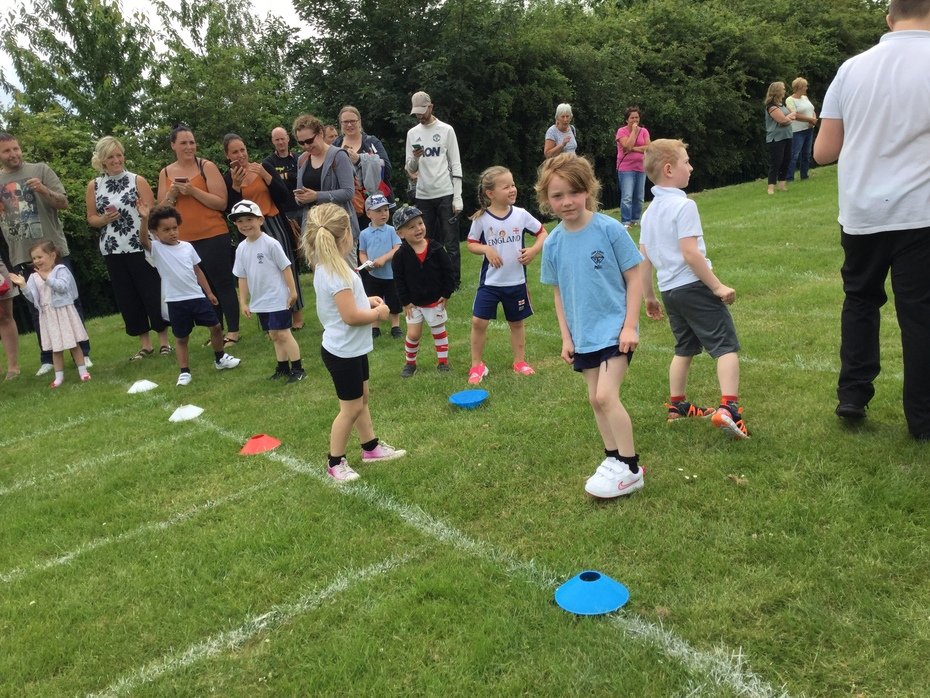 The Year 5+6 Cricketers were fantastic at a local cricket tournament and sailed through into the next round. Well done everyone!
Some children took part in a Rugby tournament last week and although they didn't win, they really enjoyed taking part.
A group of Year 6 children took part in a Golf competition today and came 5th - well done!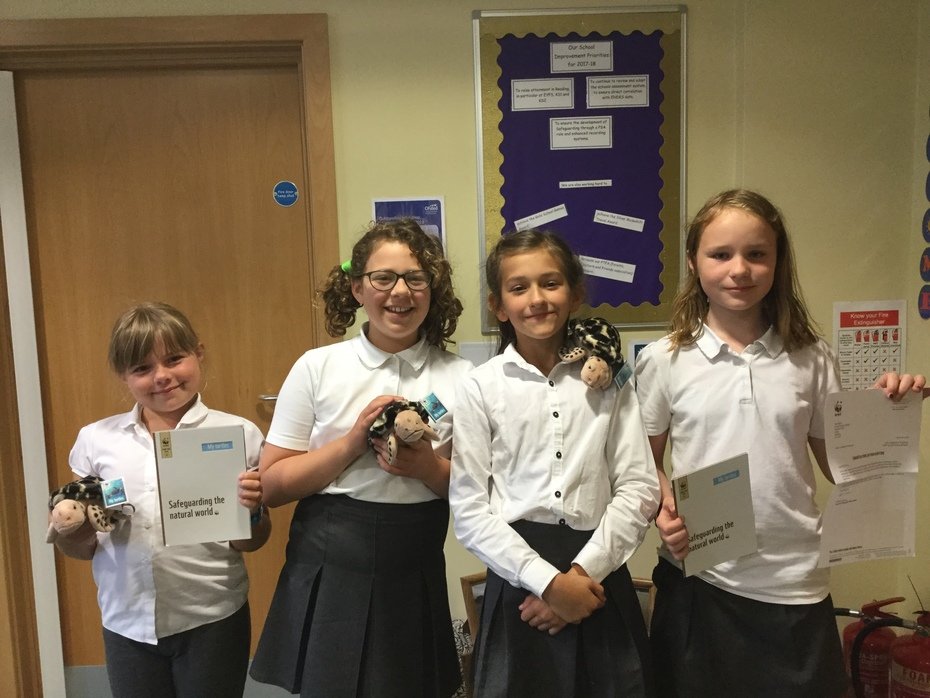 The turtles, sponsored by the Year 5 girls and their class, have arrived! Well done everyone for supporting our adoption of these 3 animals.
Things to look out for next week...
All classes will be taking part in Send My Friend to School activities (as detailed in our latest newsletter).
Week ending 8th June 2018
KS1 and KS2 enjoyed a performance from the Momotheatre group on Tuesday. We had the free show for achieving the Silver Modeshift Travel Award this year. The show was about using the cars less and finding safe, alternative ways to get to school. The shows were very funny and hopefully the children will remember the important messages too!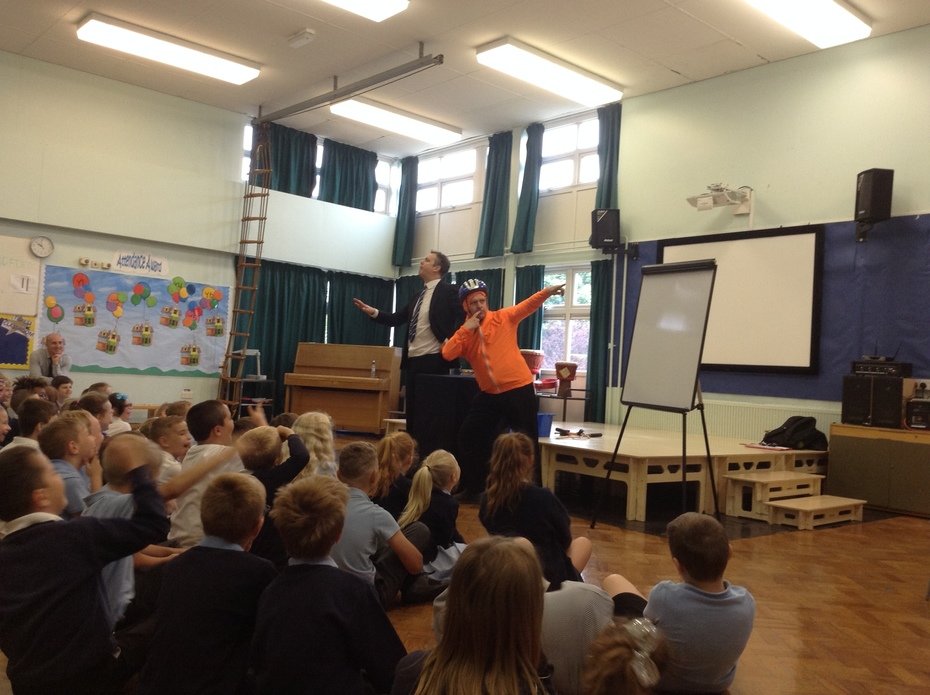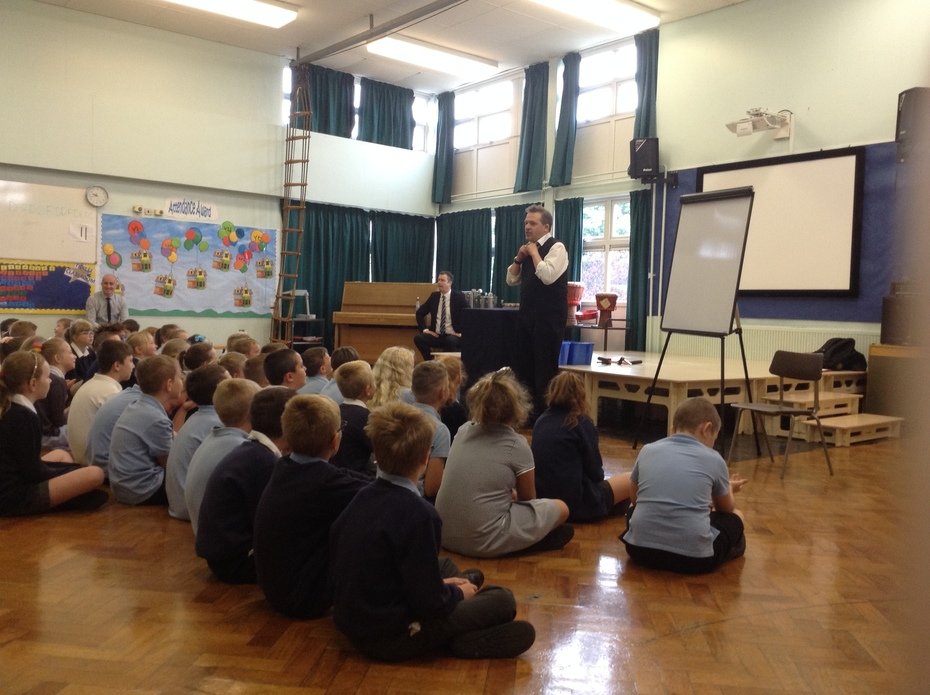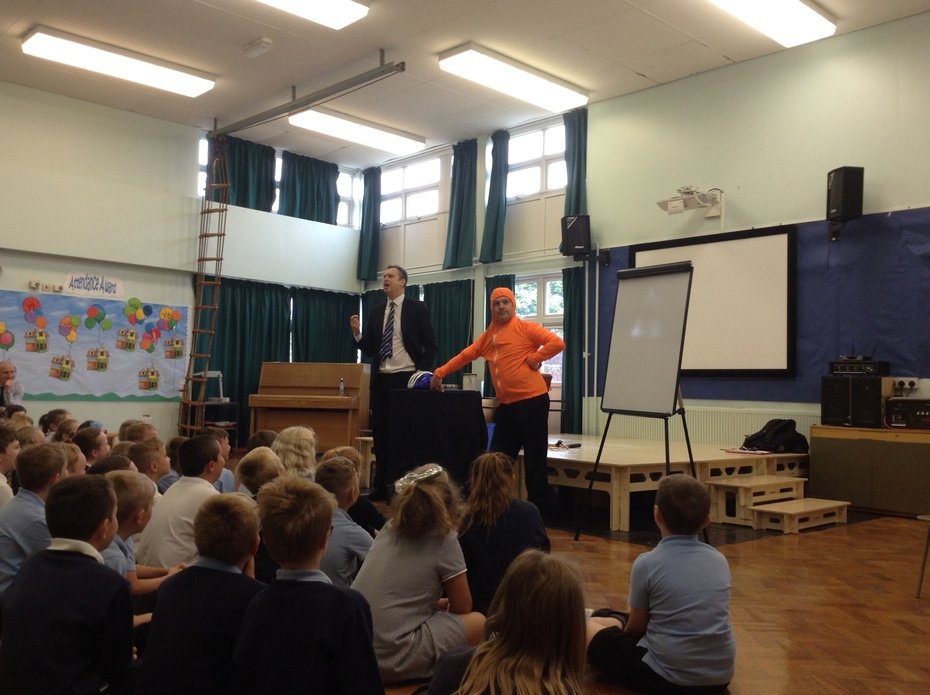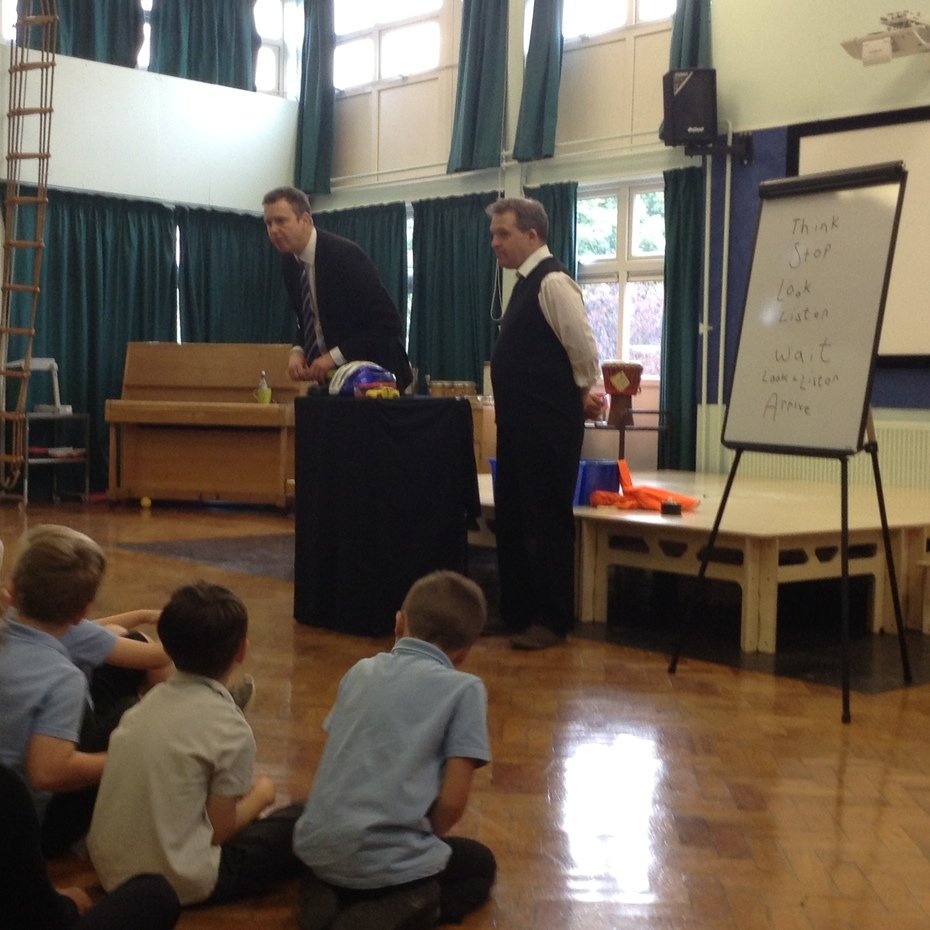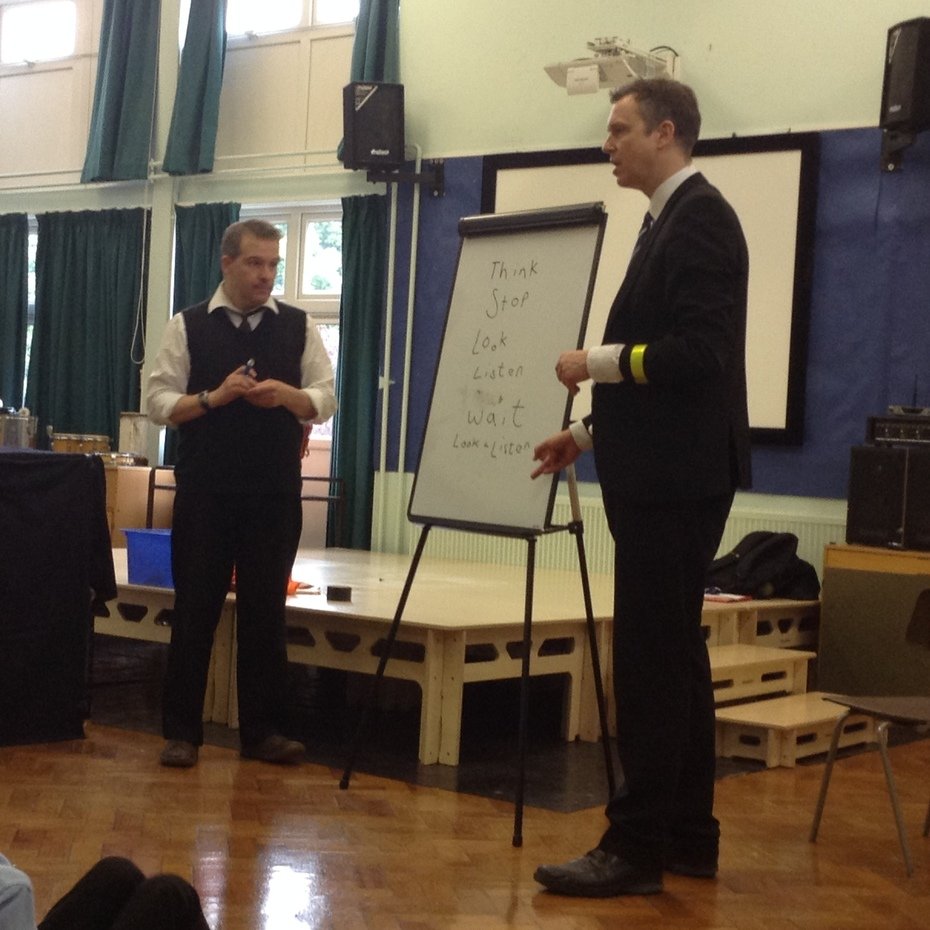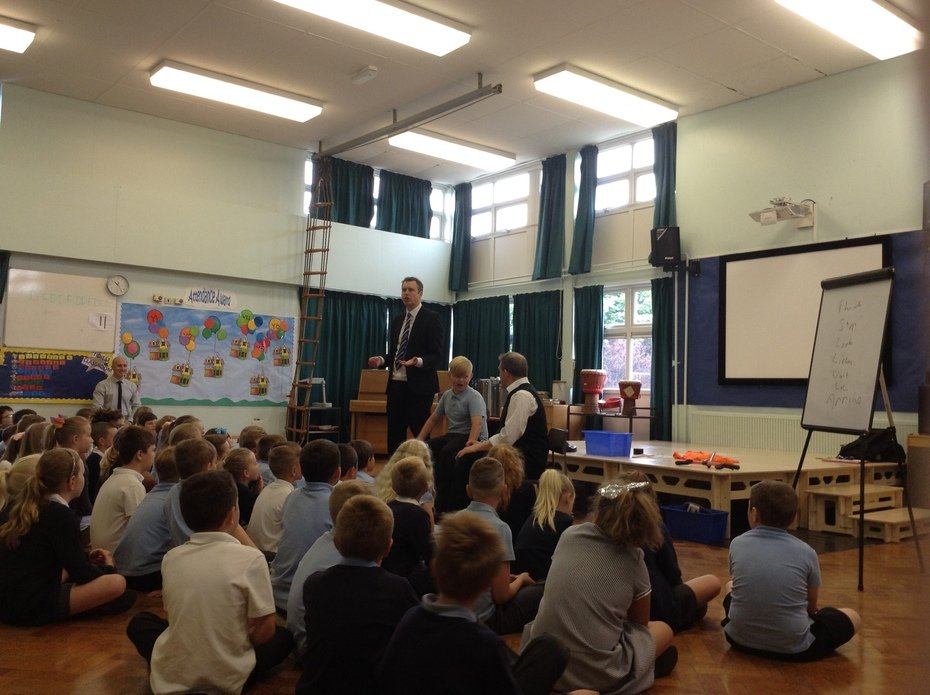 Year 6 experienced some specialist cricket coaching this week. Here are just some of the photos that were taken...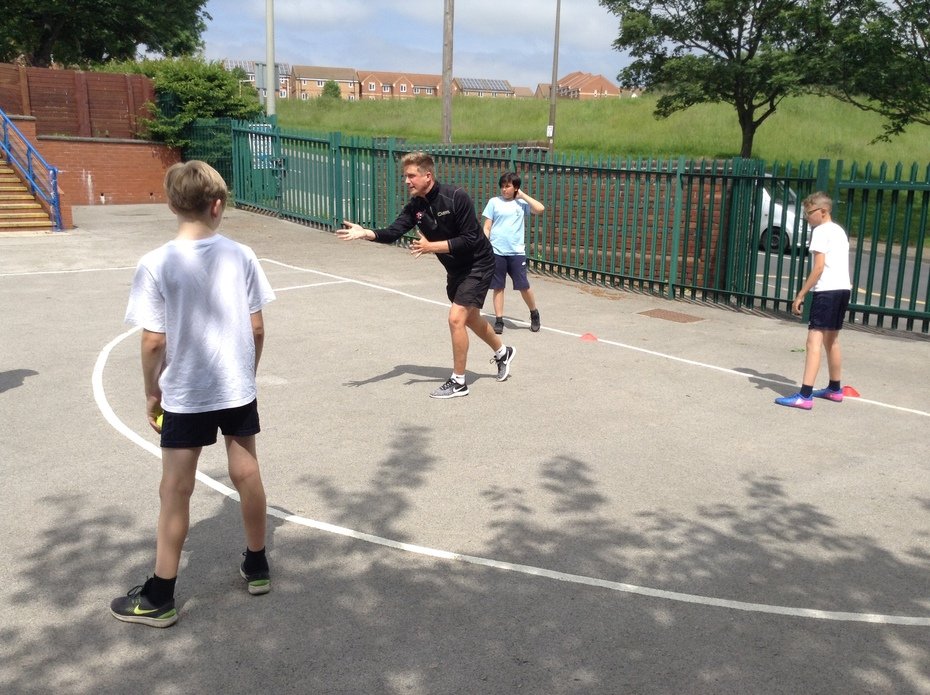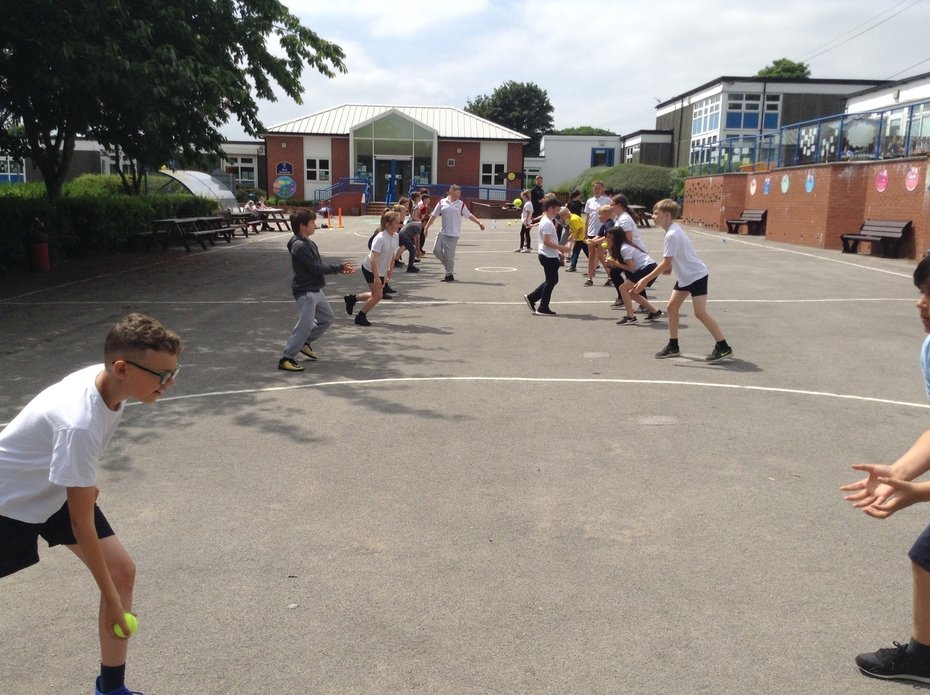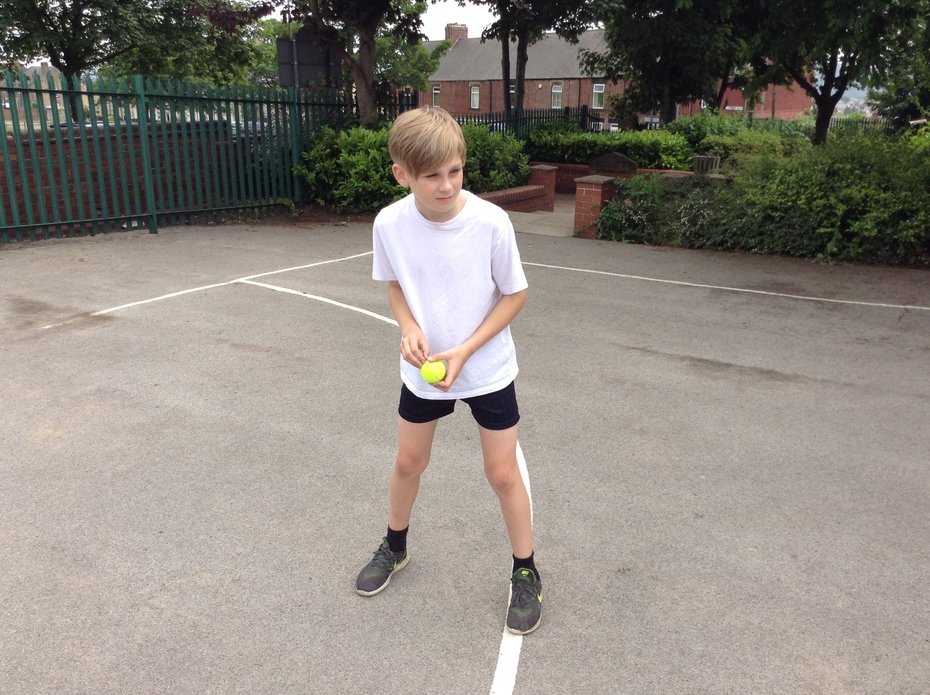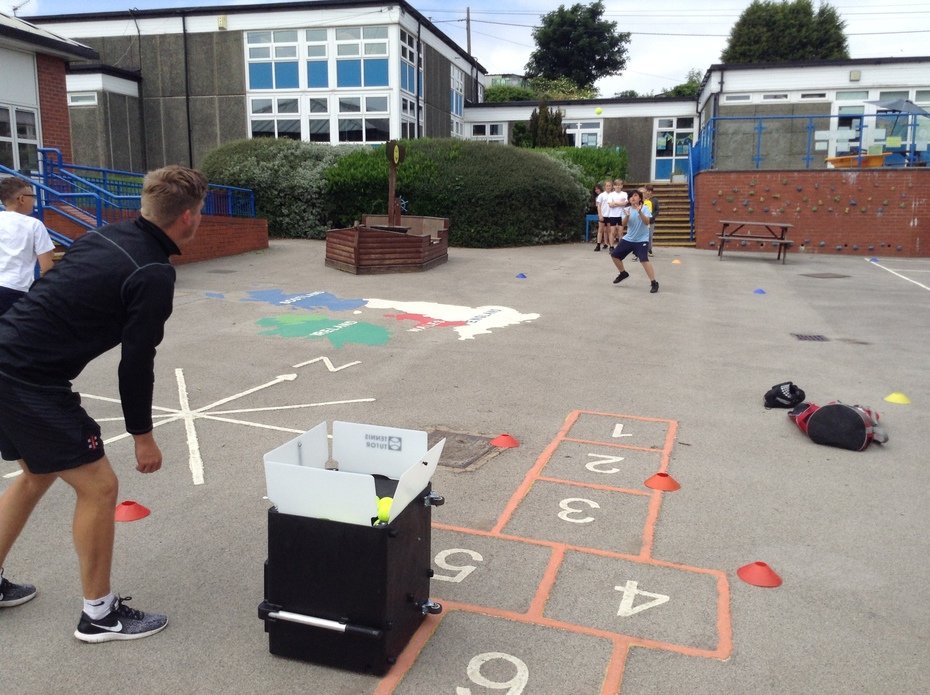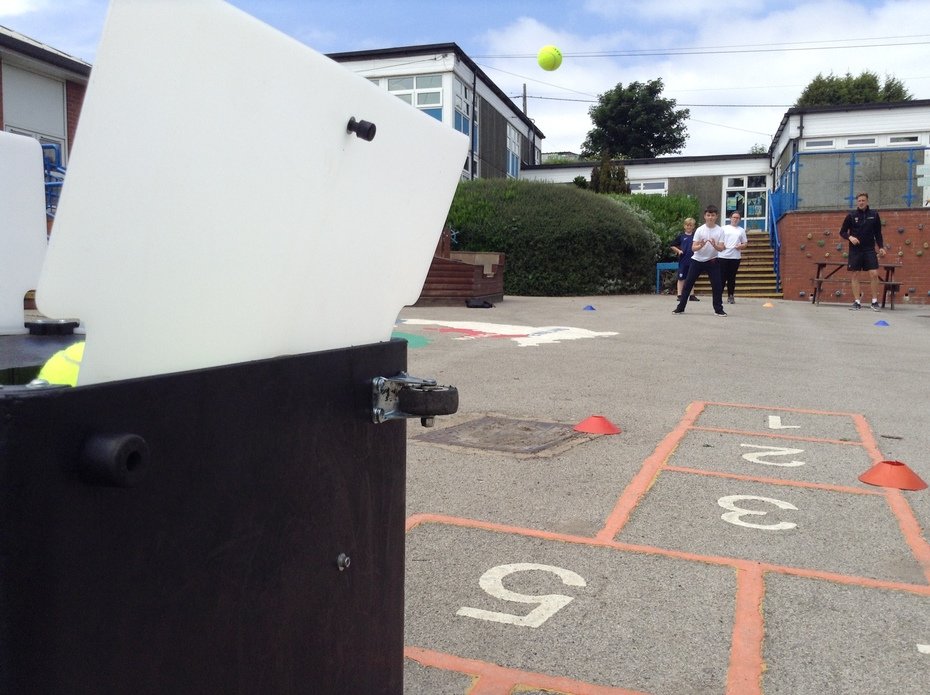 Congratulations to the girls in Year 5 who made £111.76 selling their delicious buns at playtimes. They have raised enough money to adopt 3 turtles - we will post a picture of their certificates when they arrive. The girls in Year 4 and 2 raised £245.49 for Tiny Hearts charity and Jump Primary School through selling their homemade bows, bath bombs etc. We are hoping to have a picture of them passing over the money soon. Well done to both groups and thank you to everyone who bought something!
Things to look out for next week...
We have our sports days next week (weather permitting!). Nursery is on Tuesday, KS1 Wednesday and KS2 Thursday.
Week ending 25th May 2018
Unfortunately the girls football tournament was cancelled due to the weather. A new date will be arranged soon!
Groups of girls in various classes have been very busy this week selling homemade items on stalls. We will reveal how much they have raised for their various charities after the half term. Thank you to everyone who bought a bun, a hair clip, crayons etc. It is very much appreciated!
We have been successful in our Tesco Bags of Help scheme and have won the most votes at the local Tesco store! Thank you to everyone who posted a token into our box. We will update you on when to see the new resources in the outdoor areas in Nursery, Reception and Year 1.
You may have noticed a piano in the school entrance. This has been a kind gift to school from Adam Slater as a thank you for the fundraising we did for the meningitis now charity. We have special plans in place for the piano - more details to follow soon!
Things to look out for after the half term...
A reminder that Monday 4th June is an INSET day.
On Tuesday KS1 and KS2 have a theatre performance to look forward to on road safety. We have been given the performance for free for achieving the Silver Modeshift Travel Award this year.
Week ending 18th May 2018
The children in Year 2 and 6 have worked particularly hard this week on their SATs (Year 2 have a bit more to do next week). We are very proud of them and couldn't ask them to do more - they gave it everything! Well done everyone!
Ms Oglanby chose the last day of SATs as her time to retire. She has worked at the school for 18 years teaching classes and delivering booster sessions. We hope she enjoyed her gifts and cake and wish her a long and happy retirement!
We finished the week with our Prince and Princesses day. Radio Sheffield came to speak to some of our Year 2 pupils and speak to Mrs Pettiger about going to the Royal Wedding tomorrow. We hope she enjoys her special day and have told her to take lots of photos. The classes enjoyed a special lunch provided by the kitchen and completed a variety of games and activities during the day. Year 5 and 6 played a rounders competition in the afternoon and Year 1,2 and 4 played royal games on the field.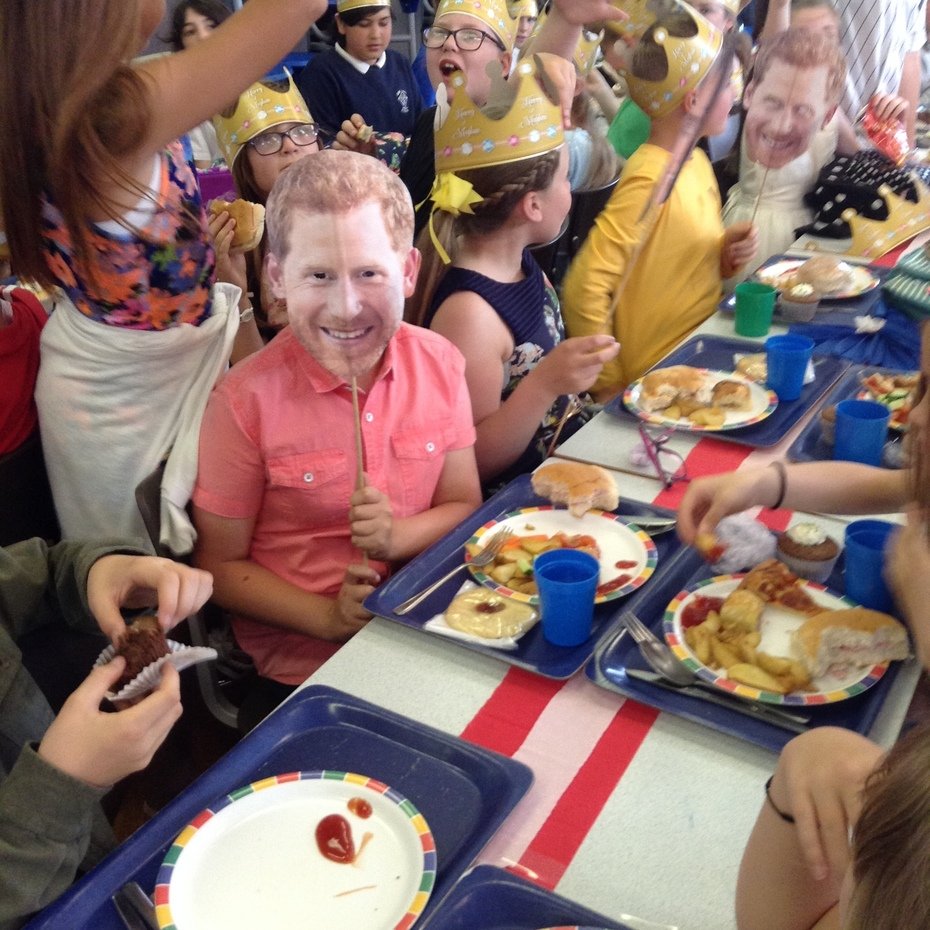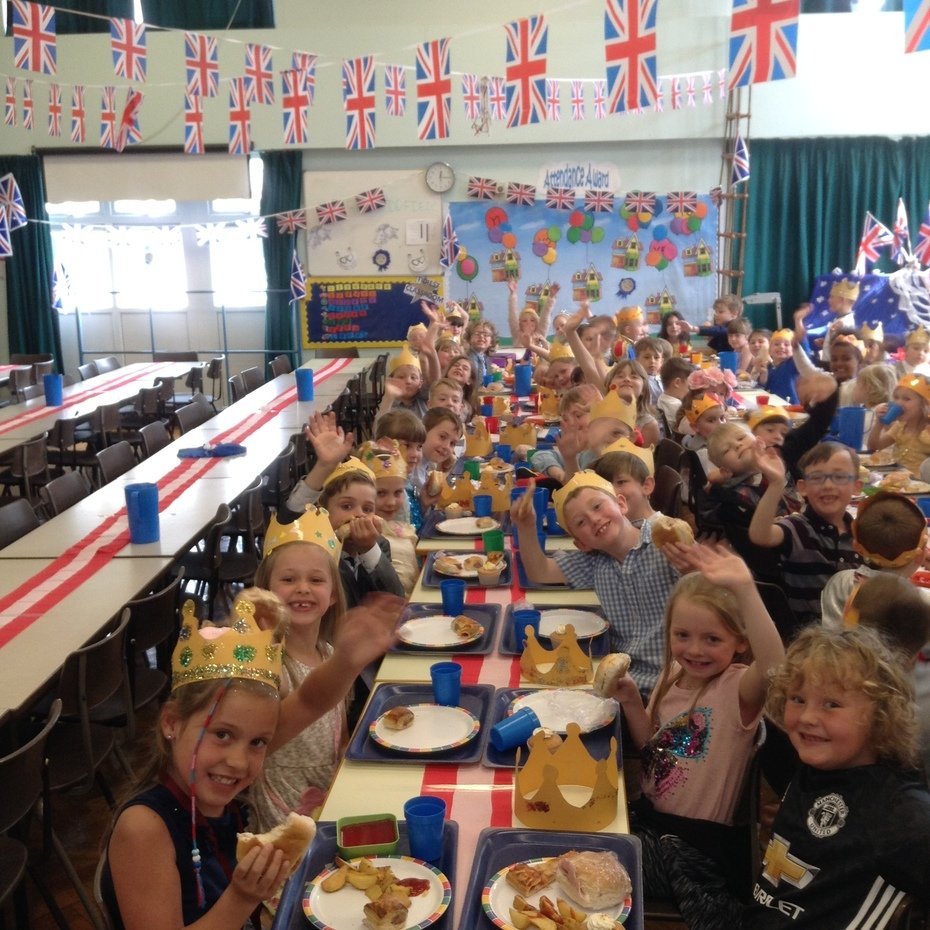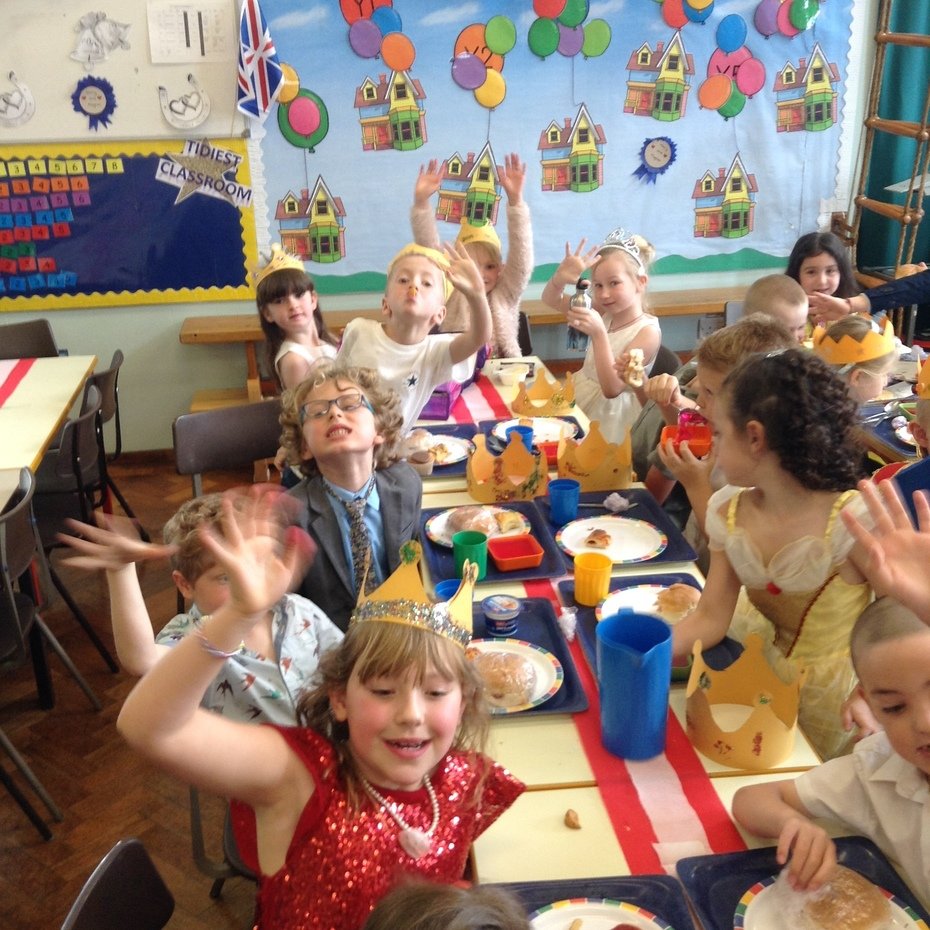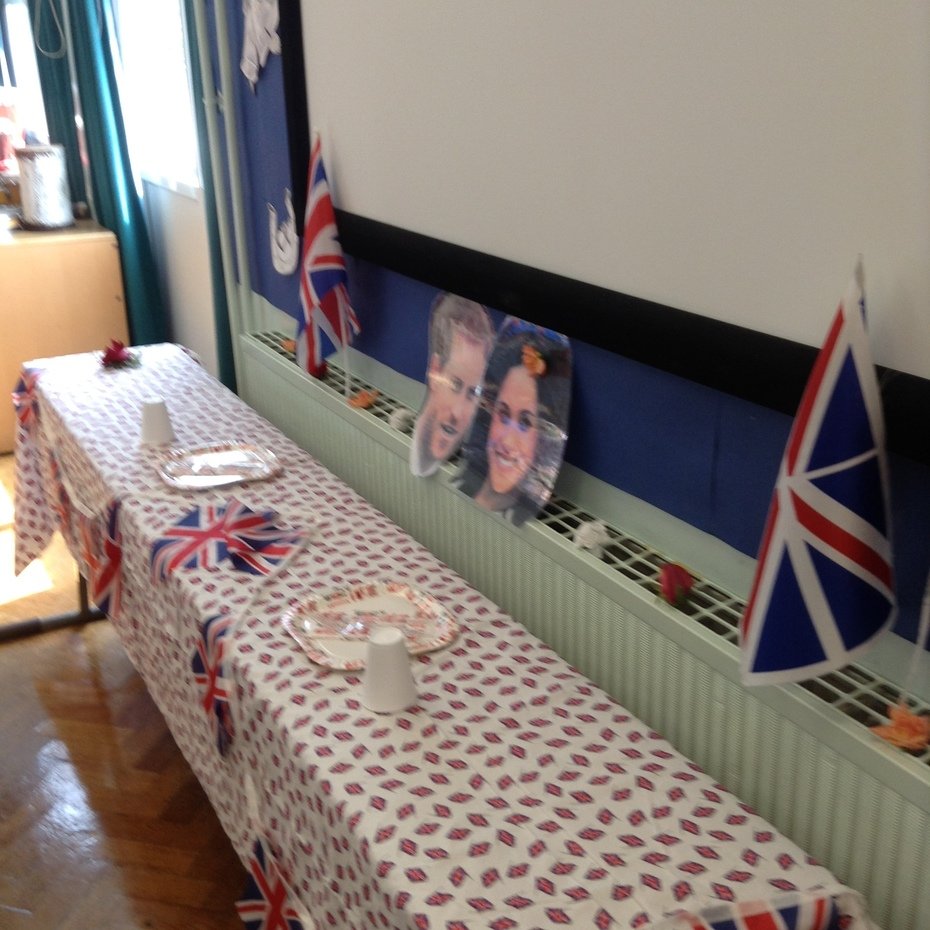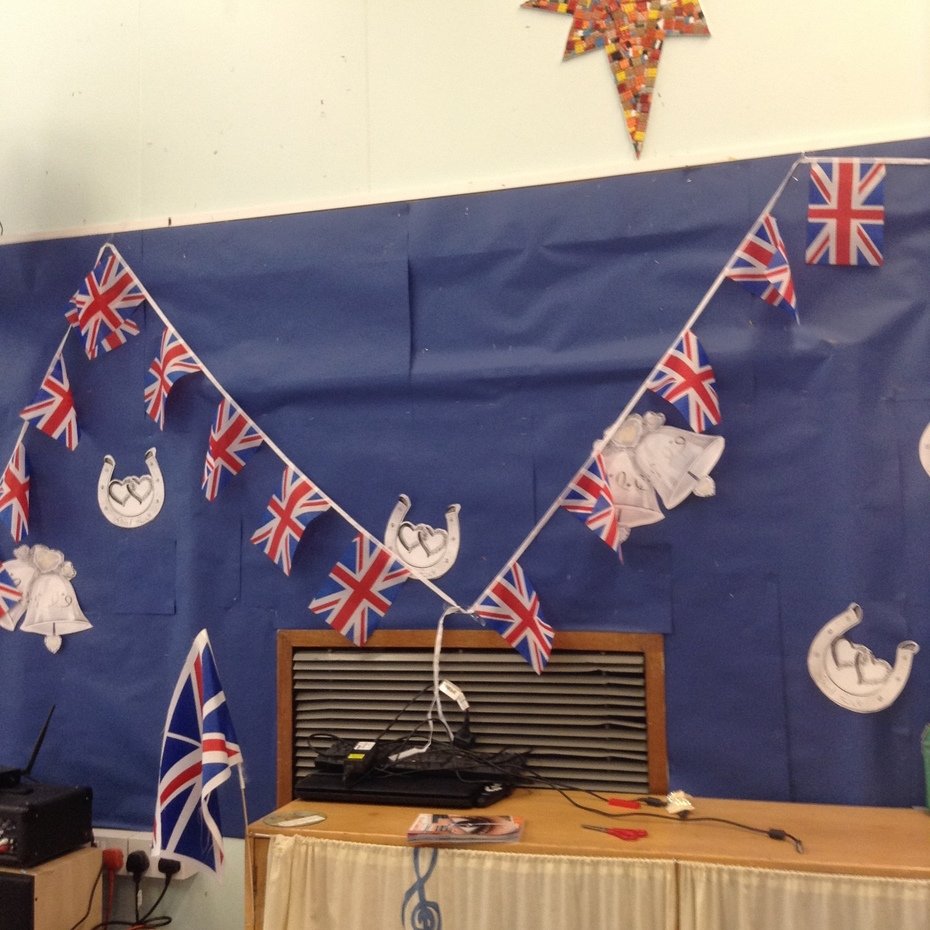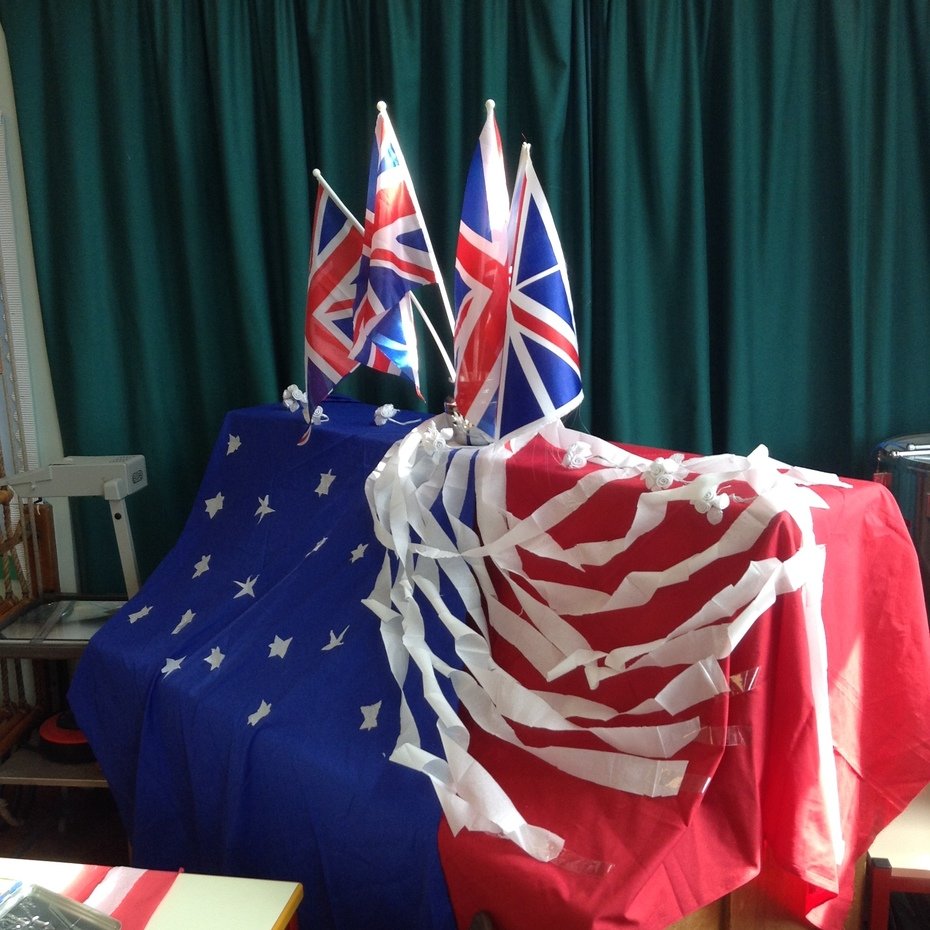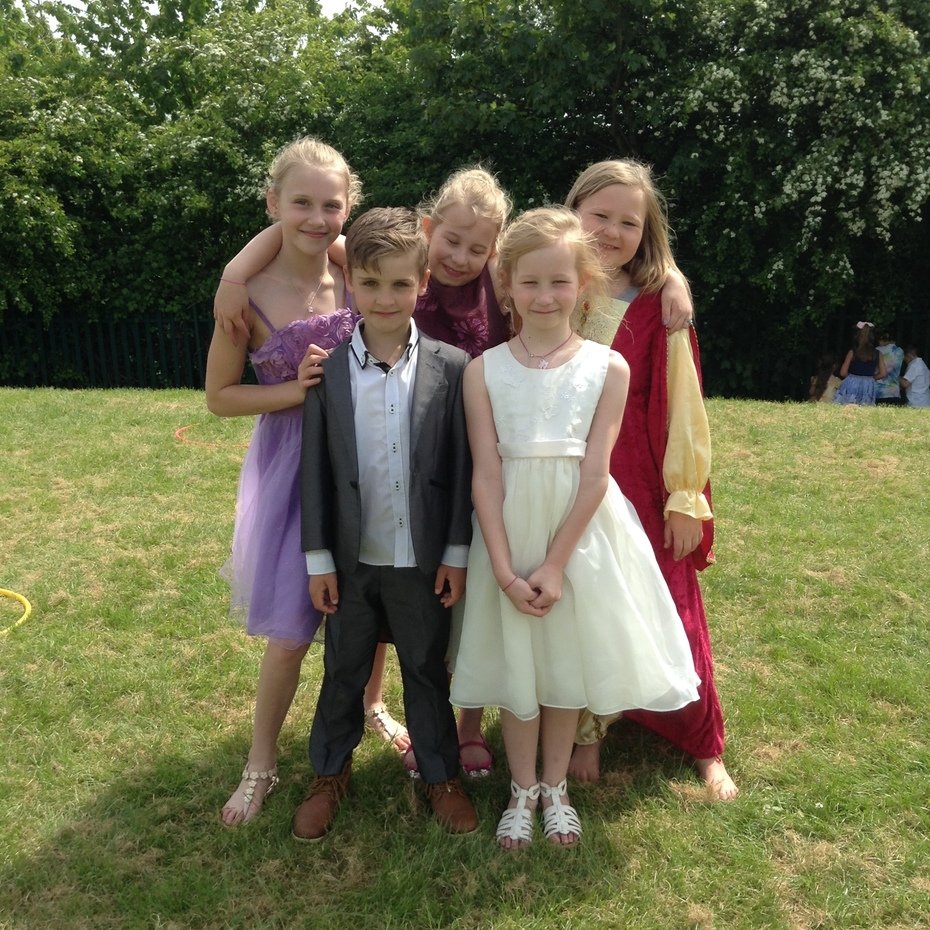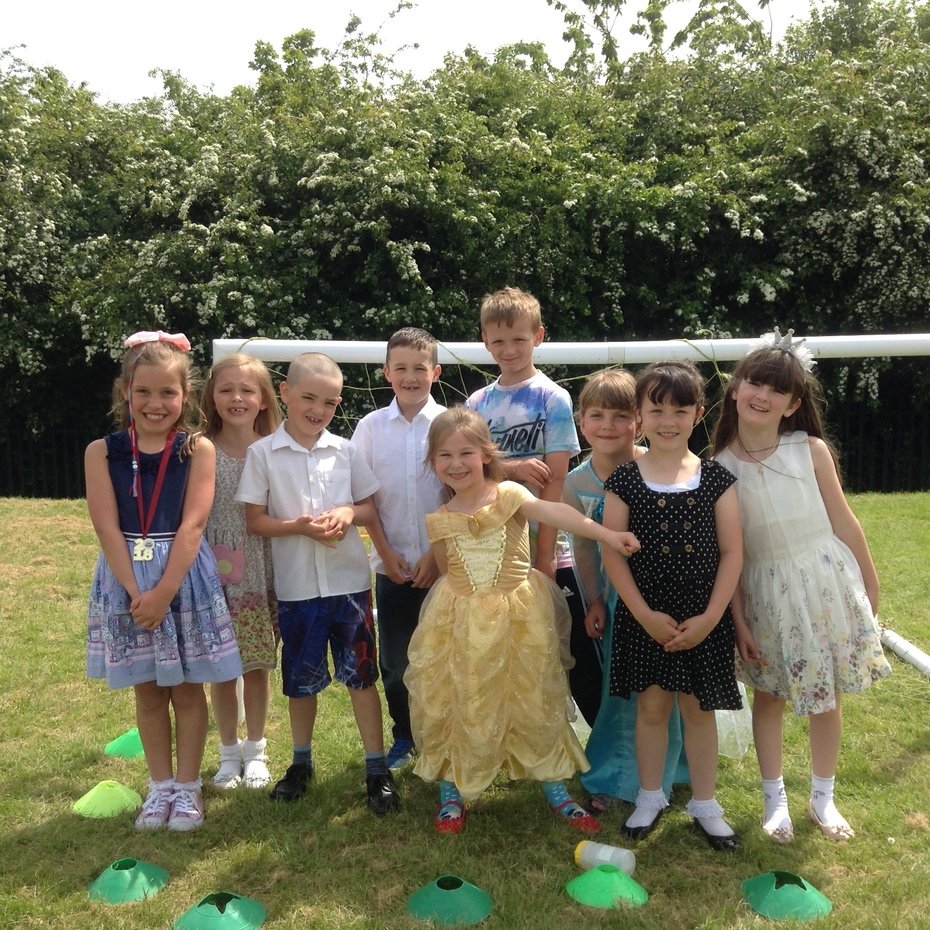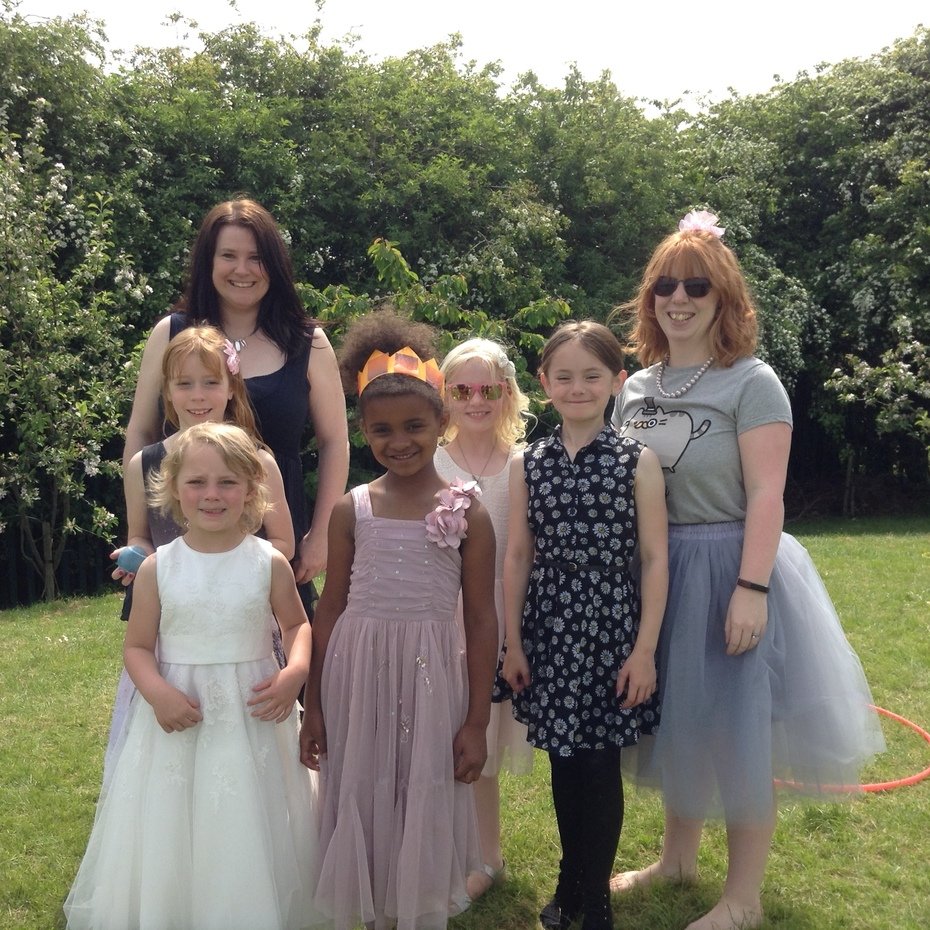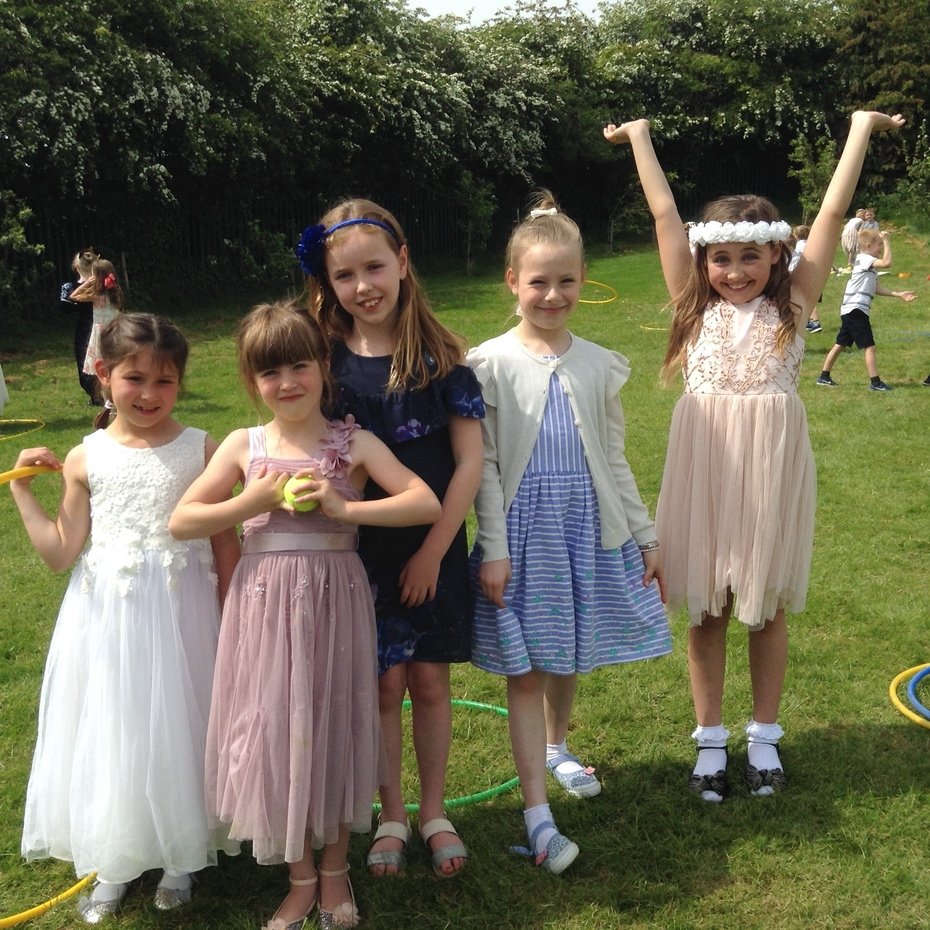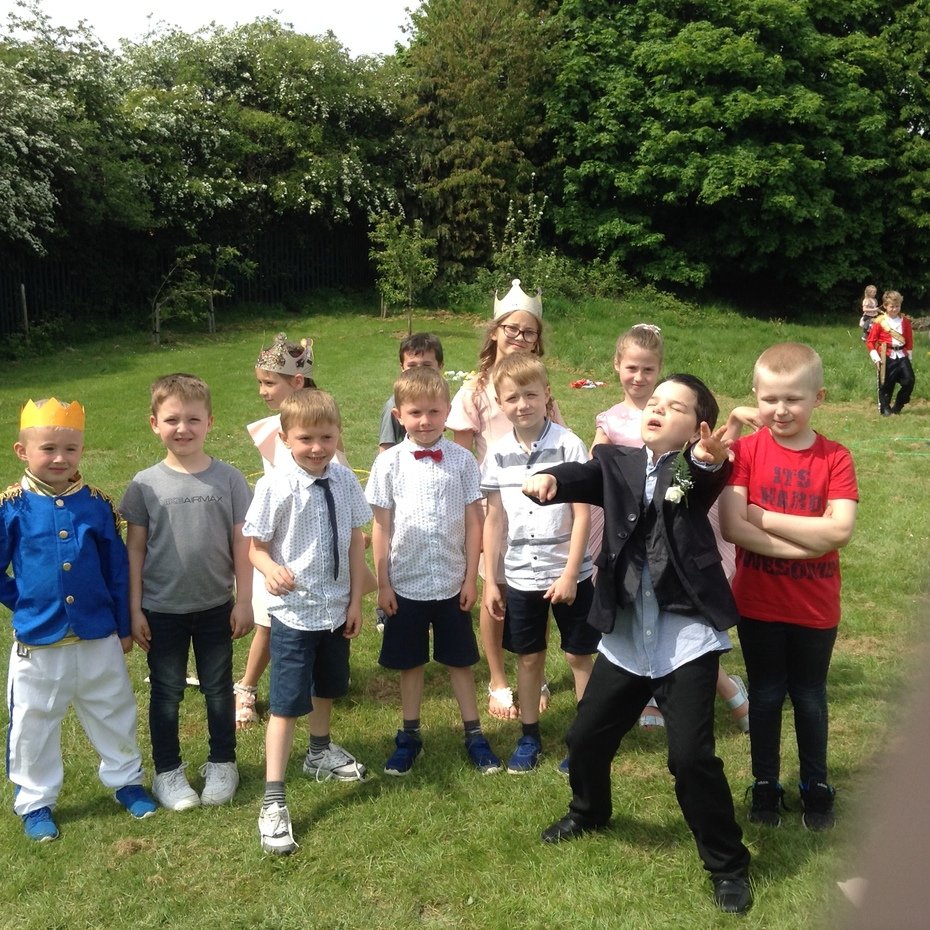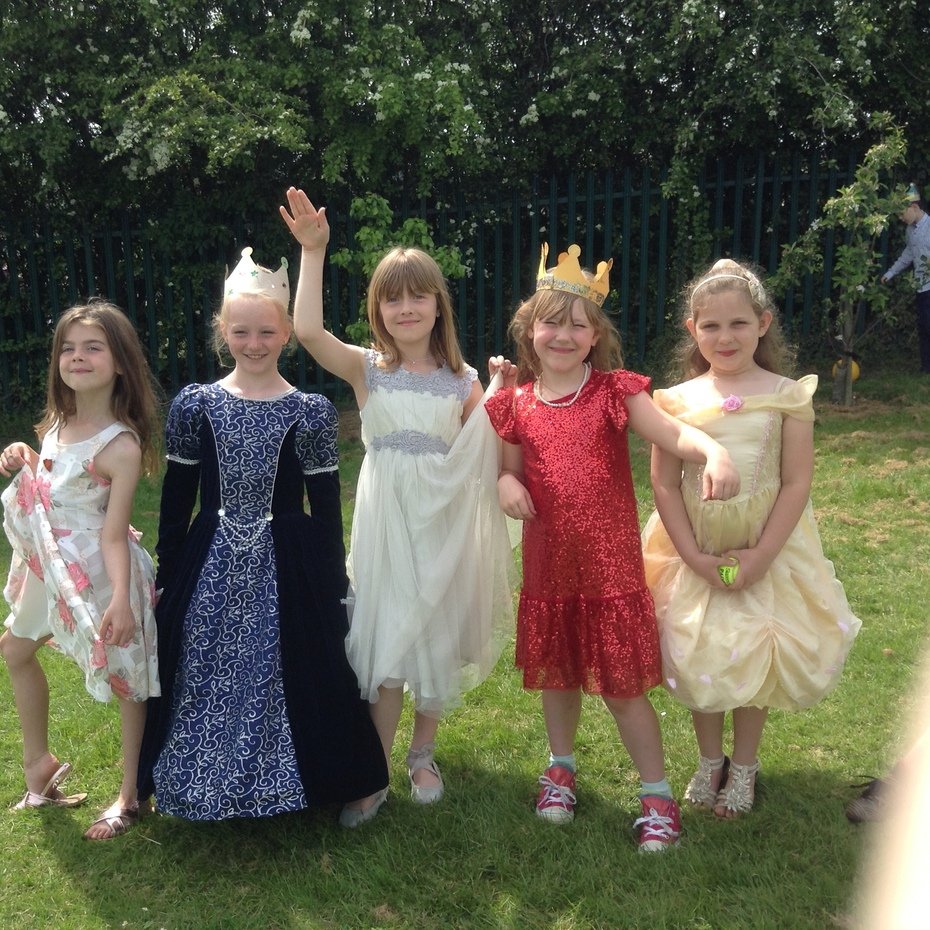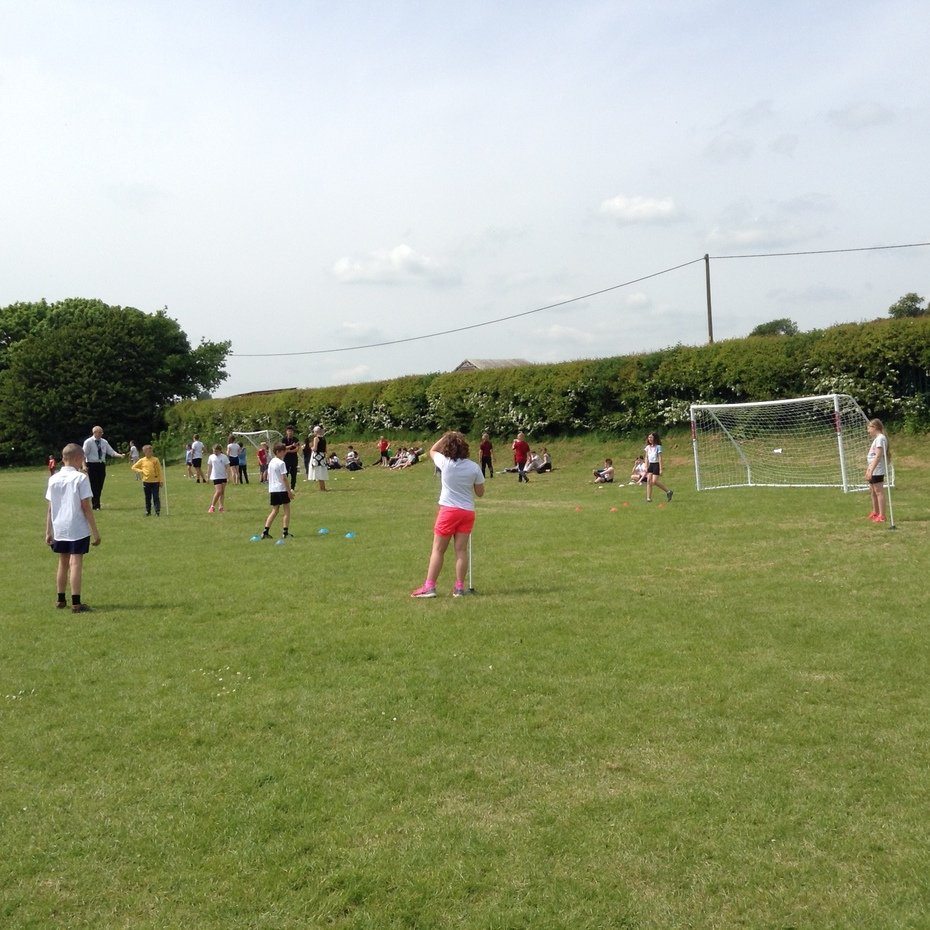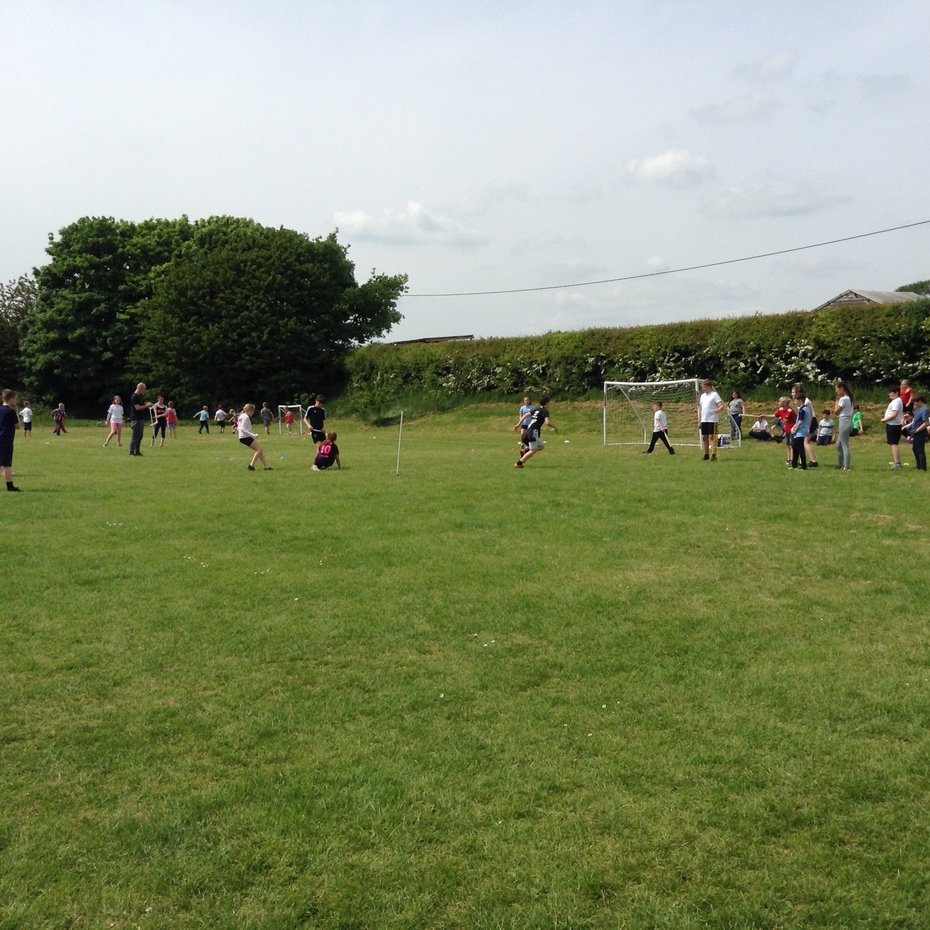 Huge thanks to all the PTFA members and school staff who helped make the day so special for all our children.
Things to look out for next week...
The girls football team are playing in a tournament here at Jump School on Friday afternoon.
Girls in Year 2,4 and 5 are selling different homemade items at playtime. They have asked to sell these items and have made all the items themselves and also designed the posters. One group are raising money for the Little Hearts charity and school and the other are raising money to adopt a turtle after finding out about them in class.
Week ending 11th May 2018
We have added up all the sponsor money everyone has brought in and are pleased to announce that we have raised £1519.25 for Meningitis Now! Thank you so so much for all your amazing generosity!
Our Tour de Yorkshire day last Friday was a great success! Year 5 and 6 thoroughly enjoyed going to watch the race - it was lovely to see so many people there! A display board in school has been produced showing photos and work from all our classes.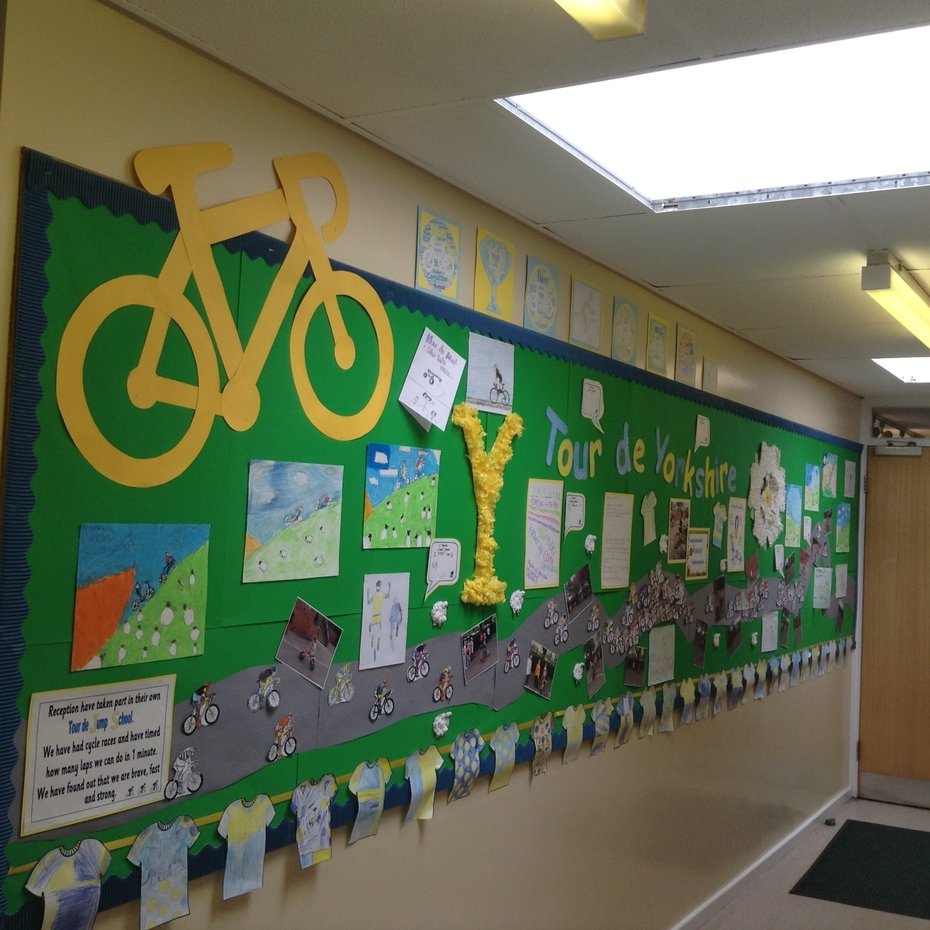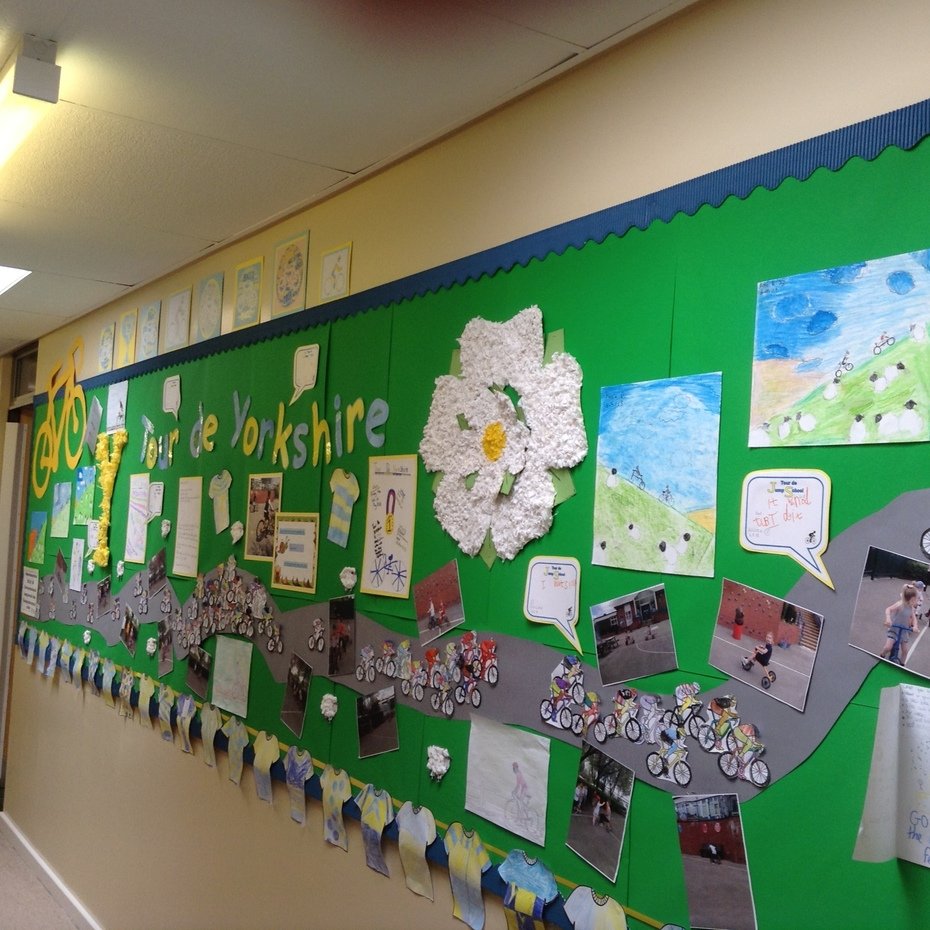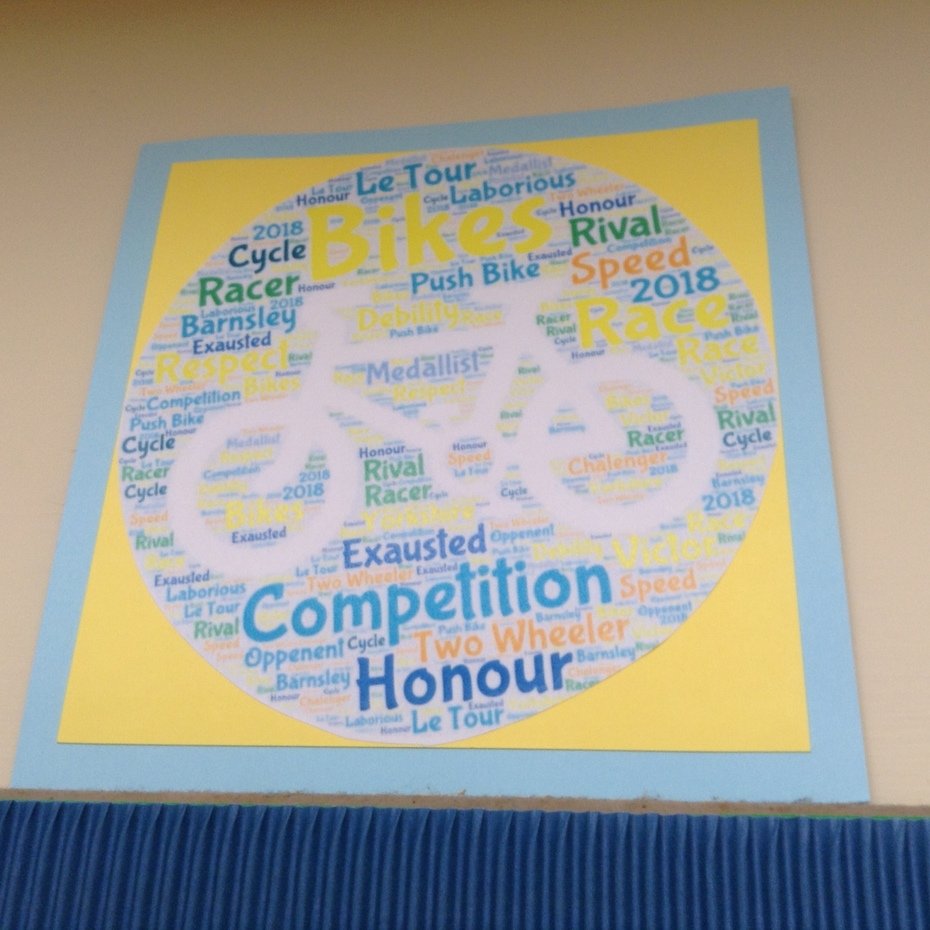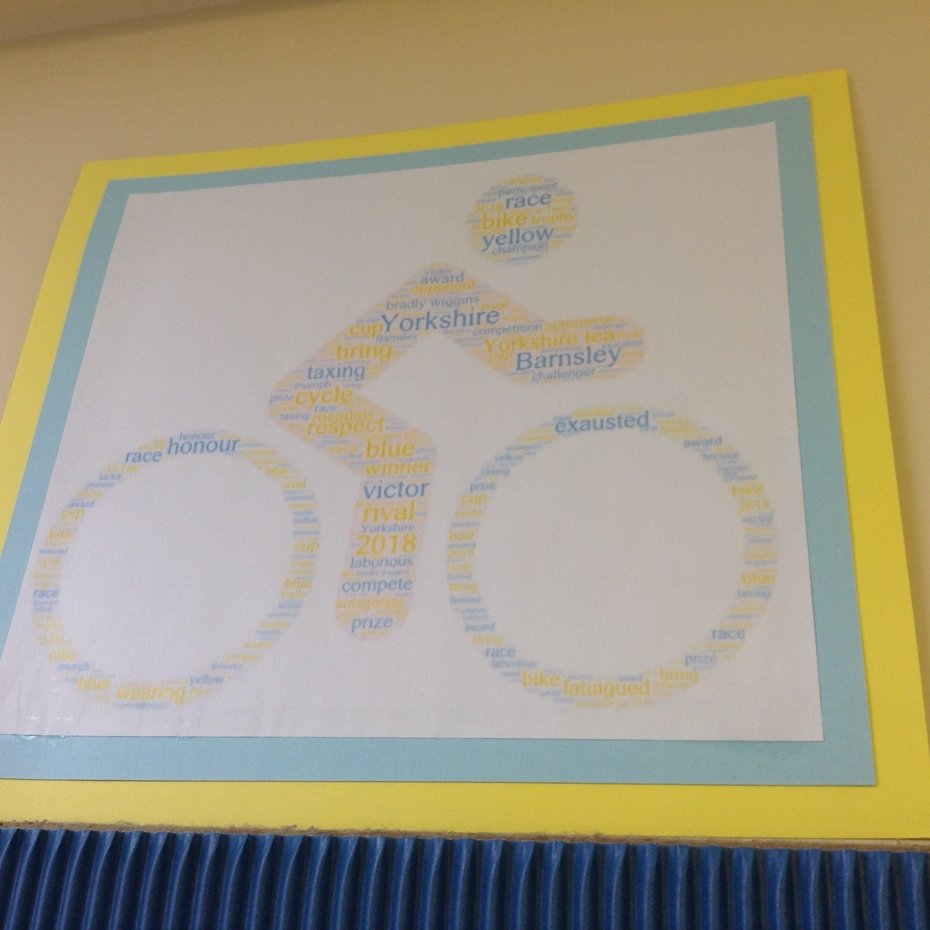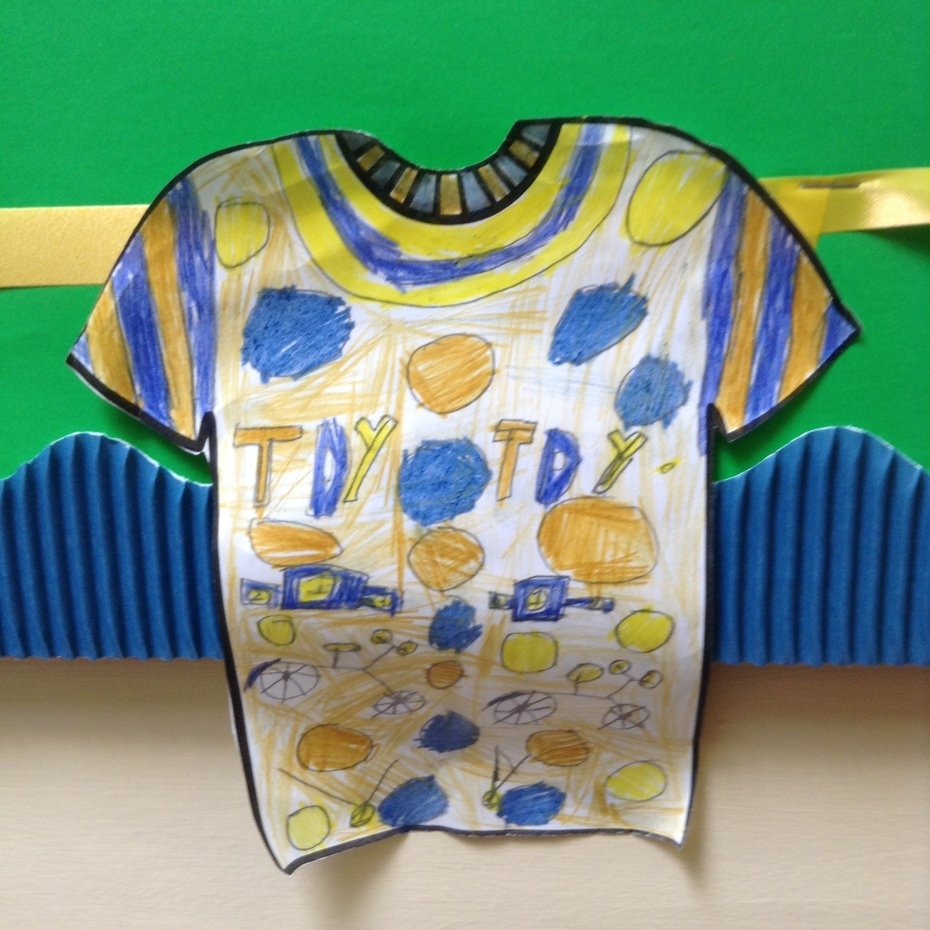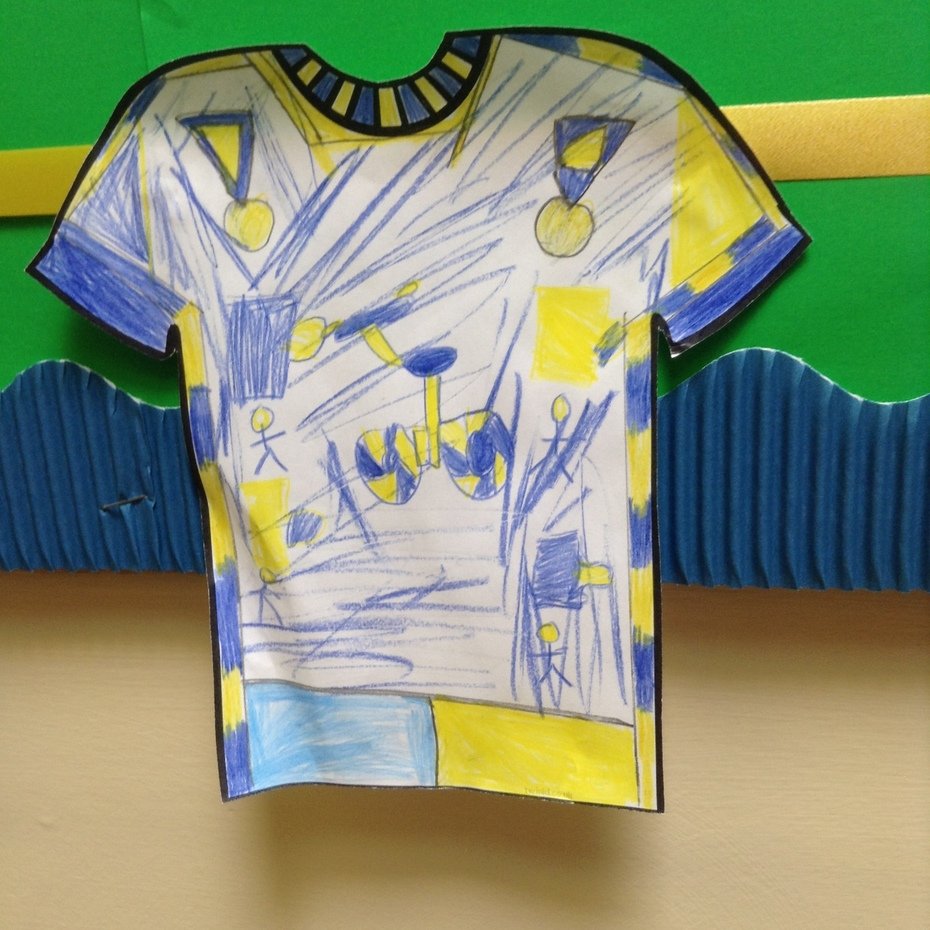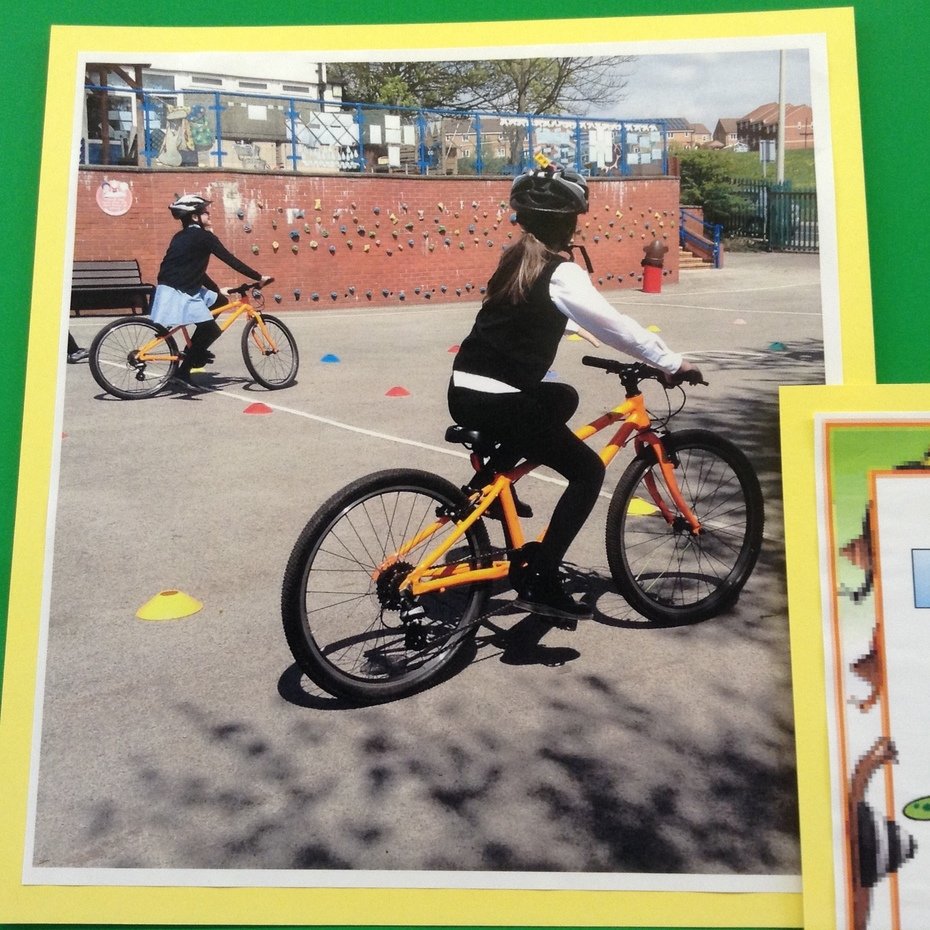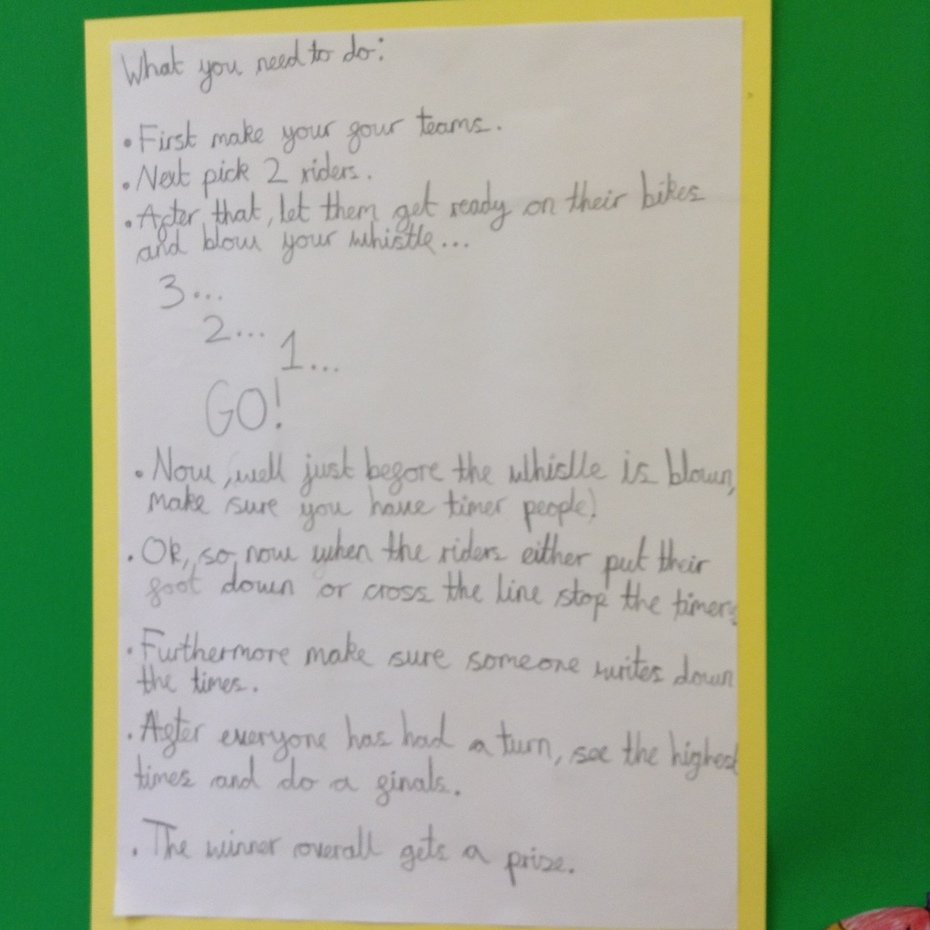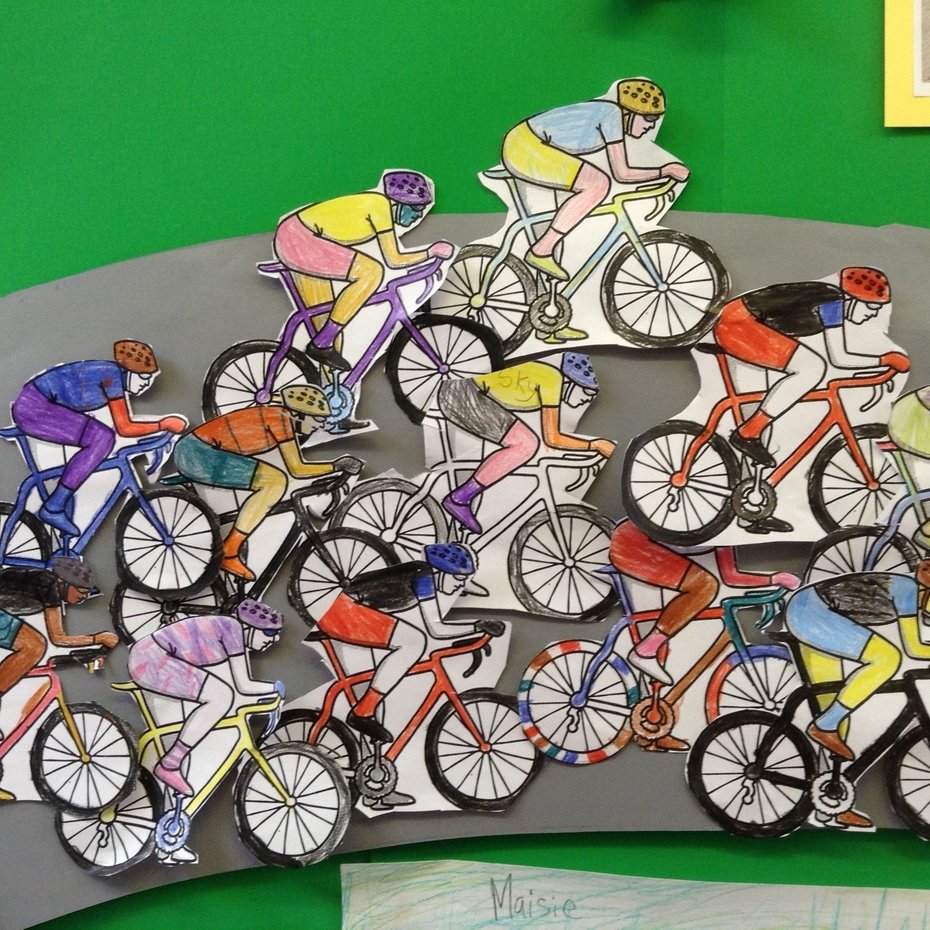 Things to look out for next week...
Our Year 6 pupils take their SATs. Year 2 start their SATs too but they also continue in the following week. We wish them all good luck and we are sure they will do really well!
Our Prince and Princesses day takes place on Friday 18th May. A reminder that children can wear fancy dress on this day.
Week ending 4th May 2018
It's been another busy week! Year 5 have been learning how to use their bikes safely on the road through taking part on their Bikeability course. Here are just a few photos of the many that were taken...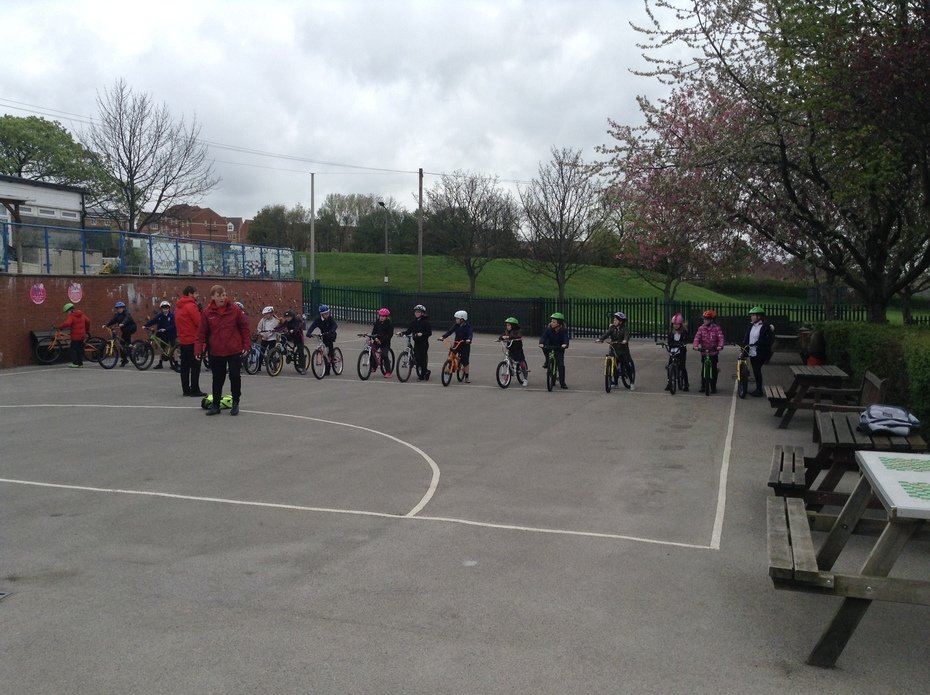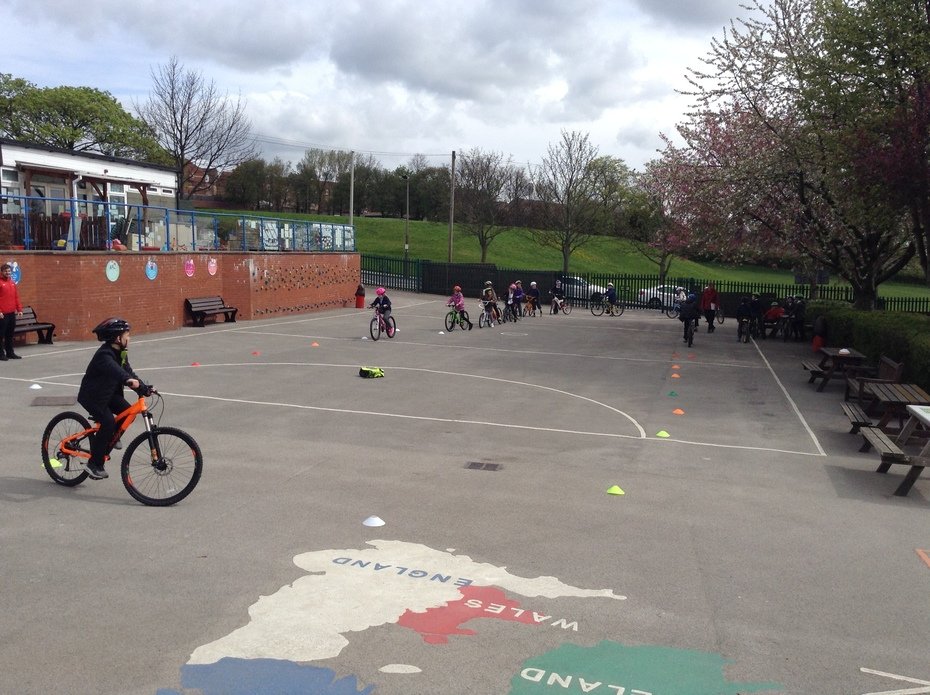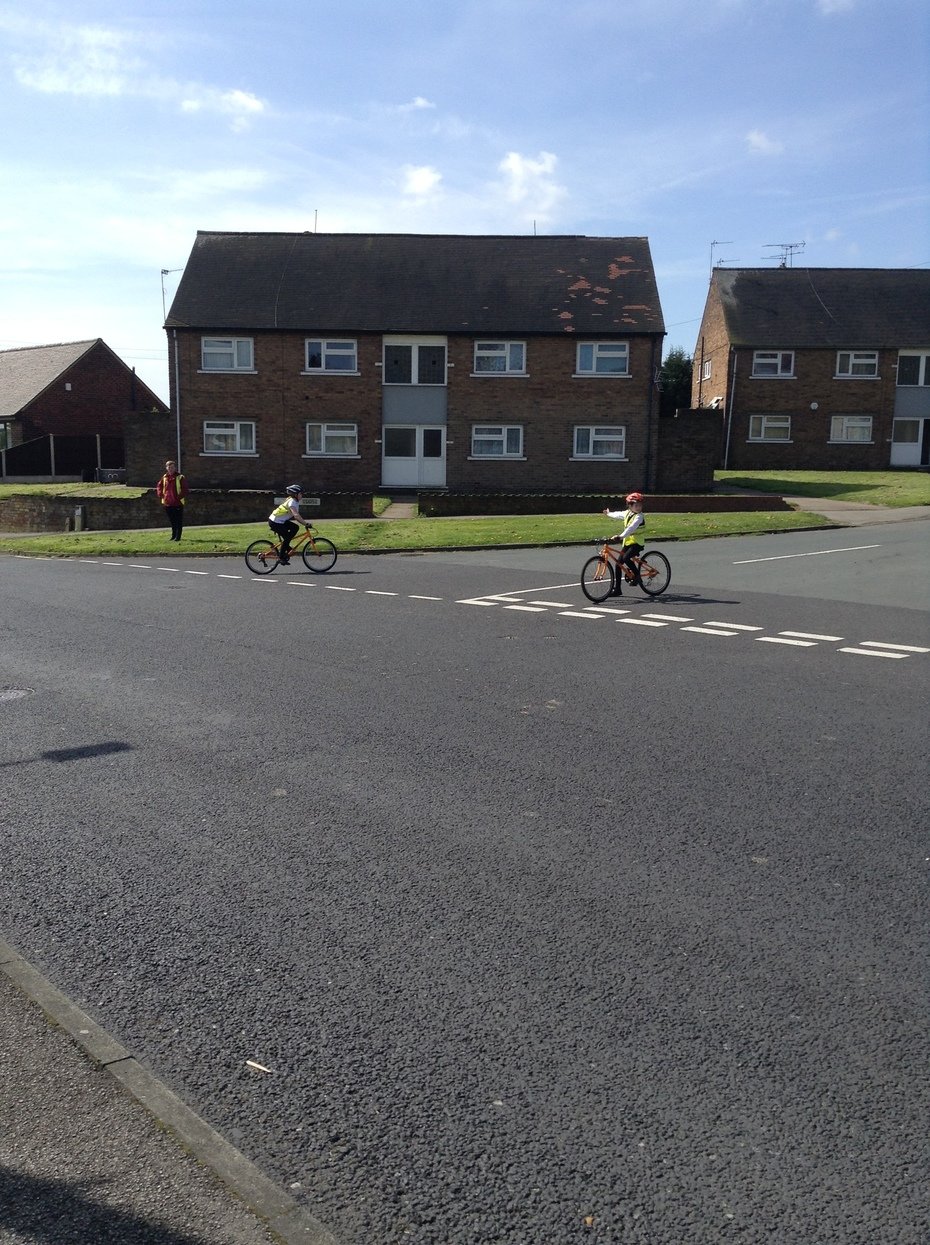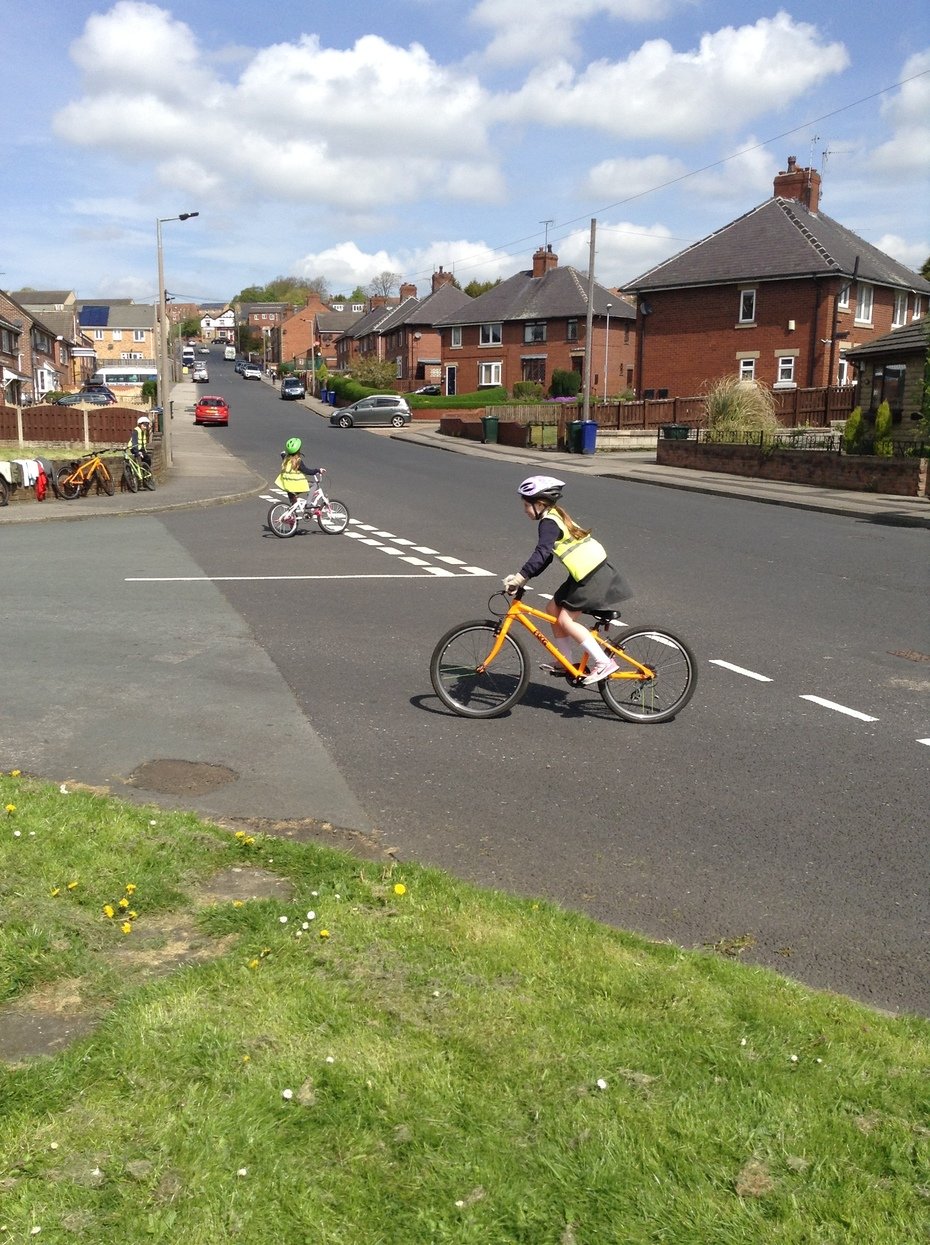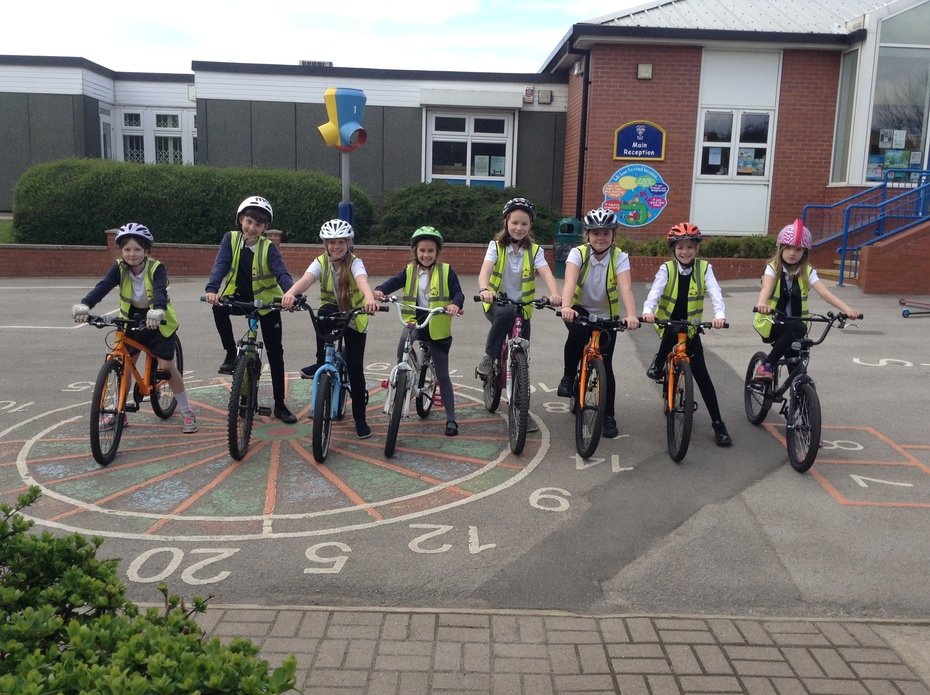 Well done Year 5!
Last Friday, the Year 5/6 girls played at a football competition at Oakwell and came 3rd out of 10 teams and 2nd in their league. Well done girls!
Mrs Hegyaljai has kindly been volunteering in our Nursery to help clear out the 'allotment' area with EYFS children on Monday afternoons. The children loved finding mini-beasts, clearing out the area and then planting beans. Other parents are welcome to come too! Please speak to Mrs Bradley or Mrs Hartley.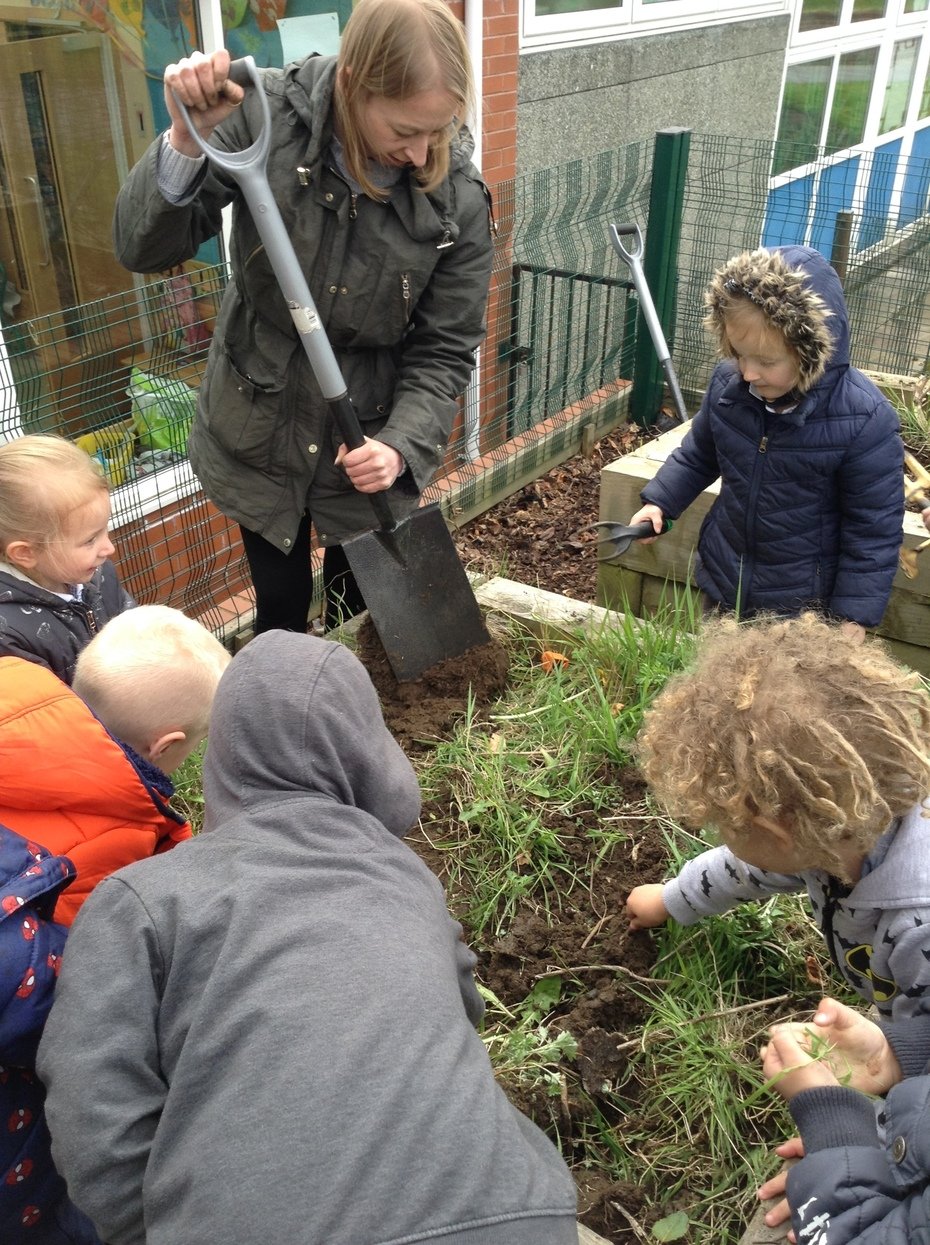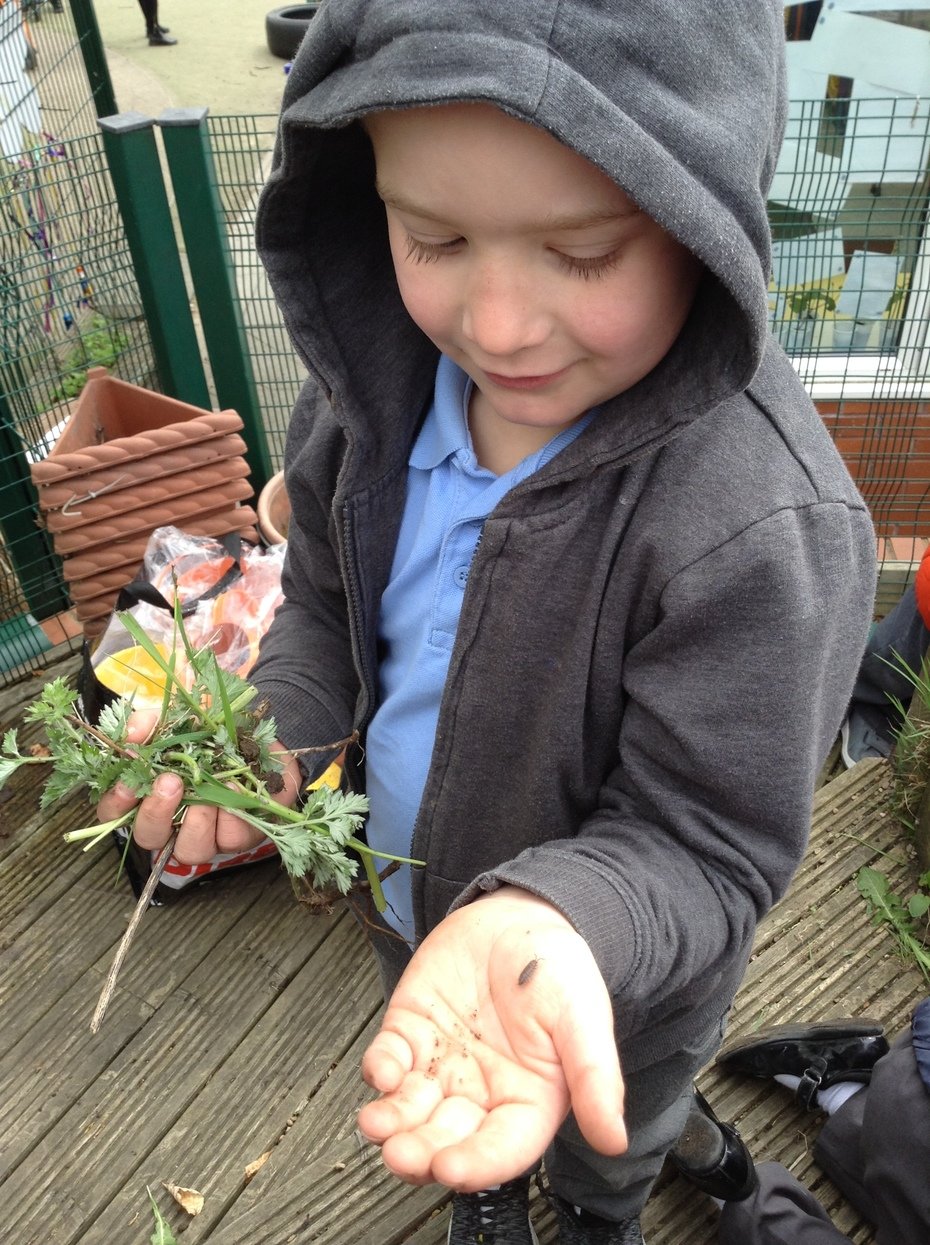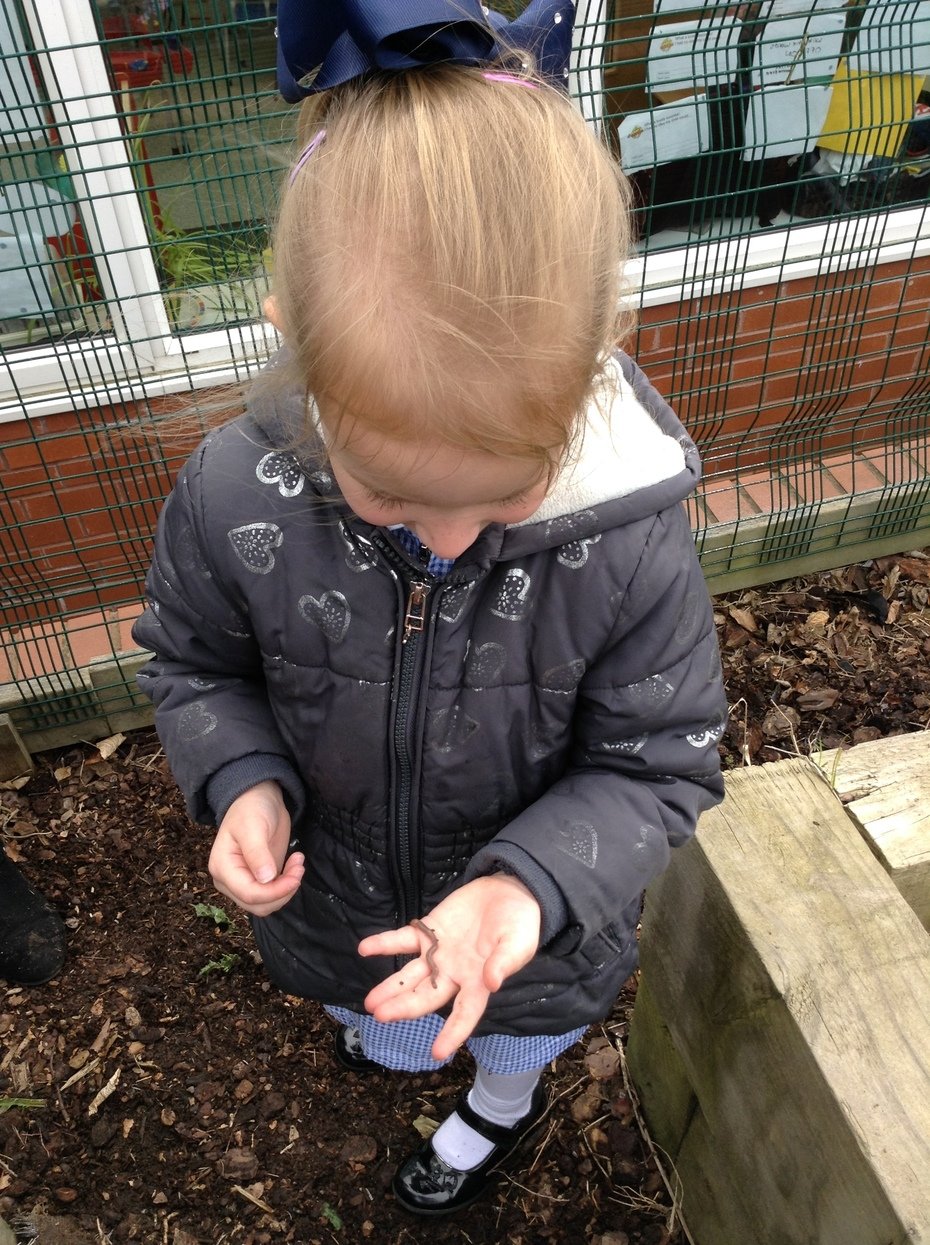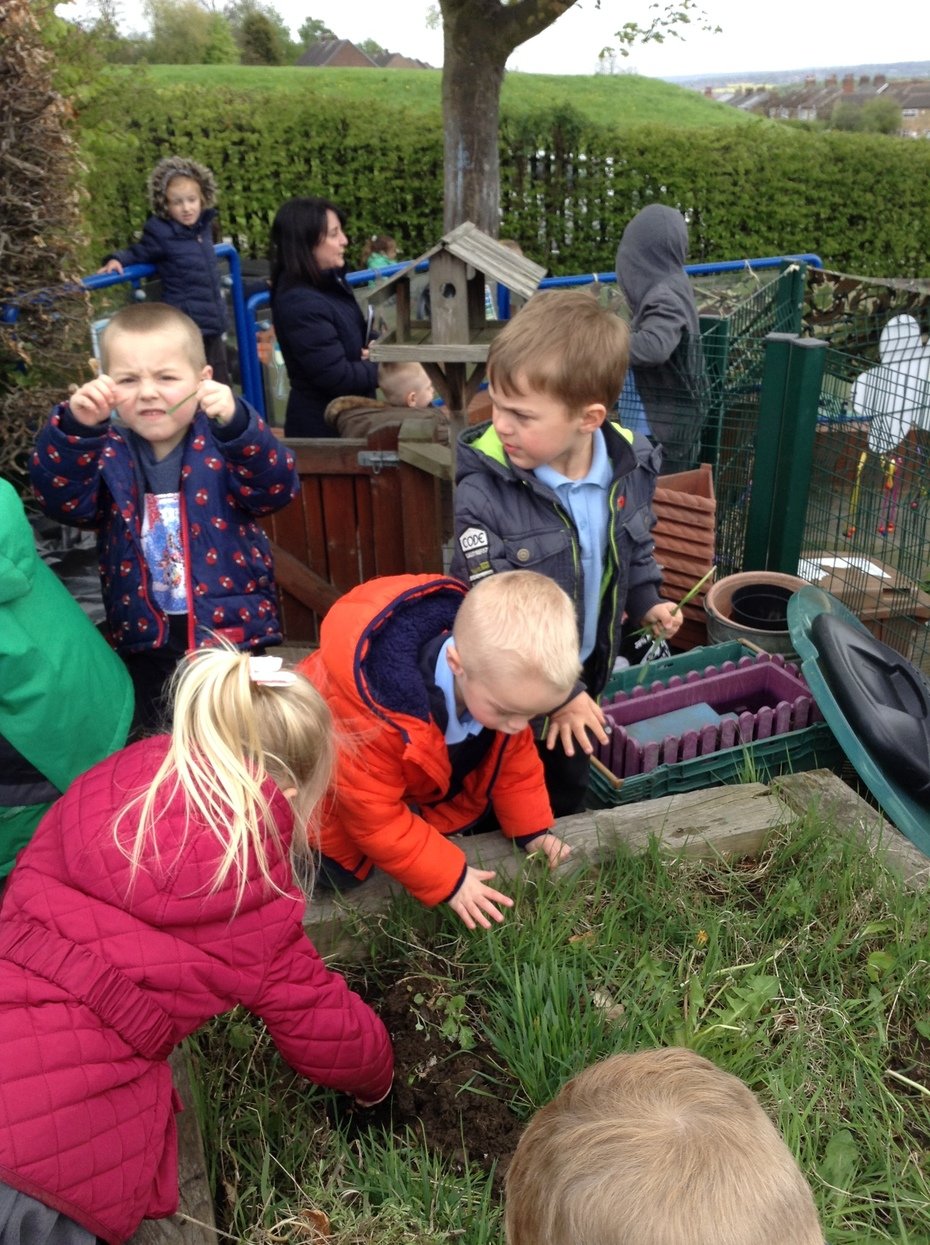 Things to look out for next week...
Lots of photos from Tour de Yorkshire day! The total of our fundraising for Meningitis will also be revealed!
Week ending 27th April 2018
The Chronicle came into school to take a photo of Adam and the whole school following our very successful sponsorship event last week for Meningitis! Adam completed the marathon (at the hottest marathon event on record!) and we have raised over £1000 so far! We will still be collecting any money over the next week and we will reveal the grand total next Friday. Alfie D and Scarlett D both received a voucher for guessing the closest time. During the assembly, we thanked all the children for their fantastic fundraising and a huge thank you is also needed for all the parents, grandparents, aunts, uncles, friends and family etc who so generously sponsored our children. Thank you very, very much!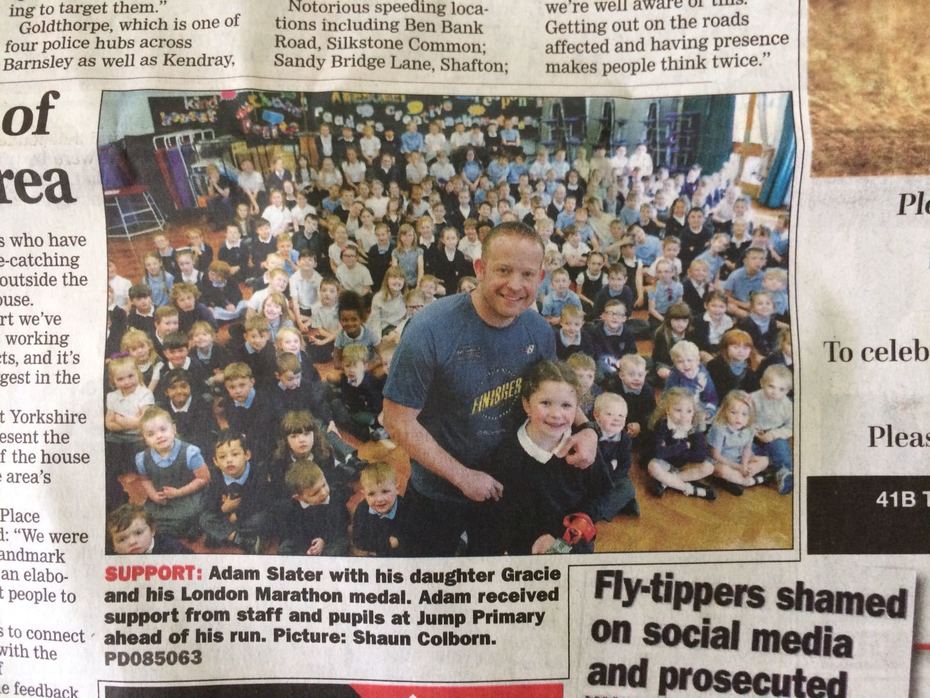 Things to look out for next week...
Next Friday 4th May is our Tour de Yorkshire day - remember to come to school in your sporty clothes to complete a range of bike related activities during the day. A reminder that parents are able to collect their own children from 2.15pm if they wish to go and watch the race. Please inform the office prior to the day, if you give permission for your child/ren to be collected by another parent. Year 5 and Year 6 will be going up to the race at Blacker Hill if we have signed slips returned to school. It should be a great day - fingers crossed for nice weather!
Week ending 20th April 2018
A great day was had by everyone this week as we raised money for Meningitis Stop charity by being sponsored to run around the school playground. The staff ran 2.6 miles on Monday (well done Mr Parkes, Mrs Jacques, Mrs Baker, Mr Schofield, Mrs Chafen, Mrs Barker and Mrs Falconer) and the children completed their event on Friday. Here are just some of the photos taken of the event...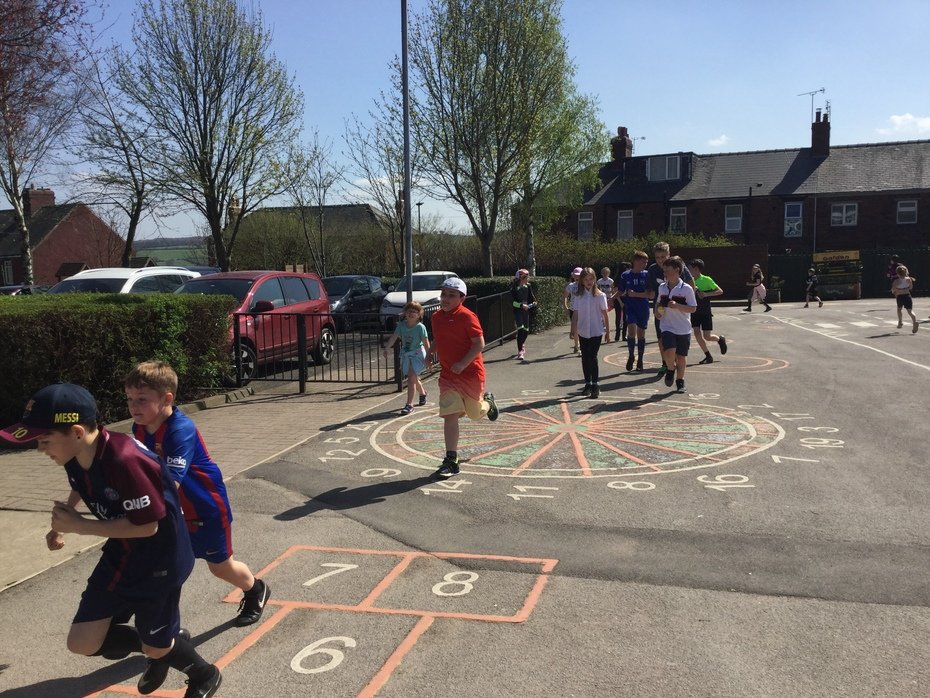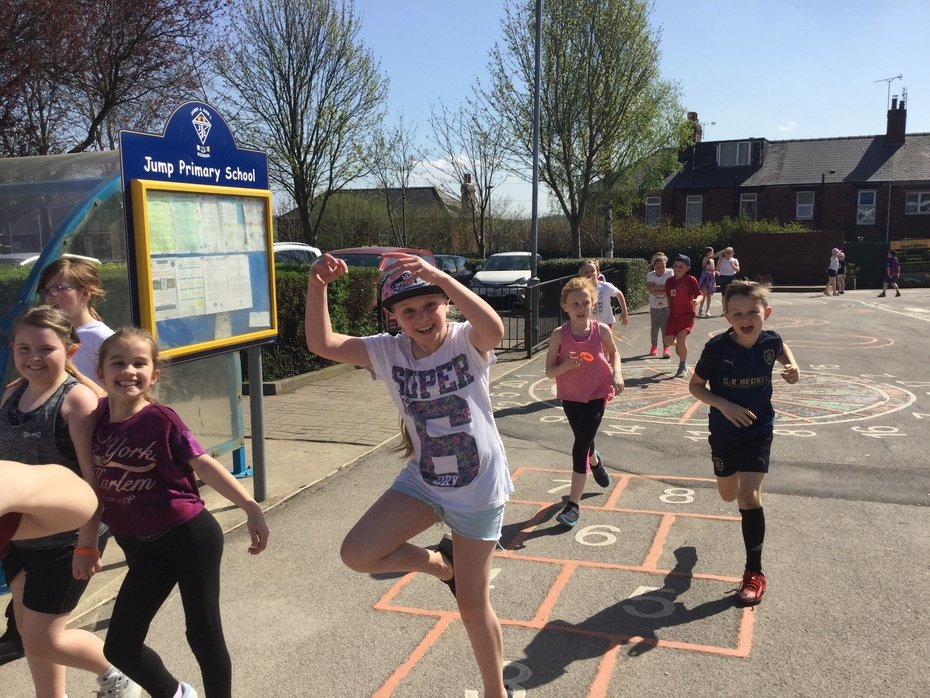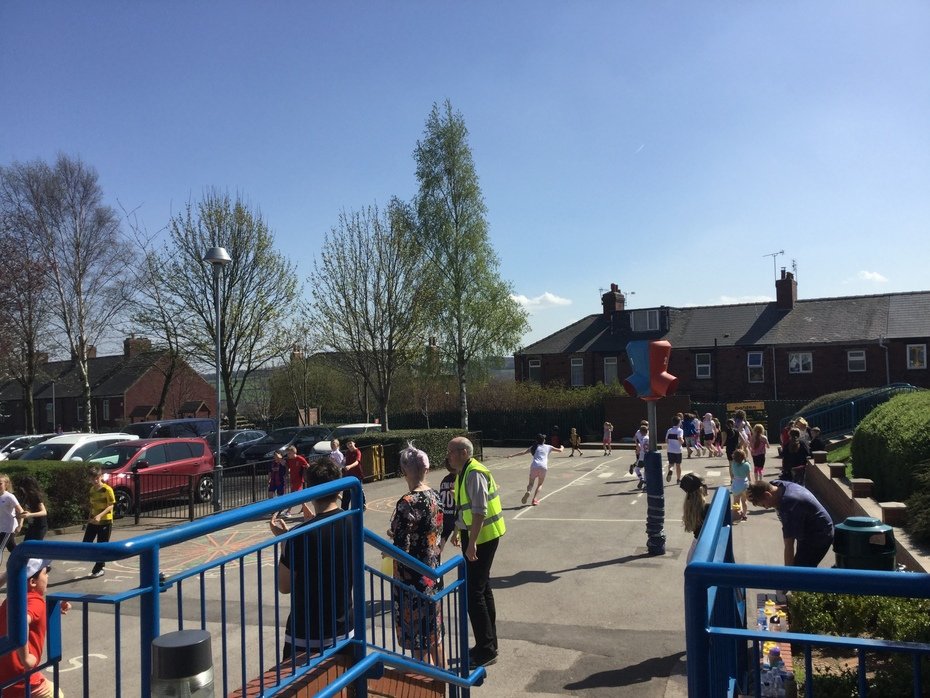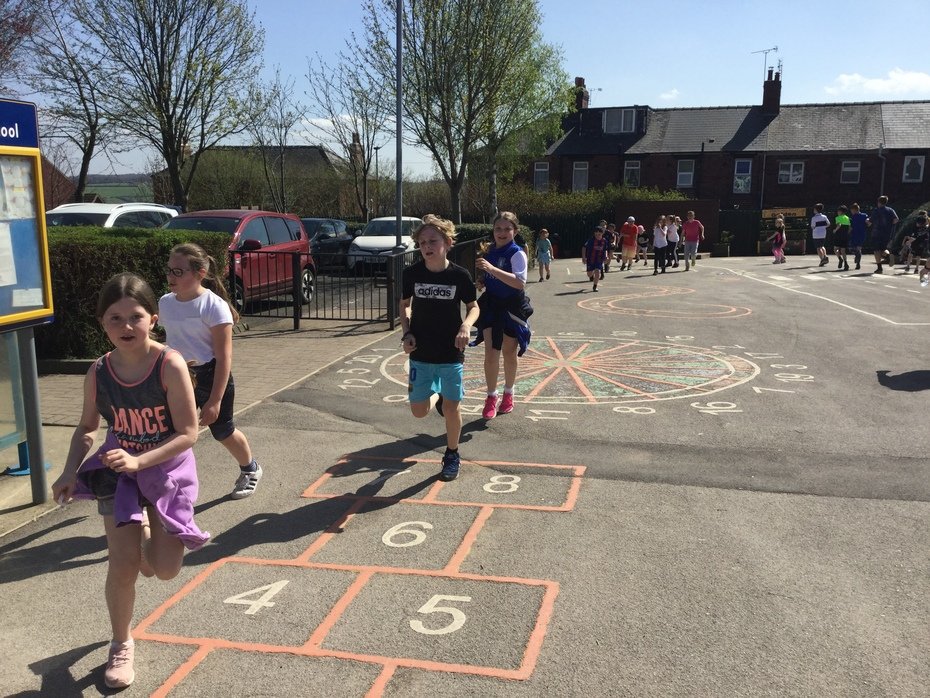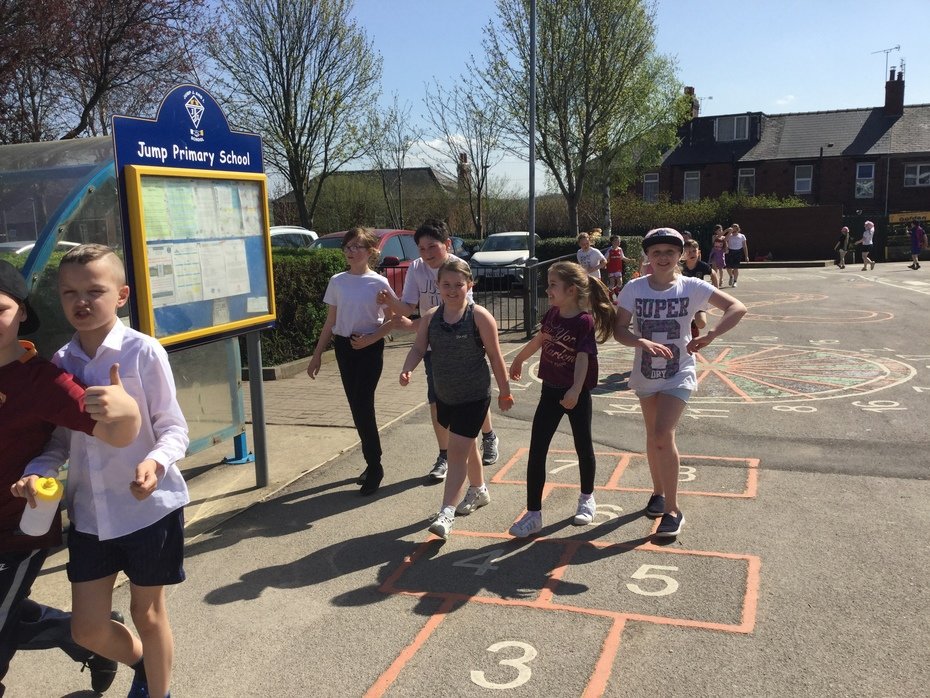 Thank you everyone for your fantastic efforts. We will let you know how much we raise next week!
A reminder that we are still in the Tesco store at Hoyland as part of the blue token count - we are currently in the lead so fingers crossed it stays that way until the end of the month and then we will be able to really enhance the outdoor areas in Nursery, Reception and Year 1.
Well done to Emma, Macie, Xander and Lewis from Year 6 who represented the school at an Imagination Gaming event at Kirk Balk. They had great fun playing the maths games and competed well against local schools.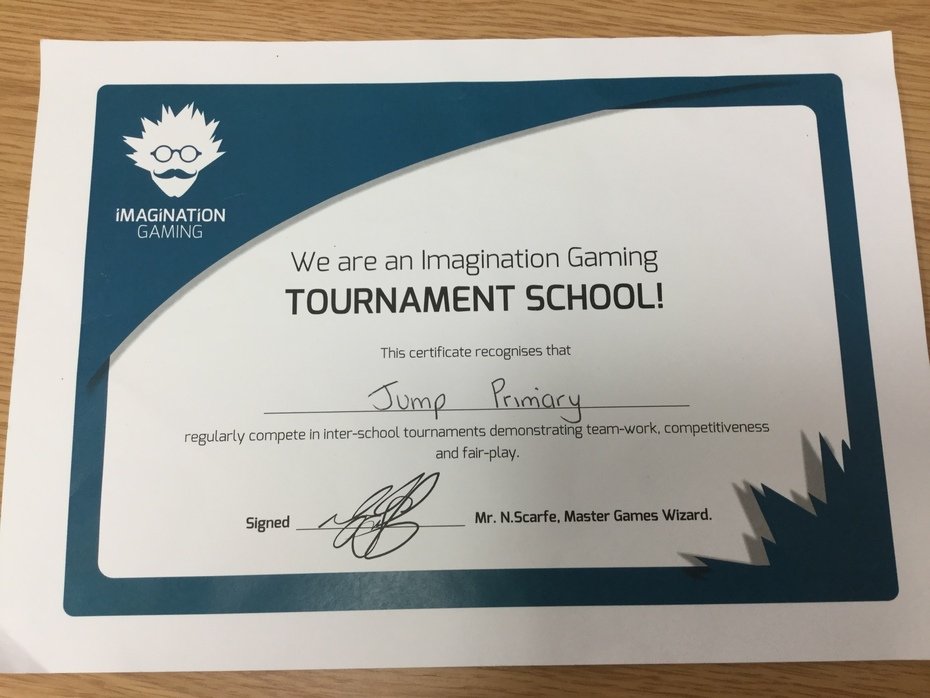 Things to look out for next week....
A letter will be sent out about our plans for the Tour de Yorkshire event on Friday 4th May.
The girls football team have a match at Oakwell.
As in previous years, we have ordered some caterpillars and they arrived in school yesterday. Children will be able to watch them grow, create a cocoon and emerge as butterflies before we will set them free.
Week ending 13th April 2018
It has been a very busy first week back after Easter! On Monday we had the Mayor of Barnsley presenting the school with our Modeshift Silver Award for our efforts to increase levels of walking to school and the other road safety initiatives that we run. Here is a photo of the Mayor with some of our Junior Road Safety Officers who showed a Powerpoint presentation they had made on crossing the road safely. Well done everyone!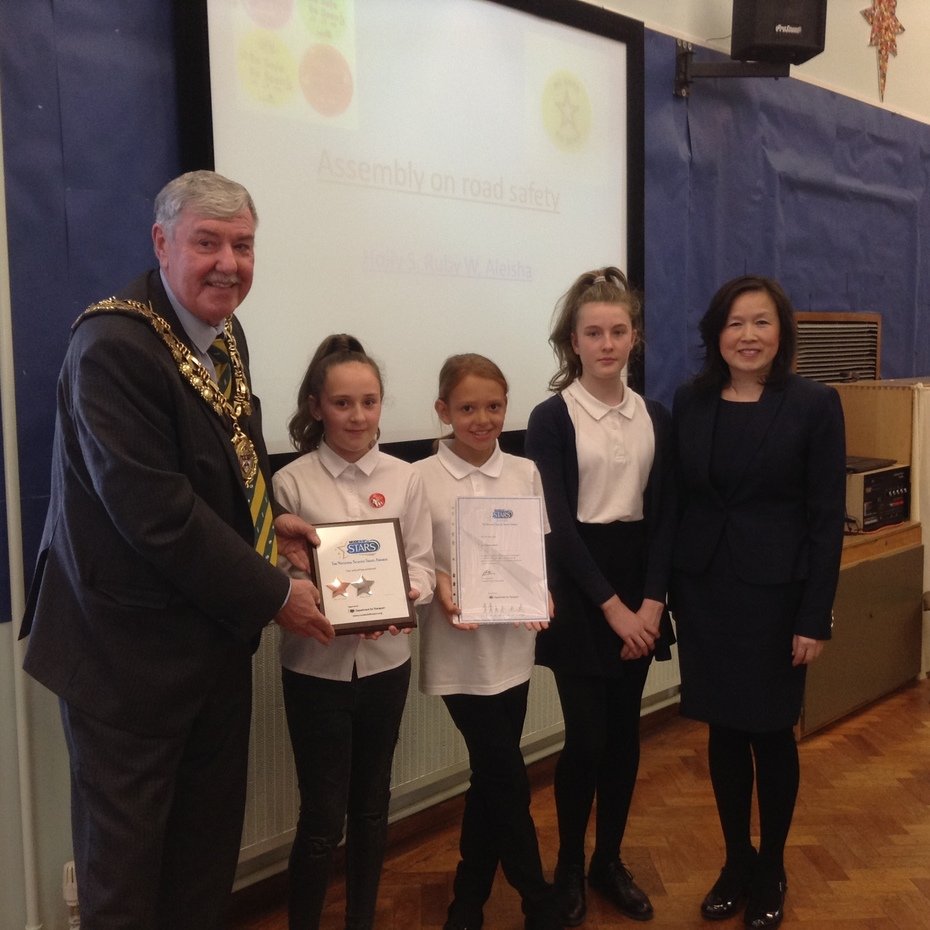 On Tuesday, Adam Slater came into school and did an assembly on how the marathon got its name and told the school a little bit about why he is running the London marathon for the Menigitis now charity. In school we will be walking/running /jogging around the school playground next week hoping to raise money through sponsorship. We have already had some money in before we have done the event! Whatever we raise will go to the charity and we will let you know how well we do!
Year 1 and 2 have started their karate lessons in PE (using our PE grant money). We hope they enjoy the sessions!
Mrs Pettinger is going to the royal wedding! She was nominated by Mrs Barker and is one of just two people in Barnsley who have been invited. The article is in the Barnsley Chronicle this week. We hope she has a wonderful time!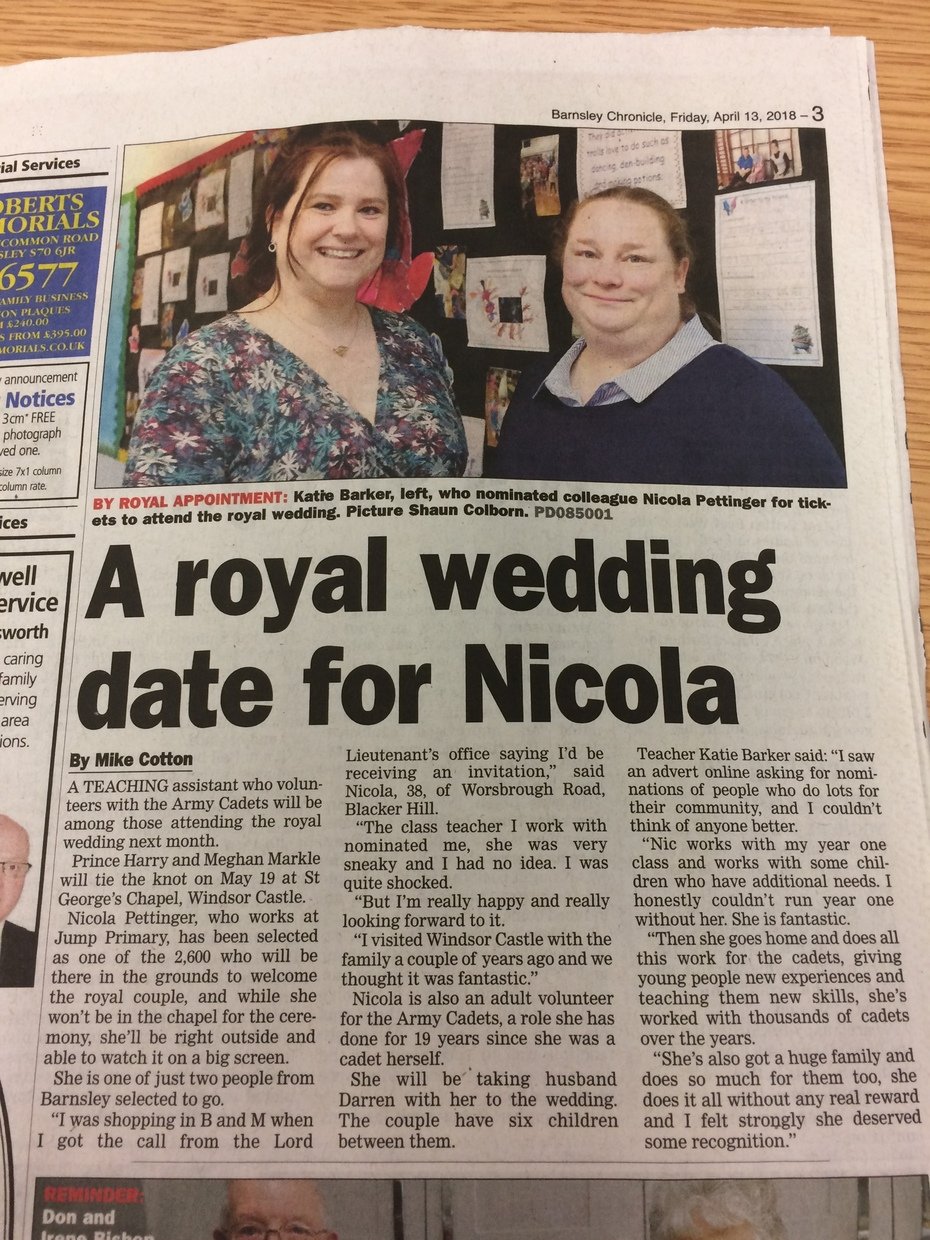 Things to look out for next week...
Our sponsorship event takes place on Friday 20th April. You can wear your favourite sporty clothes for the day too!
Week ending 23rd March 2018
We have seen some fantastic performances this week! In the three EYFS + KS1 performances, we heard some poems about Easter and toe tapping songs! It was lovely to see the young children being so brave and singing with so much enthusiasm! They did an Easter bonnet parade too, showing off their fantastic creations!
In the three KS2 performances, the audiences were moved by the beautiful songs telling the real story of Easter. It really was wonderful to listen to. Again, the readers, soloist and choir were very brave to perform to such large audiences.
Thanks to everyone who attended and we hoped you enjoyed the performances. If you bought a tea or coffee and some raffle tickets, you contributed to the £389.55 raised for school funds over the week. This enabled the Easter Bunny to visit each class with a little gift!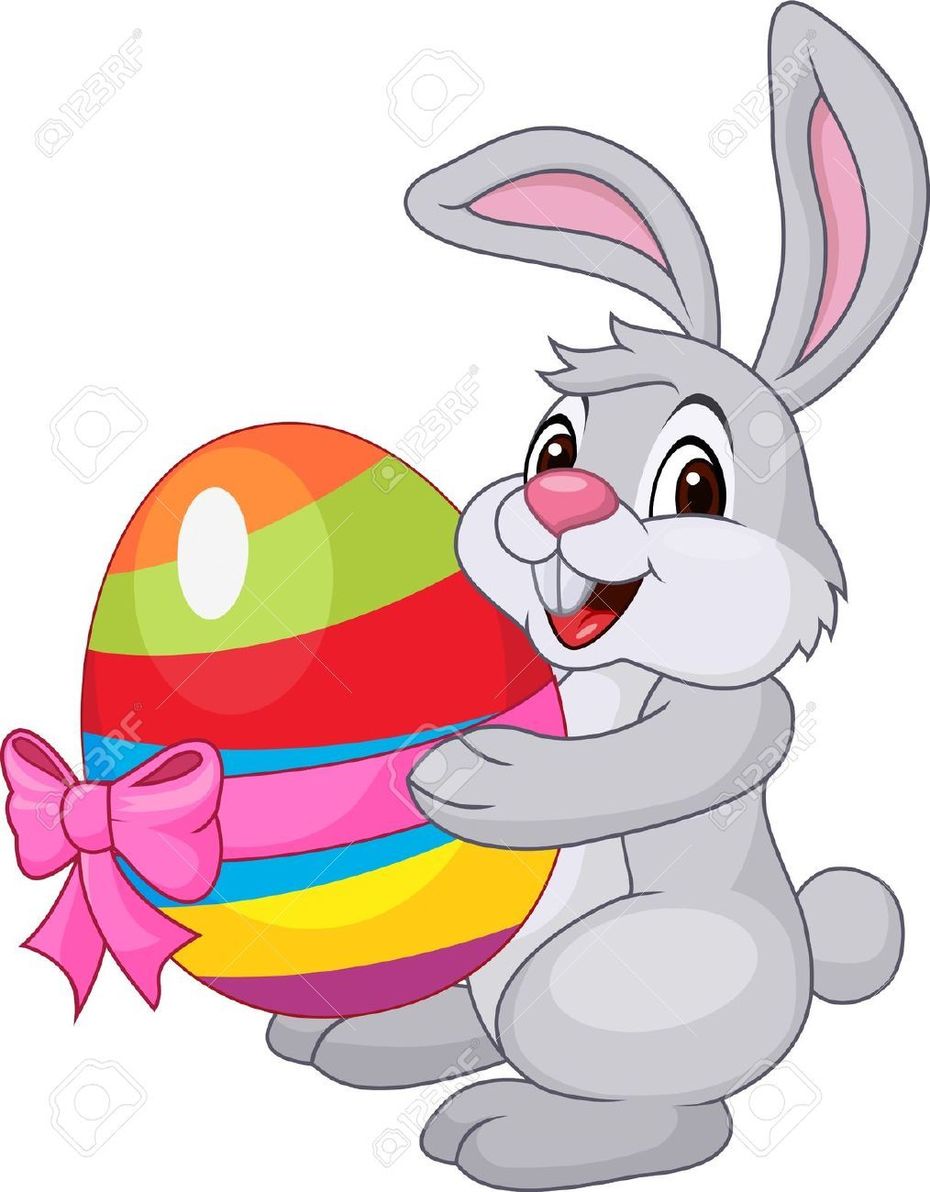 Well done everyone!
We also dressed up in sporty gear for Sports Relief and completed various activities. Thanks to your generosity, we raised £162.50 for the charity.
Things to look out for after Easter...
The Mayor of Barnsley is visiting the school to present us with the Silver Modeshift award for Sustainable Travel.
We are having an assembly on the London Marathon delivered by Gracie and her dad.
Week ending 16th March 2018
We have had a great week this week. Tesco have been in working with our Nursery pupils making Easter baskets! The children had lots of fun and made great things!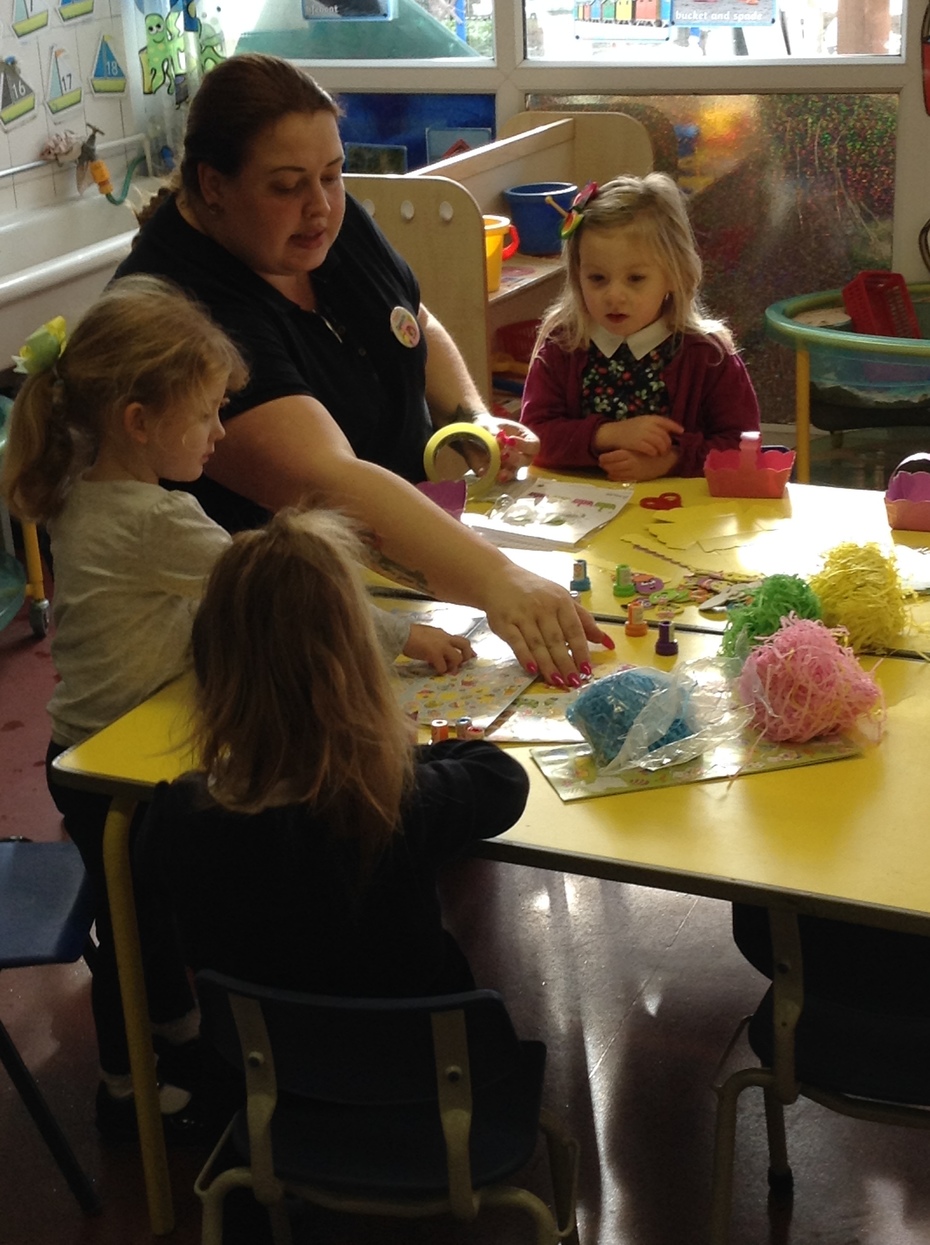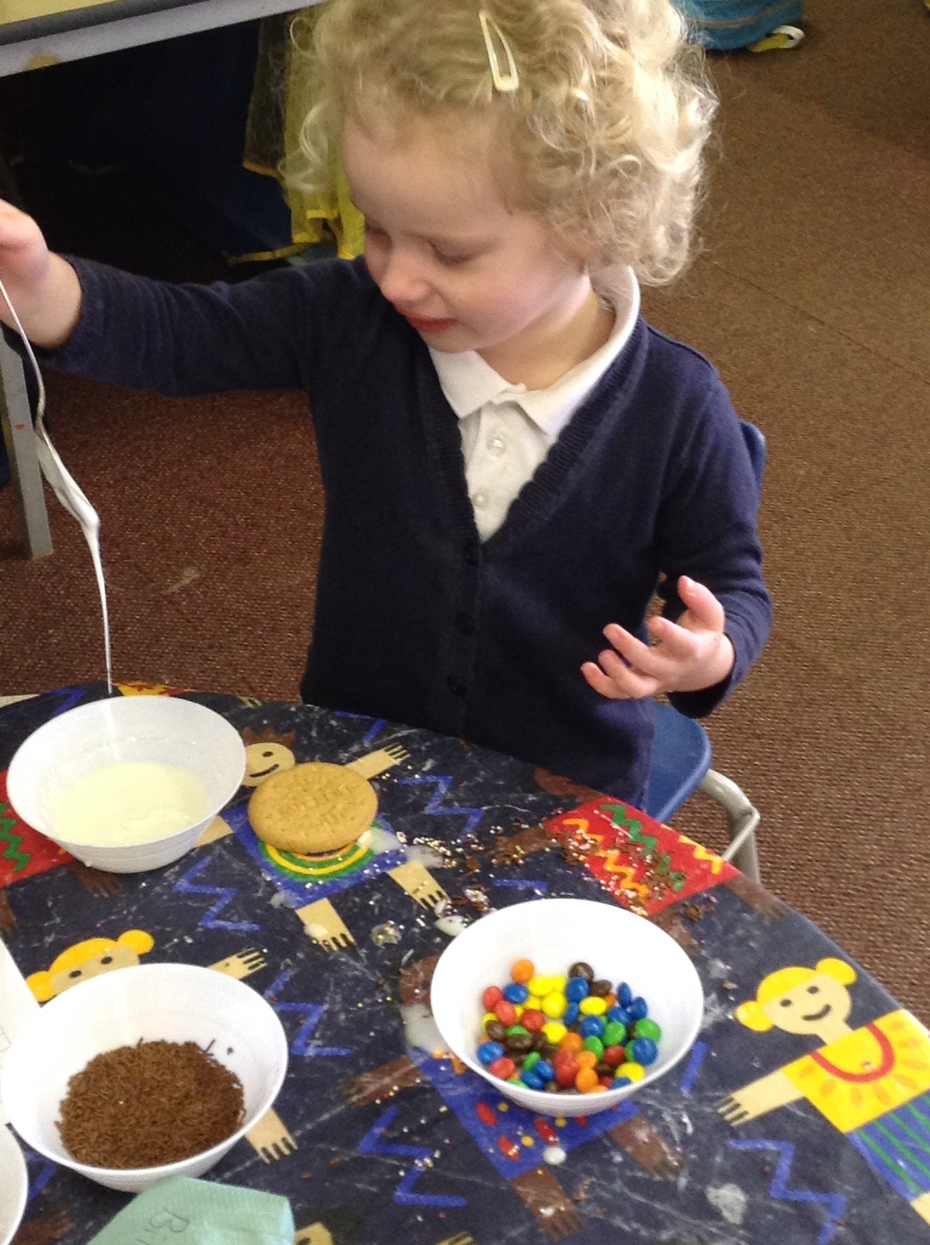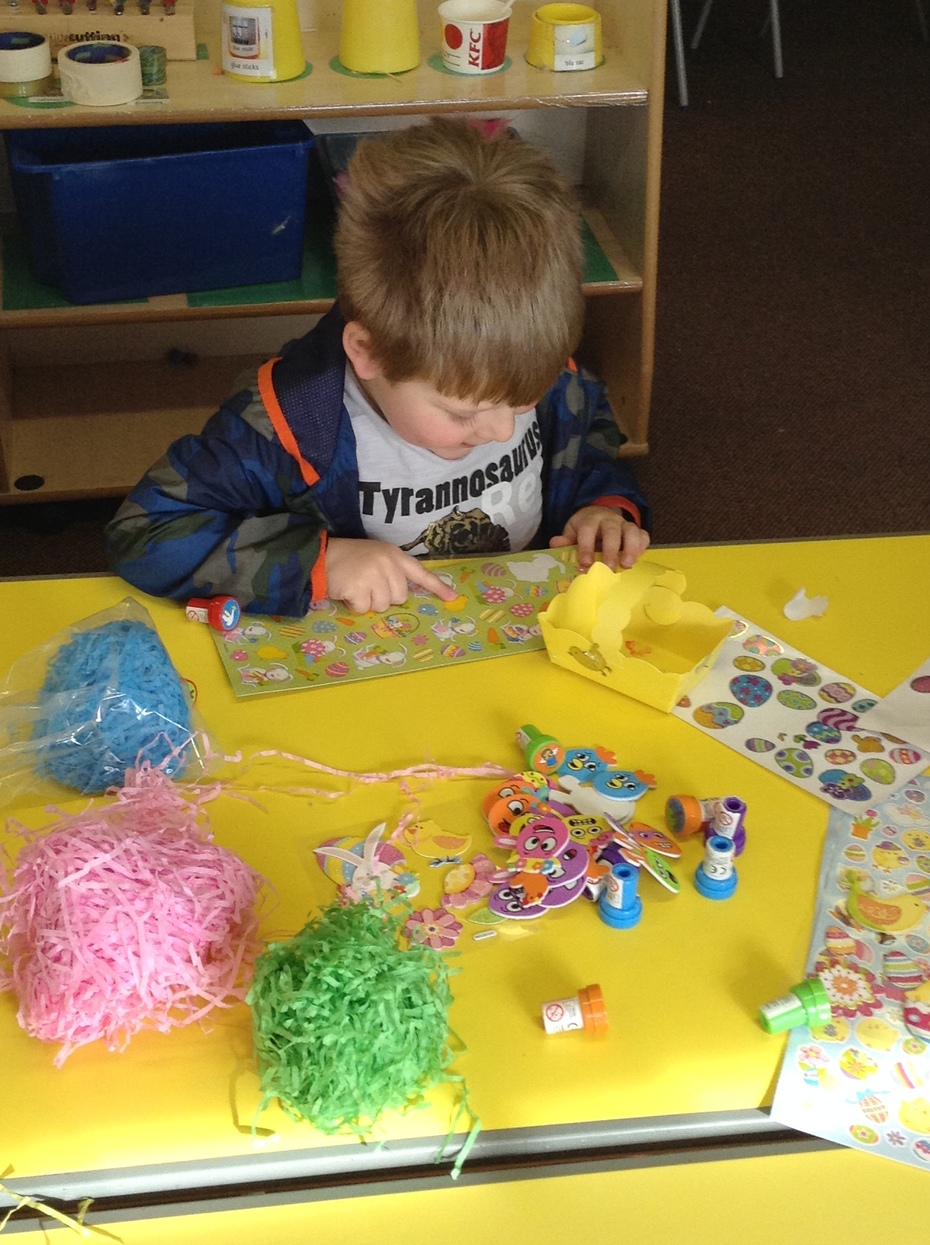 All pupils are busy colouring in pictures of bikes (or drawing their own) to be displayed in the Tesco store at Hoyland. Keep an eye out for some marvellous artwork soon!
A reminder that we are still collecting tokens in the Hoyland store for some extra funding to develop the outside areas in the Early Years and Year 1. Please vote for us!
Things to look out for next week....
We have our Easter performances to look forward to. Raffle tickets will be on sale at each performance and prizes are a bottle of wine and then a choice between either an Easter egg or a family ticket at a skate park!
A reminder that any spare tickets will be given out on Monday on a first come, first served basis.
We hope to see you all there!