Autumn 1 2019 Wk 5-8
Week beginning 7th October 2019
Year 5 enjoyed a trip to Elsecar Heritage Centre this week to prepare for a film making animation experience later in the year.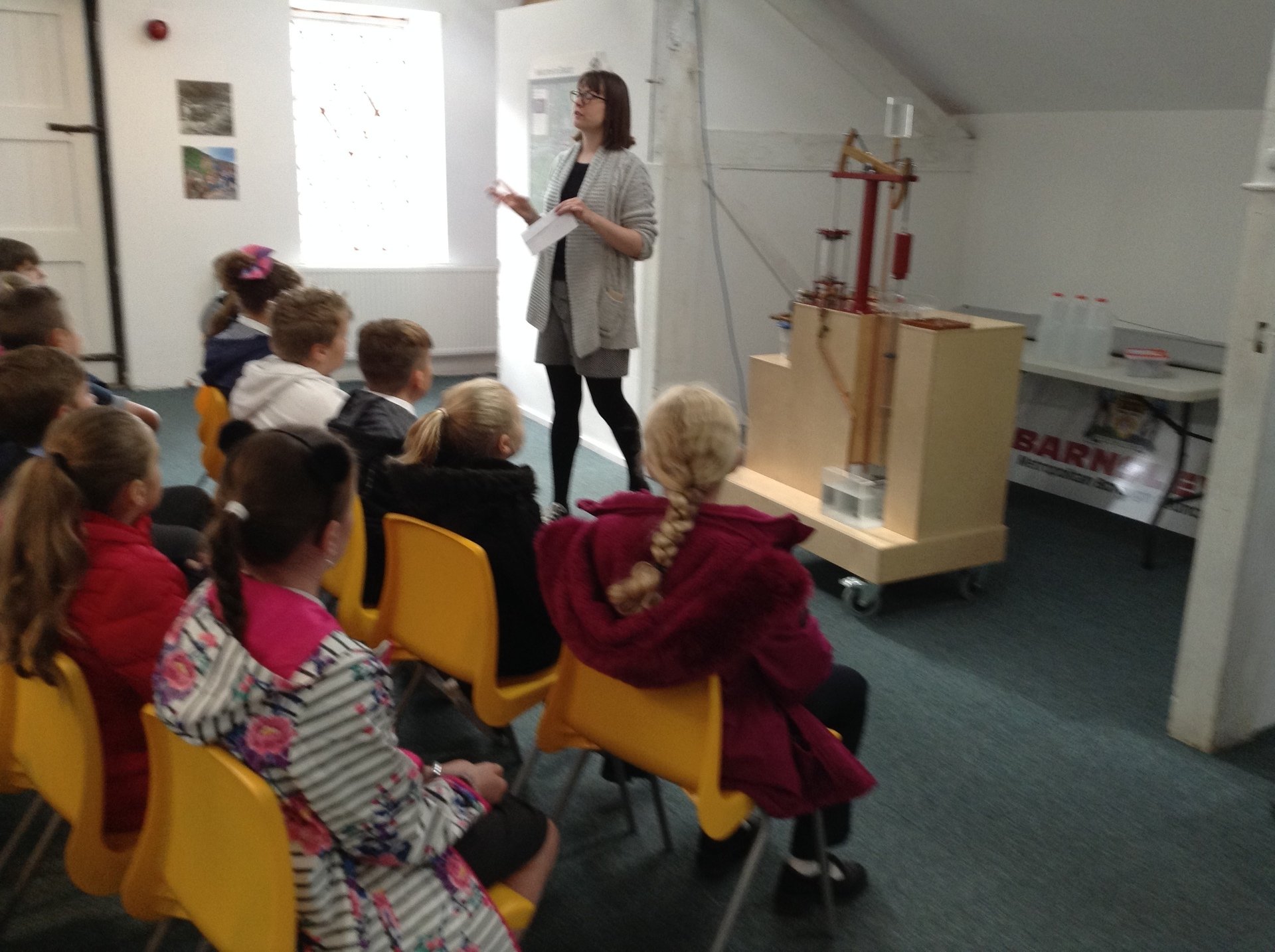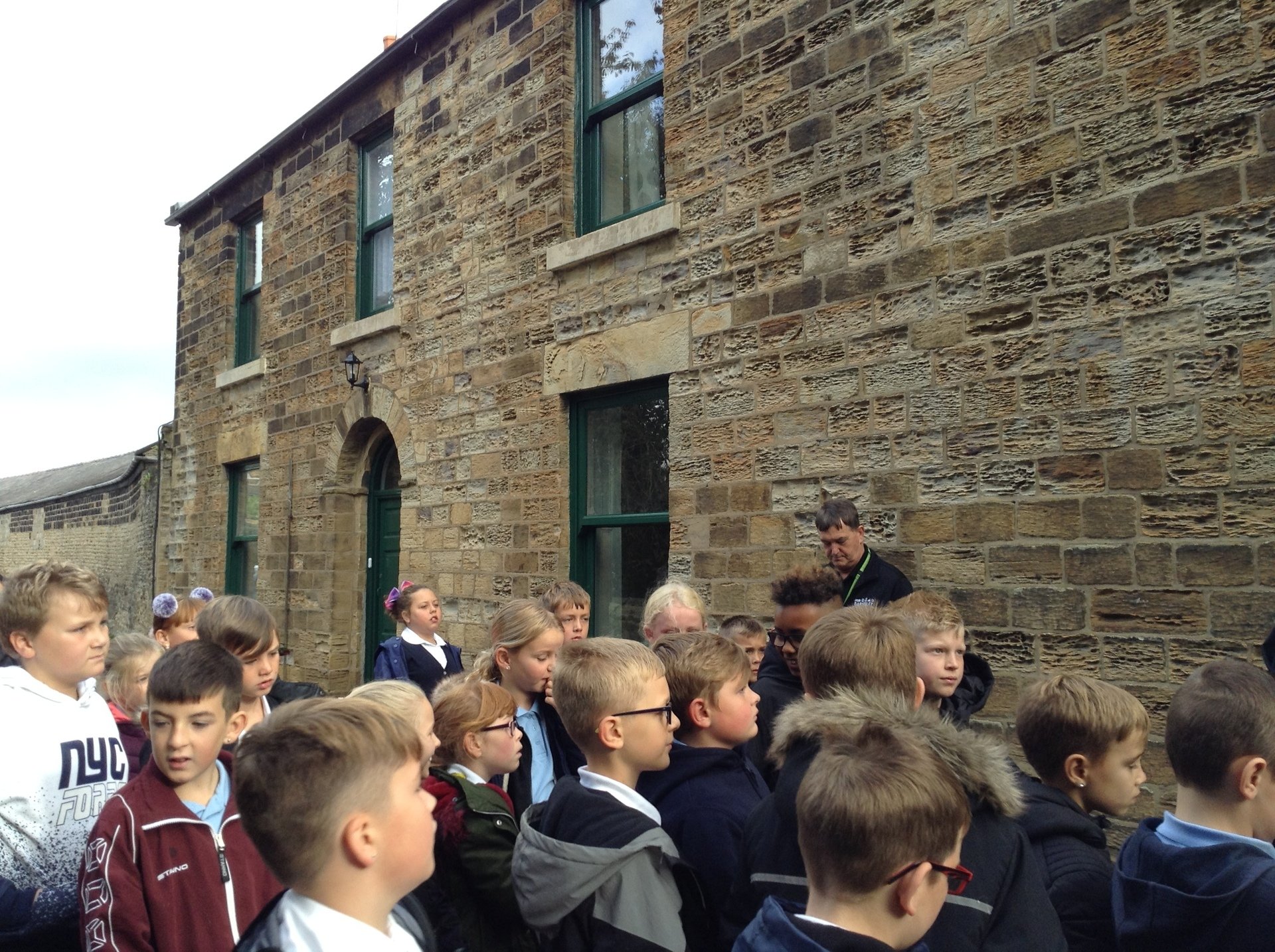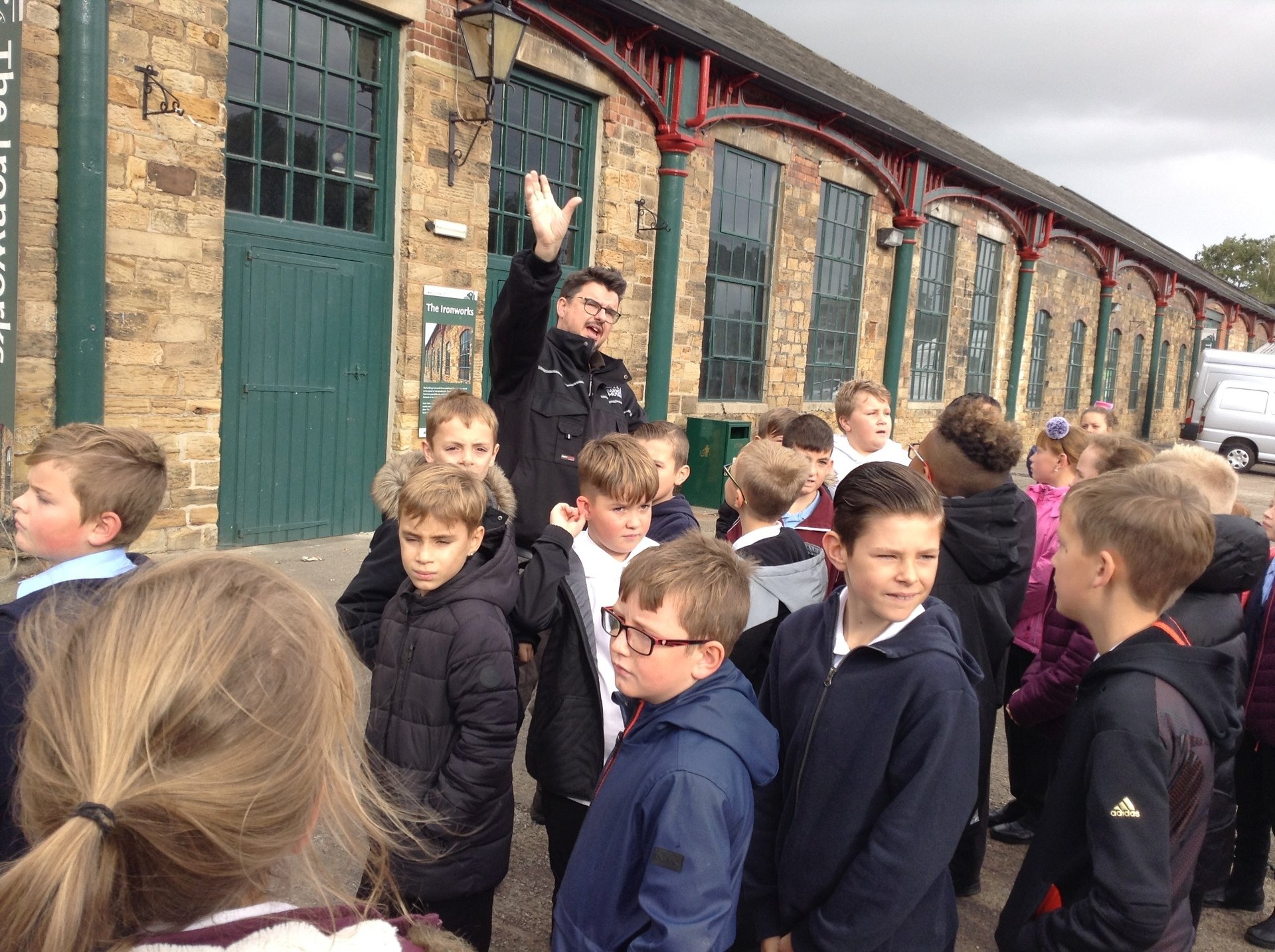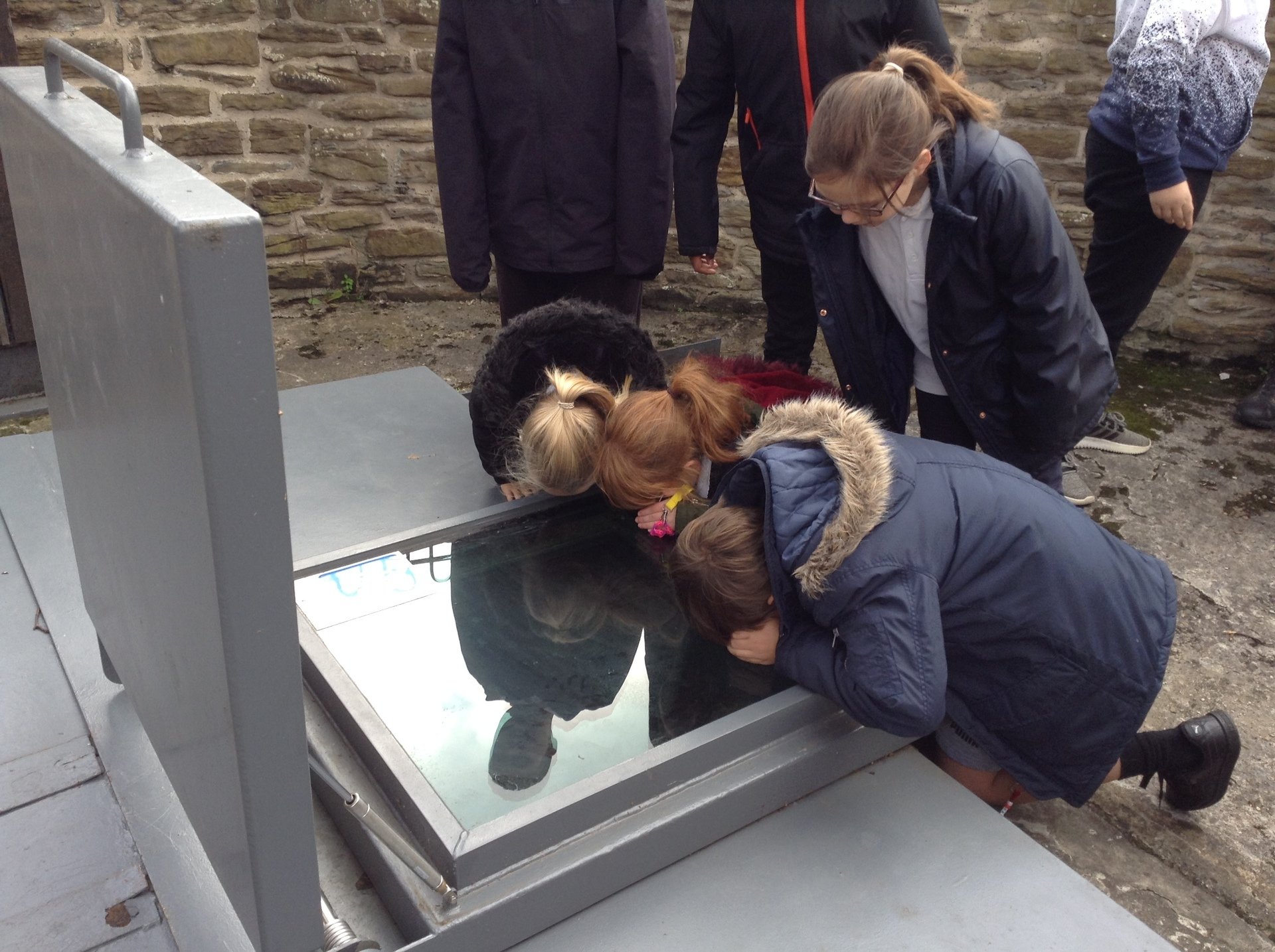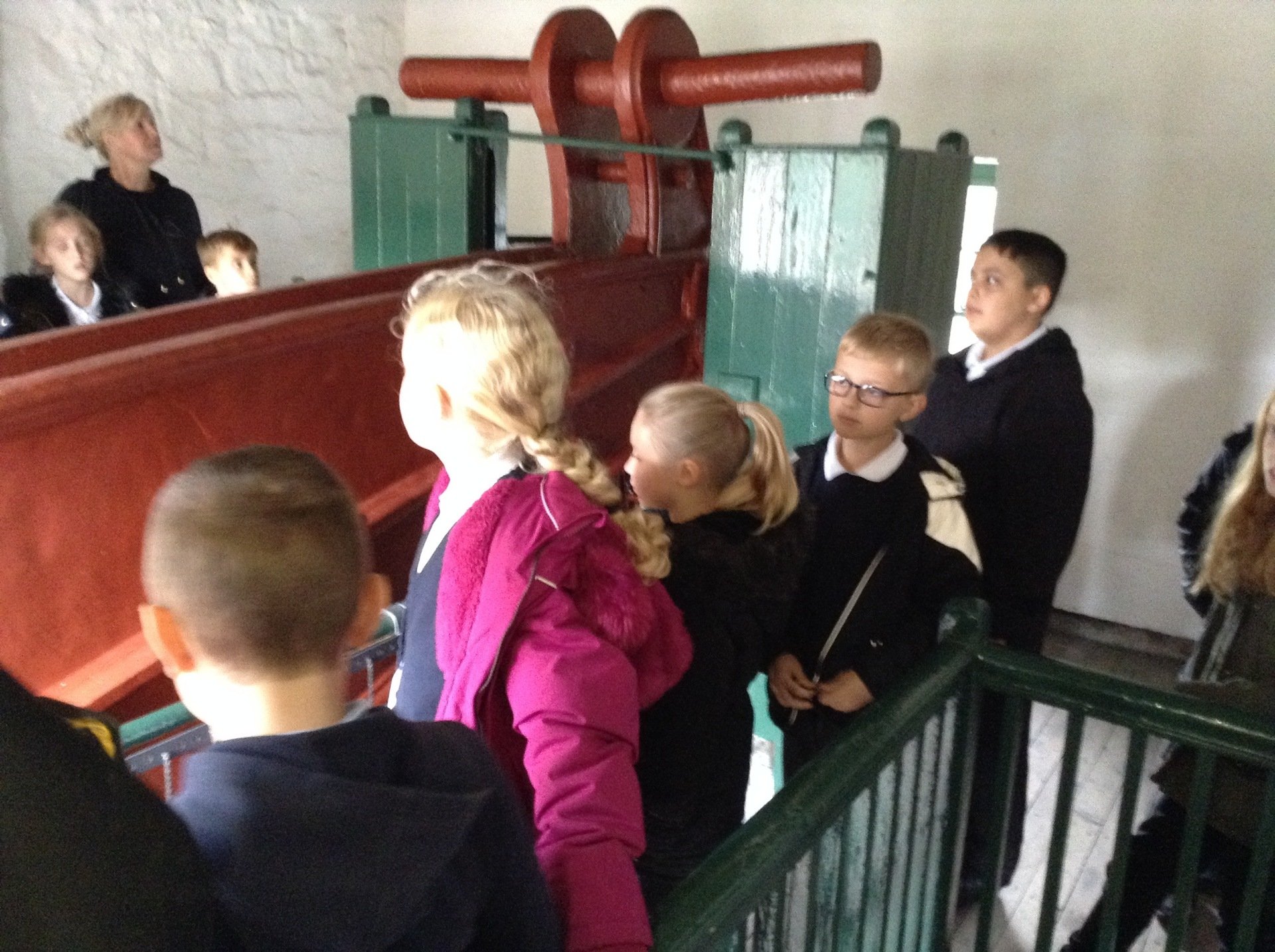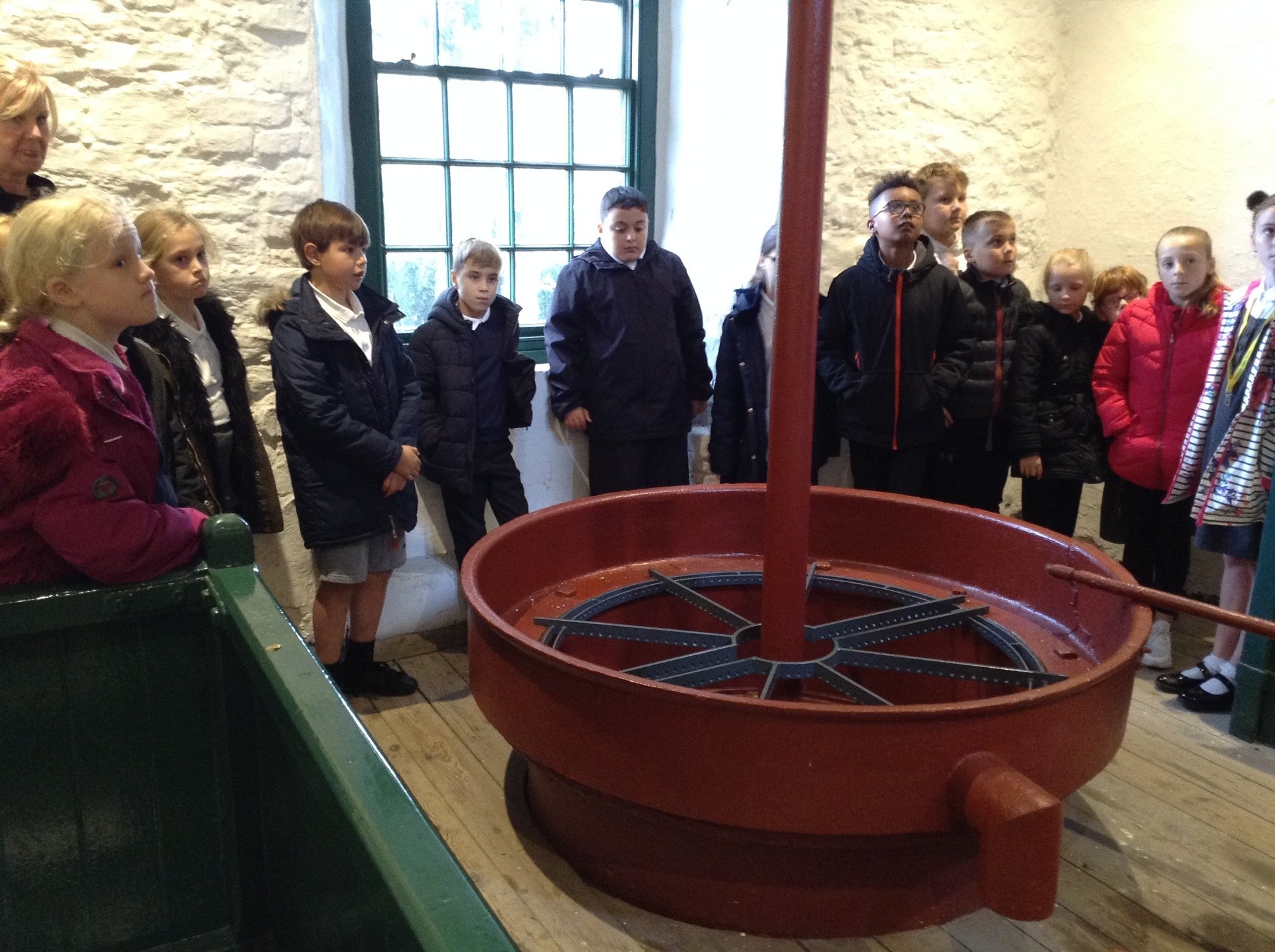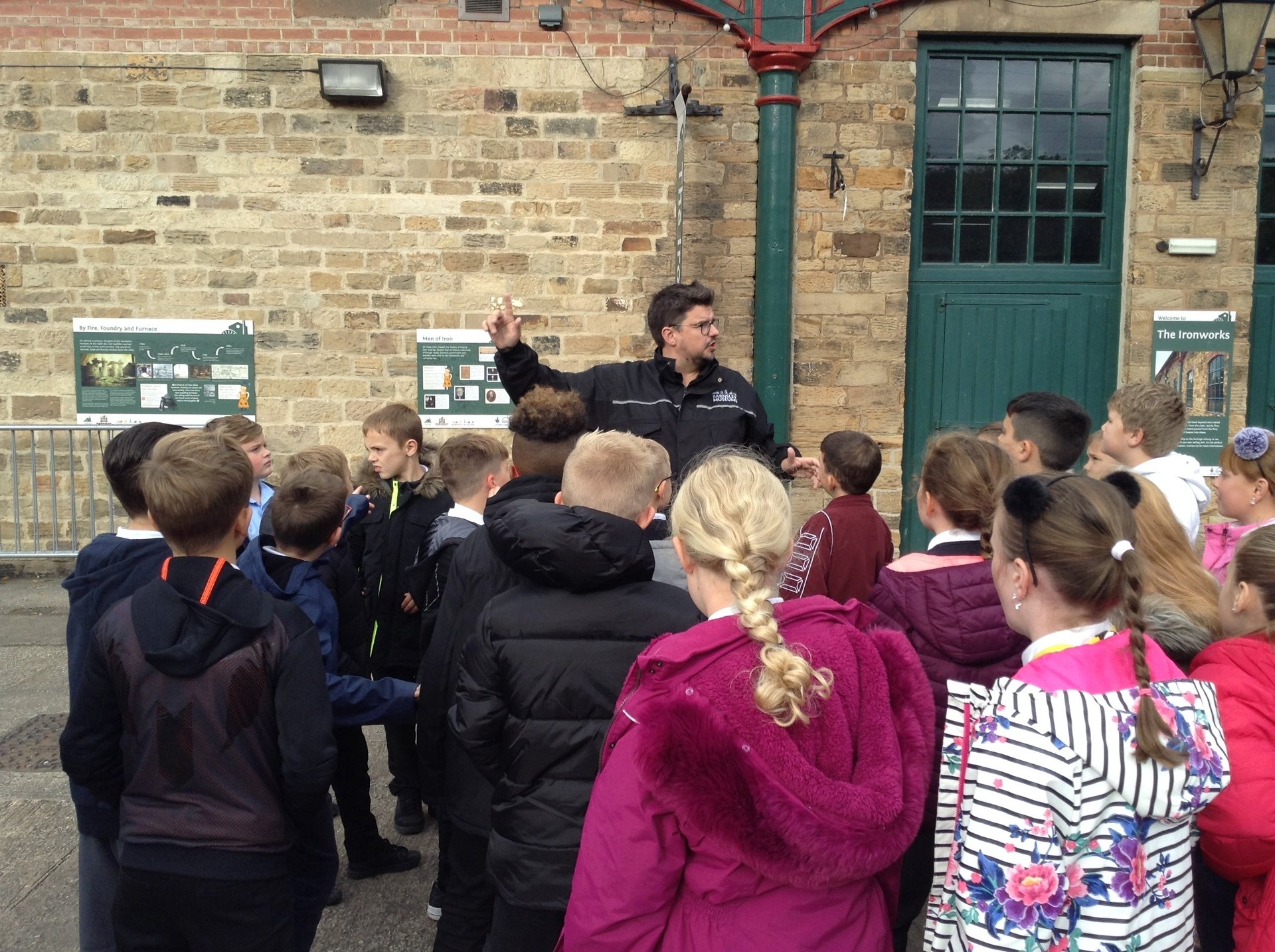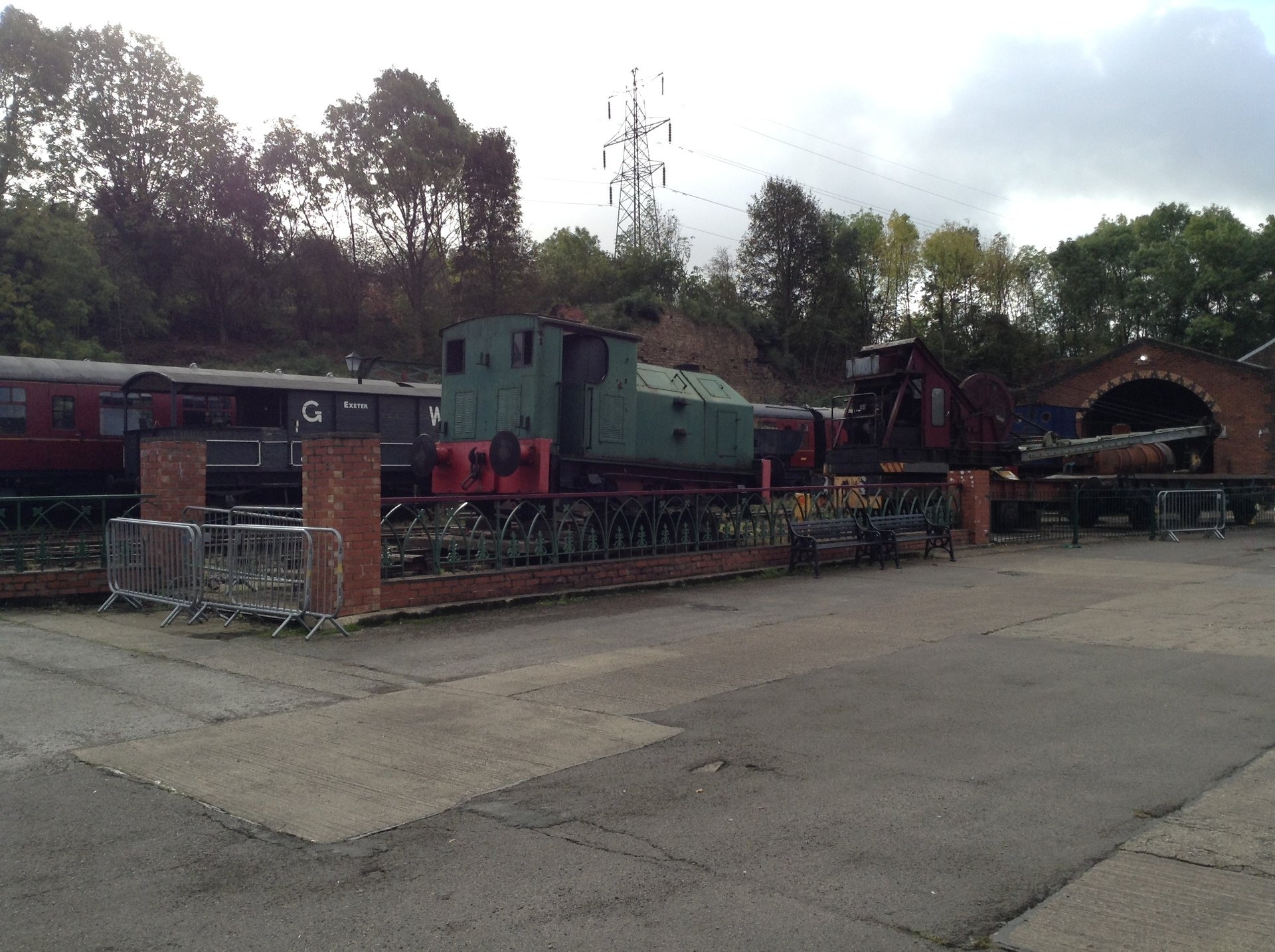 Year 5 have also been busy investigating the phases of the moon using Oreo biscuits! Delicious...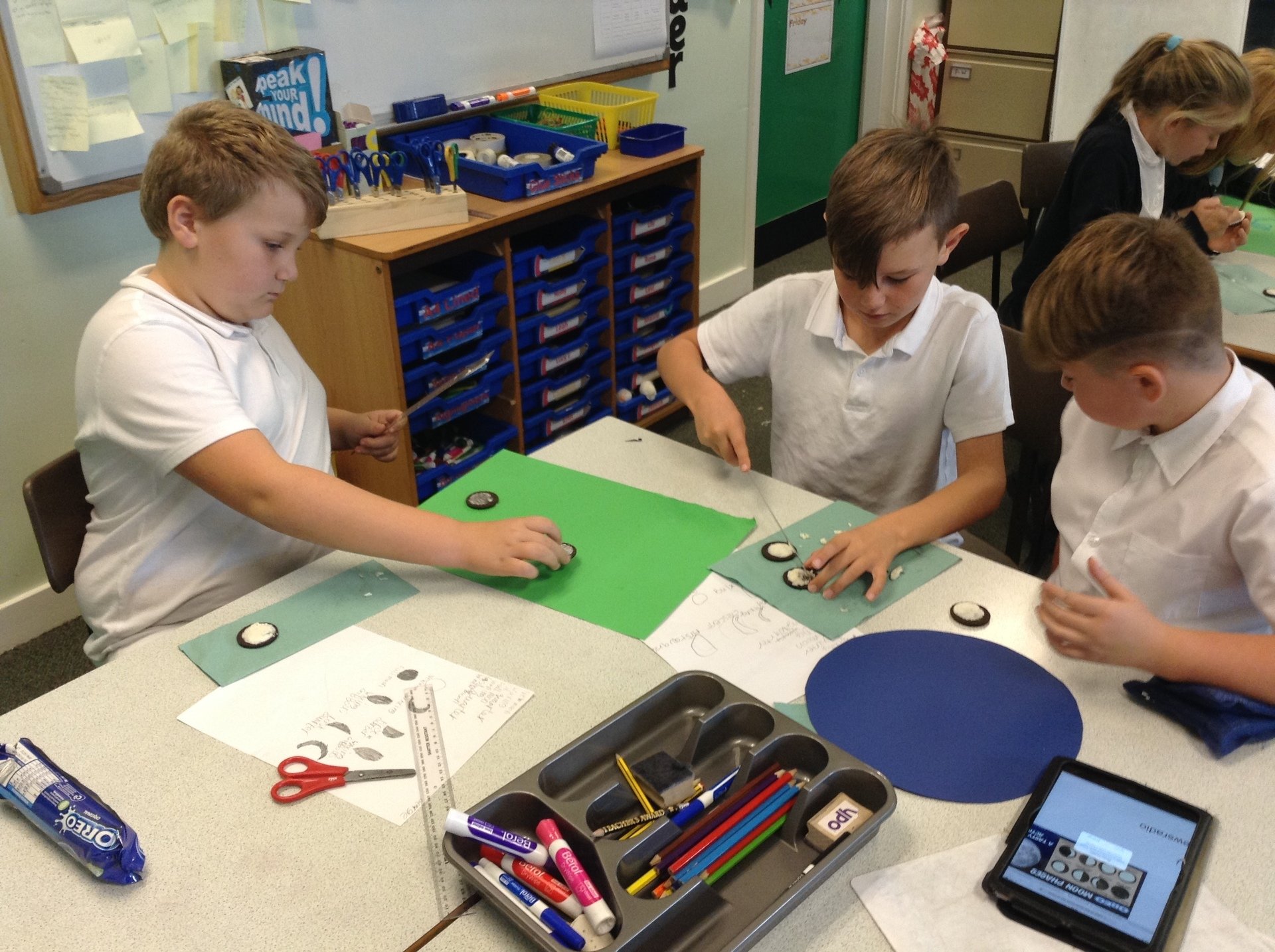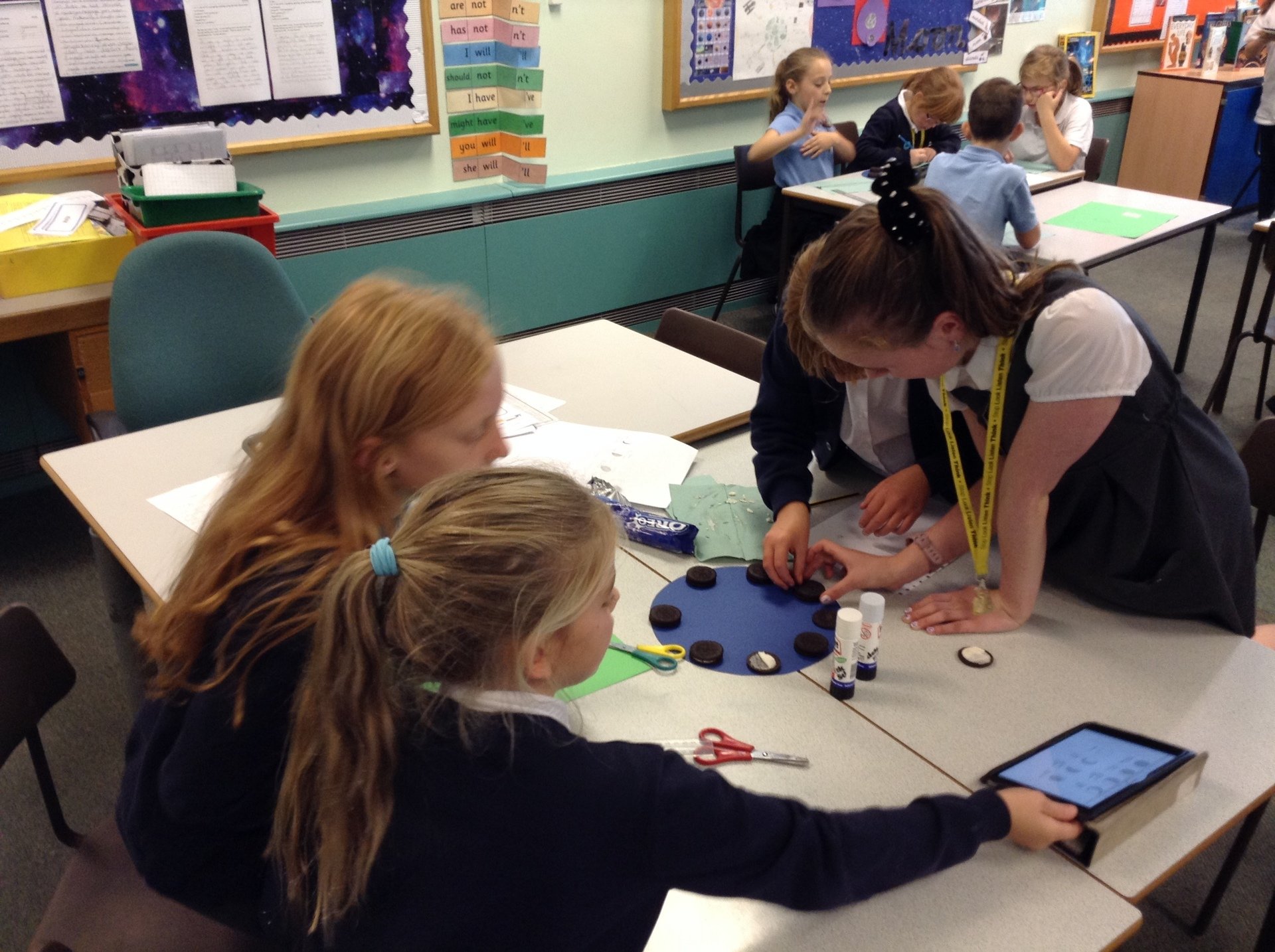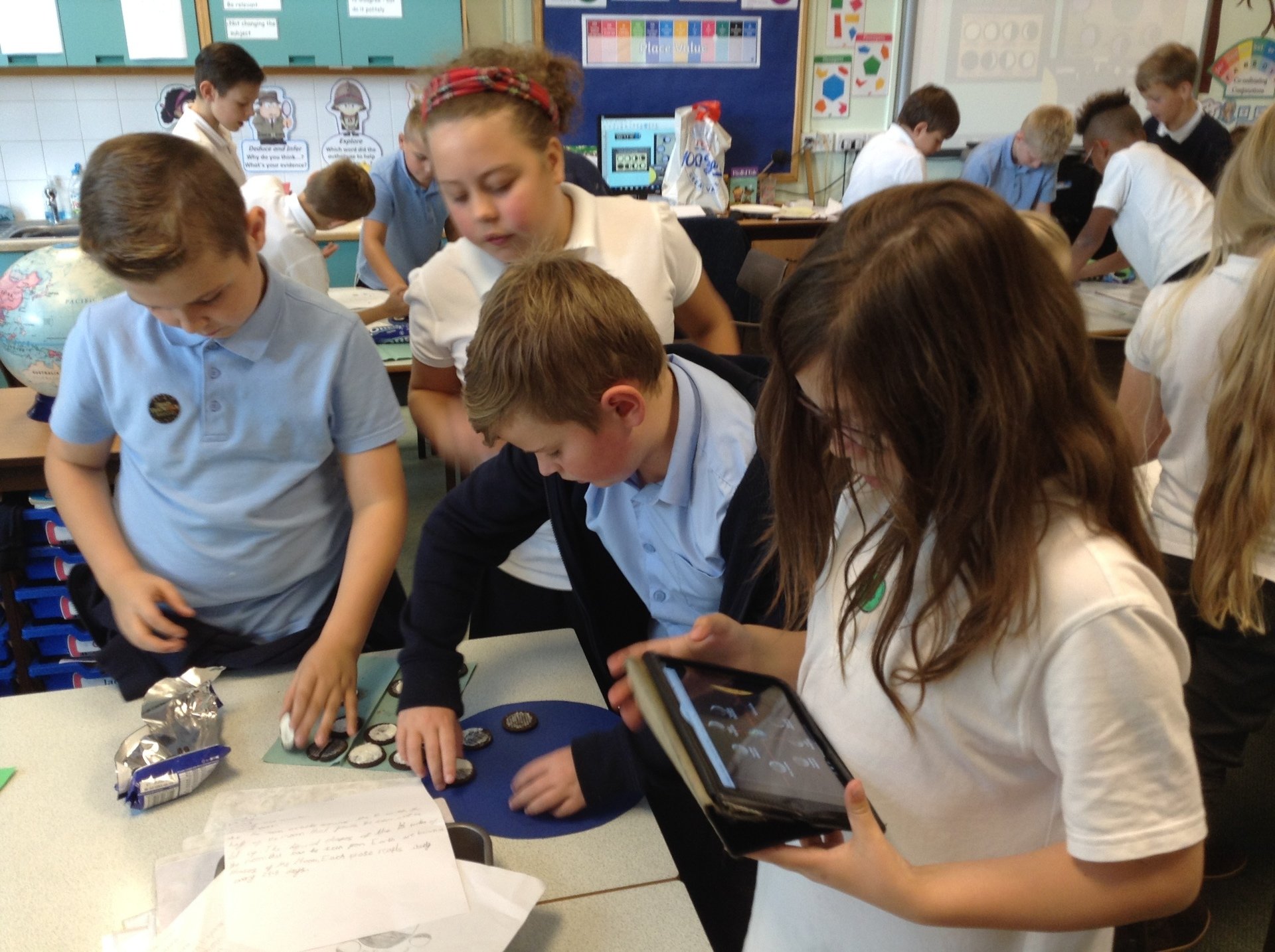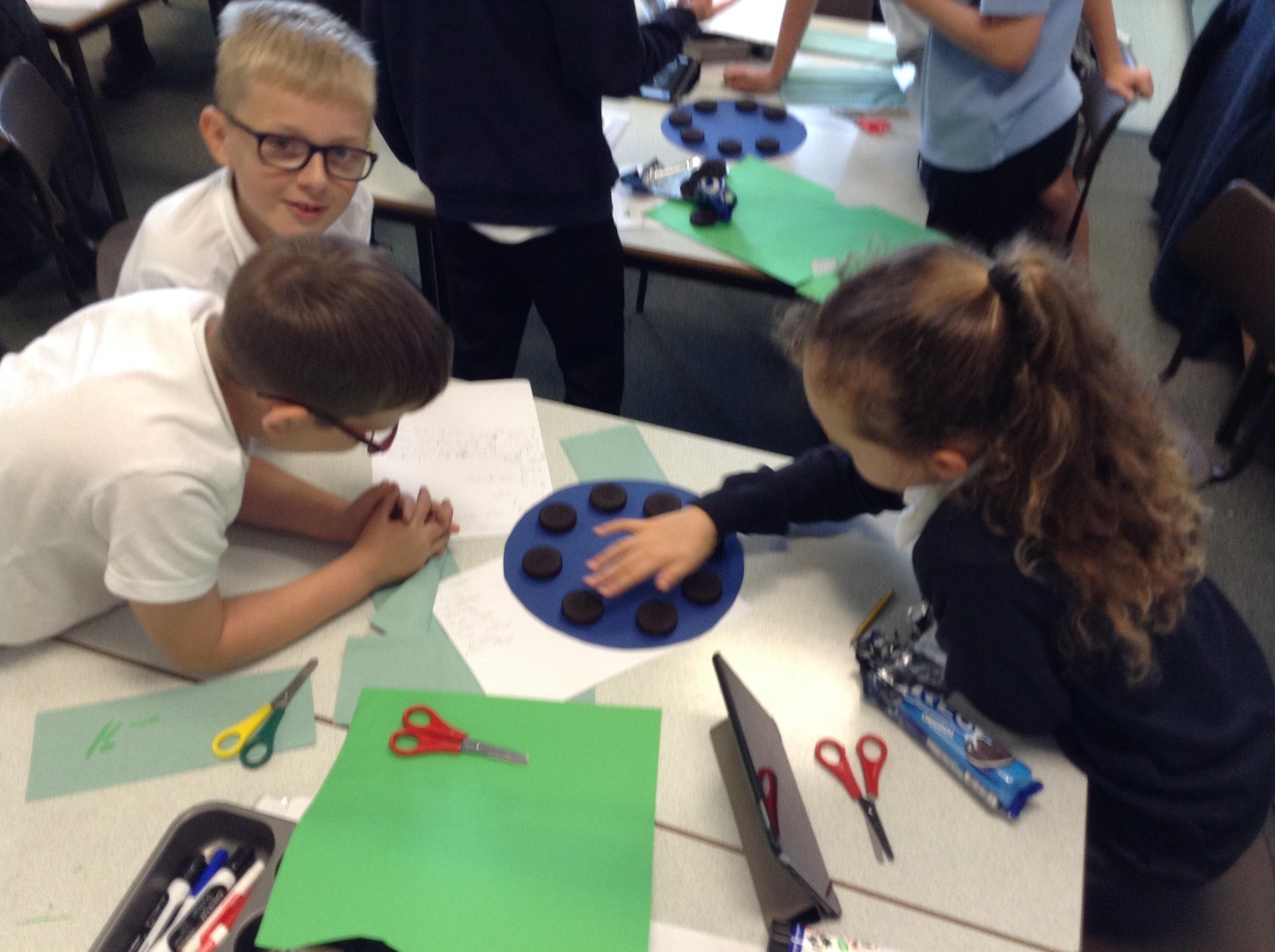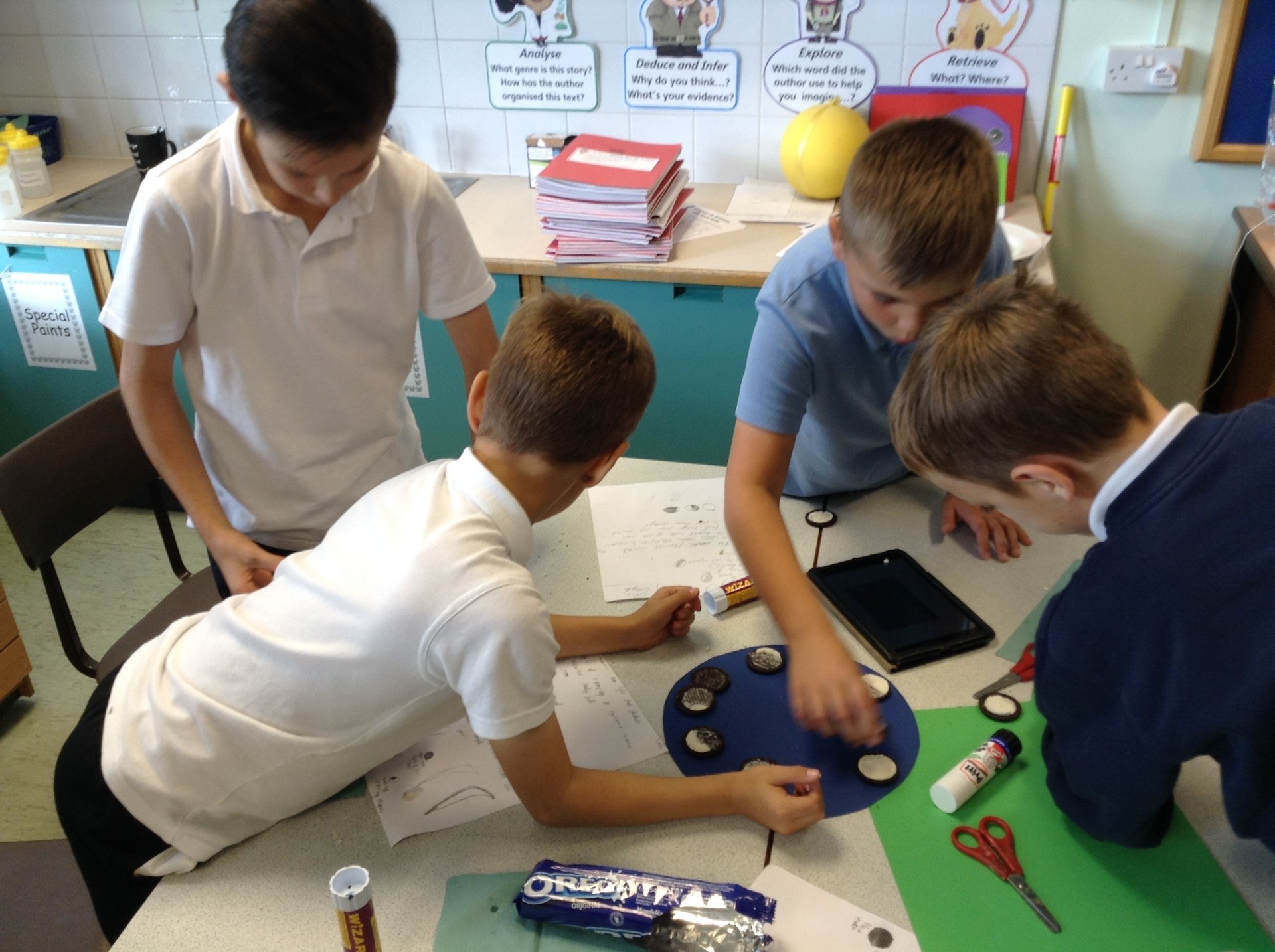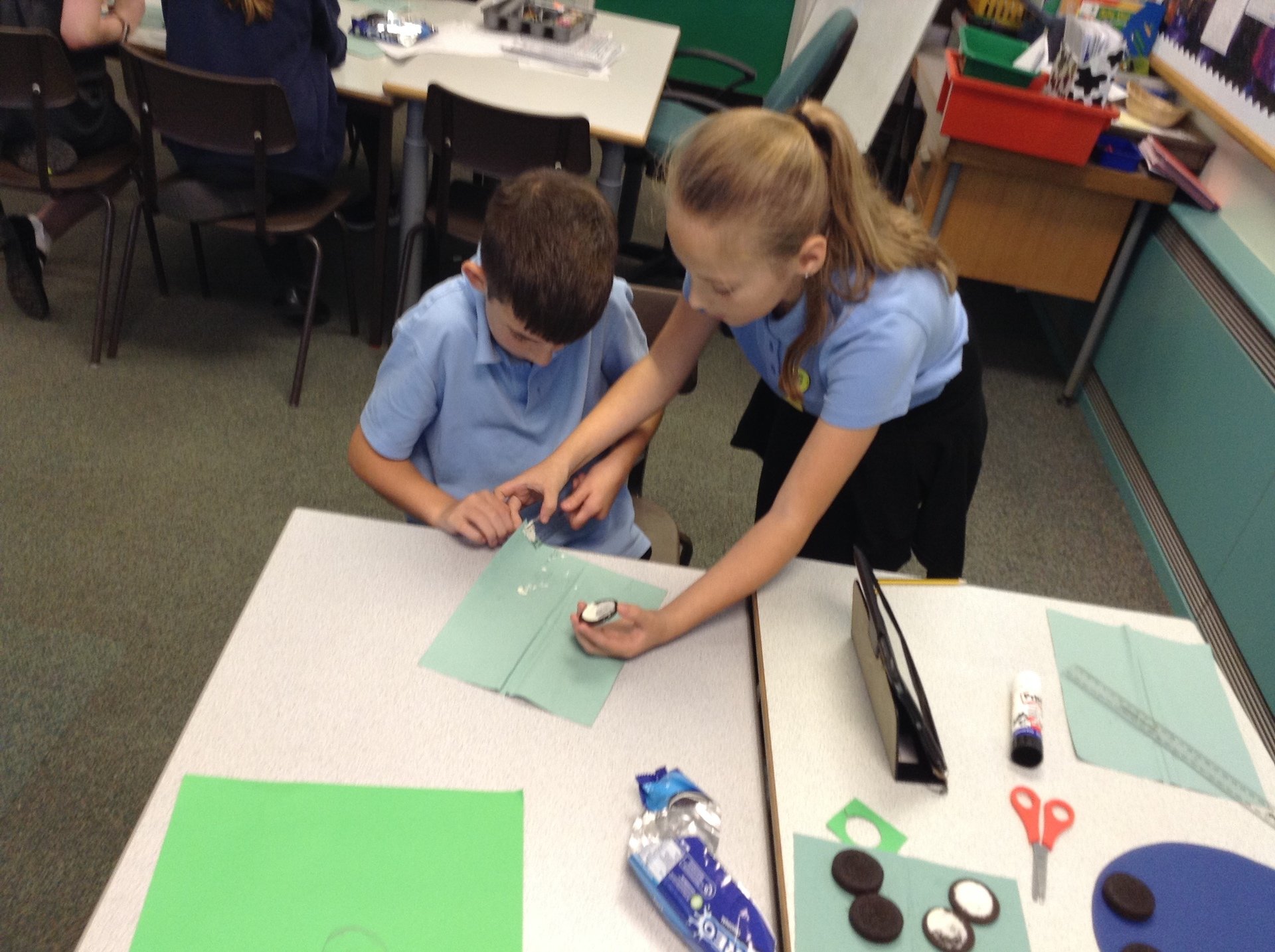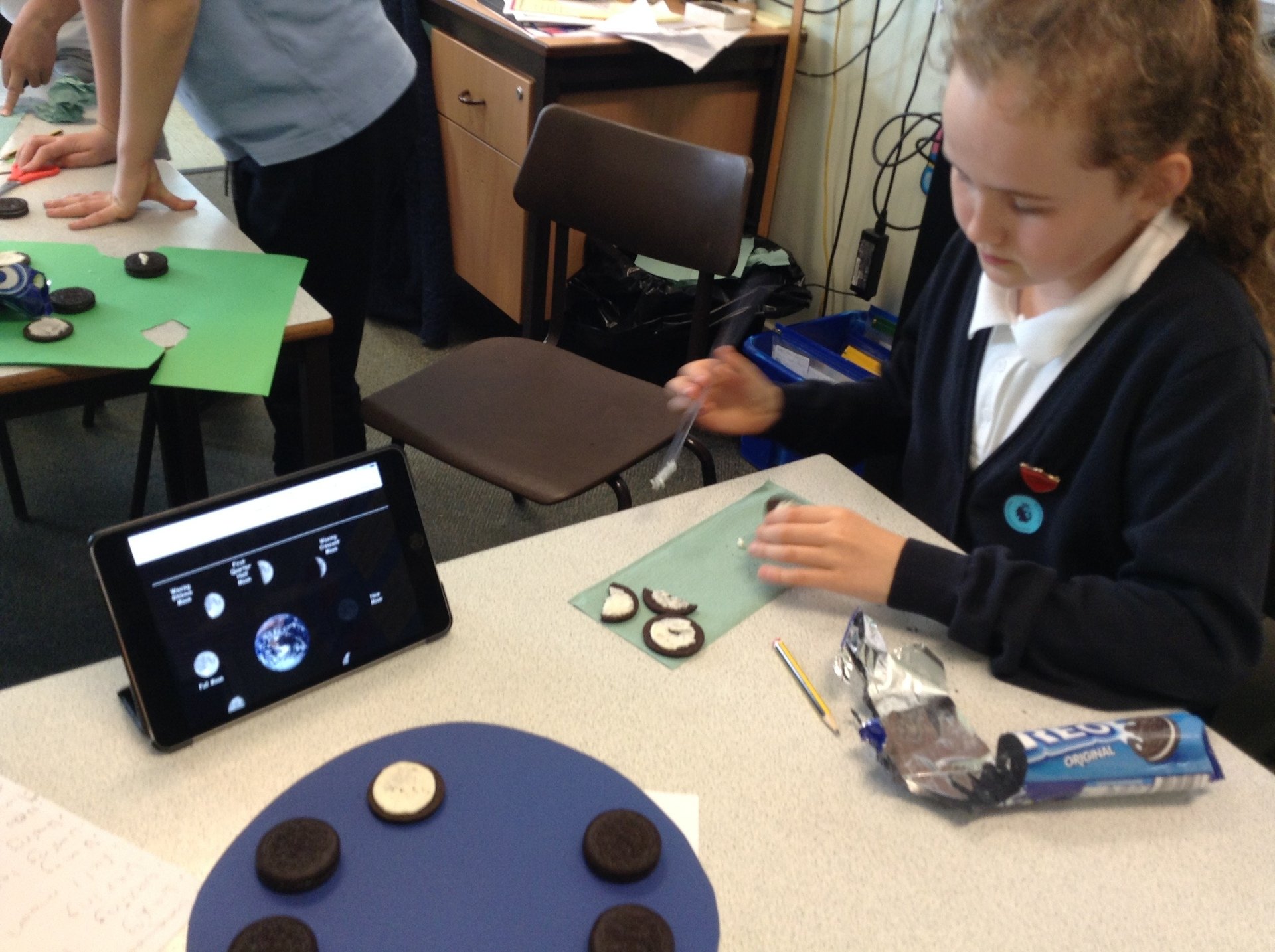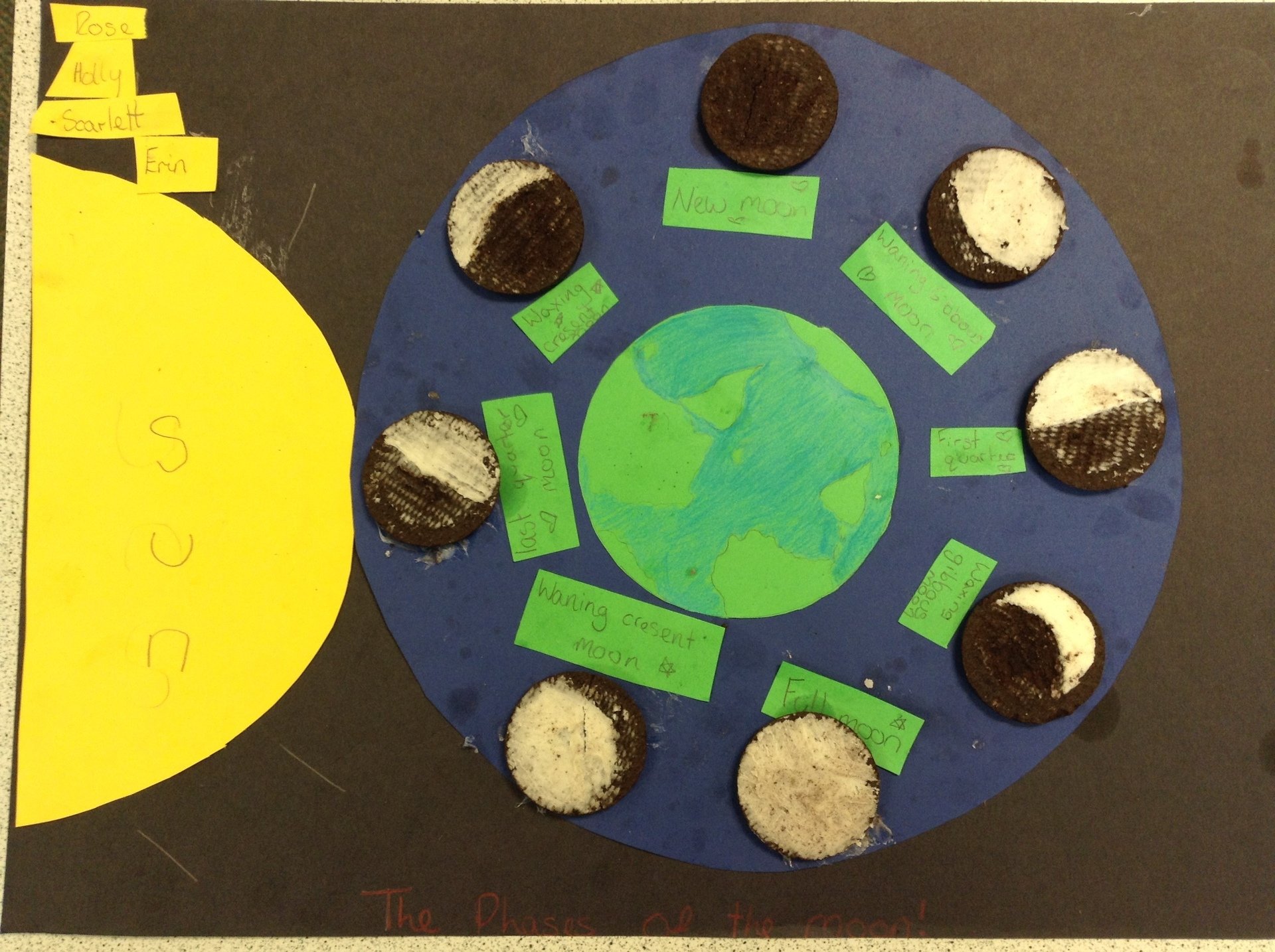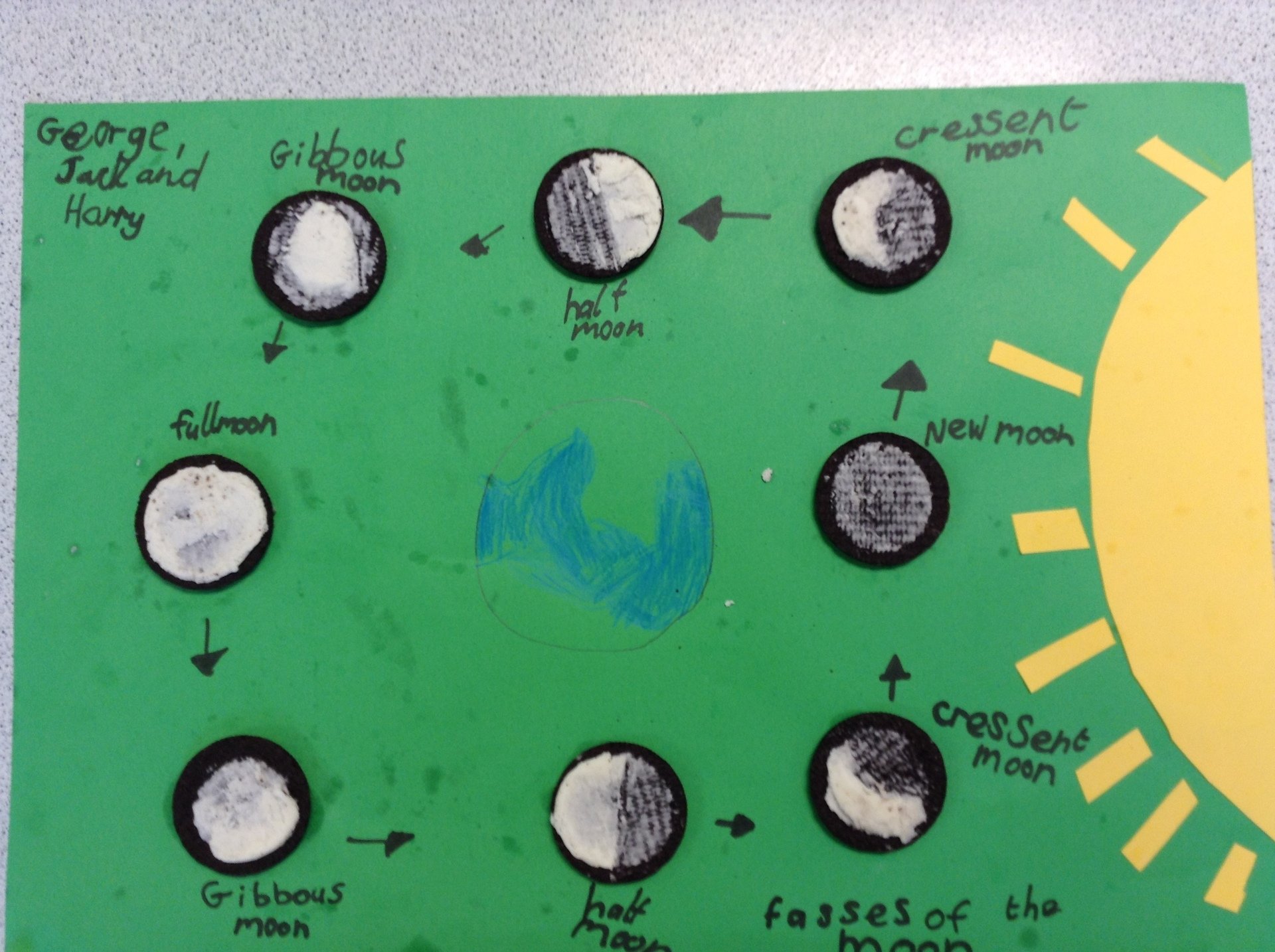 Year 2 have also been busy with their RE work. They have made their own Torah, Yad and Ark!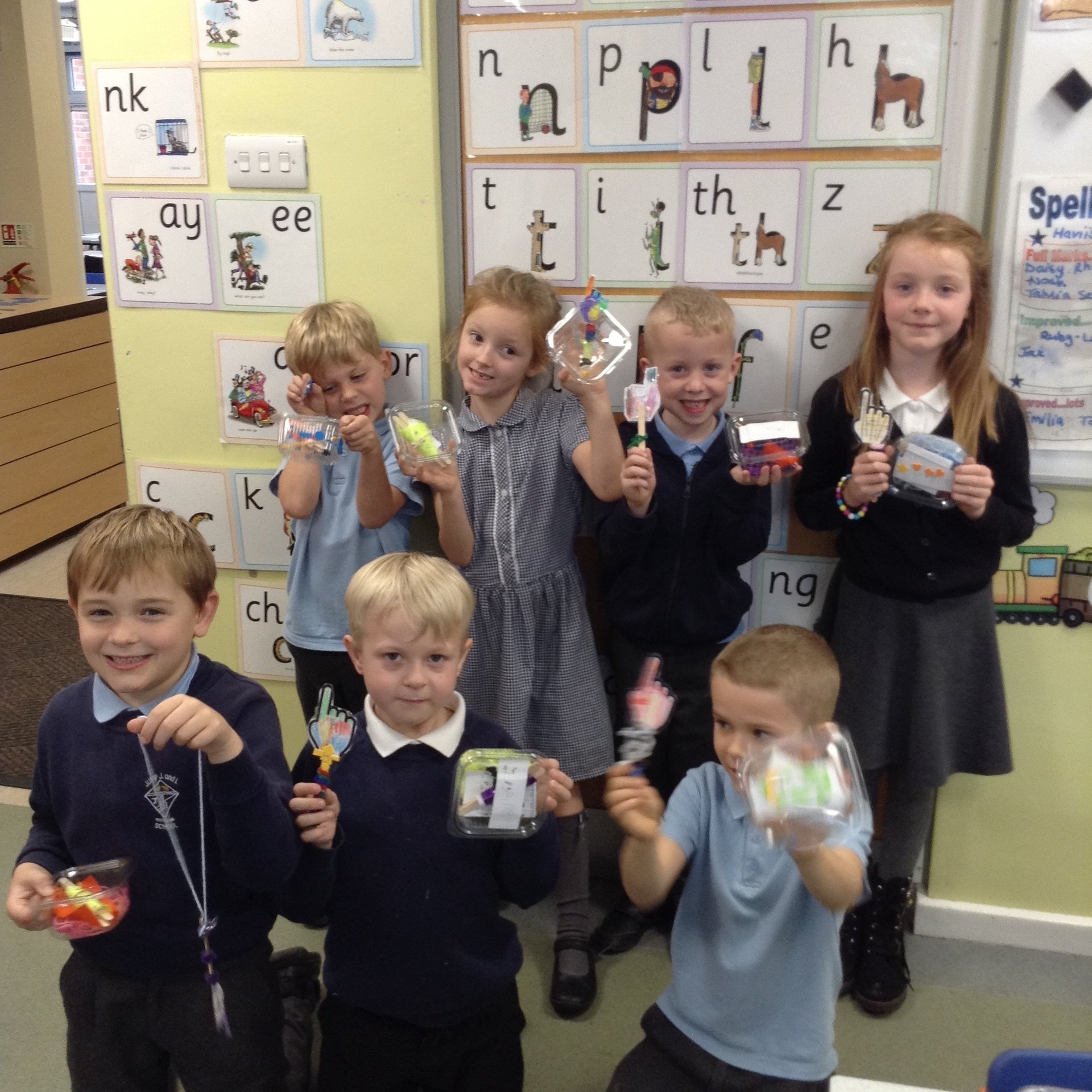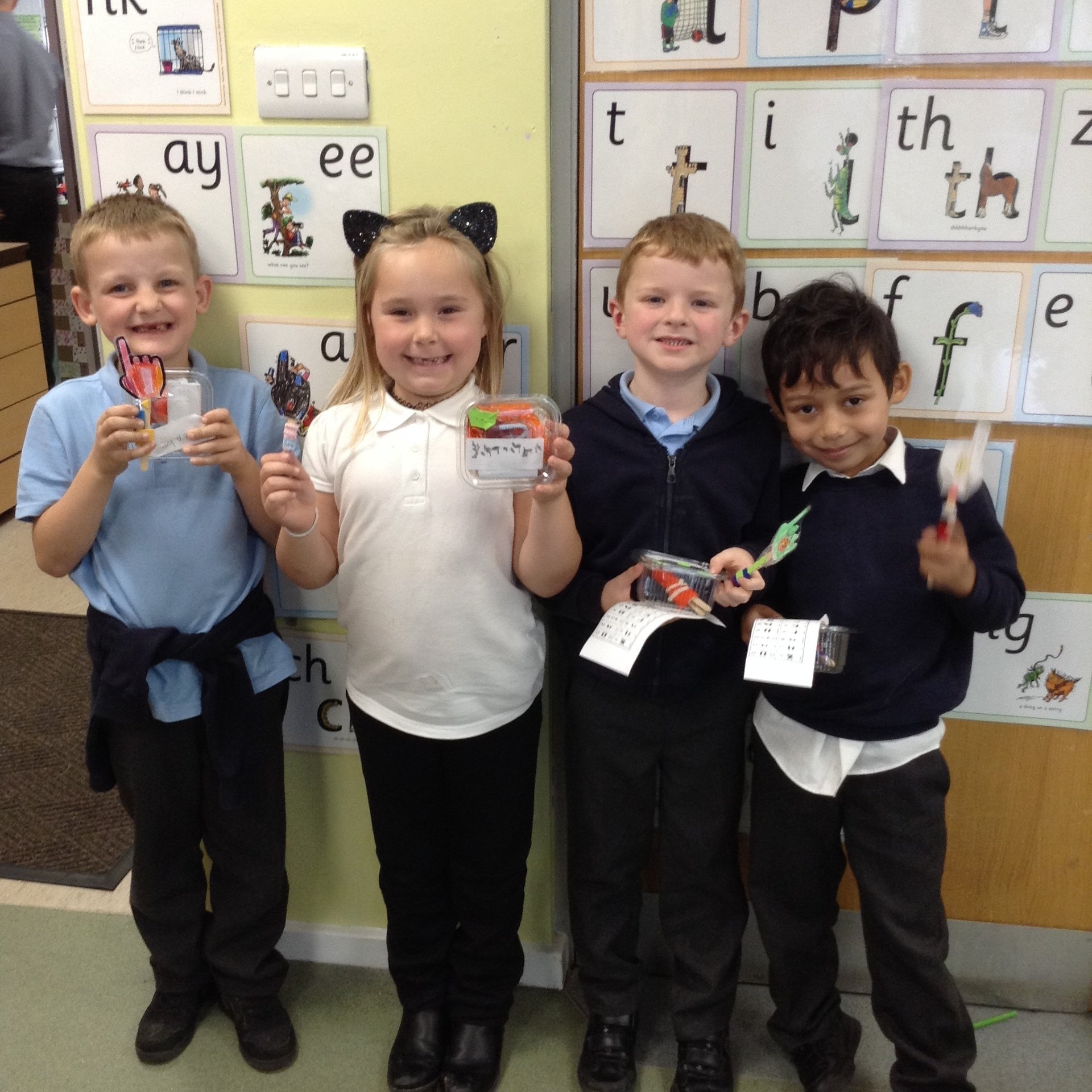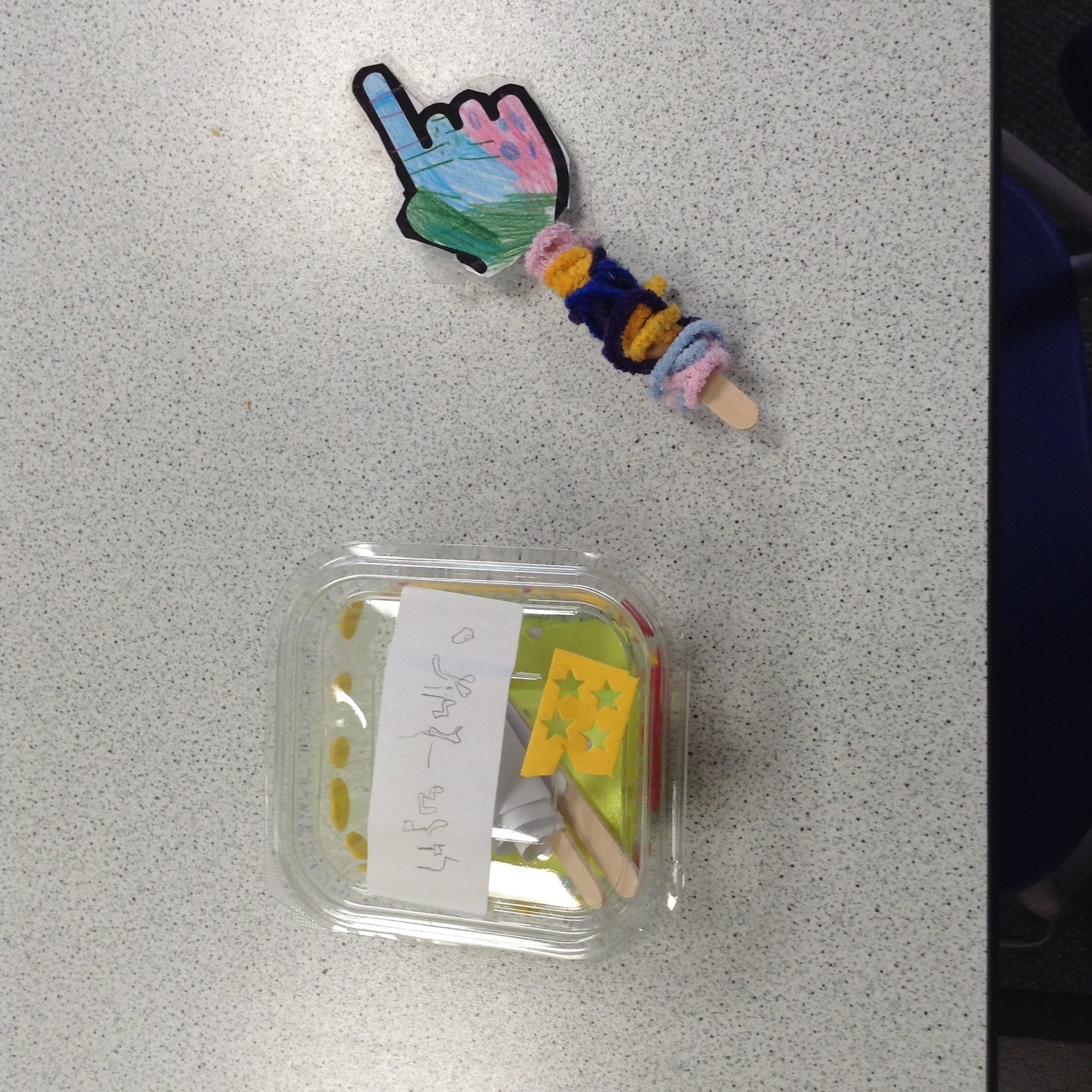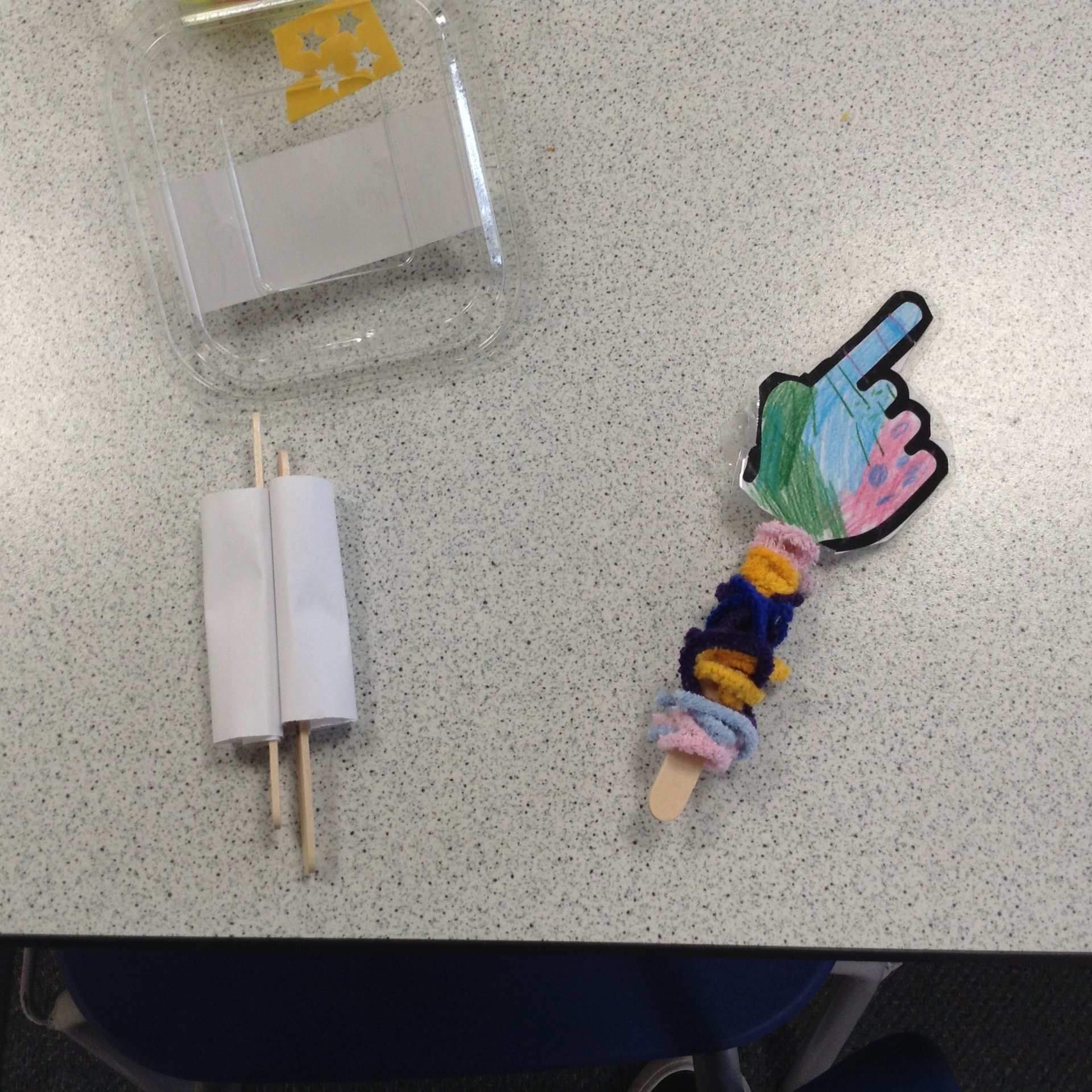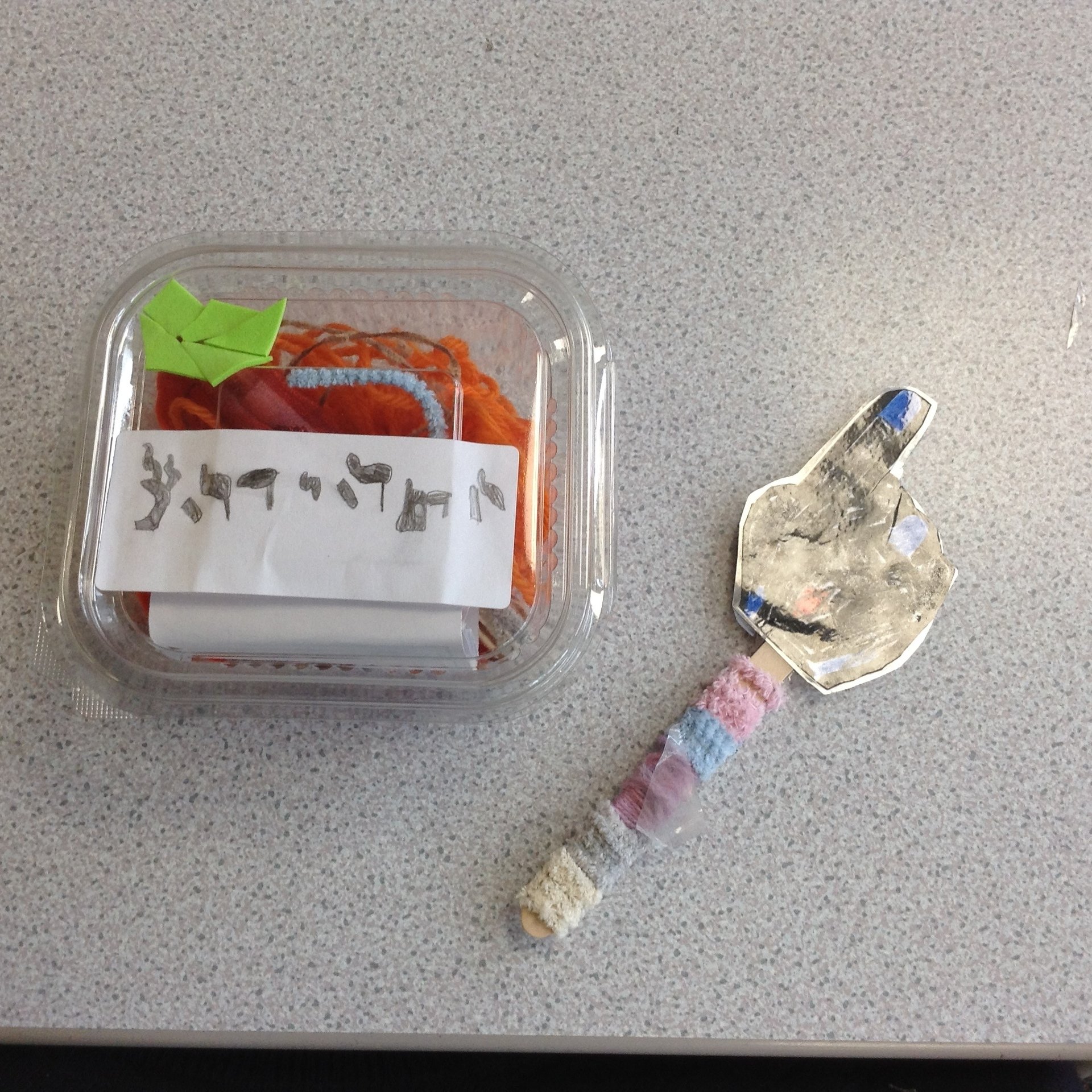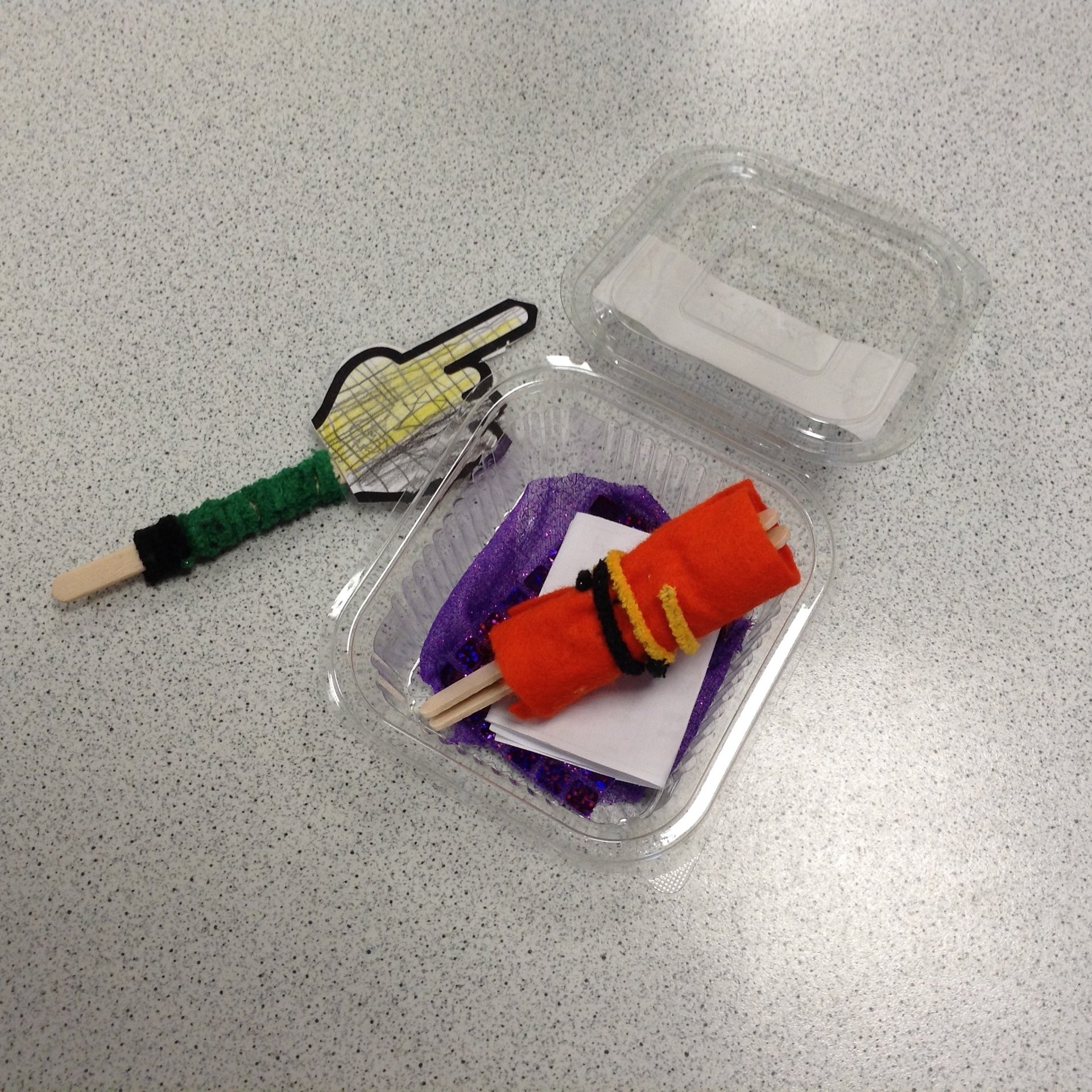 Year 2 then continued their hard work making their own Tudor houses. They are wonderful!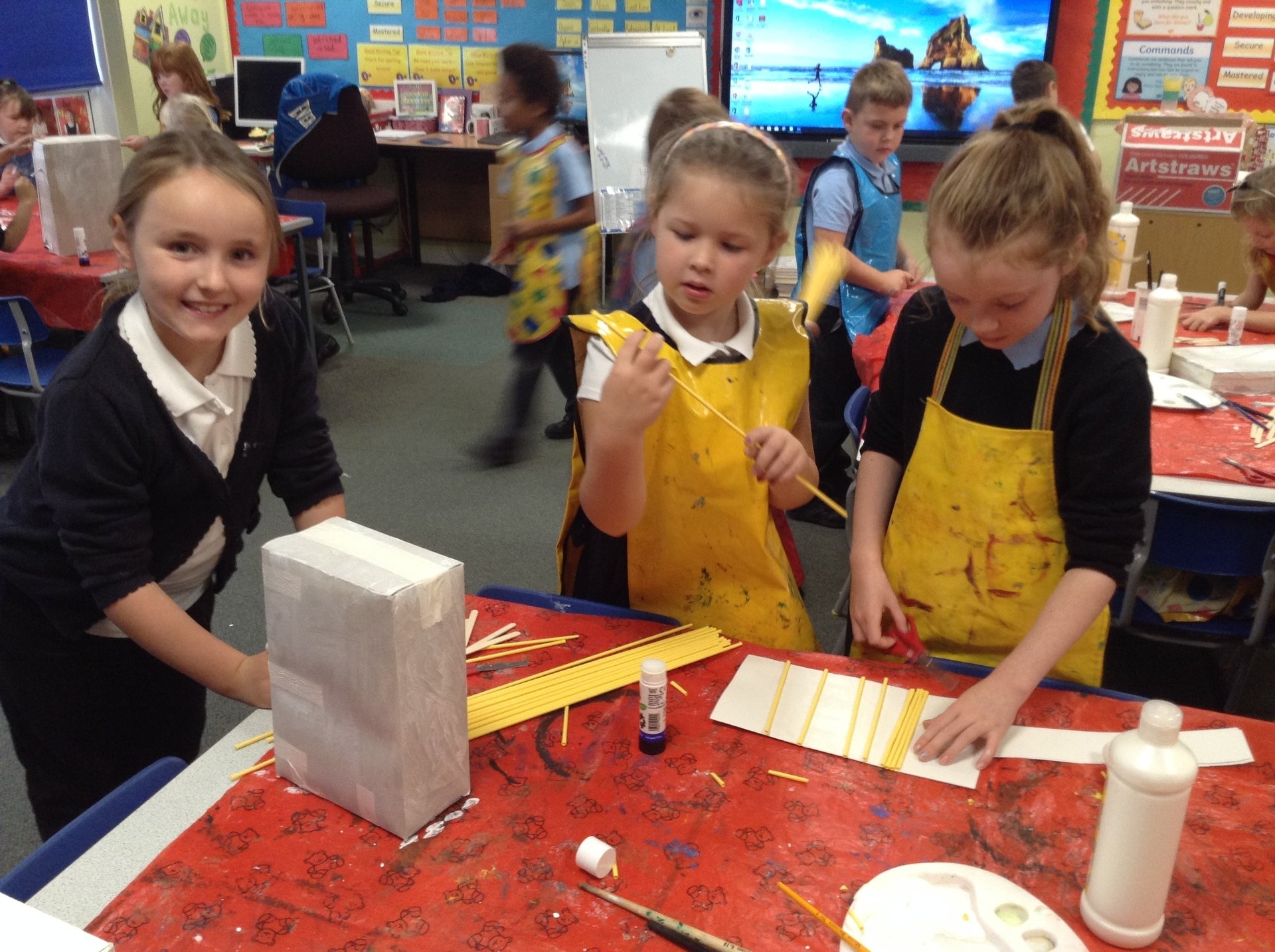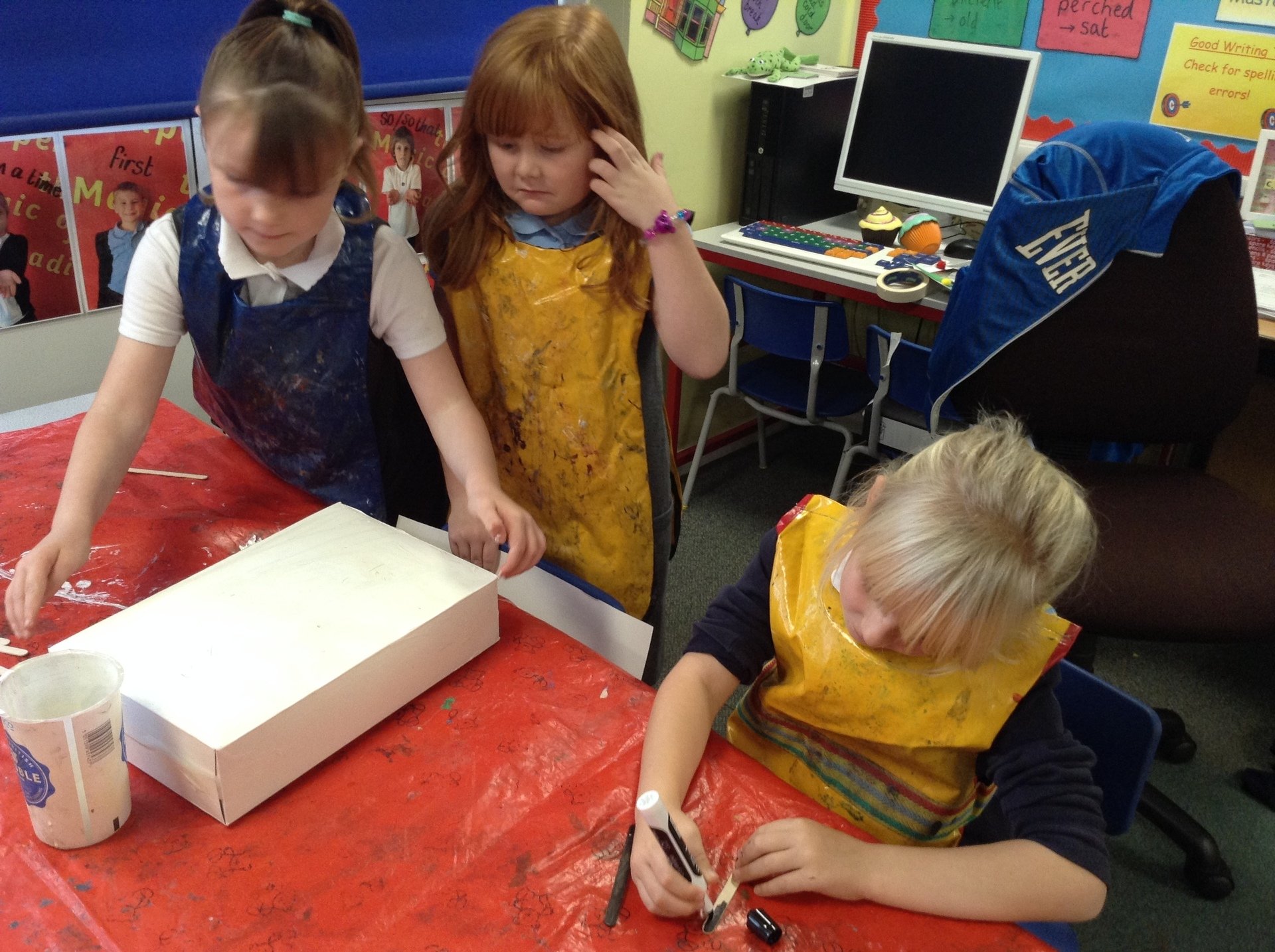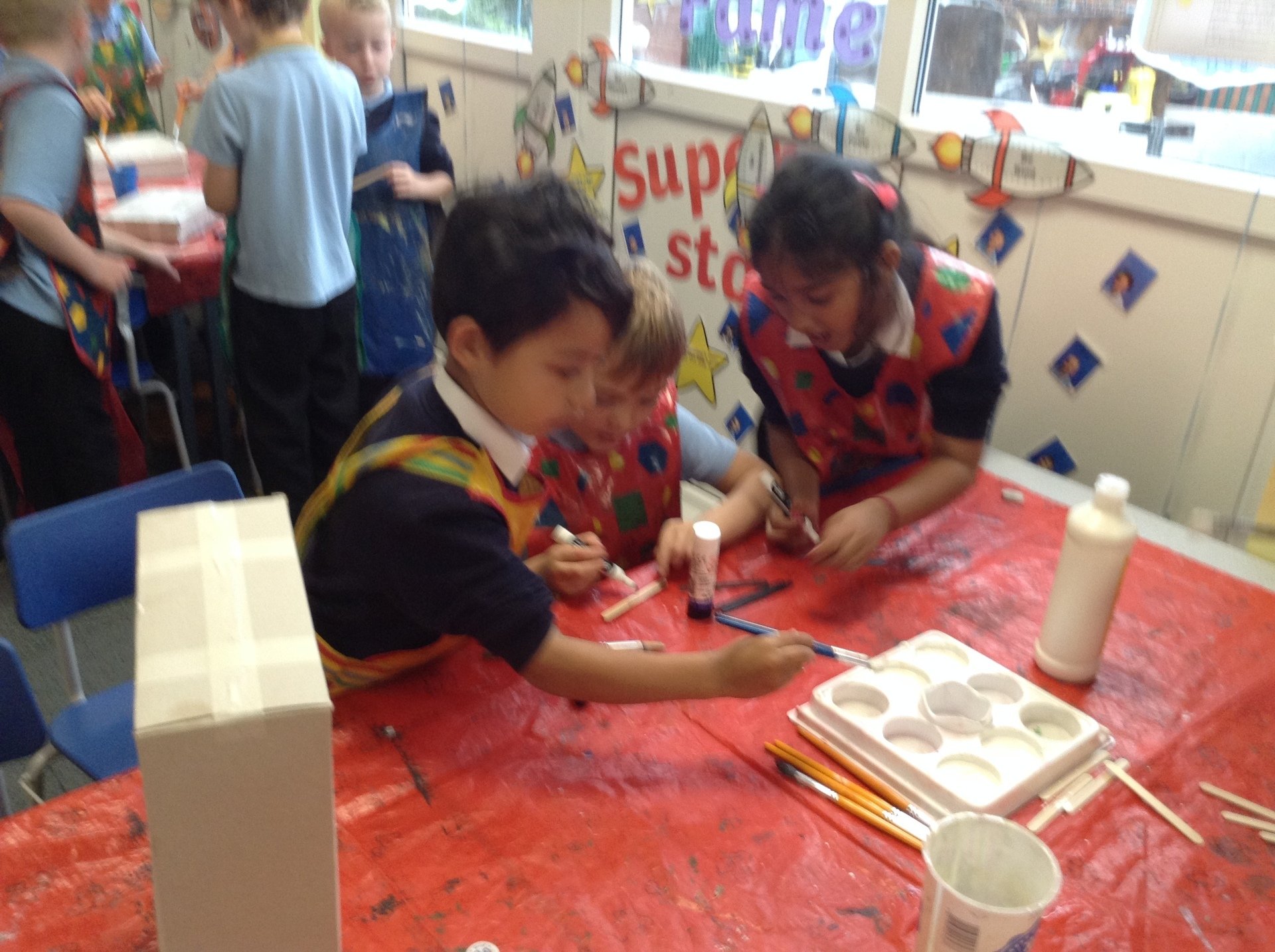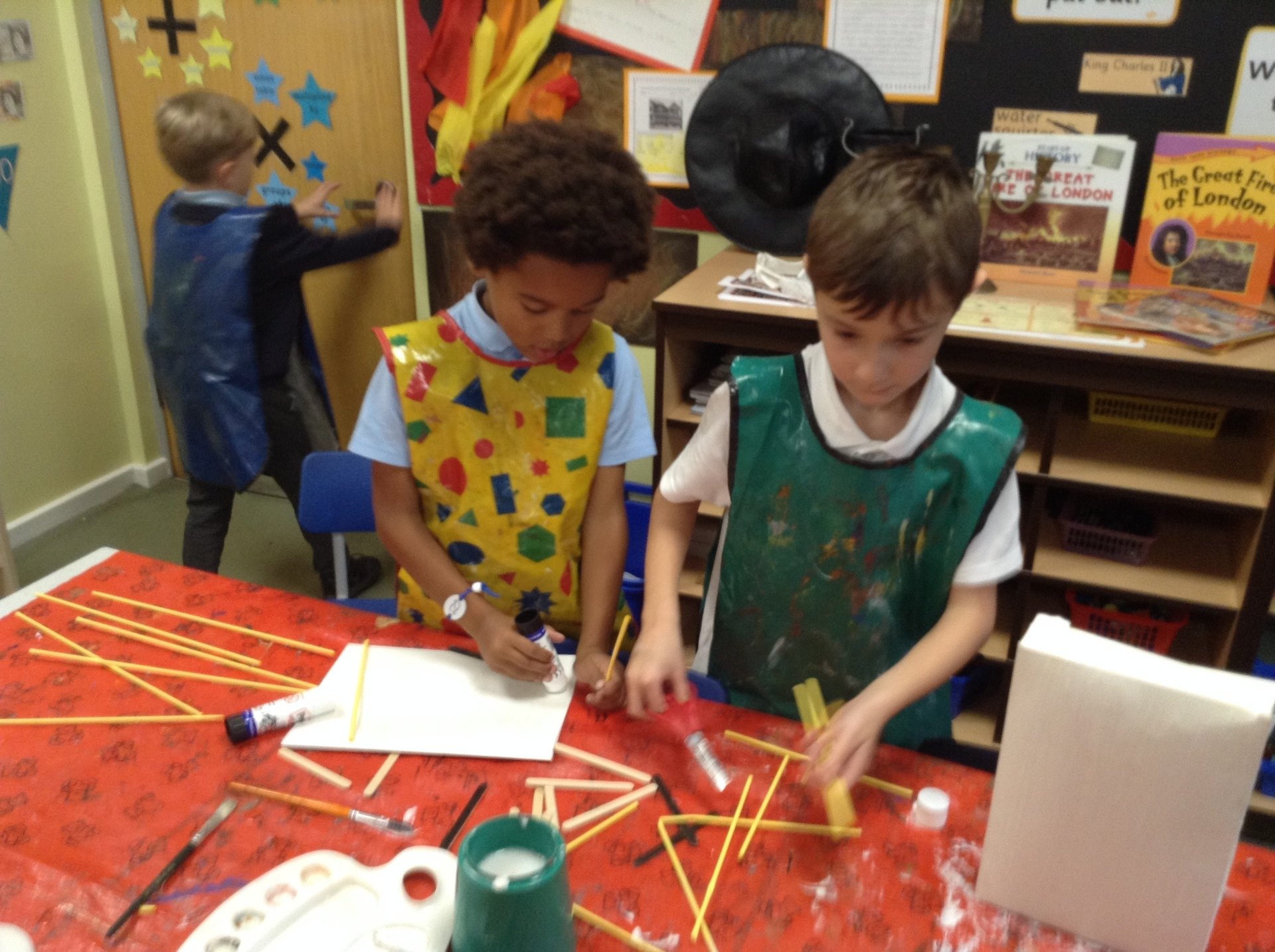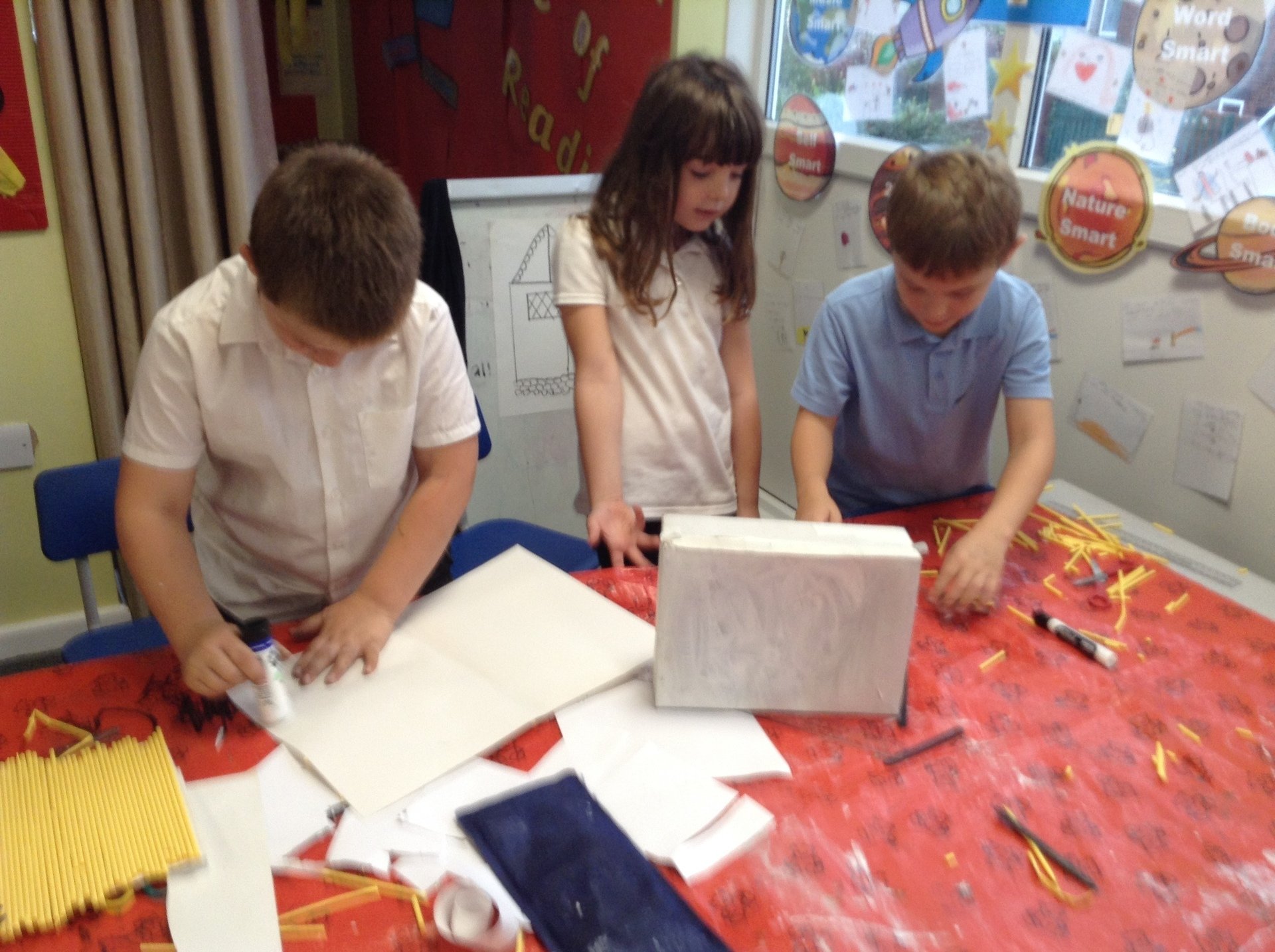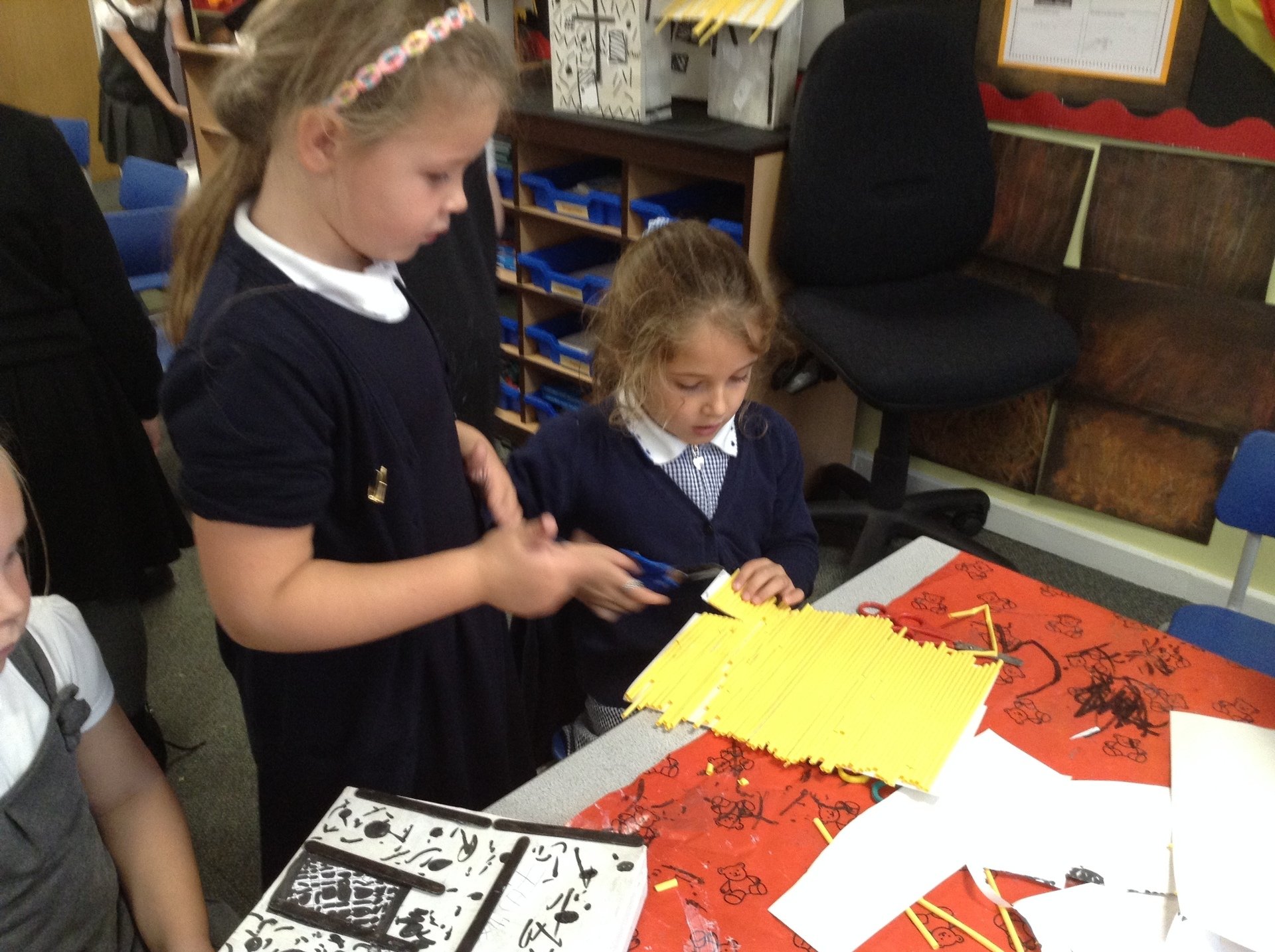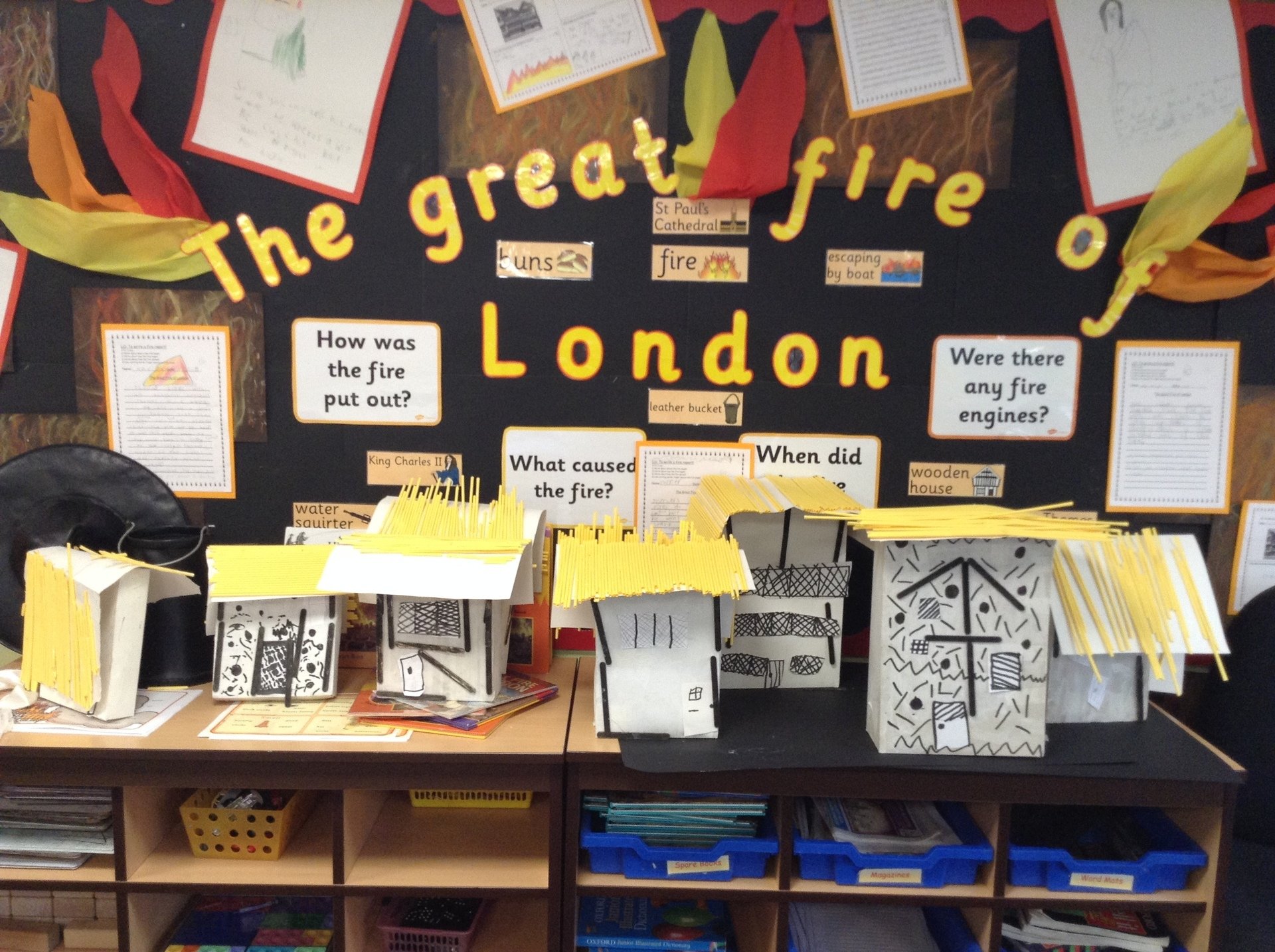 Year 3 have been busy with their homework projects linked to The Romans. They have produced some great work so far - keep it going Year 3.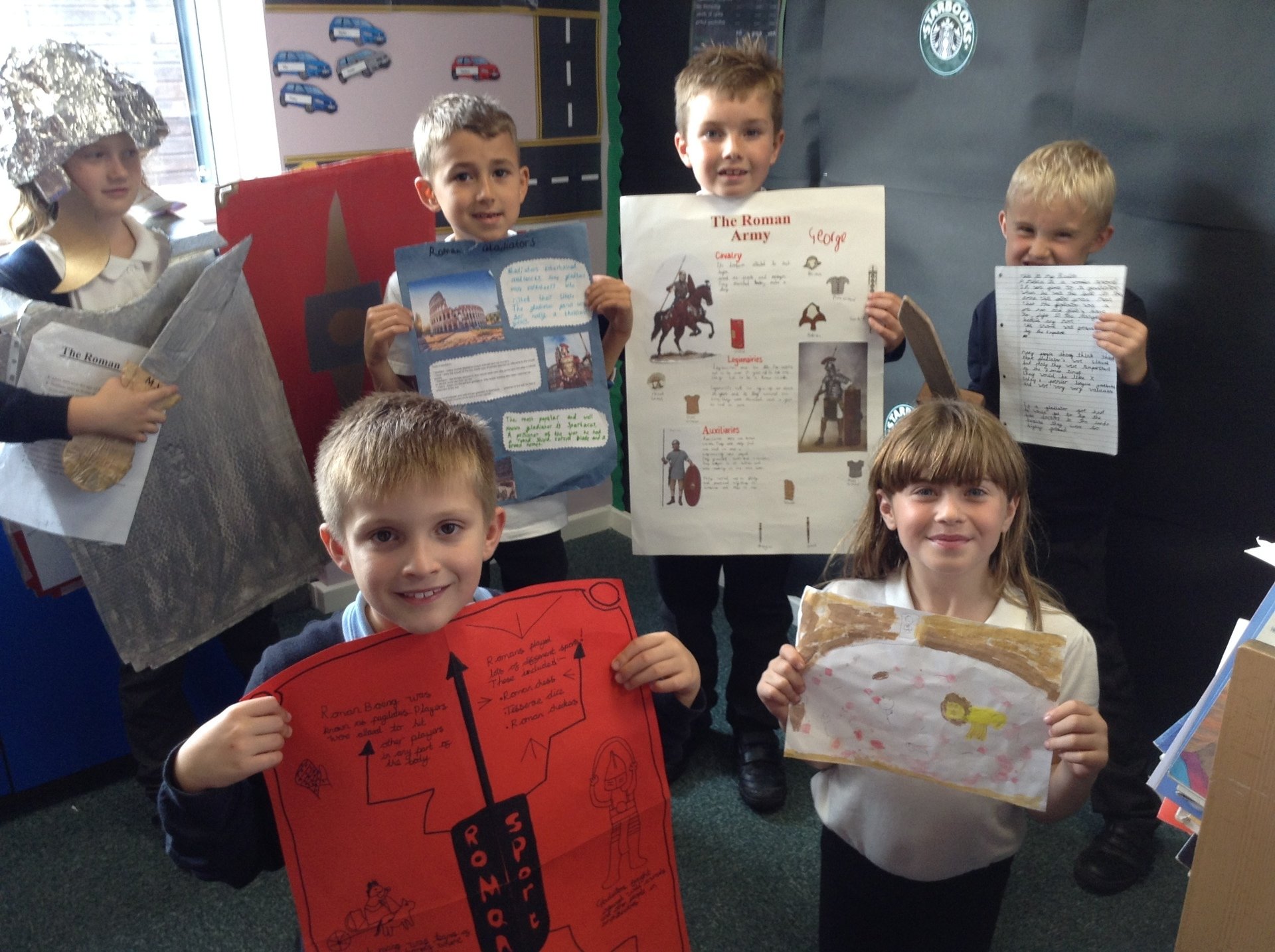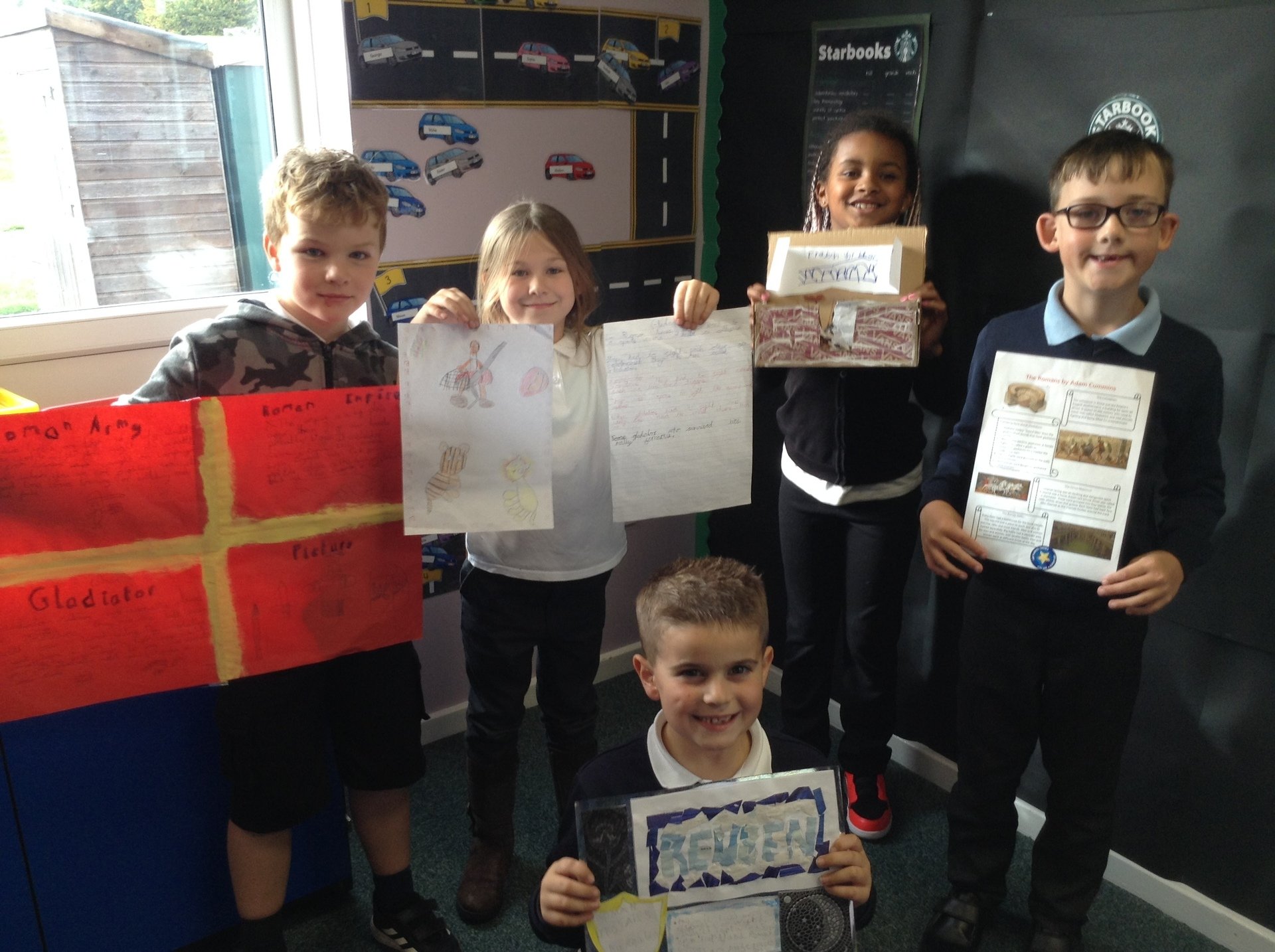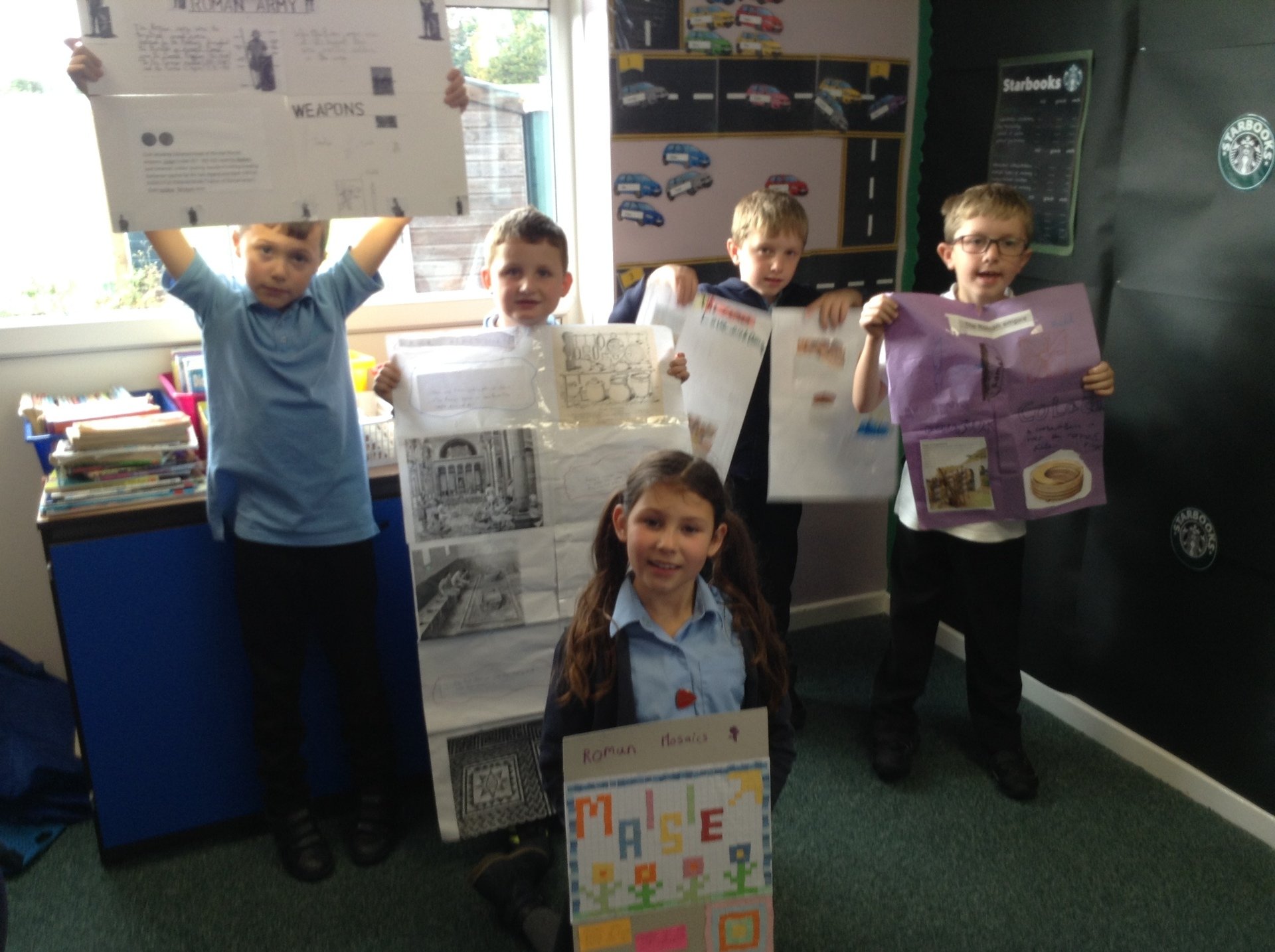 Year 6 have also been busy with their homework projects linked to their topic of the Anglo Saxons Vs The Vikings. Even King Alfred the Great popped in!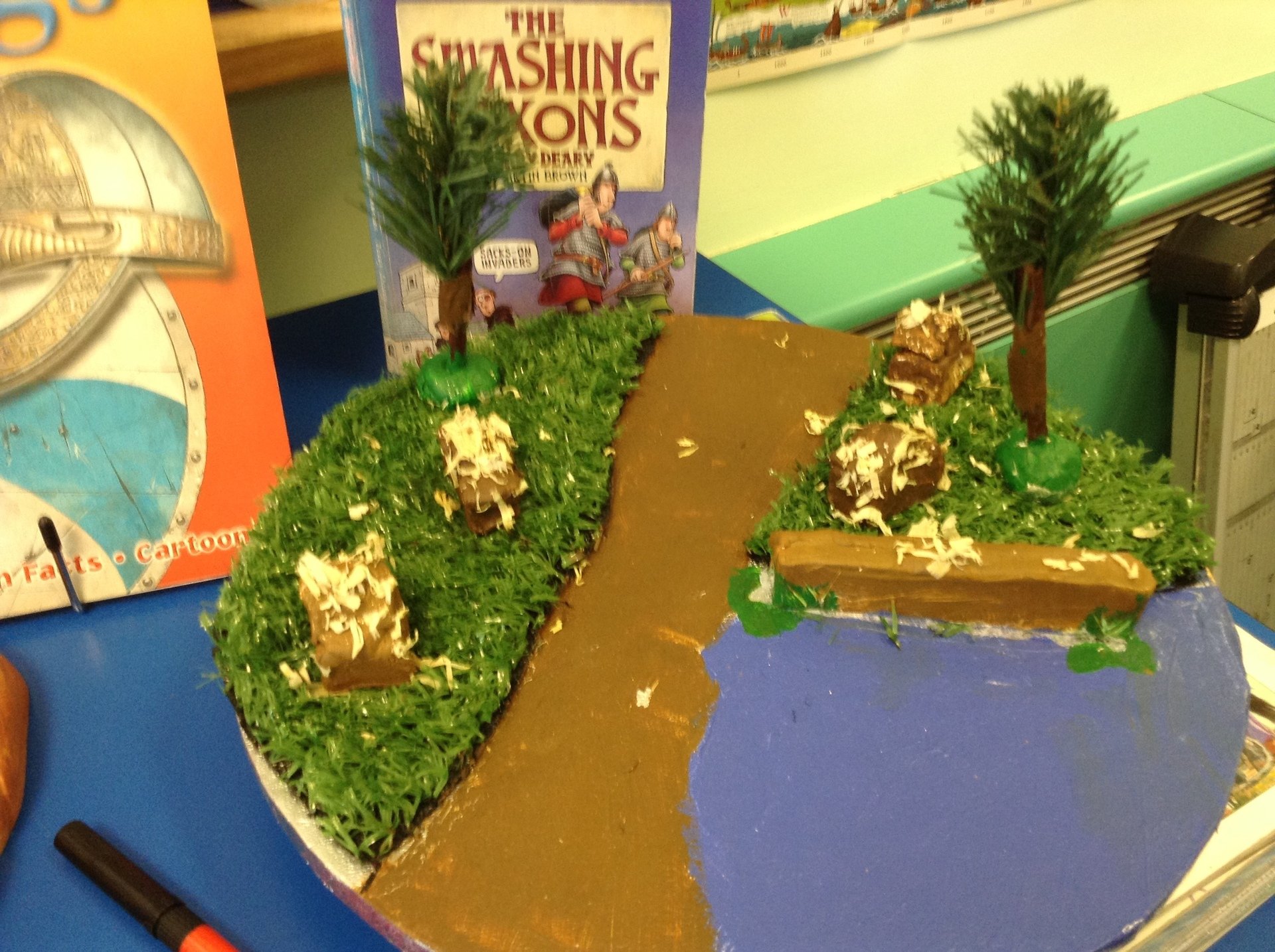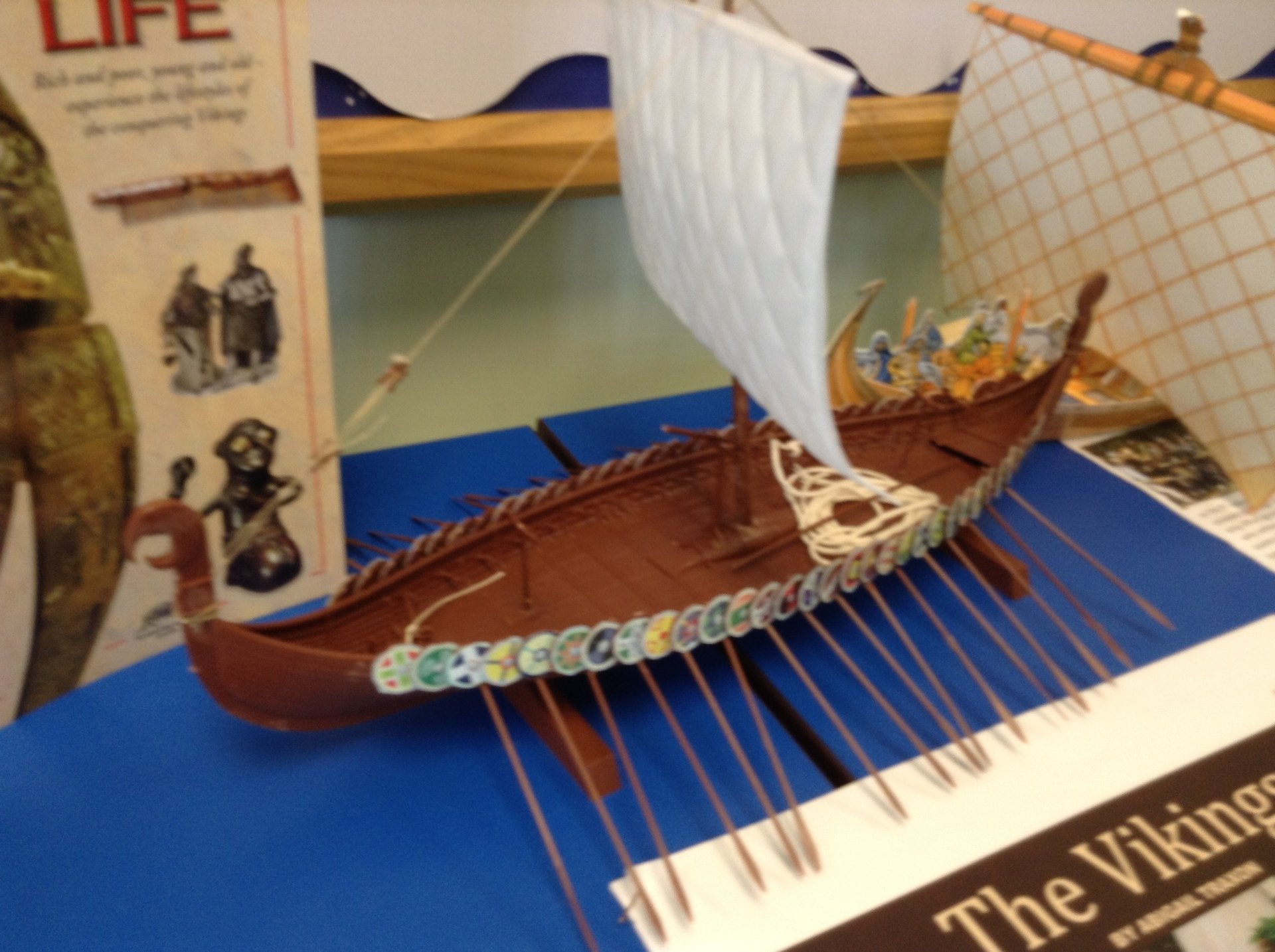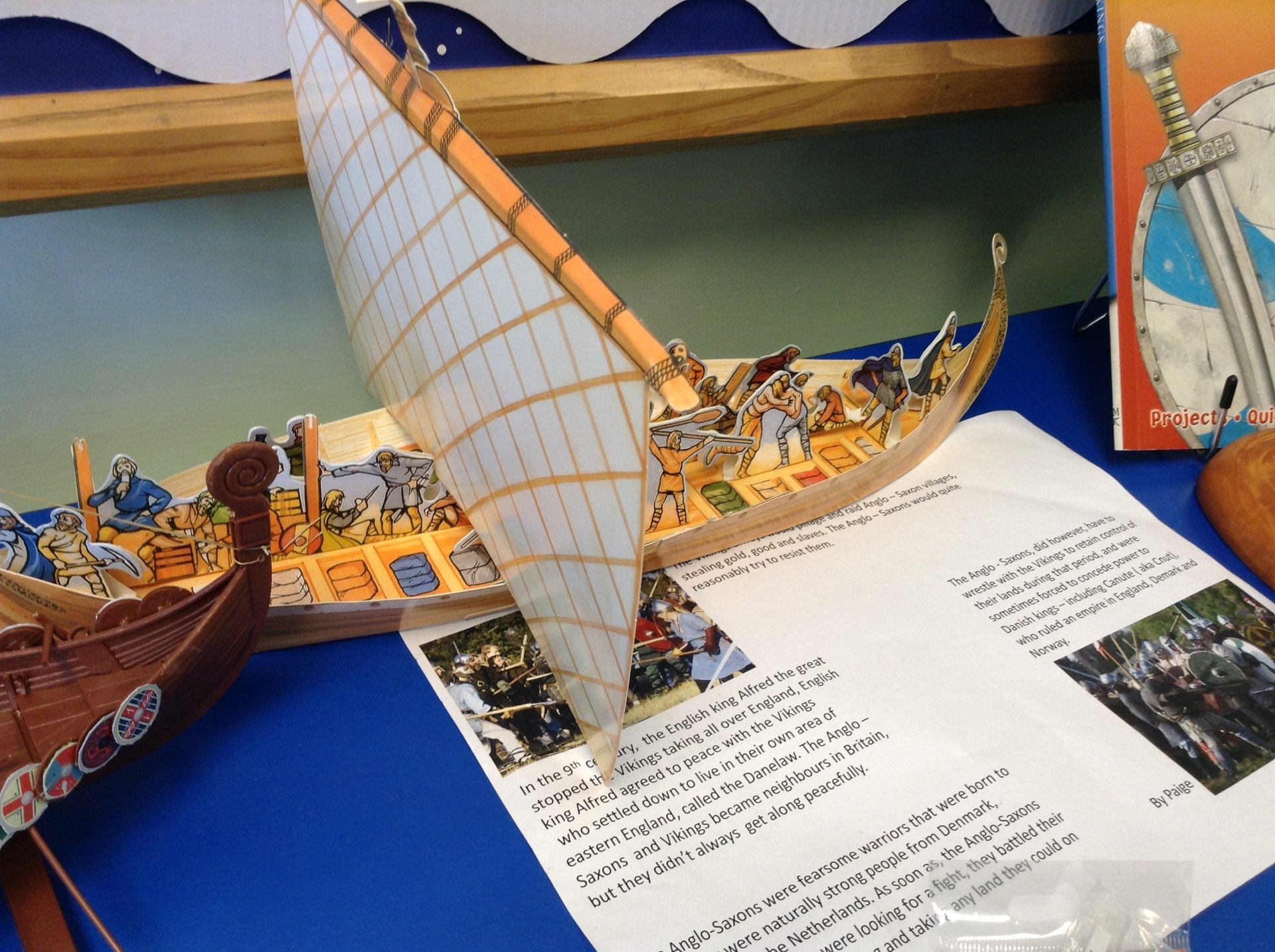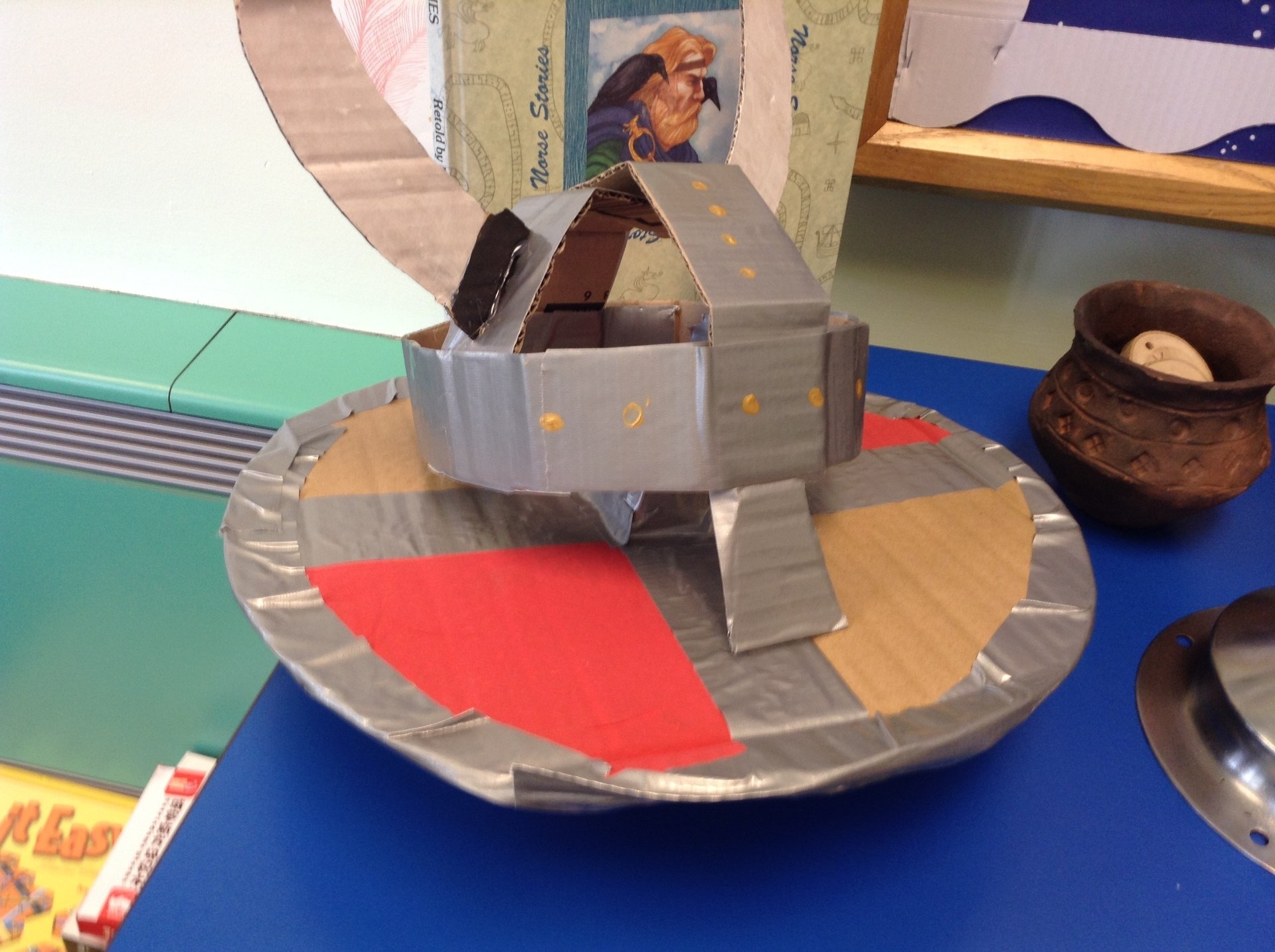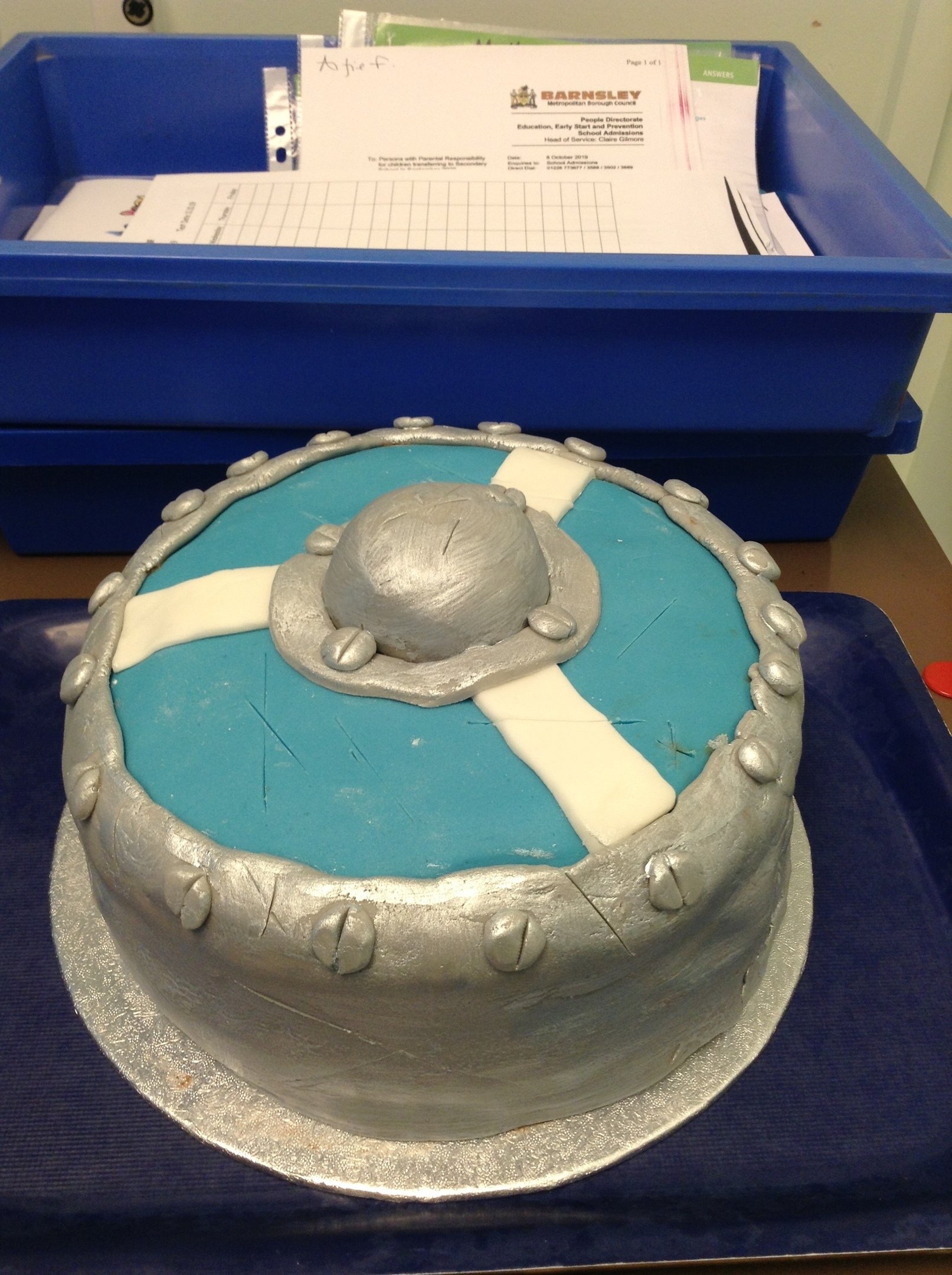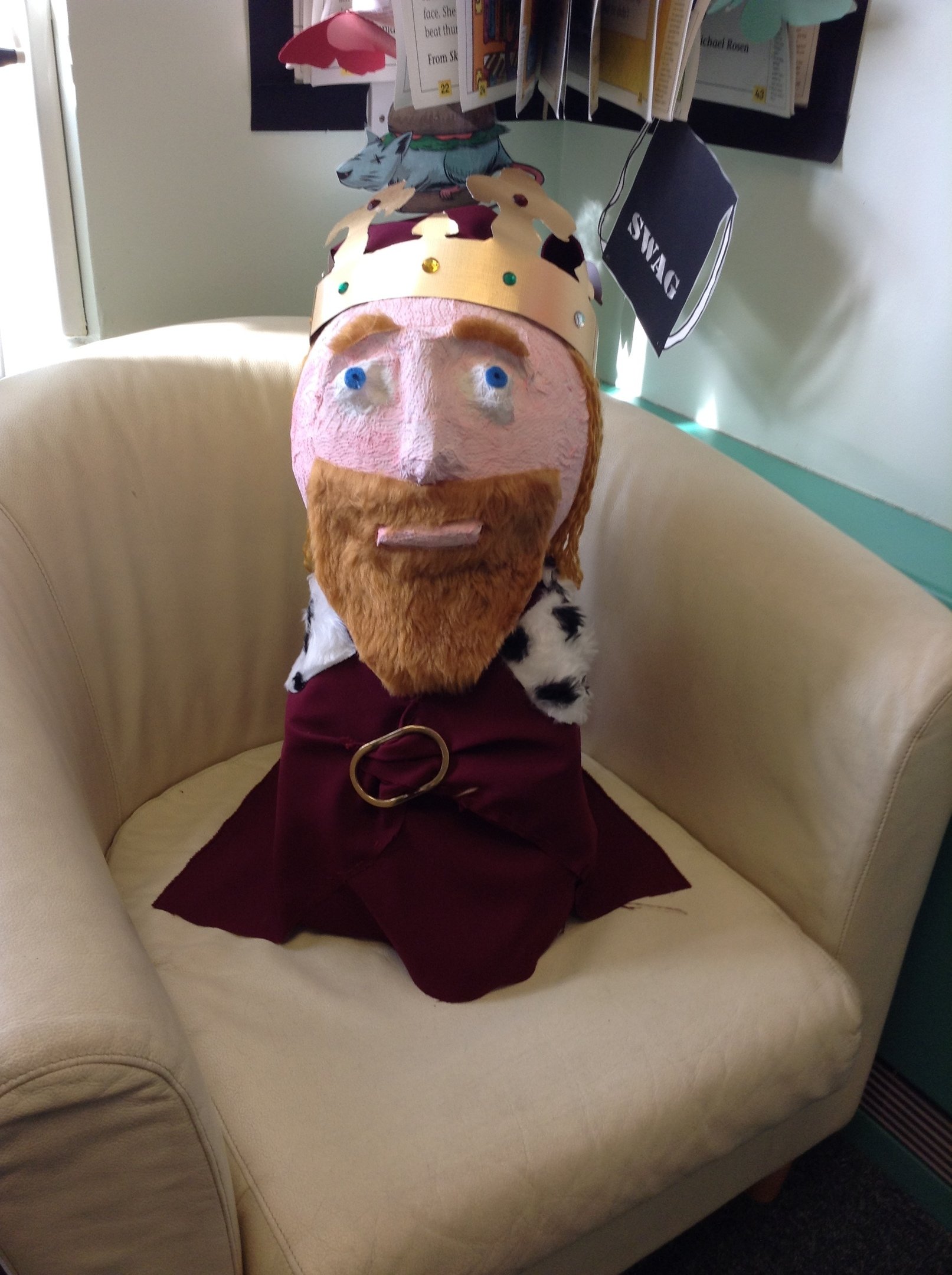 Year 6 enjoyed their science visit to Kirk Balk this week where they looked into evolution and they watched a dissection of a heart.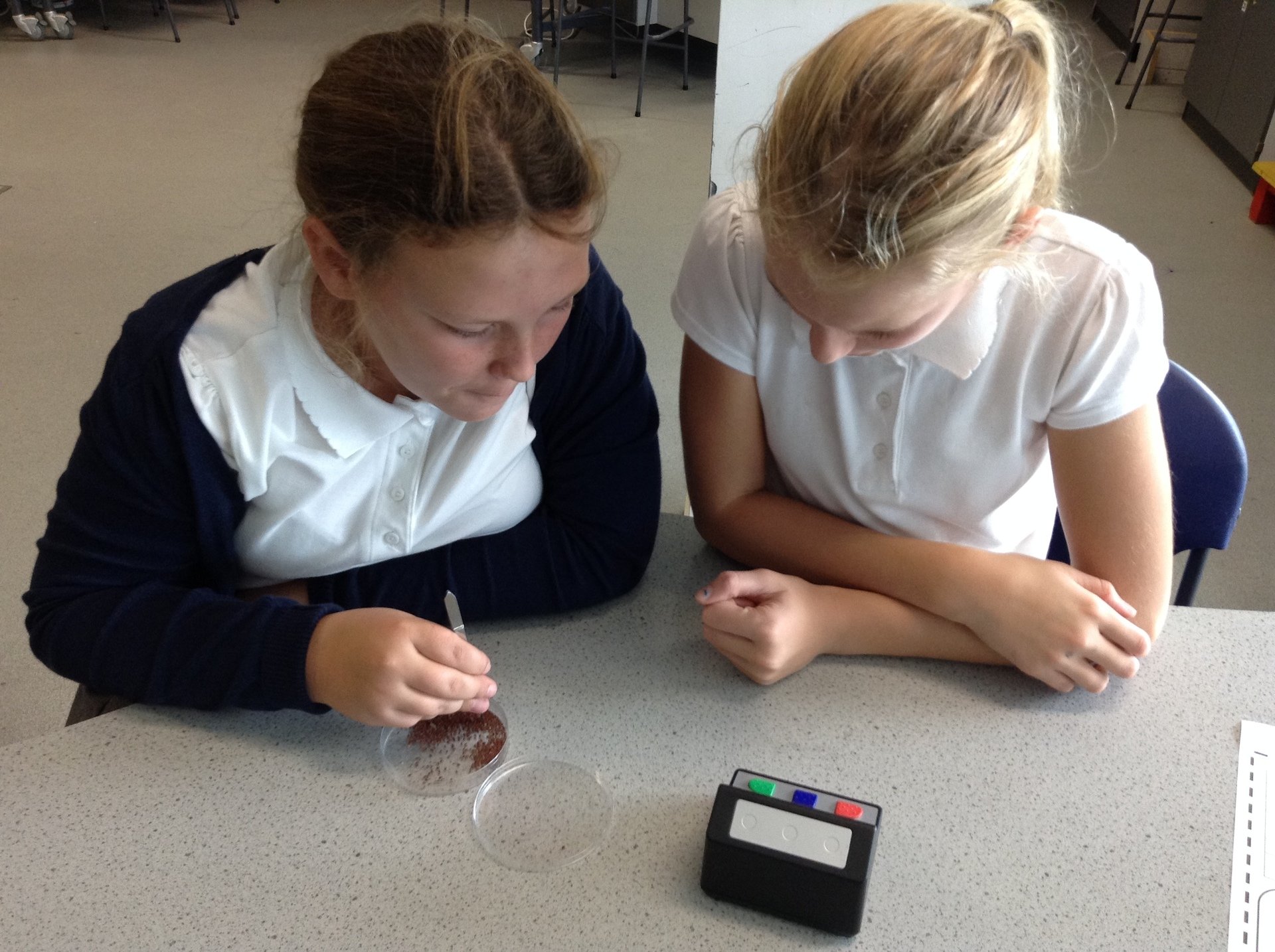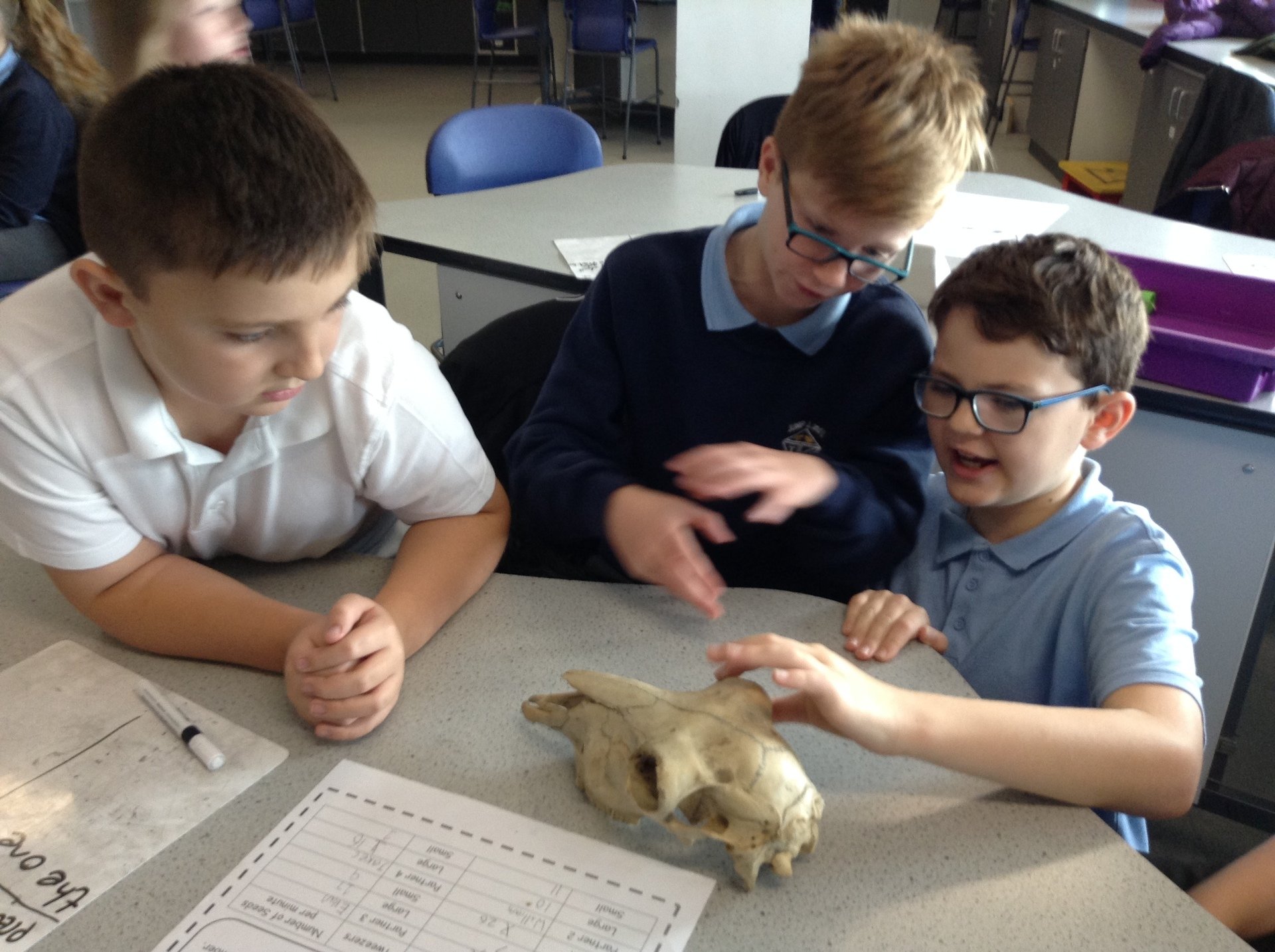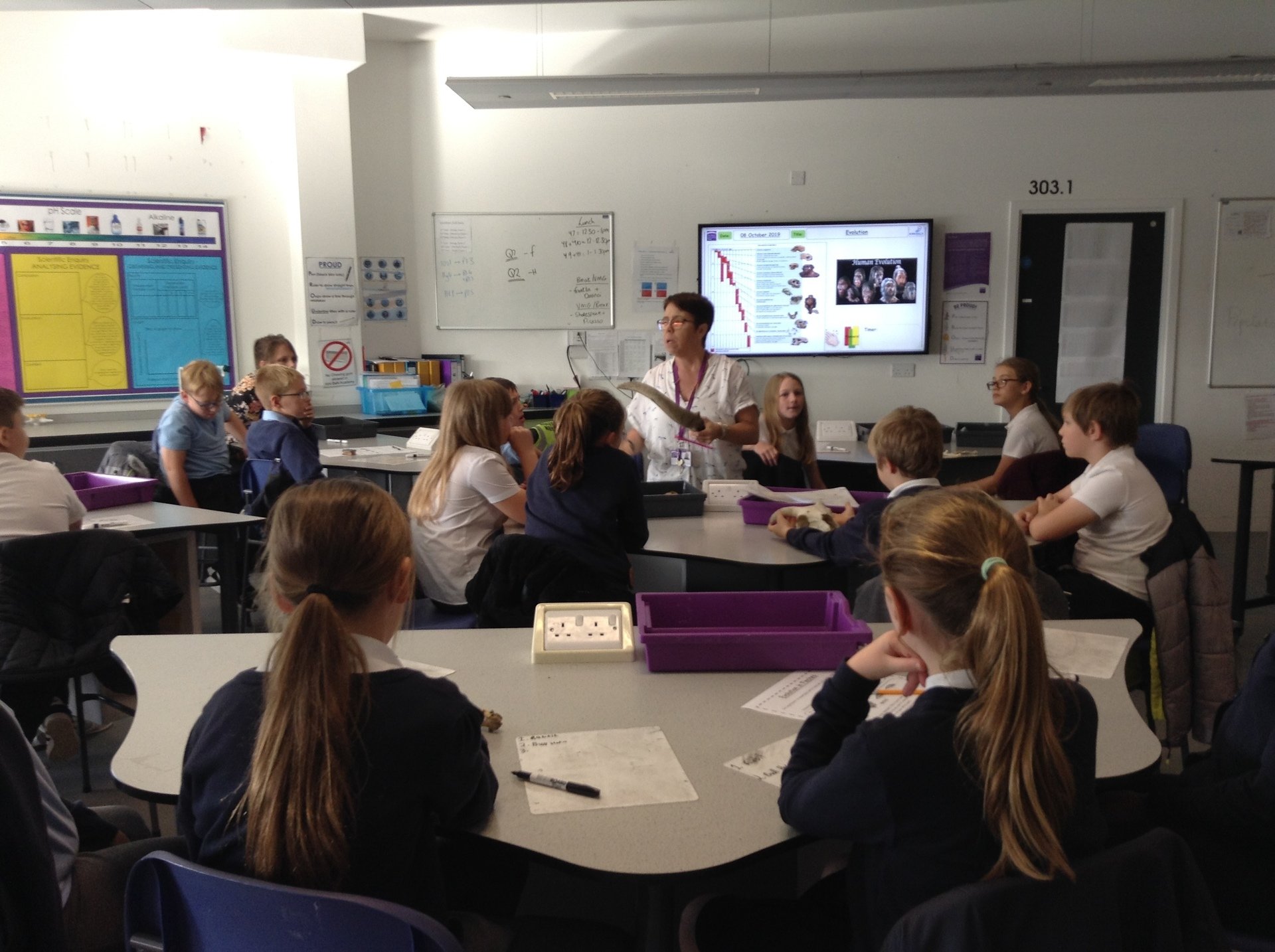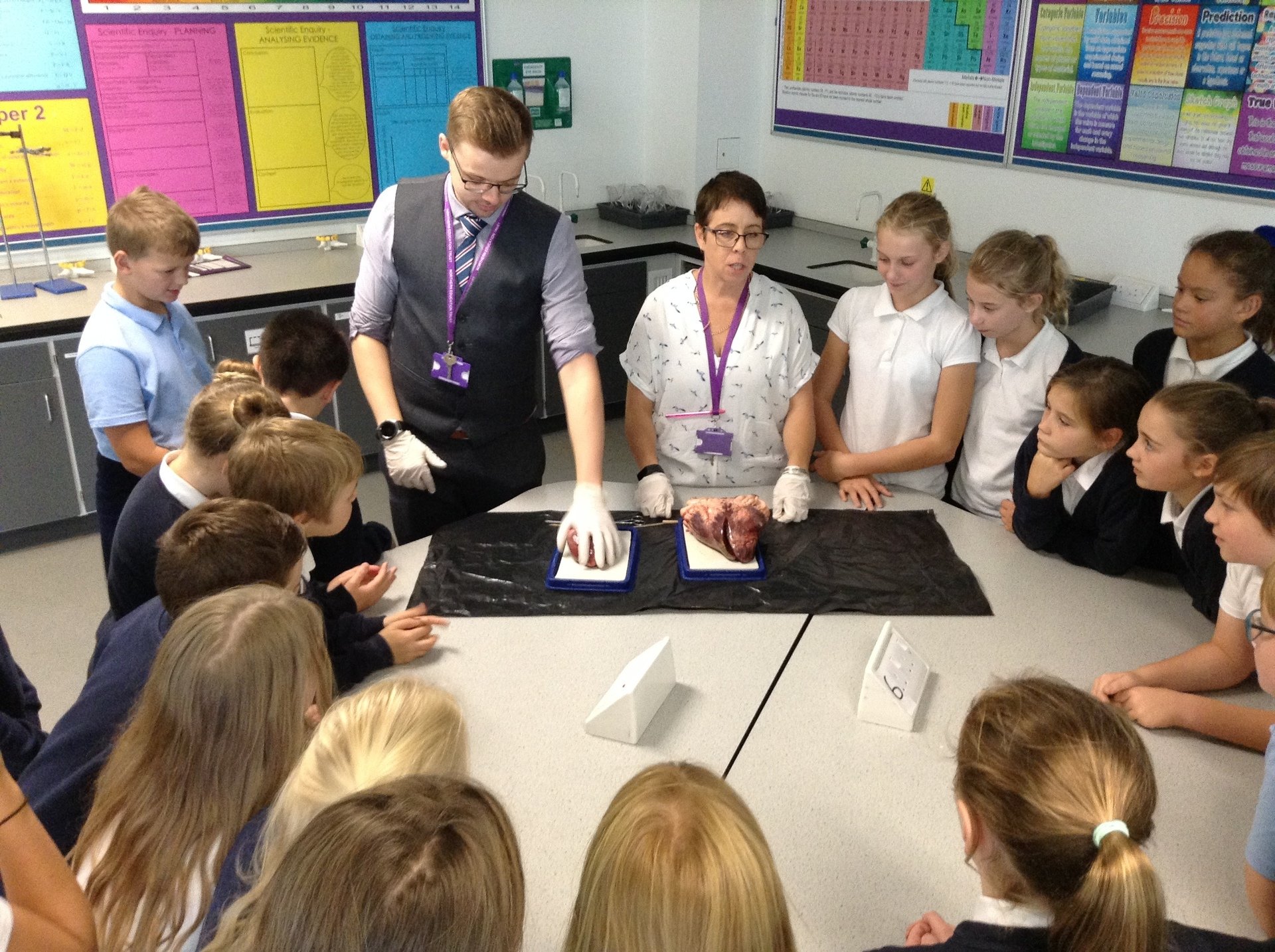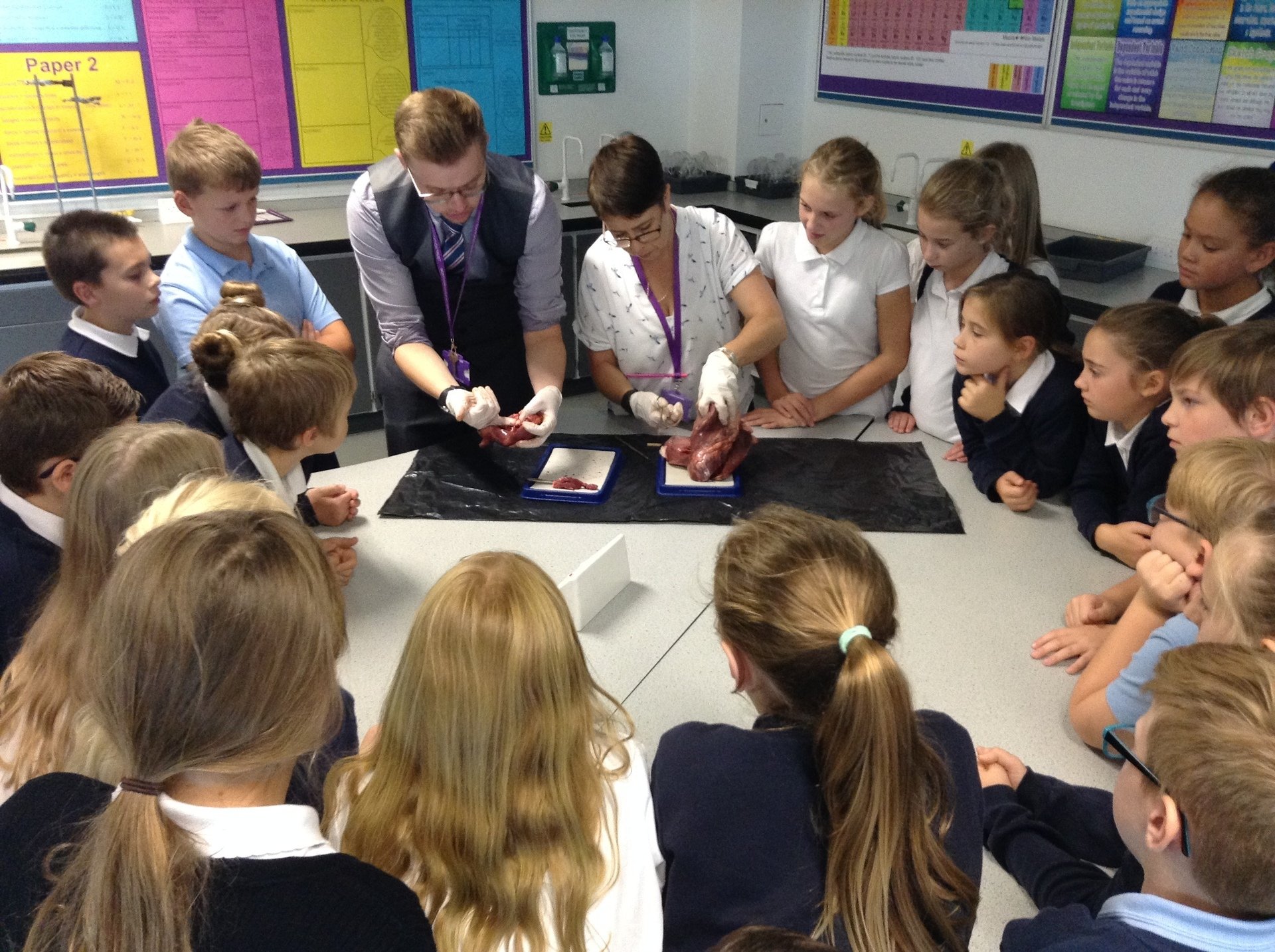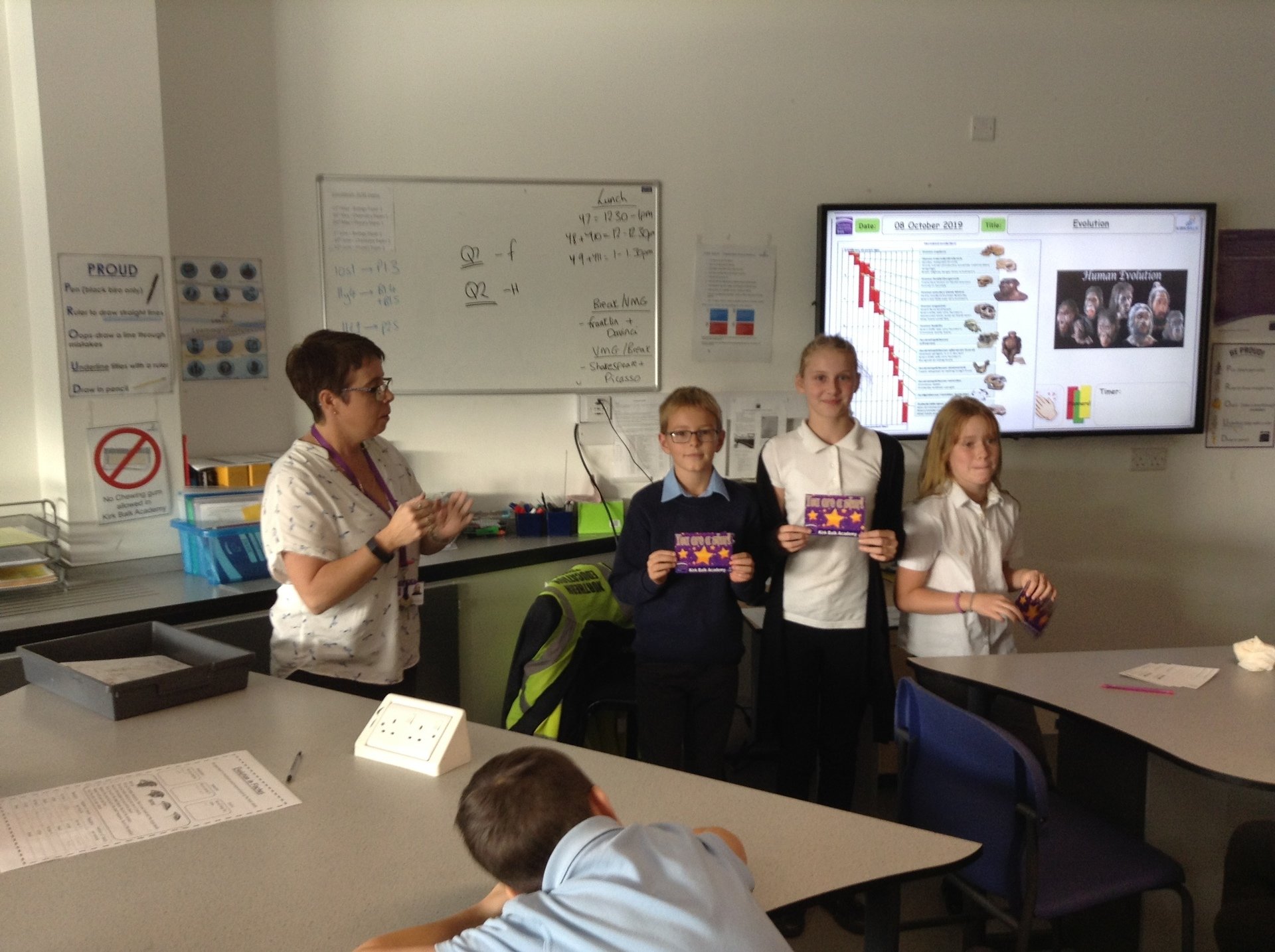 Unfortunately, the rain stopped the planned High 5 Netball event going ahead this week.
Please see some information below which you may find useful.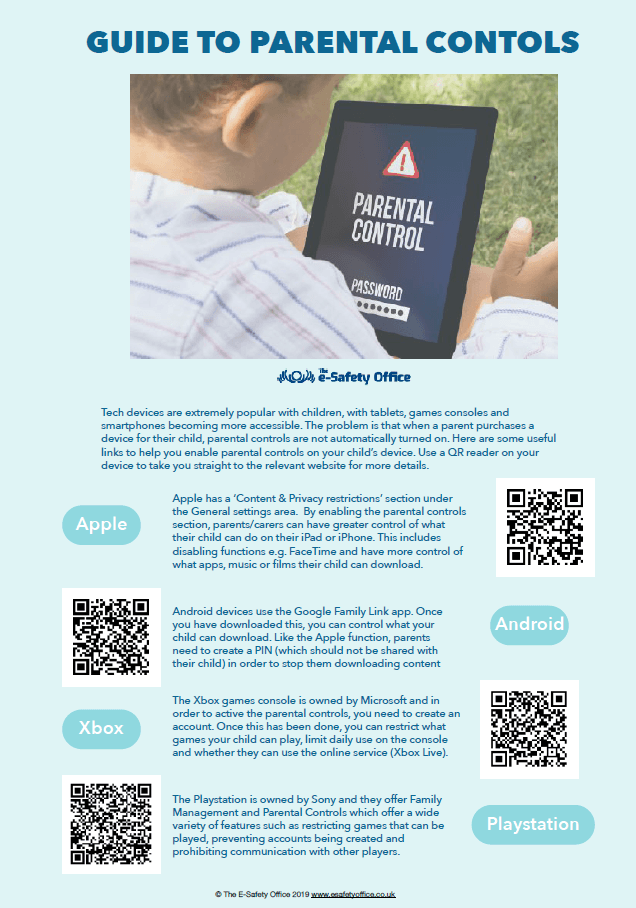 Things to look out for next week...
Children from Year 3 and Year 4 are representing the school at a hockey event at a local school.
The first of our two parents evenings is on Monday.
Year 5 have a visit to Kirk Balk for a science lesson.
Year 4 are on a trip to the Yorkshire Museum.
We have a special visitor in school on Monday - all will be revealed next week!
Week beginning 30th September 2019
Huge congratulations to Mr Parkes who thanks to his hard work, has once again secured us the Gold award for PE. This is for the competitions, staff development and playground activities that take place as well as many other events that go on in school. Well done everyone!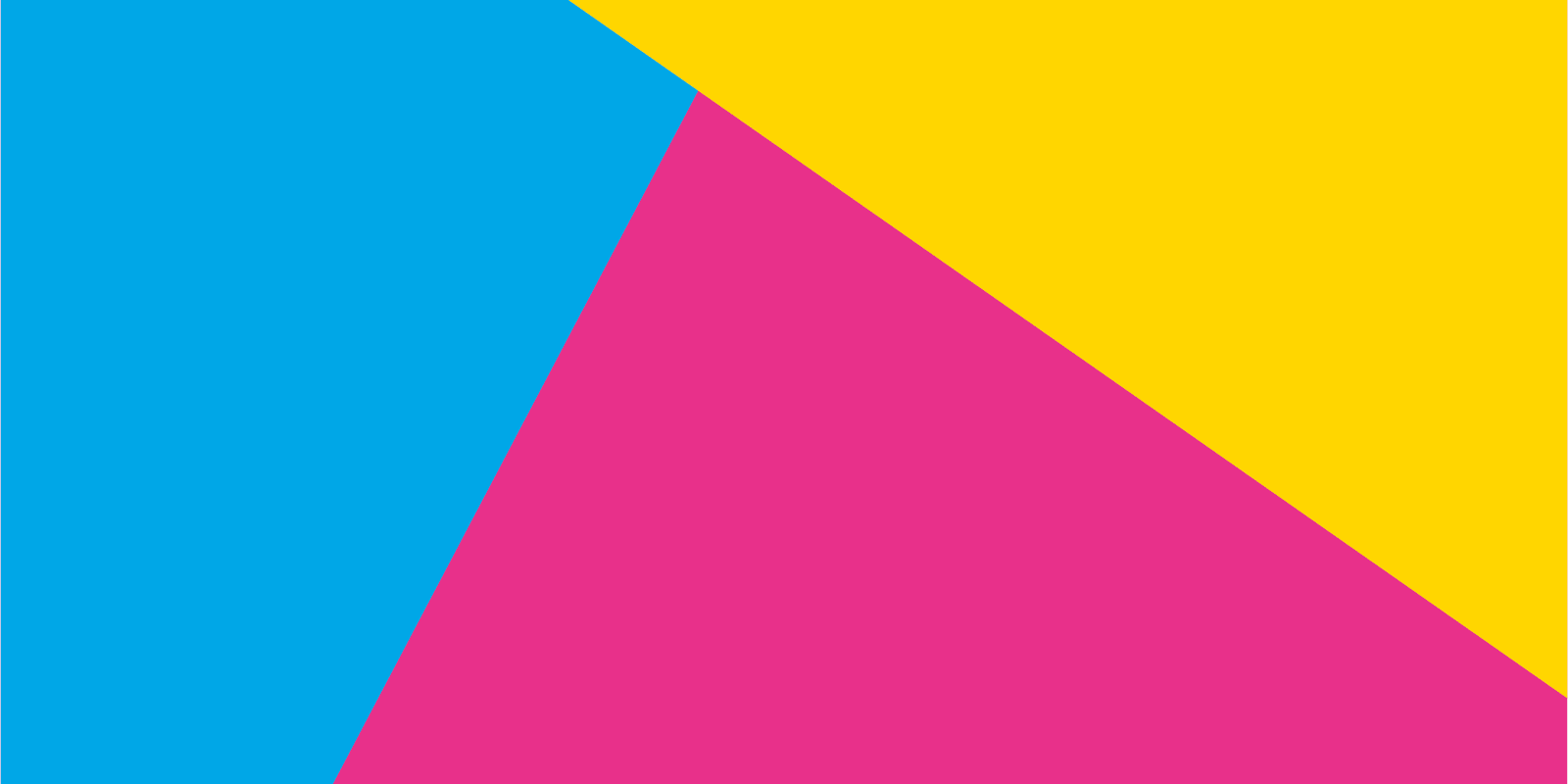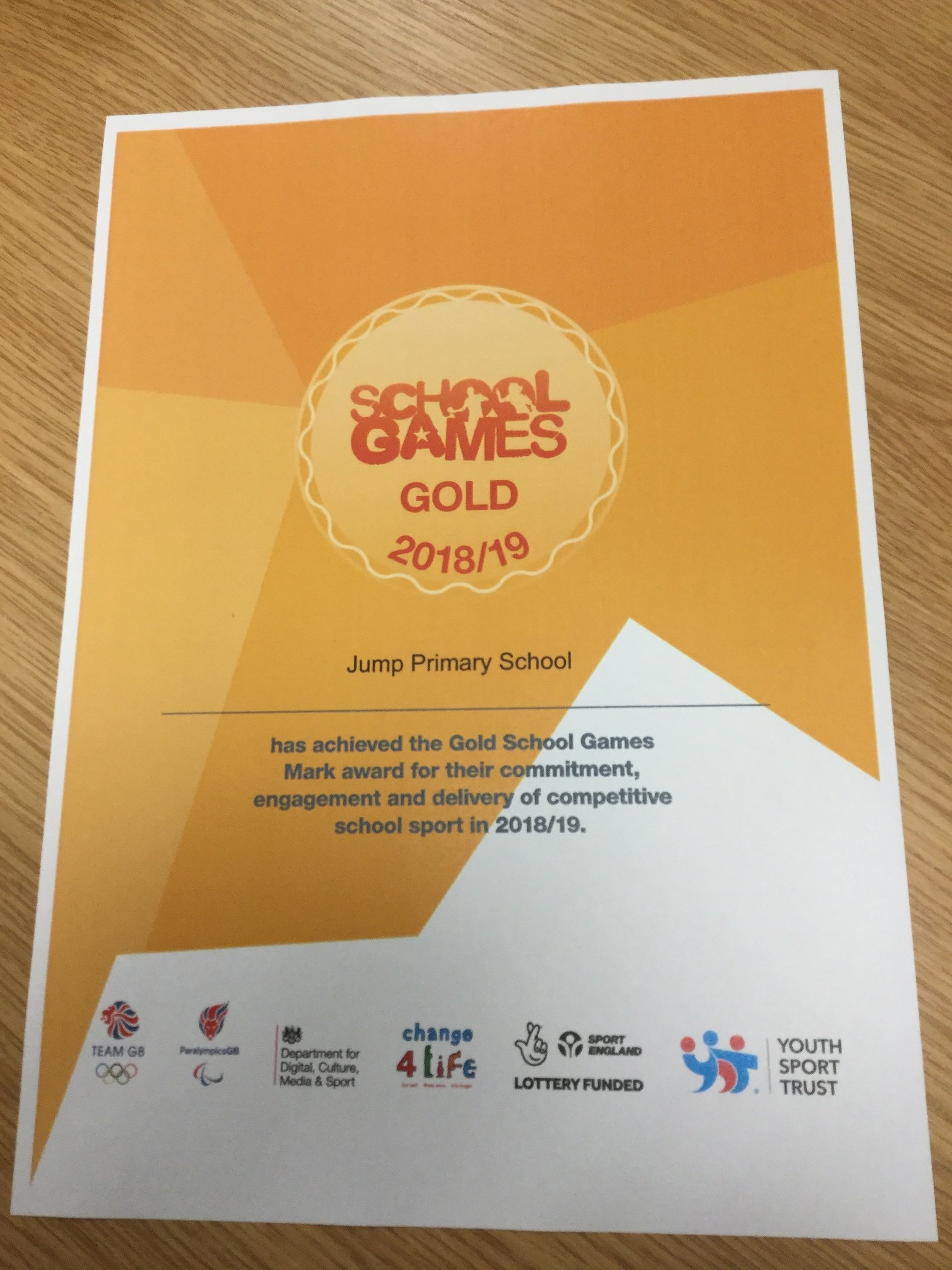 There was no sporting event this week due to the heavy rain that we had earlier in the week - the football pitches were waterlogged.
Congratulations to all the staff as we have been awarded the BeWell@Work award for small businesses for our commitment to staff well being.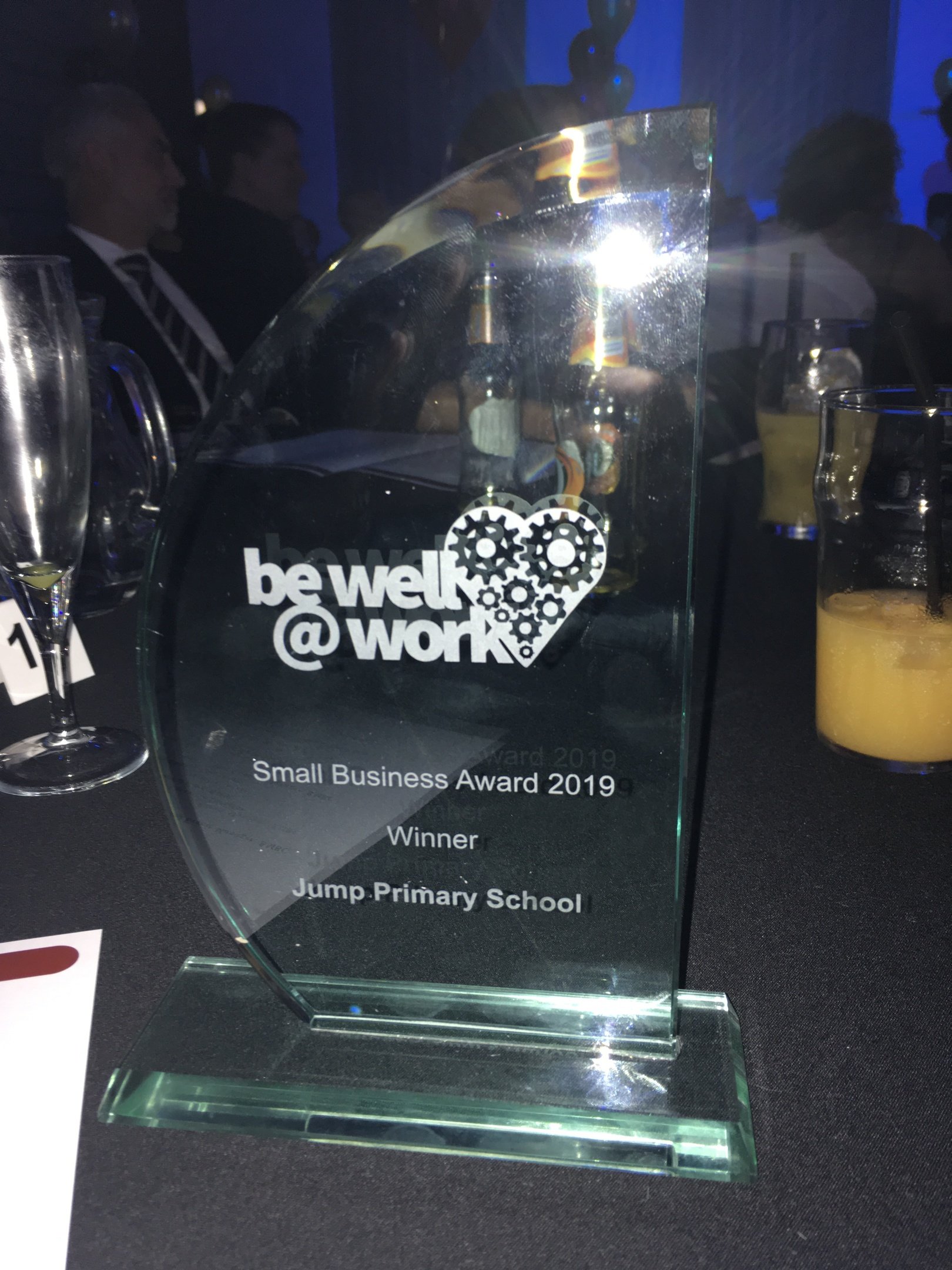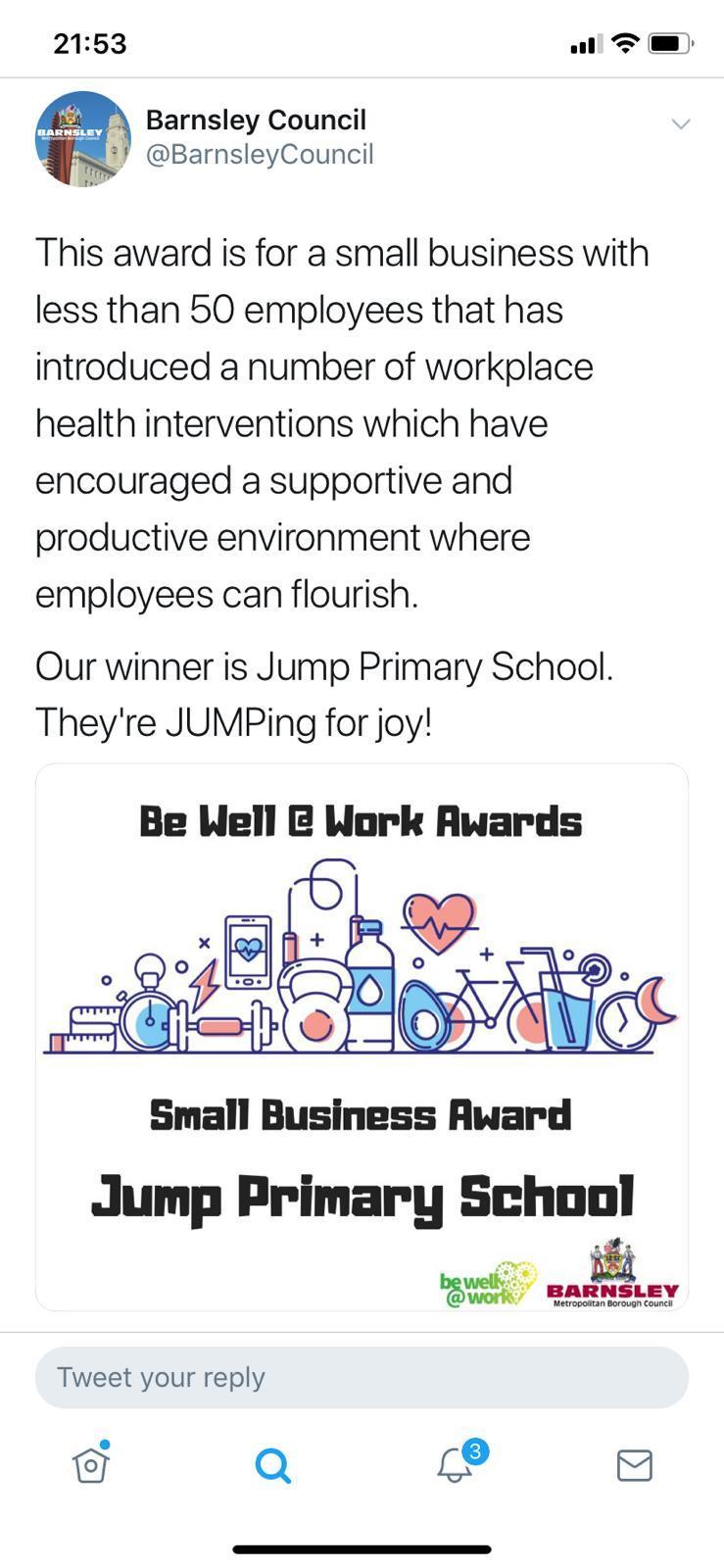 Thank you for all your work in bringing in the Aldi stickers. We have filled one poster and are now onto our second! Keep bringing them in please! Here is our first completed poster with a couple of boys who have been helping to stick all the stickers on!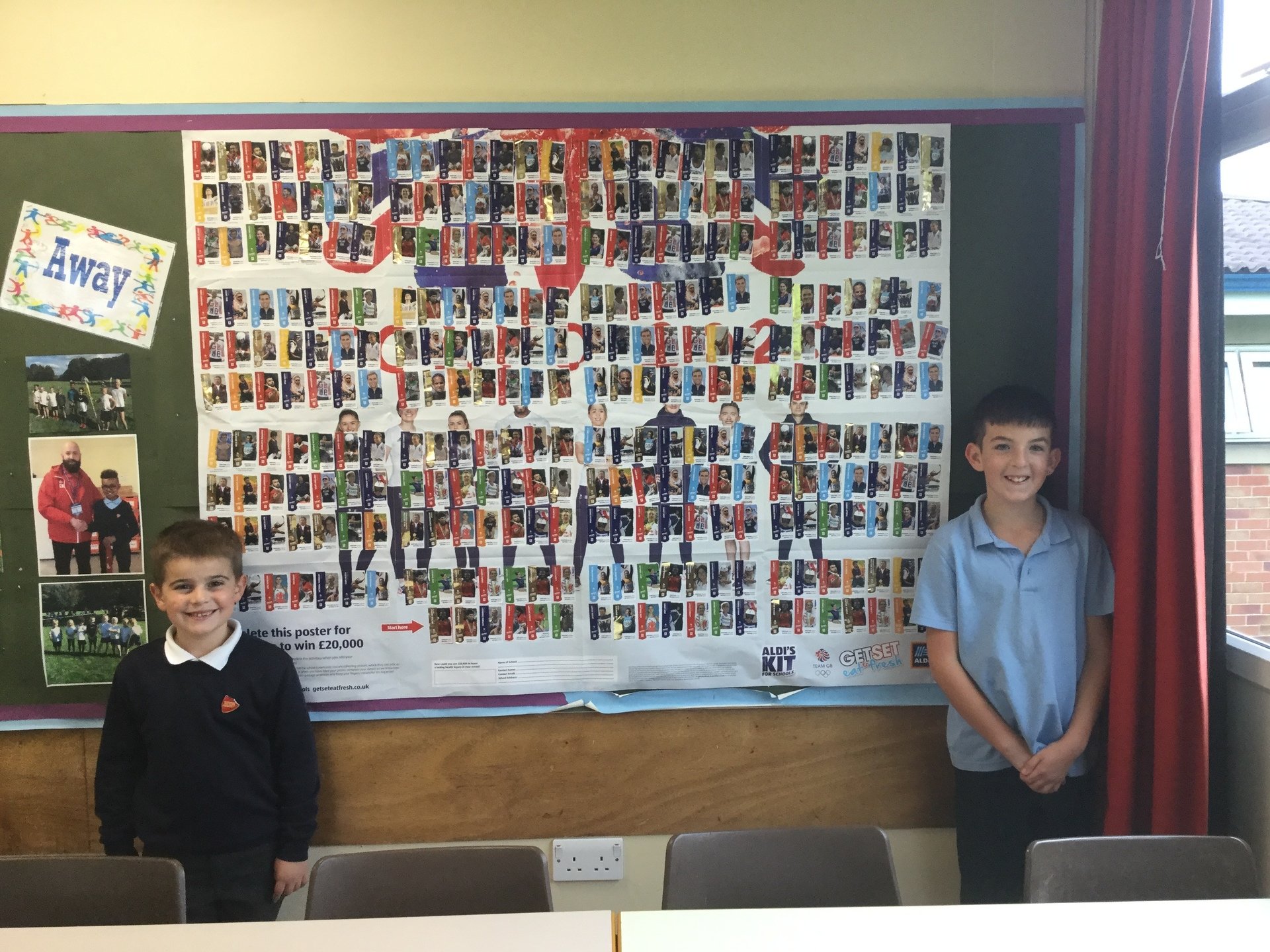 The Science Ambassadors in Year 5 have started a science club that they are running by themselves every Wednesday. Children from Year 3 to Year 6 can come and take part in exciting experiments! This week was the first one and below are some photos of the amazing things happening!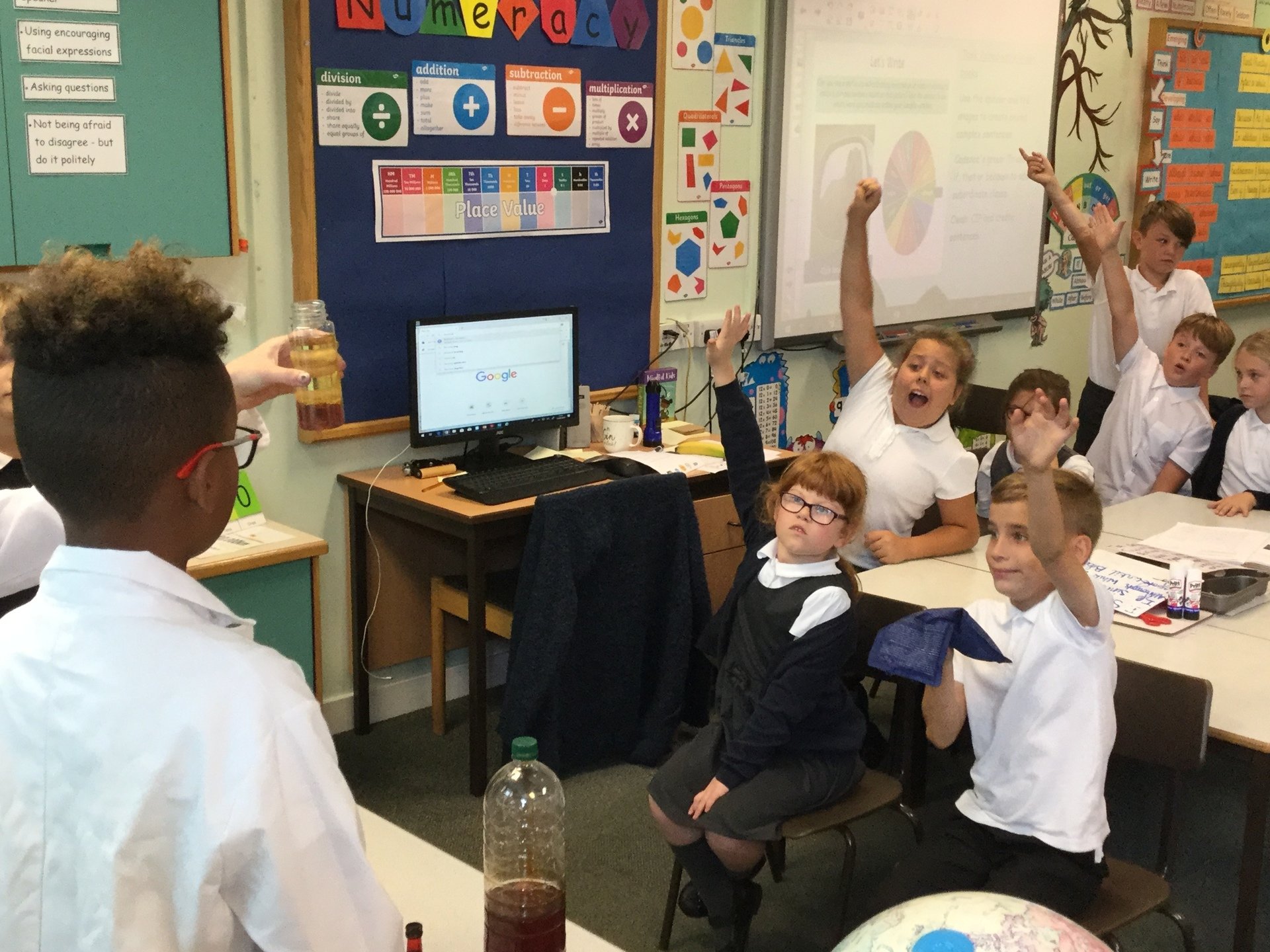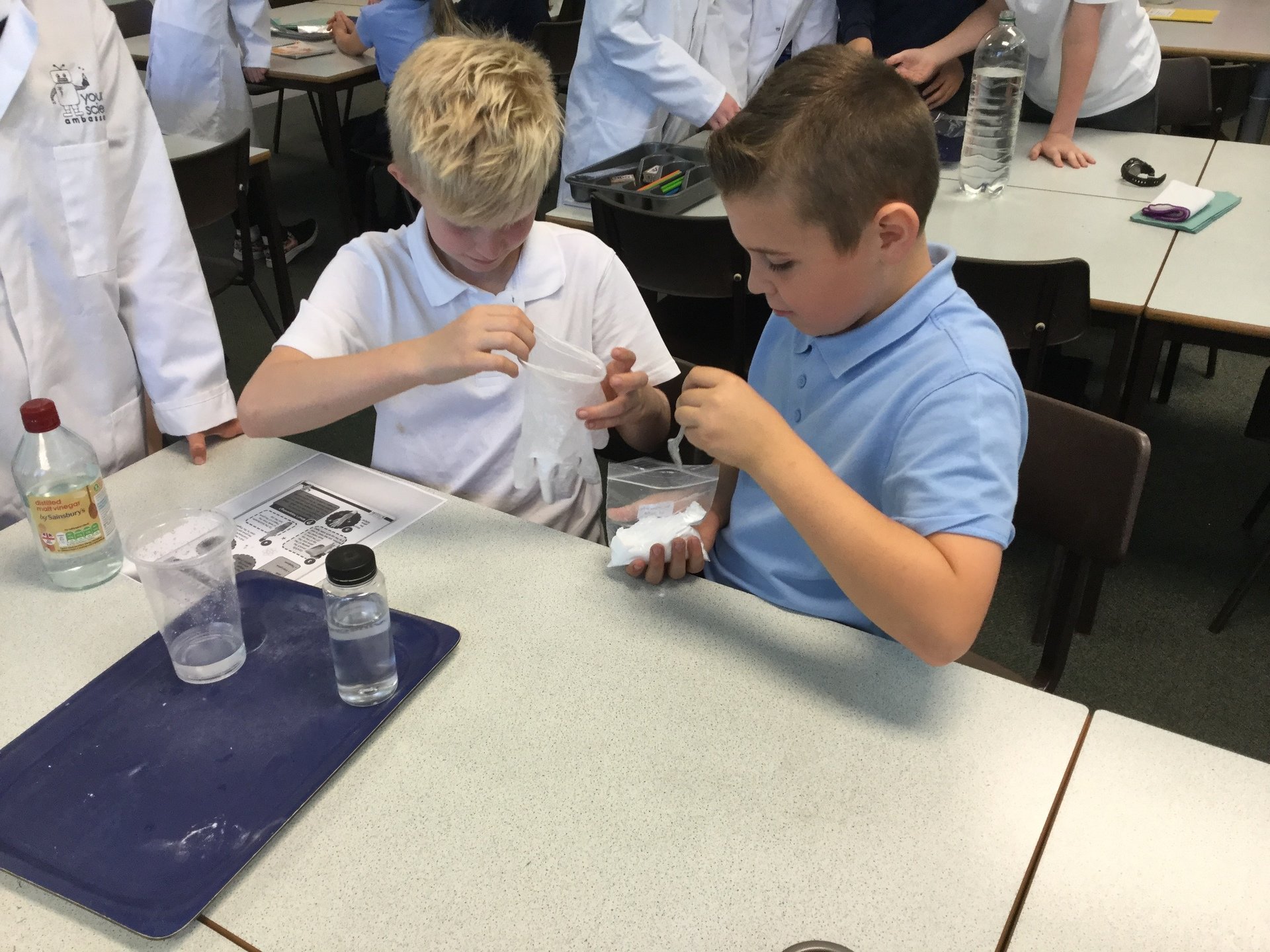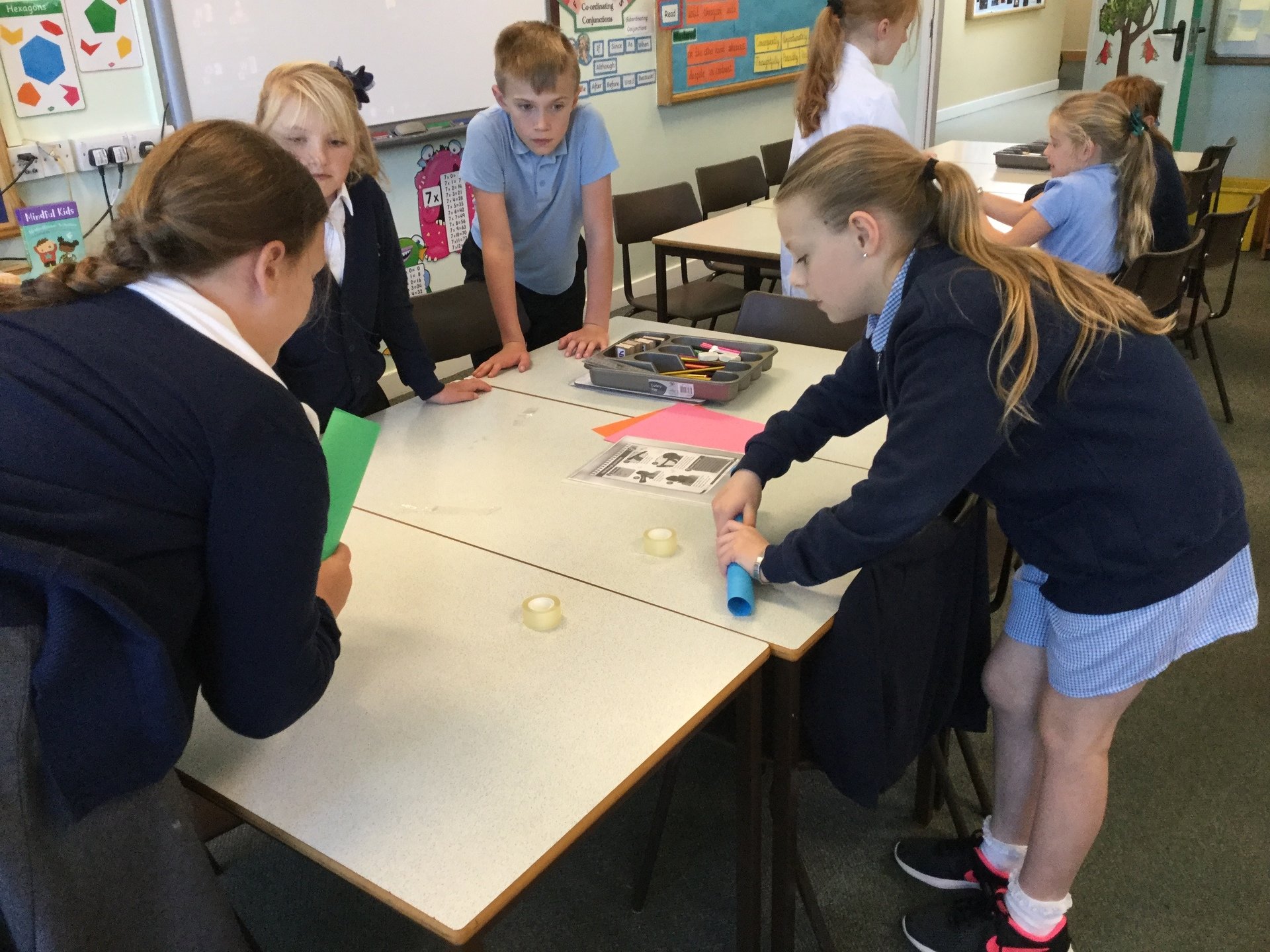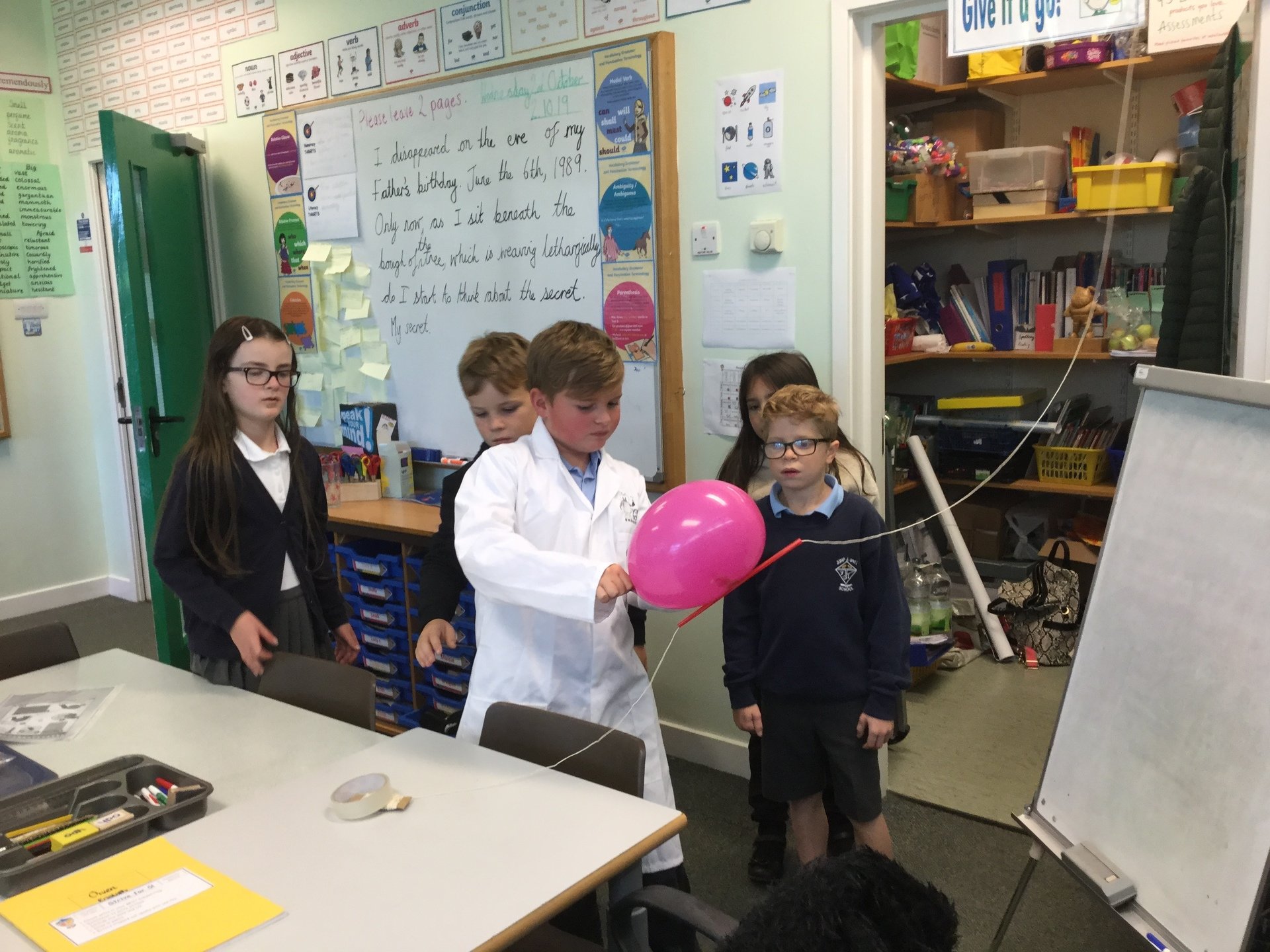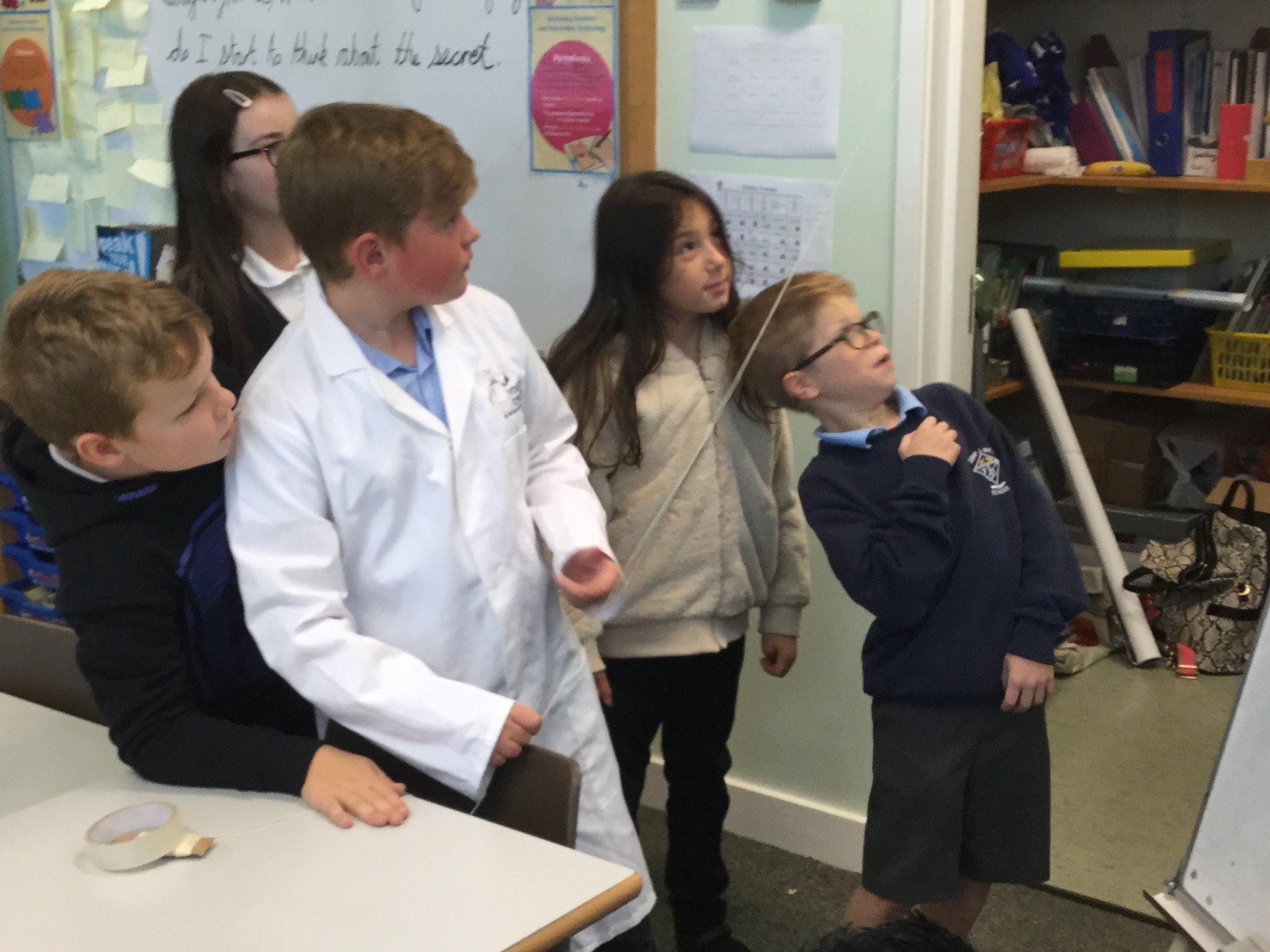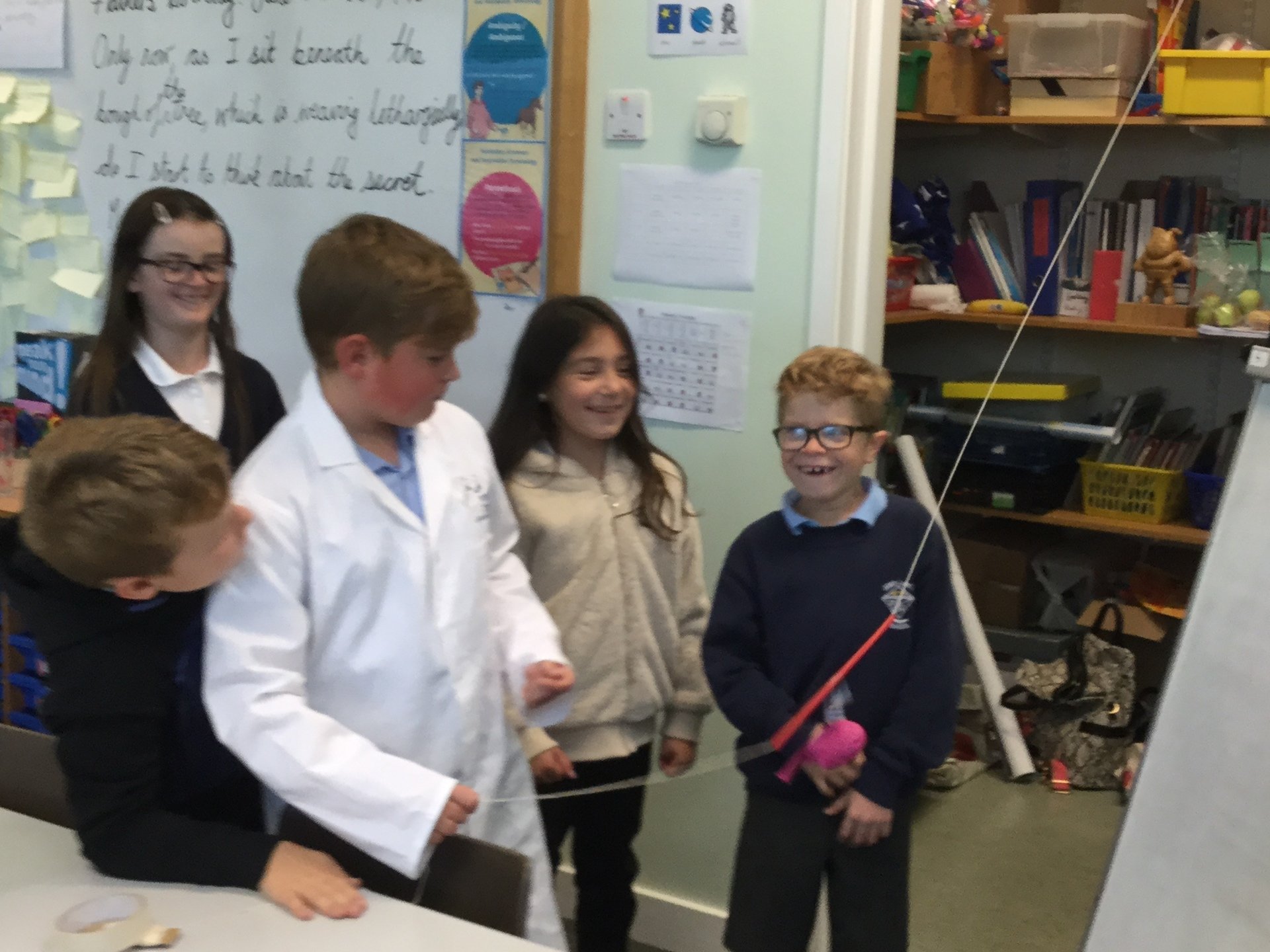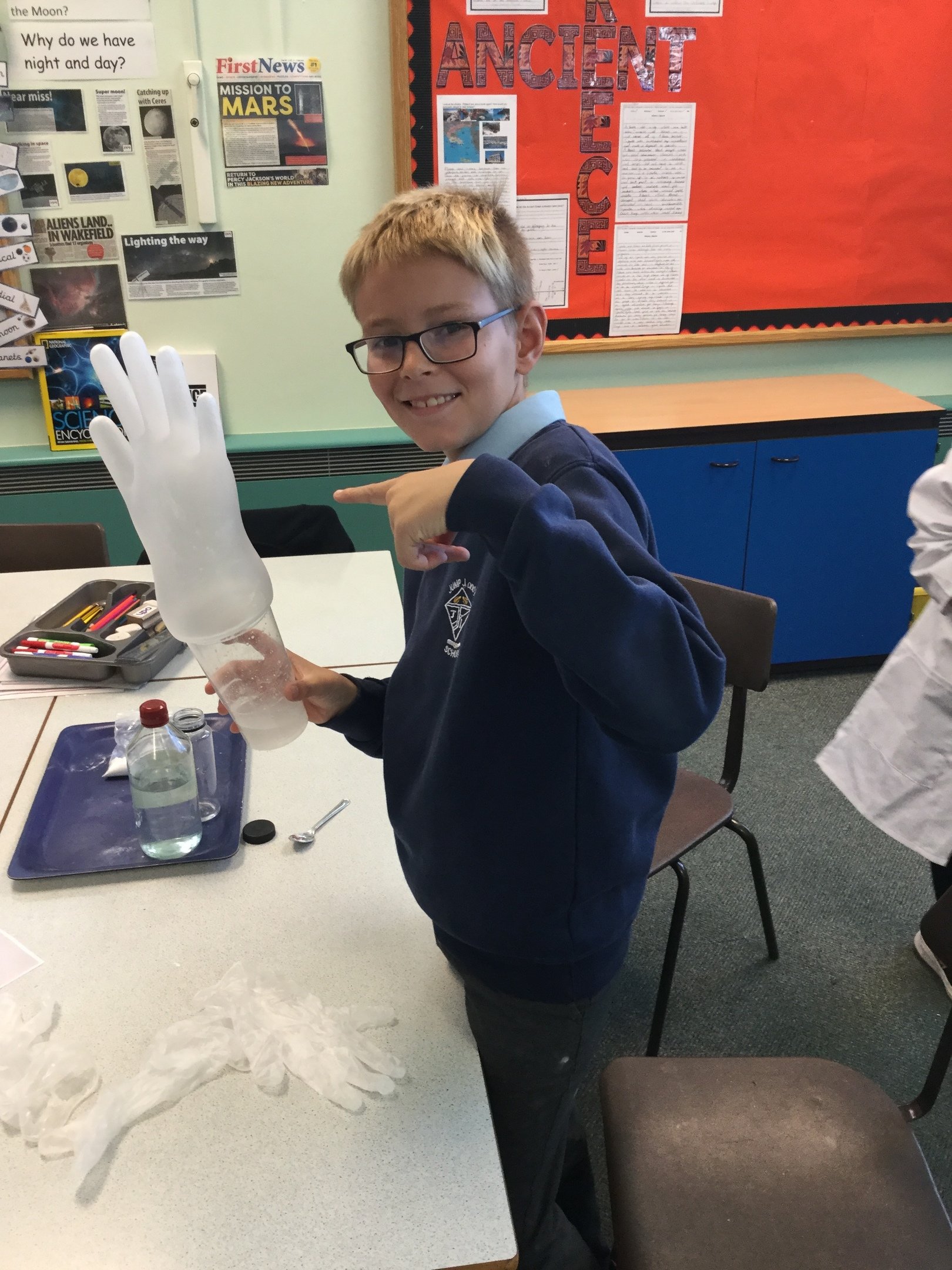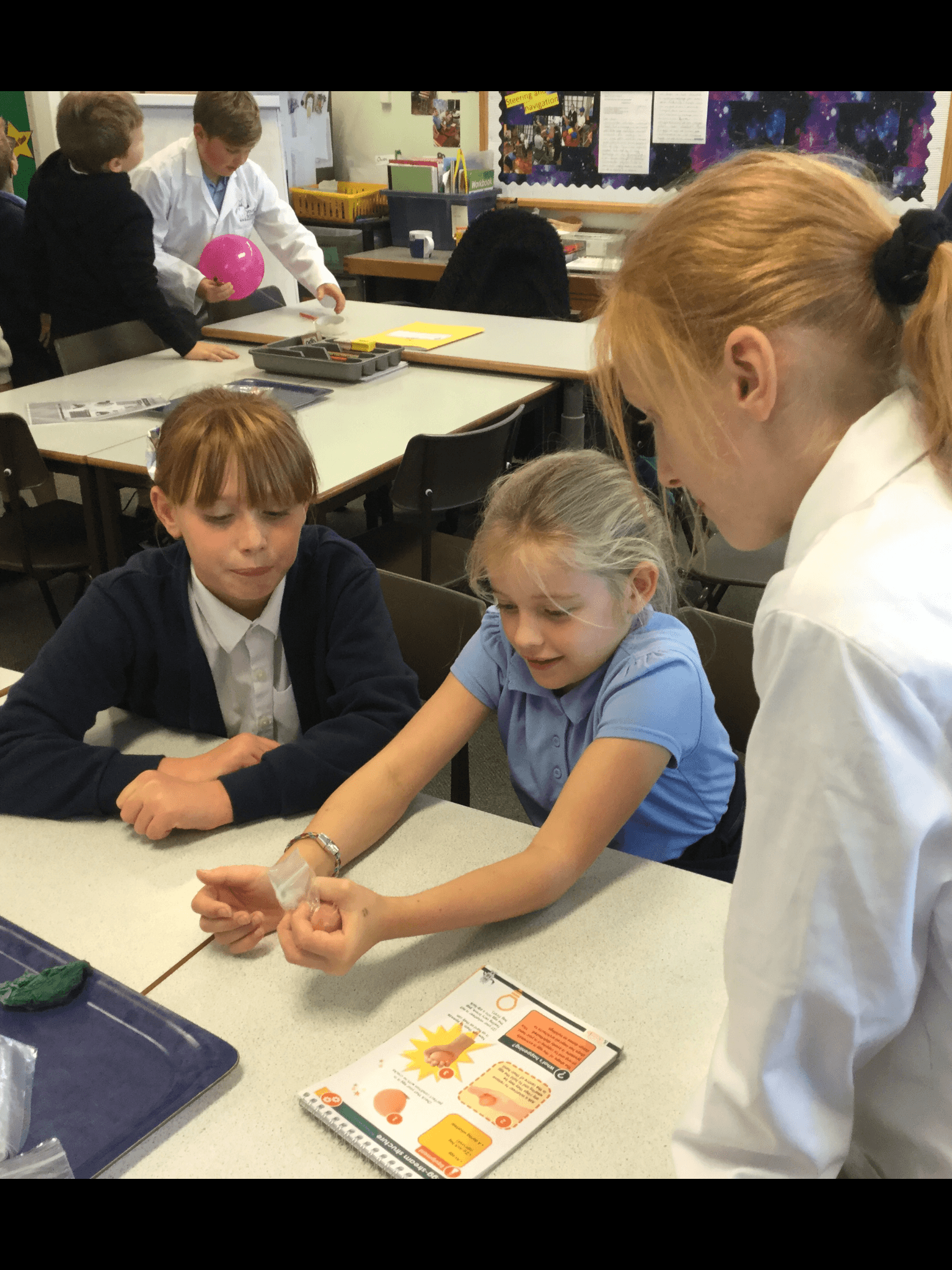 Year 4 had a visit to Kirk Balk this week to take part in a science lesson in their labs. They had a great time and Year 5 and 6 will be going soon too!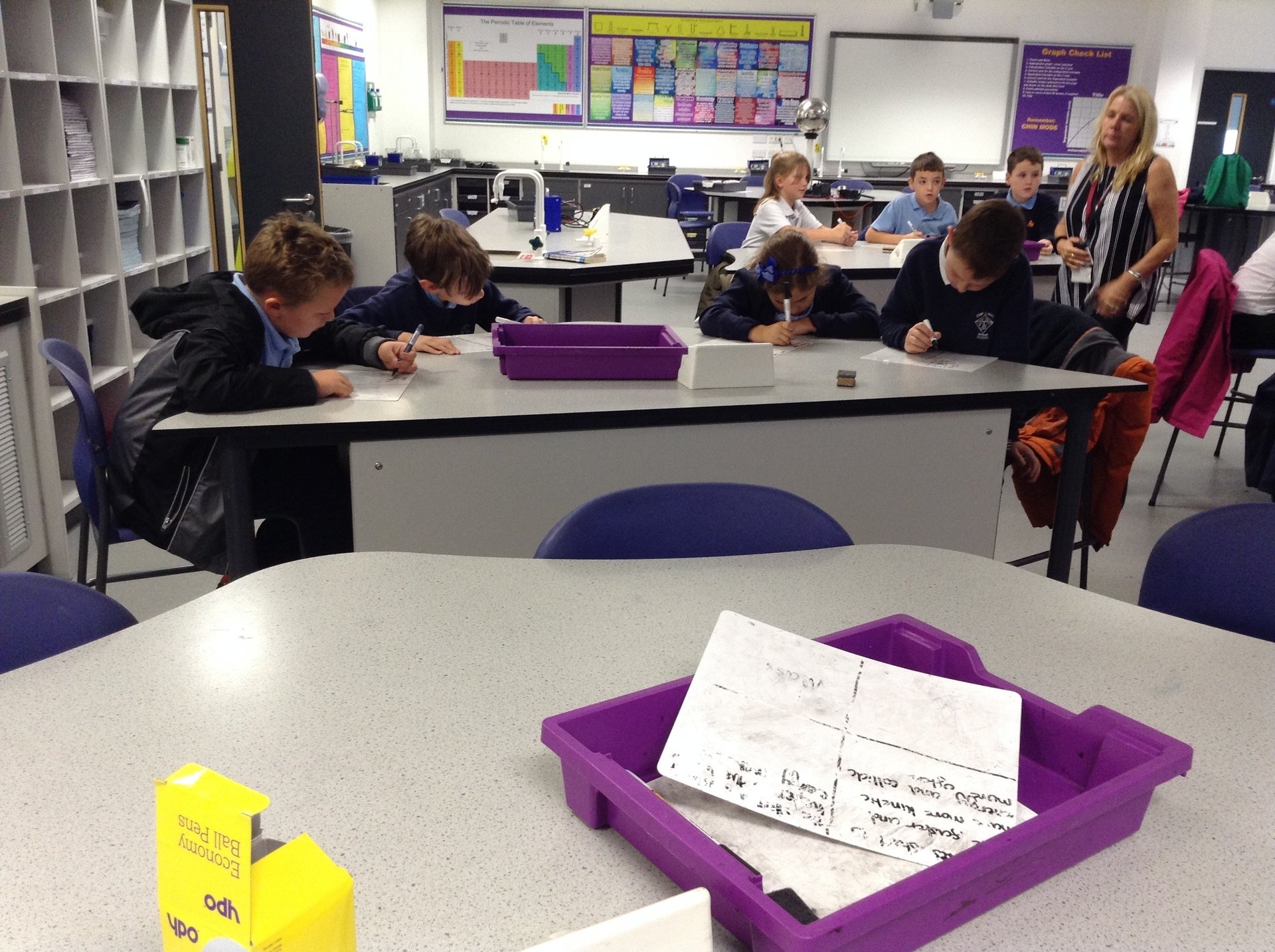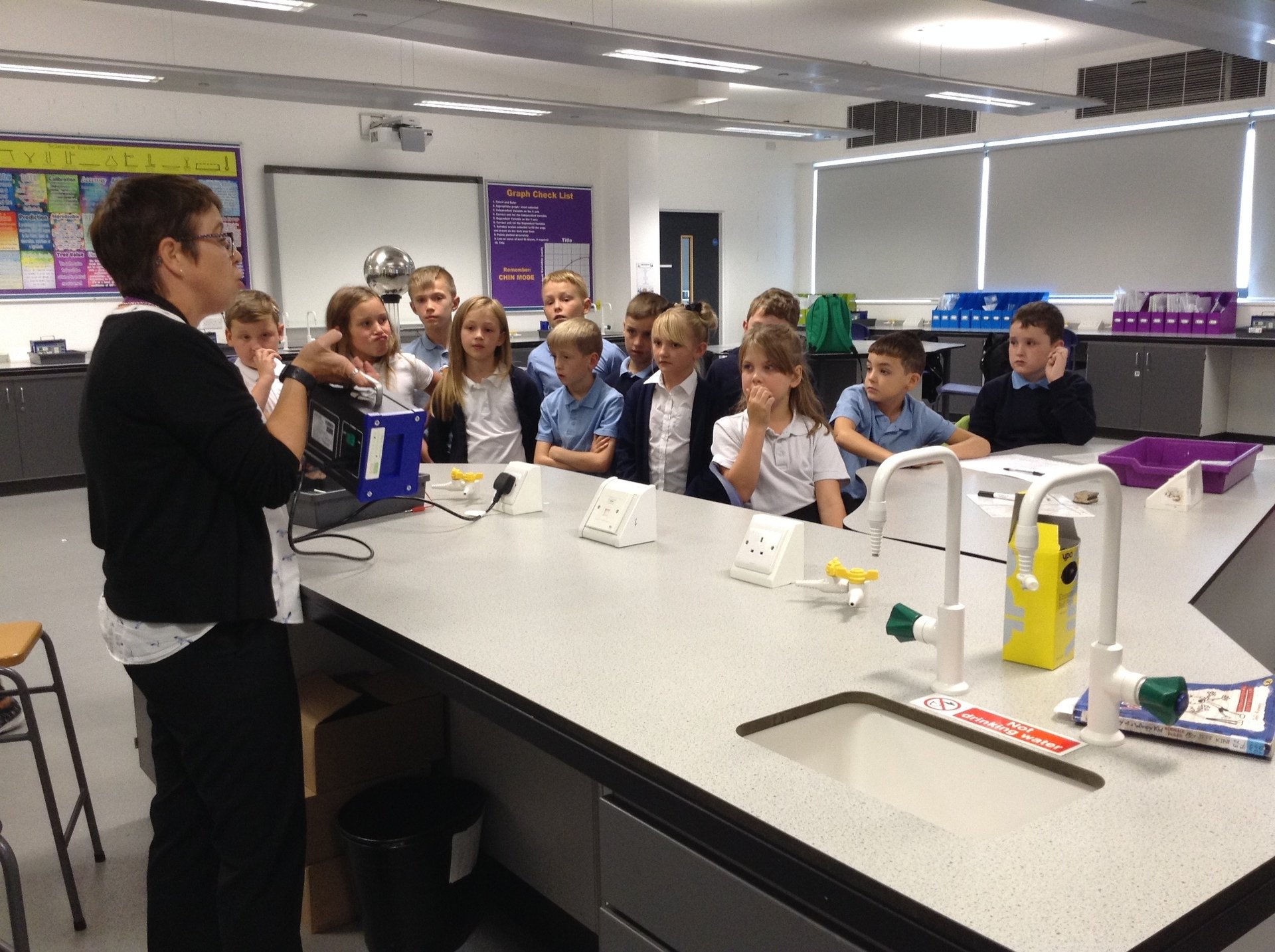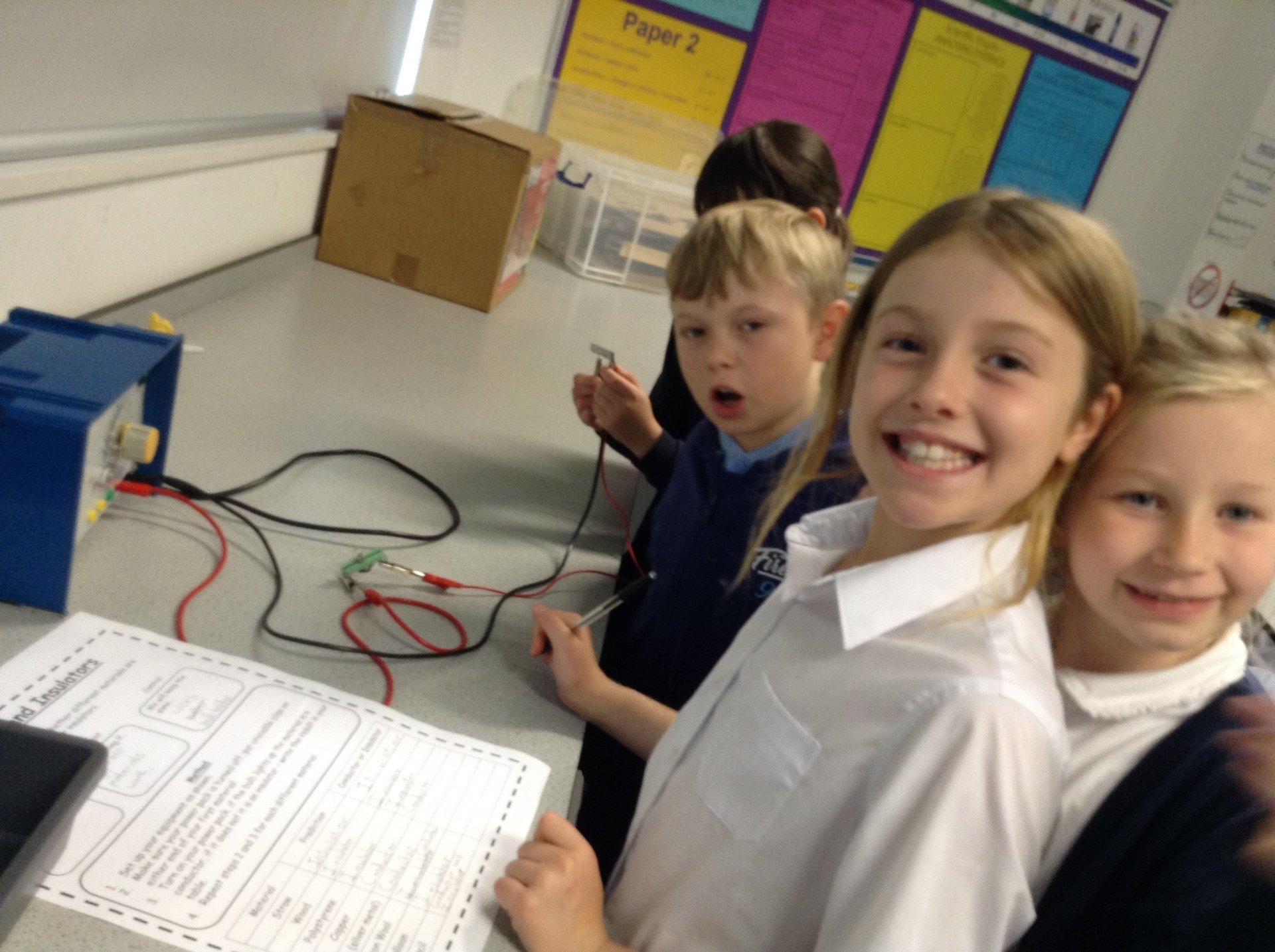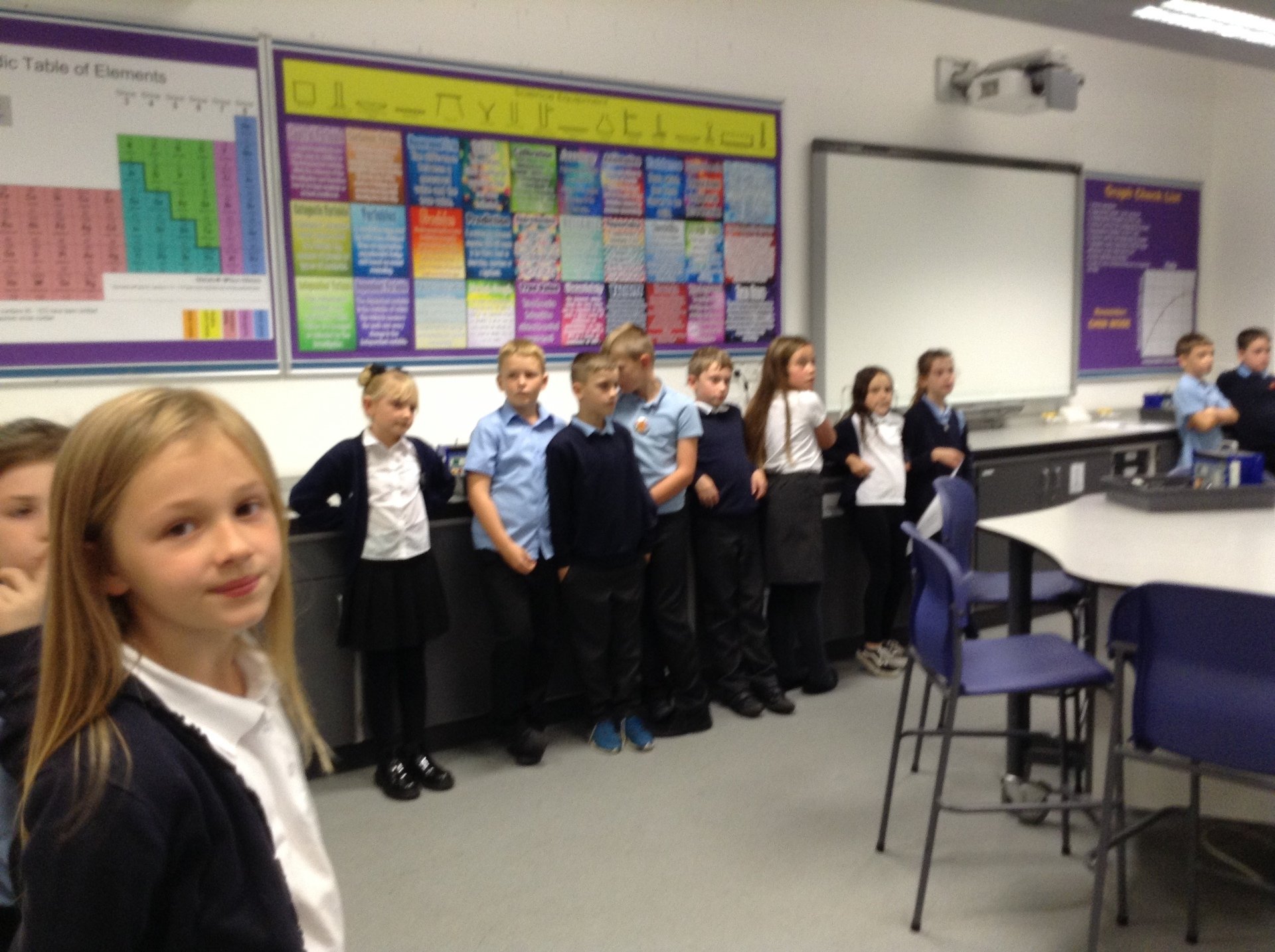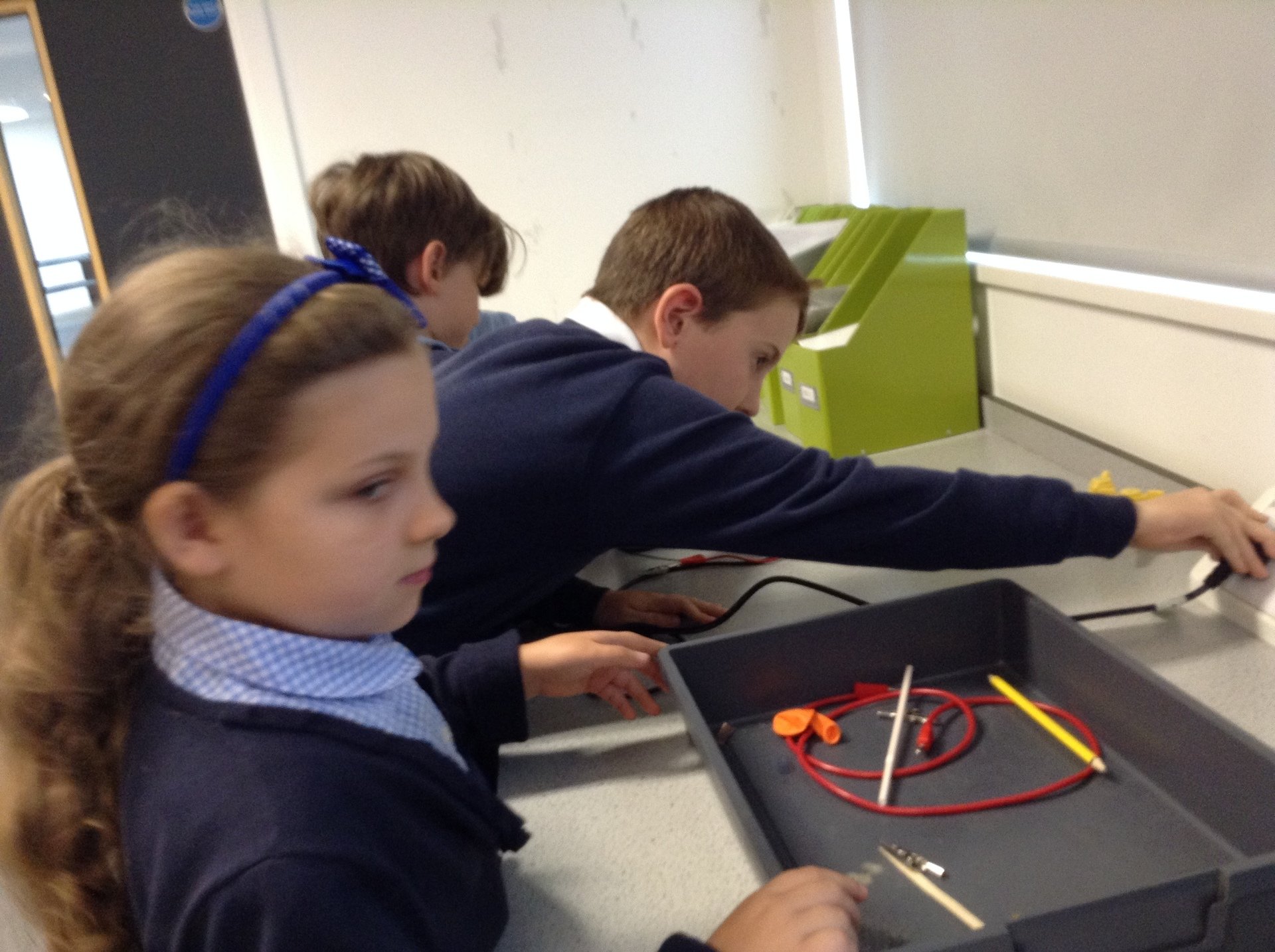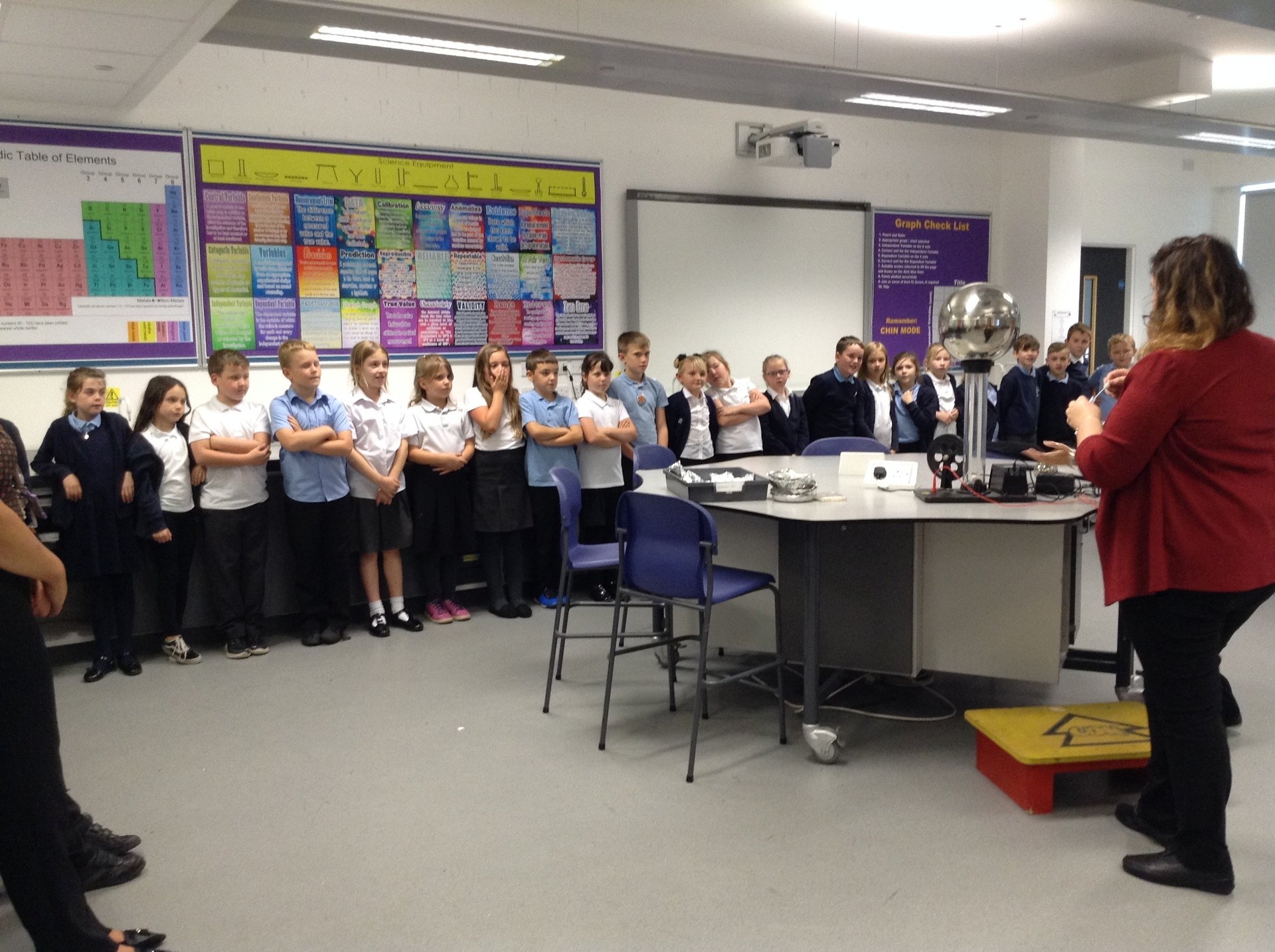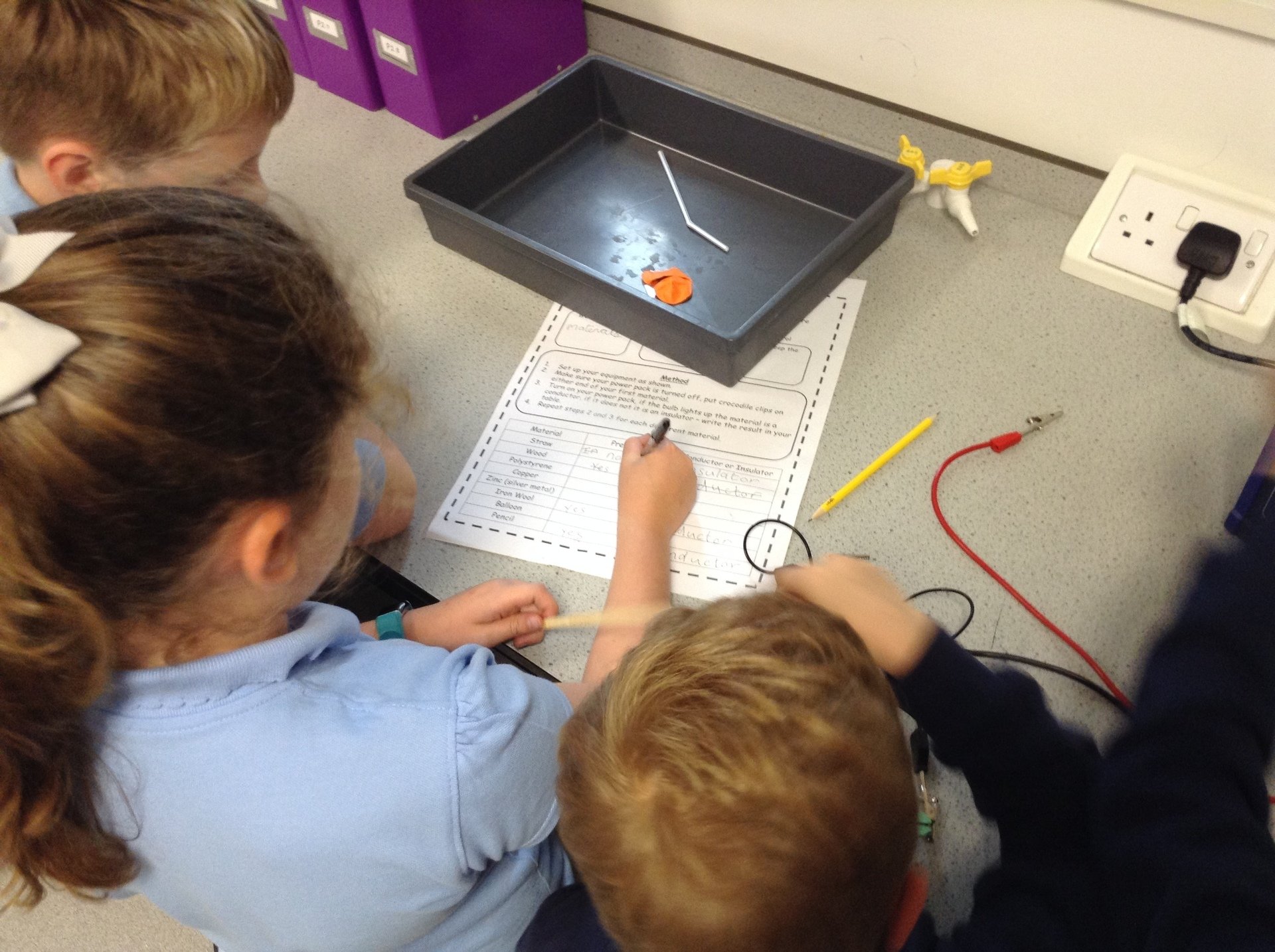 We have been asked to share the following event with you. As part of the South Area Council's Healthy Holiday project, the Hoyland Milton and Rockingham Joint Ward Alliance are providing a free activity in partnership with Hoyland Library. A circus skills workshop will take place on Monday 28 October 2019 in Hoyland Library 10:30am to 11:30am. Booking is essential as places are limited.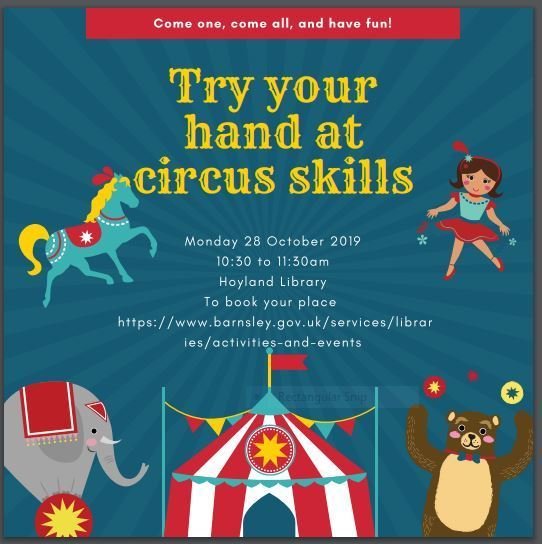 Things to look out for next week...
Harvest festival tickets go on sale on Monday.
Parents evening slots for Reception to Year 6 are now available to book for Monday 14th and Monday 21st October. Please see your child's class teacher or call in at the school office.
Nursery have their parents evening next week.
Year 5 have a visit to Elsecar Heritage Centre.
Children from Year 6 are representing the school at a High 5 netball event at a local school.