RE
An assembly and daily act of worship are held daily. These are mainly Christian in character although other religions, festivals and PSHCE themes are included. Teaching and learning in Religious Education is themed and taught according to the key questions set within the Agreed Syllabus produced by the locality's SACRE.
The Foundation Stage covers a range of religions and festivals relevant to the children's experience. KS1 focus on Christianity and Judaism. KS2 continue to study Christianity in addition to Hinduism and Islam.
The school is not affiliated to any particular religion or religious denomination and welcomes people from a range of religious beliefs. Should any parent wish to withdraw their child from acts of worship or RE lessons on the grounds of conscience, please contact the Headteacher so that suitable educational arrangements can be made.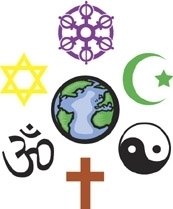 Intent, Implementation and Impact in RE