Spring 1 2019
Week ending 15th February 2019
Reception held an Alien party this afternoon. Thank you to everyone who was able to make it! The children had a great time and loved showing everyone their outfits and masks in assembly that afternoon! More photos can be seen in the Reception classroom!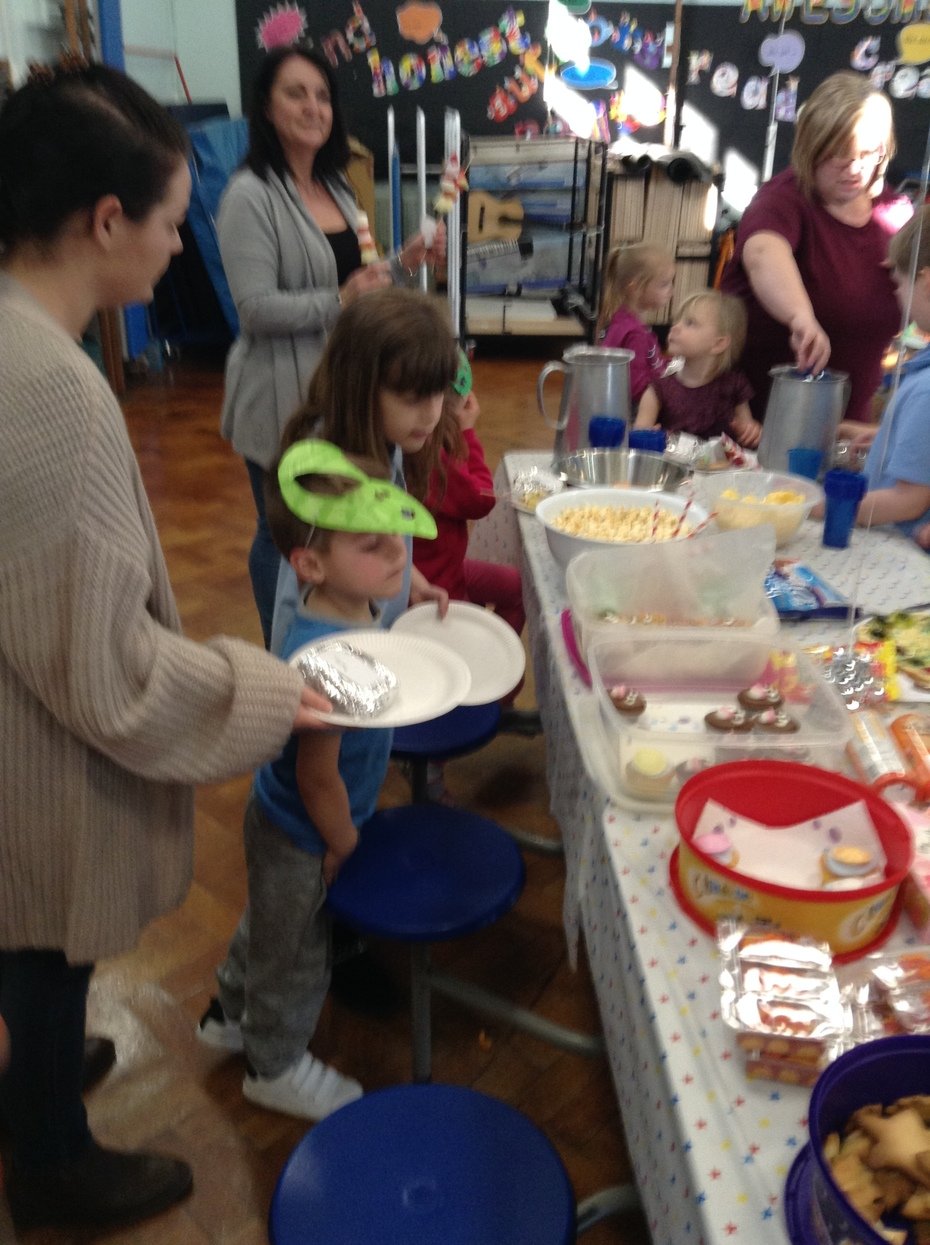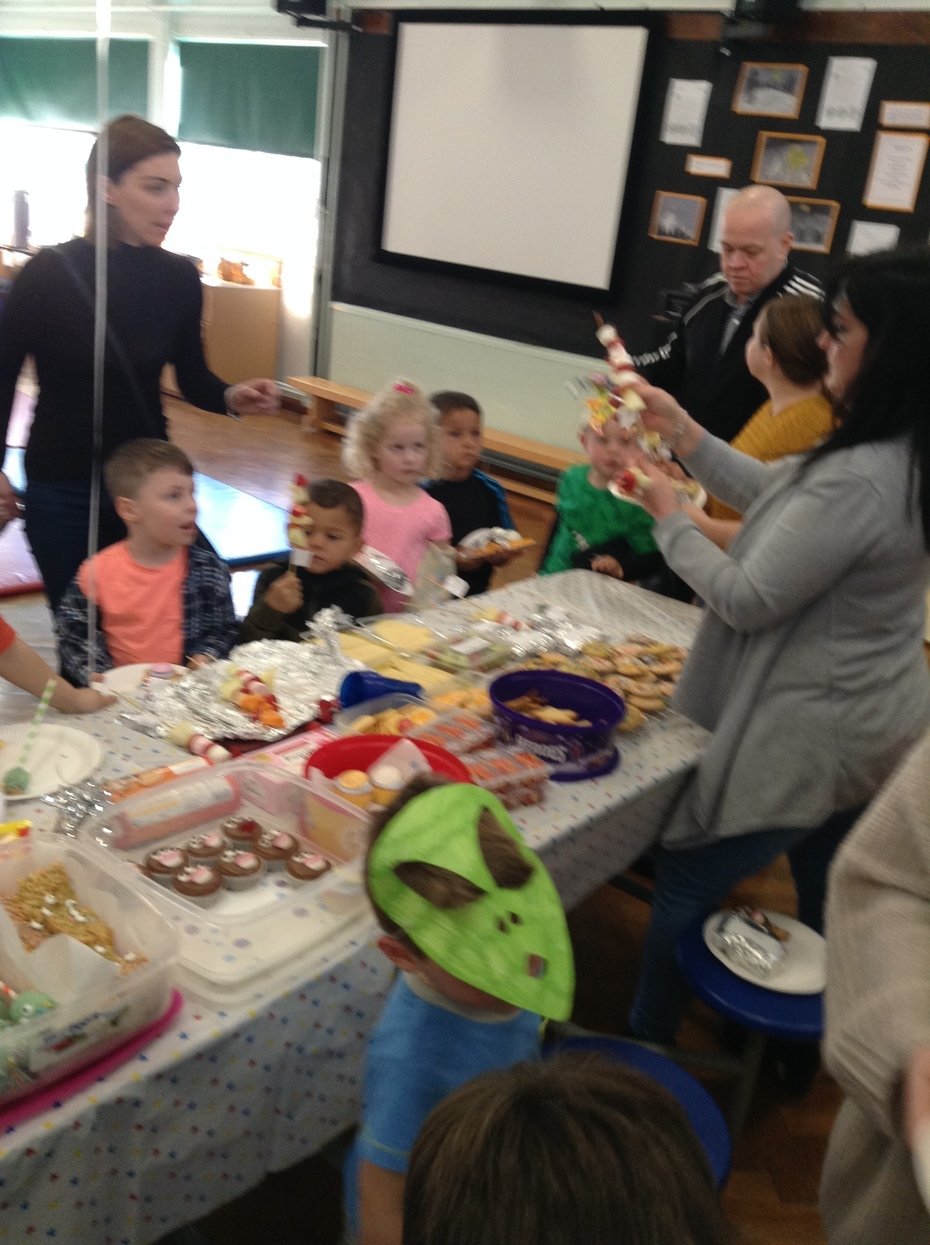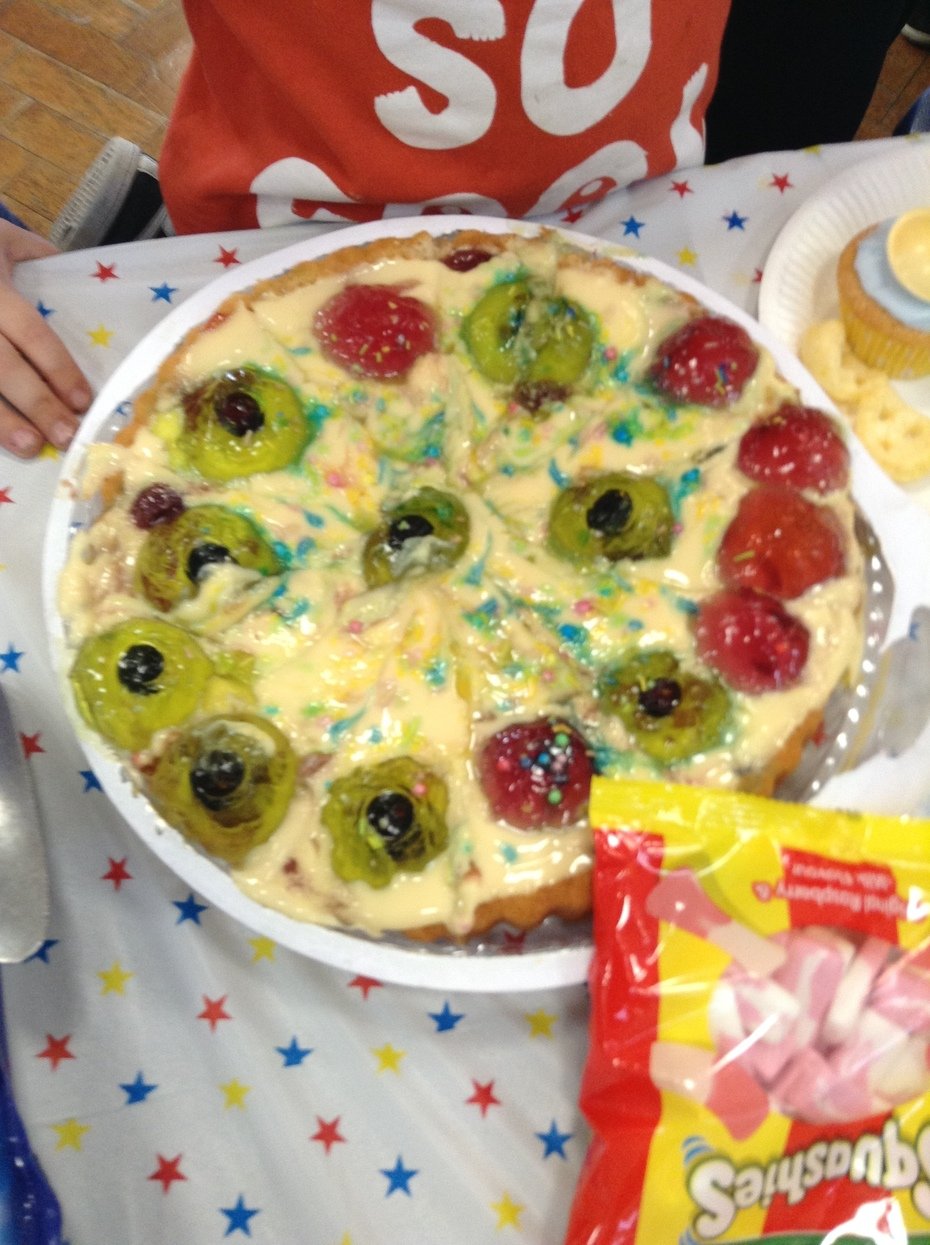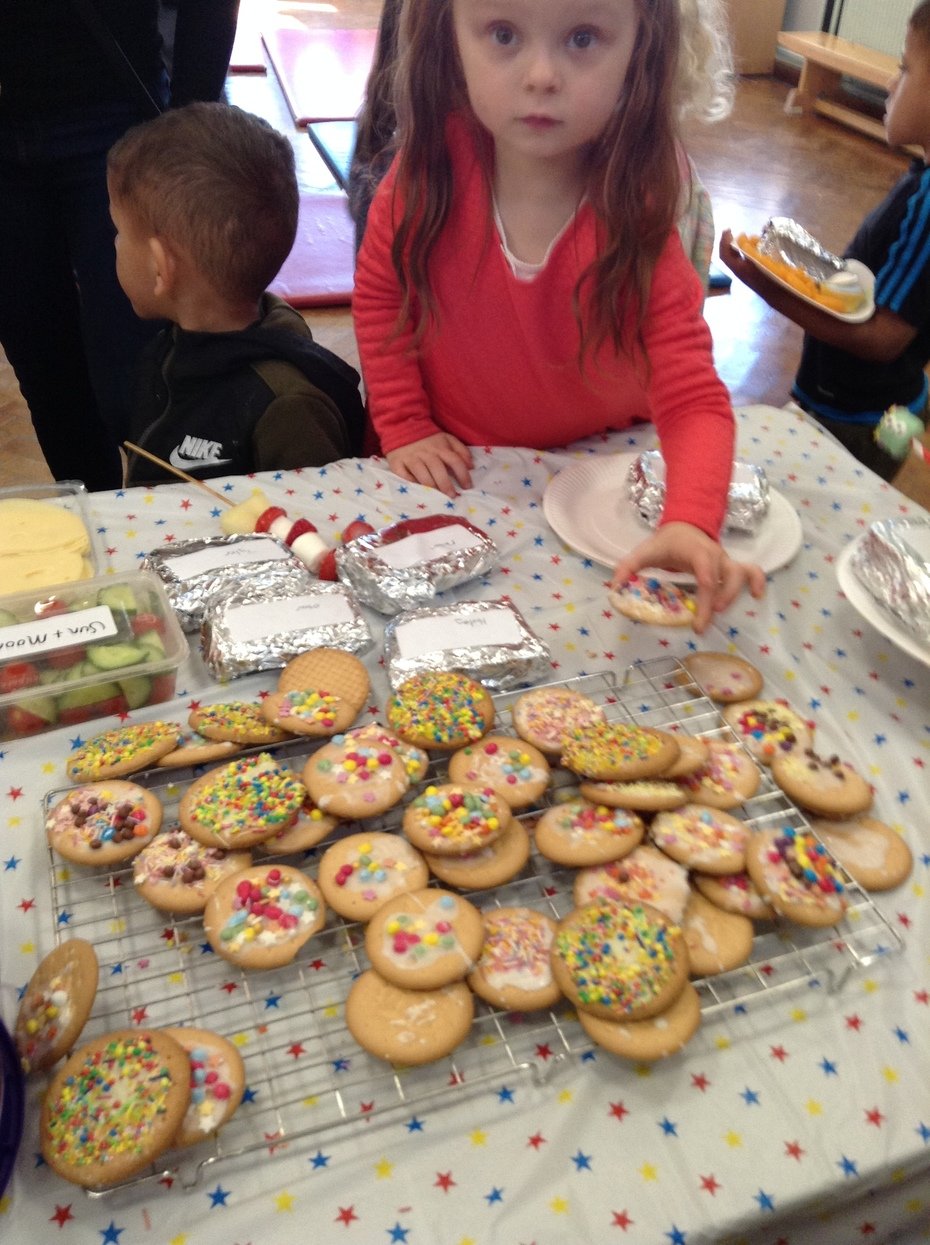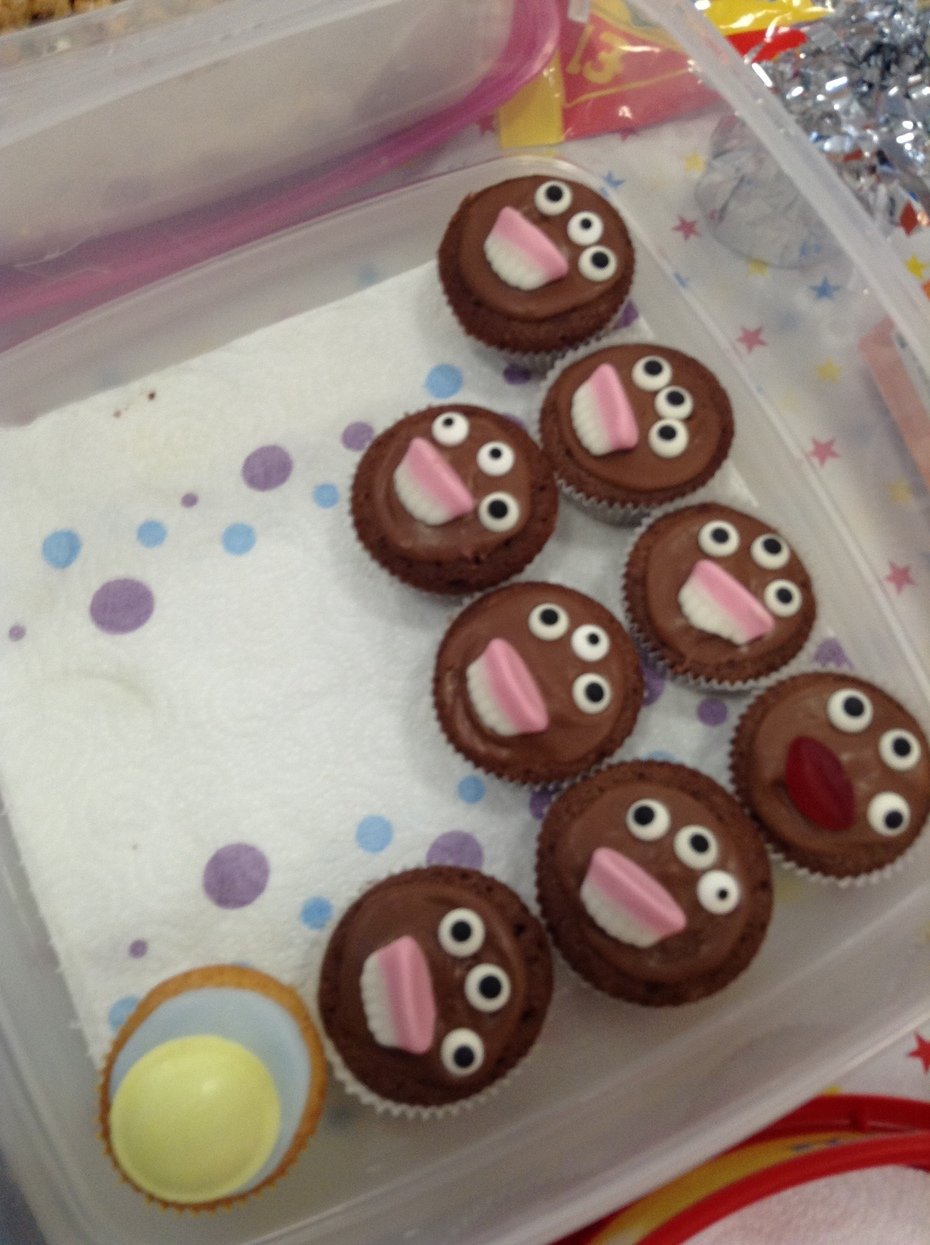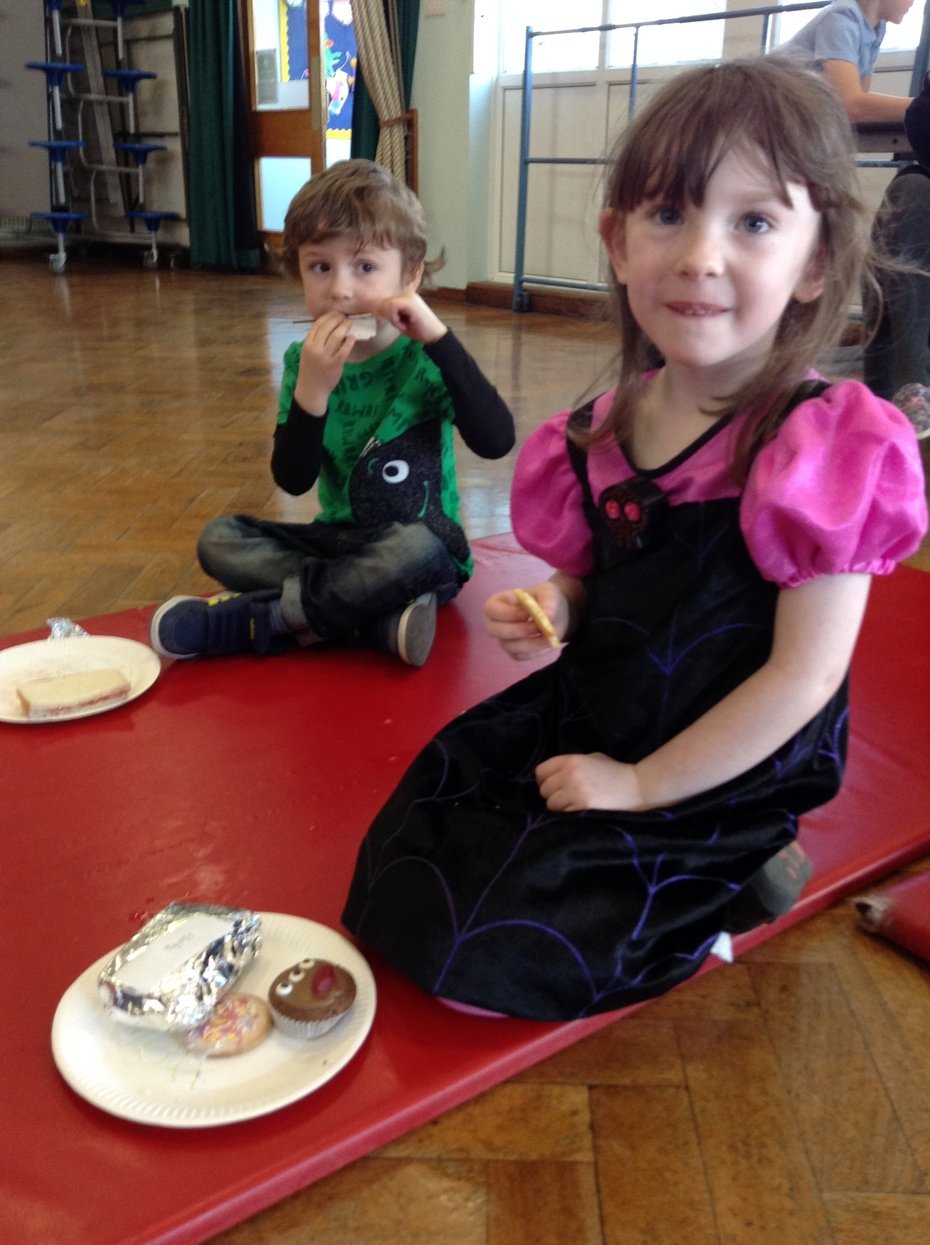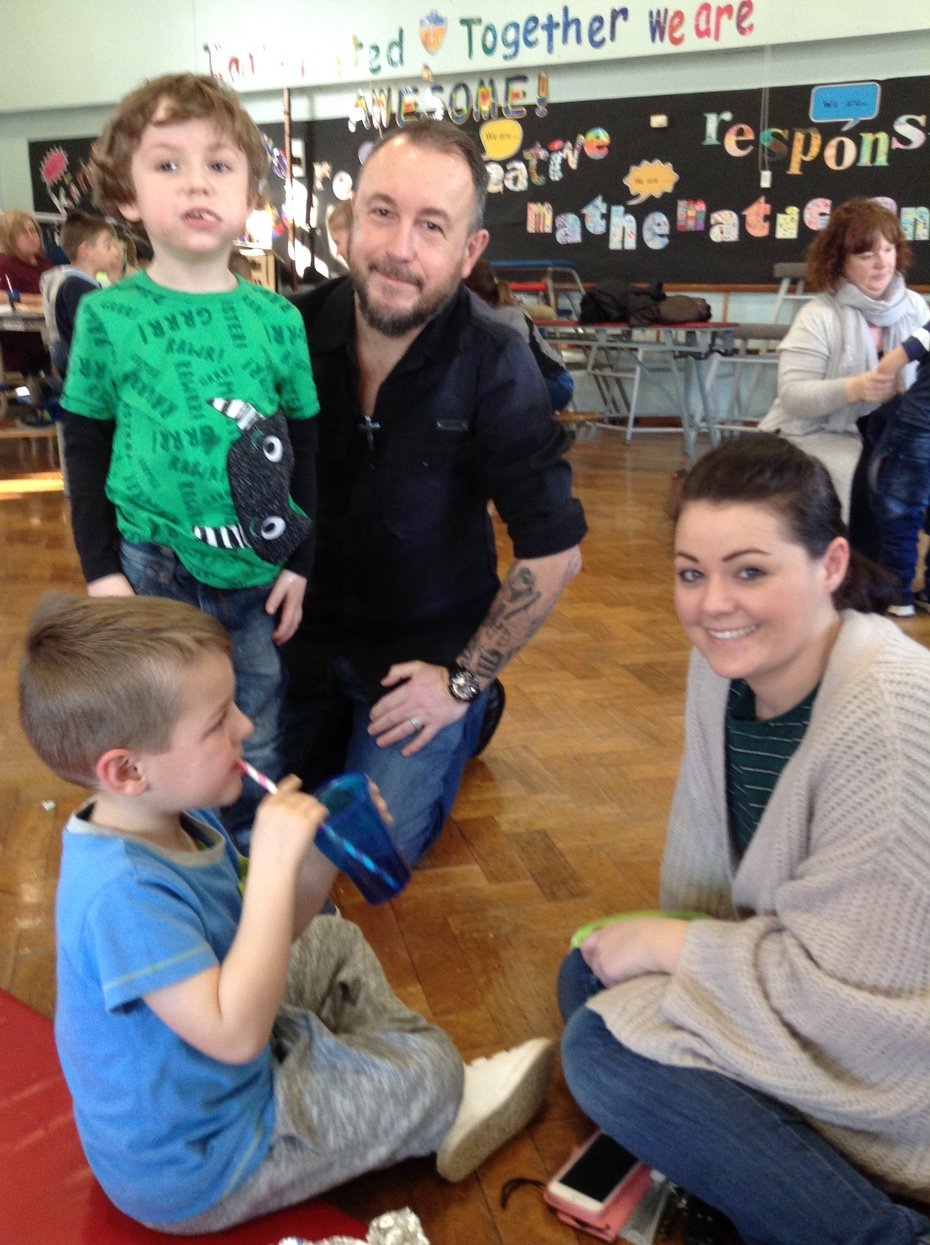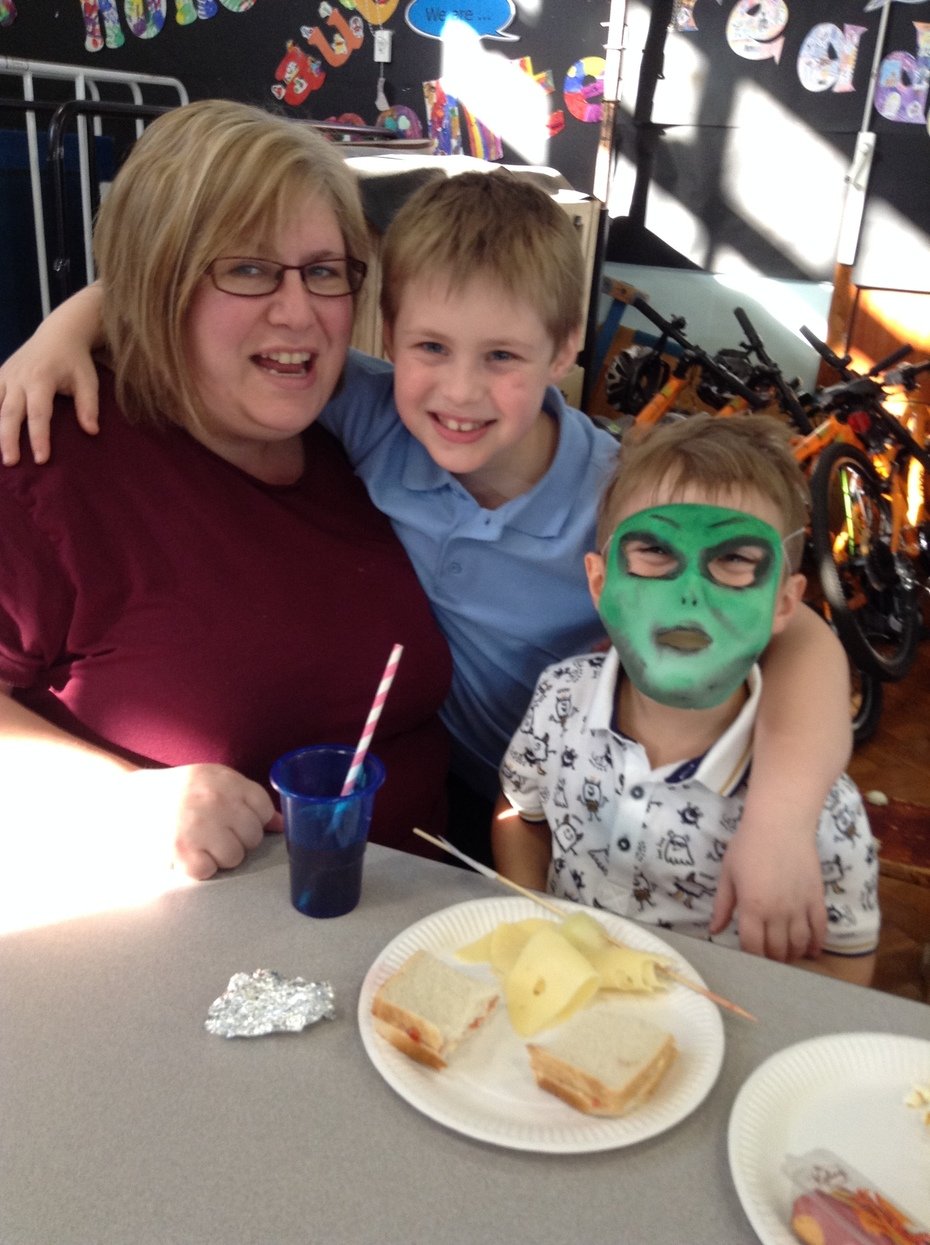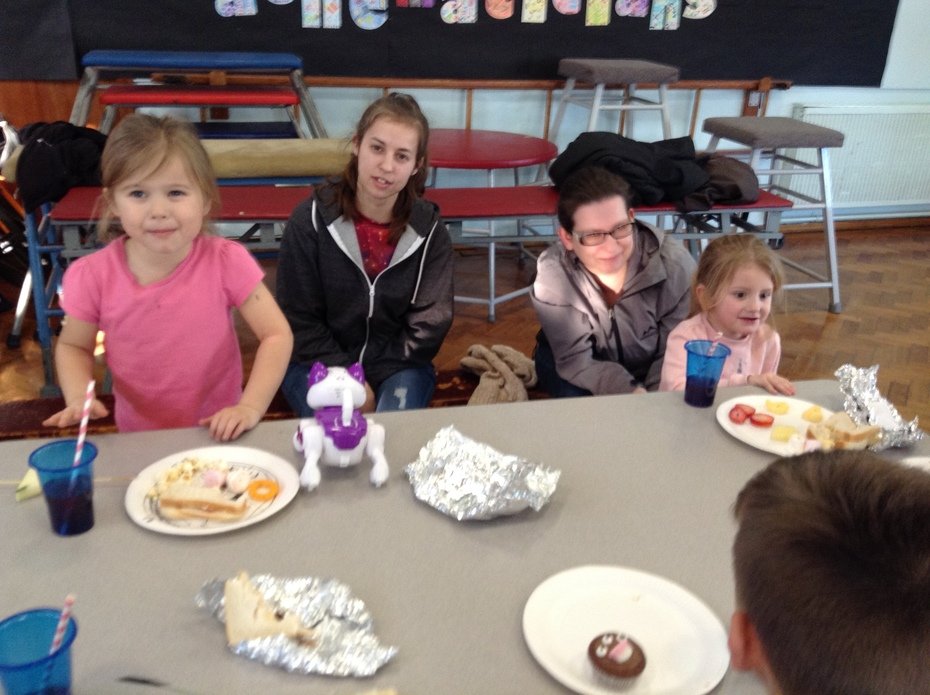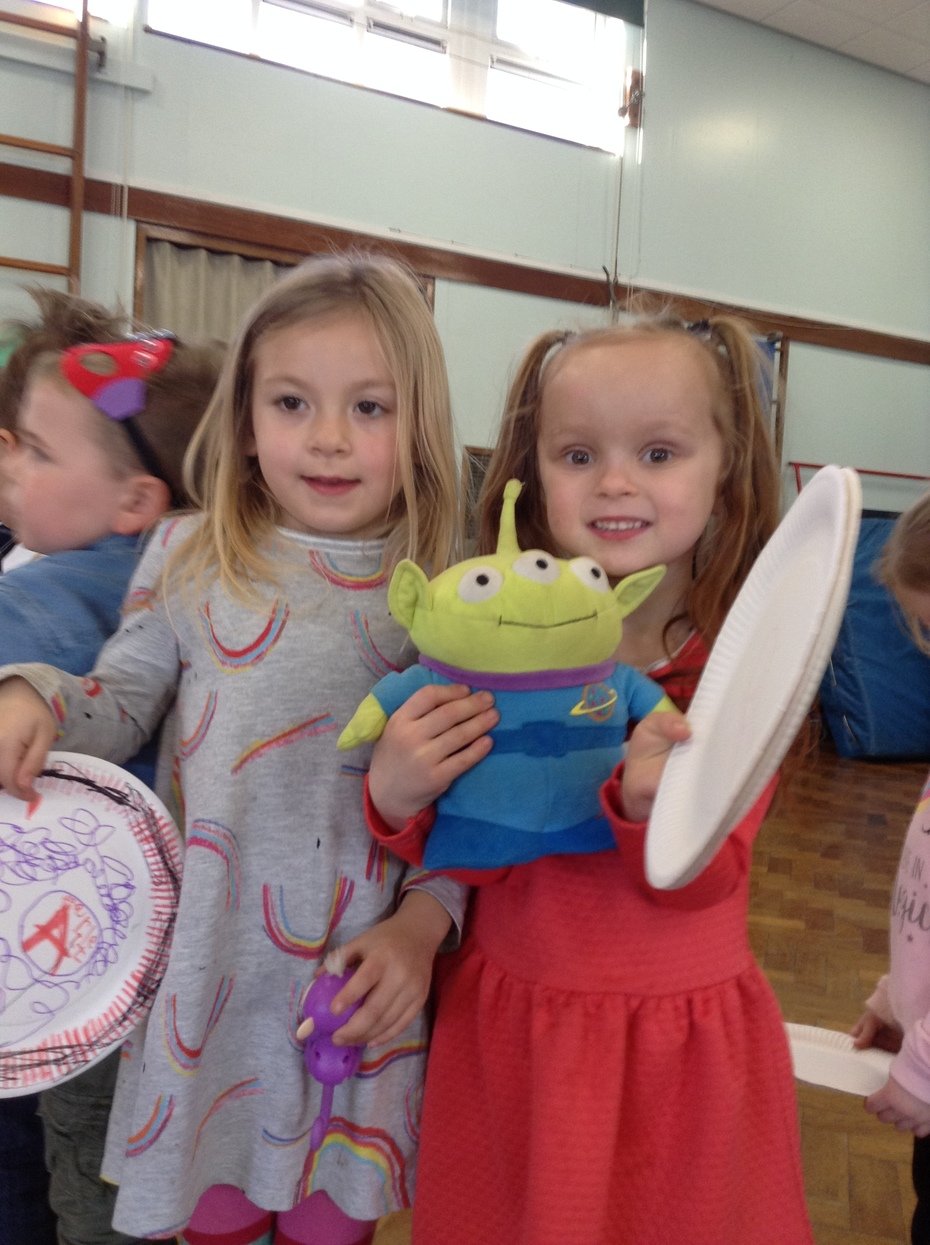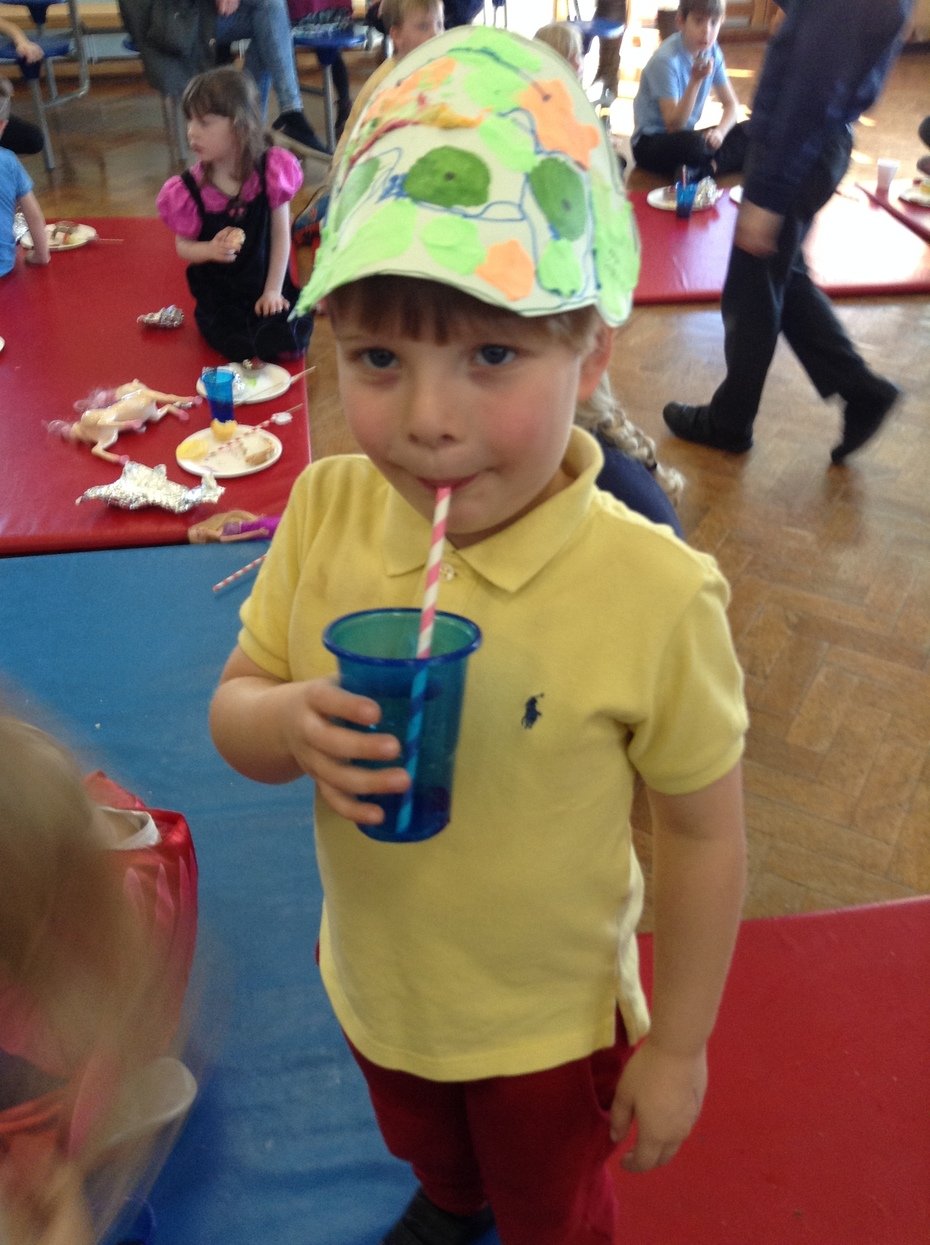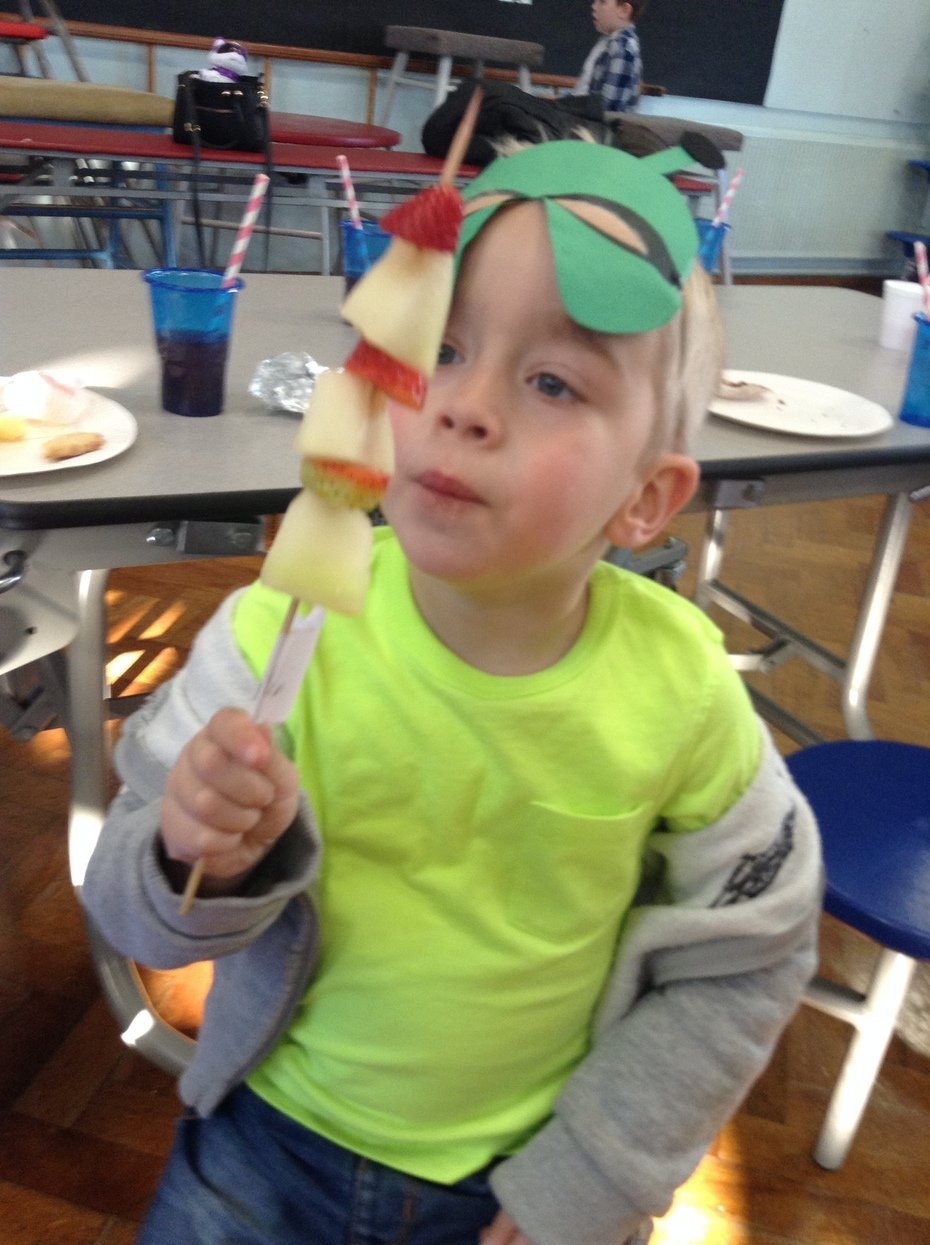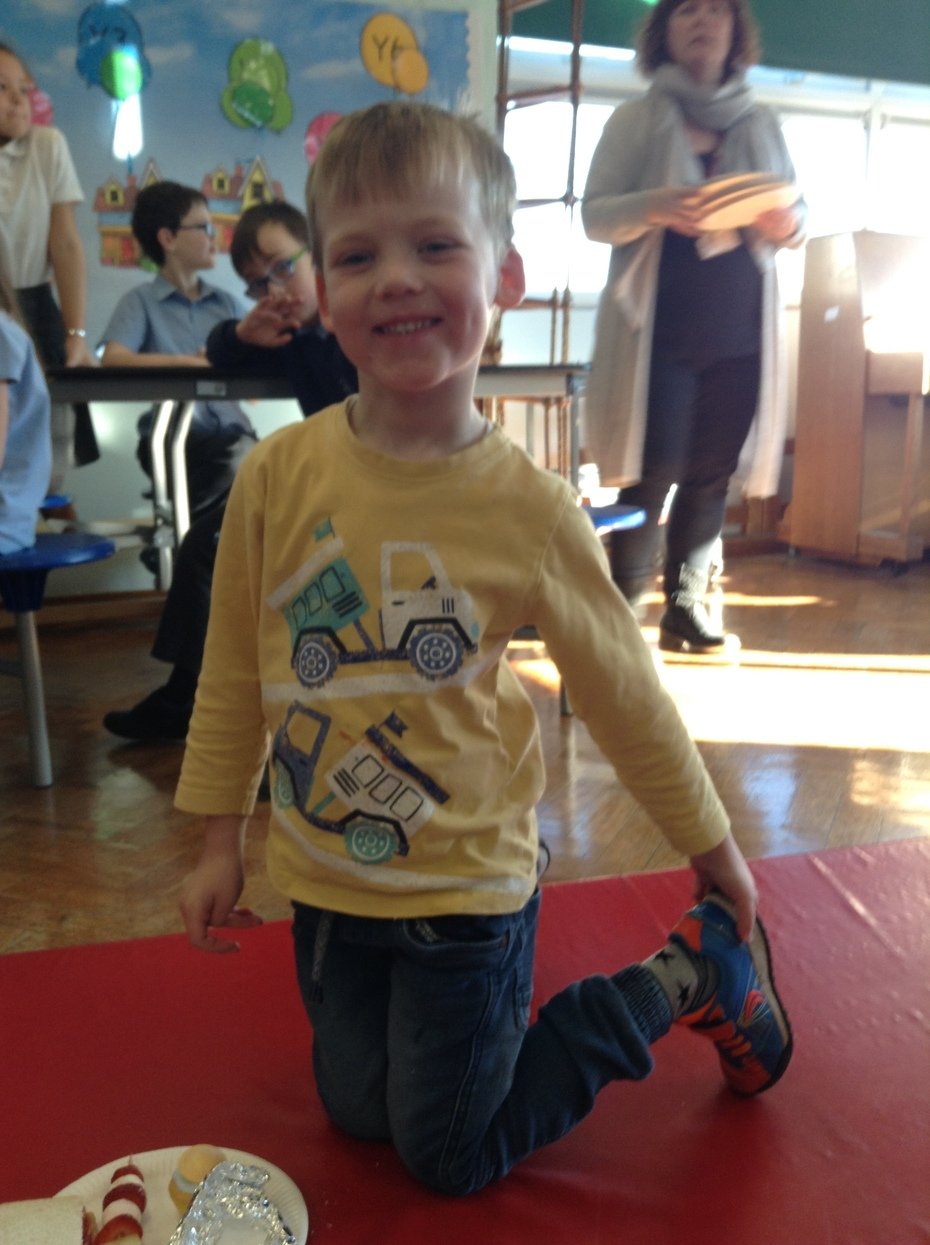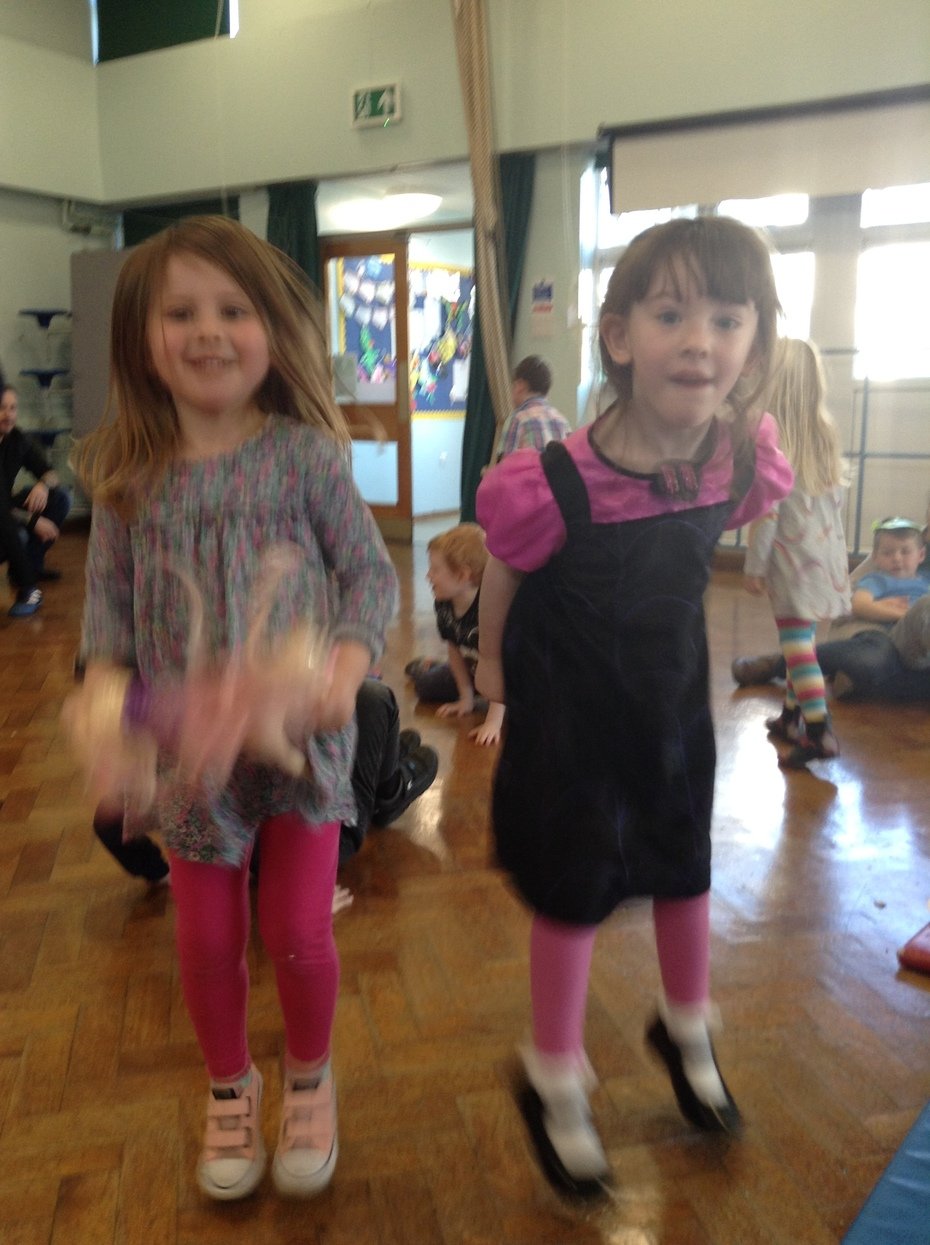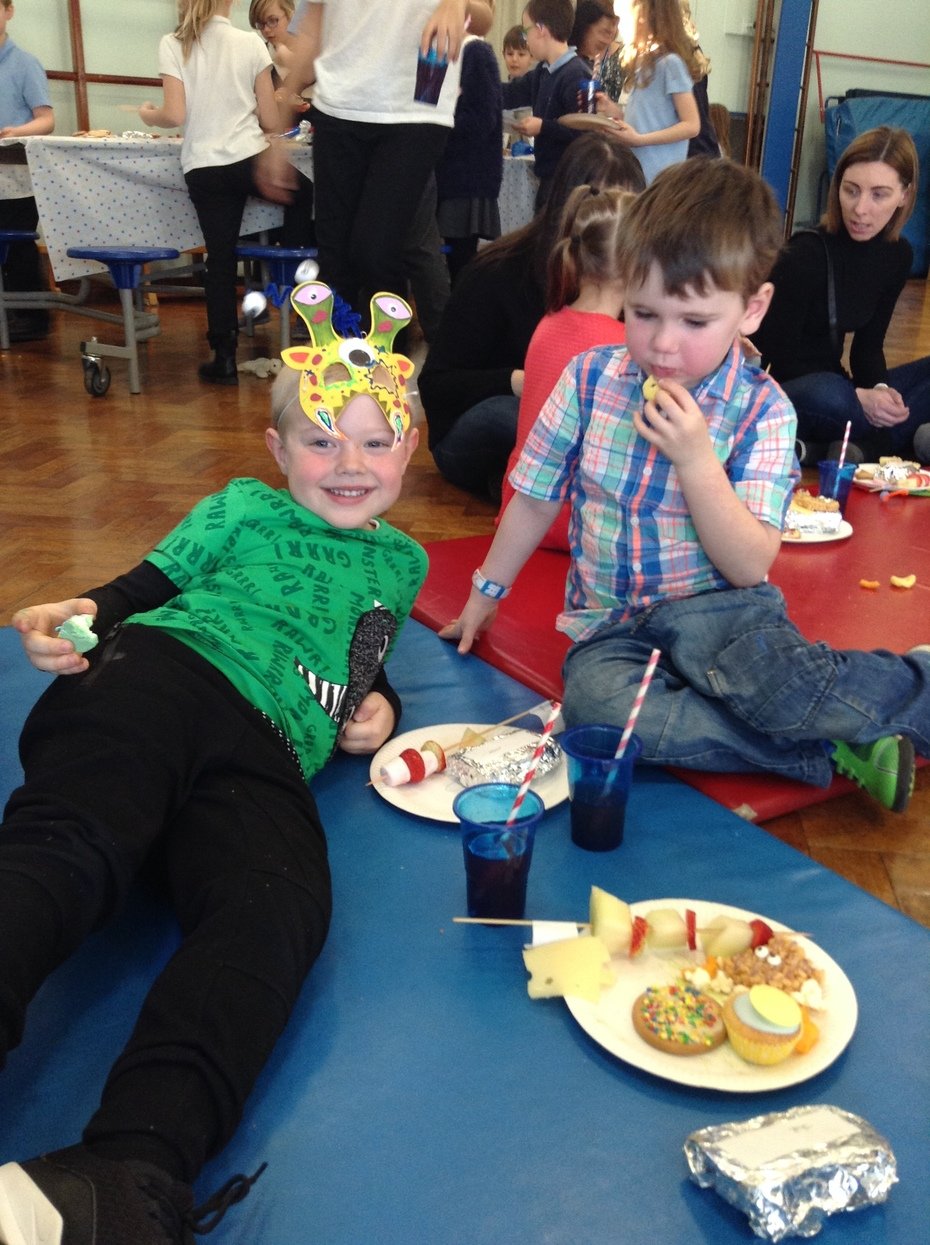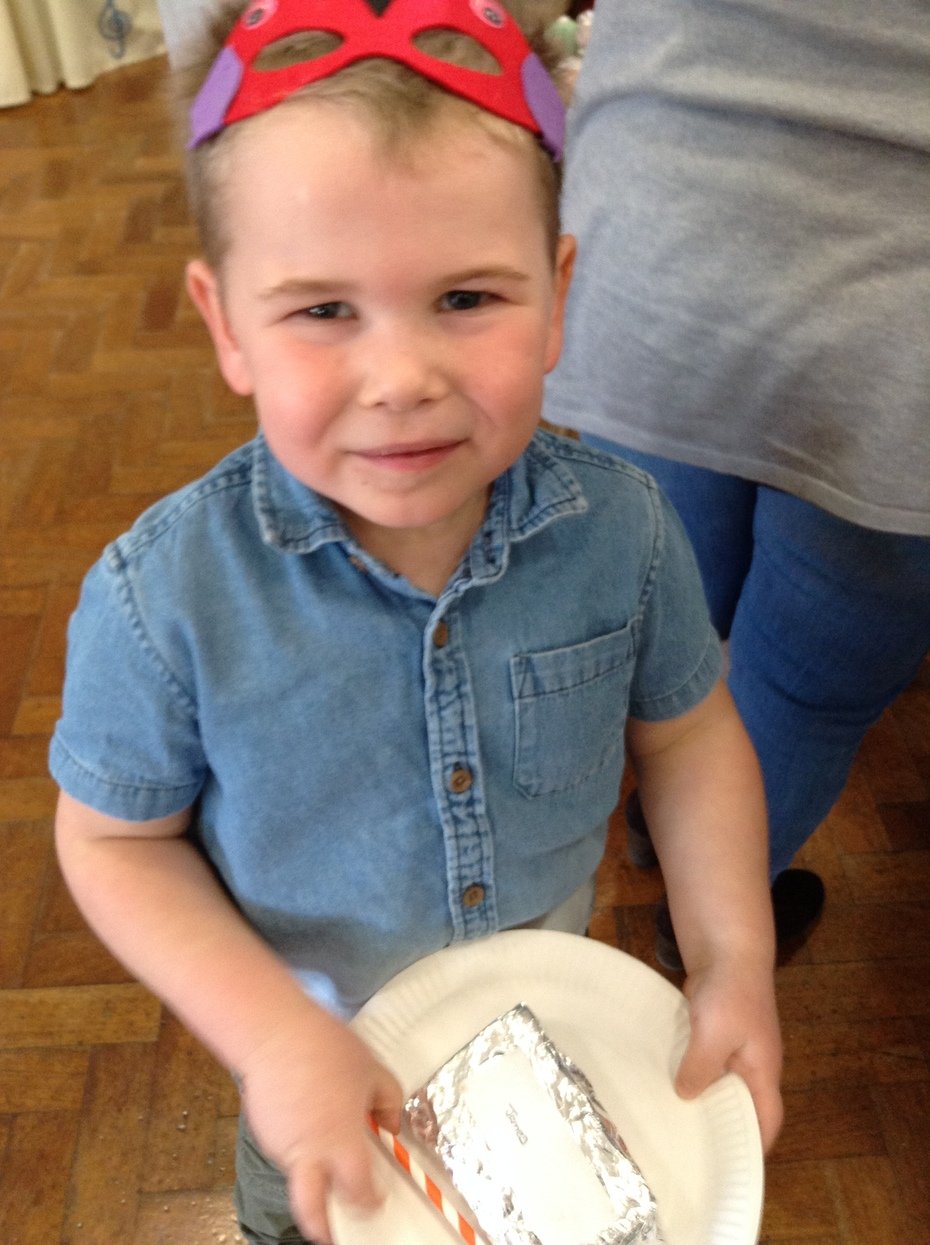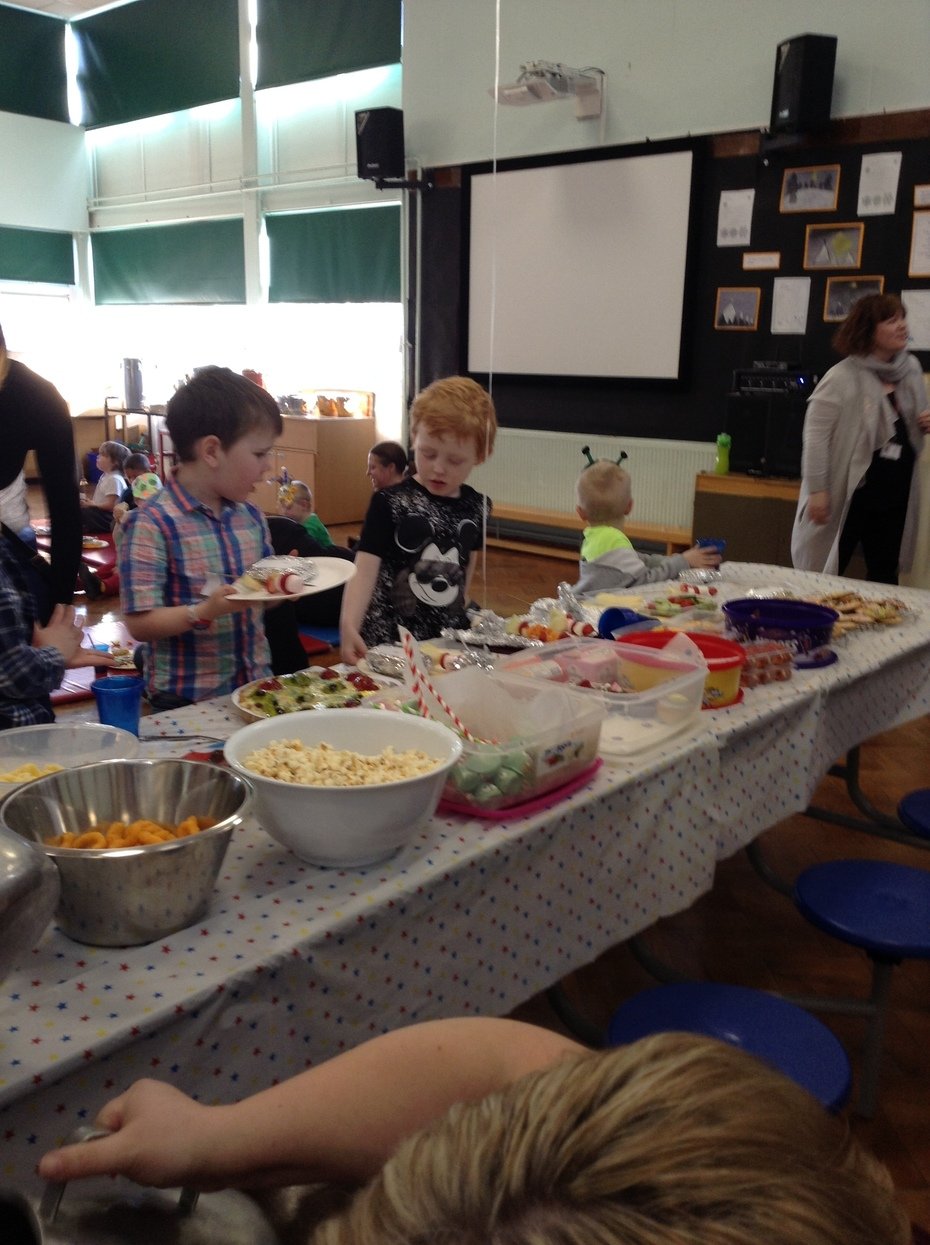 Charlotte from Yorkshire Water held an assembly this week, telling us all about their work with Water Aid to improve access to clean water, toilets and hygiene across the world. We found out how families access water in areas of Ethiopia and some children had a go at carrying imaginary water on their heads! More information about Water Aid can be found at www.wateraid.org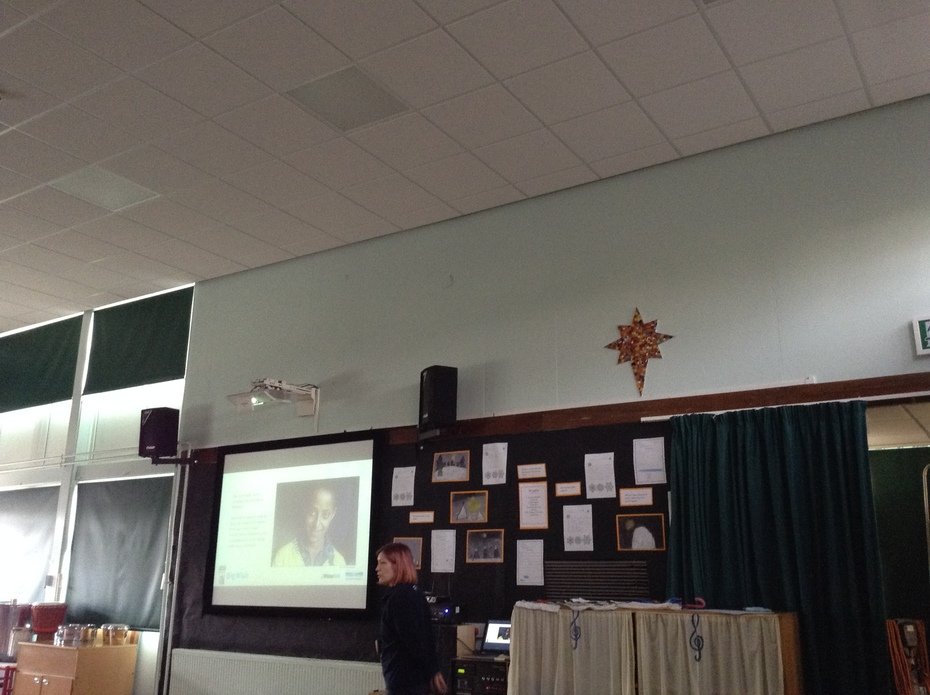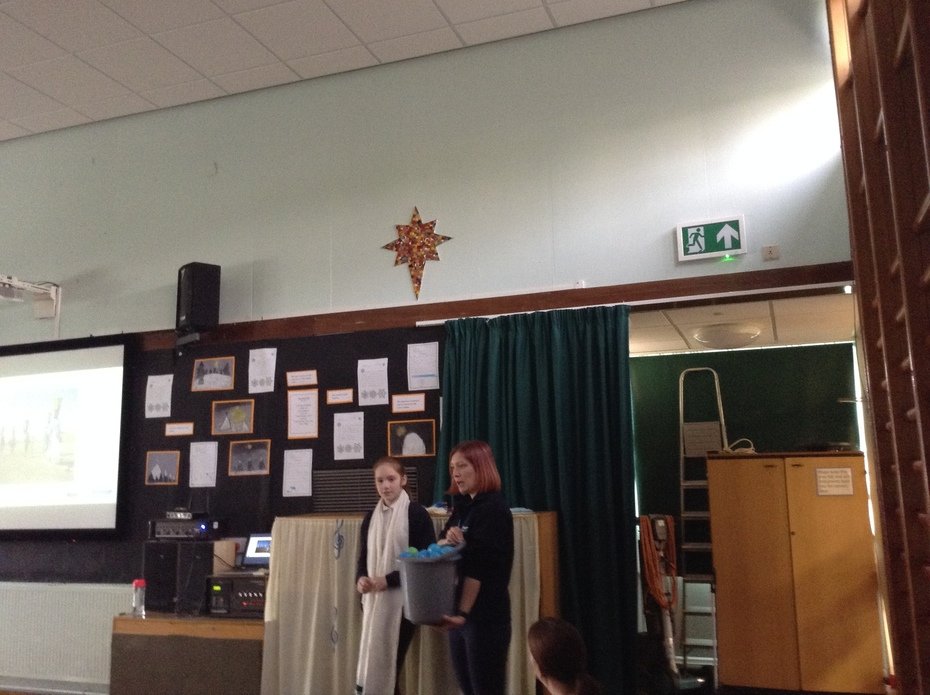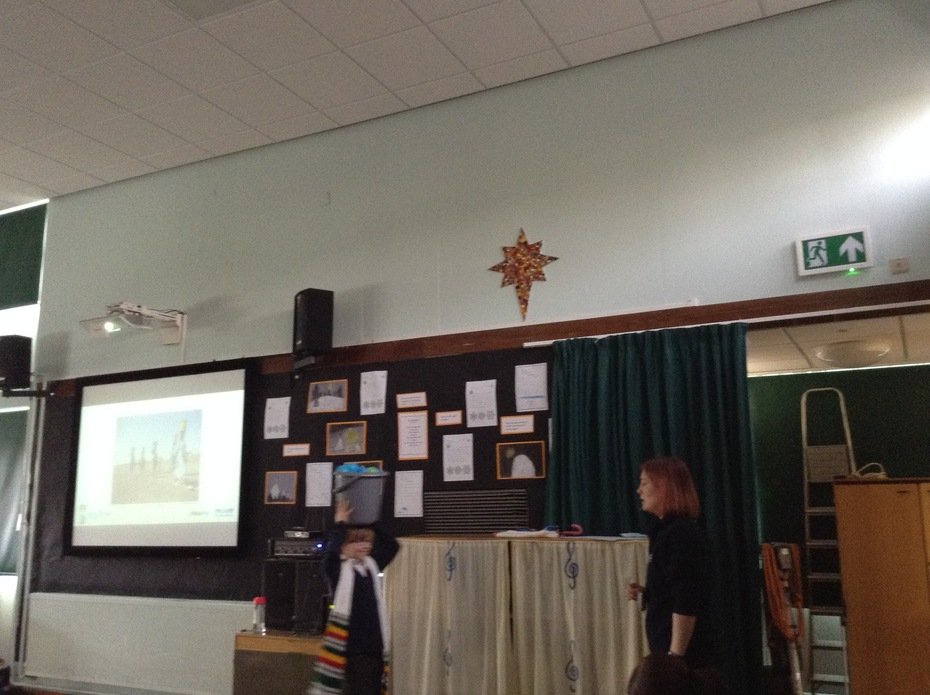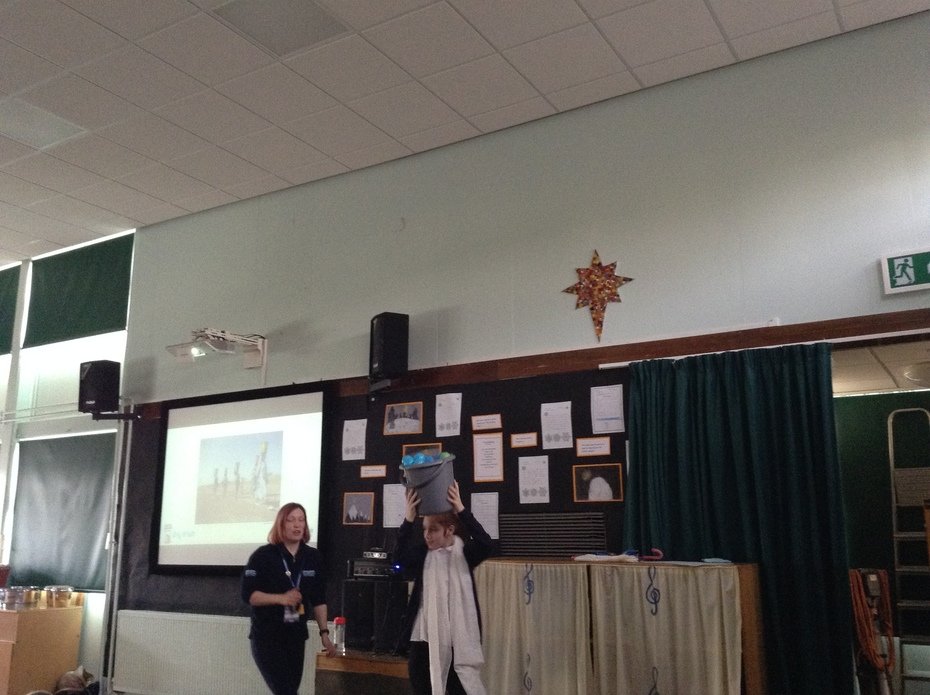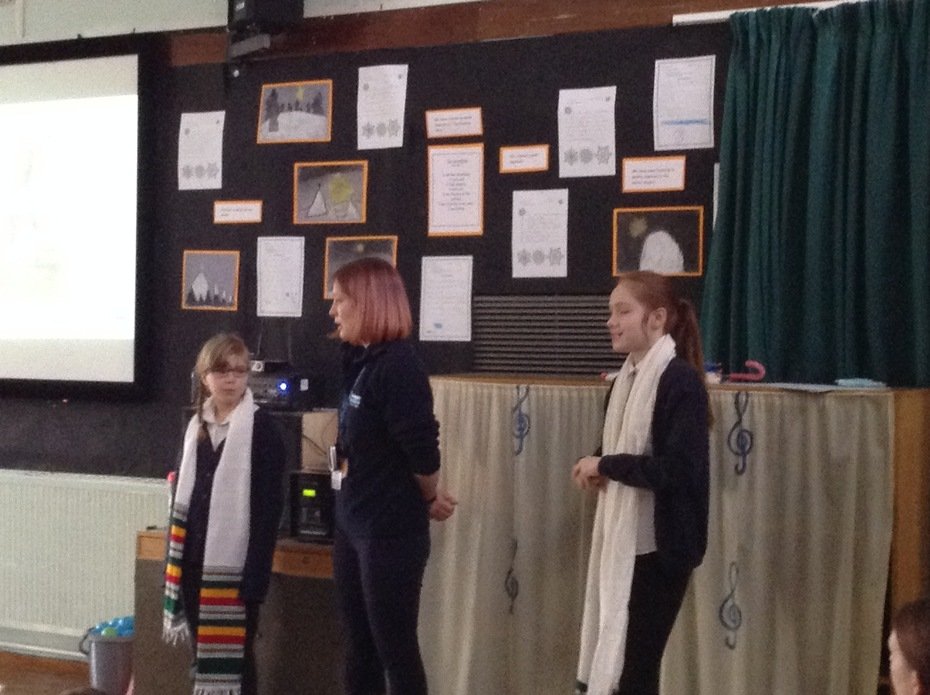 Below are some more examples of work from our Internet Safety Day last week. The work comes from Year 2.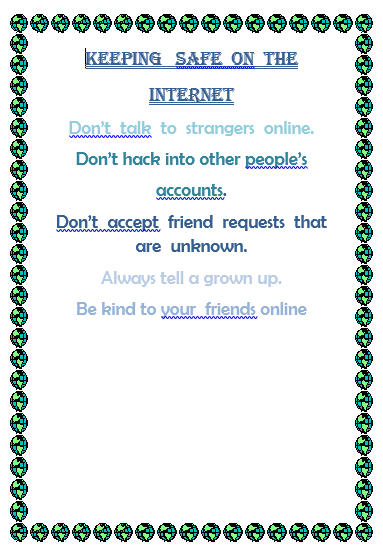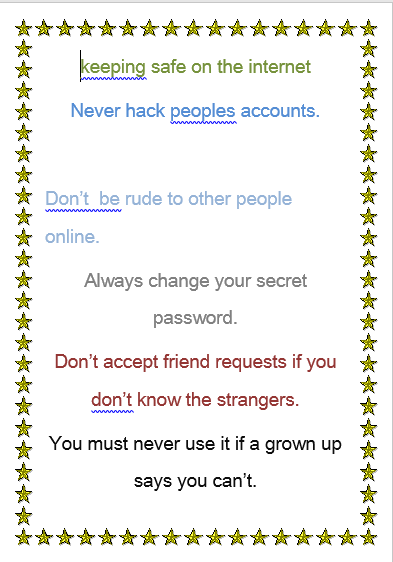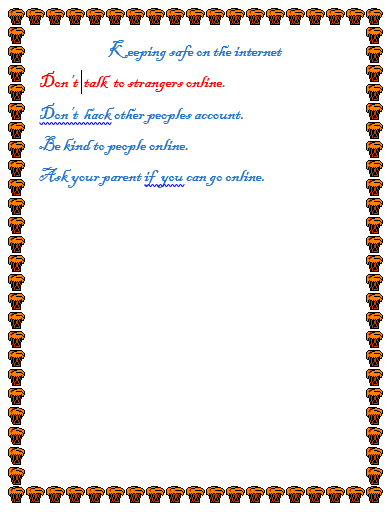 Mr Parkes (PE co-ordinator) has signed the school up to the Girls and Sport Pledge. Please see our logo and certificate below. This is because we pledge that we will do more for girls in sport (as well as the boys!). There is already a girls after school football club!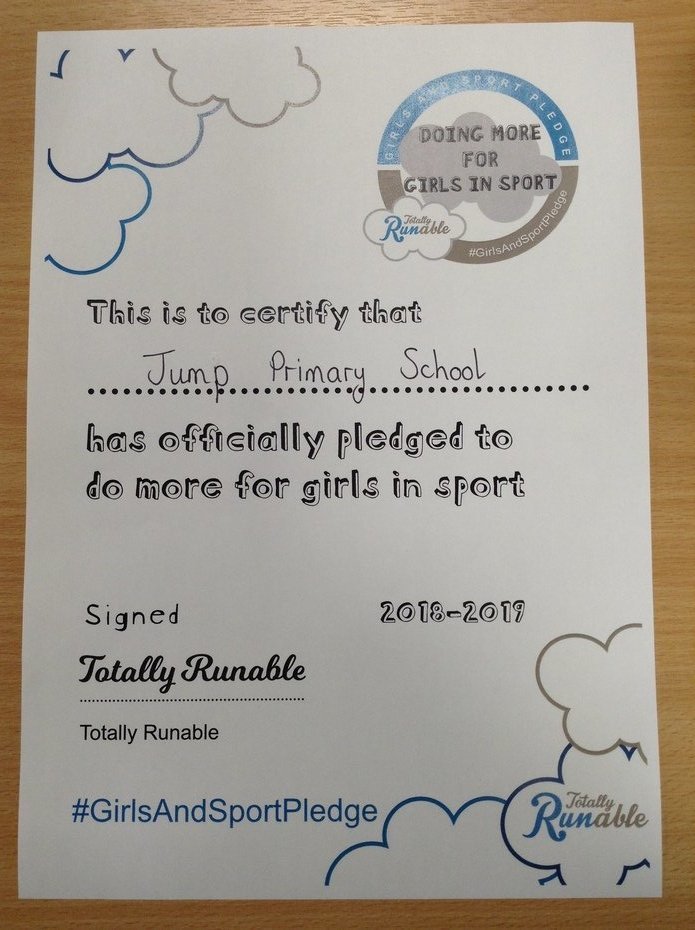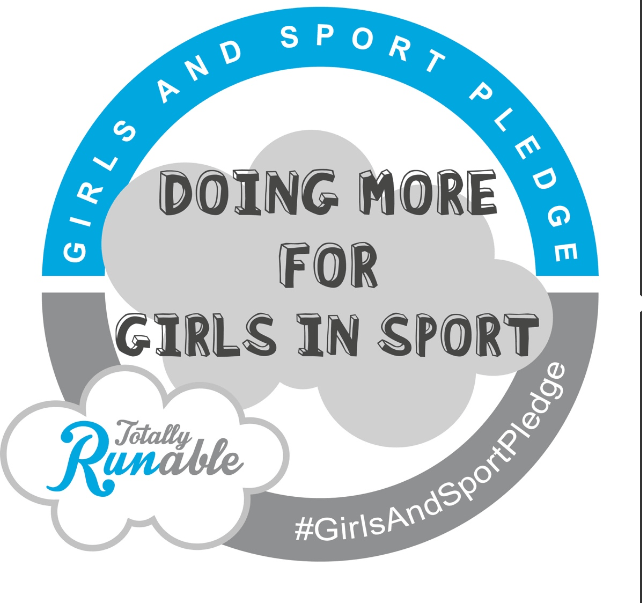 A reminder that we are on half term next week and Monday 25th February 2019 is an INSET day for teachers only. We will see you all on Tuesday 26th February 2019. We hope you all have a great half term!
Week ending 8th February 2019
Some children from Year 5 and 6 went to play football at West Meadows this afternoon (in the awful weather!) for a league match and a friendly match. Unfortunately they lost both matches but enjoyed playing. Well done everyone!
Year 1 invited parents in this week to play with some toys from the past as part of their topic. A great afternoon was had by all - thank you to those parents/grandparents/family members who were able to make it.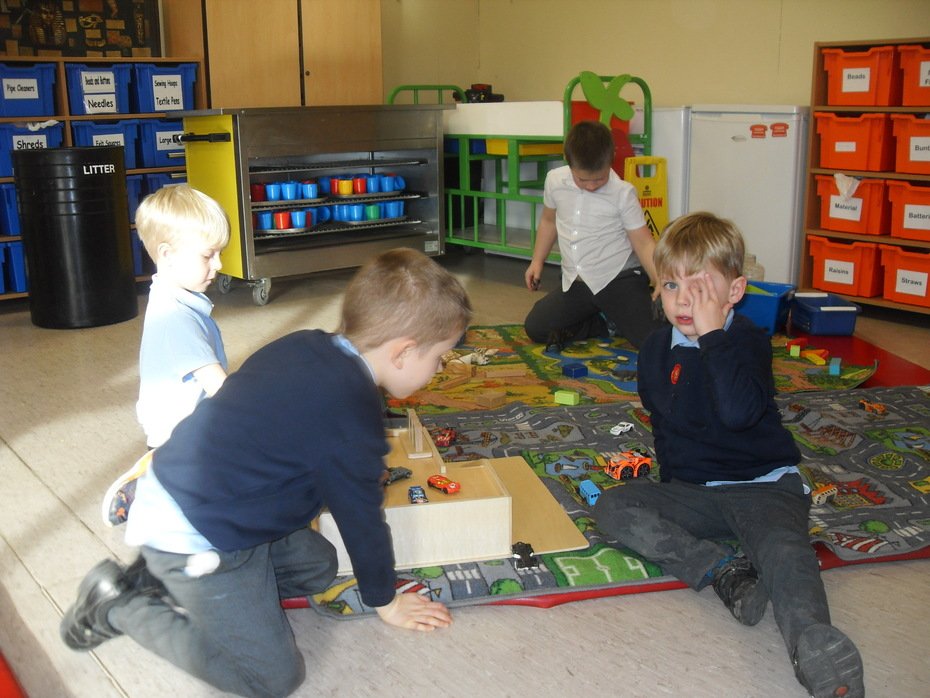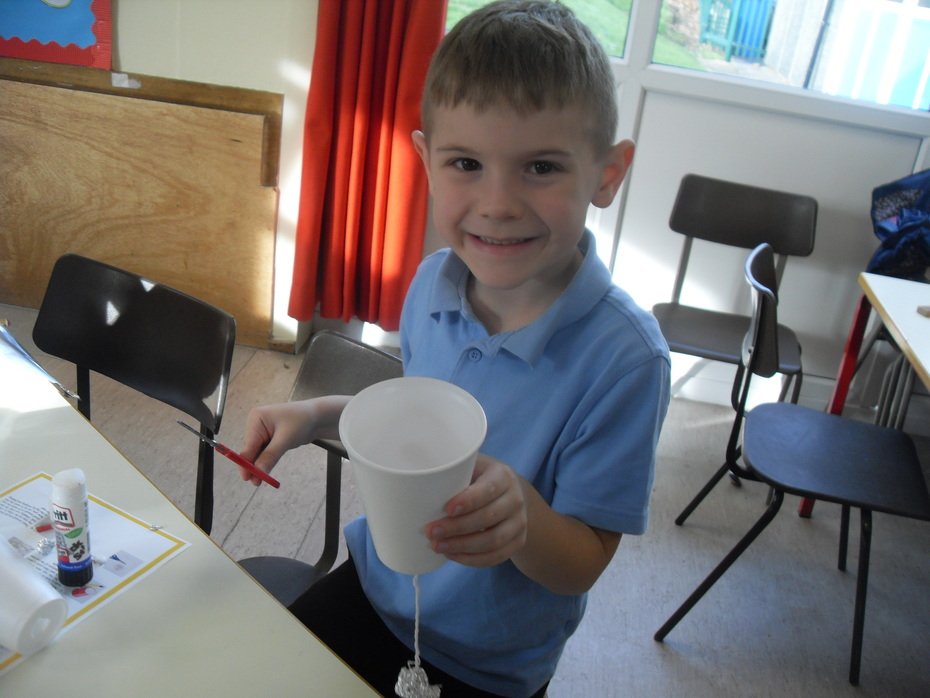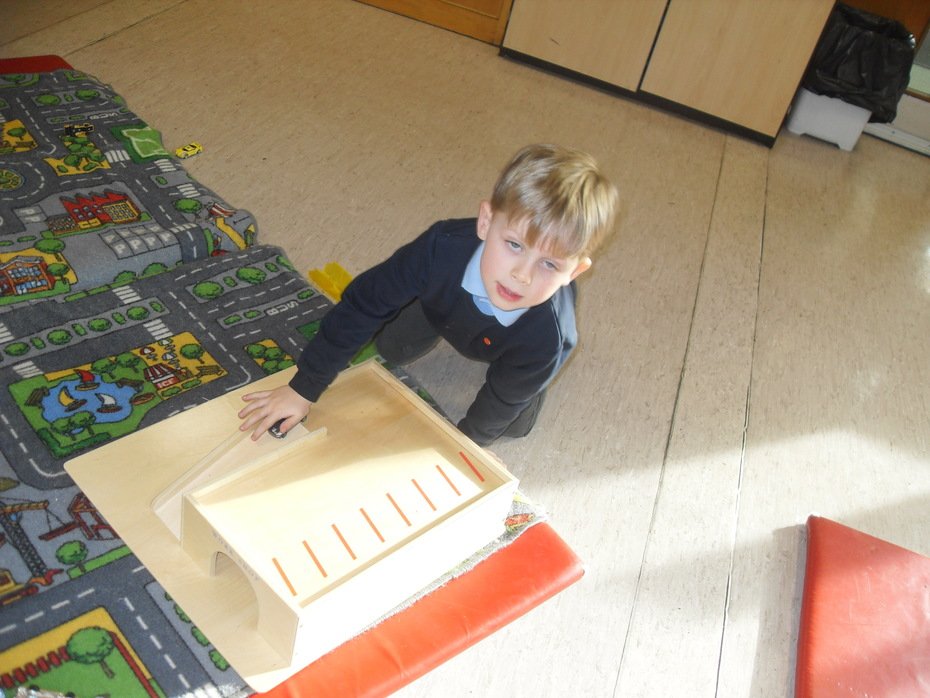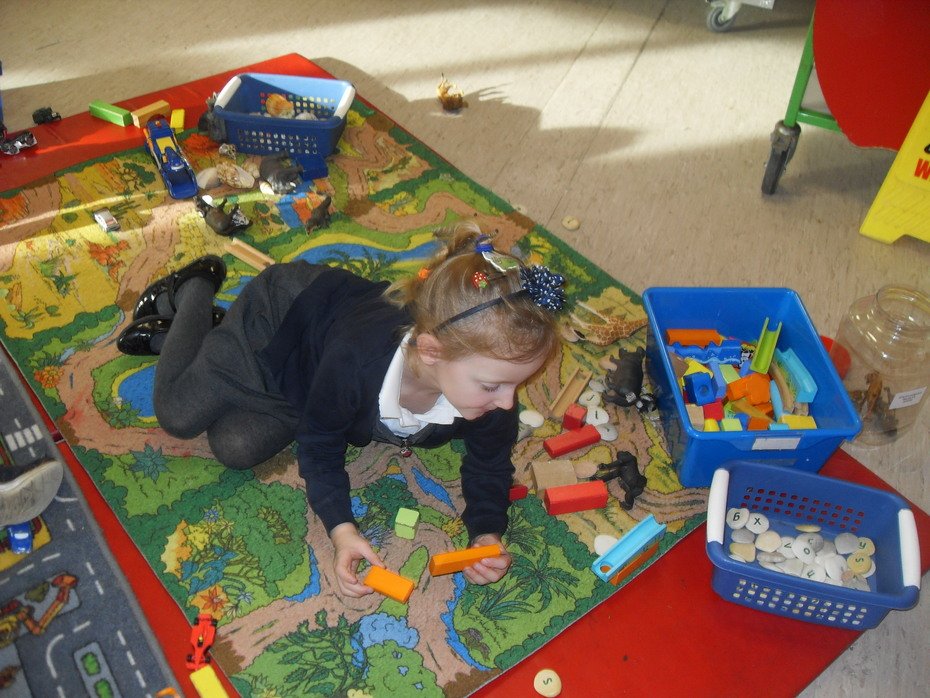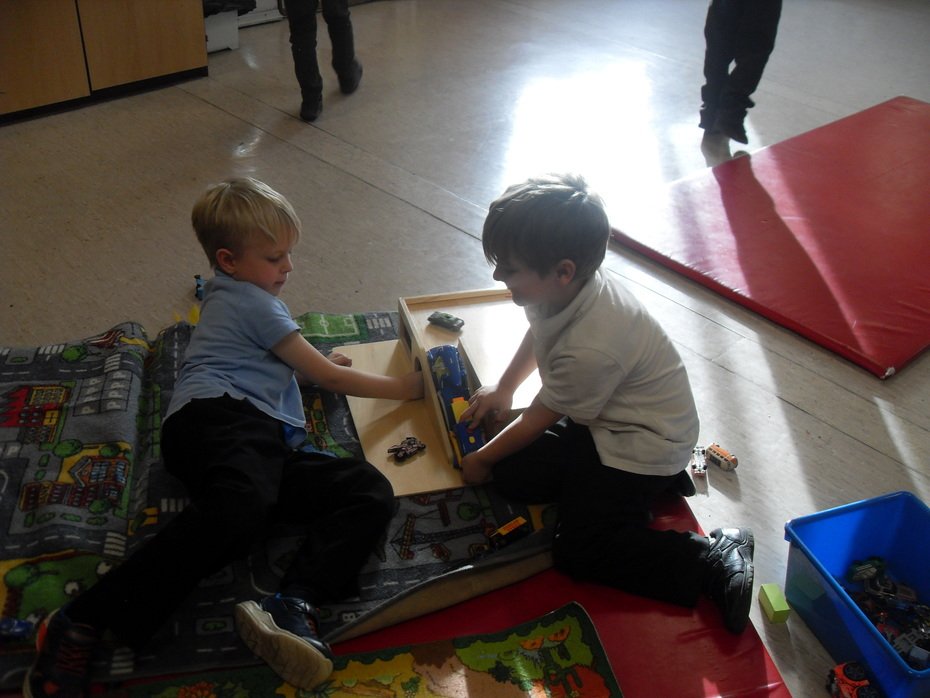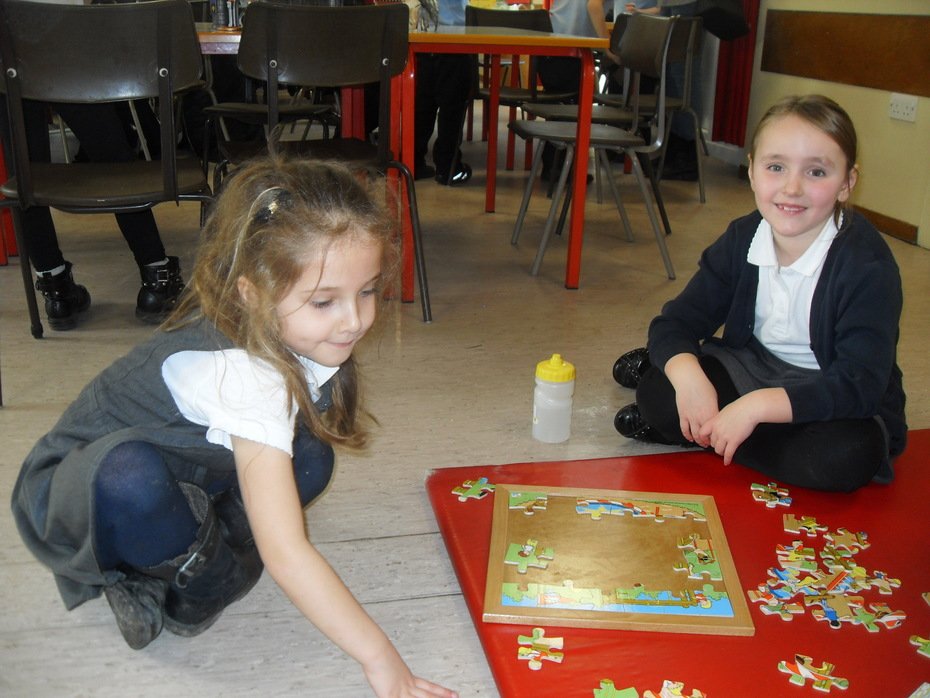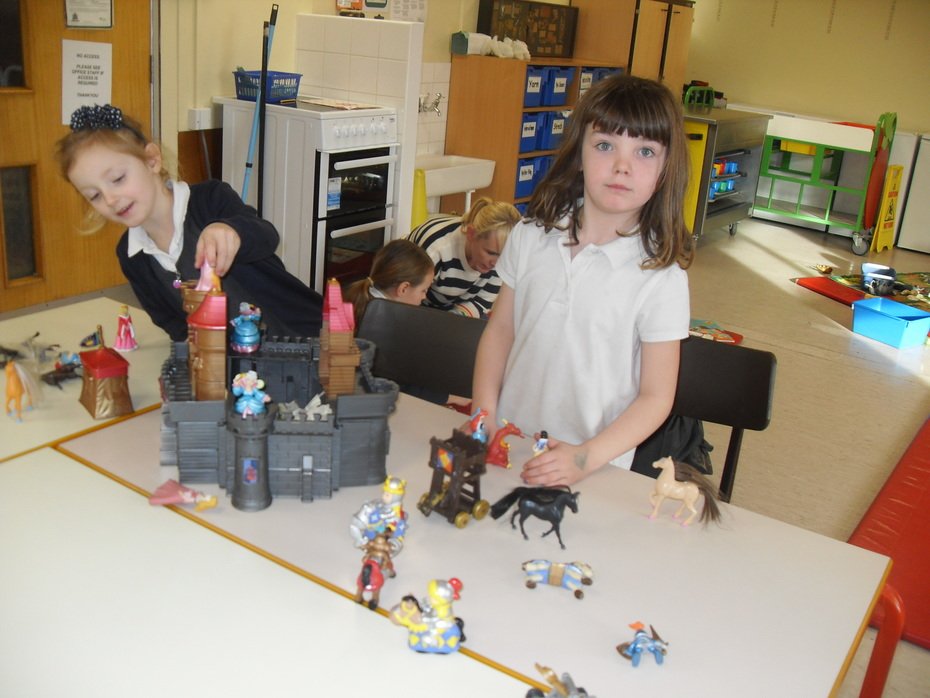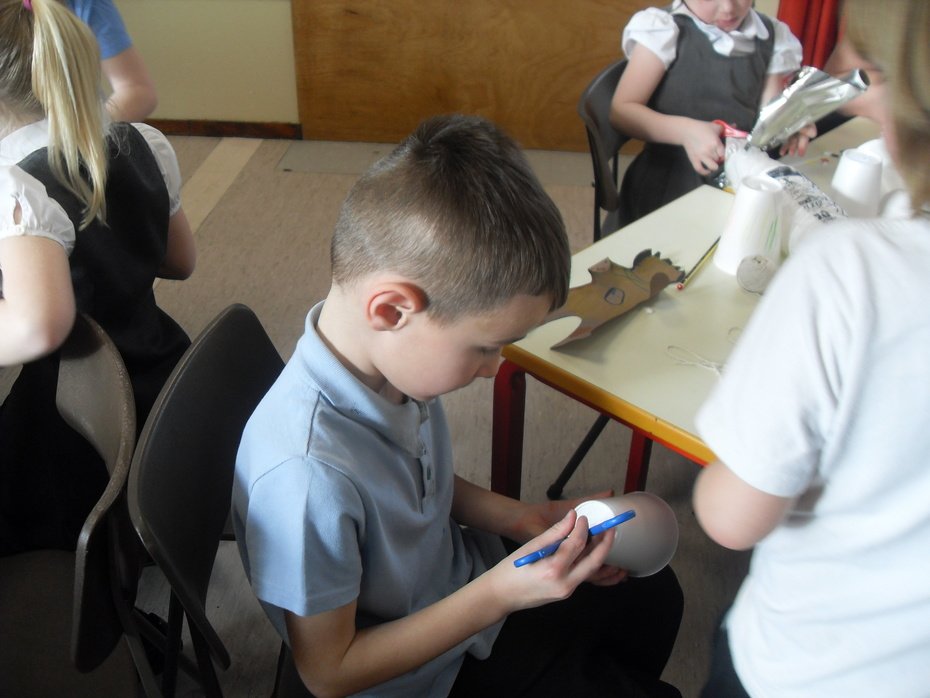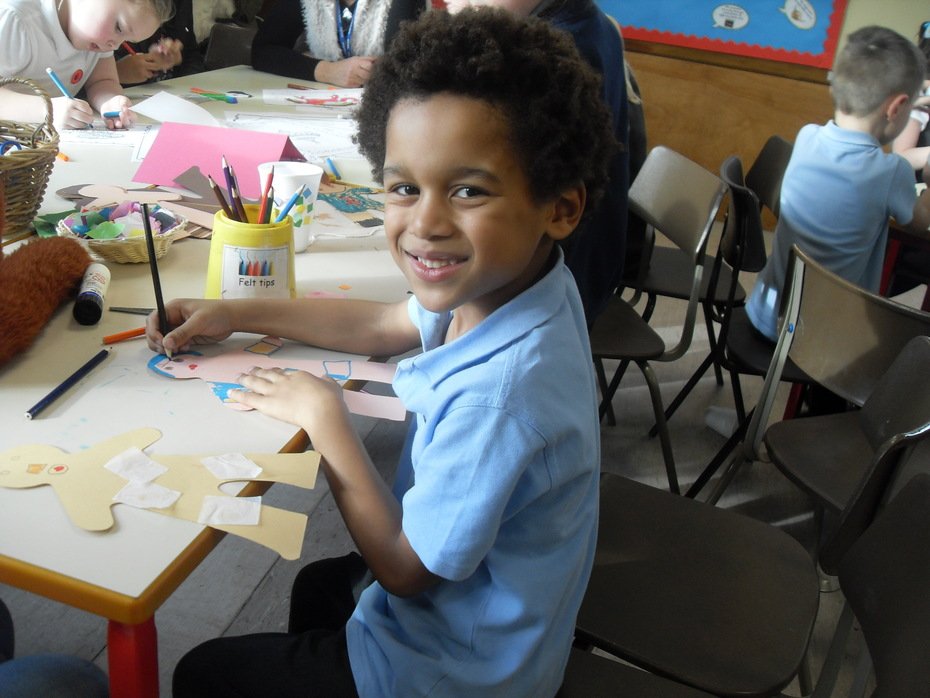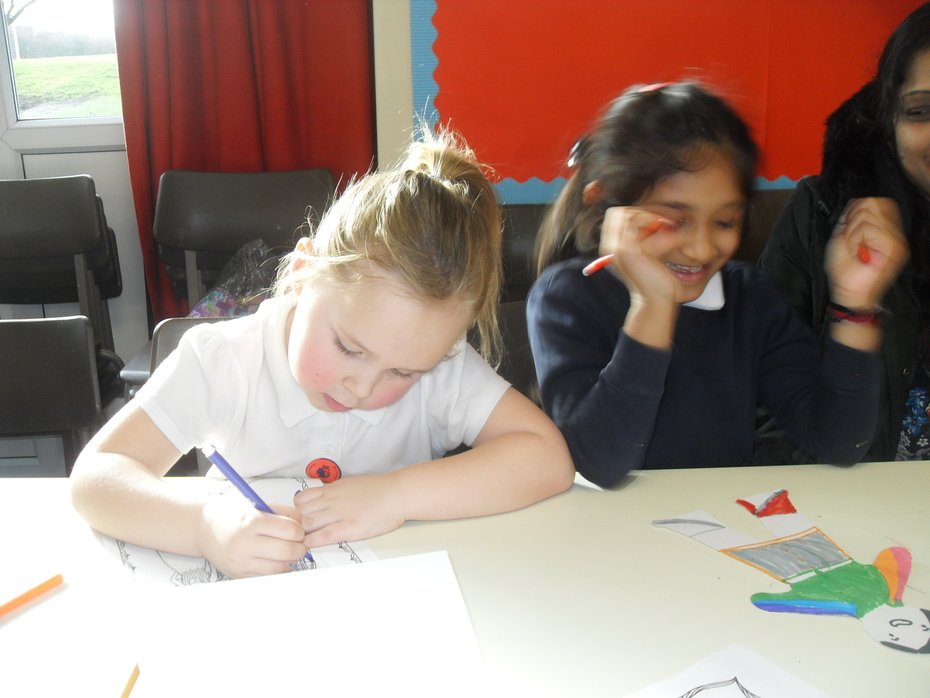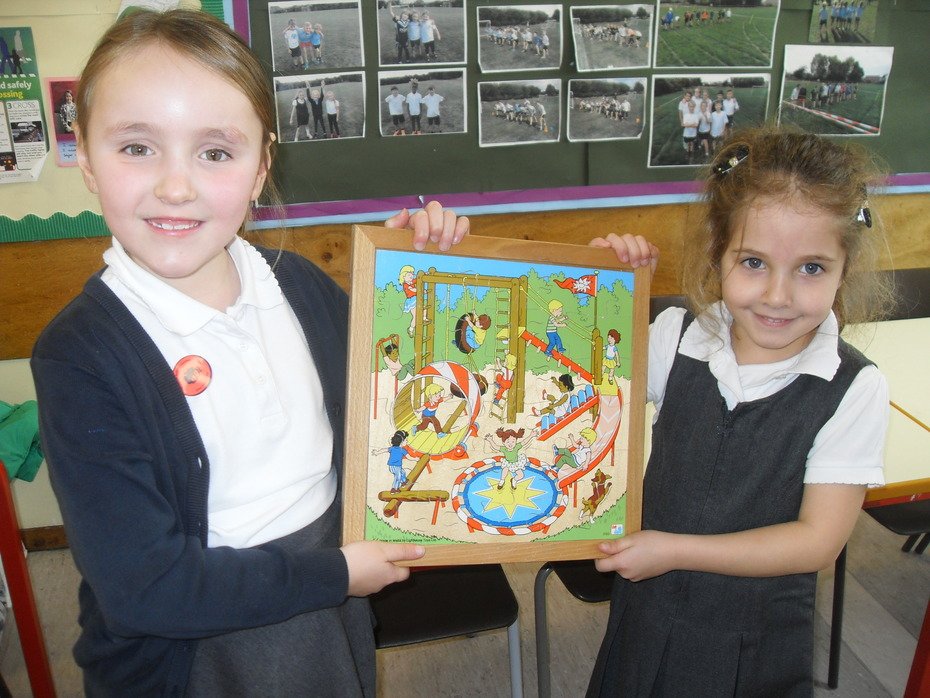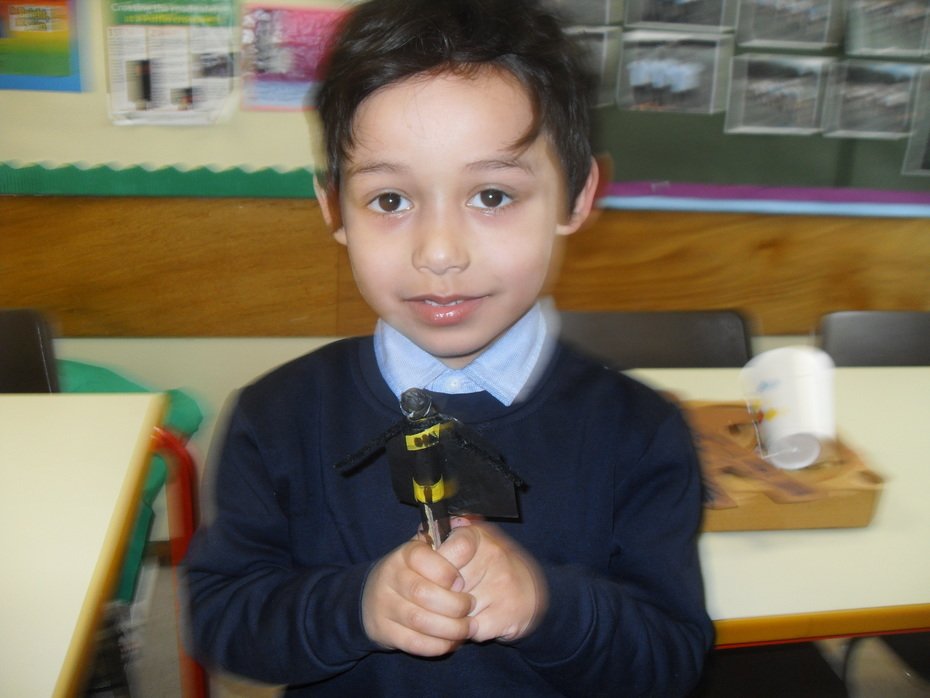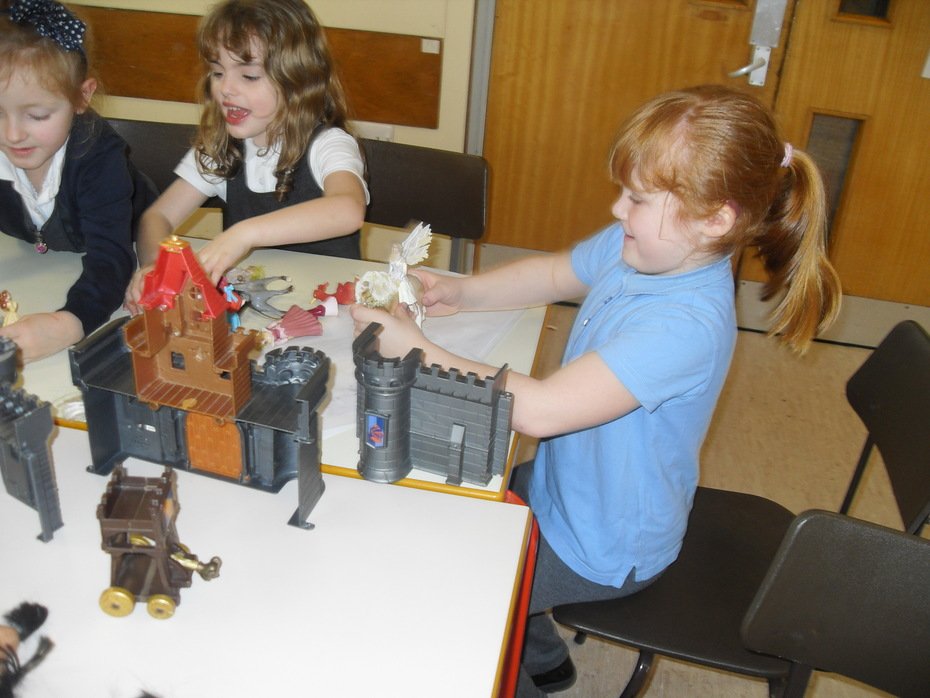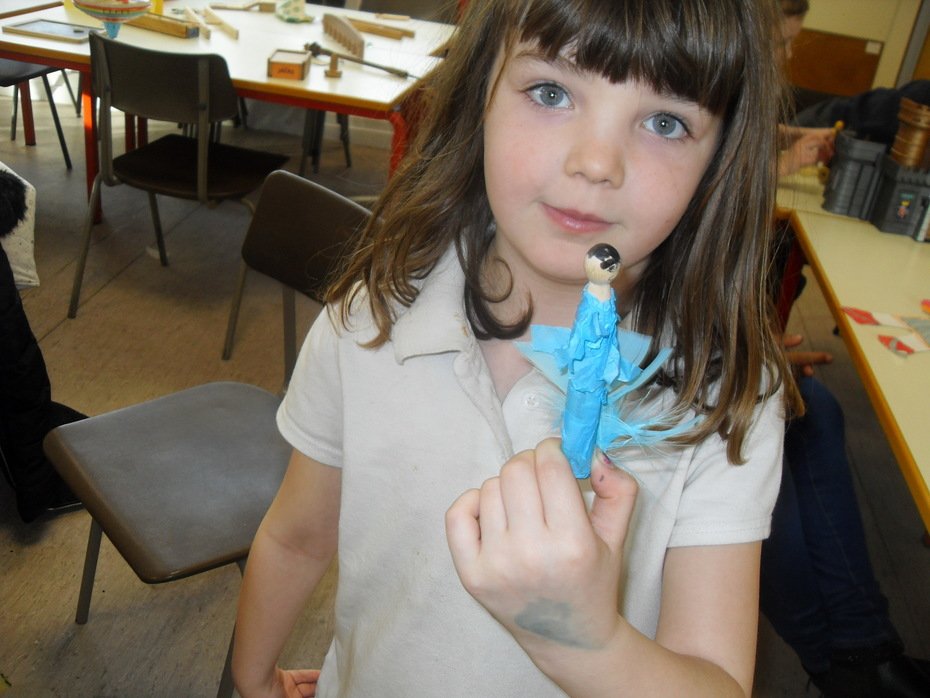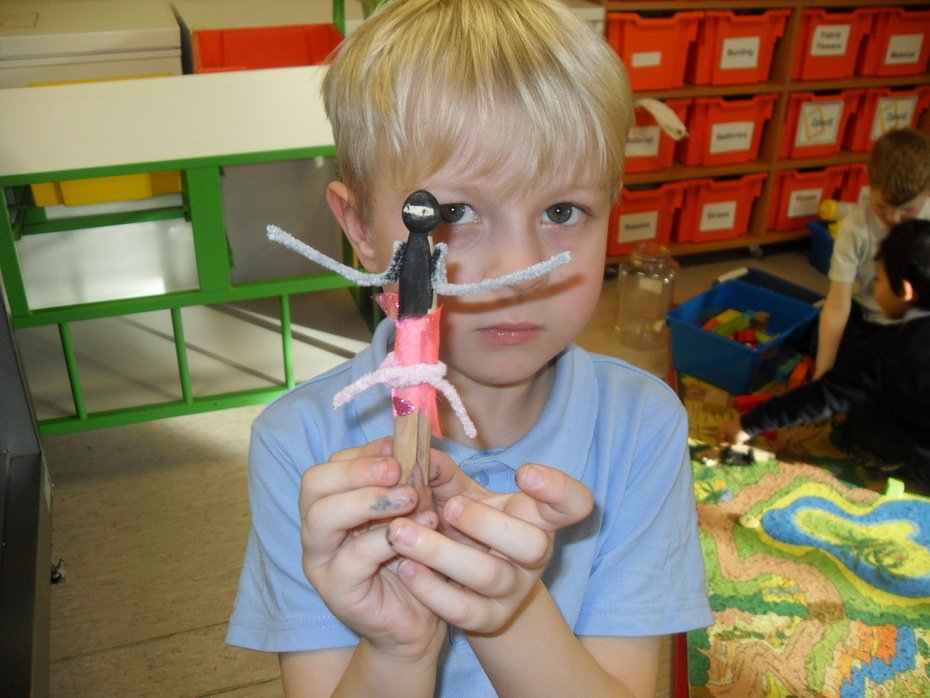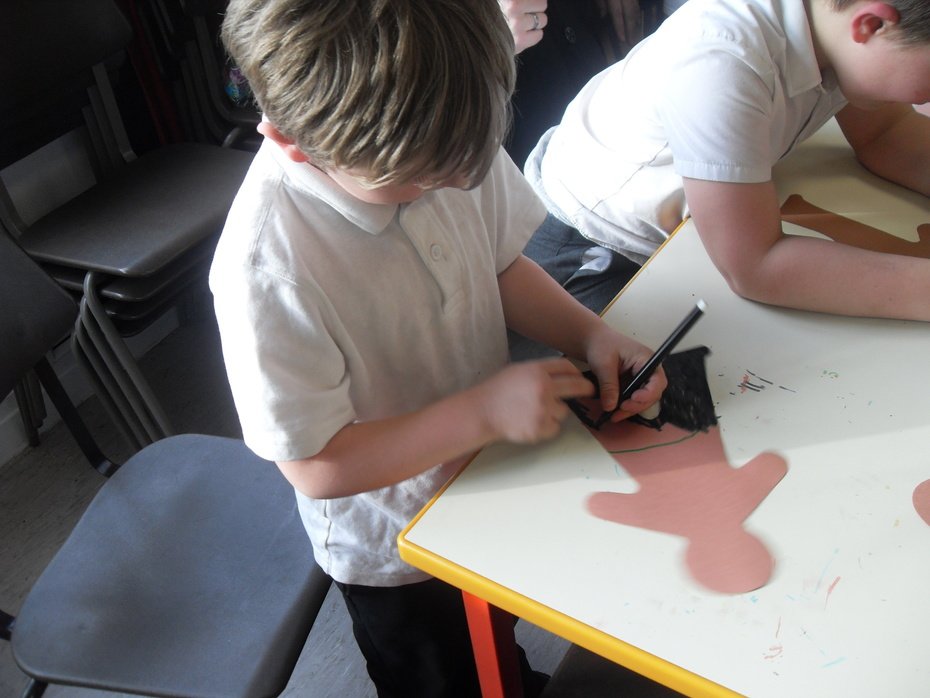 We celebrated 'Safer Internet Day' on Tuesday and below is some work that a child in Year 5 completed at home and a poster that two boys in Year 6 made in class. We will hopefully have more work to show you next week.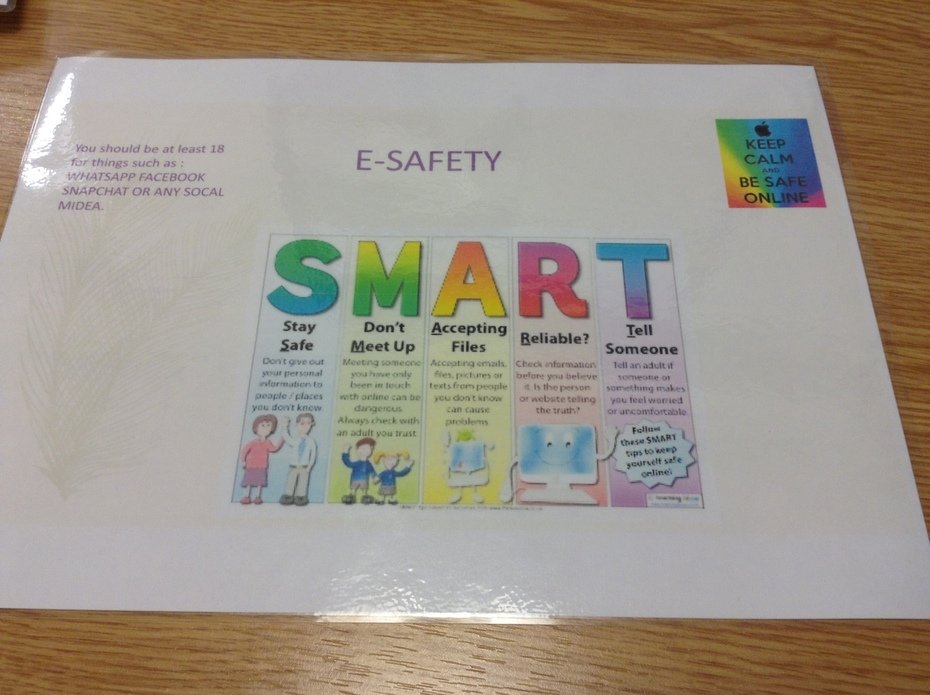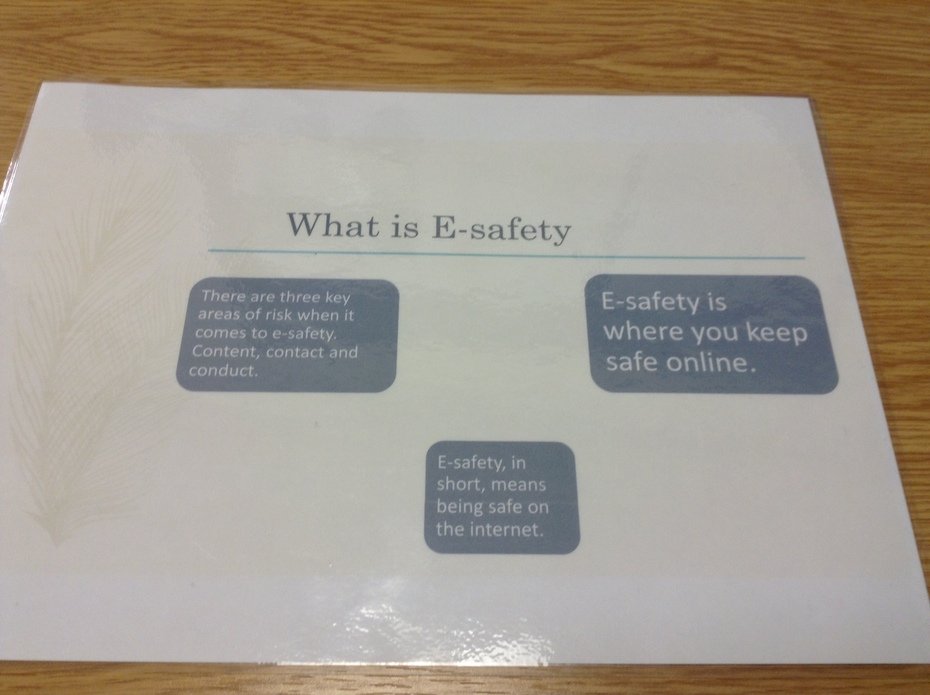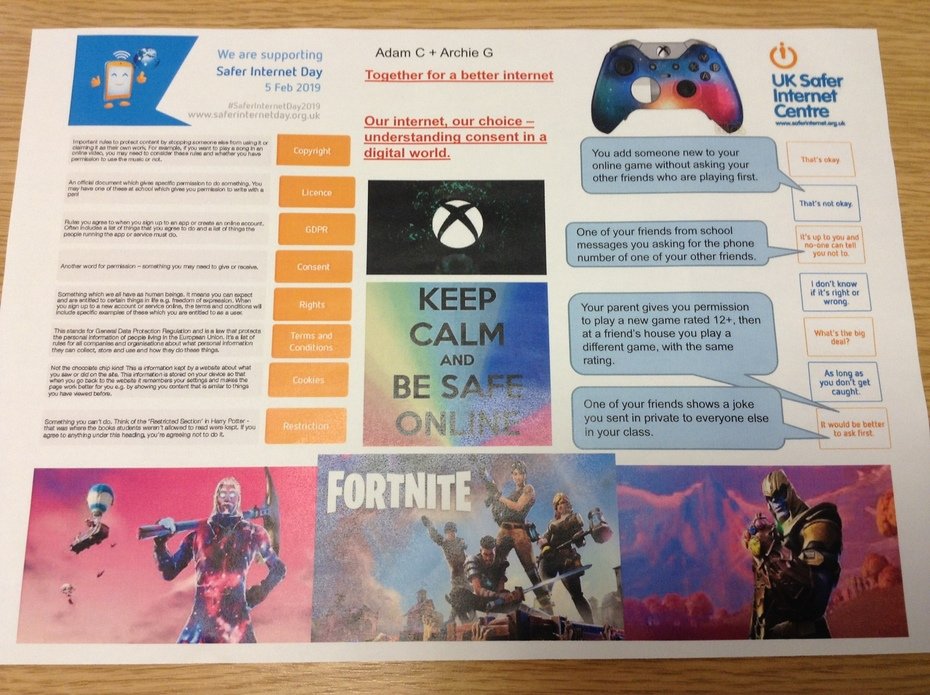 Year 4 enjoyed a trip to Pizza Express this week as a reward for winning the best attendance last year. They made their own pizzas and had a great time.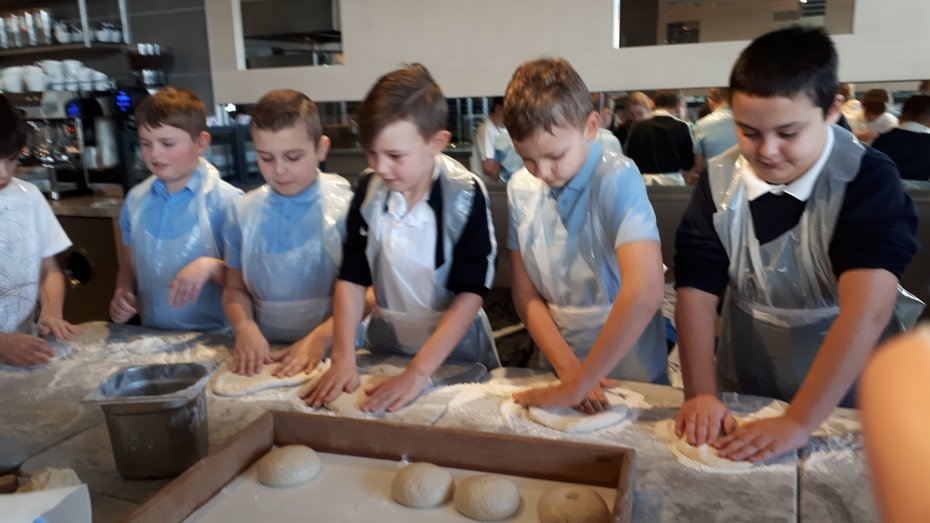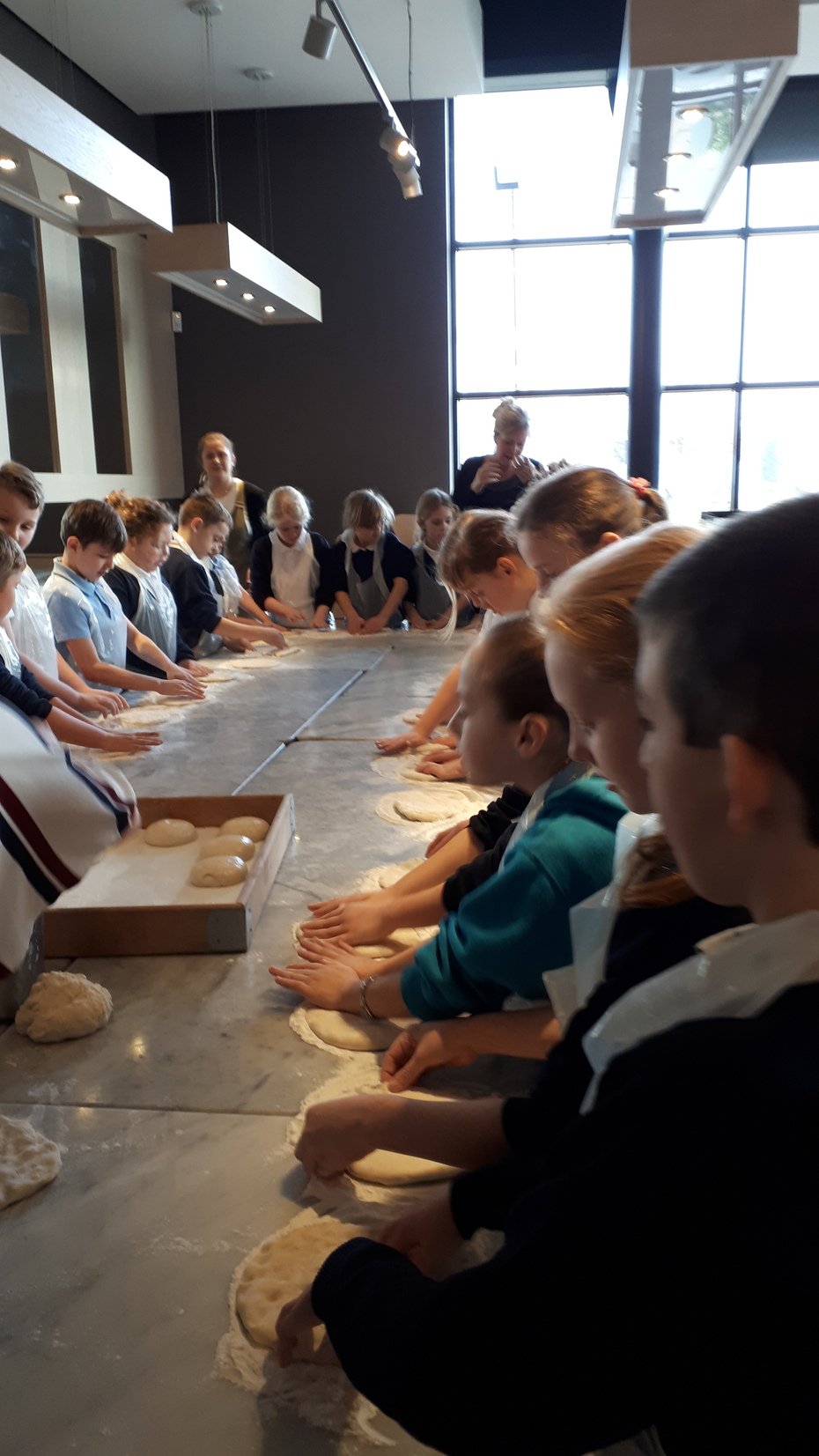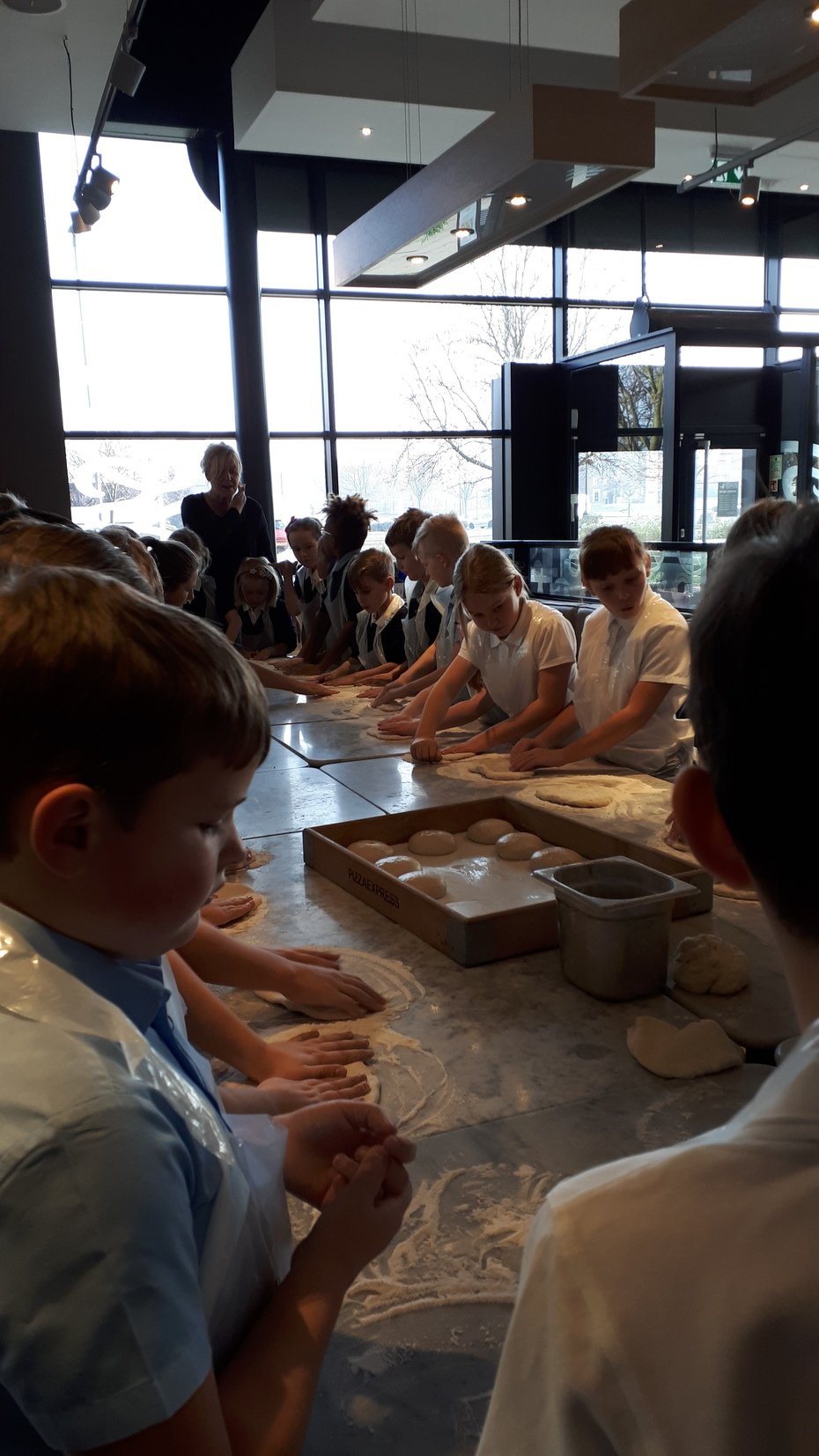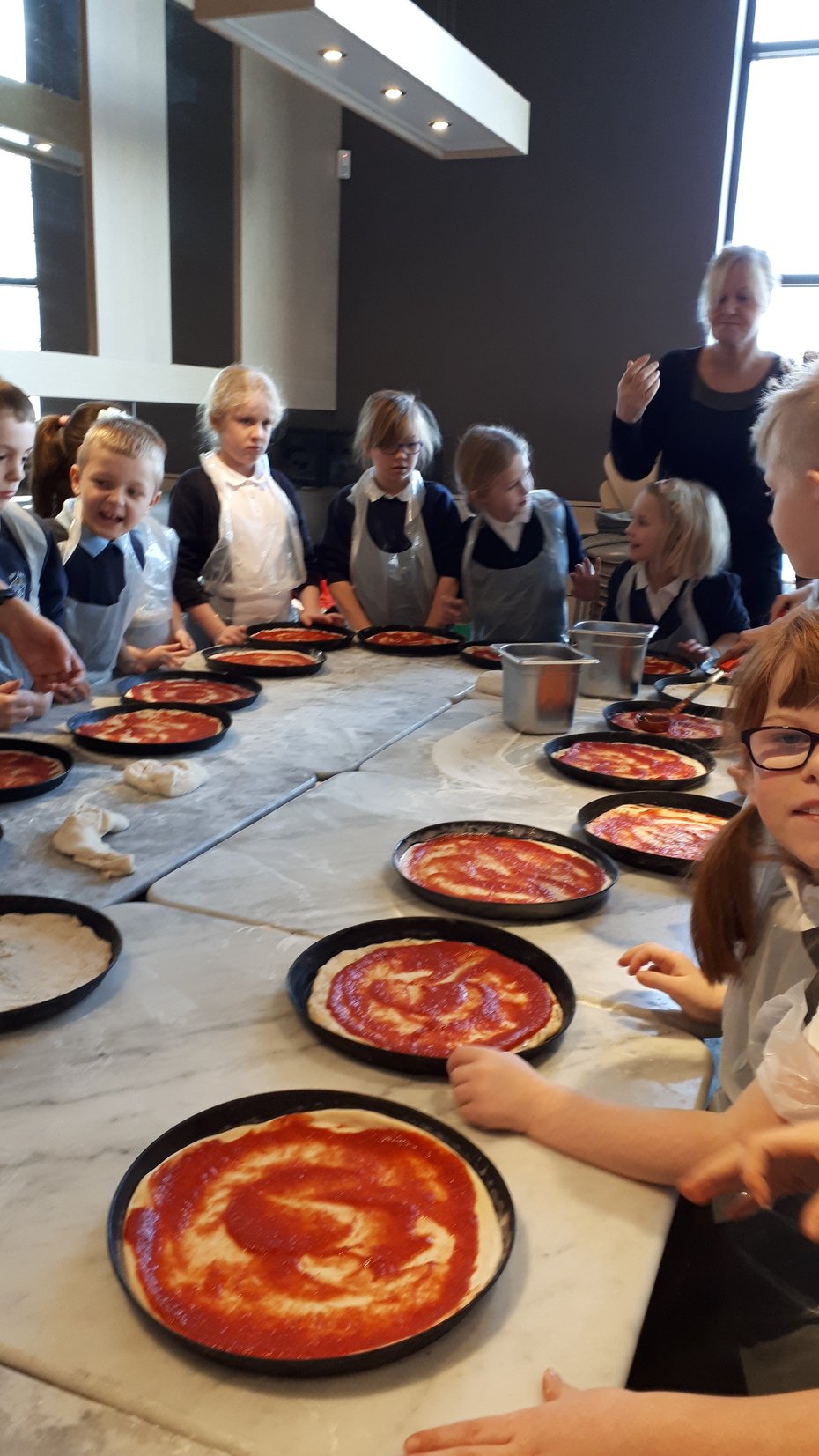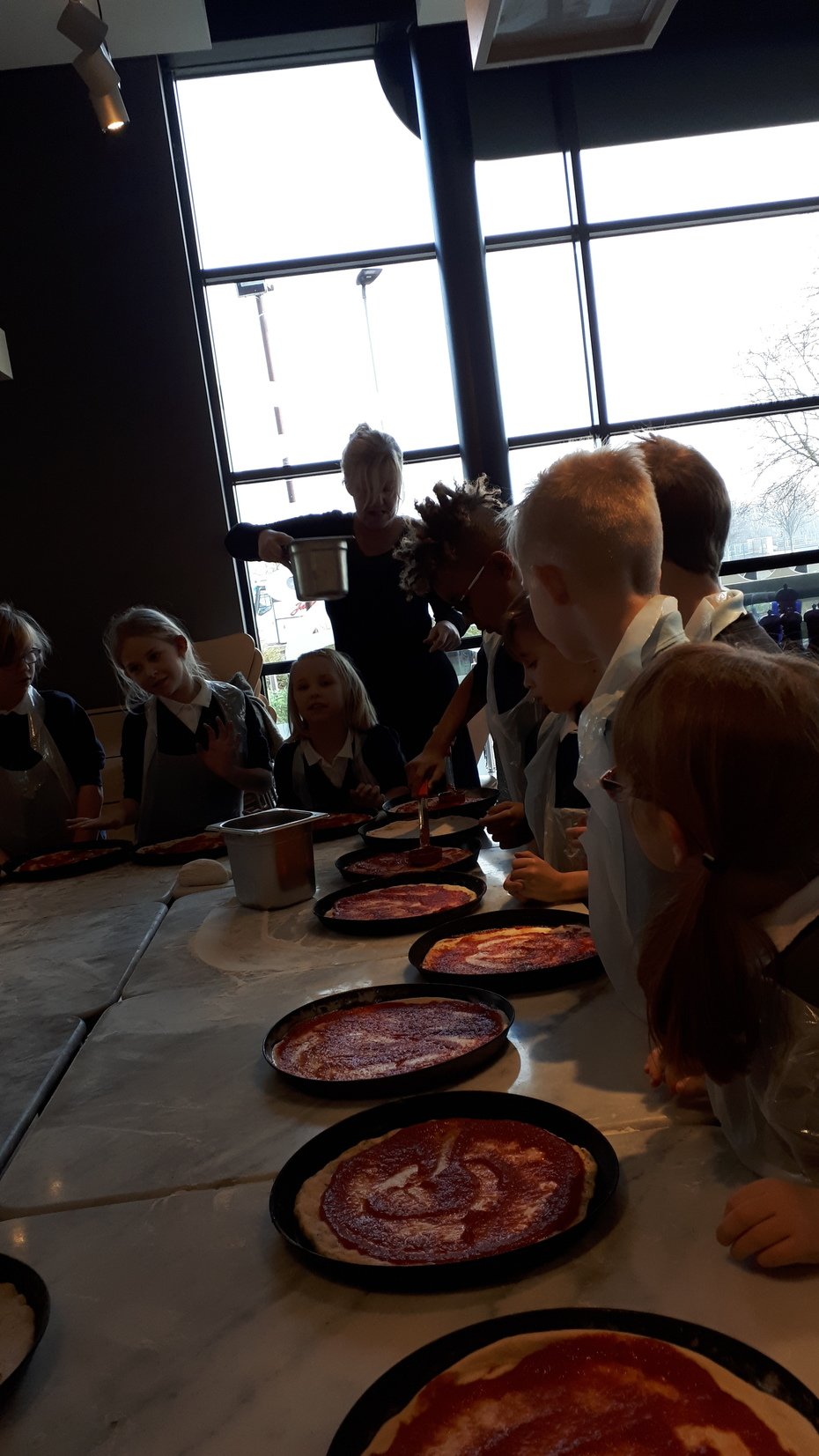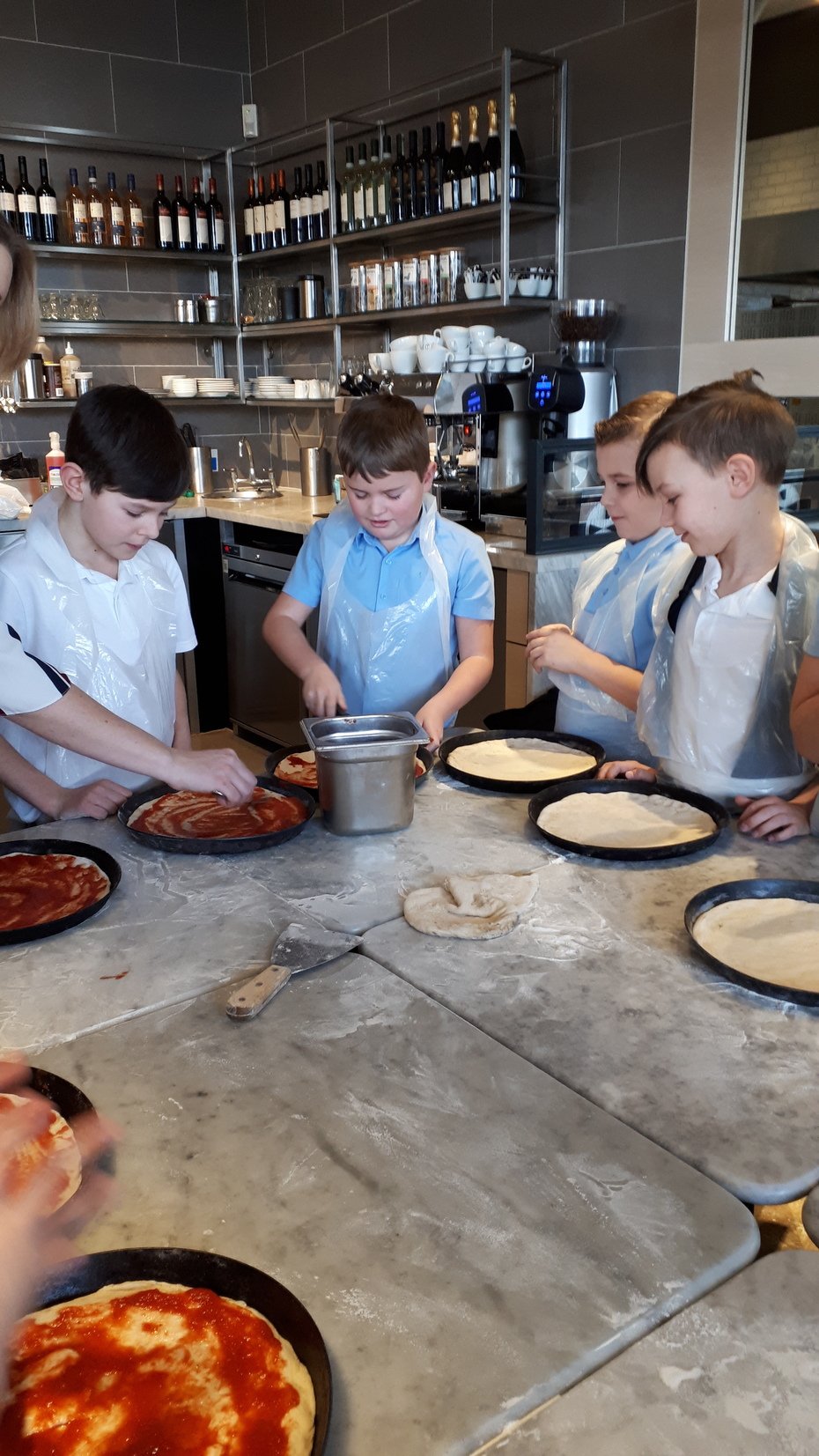 Year 3 have been working hard on their homework projects linked to the topic 'Why is the UK a unique place to live?' They have worked incredibly hard bringing in their homemade projects of famous landmarks - as you can see they are amazing!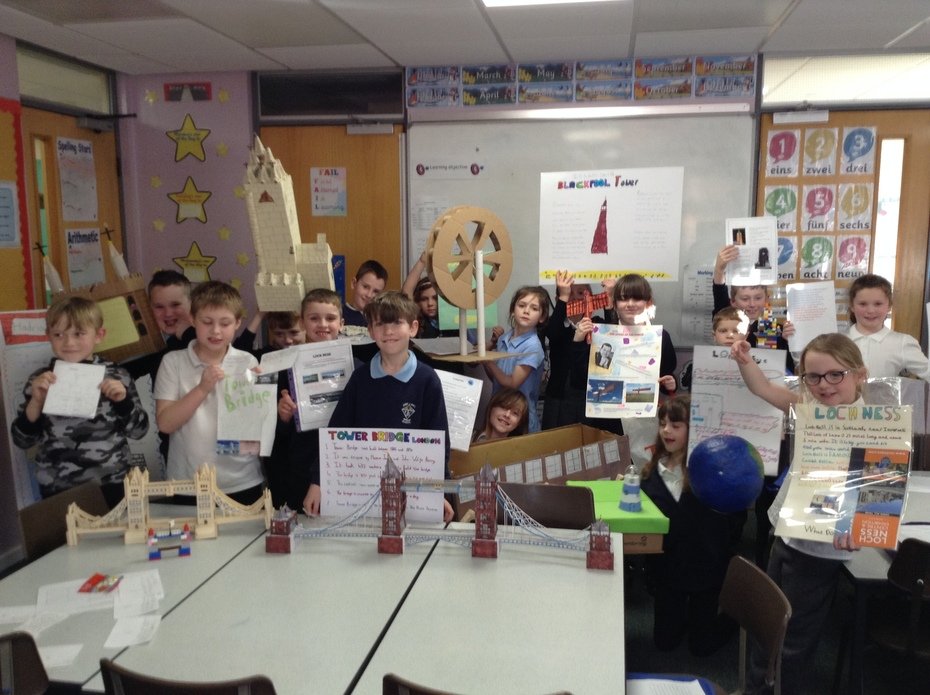 Things to look out for next week...
Slots for Parents Evening can be booked from Monday by calling into the classroom (Nursery to Year 4) or by calling into the school office (Year 5 and 6). Parents evening is on Monday 4th and Monday 11th March.
Children will be learning about water in a special assembly delivered by Water Aid.
Week ending 1st February 2018
Unfortunately (but not unsurprisingly!) the football team couldn't play today due to a frozen pitch at Birdwell. The match will be rearranged soon!
Here are some photos of Year 1 having their bagels last week.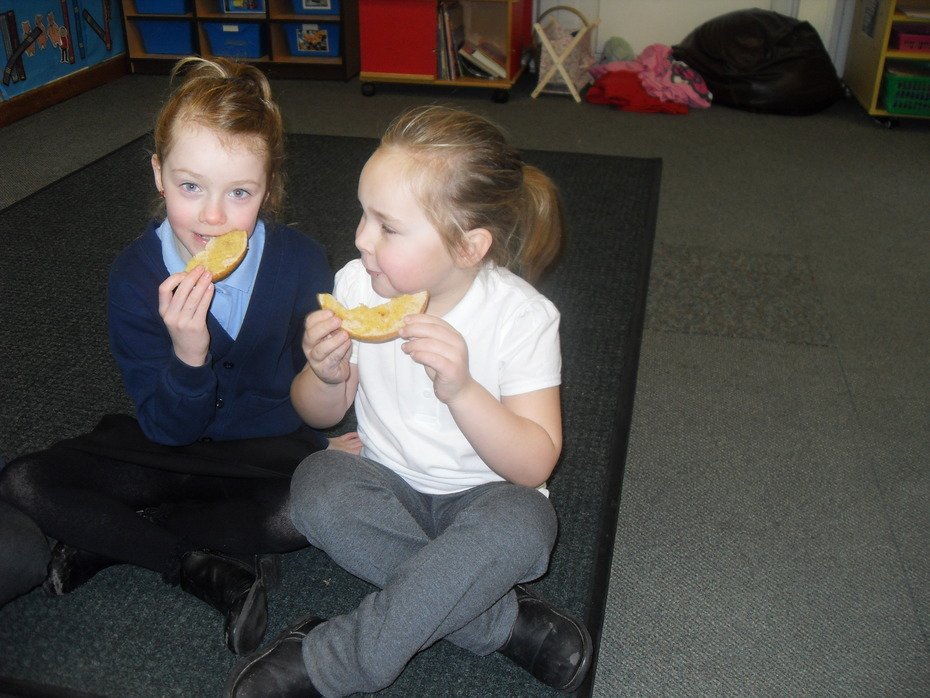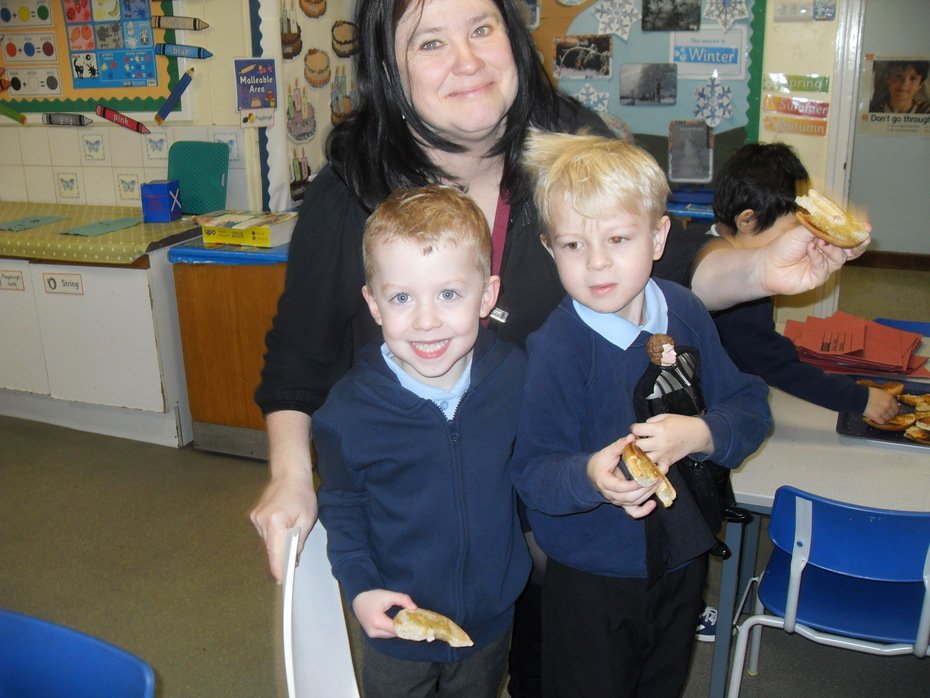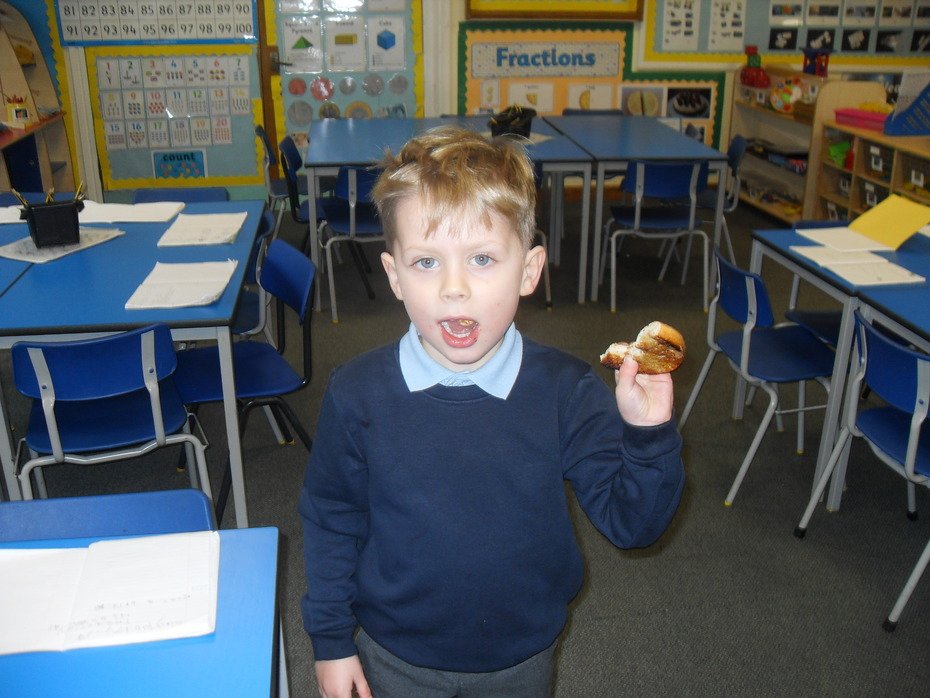 Year 5 managed to complete their litter pick with the Tidy Team this week after it was cancelled before Christmas due to the weather.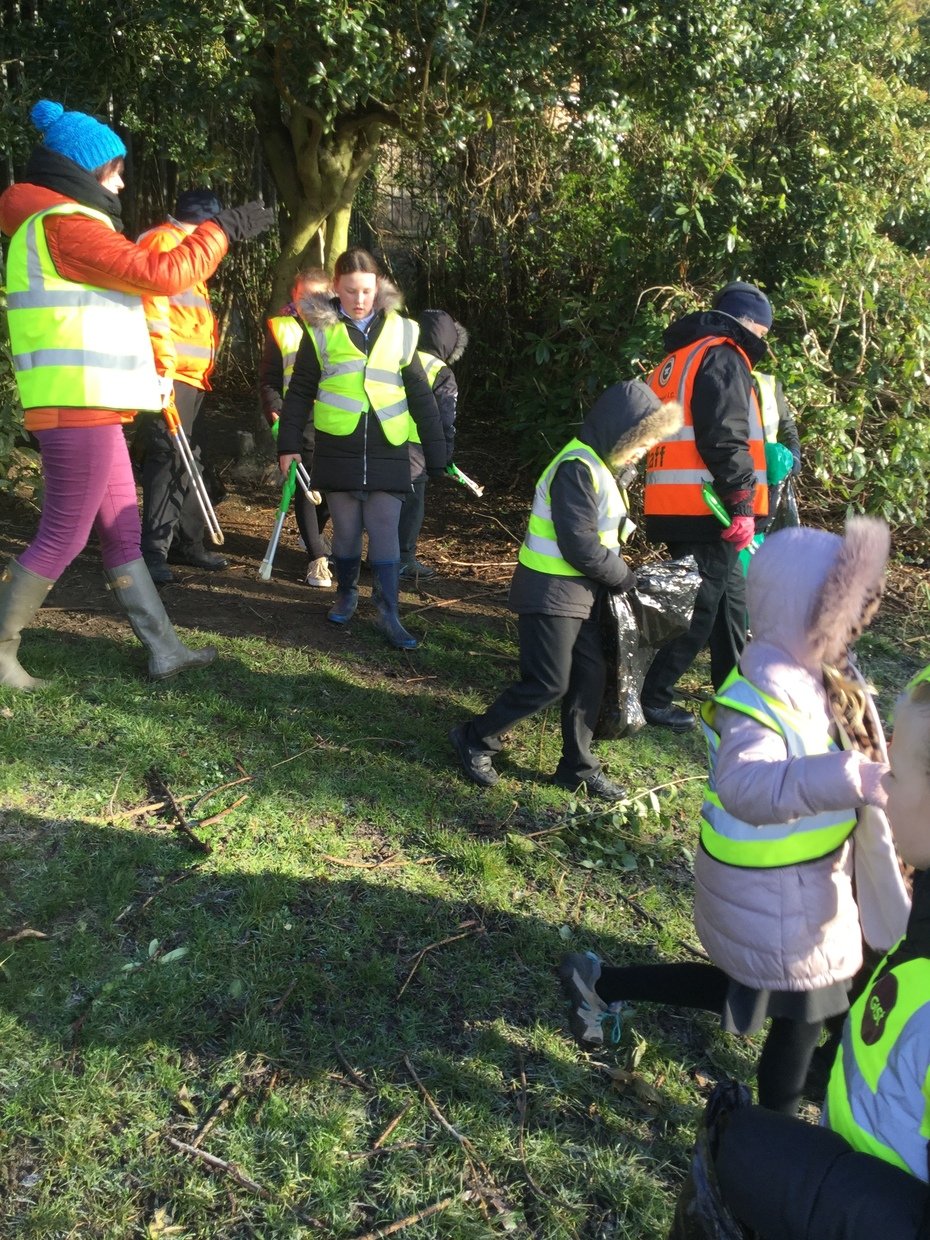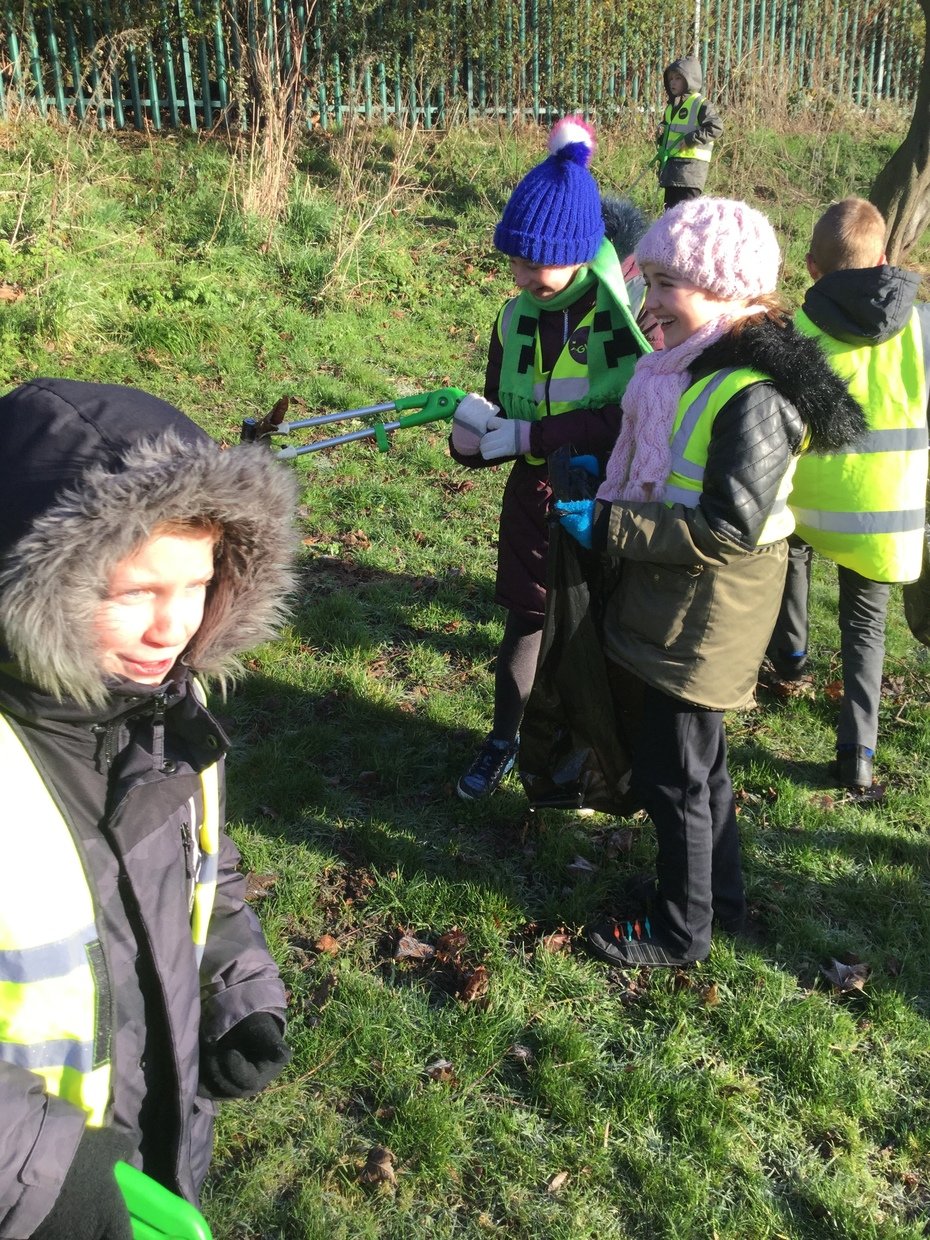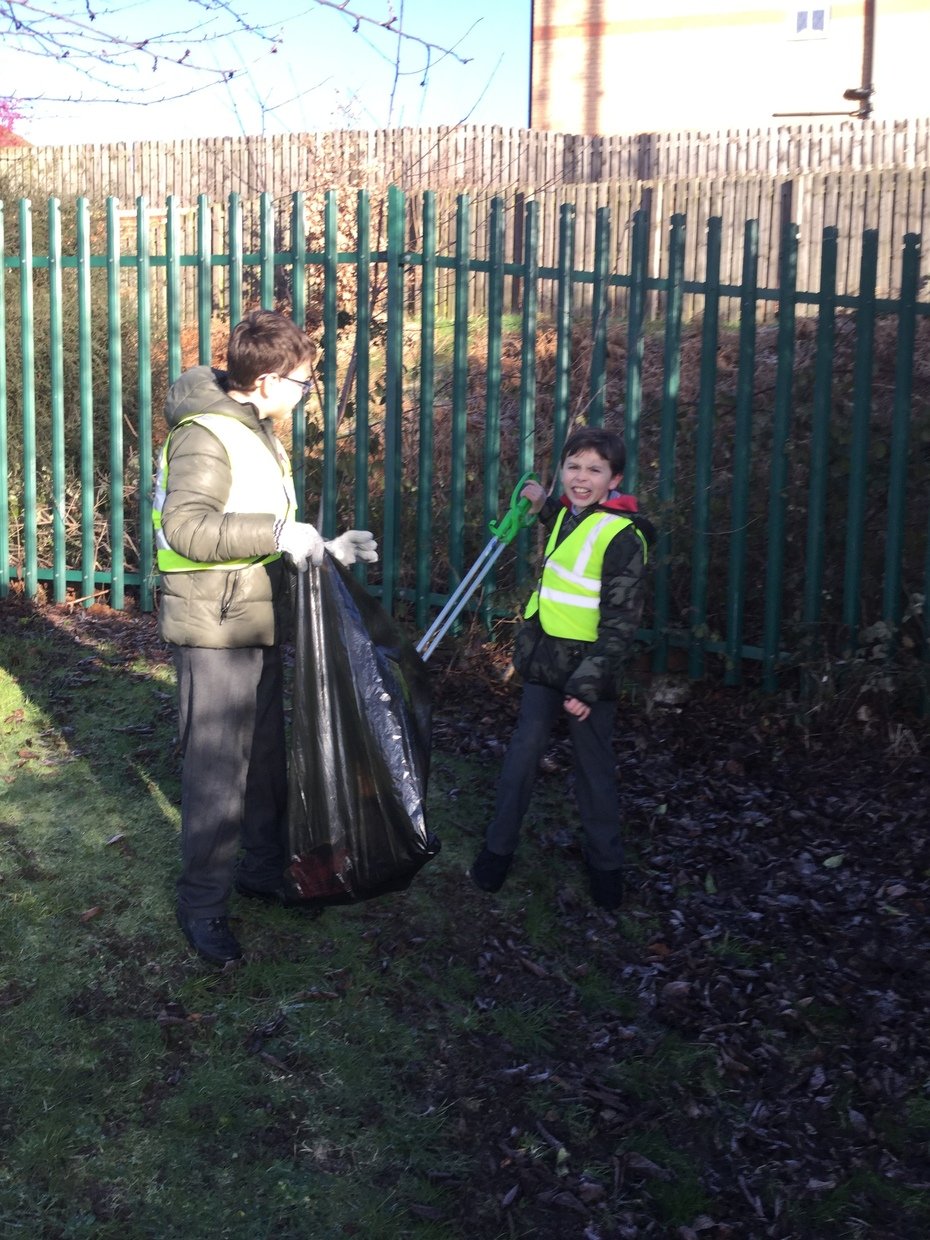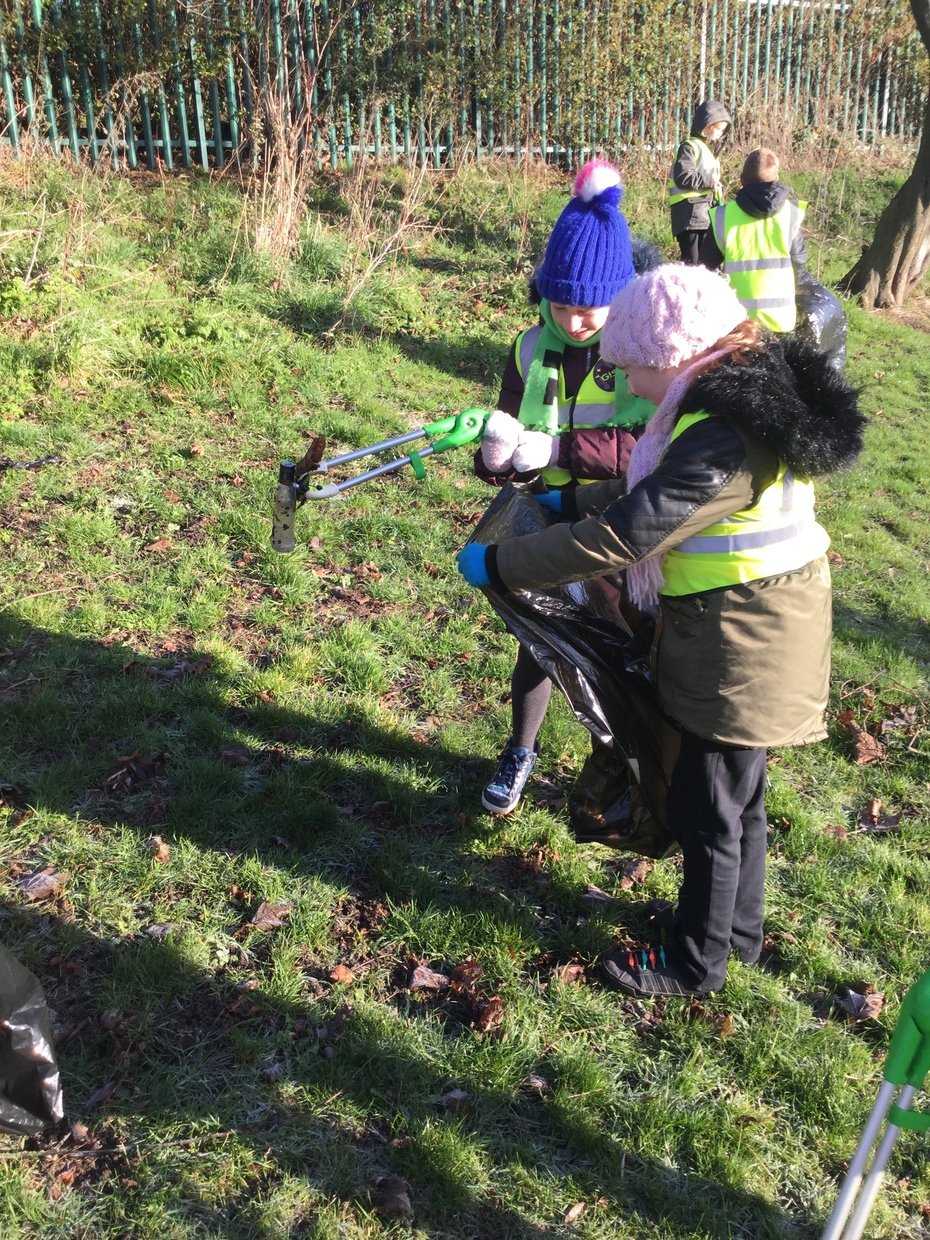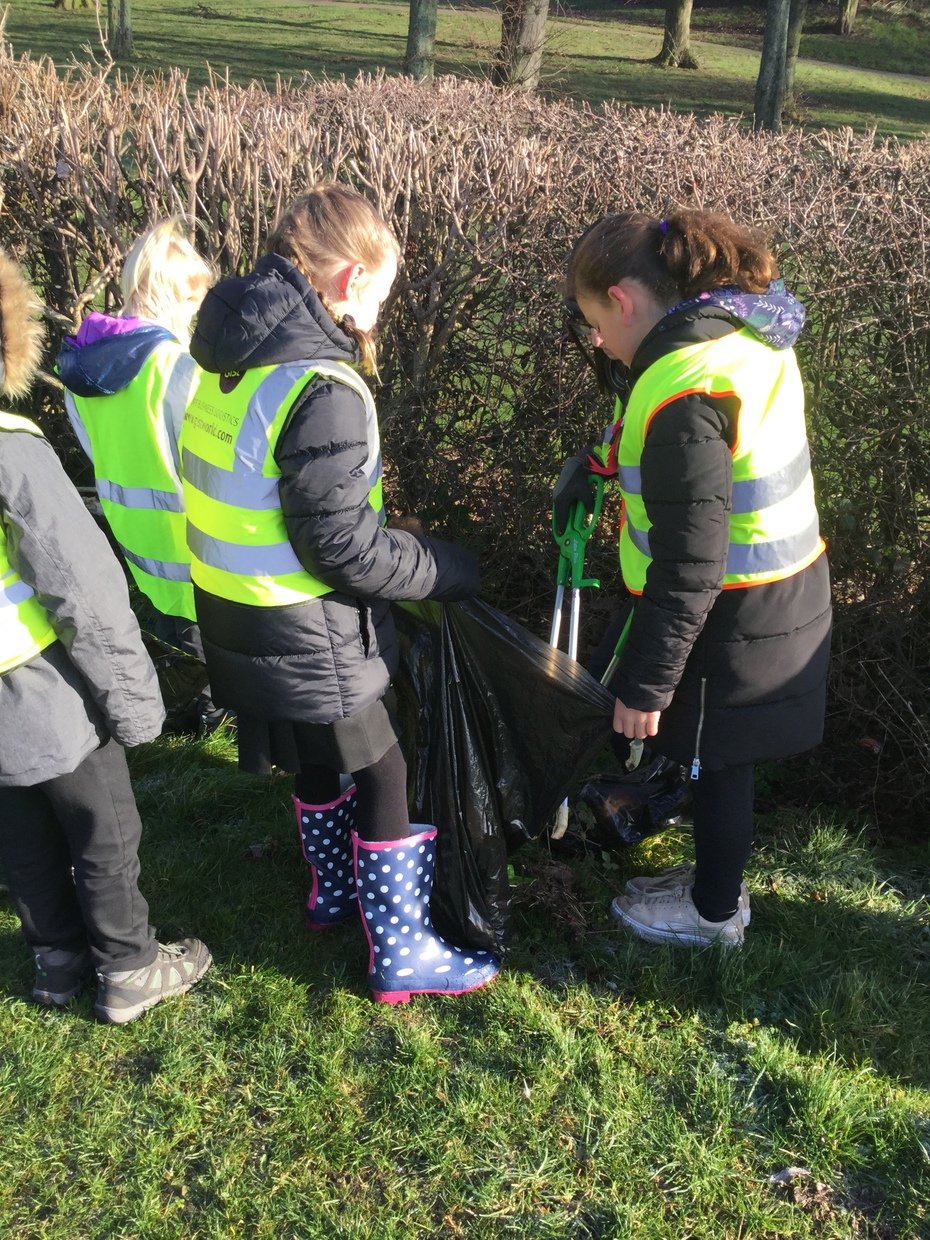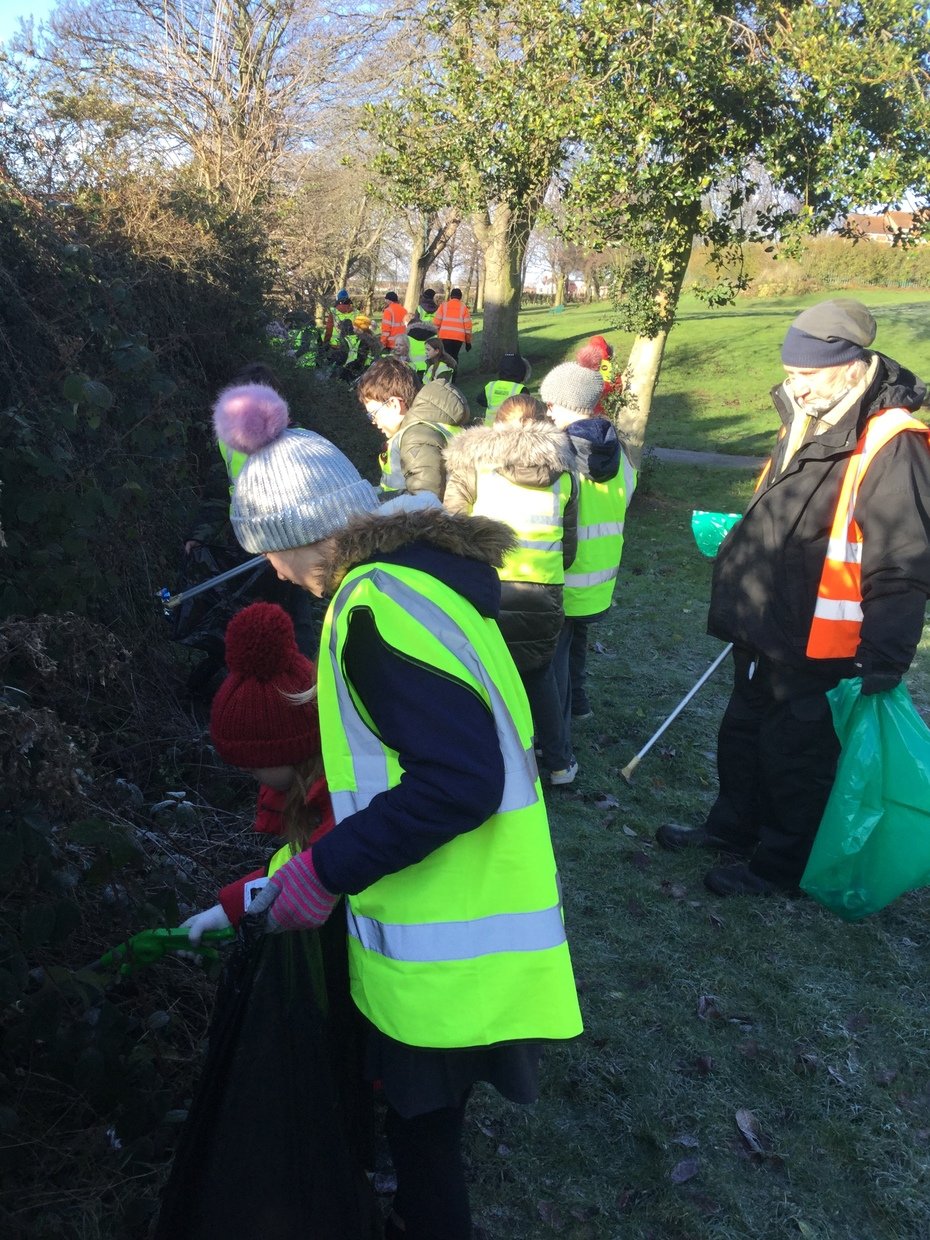 The class collected approximately 19 bags of rubbish including one with just cans. Great work everyone!
James from 'Reds in the Community' delivered an assembly this week all about making good choices on the playground.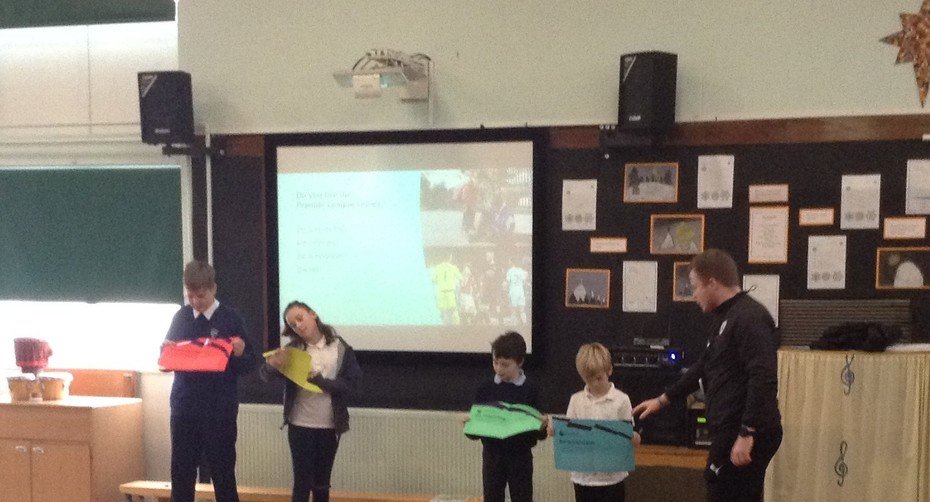 Please see below some information for parents of children in Year 6.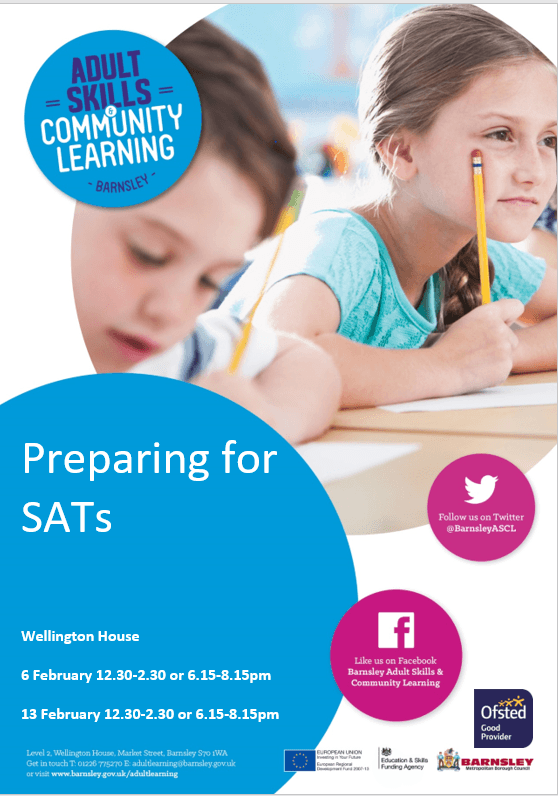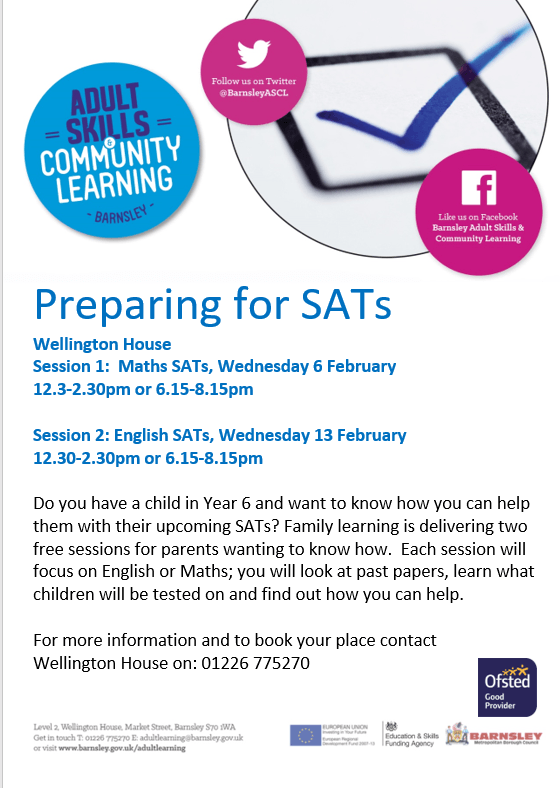 Things to look out for next week...
Booking opens for the Breakfast Club on Monday on the School Gateway (it starts after half term for Reception to Year 6).
Safer Internet Day is on Tuesday - classes will be completing work on how to keep safe online.
Year 1 have a parent event on toys in the school dining hall on Wednesday.
Photo day is on Thursday. Individuals, siblings and class photos will all be taken.
Week ending 25th January 2019
Last week we told you about the Year 6 trip to Cannon Hall for the writing workshop. Below is a photo which appeared in last weeks Chronicle.

Please see the information below regarding the online game Grand Theft Auto. Popular for its criminal narrative, the GTA series encourages users to break the law in order to succeed and progress through the game. With over 100 million users on the game's online social club alone, Grand Theft Auto is hugely popular amongst young people under the age of 18!

TWITTER: https://twitter.com/natonlinesafety/status/1088005920678952960
FACEBOOK: https://www.facebook.com/NationalOnlineSafety/photos/a.1681508315488685/1953266721646175/?type=3&theater
DOWNLOAD: https://nationalonlinesafety.com/resources/platform-guides/grand-theft-auto-online-safety-guide-for-parents/
More information about Esafety can be found on our dedicated 'ESafety' page from the Parents tab on the left hand side.
Bagels continued this week and below are some photos from our classes...
Year 2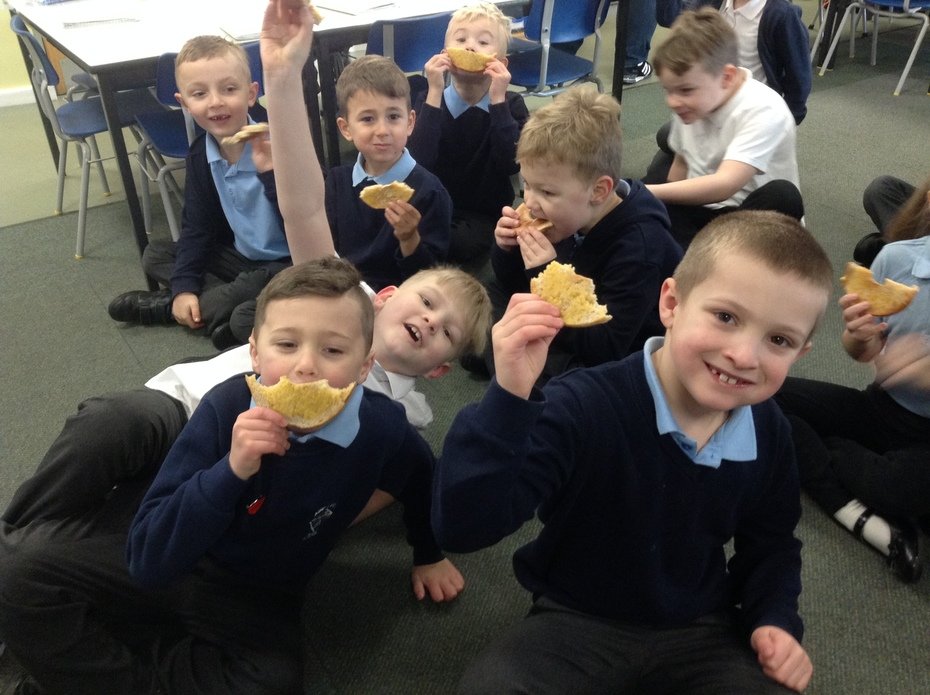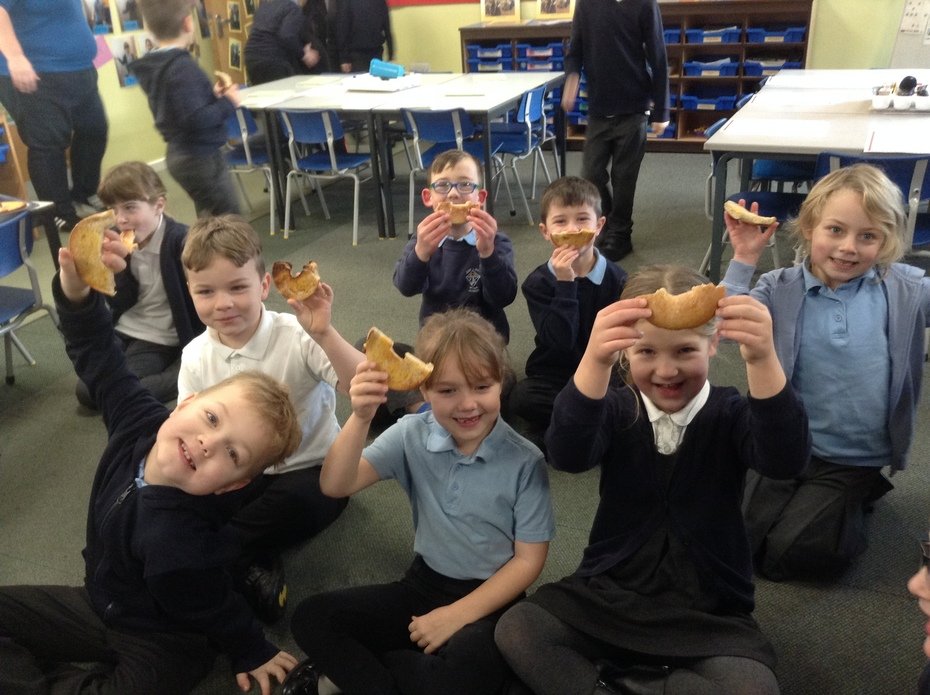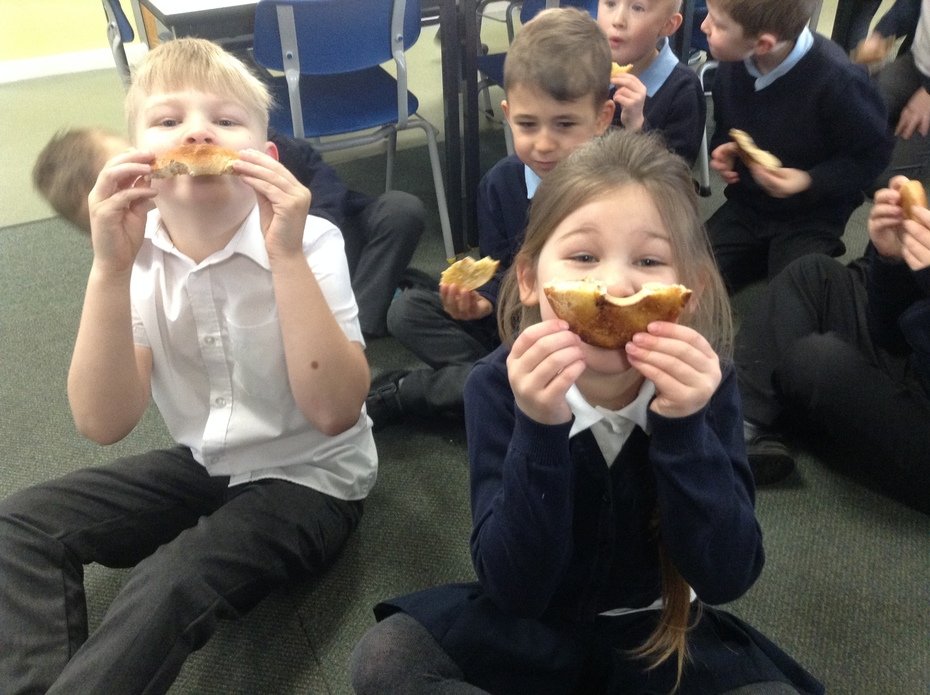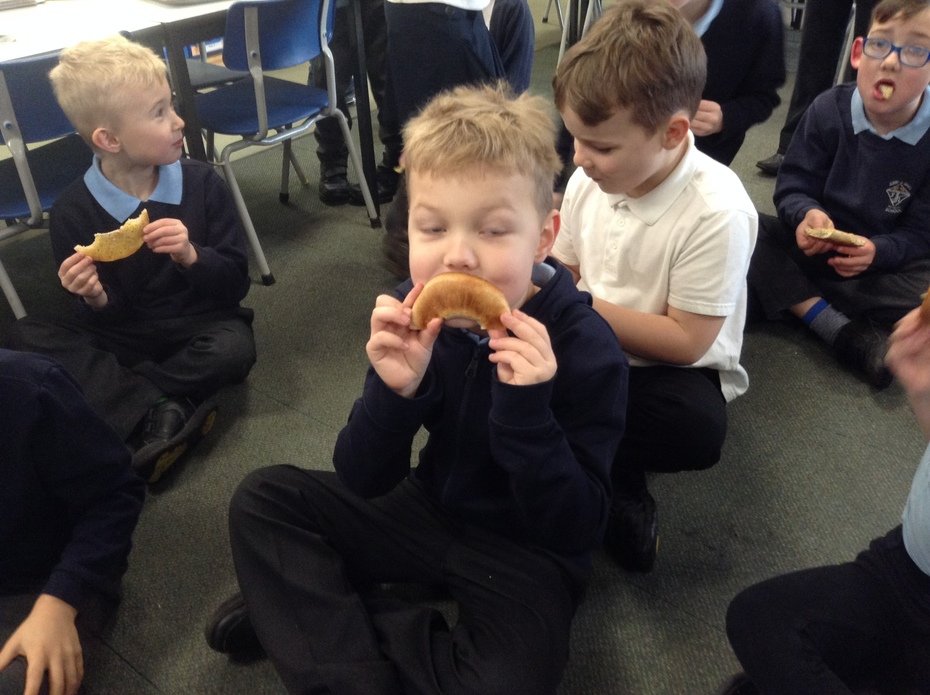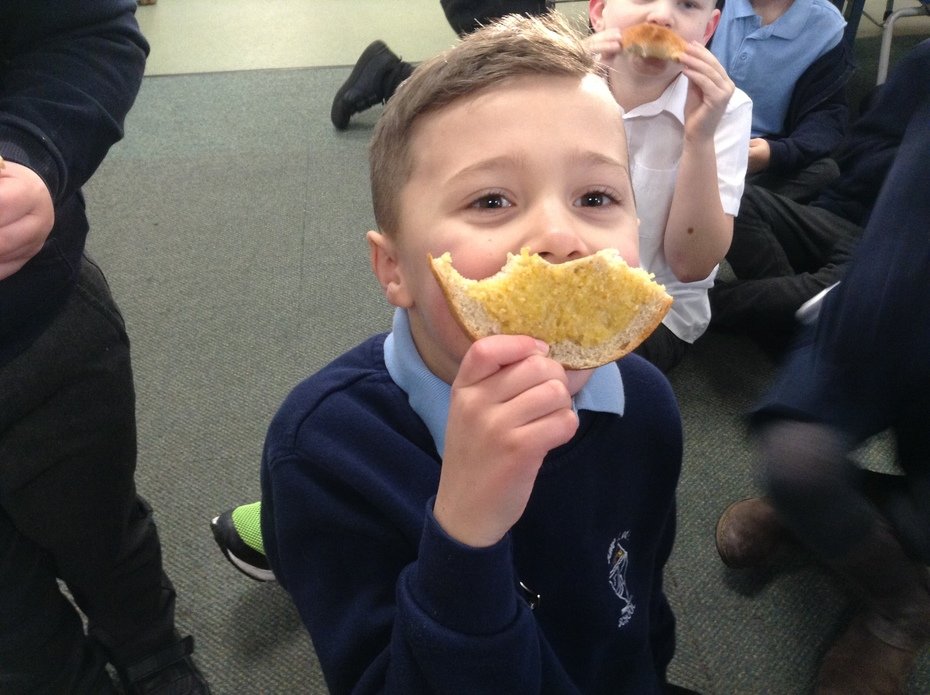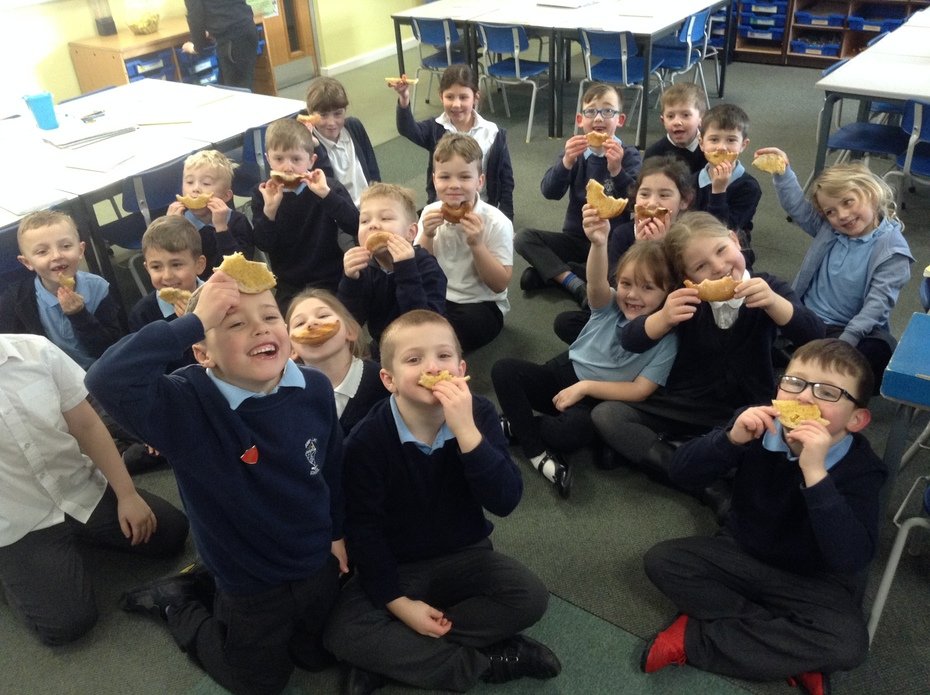 Year 3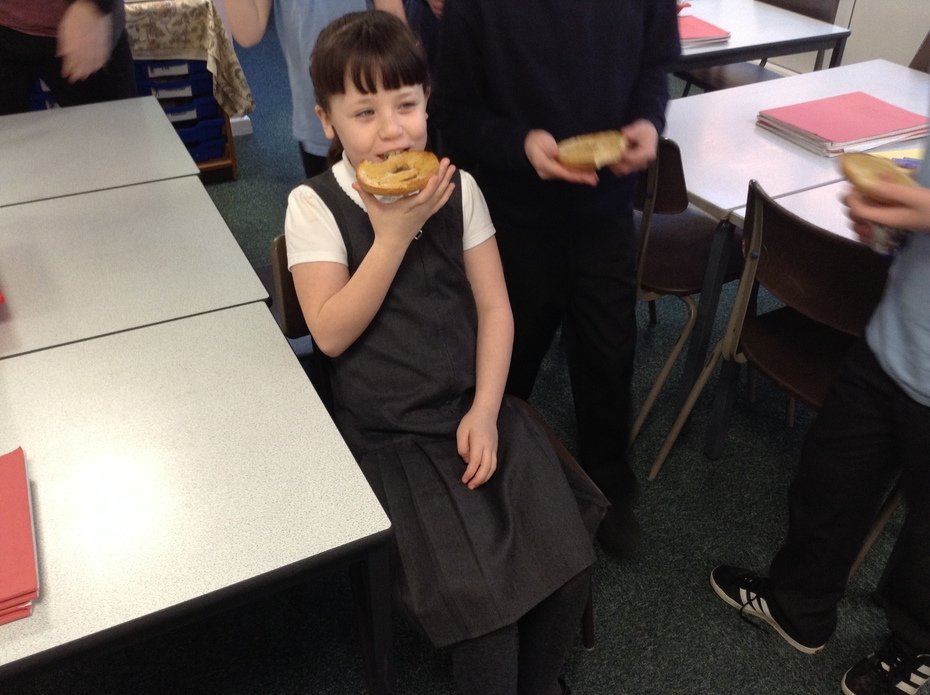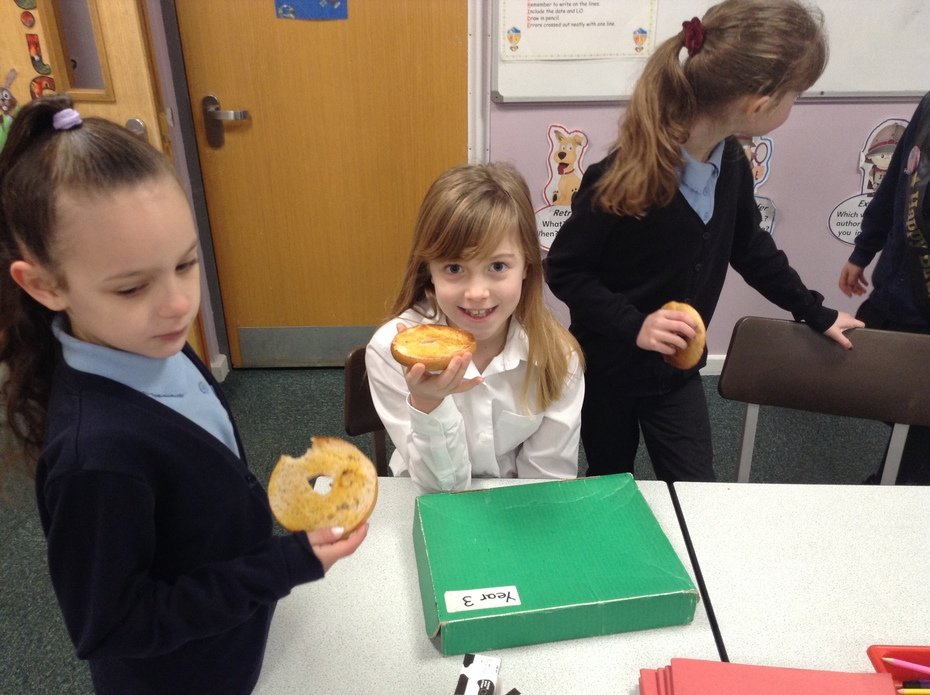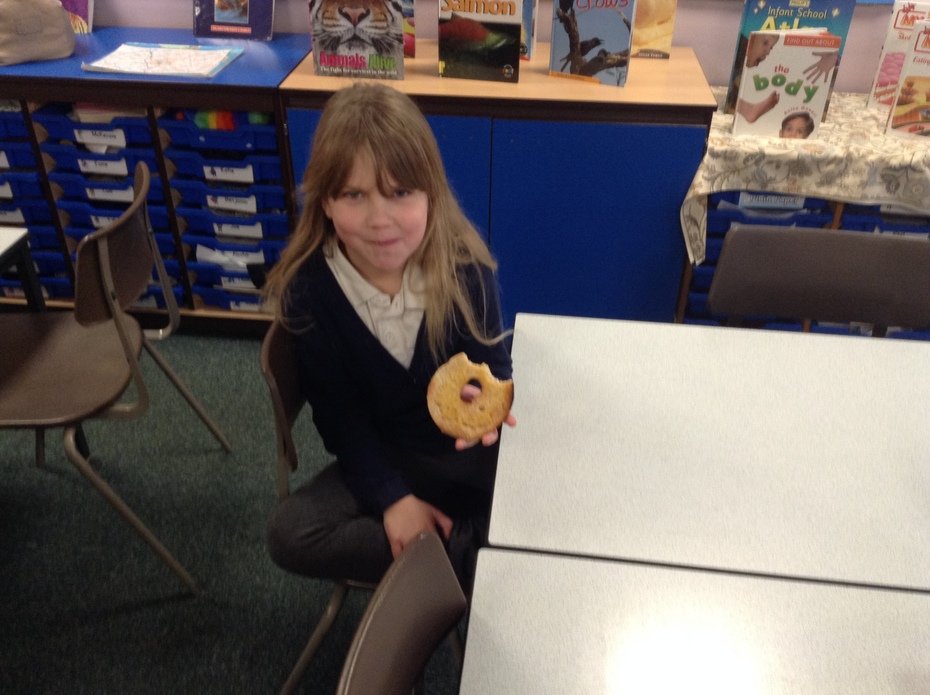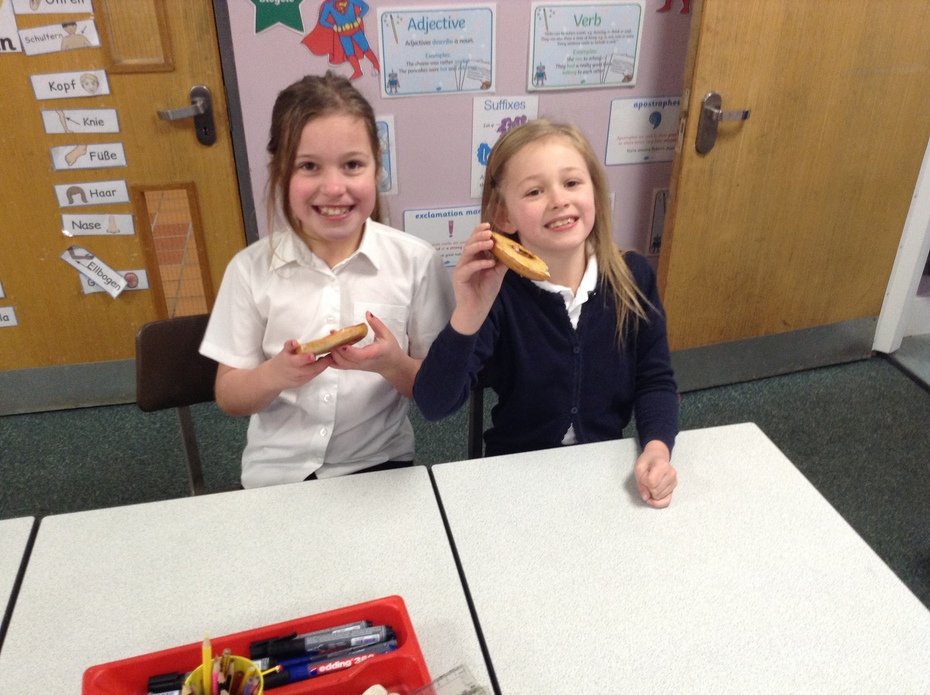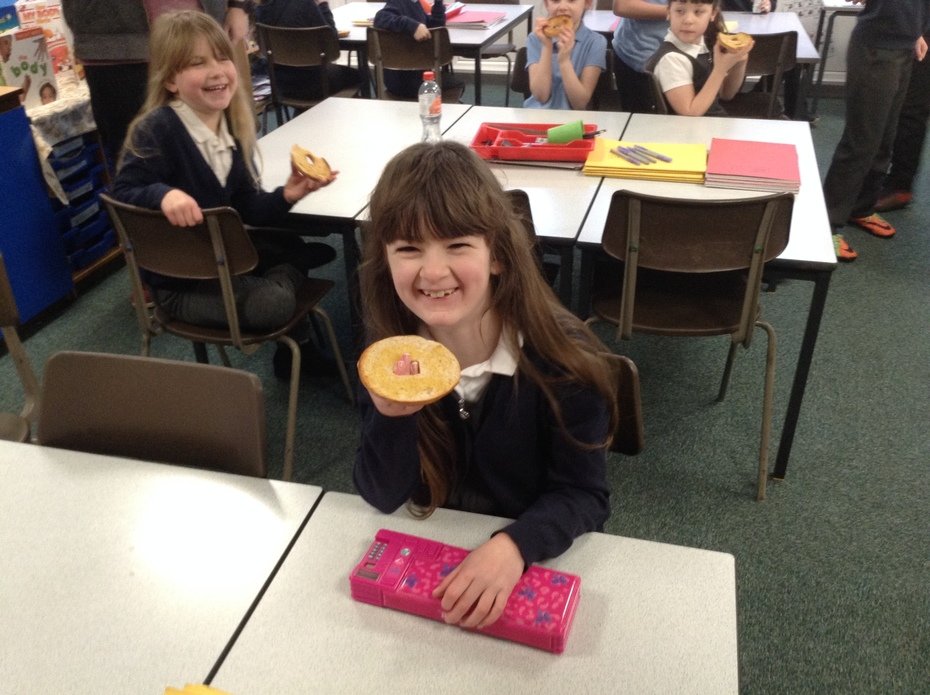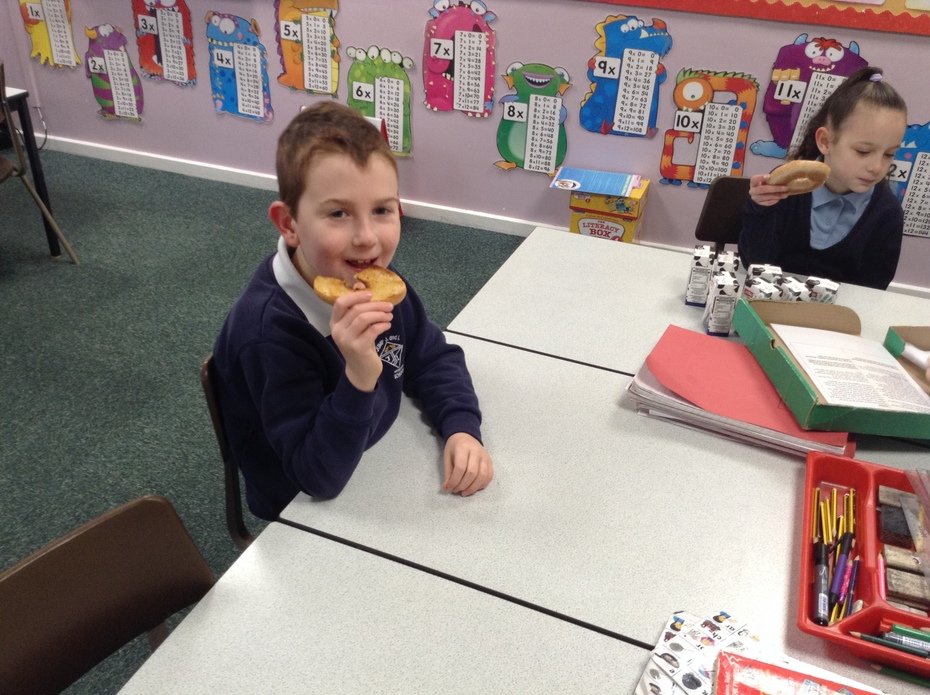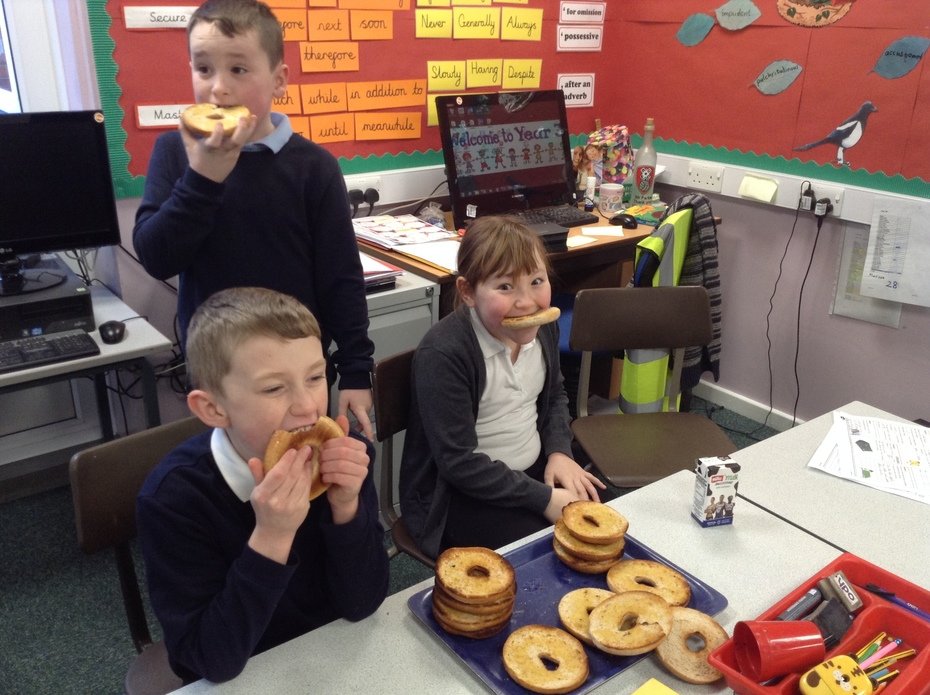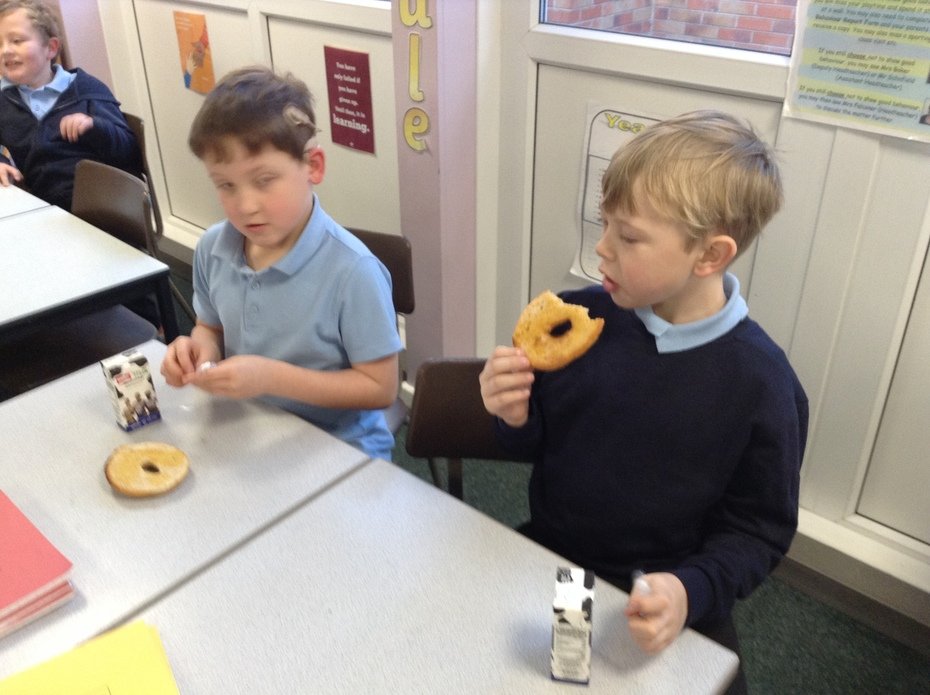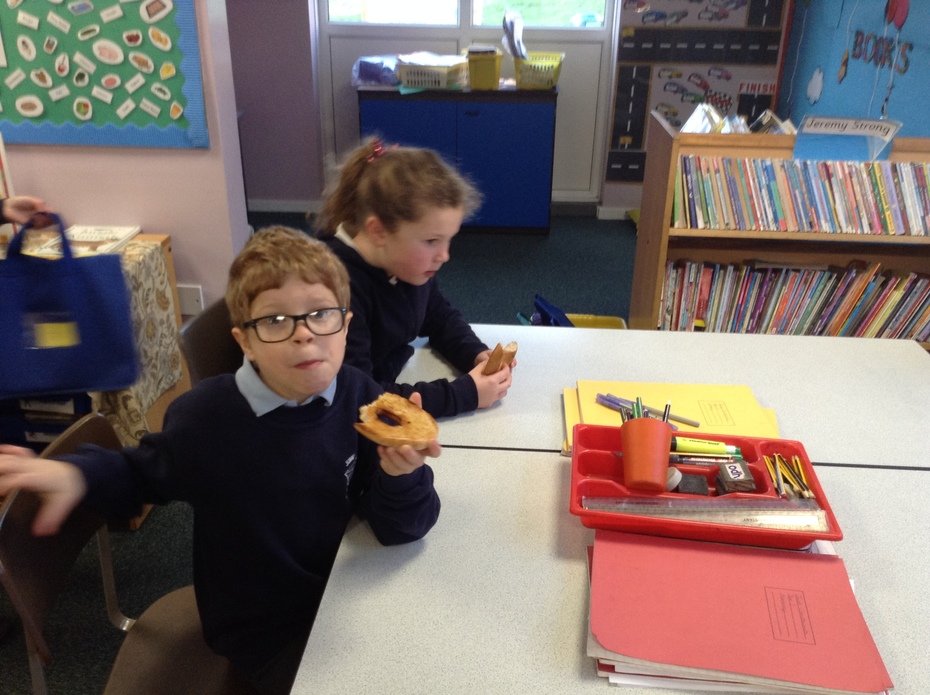 Year 4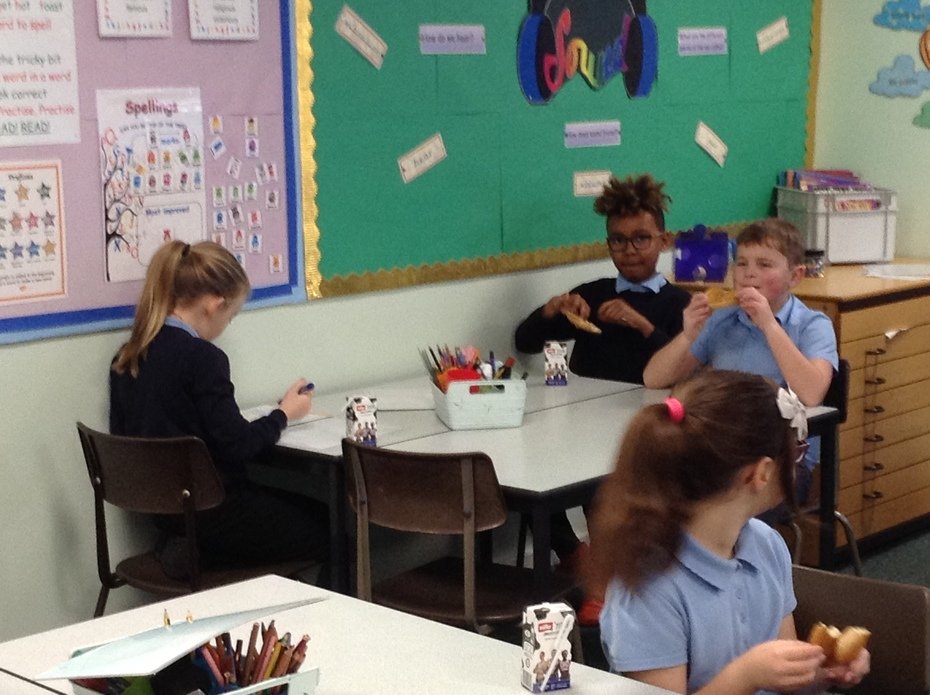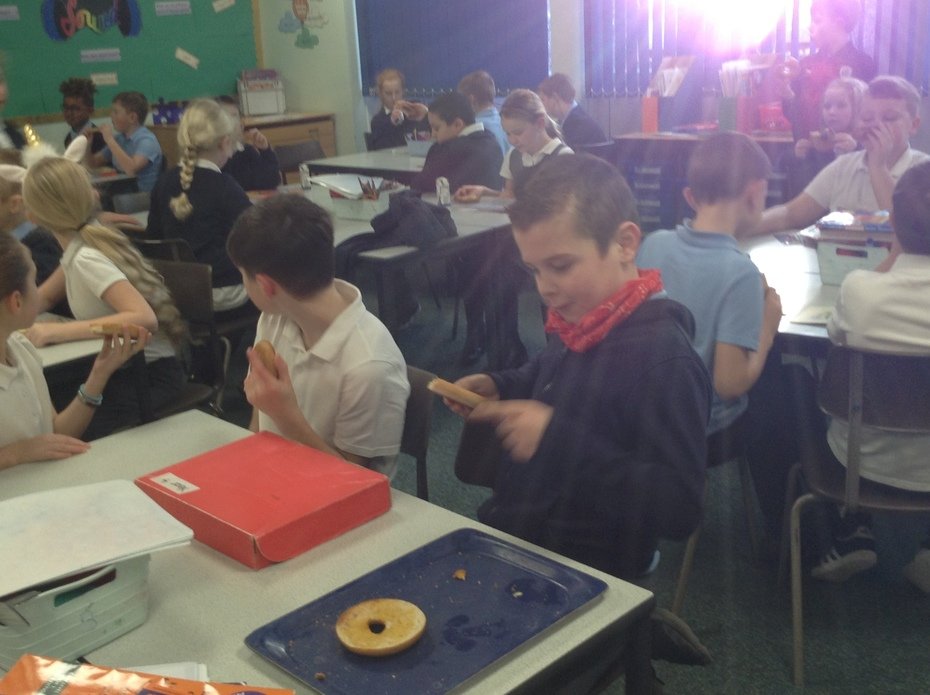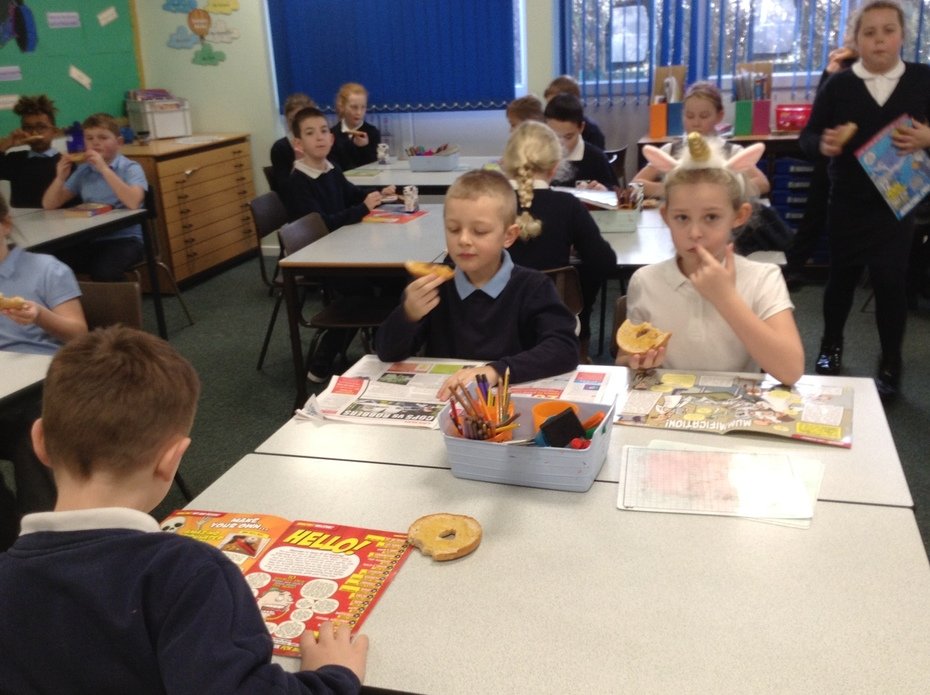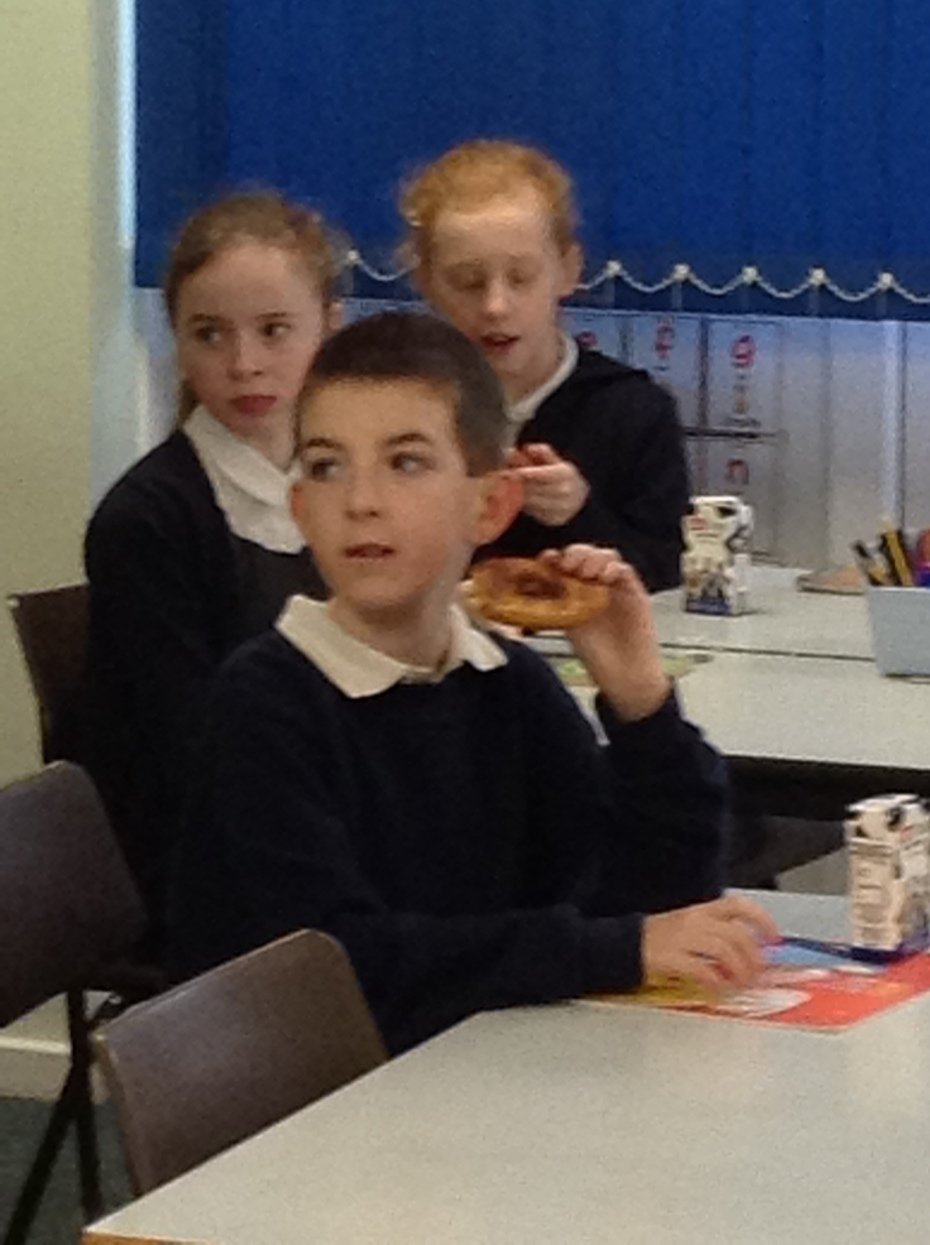 The school football teams played at Greenfield and won their league match 3-2, but lost the friendly match 4-0. Well done to everyone who took part!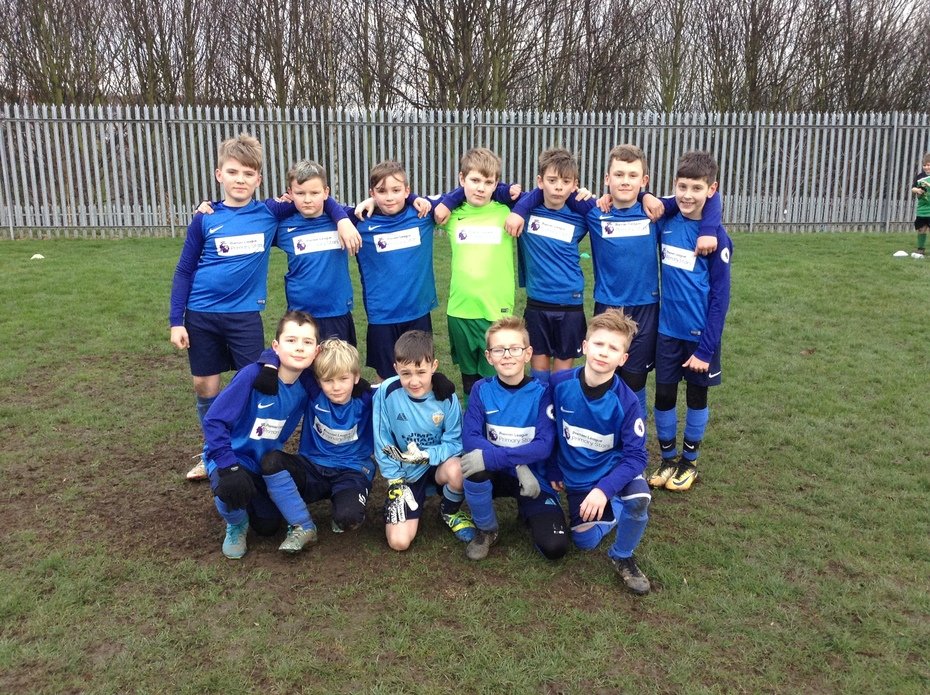 Things to look out for next week...
The football team have another league match.
Year 4 have a trip to Pizza Express for winning the best attendance last year.
Week ending 18th January 2019
Year 6 enjoyed a fantastic writing trip to Cannon Hall where they learnt all about the paintings and artefacts in the house. They used them as inspiration for writing!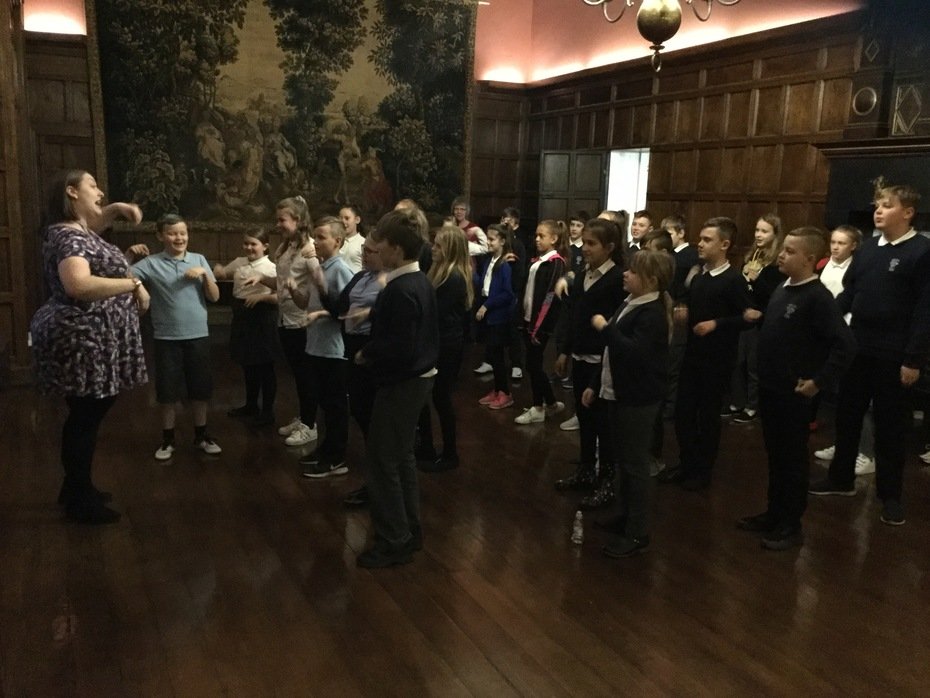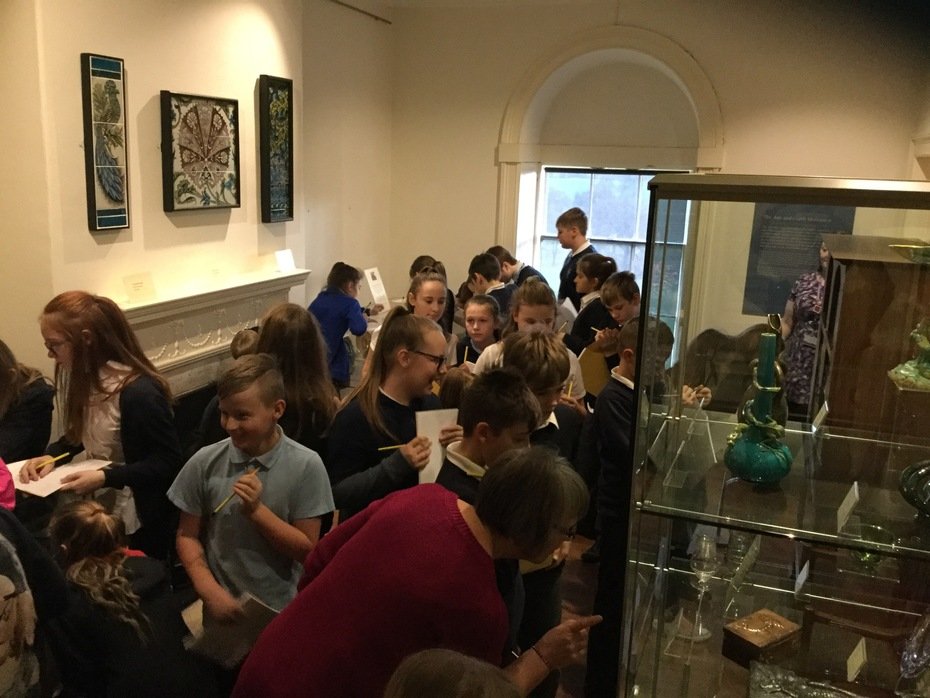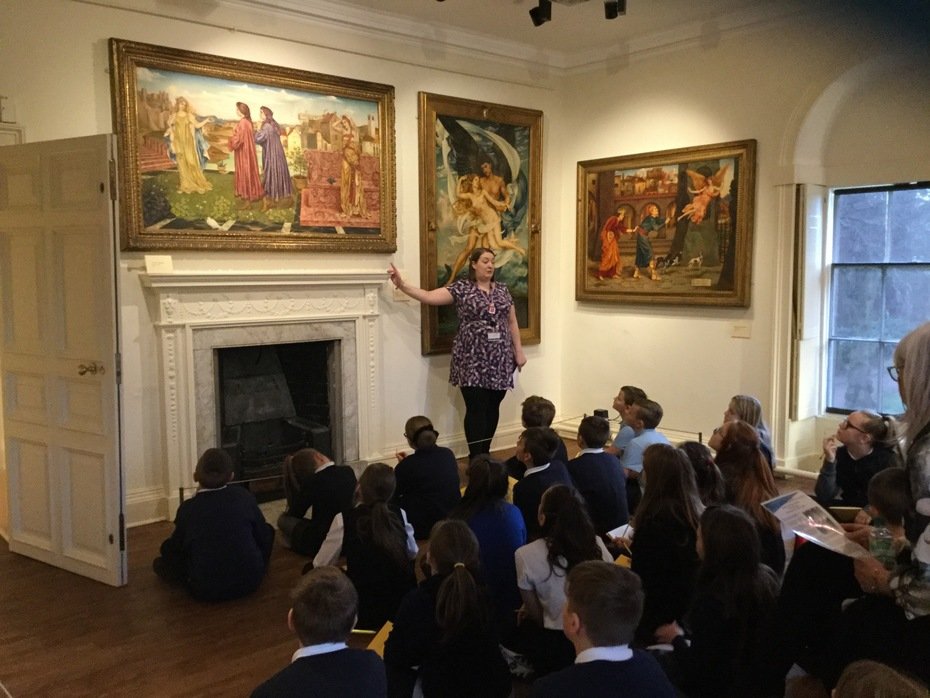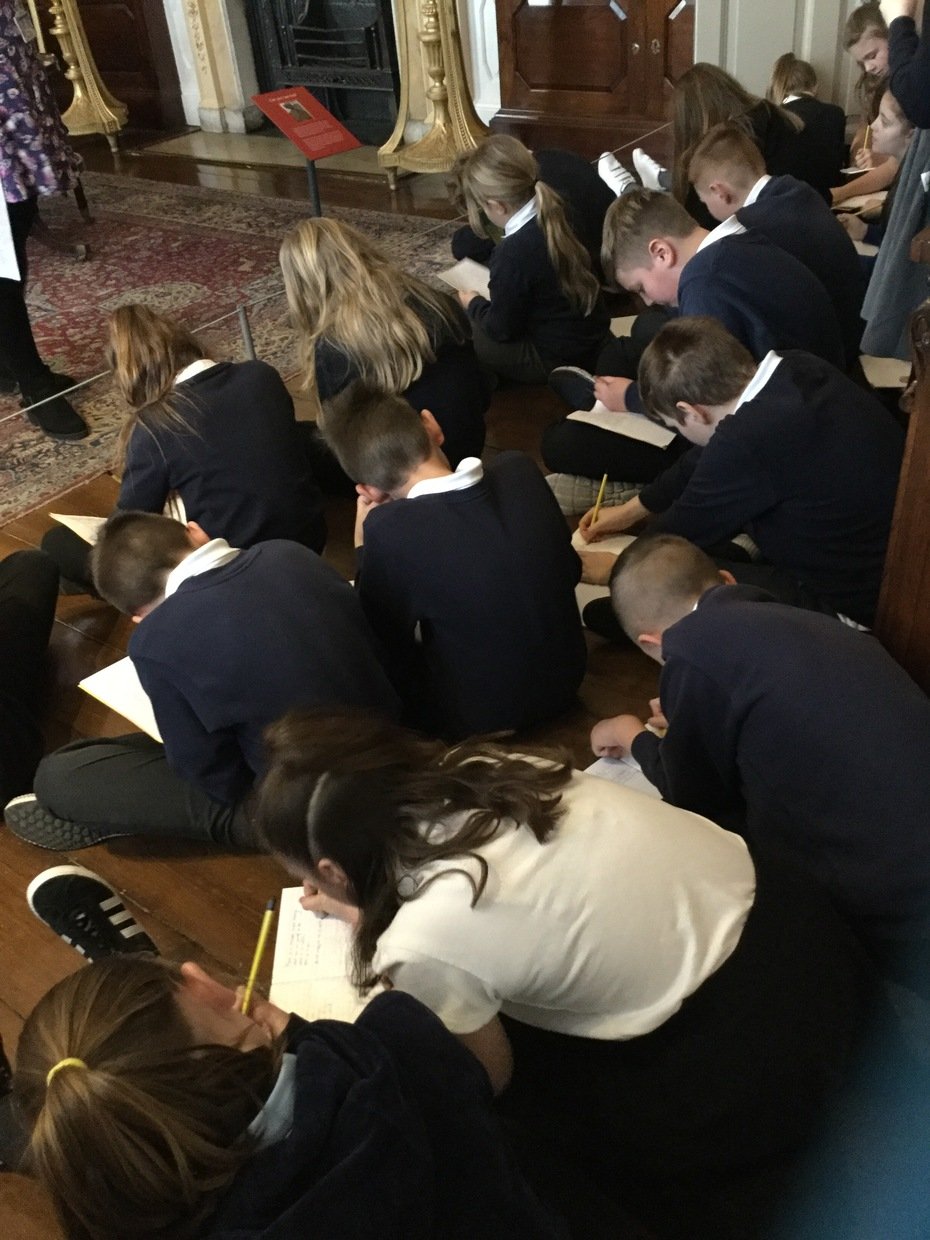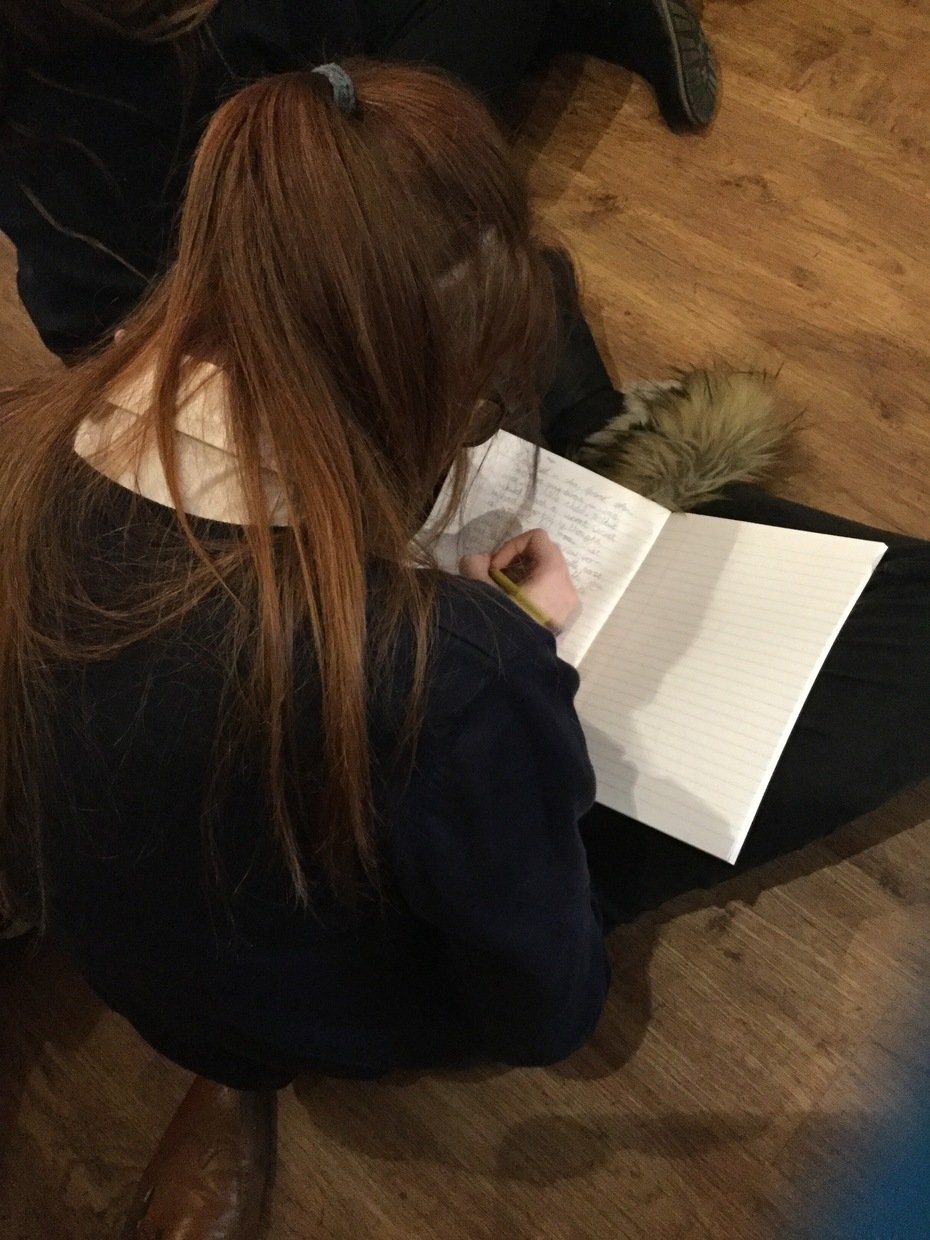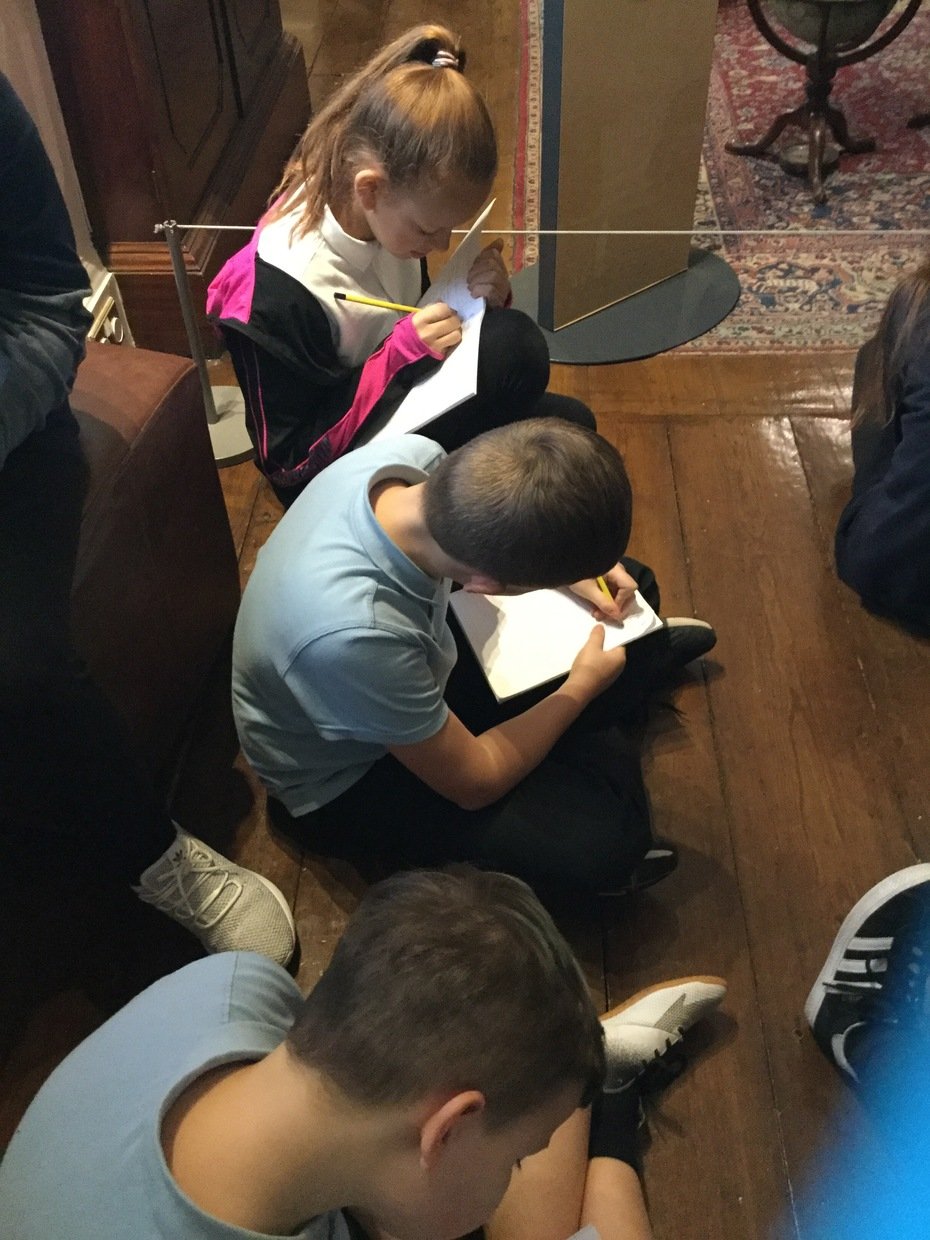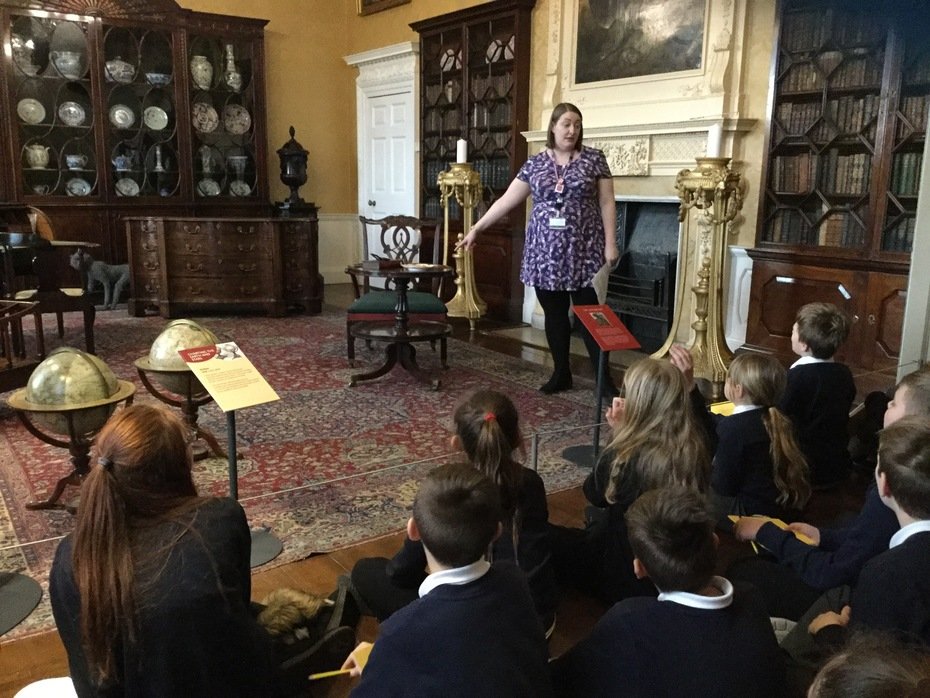 Our classroom bagels began with every class getting a piece of bagel once a week. The children really enjoyed them as you can see from the photos!
Year 6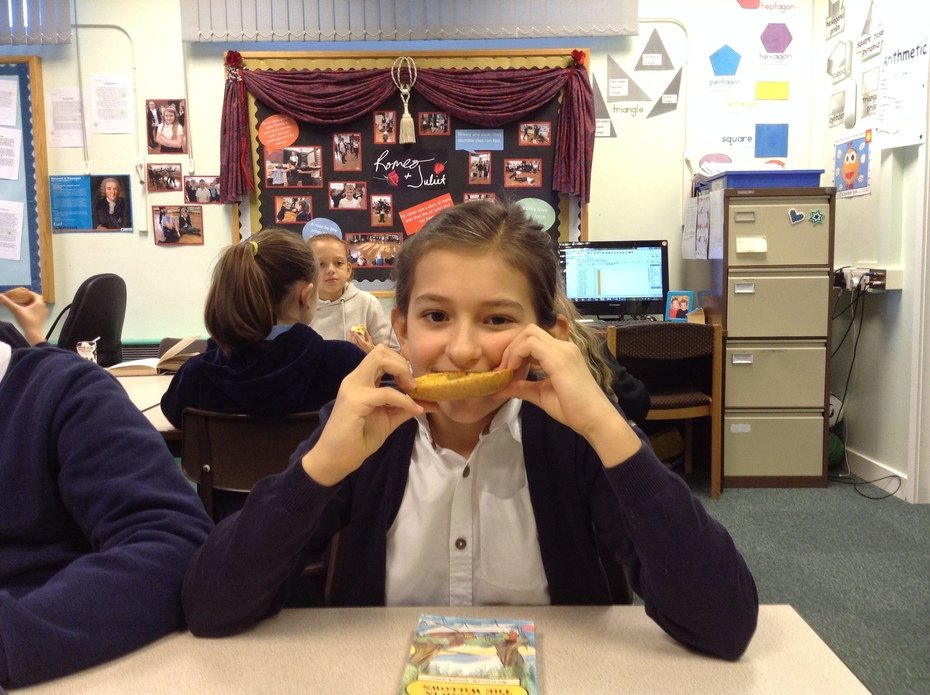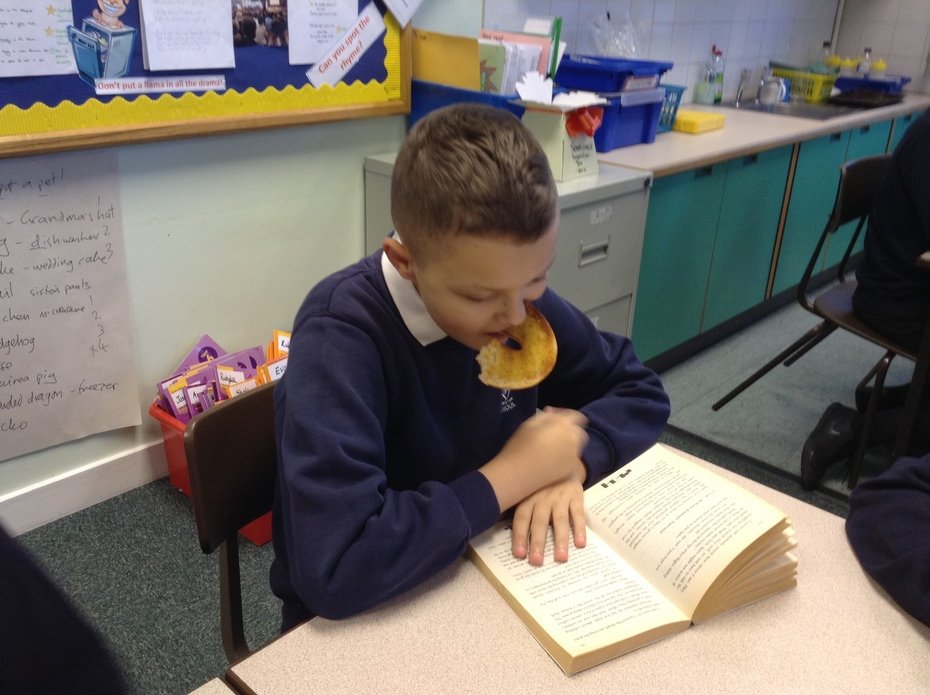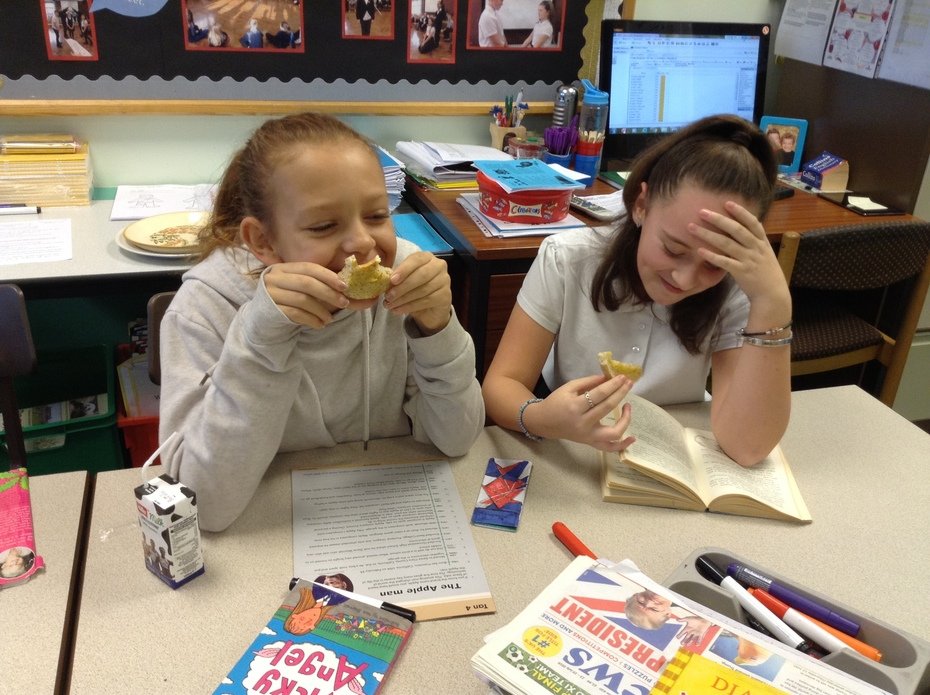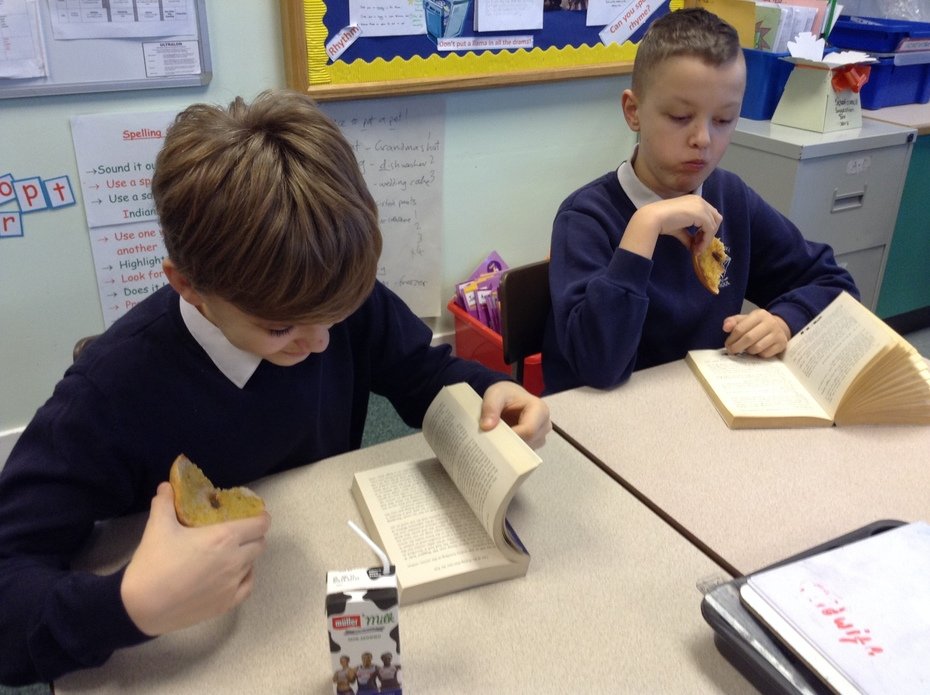 Year 5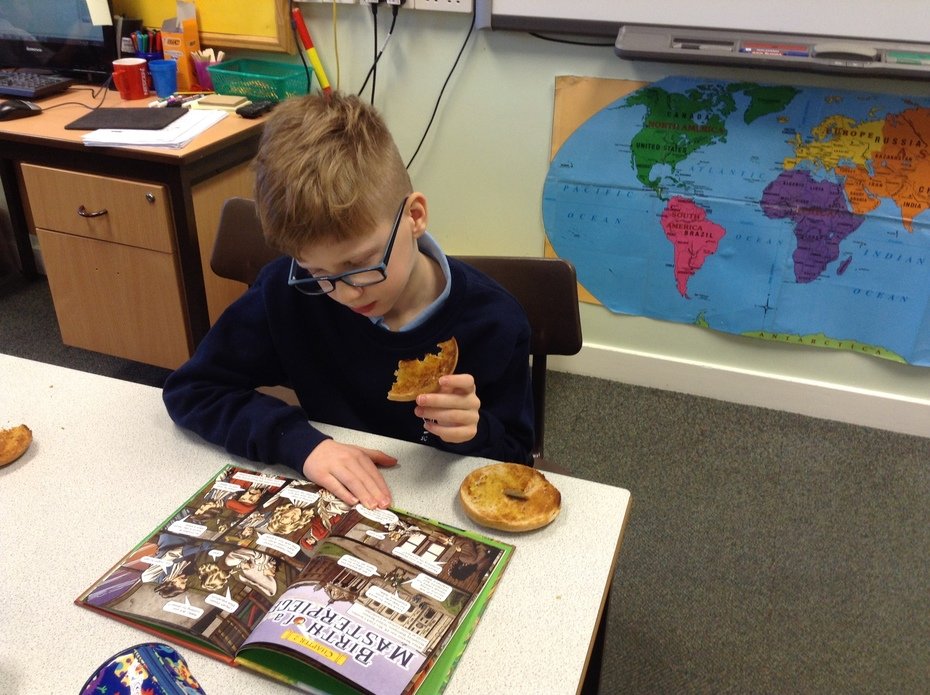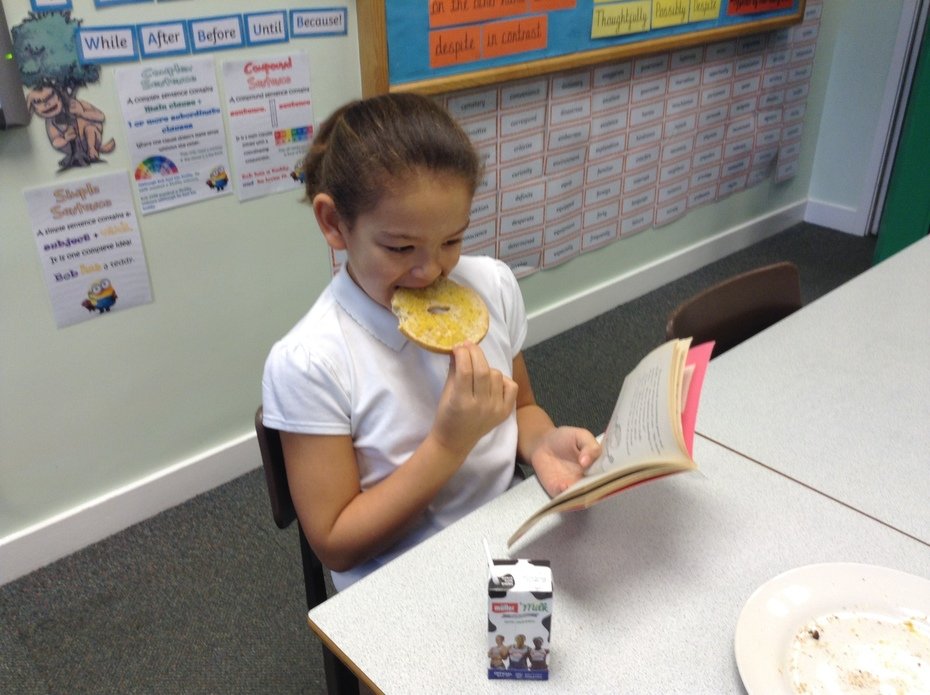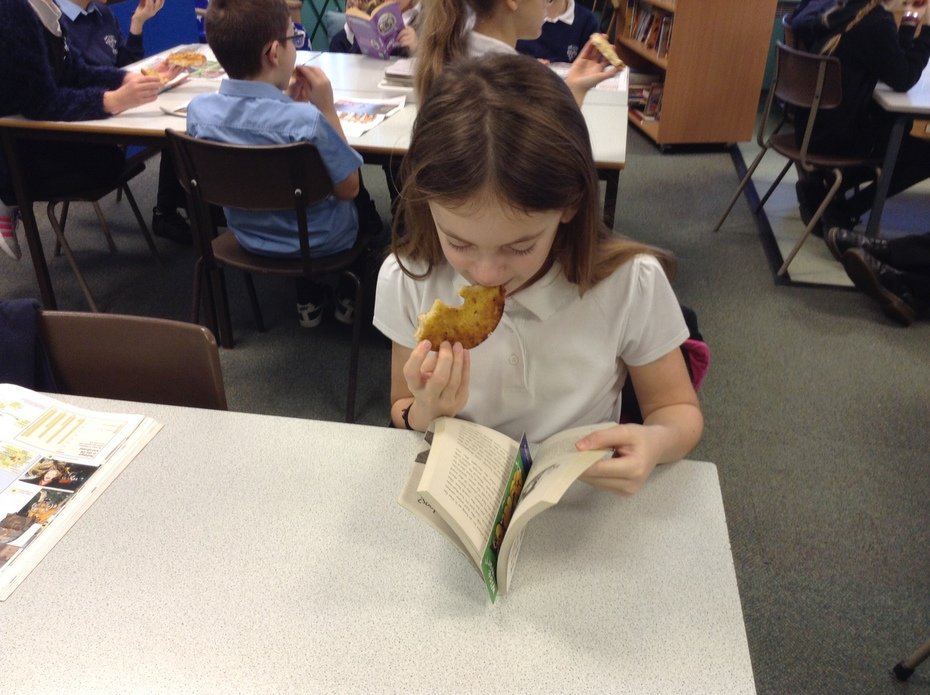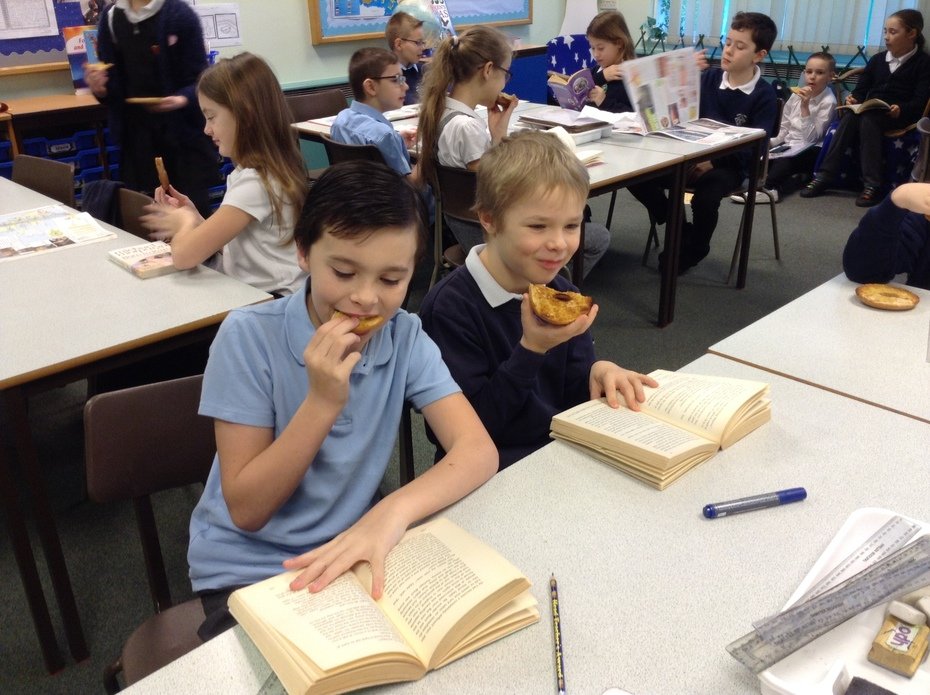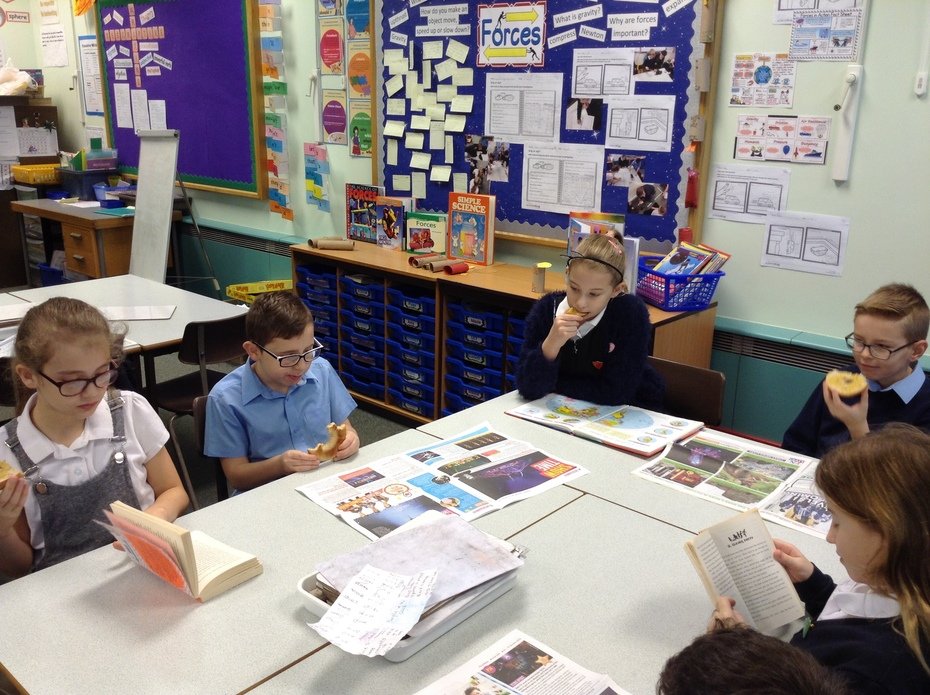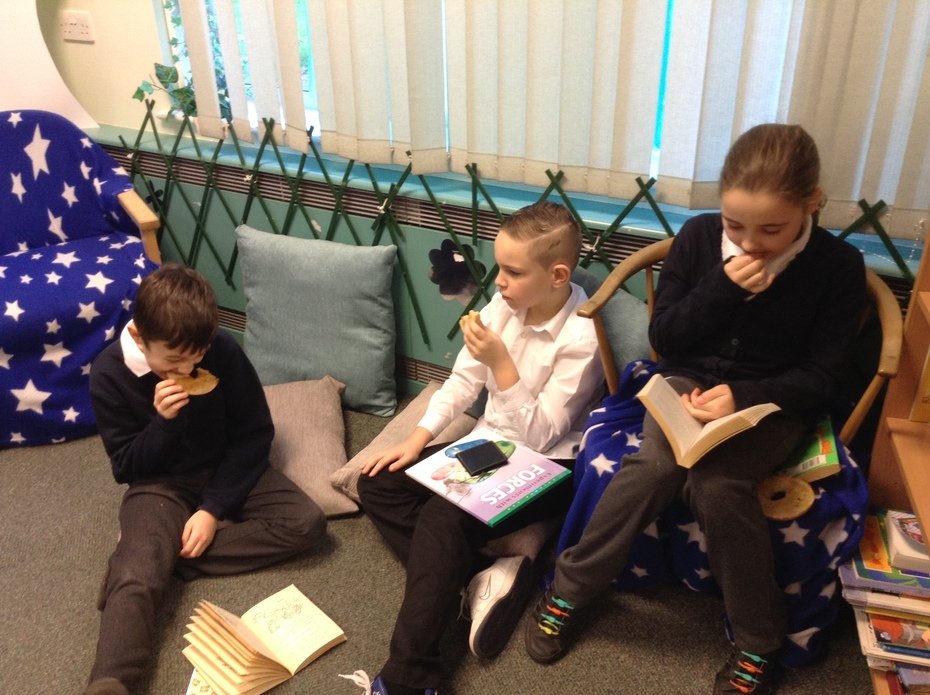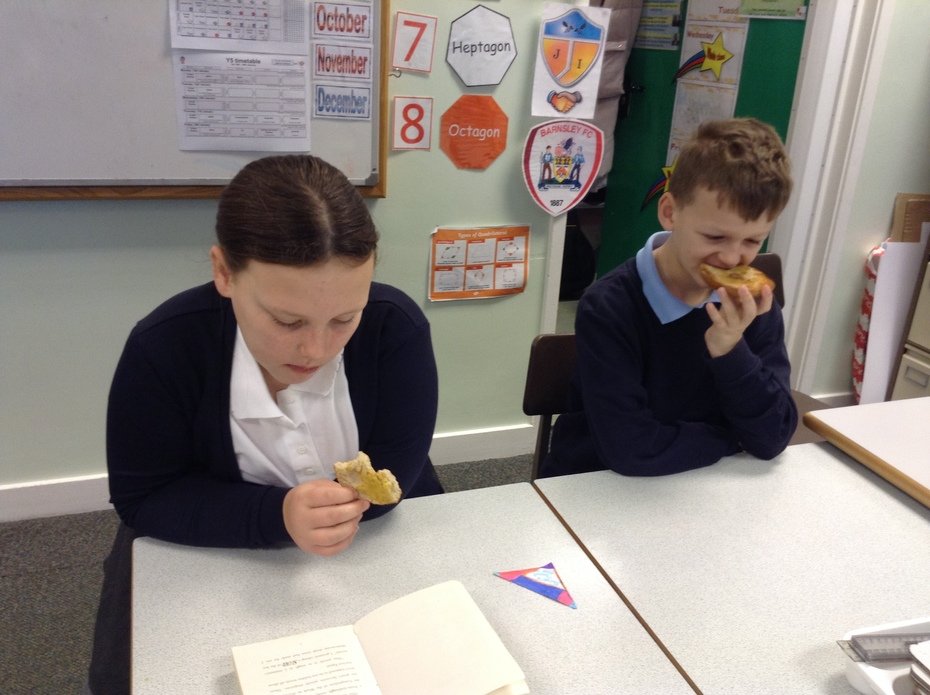 Nursery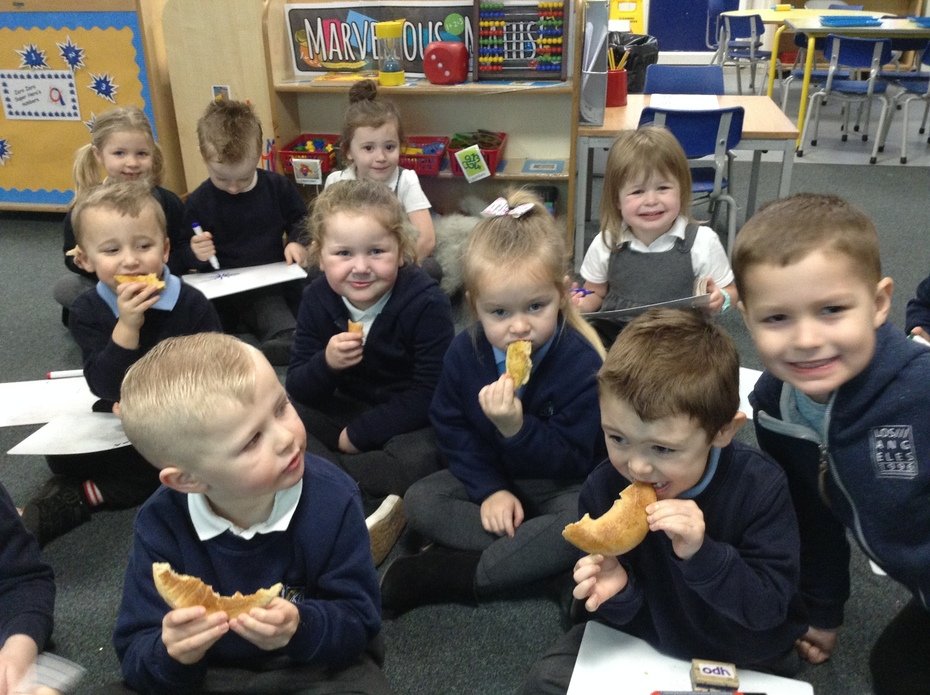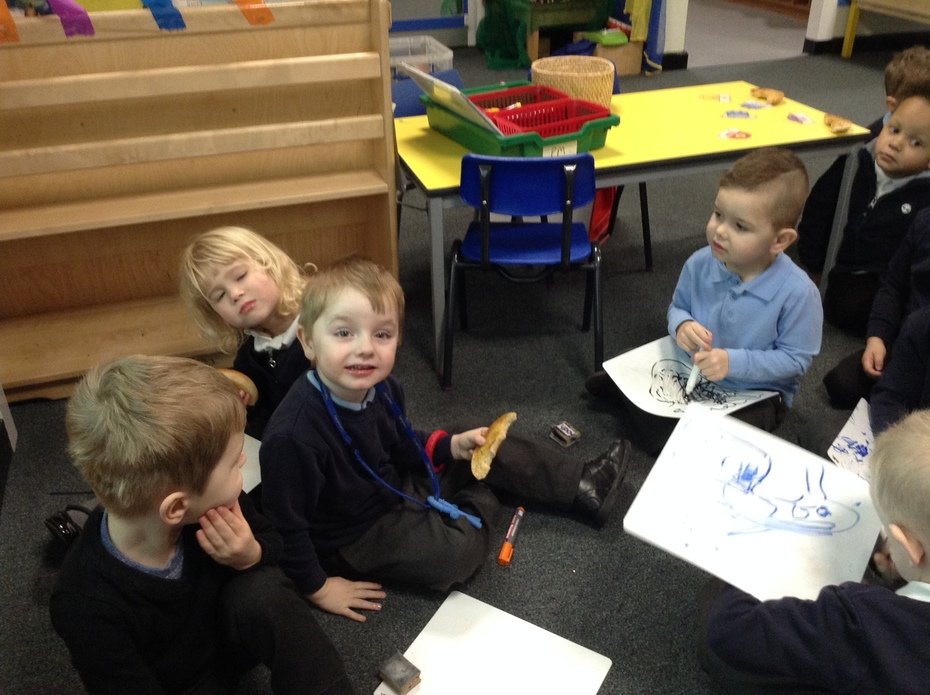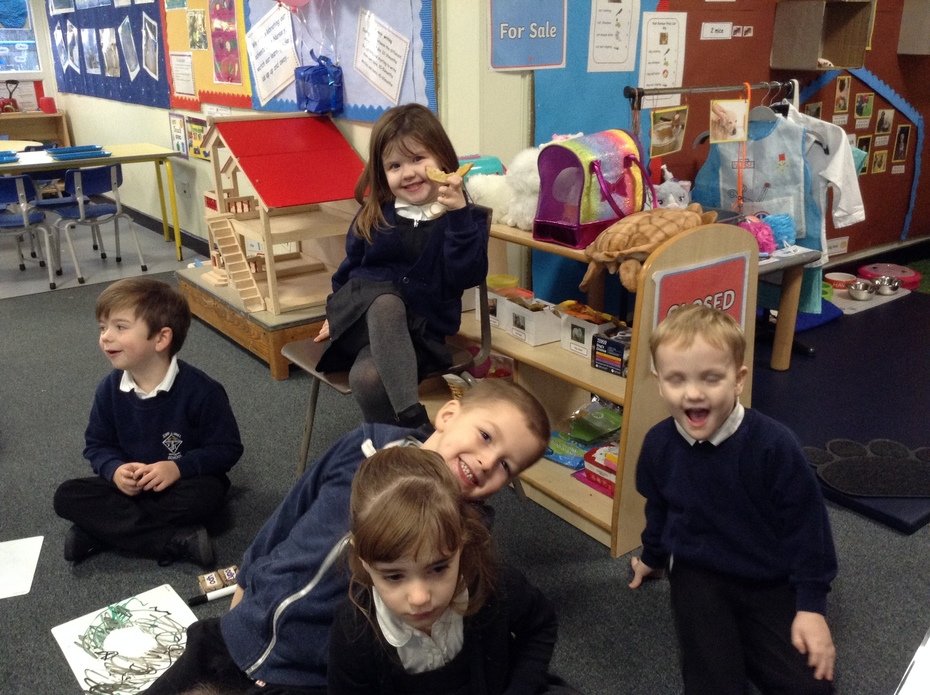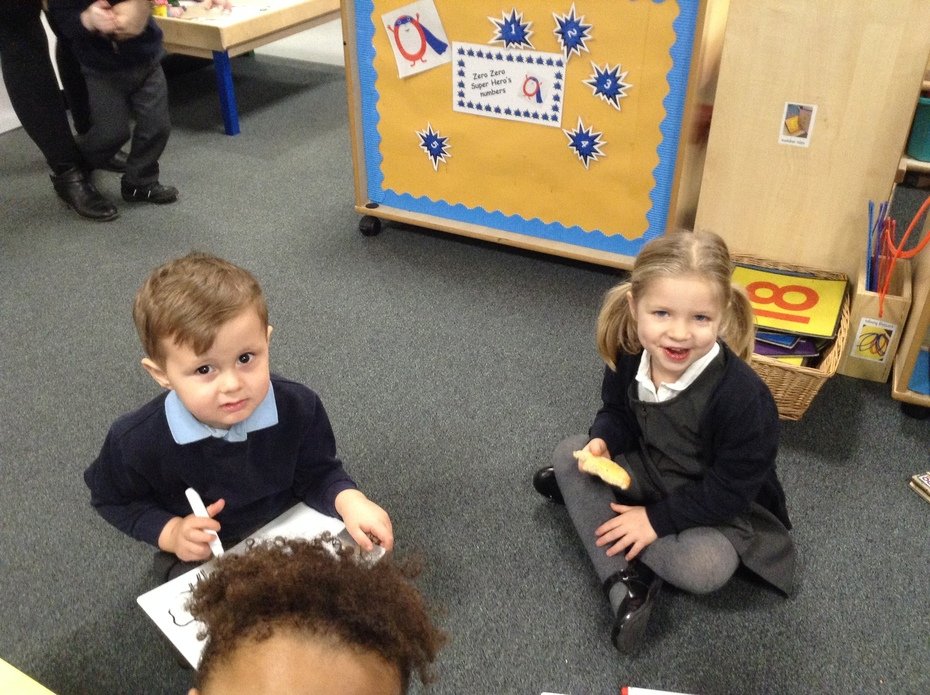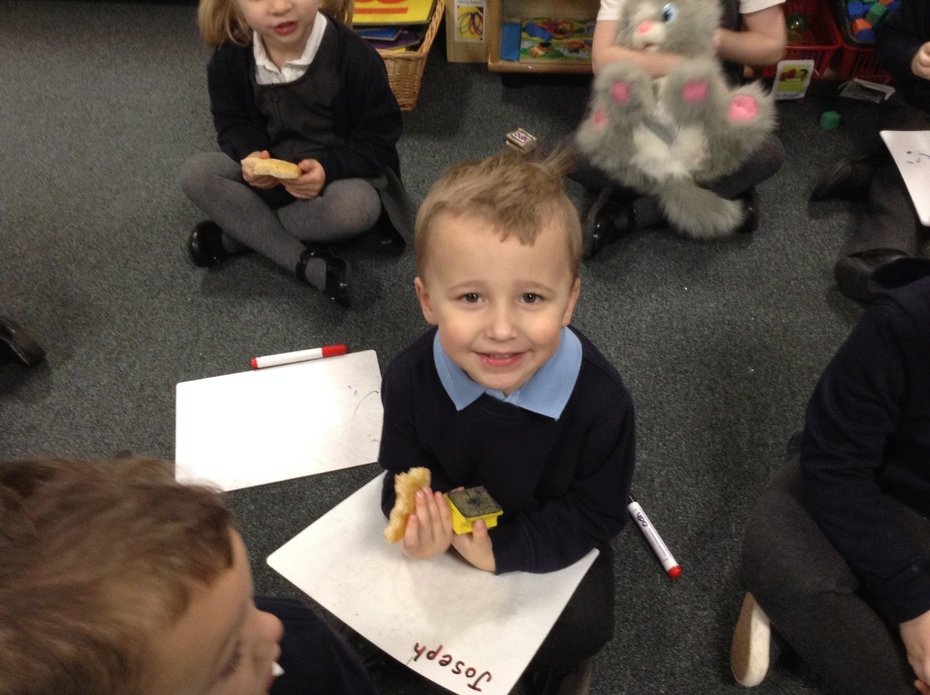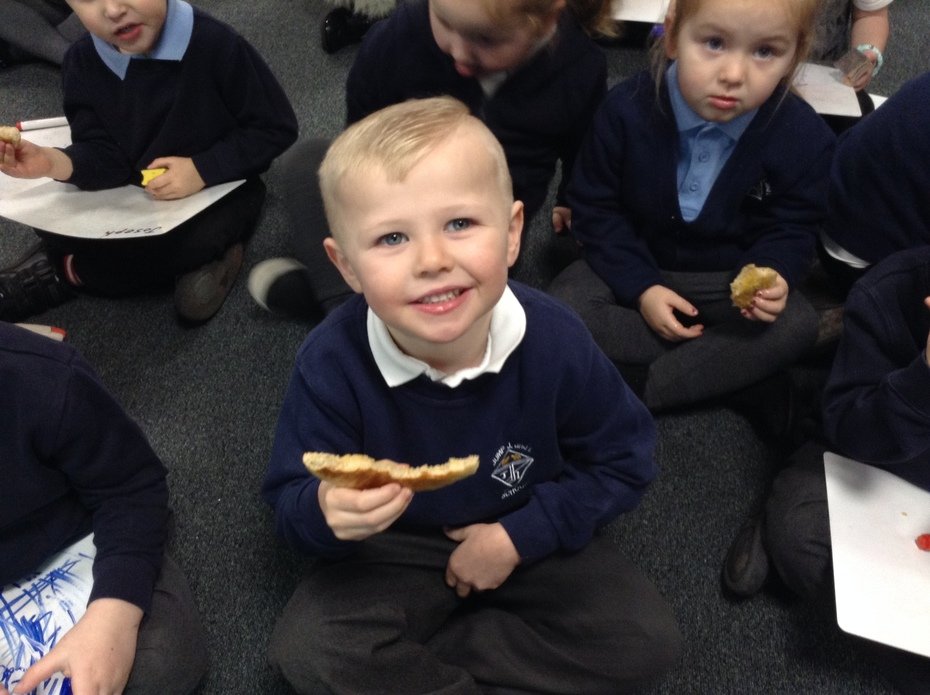 Reception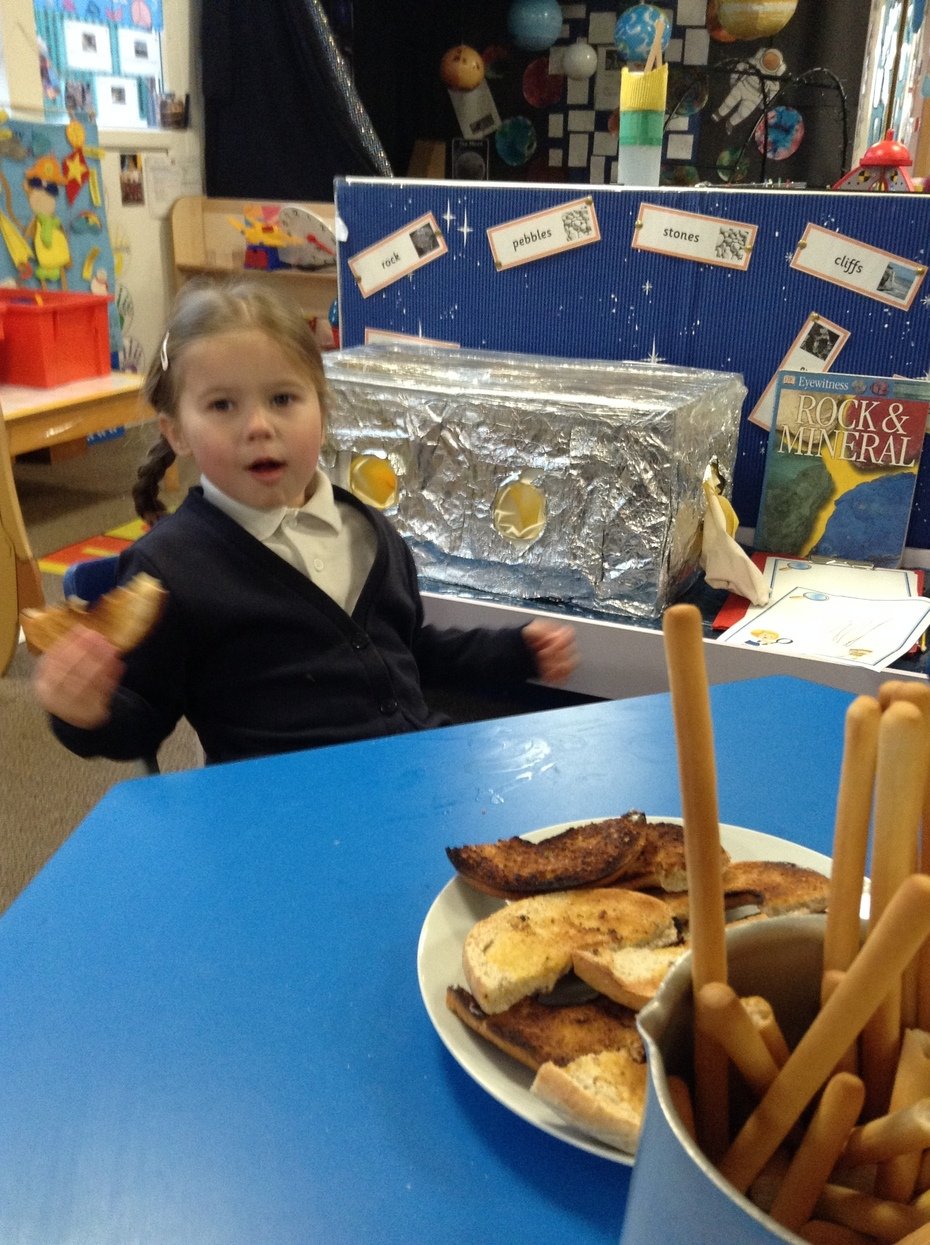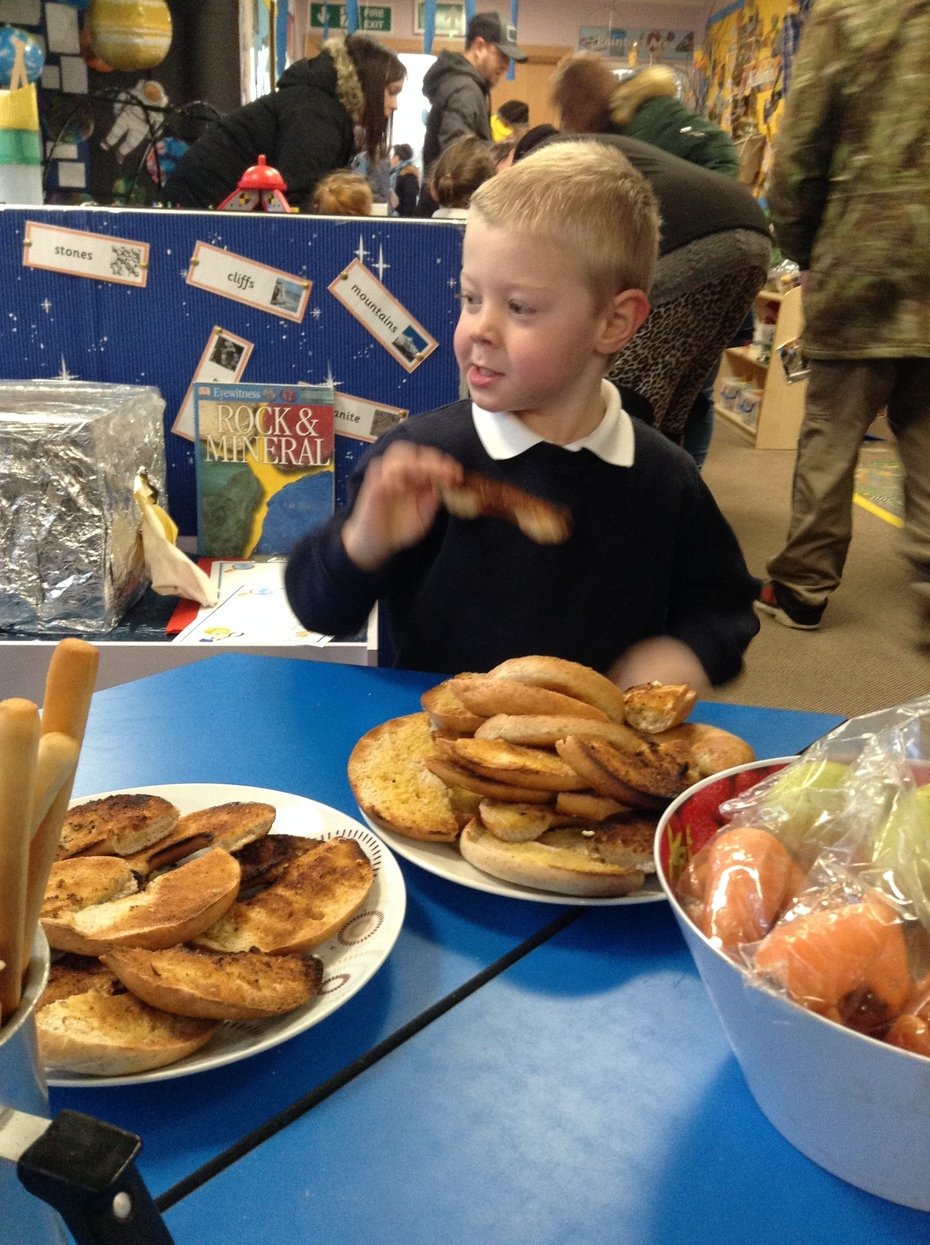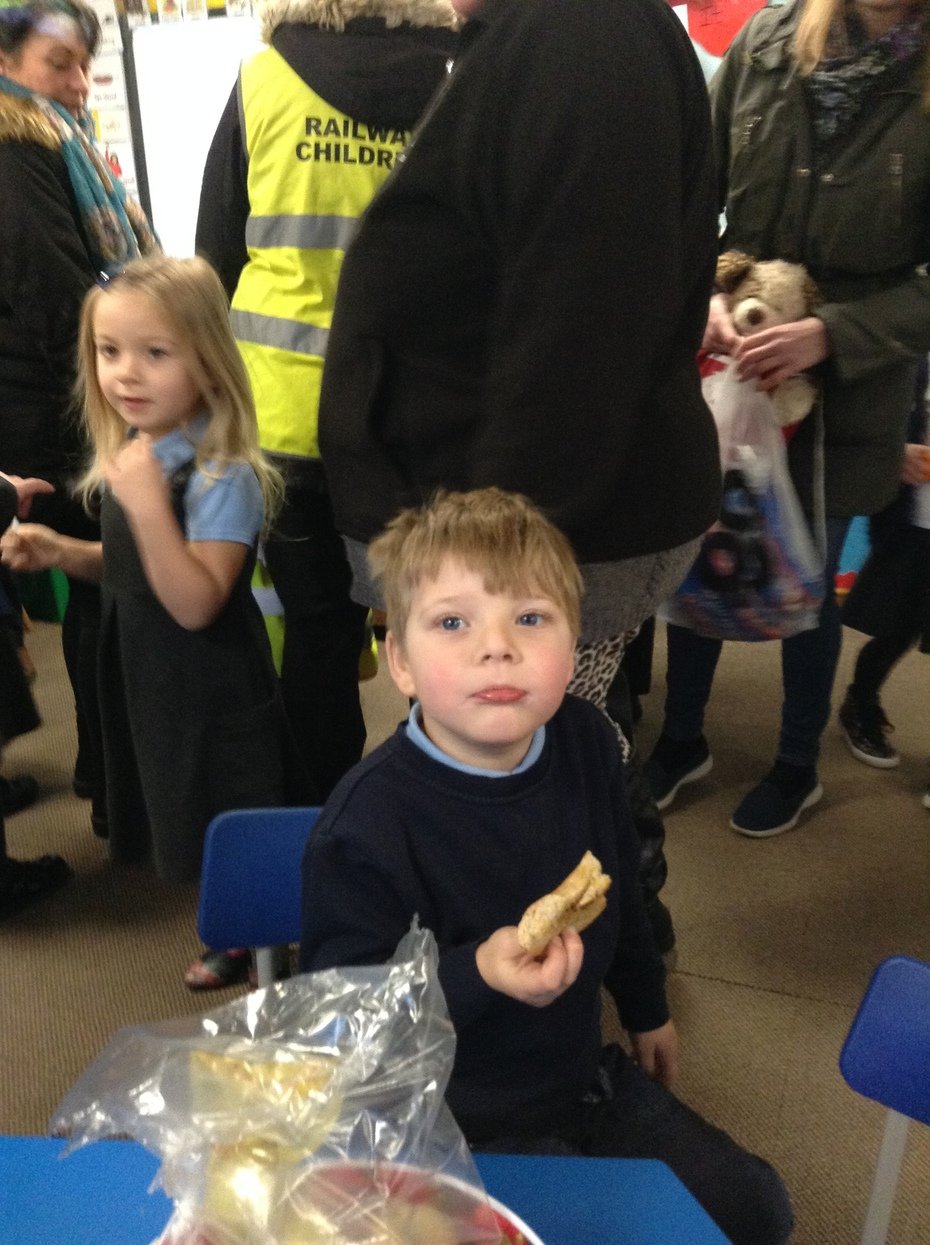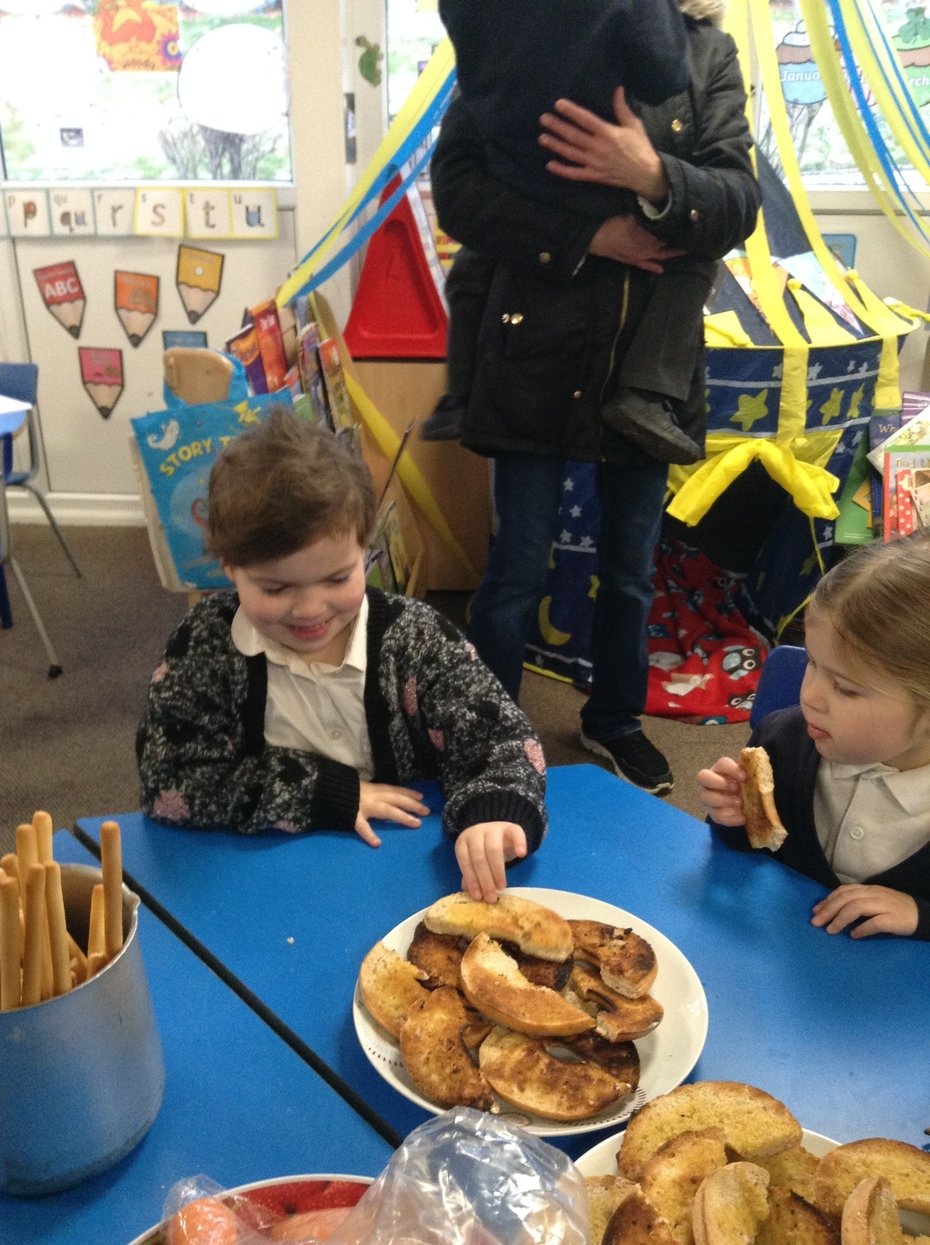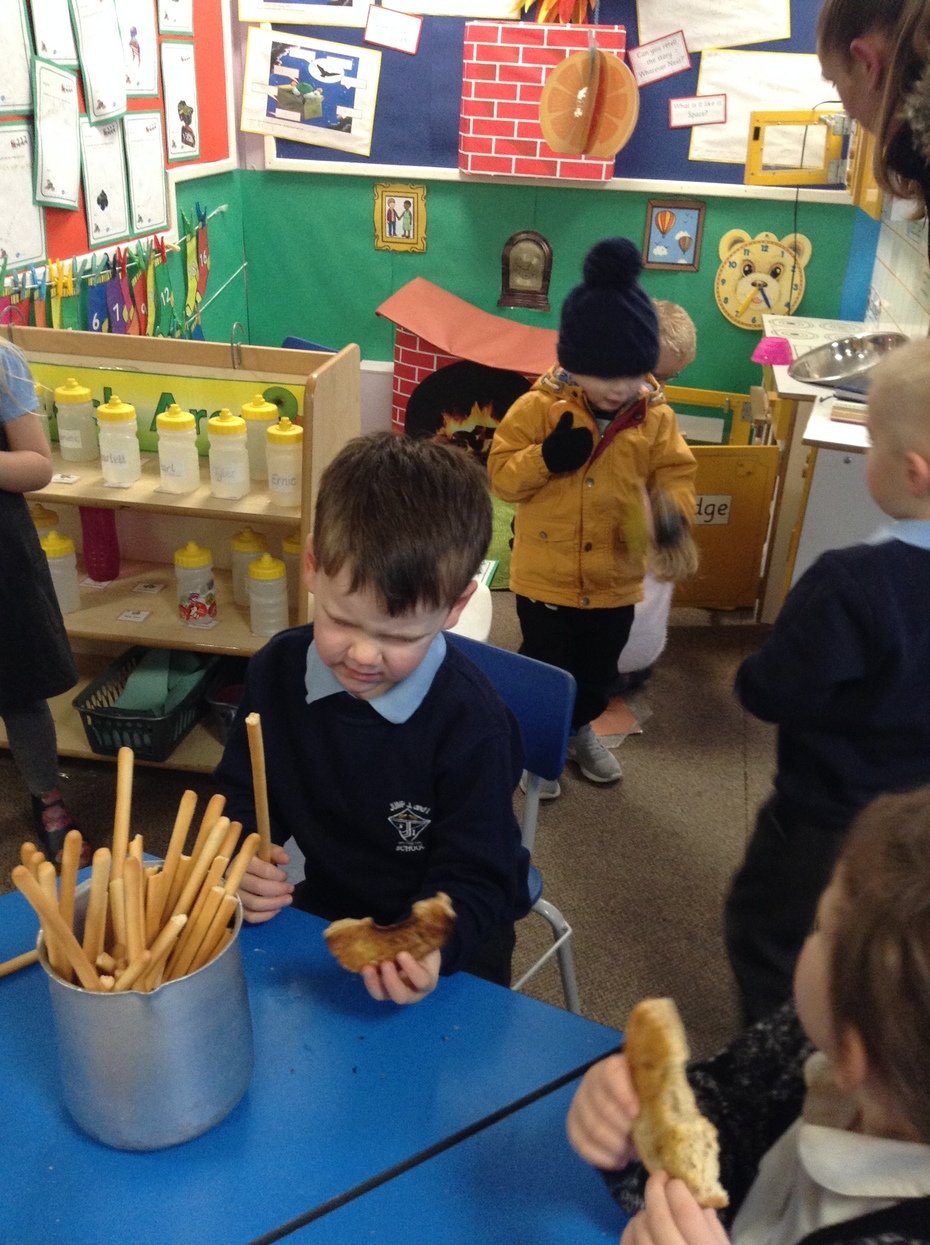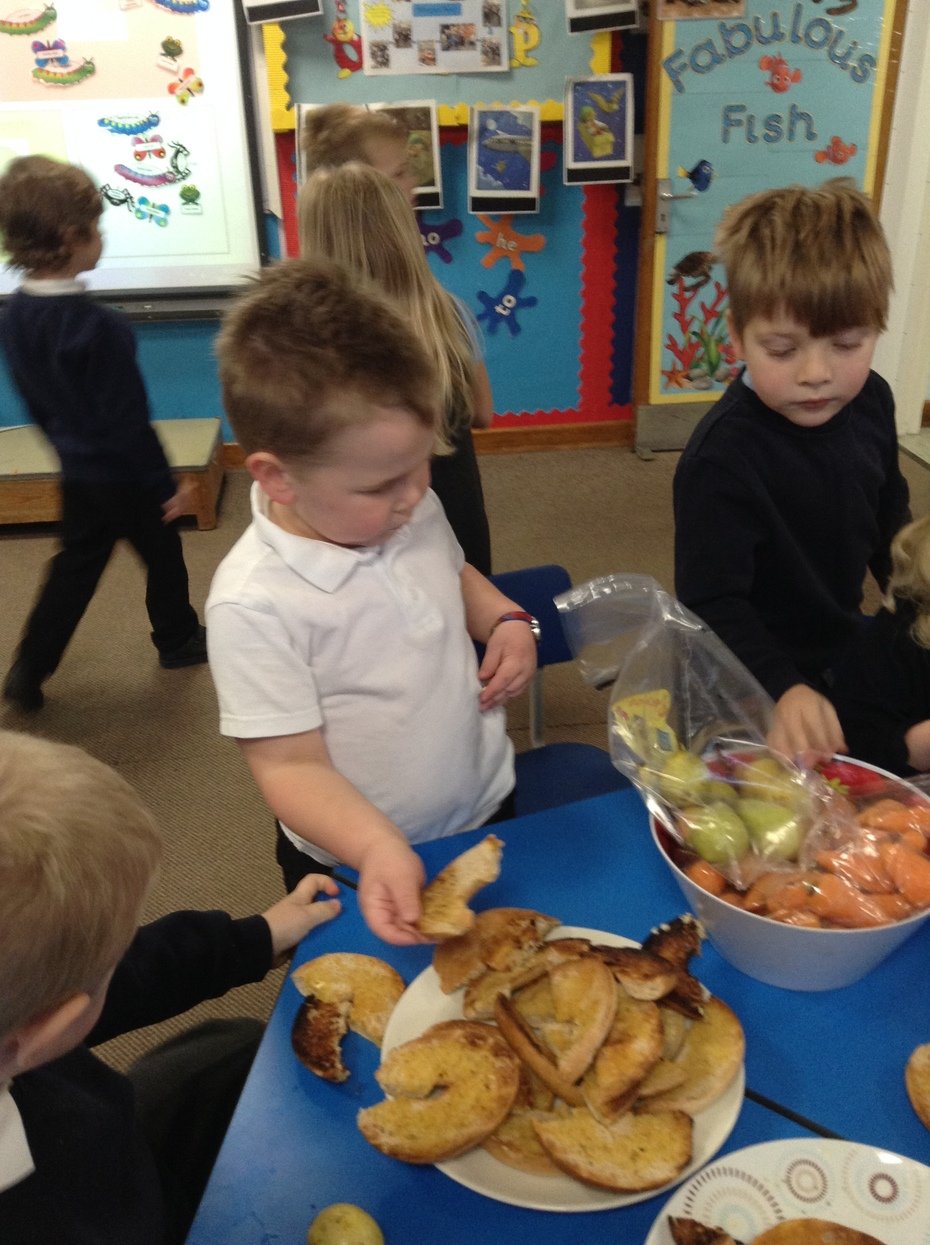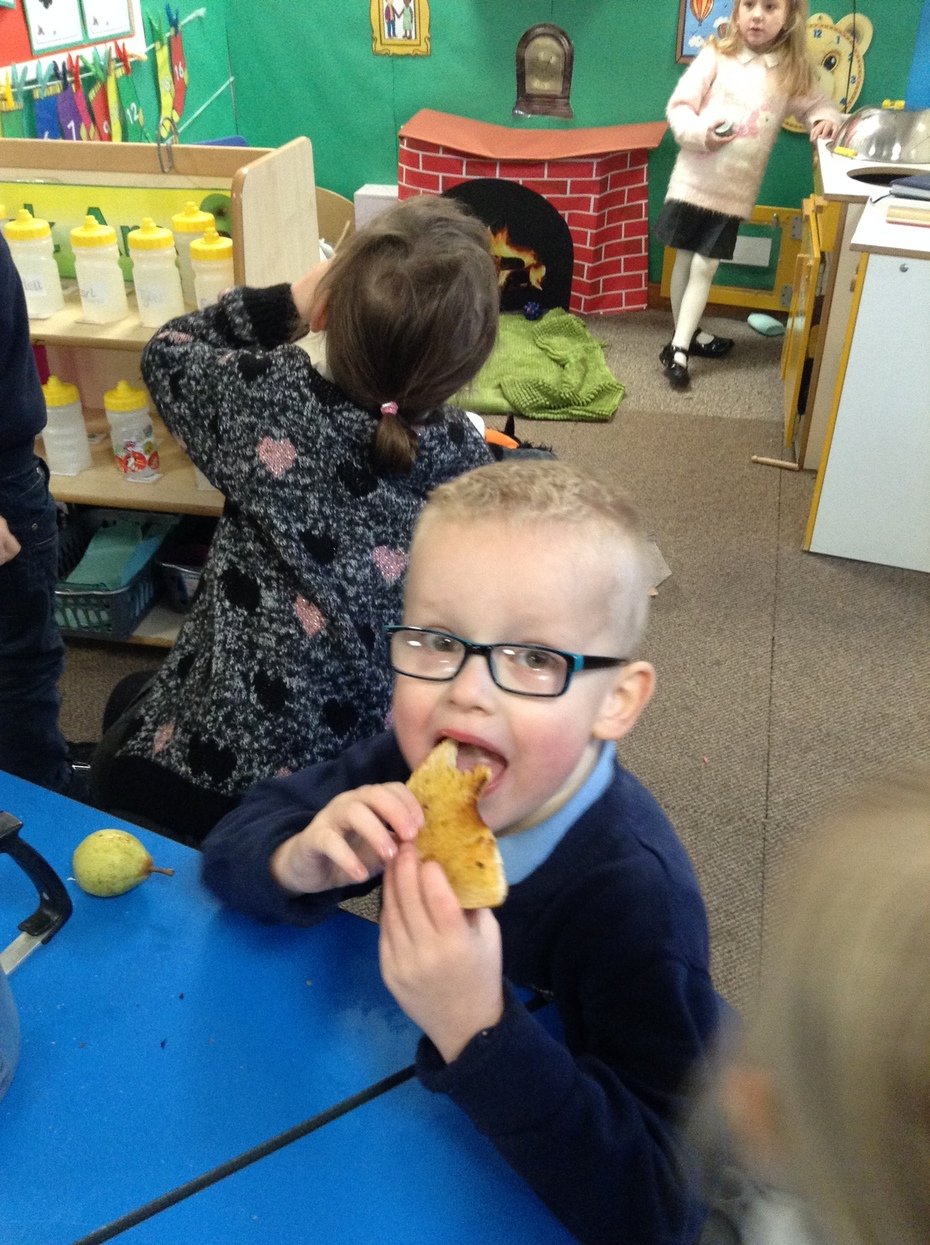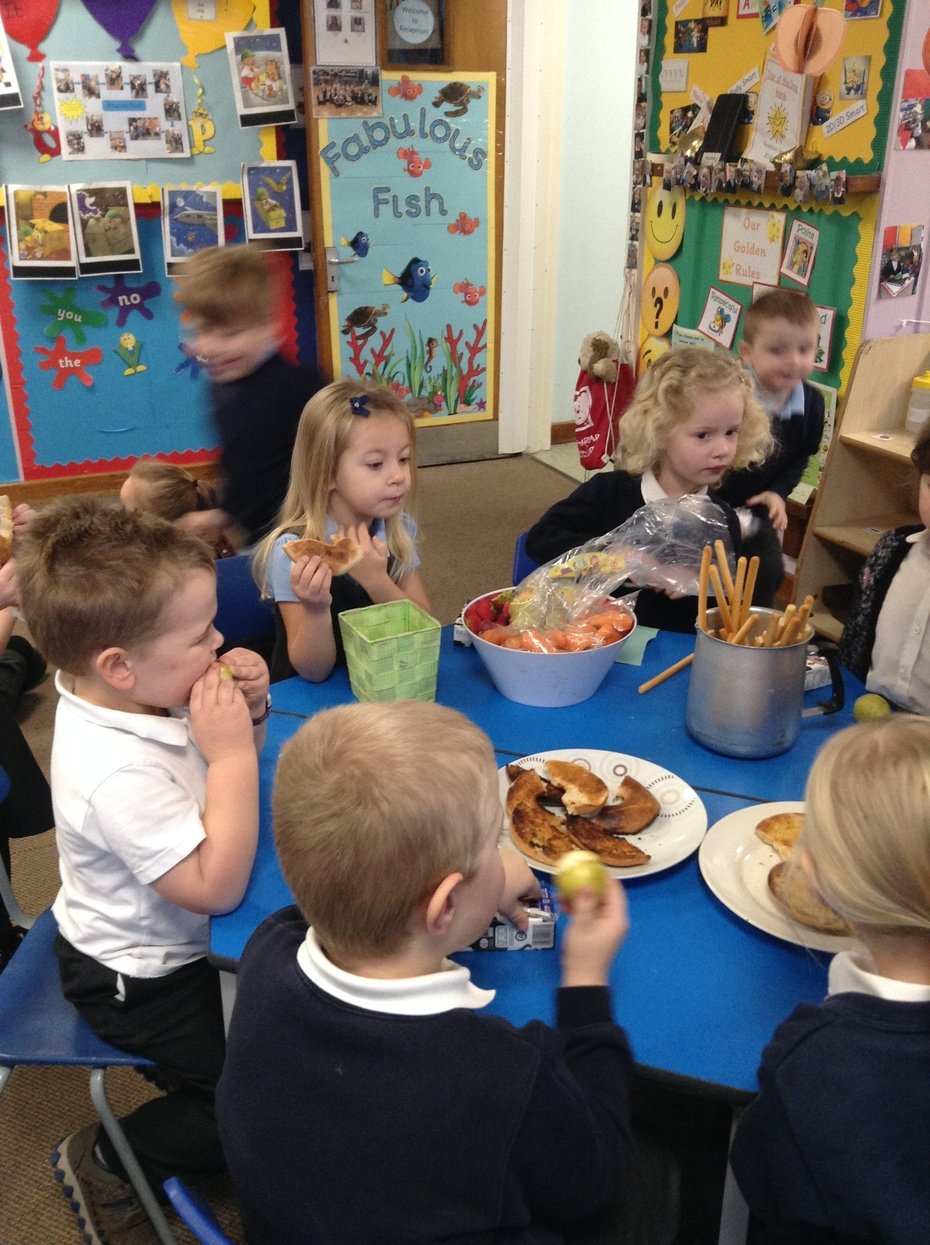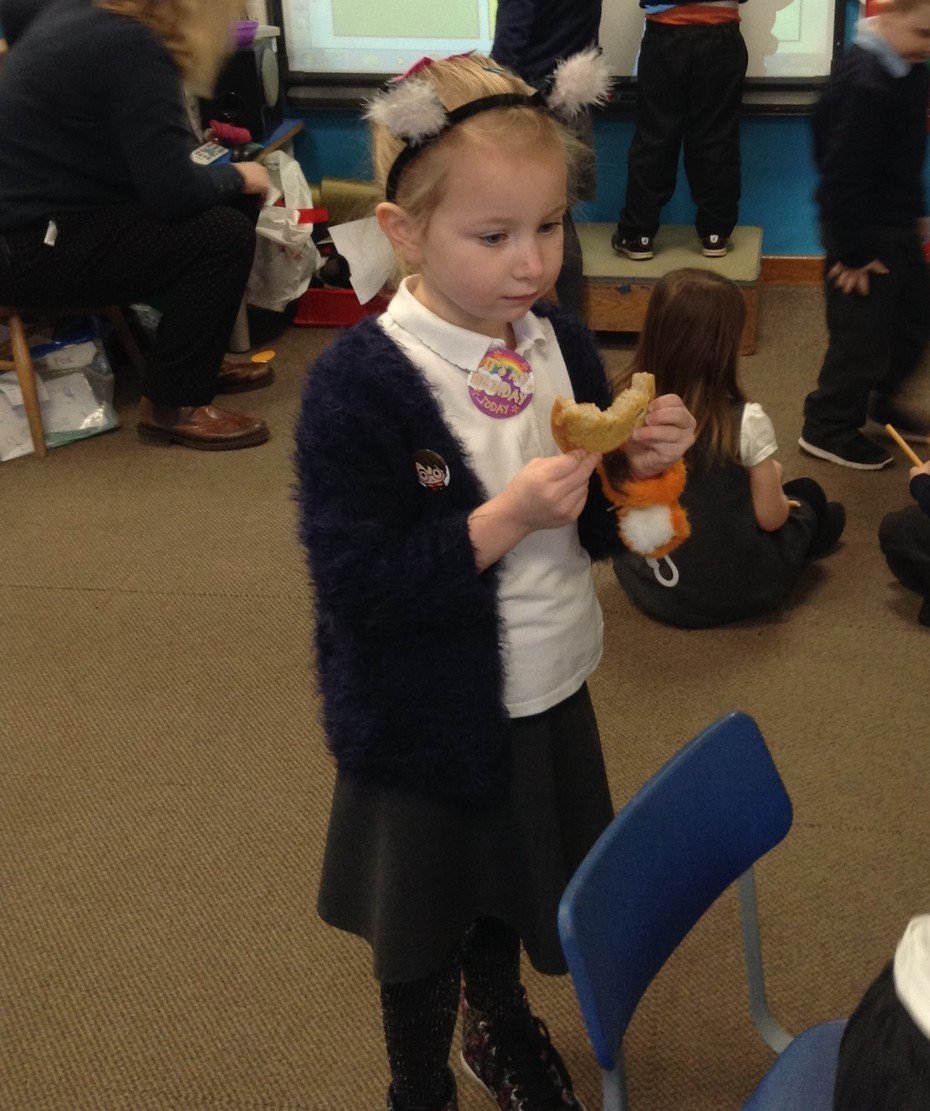 Some children across Key Stage 1 and 2 represented the school at a local school in a 'Boccia' event. The children did really well and enjoyed themselves! Well done everyone!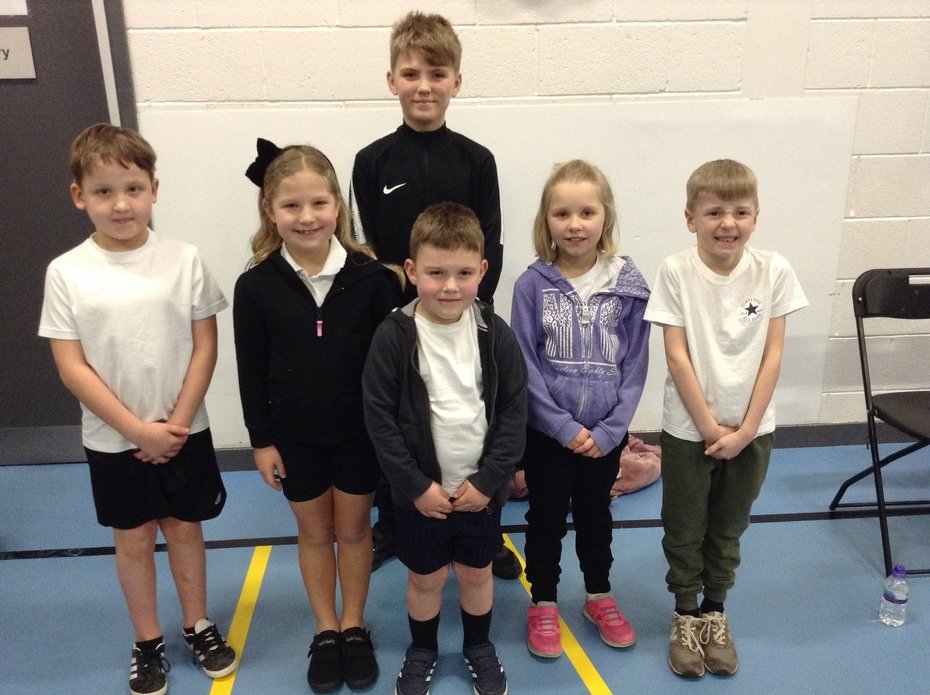 Things to look out for next week...
More photos of bagels will appear on the blog so every class will be shown!
Two football teams are playing a league match at a local school.
Week ending 11th January 2019
Many of our children sold items they had made at the Christmas Fayre for charity. This week they received their letters of thanks/certificates from their nominated charities.
A group from Year 6 raised £44.20 for the Multiple Sclerosis Society...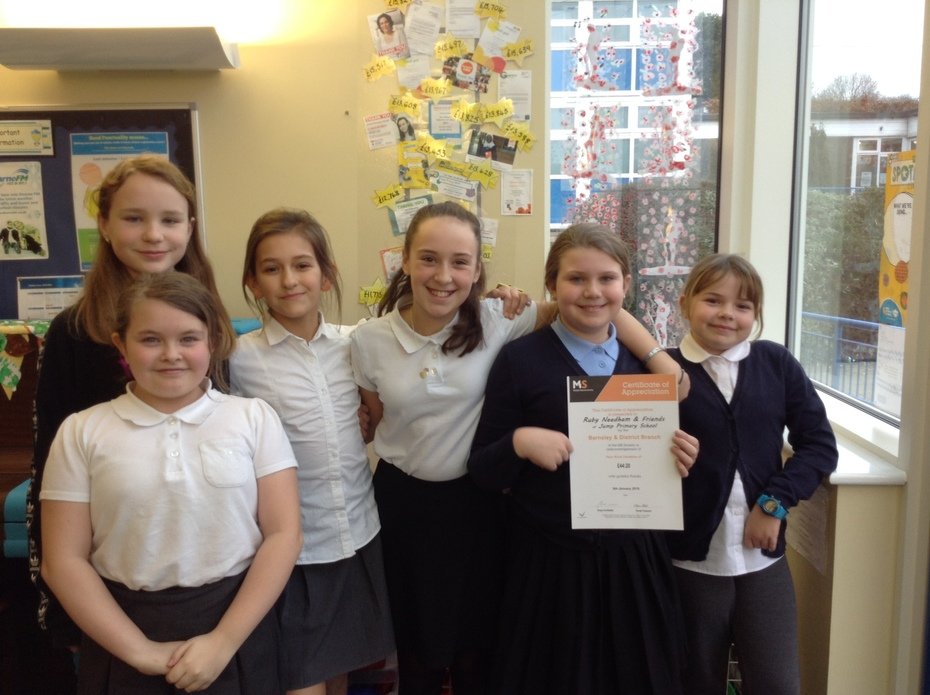 A group from Year 6 raised £28.60 for Cancer Research...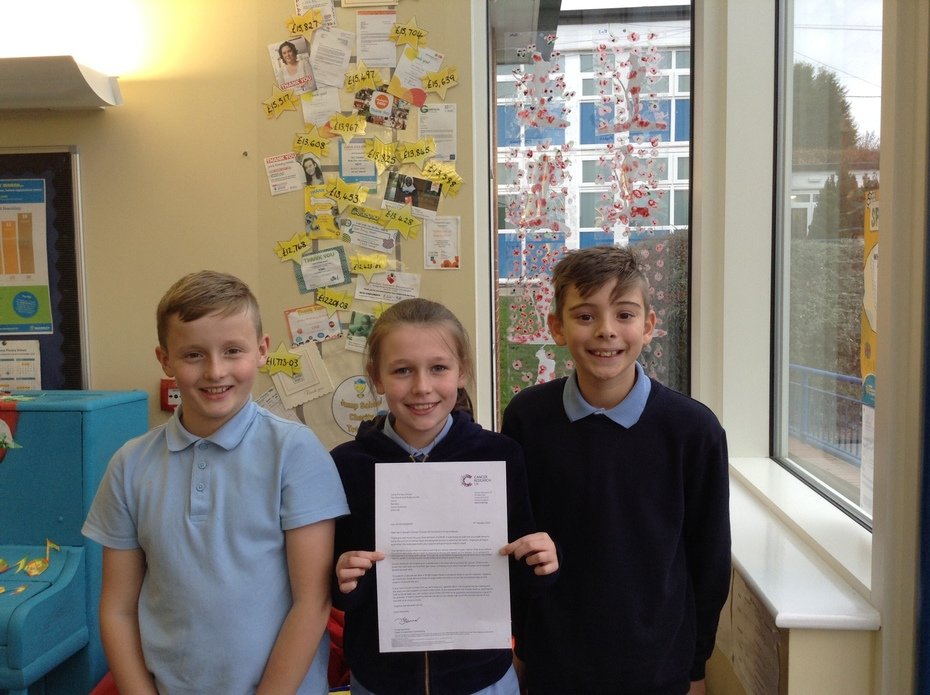 Girls from Year 3 raised £16.65 for Cancer Research...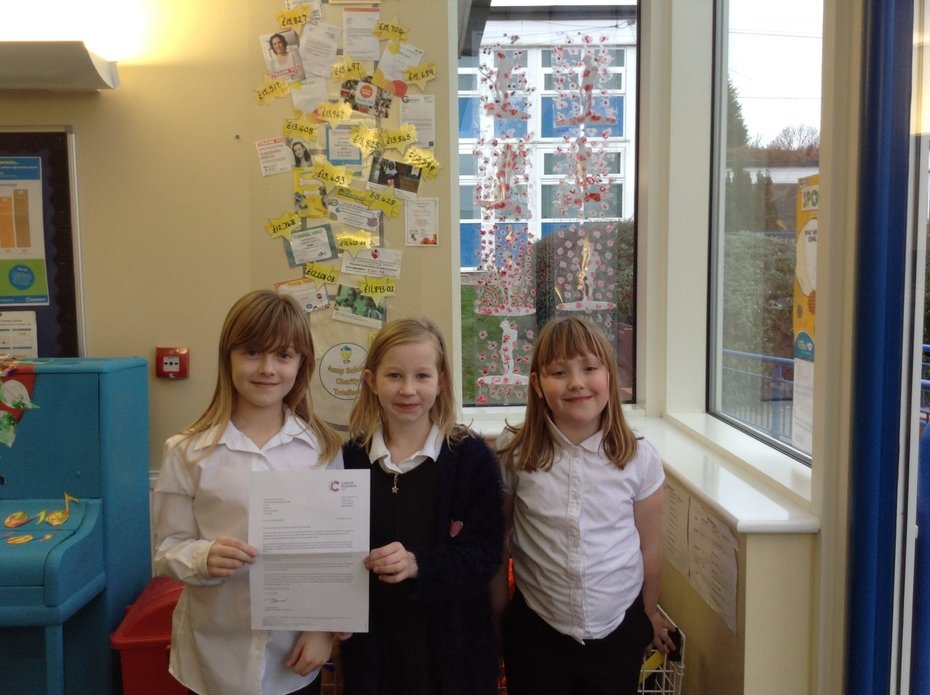 We are all very proud of them for so selflessly thinking of others. Well done everyone!
This week our choir went to the Sheffield Arena to take part in Young Voices. A great time was had by all and their behaviour was impeccable. It is a real highlight of the year and ends a very busy time for the choir who have sung for the residents of St Helen's Court in Elsecar, packed bags at Morrisons on an evening after school and designed their own t-shirts to wear to Young Voices. Their effort and enthusiasm has been superb and they have been such good ambassadors for our school. We hope everyone really enjoyed the event and below are just some photos from the day... Thank you to everyone who has supported the choir this year!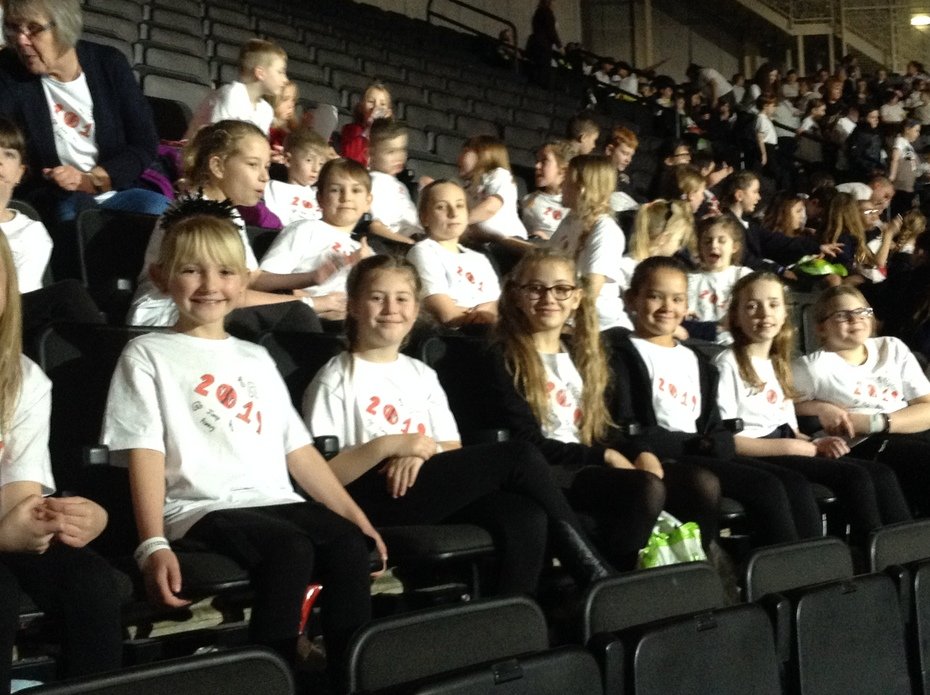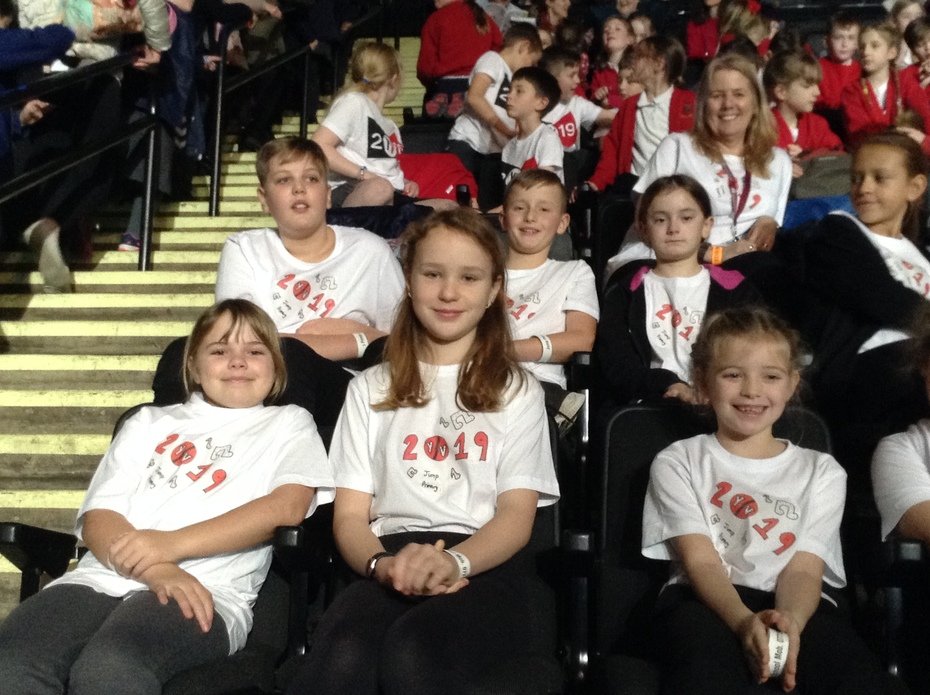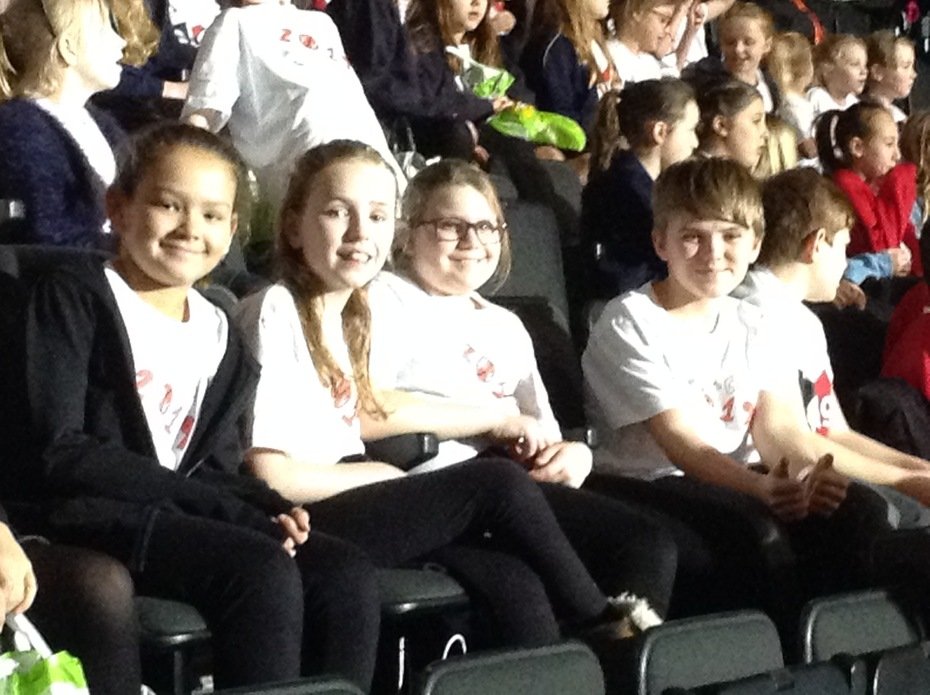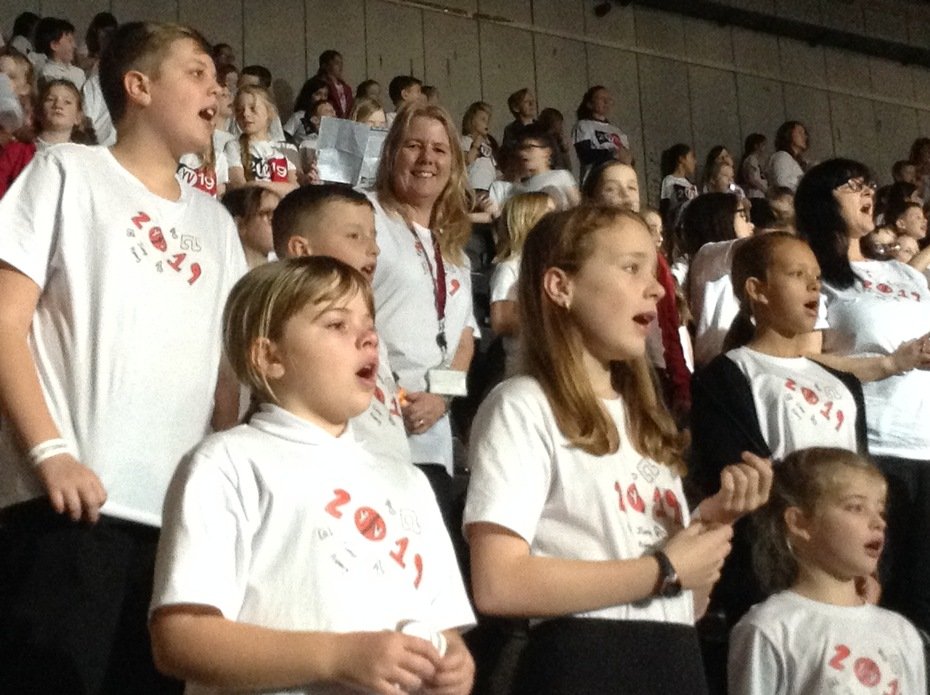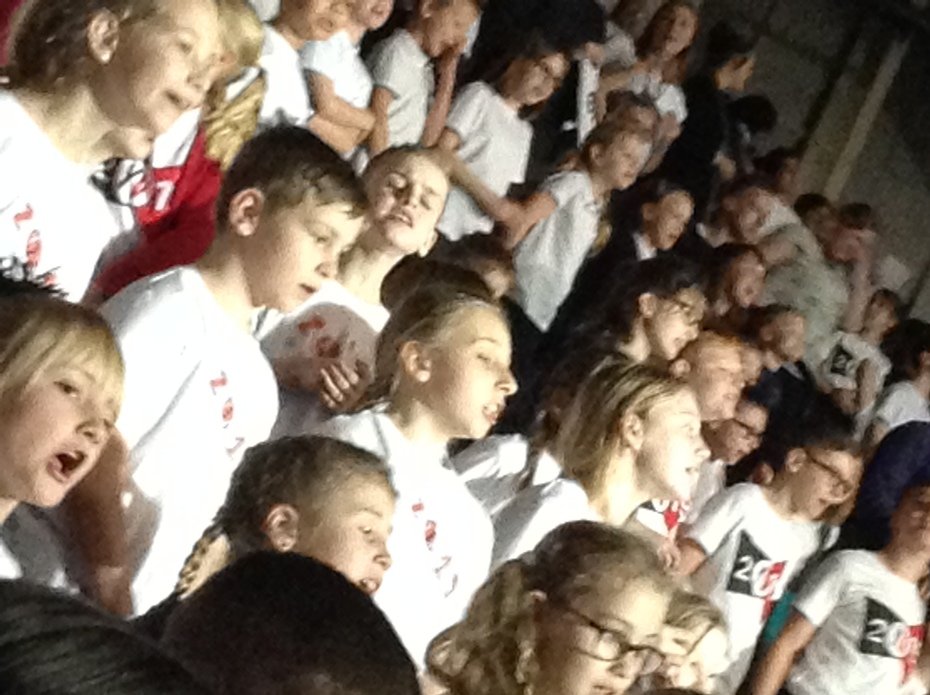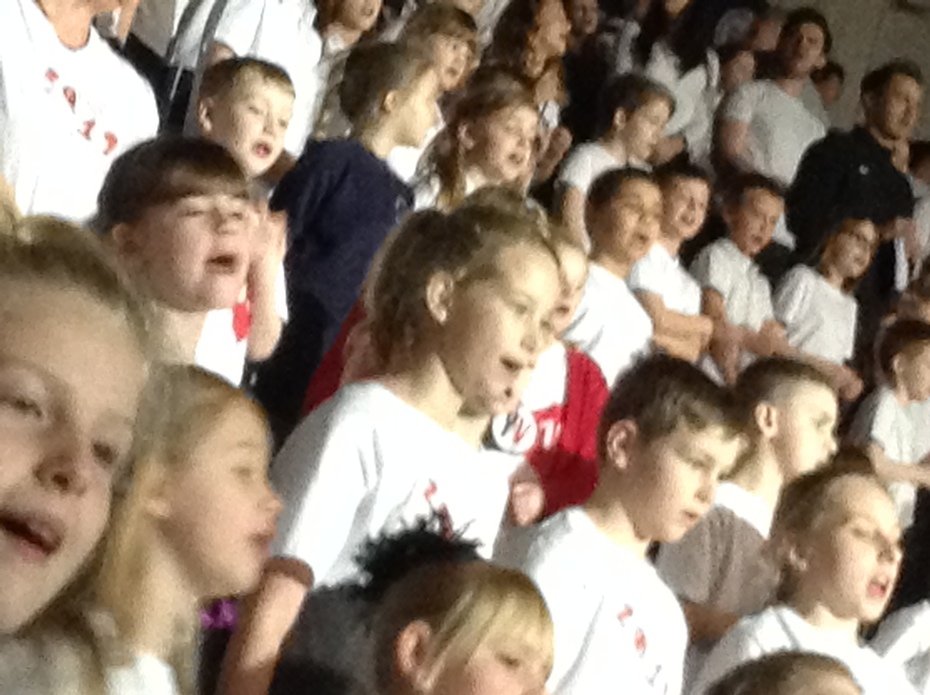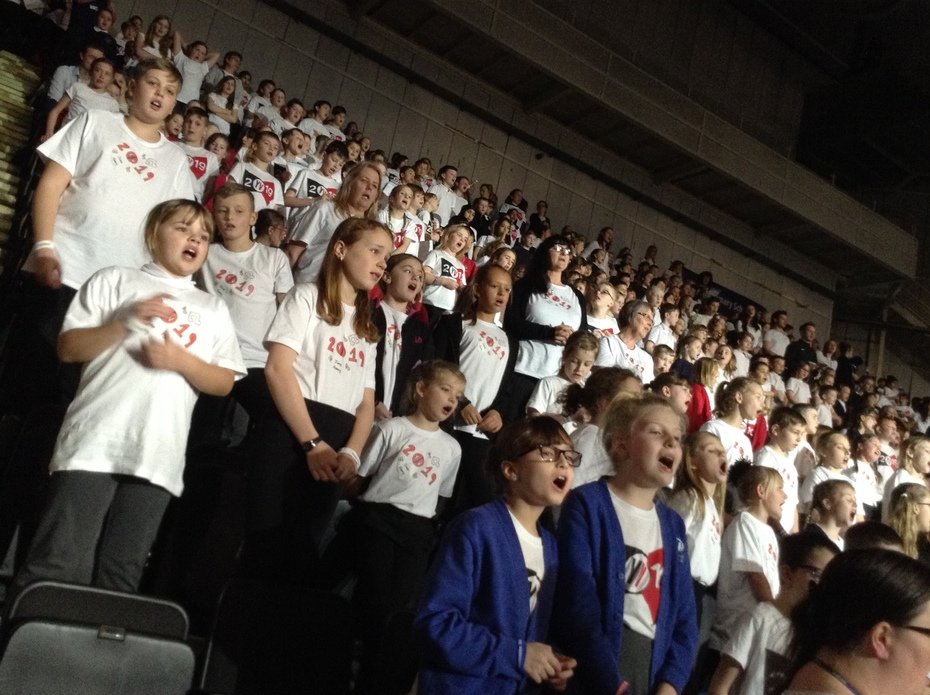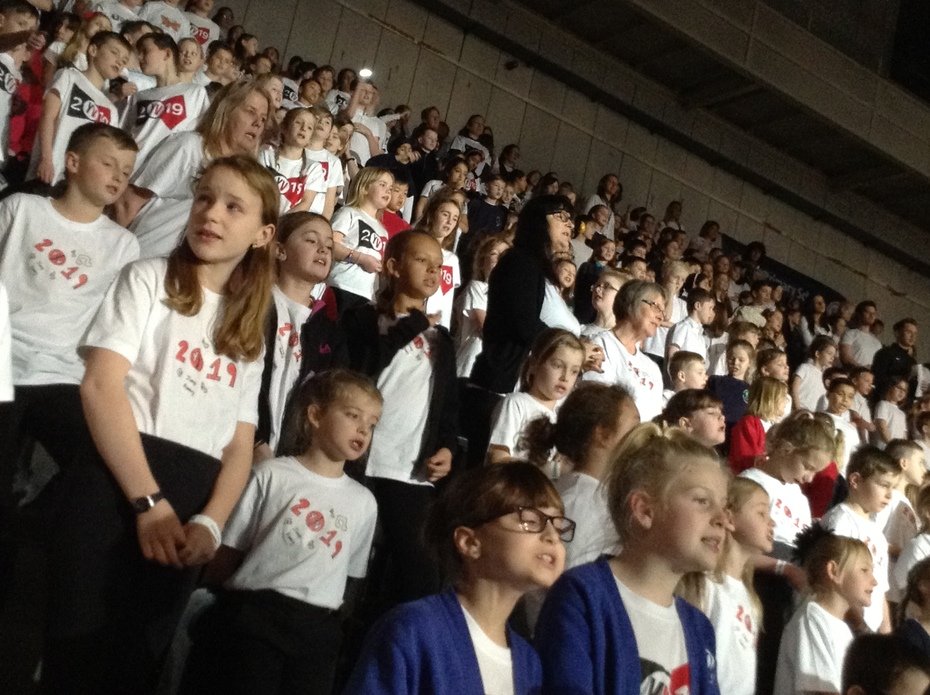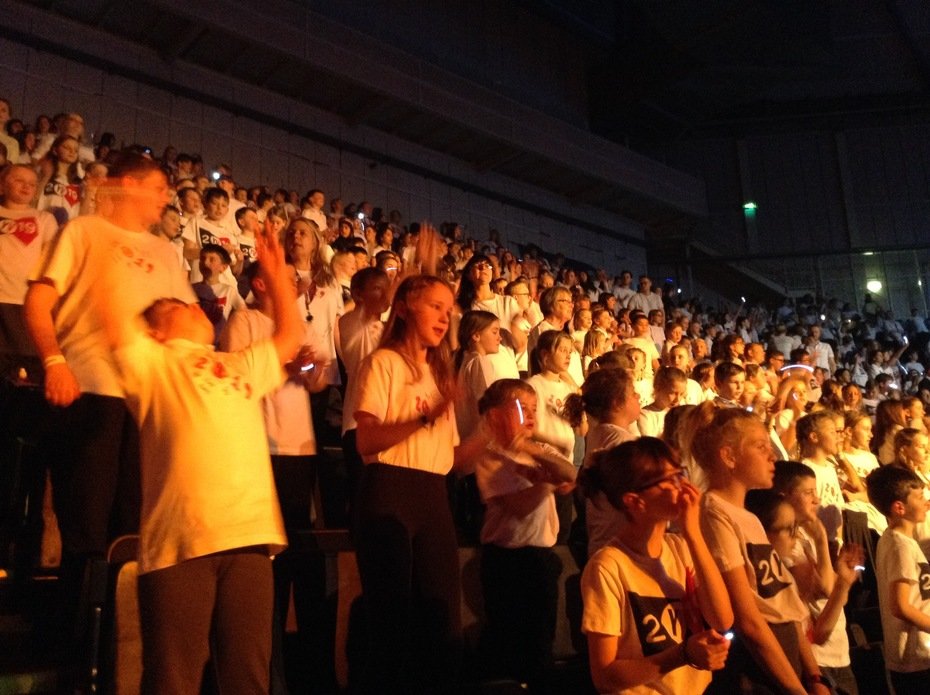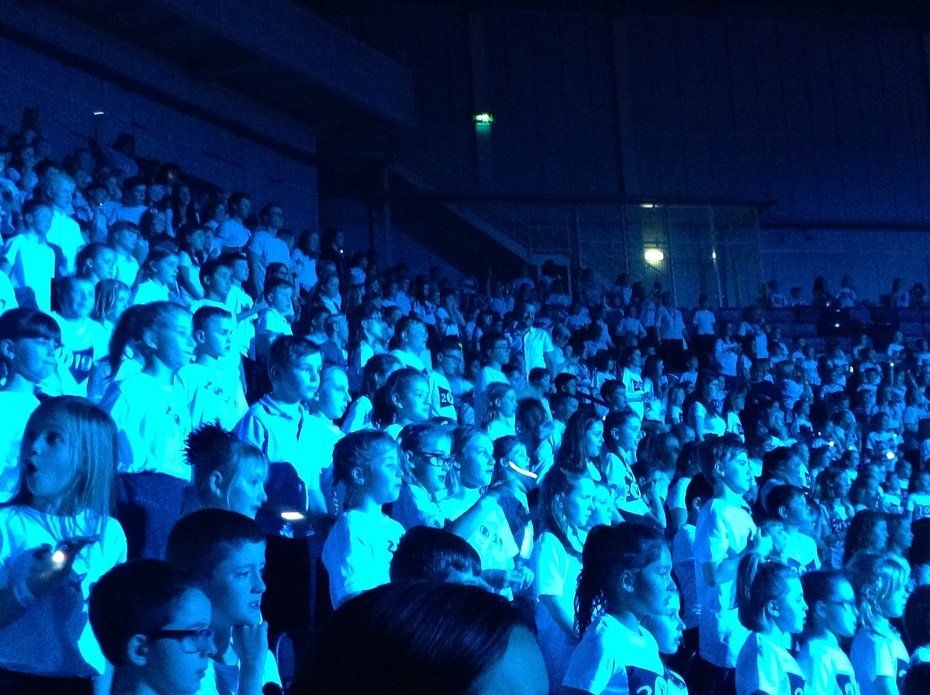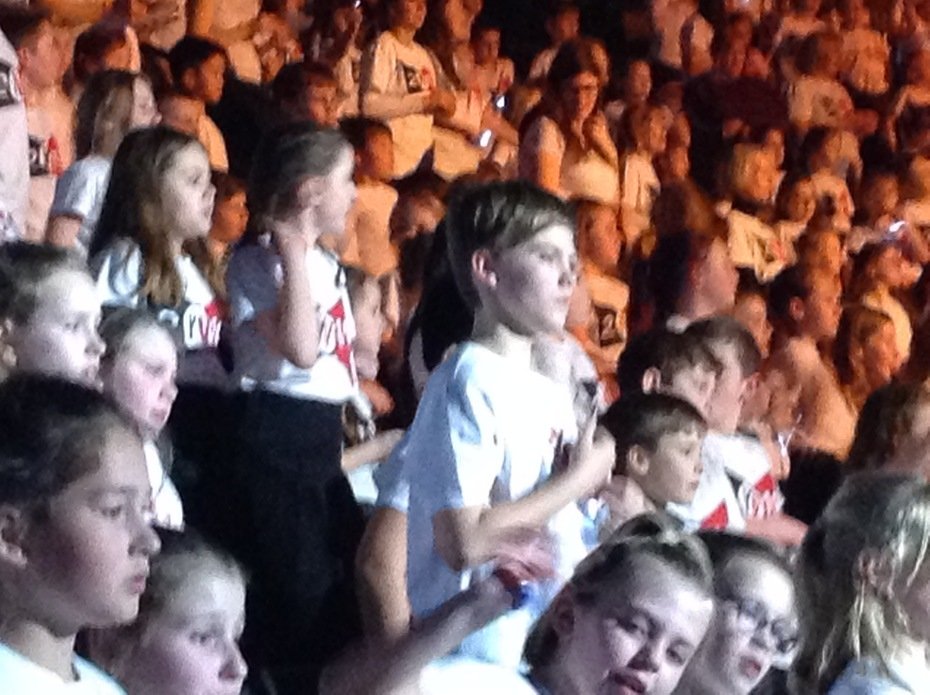 Things to look out for next week...
In partnership with the National School Breakfast Programme, we have been fortunate to access funding for free breakfast bagels in class! For one day each week, we will be giving our children free pieces of bagel to enable them to start the day with something inside them. The aim of the programme is that no child is too hungry to learn. We will put photos on the blog next week and over the week, bagels will be offered to all classes from Nursery to Year 6. We hope they enjoy them!
Year 6 are taking part in a writing workshop at Cannon Hall.
Some children are representing the school playing Boccia at a tournament against local schools.