Reading and Phonics

At Jump Primary School, our aims are to support children in becoming confident, fluent and expressive readers who can derive meaning and information from a variety of texts. We also hope to develop a lifelong passion for reading.
EYFS and Key Stage One
Reading is taught through a multi-skilled approach in accordance with the expectations of the national curriculum. Within the Foundation Stage and Key Stage 1, children are taught phonics using Read, Write Inc programme (for more information follow this link http://www.ruthmiskin.com/en/resources/parent-tutorial-1-understanding-read-write-inc-phonics/) supplemented by a range of support materials. This provides our children with the building blocks to decode words. This approach also supports the reading of sight vocabulary and common exception words (those used most commonly in the English language).
From Key Stage 1, children also read daily through the use of the 'ditty book' within daily differentiated phonics lessons.
Individual Reading and reading at home
On a weekly basis, children read one-to-one to an adult in Reception and in KS1. In KS2, this progresses to paired reading with an adult every two weeks.
In the early years, our reading books are organised to reflect the sounds the children are learning in phonics. The book they take home is the one they have read in school to an adult – taking it home to re-read helps develop fluency, understanding and confidence. Children also take home an extra book to read with an adult from our carefully sequenced reading scheme to develop a shared love of reading and extend vocabulary.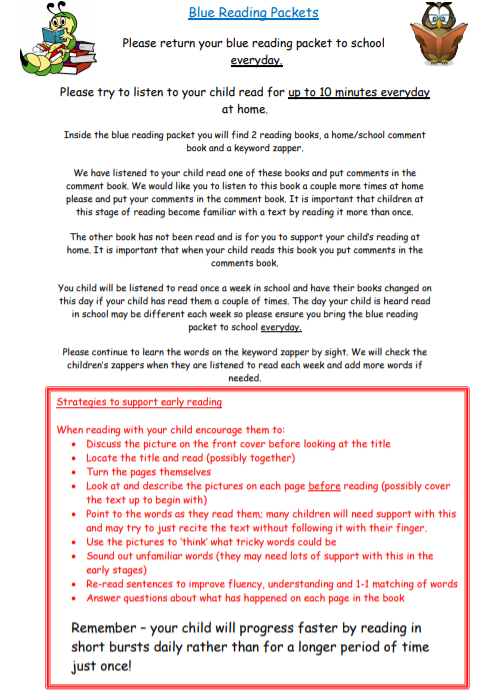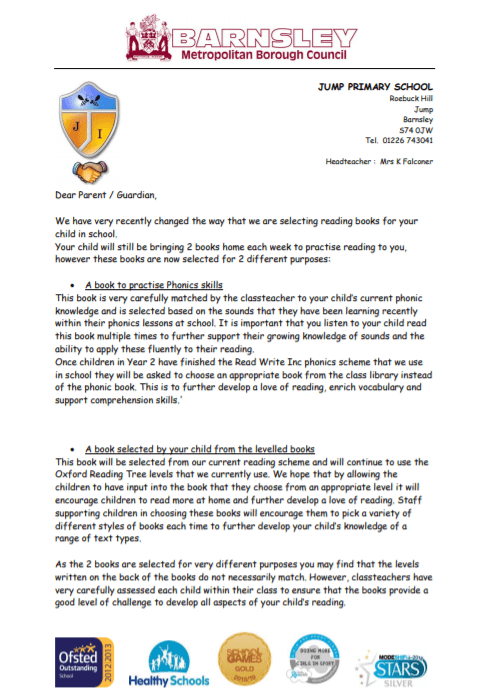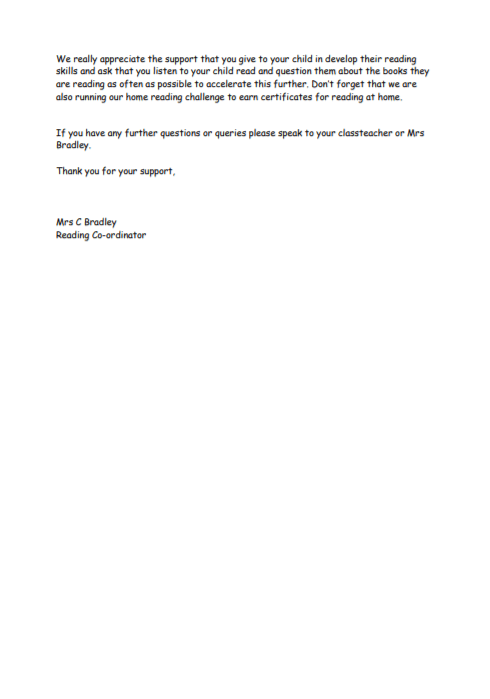 As children progress into Key Stage 2, more advanced reading skills are introduced, taught in both discrete and cross curricular ways. These include reading more complex forms of punctuation and considering the point of view of the author. Children take home just one book from the reading scheme as this will be more challenging.
Reading for Pleasure
We recommend that children are heard read as often as possible at home to further develop reading skills and reading a variety of books for pleasure. Once children have read, parents are encouraged to ask them questions about the text to check understanding and develop comprehension skills. As a school, we provide parents with ideas for questions to ask during reading at home, to help engage the children with their reading. The school has devised and implemented a 'Reading Challenge' across all year groups to encourage reading at home to take place regularly. Which certificate will your child achieve this year?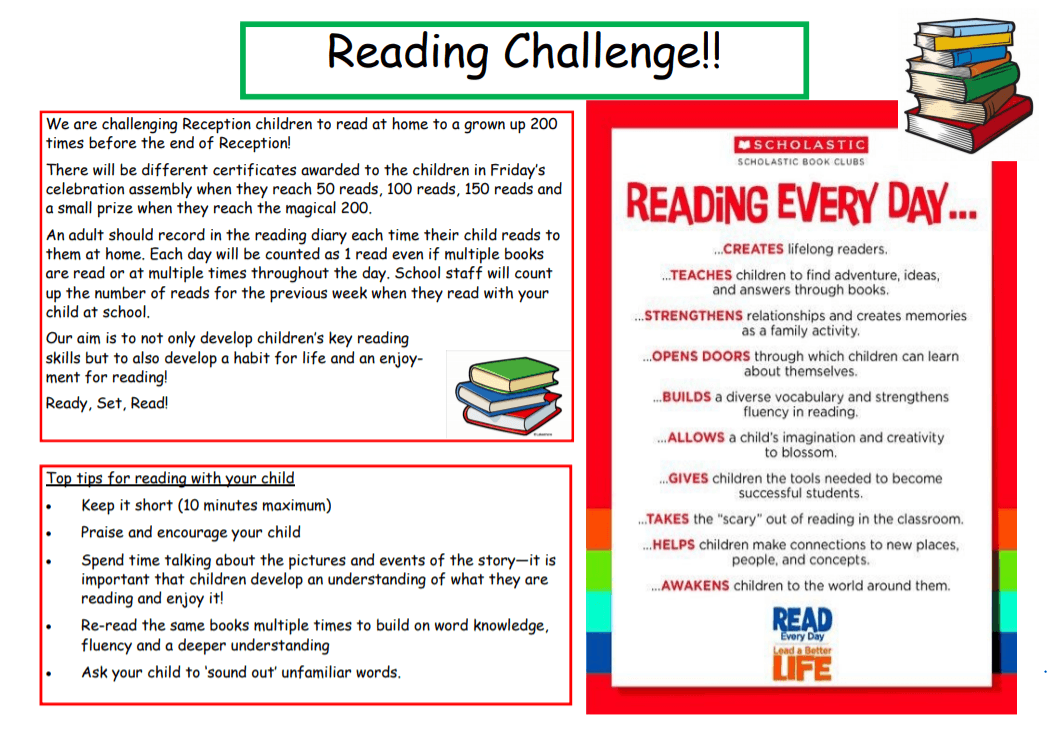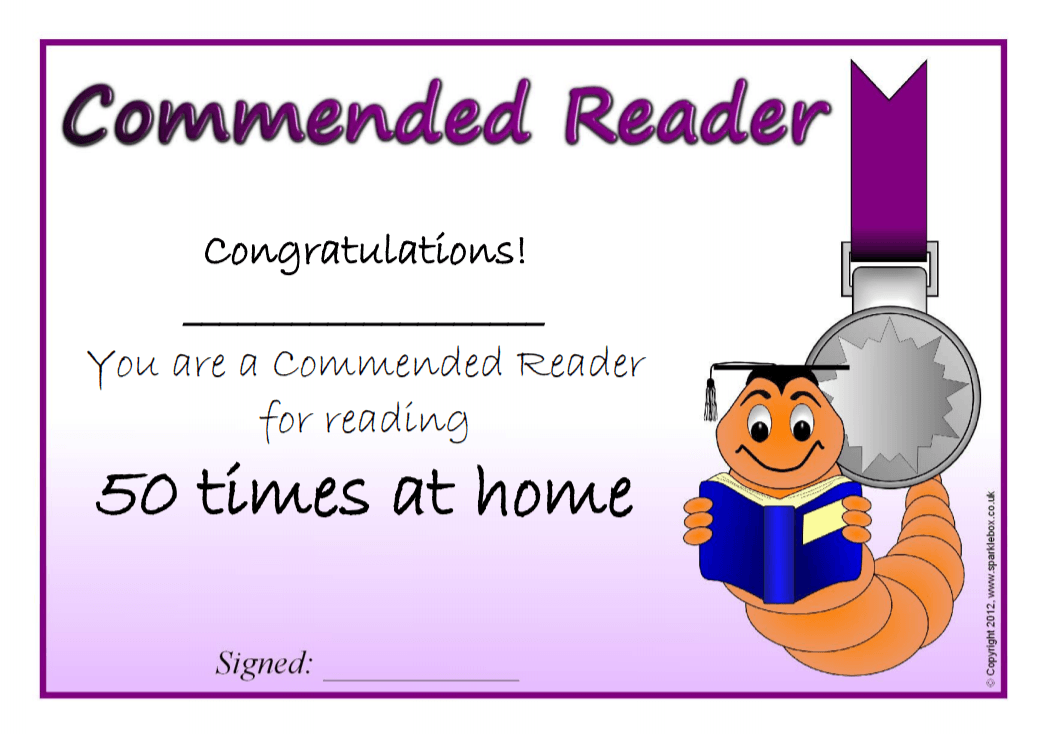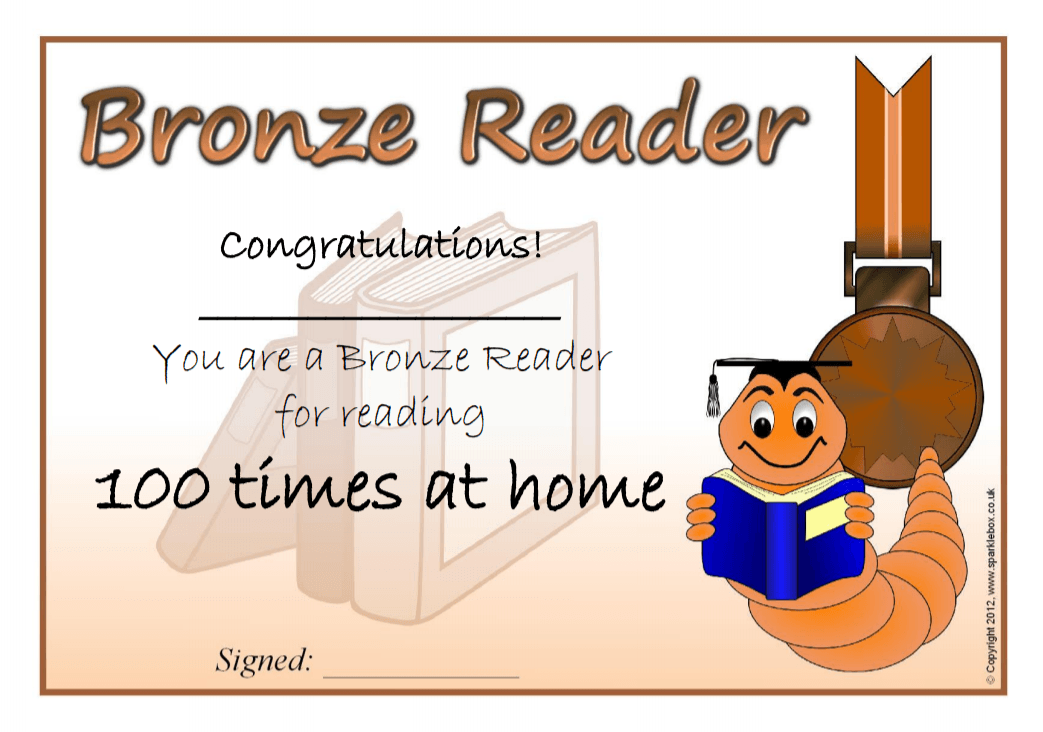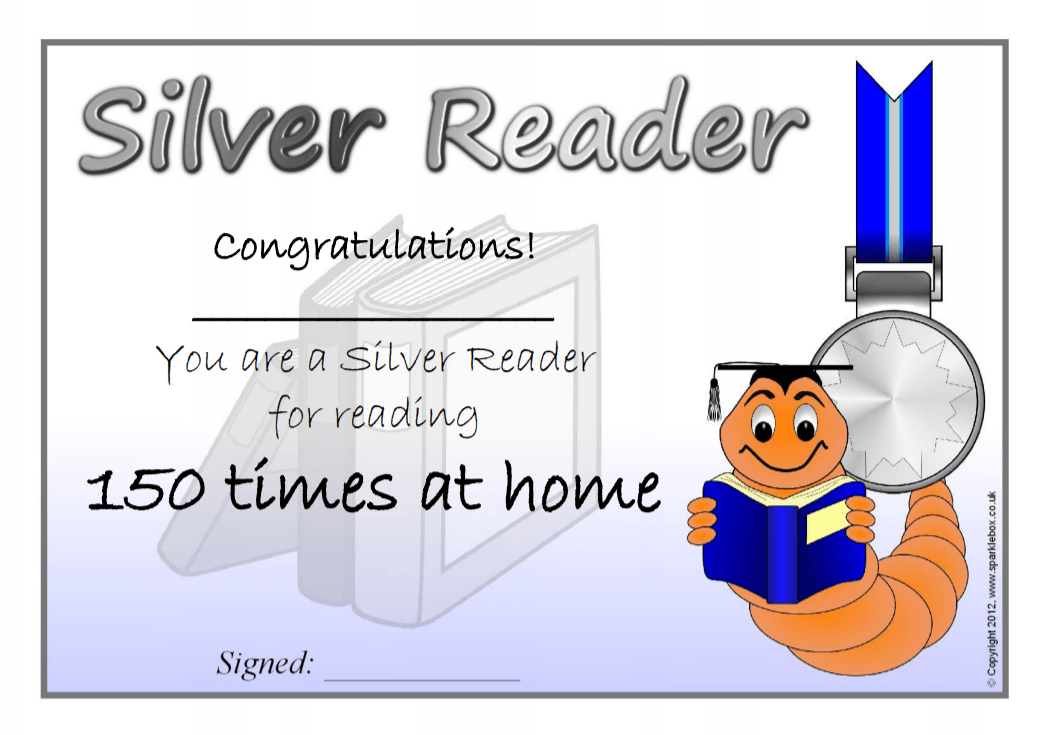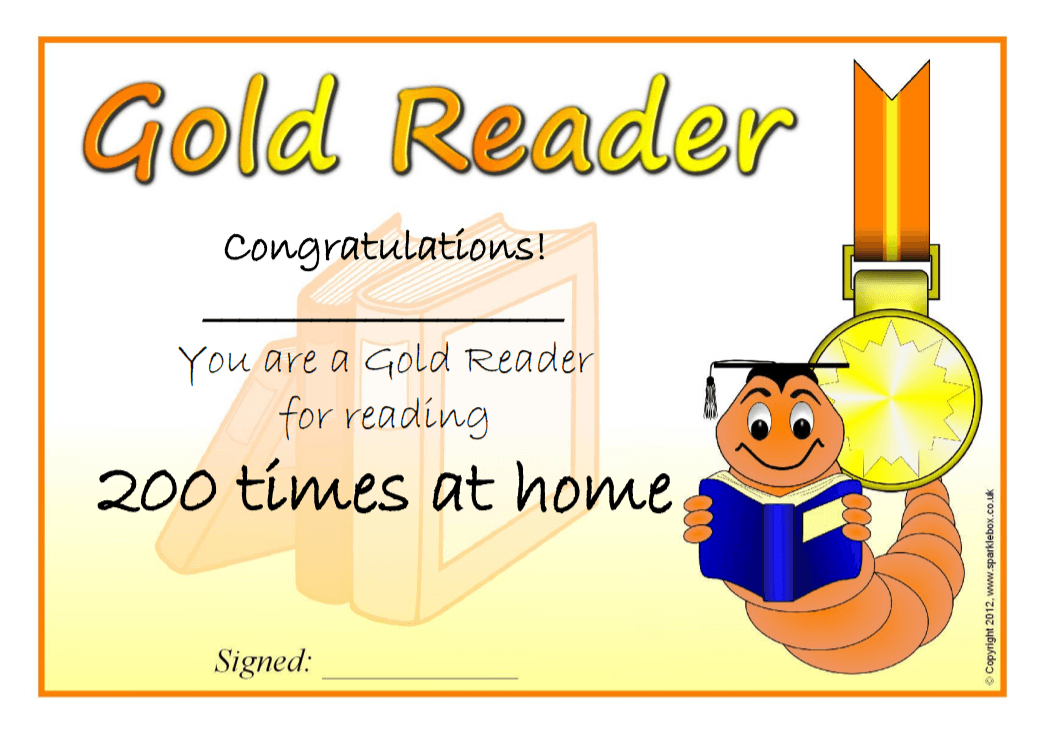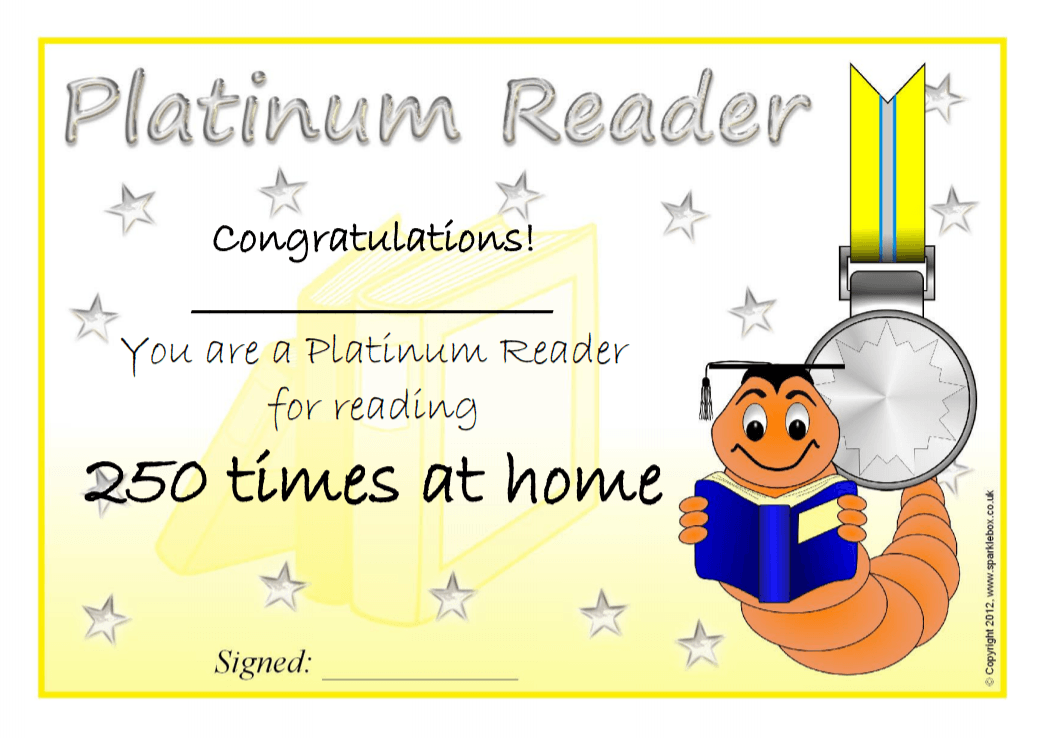 In addition, children can choose a book from the 'class library' or the non-fiction library to develop the love of reading, wider knowledge and interests.
Reading competition - Update 1 - 14.2.20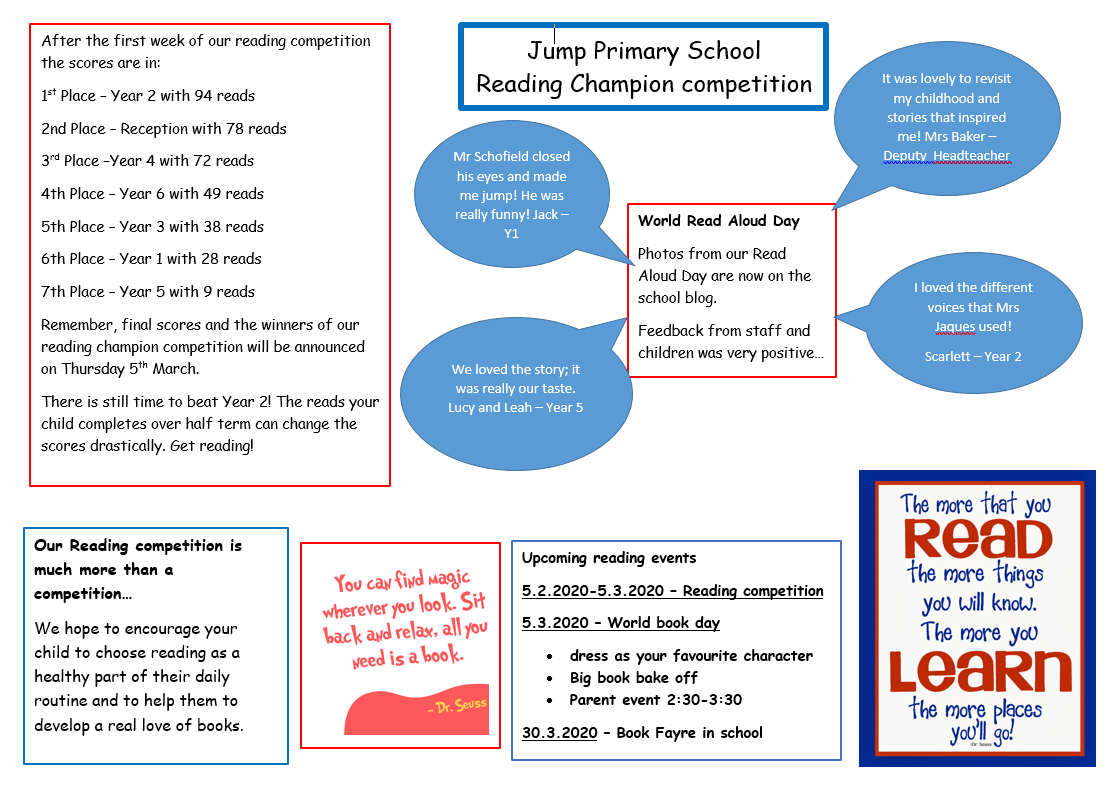 Update 2 - 28.2.20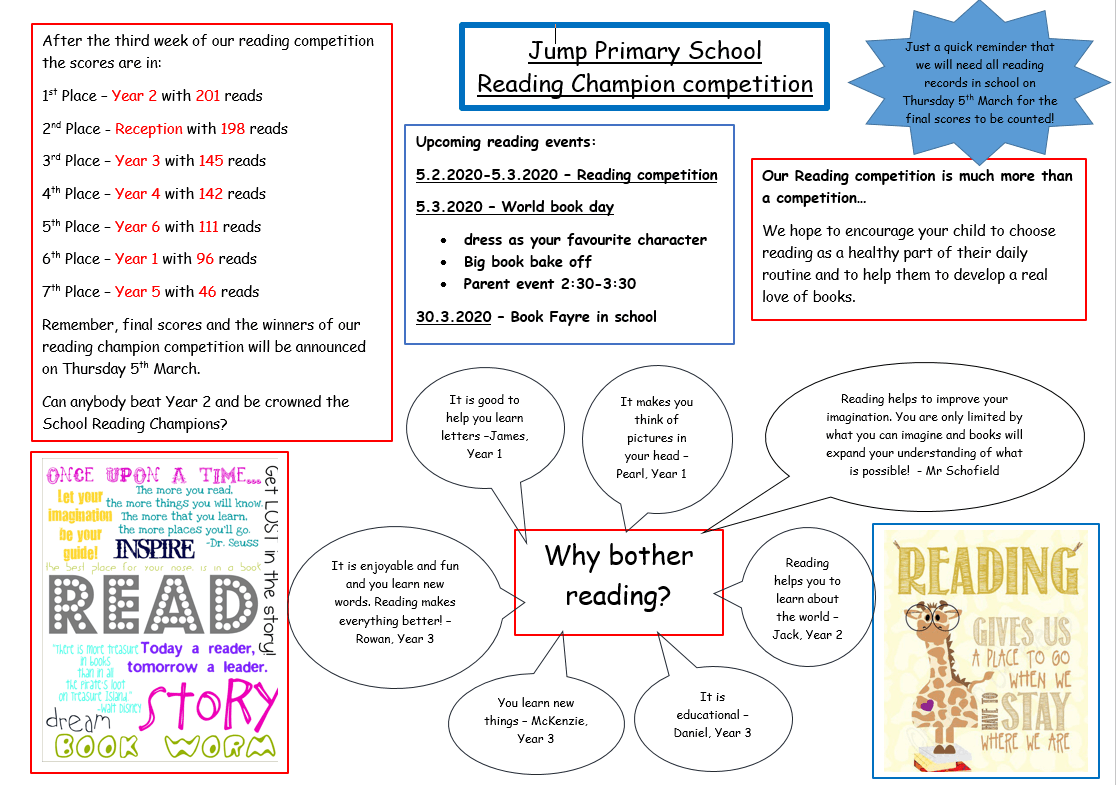 Final update - 6.3.20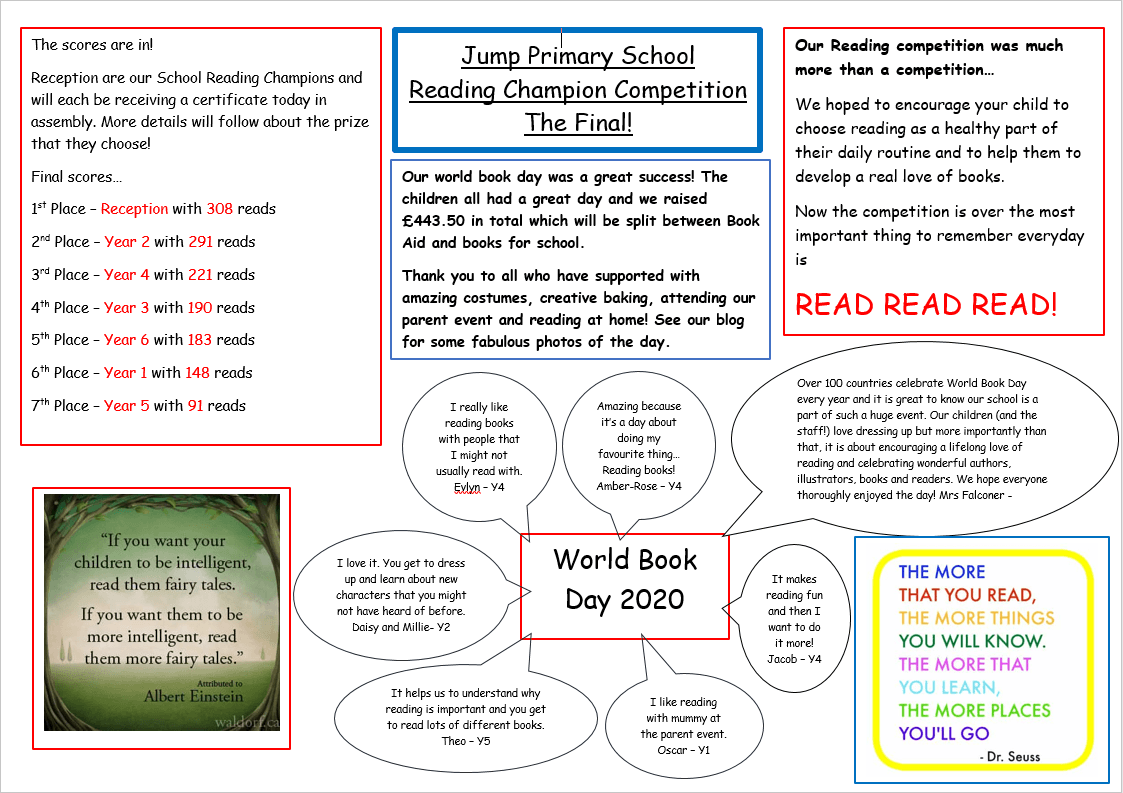 Whole Class Reading
In conjunction with individual reading, children also read as a class in Key Stage 2. During this time, children are able to share their thoughts and views on a range of text types and discuss key aspects of the texts.
Sessions take place in school from Year 2 upwards to define new and ambitious vocabulary, develop their ability to infer and deduce, understand the structure of different text types and gain an understanding of the author's intent.
Reading is an essential skill and here at Jump, we are proud of how our children progress and achieve in this area.
Click below to find out some more information about our Reading/Phonics curriculum.
Intent, Implementation and Impact information for Reading
Intent, Implementation and Impact information for Phonics
End of Year Group Expectations