Week ending 12th April 2019
It's been a busy week! Well done to everyone for their fantastic Easter performances. It was lovely to see so many people there to enjoy the songs, stories and Easter facts. Thank you for buying the raffle tickets which raise money for school funds (we will reveal the amount raised after the Easter holidays).
As I am sure you are all aware, we spend some of the PE funding on karate teaching. Here are just a few photos of Year 4 enjoying their karate lesson this week. Great kicks!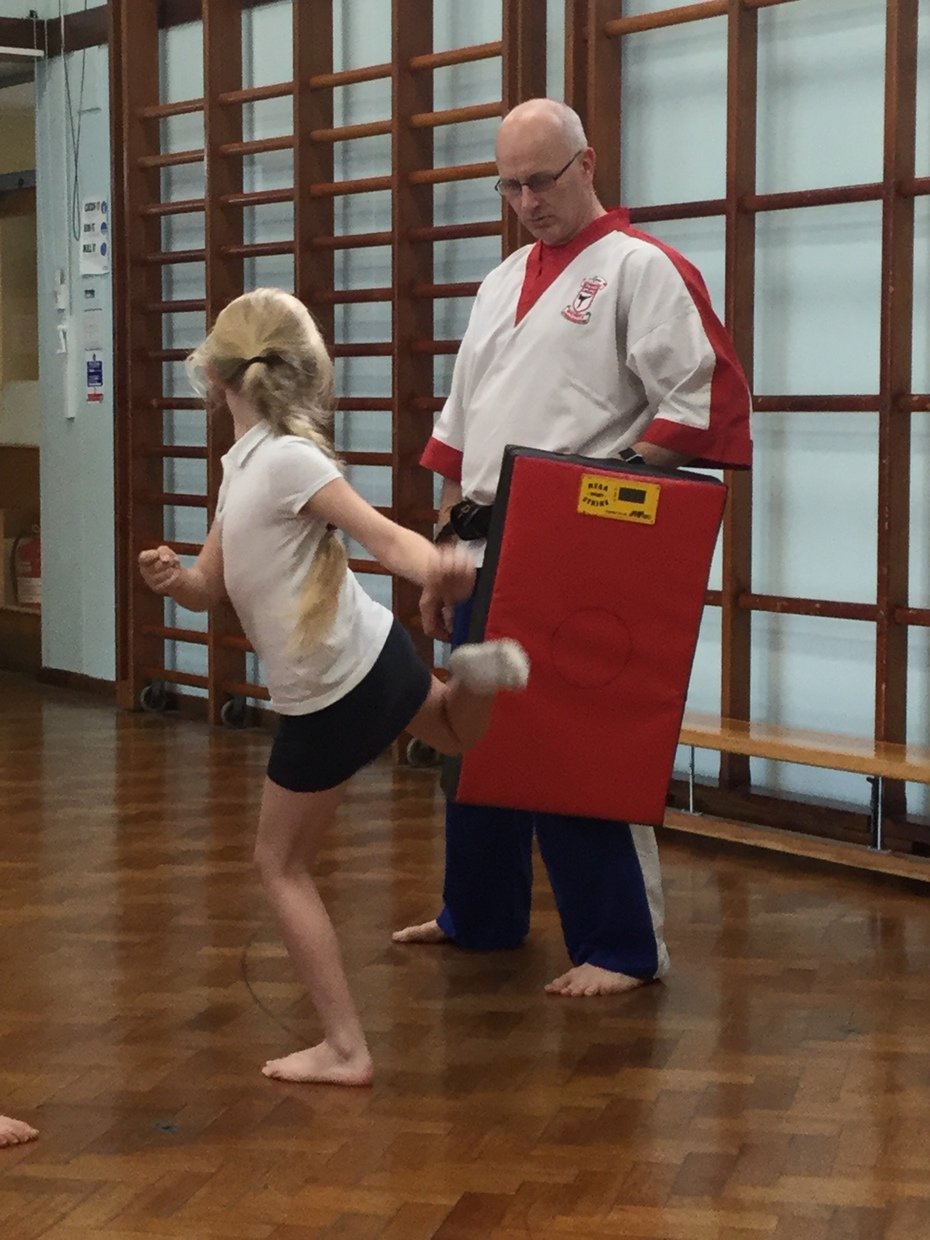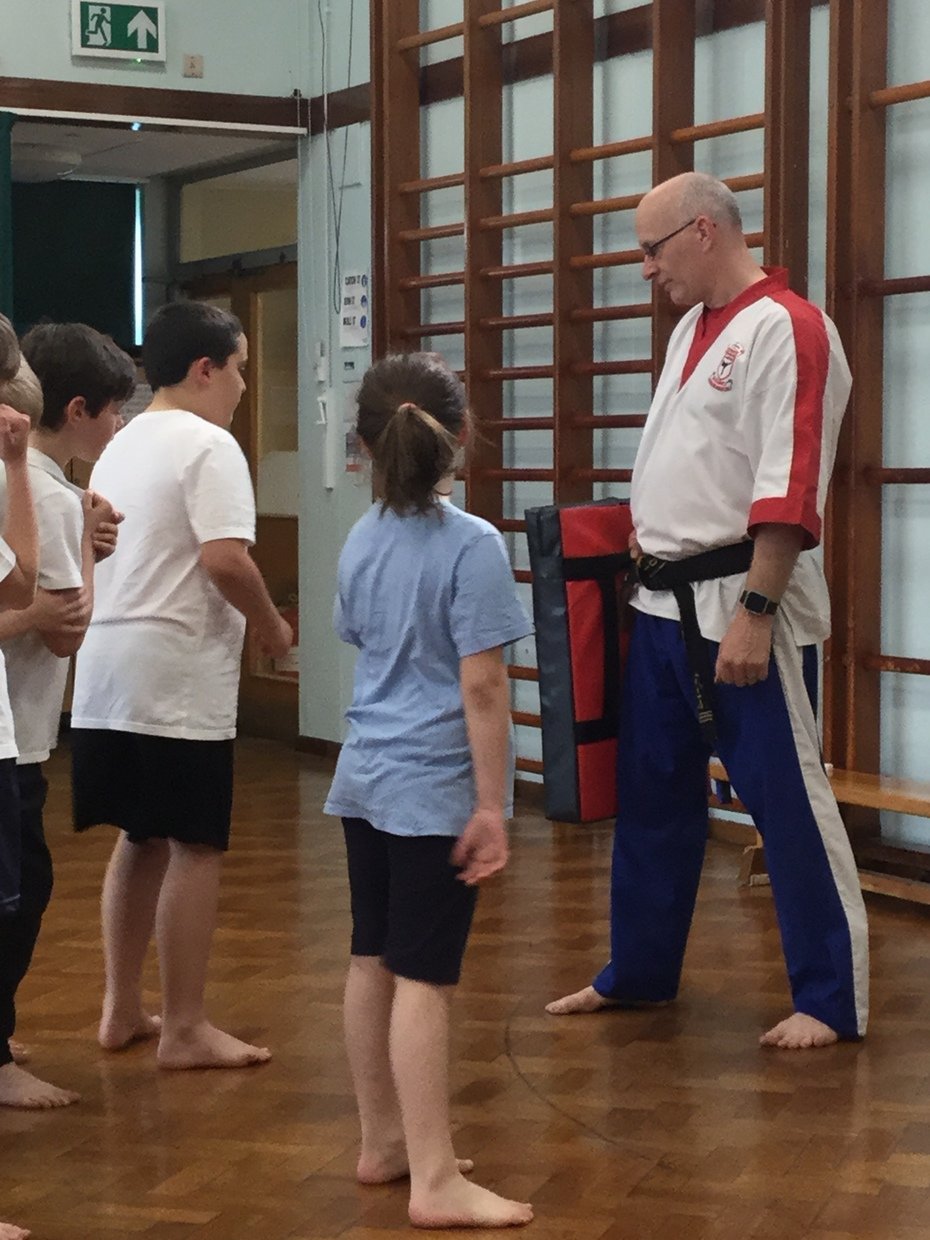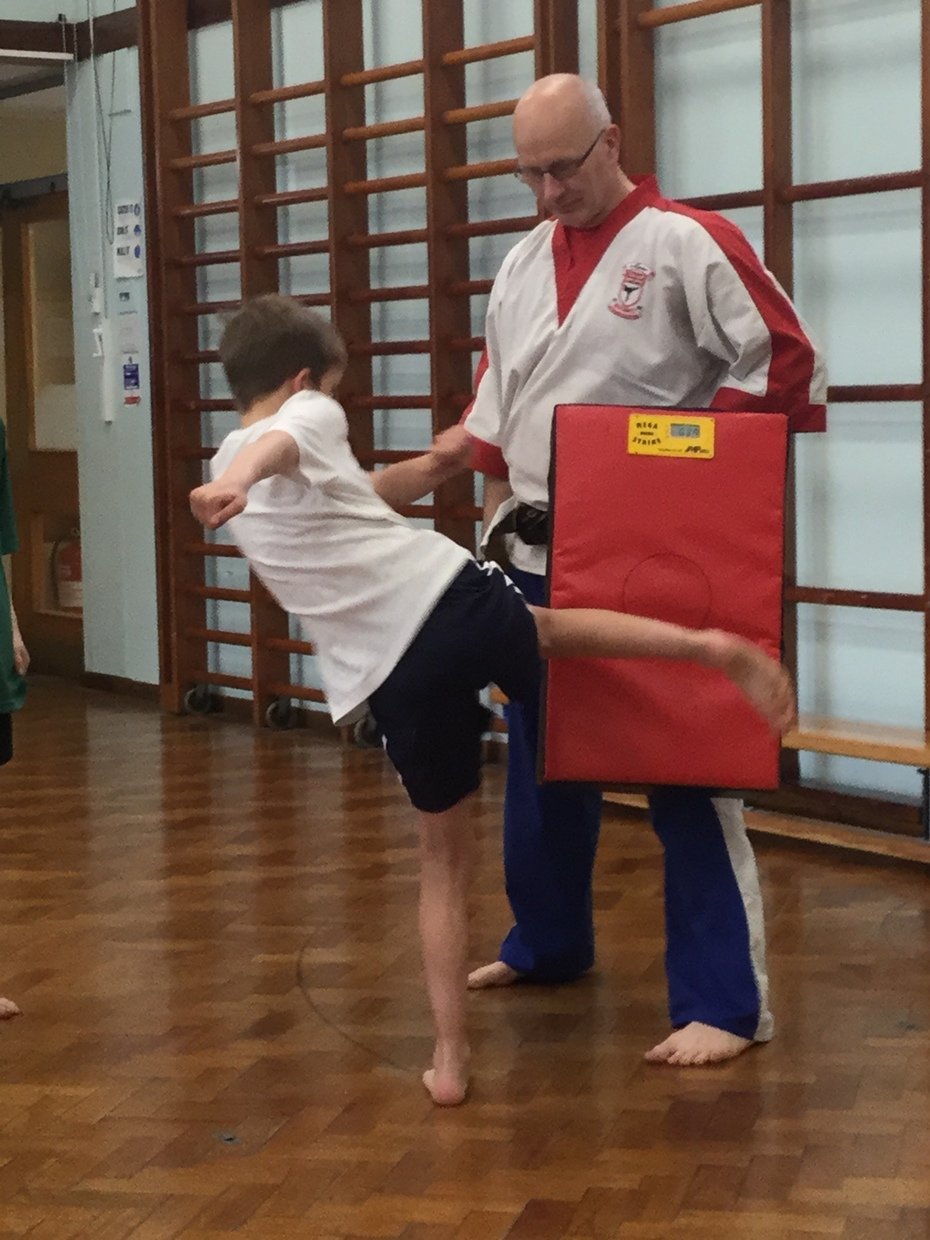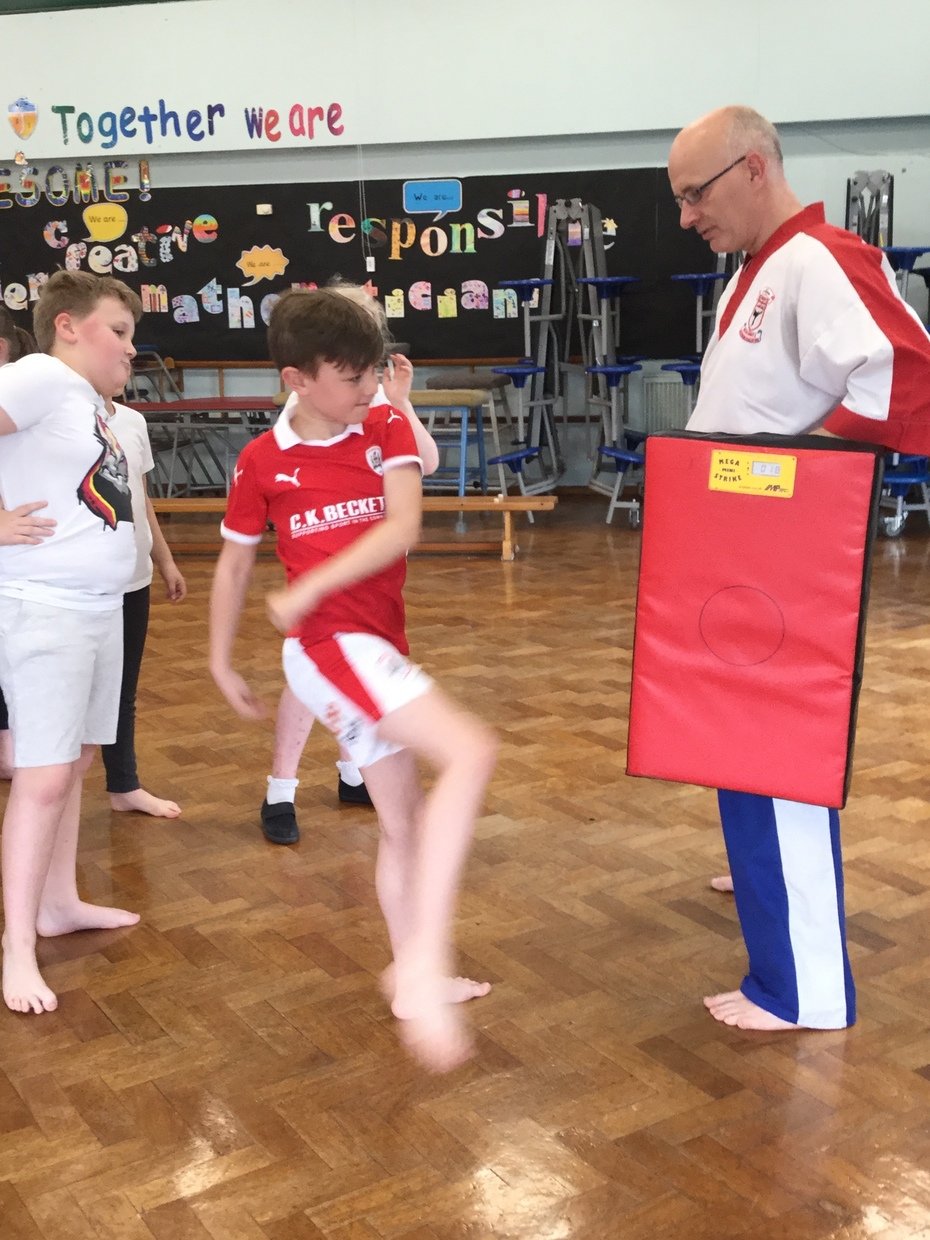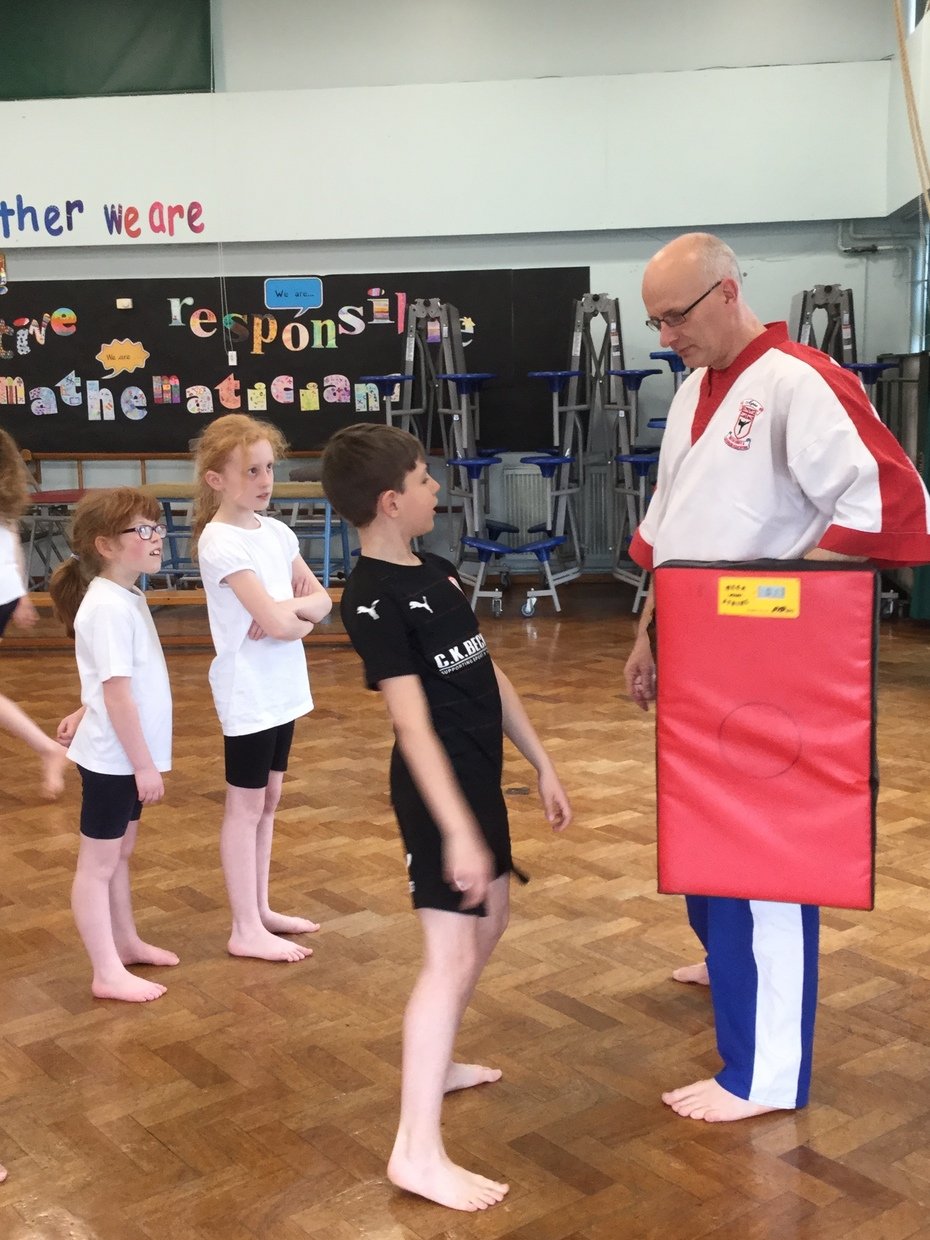 Congratulations to the children photographed below who were picked from Year 1-6 to sit at the 'Captain's table' today. This was for excellent manners and behaviour at lunchtime. Well done everyone!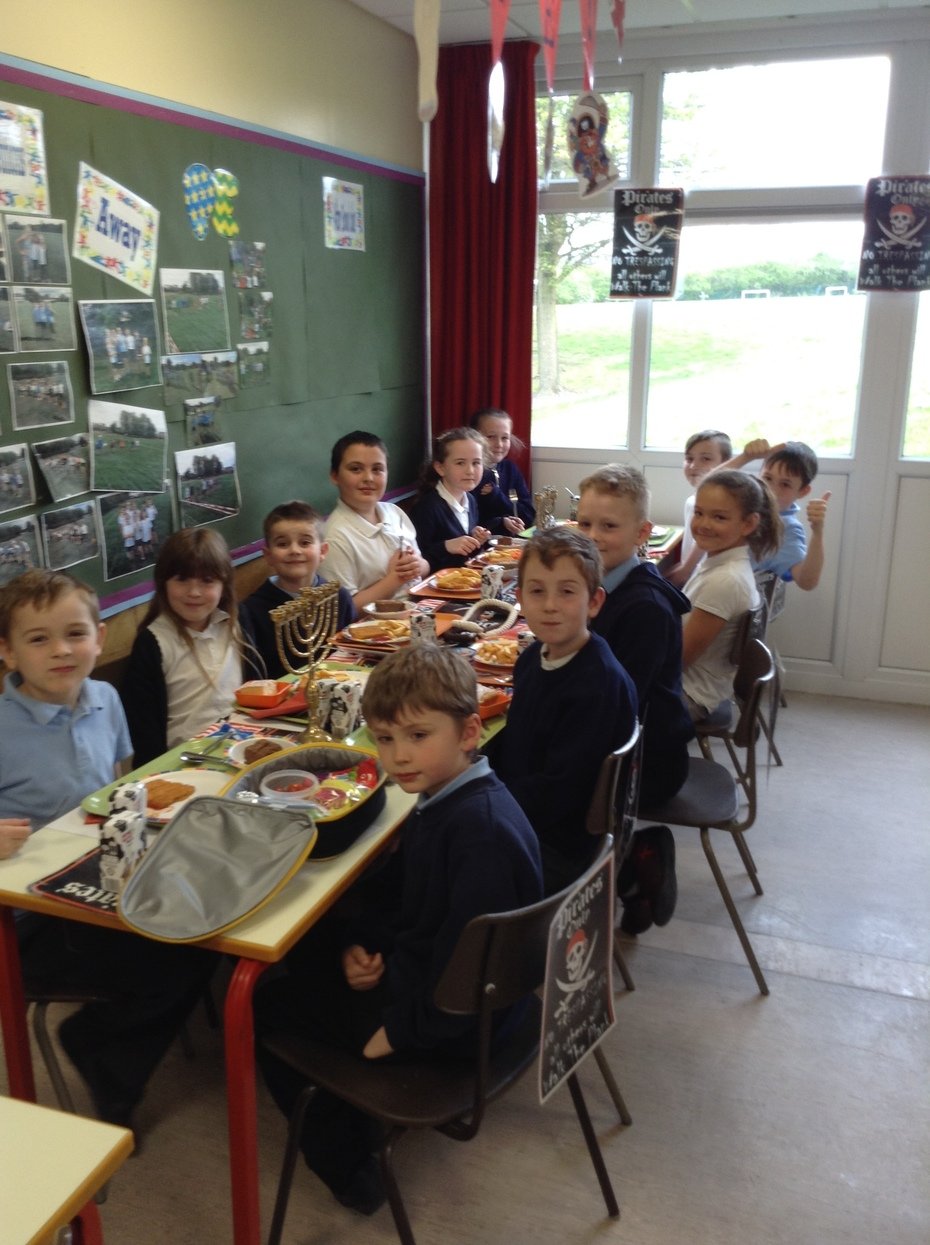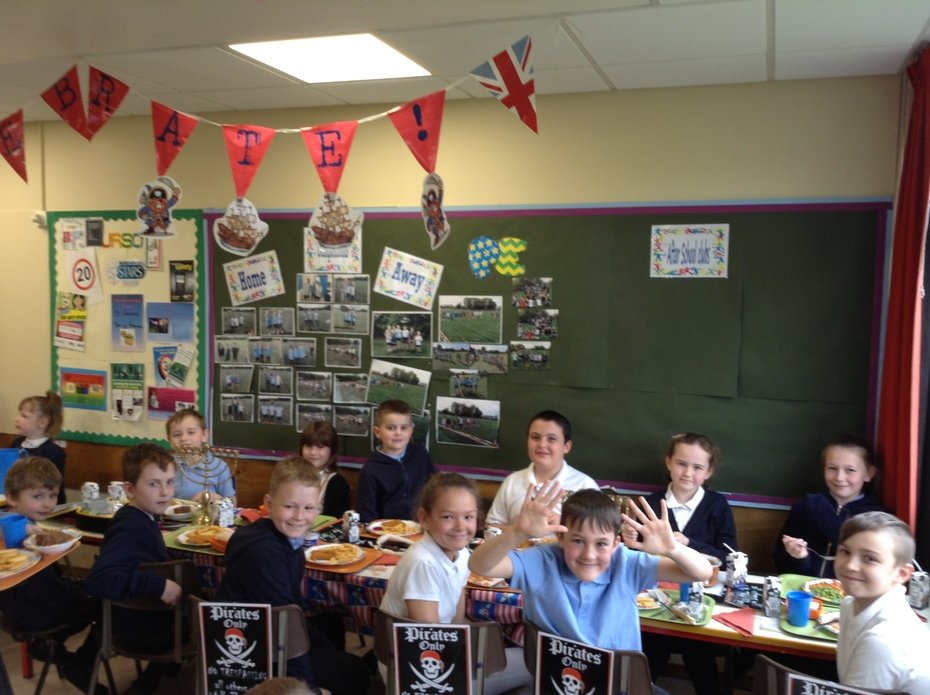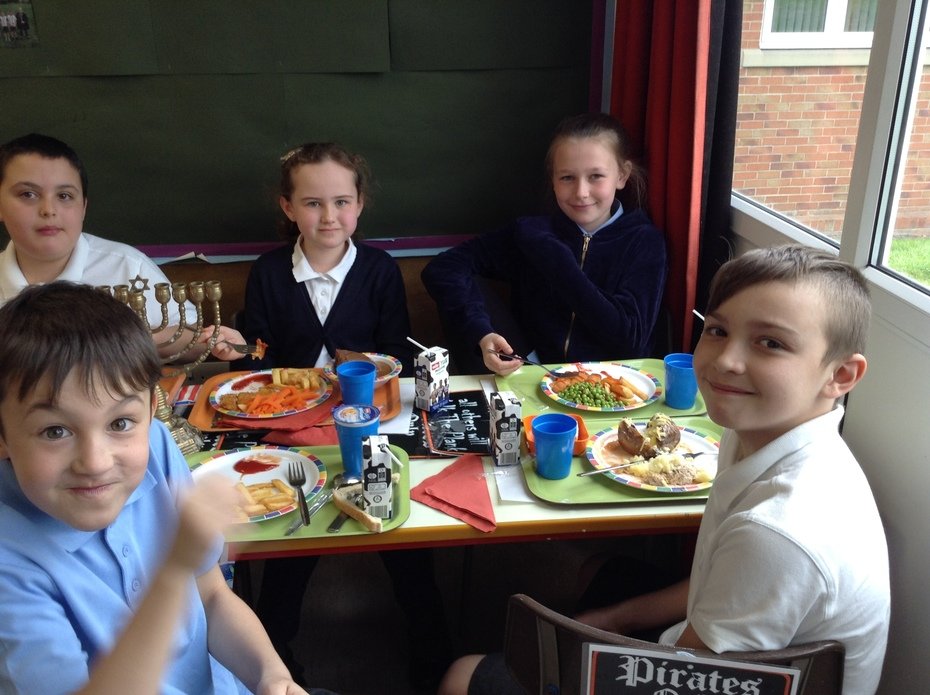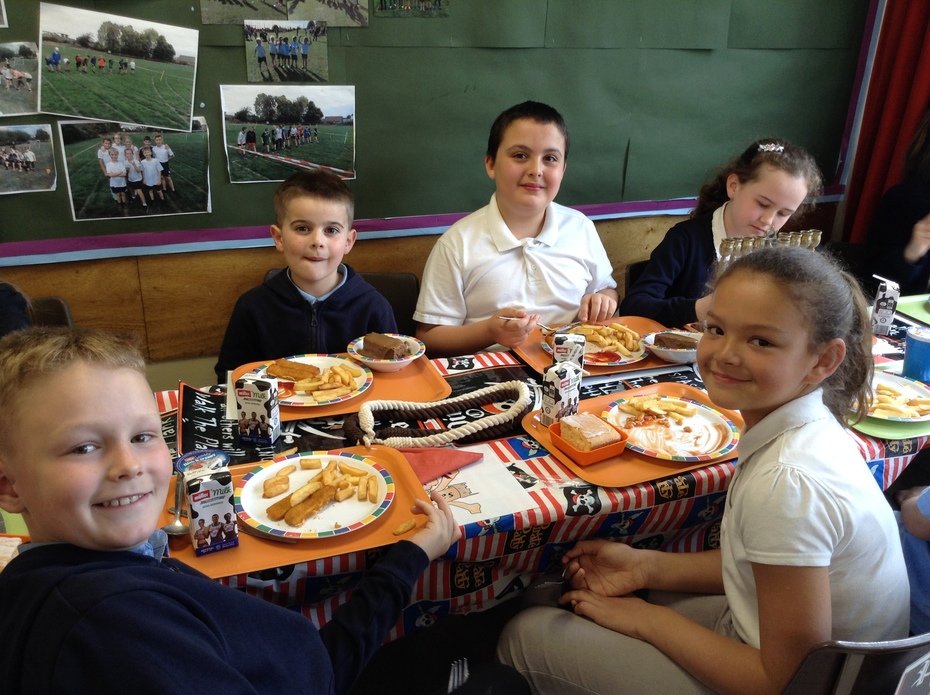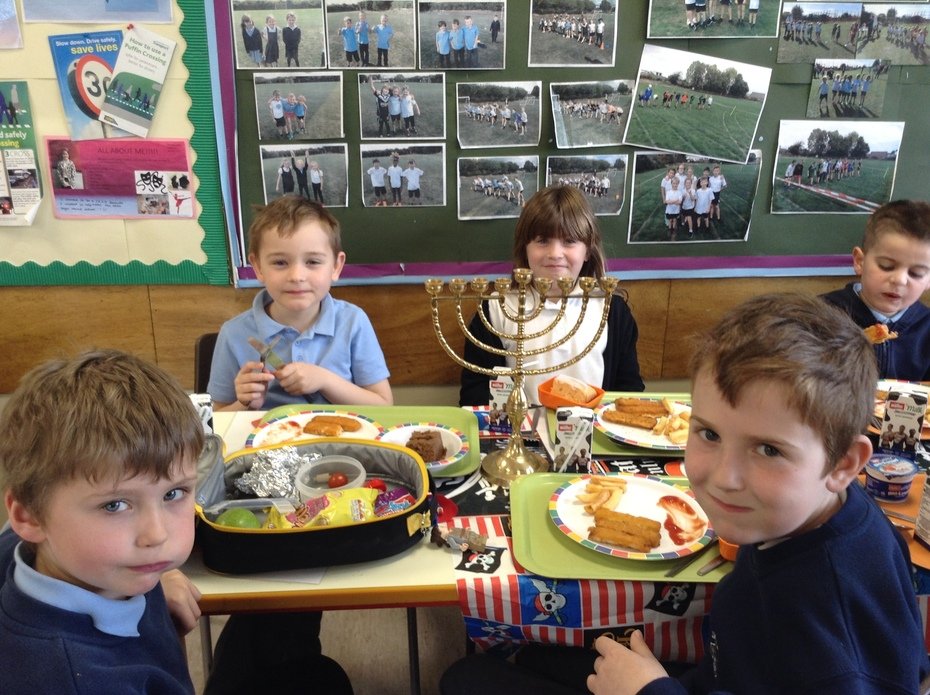 Mr Parkes (Year 3 teacher and PE co-ordinator) ran a competition in school today for Year 3 and Year 4 children. They all took part in a handball tournament on the school field and thoroughly enjoyed it. Congratulations to everyone who took part - the teams who came 1st, 2nd and 3rd all received a medal in assembly this afternoon.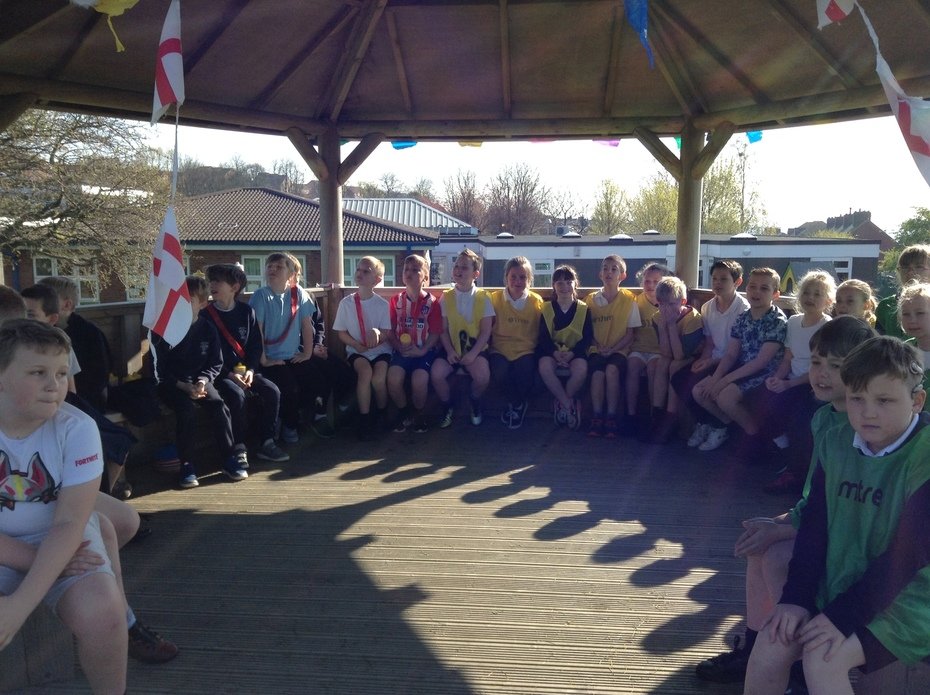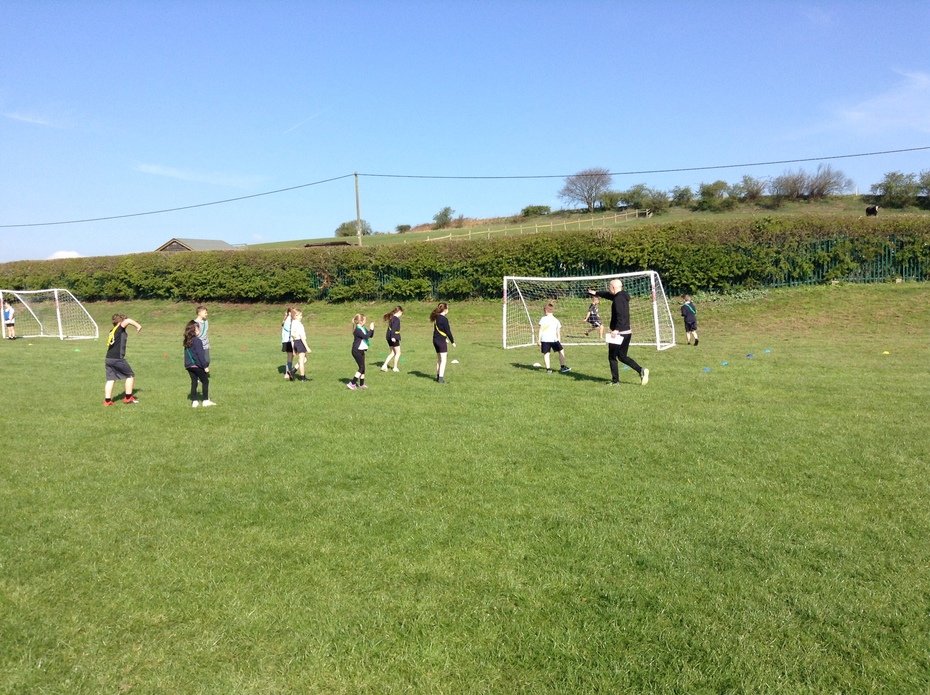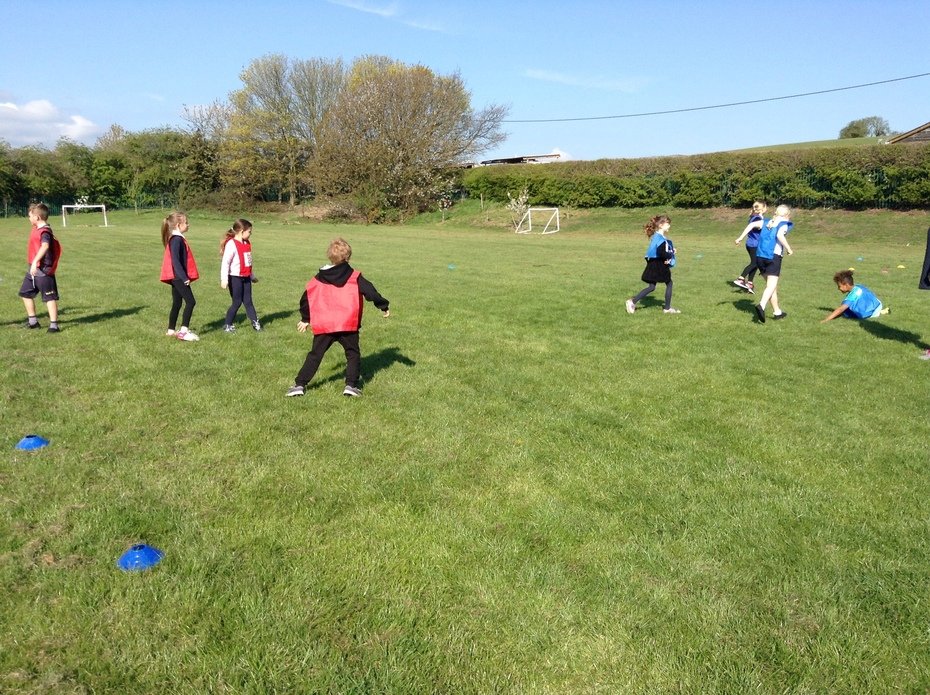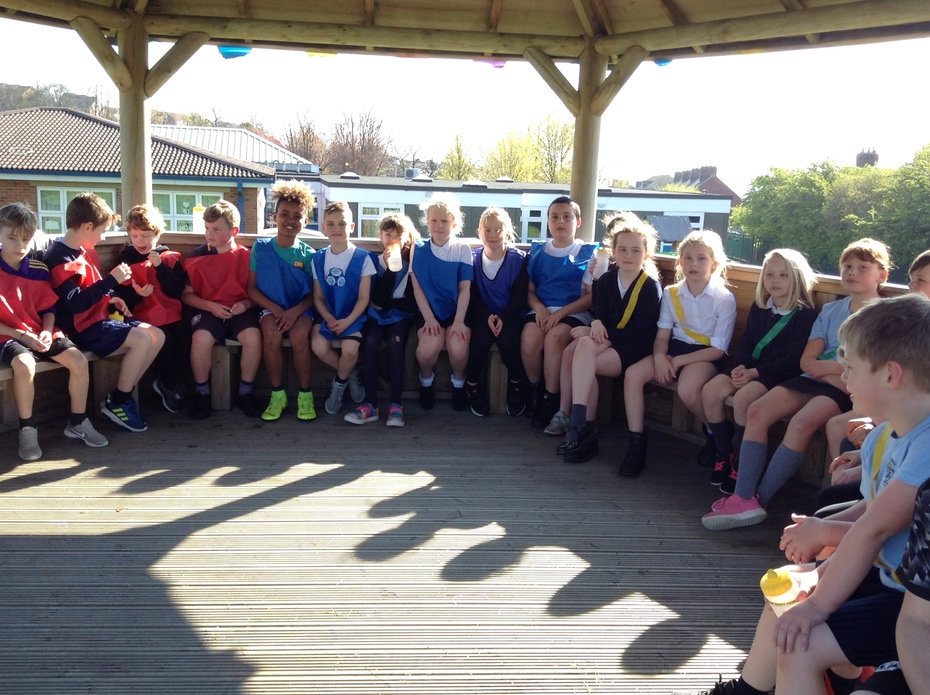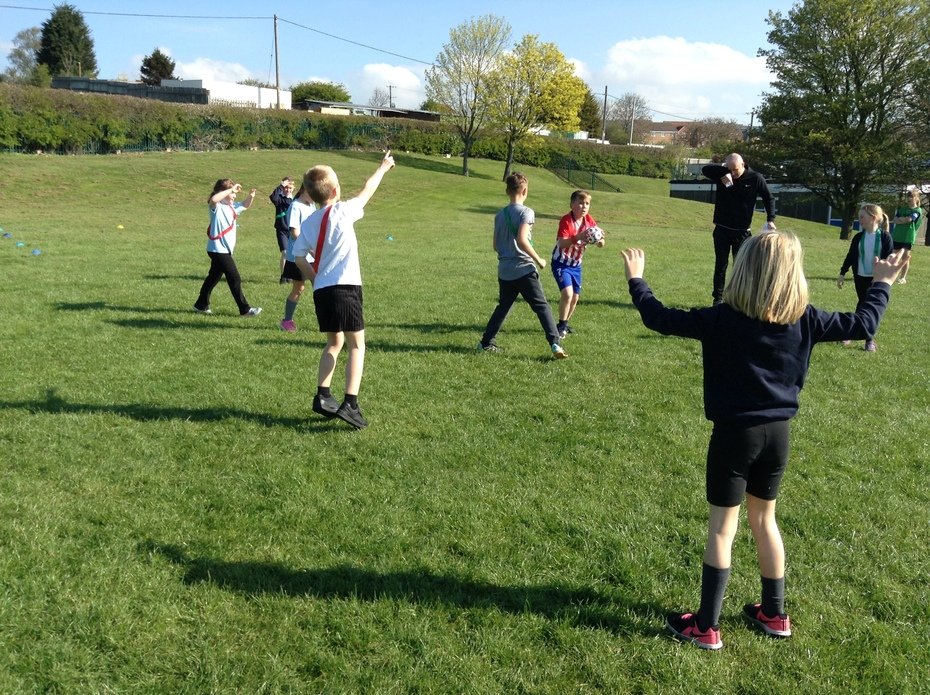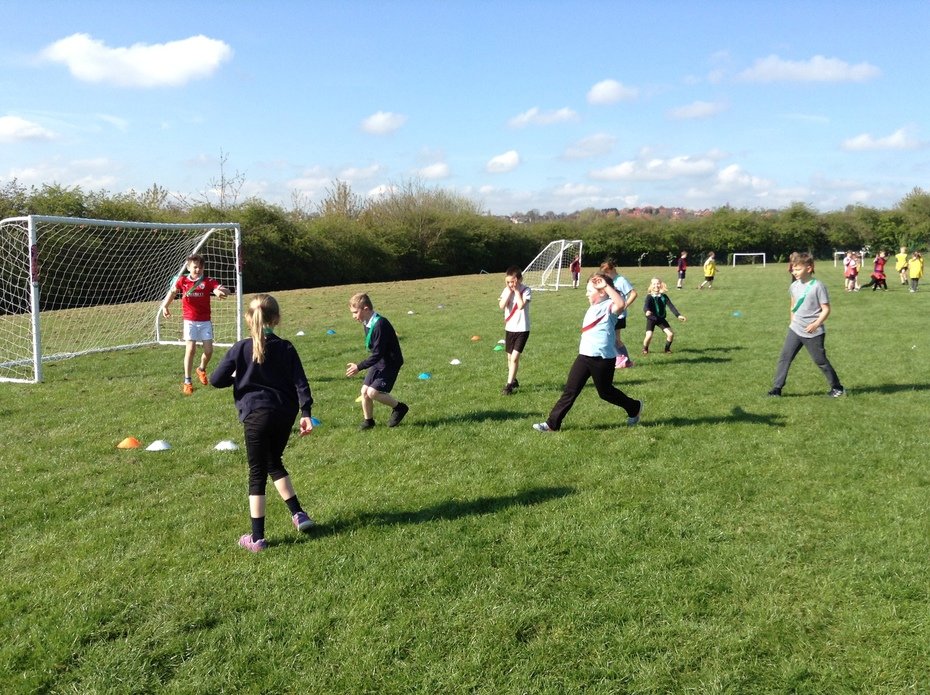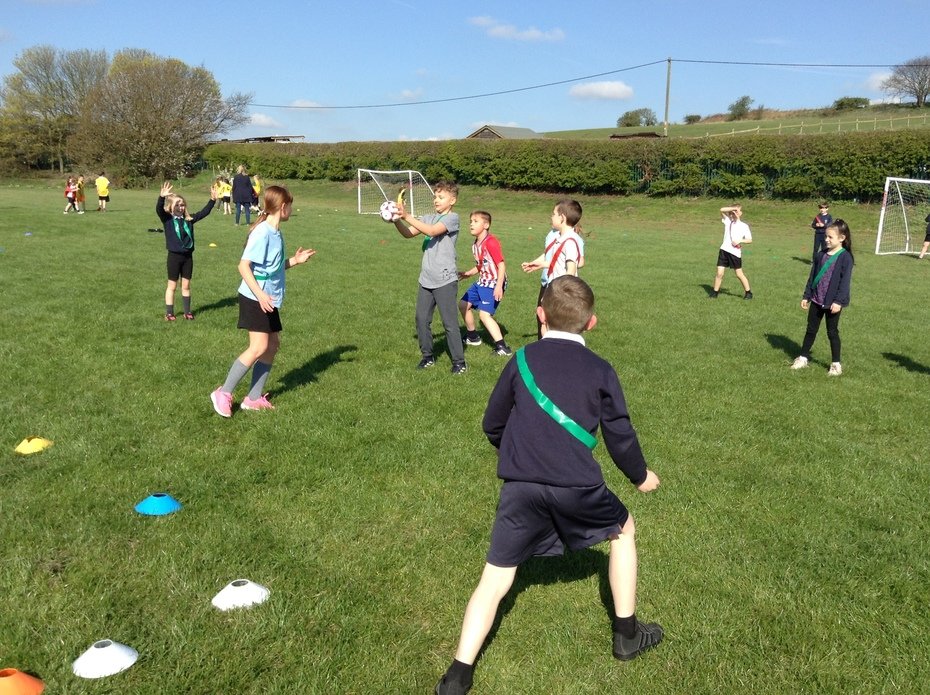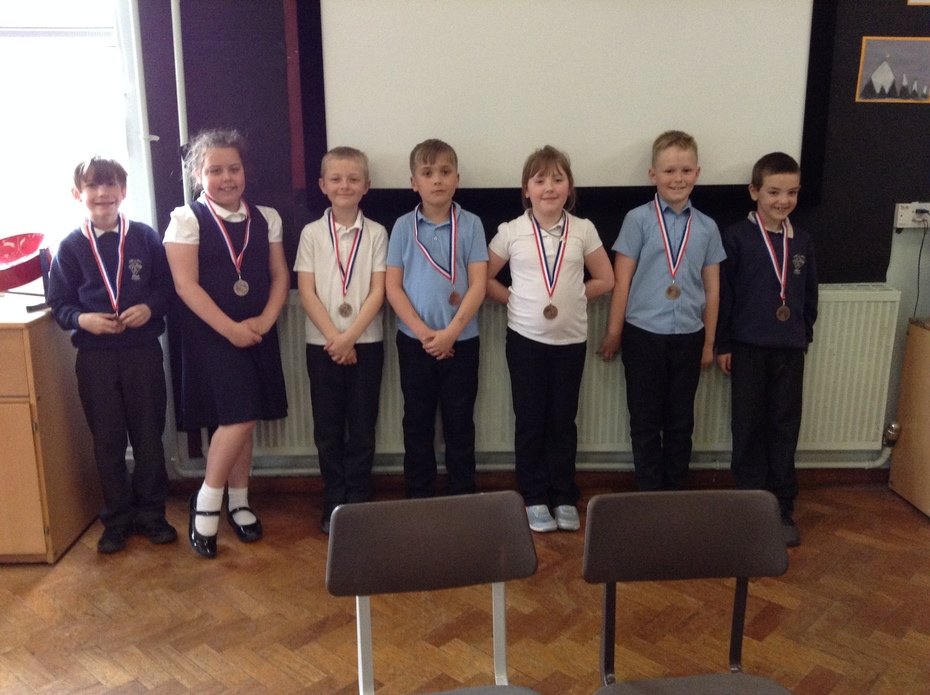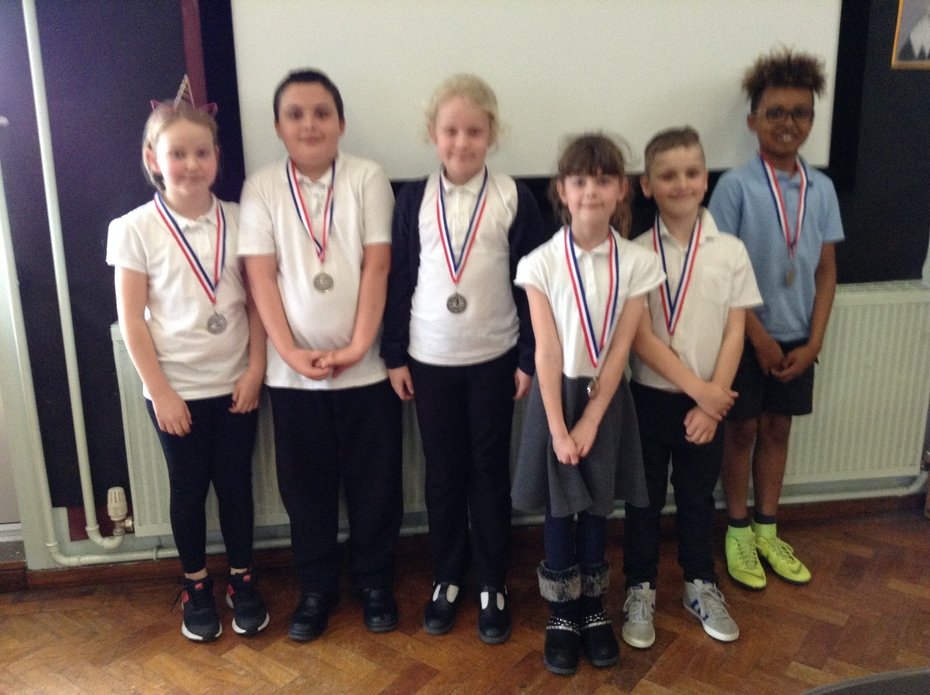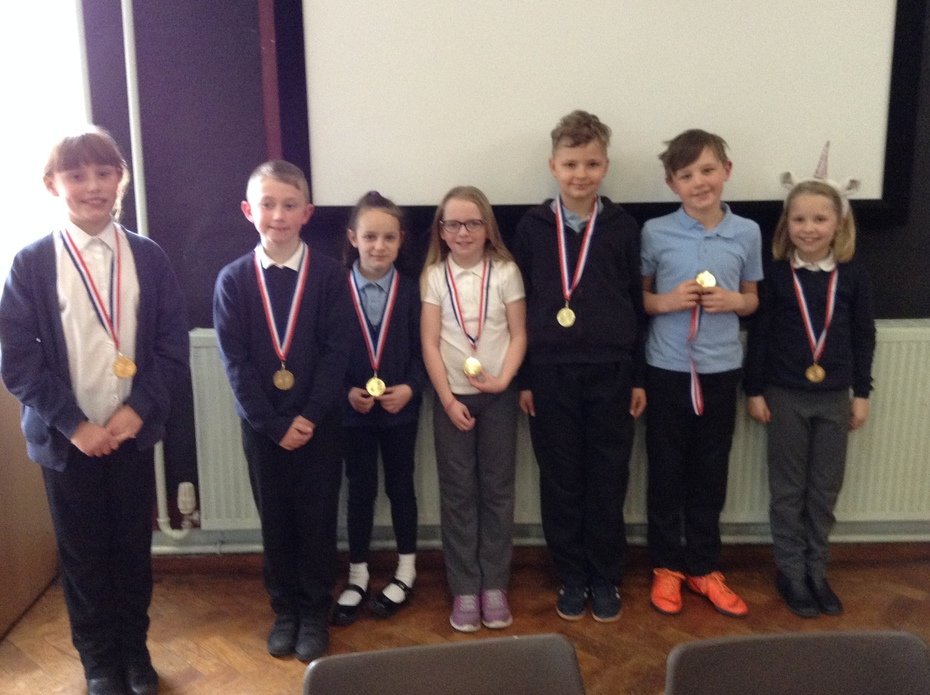 Year 2 enjoyed a litter pick with the Tidy Team around the local area this week. They collected lots of rubbish and have made the area look great. Well done Year 2!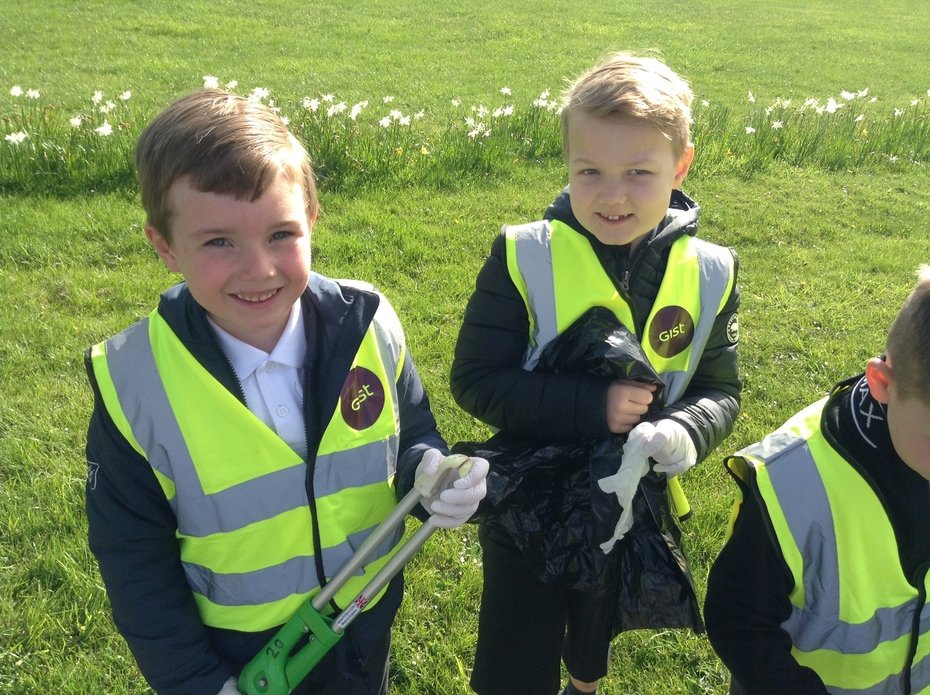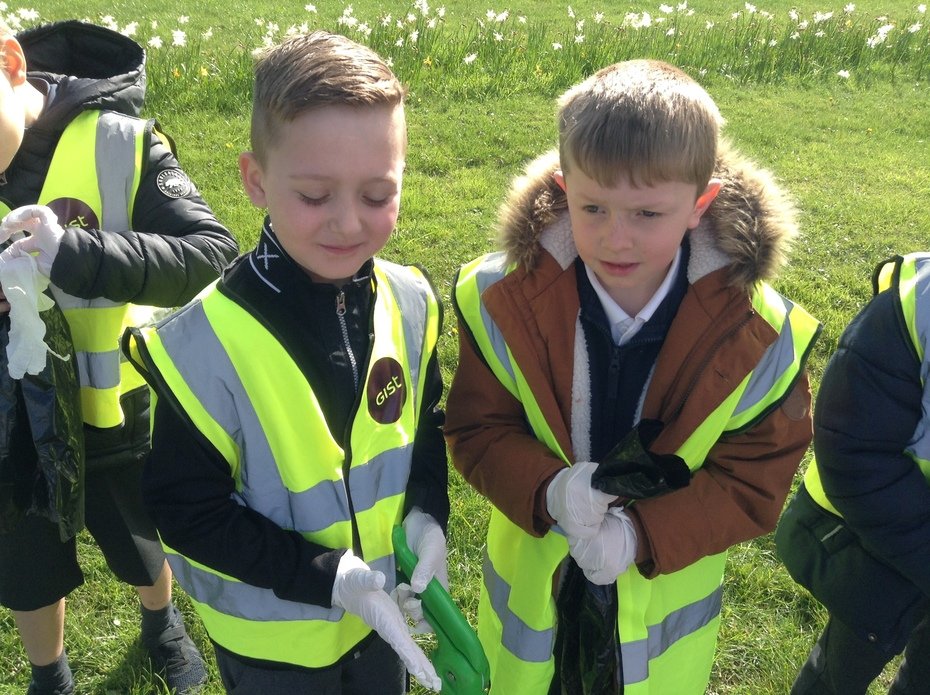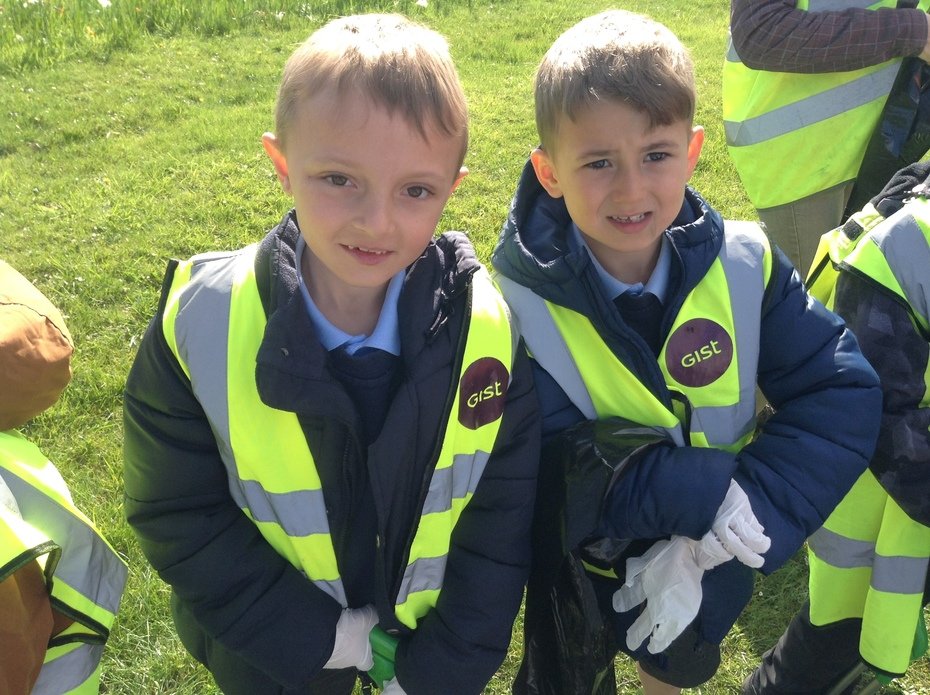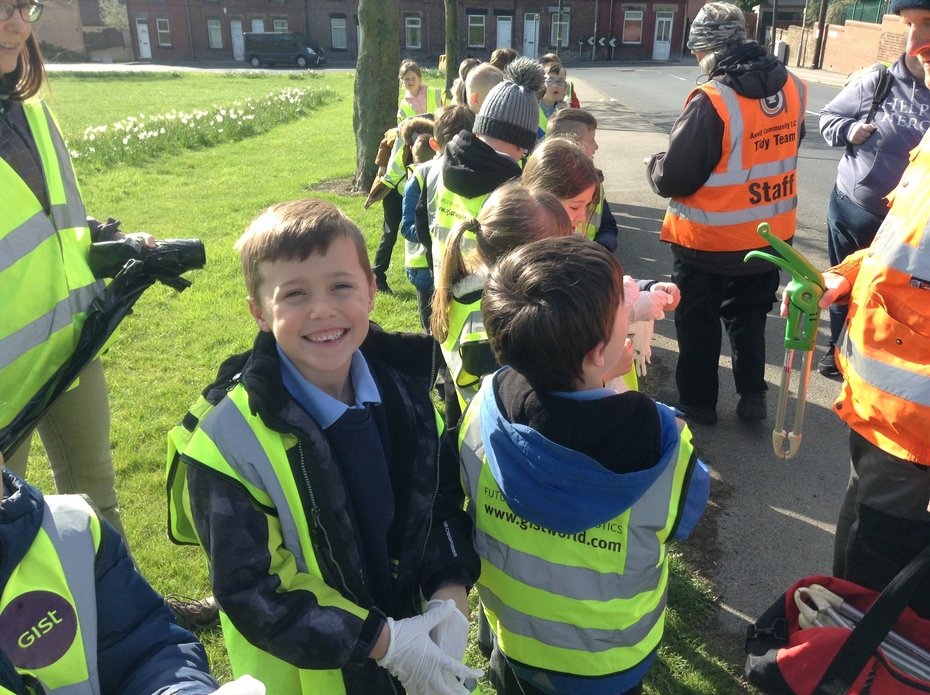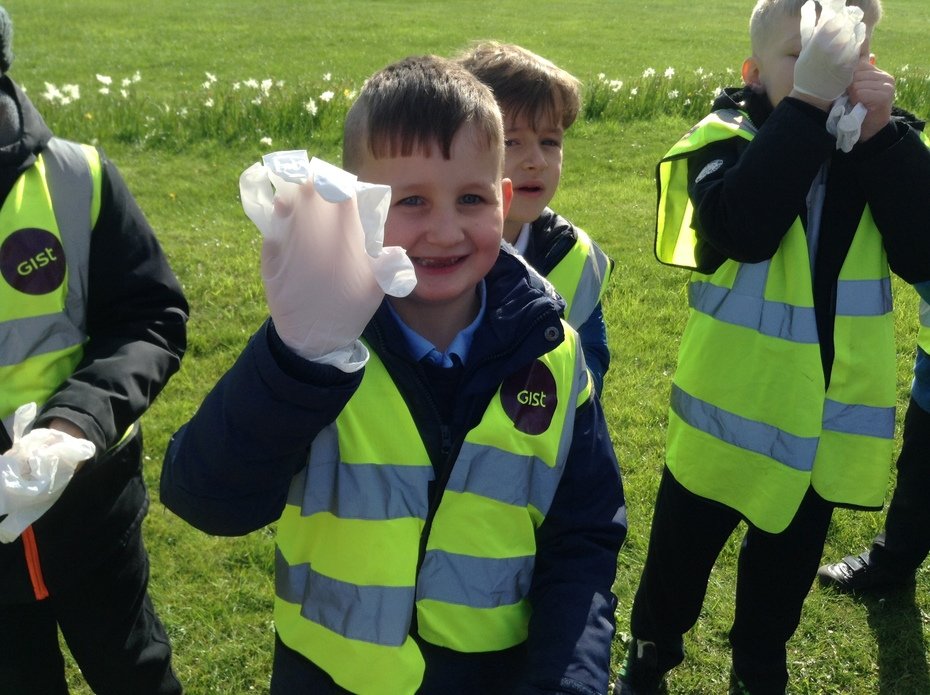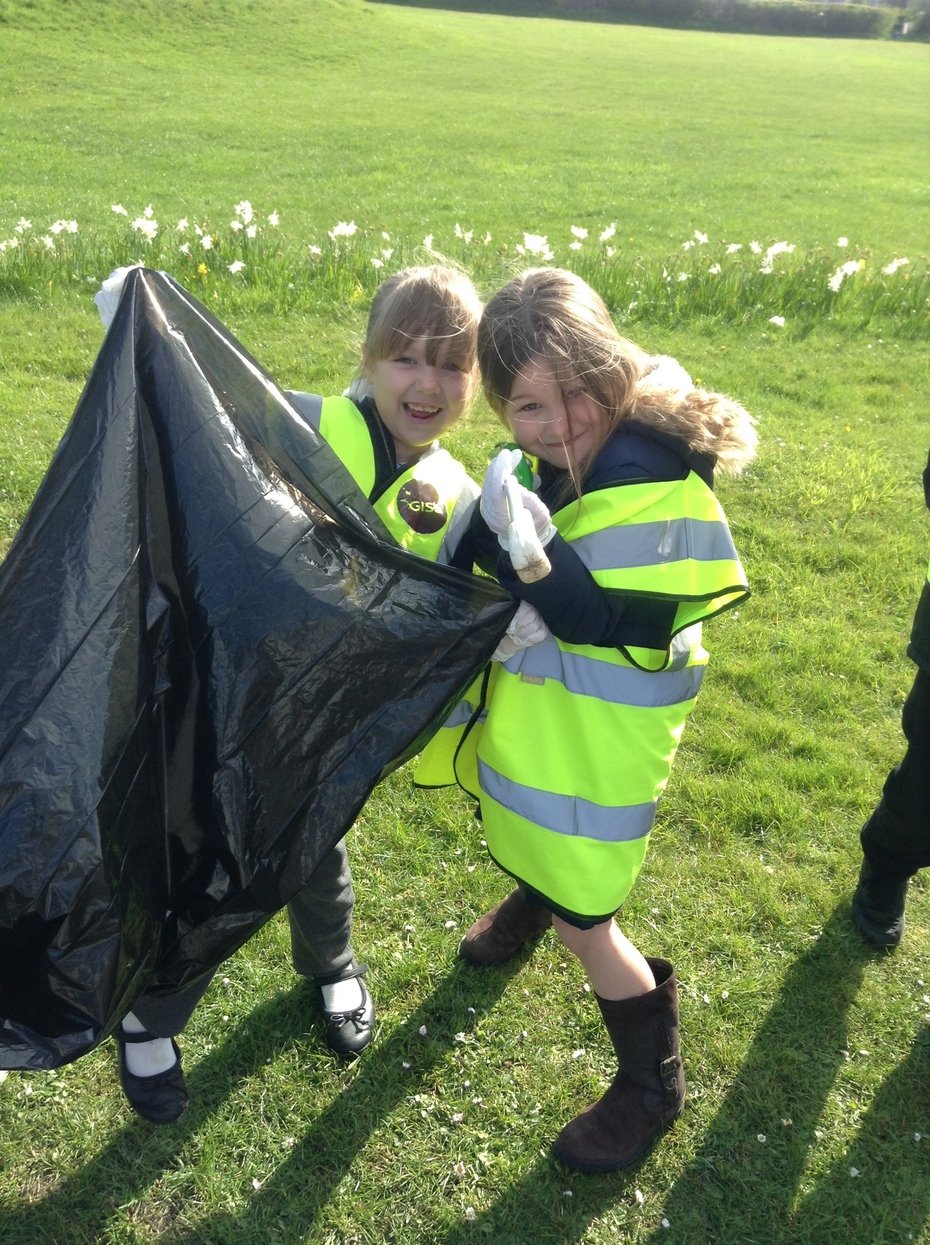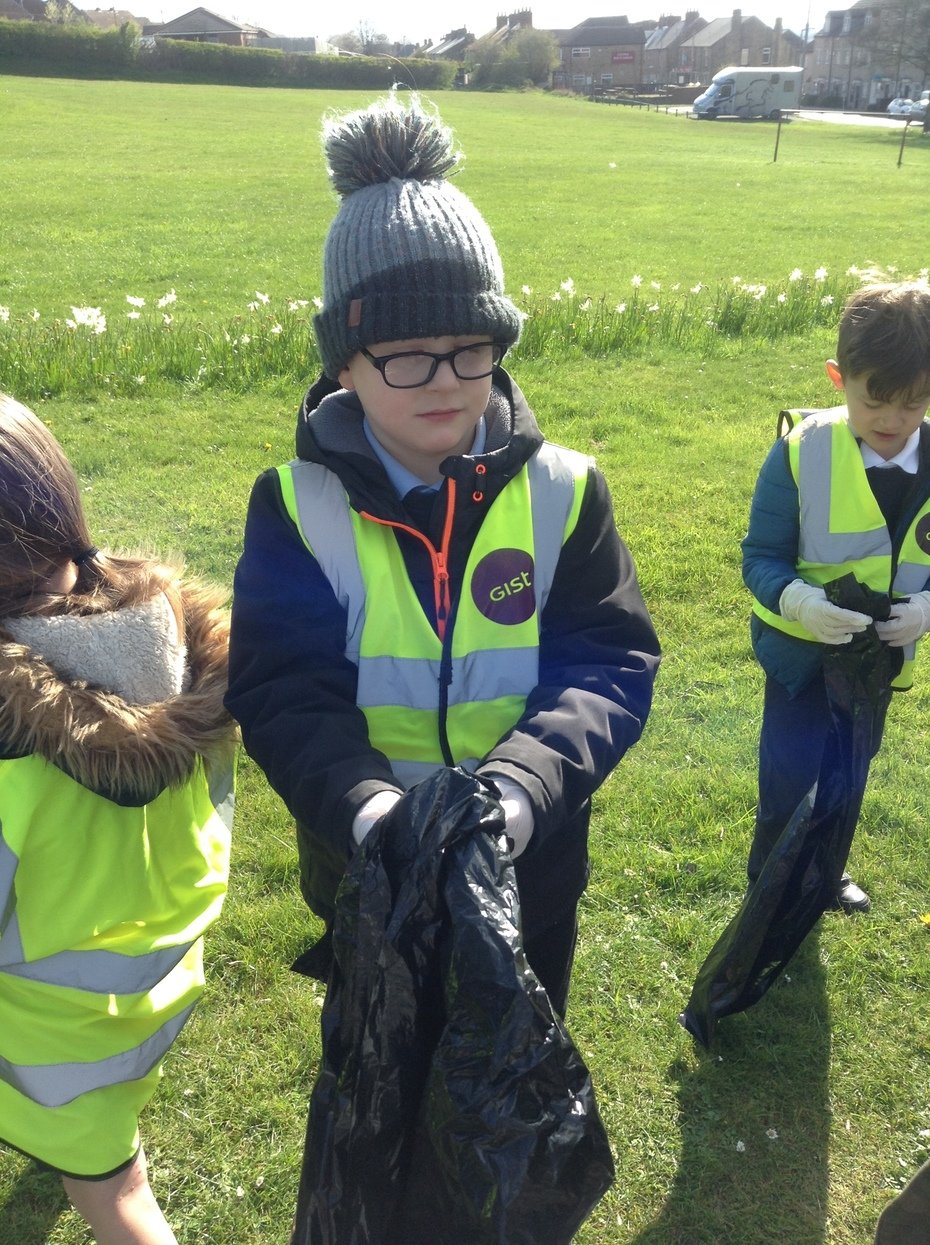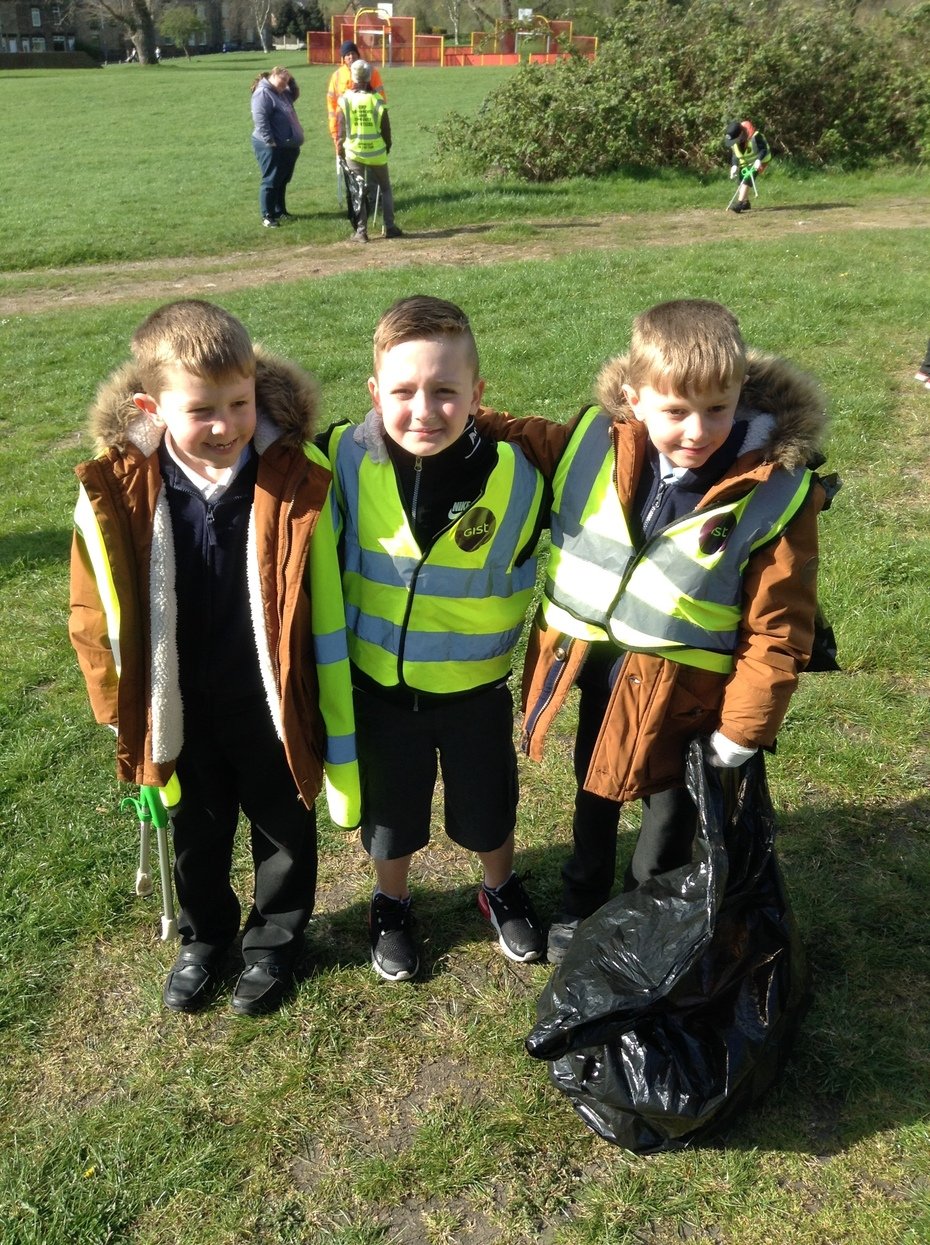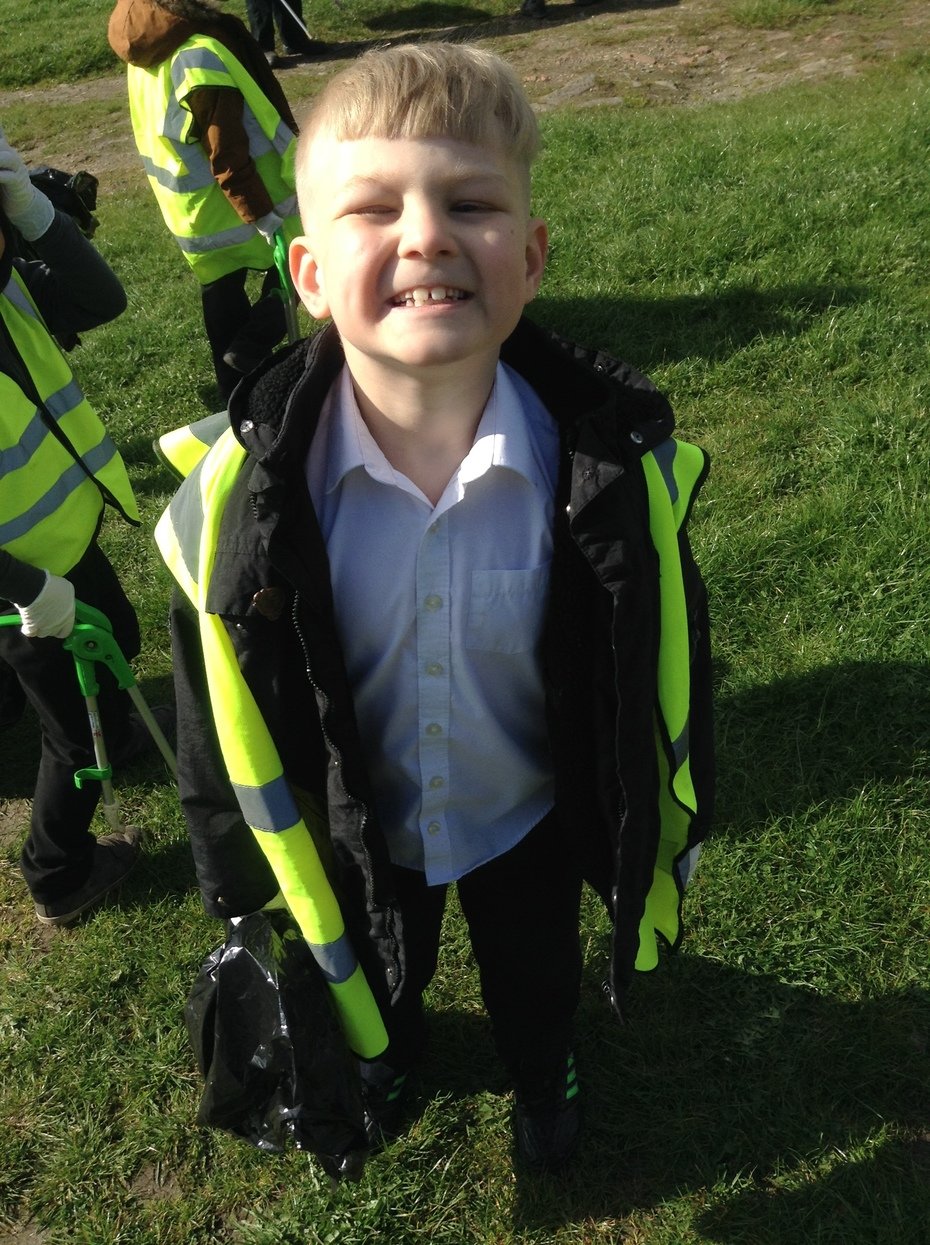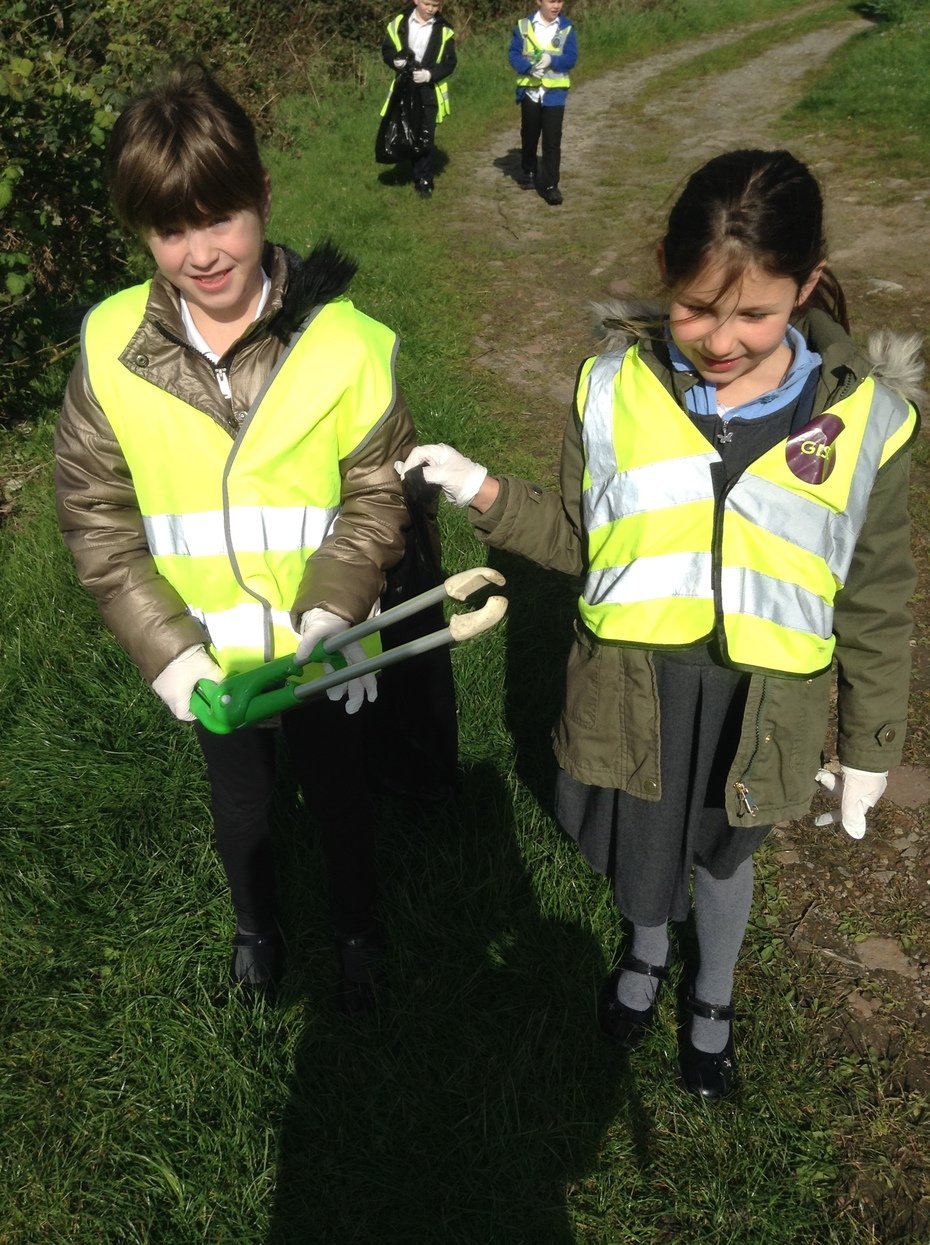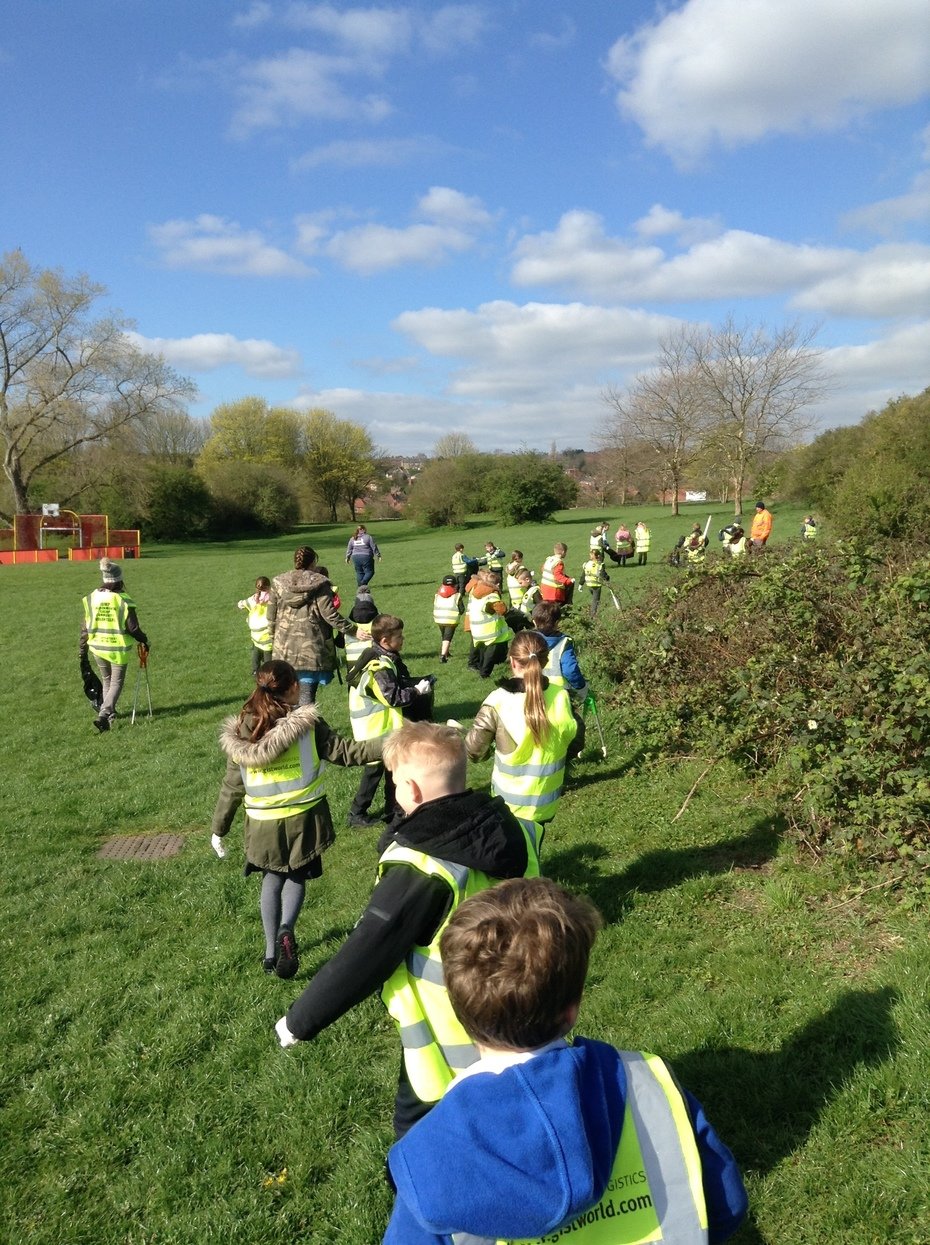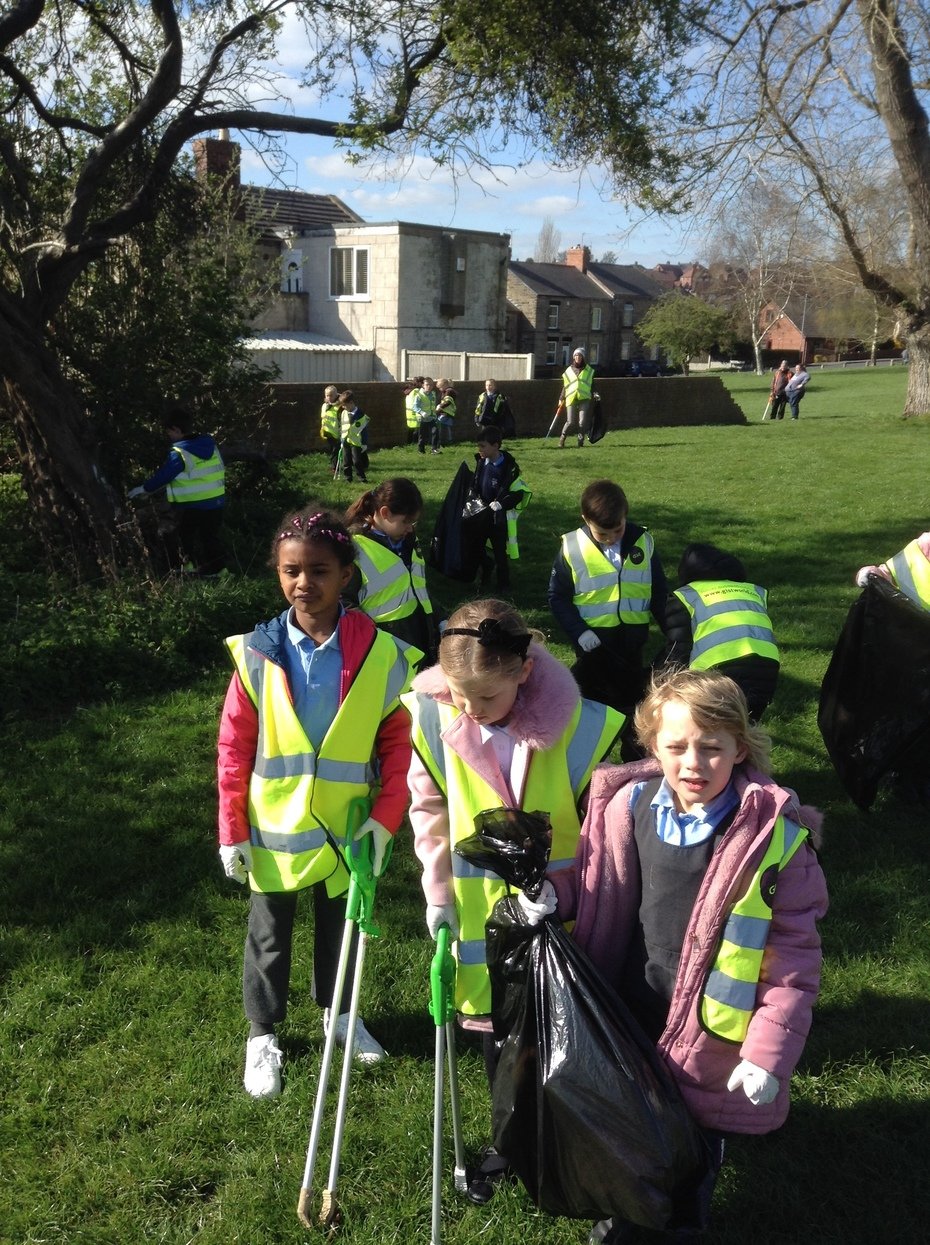 Please see the information below that we have been asked to share via Royal Mail.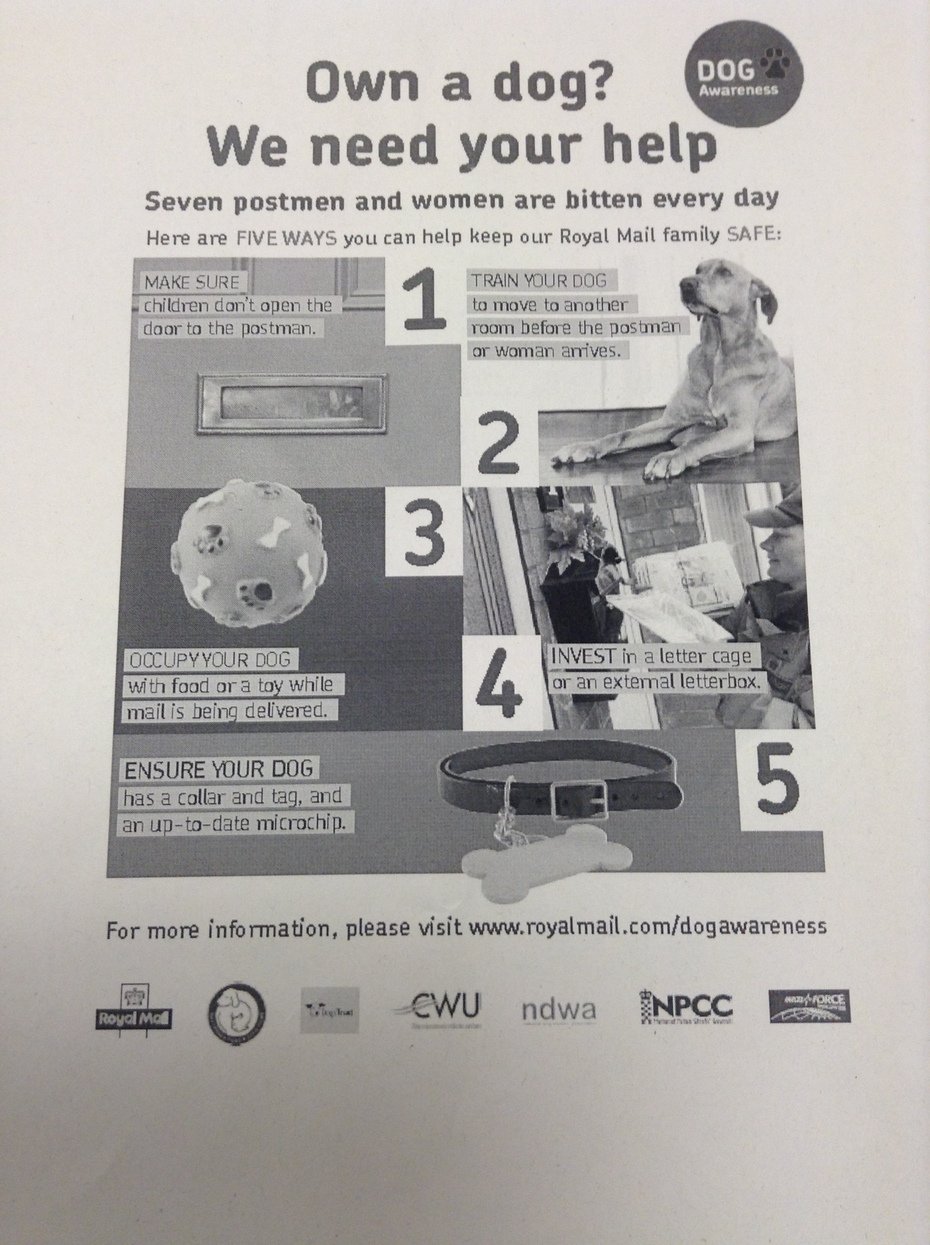 Please see the flyer below which some of you may be interested in.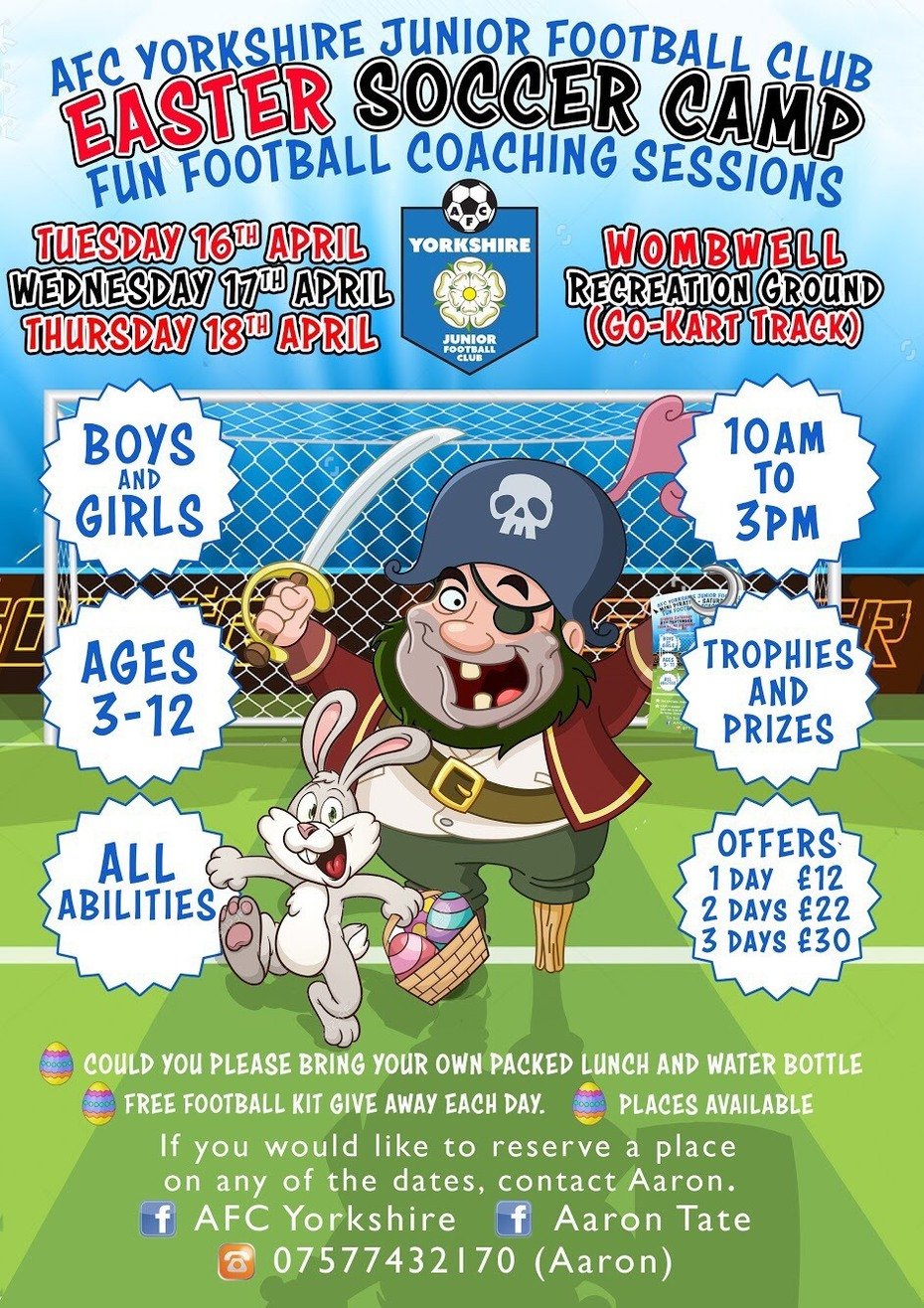 A reminder that we have now finished for the Easter holidays and we all return on Monday 29th April. We hope you all have a very happy Easter!
Week ending 5th April 2019
A naughty bus has arrived in Nursery! The children are having fun in their self-selected roles; handing out tickets, counting out money and making sure there is the right amount of passengers! Now they have to decide where to go....? Lets hope they don't find a big tin of beans! Super learning Nursery!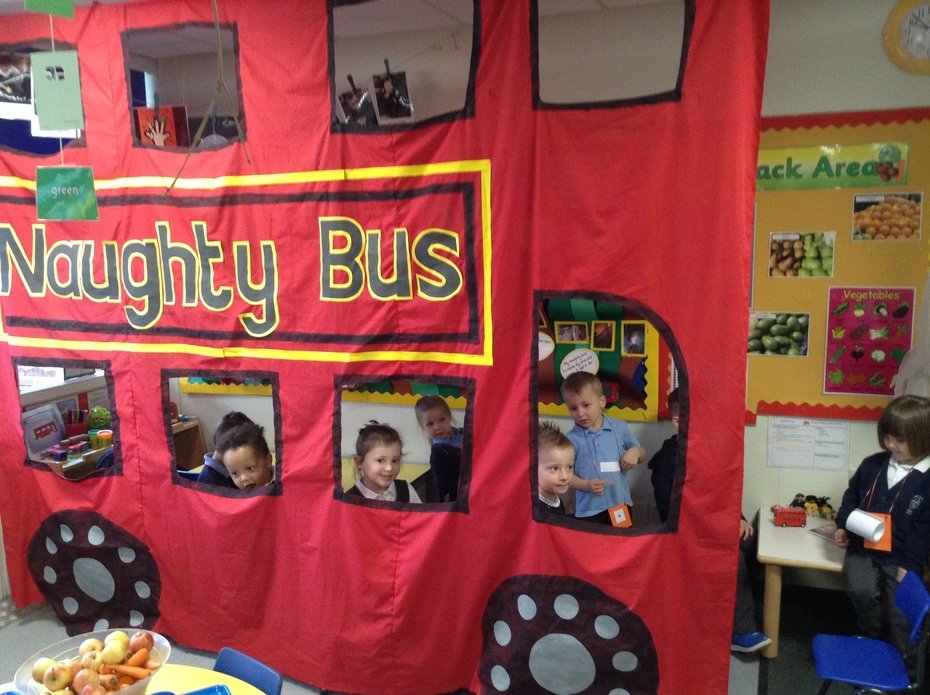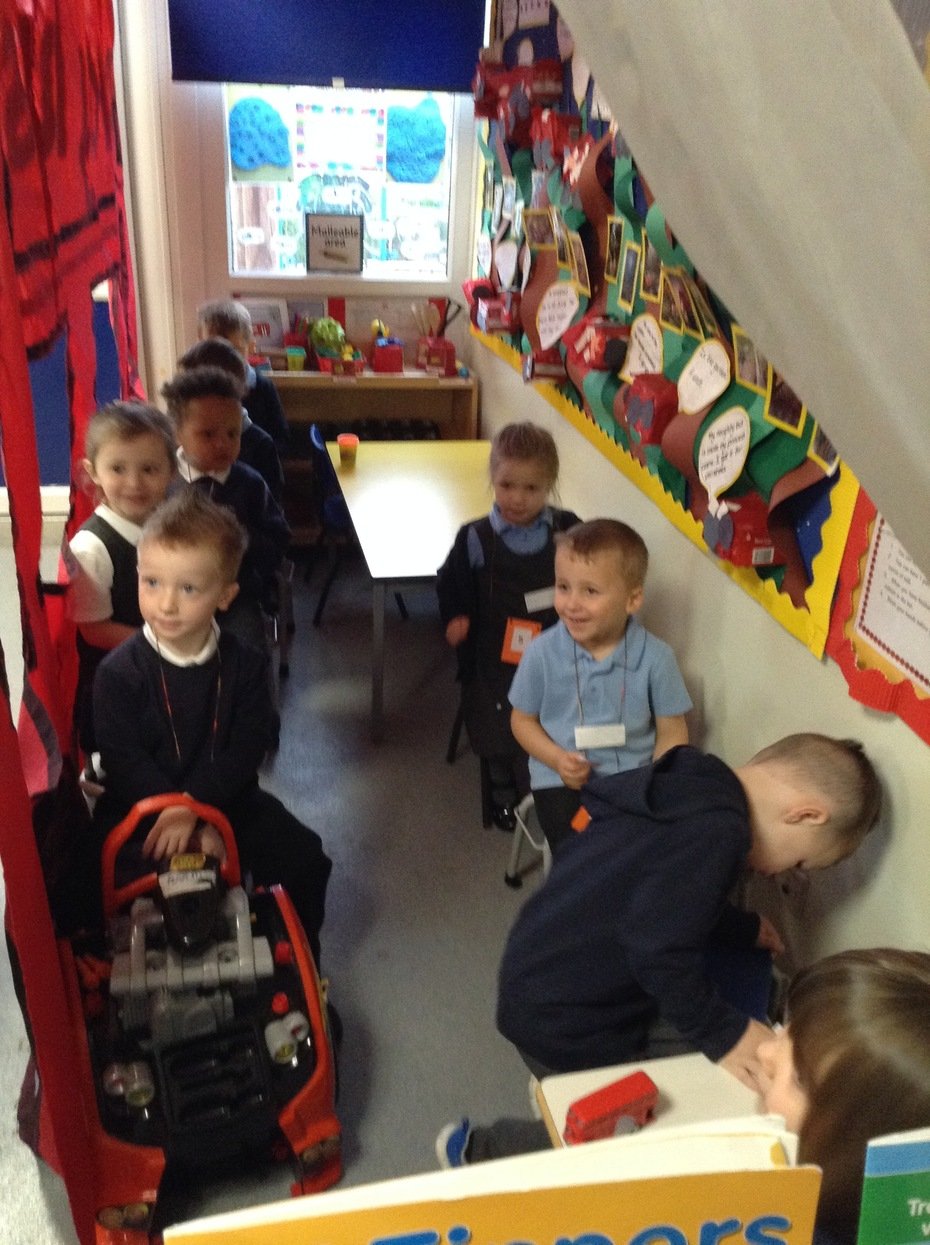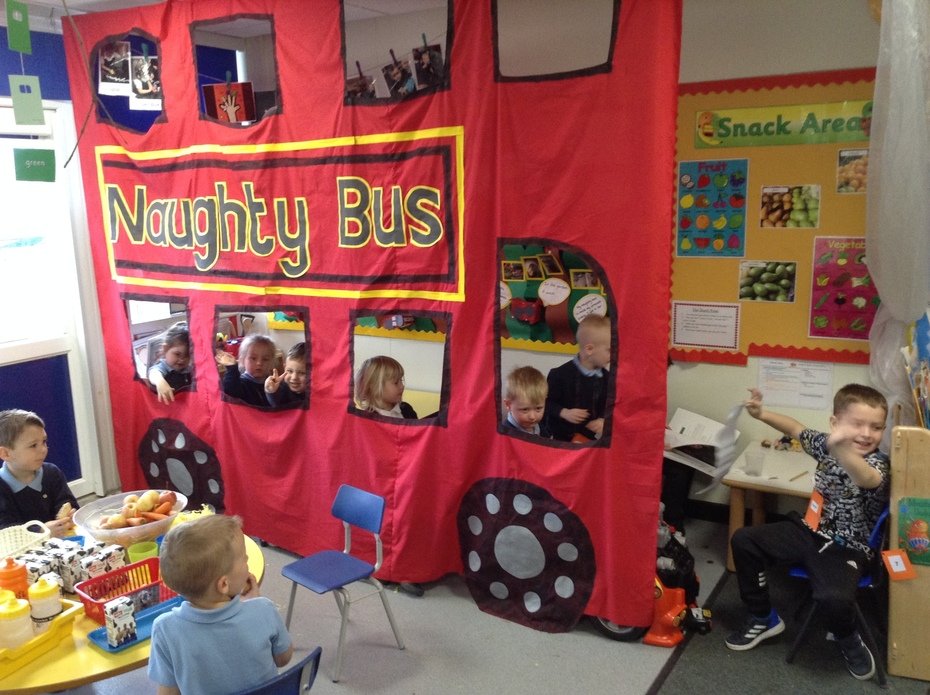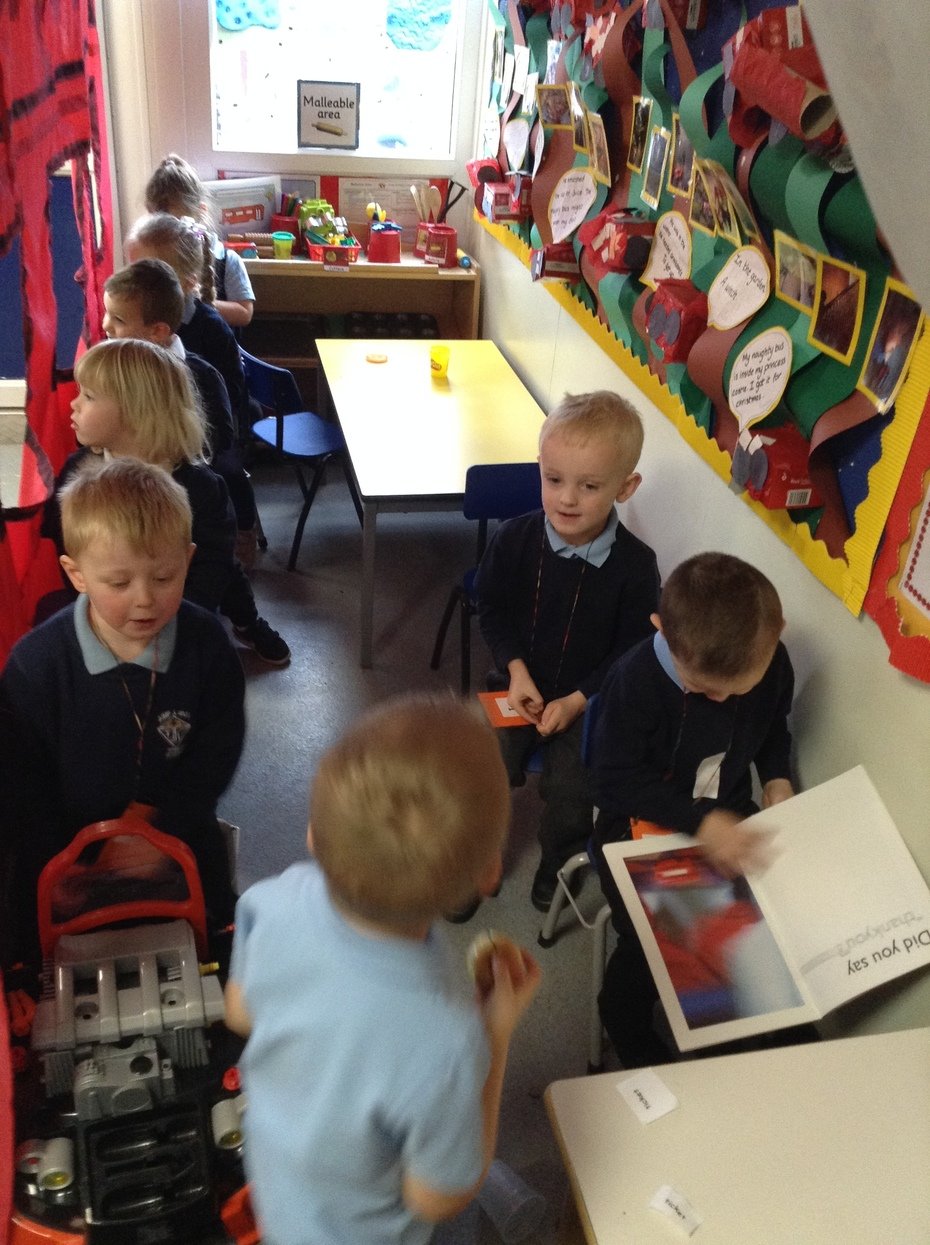 As mentioned last week, we have had the piano in use this week. Below are just a few photos of children having a go!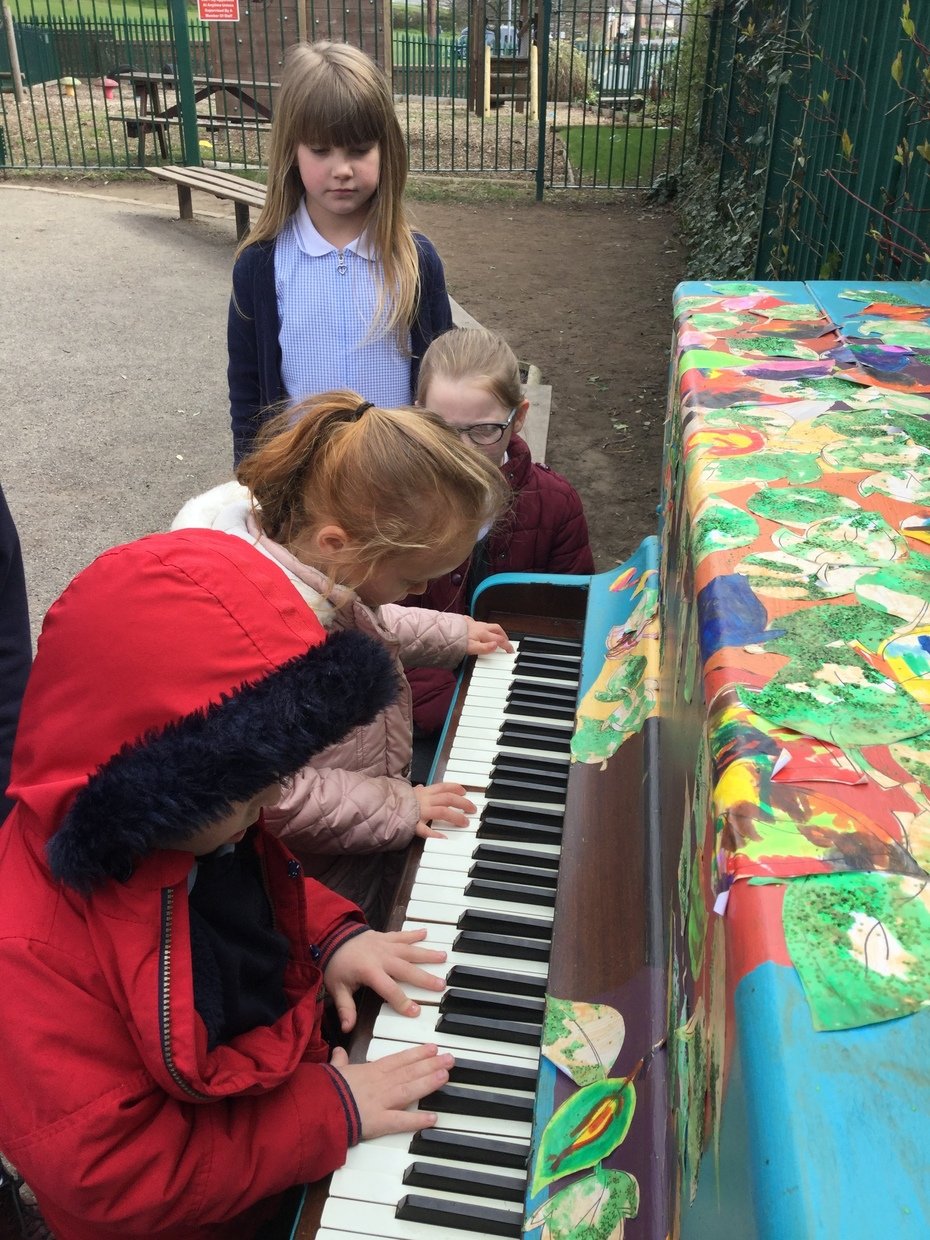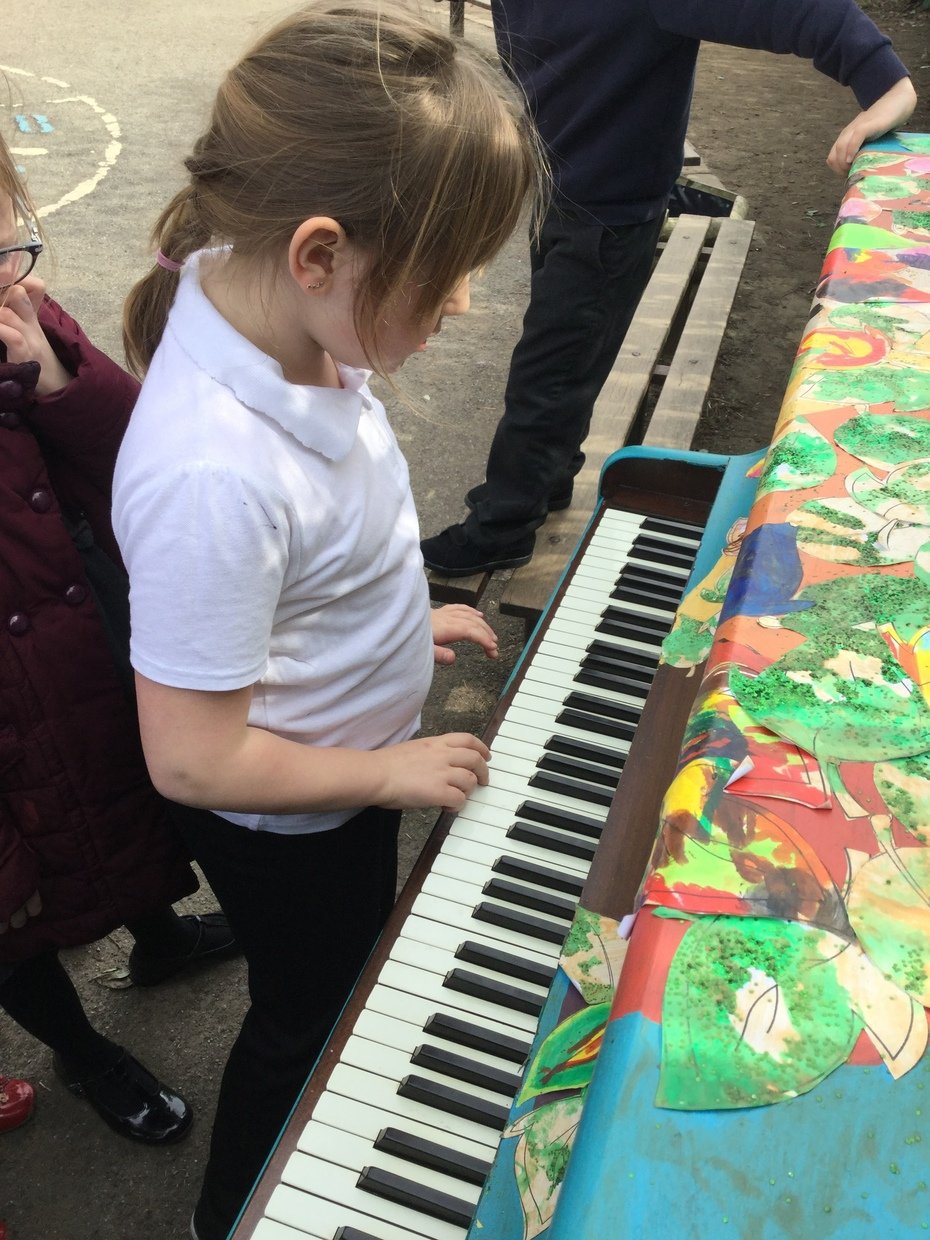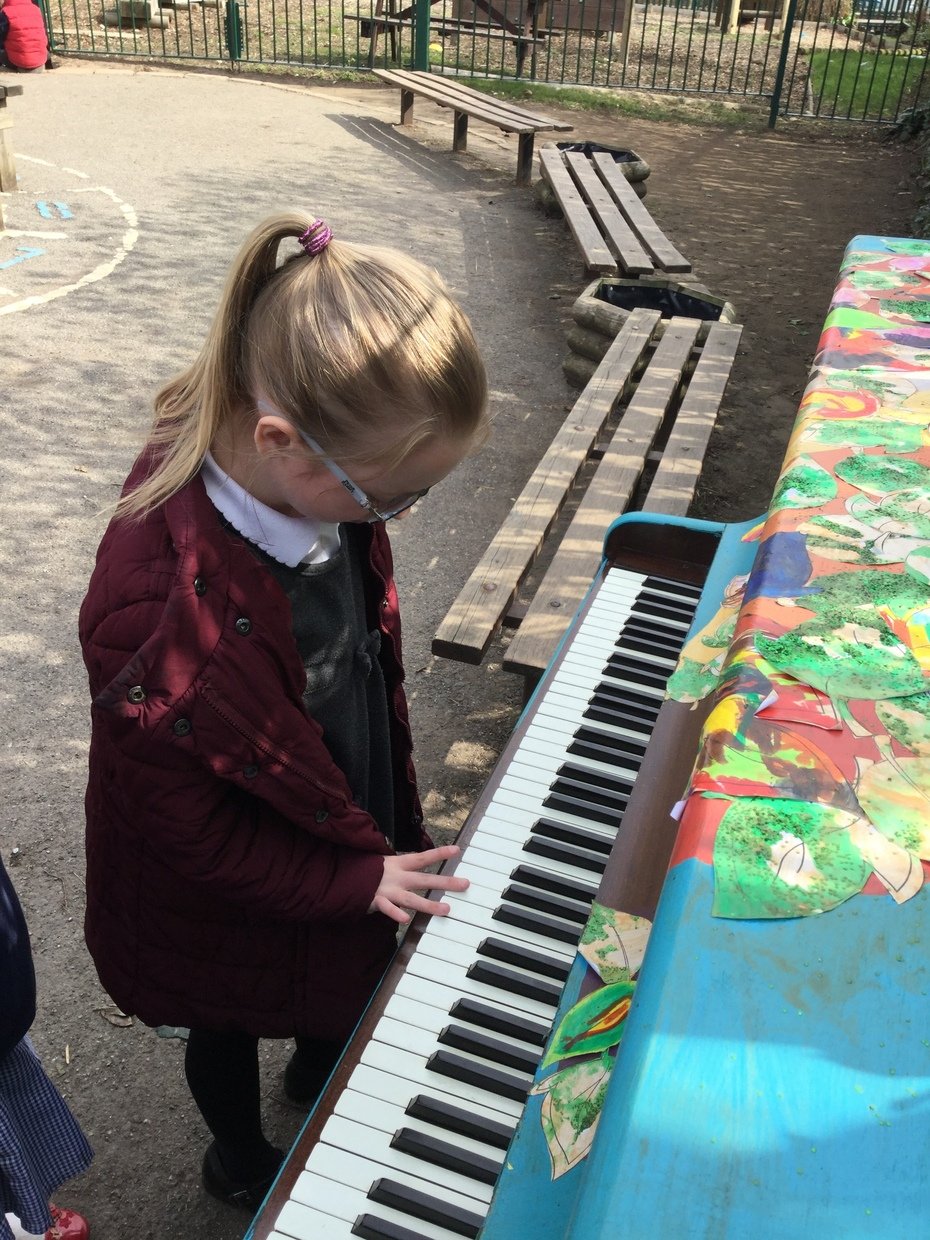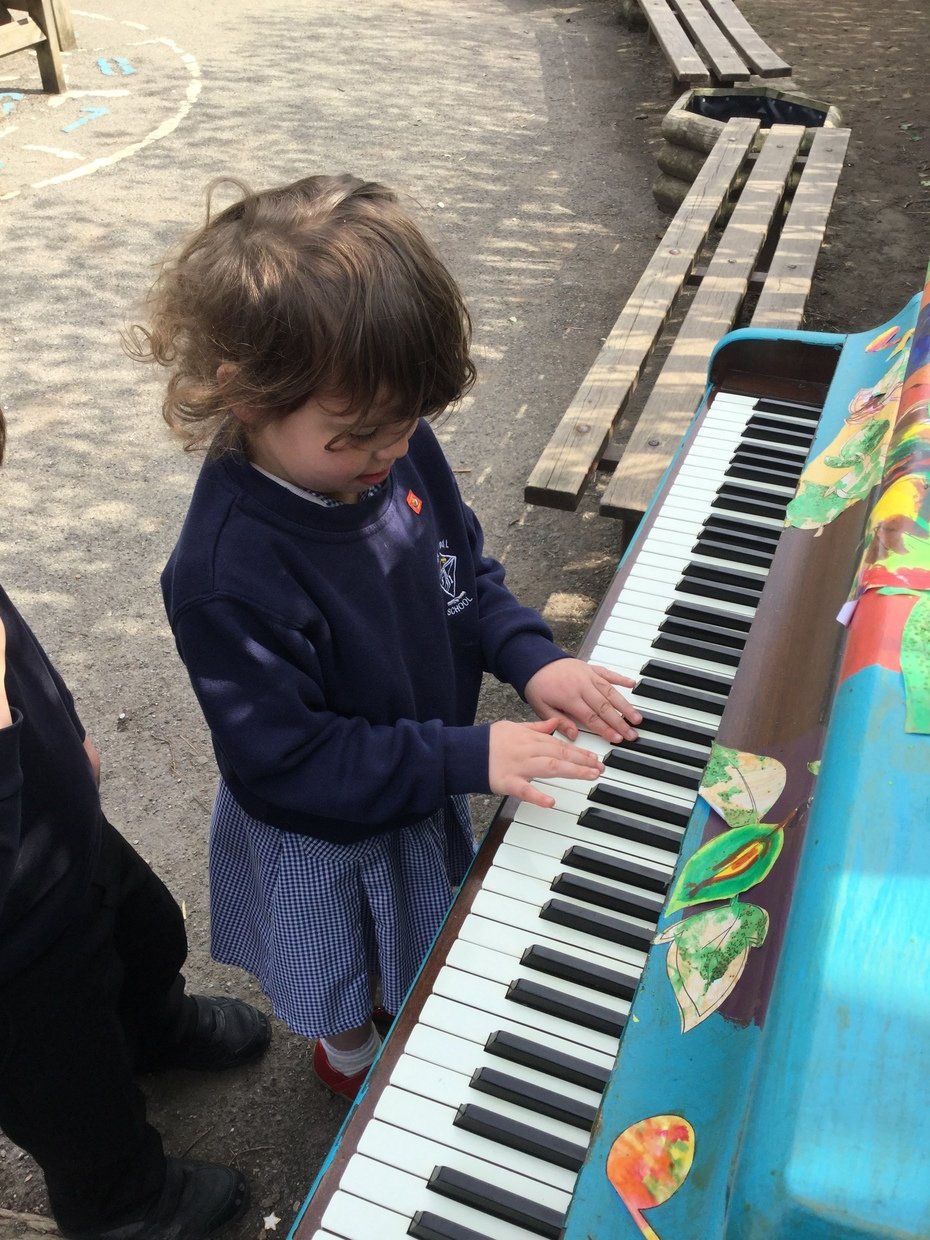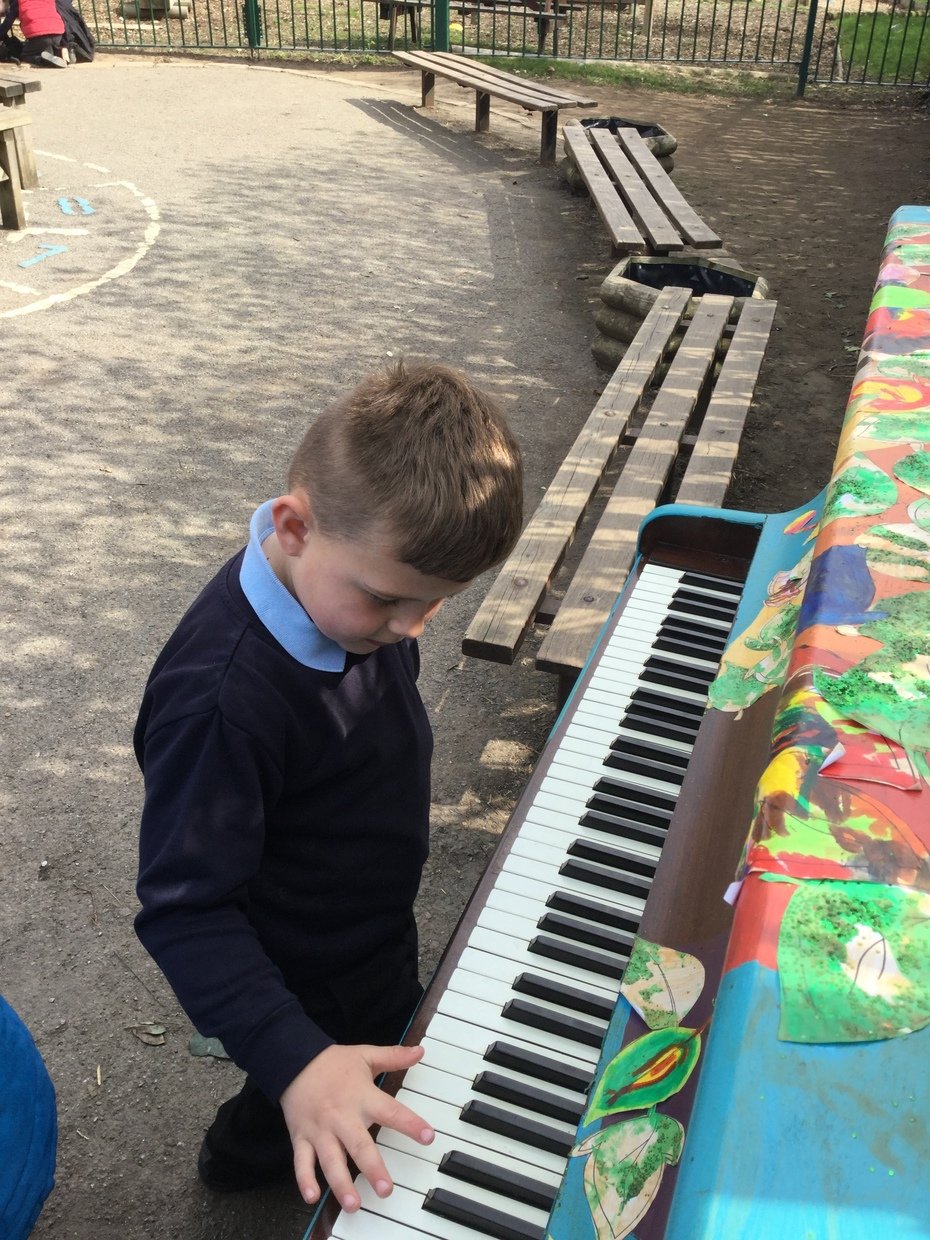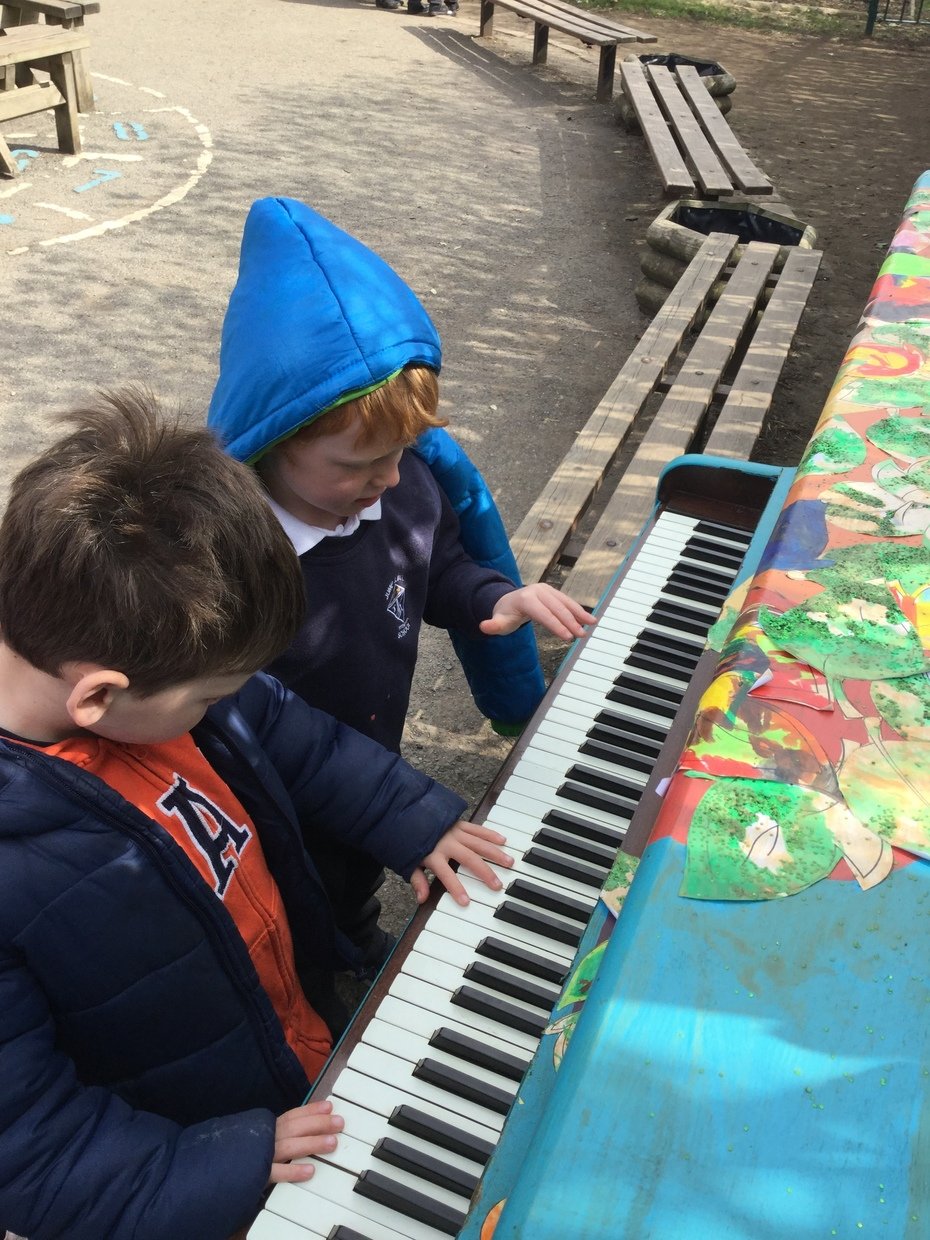 Please see the letter below for all children in Year 1, 2 and 3.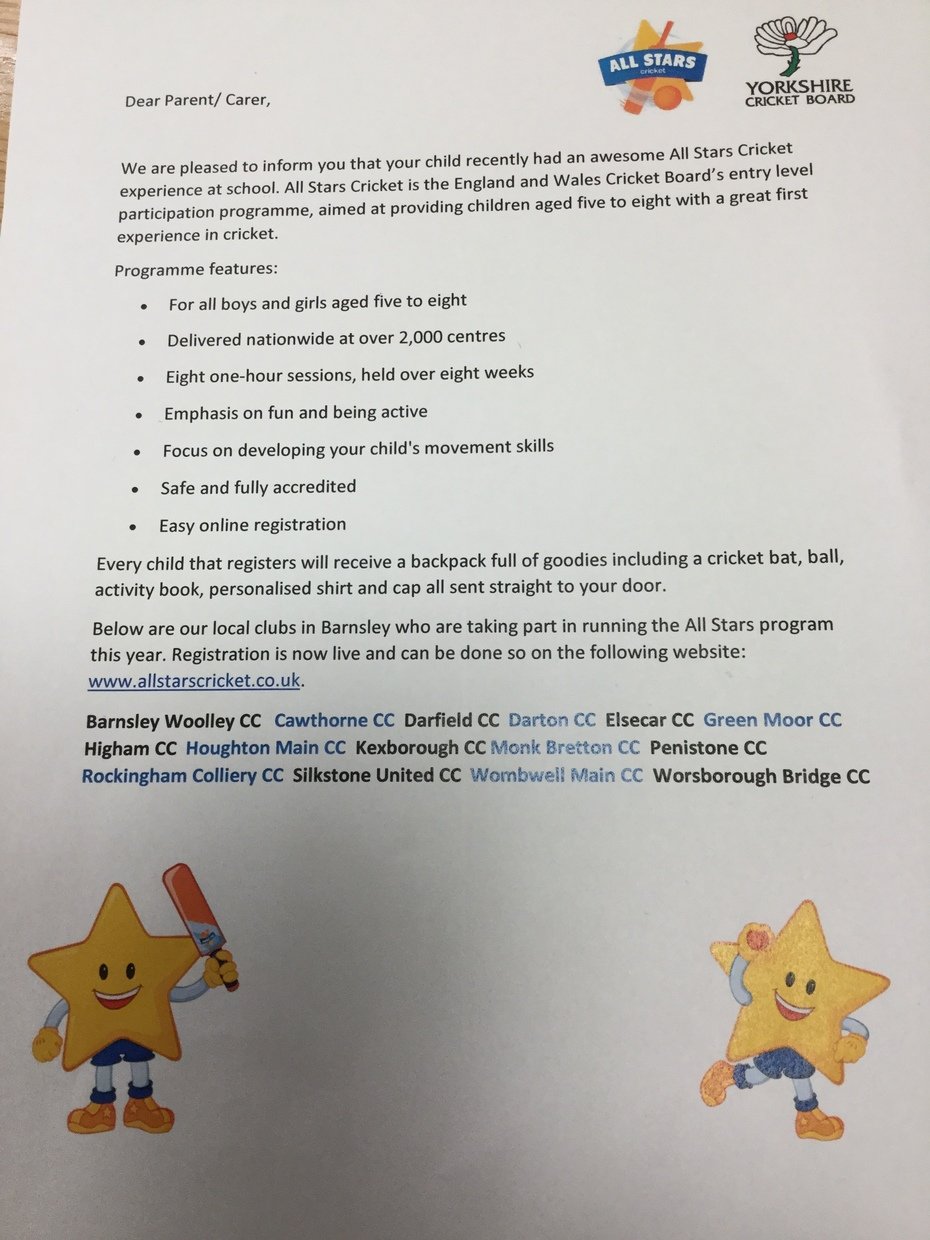 An exciting new project is taking place in the community 'The Familykind Community Hub'. Find out more on Monday 8th April. Please see the details below...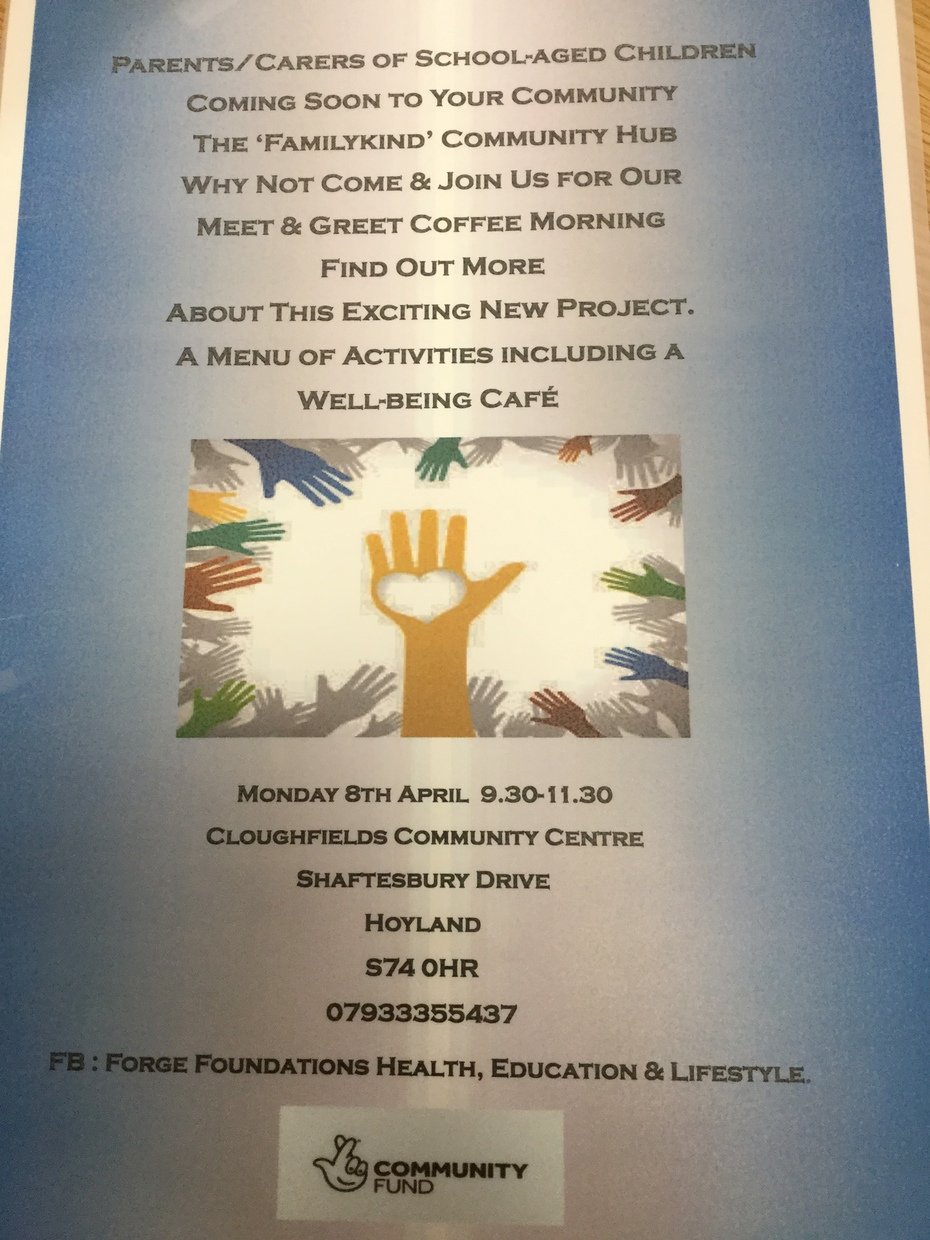 Please see below some information that may interest some children...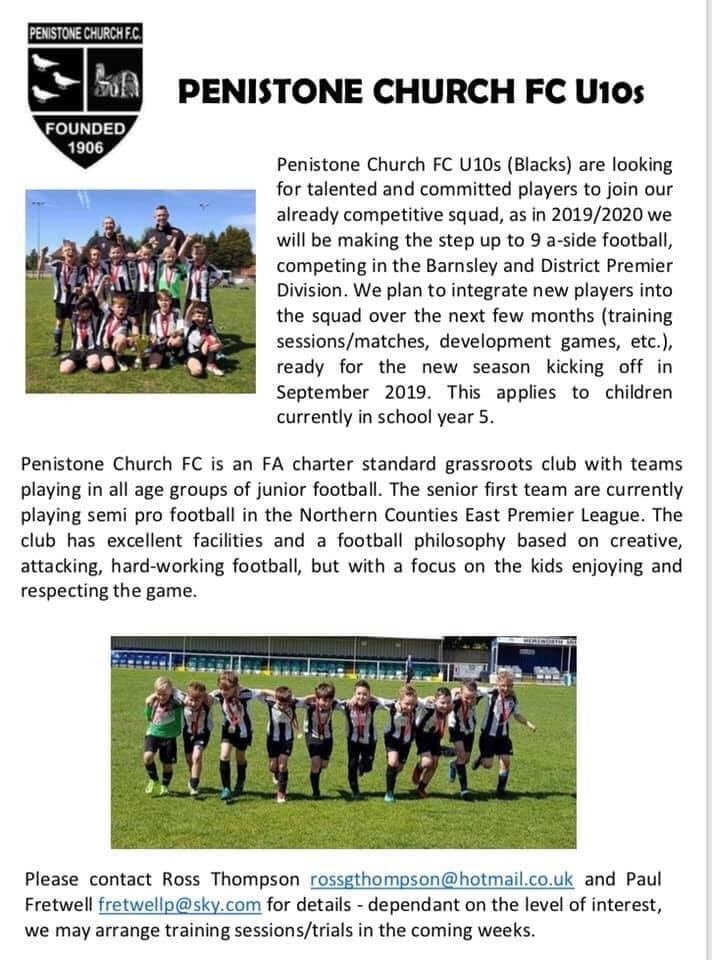 Mr Hopkinson has been working hard and has managed to secure every child at Jump Primary School free entry into a football game in Rotherham during the Easter holidays. We hope many of you will take up this offer and hopefully enjoy a great game!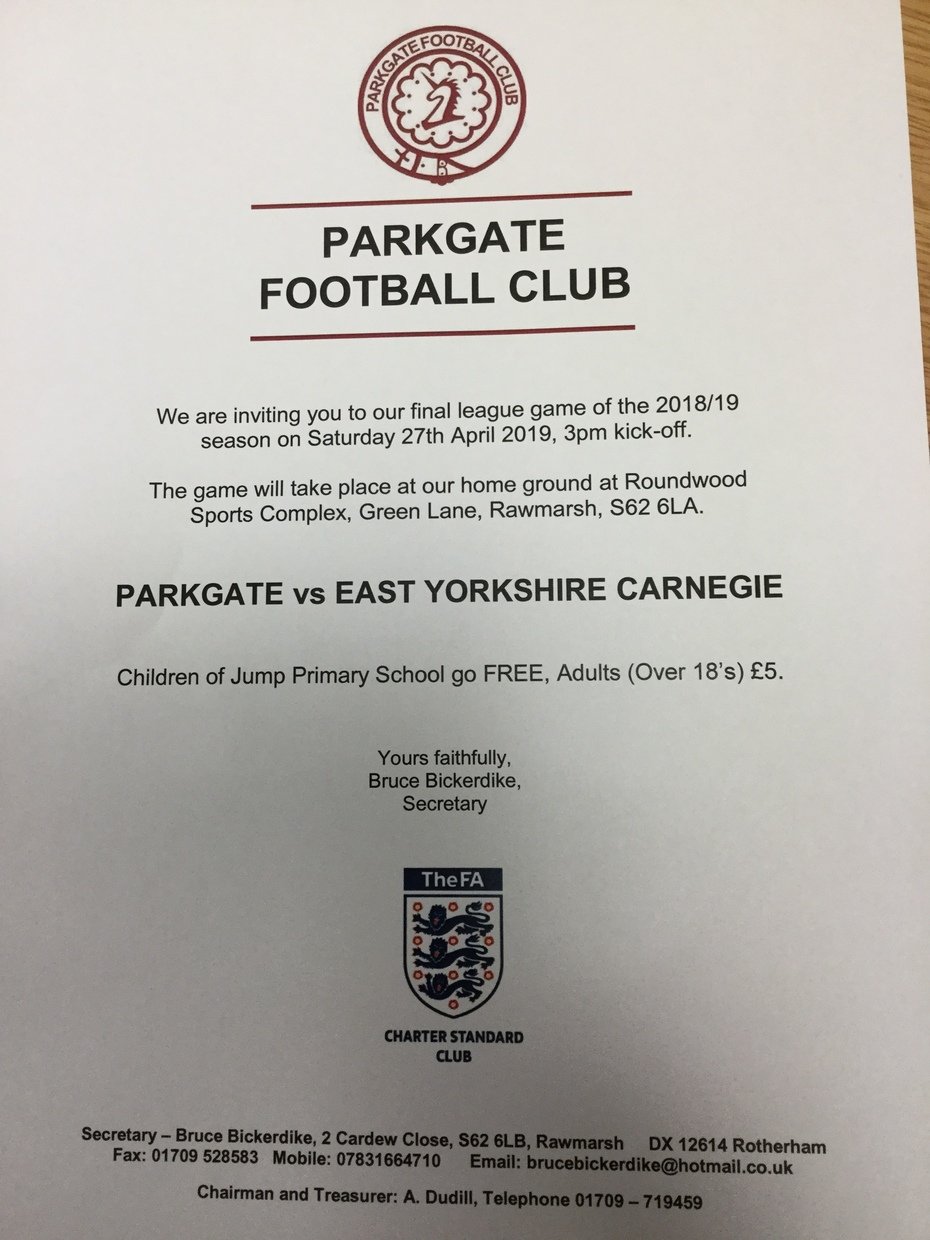 Year 5 completed some work this week in maths. Mr Birchall's hypothesis was that older children are taller. After disagreeing, the children tested the hypothesis by comparing heights and ages. Children completed the task and then decided that the hypothesis was generally (but not always) correct. Great work Year 5!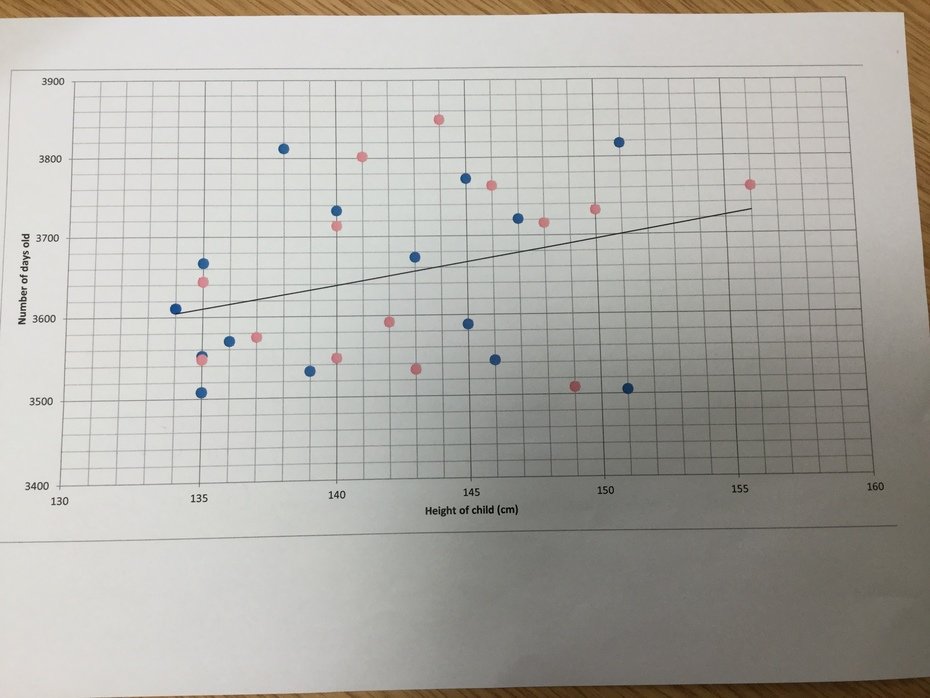 The school football team played a league match today. They drew one match but lost the other. Well played everyone!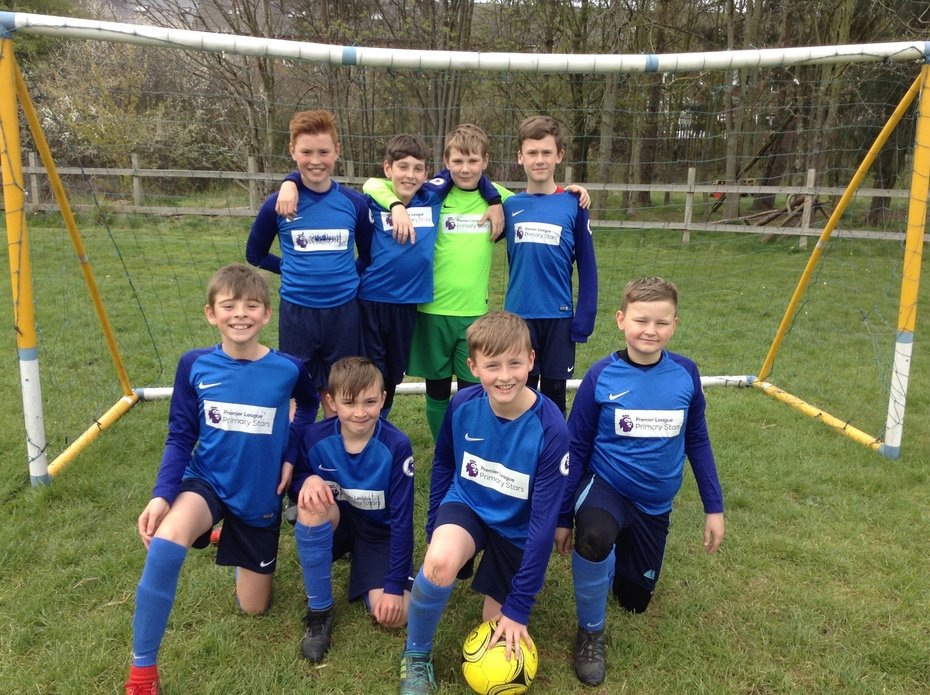 Bookings are now open for the after school clubs run by Team Activ in the summer term. Tag Rugby is available for KS2 (Yr 3,4,5,6) and Football is available for KS1 (Yr 1 and 2). Please book and pay through the School Gateway. There are 25 places for each club and places will be allocated on a first come, first served basis.
Things to look out for next week...
A reminder that our Easter performances take place next week - Nursery, Reception, Year 1 and 2 perform on Tuesday 9th April at 11am and 2.45pm. Year 3, 4, 5,and 6 perform on Thursday 11th April at 11am and 2.45pm. Refreshments will be on sale from 10.30am and 2.15pm on both days. We hope to see many of you there.
School breaks up on Friday 12th April and everyone returns on Monday 29th April.
Week ending 29th March 2019
Please see the link below to an Esafety game which you may want to look at with your child https://www.o2.co.uk/help/nspcc/parents-vs-kids
Reception enjoyed a trip to RSPB this week and had lots of fun. The children behaved so well and this was commented on by the RSPB staff who said they needed an extra playtime for being so good! Well done everyone.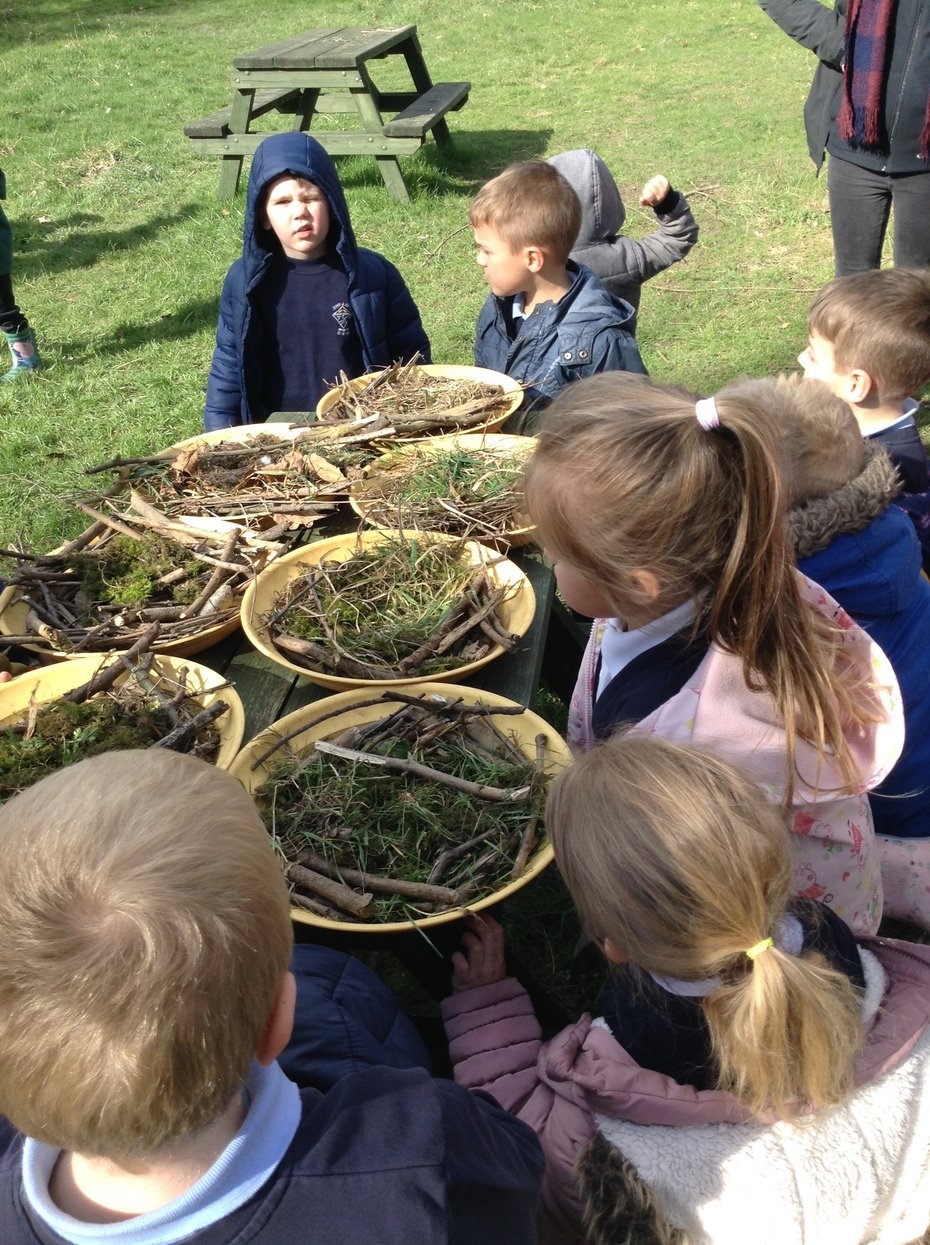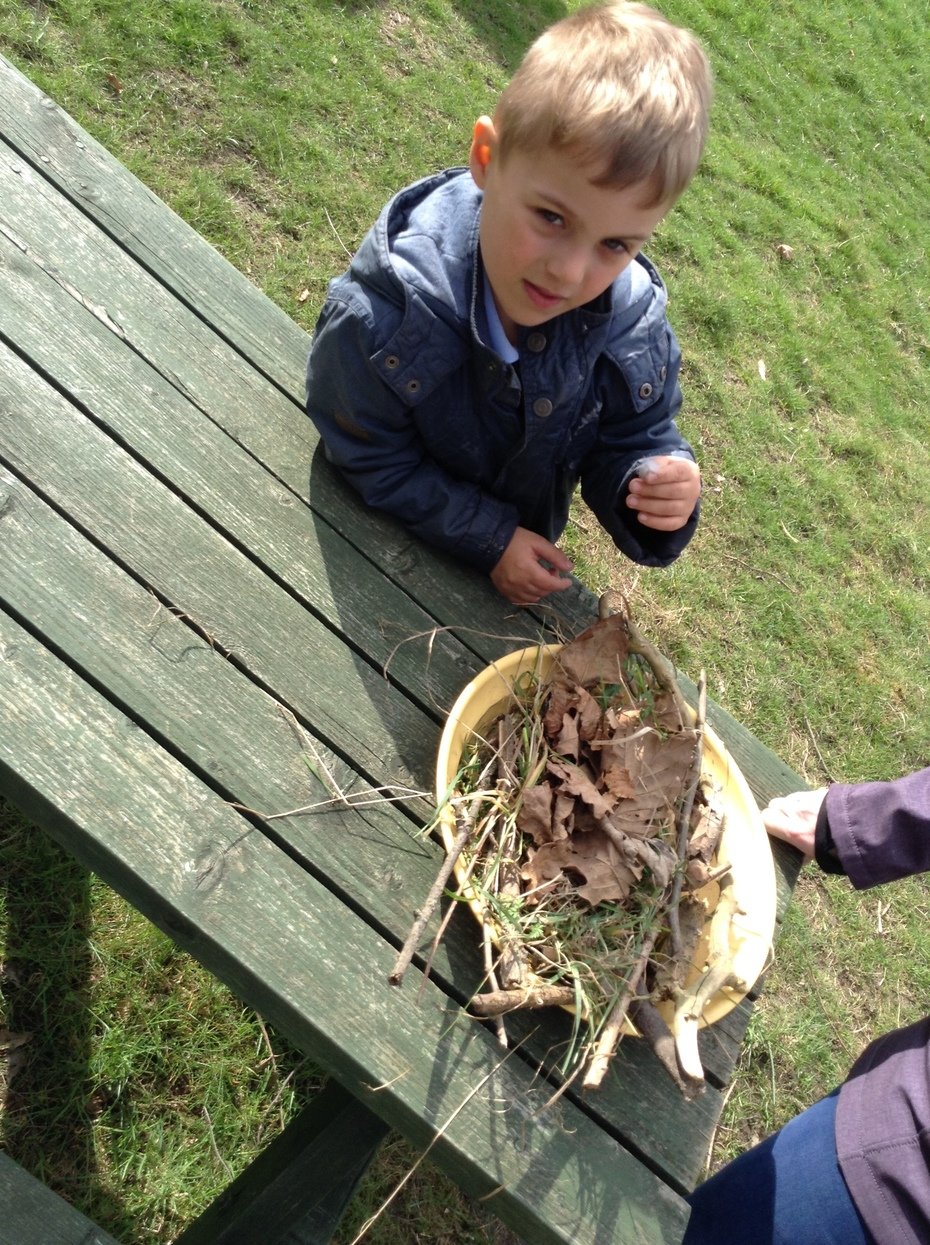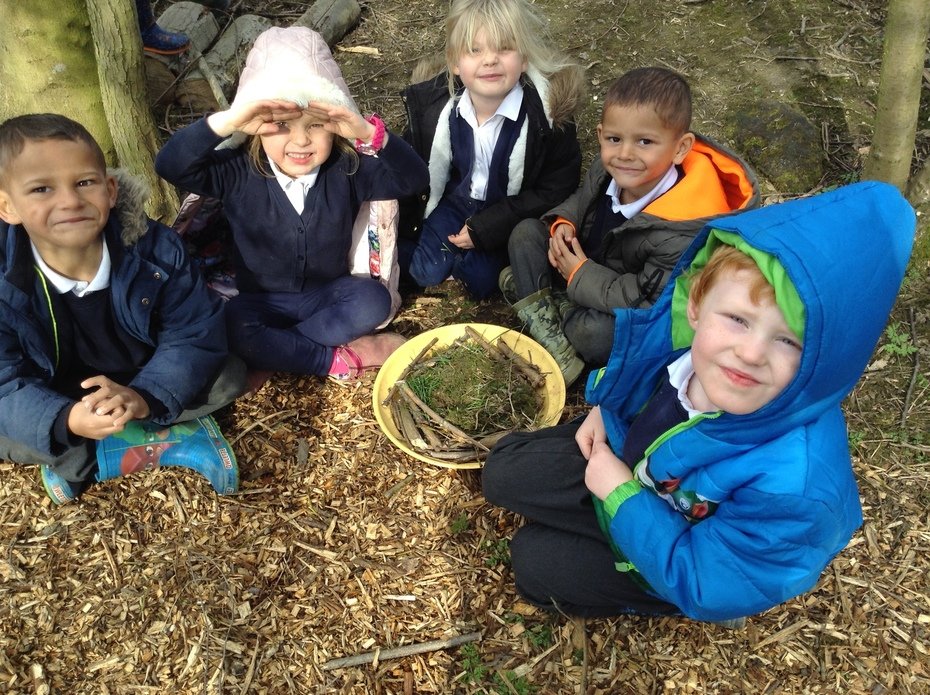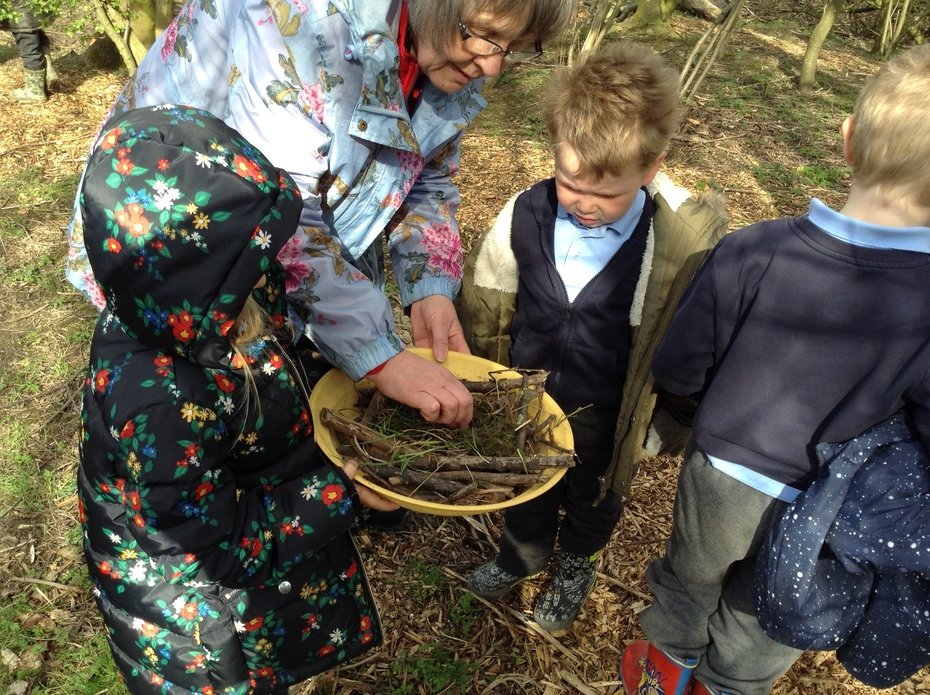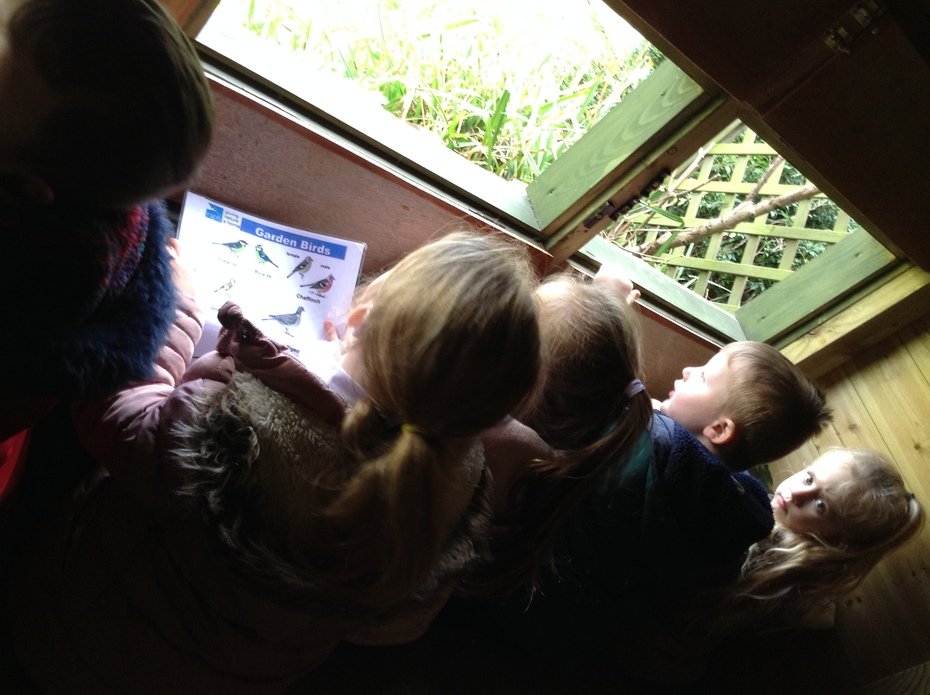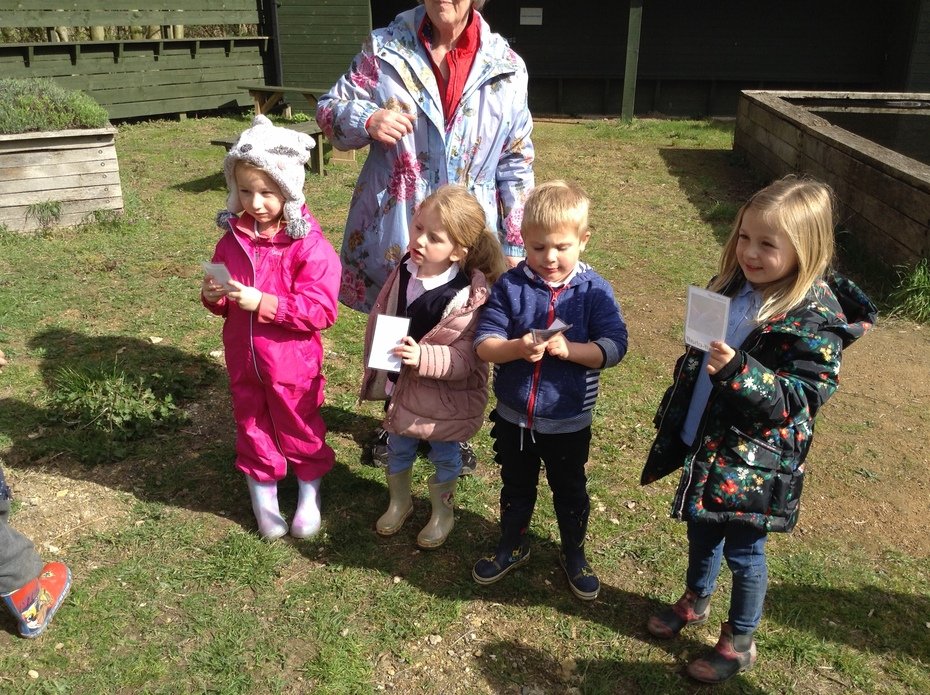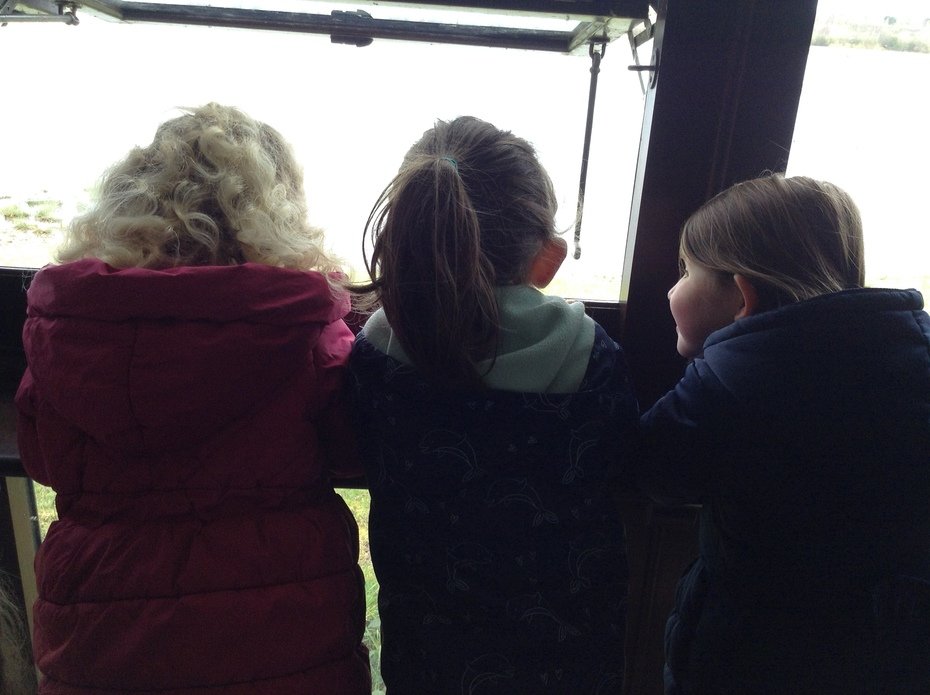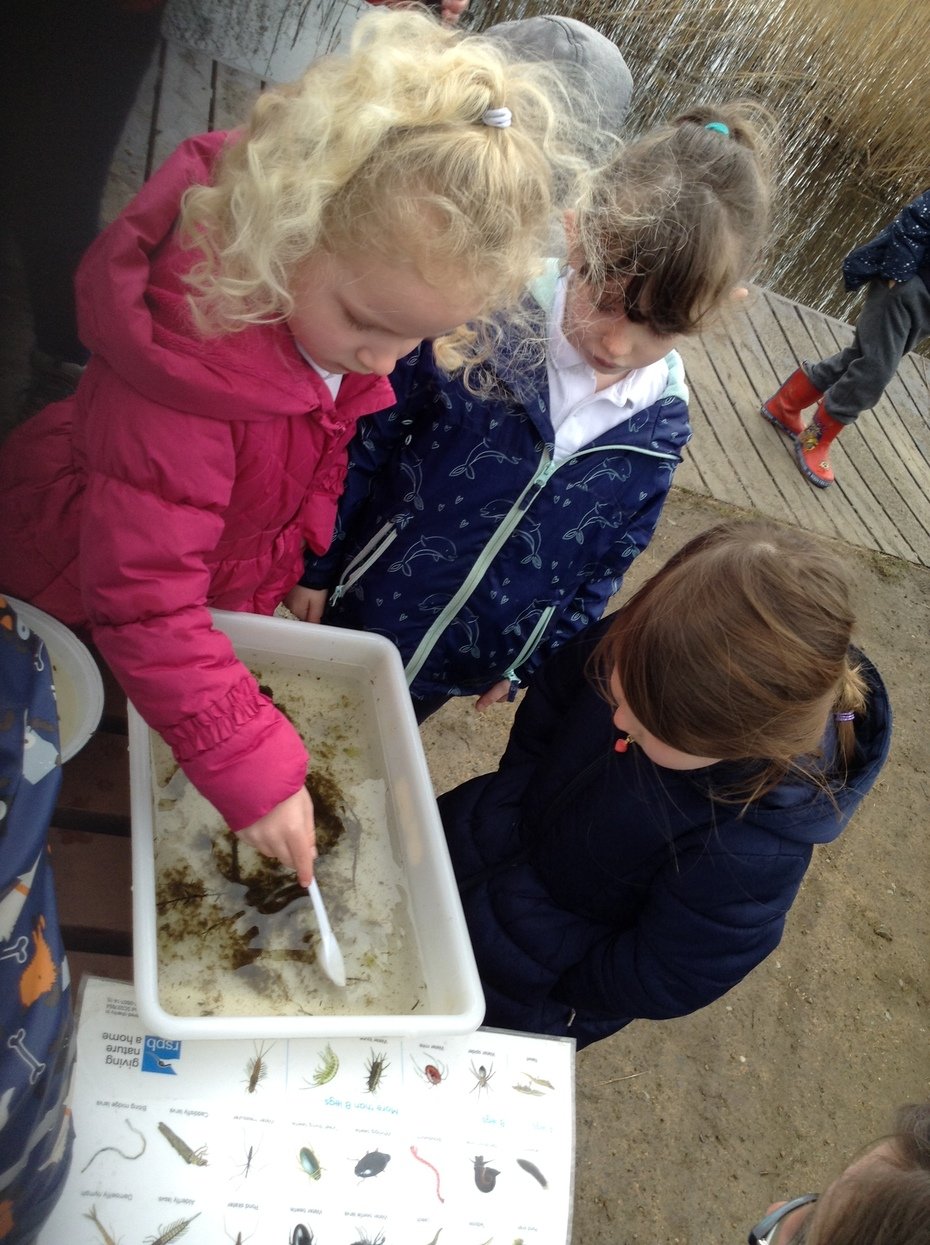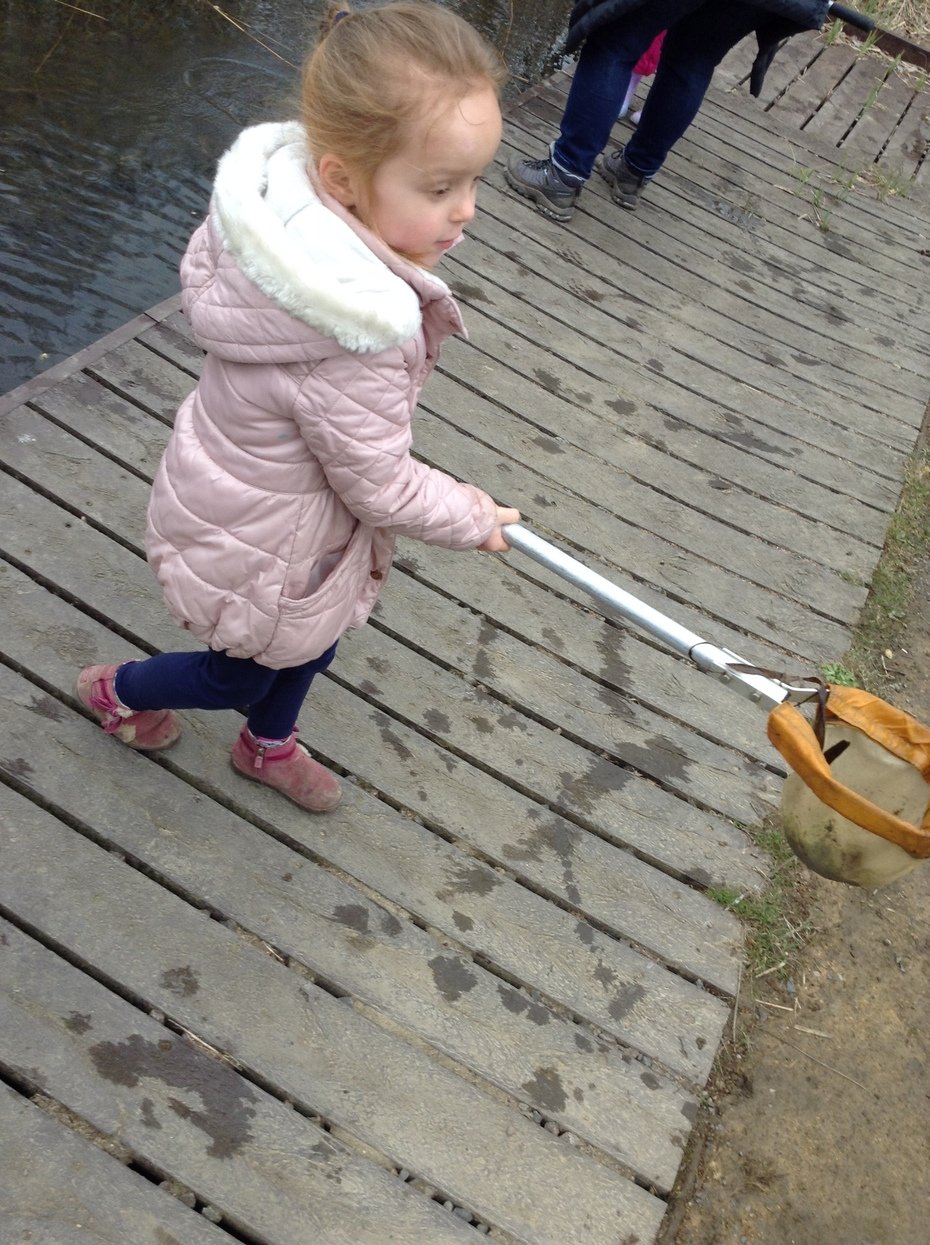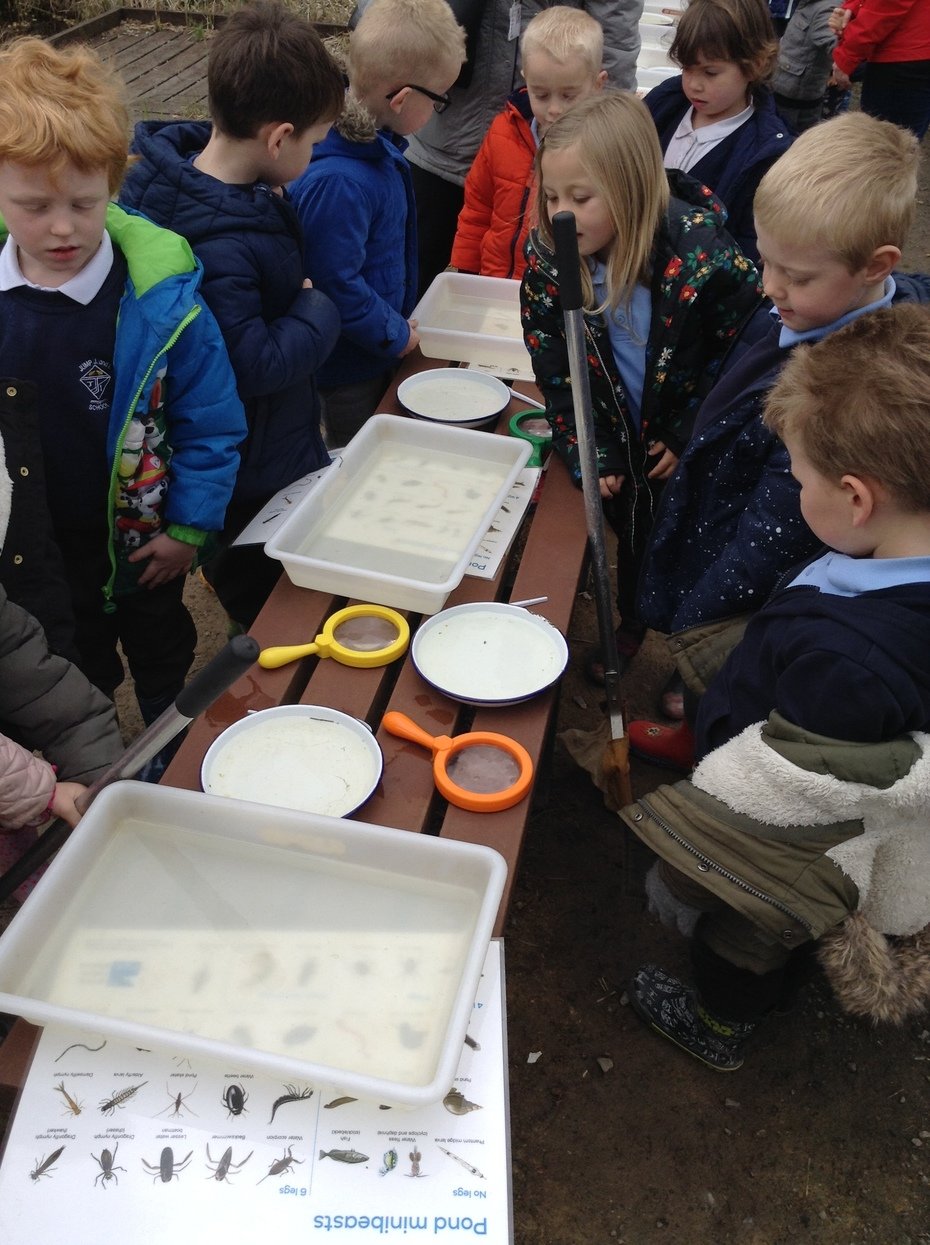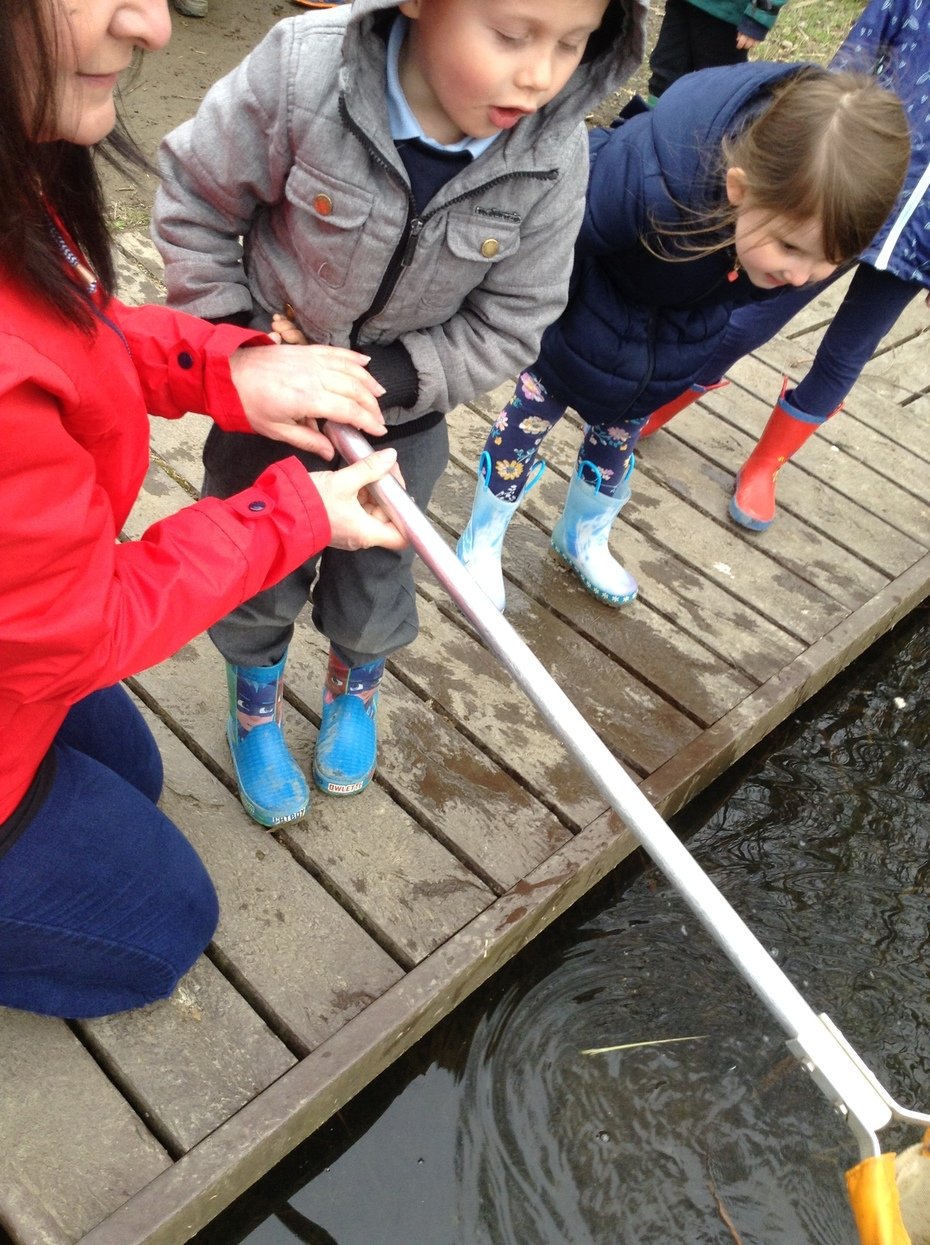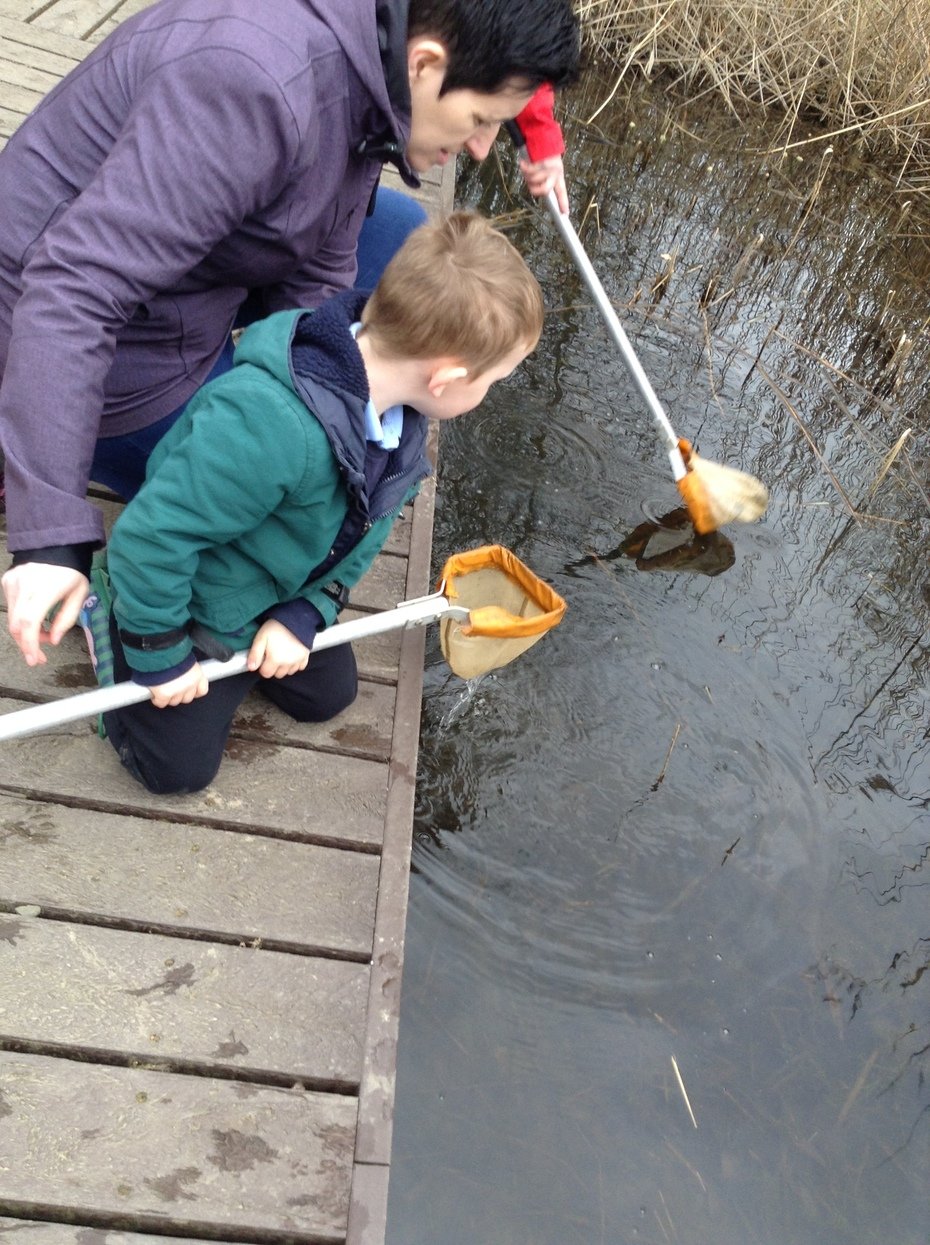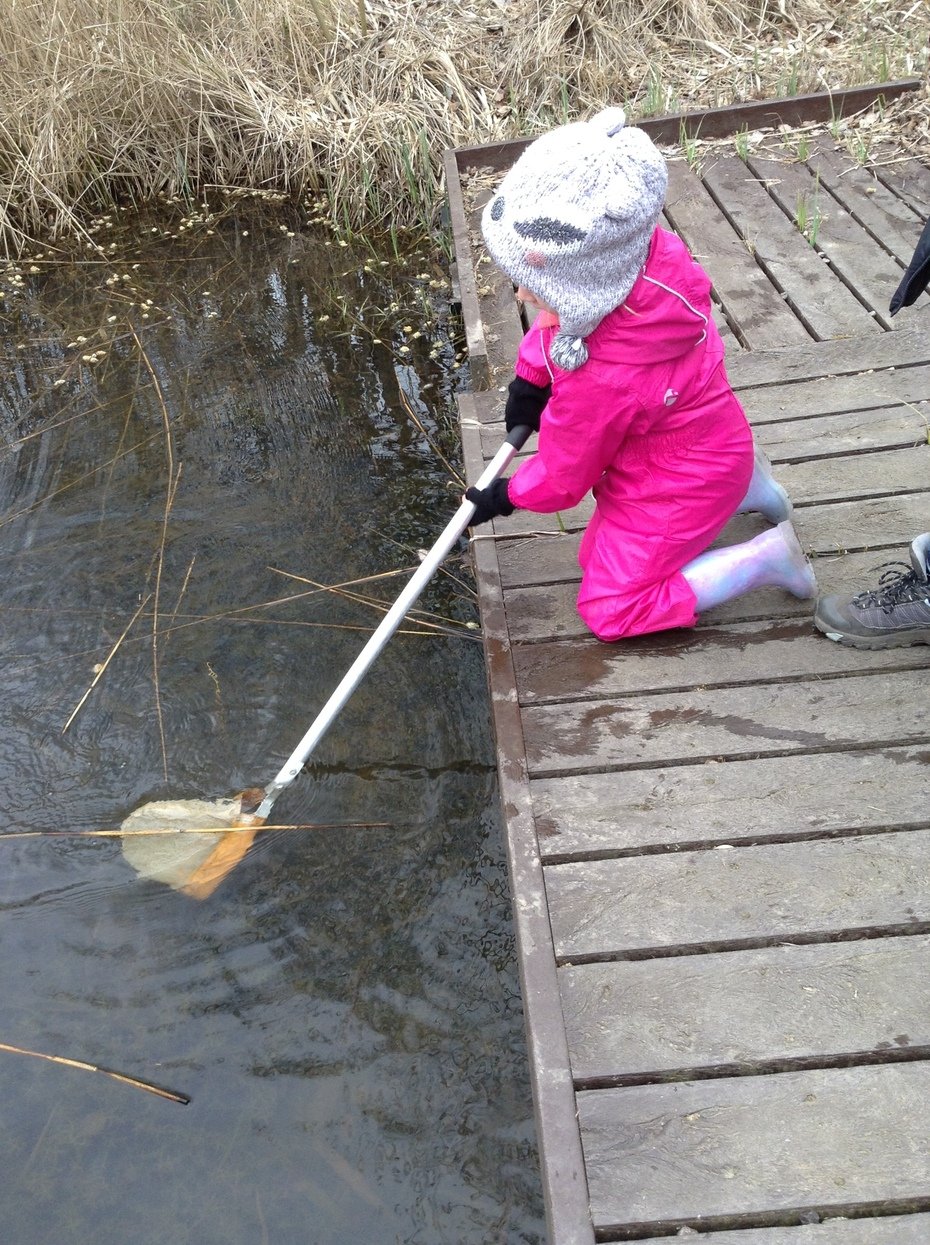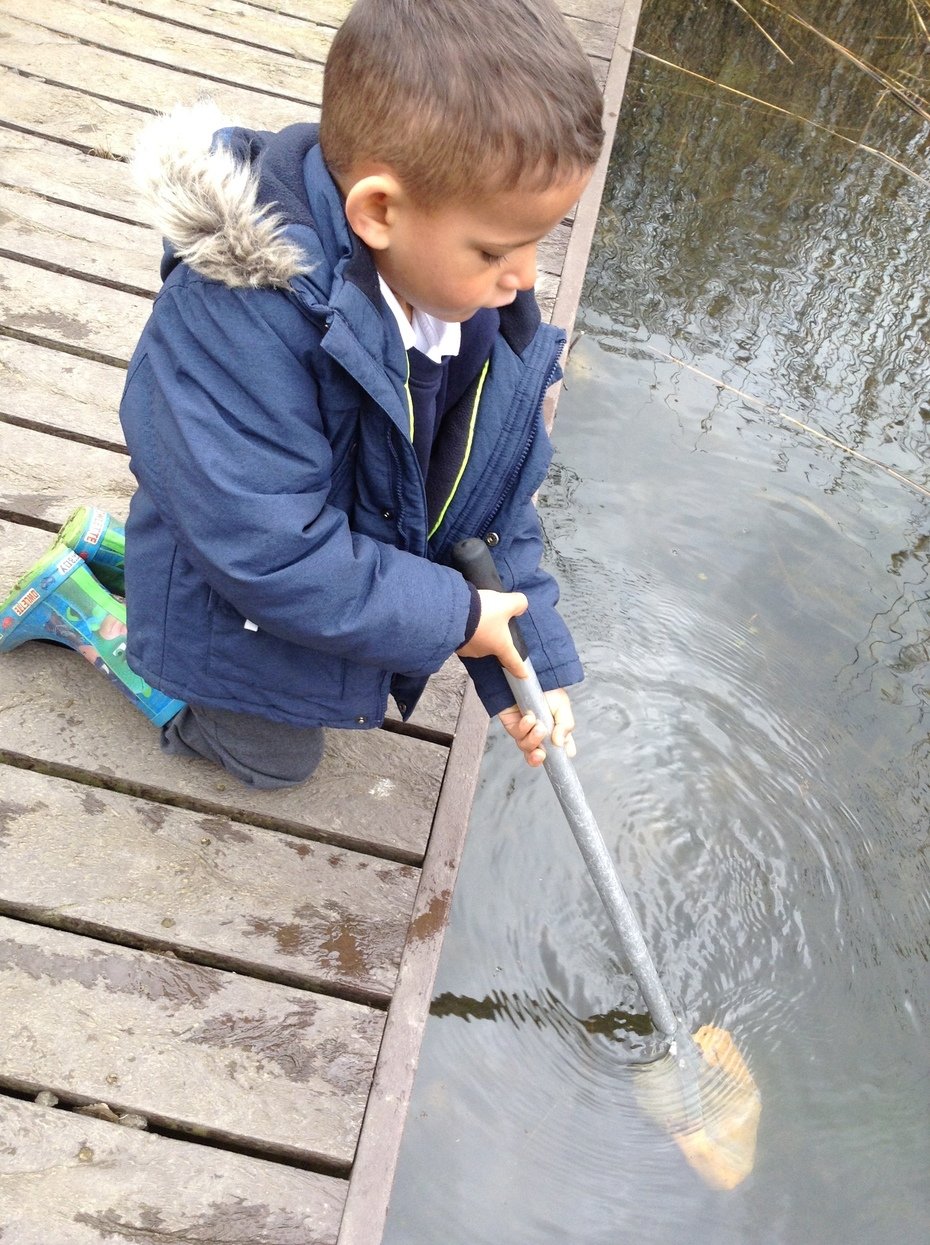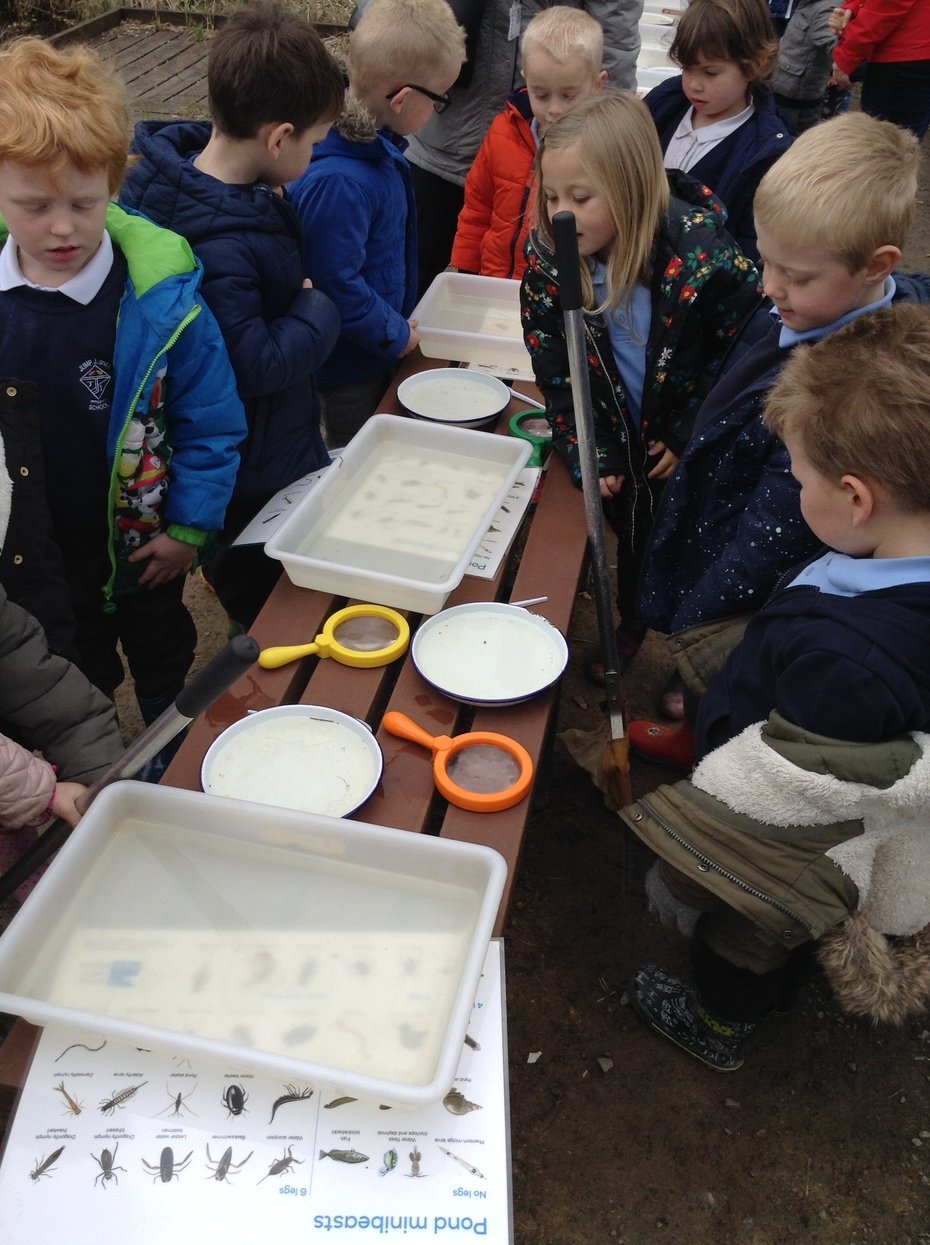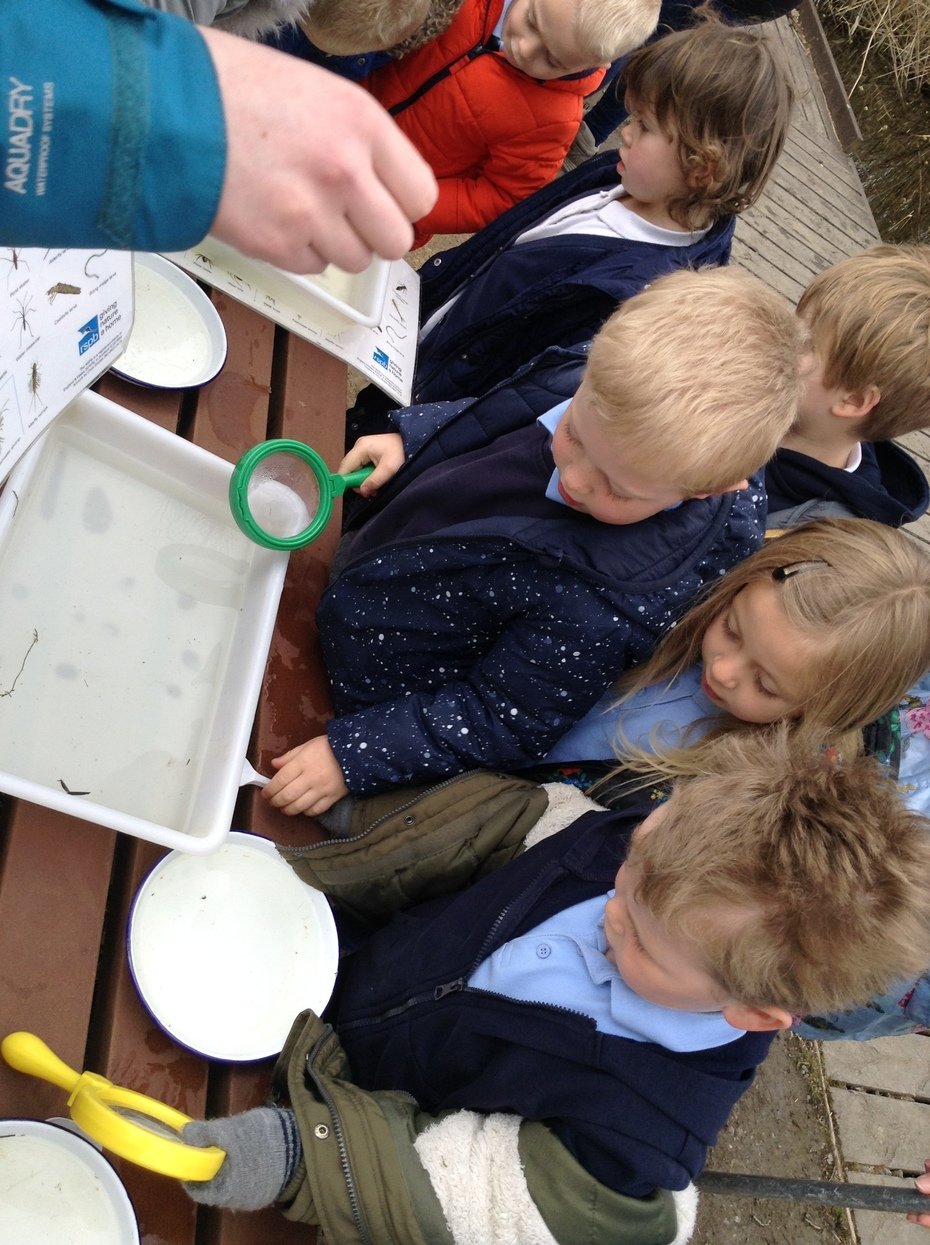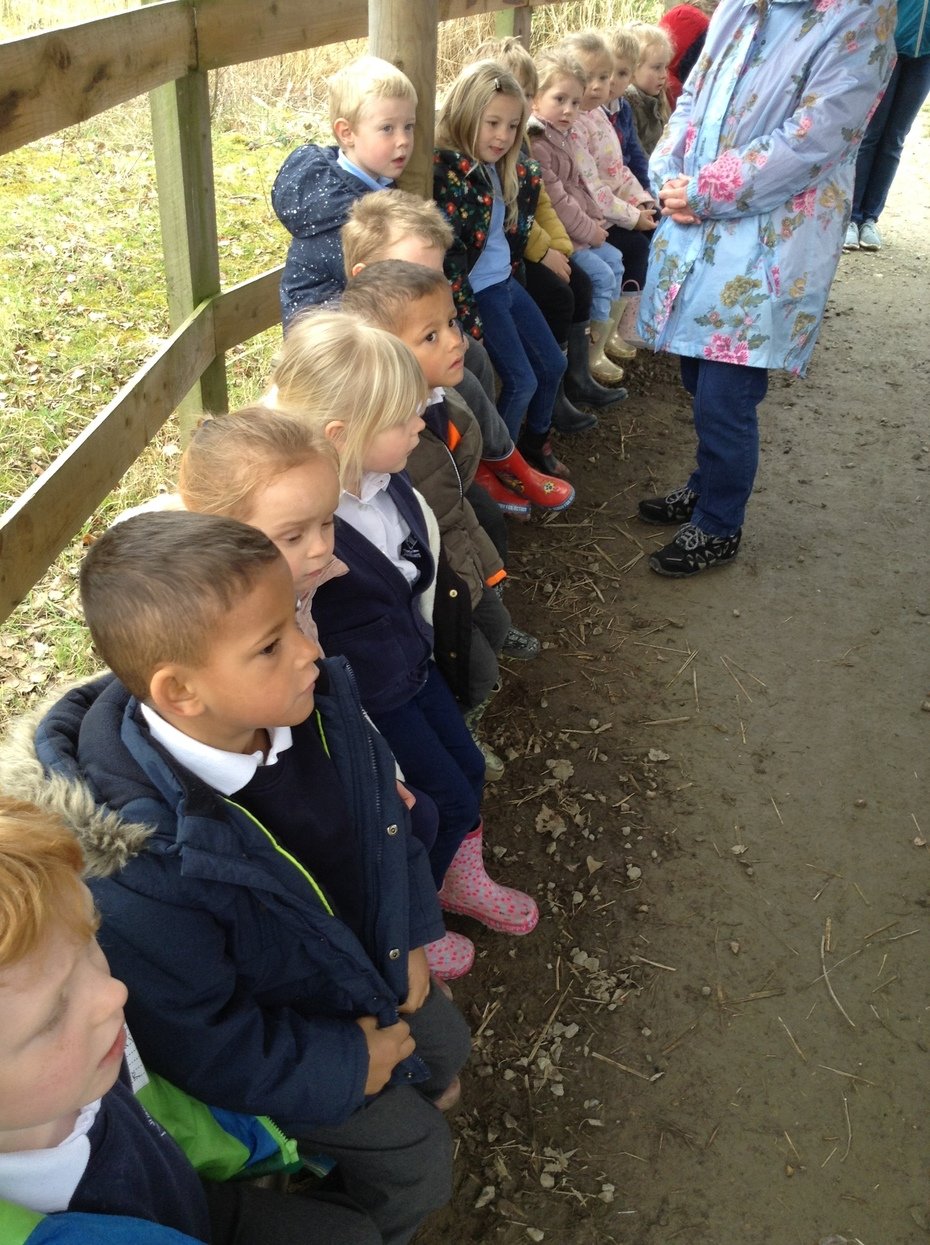 Some children from Year 5 represented the school at a Handball competition this afternoon. Although they didn't win overall, they did win one of their games and everyone enjoyed it! Well done!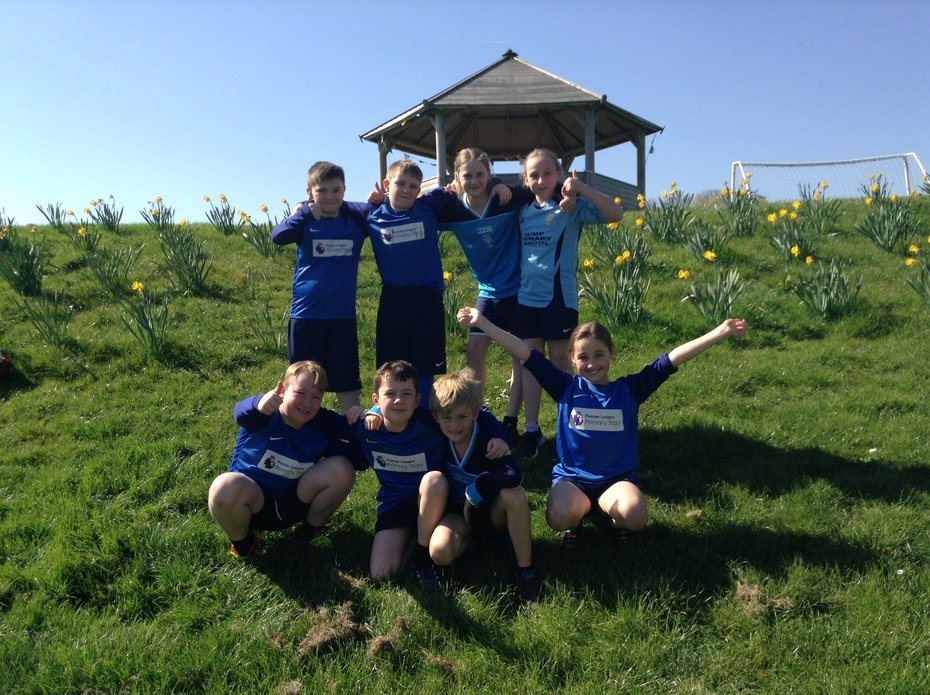 Hopefully you will have seen our new No Smoking signs outside school. We have a new policy updated on our 'Policies' tab and we hope you will all support us by not smoking in or around our school.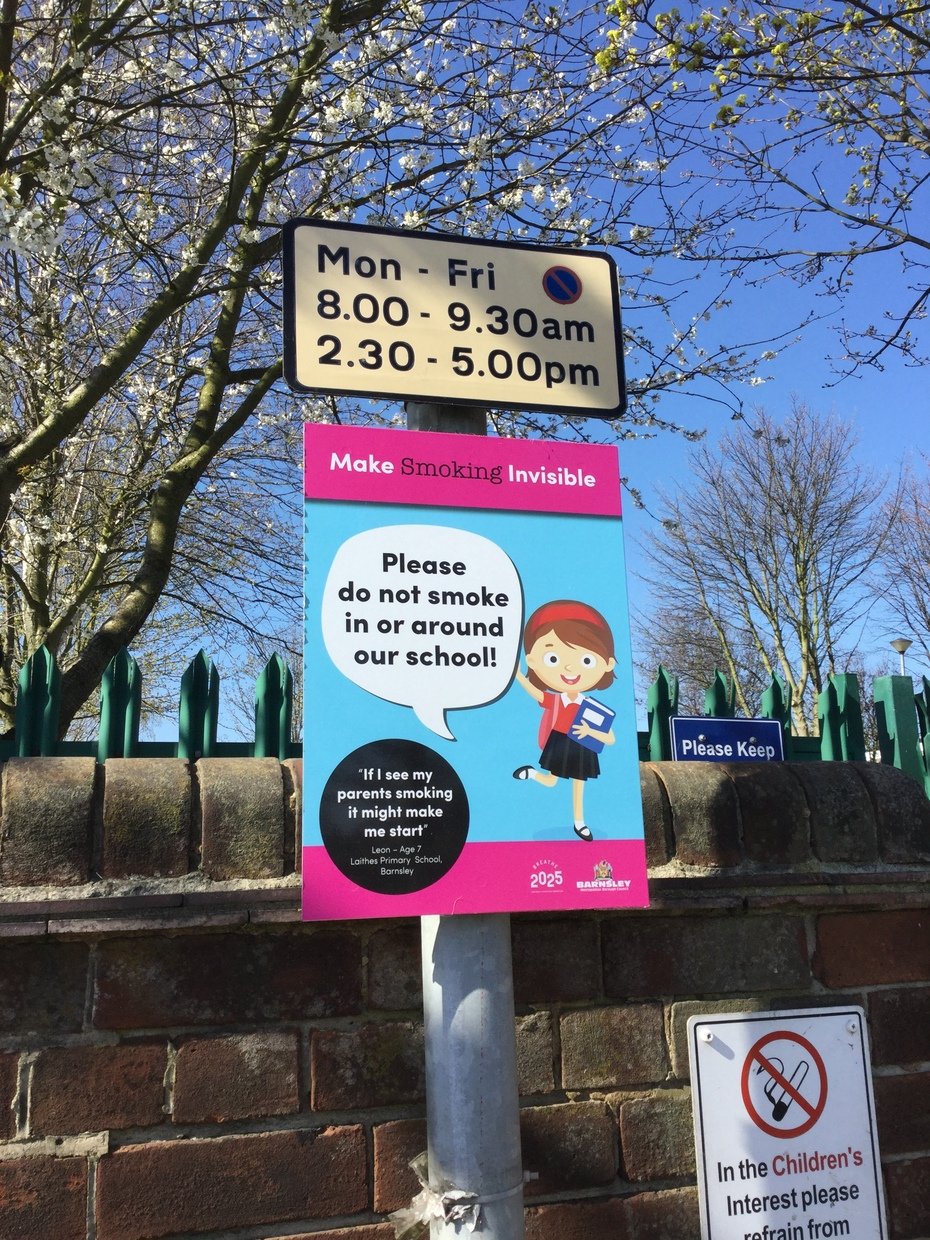 A while ago, Mr Slater donated a piano to school as a thank you for the school supporting him in his fundraising efforts for Meningitis UK. The piano is now decorated and will be in use during lunchtimes next week for children to use and enjoy! Thank you Mr Slater!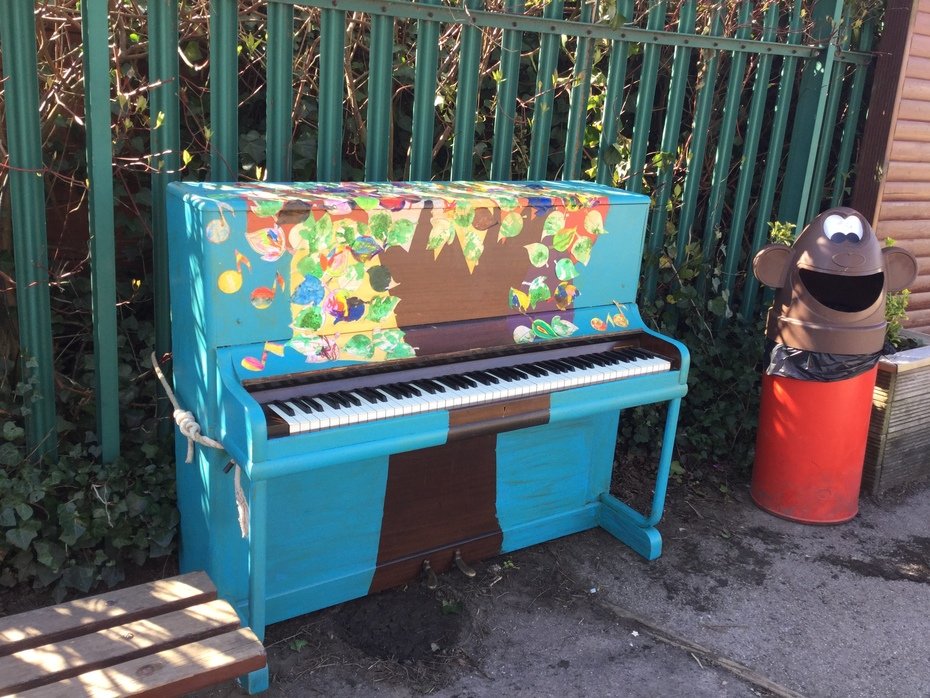 Things to look out for week...
Year 3 are taking part in a litter pick around the local area with the Tidy Team and Jump Environmental Group.
Week ending 22nd March 2019
Year 5 had a fantastic trip to RSPB with many saying it was their best trip ever! The behaviour was impeccable and Mrs Jacques said it was a pleasure to take them. Well done Year 5!
The Eco Greenhouse was officially opened this week. Below are some photos from the afternoon. We are sure many classes will use it over the next few months. Huge thanks must go to everyone who donated bottles, the children who helped put it together and all the members of the Tidy Team. Thank you to Mrs Baker for organising it.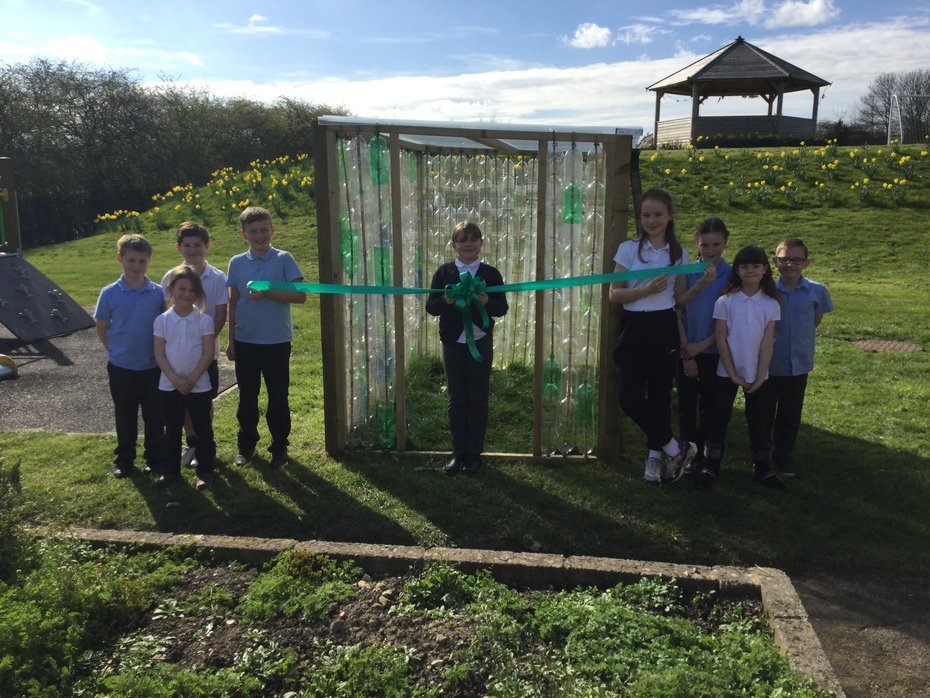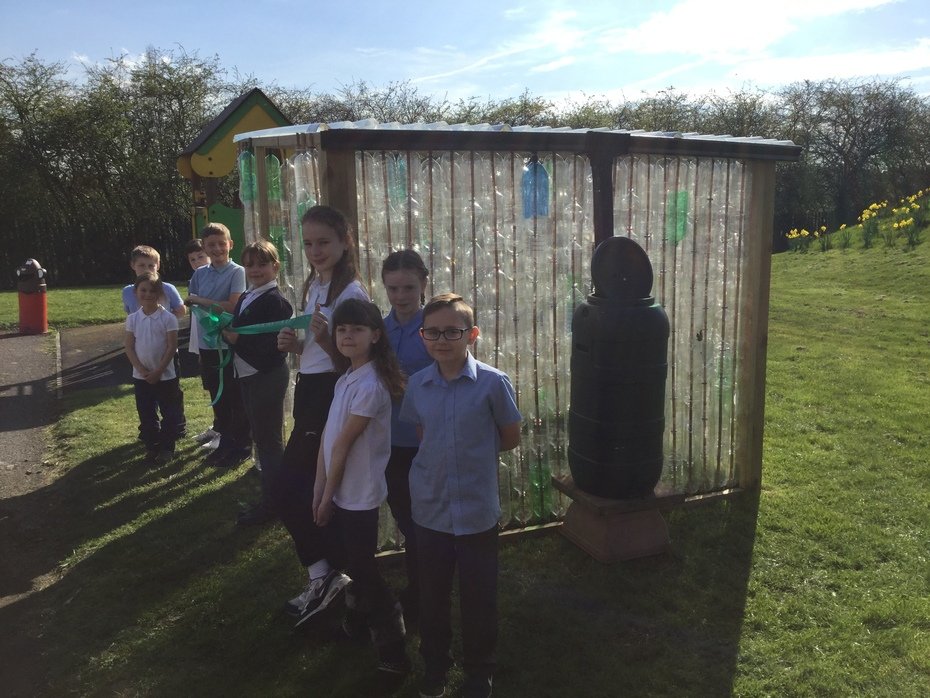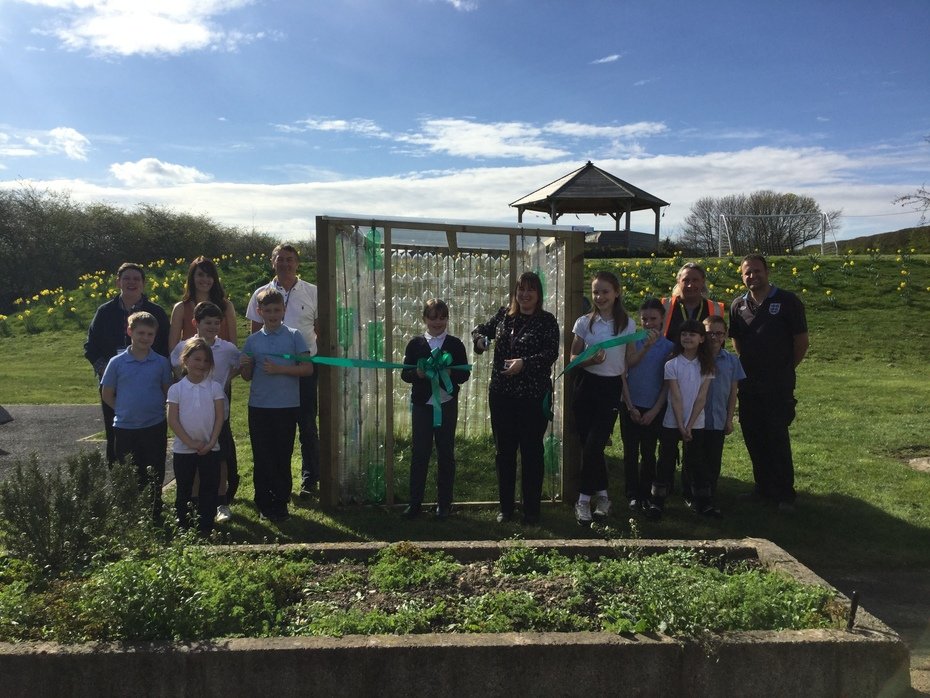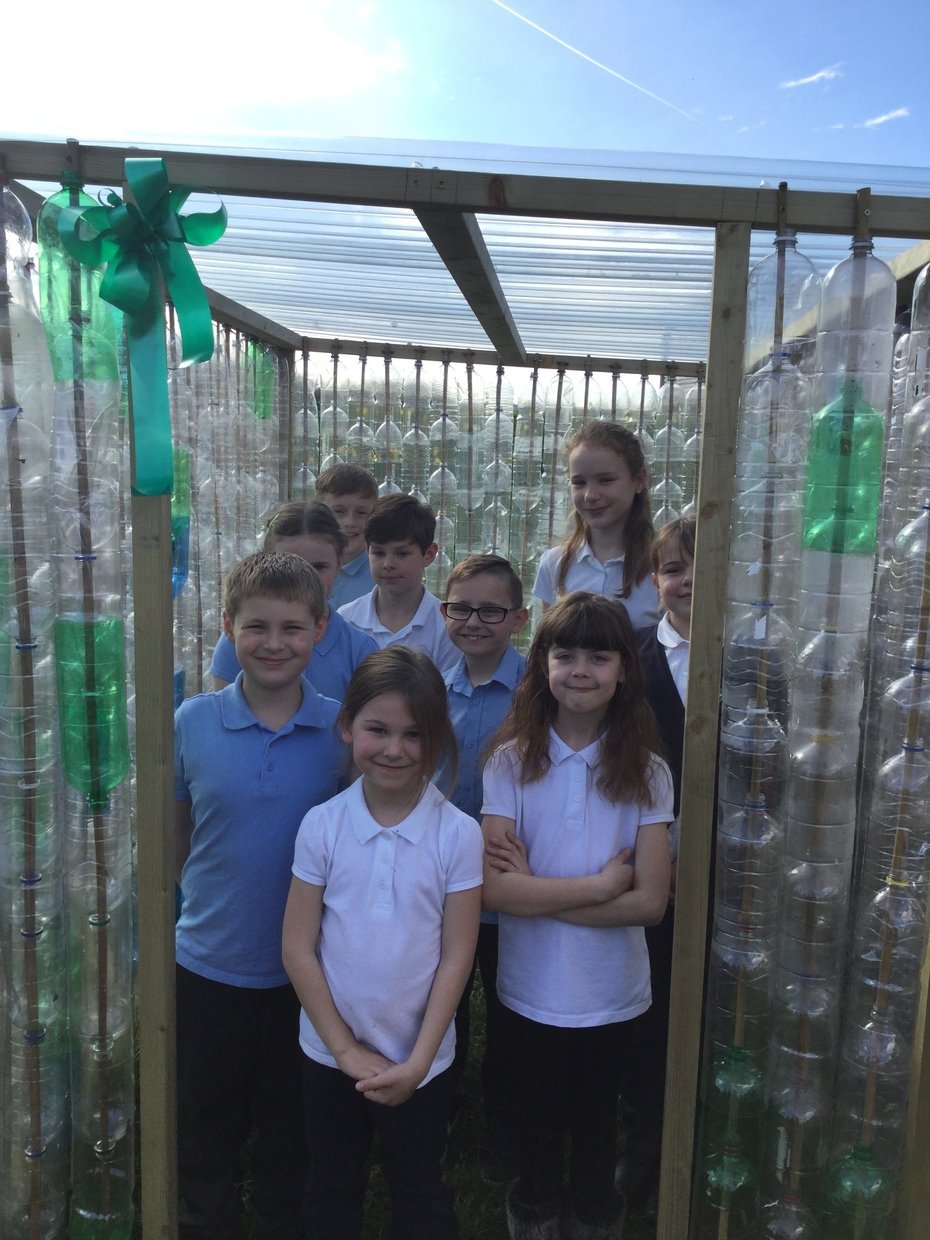 Last year, you may remember, we invited children to take part in the Premier League Primary Stars writing competition. 3 children entered and we have received some books for taking part - it was only right to give the girls a book each! They received their book in assembly today. The rest of the books will be put into the school library for everyone to enjoy. We will let you know if any of the girls has a winning entry!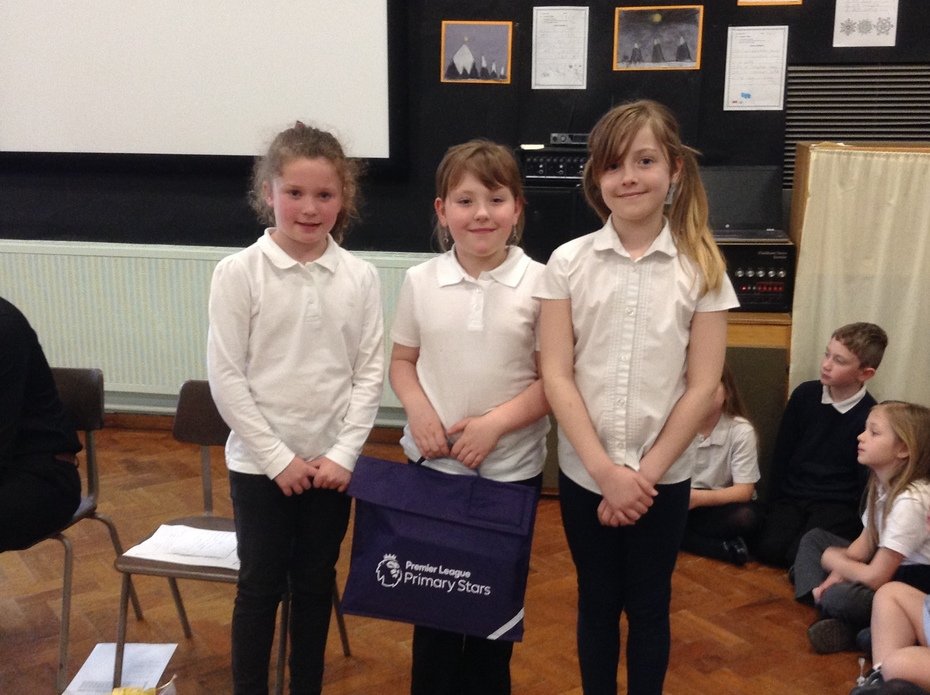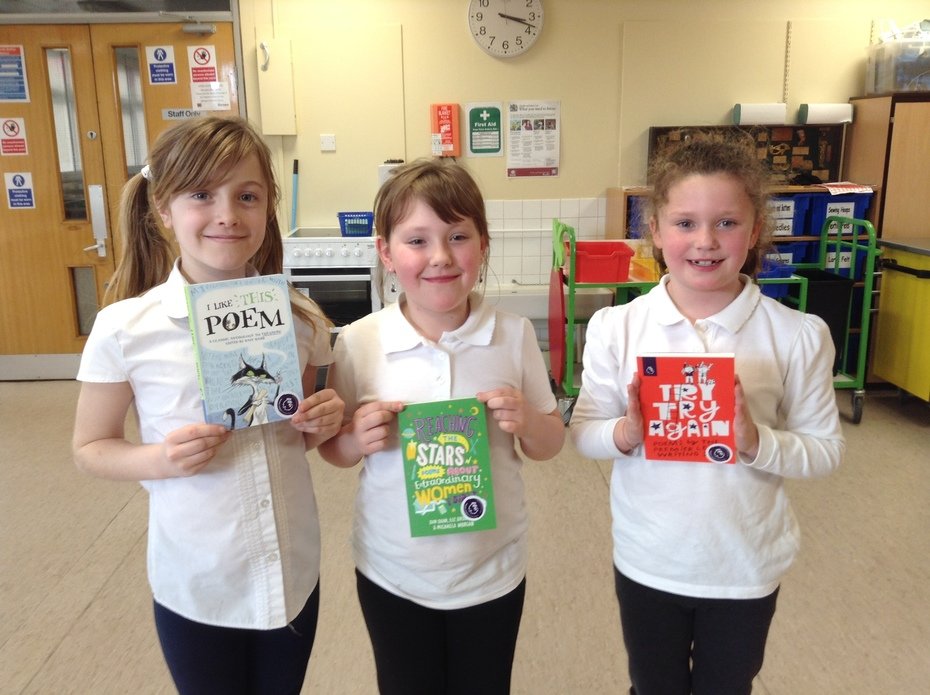 Children in Year 2 have completed some excellent science work this week. Finley made a super habitat and Georgia made a hedgehog cake for everyone to enjoy. Well done!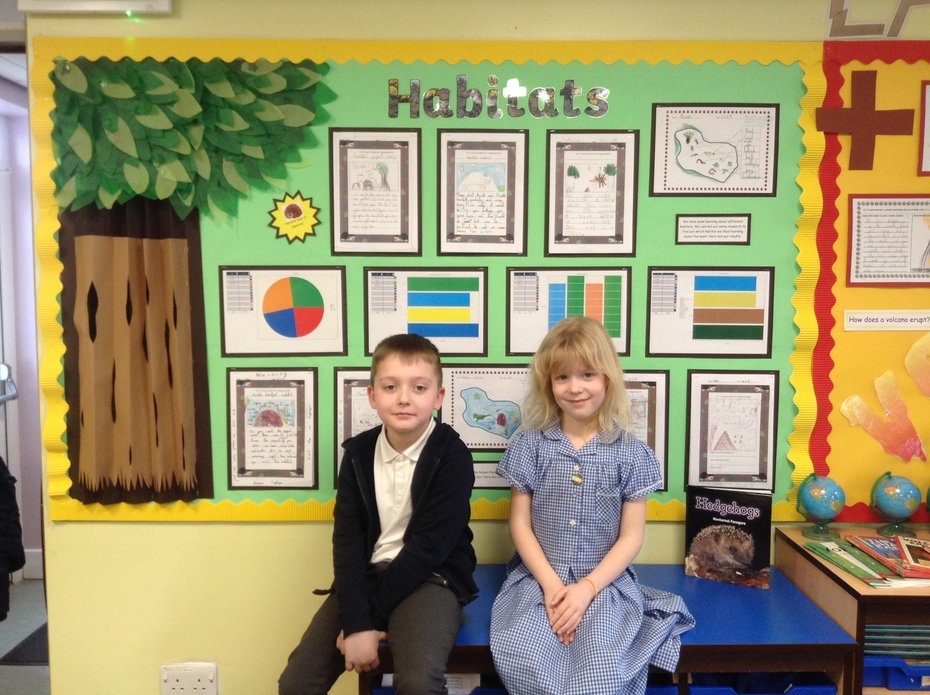 Things to look out for next week...
The book fair is at school on Monday. Please feel free to visit between 8.45-9am or after 3.30pm. Classes will be visiting throughout the day and hearing stories.
Reception are on a trip to RSPB Old Moor.
Year 4 are taking part in a litter pick around the local area with the Tidy Team and Jump Environmental Group.
Some children from Year 5 are taking part in a Handball event against other local schools.
Week ending 15th March 2019
Here are some more photos from World Book Day last week.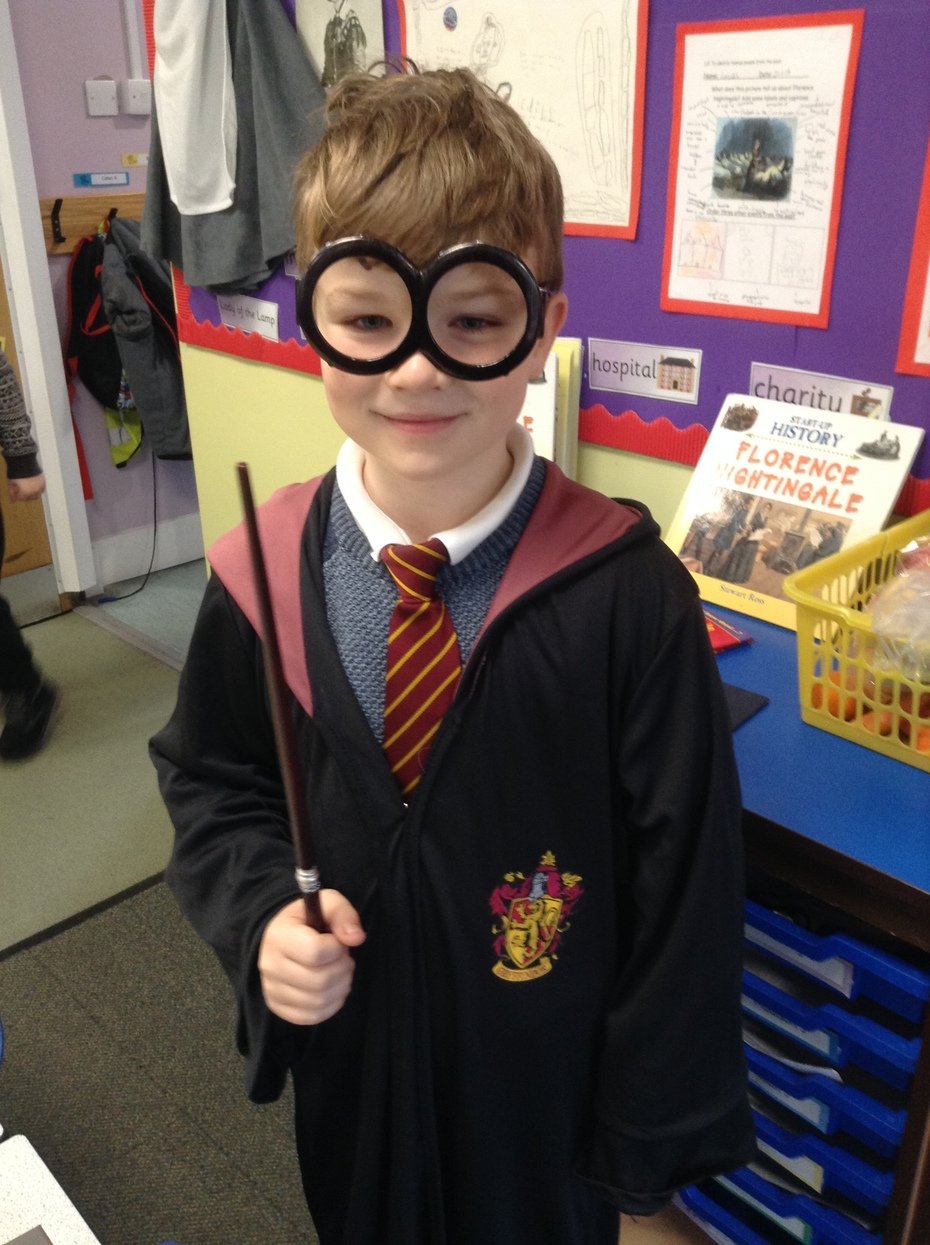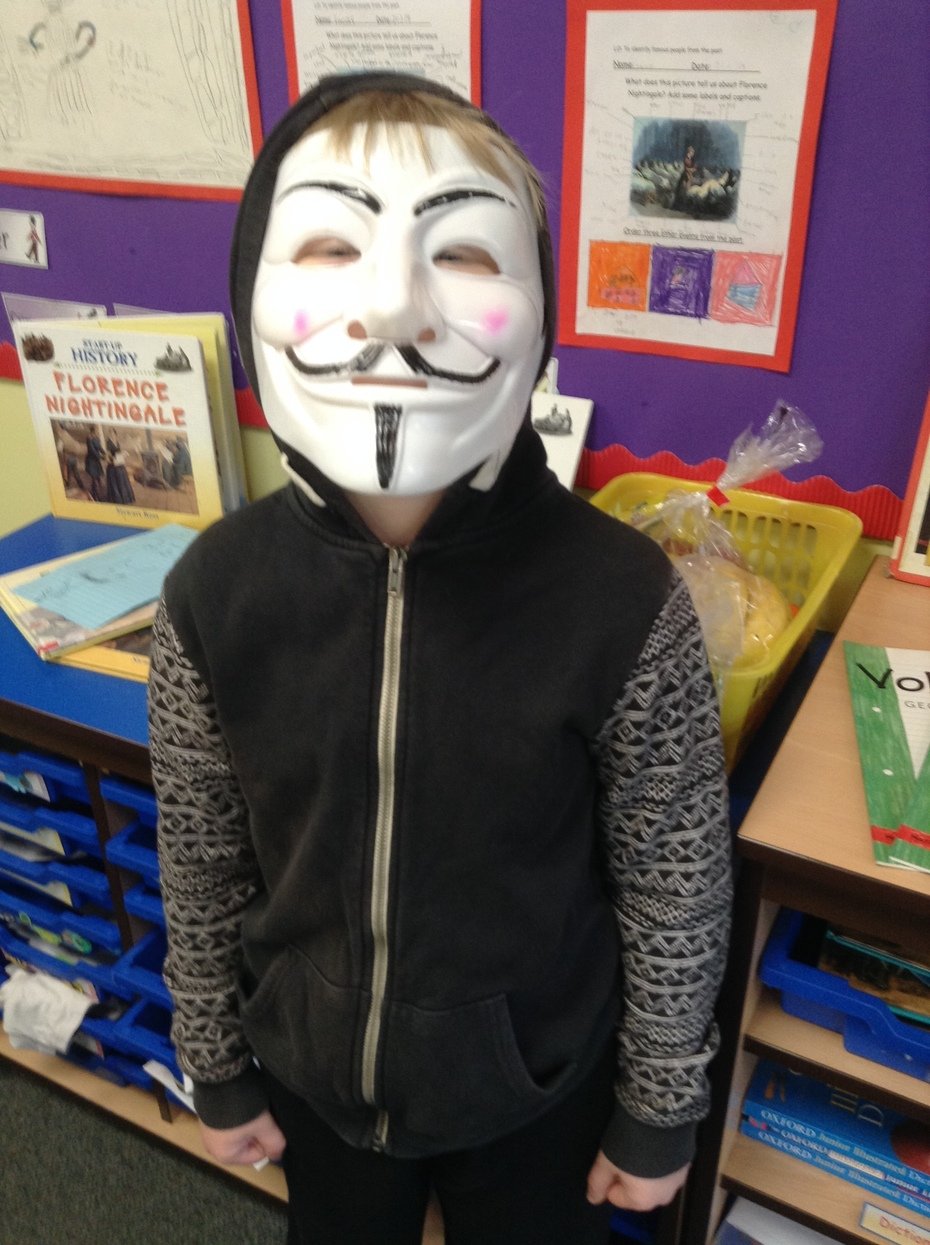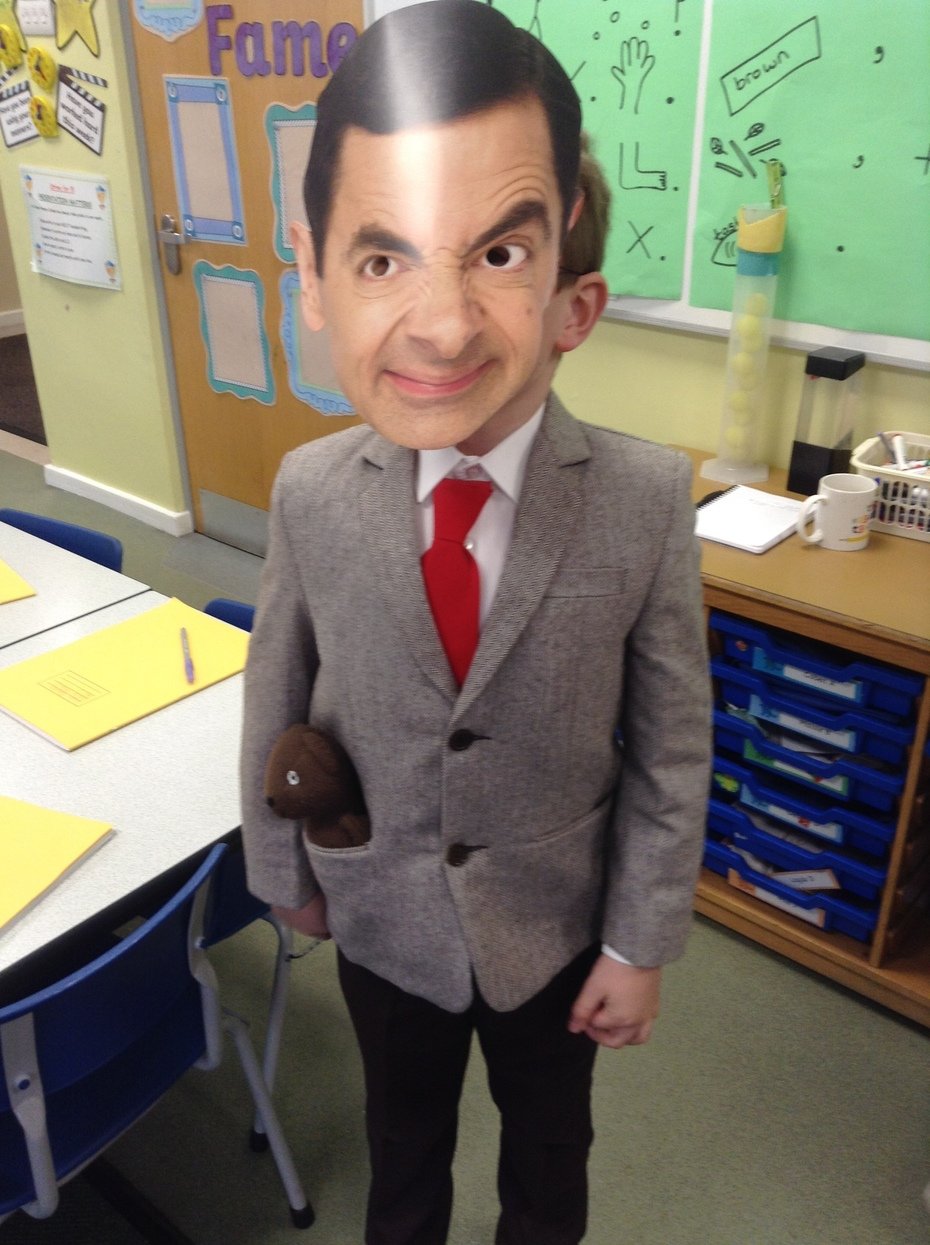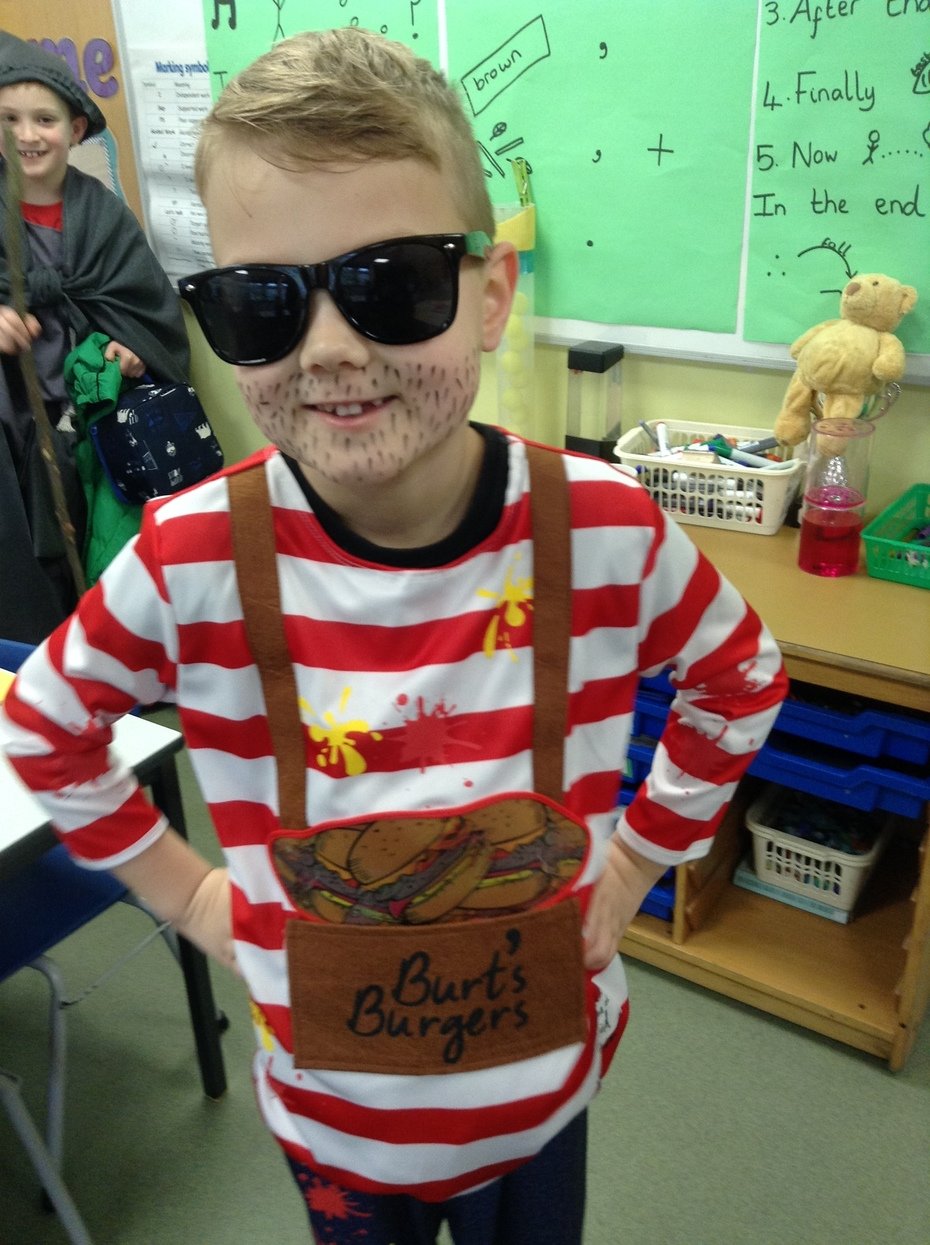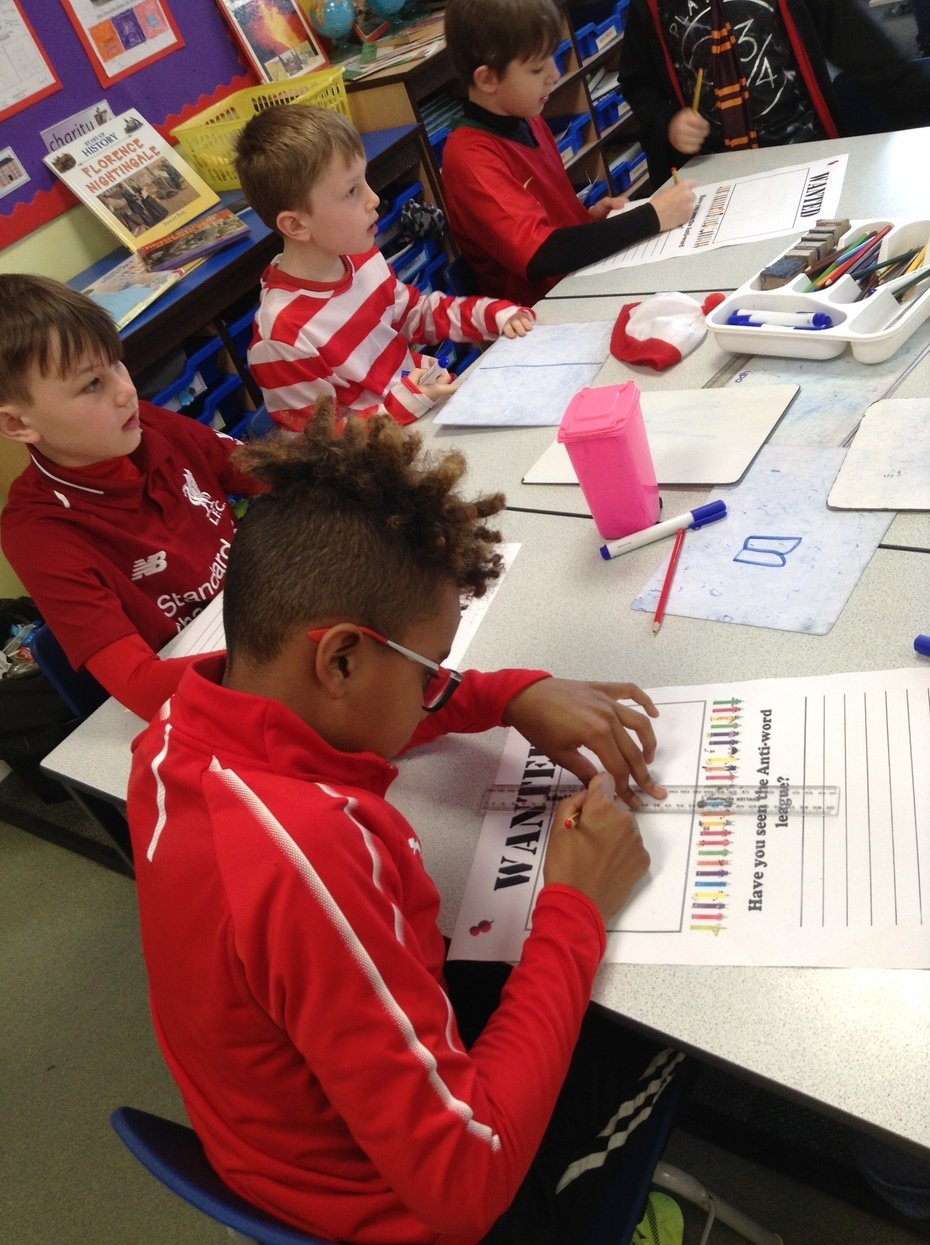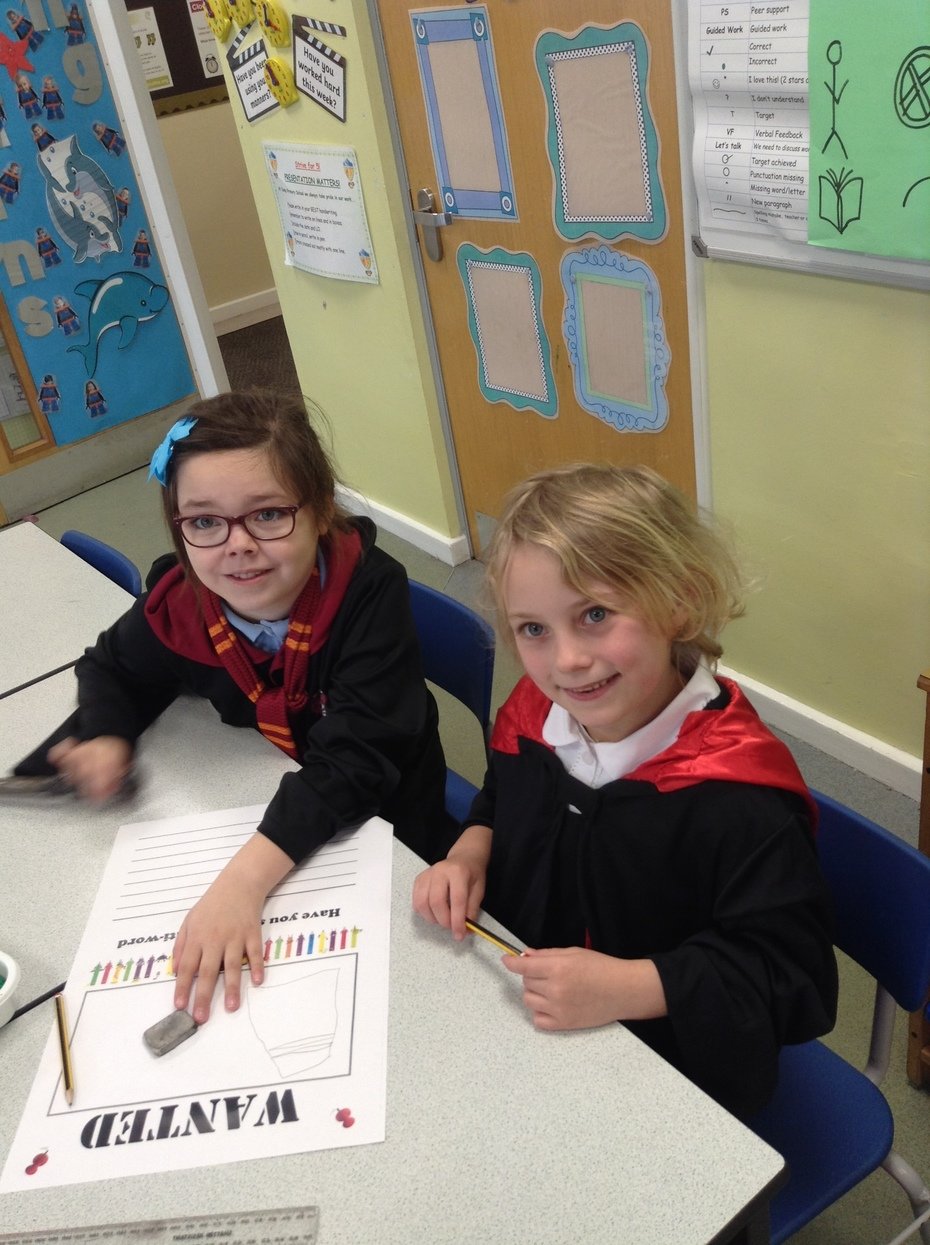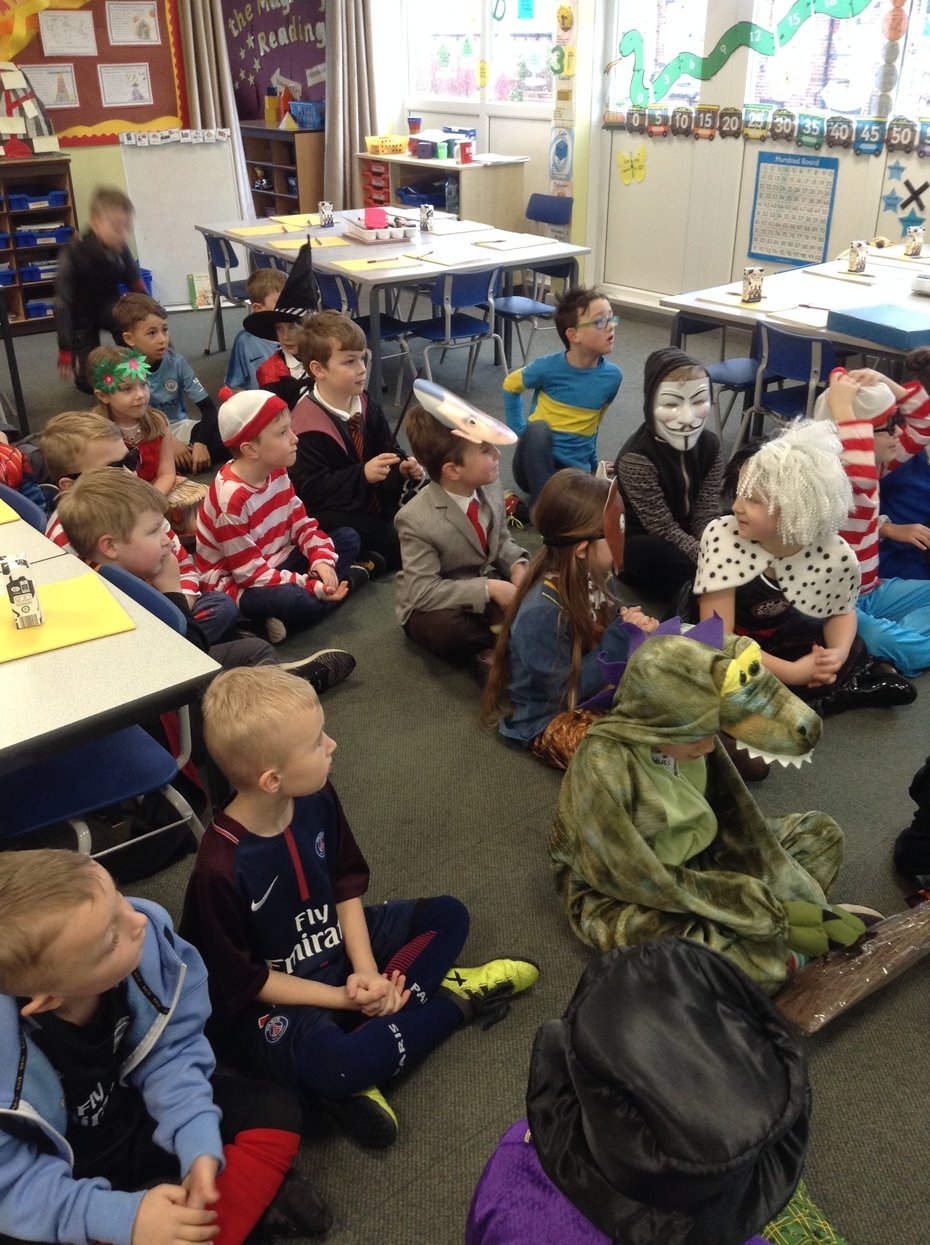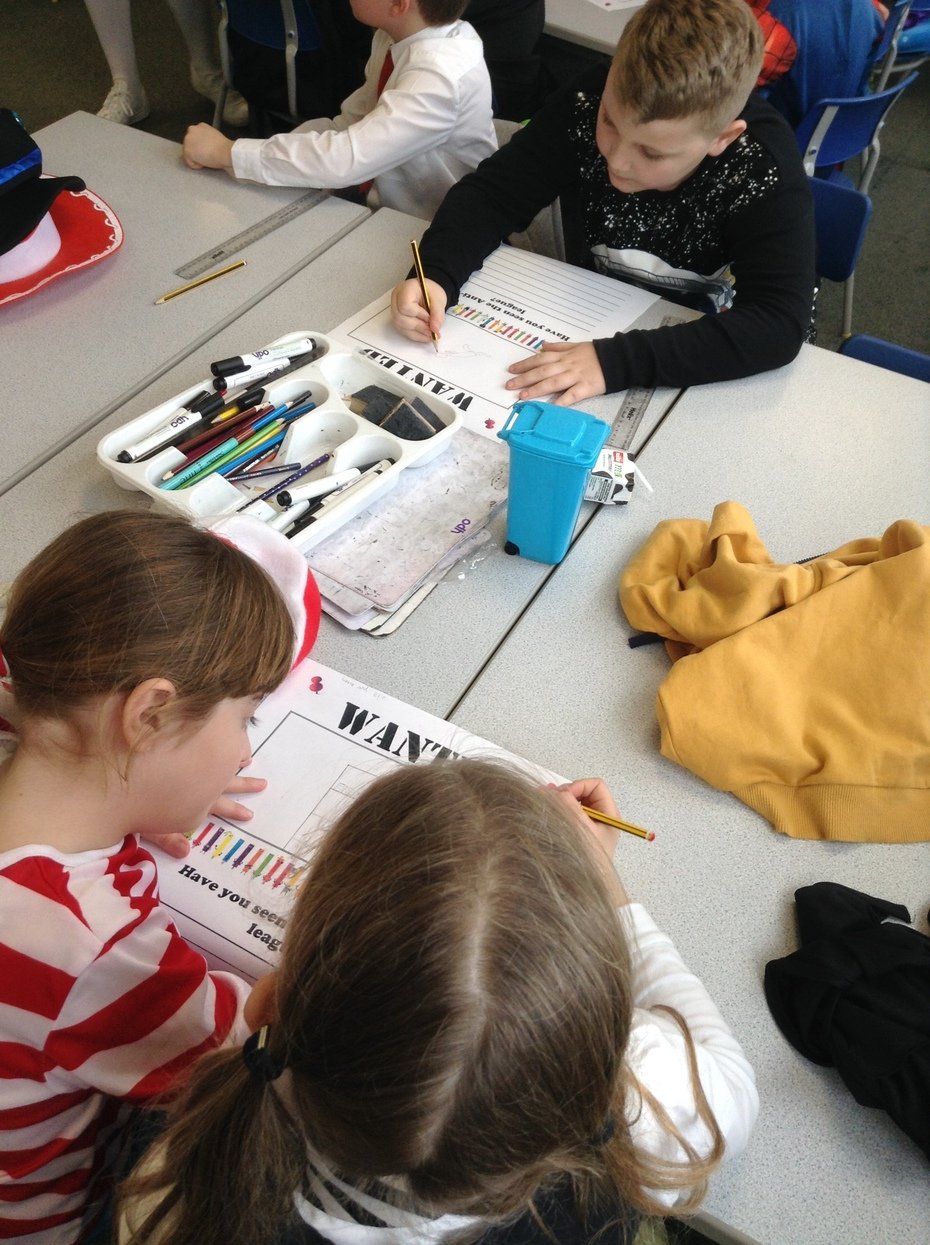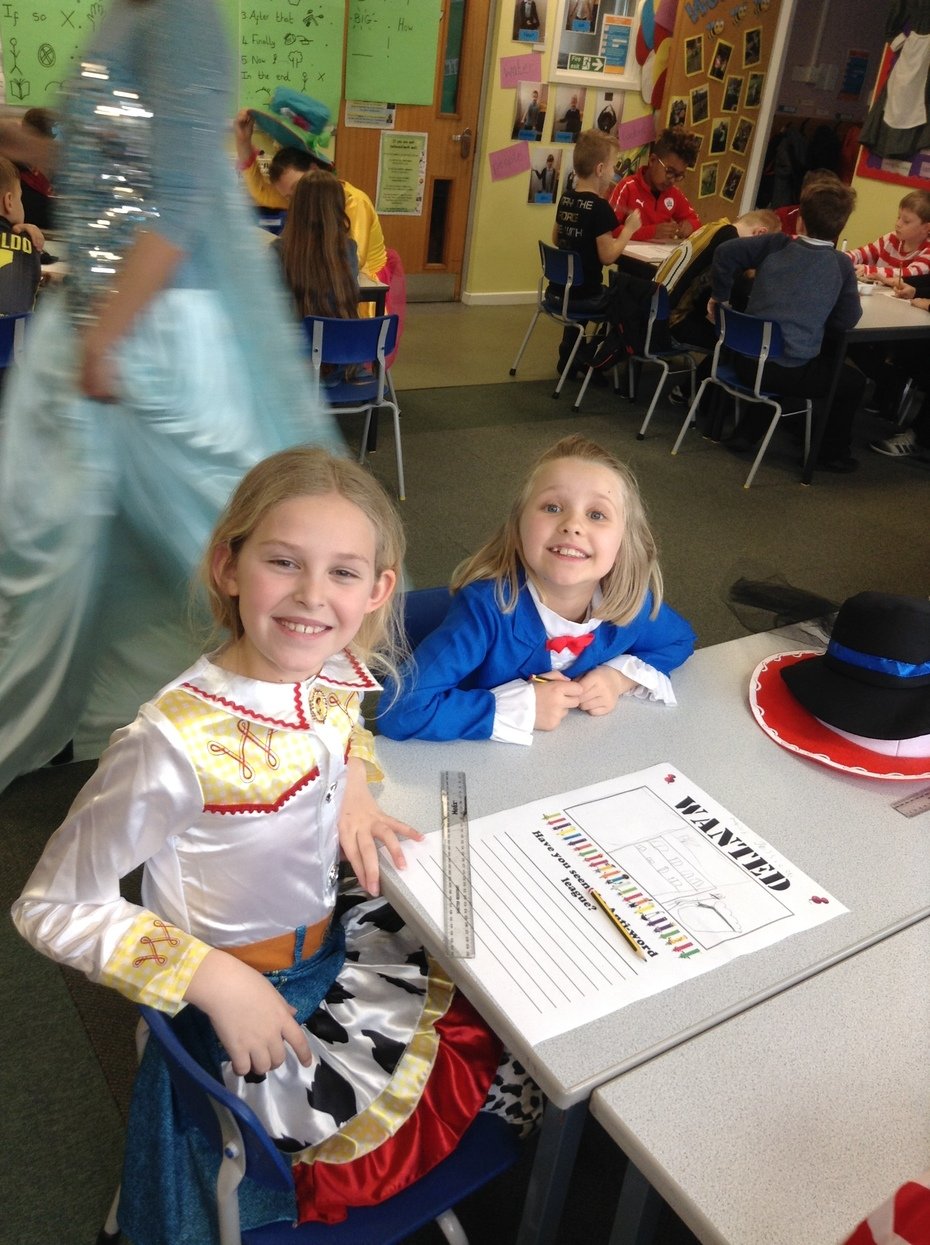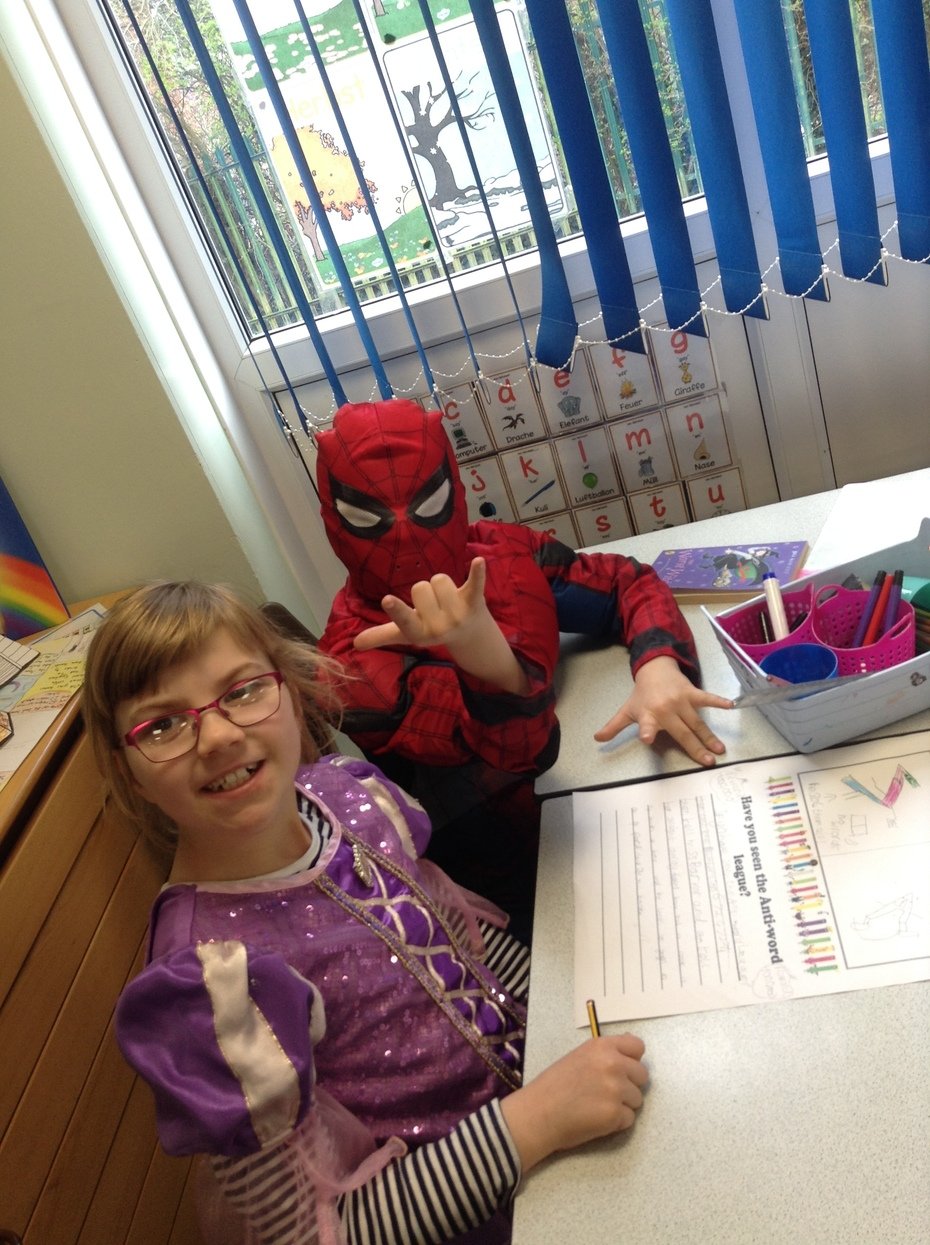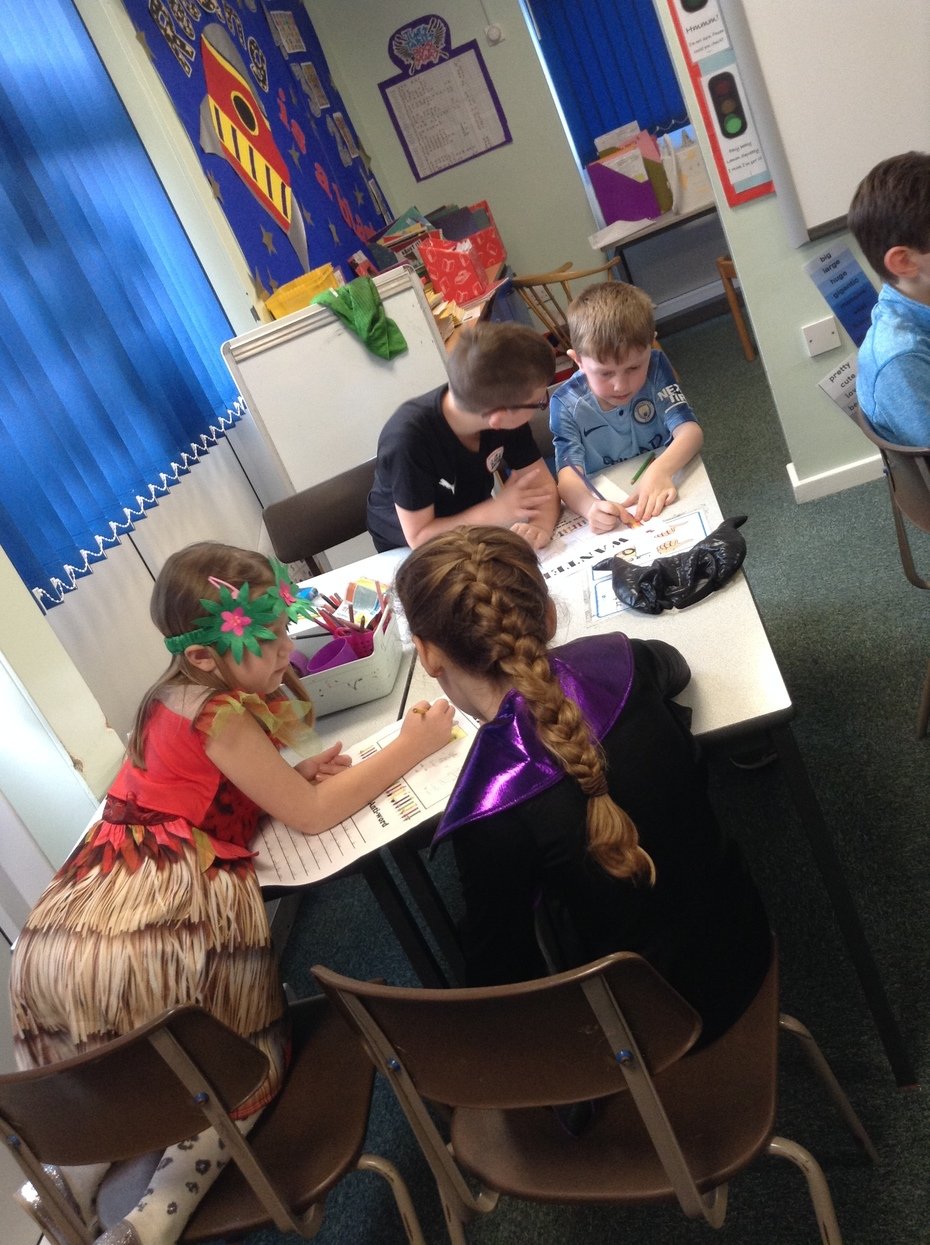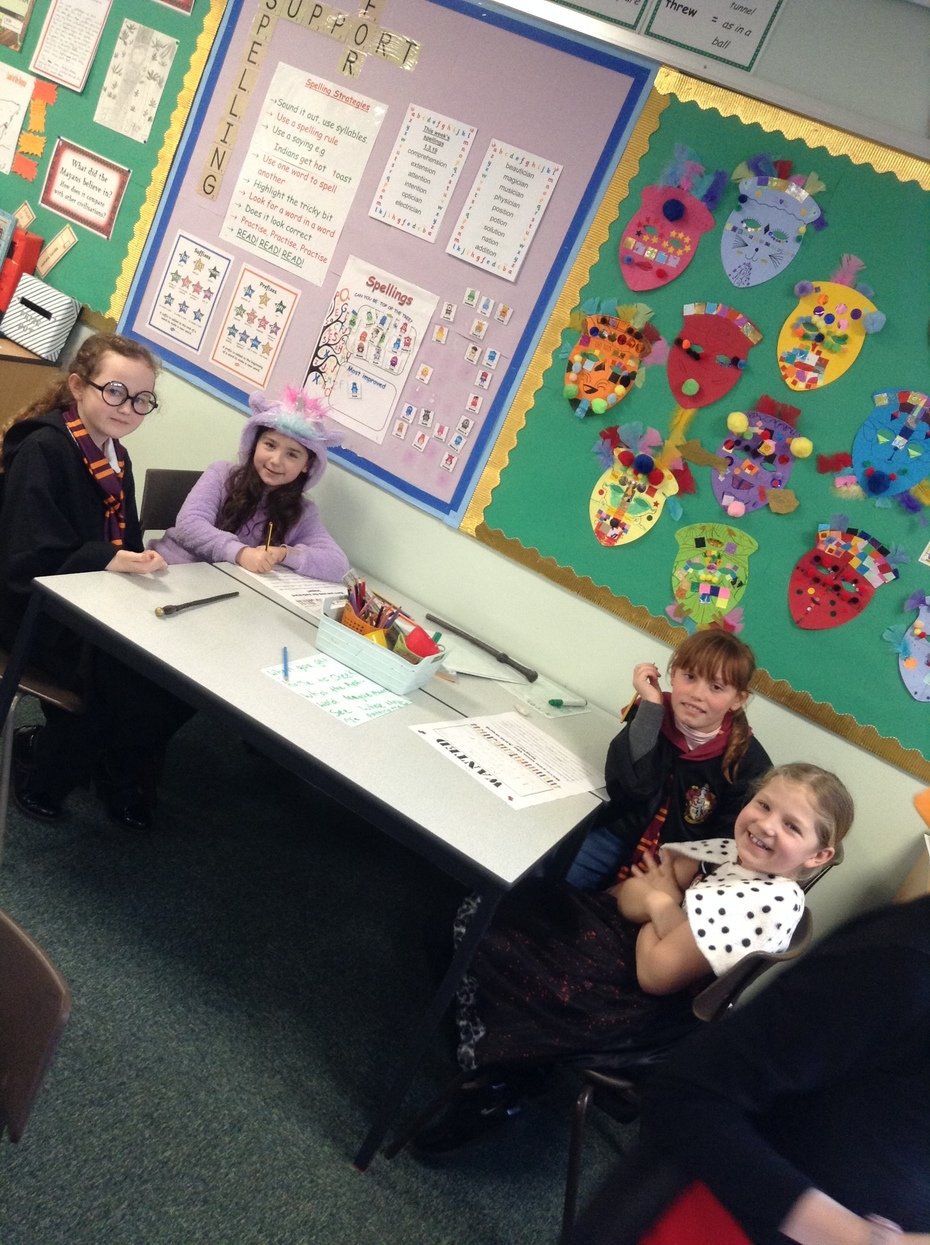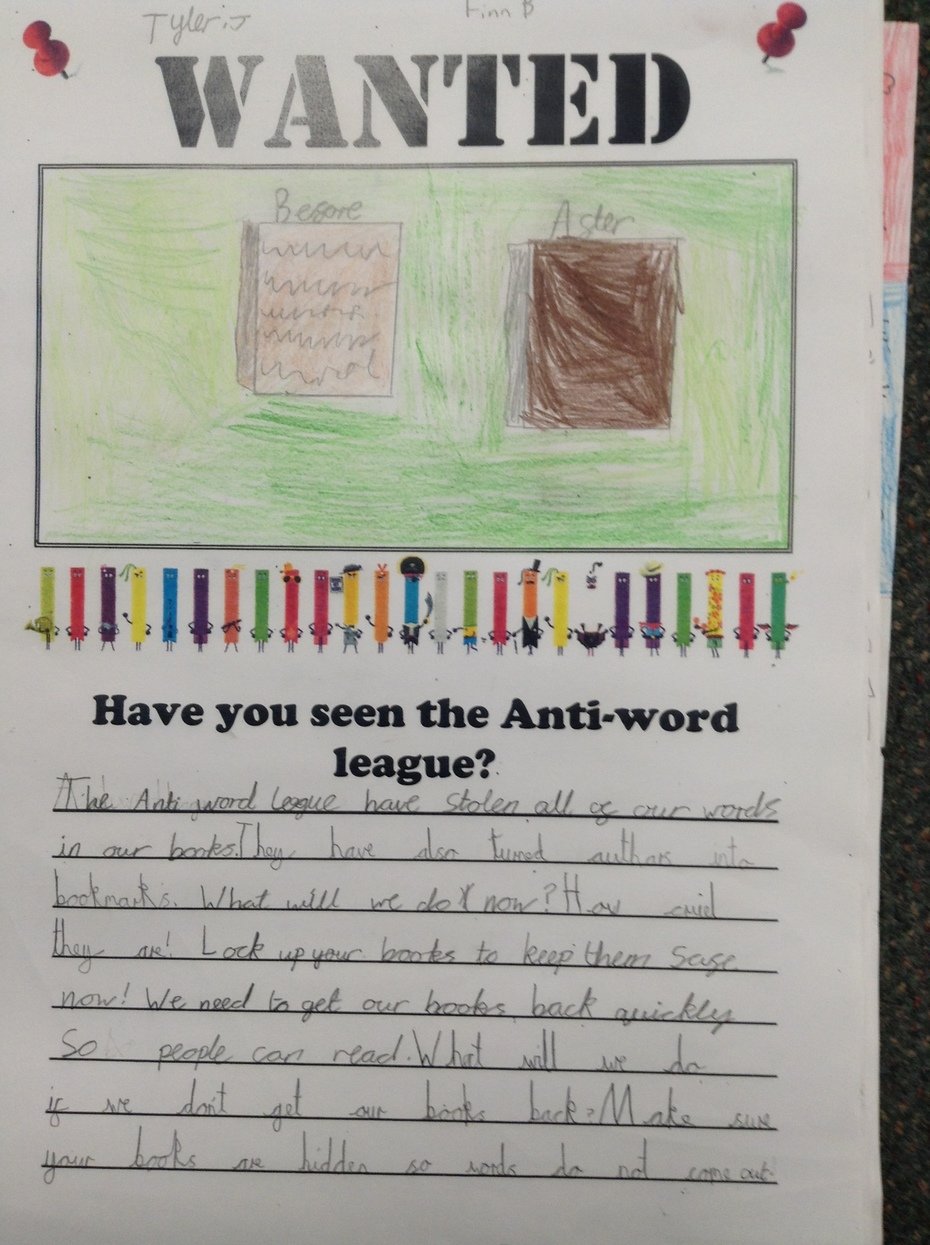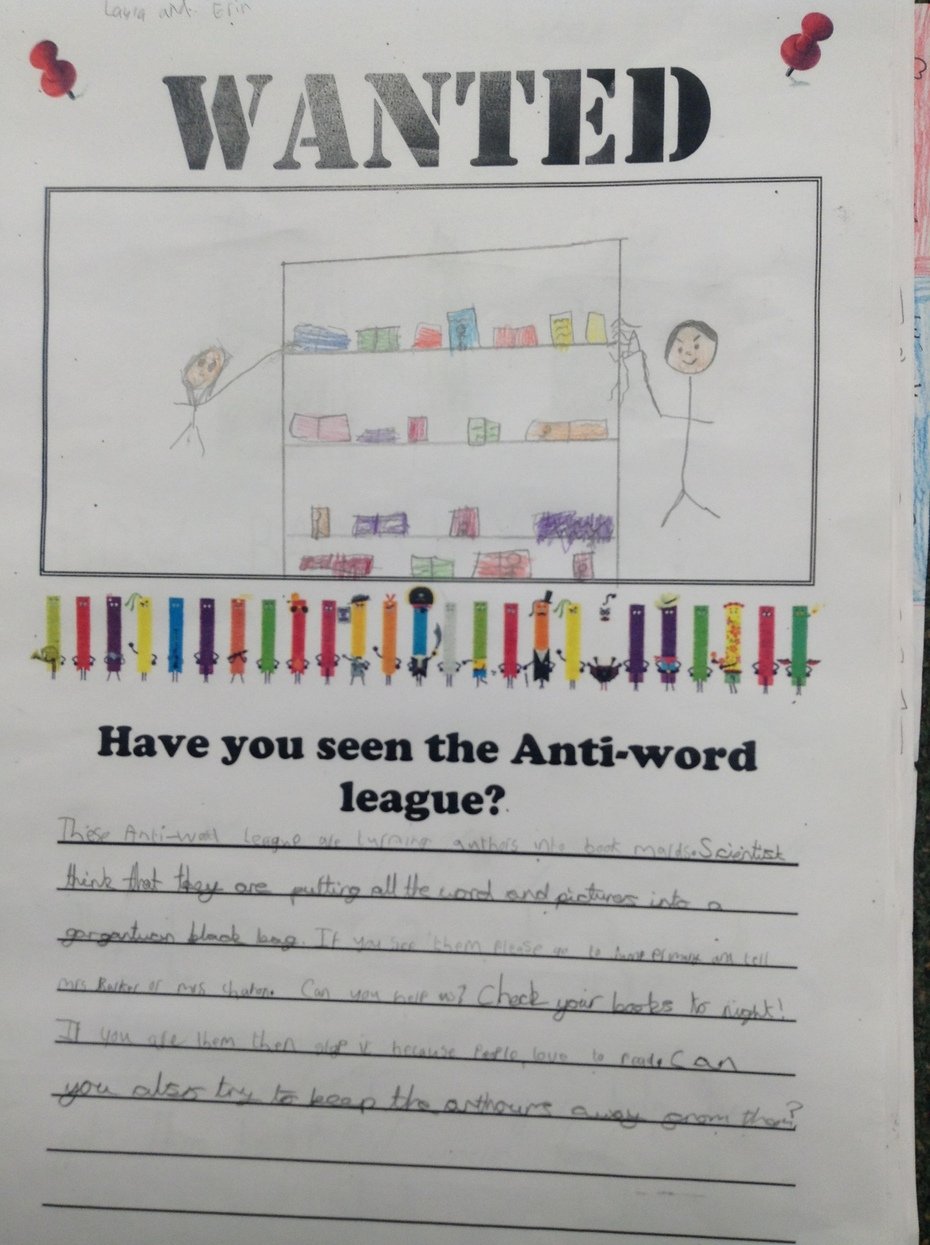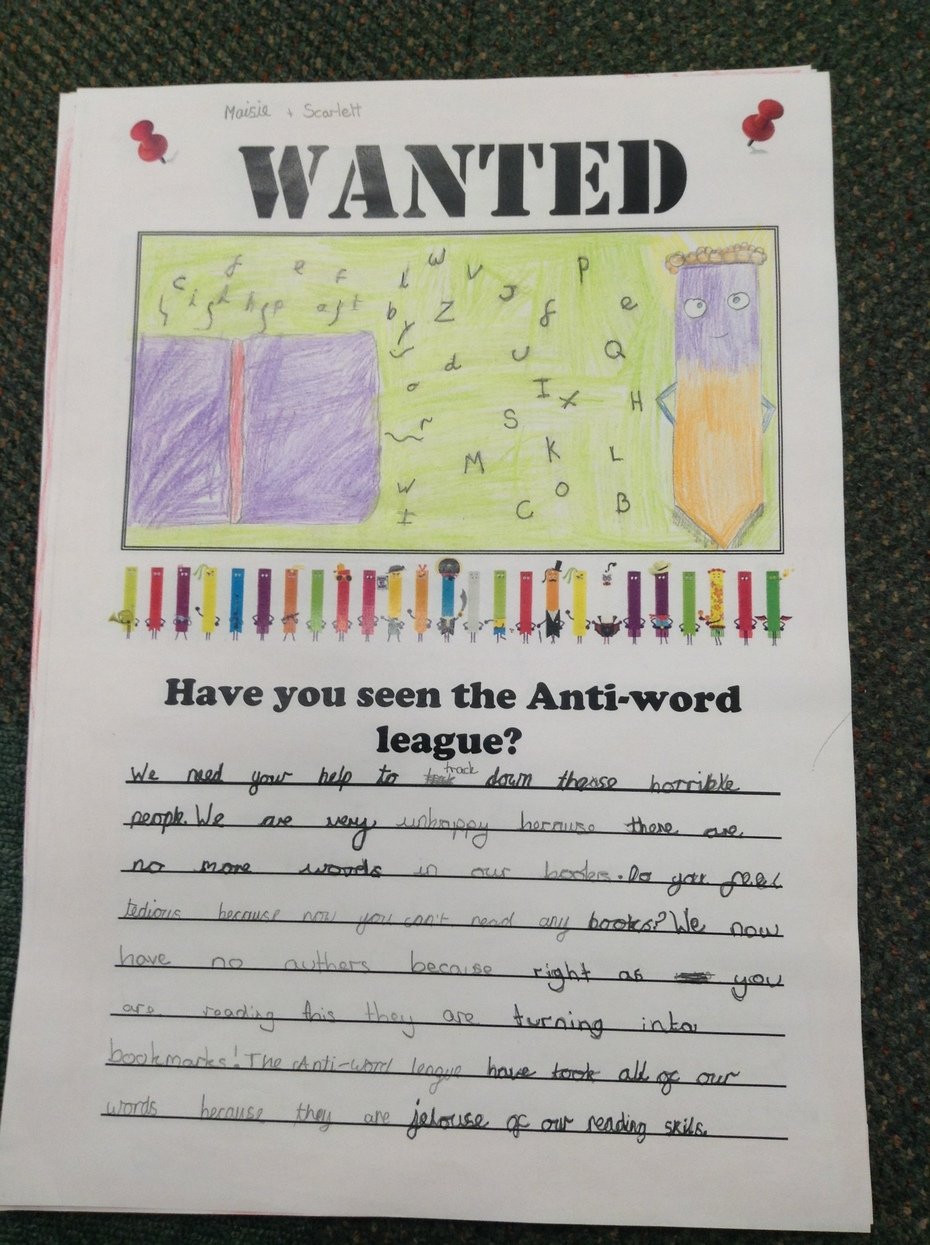 Some children from Year 1 and Year 2 children took part in a gymnastics competition against two other local schools today. Although they didn't win, they all did really well and we are very proud of them. Well done everyone!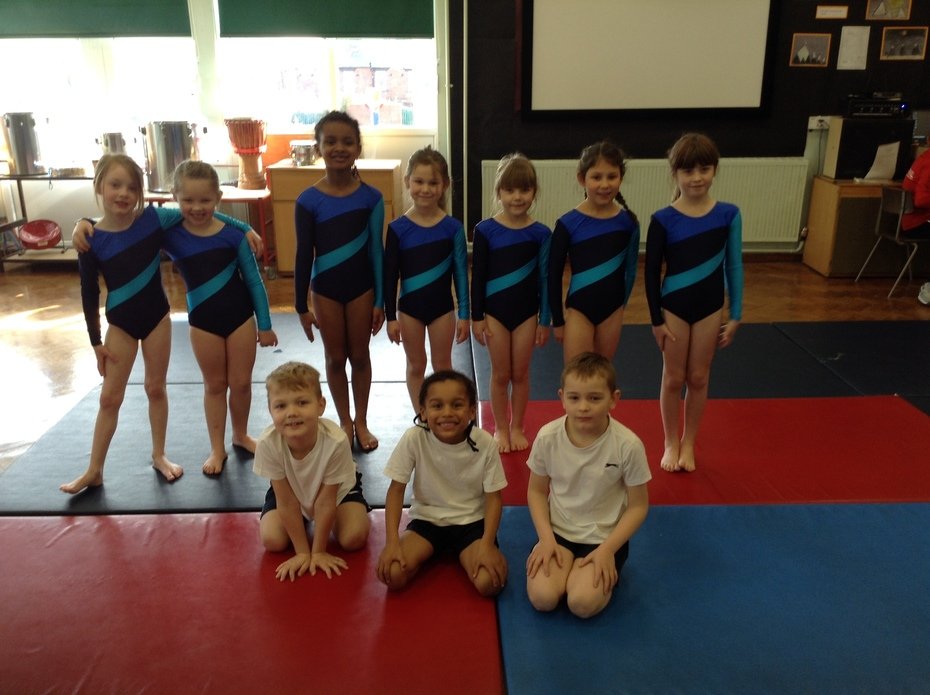 Comic Relief was a great success and we sold all 240 noses! Thank you to everyone who bought one as we raised over £300 for the charity.
Please some information below which may be useful if you are planning to go to the Wentworth Music Festival this year.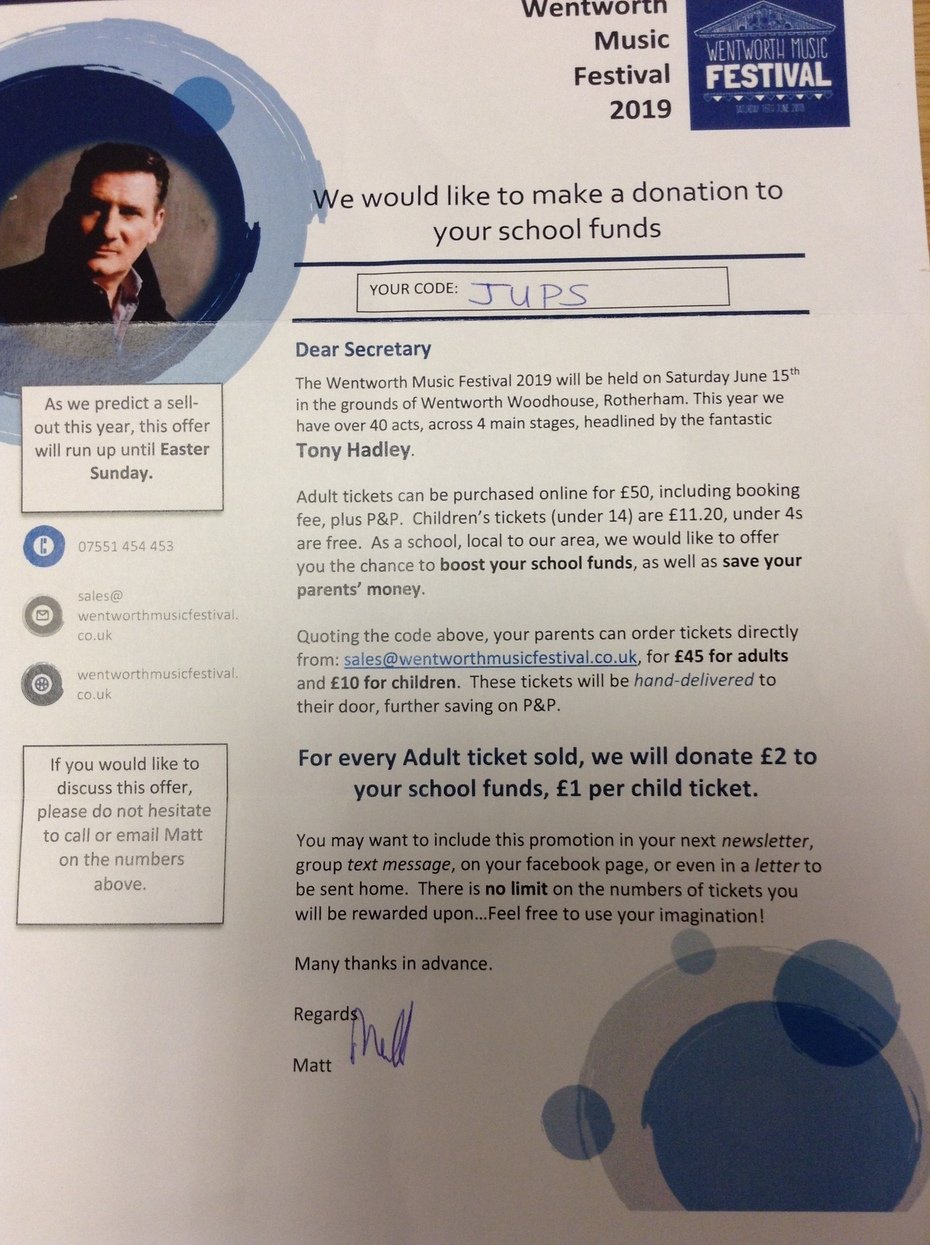 Below is poster advertising a Community Litter Pick in Jump. We hope many of you will be able to support the event.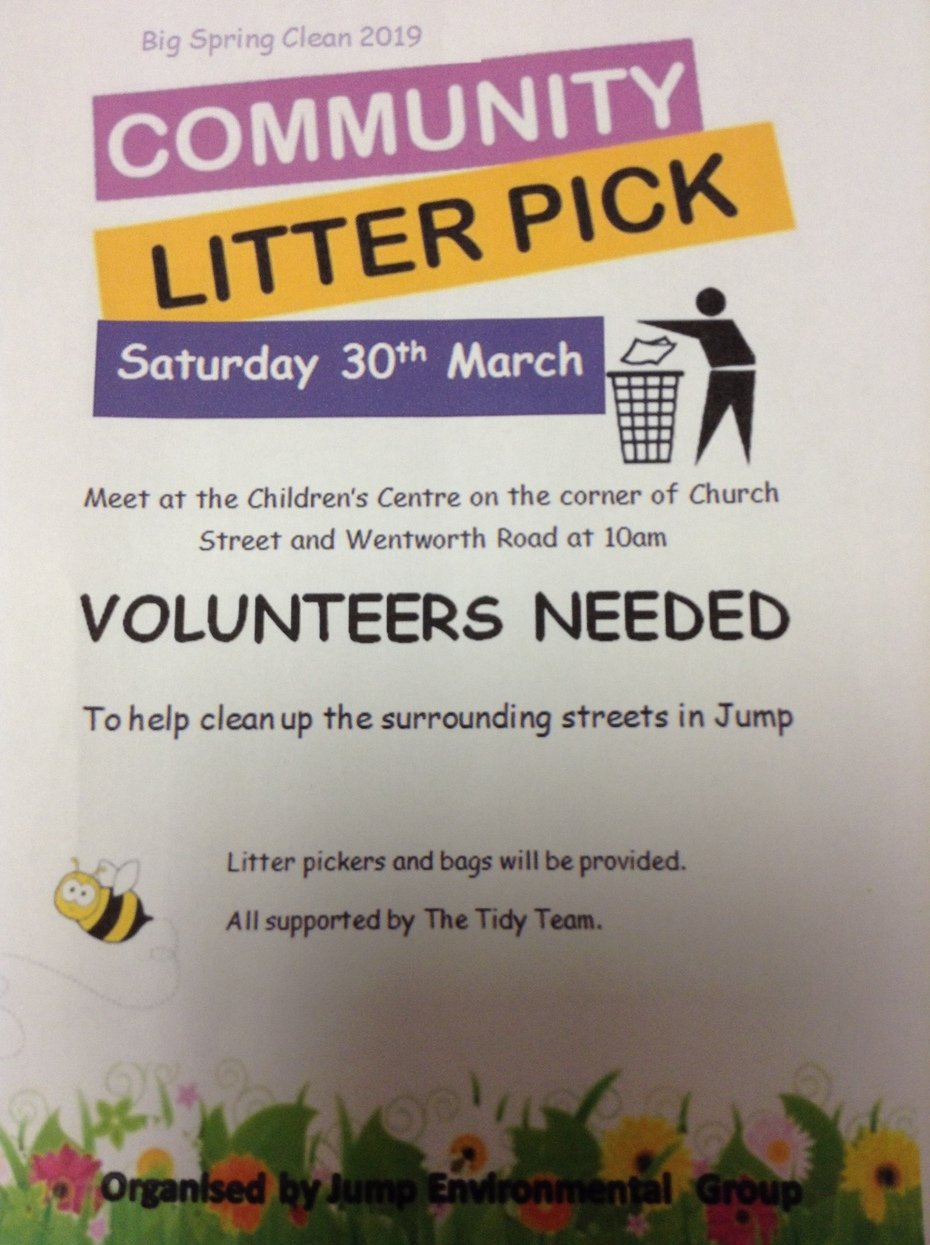 Please see our updated 'Assessment page'(hover over the Curriculum tab and choose assessment at the bottom) or click here
http://www.jumpprimary.org.uk/curriculum/assessment
to see updated information on how and when we assess. We are now assessing termly based on advice from the government.
Things to look out for next week...
Year 5 are on a trip to RSPB Old Moor.
Our Eco-Friendly Greenhouse (made from plastic bottles and generous help from the Tidy Team and Jump Environmental Group) has its grand opening.
Week ending 8th March 2019
It's been a busy week this week! We celebrated World Book Day on Thursday and the children looked amazing in their costumes! Well done to everyone for the fantastic effort you all put in! With the coffee afternoon as well, we raised £265 in total to be split between school for our non-fiction library and for a book charity. Here are just some of the many photos of the day.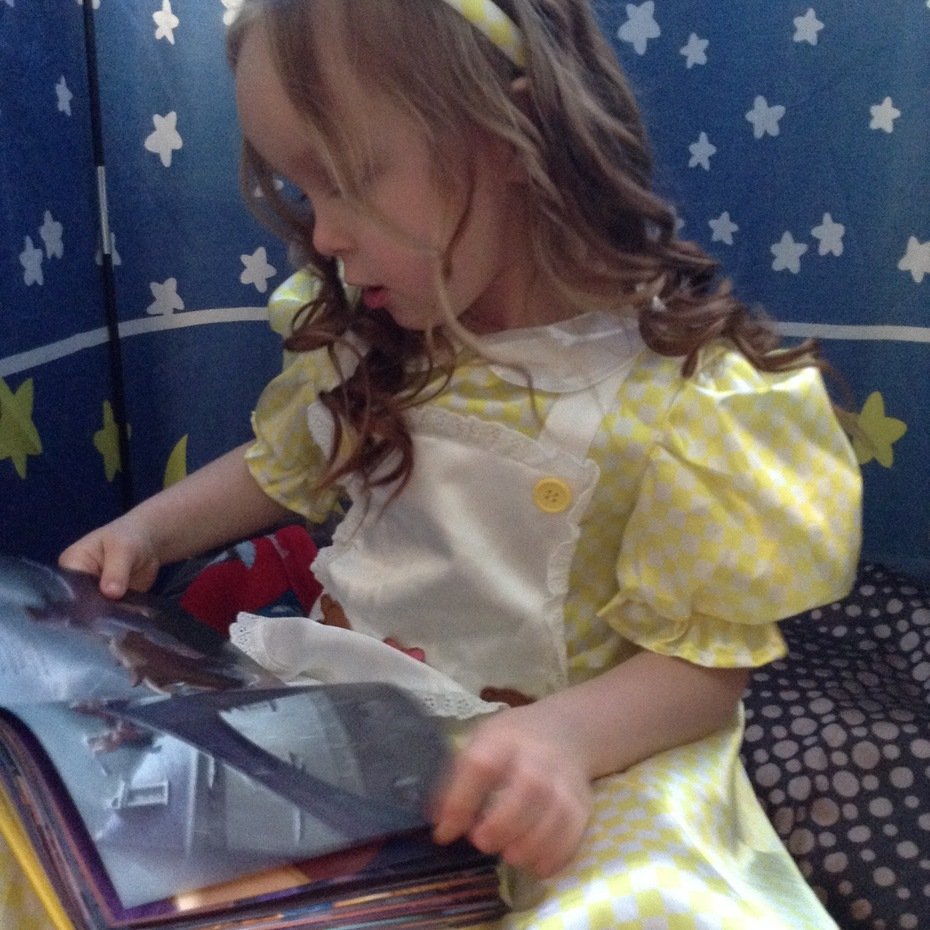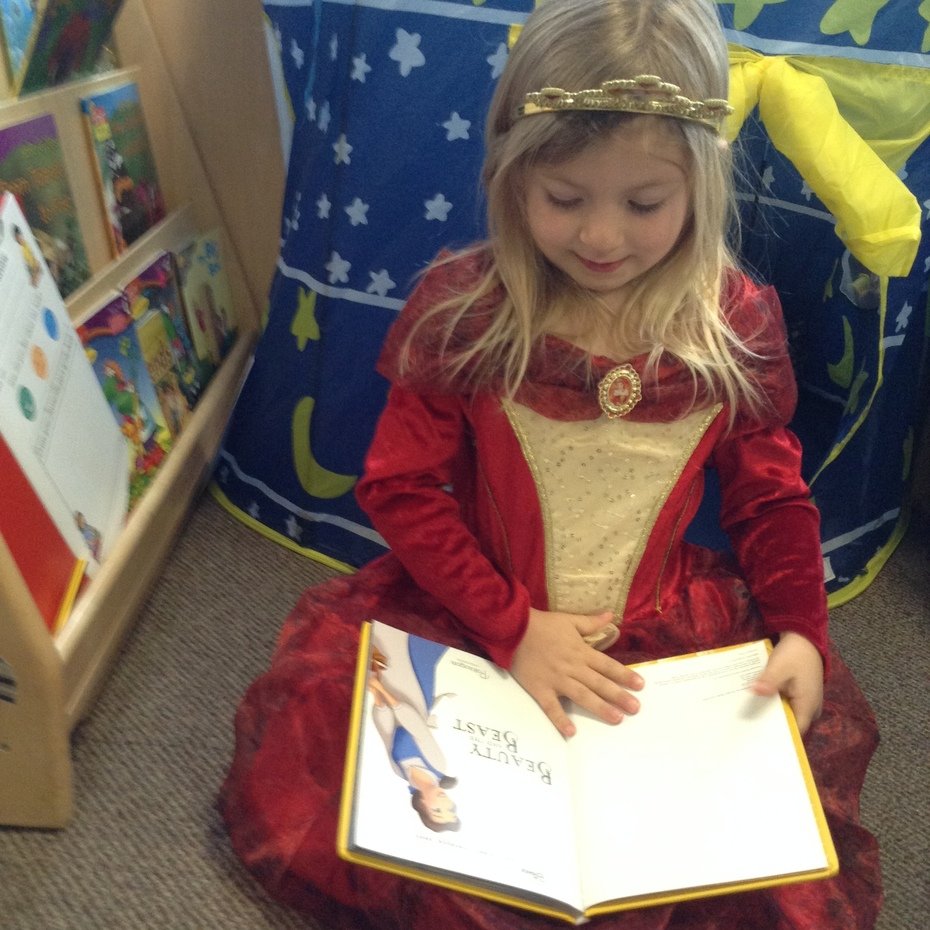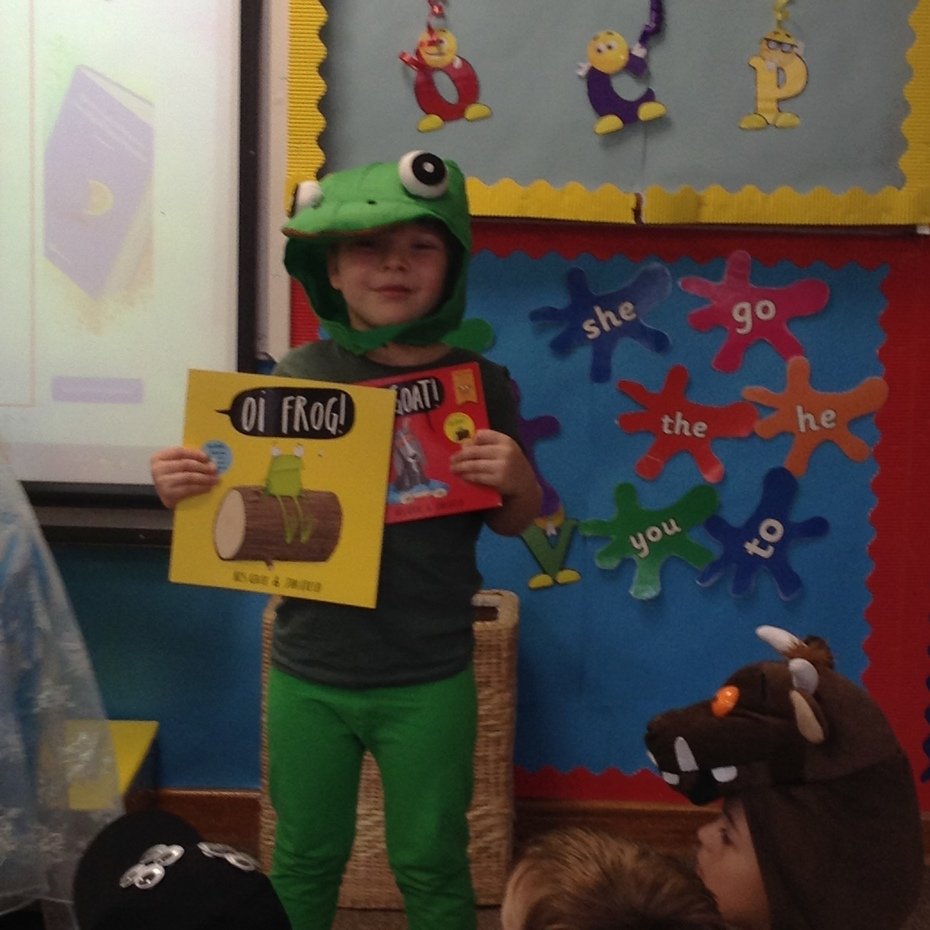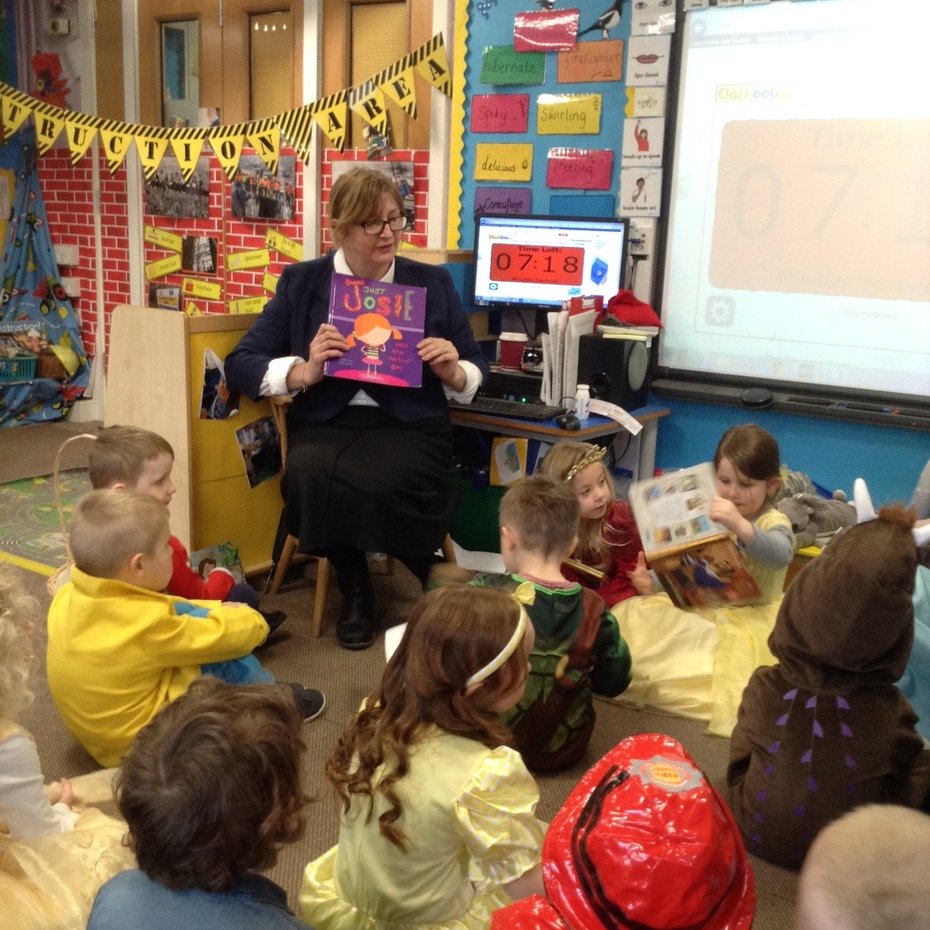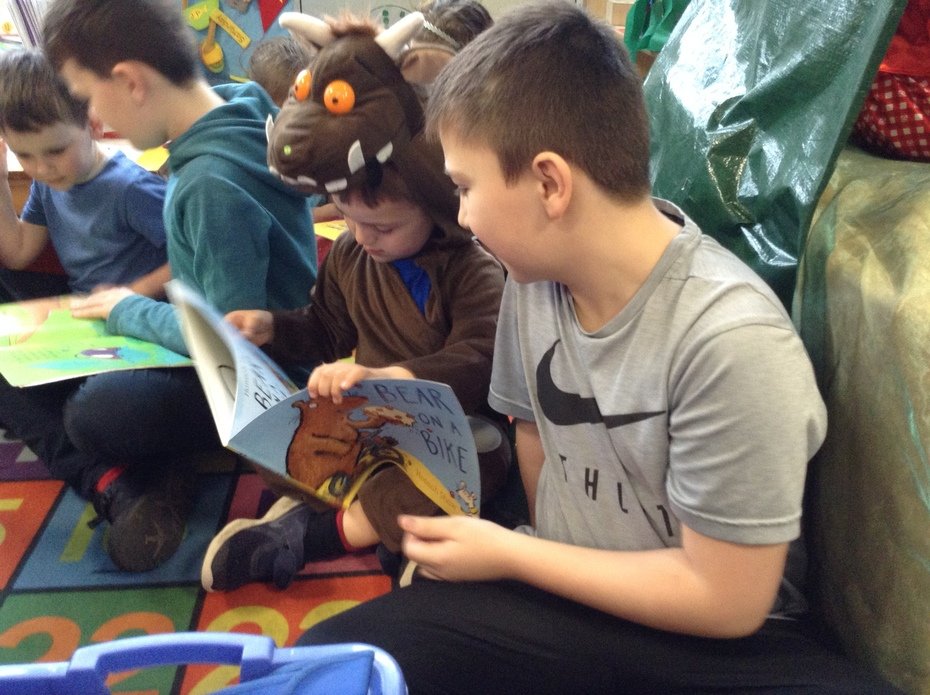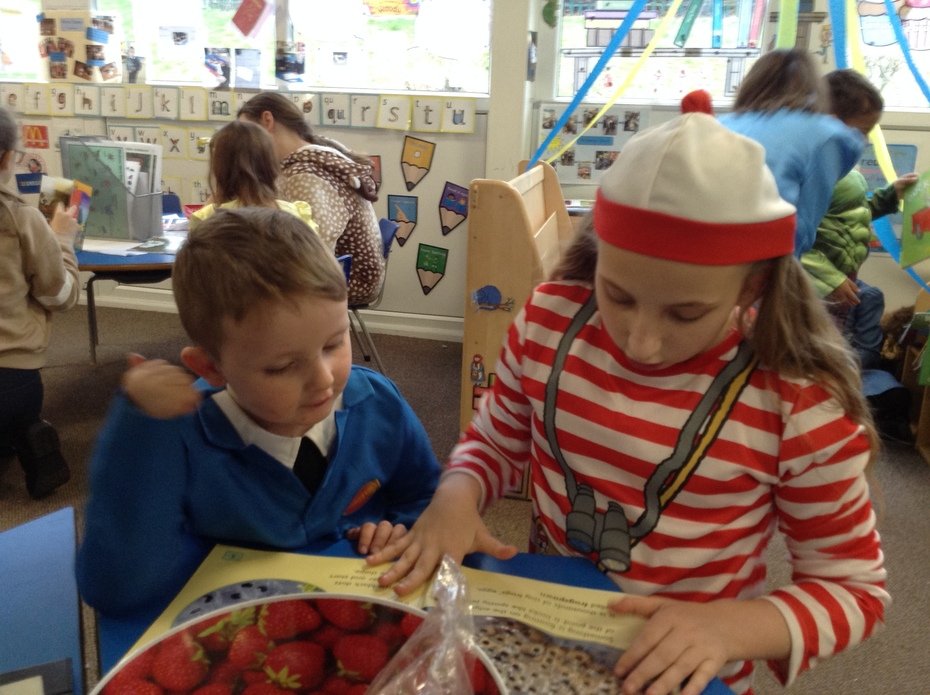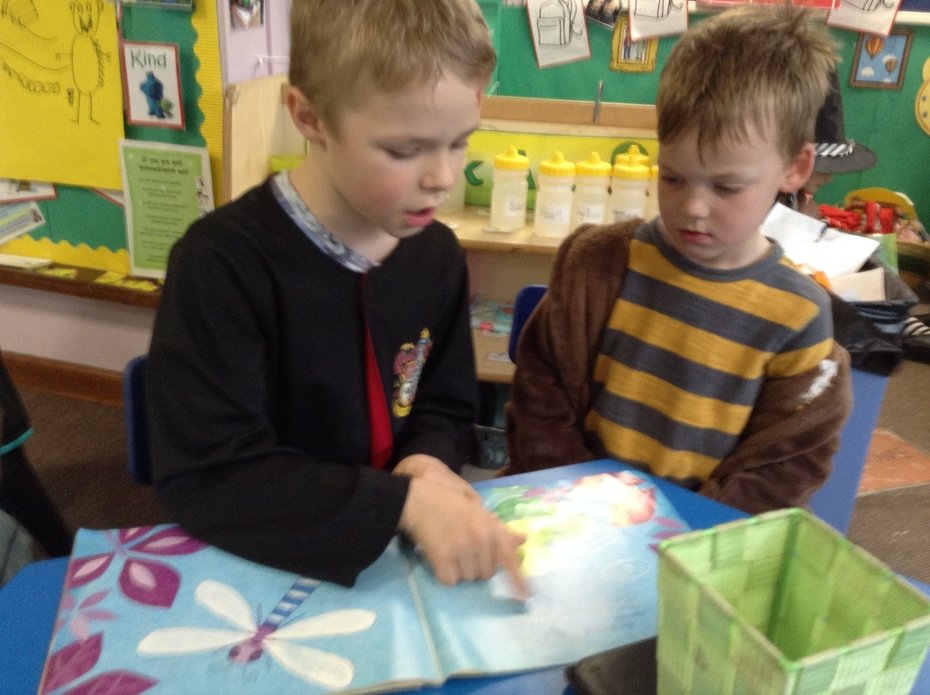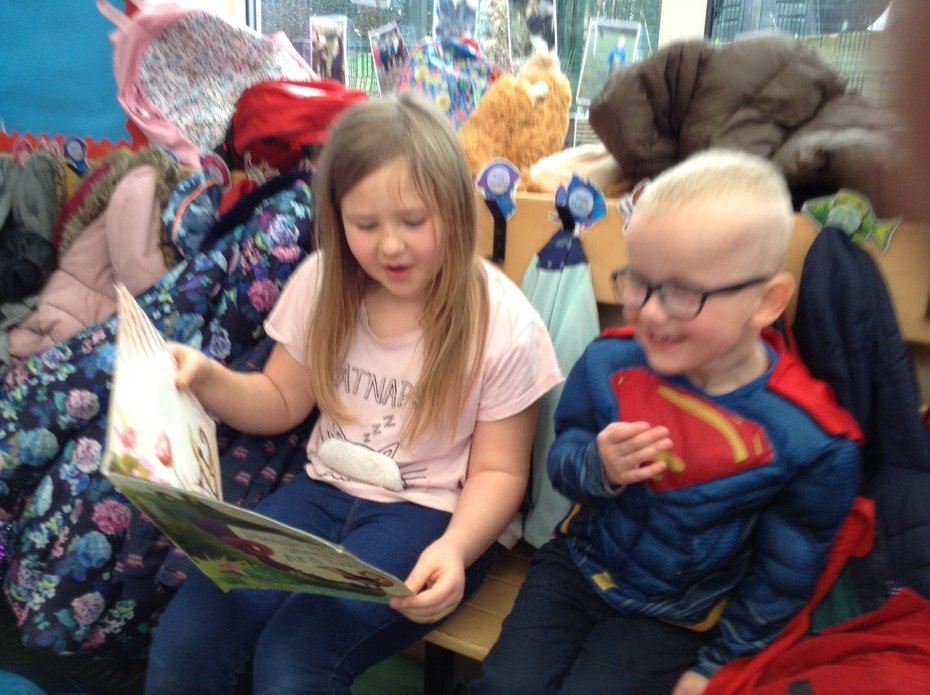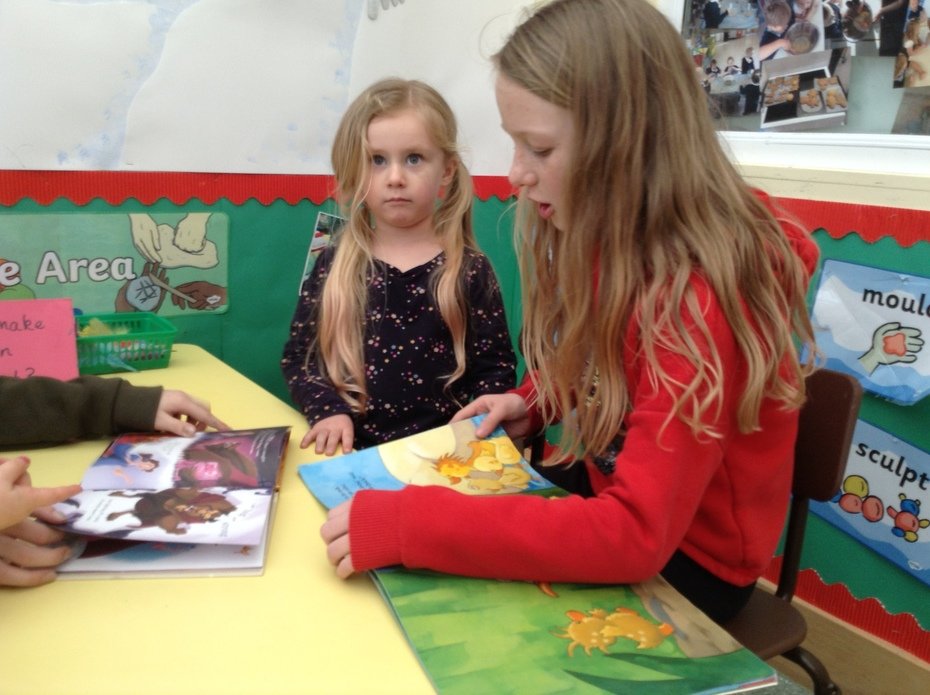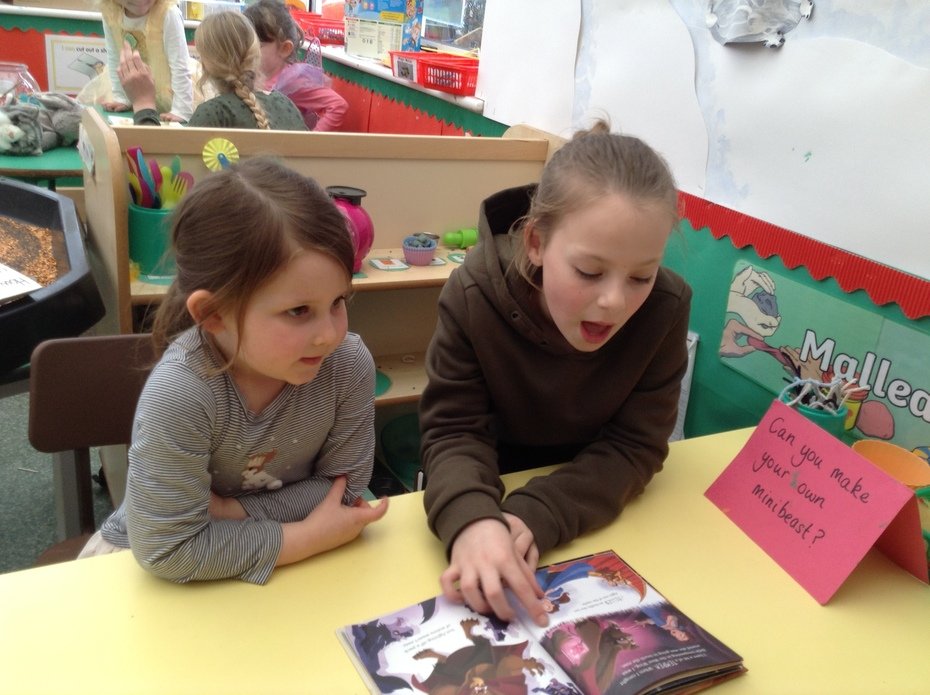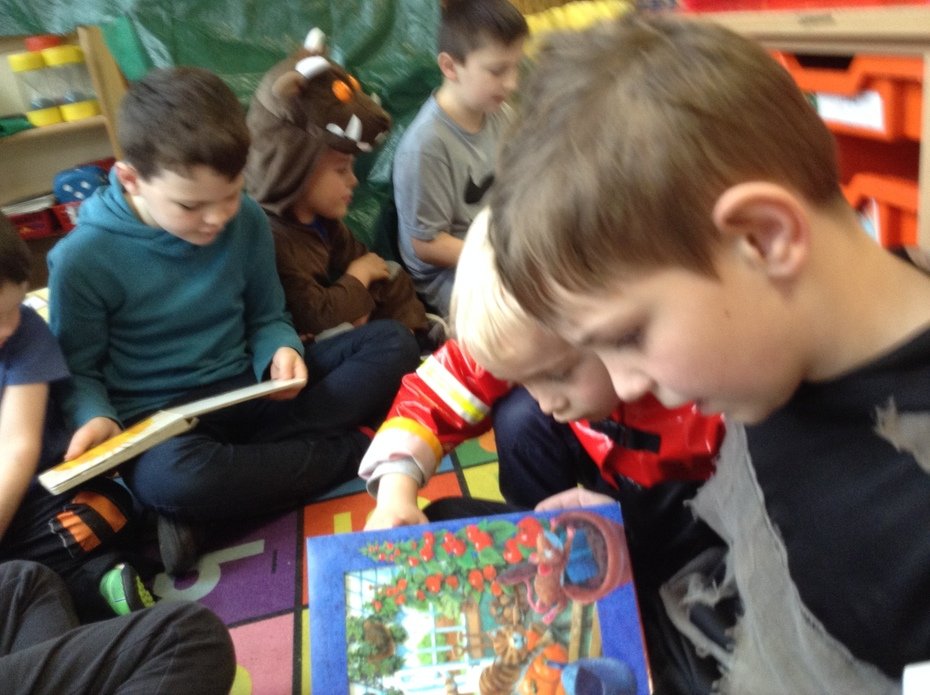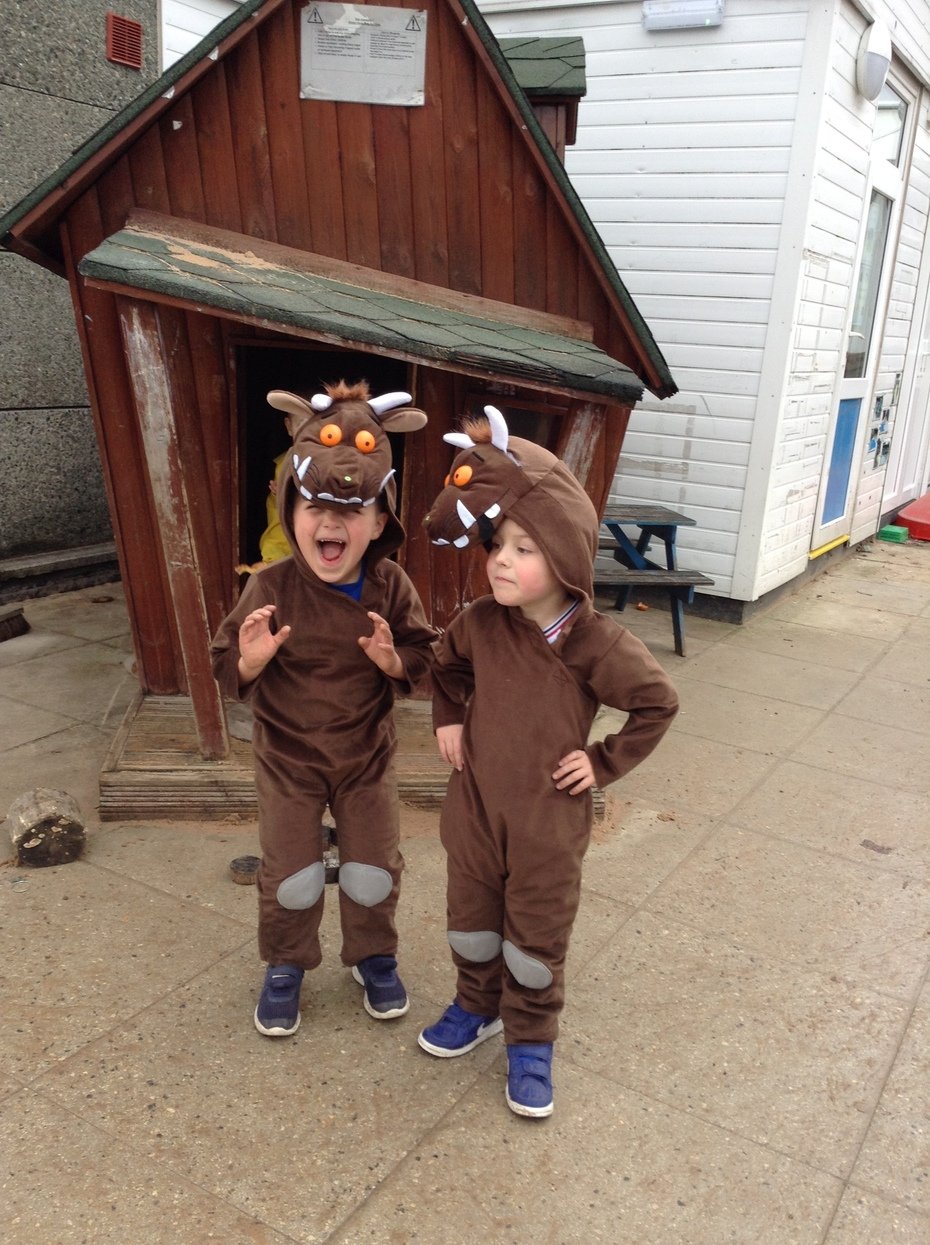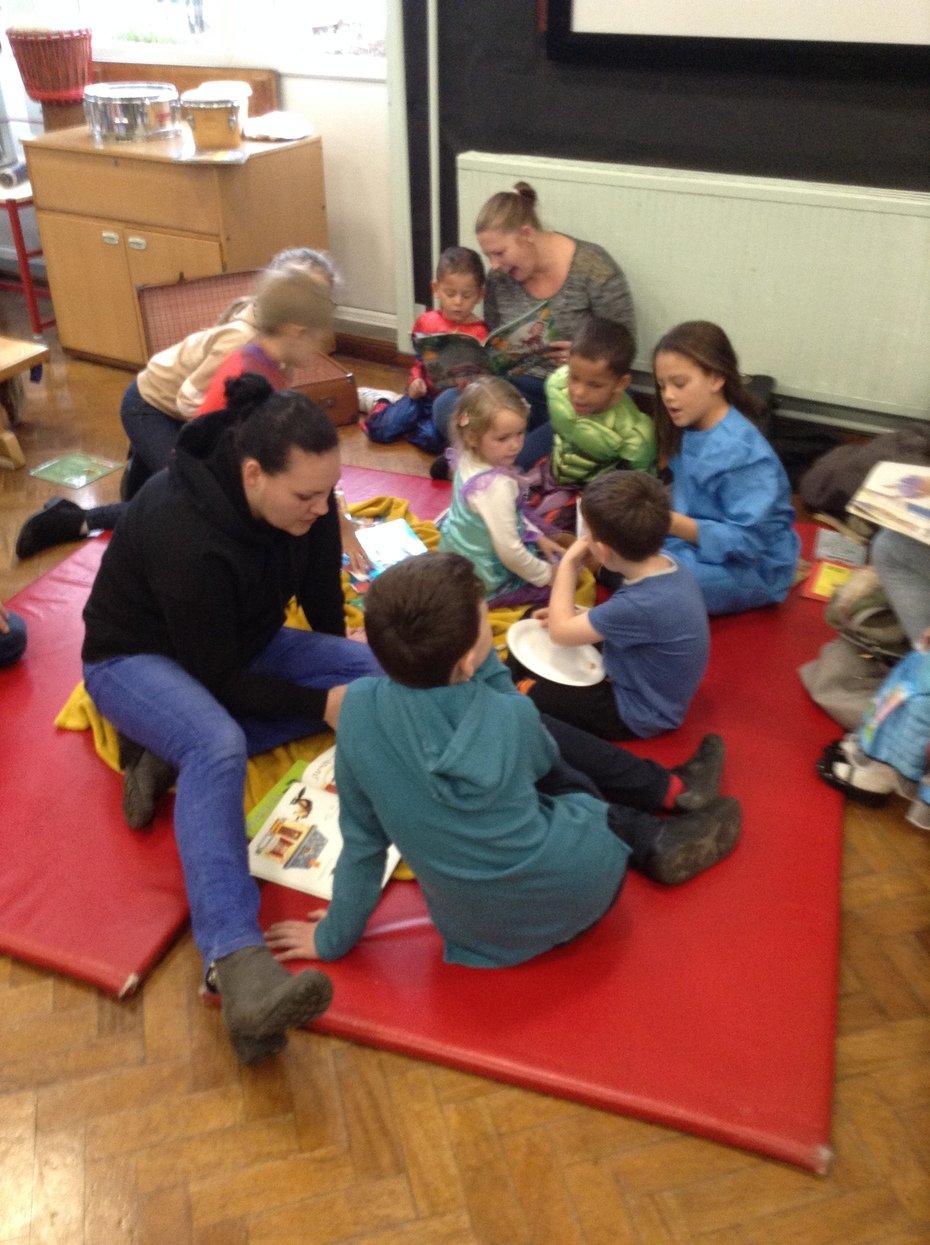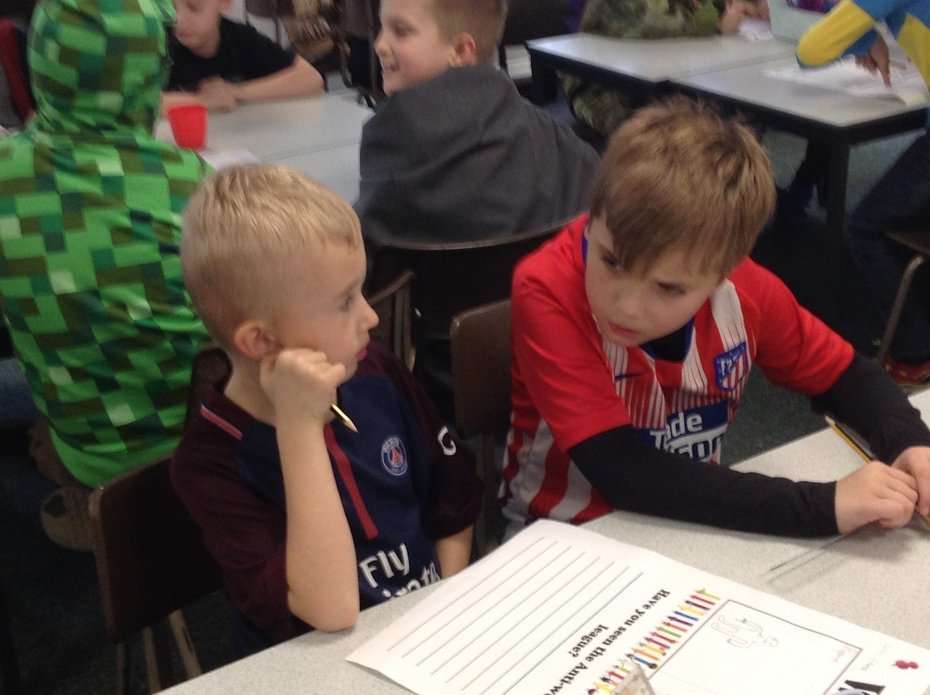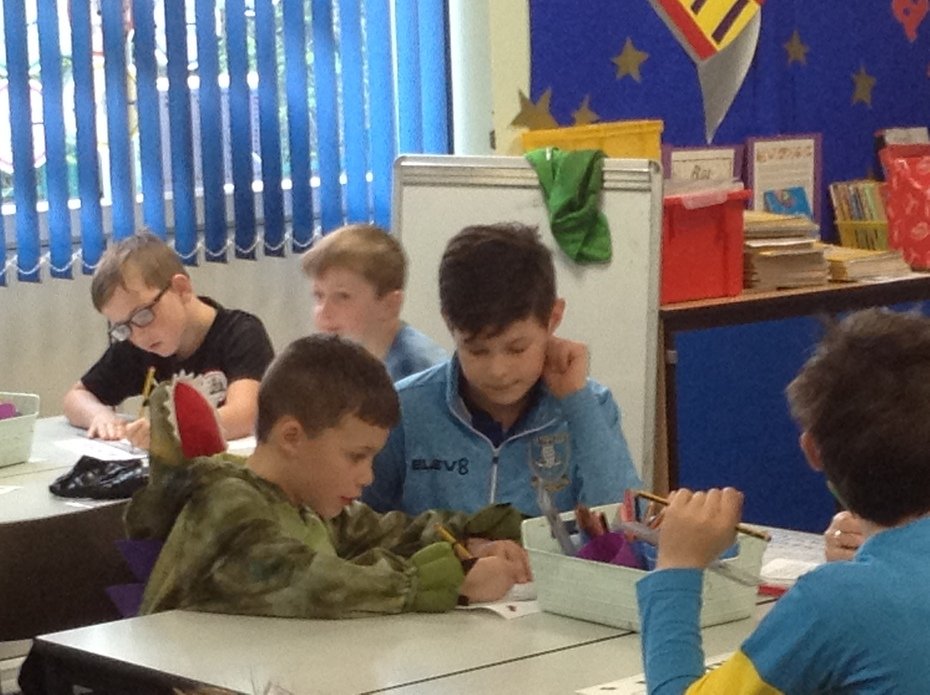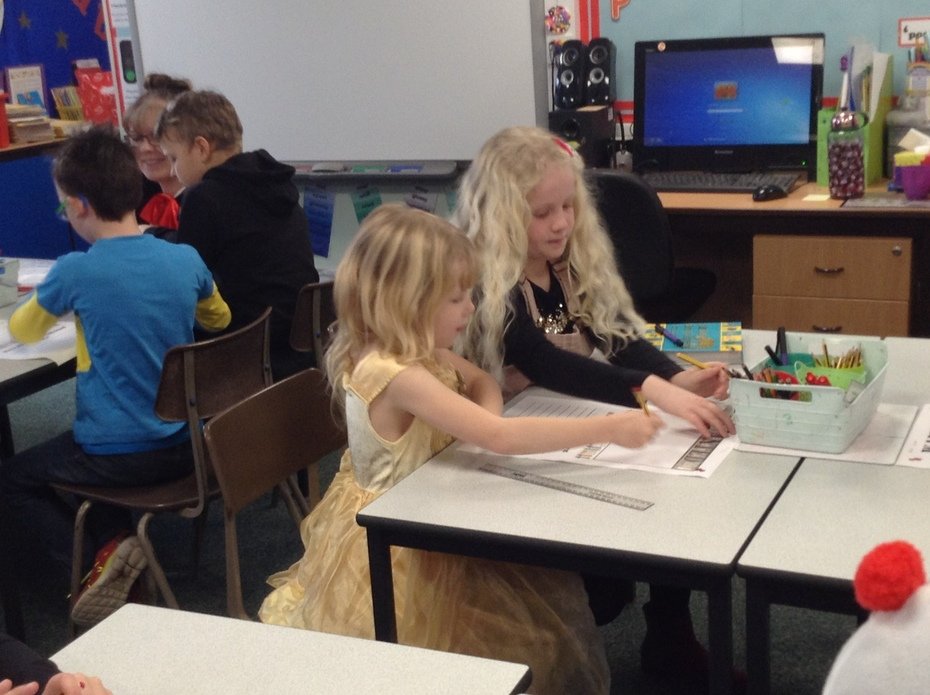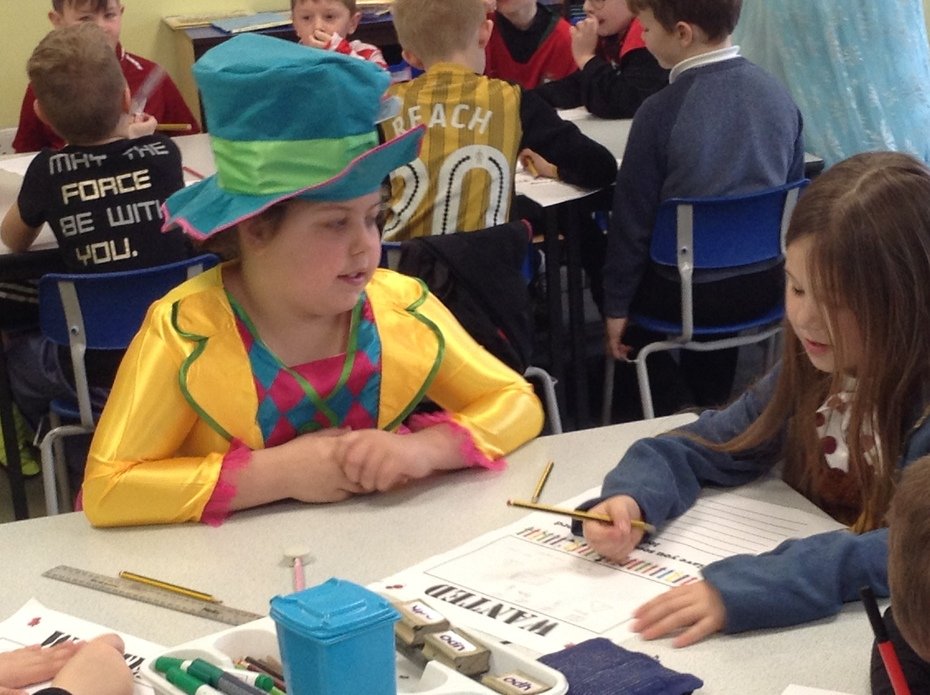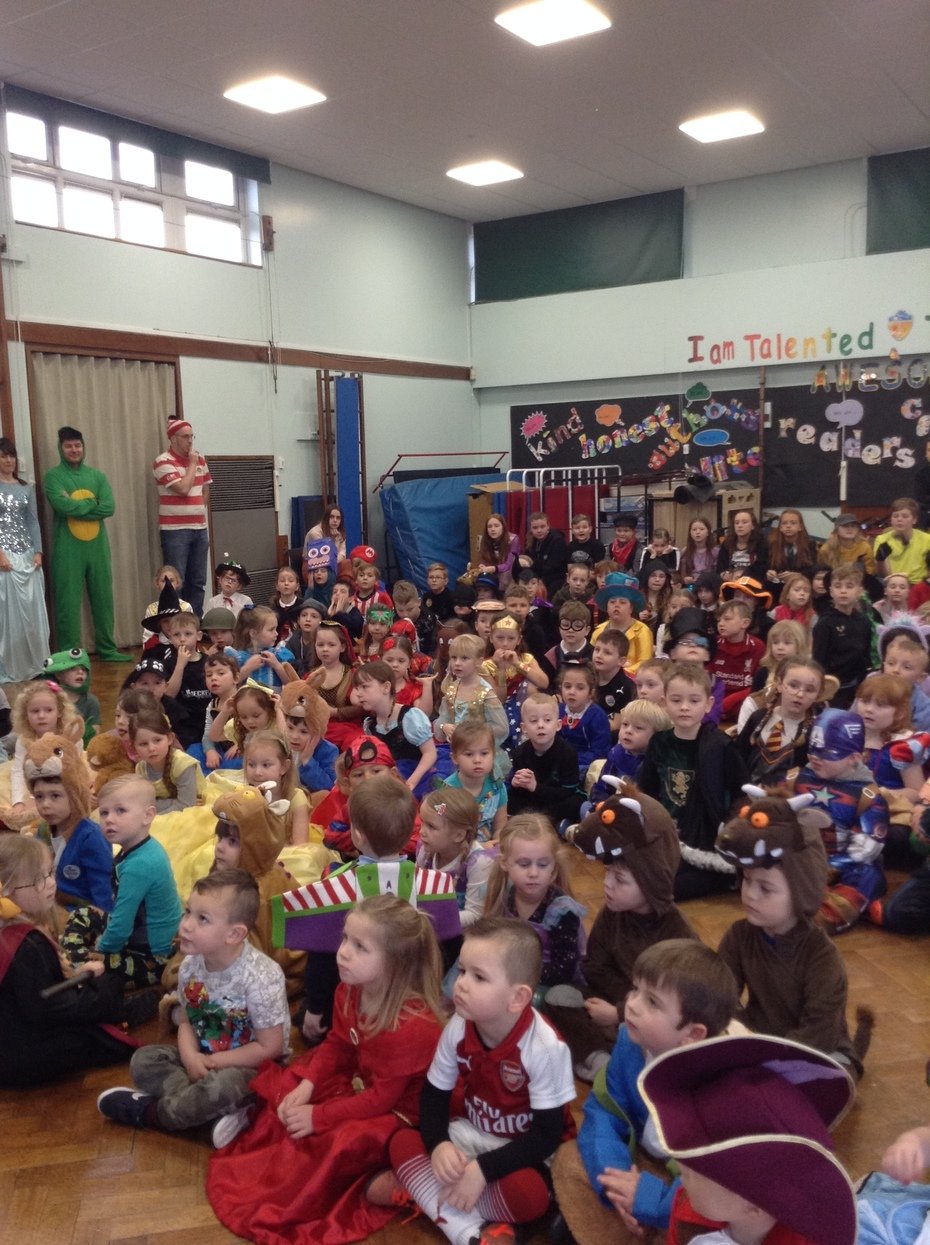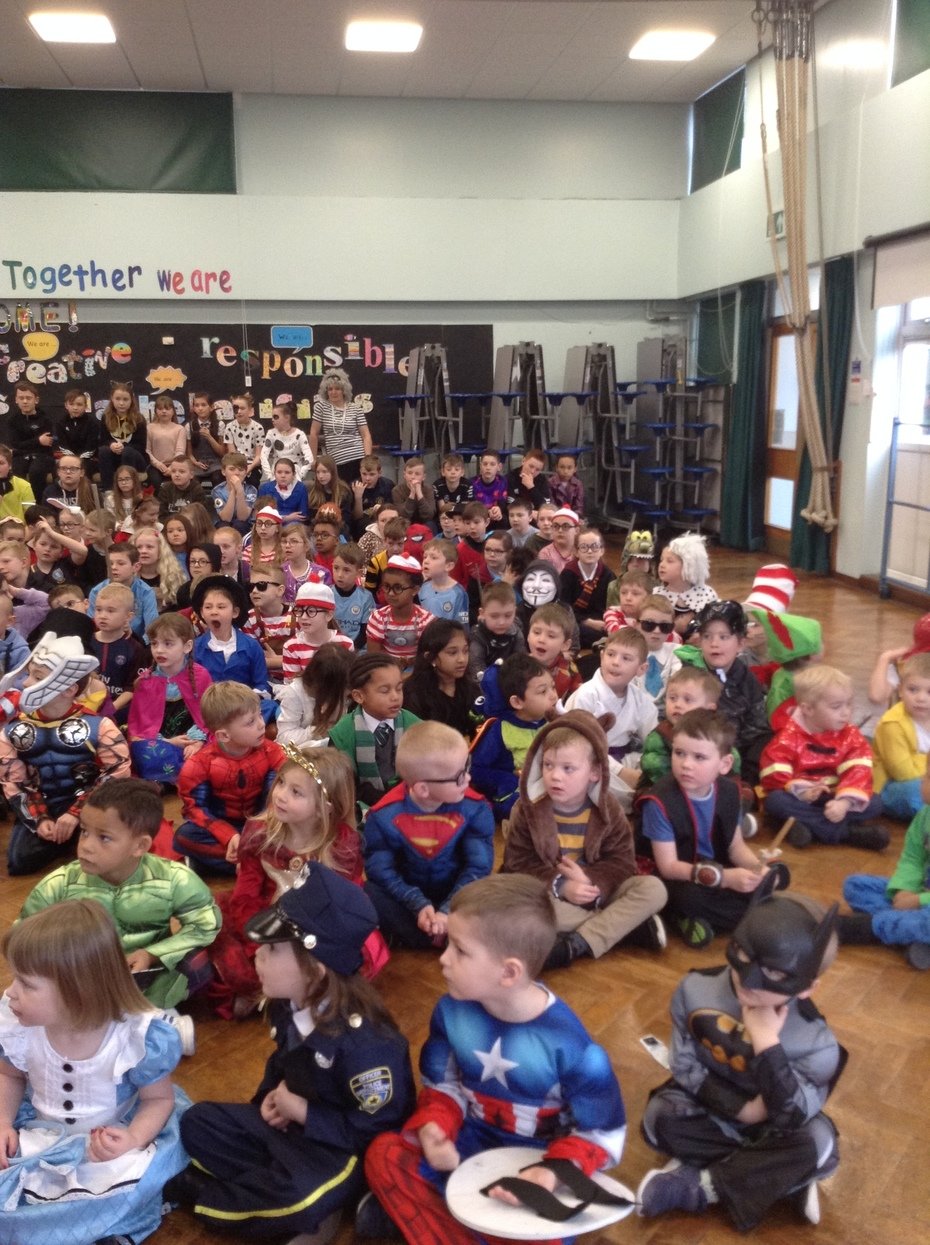 Year 1 and Year 3 had trips to RSPB Old Moor this week. They had a great time looking at birds and insects. Photos below are of Year 3 enjoying the day.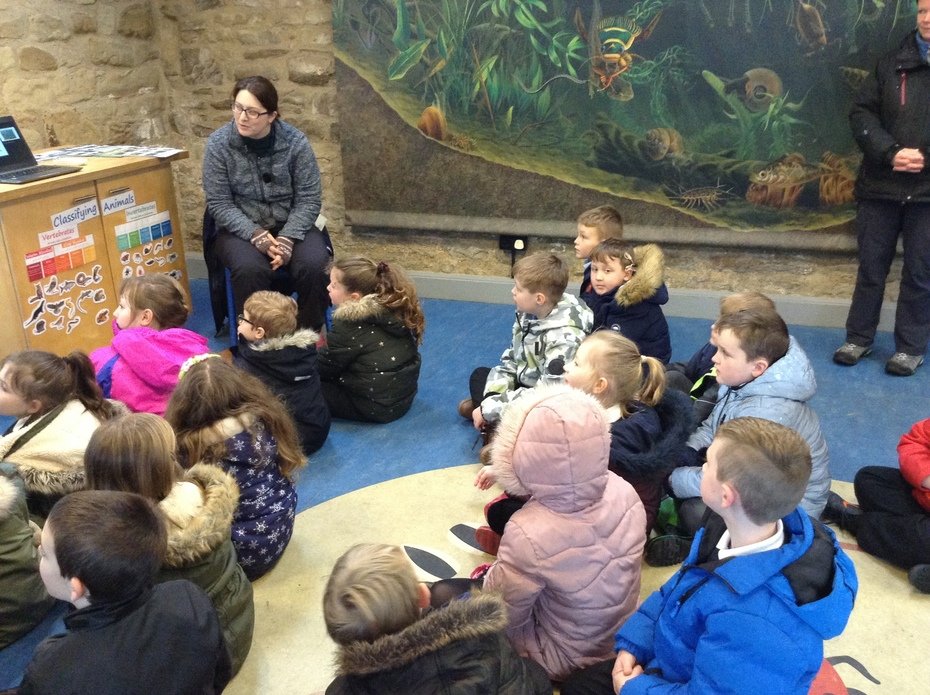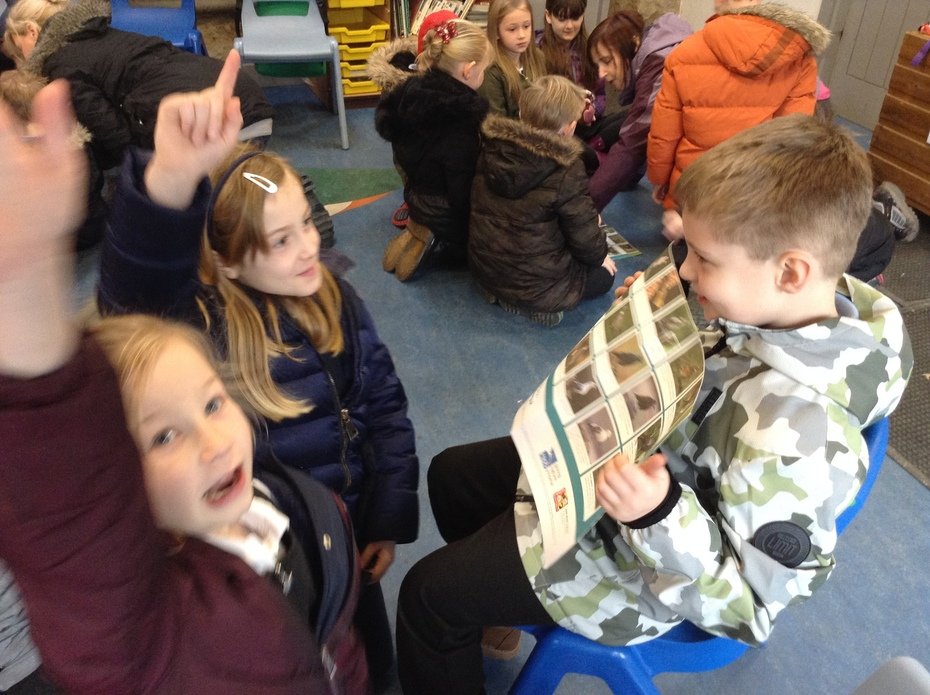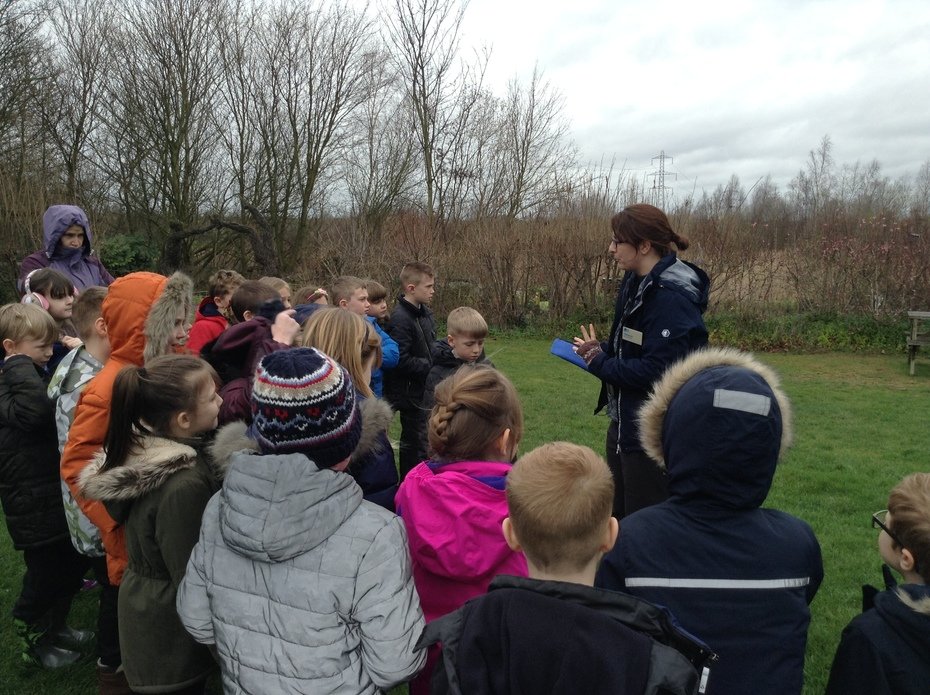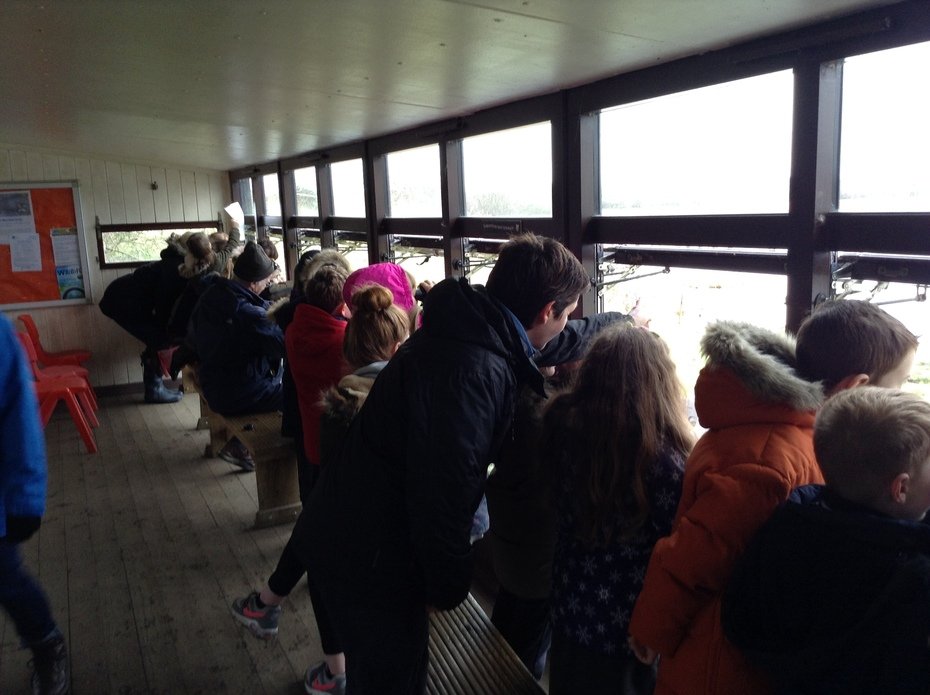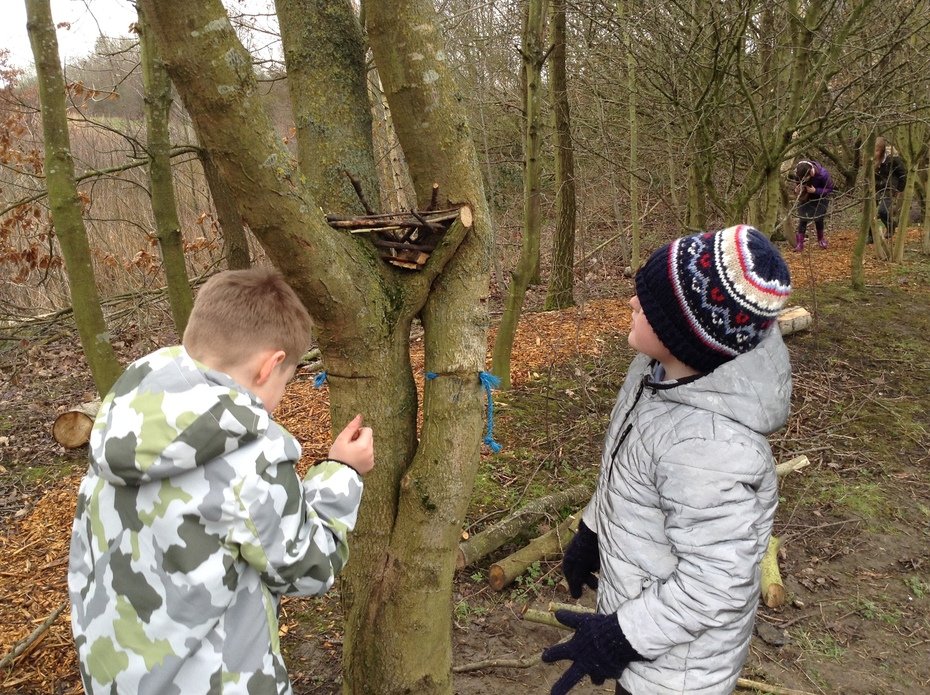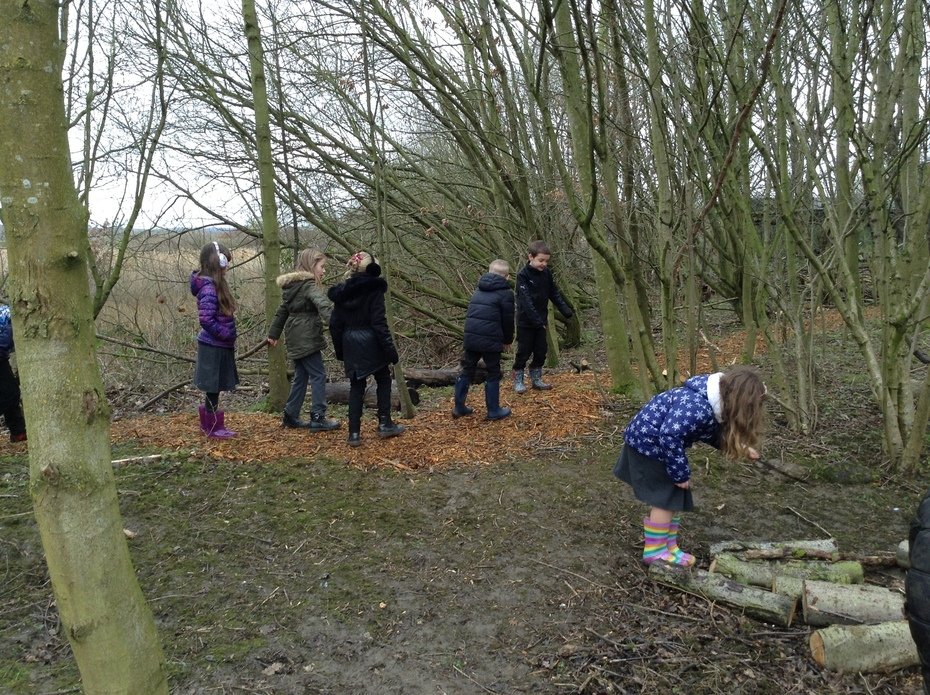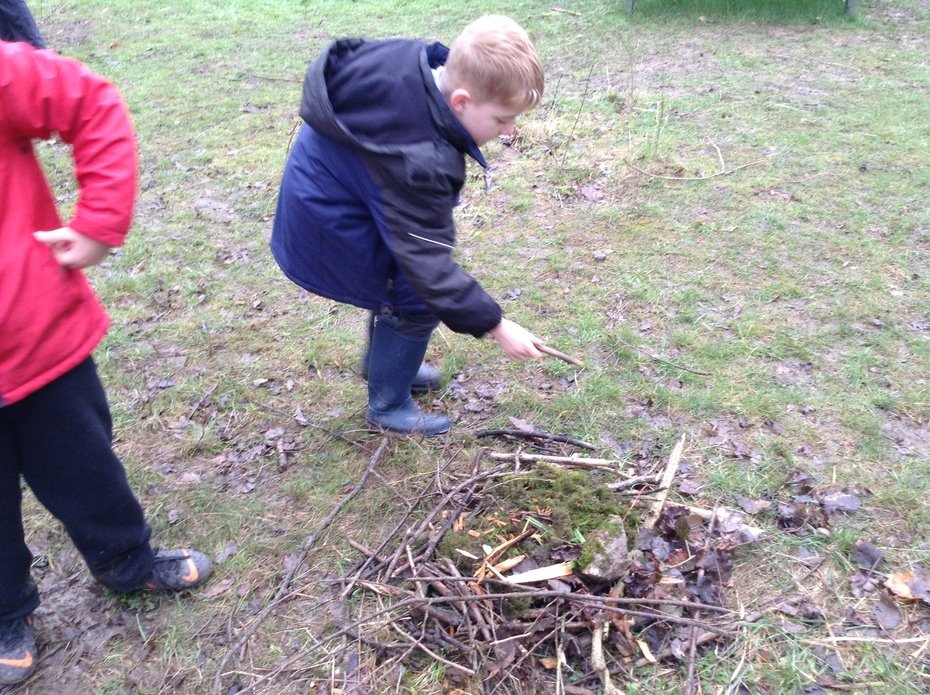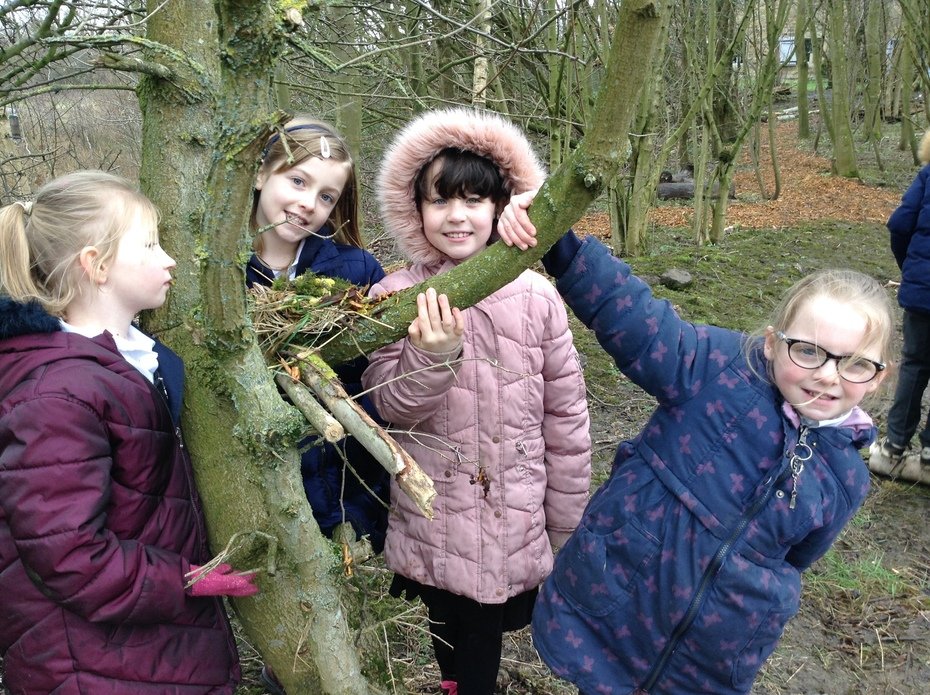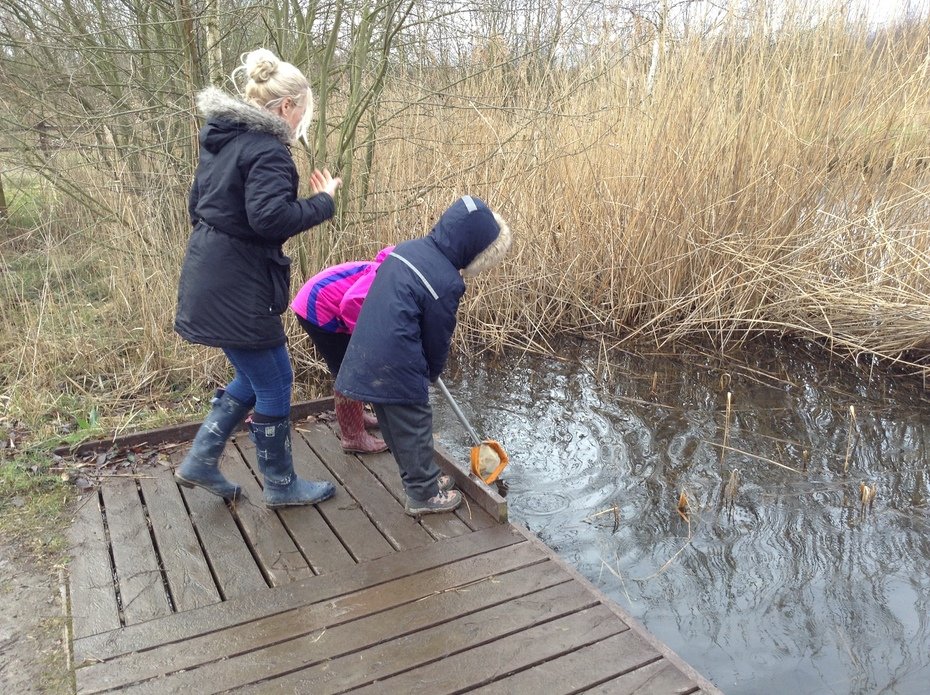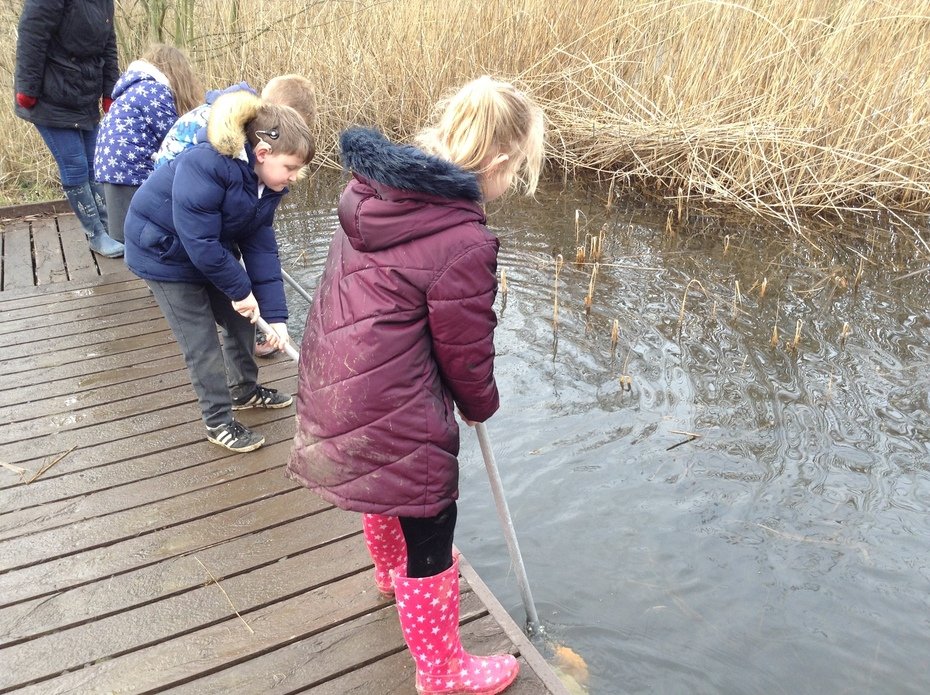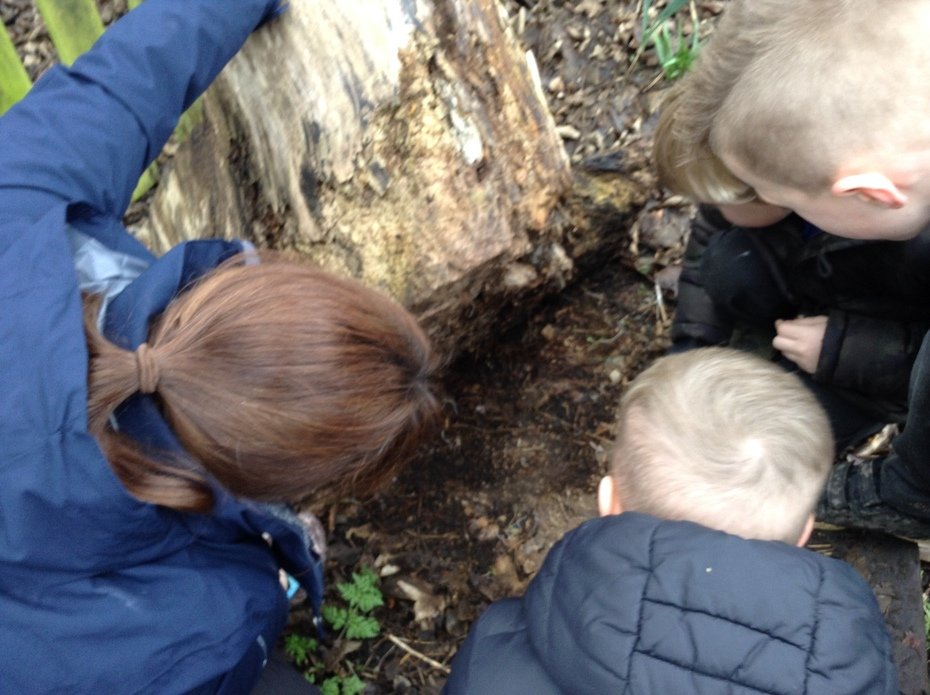 Year 2 were among many classes who enjoyed Pancake day this week!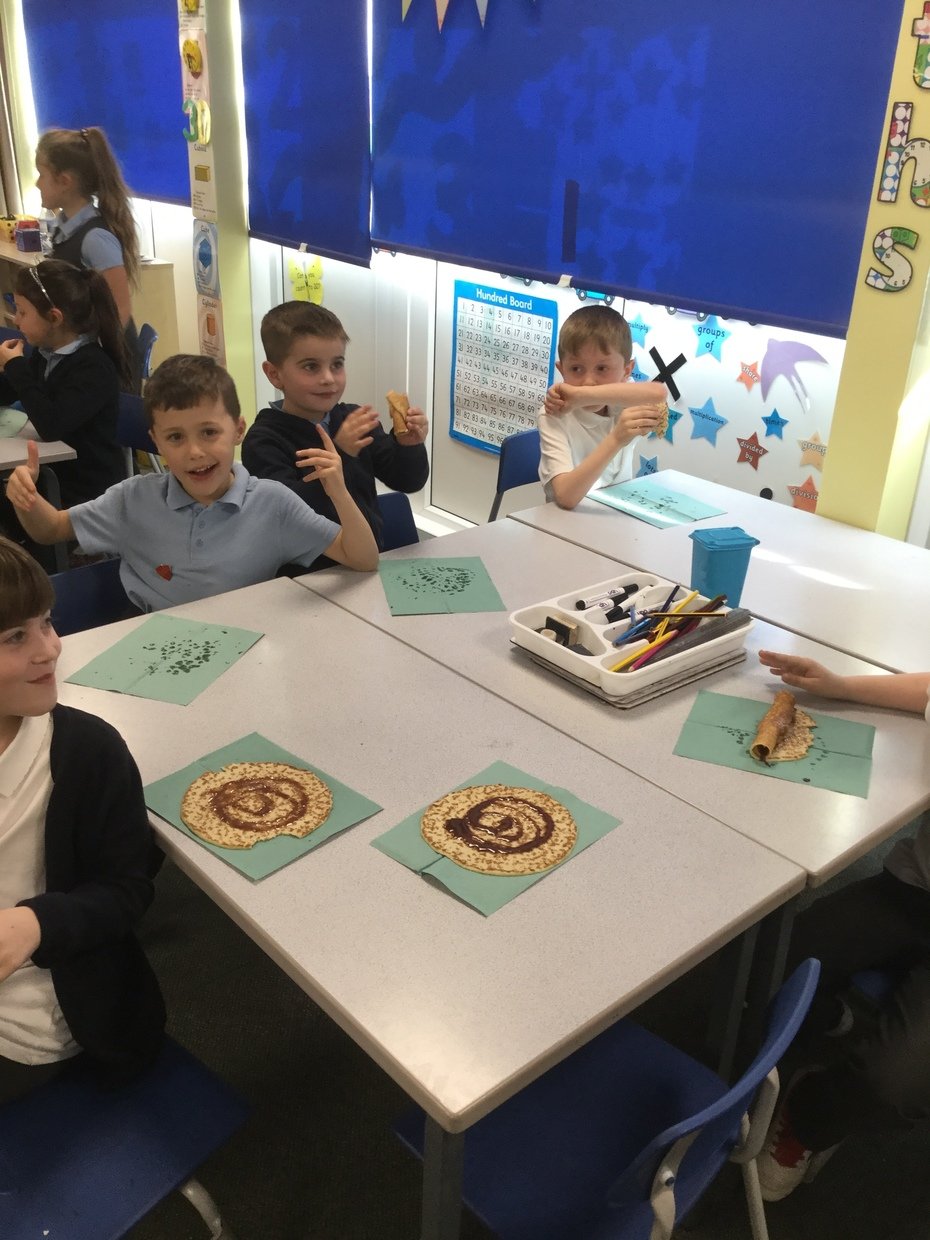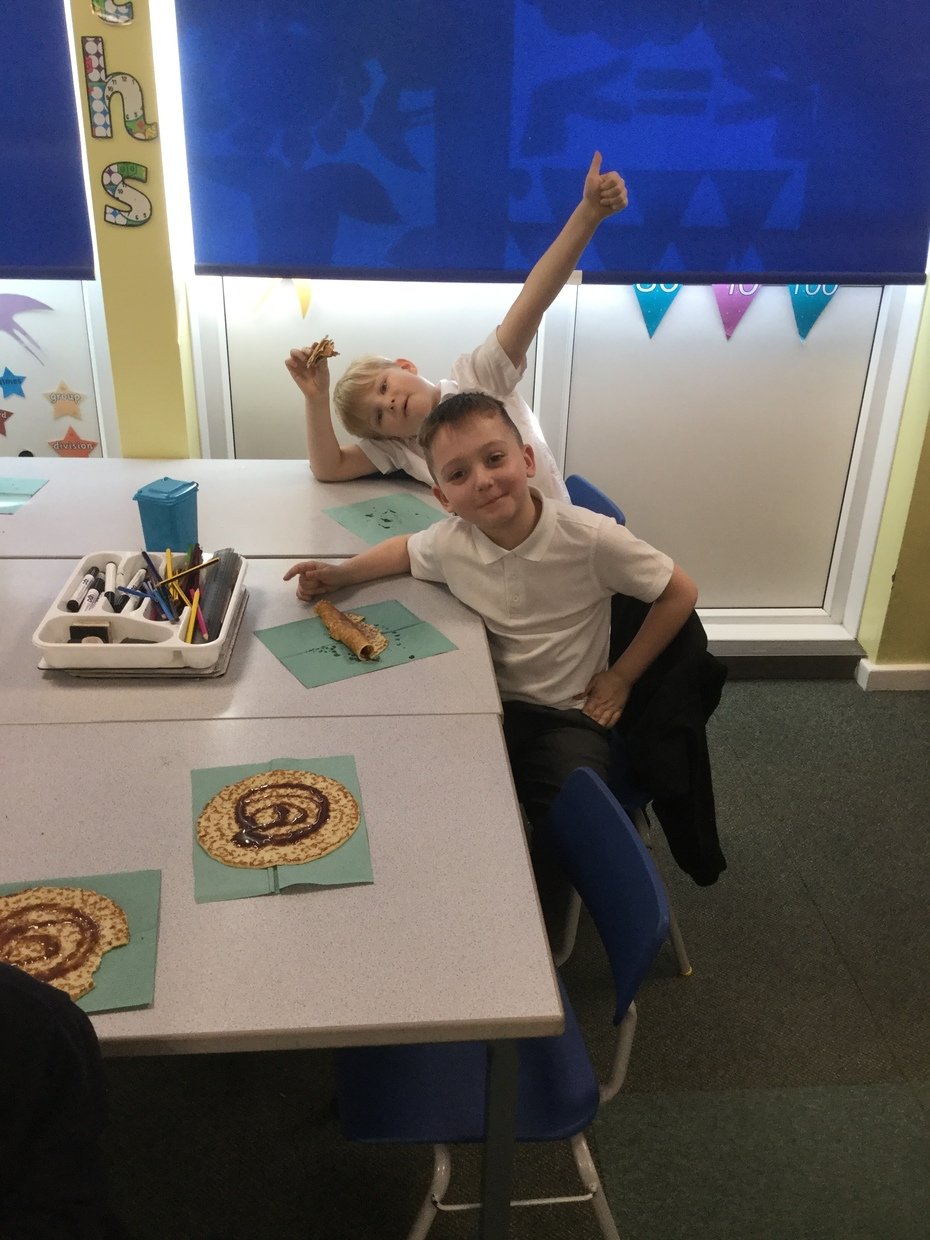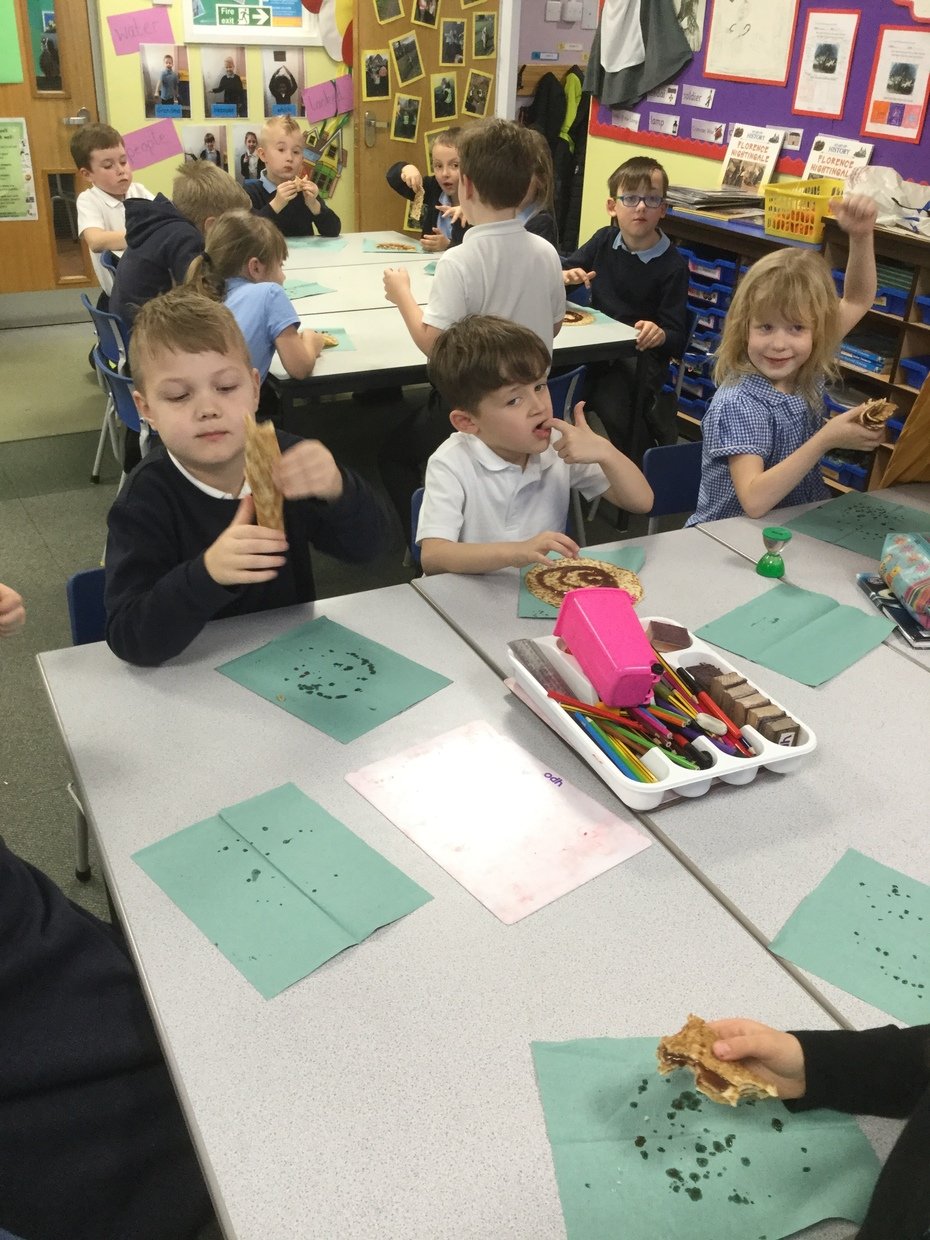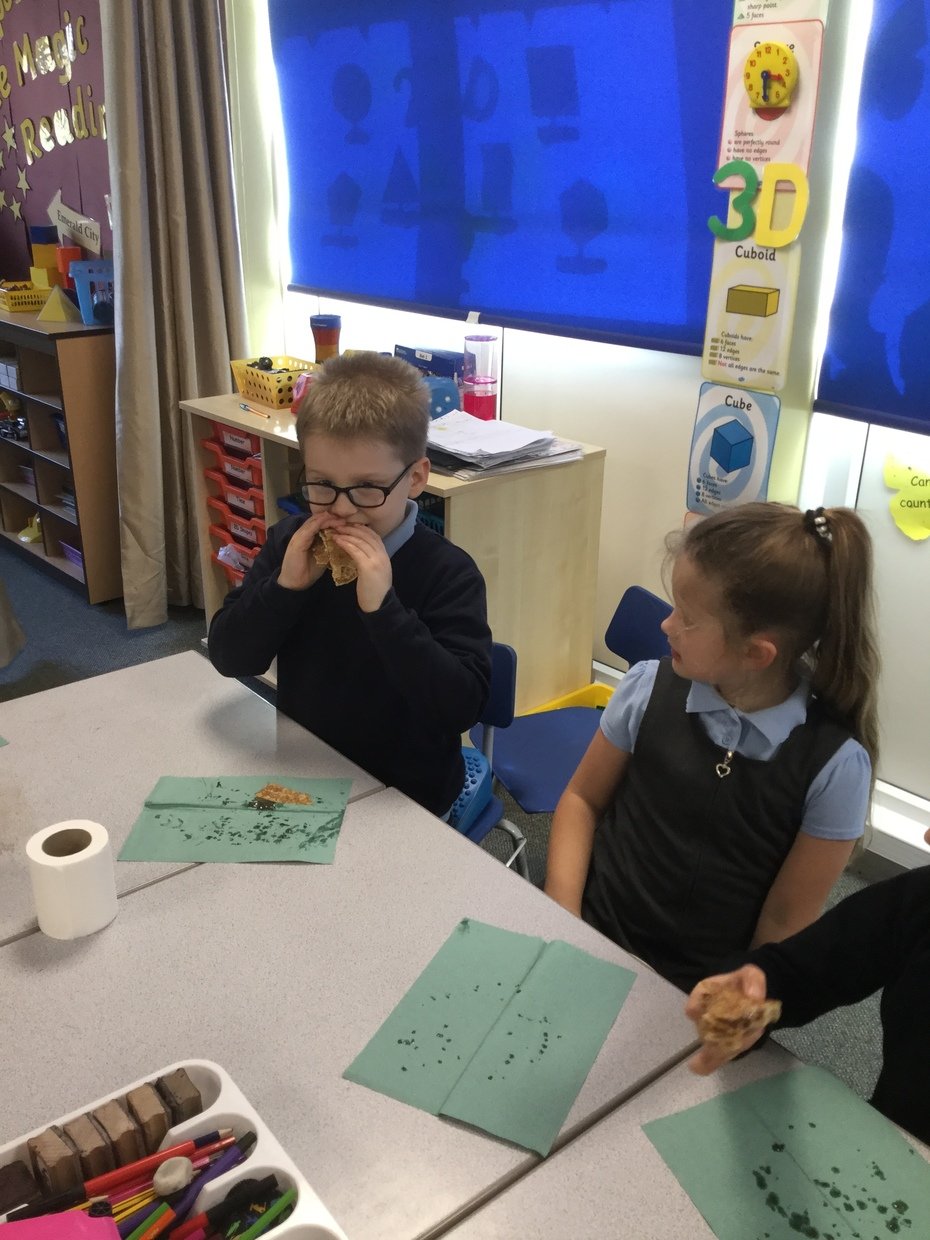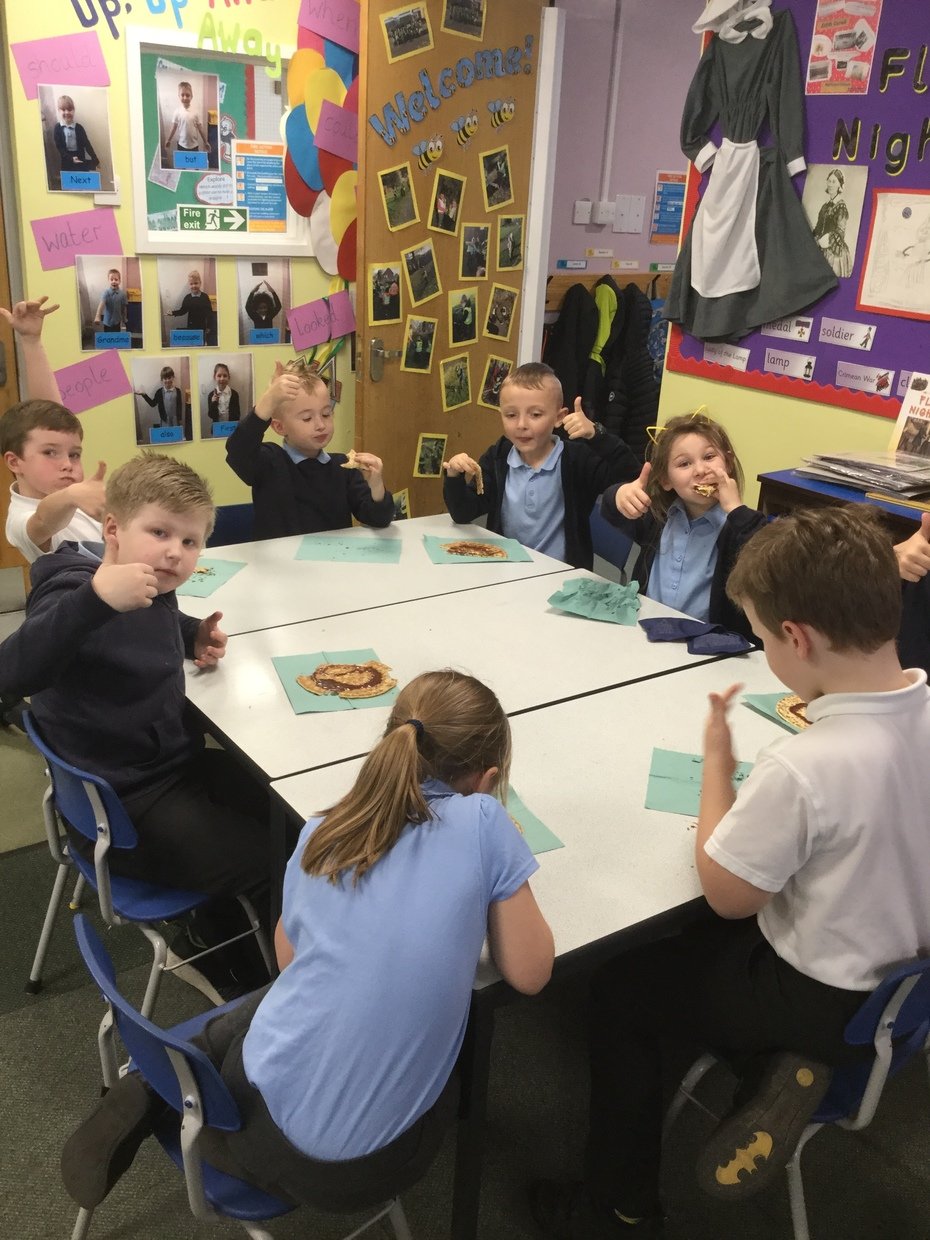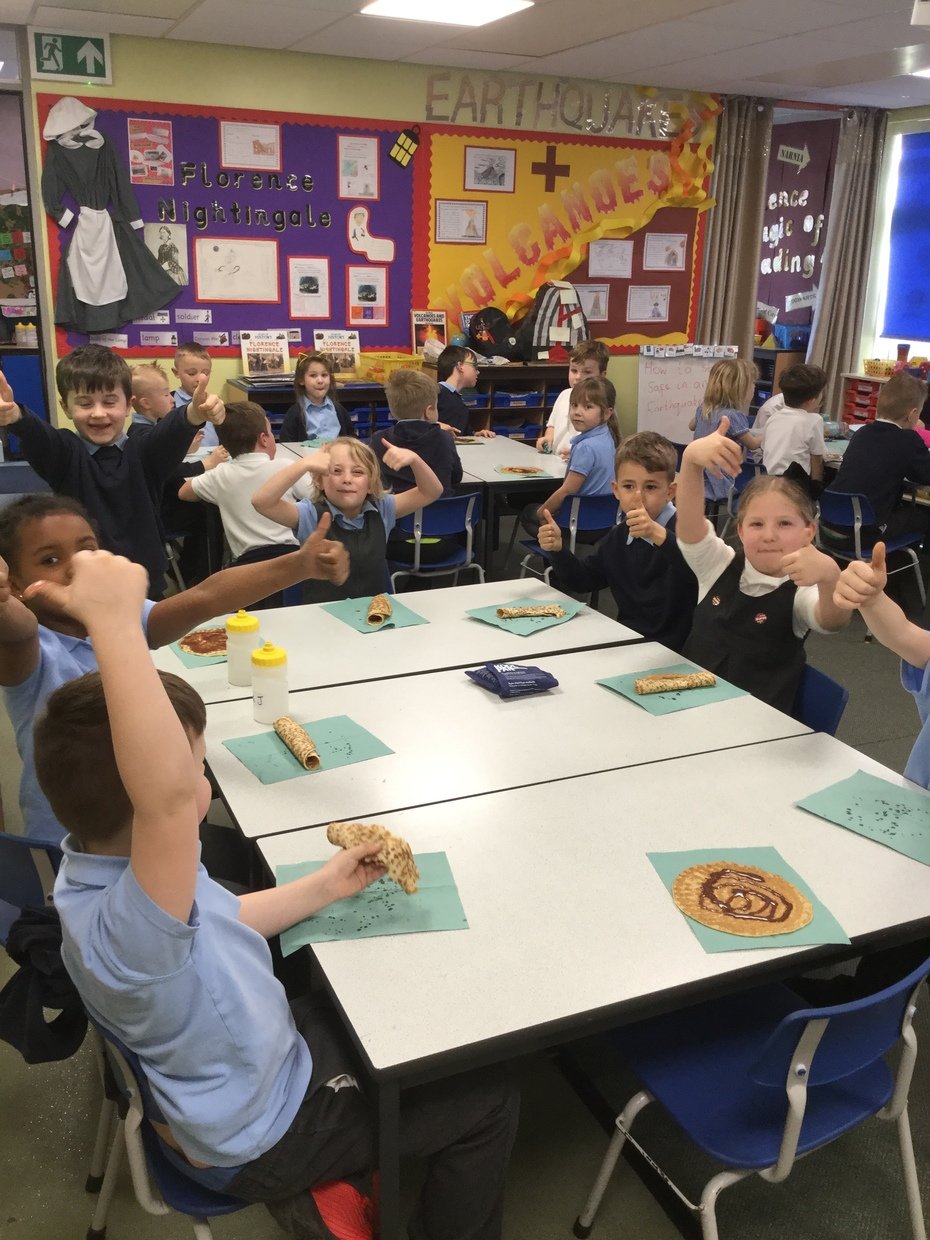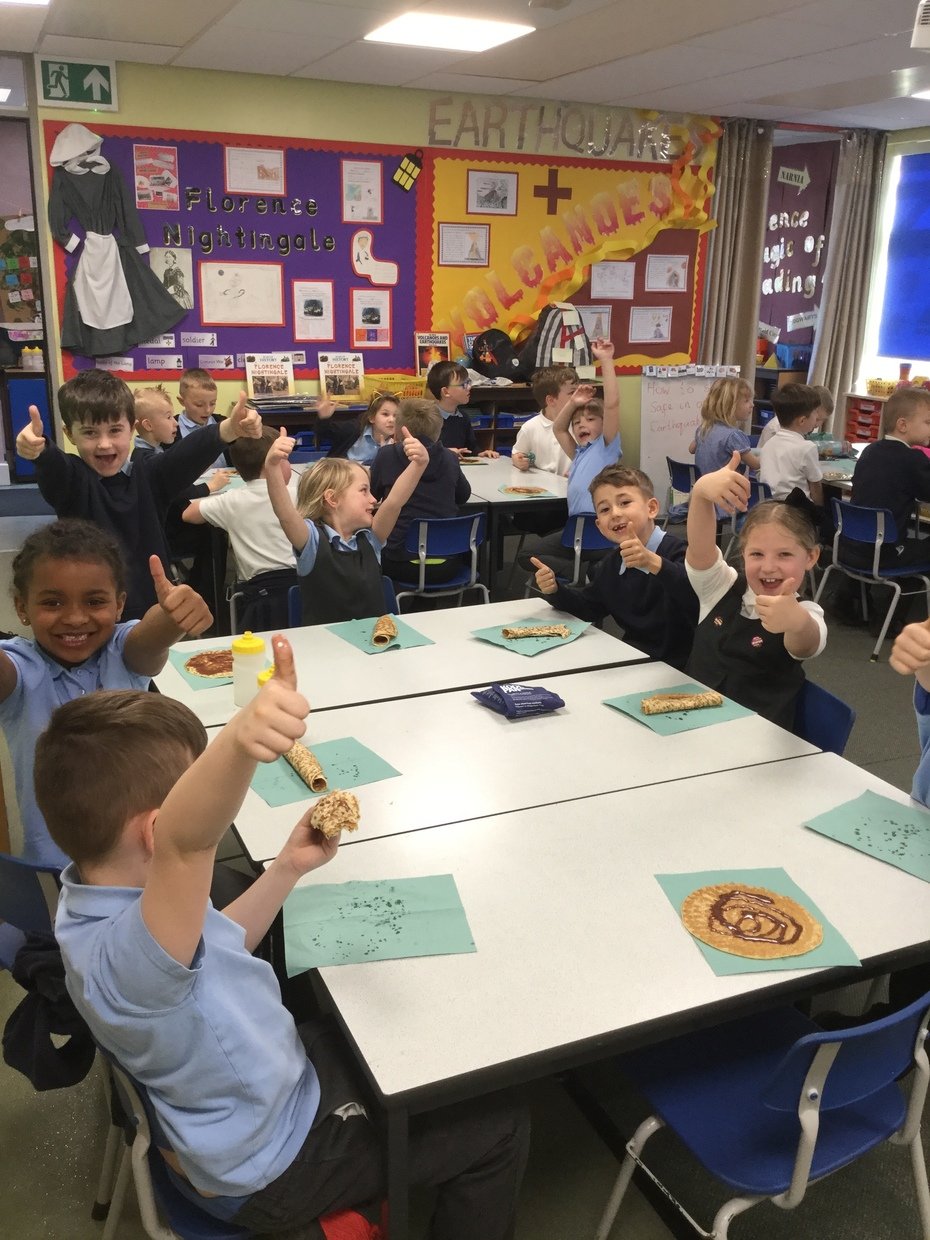 Thank you to all the staff who have enabled Jump Primary School to be awarded the Silver Healthy Workplace Award. Well done everyone!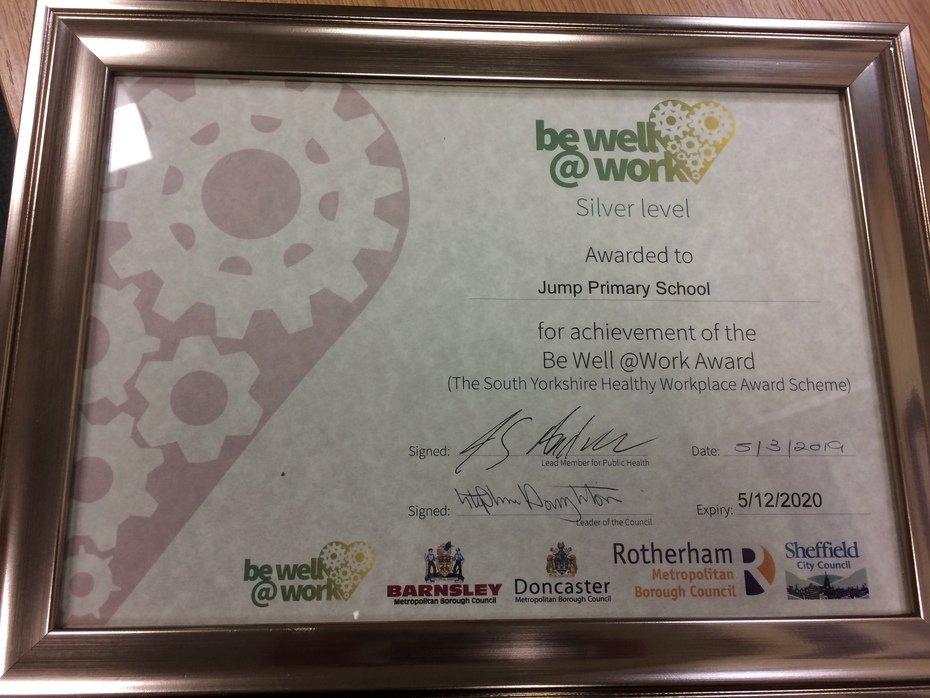 On Friday Morning, members of the South Yorkshire Fire and Rescue came into school to join us for a run/walk around the playground for 'Move more with the 63rd Recruits'. Children had great fun and the fire fighters were able to stay afterwards to read with some of our children!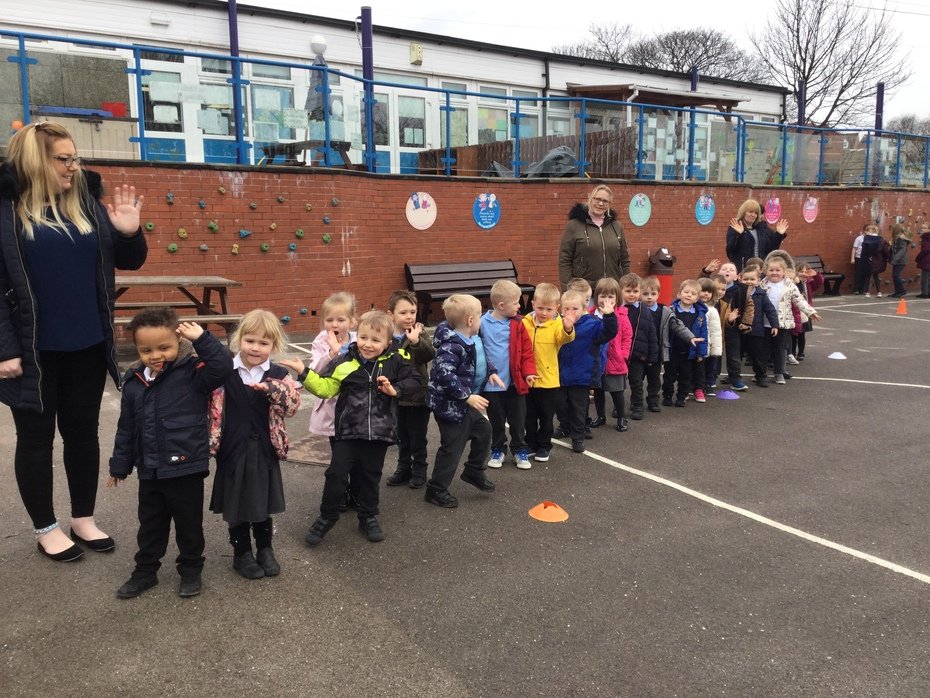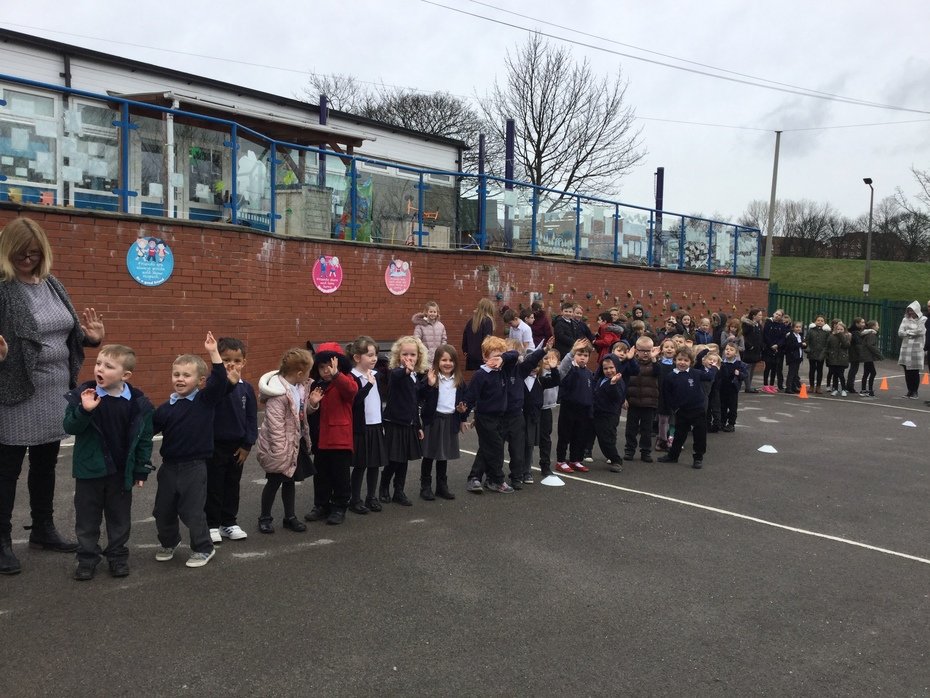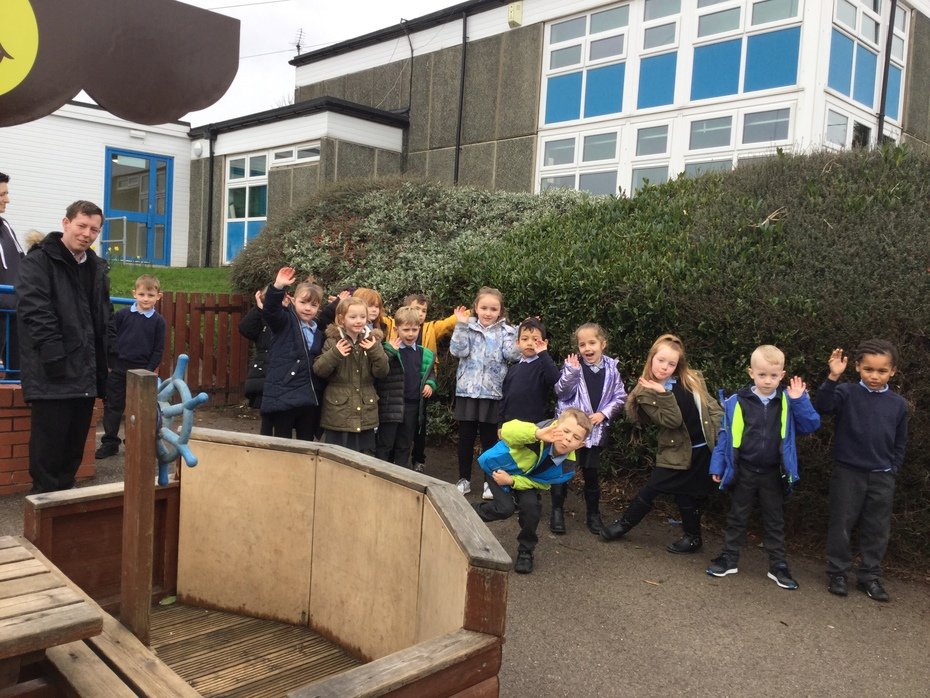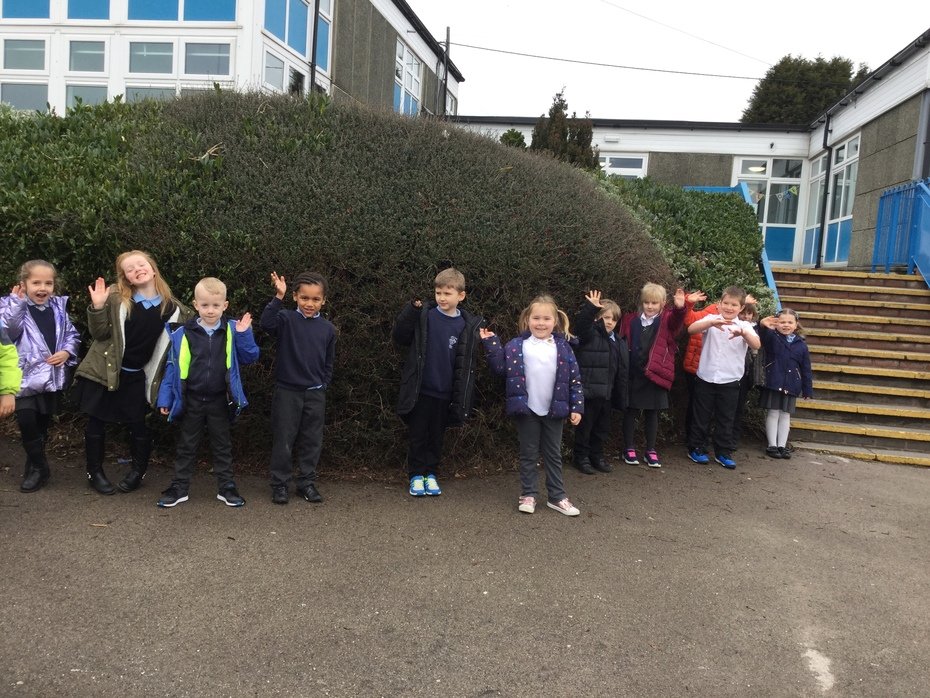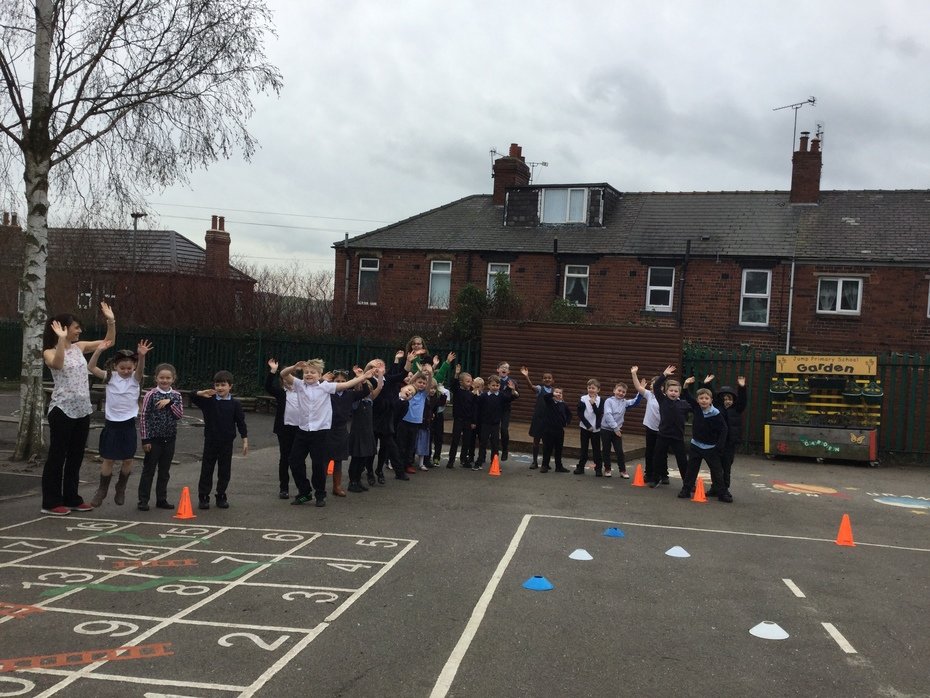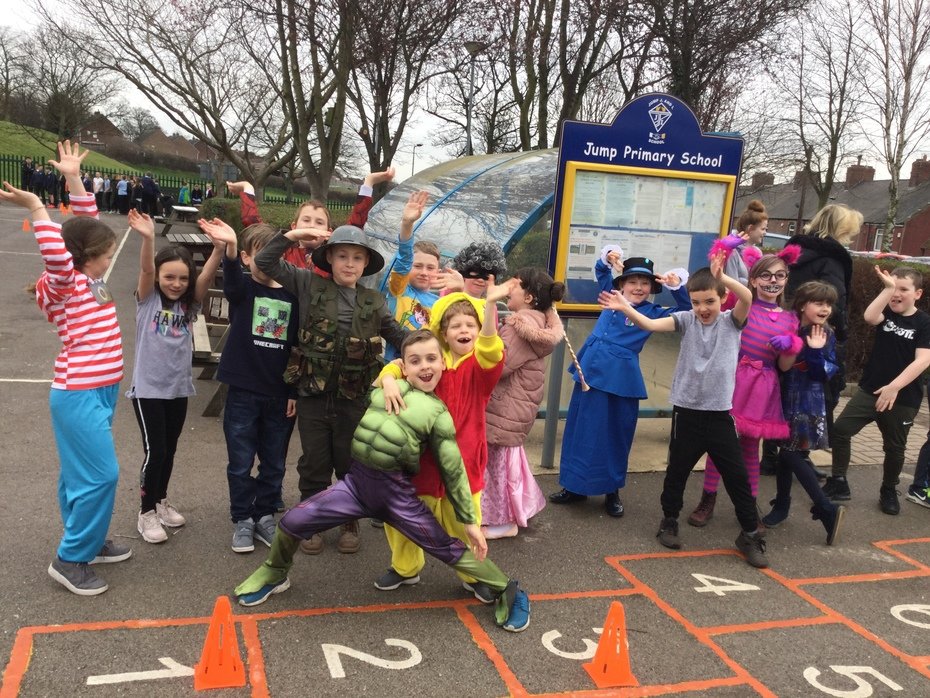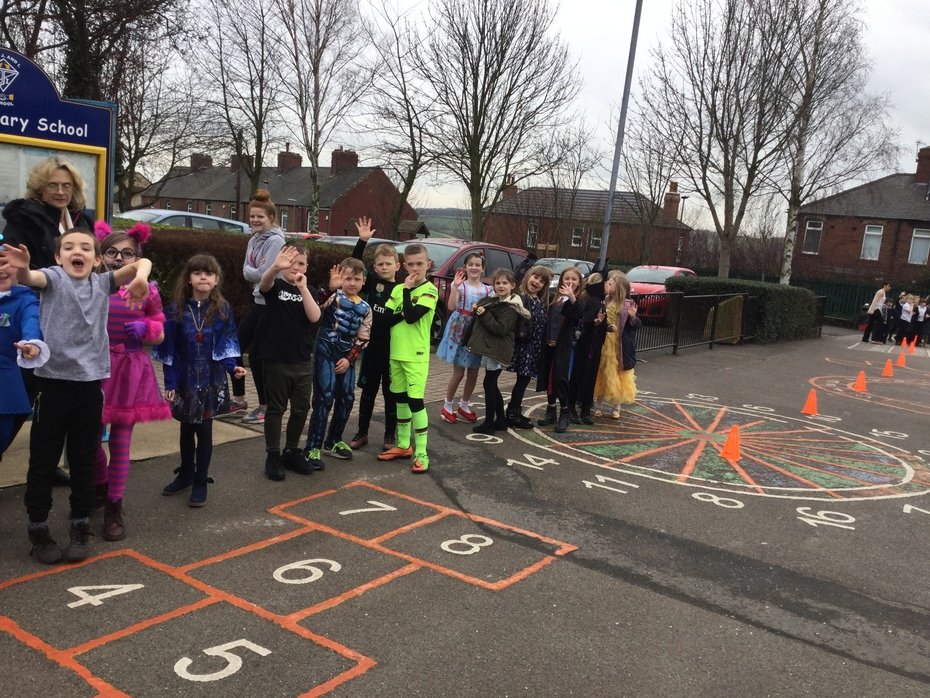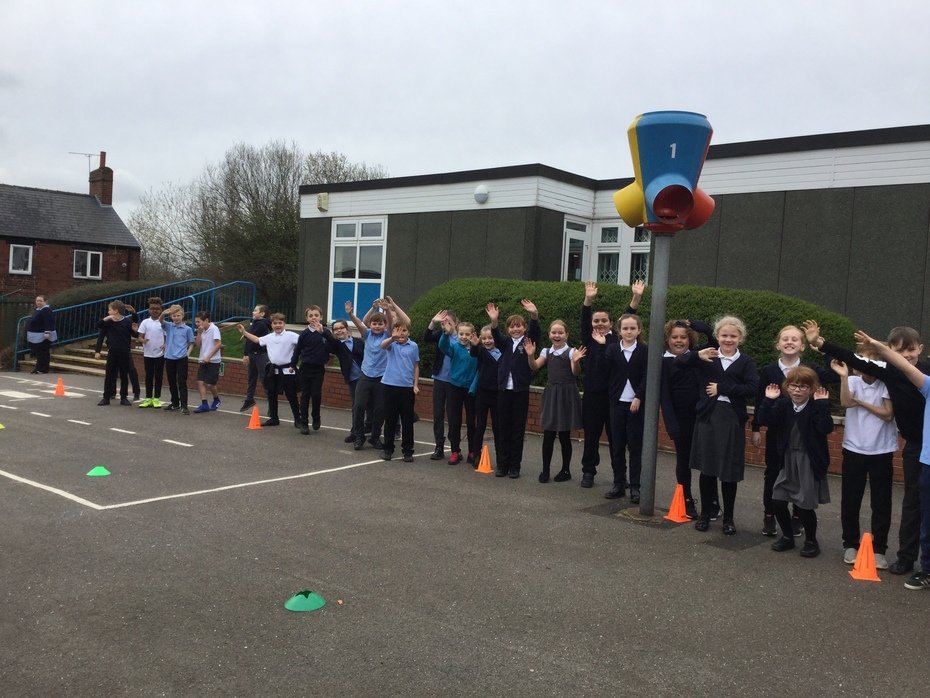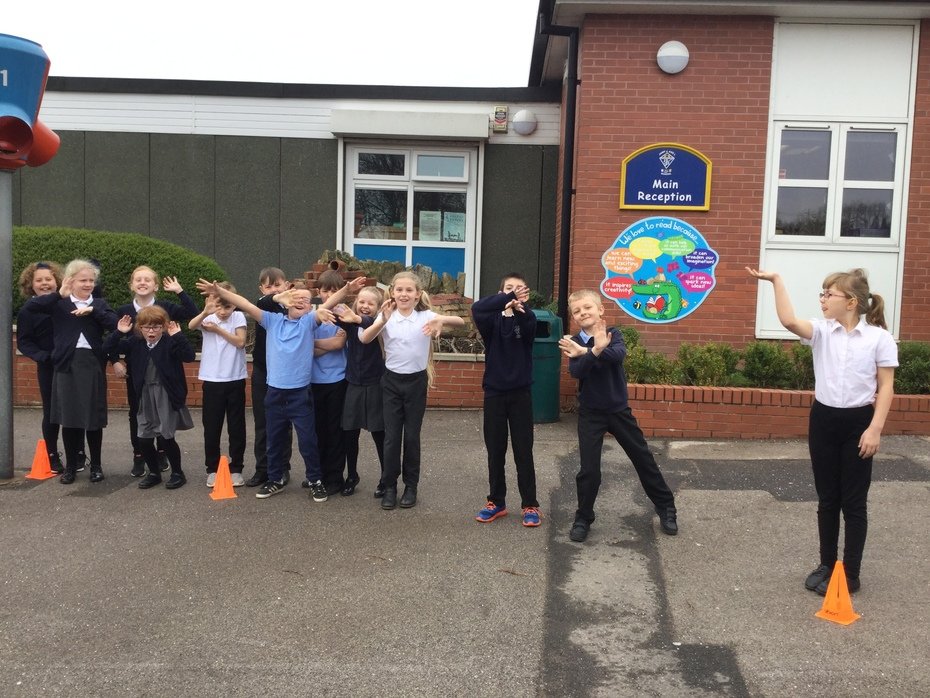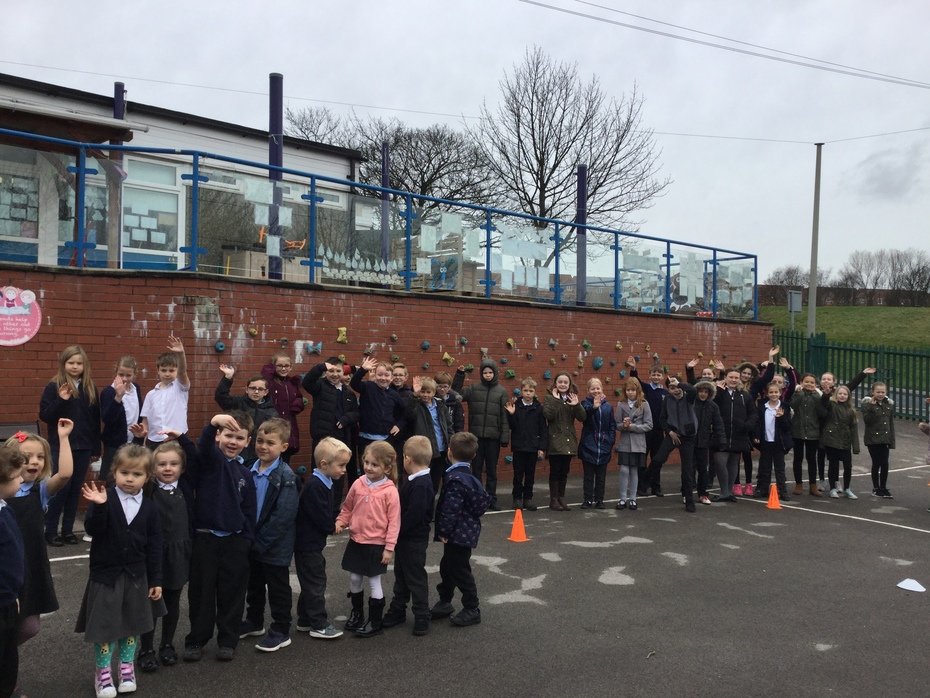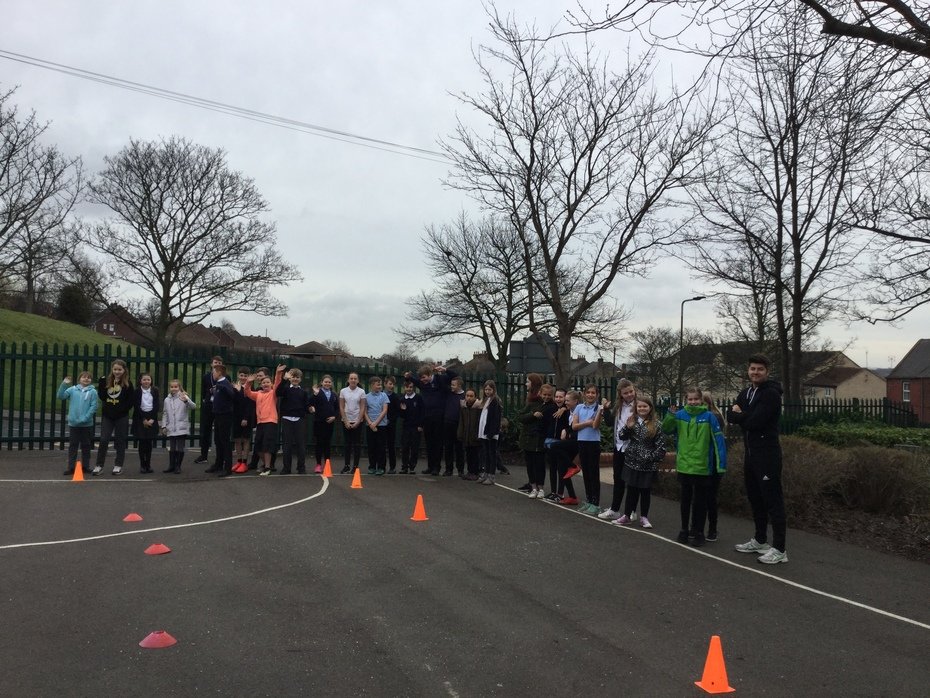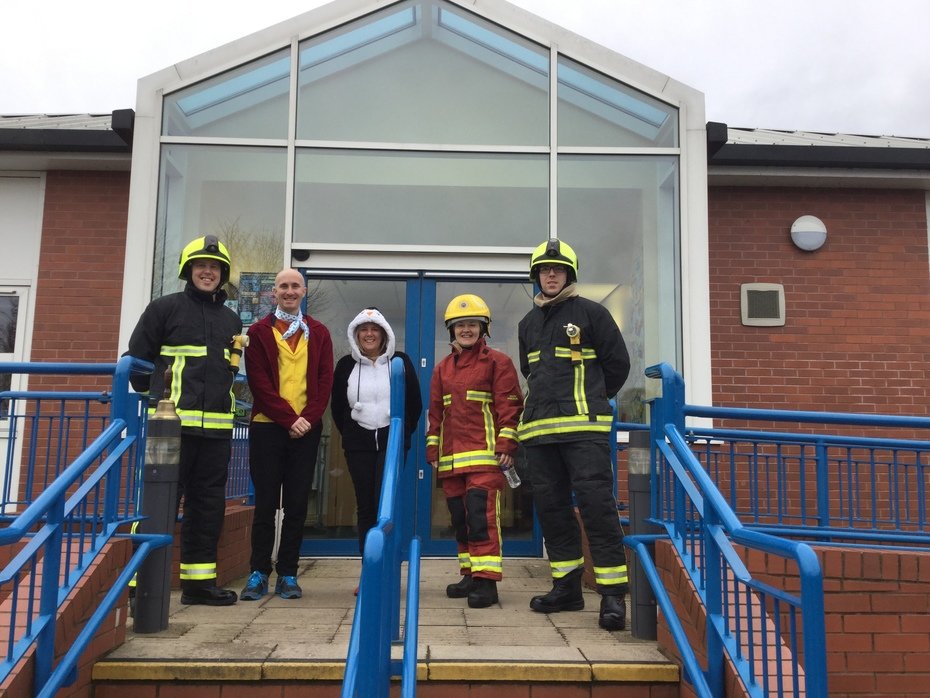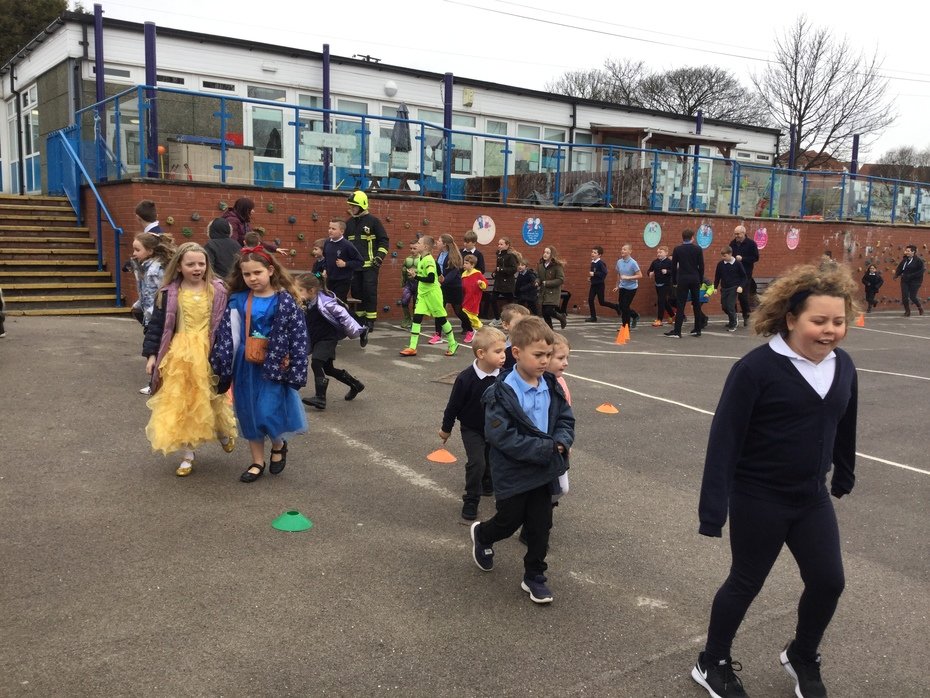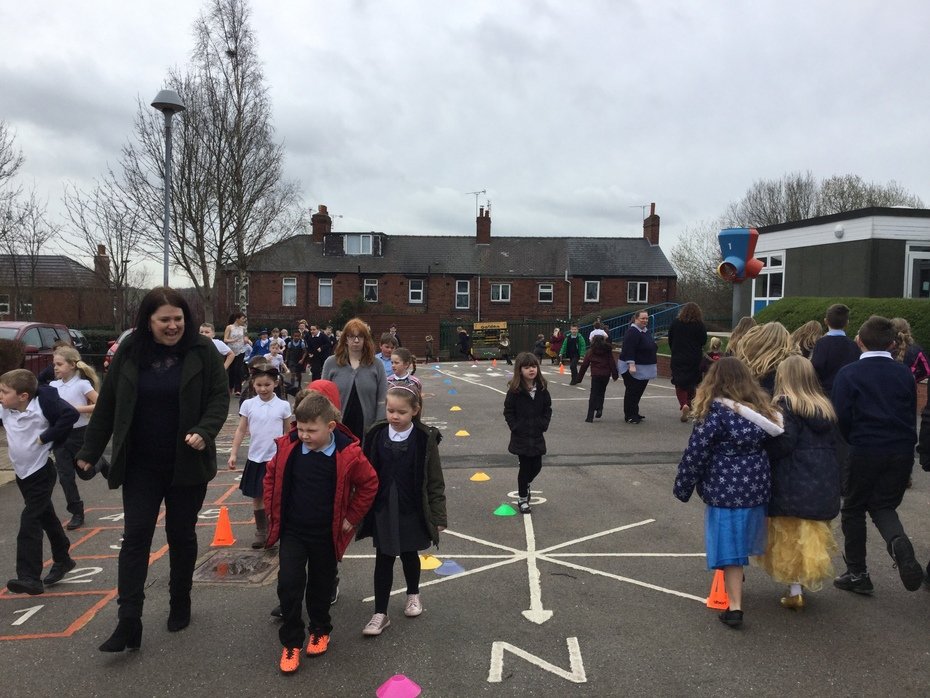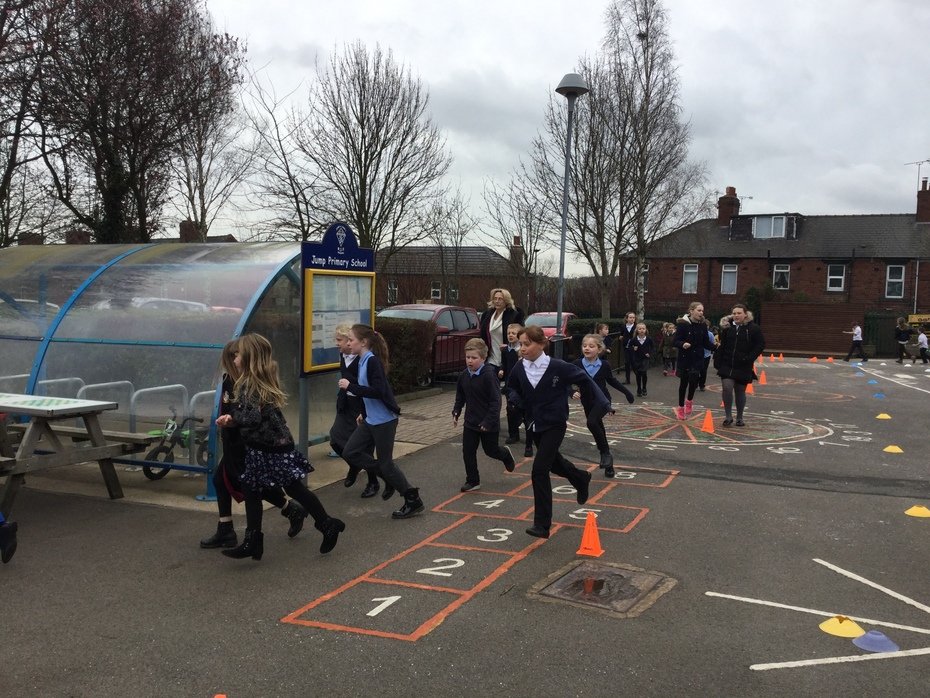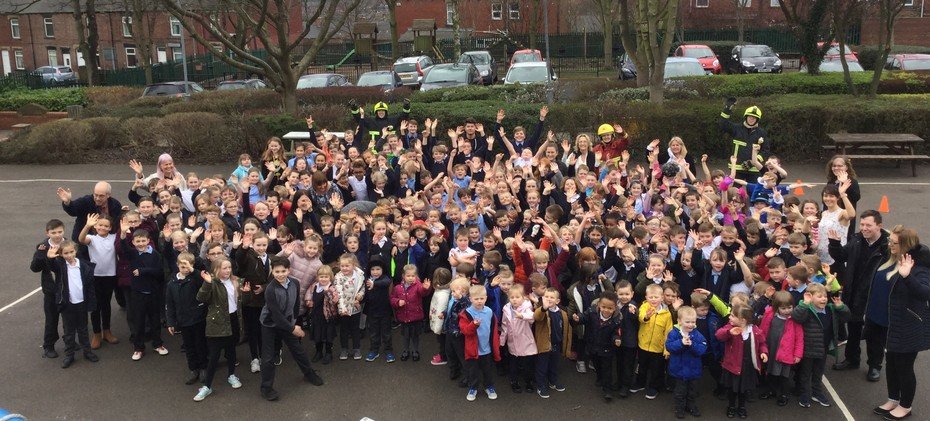 We were lucky enough to have staff from Barnsley Music Service in school performing a range of instruments for everyone on Friday afternoon. They played woodwind, brass and stringed instruments and the children enjoyed hearing many famous tunes and learning about how to play the instruments.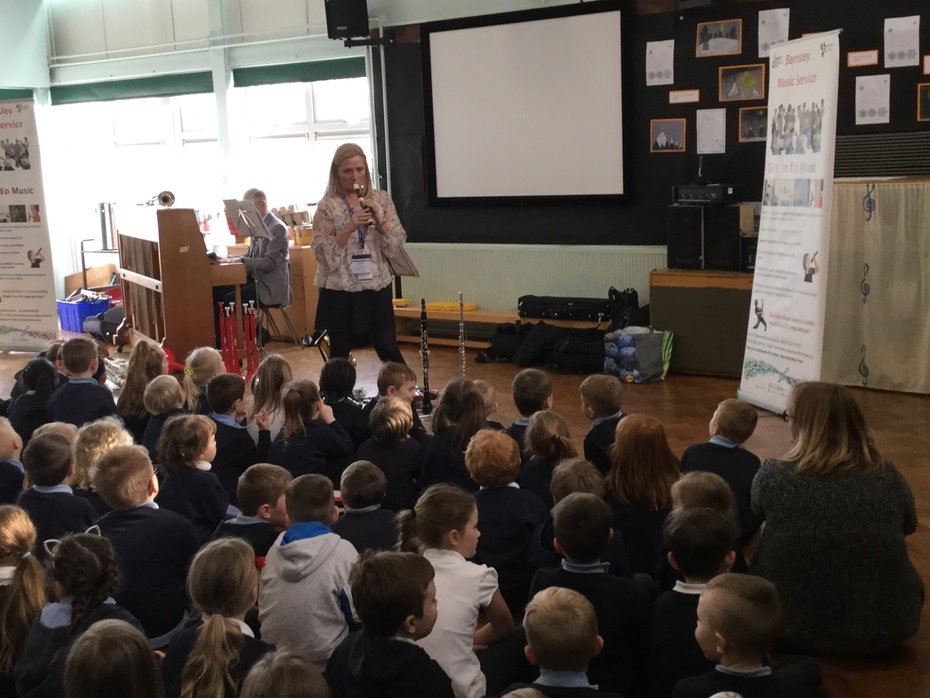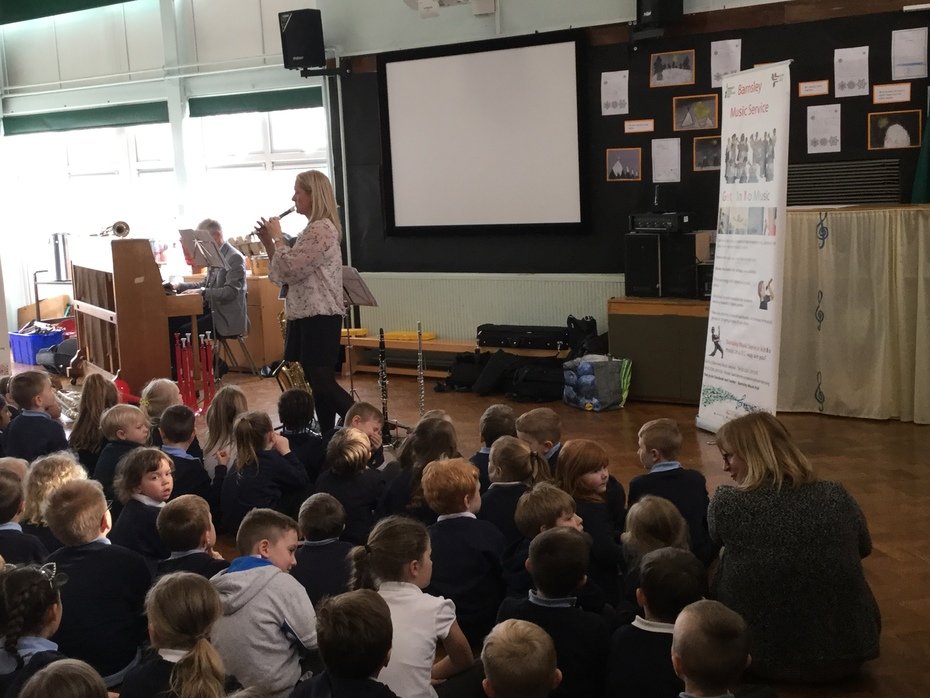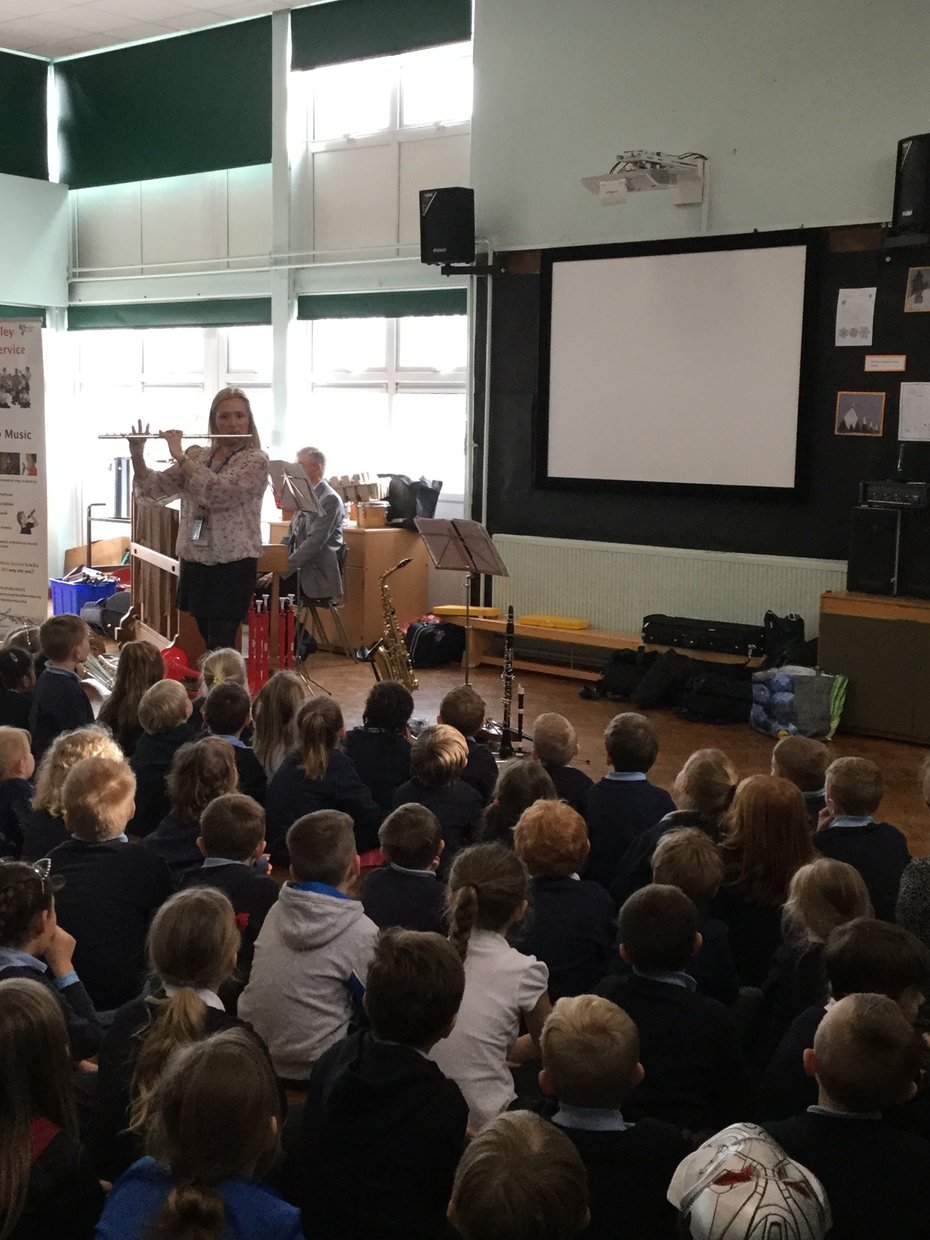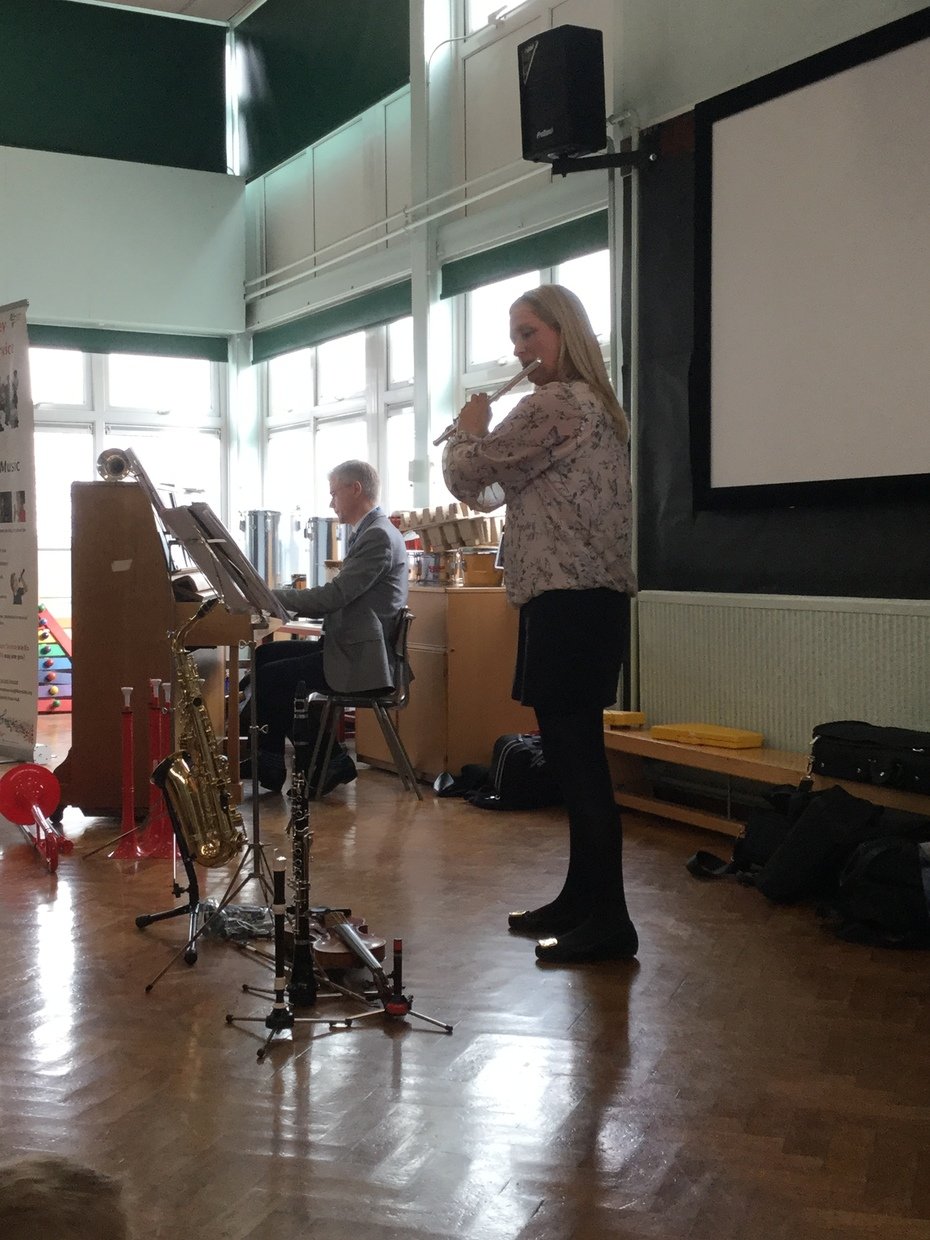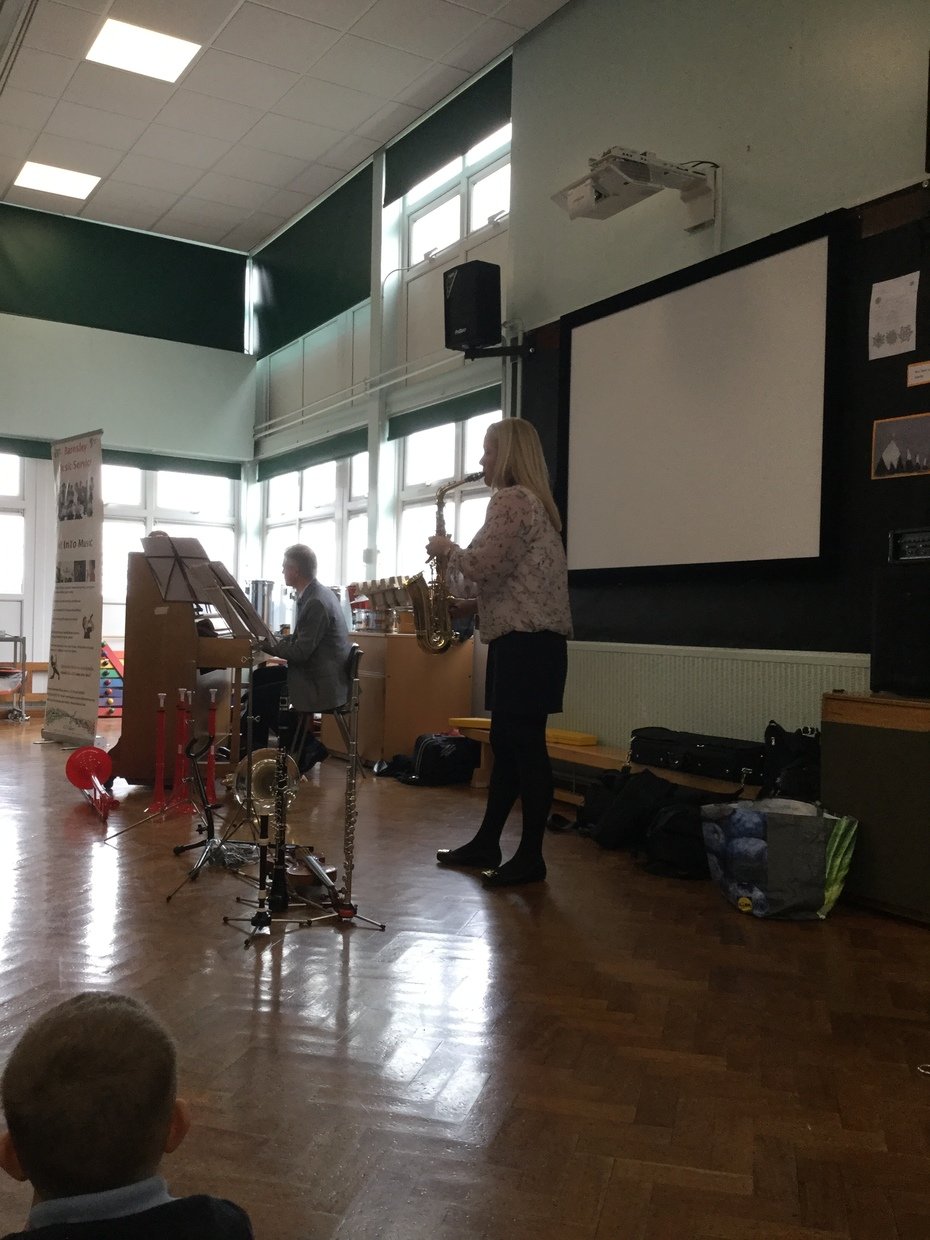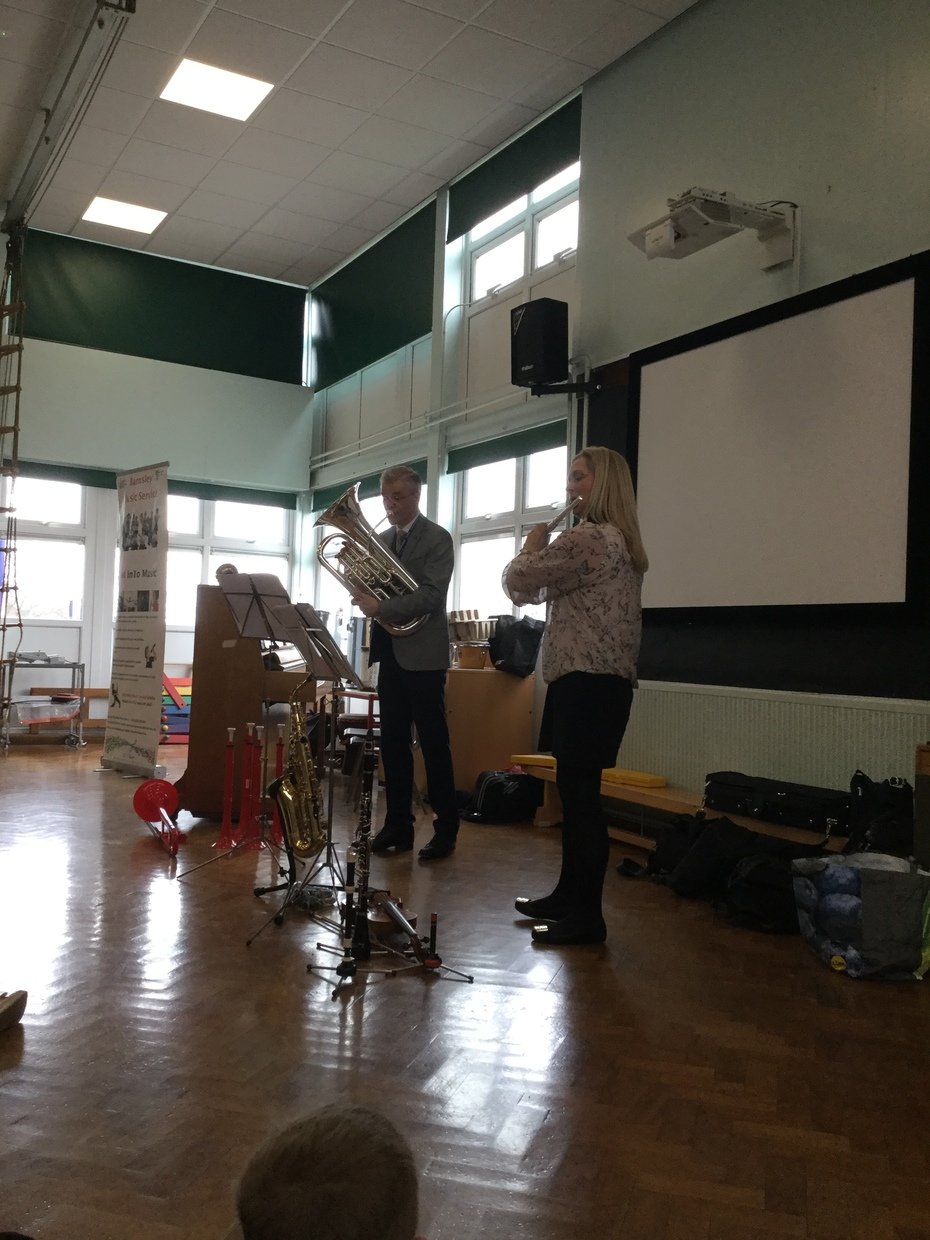 Read in the Community have been been tweeting about us this week after their visit to Year 2.