Autumn 2 2019 Wk 1 - 4
Week beginning 25th November 2019
Mr Forrest from the STEM team was back in again this week working with Year 4 on pyramids (linked to their topic of Ancient Egypt). They discussed making a strong structure out of straws before then progressing onto 3D pens. Mr Forrest also made a pyramid on his 3D printer!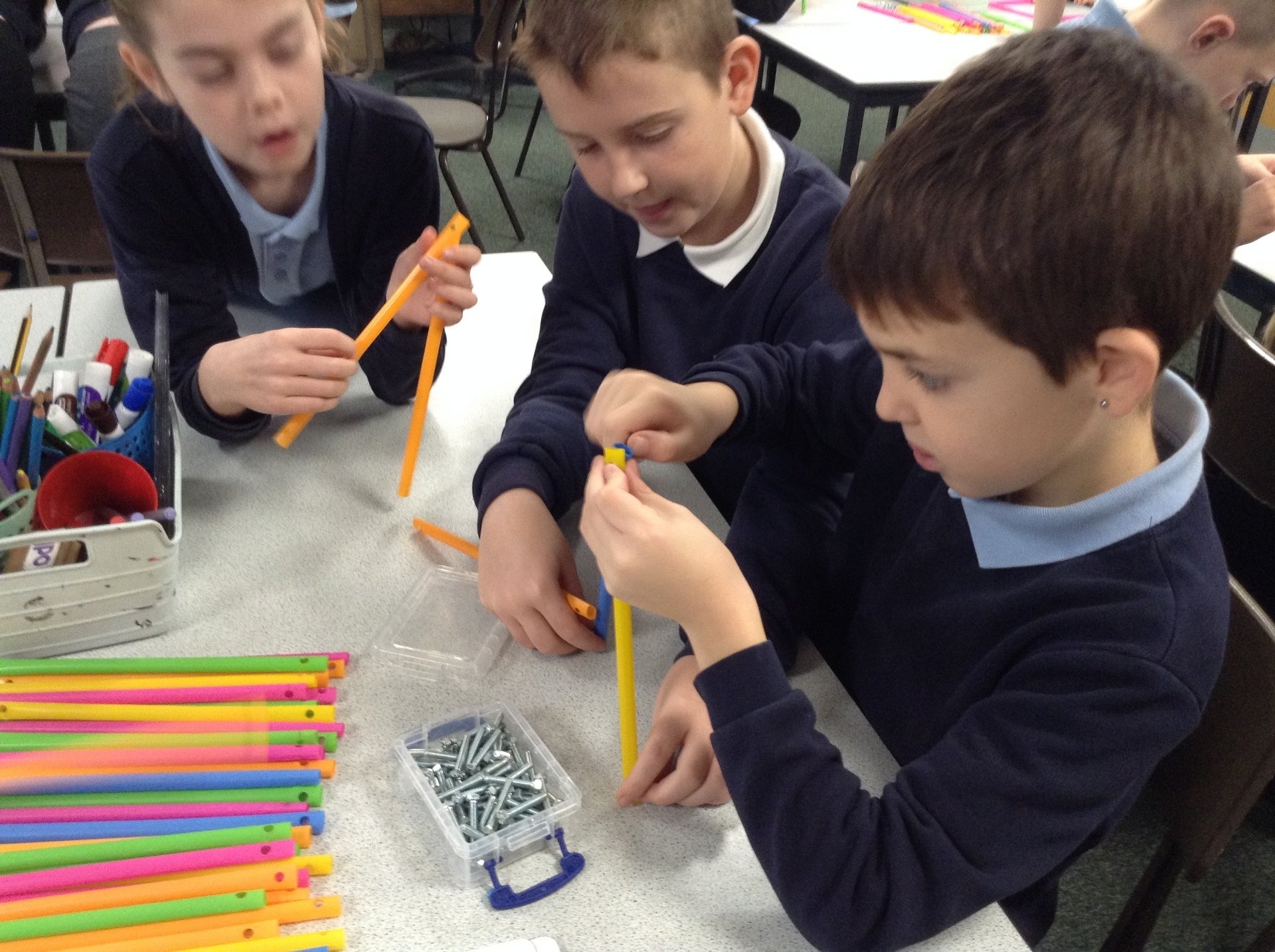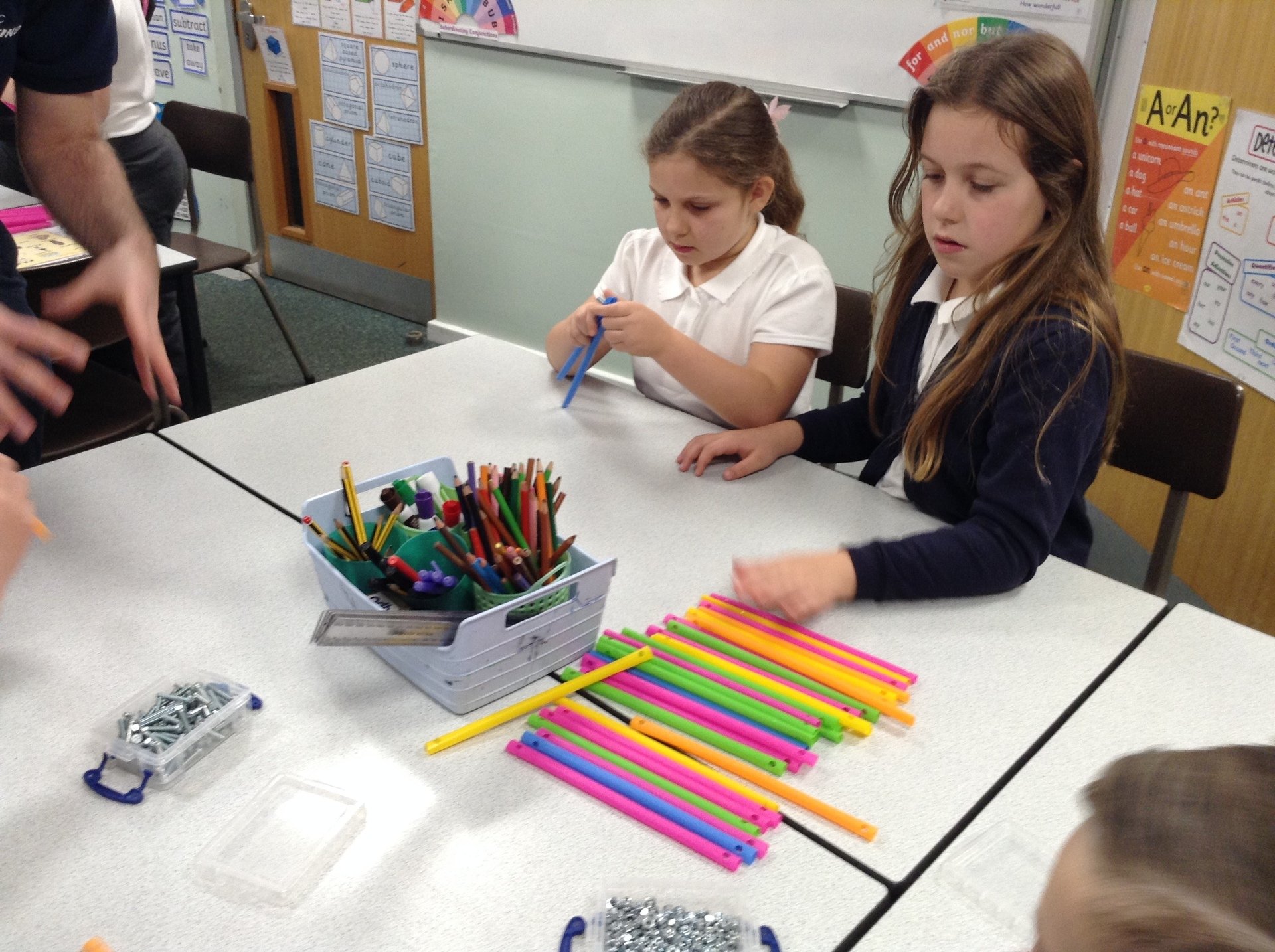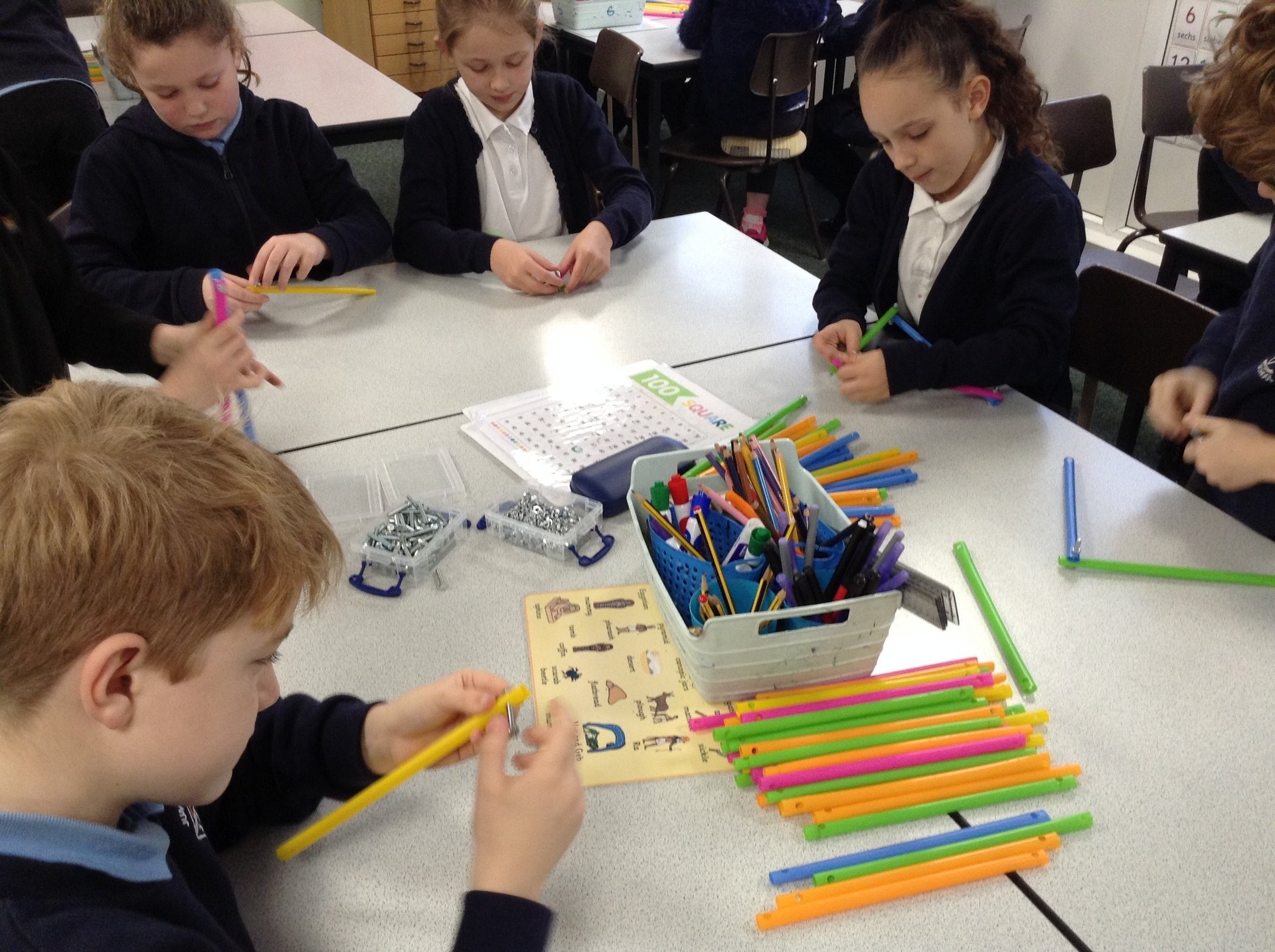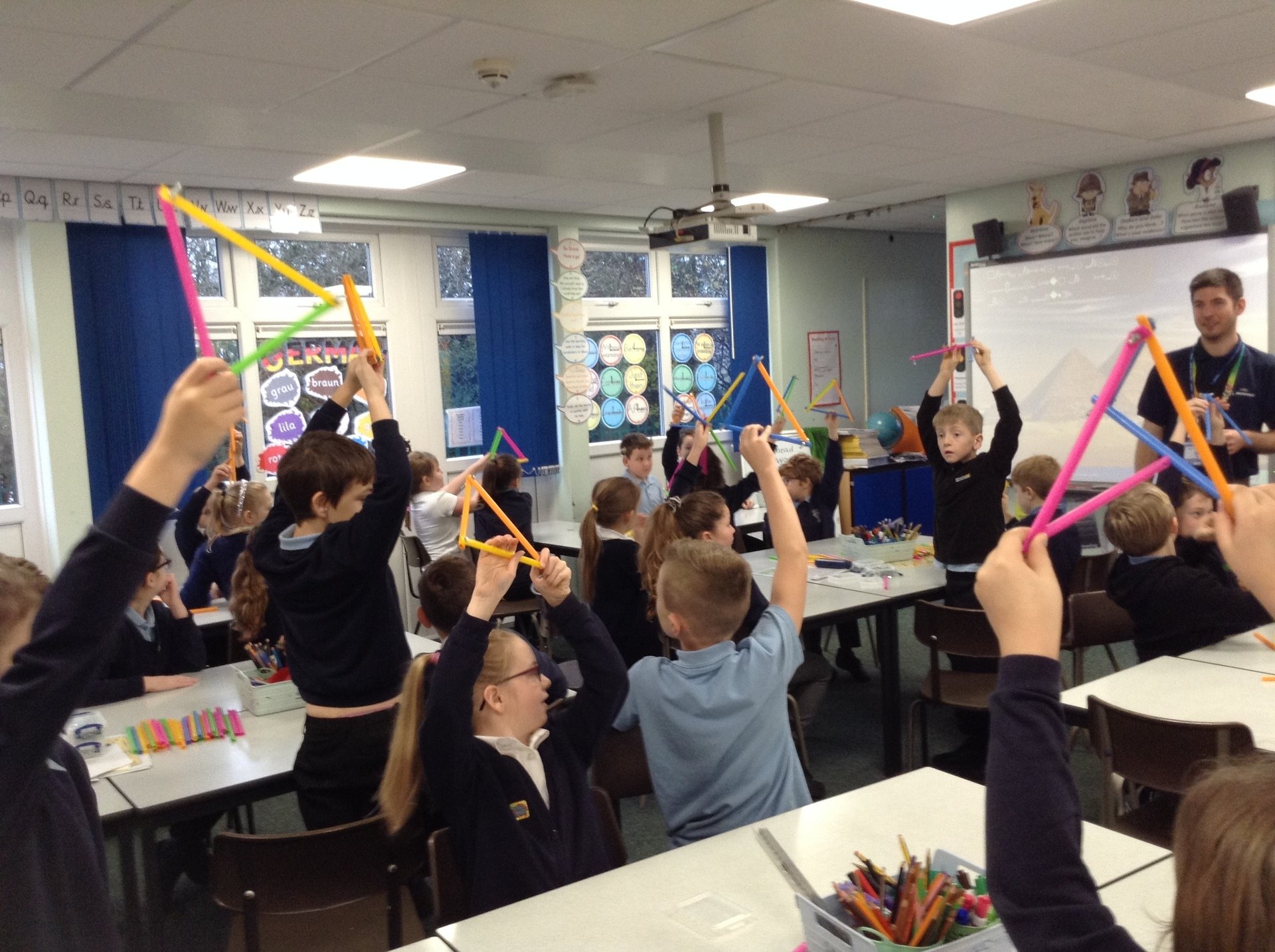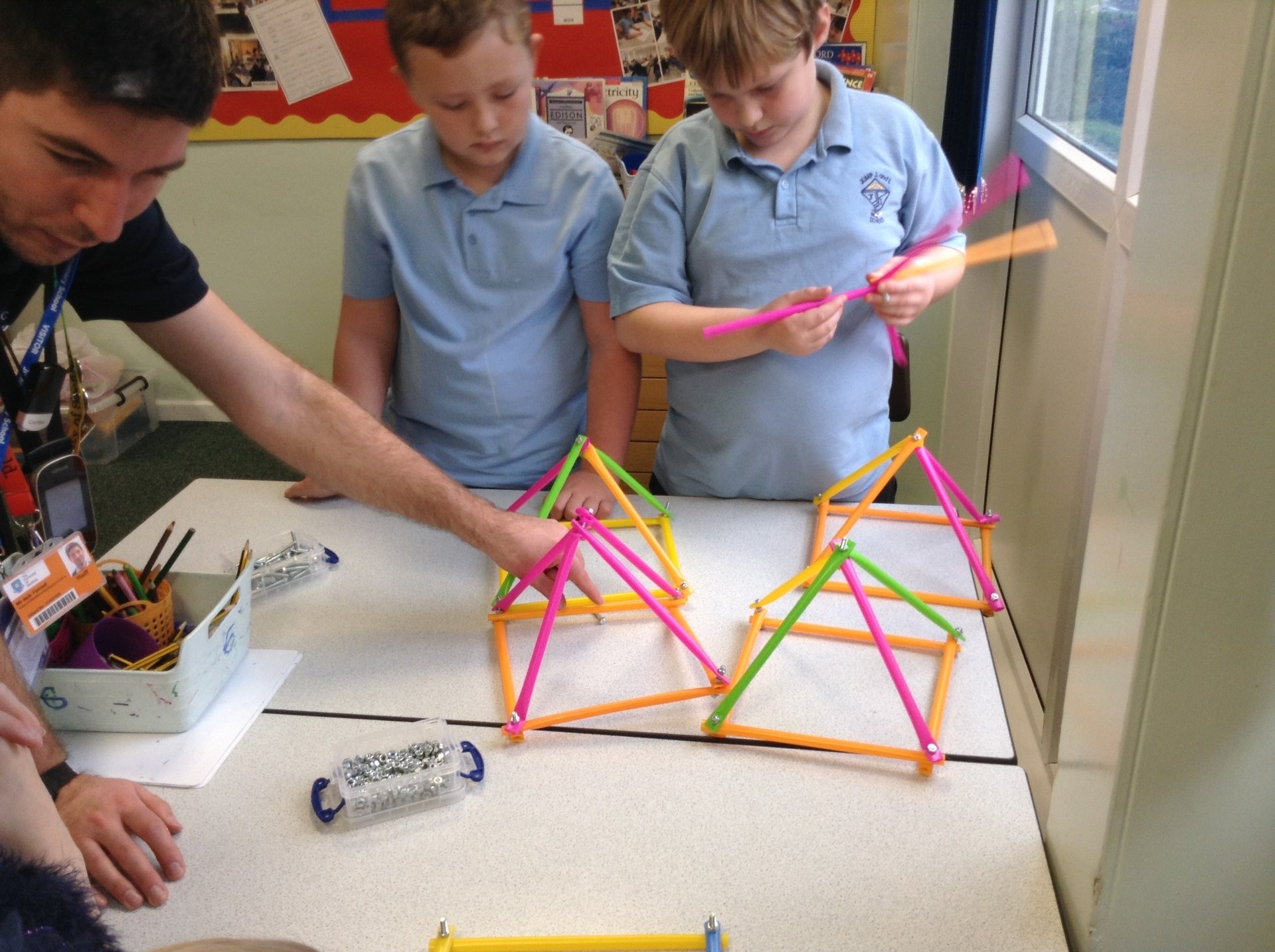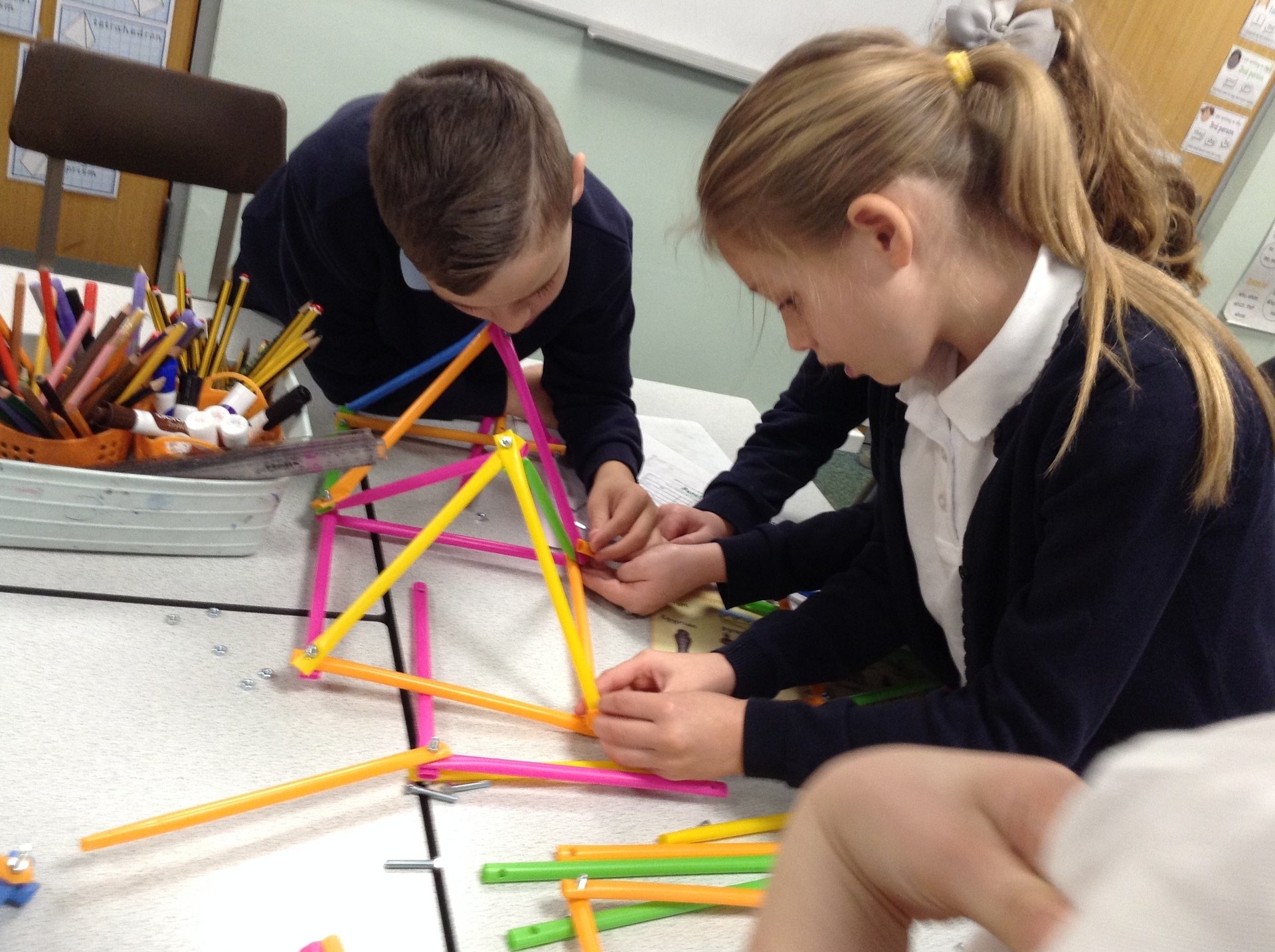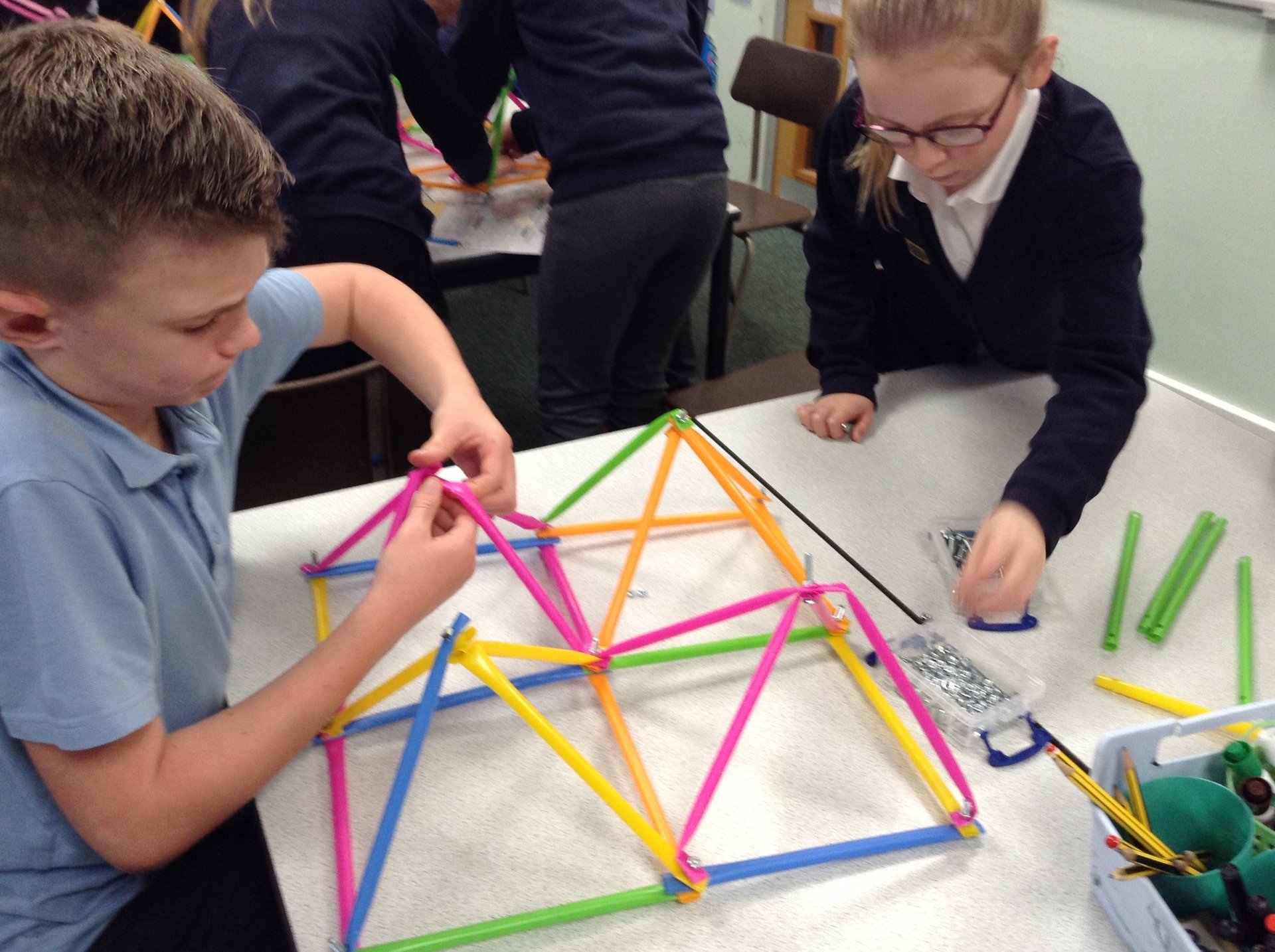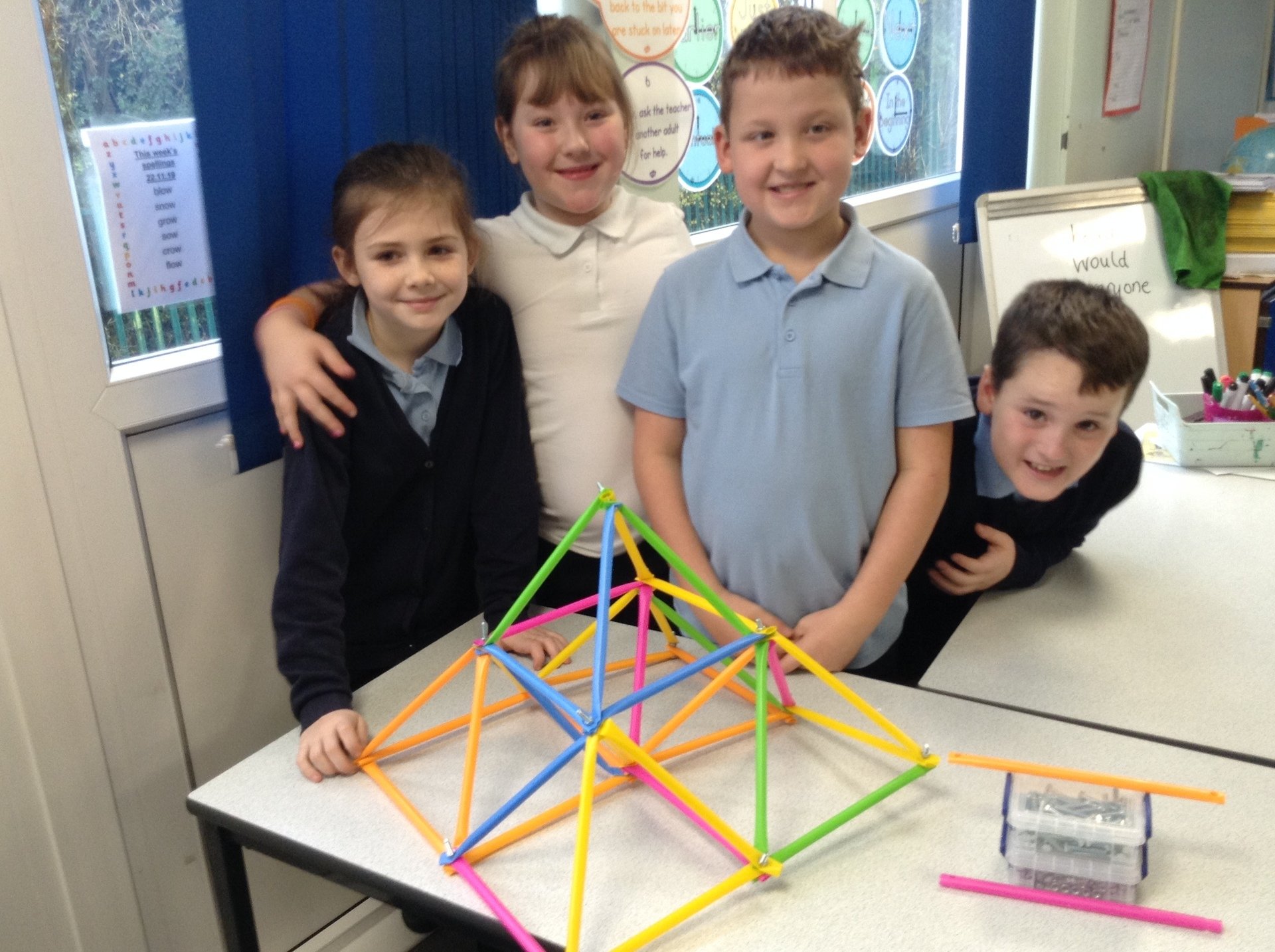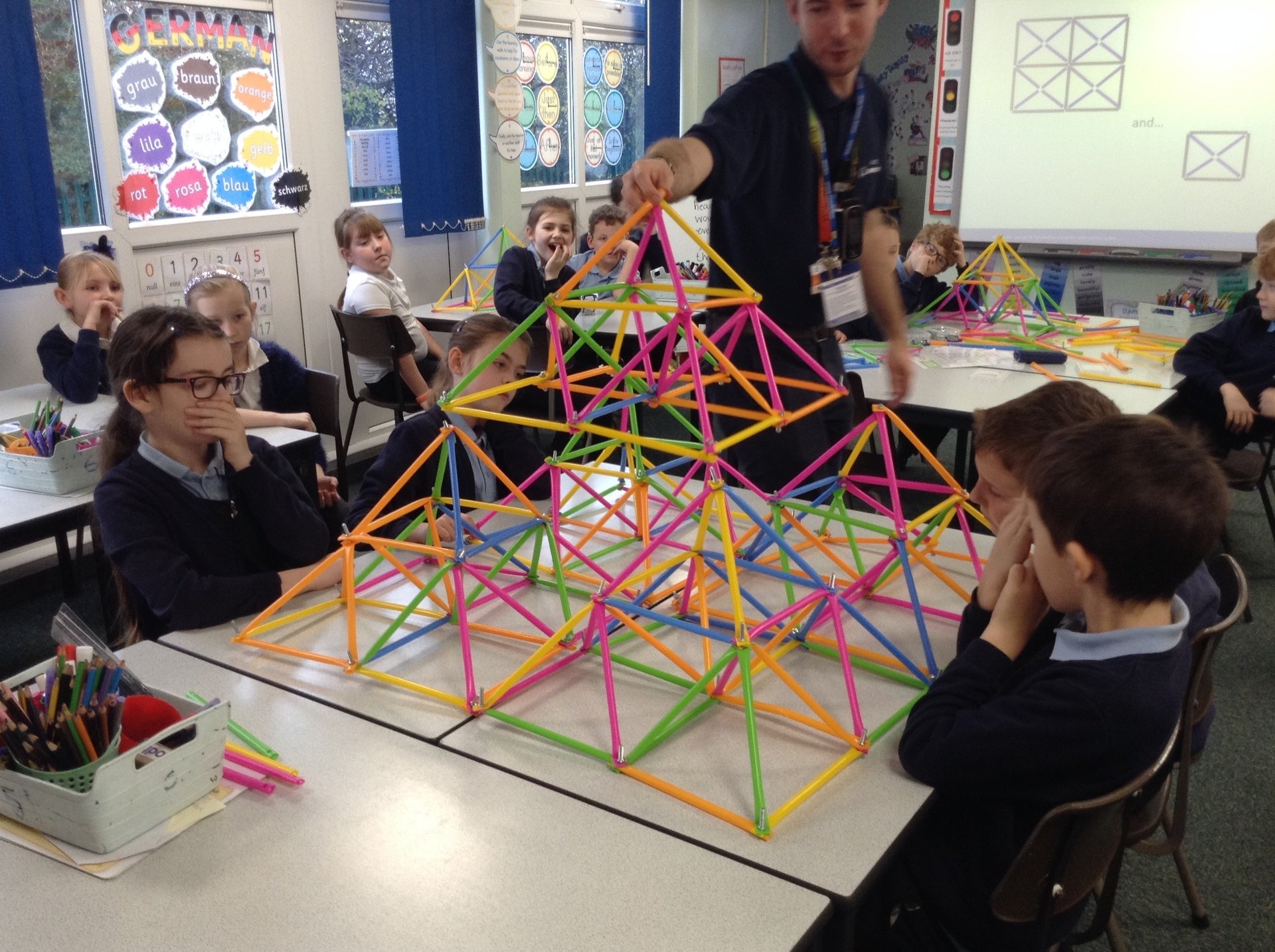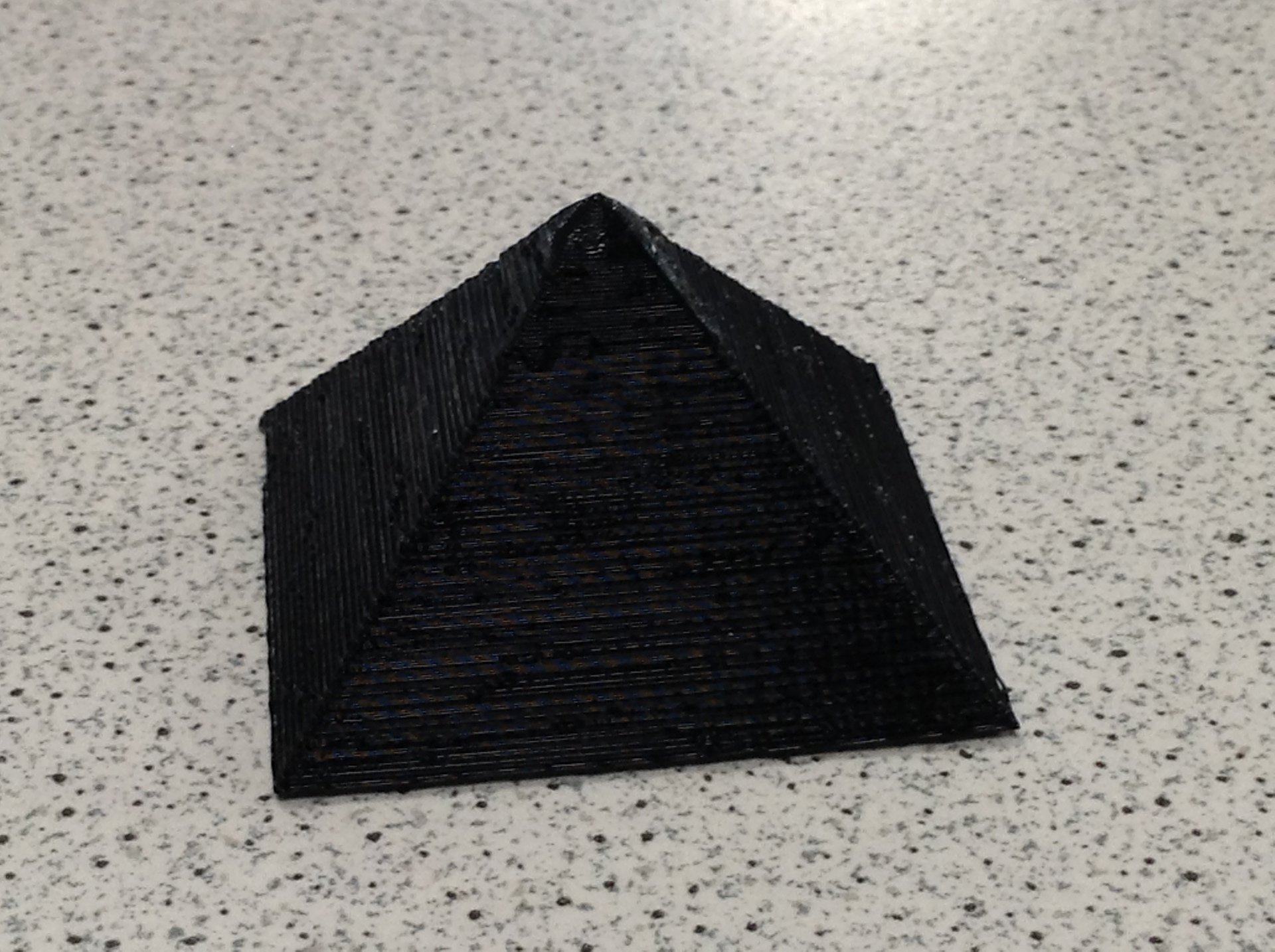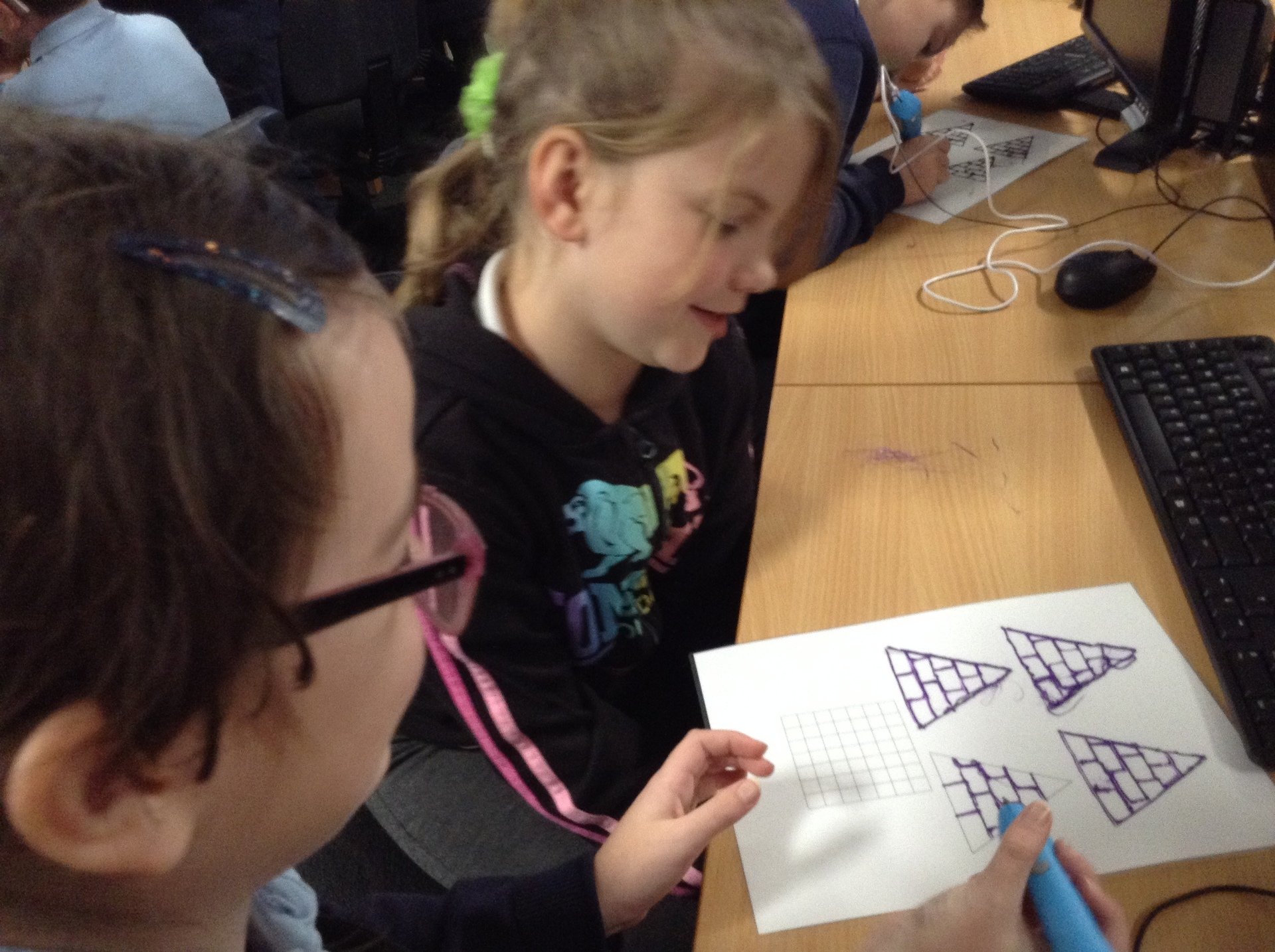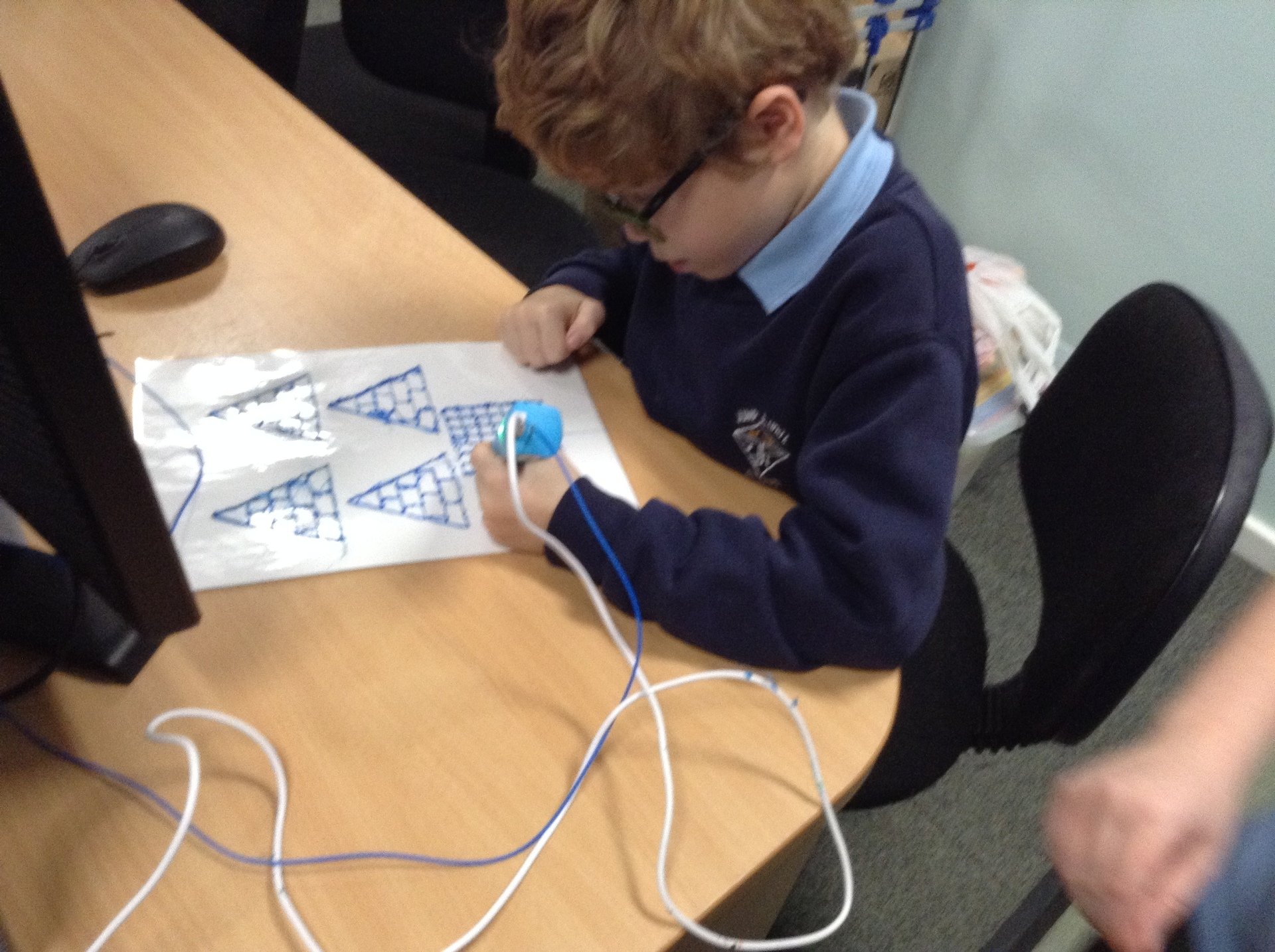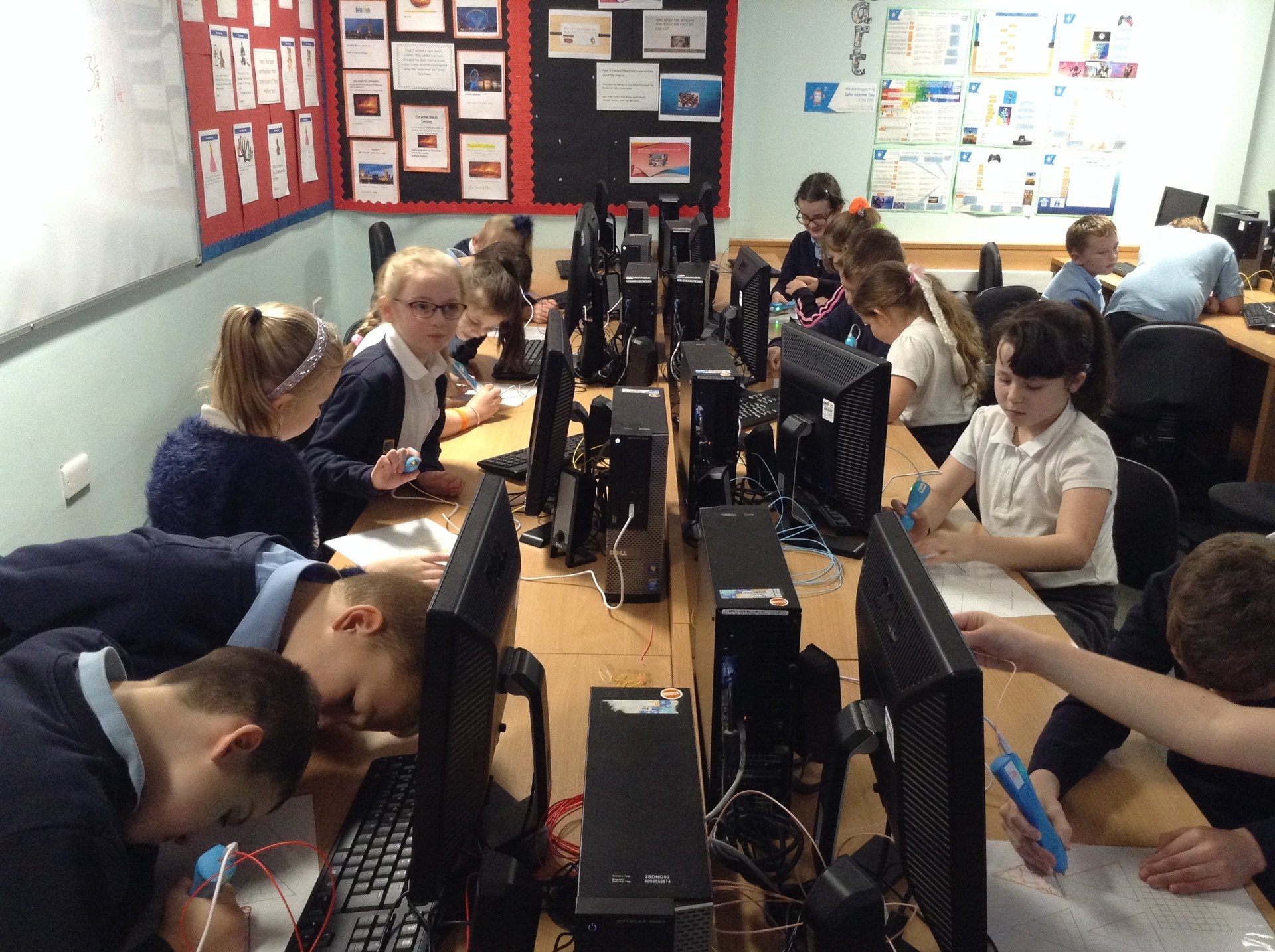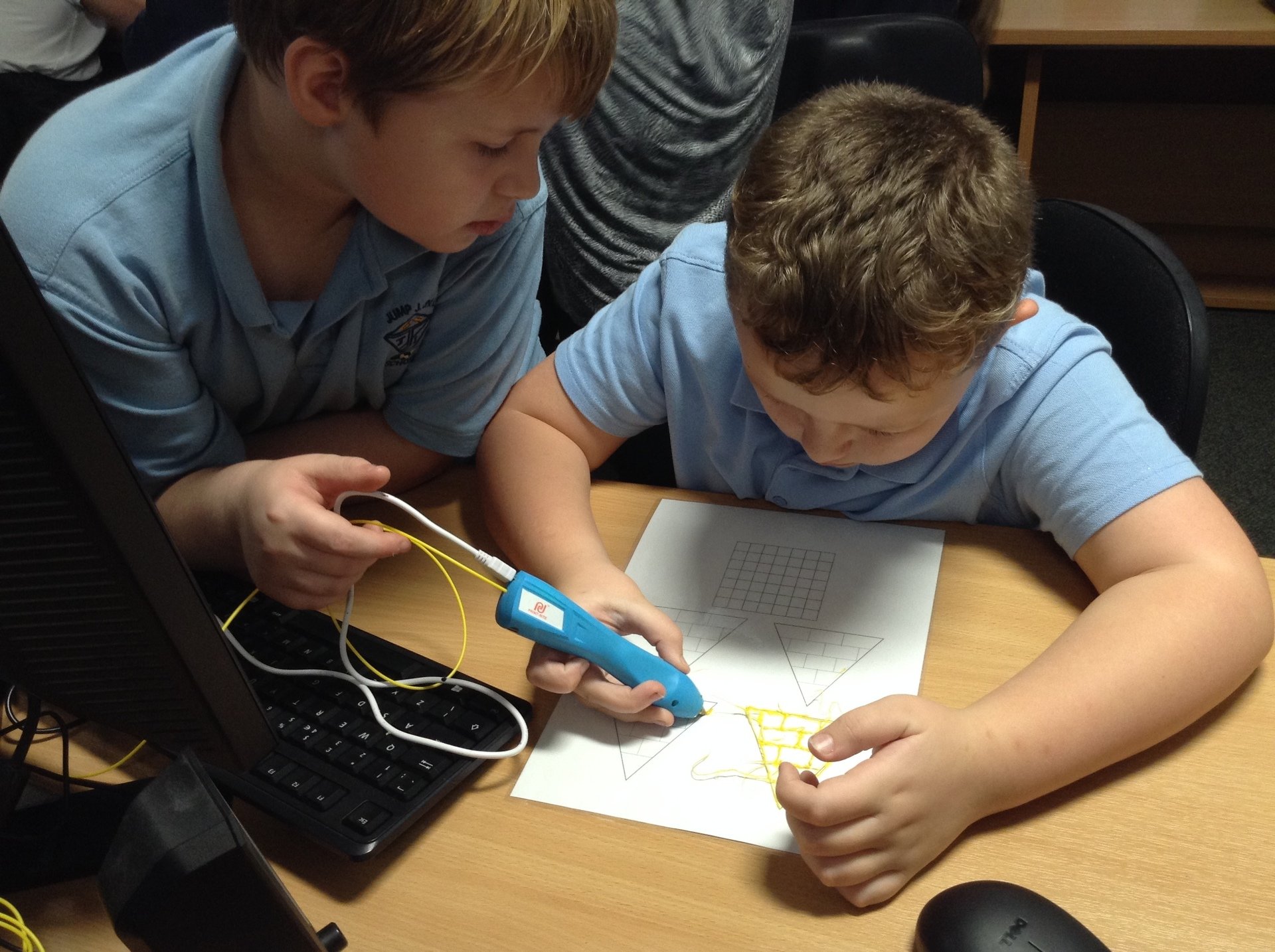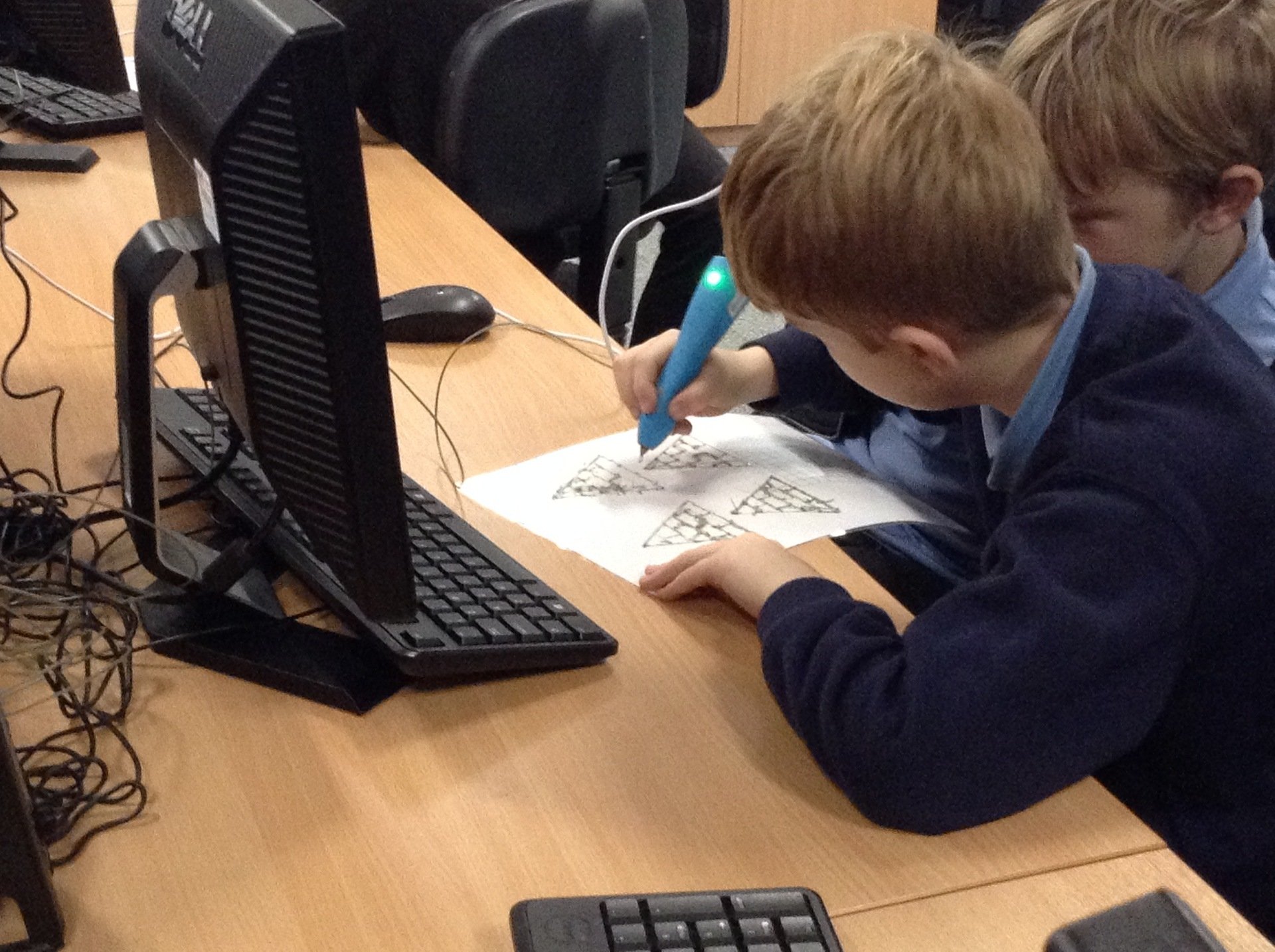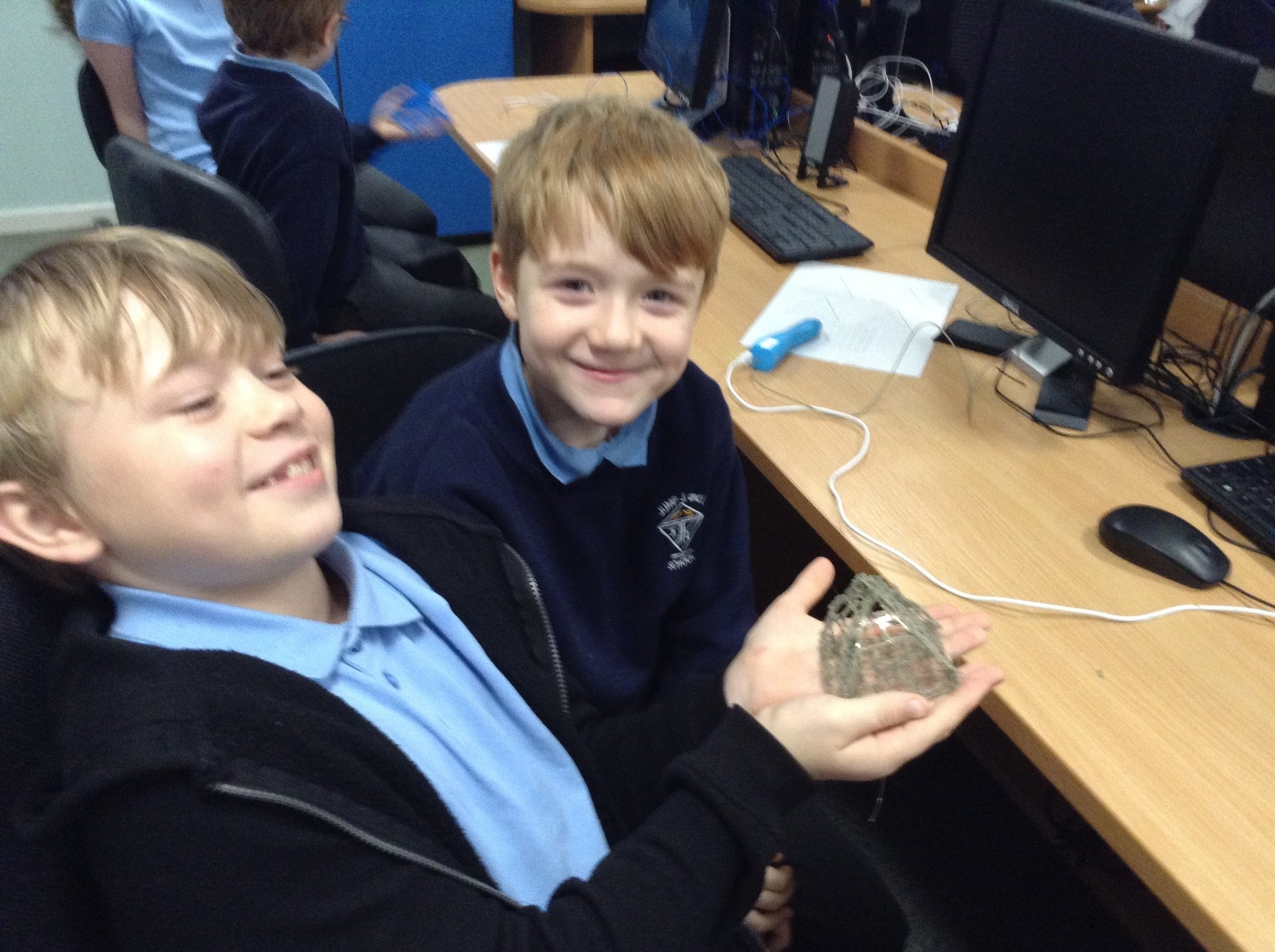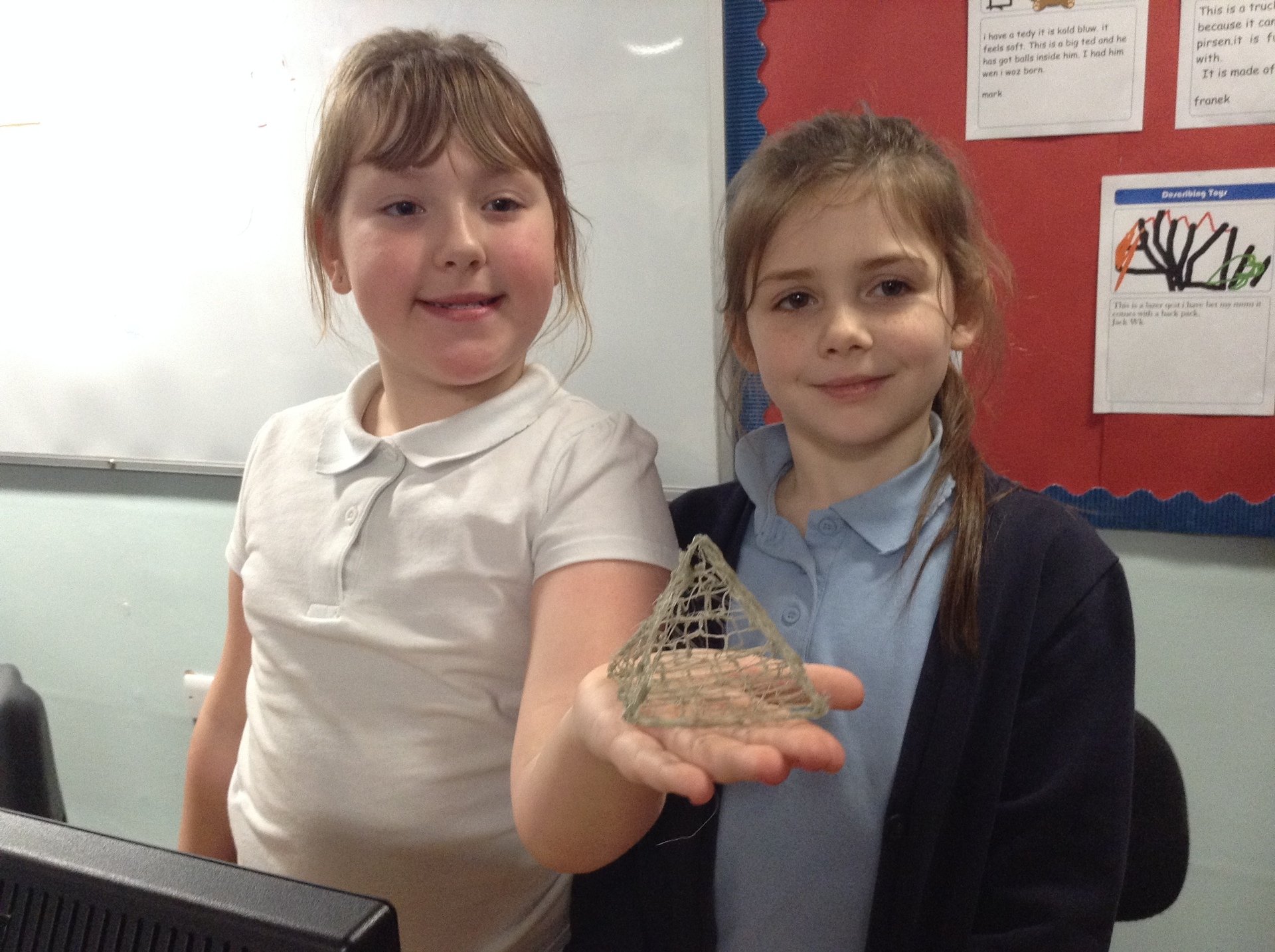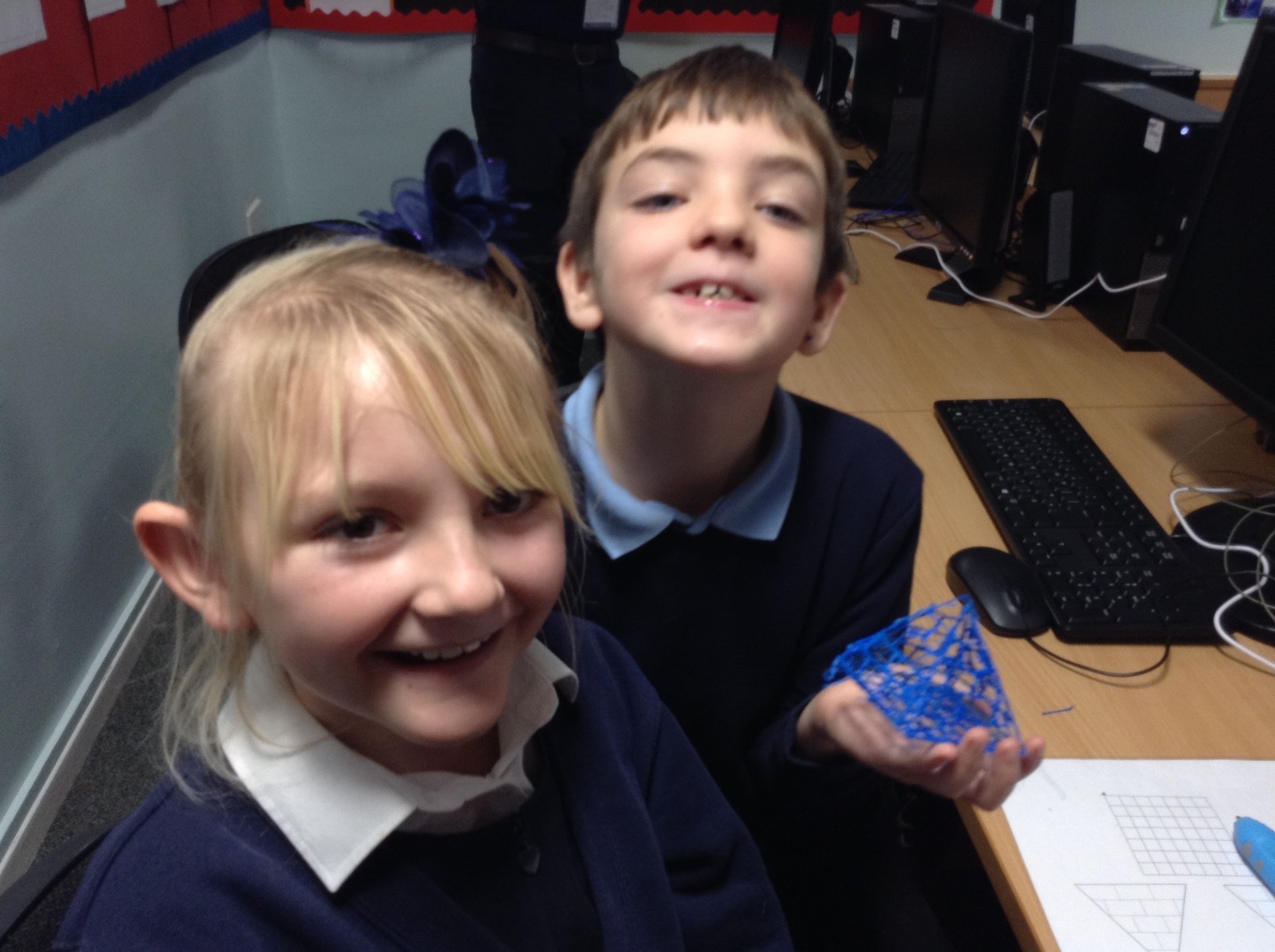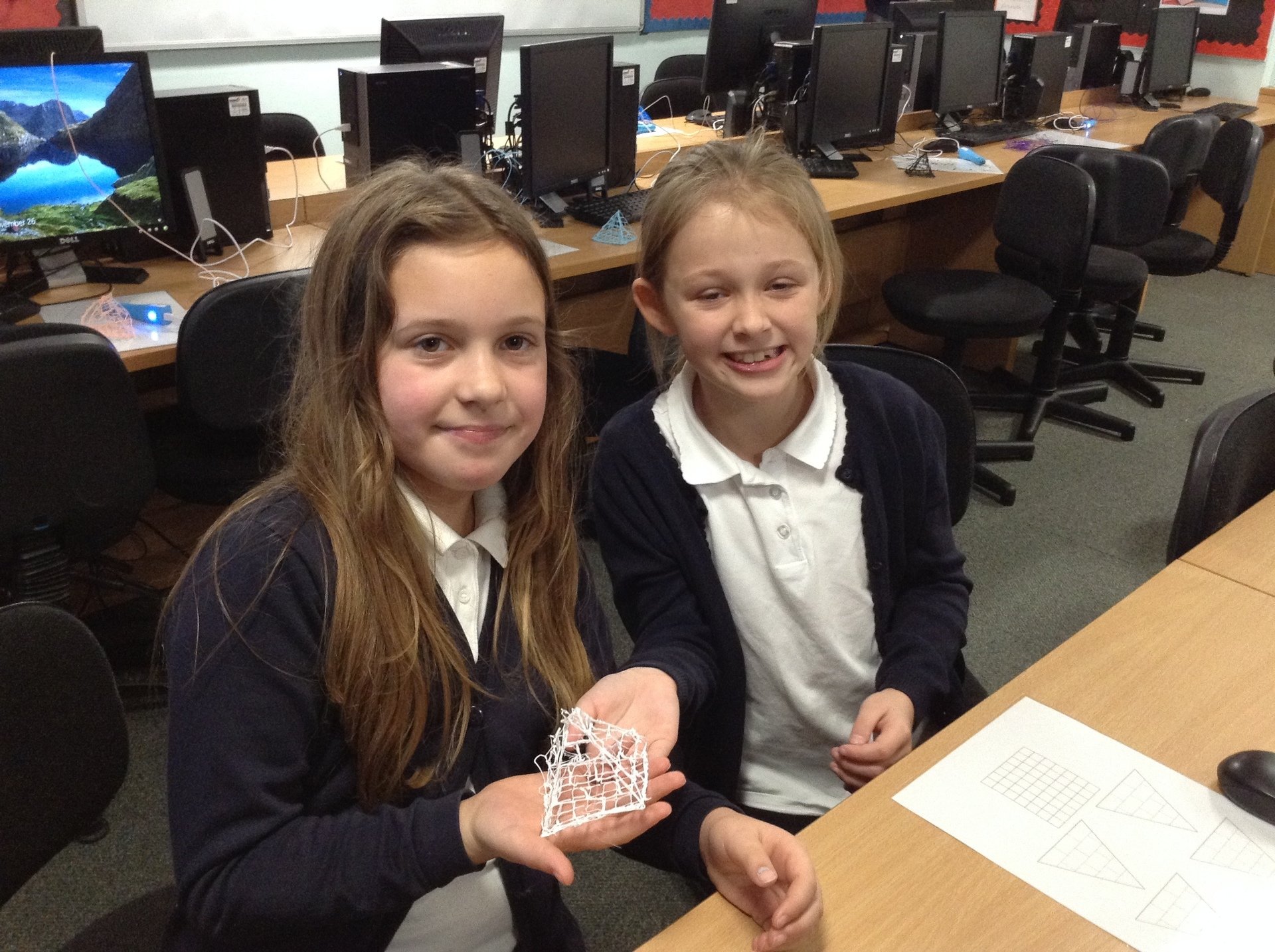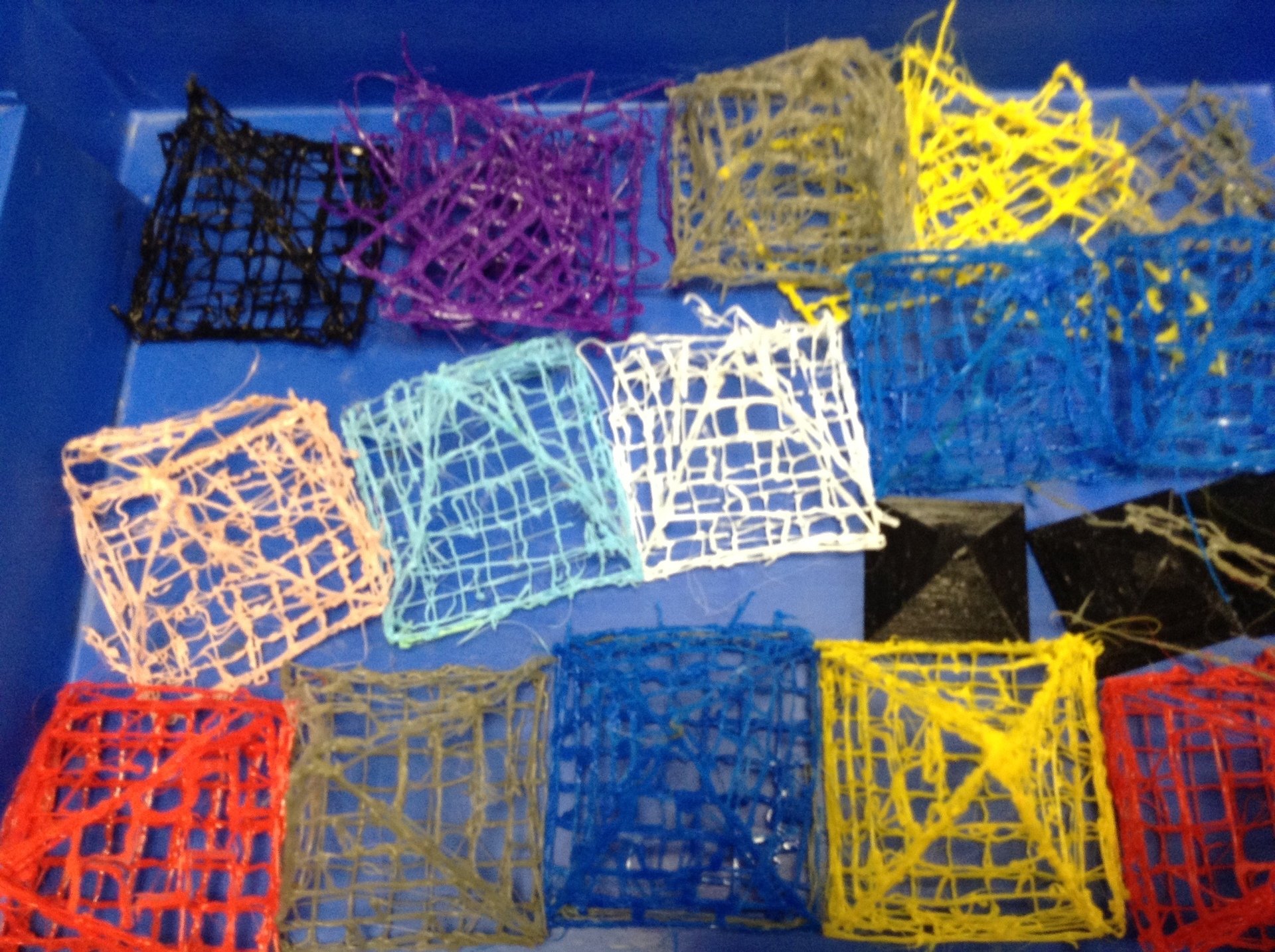 Reception class were given their Bibles this week by Mr and Mrs Sykes from Jump Chapel. The children all stood up and received their Bible individually and took a lovely group photo at the end. Thank you to the parents and grandparents who came to watch.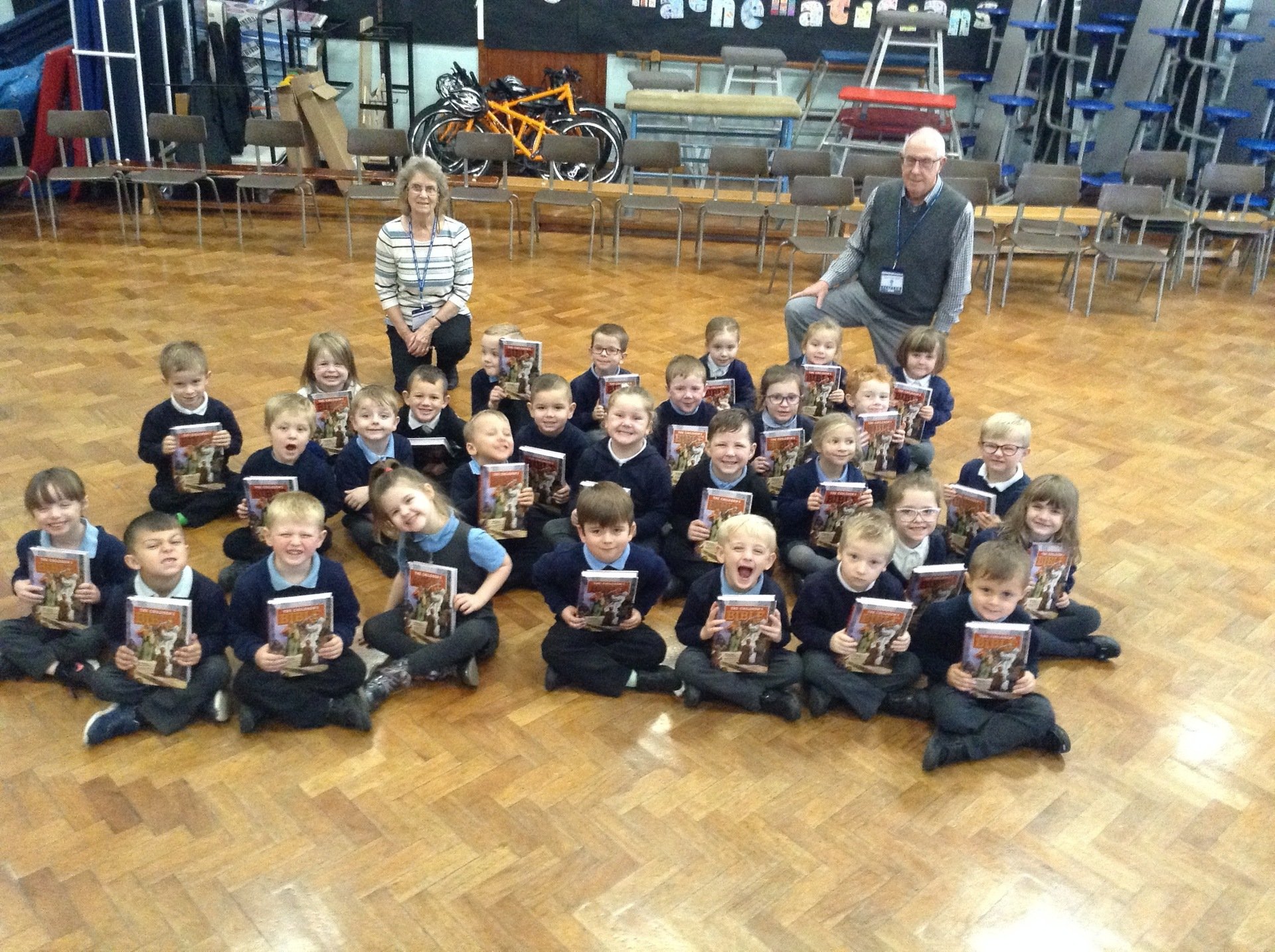 We had an author in school this week! Malcolm J Hogan, author of the Granny Norbag series of books, came in with Granny Norbag to talk about his books, his inspiration to write and how everyone can be an author! He delivered 2 assemblies, visited Nursery, signed his books and opened our revamped library areas. We have some very talented staff in school who have made the fiction and non-fiction areas look amazing! For more information on Granny Norbag (including ordering books) please visit https://www.grannynorbag.co.uk/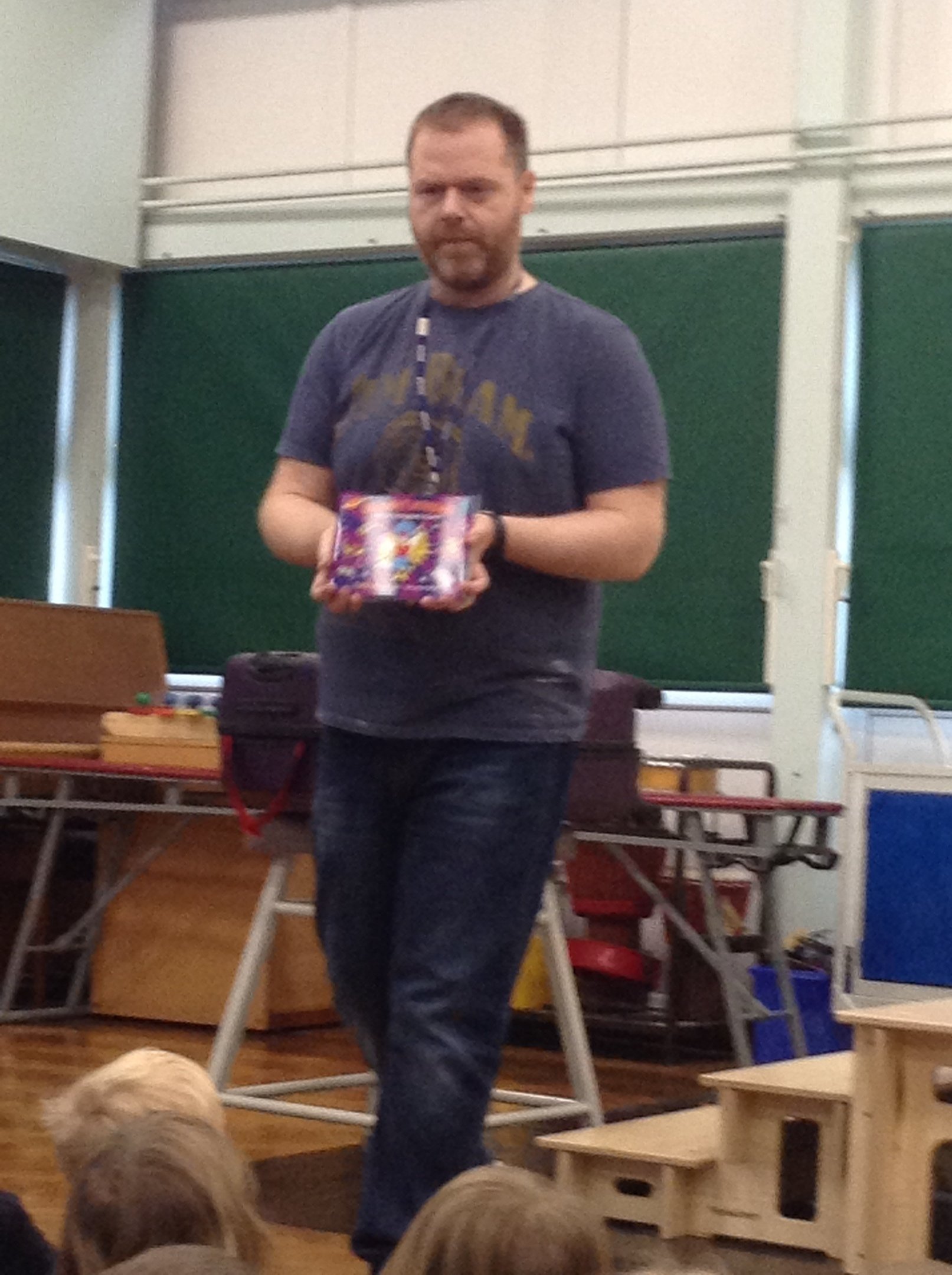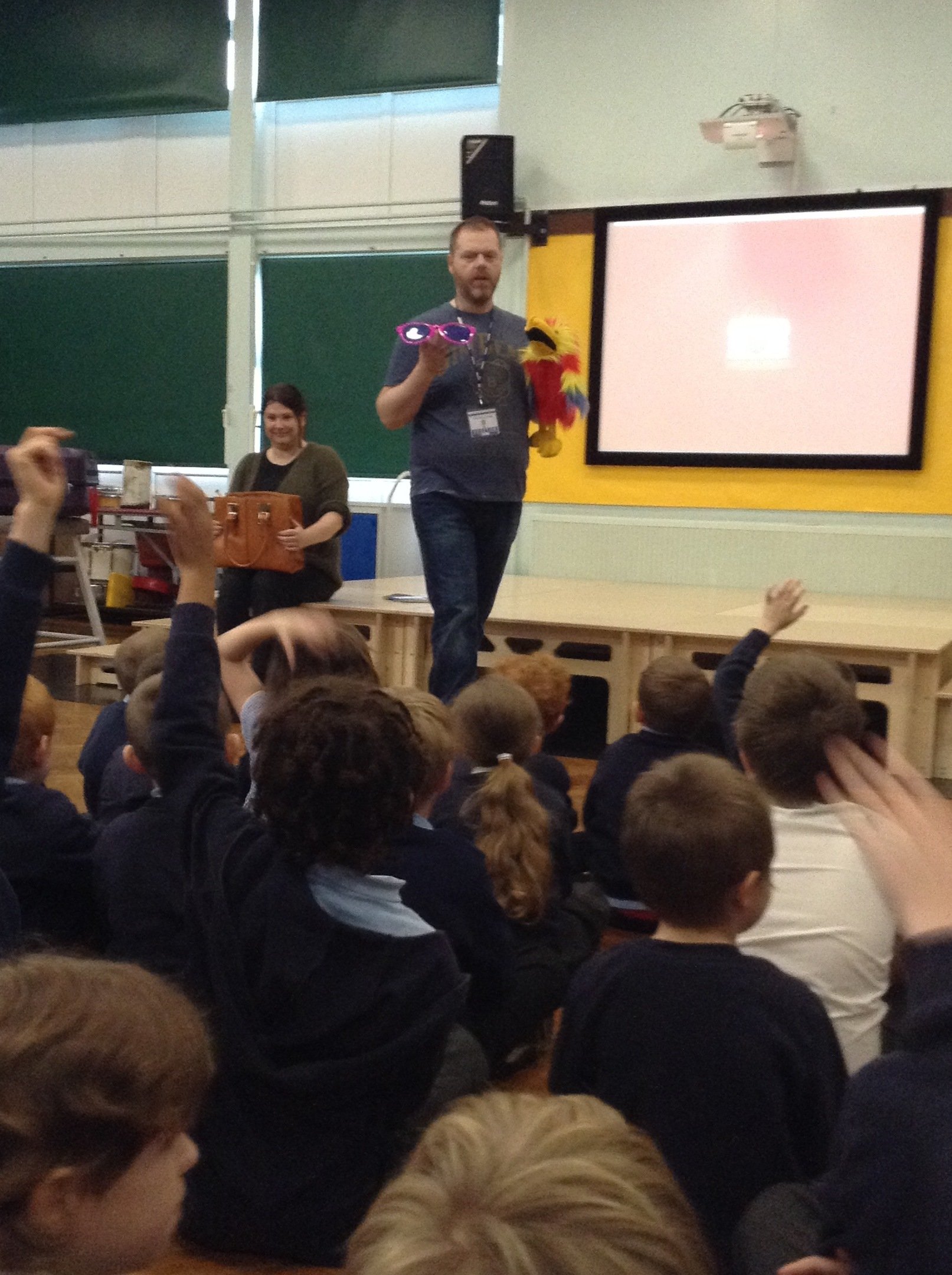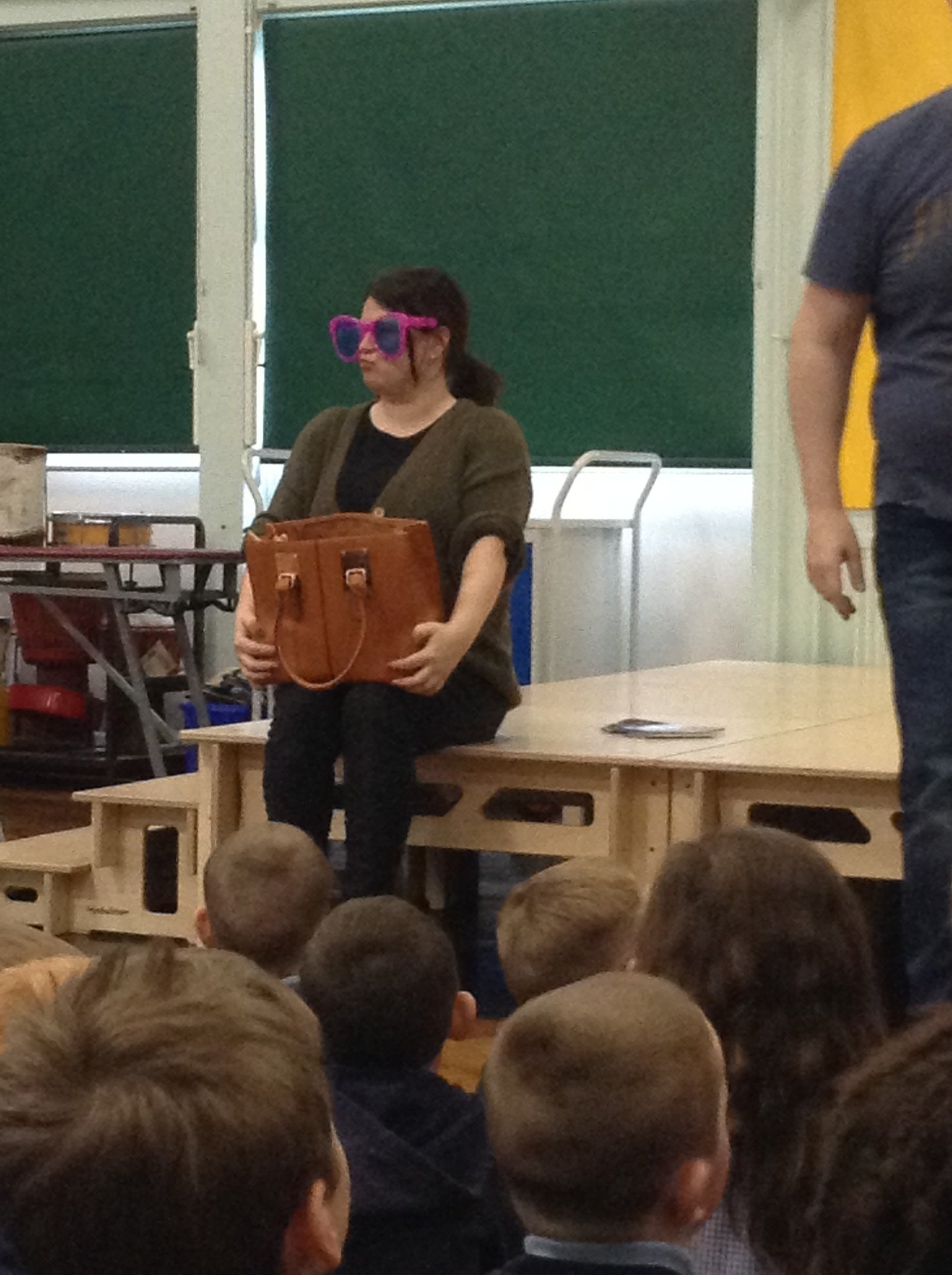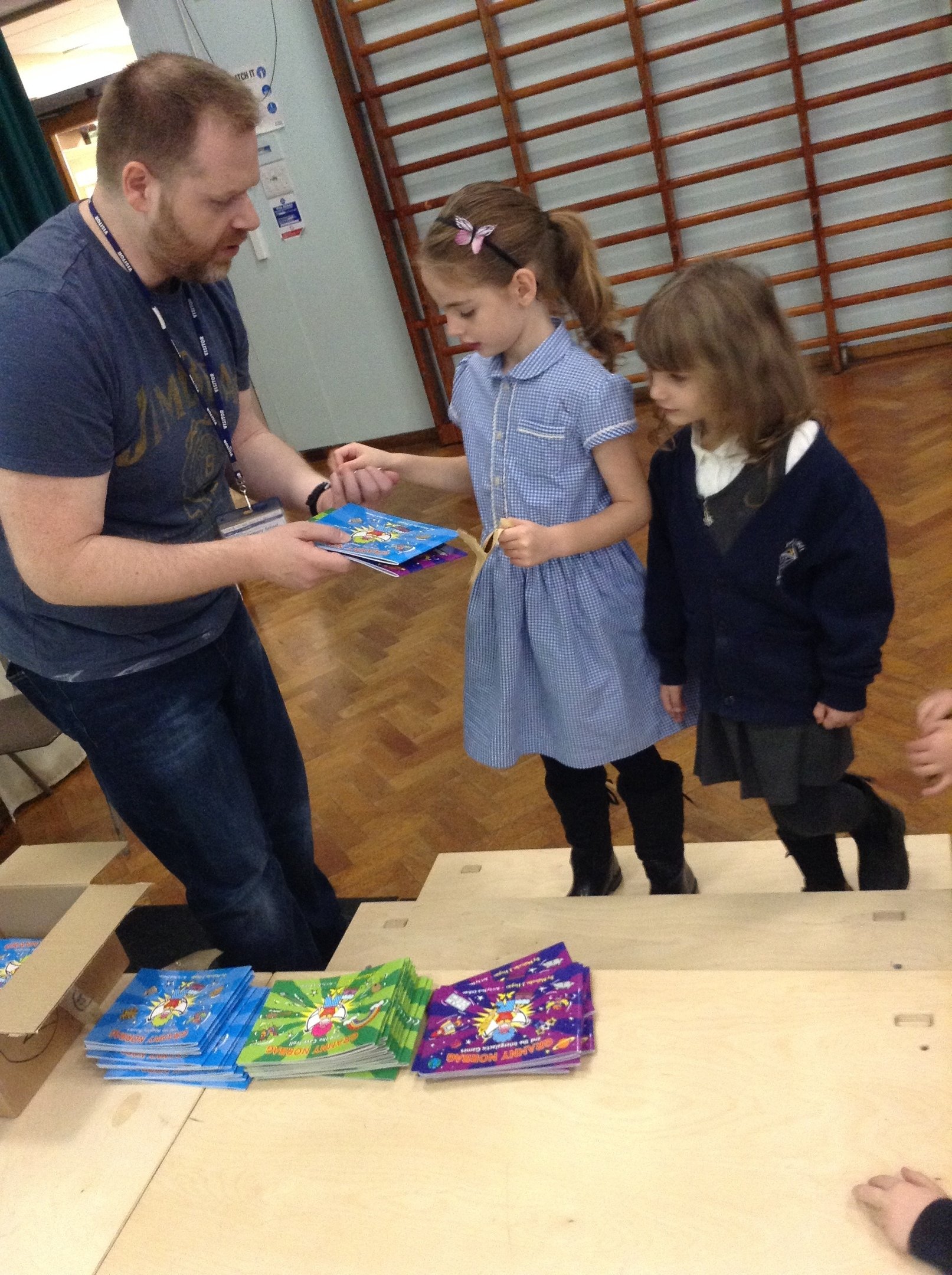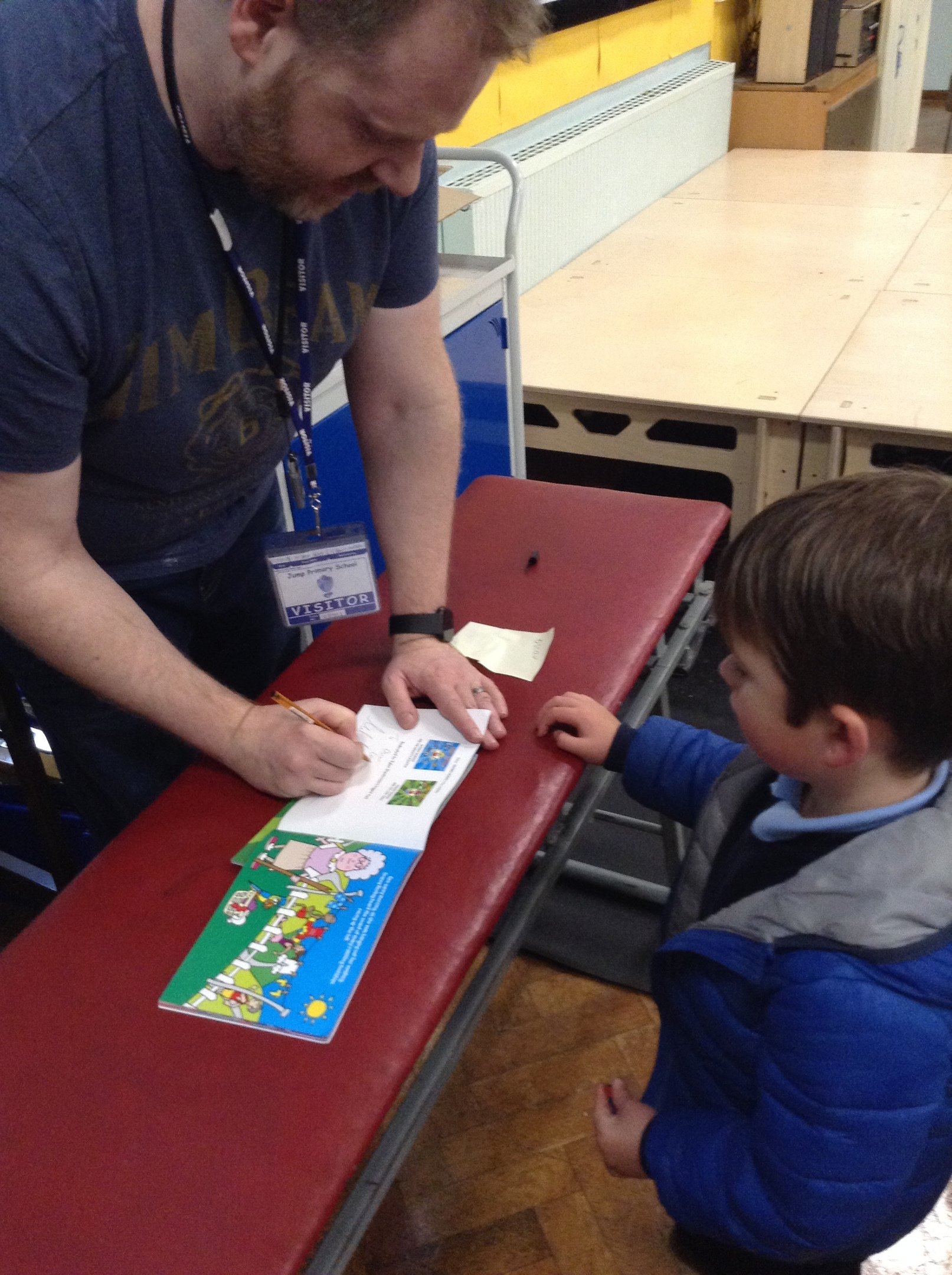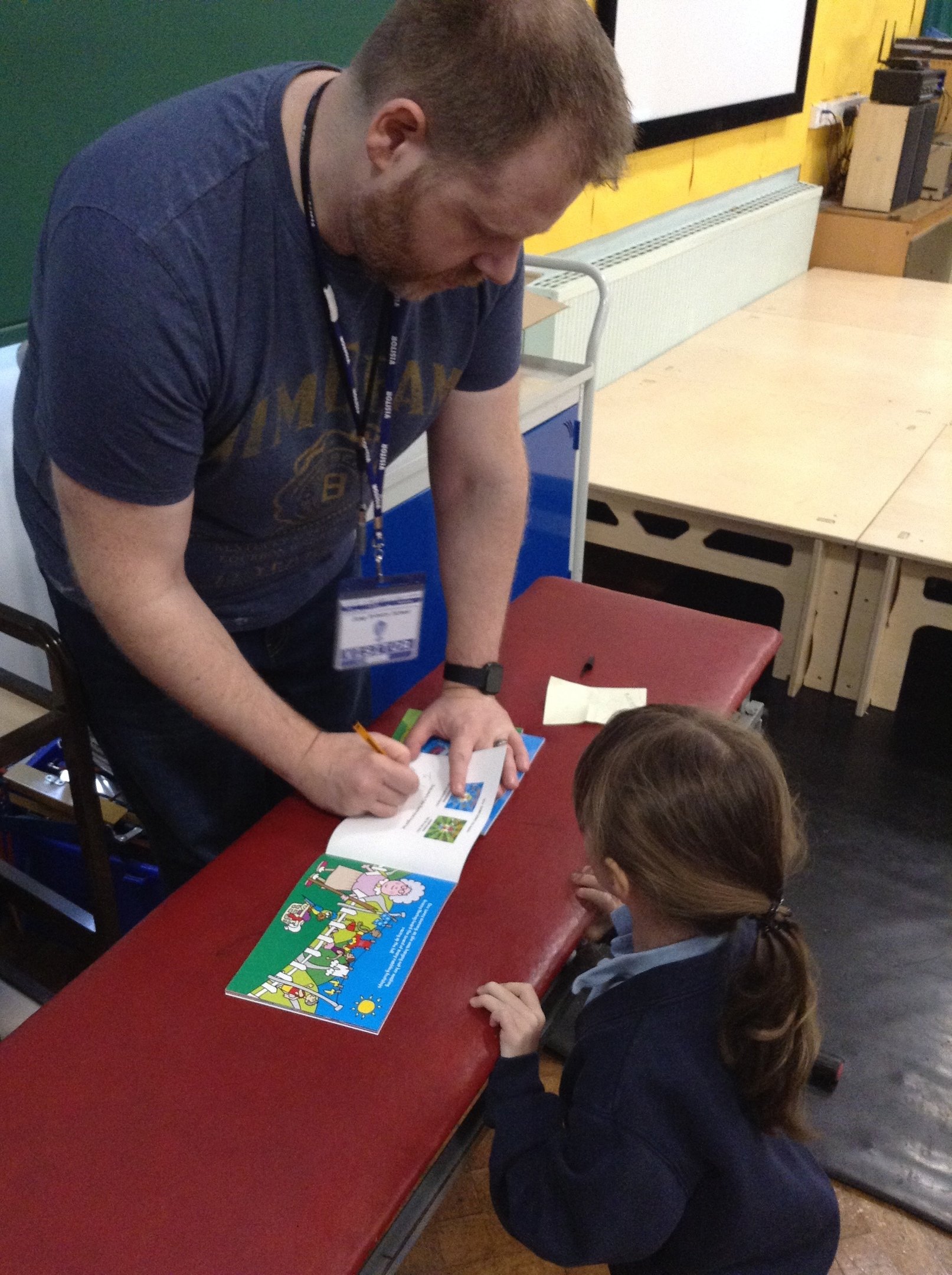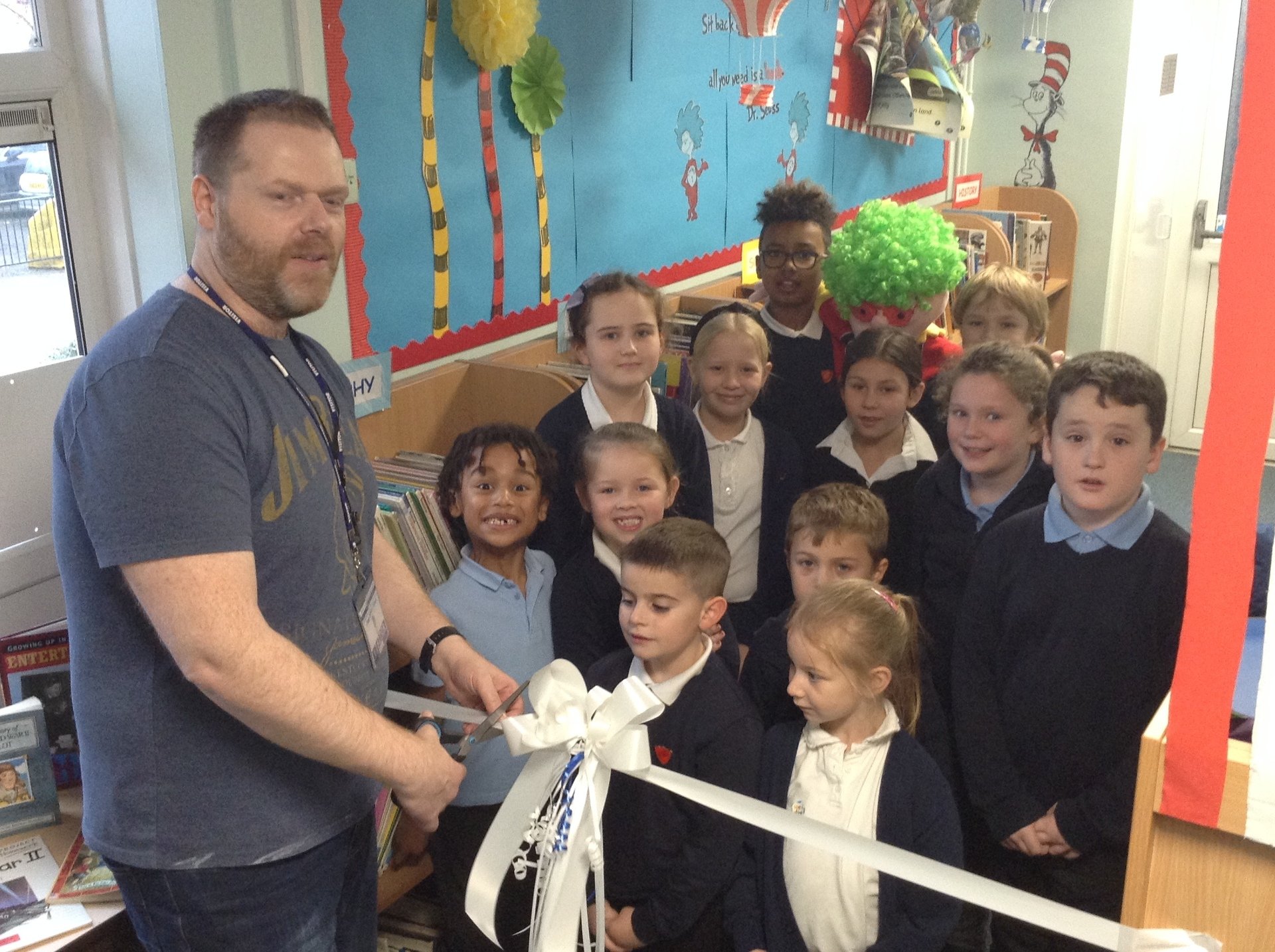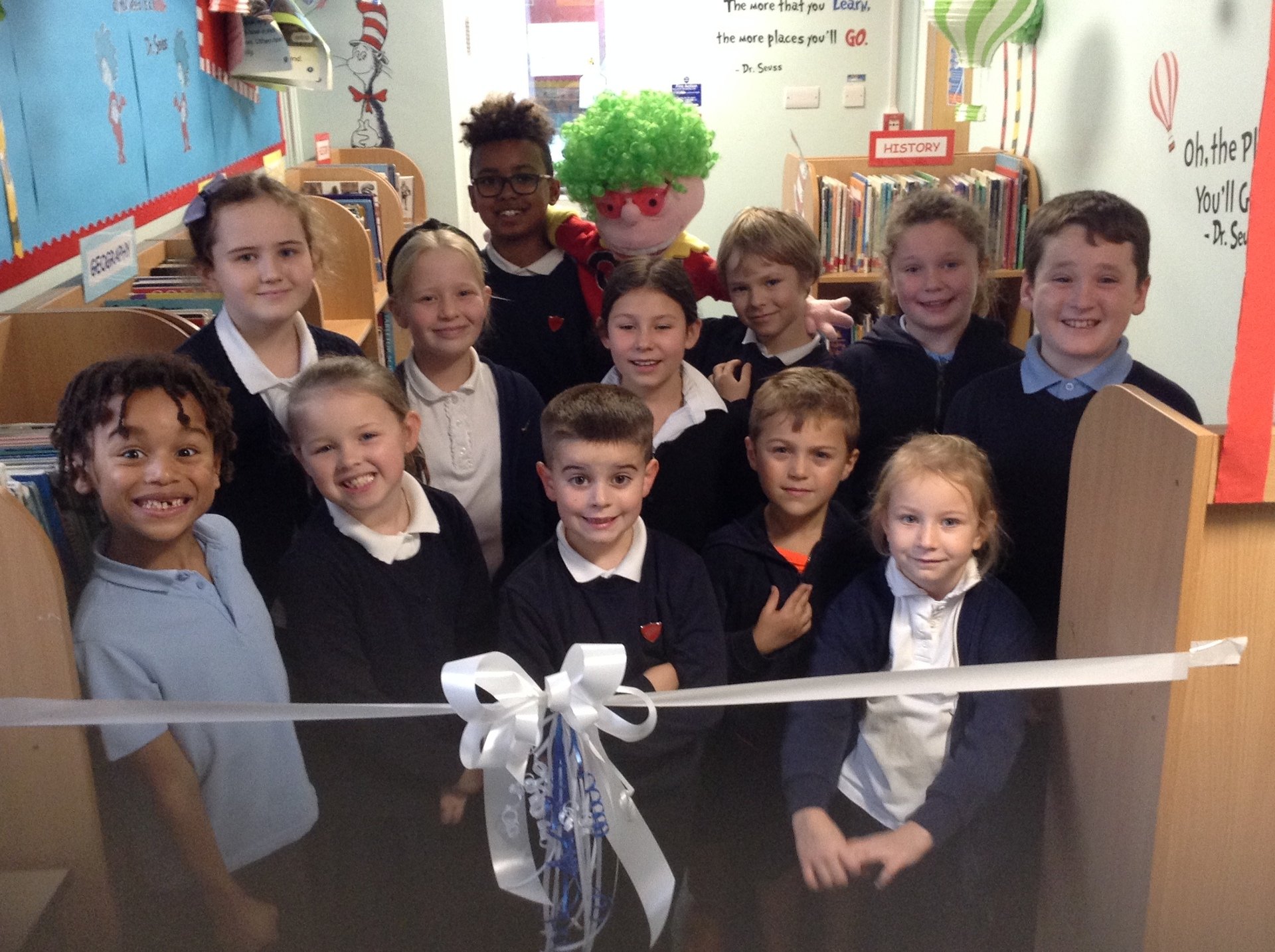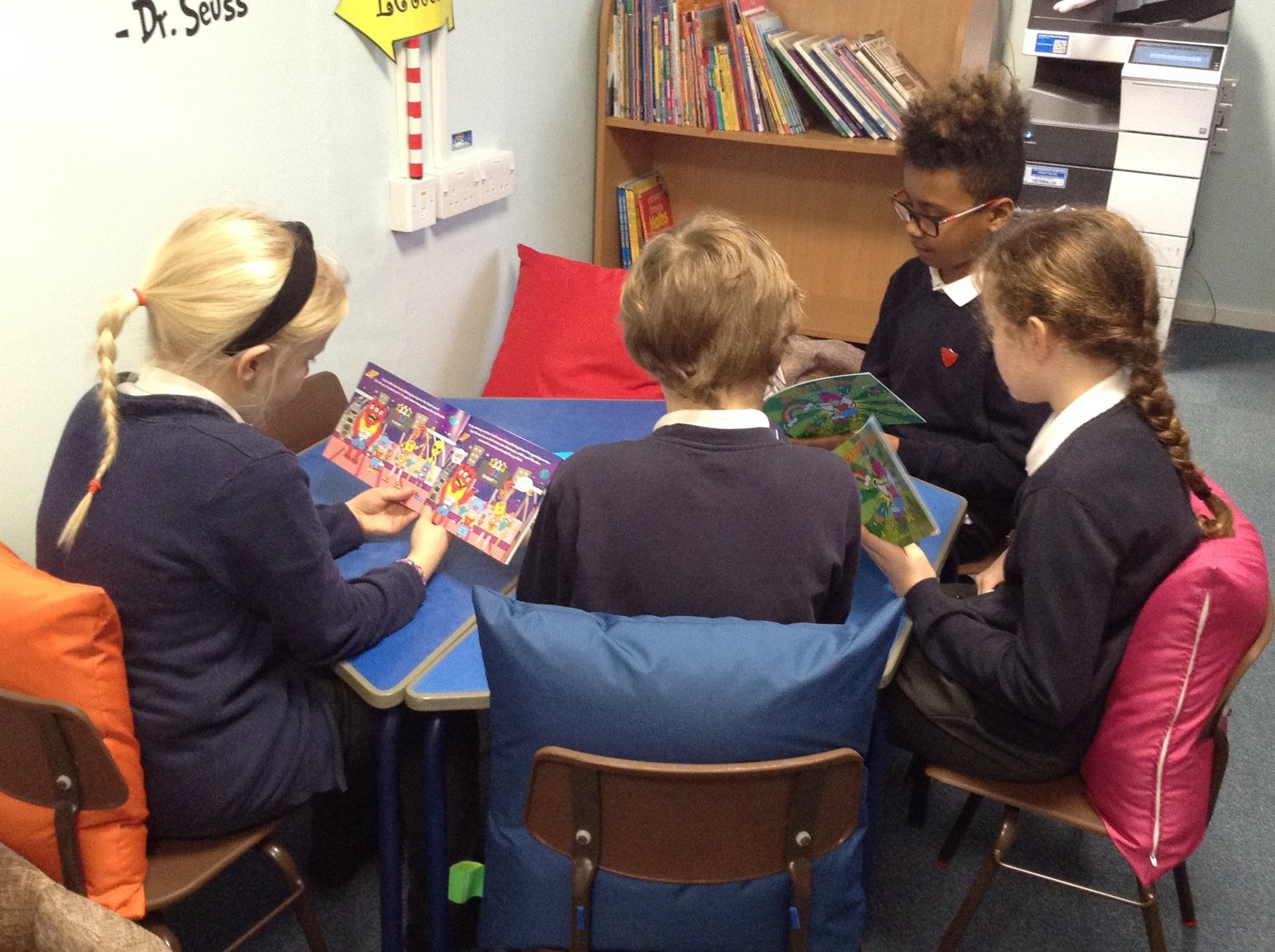 Science club was another great success this week for Reception, Year 1 and 2 pupils. The made amazing lava lamps and fake snow among many other experiments. The children really enjoyed it!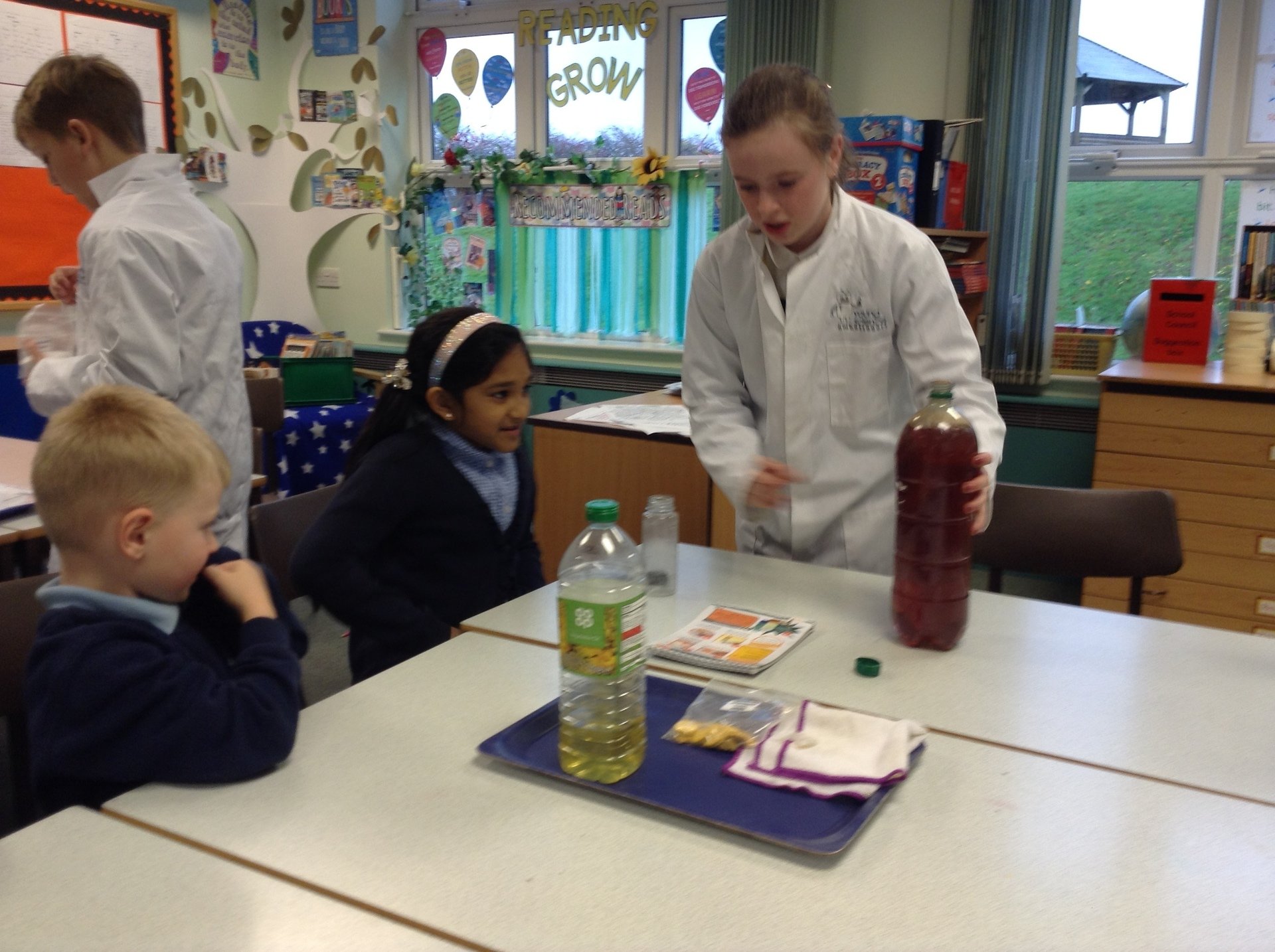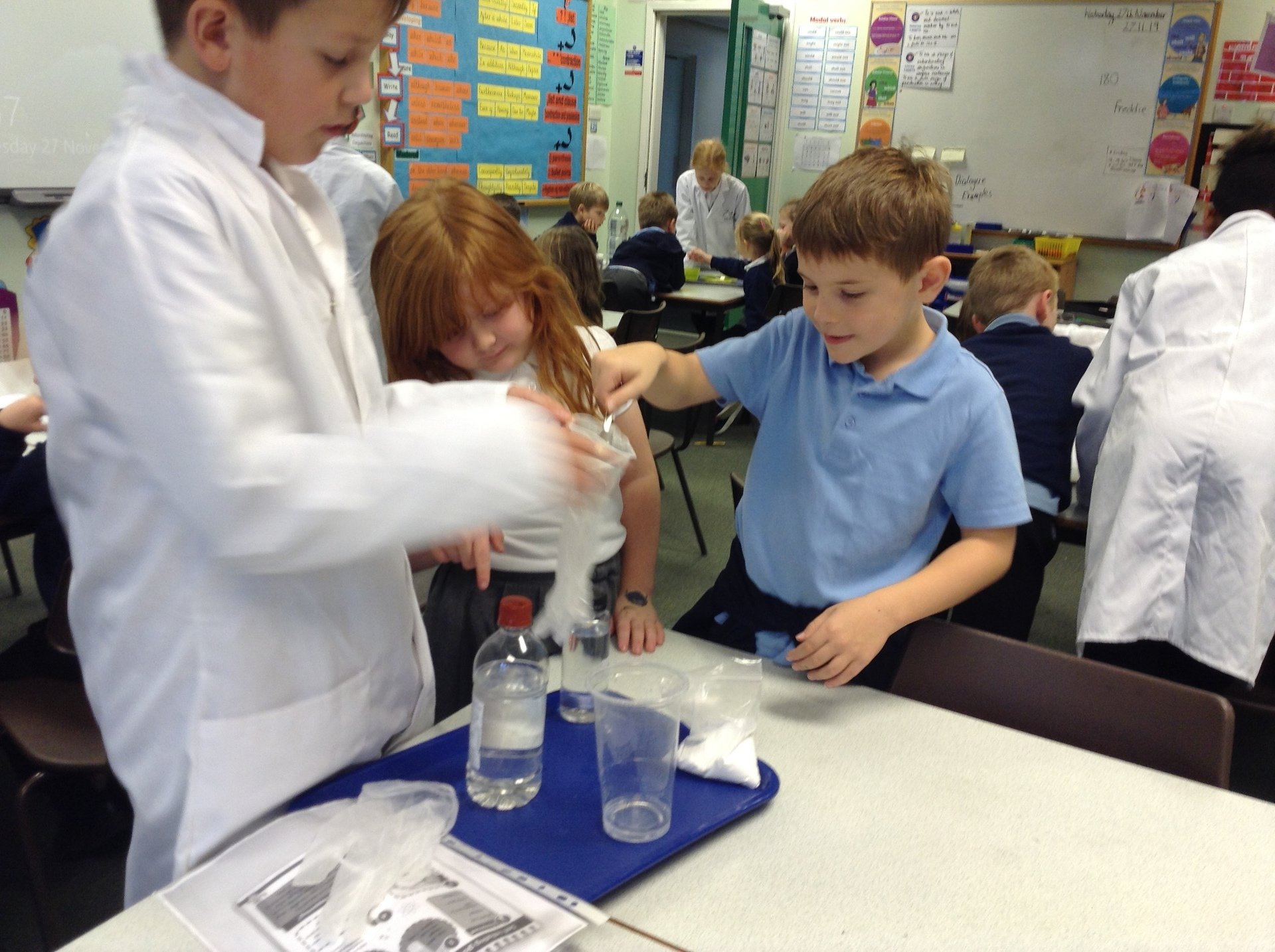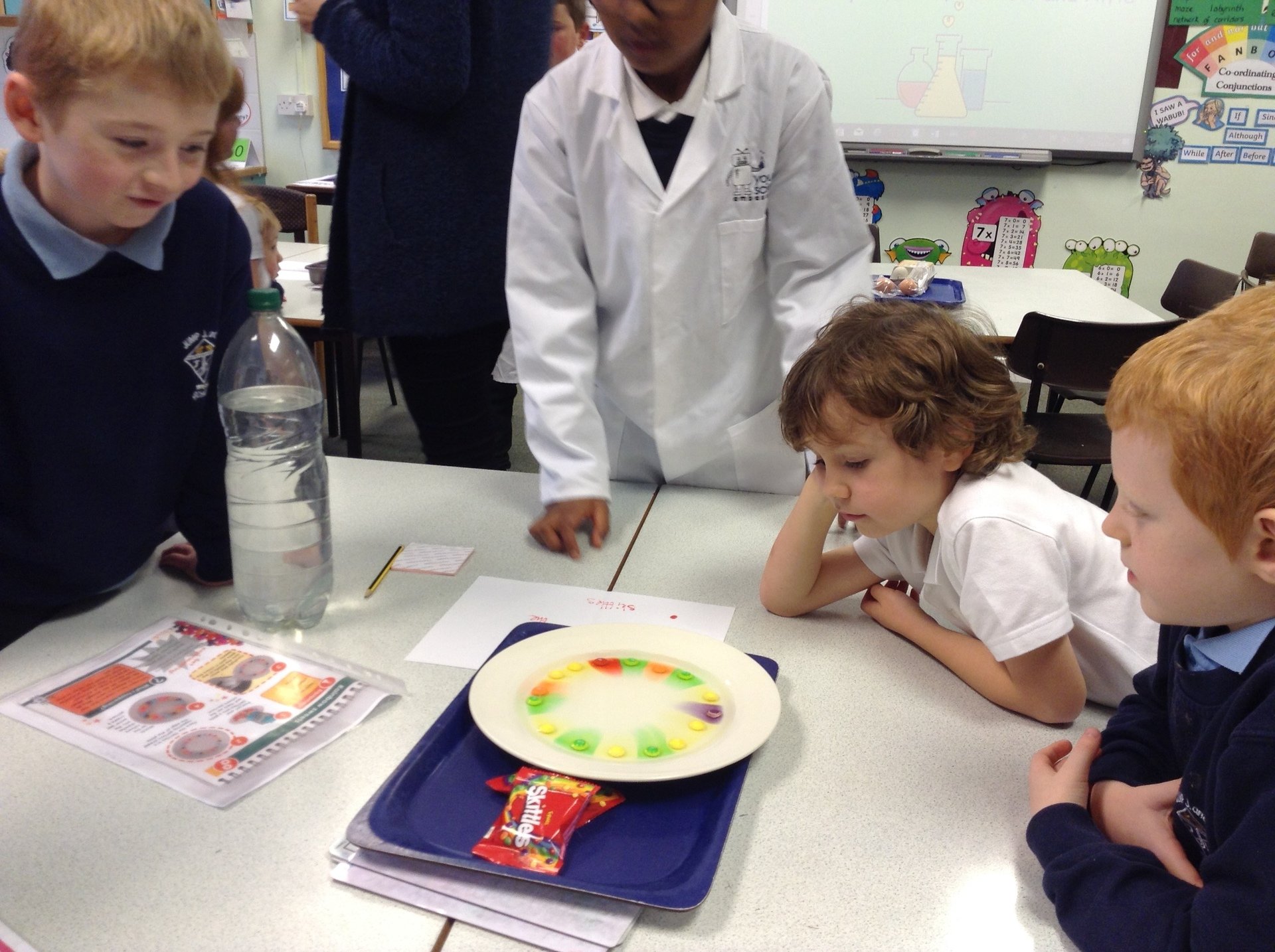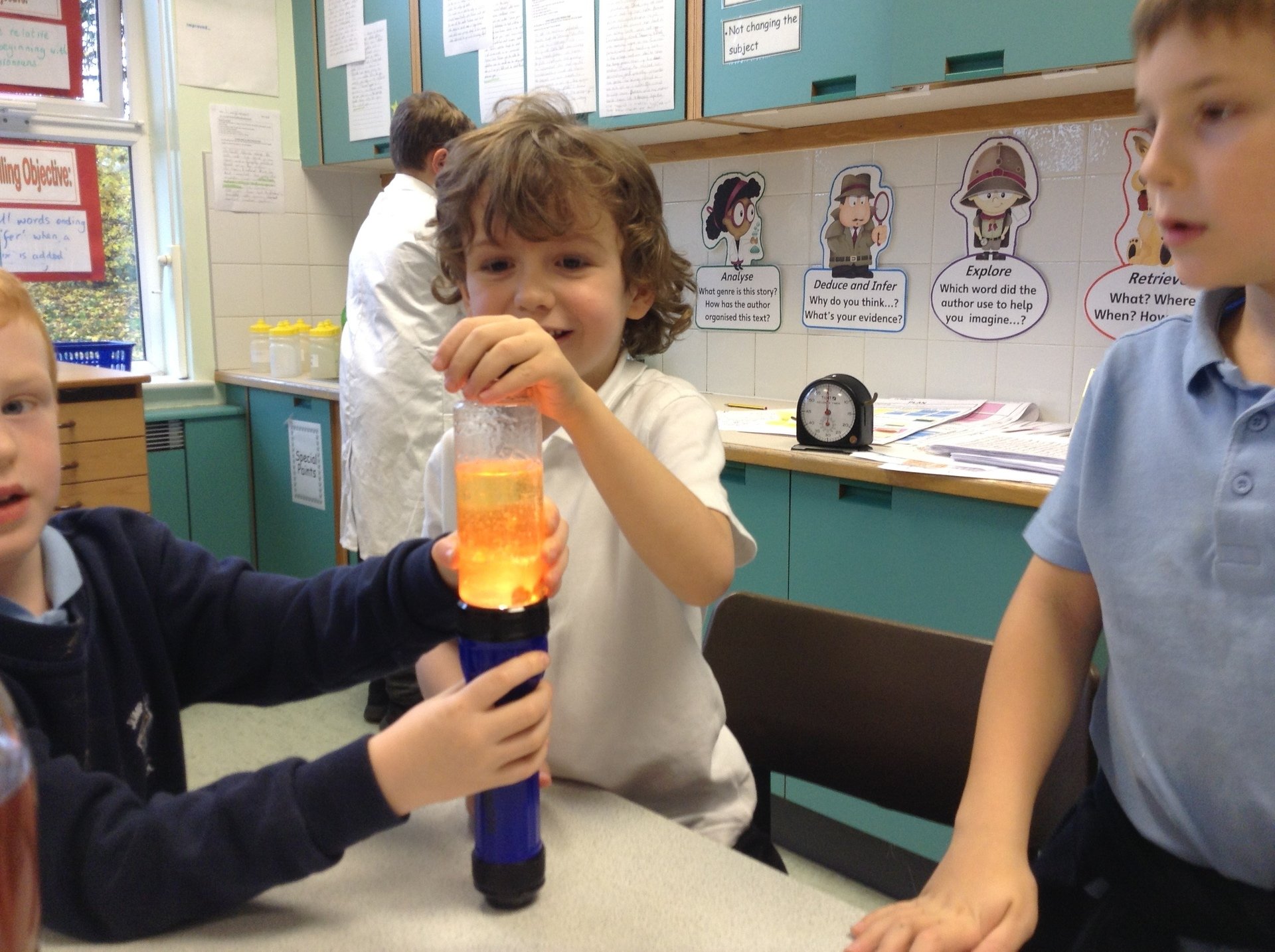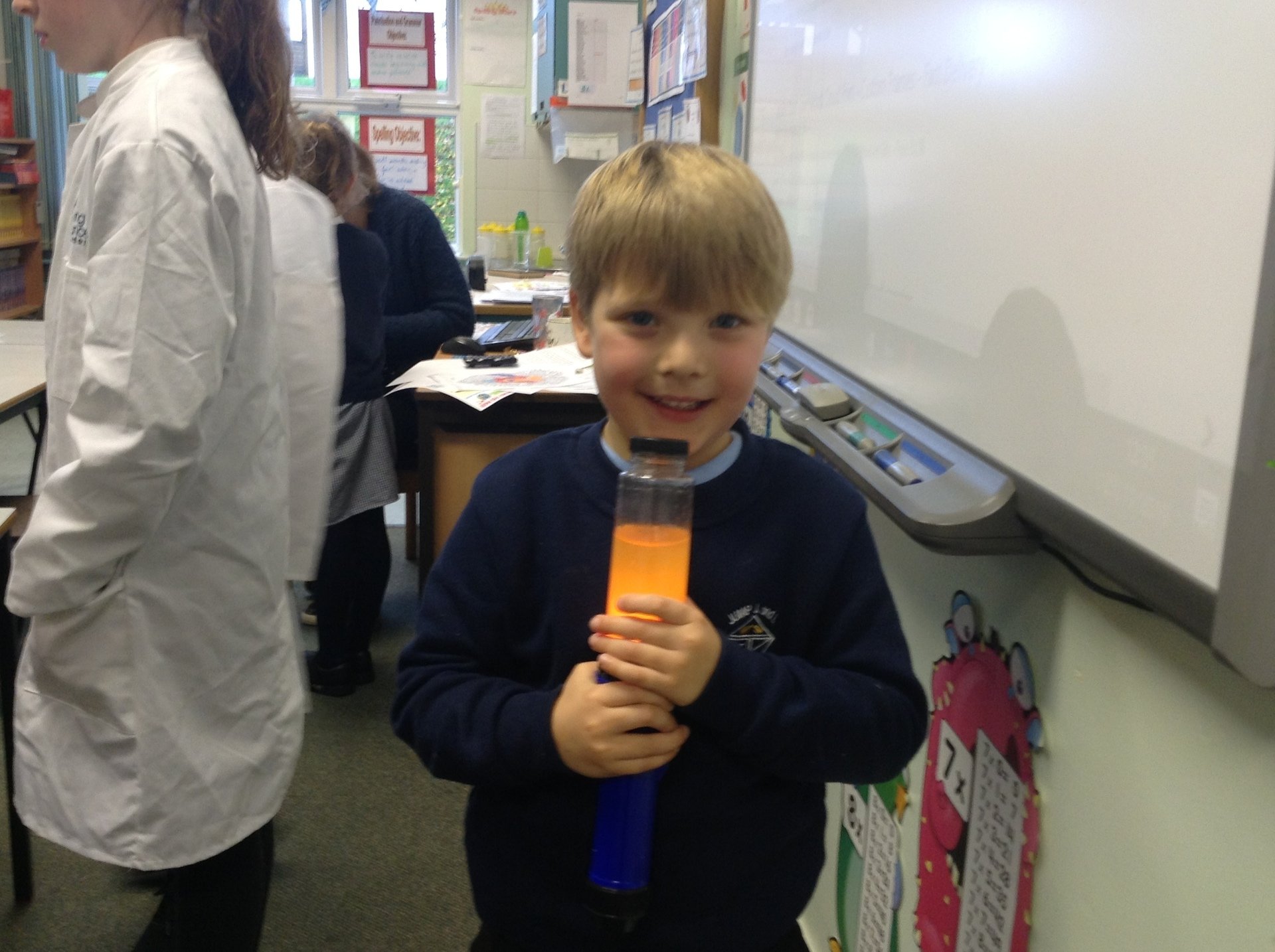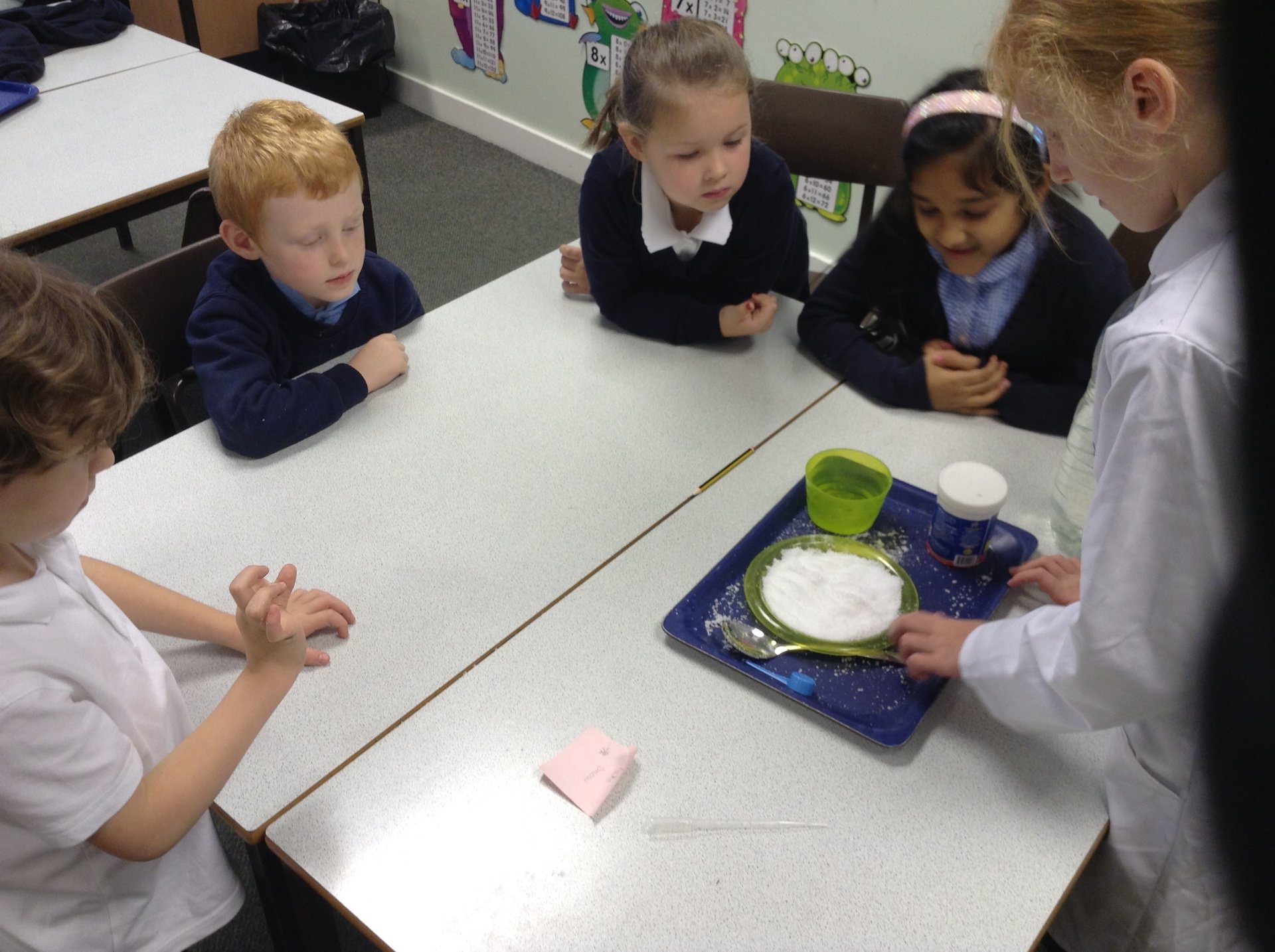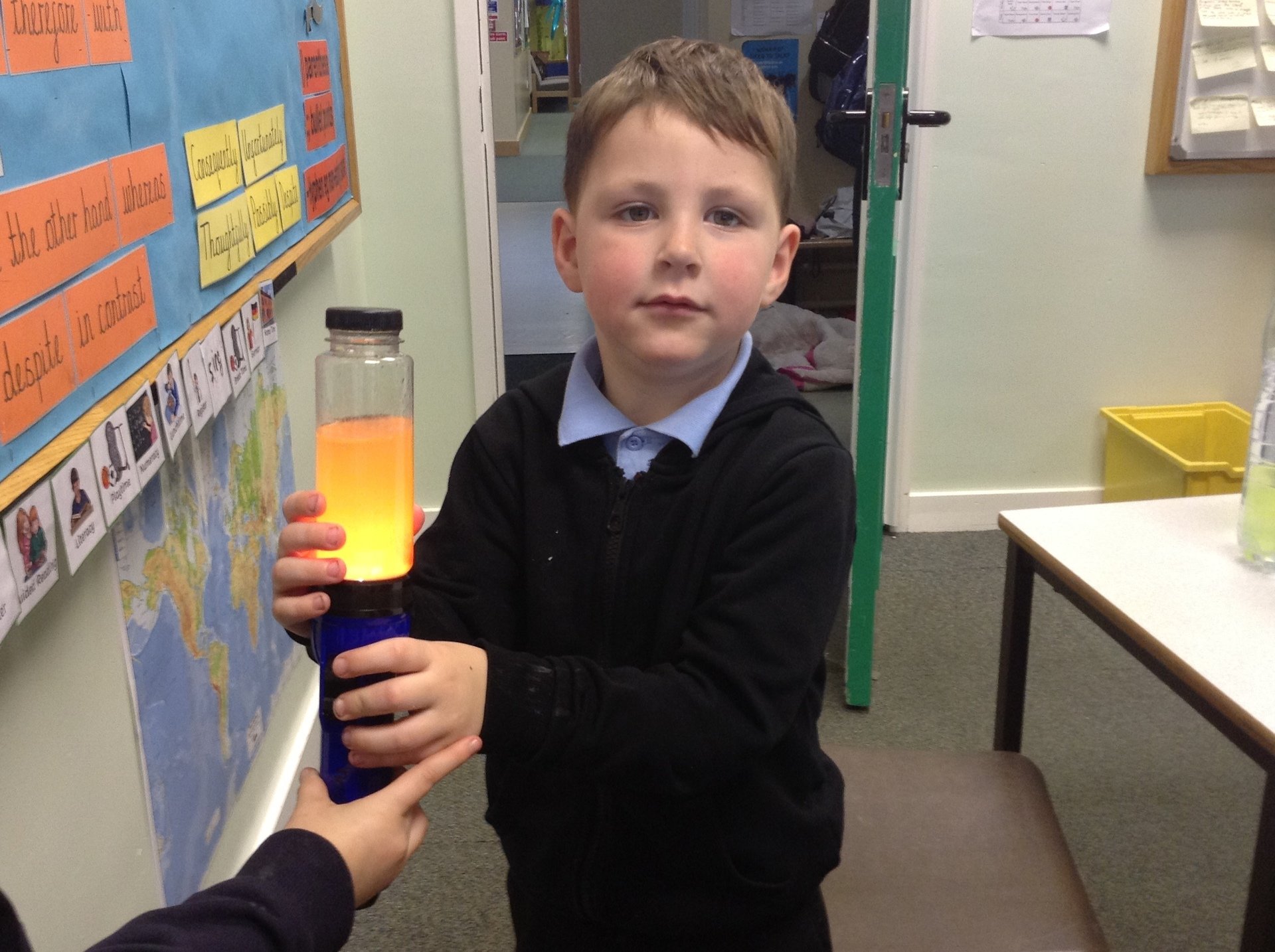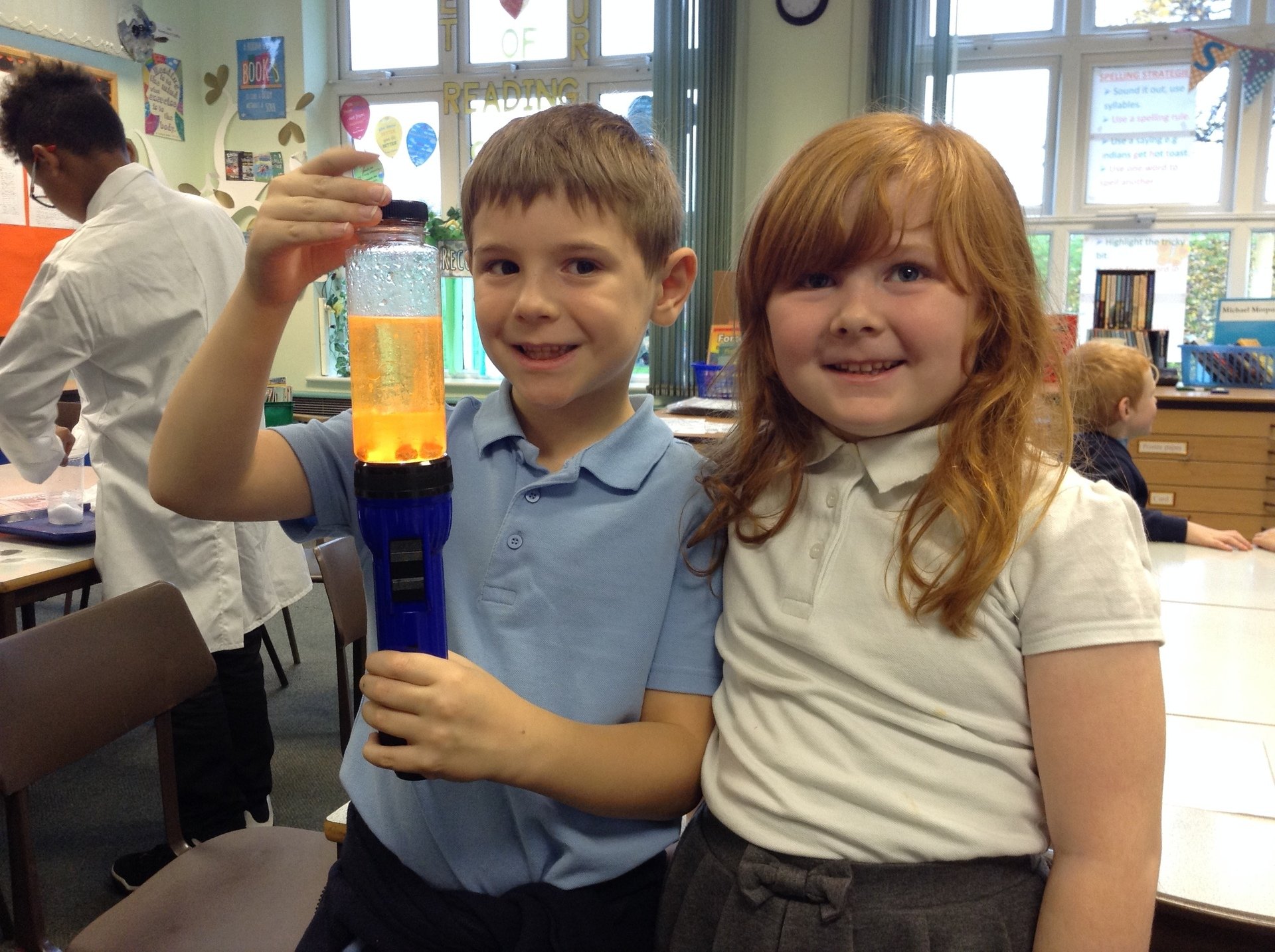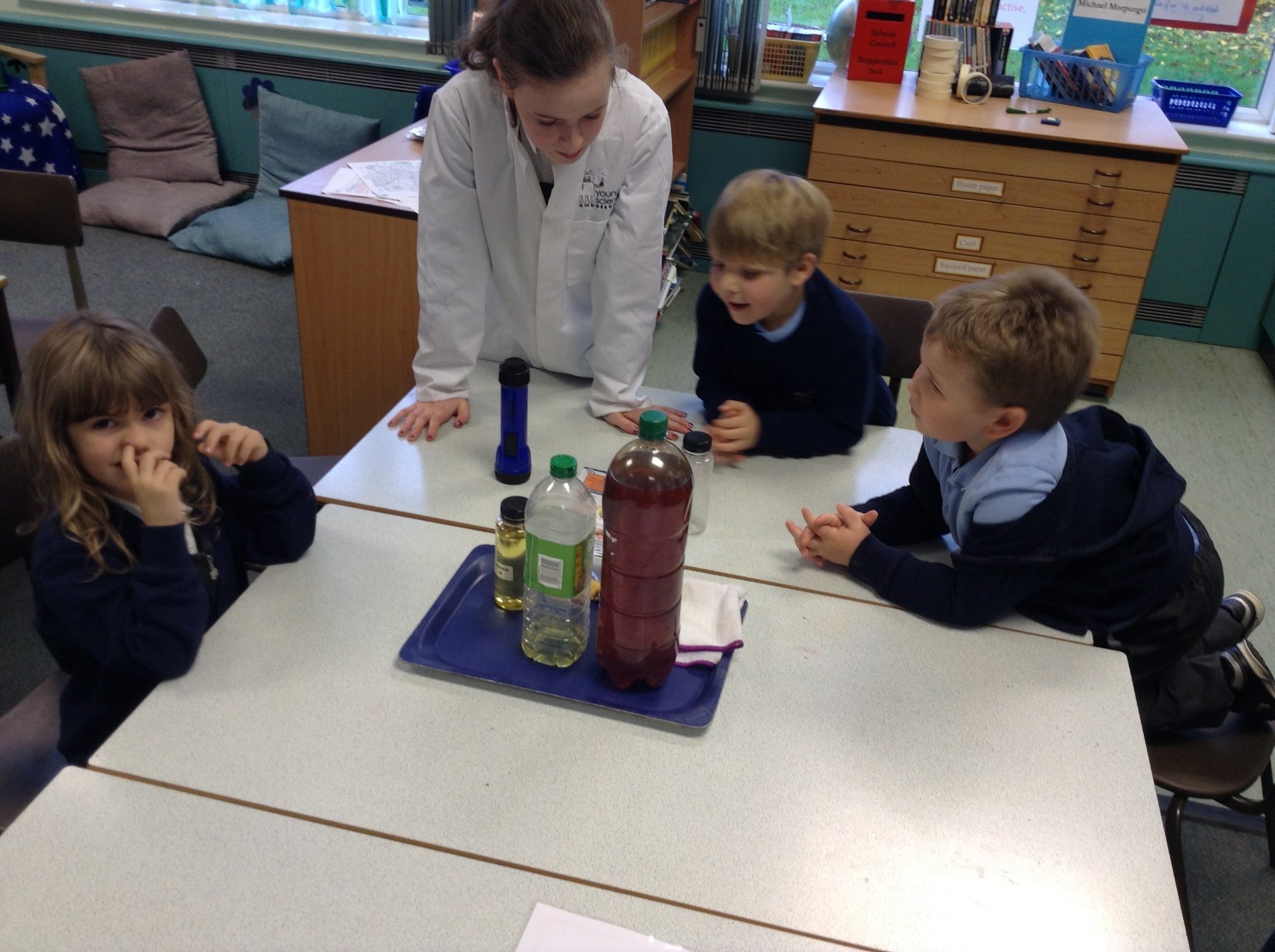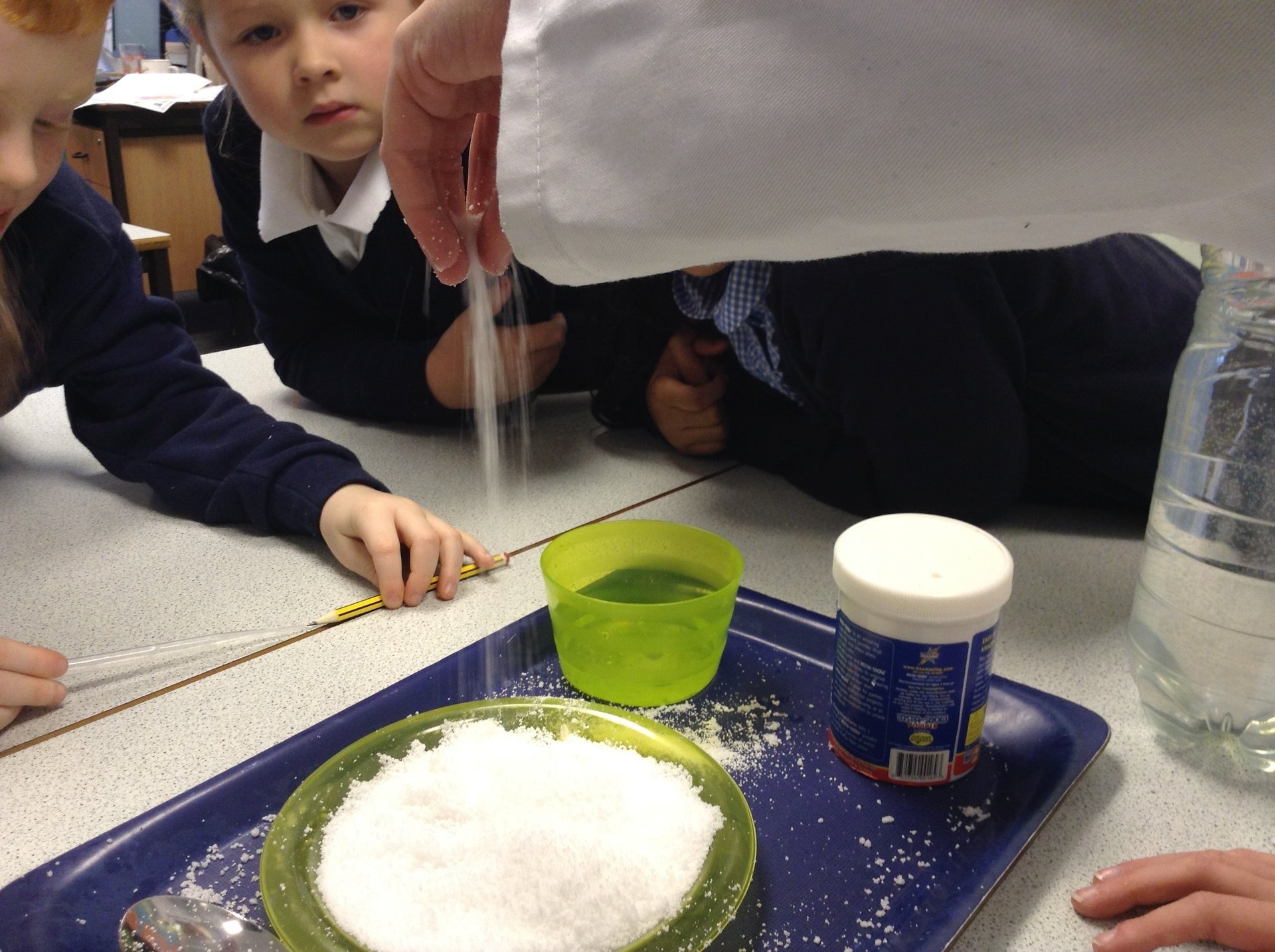 Unfortunately the football event today has been cancelled due to the unfit pitch. There are no sporting events planned for December as all the schools are very busy! We will resume our sporting events in January.
Our final Children in Need total was £210.00 - thank you very much!
Things to look out for next week...
Year 4 have a trip to Ewden Water Treatment Works.
Years 1-6 have trips to the Pantomime! Oh no they haven't... oh yes they have!
We are having our Christmas Dinner on Friday. Children are invited to come in non-uniform in exchange for a chocolate donation for our Winter Fayre stall.
Week beginning 18th November 2019
Mr Forrest from the STEM team worked with Year 3 this week, working with 3D pens. As you can see from the photos, the children had a great time and learnt so much about their topic of 'The Romans' with new skills!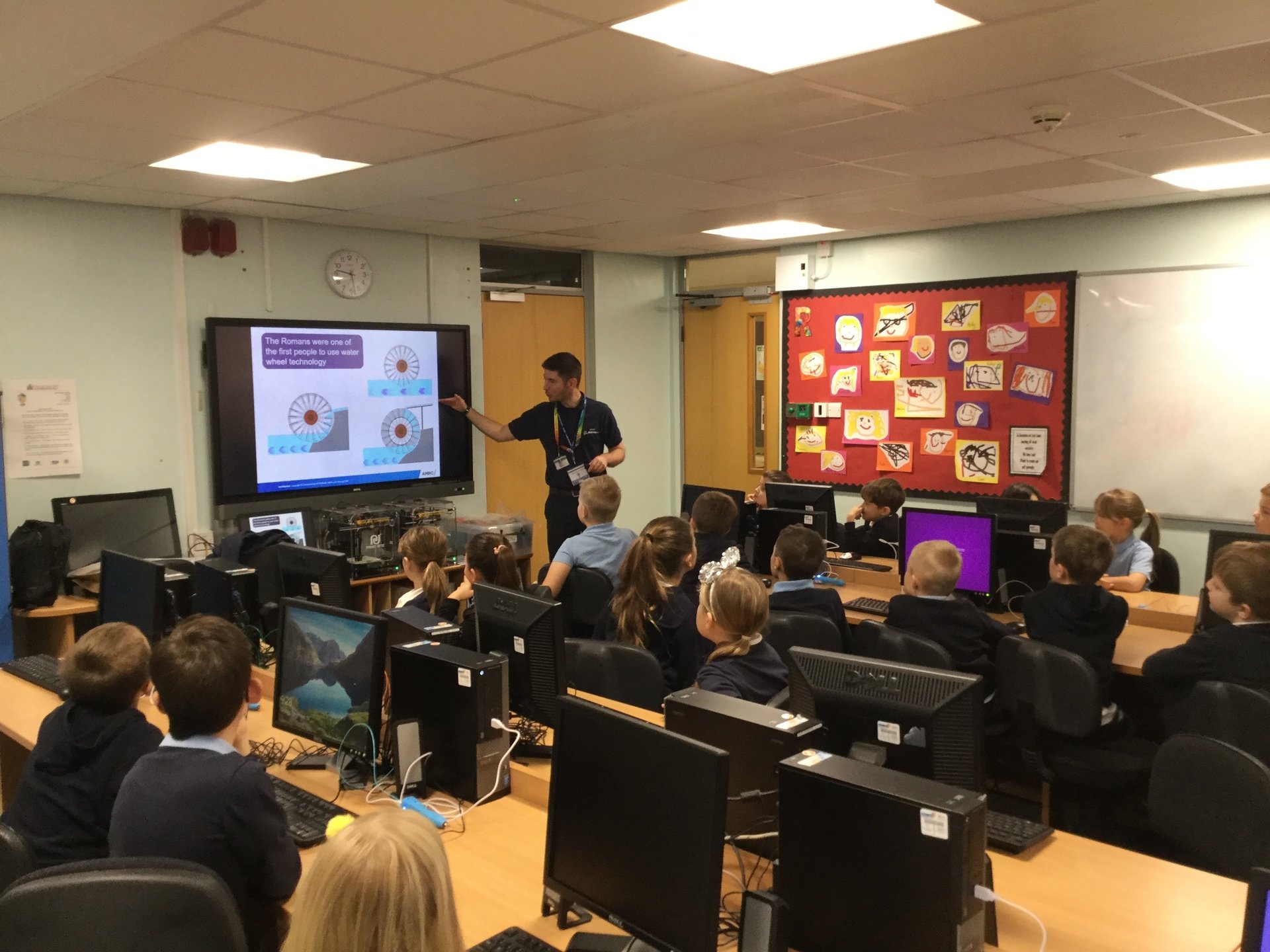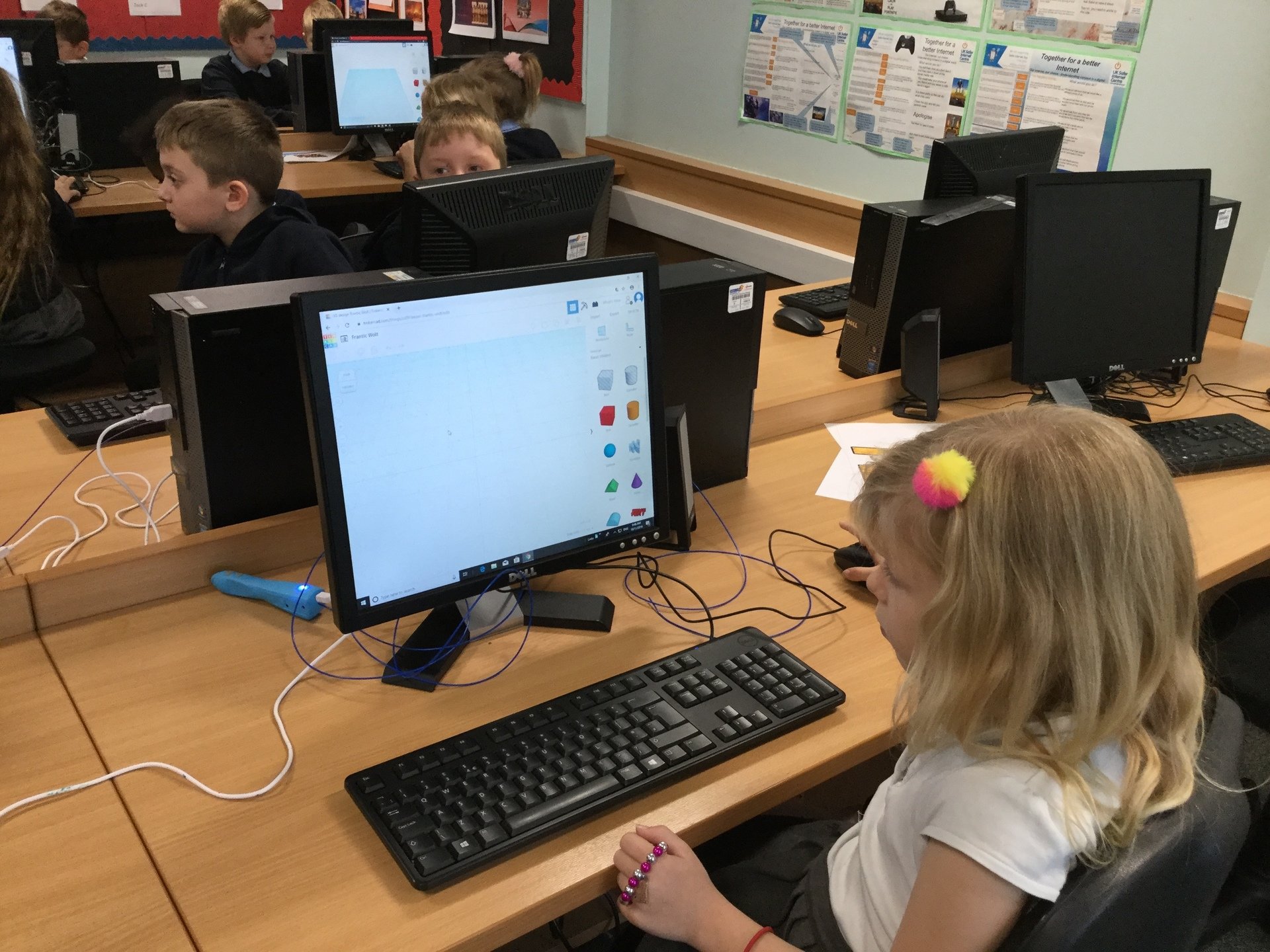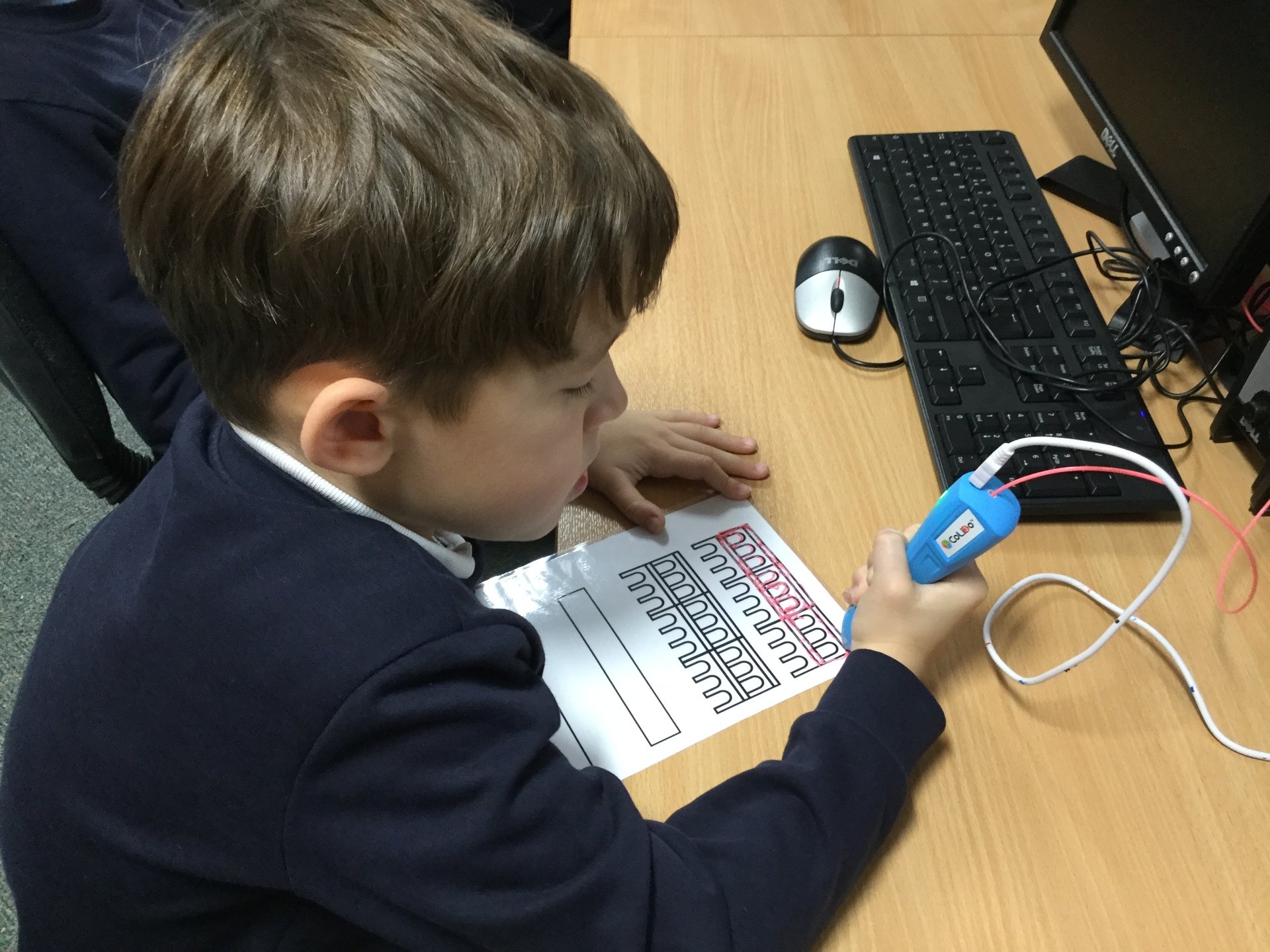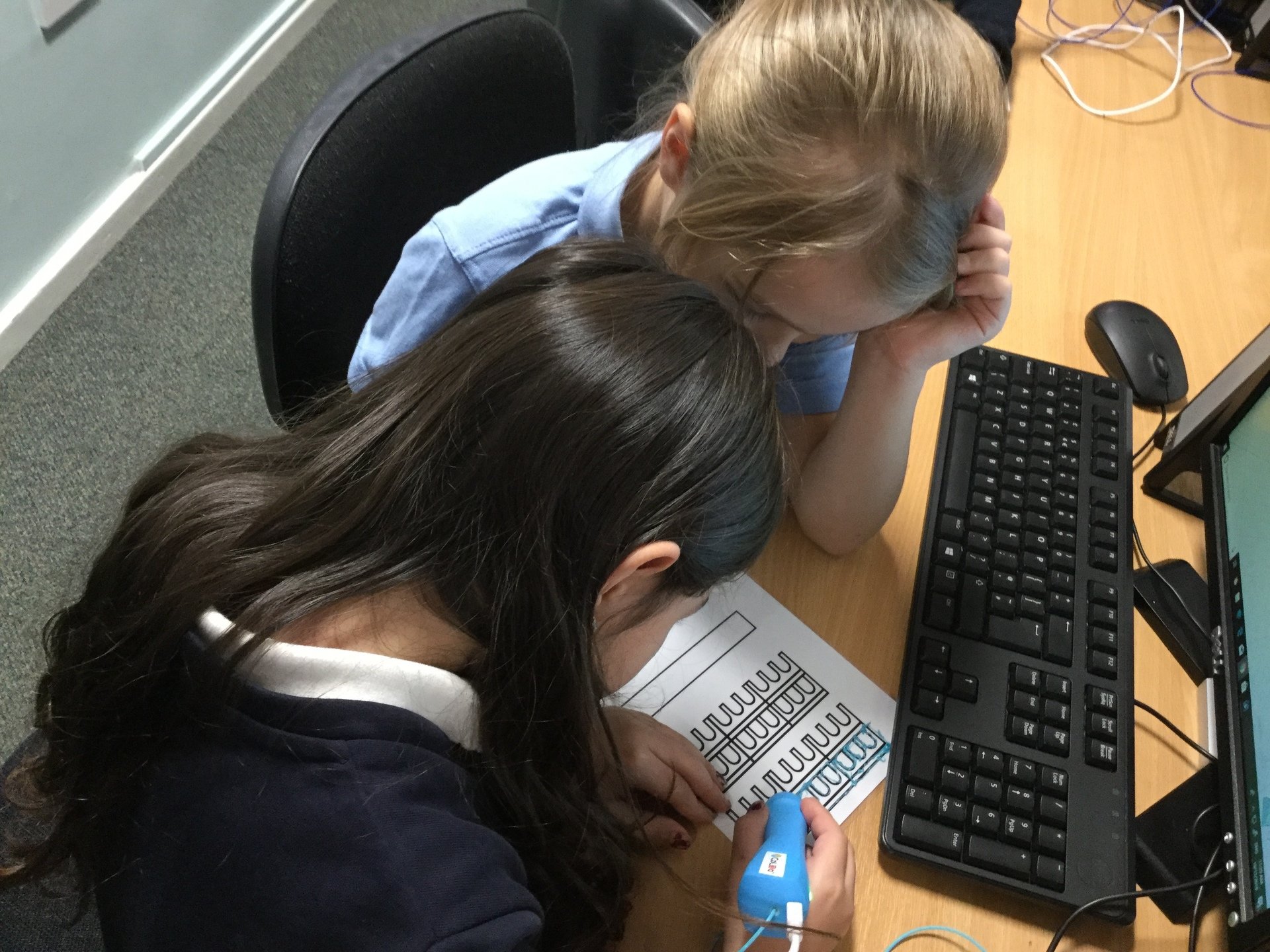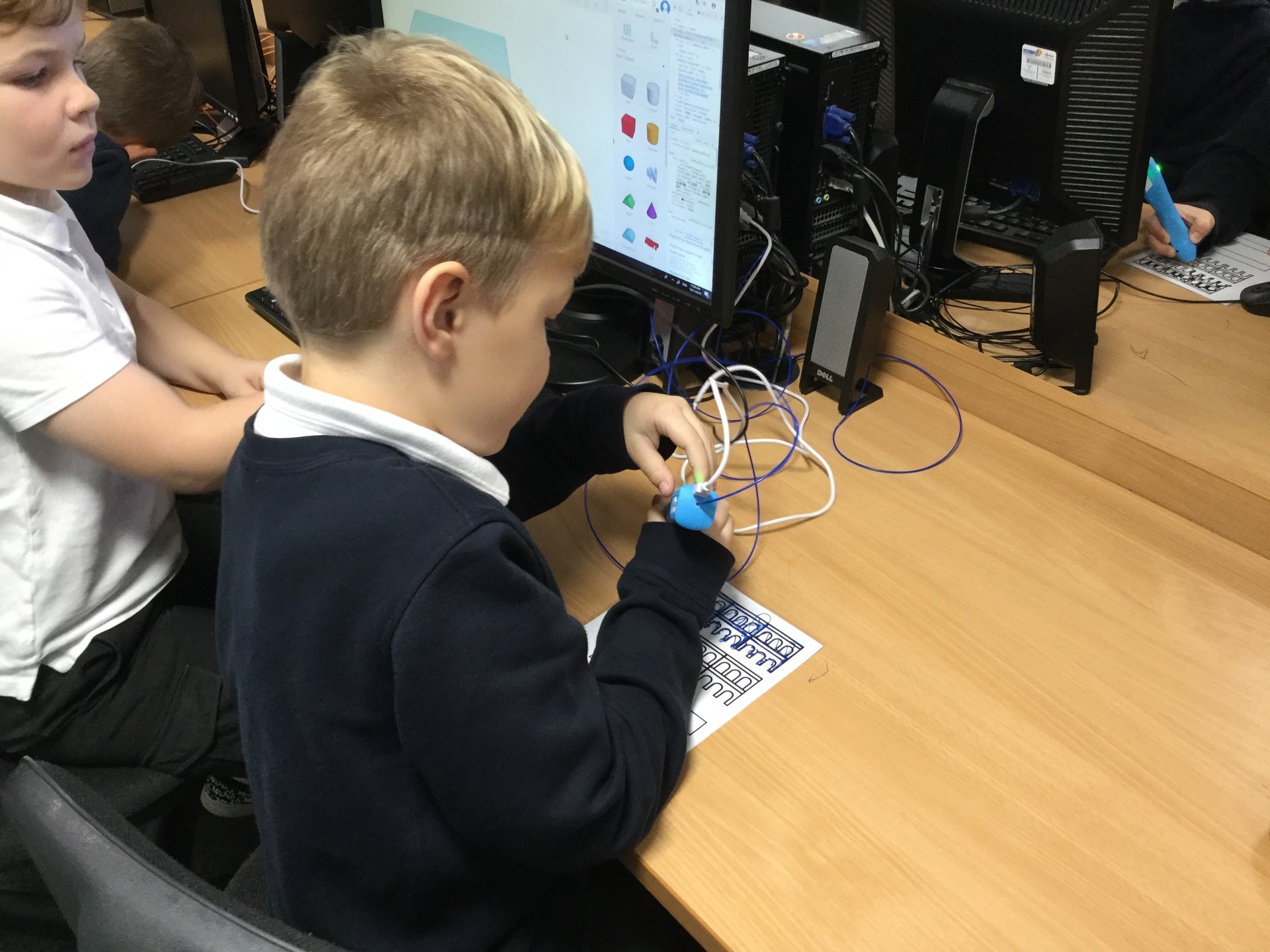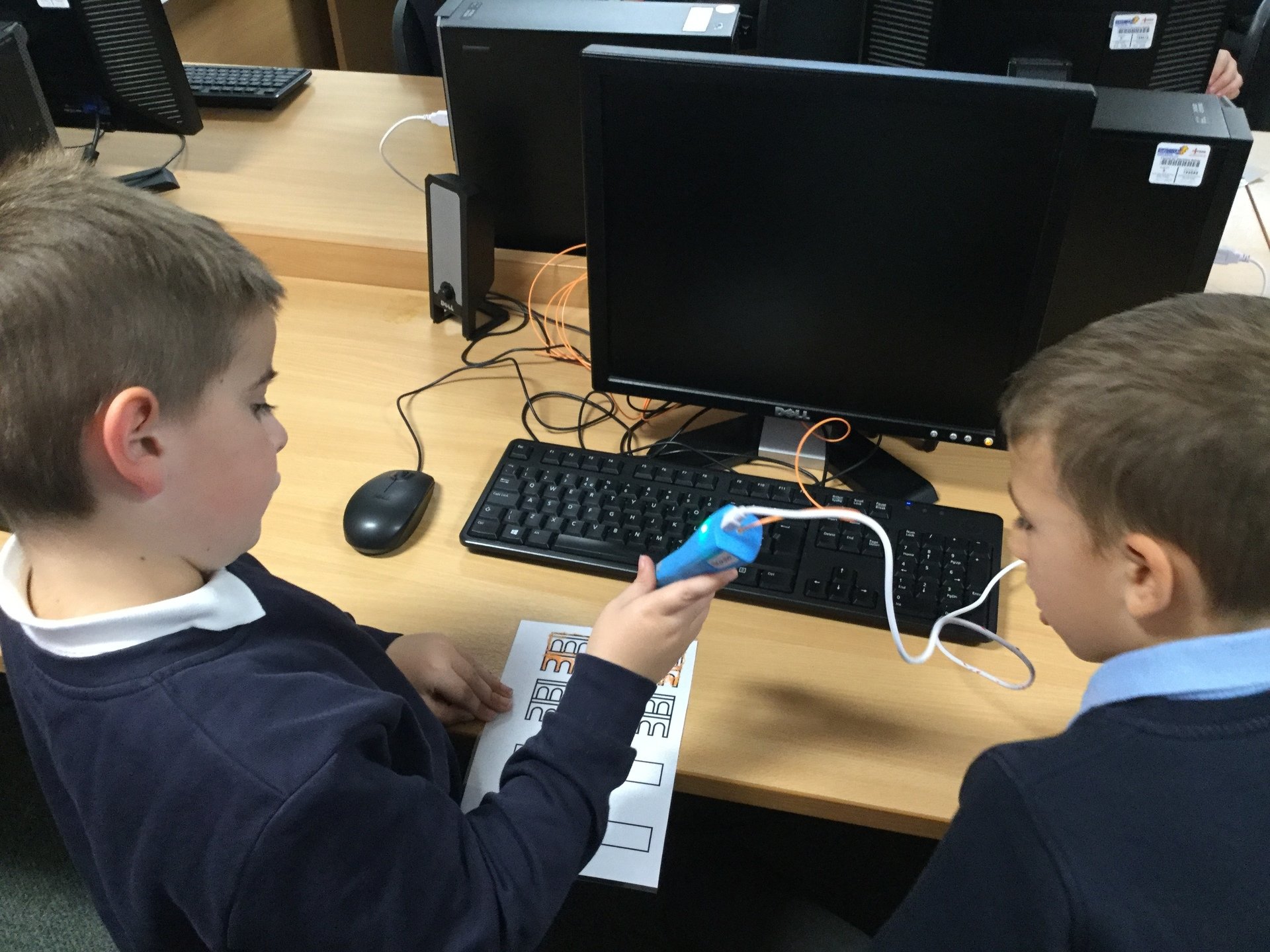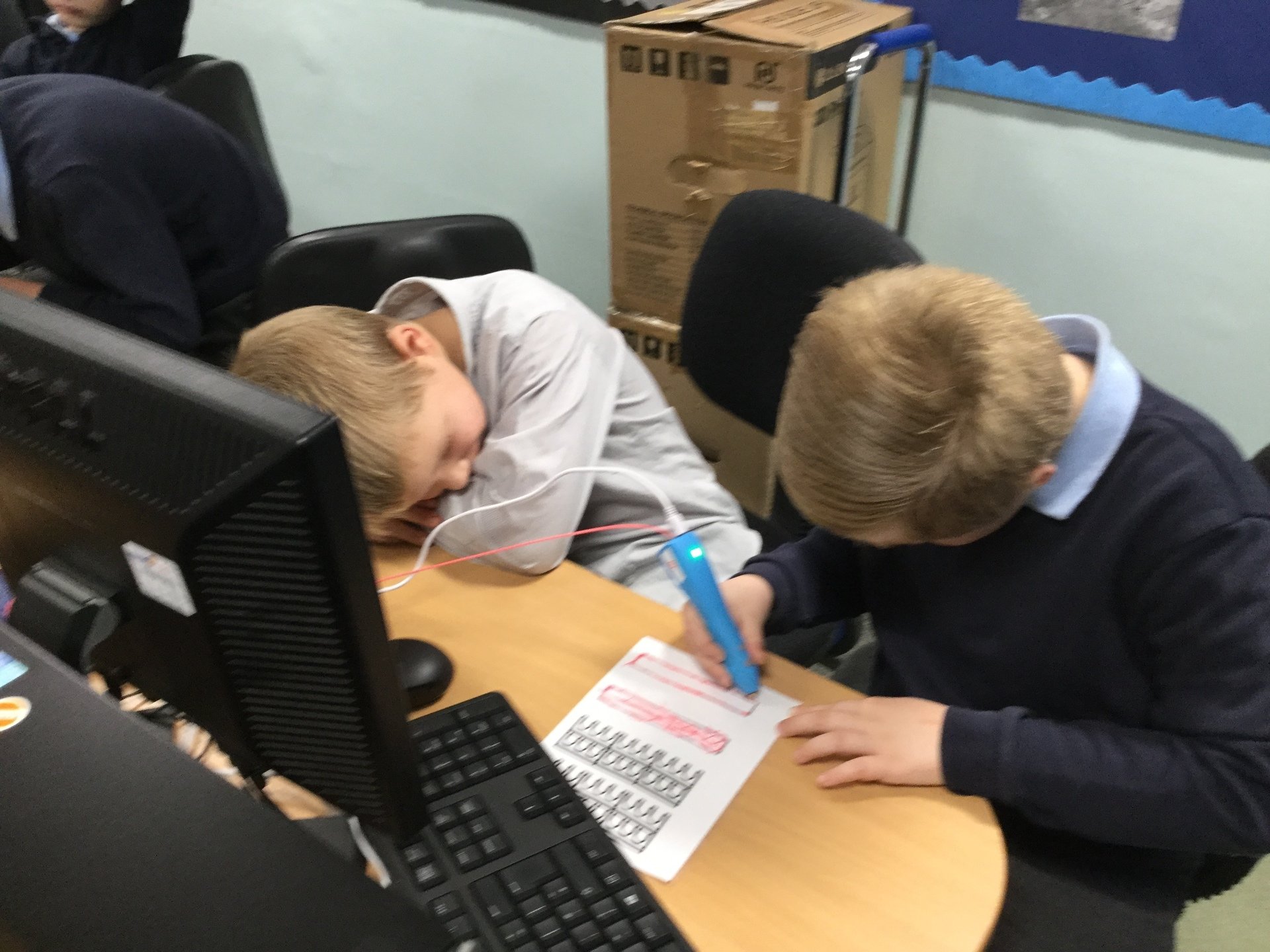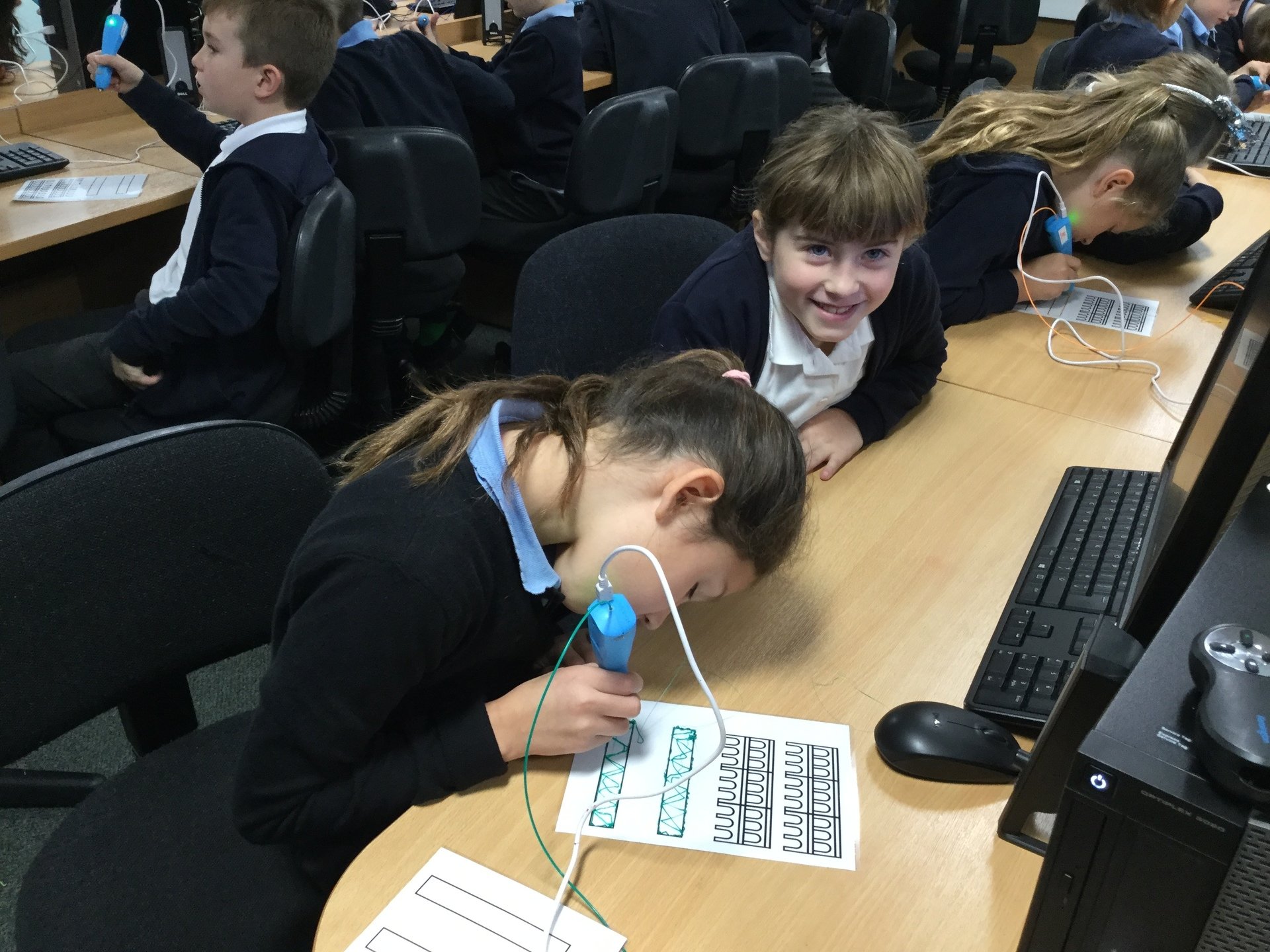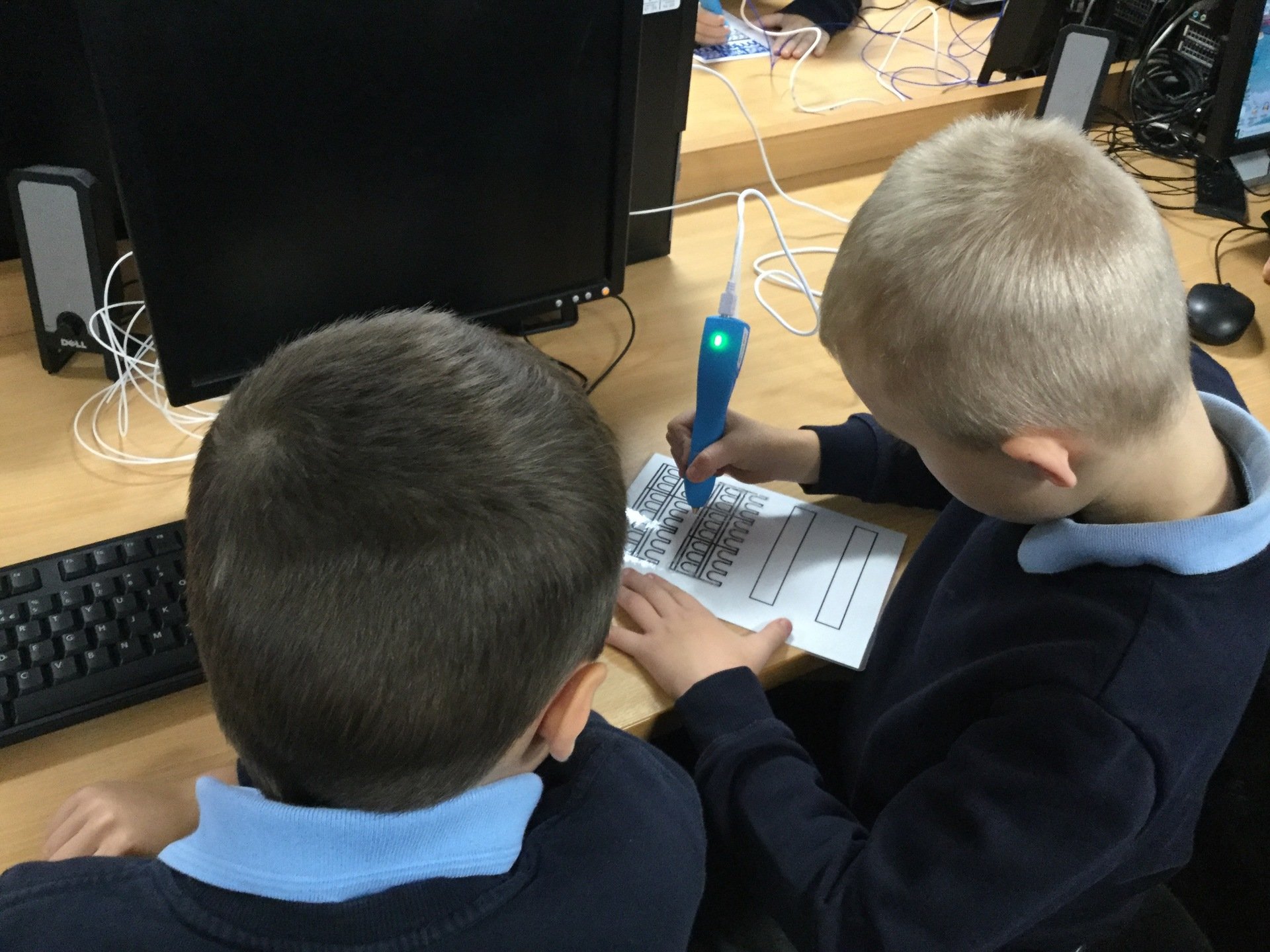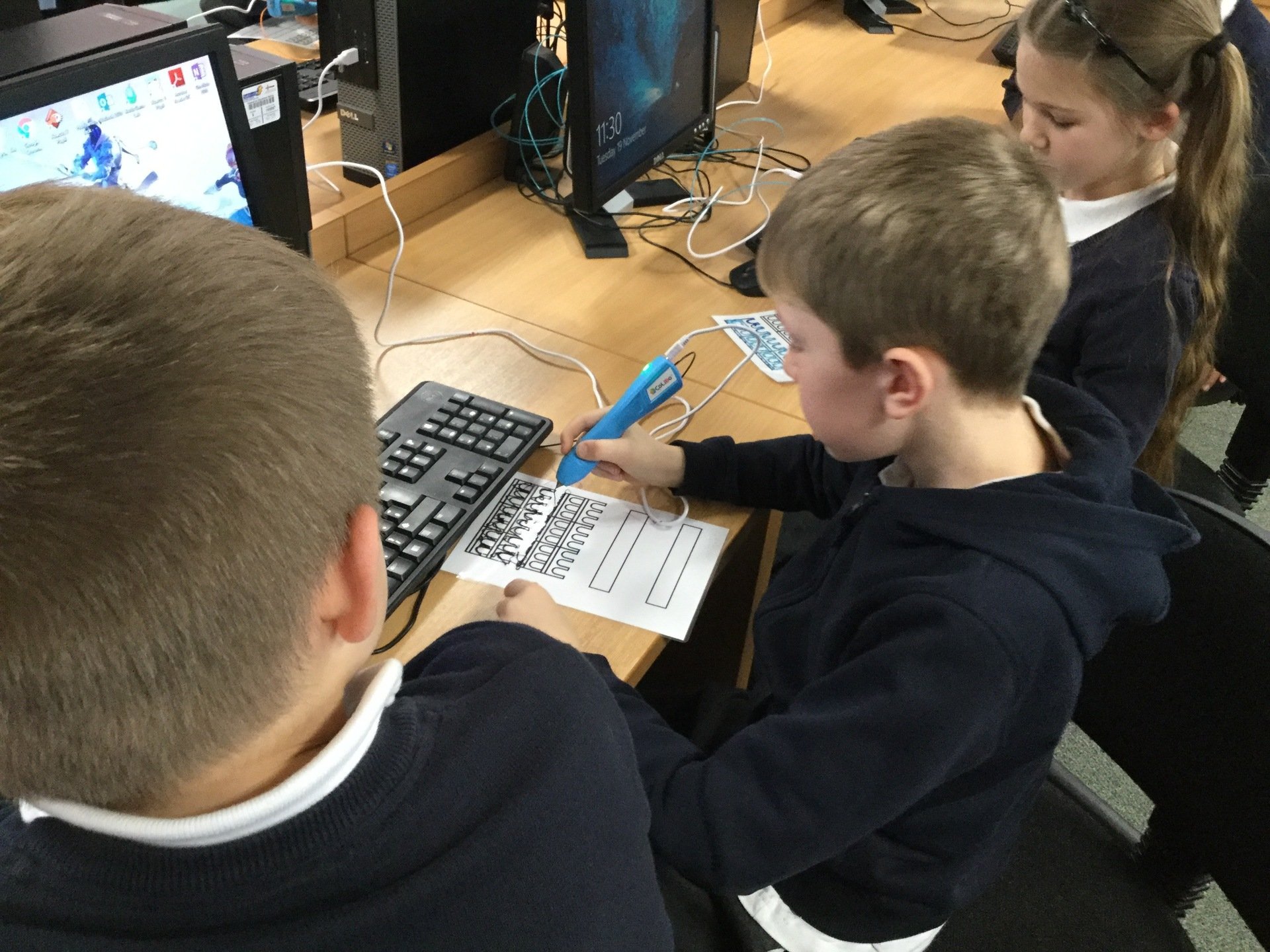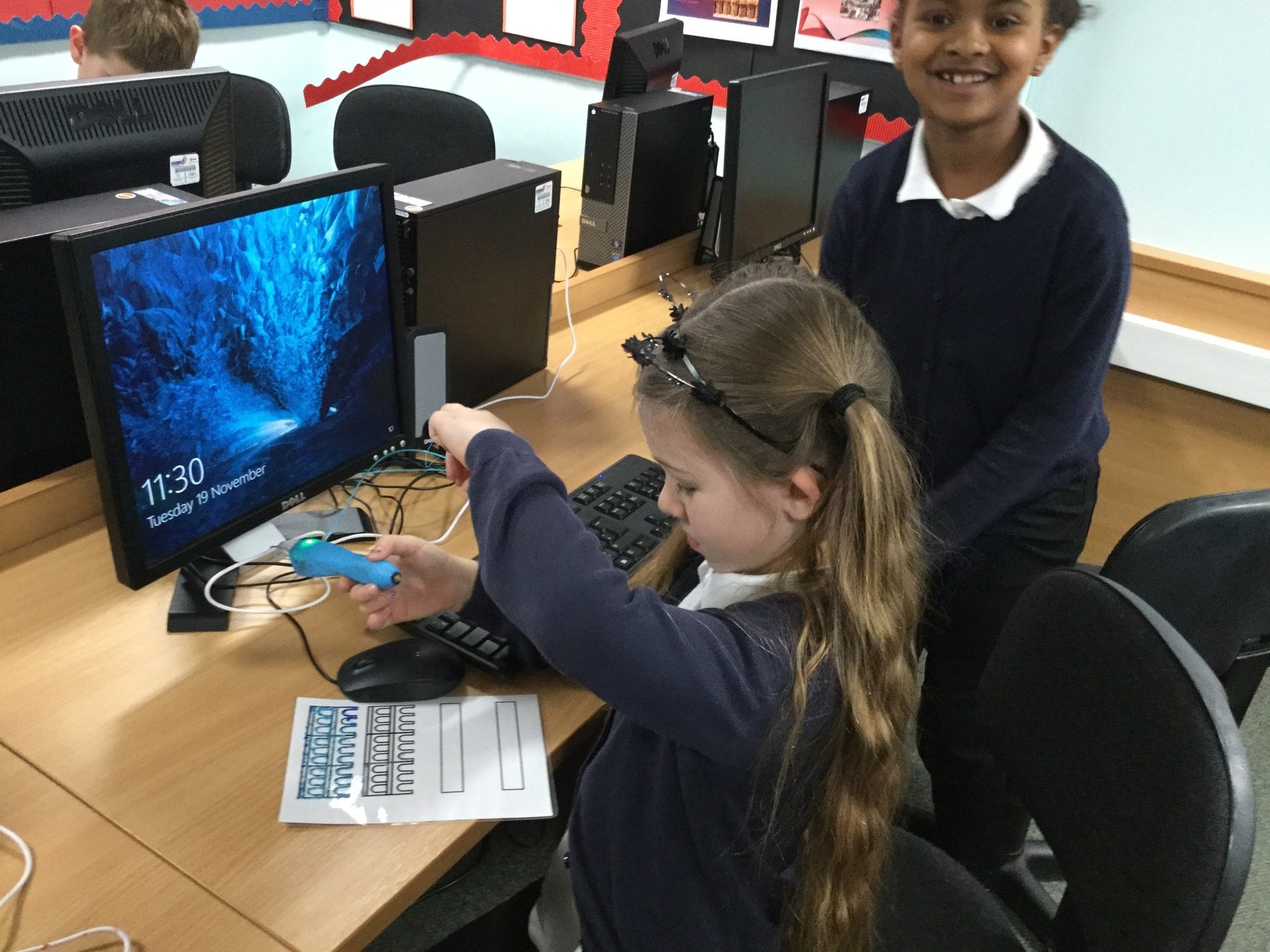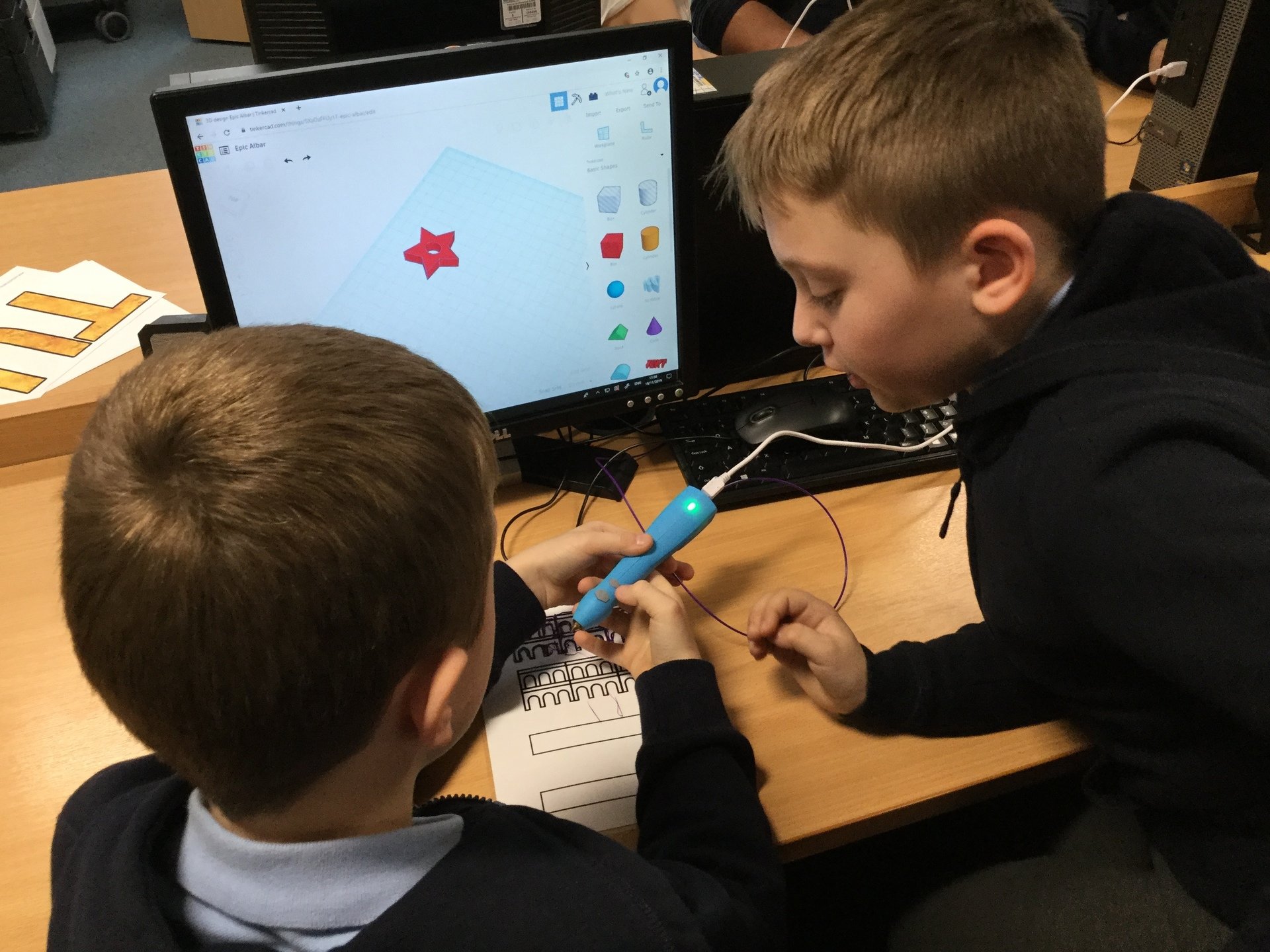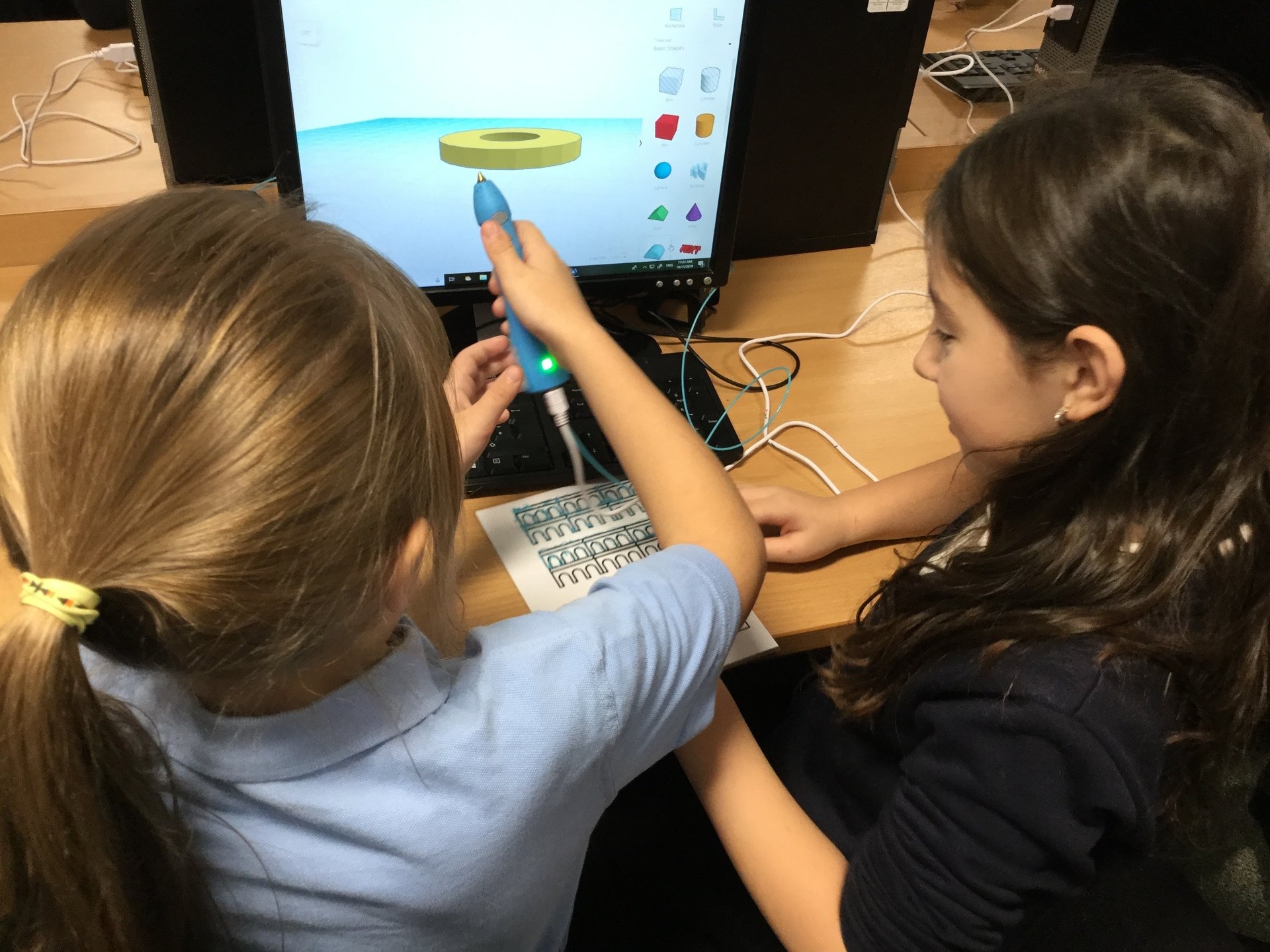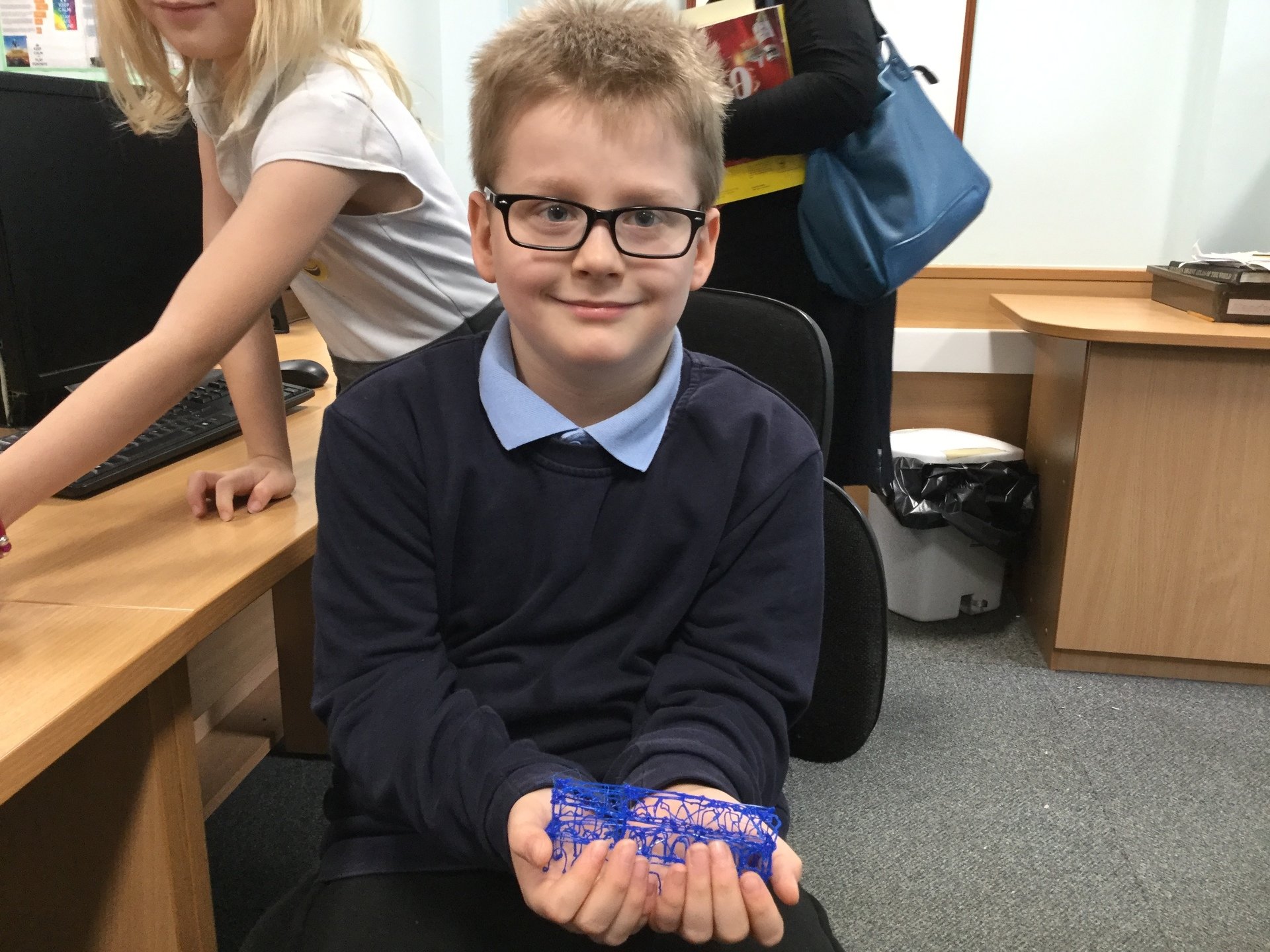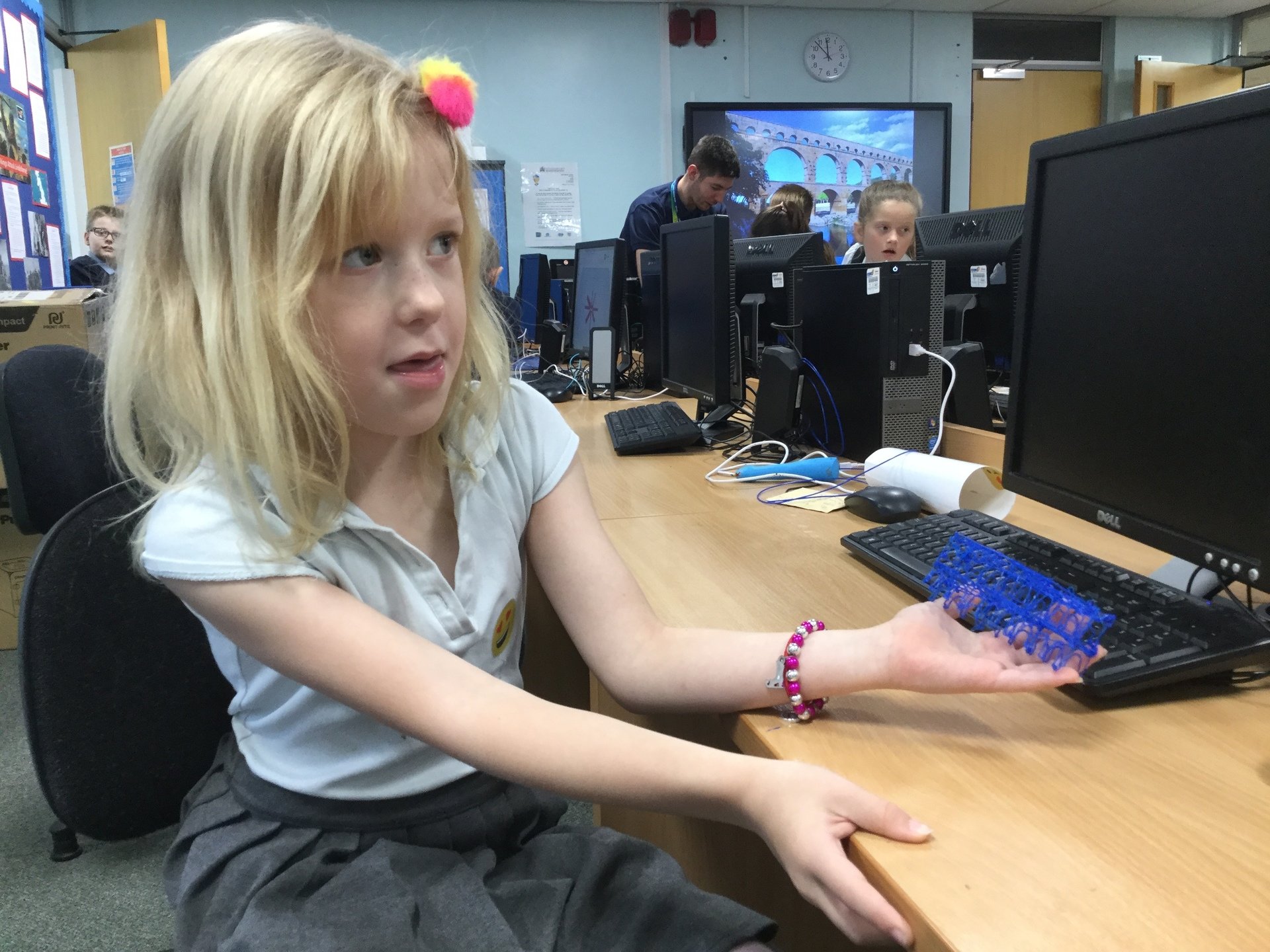 There has been no sporting event this week - the pitches for the football over the past 3 weeks have not been suitable so all the matches will hopefully be arranged at some point after Christmas.
Please see below some information about events in the local community which we have been asked to share. Thank you.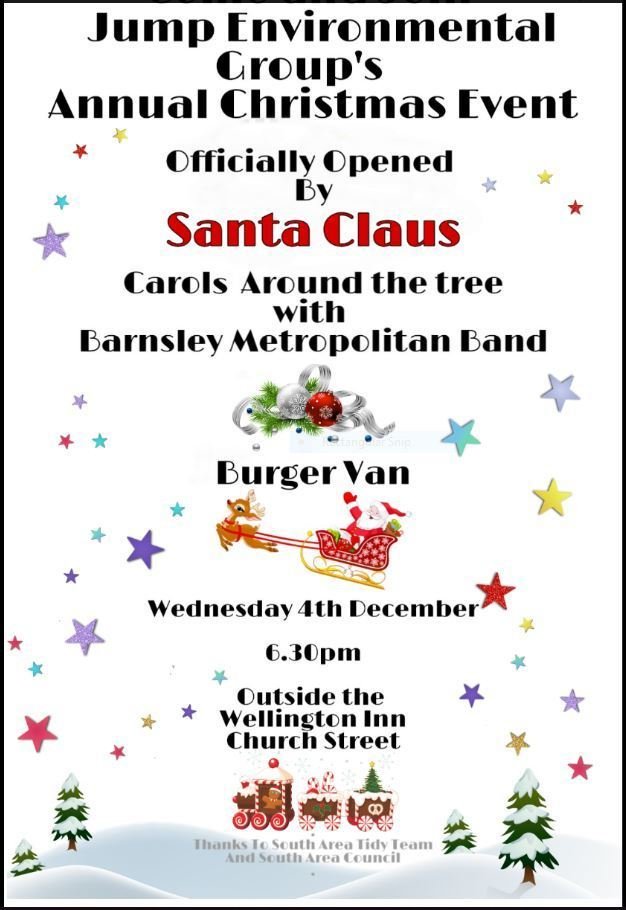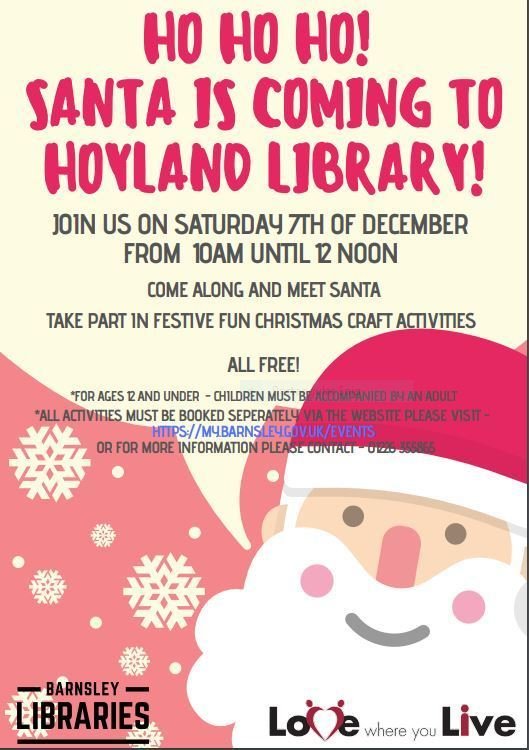 The Science Ambassadors visited Reception, Year 1 and Year 2 this week to teach them their science knowledge and show them an experiment involving a self-inflating glove! How exciting!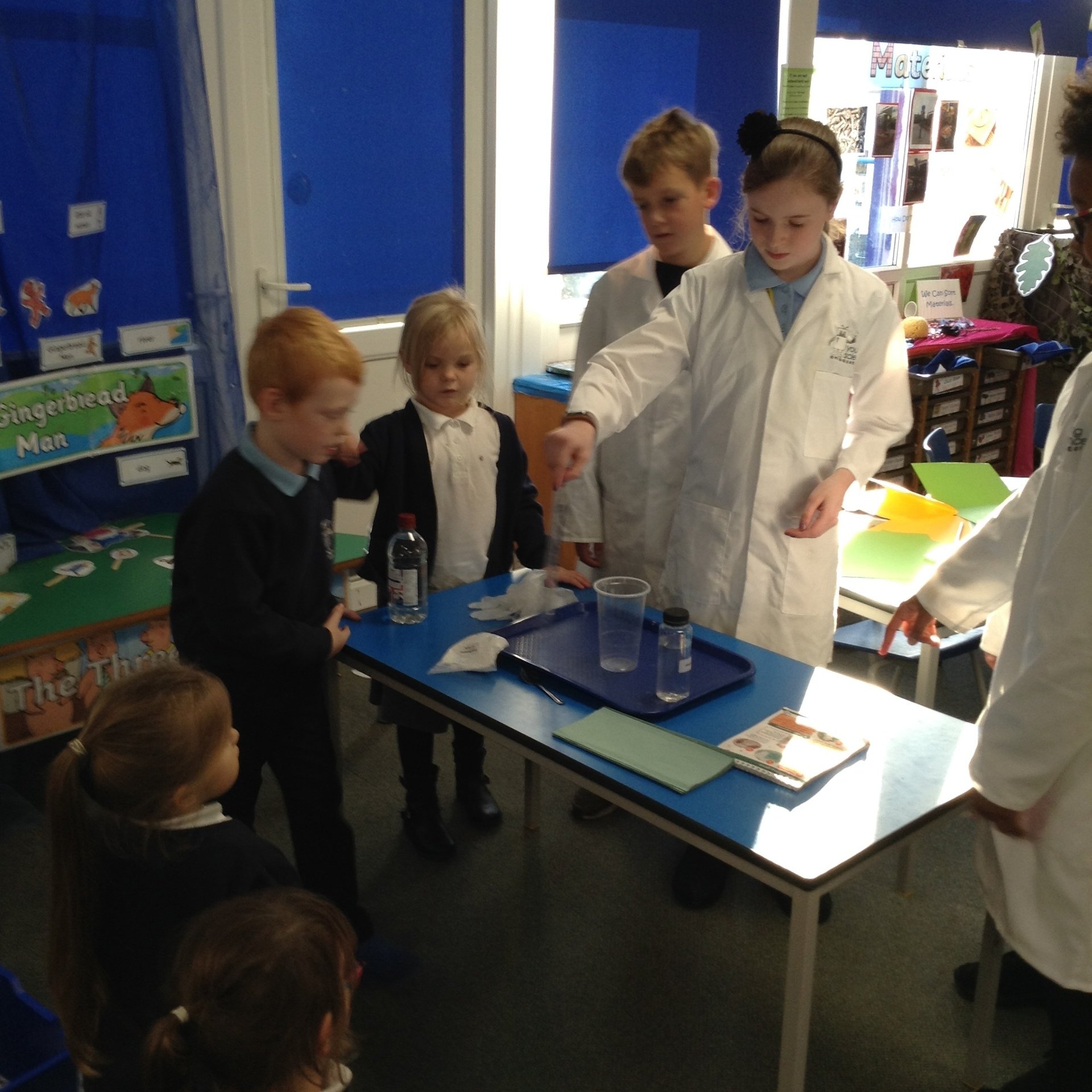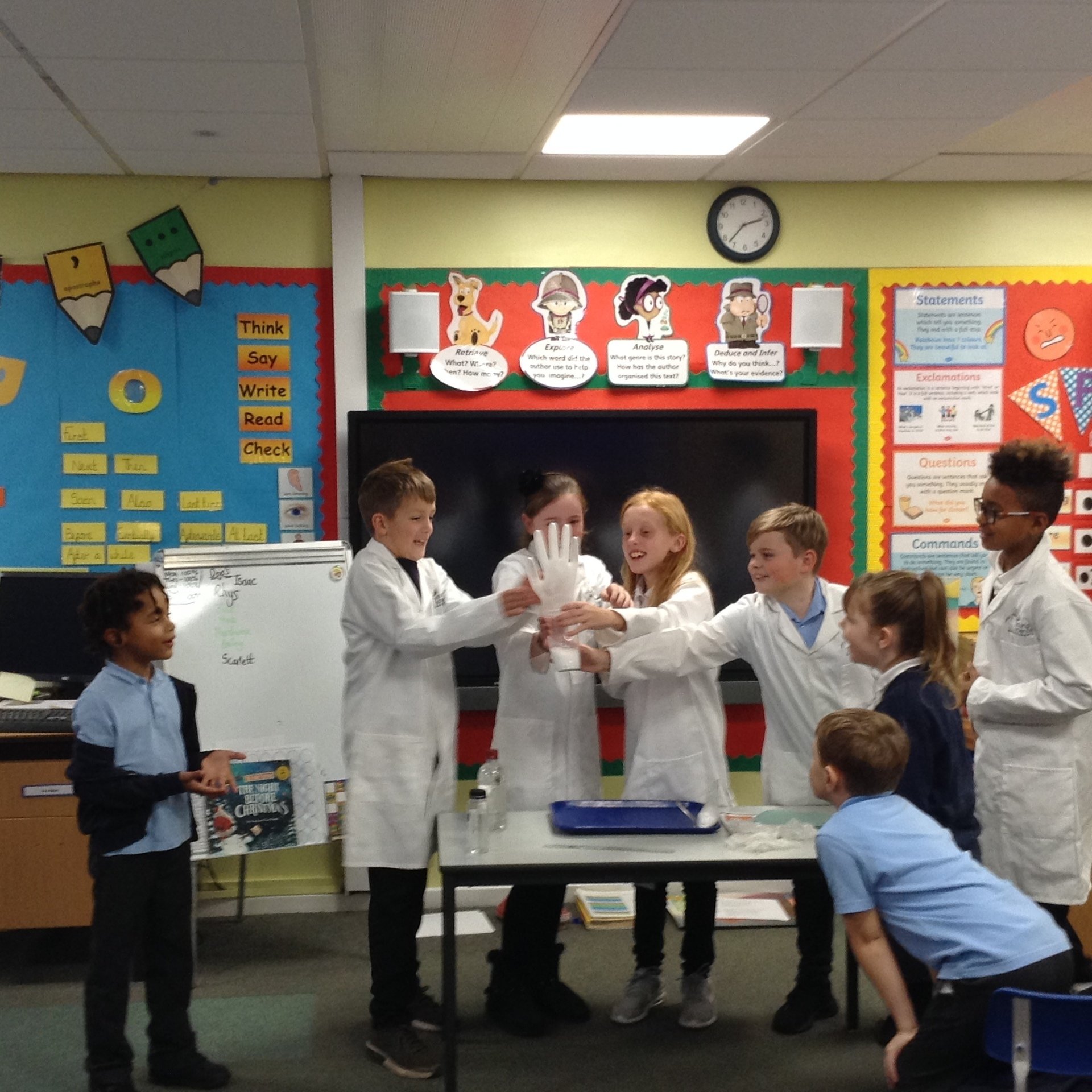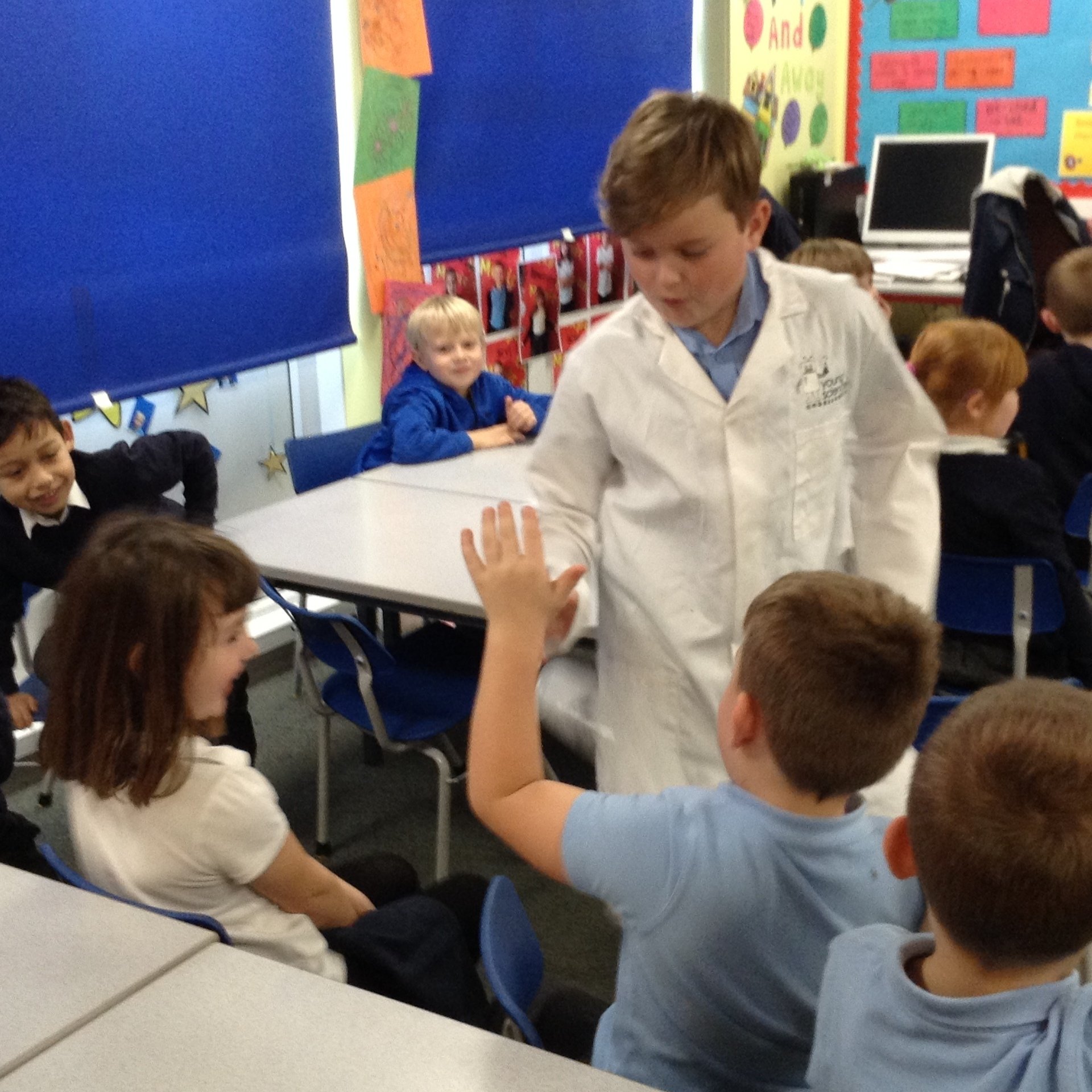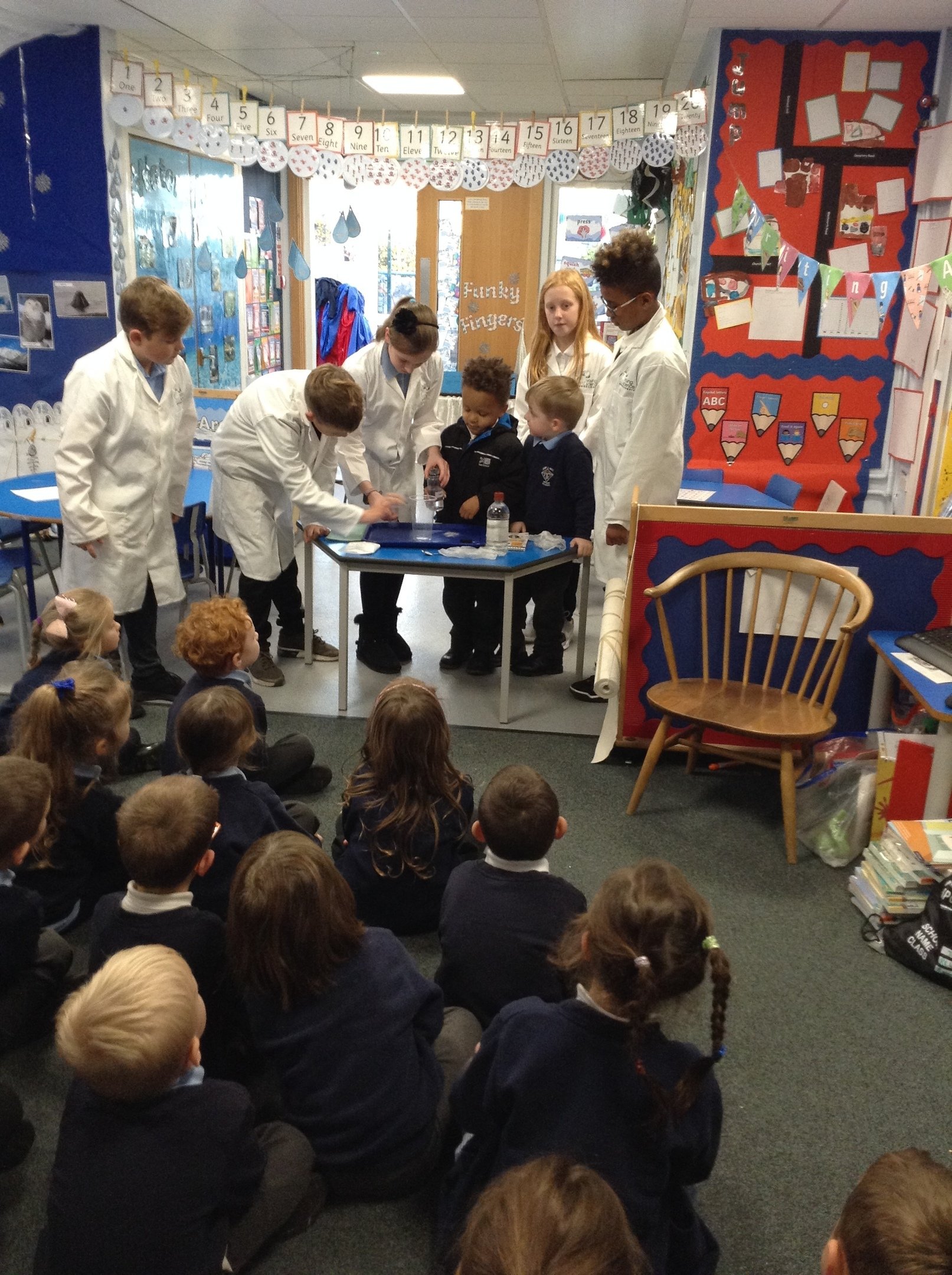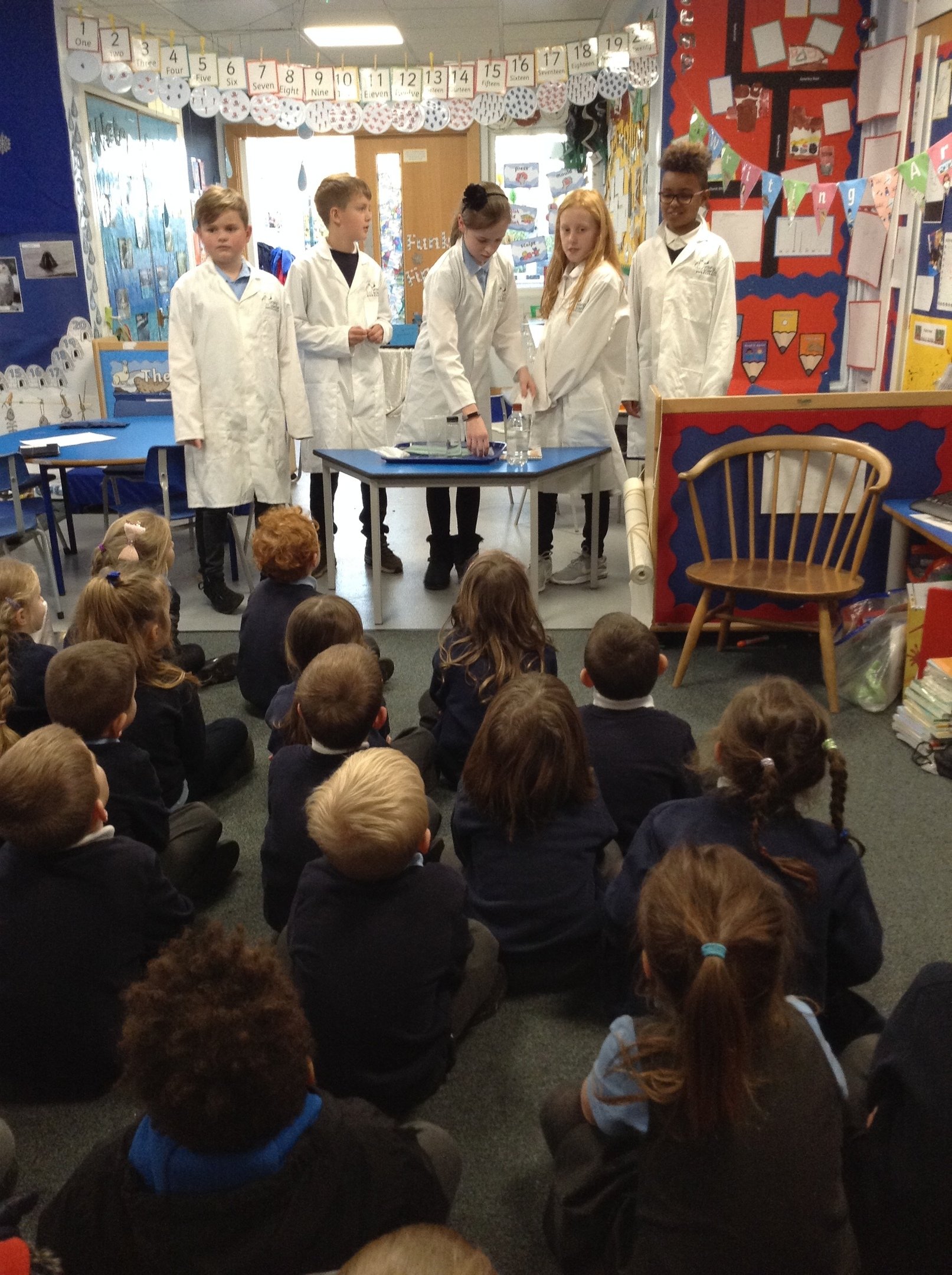 We have spent quite a bit of money in school recently on new reading books - especially for the younger children. These books are linked to the sounds they are learning in phonics. Can we please ask that the books are well looked after and that book bags are returned to school daily. This will ensure that your child is heard read regularly by adults in school and that there is always a good choice of books for your child to read. Thank you for your support and we hope everyone enjoys reading the lovely new books!
Here are some photo's of the Year 6 'Rubbish' workshop last week.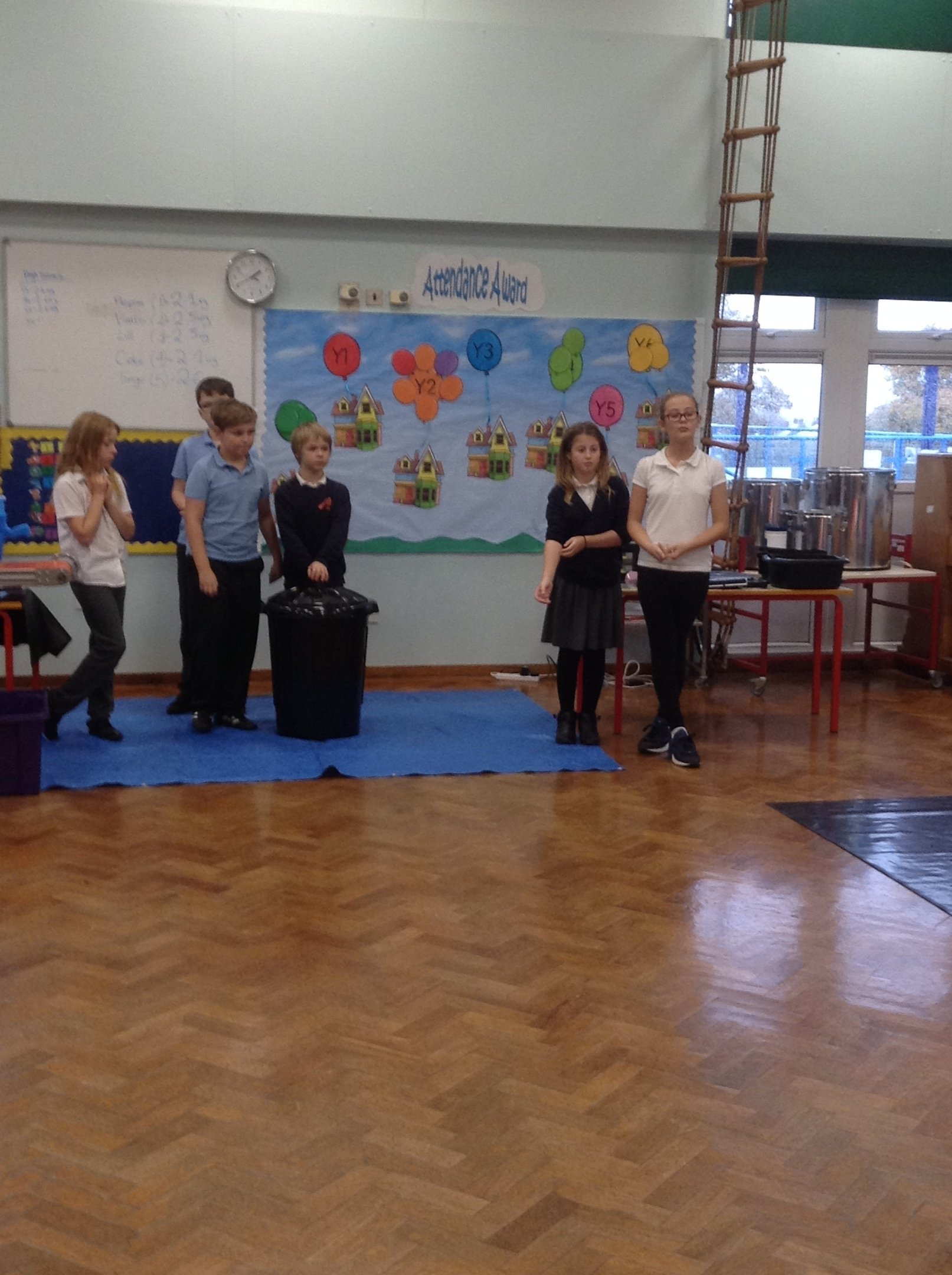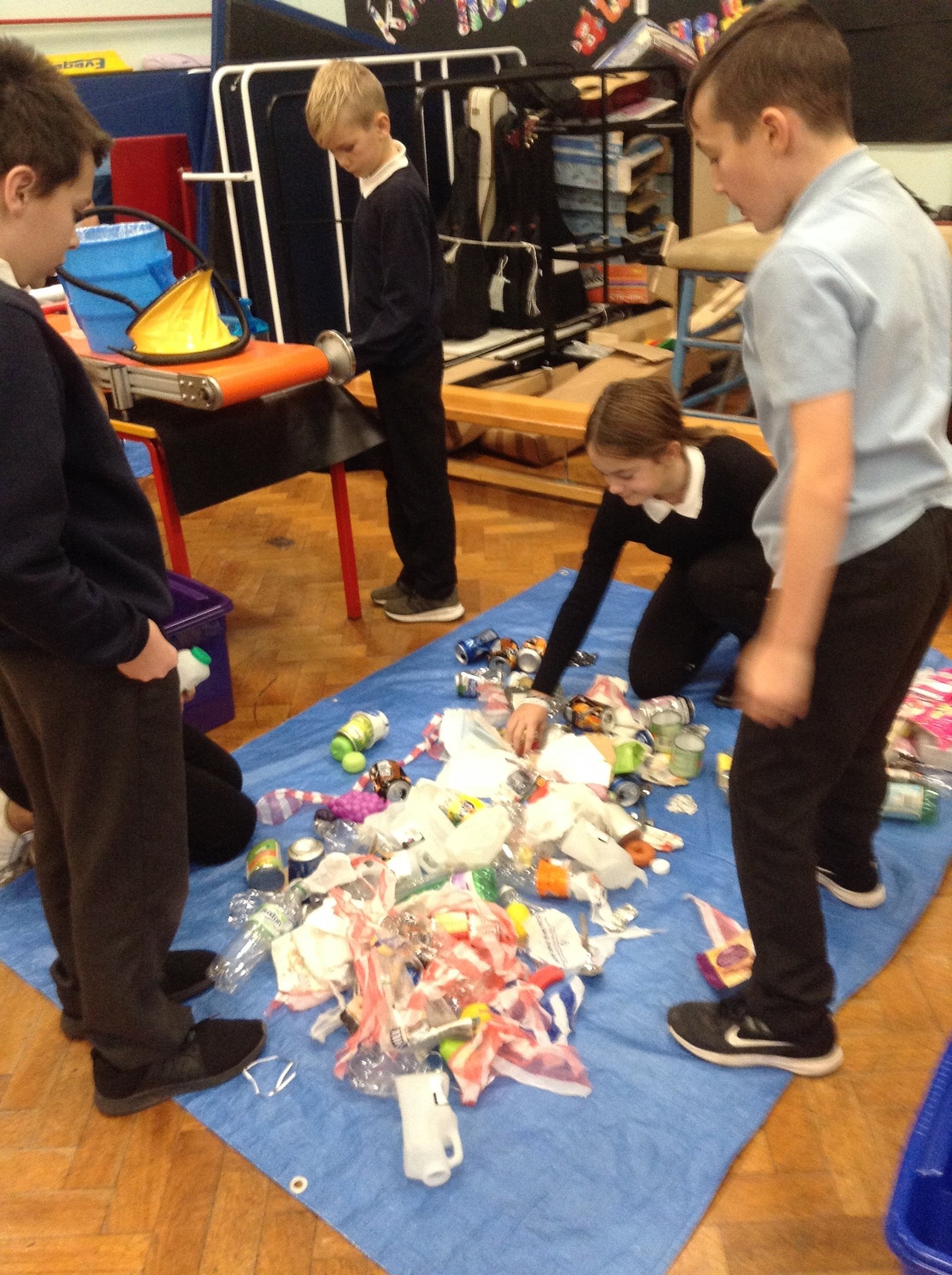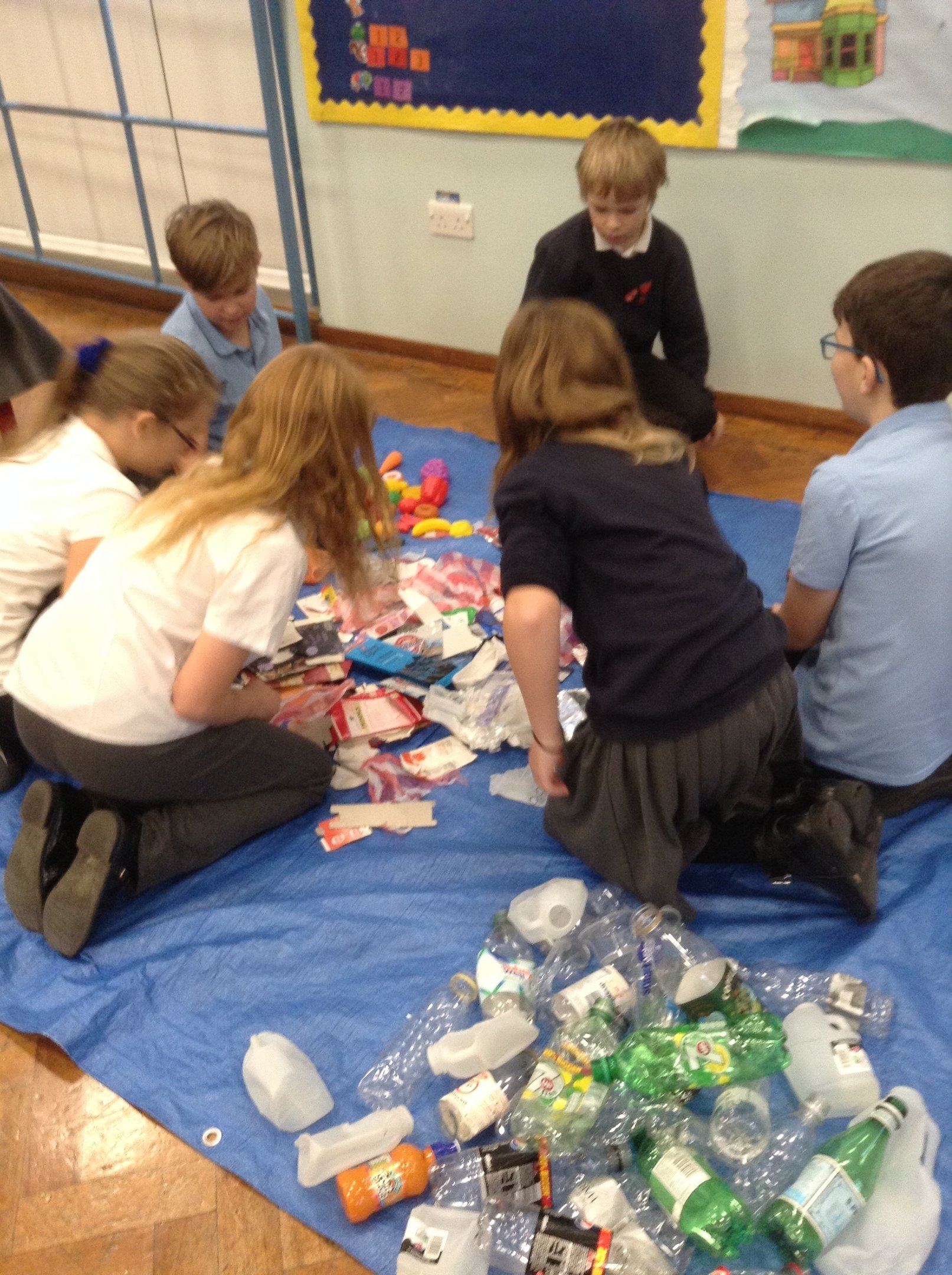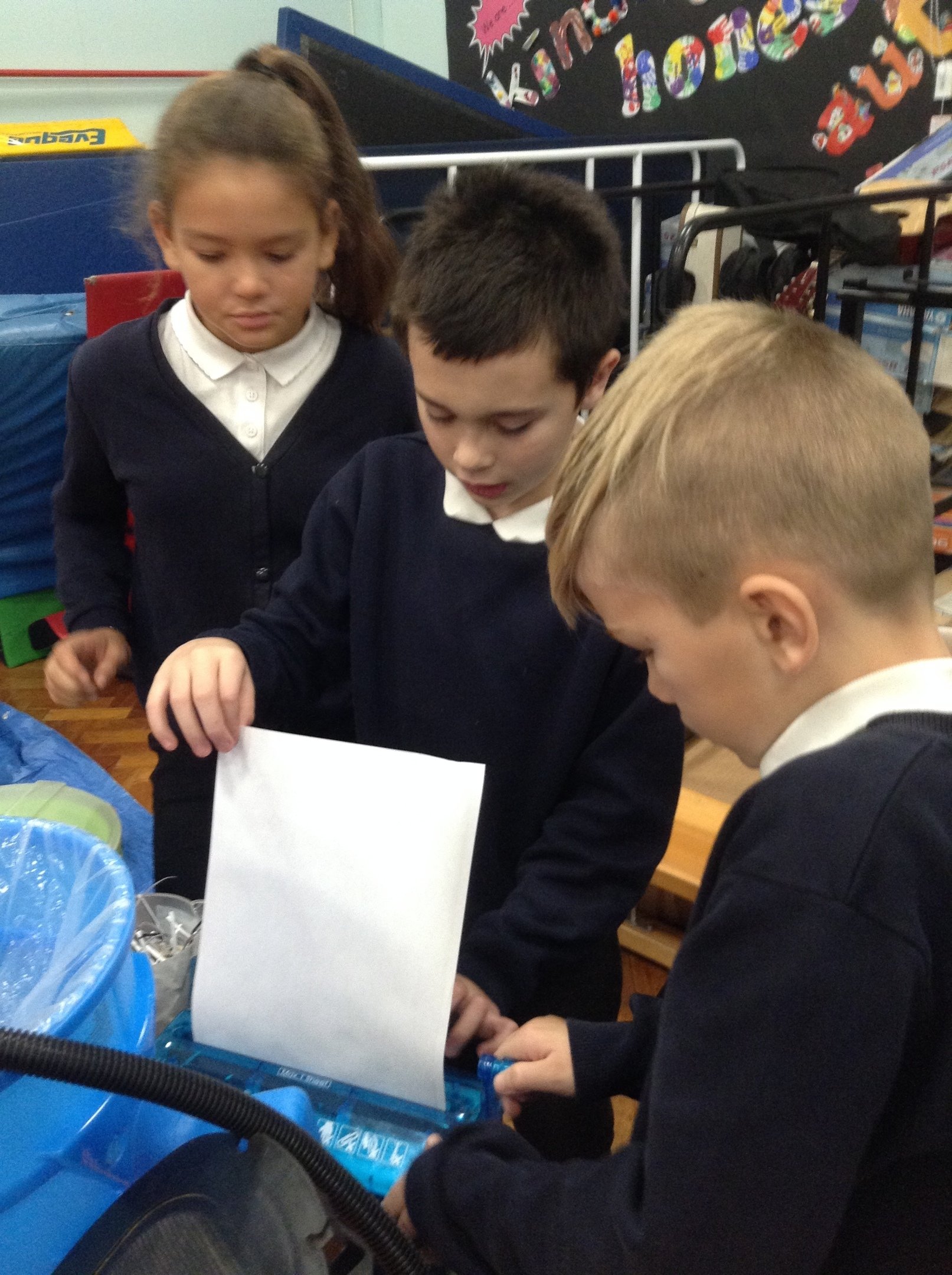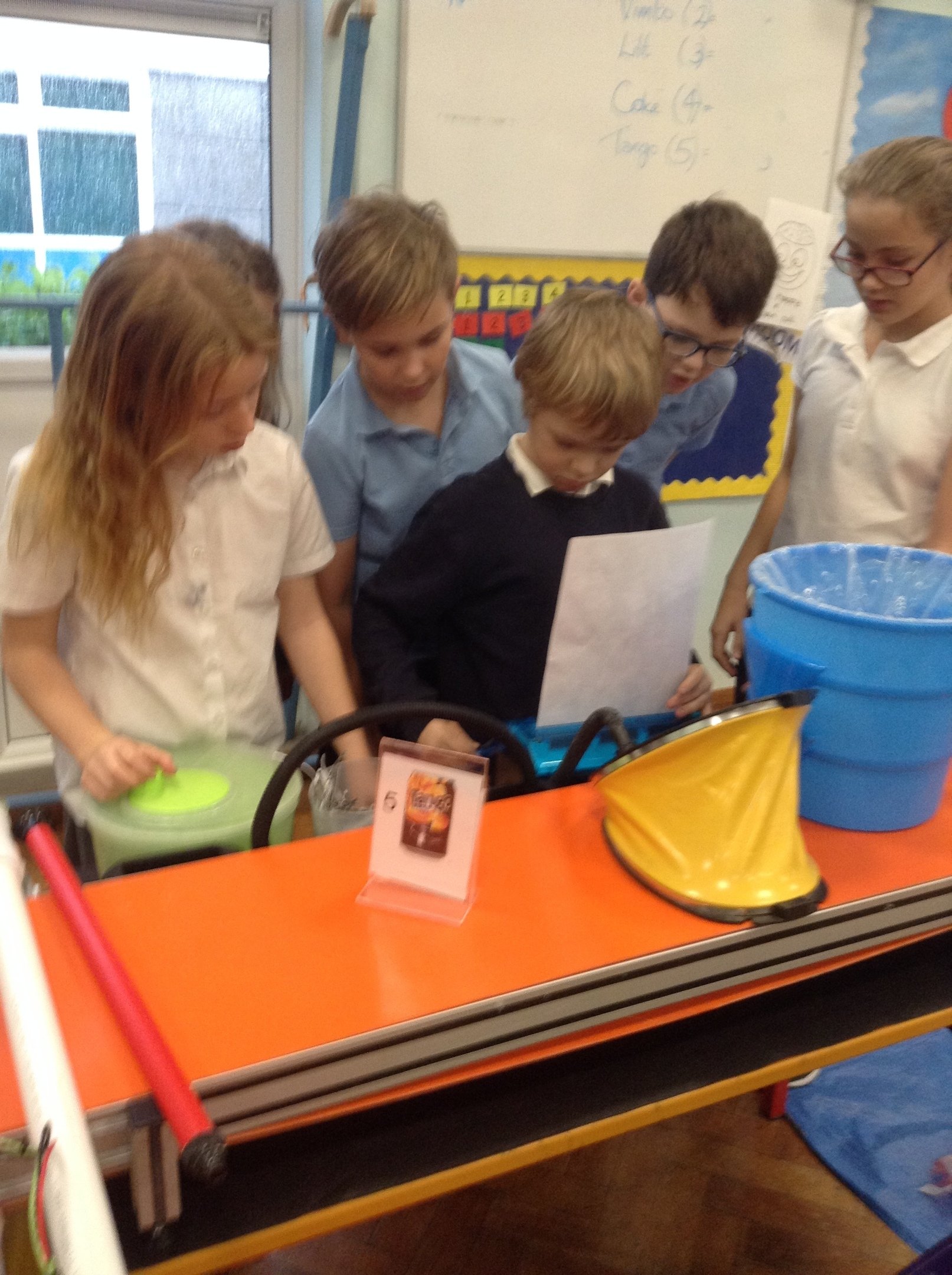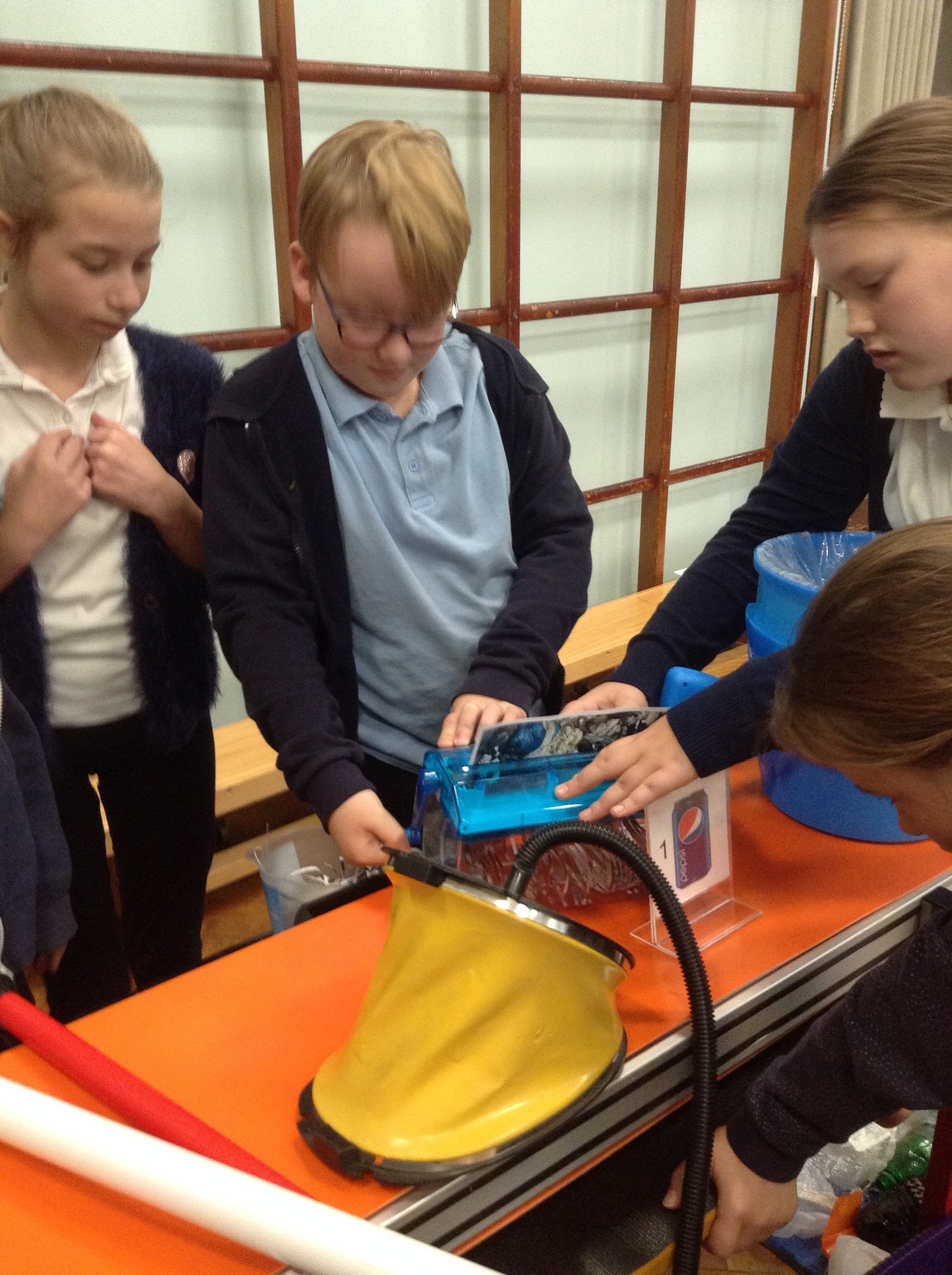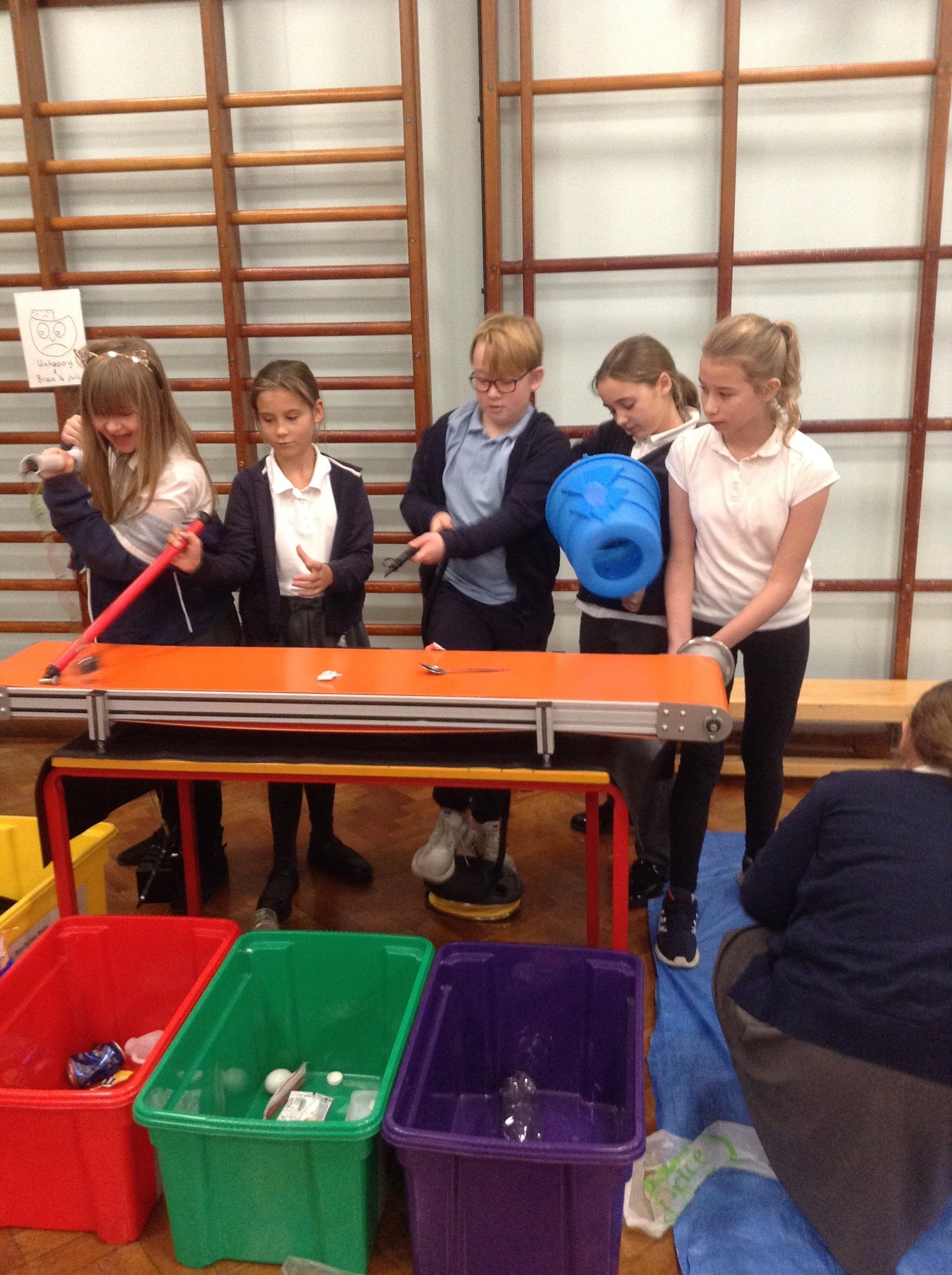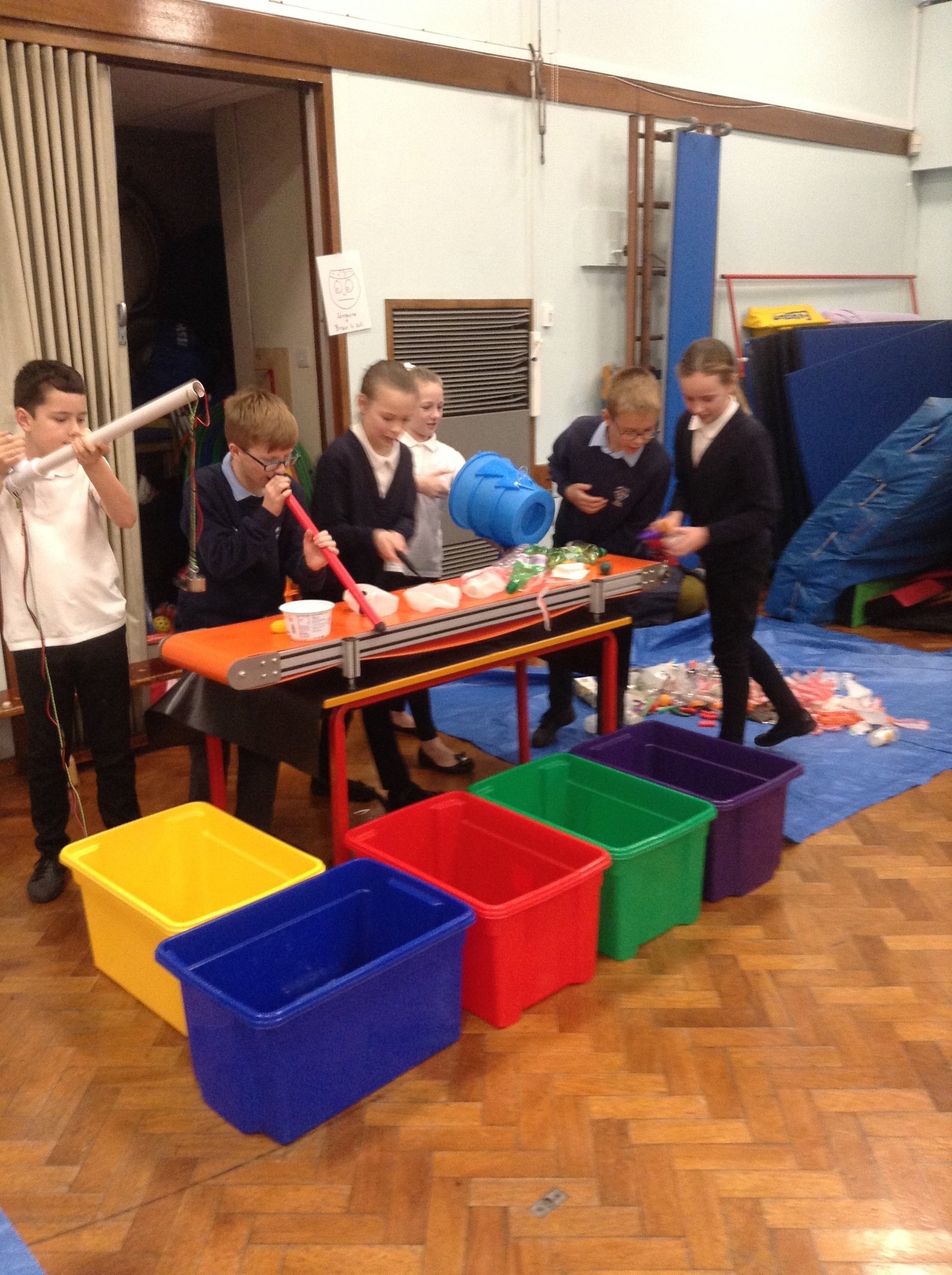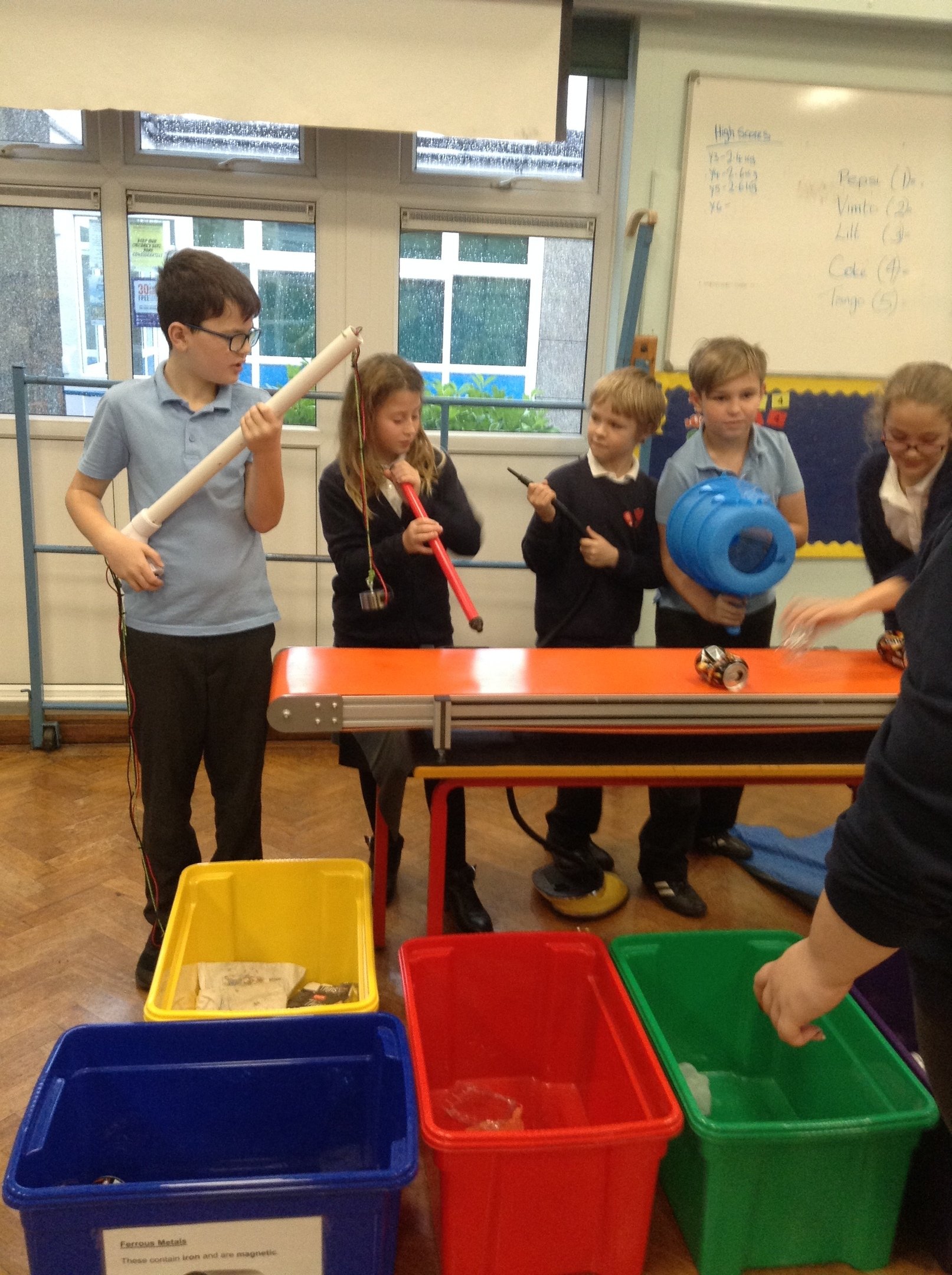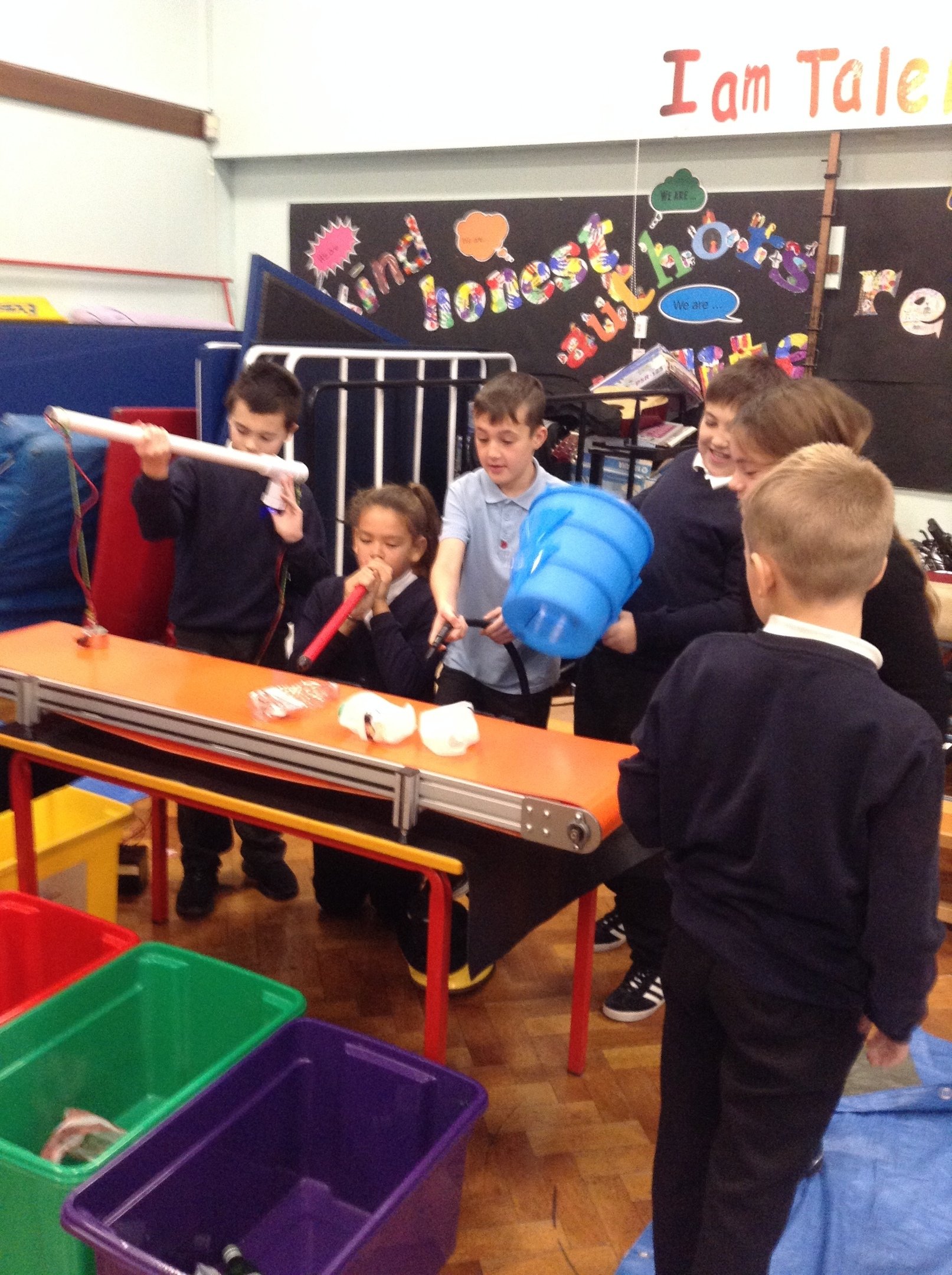 The nursery children have been busy with their 'dough disco' work - developing their hand eye coordinator and fine motor skills. They make all sorts of amazing shapes with the dough to music! Great work Nursery!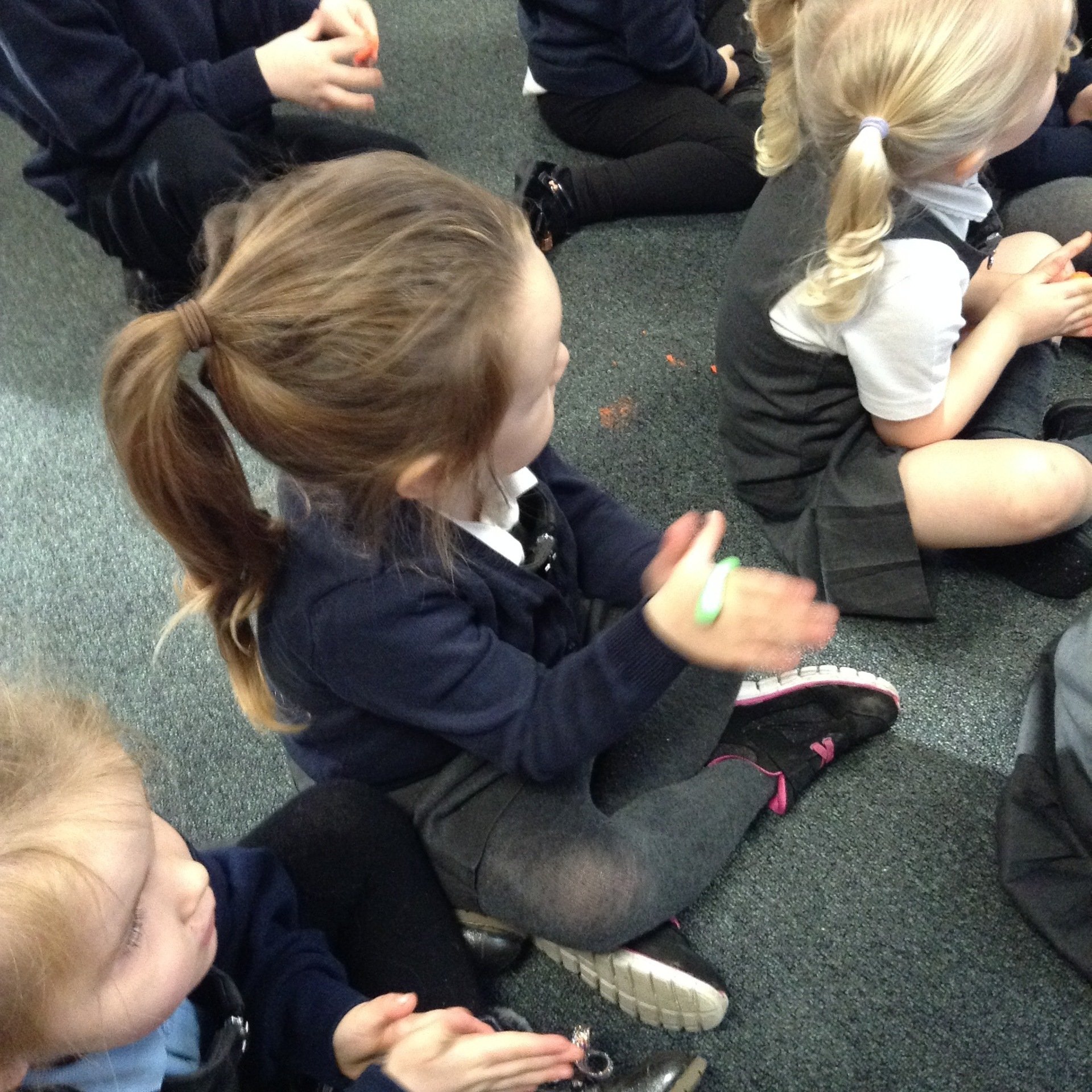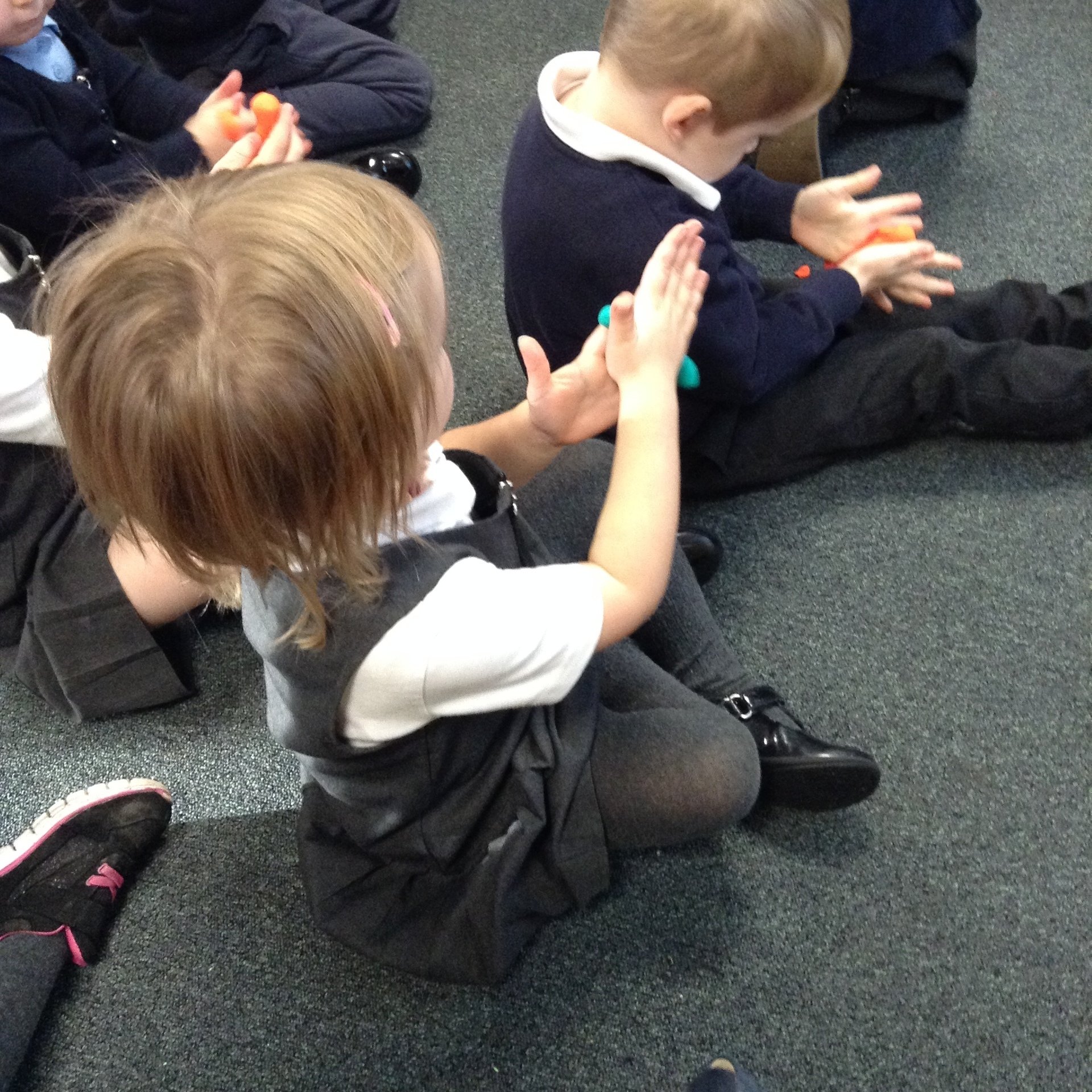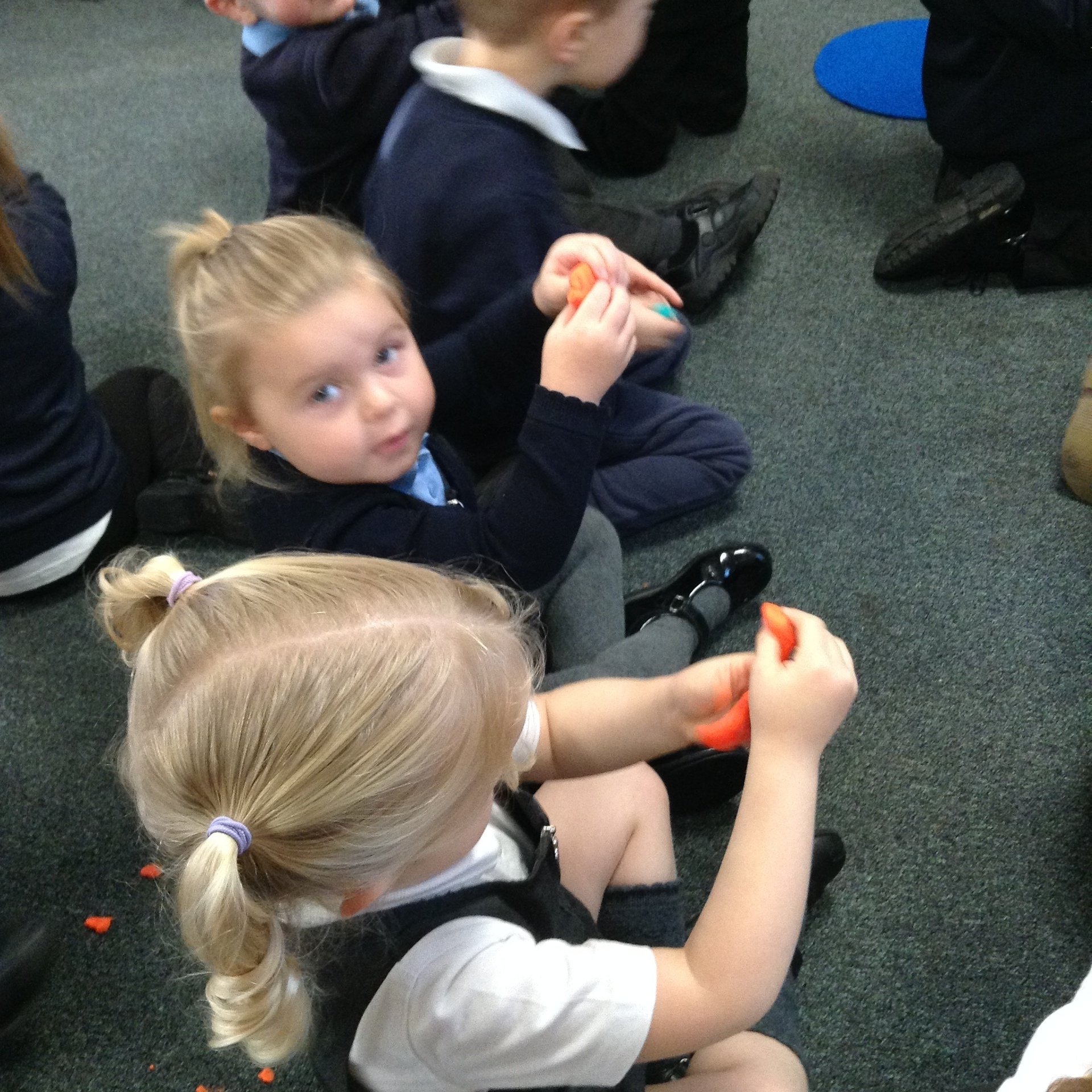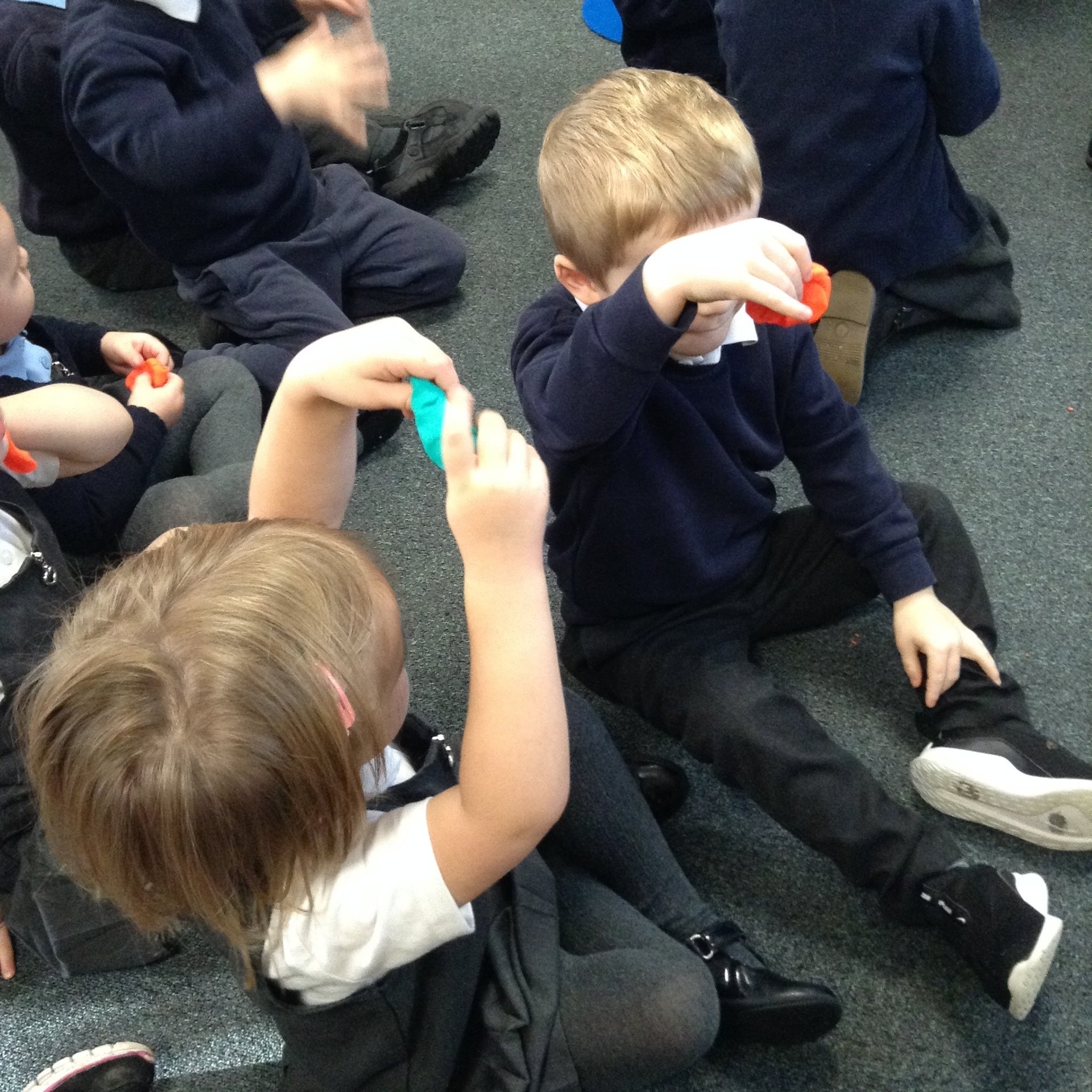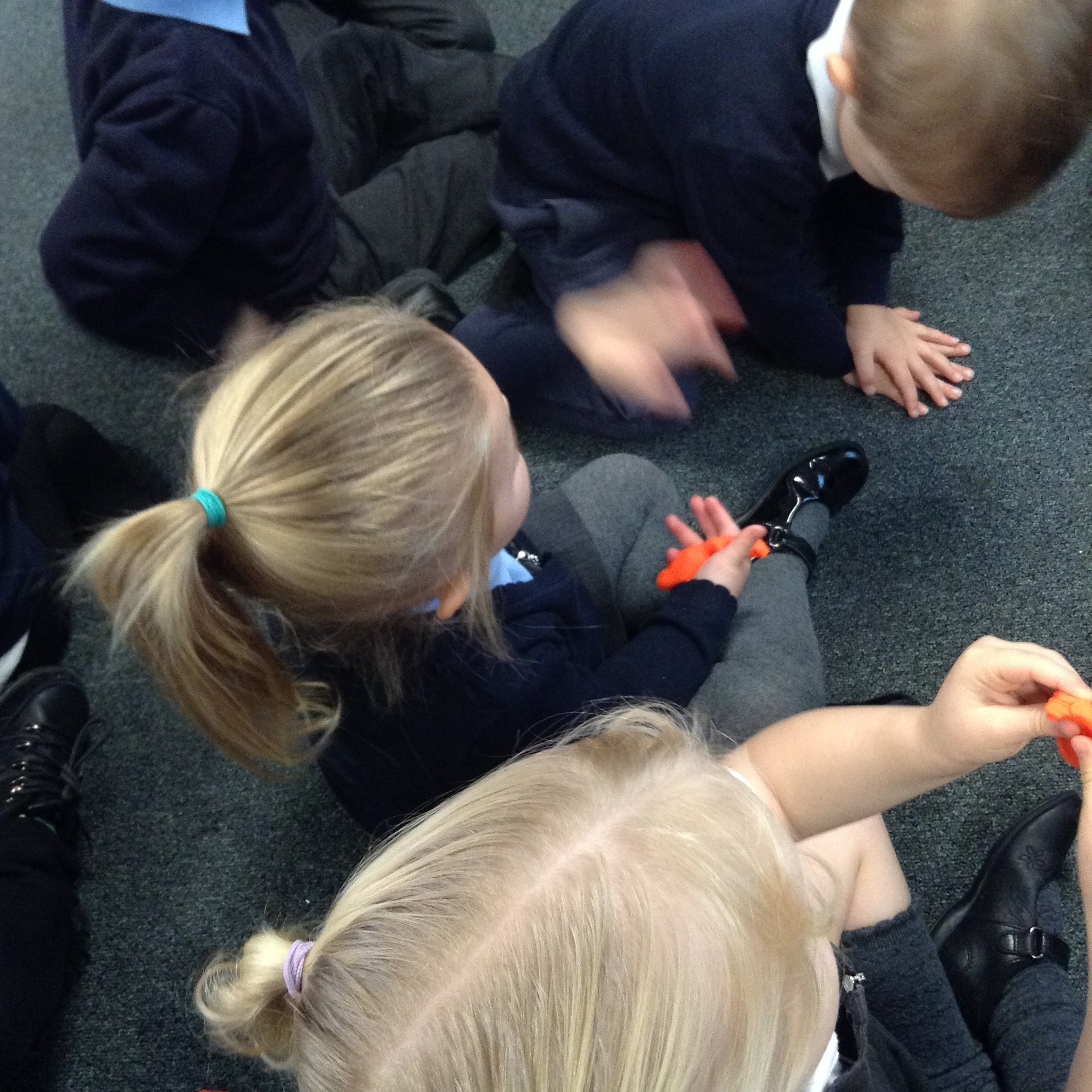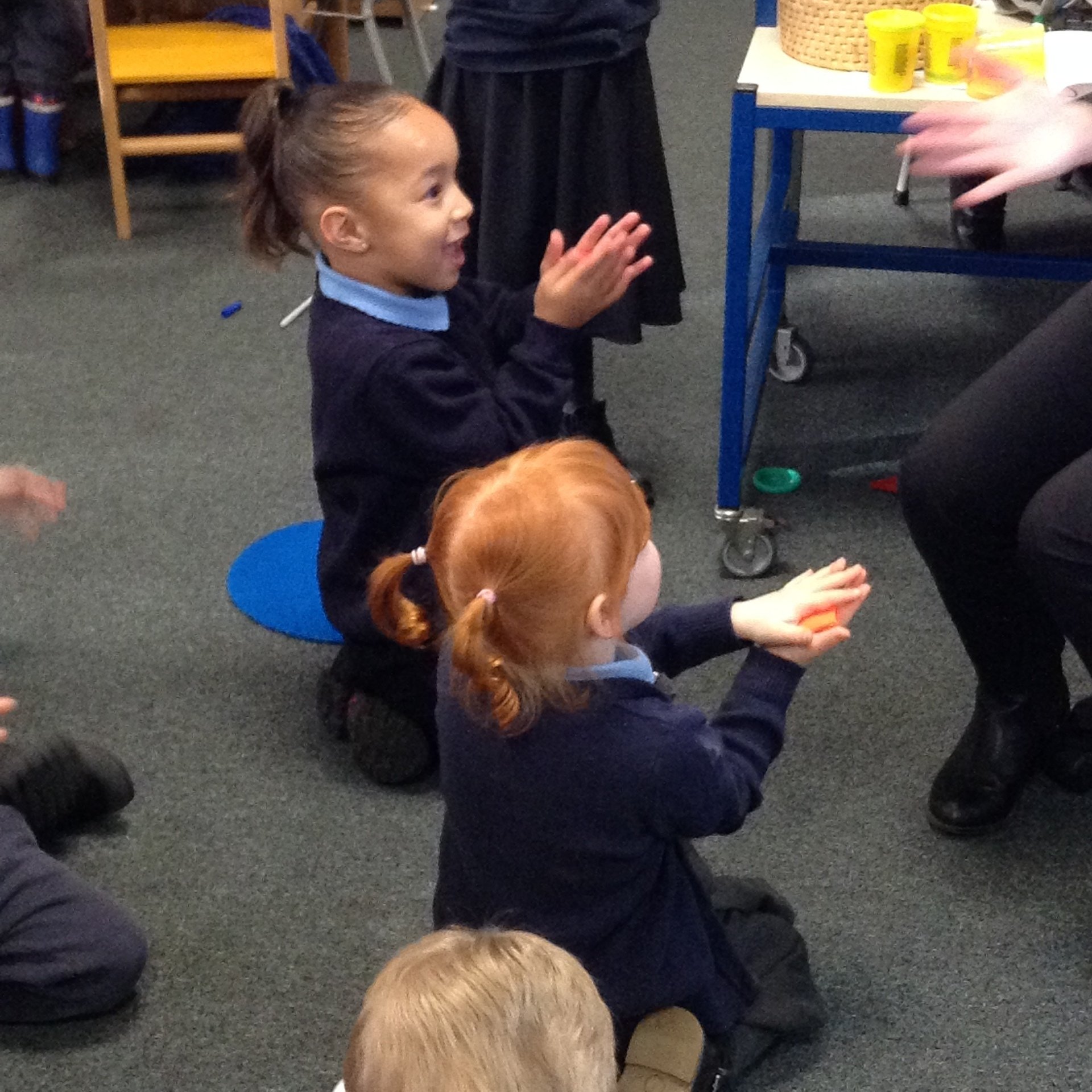 Last week we celebrated 'Anti-Bullying Day in school by wearing odd socks to celebrate what makes us all unique. The message promoted this year was 'Change Starts with Us'. Classes completed a variety of work on this day and here are some photos of Nursery doing their activities.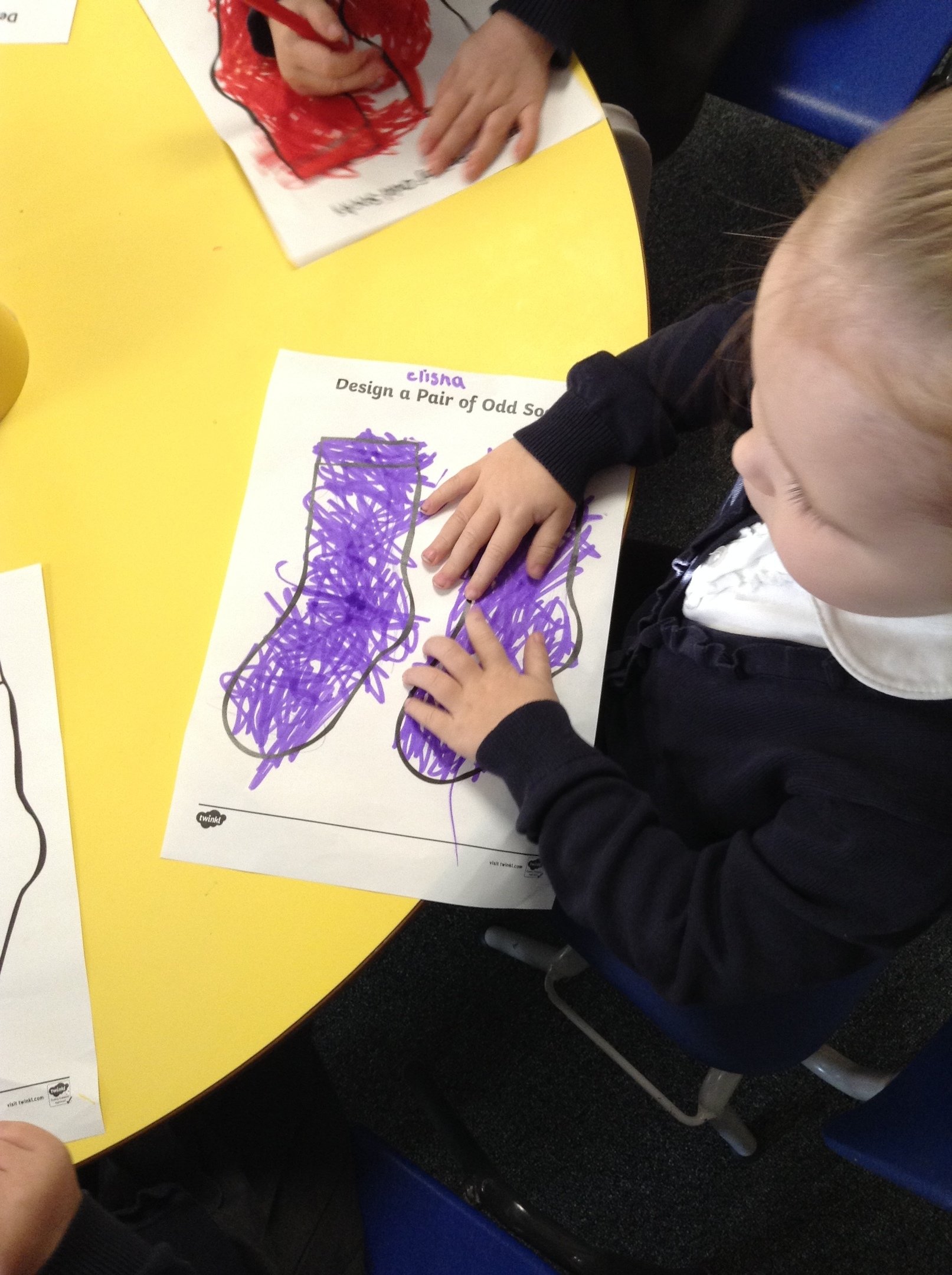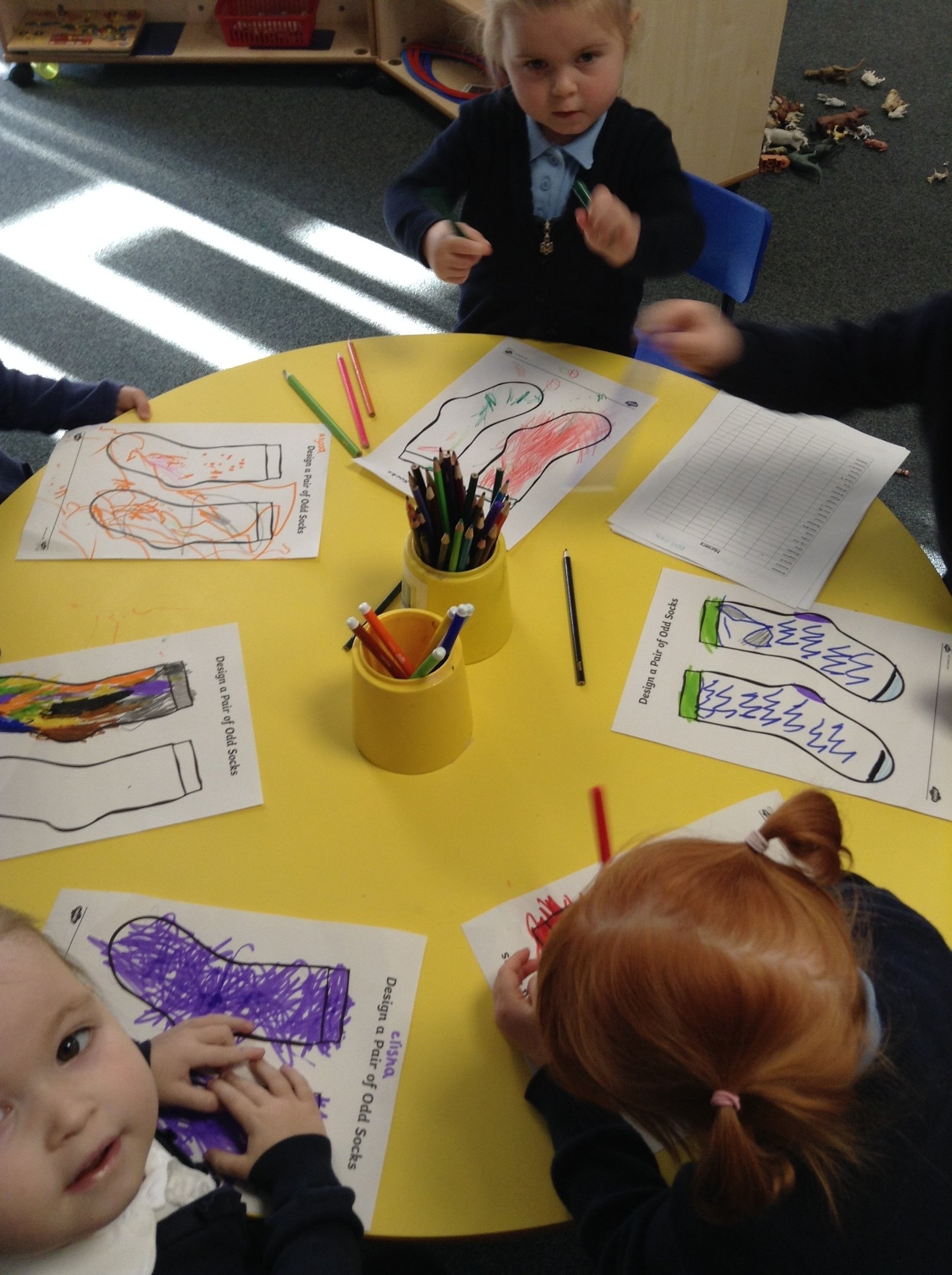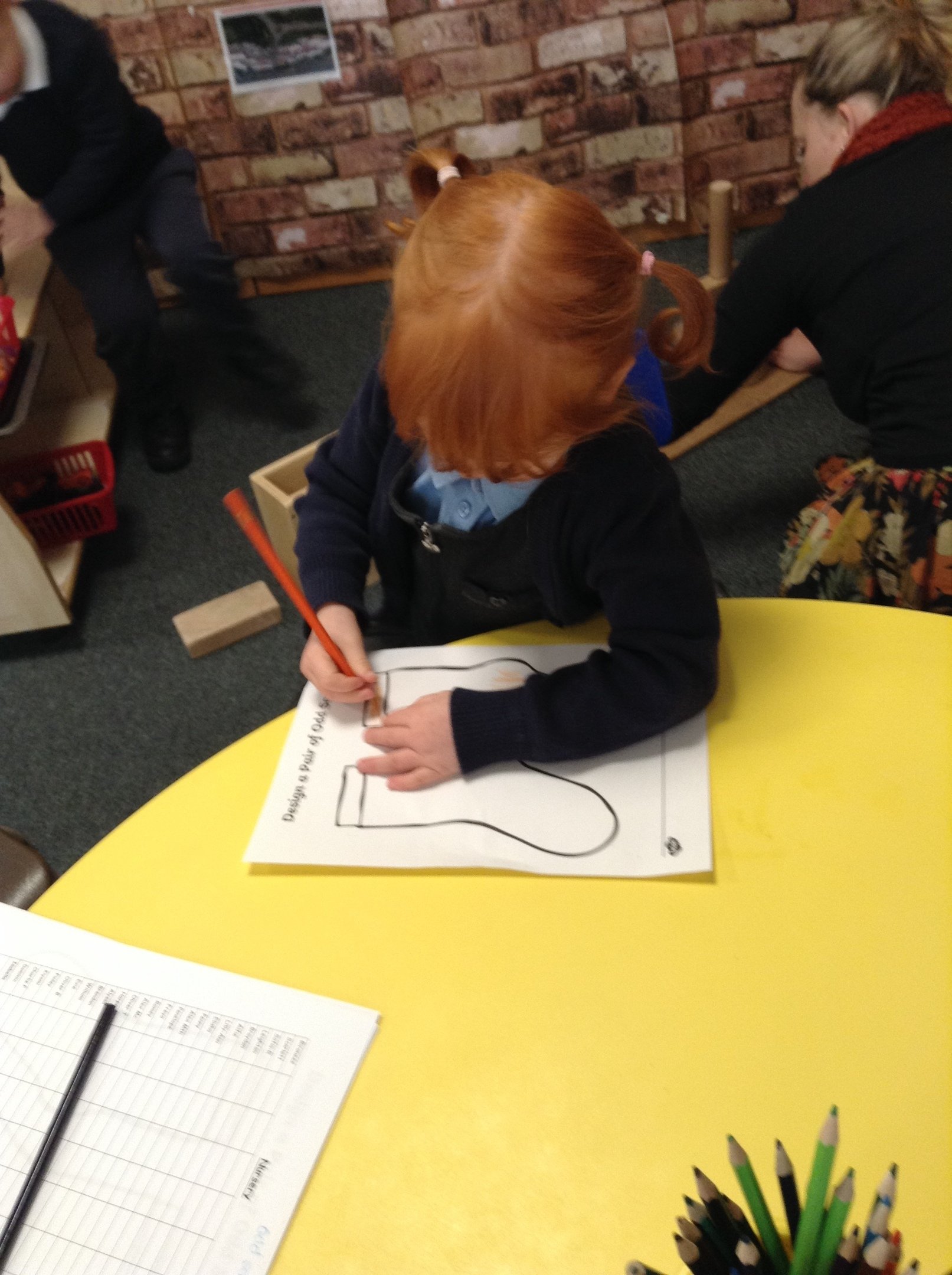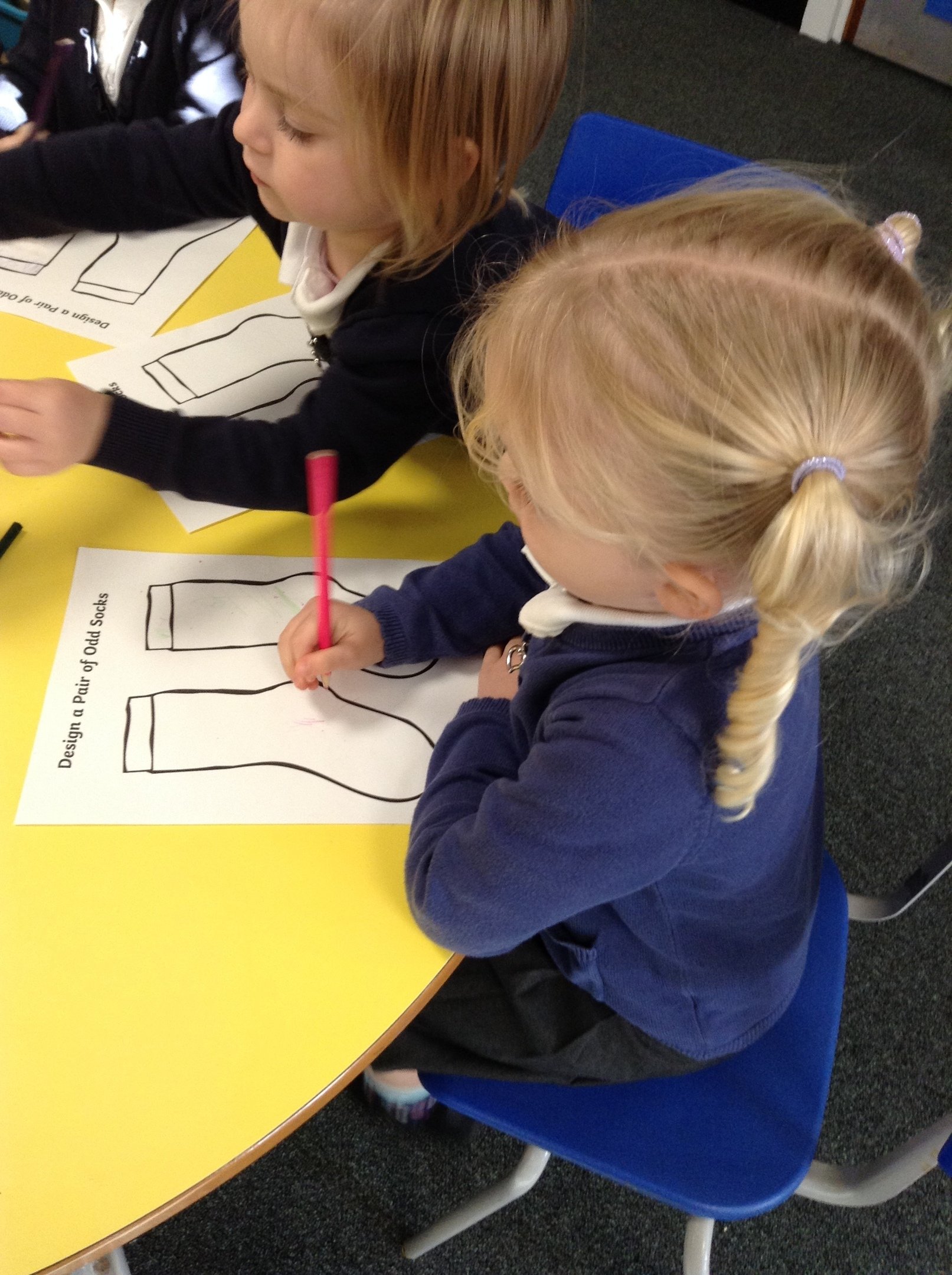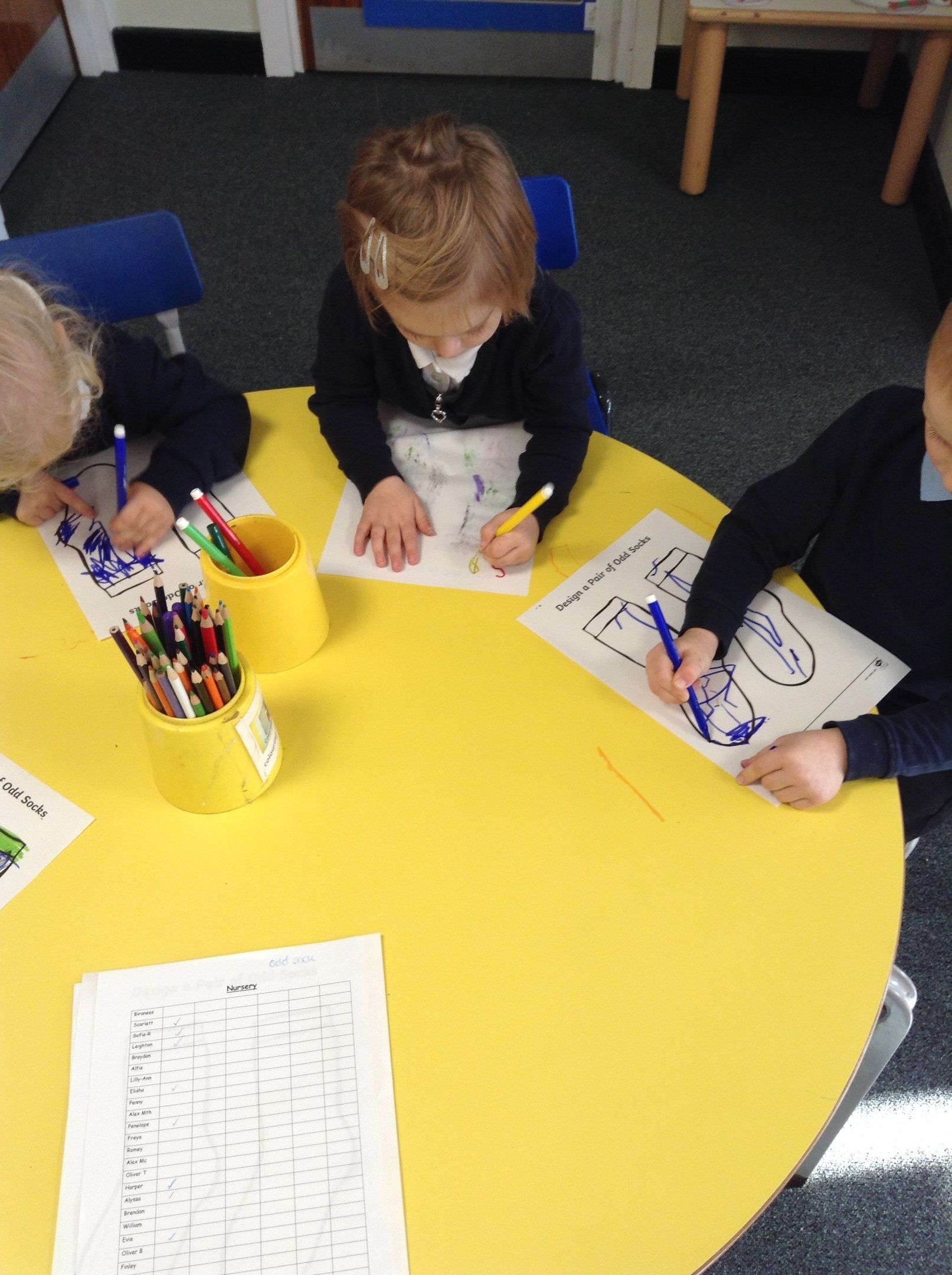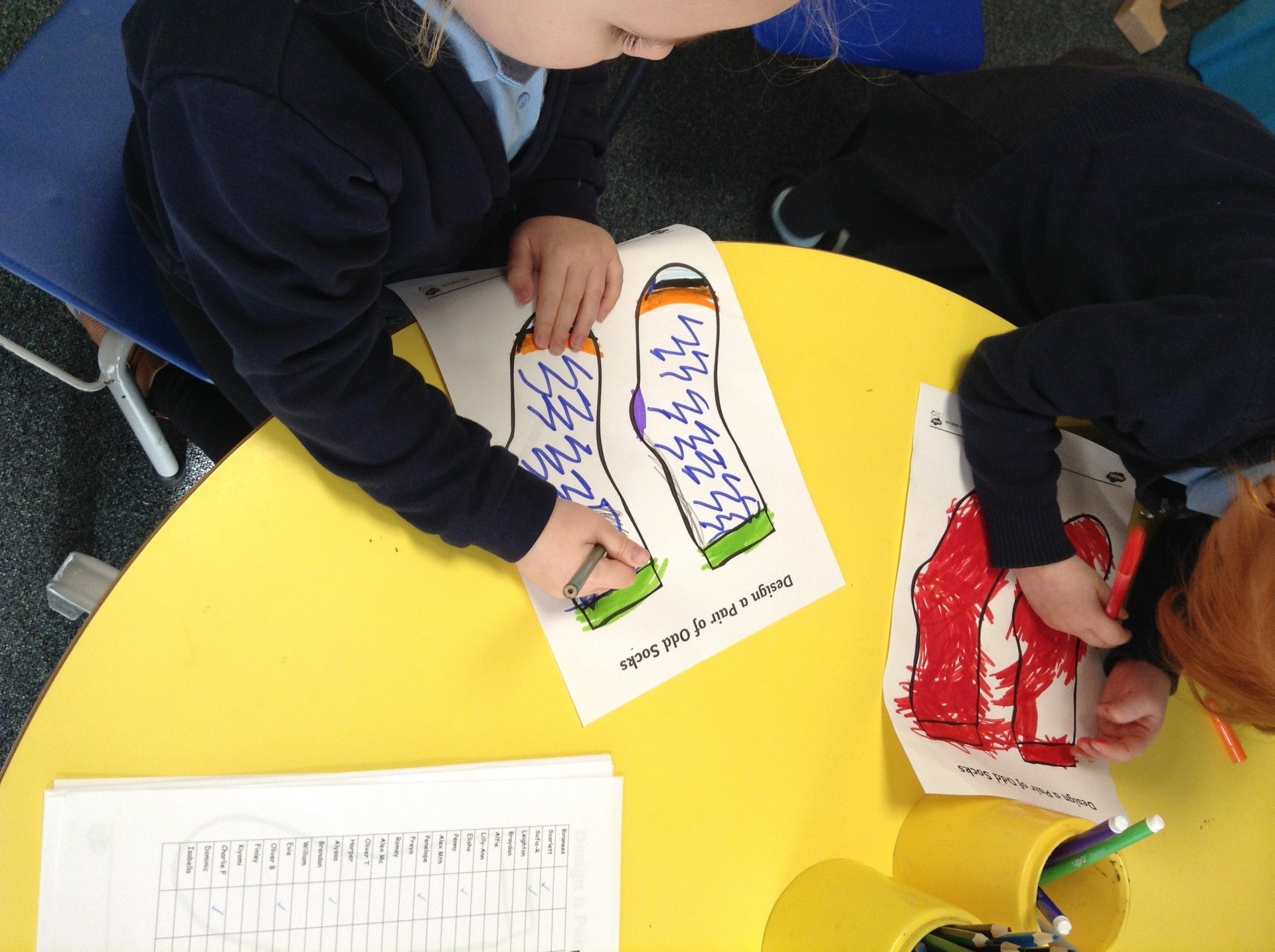 Things to look out for next week...
Jump Chapel are in school to give our Reception children their Bible.
We have an author visiting school - they will open our revamped library areas!
There is a planned football event at our school (weather and pitch permitting!)
Week beginning 11th November 2019
Members of the school council represented the school at both the Hoyland and Jump Remembrance Services on Sunday. It was lovely to see so many of our children at the event as part of other groups too. The children represented the school so well. Thank you.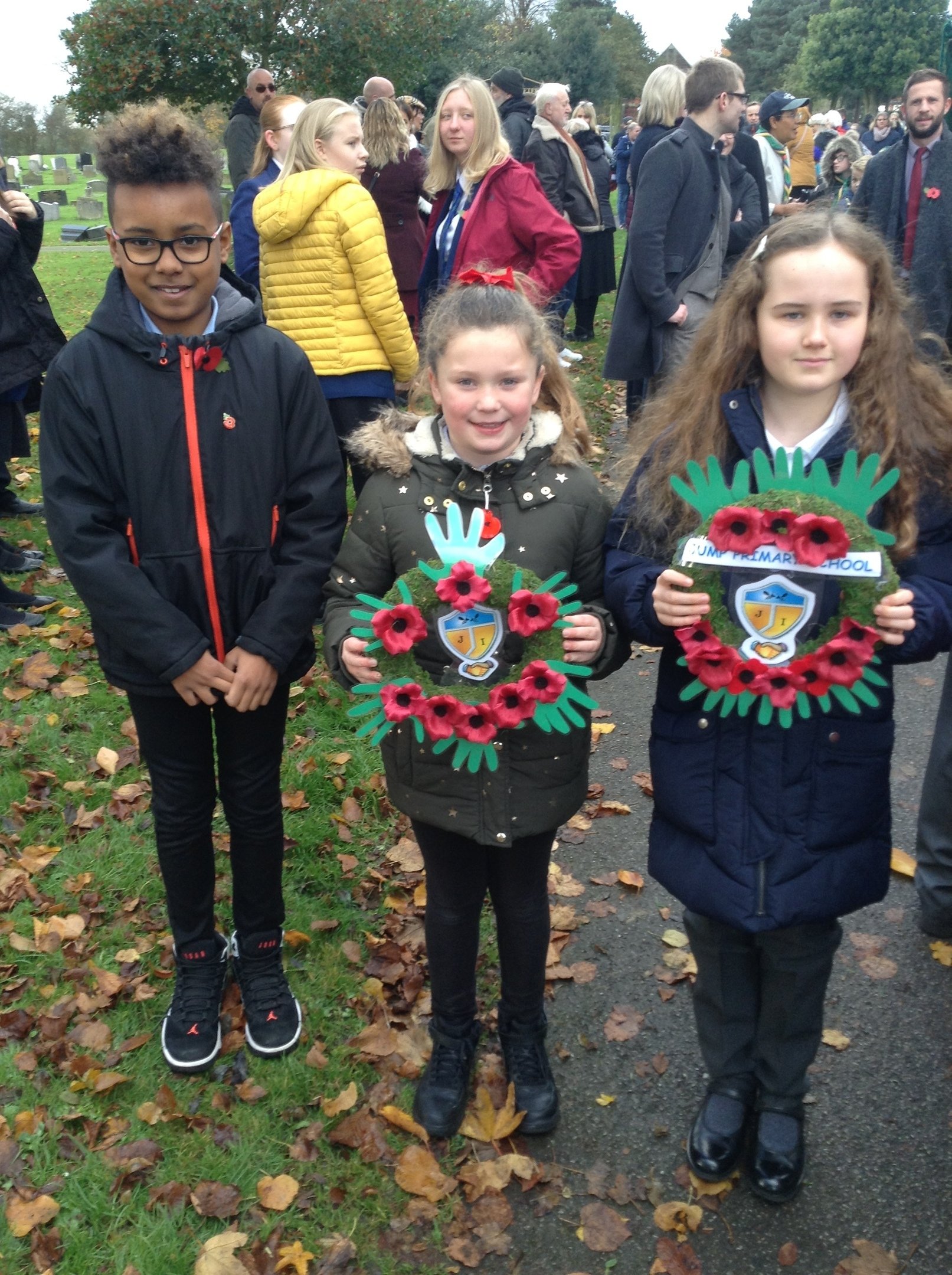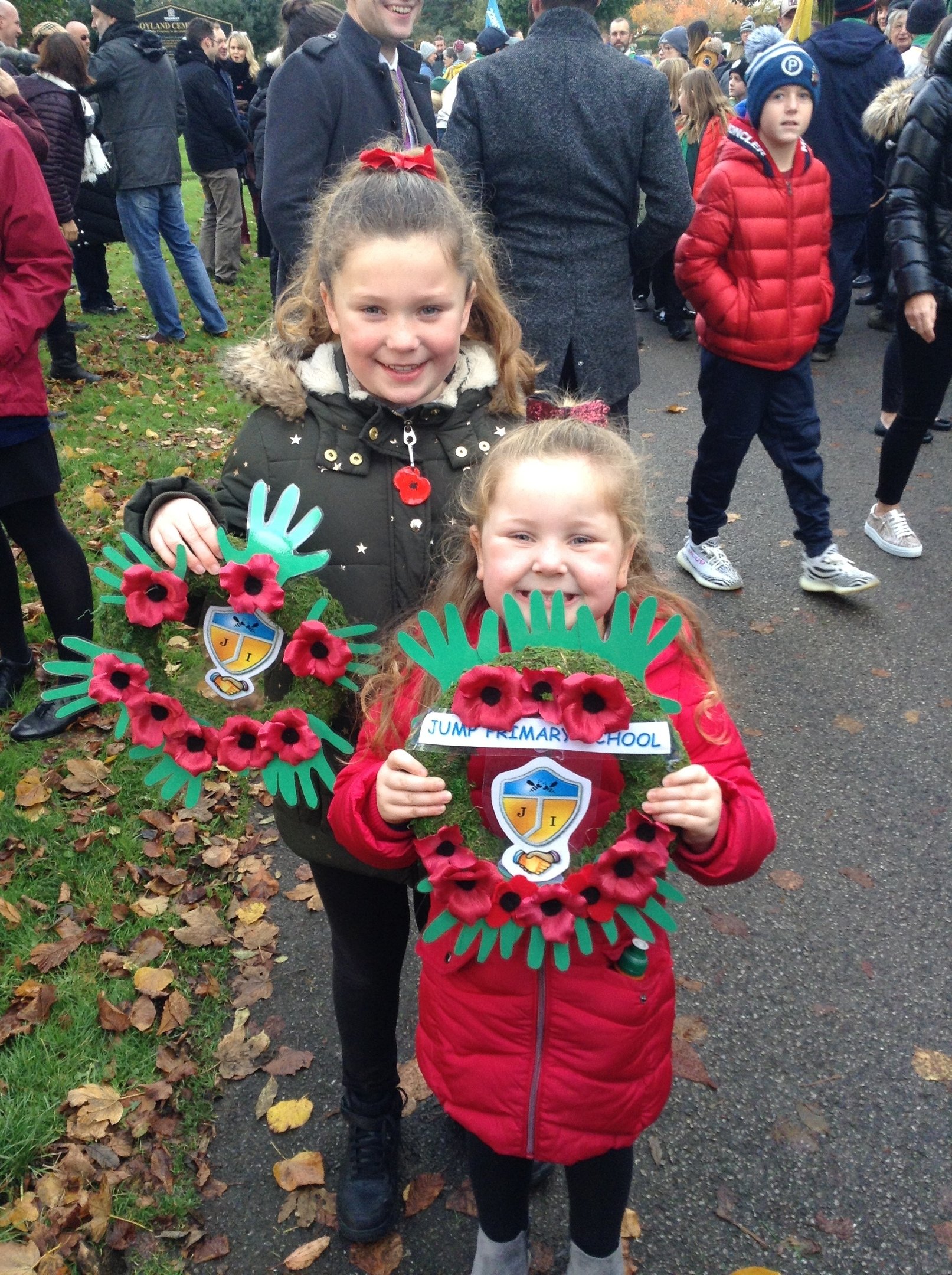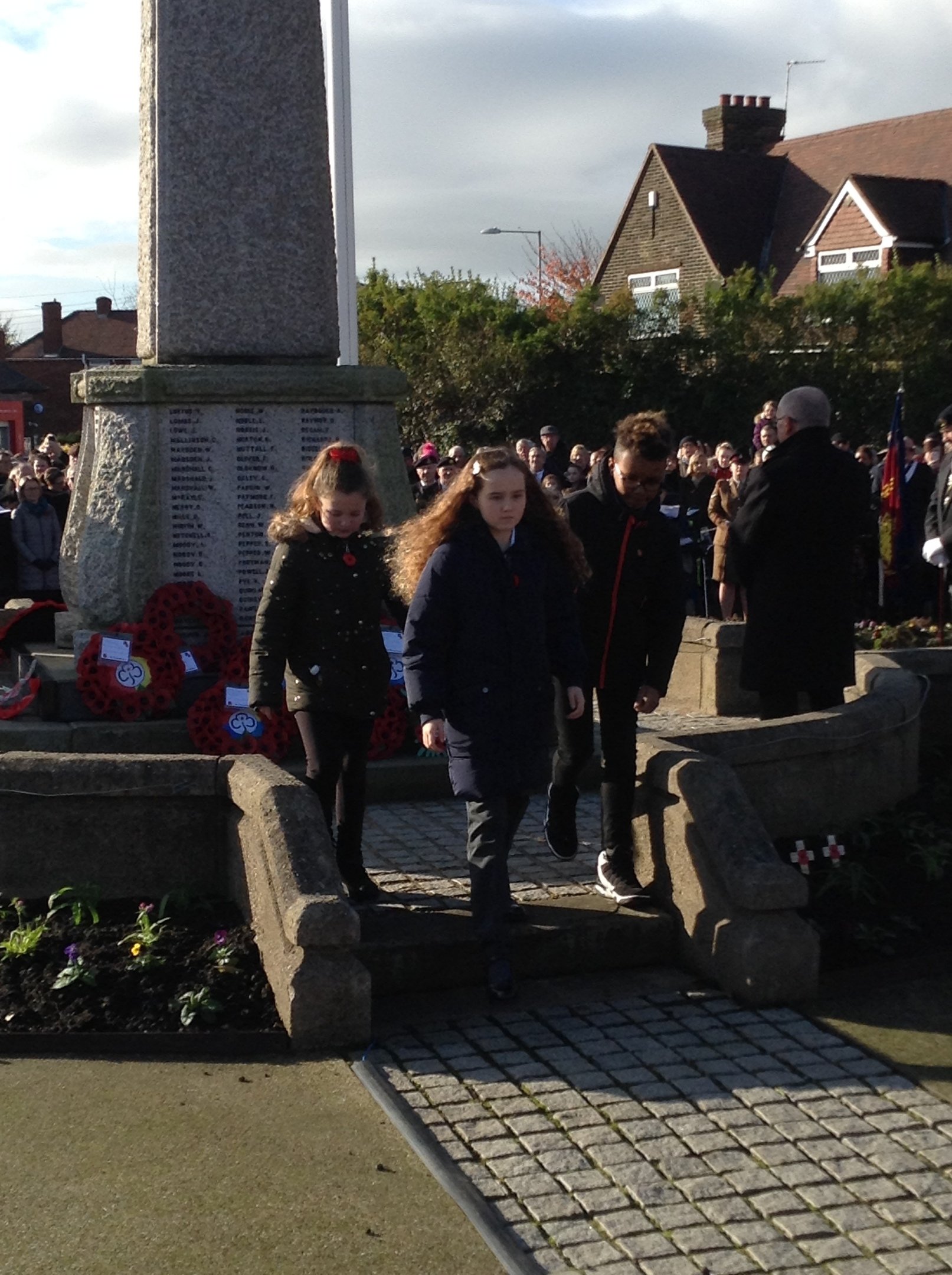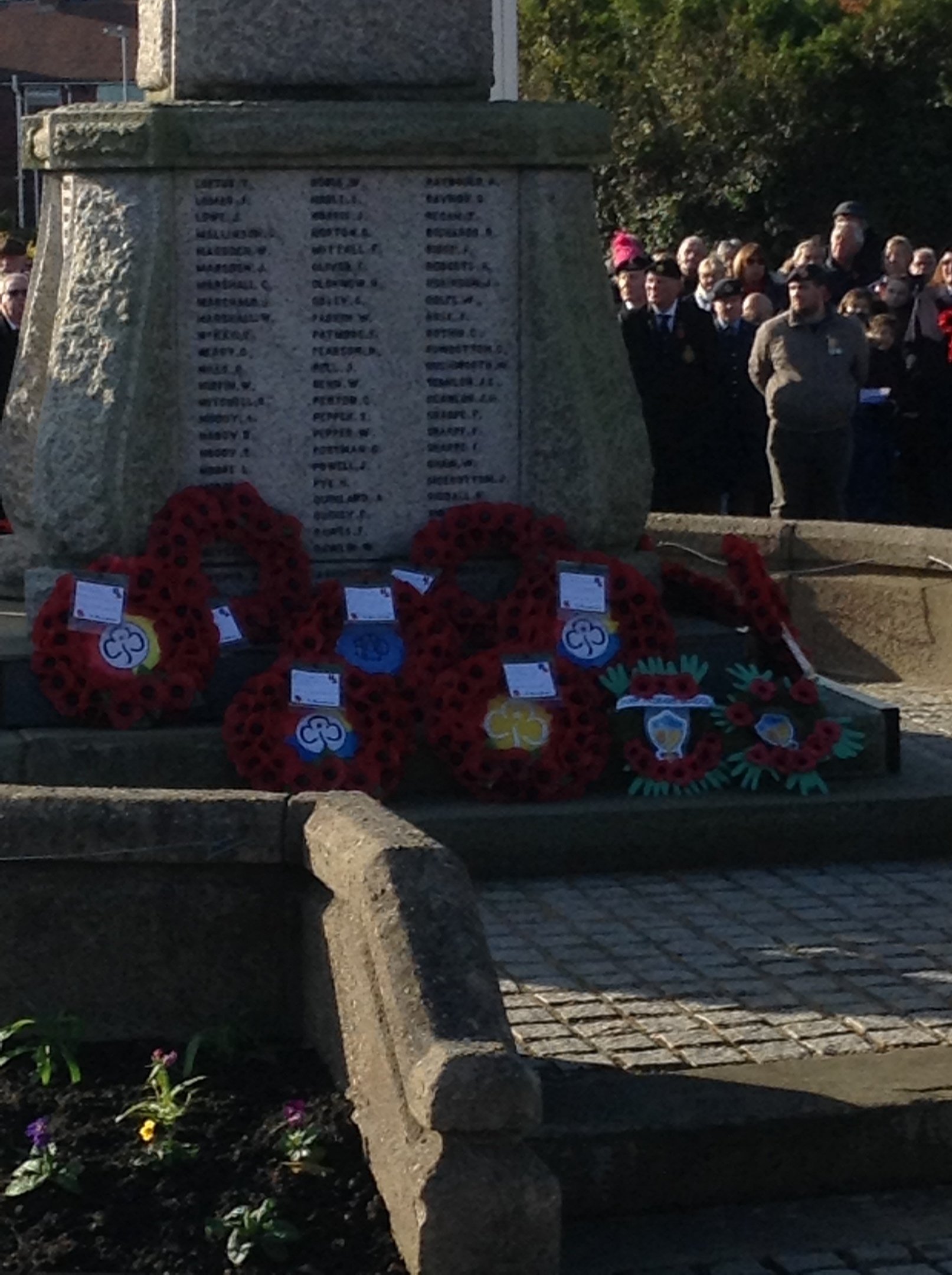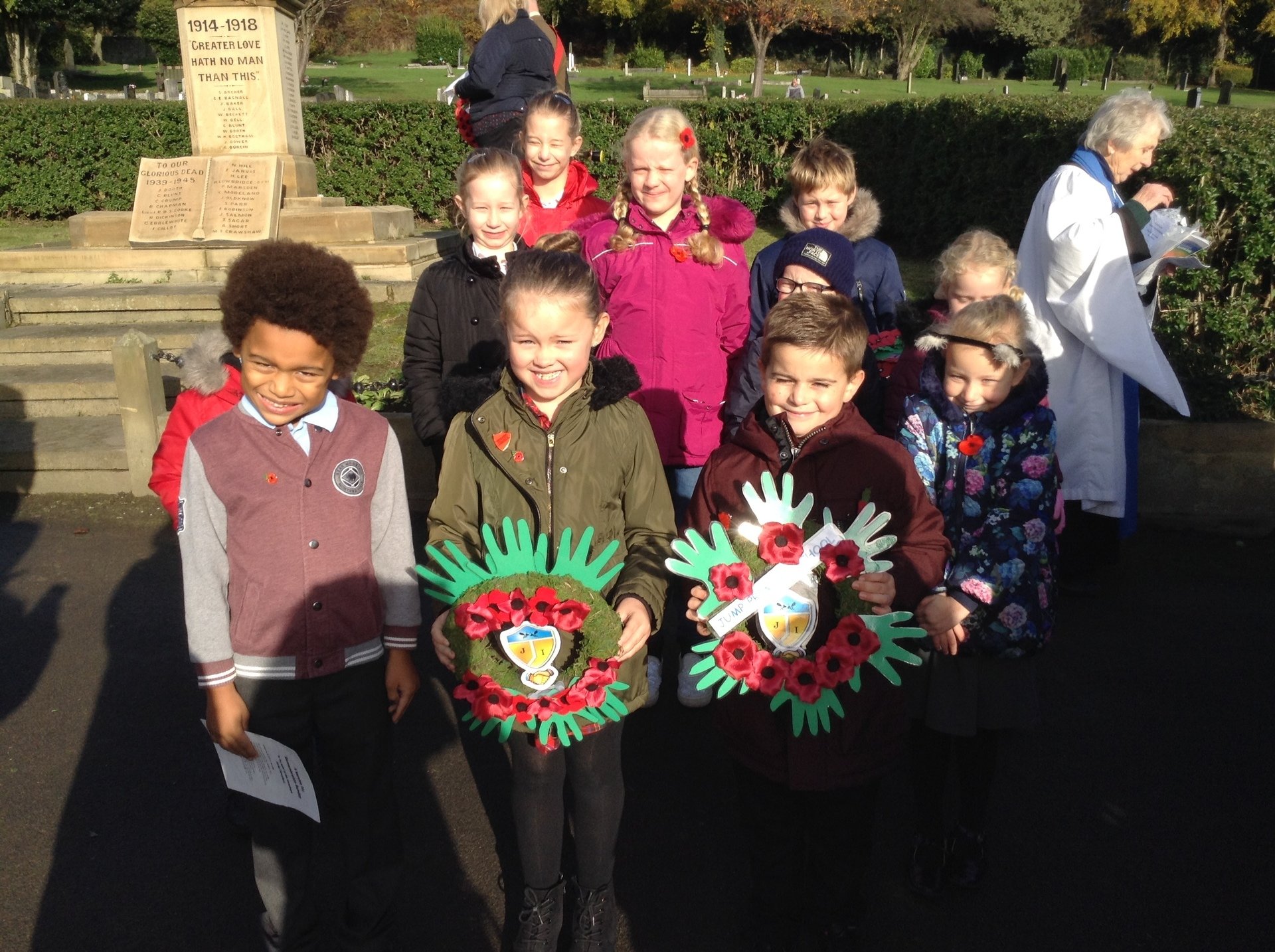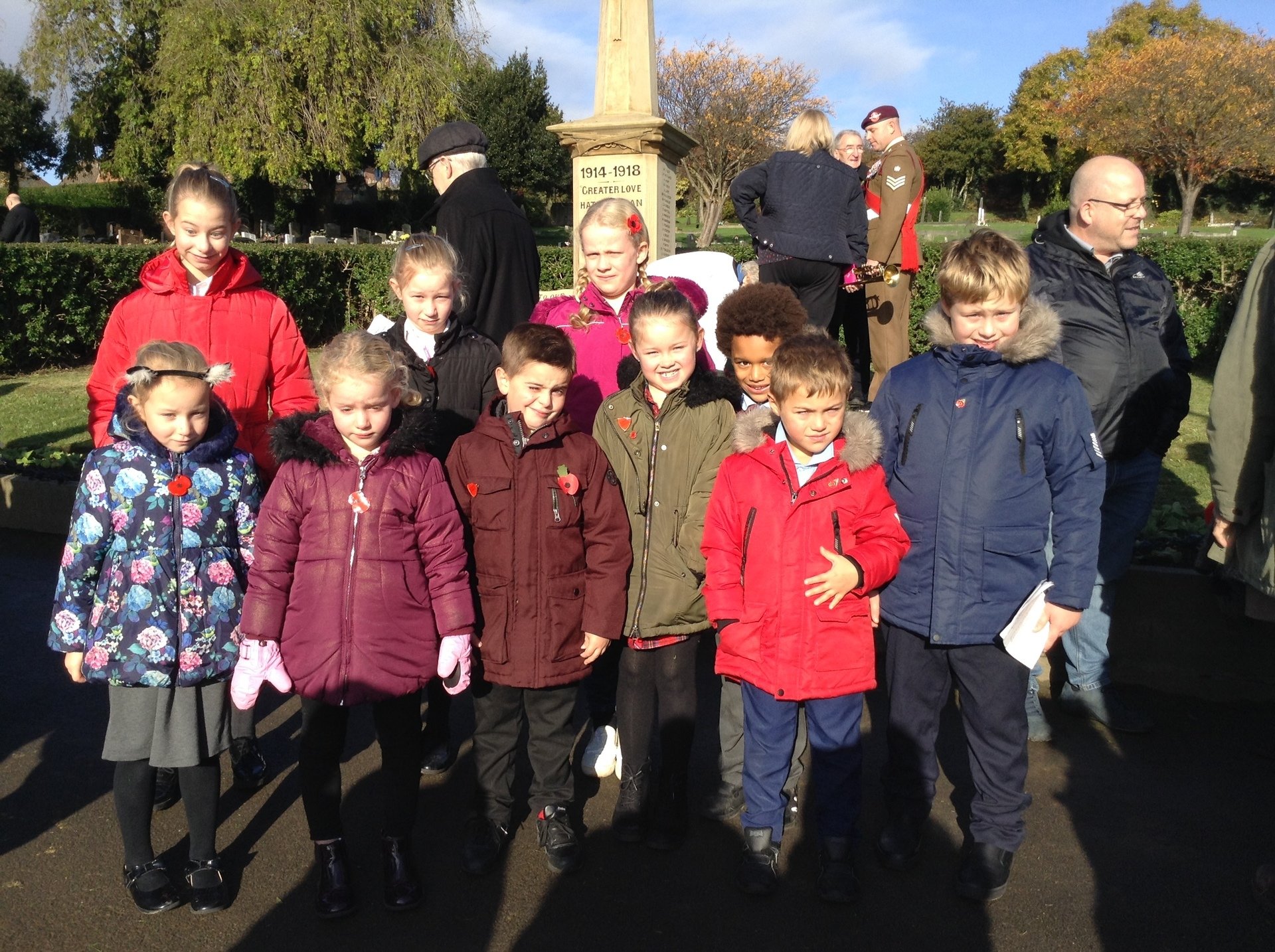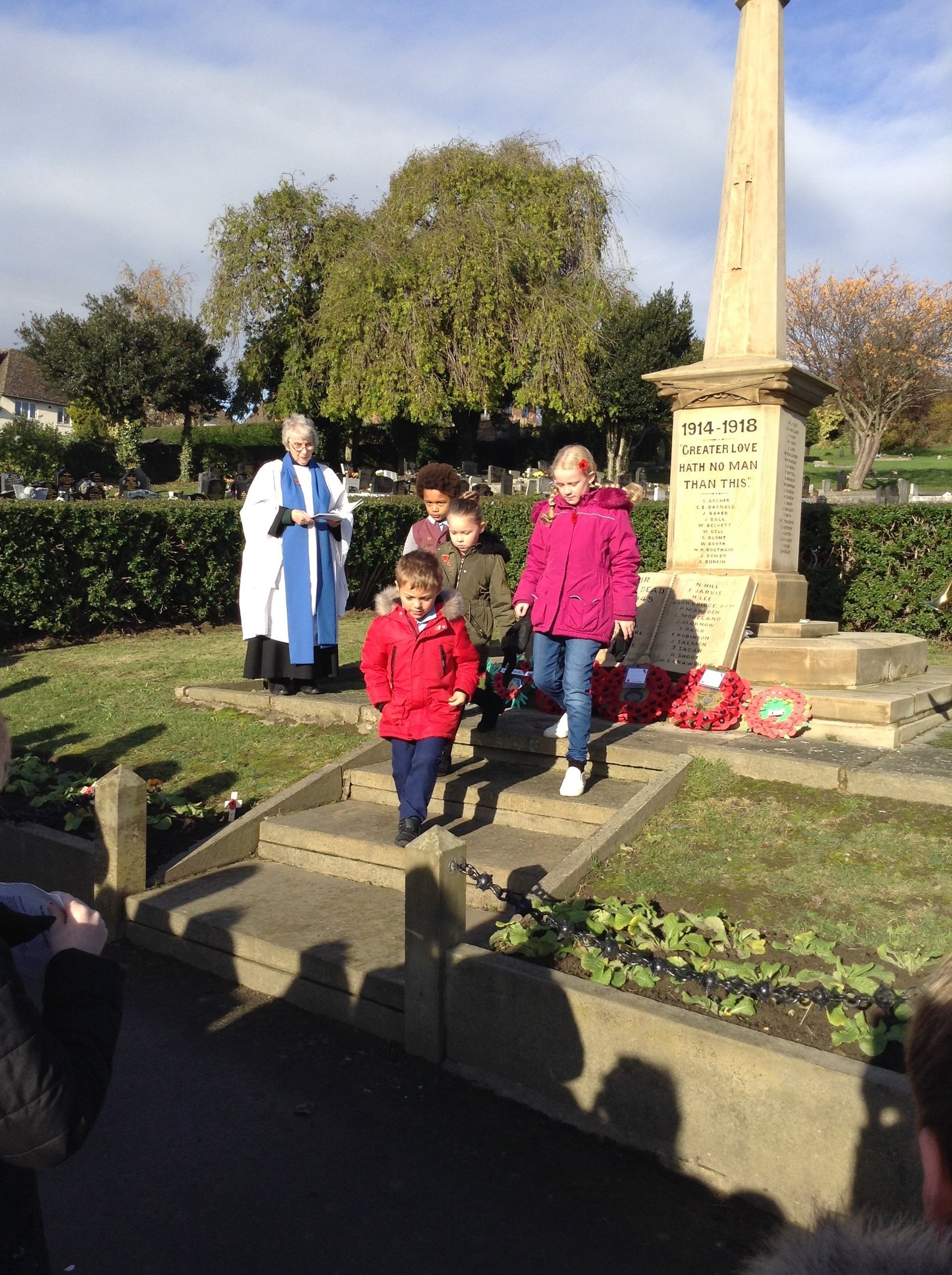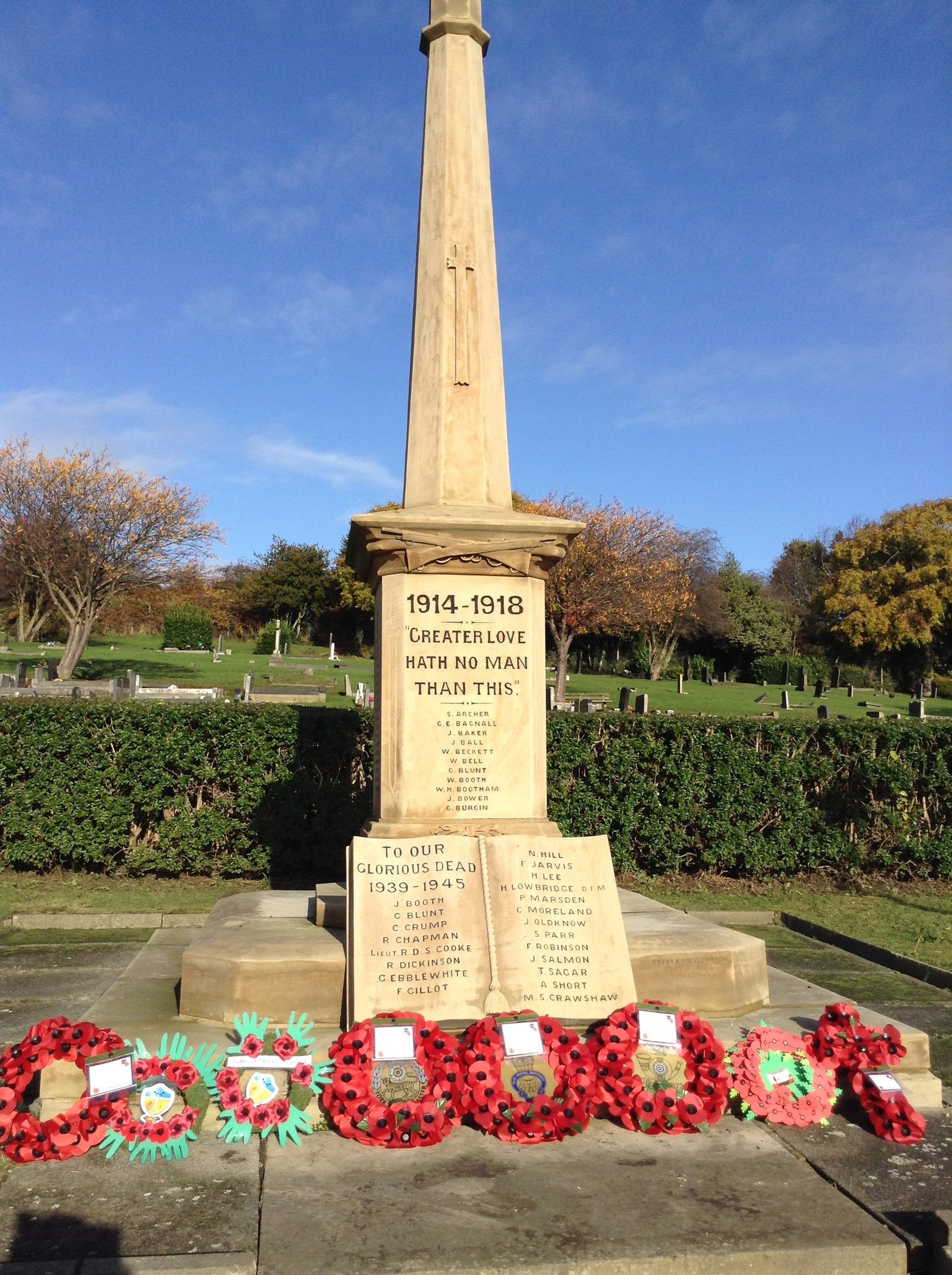 Year 4 and 5 enjoyed some Road Safety workshops this week delivered by the Barnsley Road Safety Team. They learnt all about how to keep themselves safe on the road.
Year 3 enjoyed a trip to the Yorkshire Museum this week to experience life in Roam
Year 3, 4 5 and 6 have had 'Rubbish' workshops this week in school from a Waste Treatment Facility in Rotherham. The children learnt all about recycling, managing waste and really enjoyed the sessions. Here are some photos of Year 4.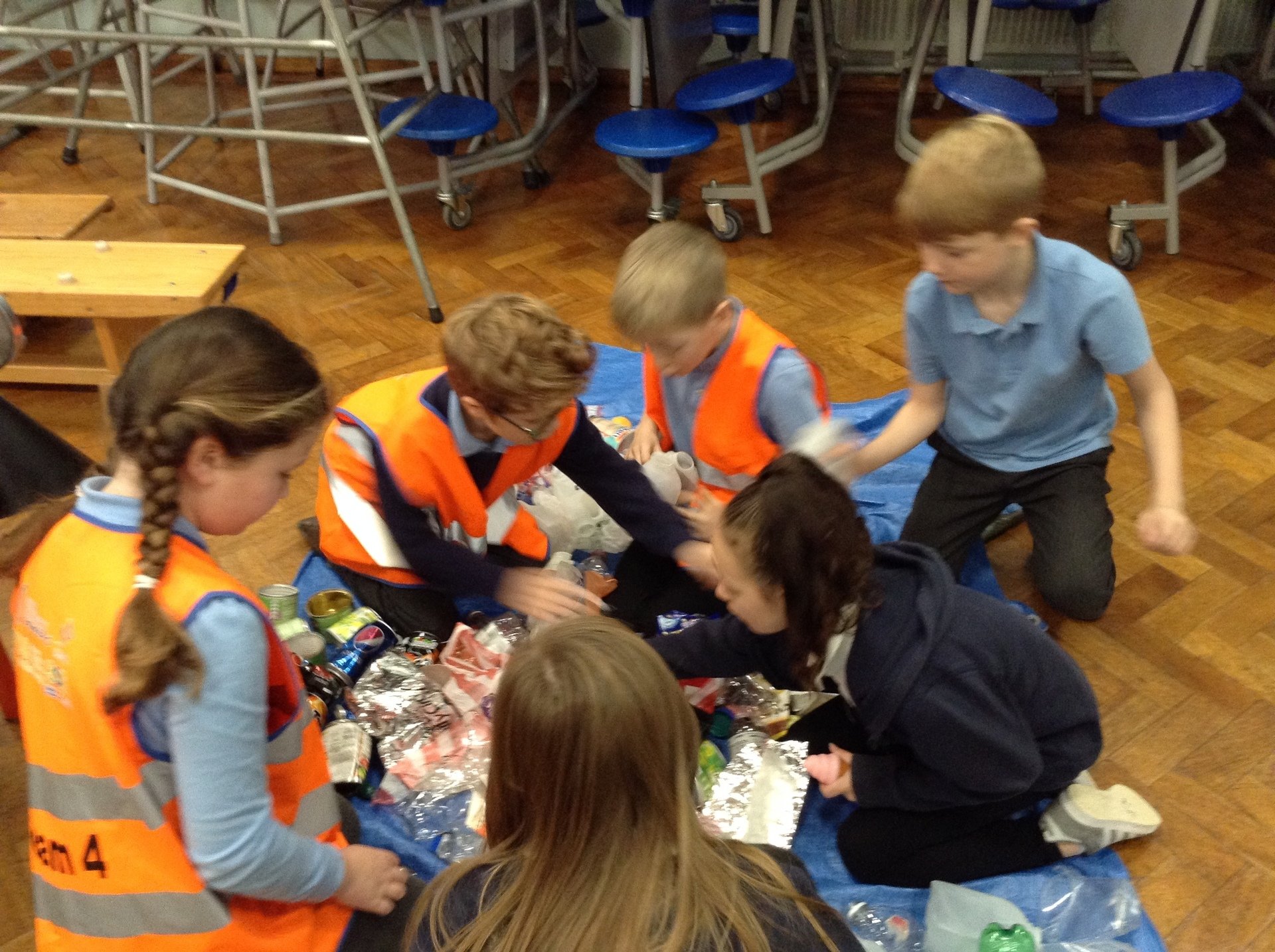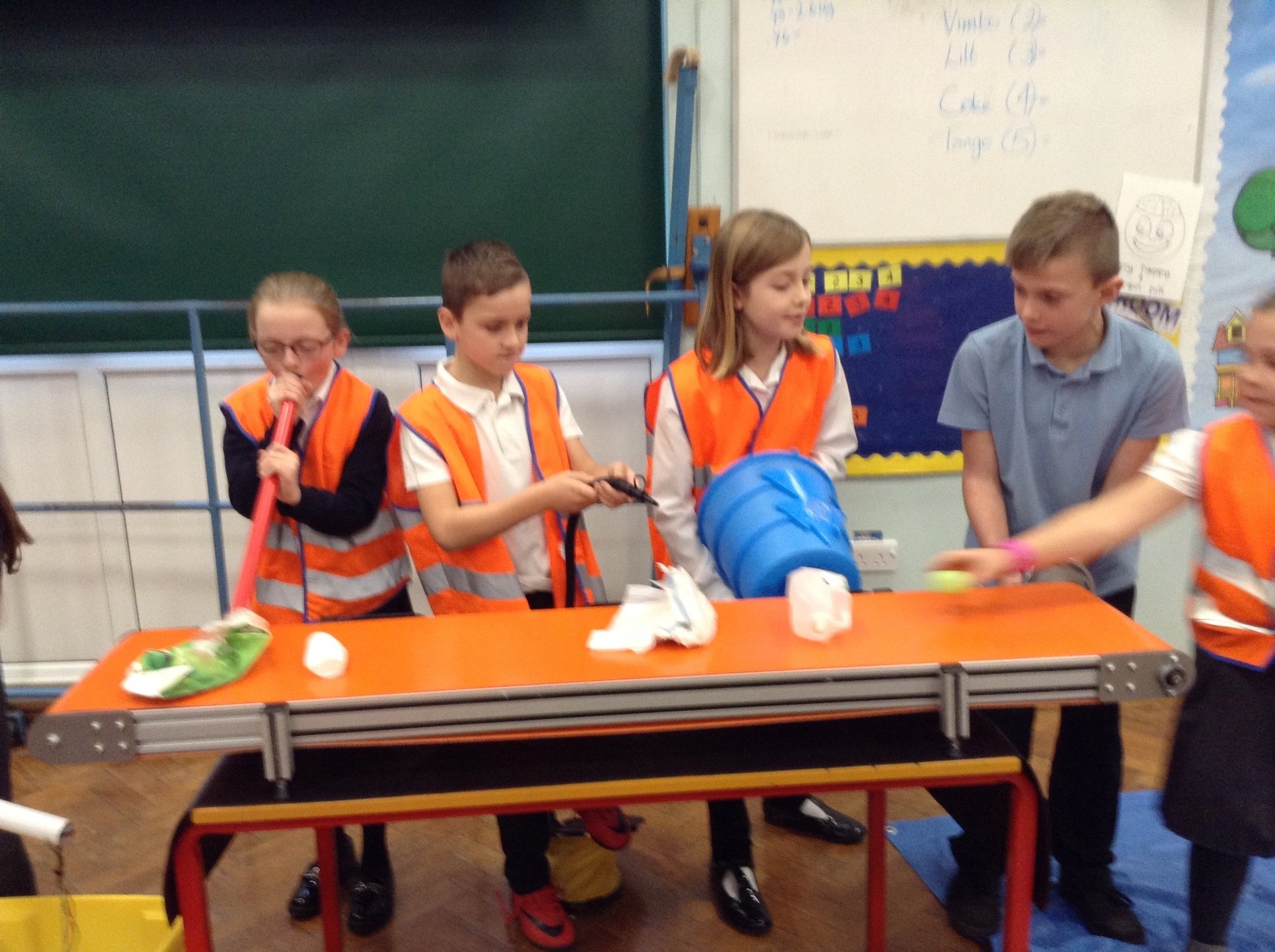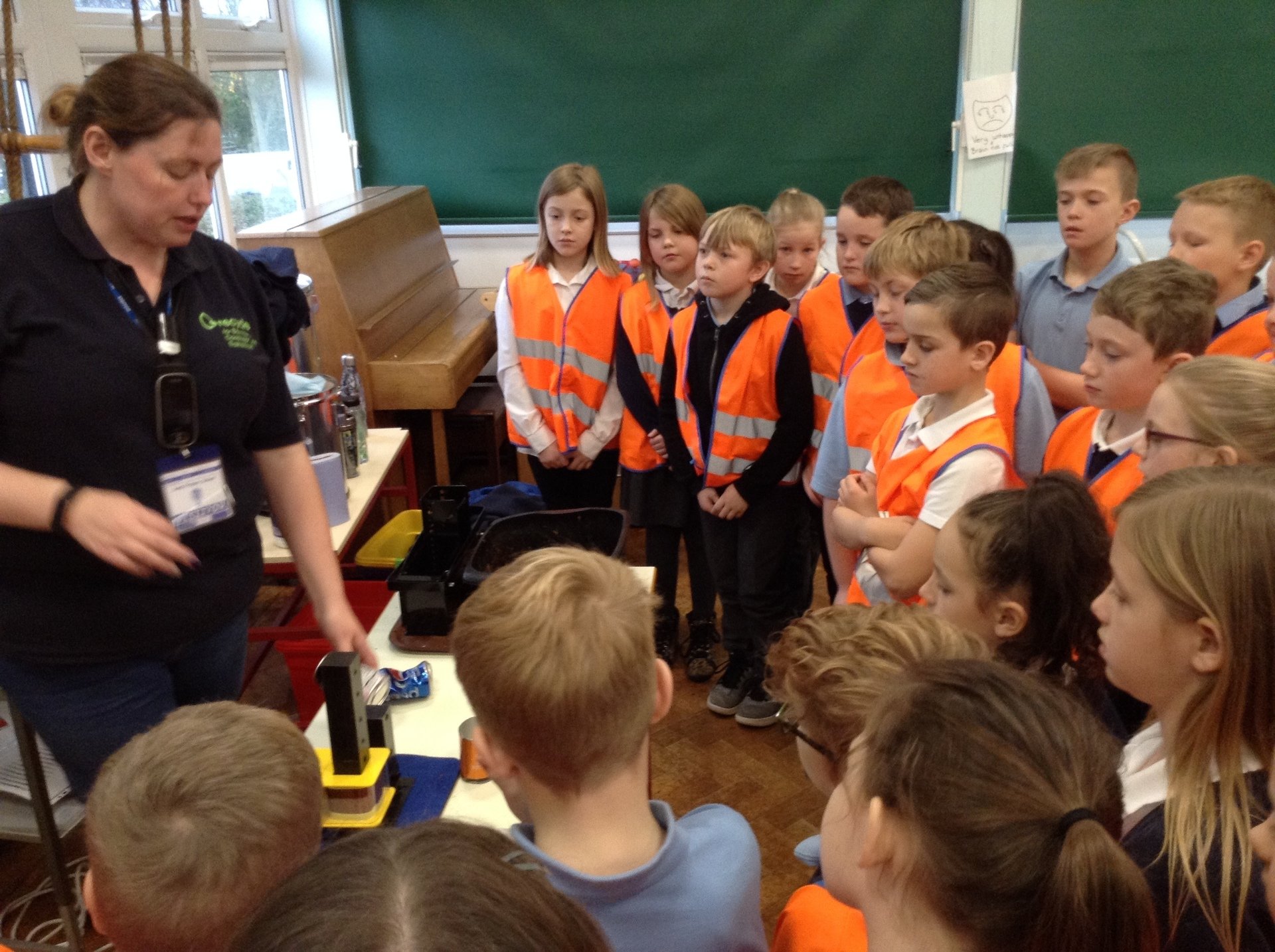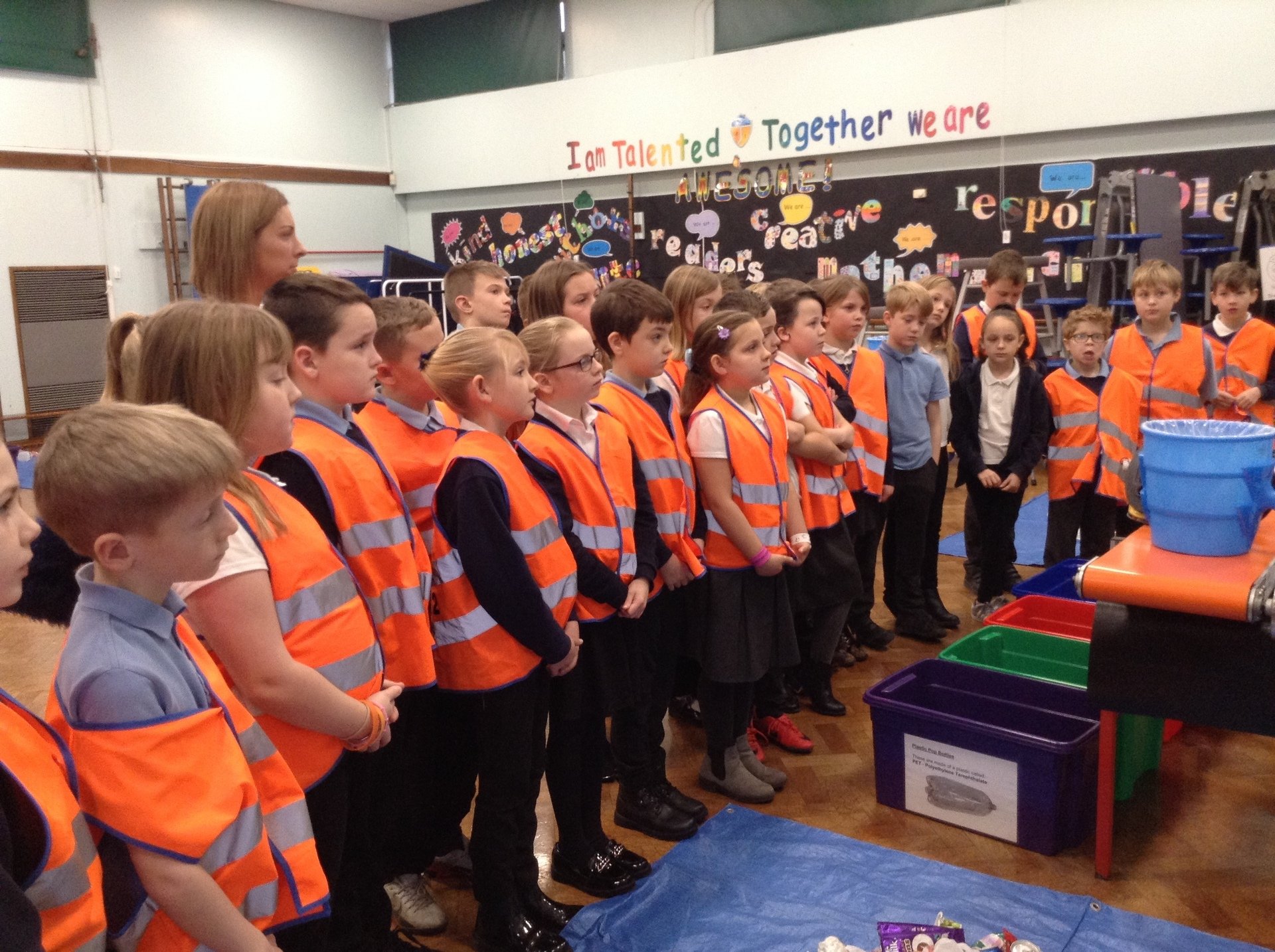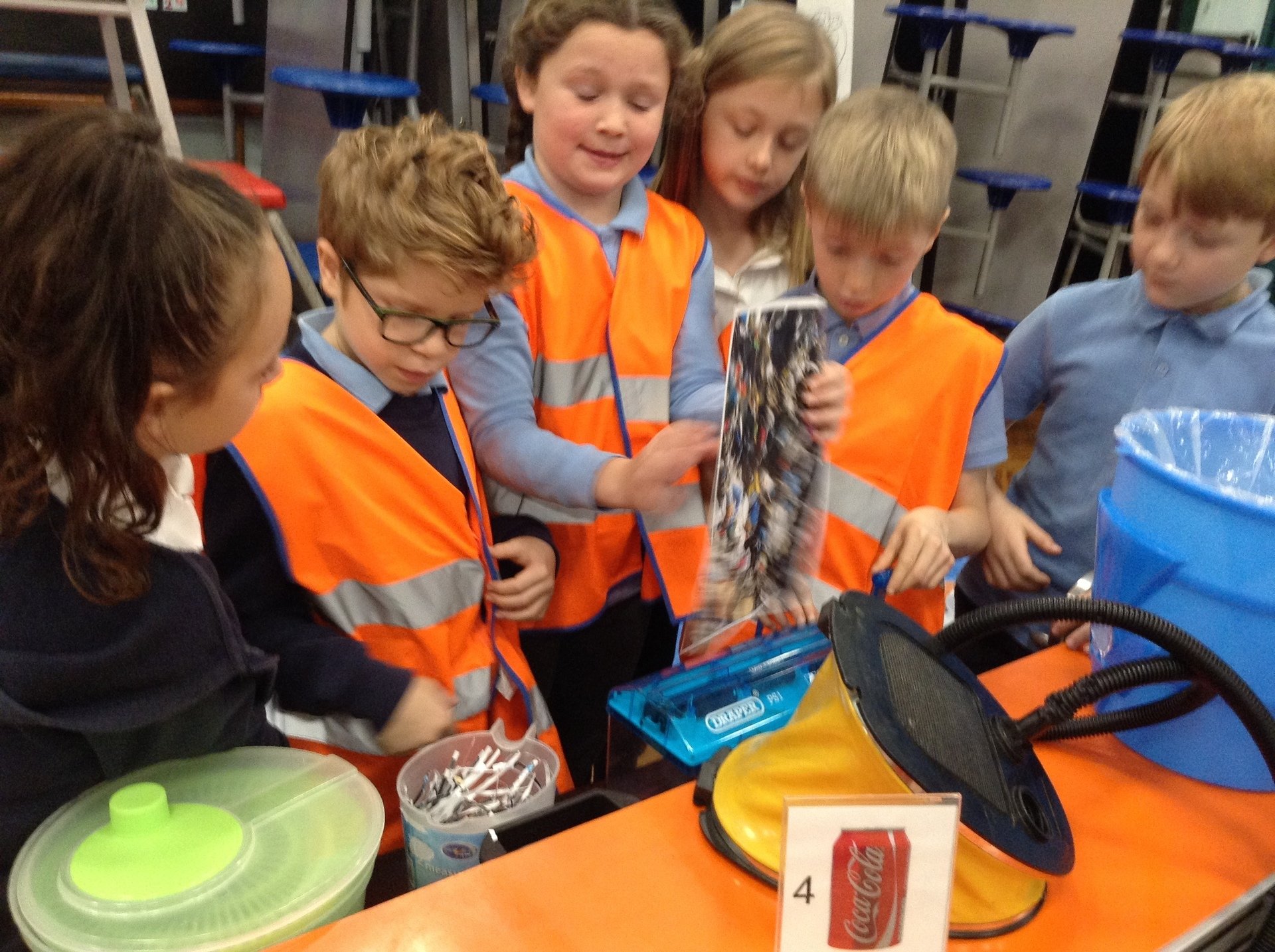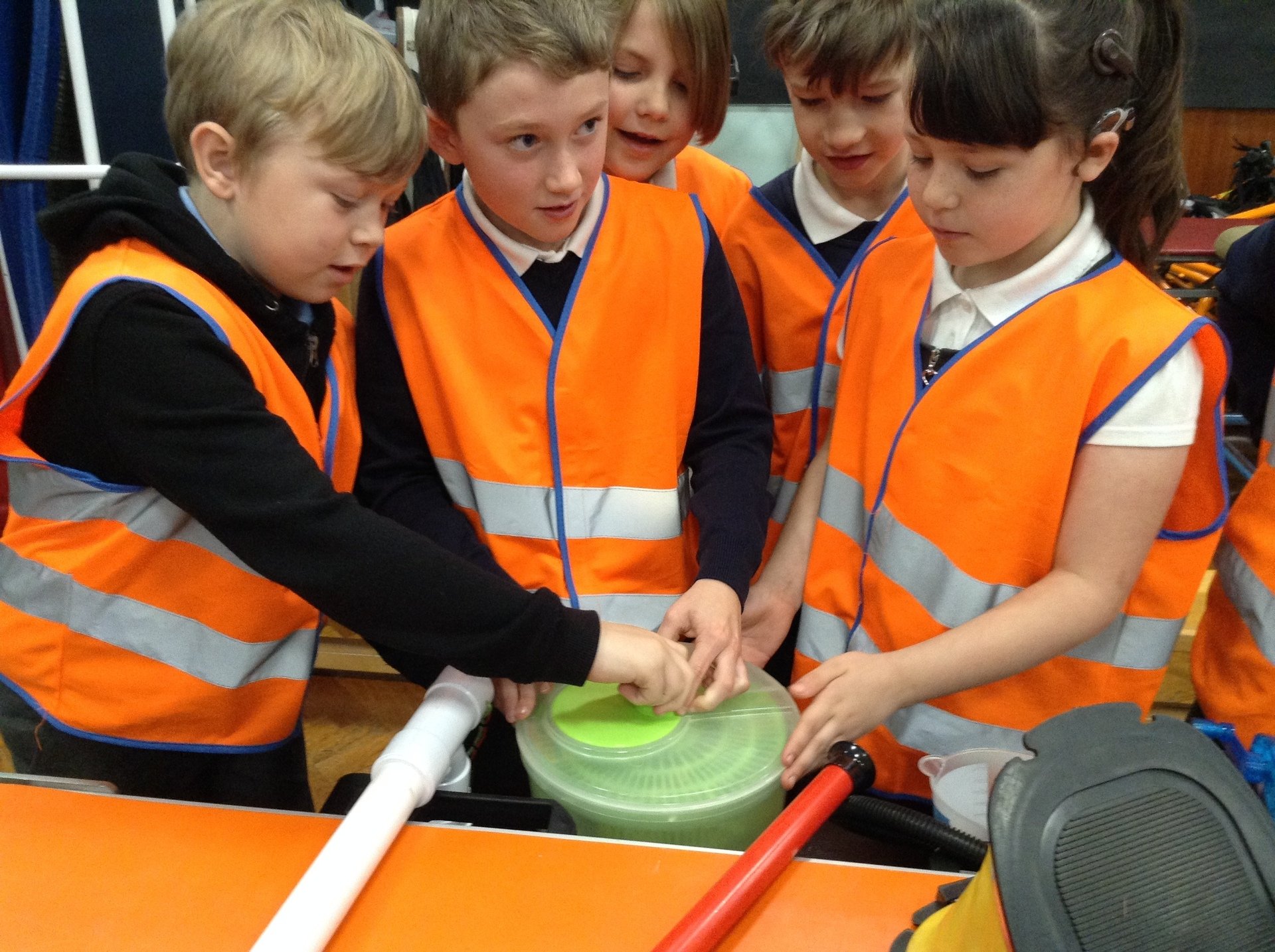 As promised, here are some photos of last weeks Year 6 trip to Crucial Crew.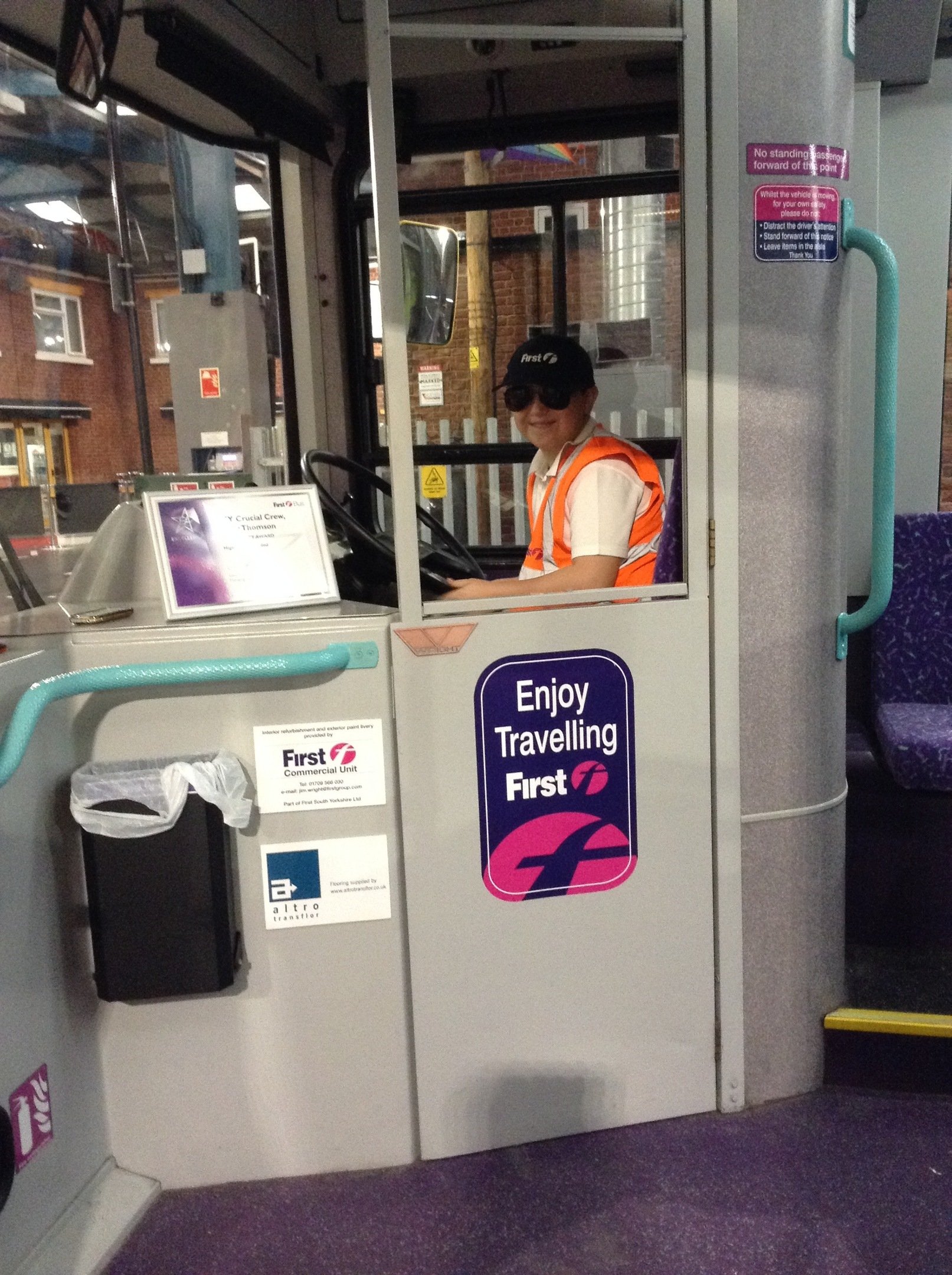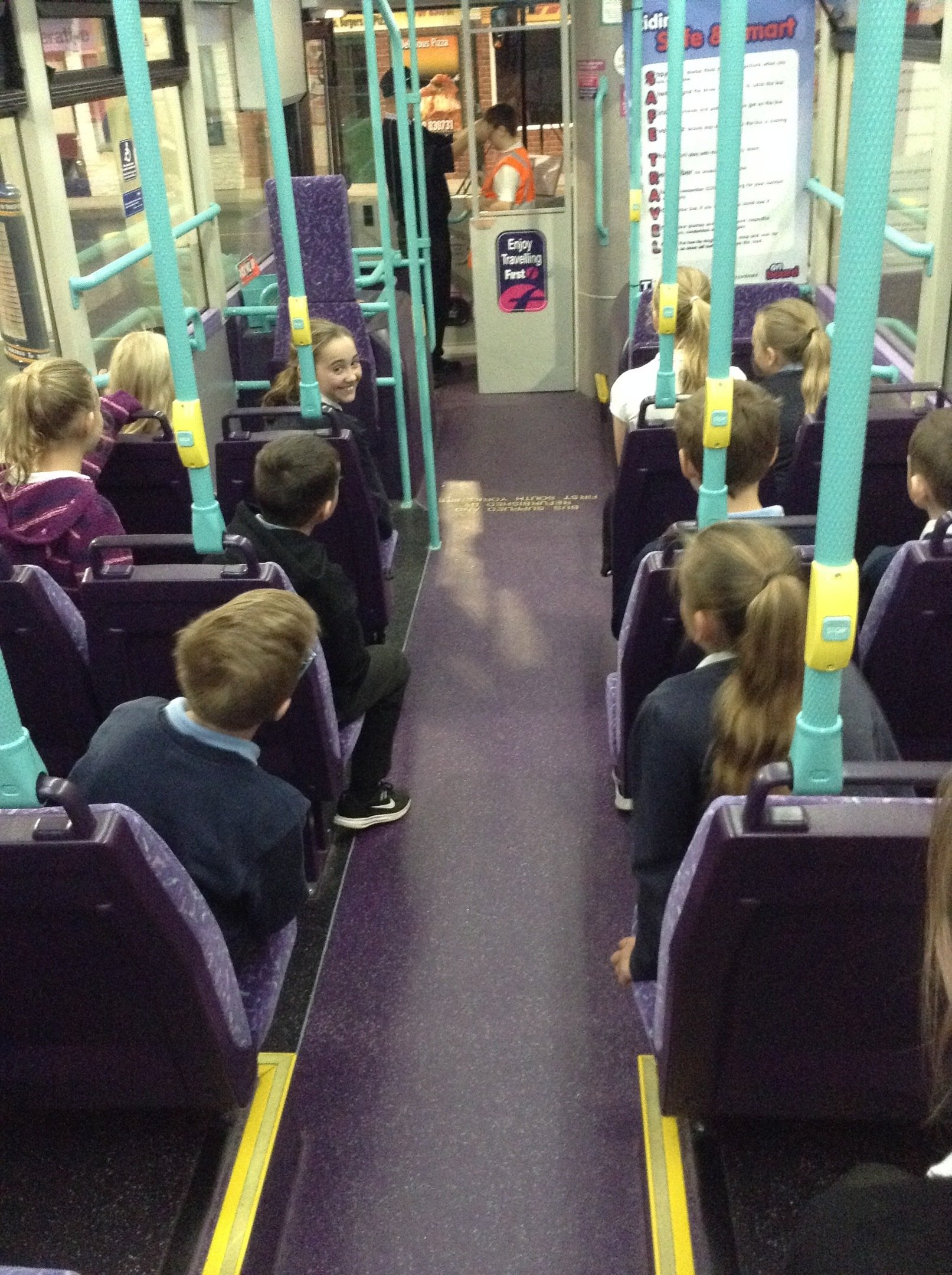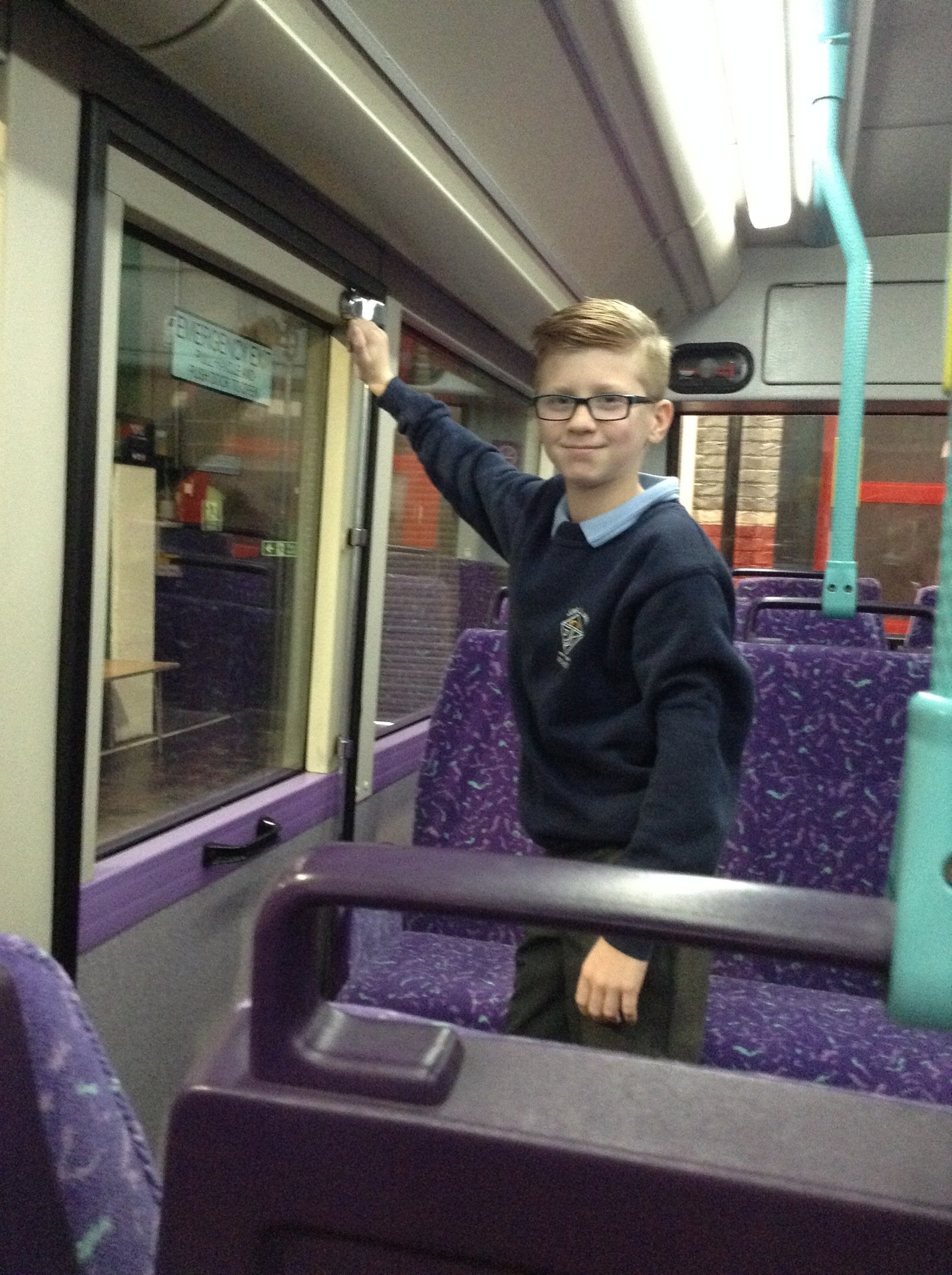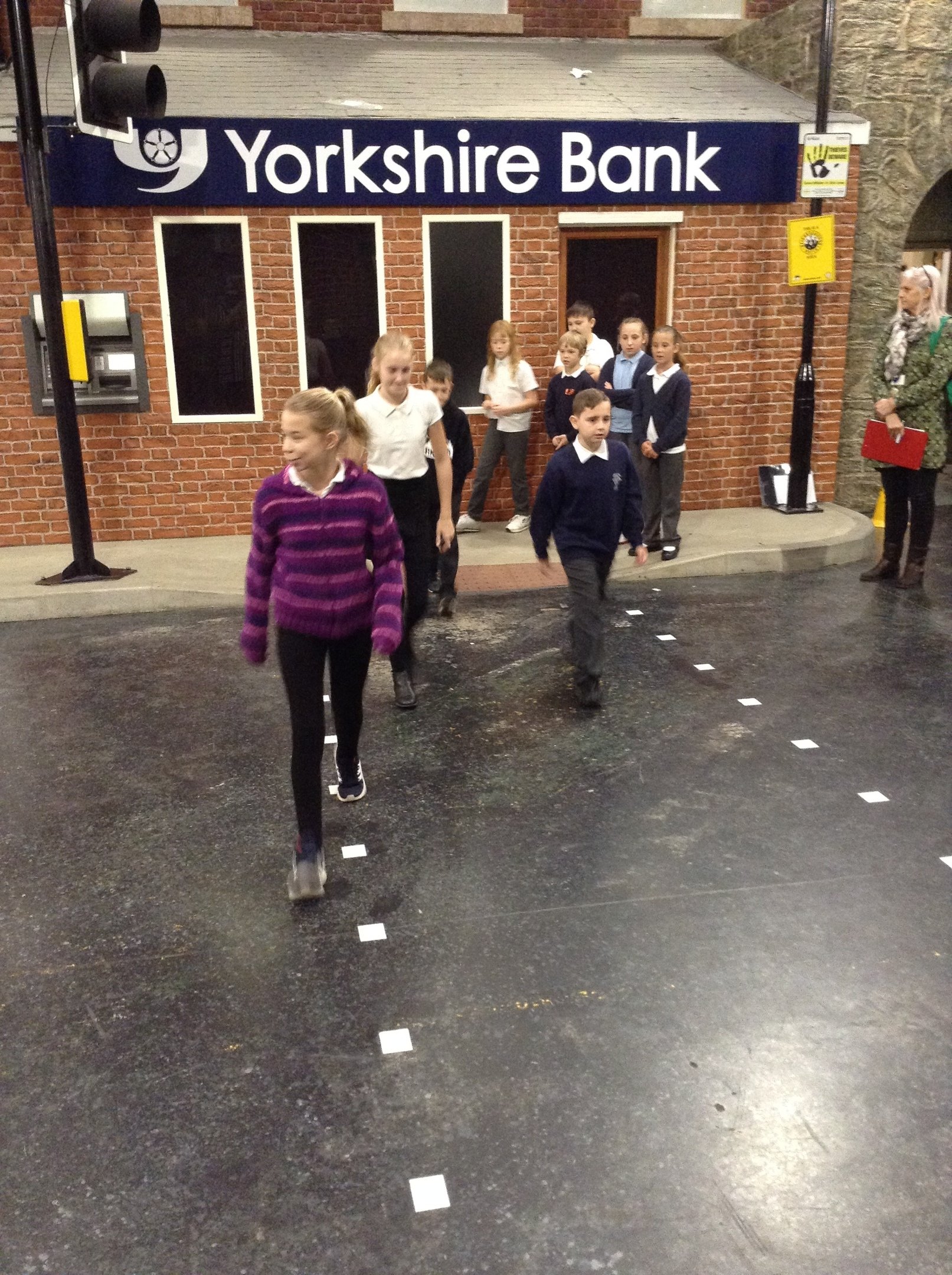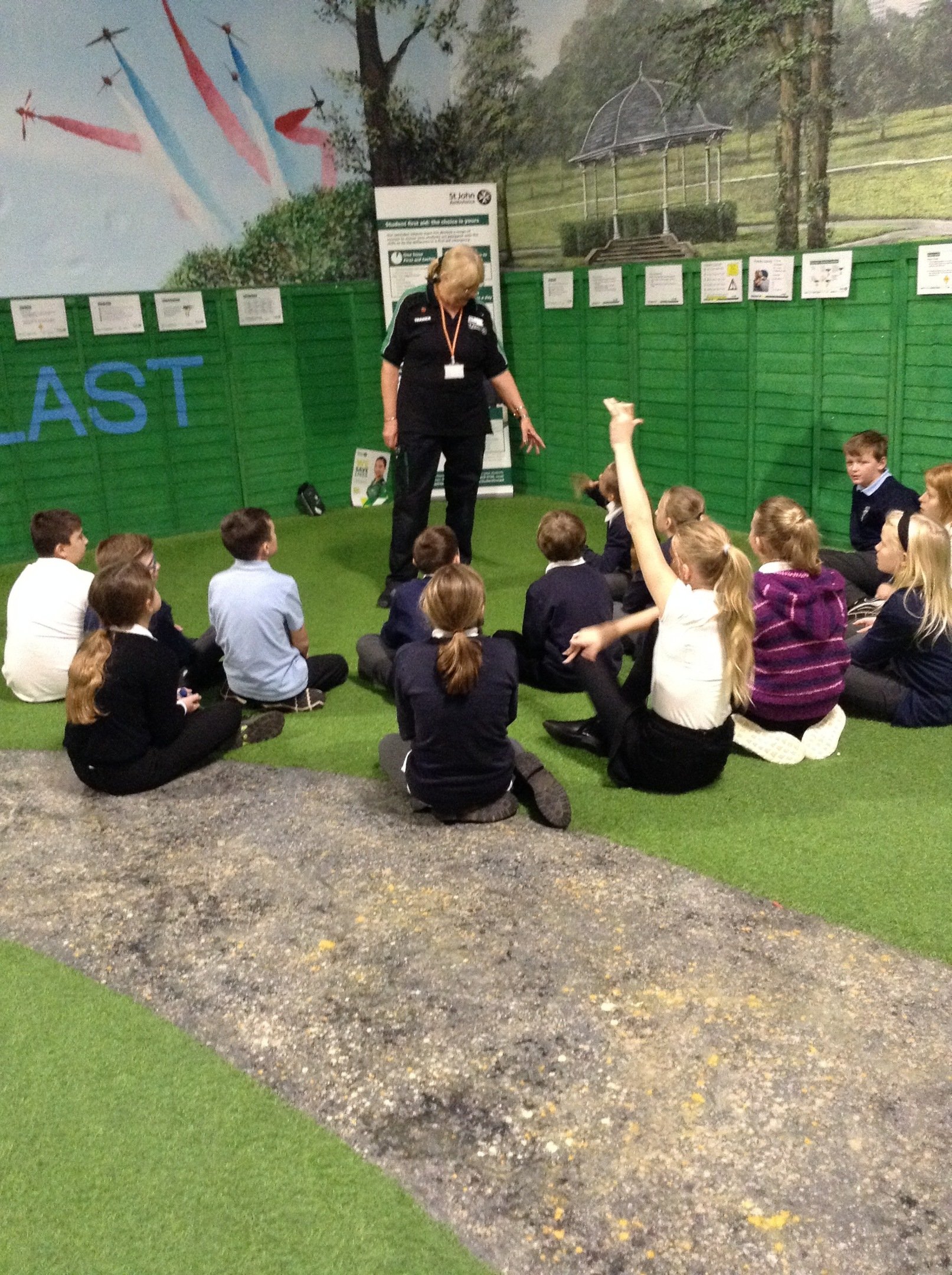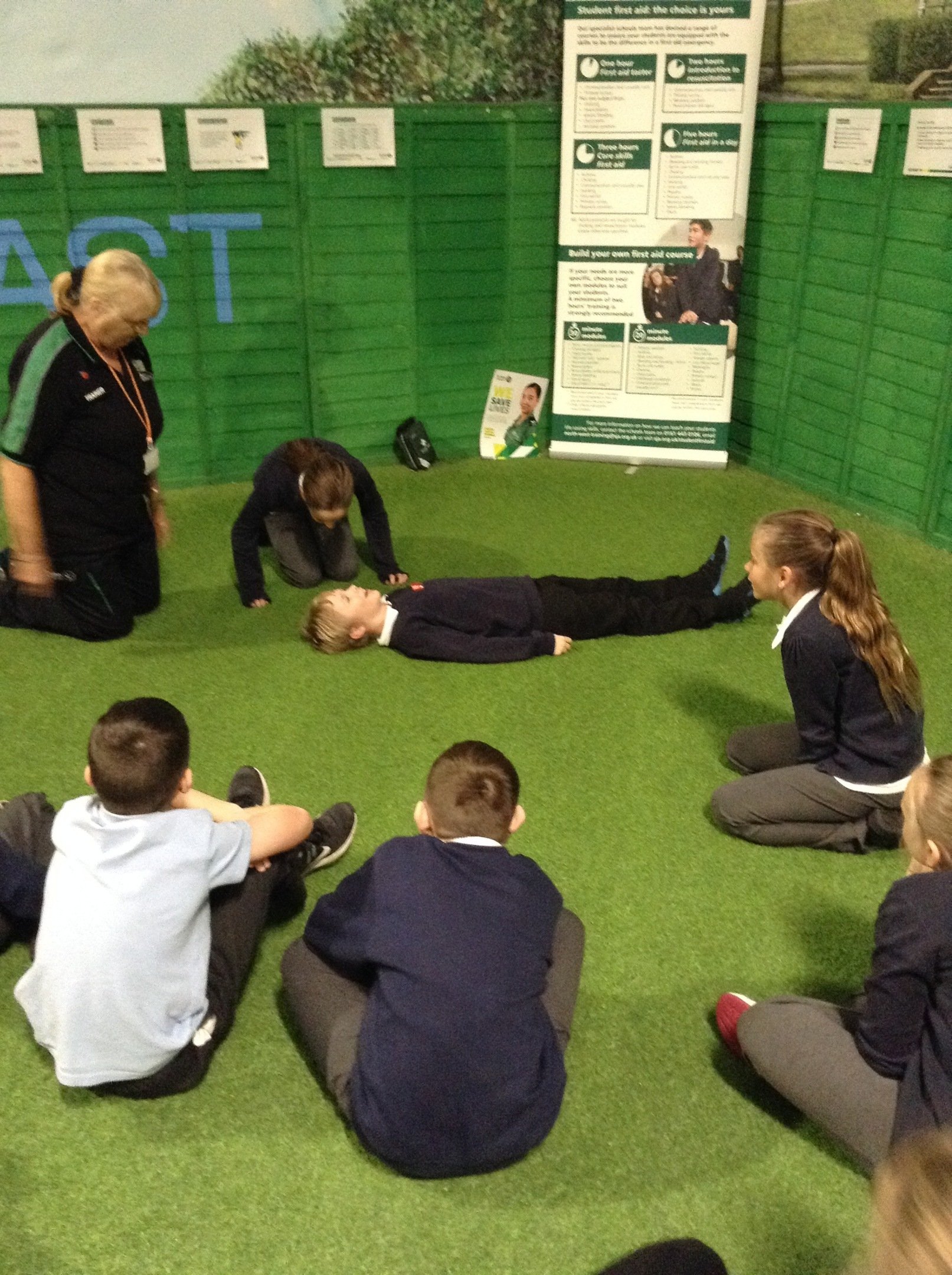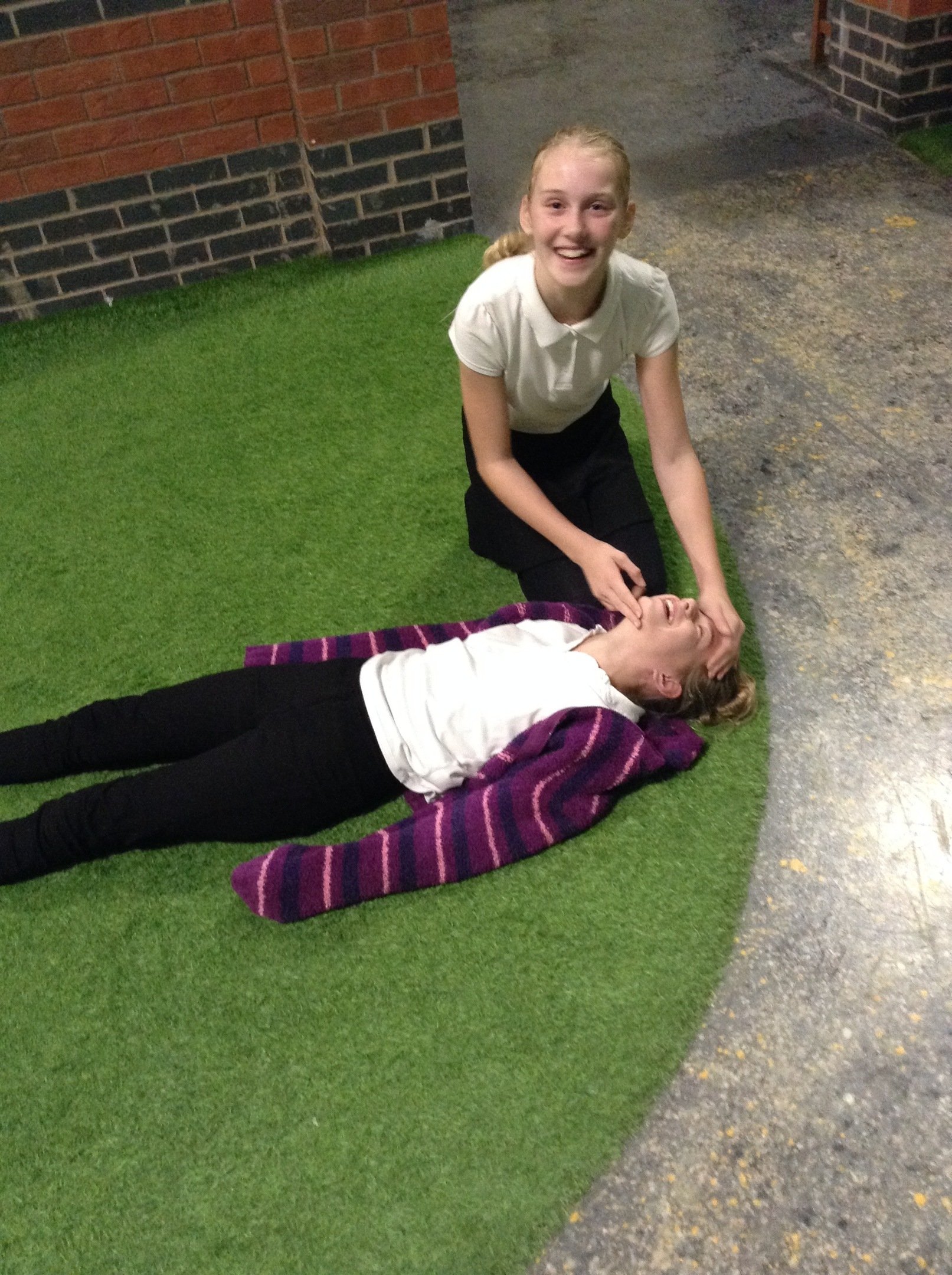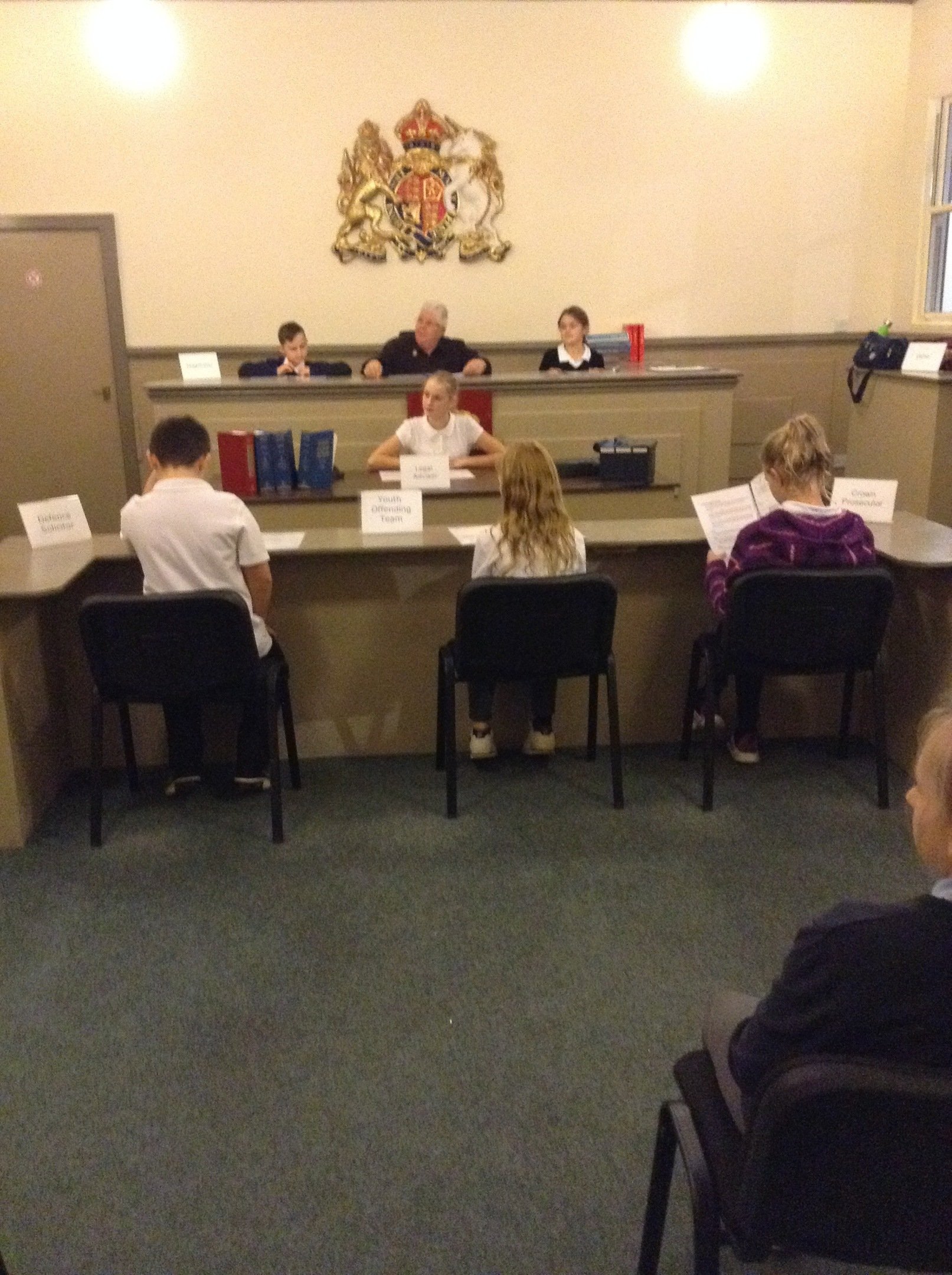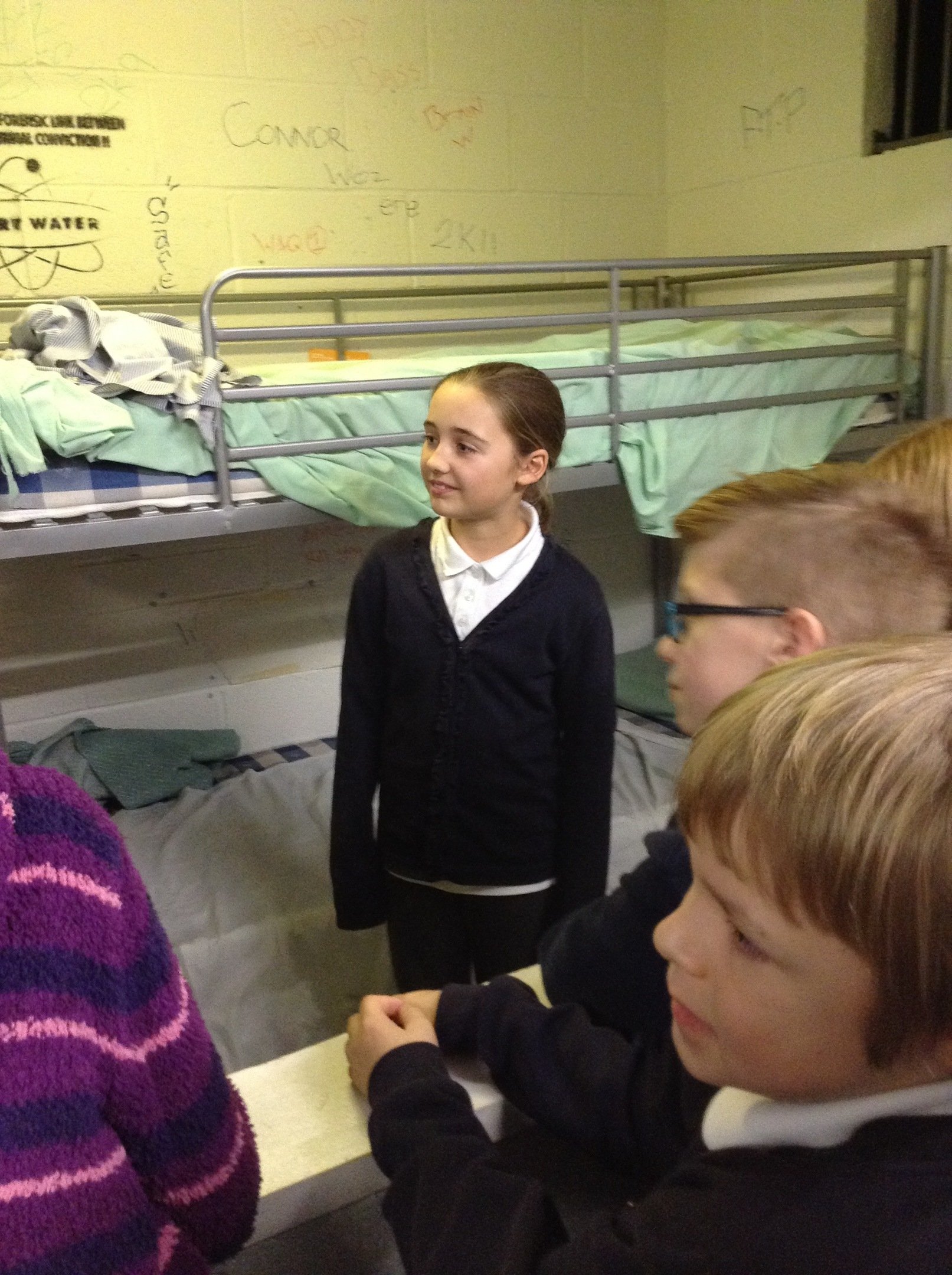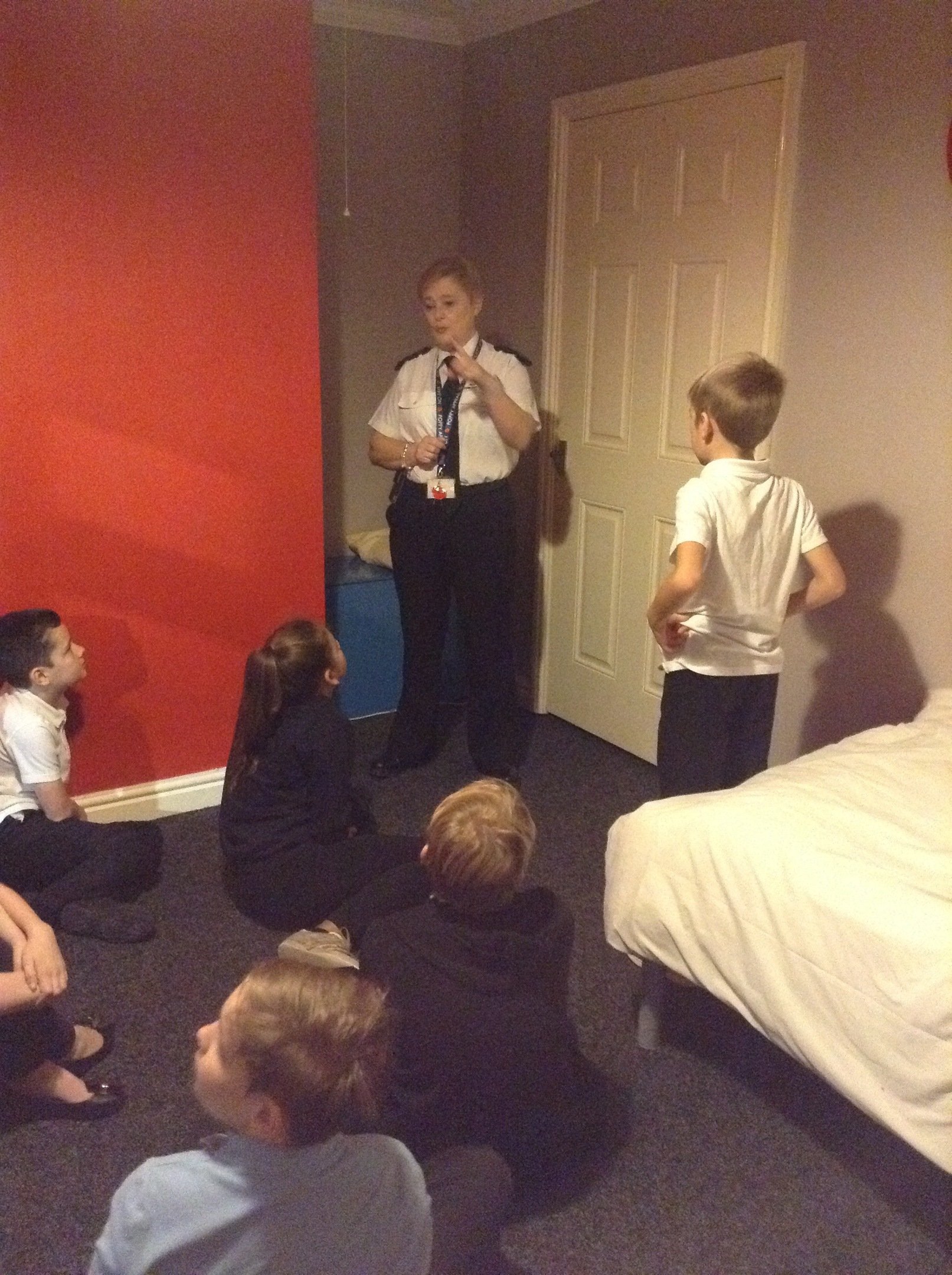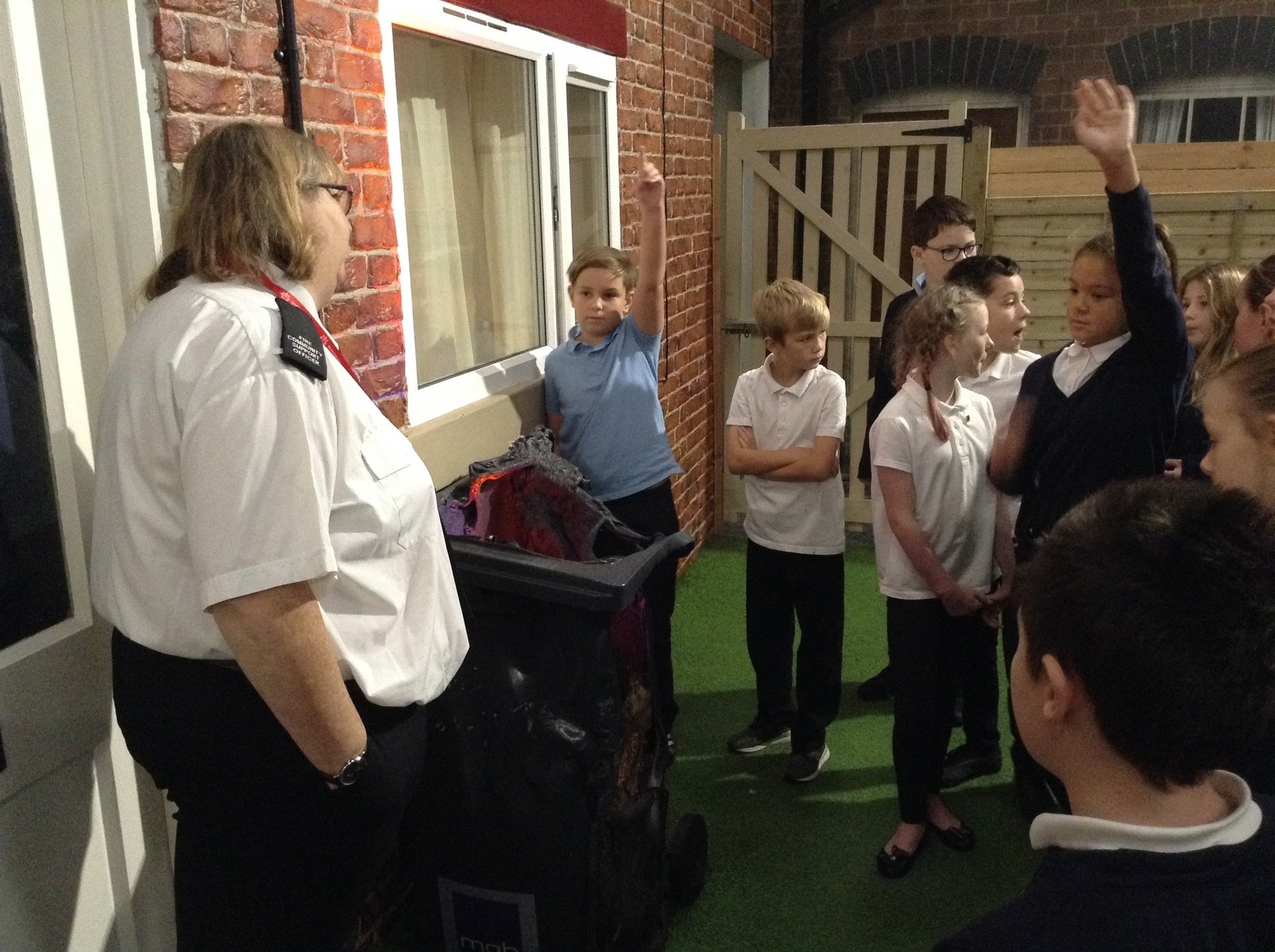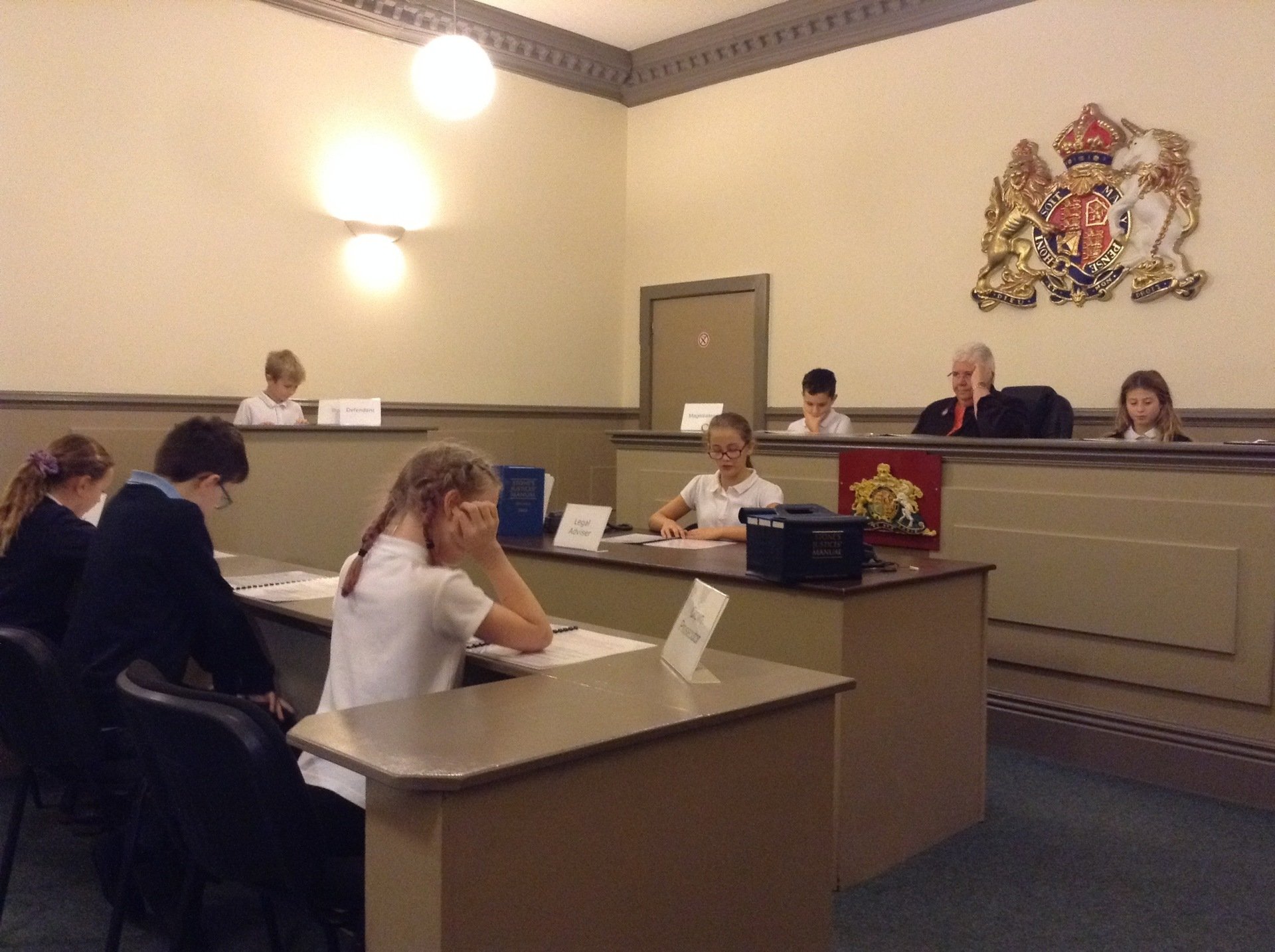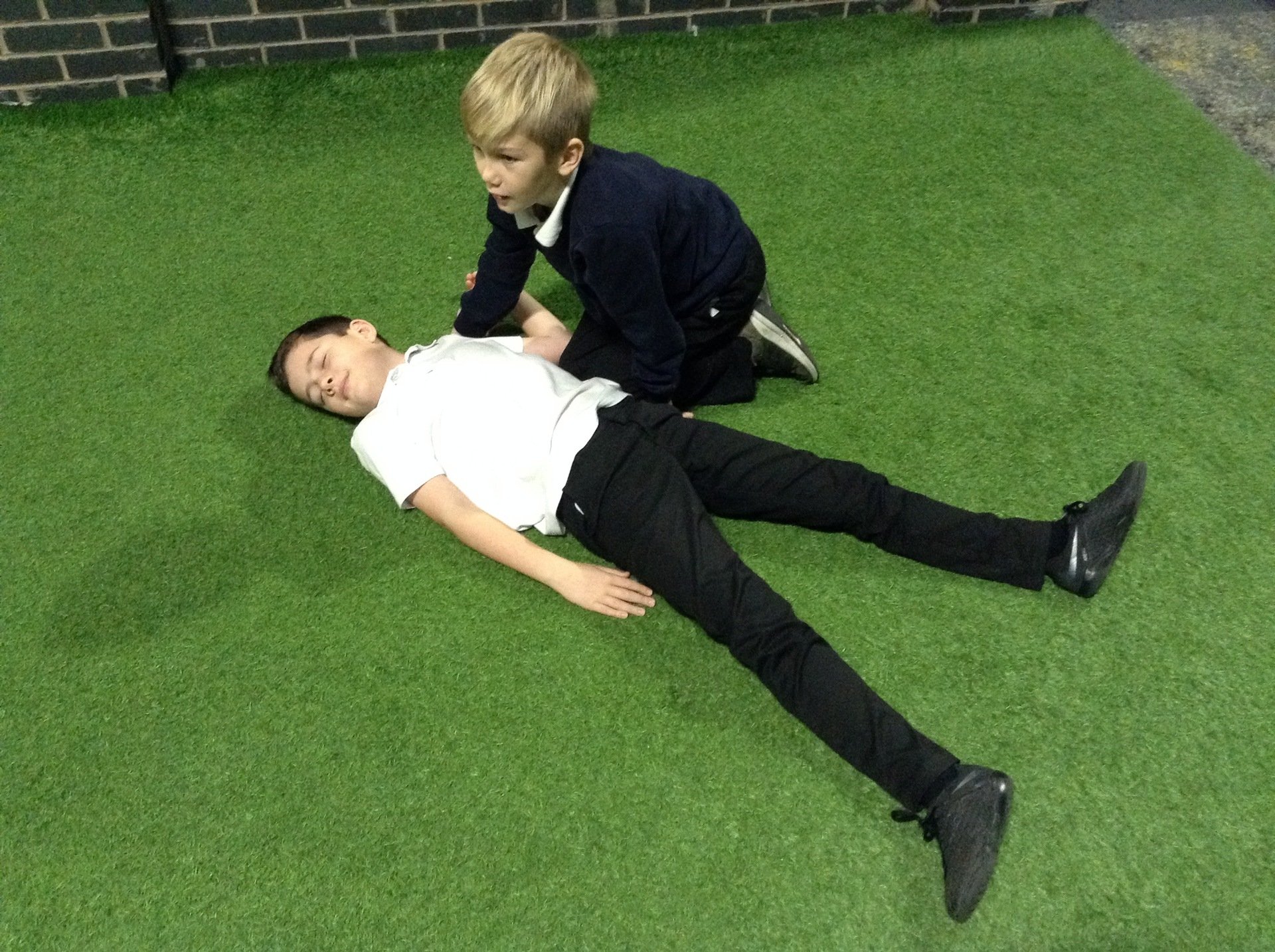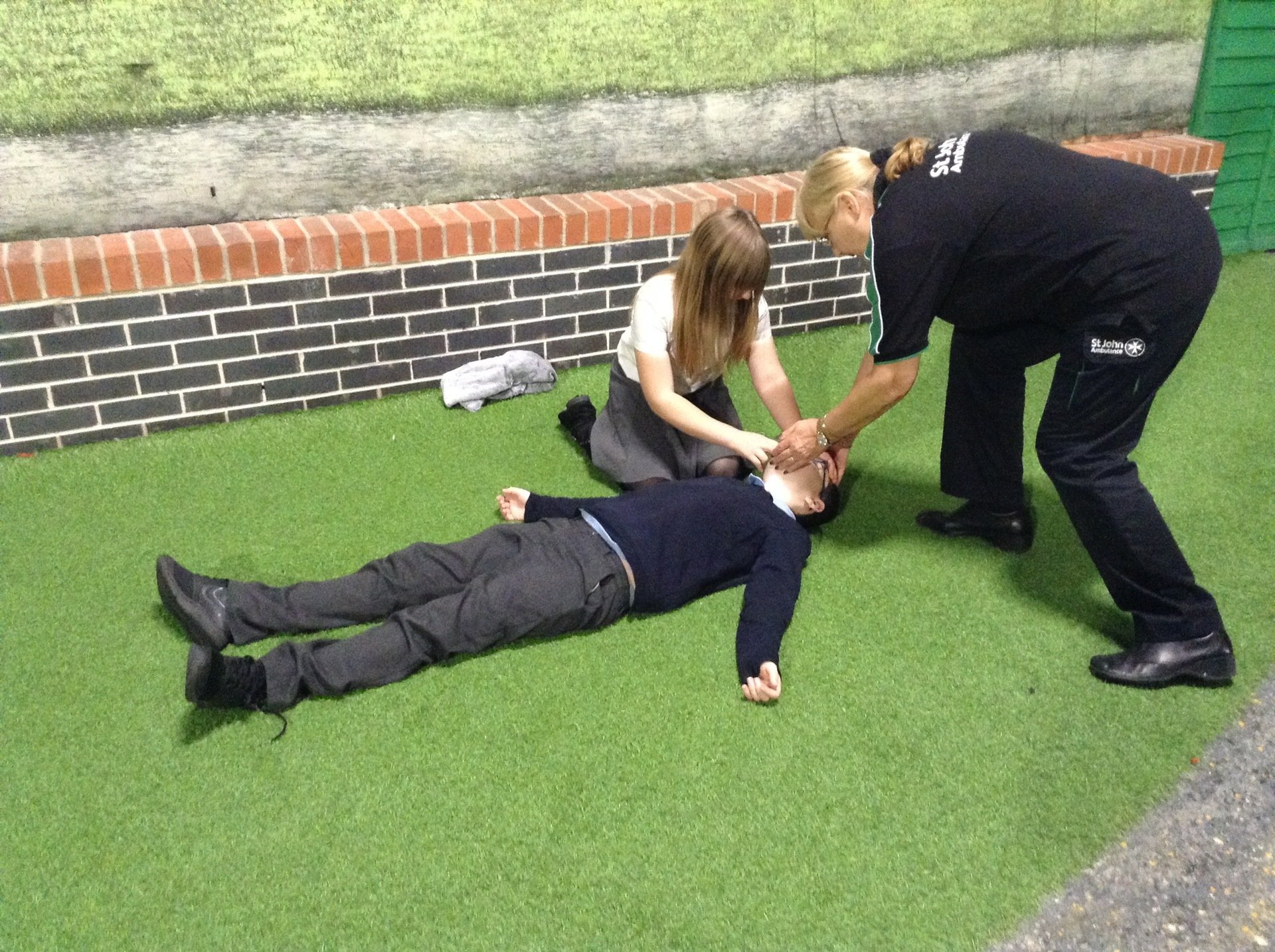 Year 3 made shields this week as part of their topic 'Who were the Romans and what did they do for us?'. They are fantastic! Great work Year 3!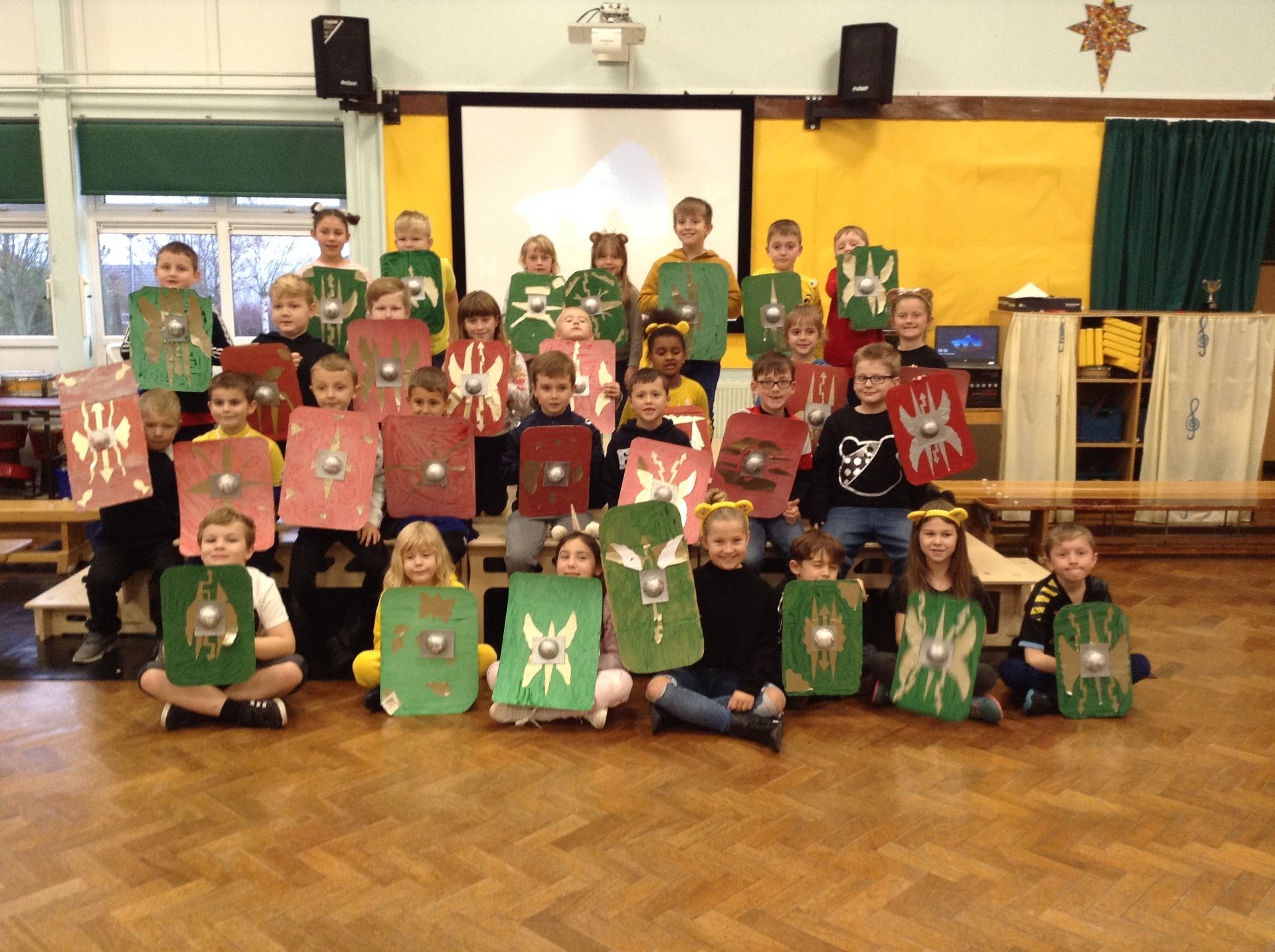 Thank you for your generosity this week - we have raised £184.80 for Children in Need through having our non-uniform day today. Thank you everyone!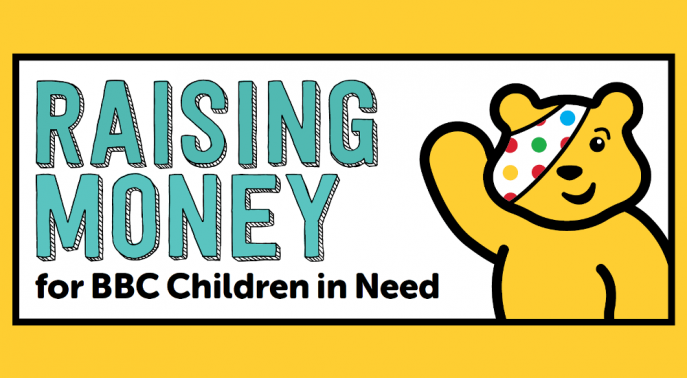 Things to look out for next week...
We have nothing extra planned for our curriculum next week - we'll still have lots of photos to show you so keep looking back!
Week beginning 4th November 2019
We have had Parliament Week in school this week and many debates have been taking place. Reception voted for their favourite part of Bonfire night (fireworks/bonfire or sparklers), Year 2 voted for all fireworks to be noiseless, Year 3 voted to keep afternoon break, Year 4 voted to keep school uniform compulsory, Year 5 voted to keep testing in school and Year 6 voted to keep homework. It's been a busy time but everyone enjoyed it and the photos below give a flavour of what the children have done.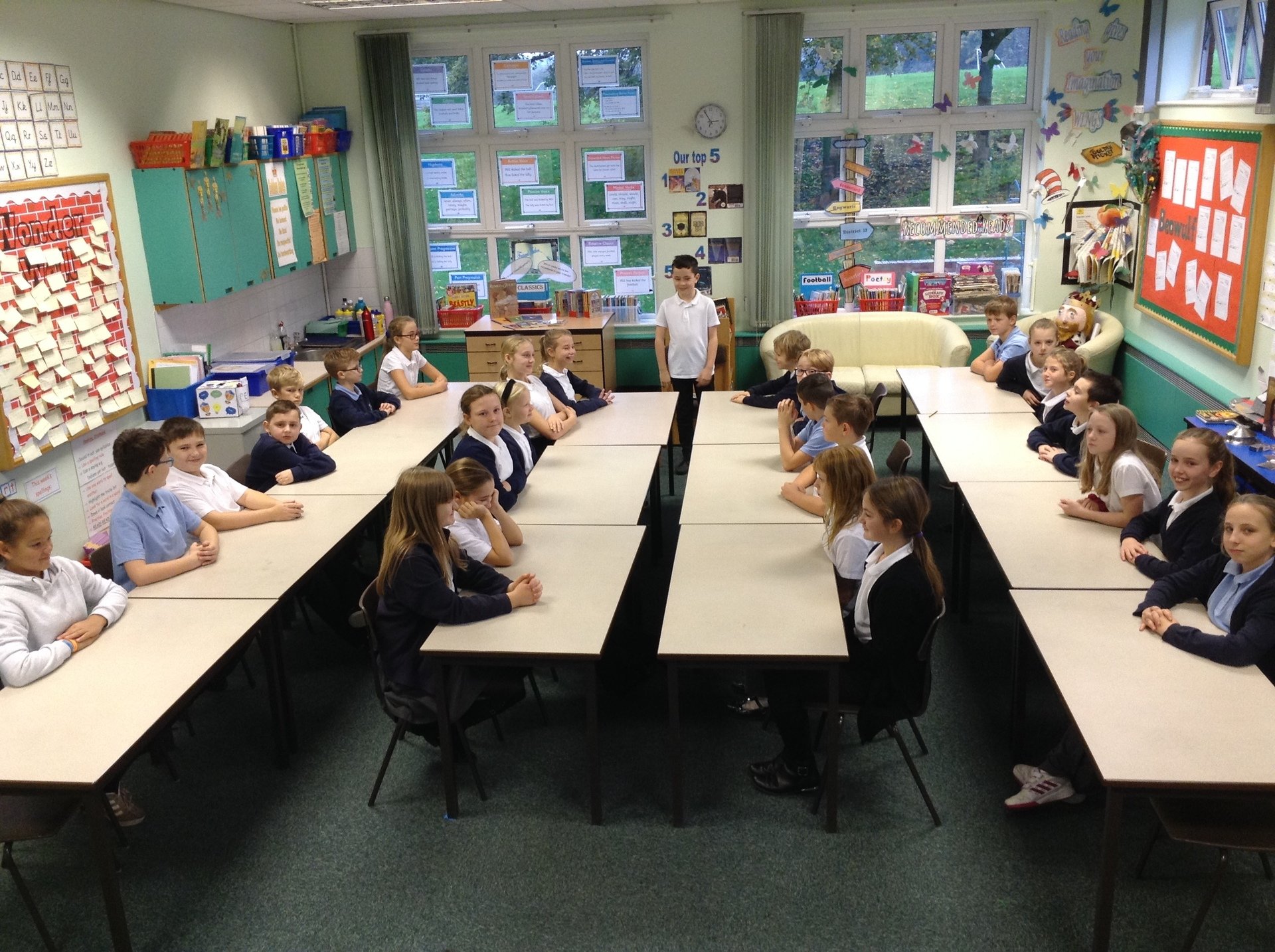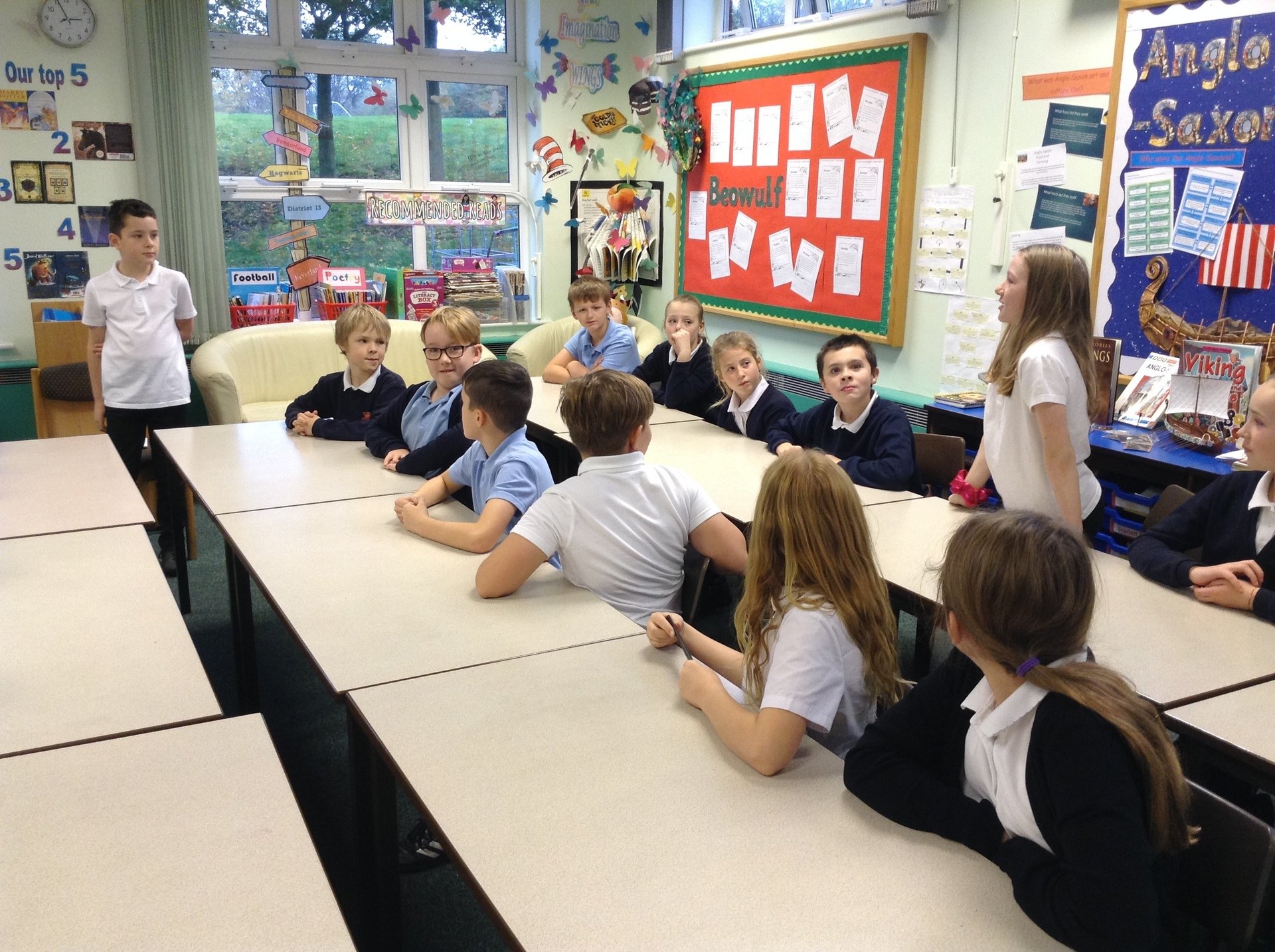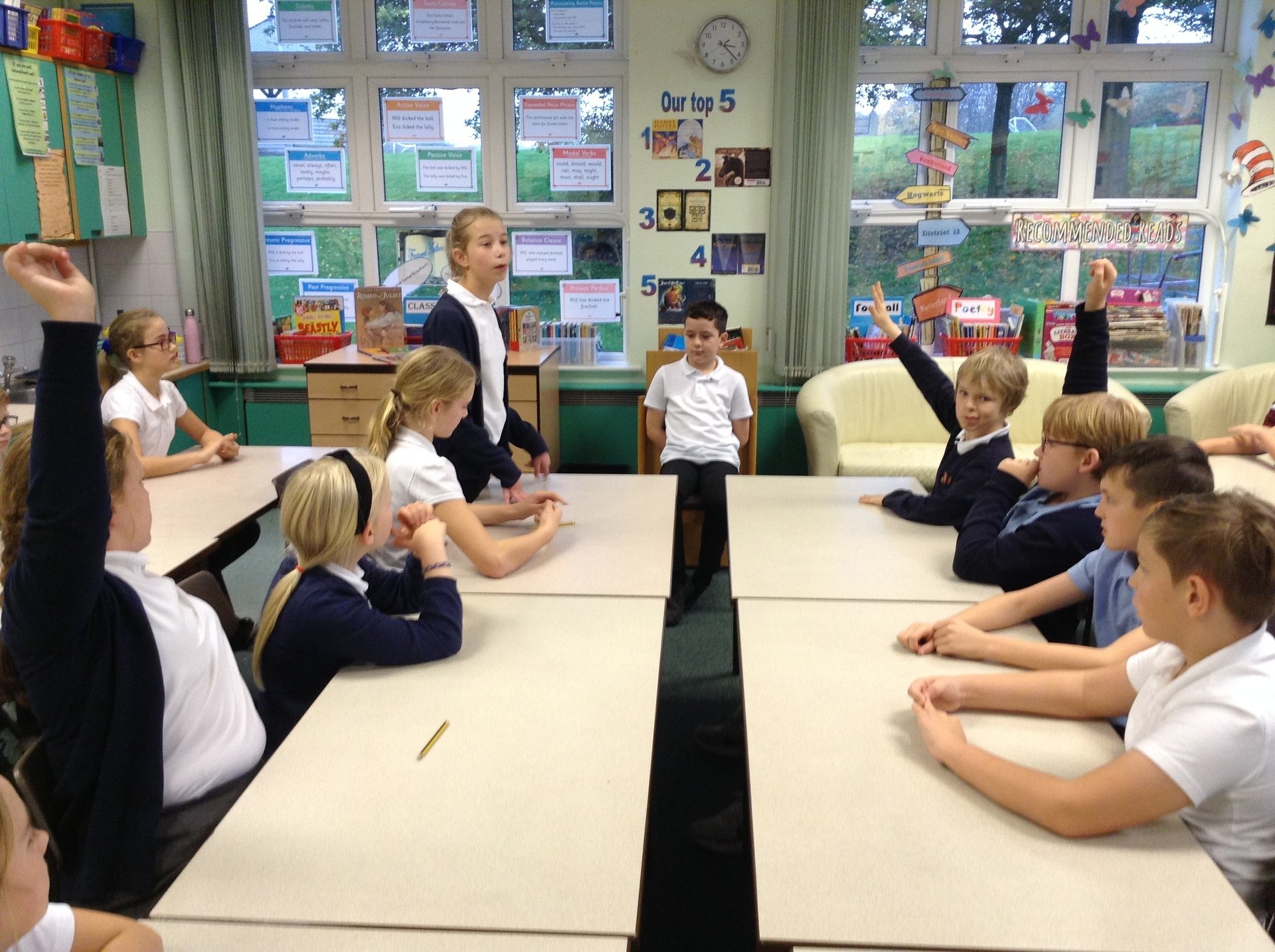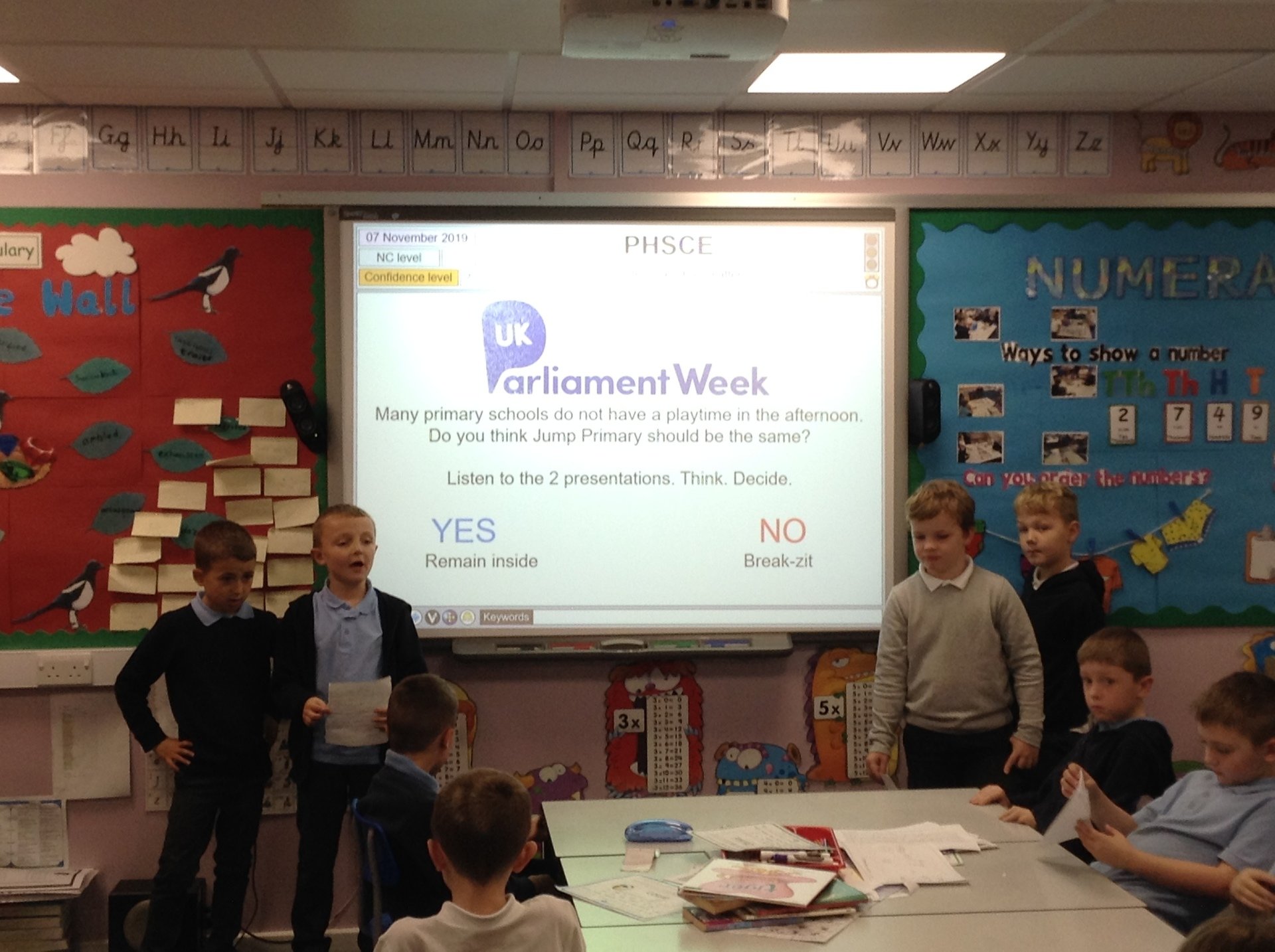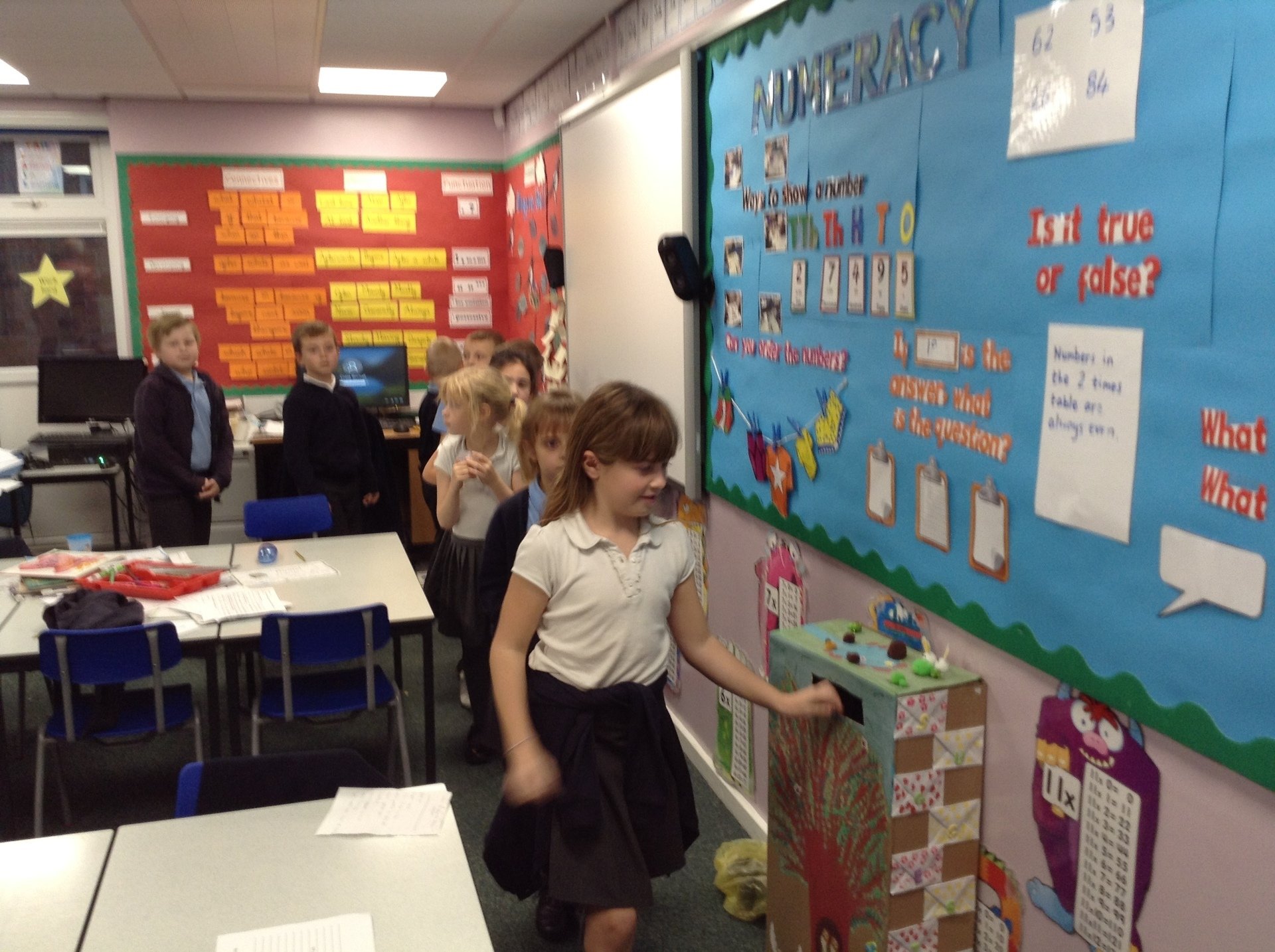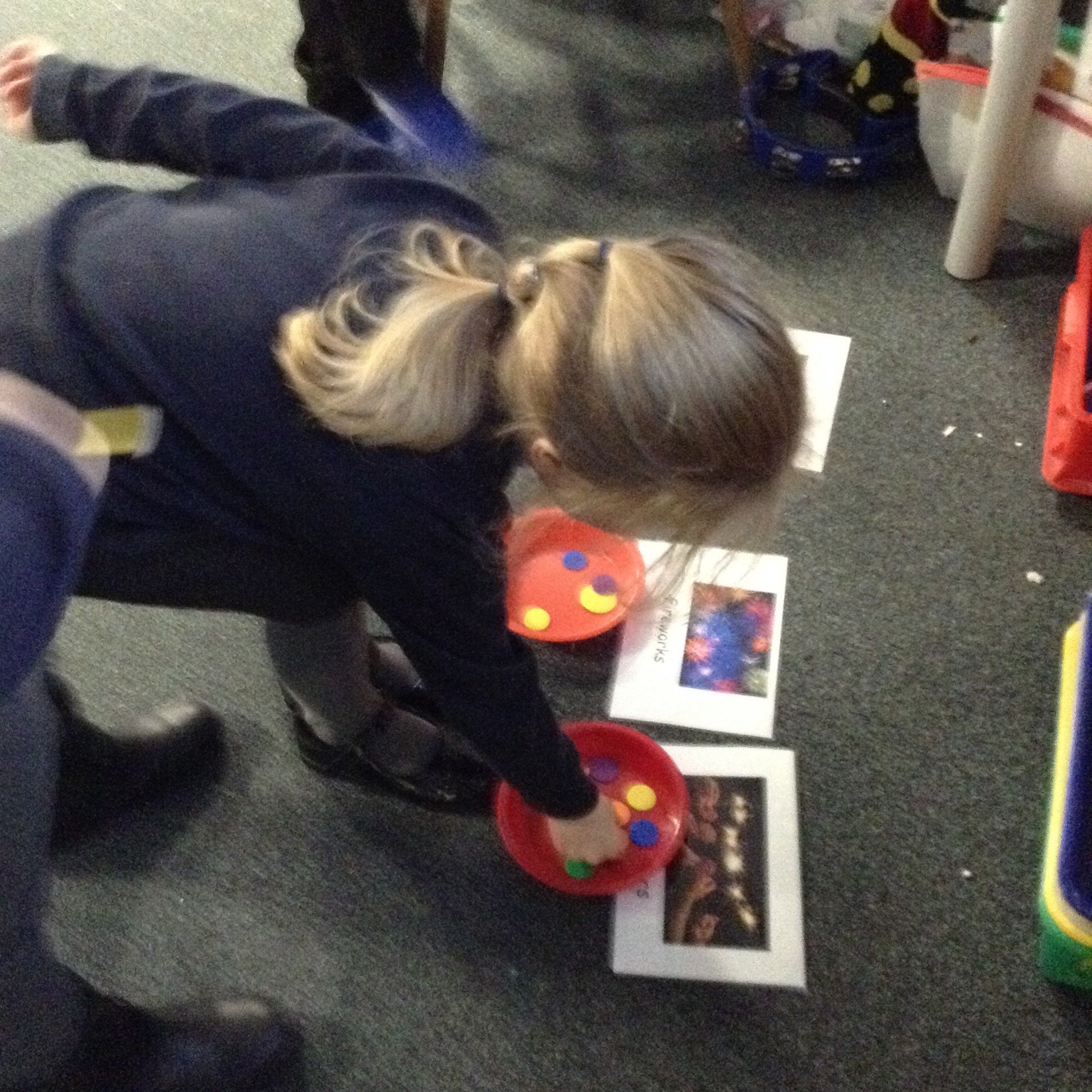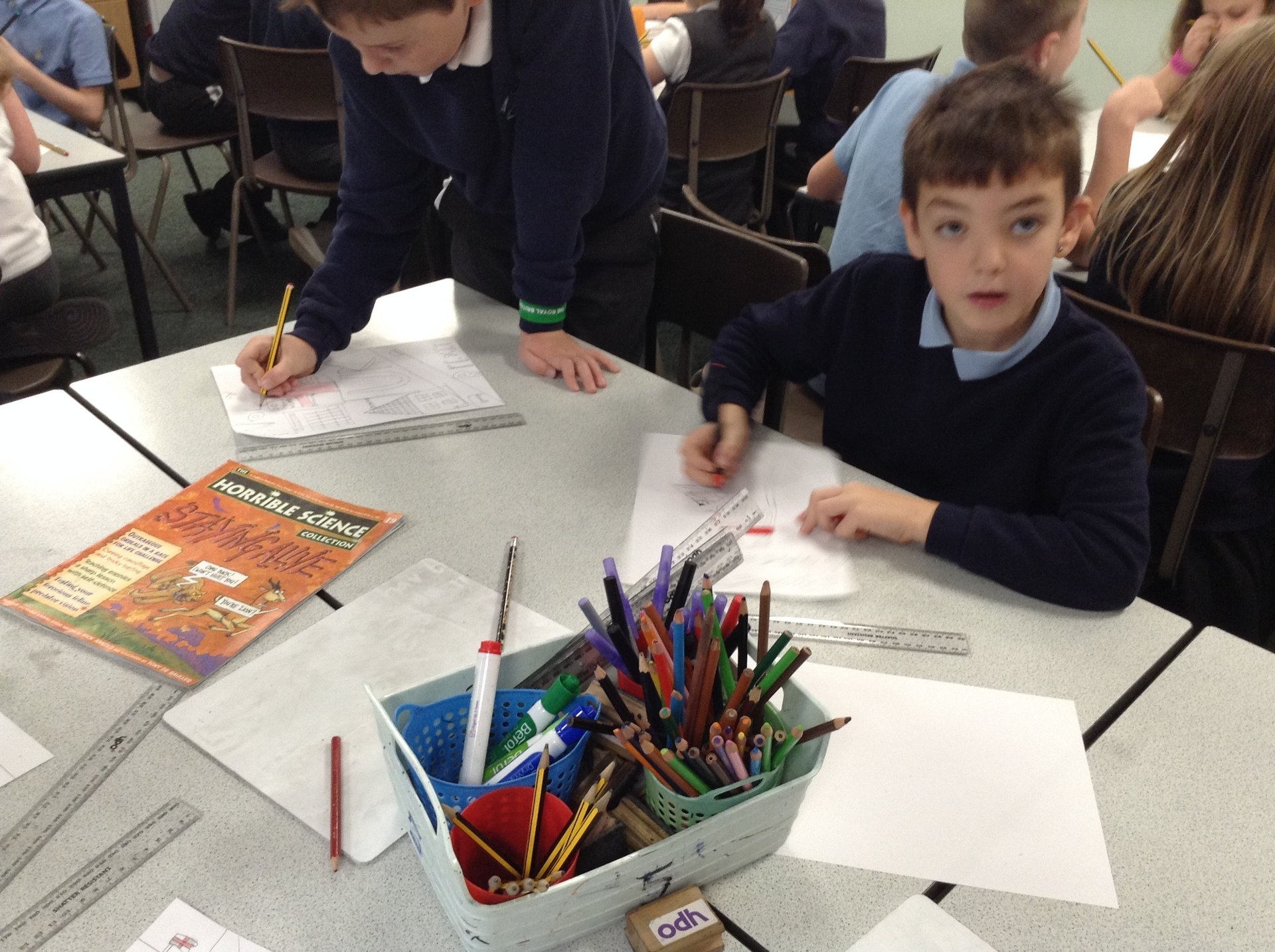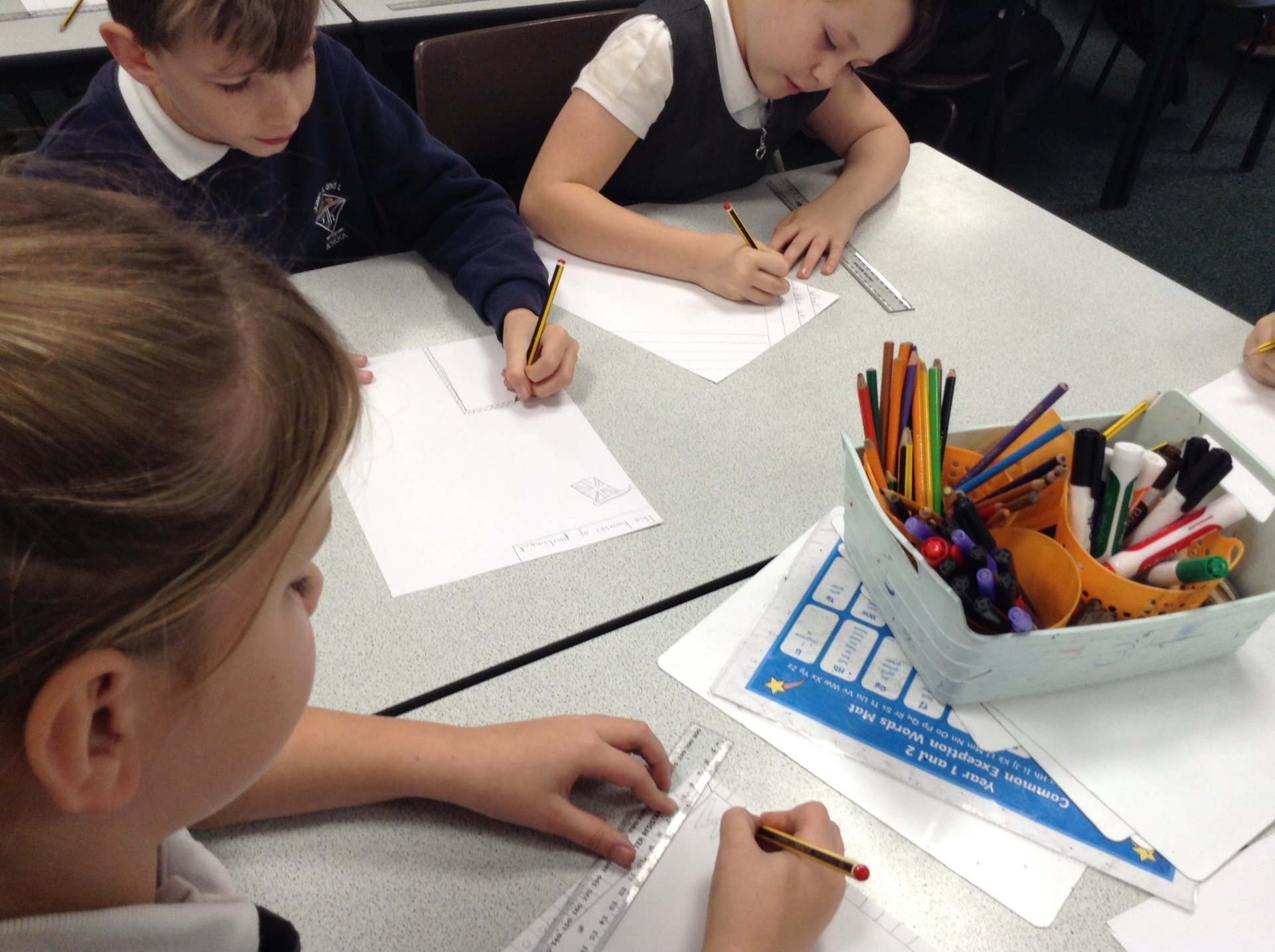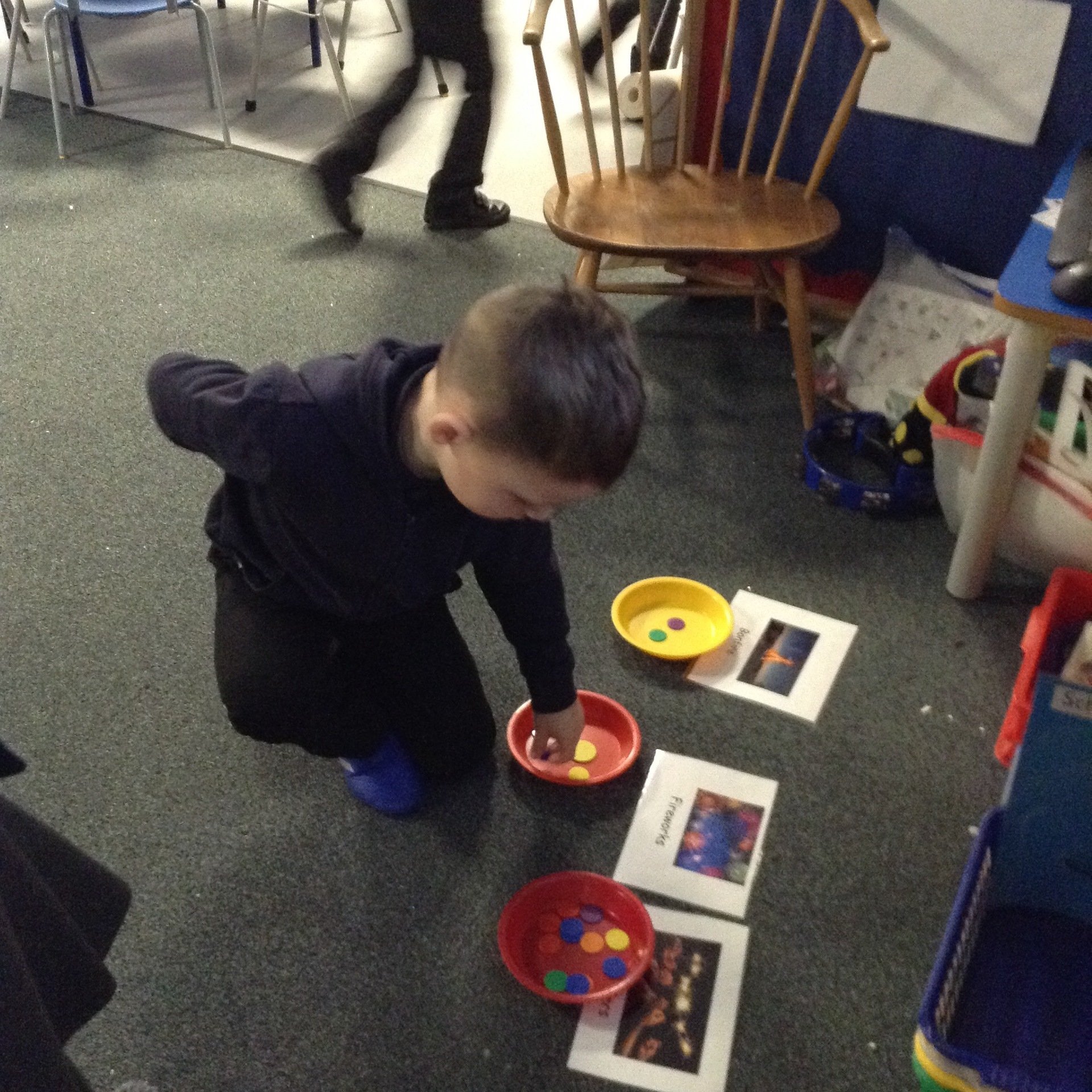 Children in Year 3 have been thinking about Remembrance Day and looking into the life of Reginald who worked in the cotton mill in WWI. They wrote letters to him thanking him for everything he did. Here is just one example of some beautiful work. Well done Year 3.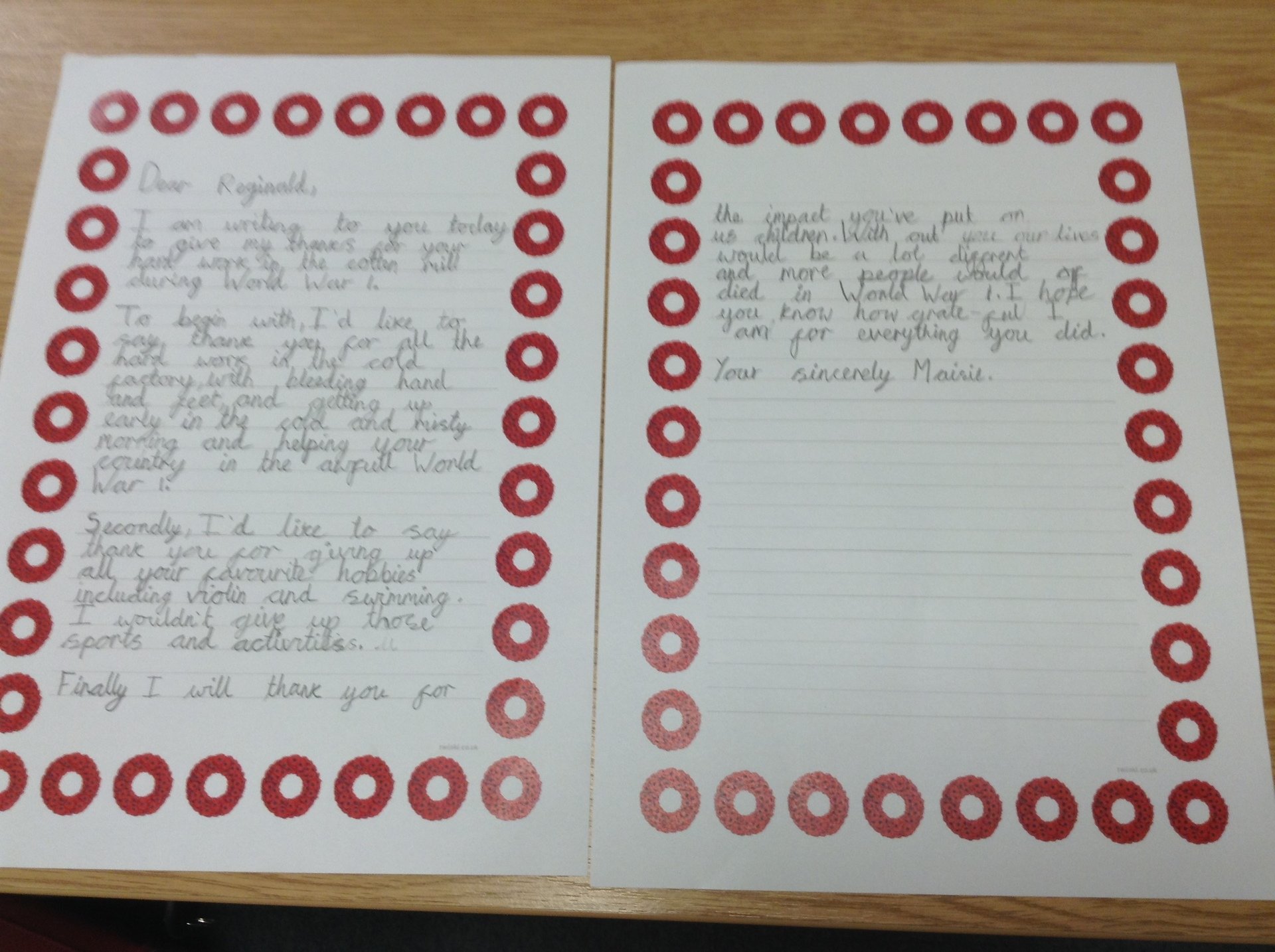 There were no sporting events today.
'Play in a Day' was a huge success as Year 6 performed 'Romeo and Juliet' to the whole school and Year 6 parents after learning it in just one day (with a little help from Konflux Theatre). It is a real highlight of the school year and all staff love it - this years was particularly funny! Well done Year 6.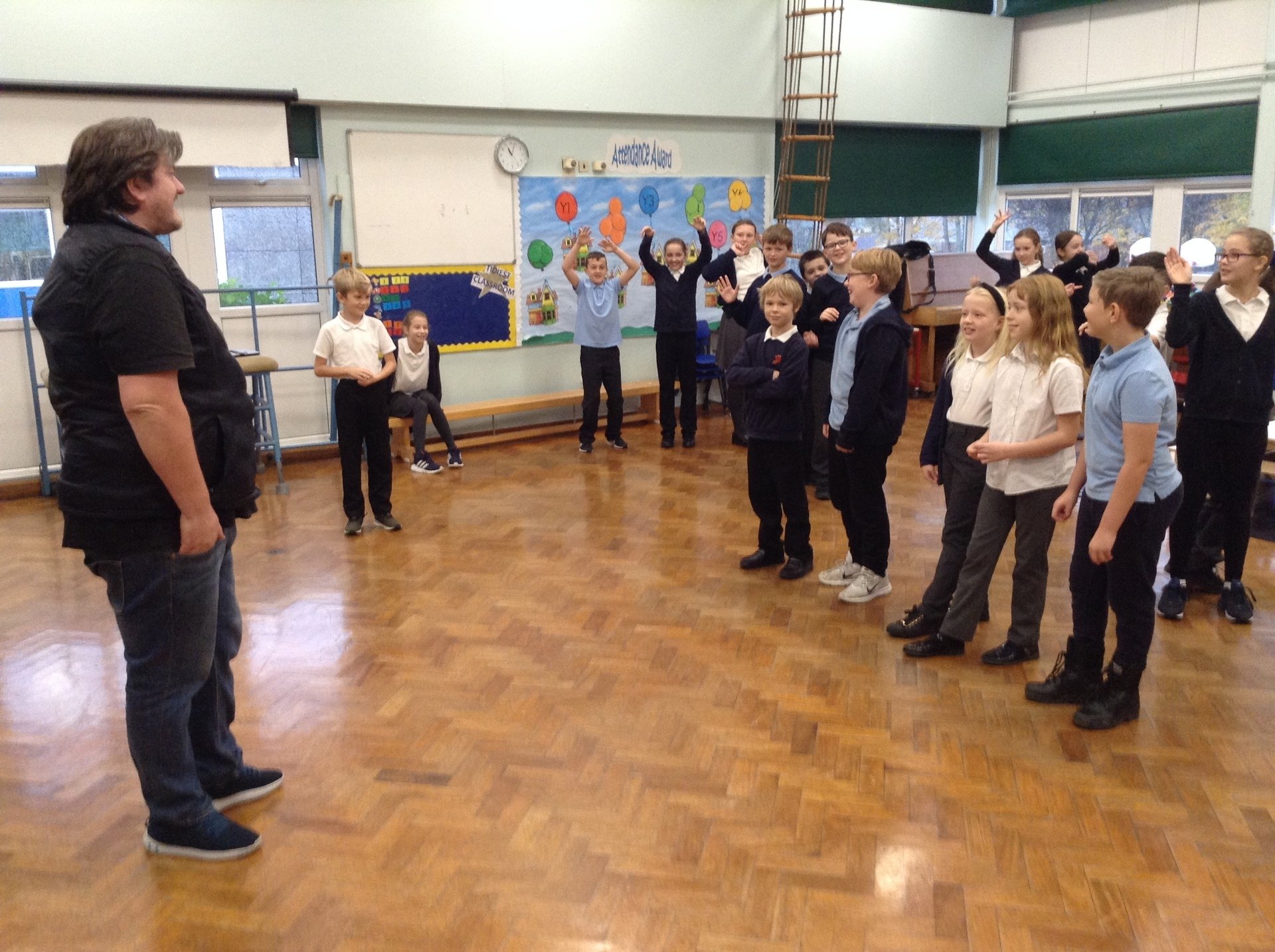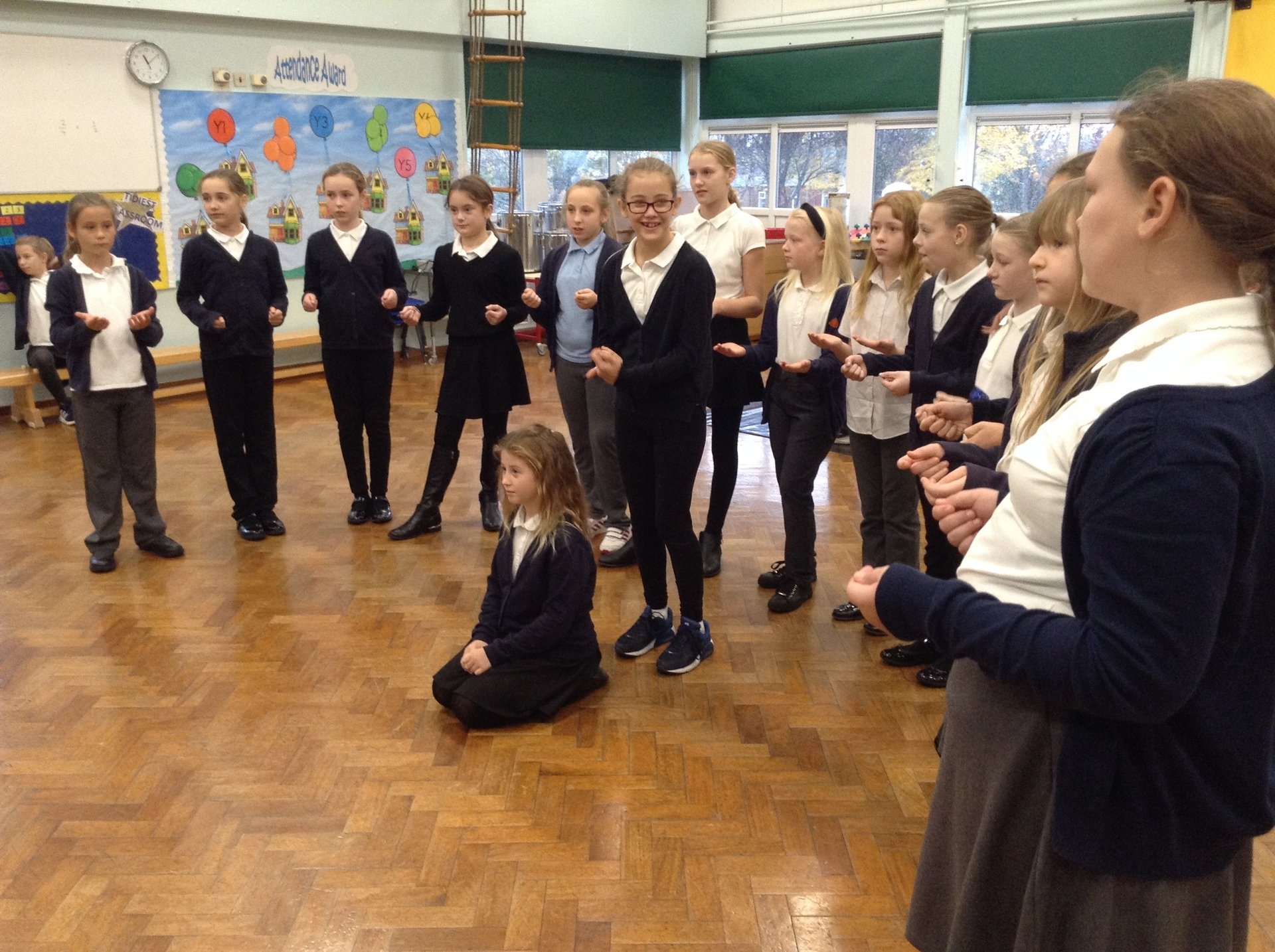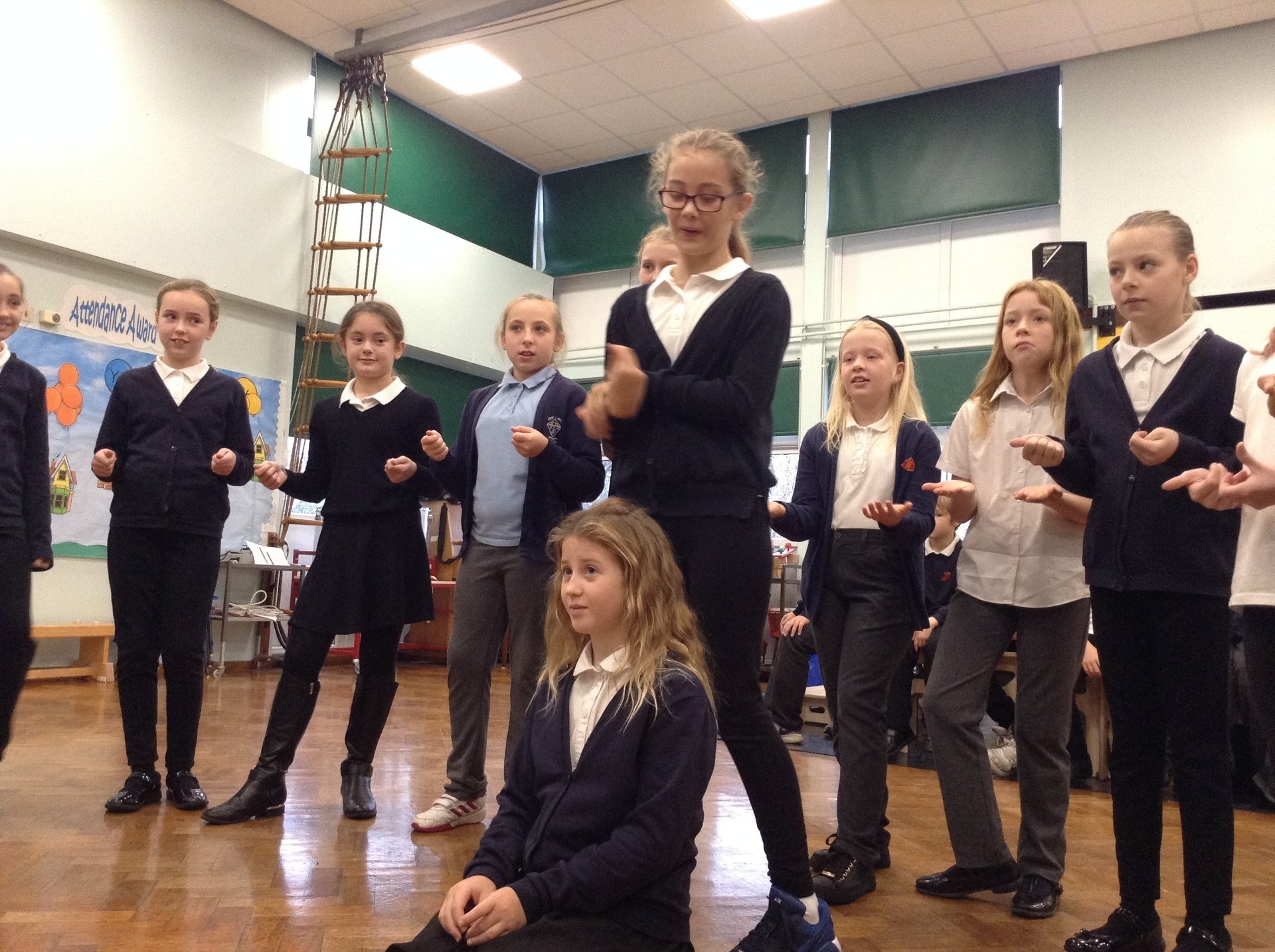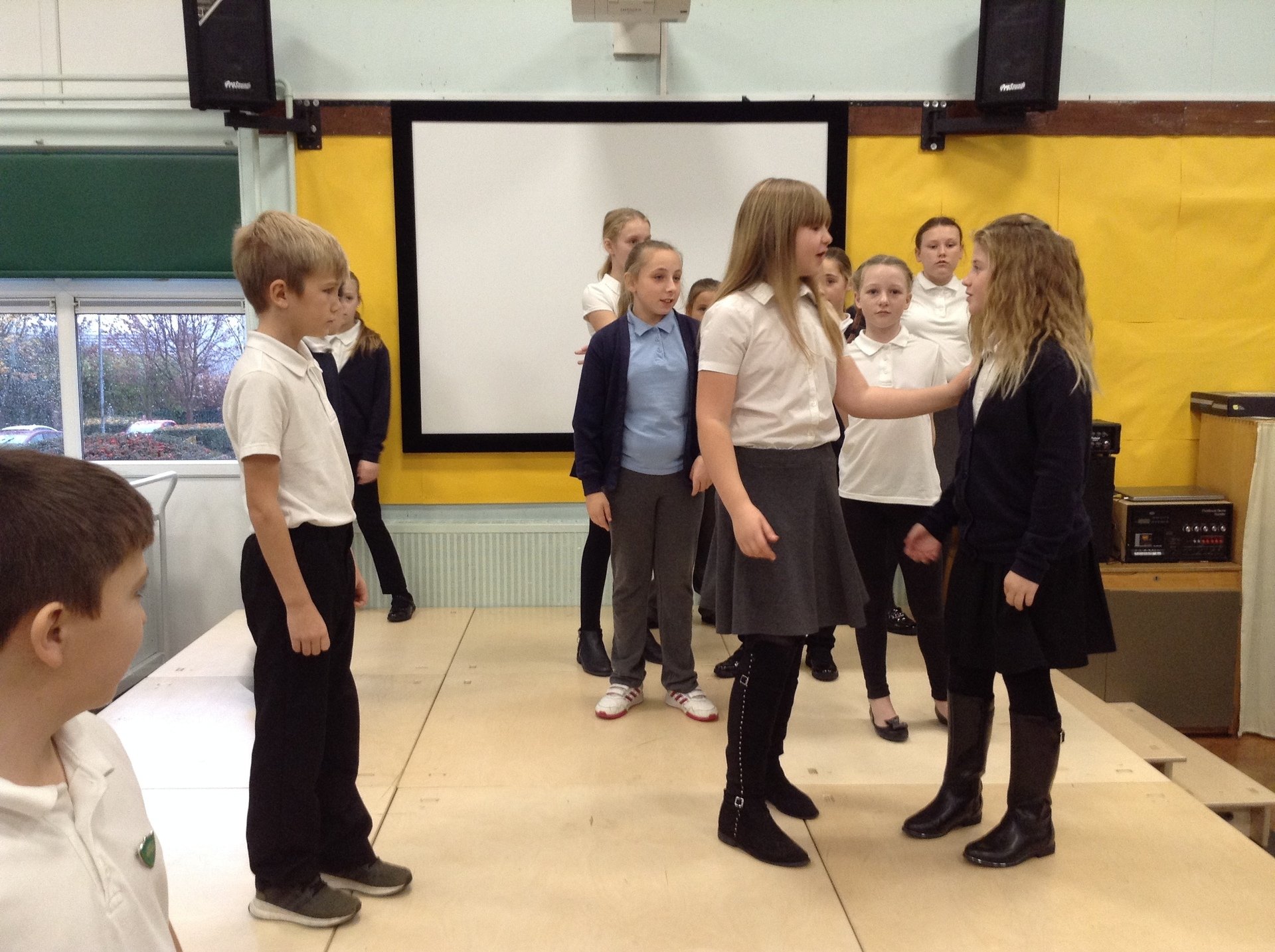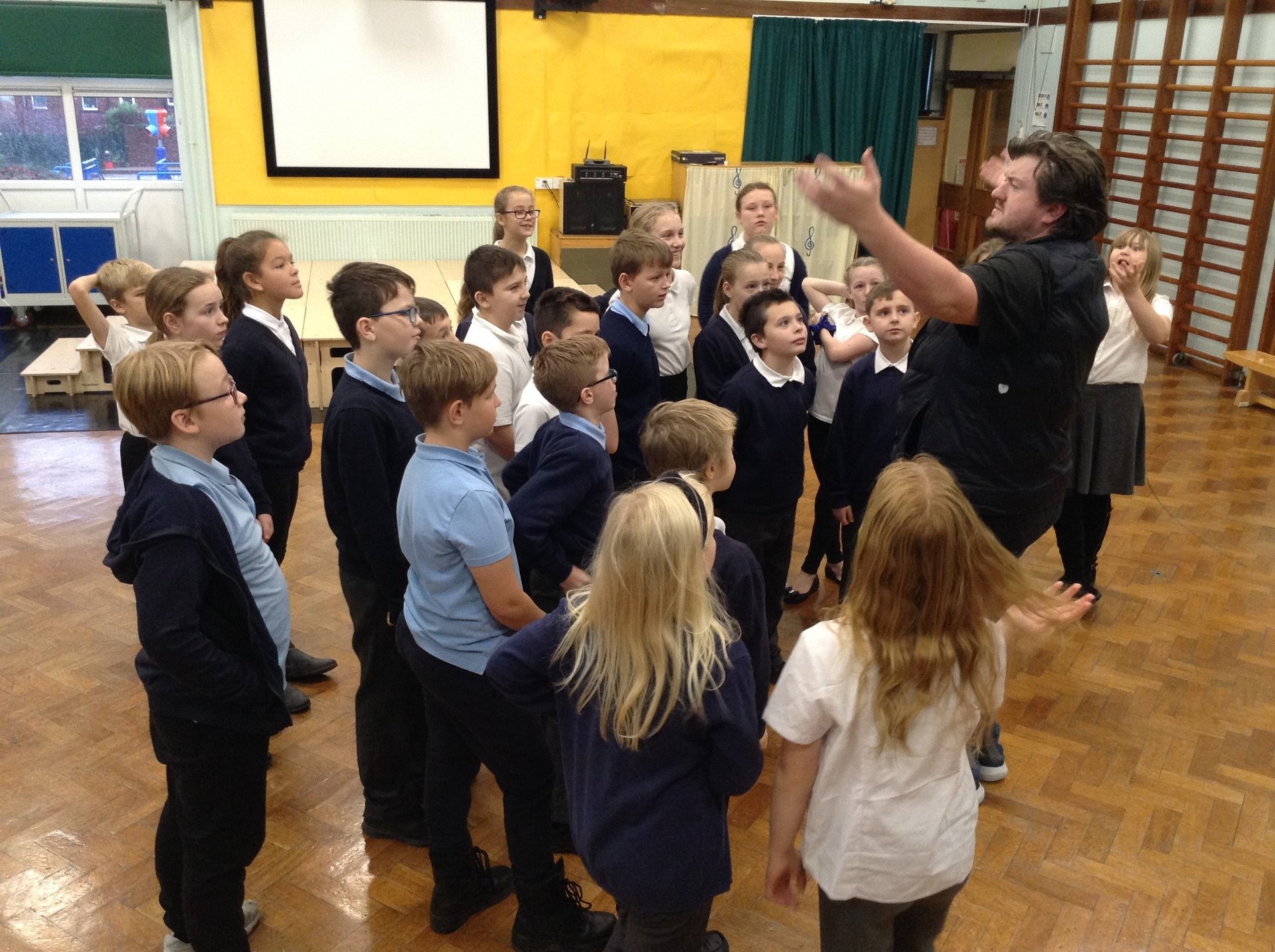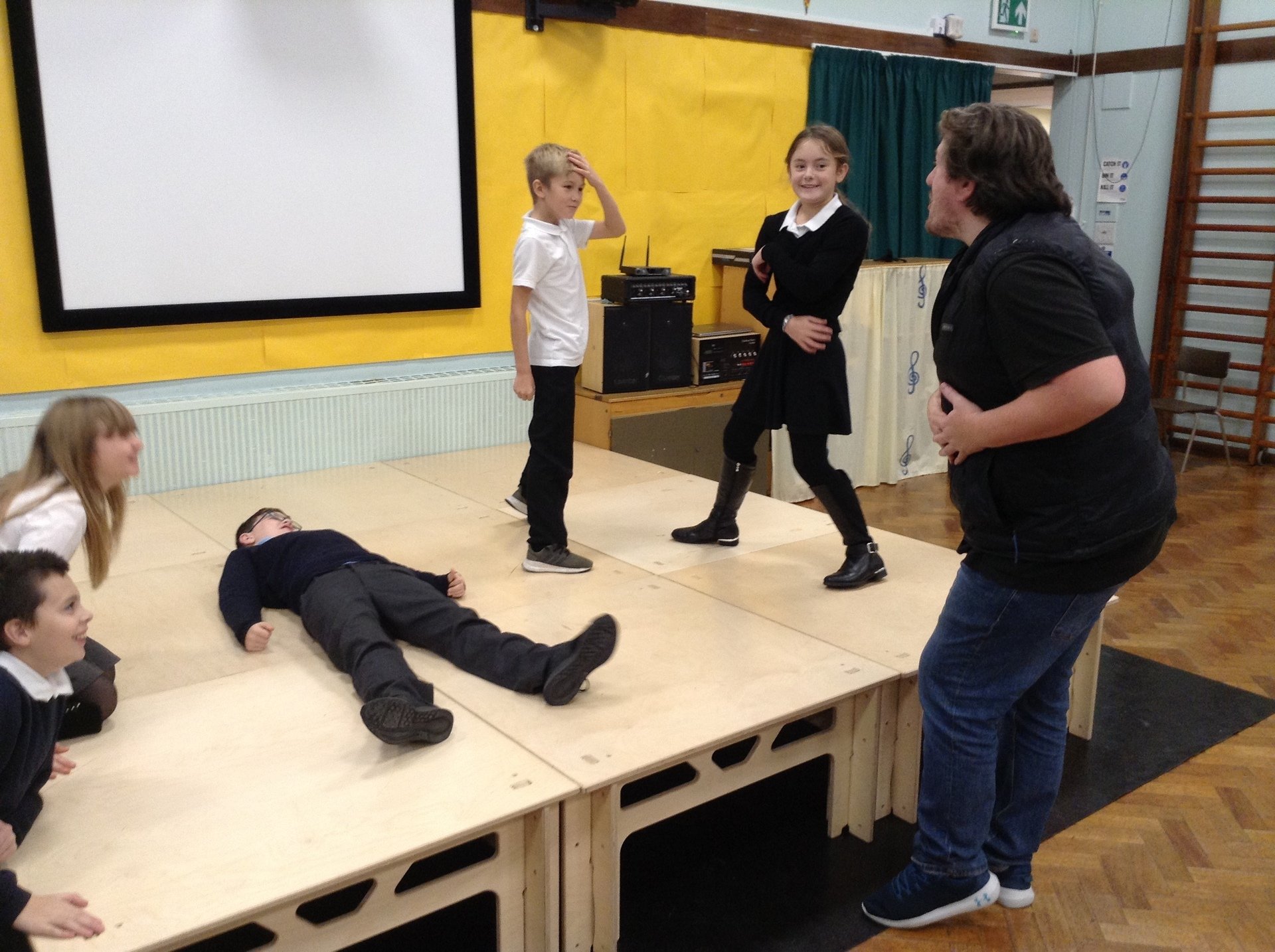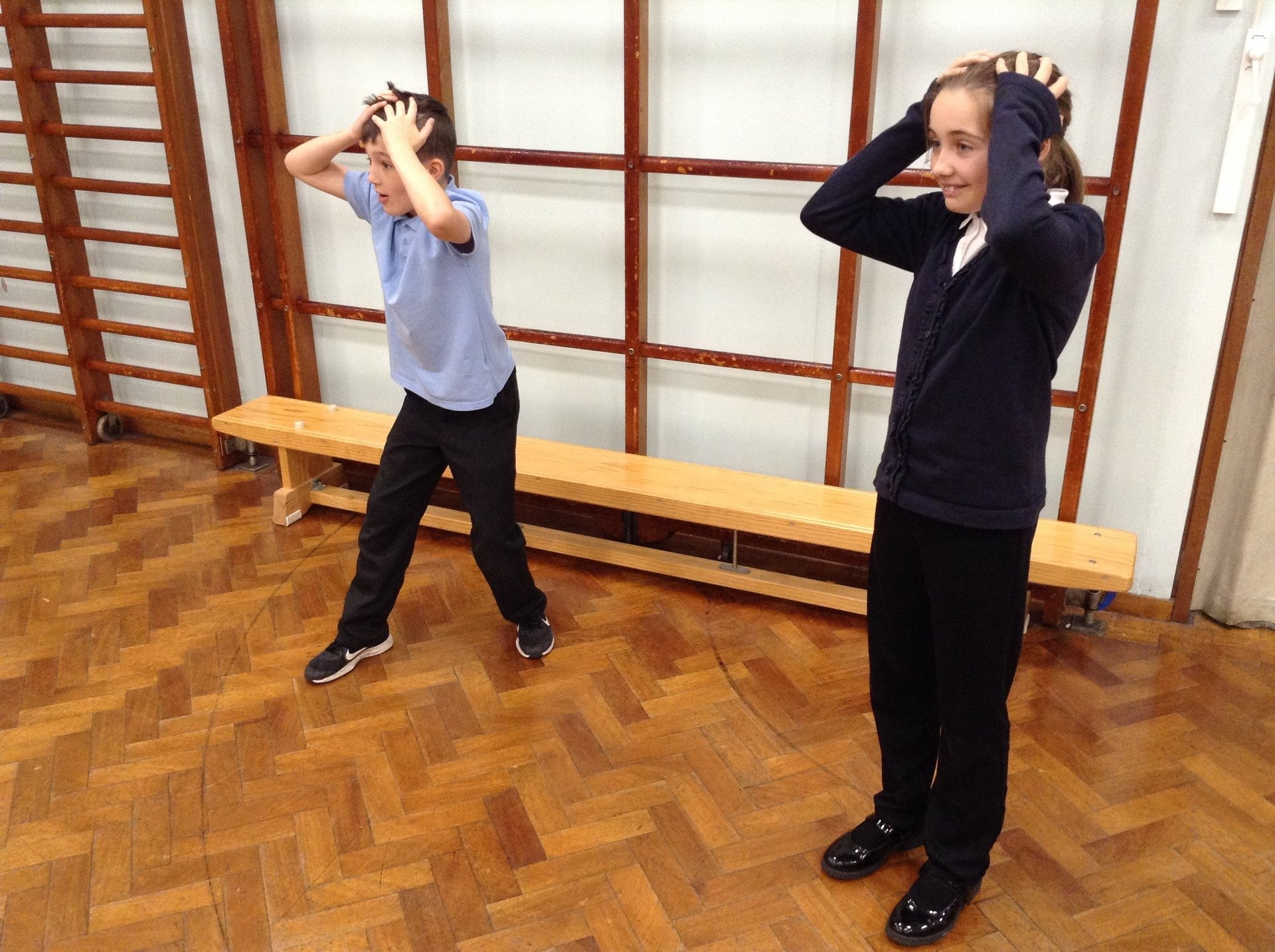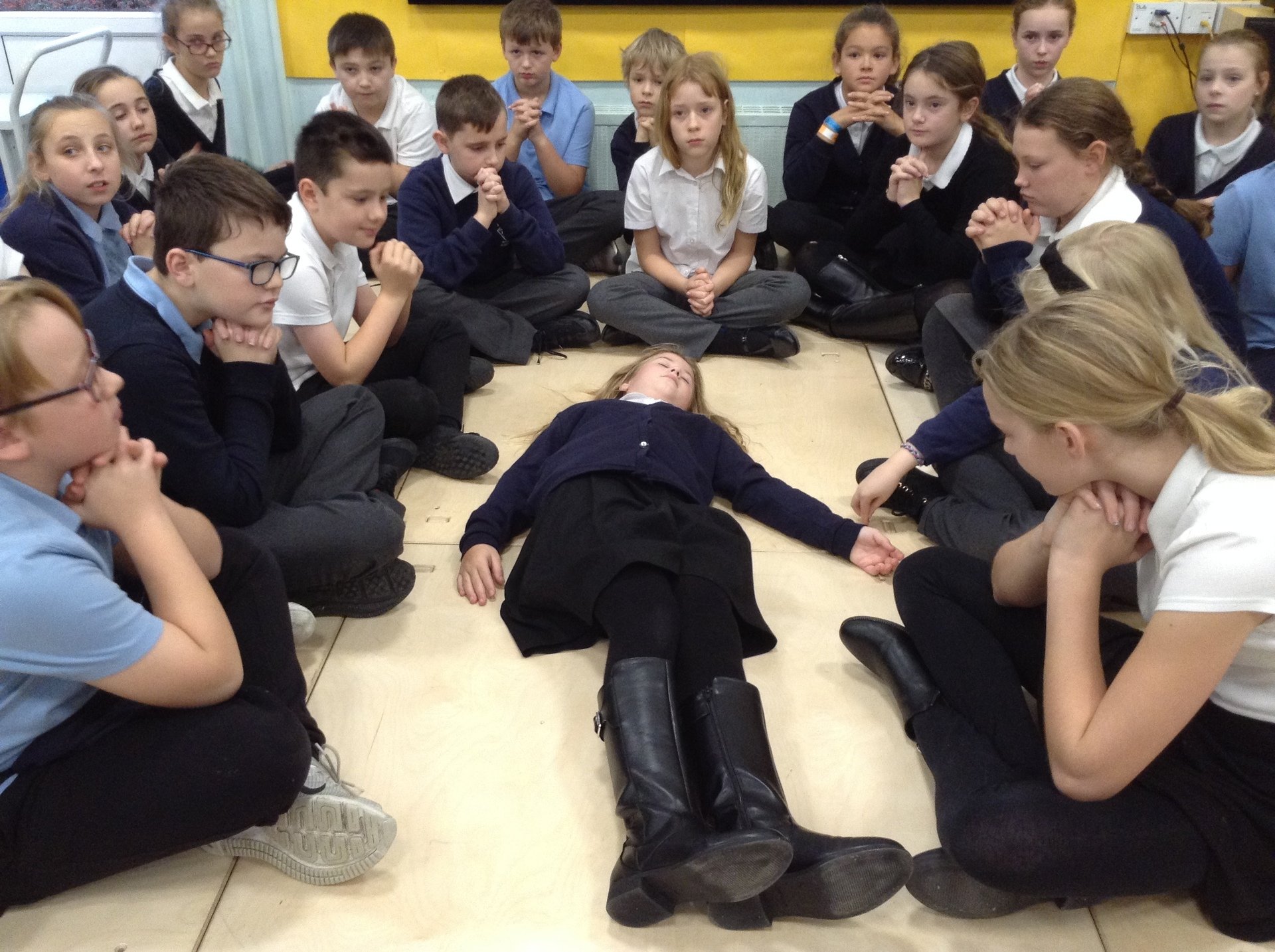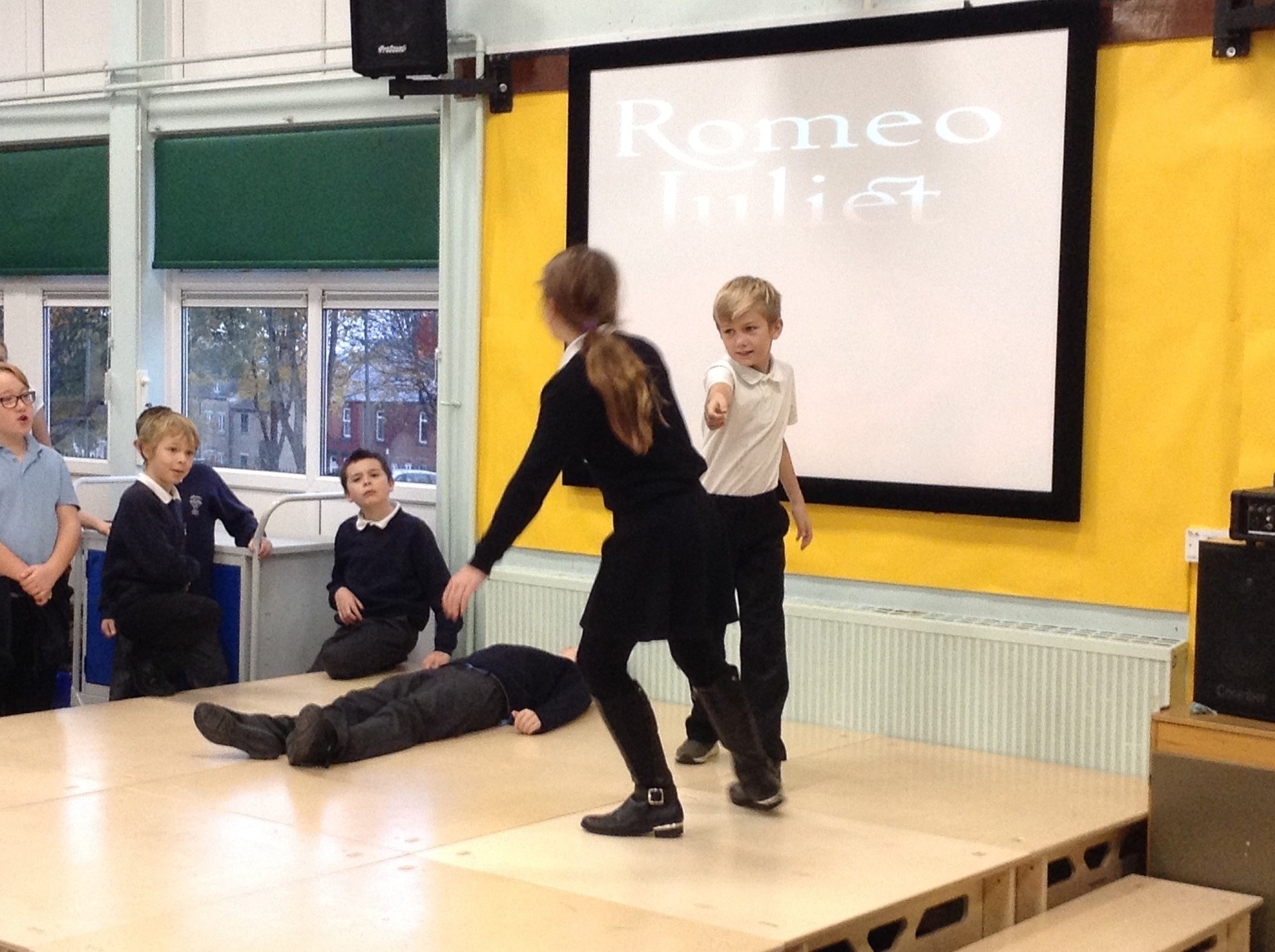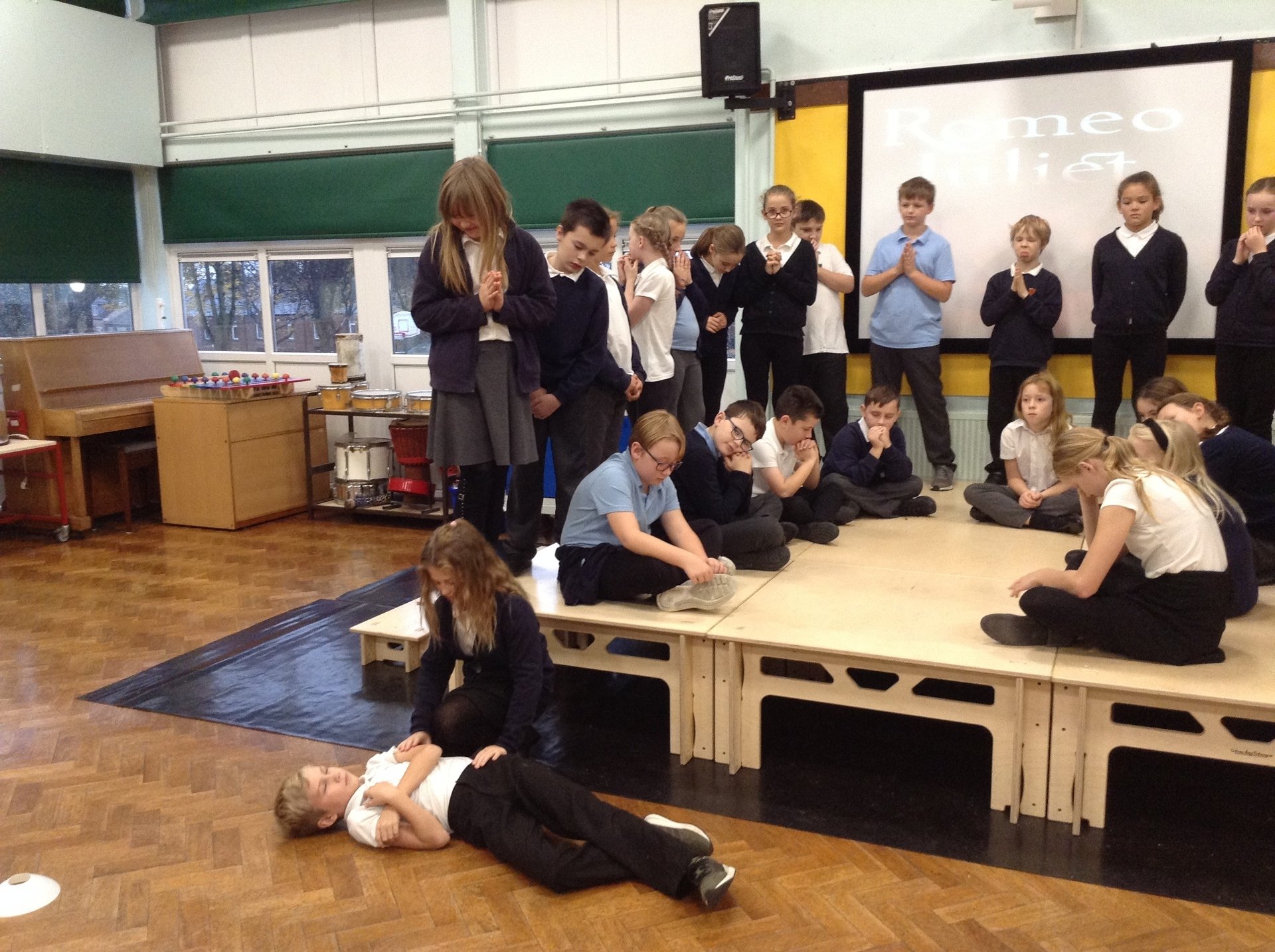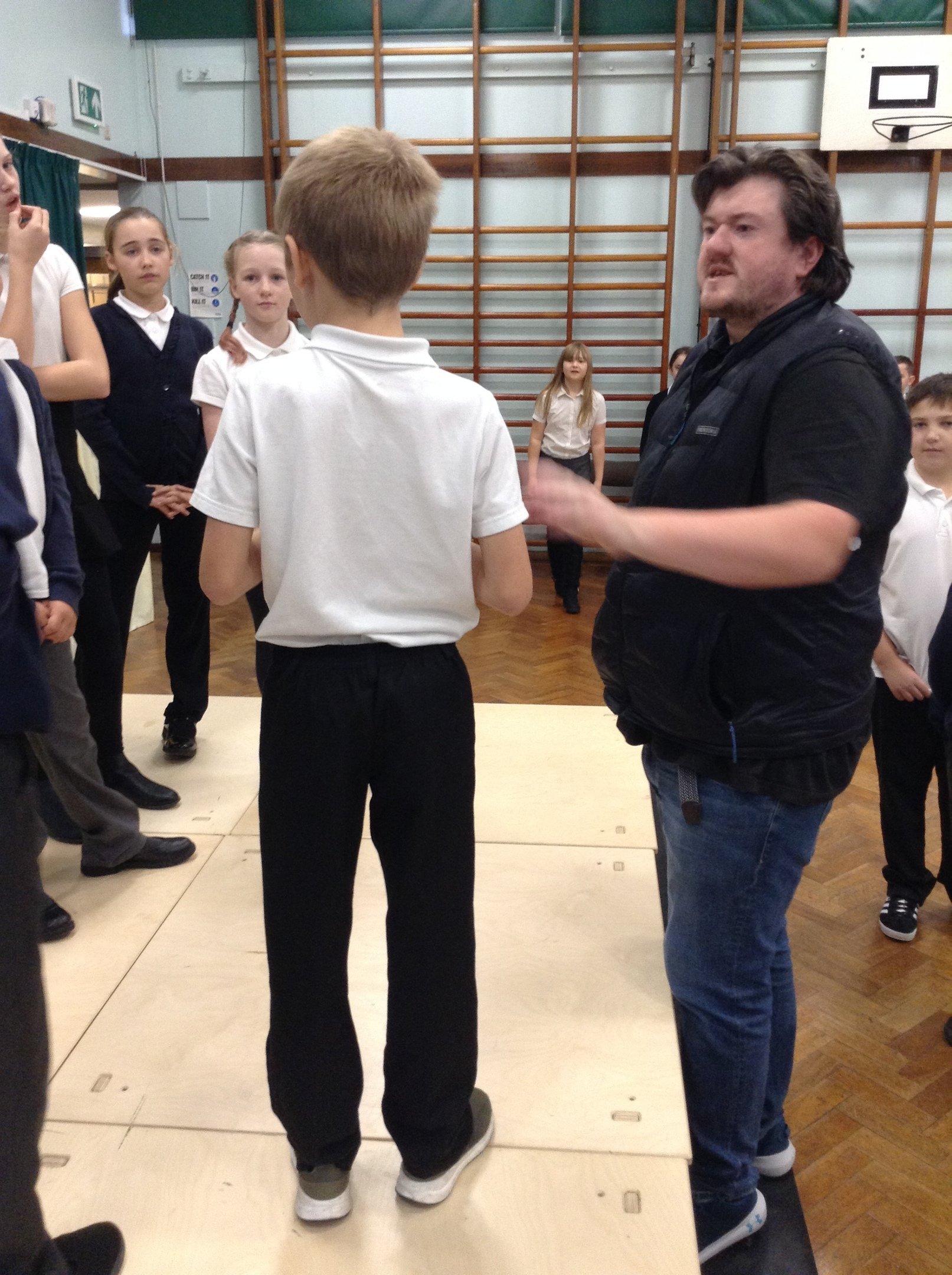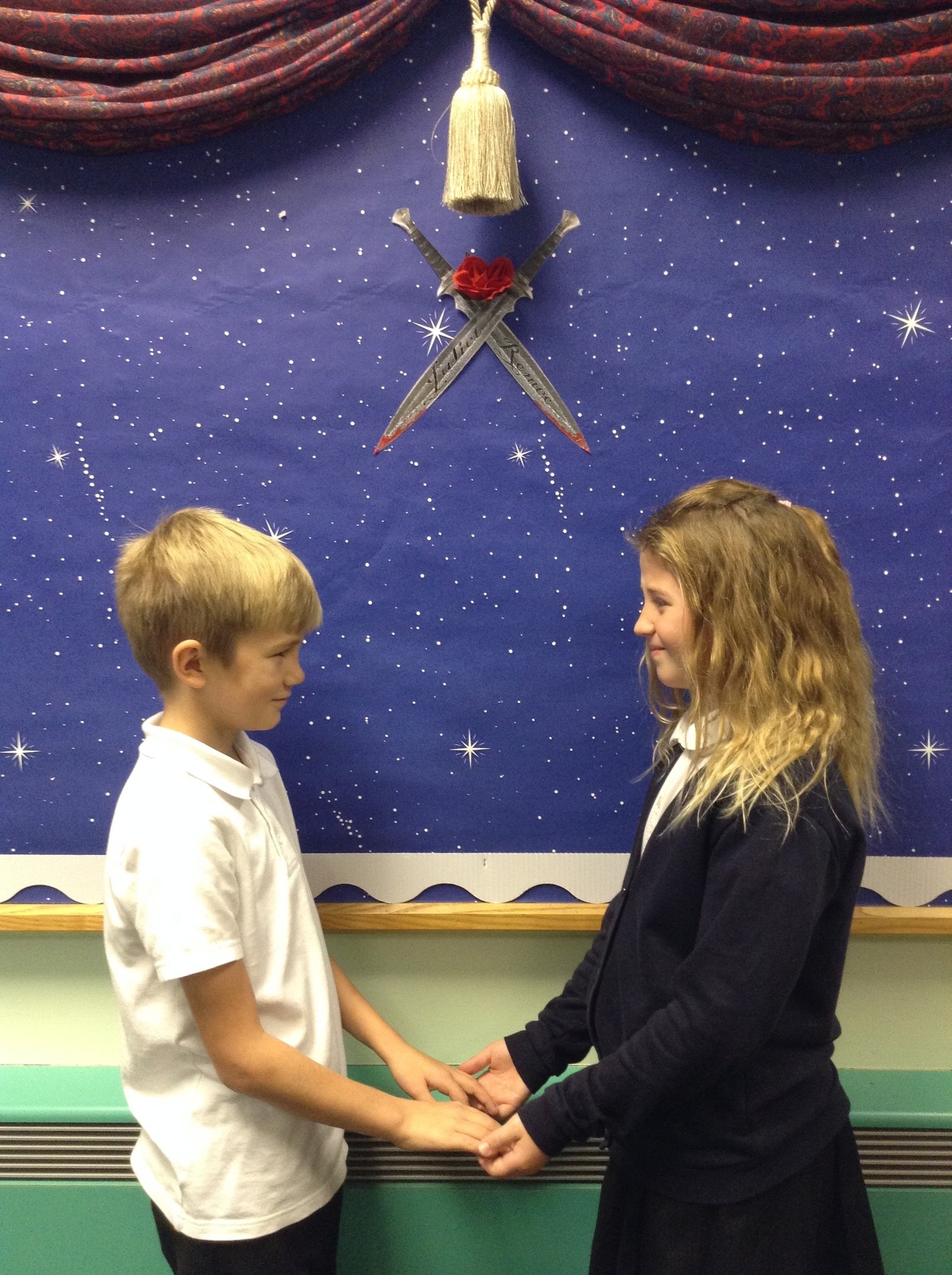 Year 6 enjoyed a trip to Crucial Crew to lean about how to keep themselves safe on public transport and online, how the wrong choices could end in court and how to deal with anti-social behaviour and fires among many other topics. We will post photos here later!
We are lucky to the have the Science, Technology, Engineering and Maths team in school working with classes over the next few weeks. This week they worked with Year 1 and 2 and used 3D pens to create the bows for a kite (Year 1) and fireworks (Year 2). The children loved it and we look forward to seeing more work in the coming weeks.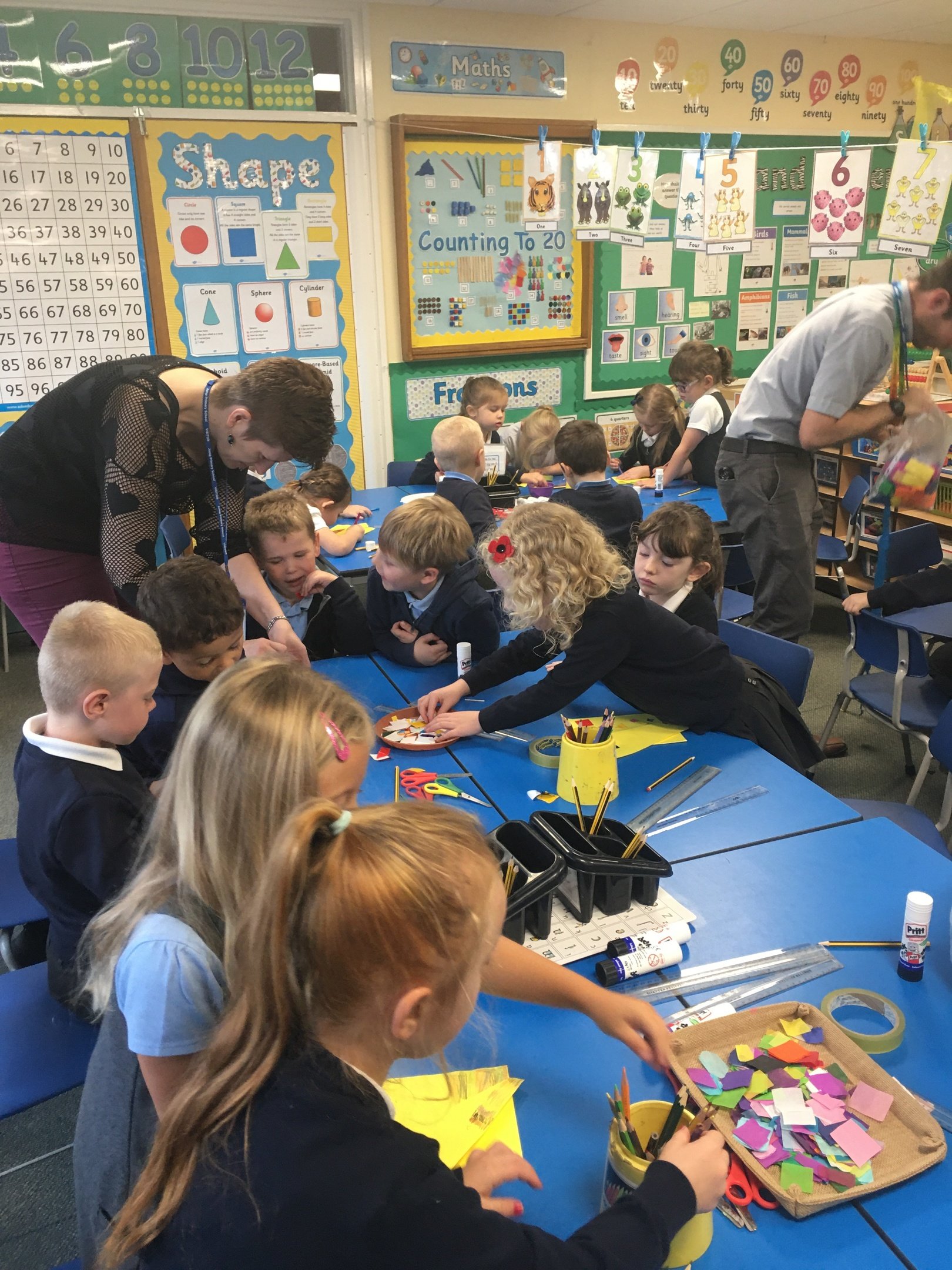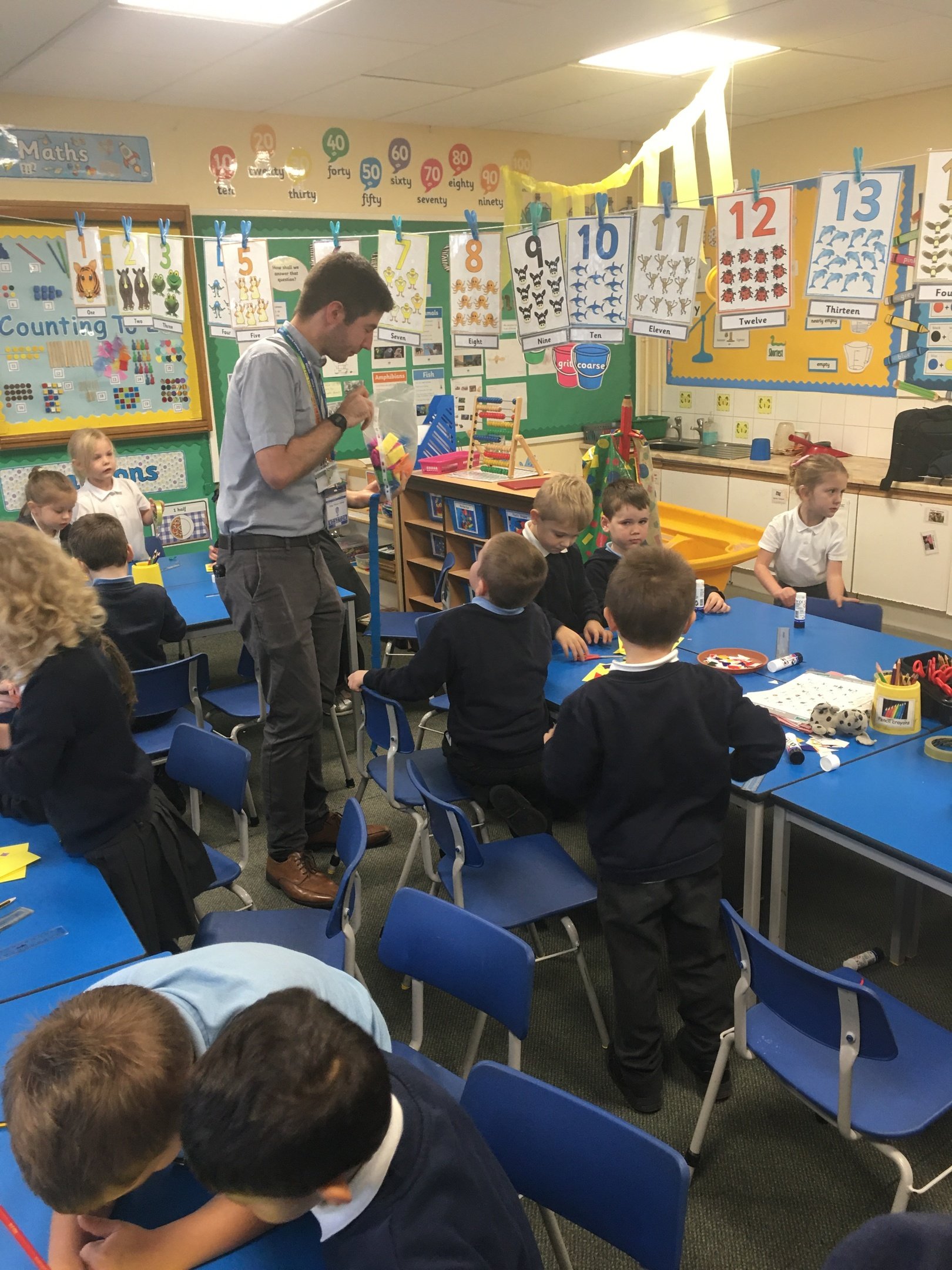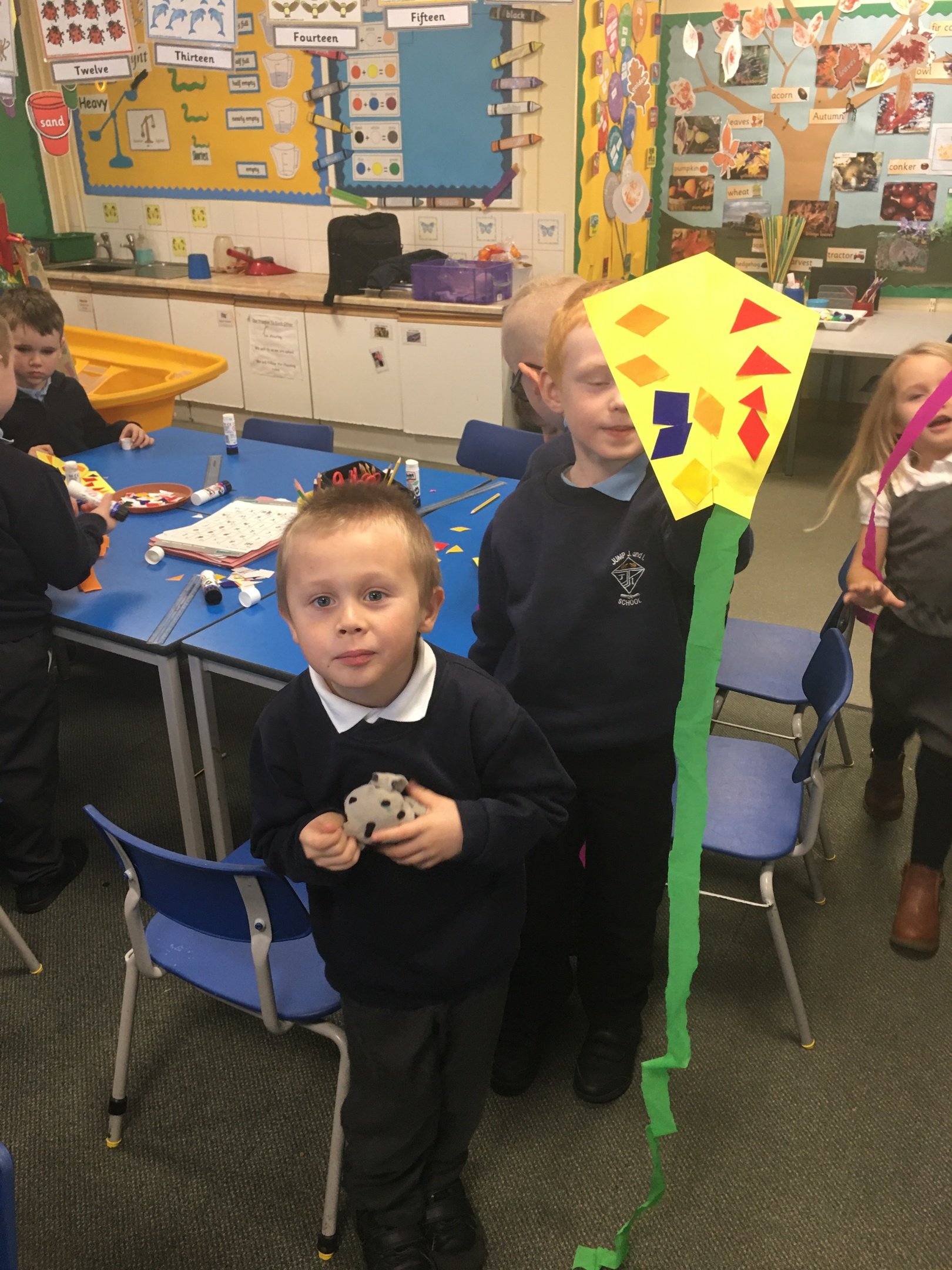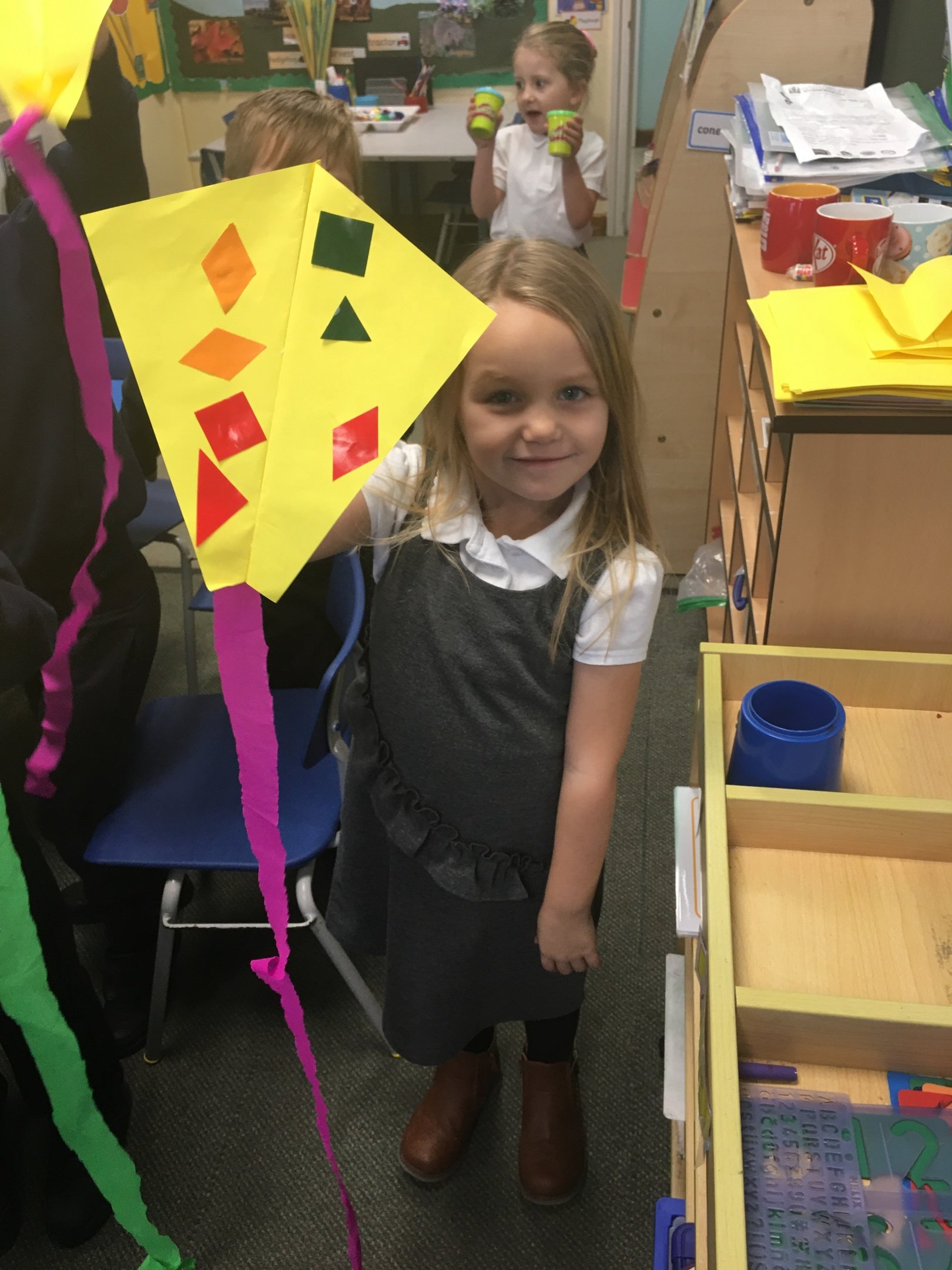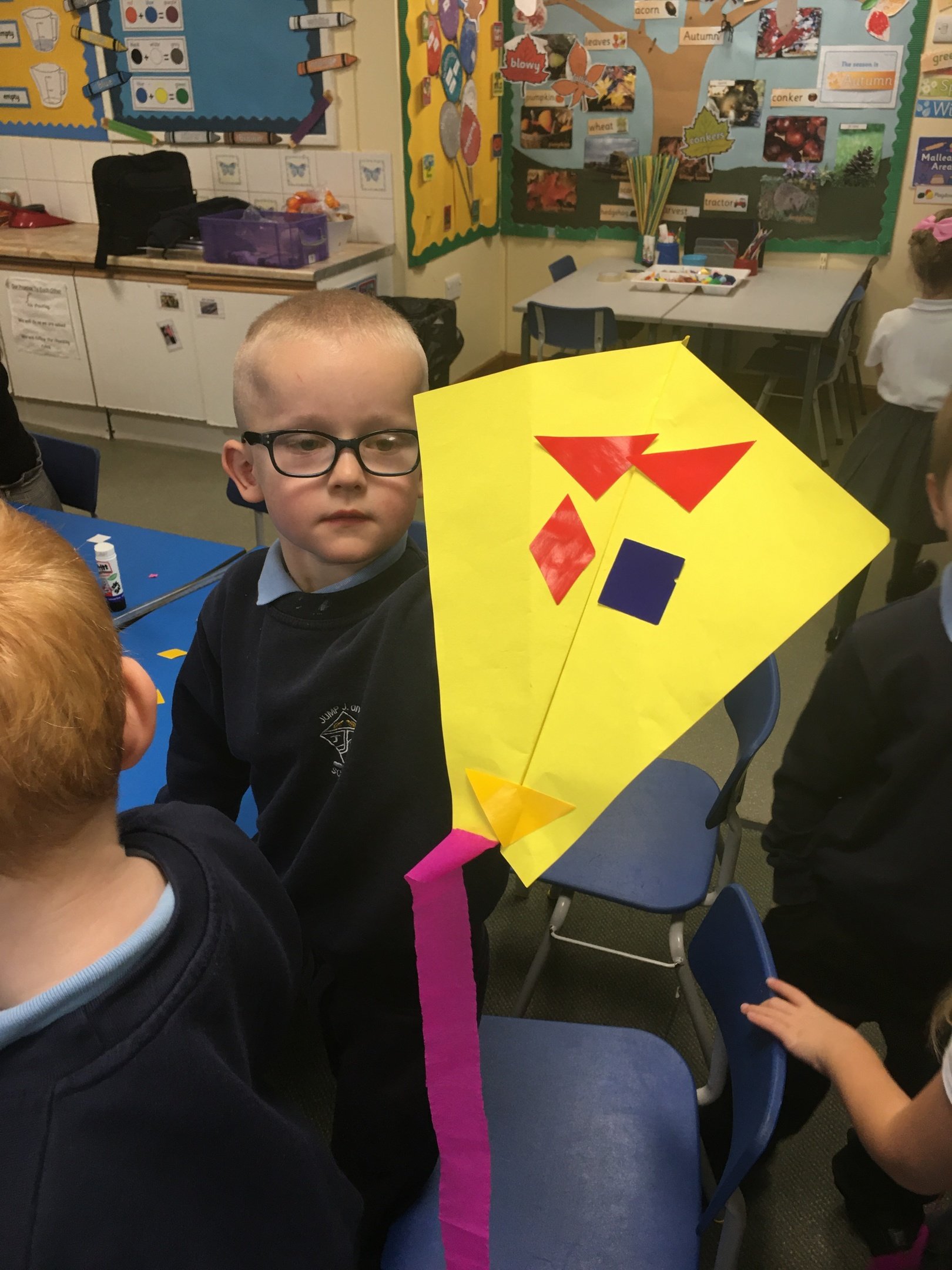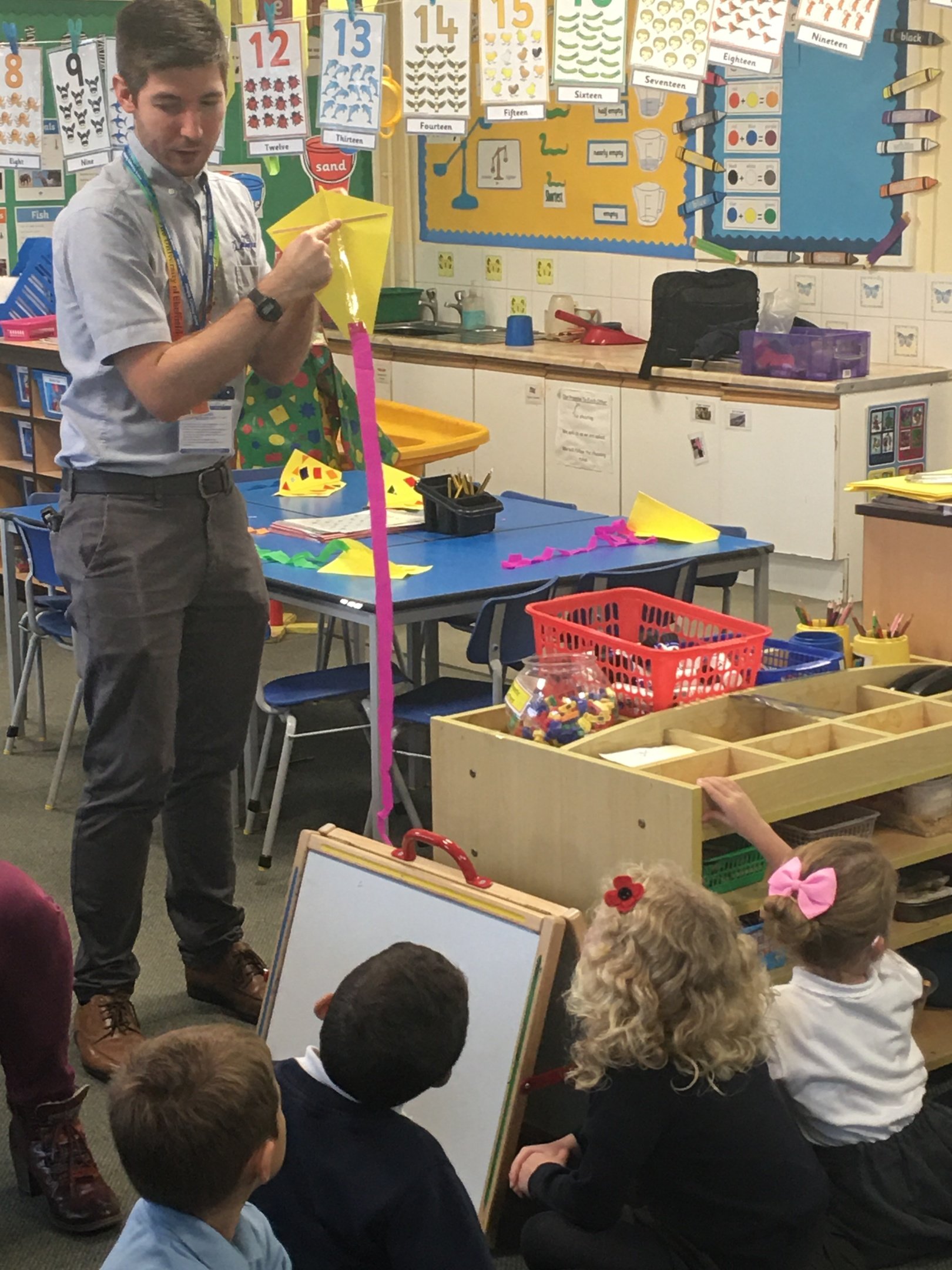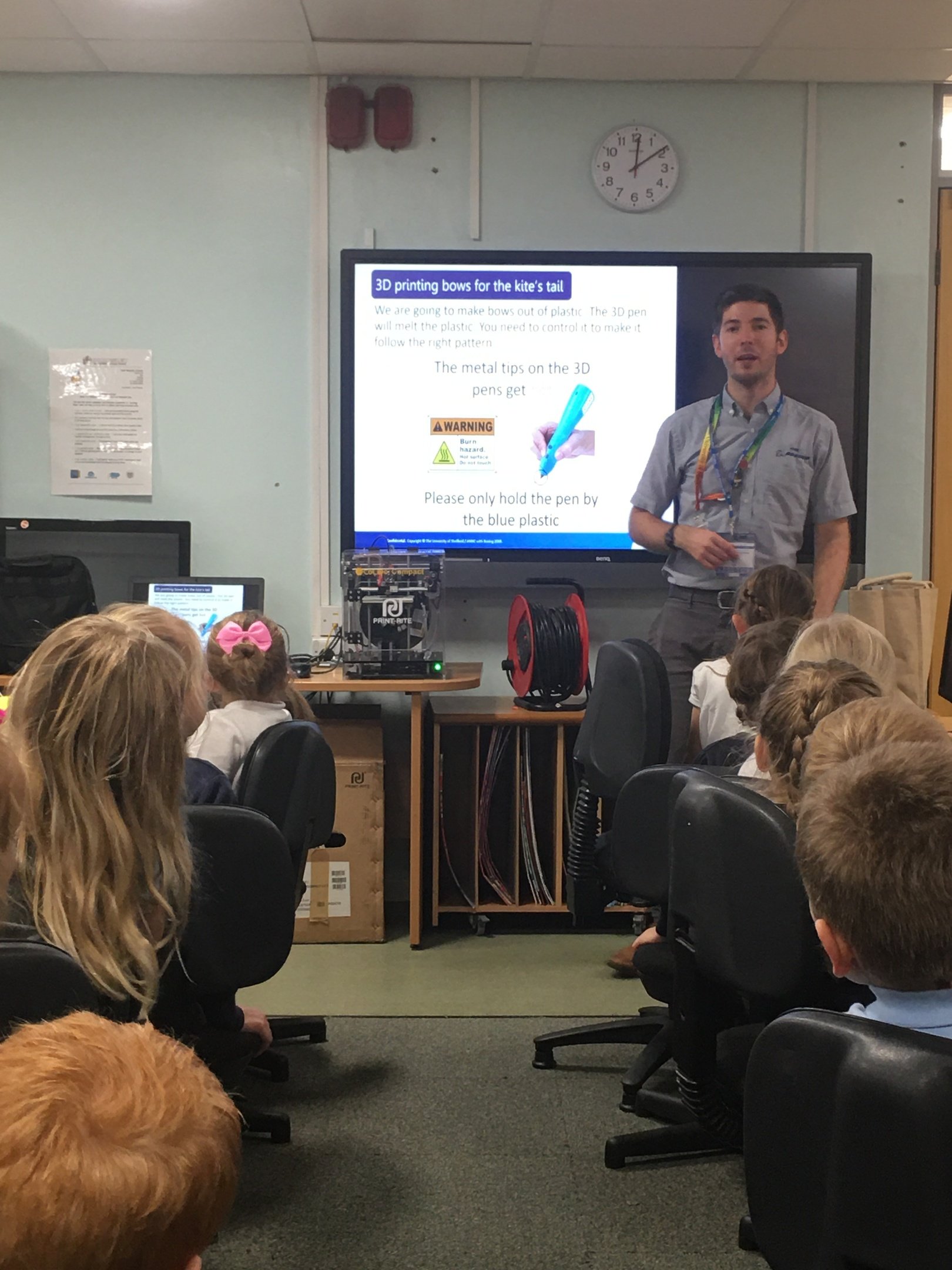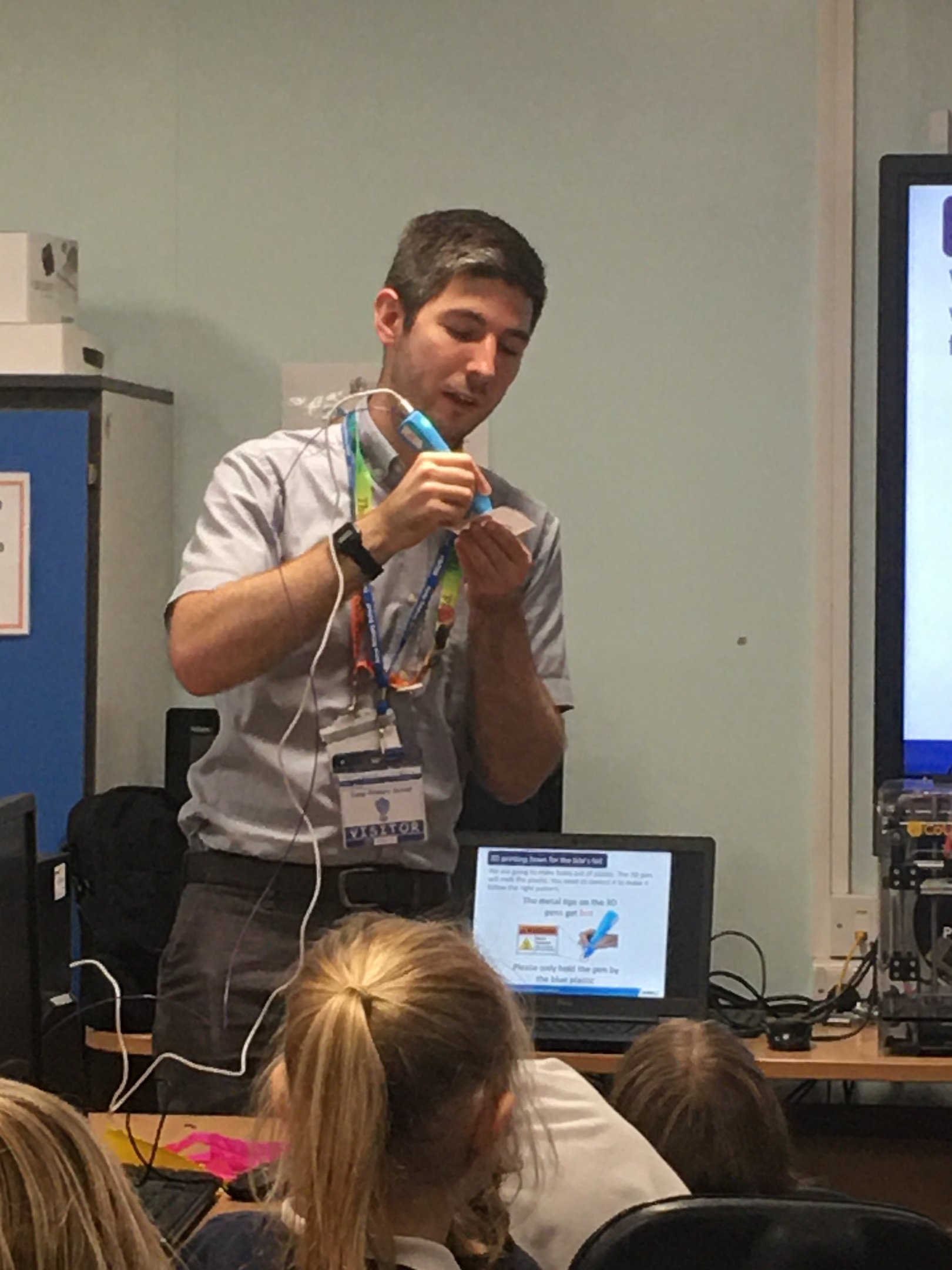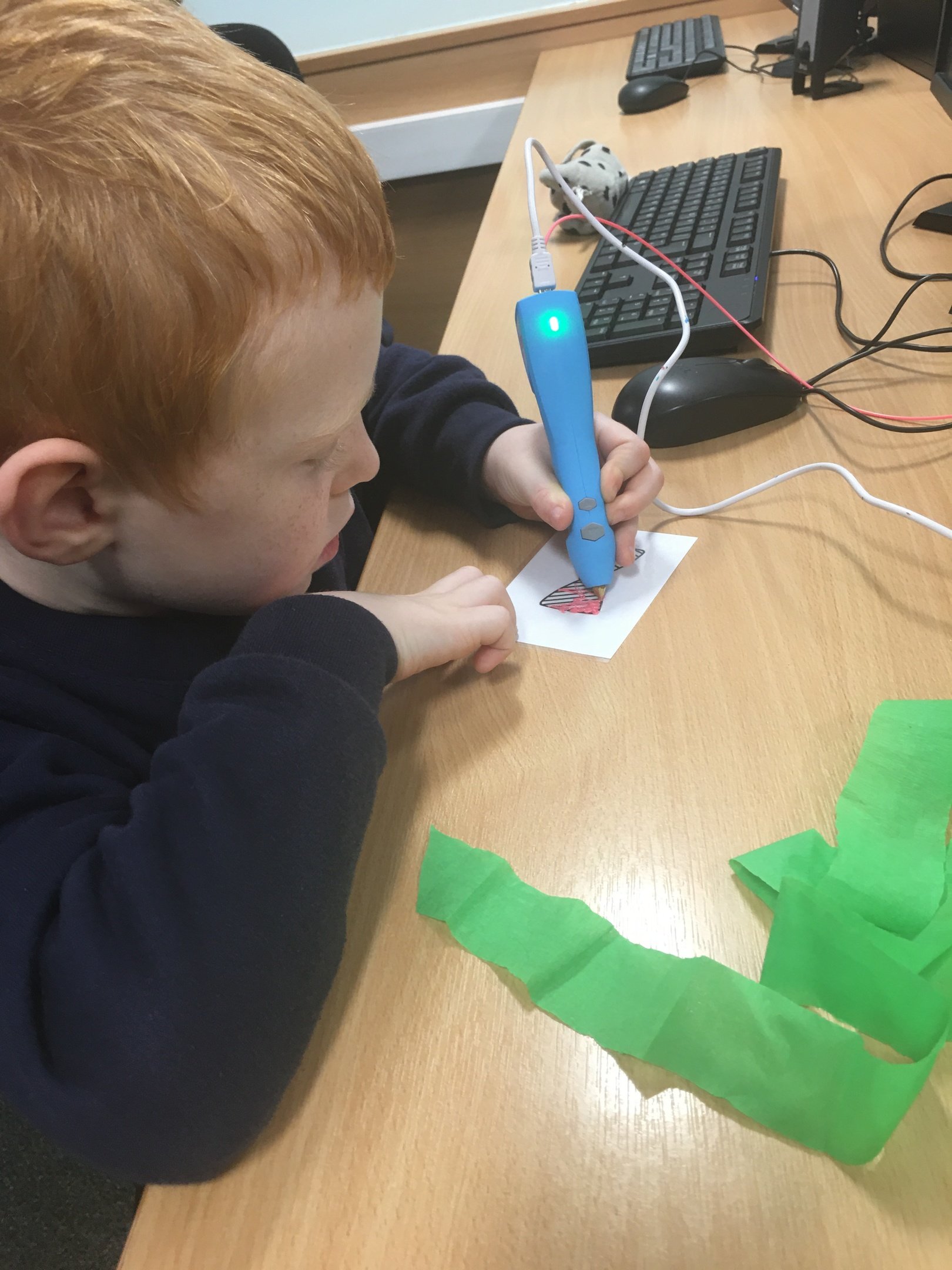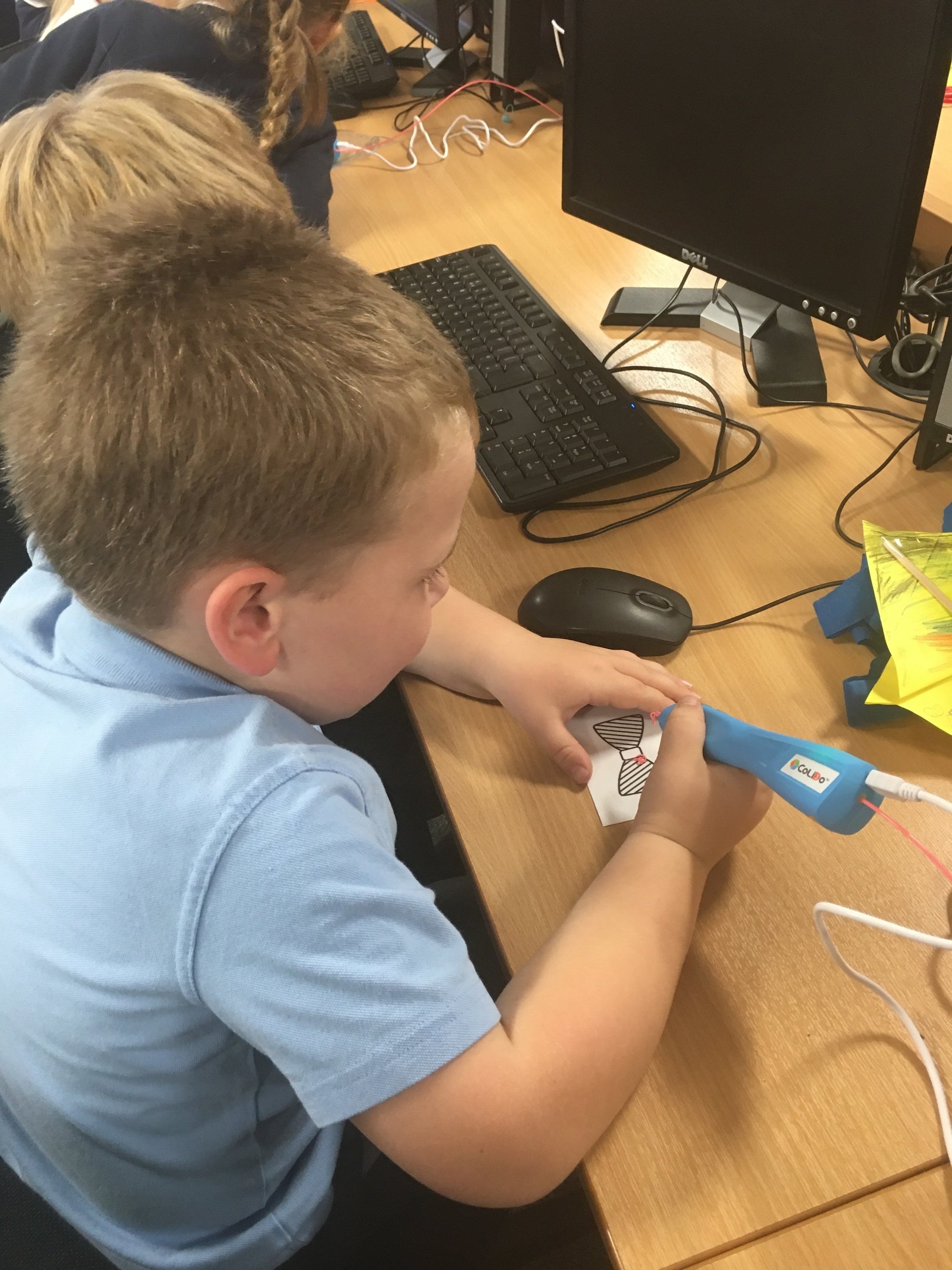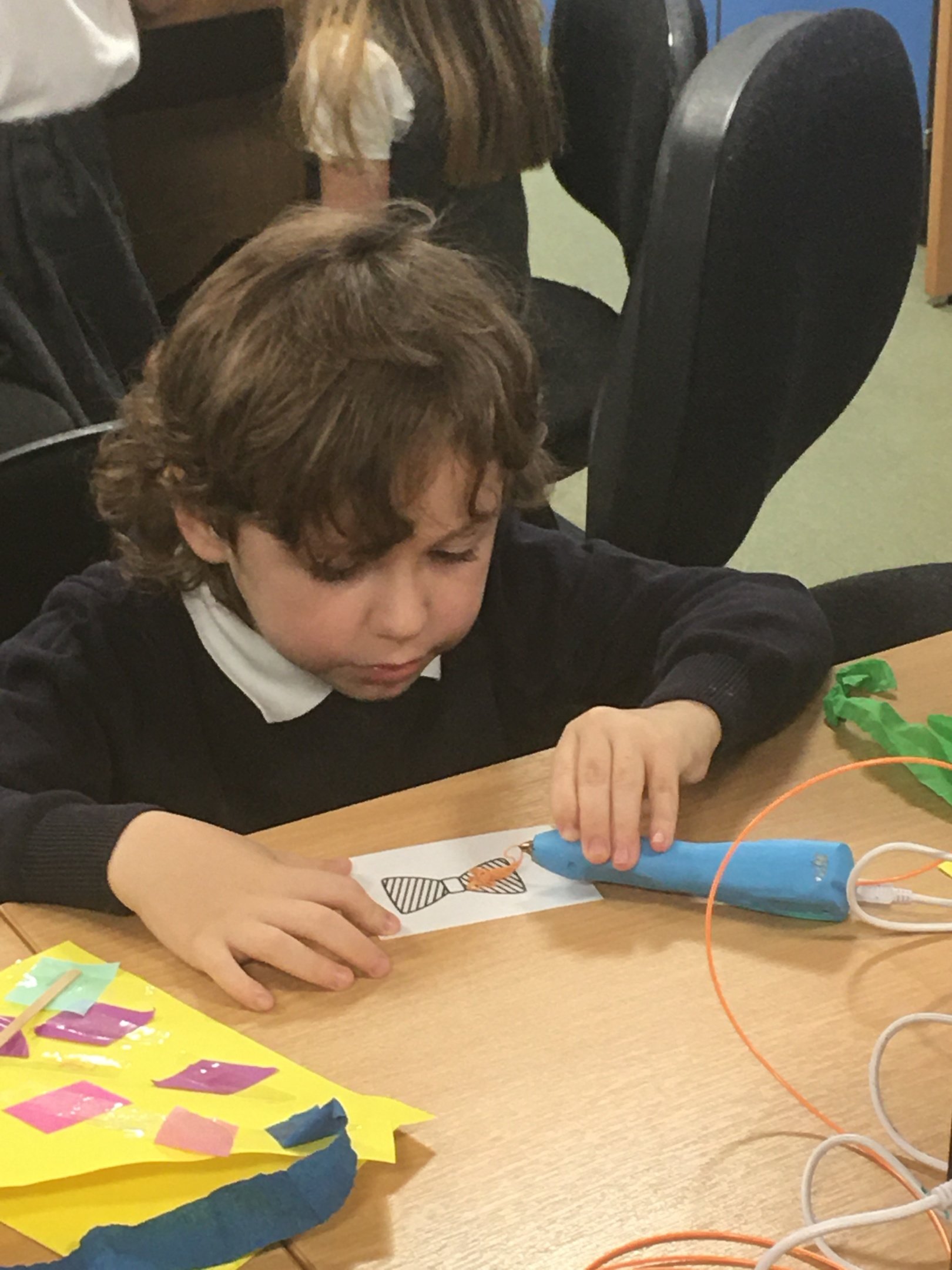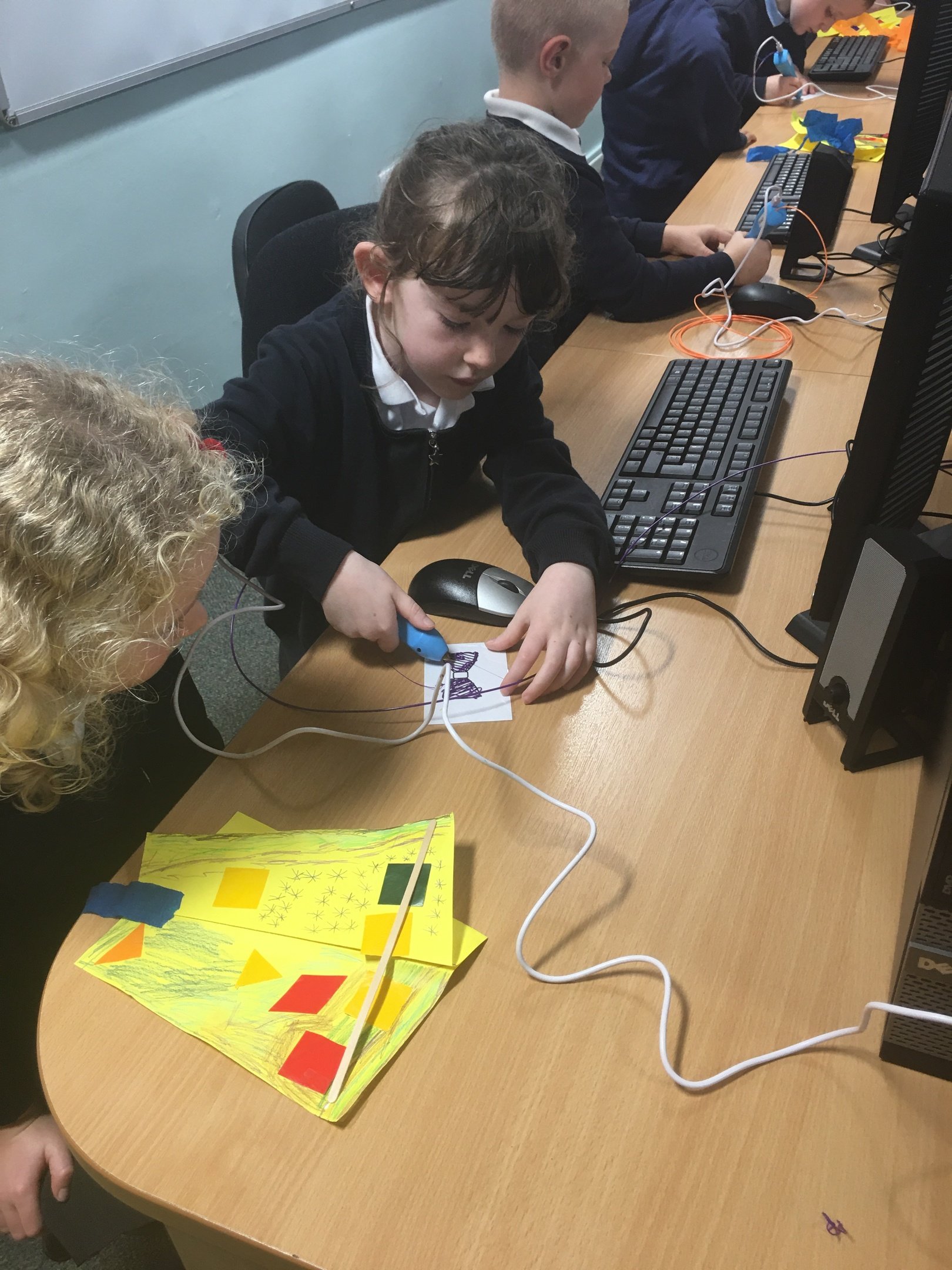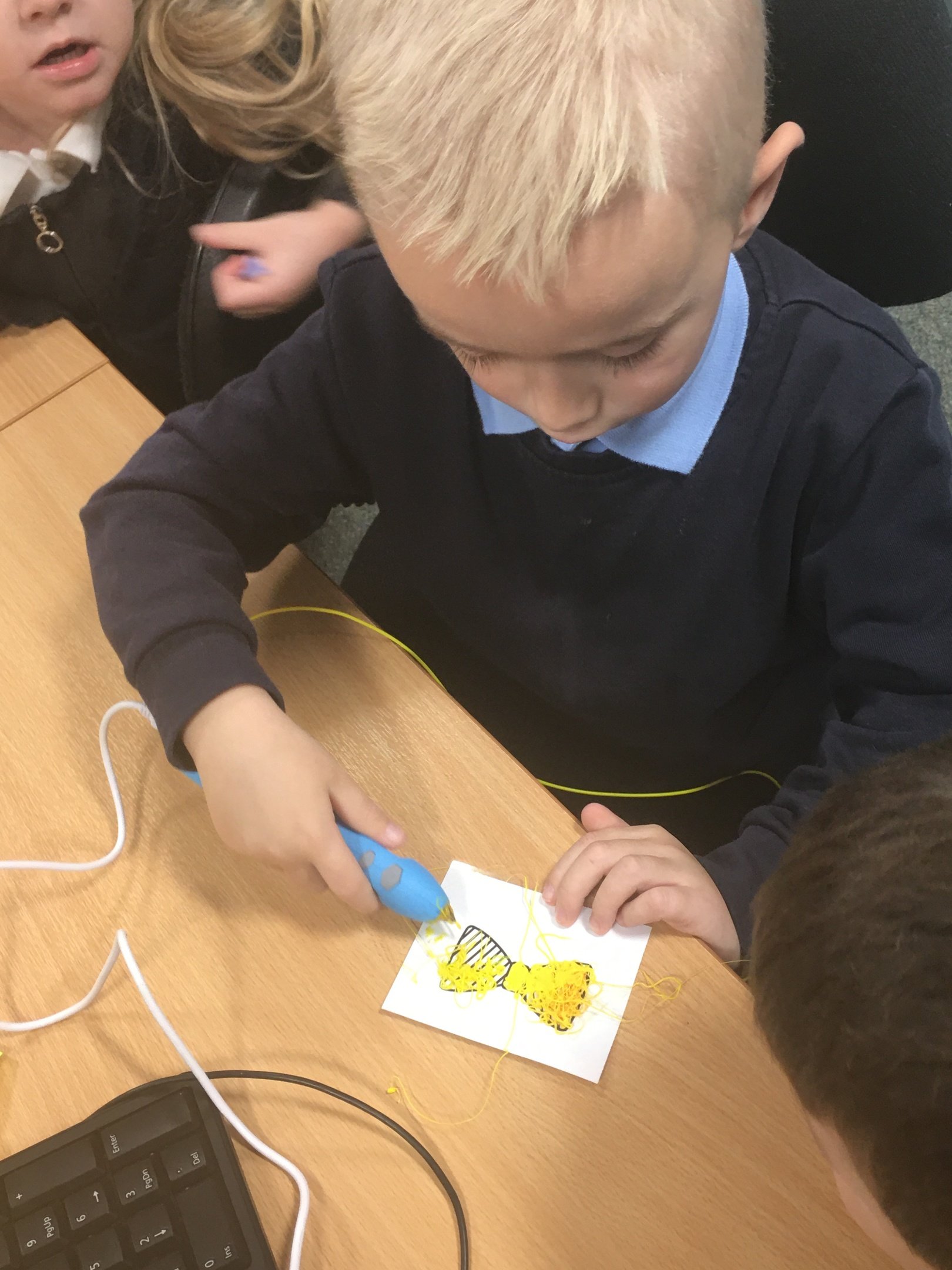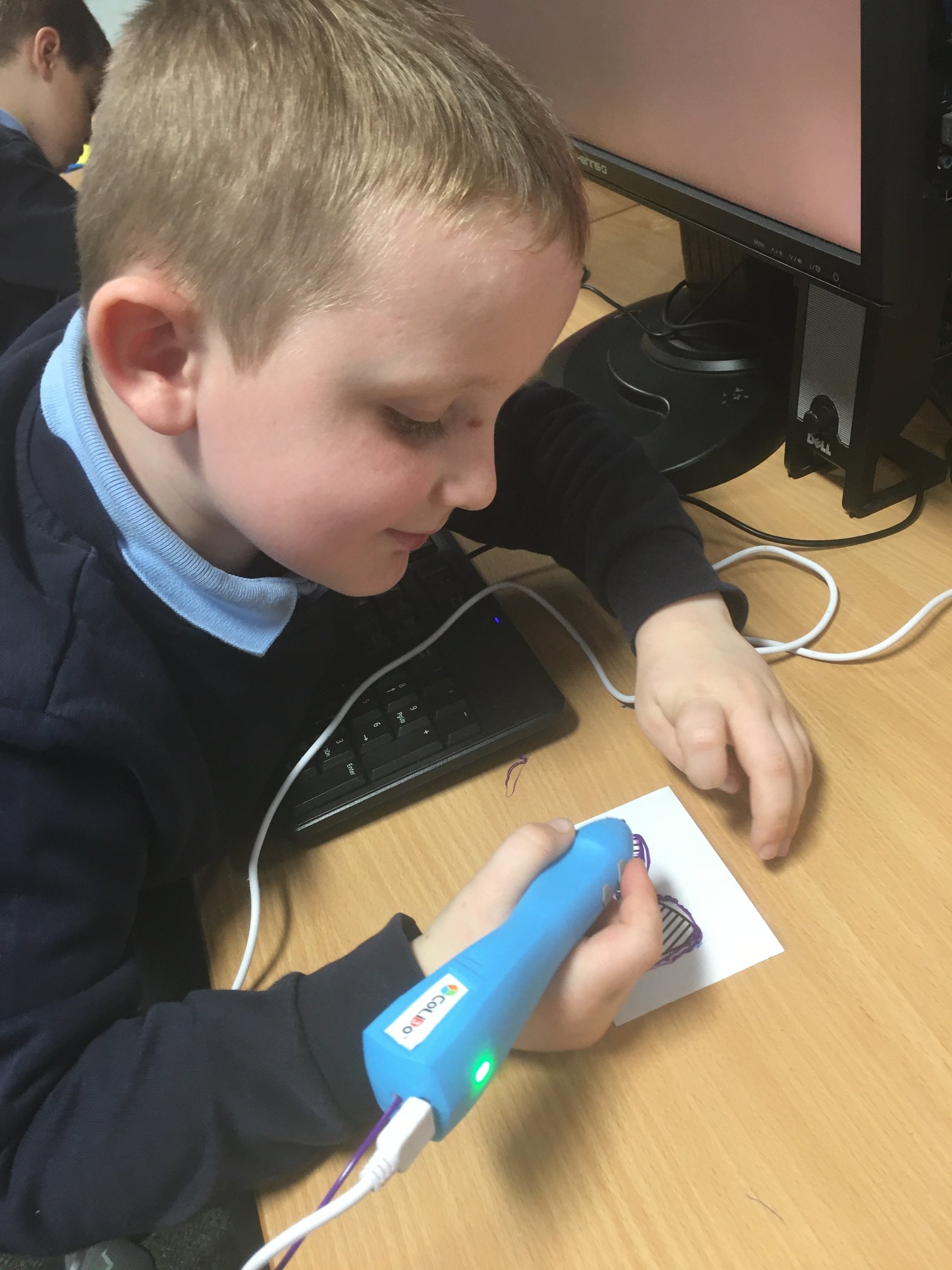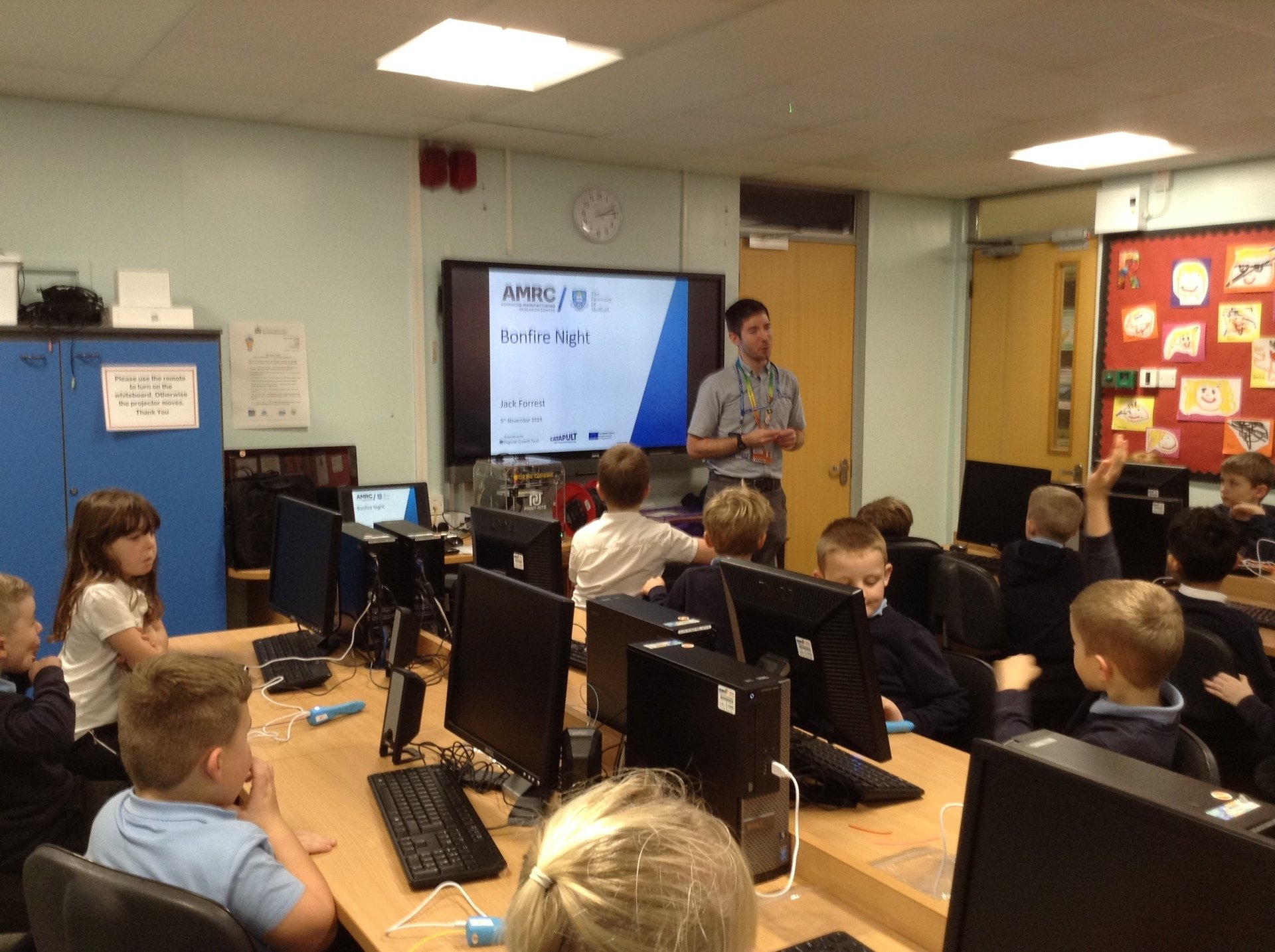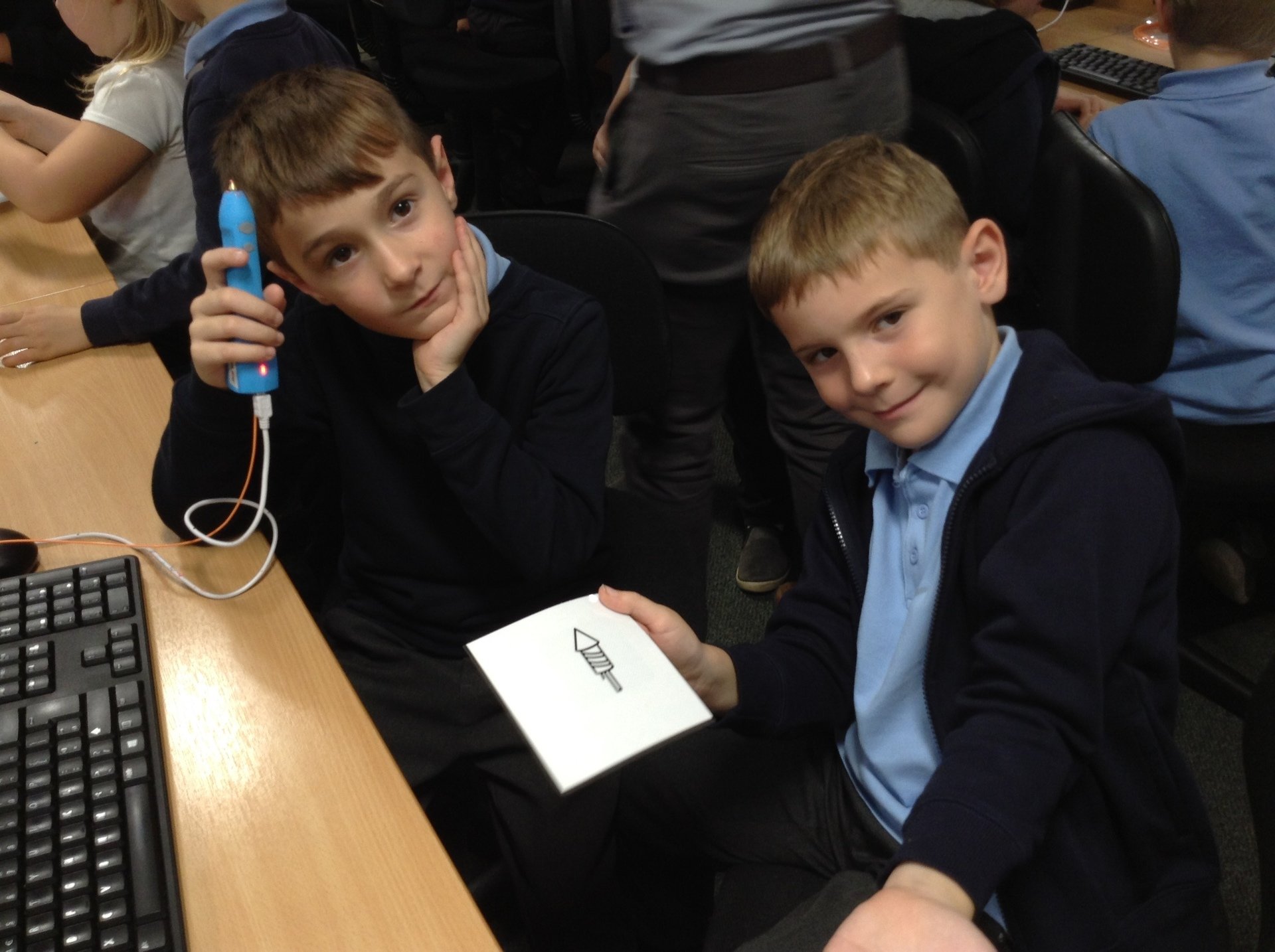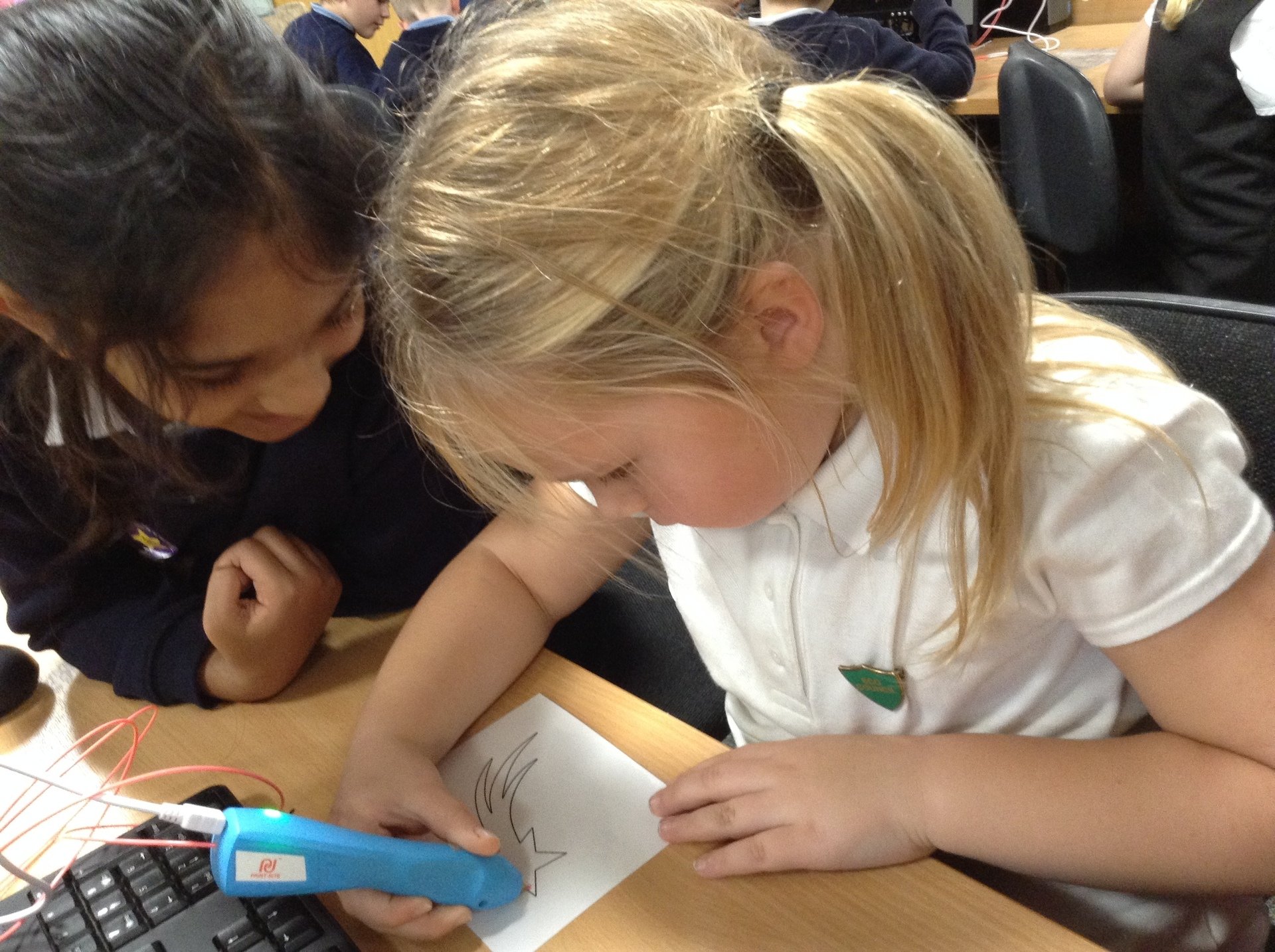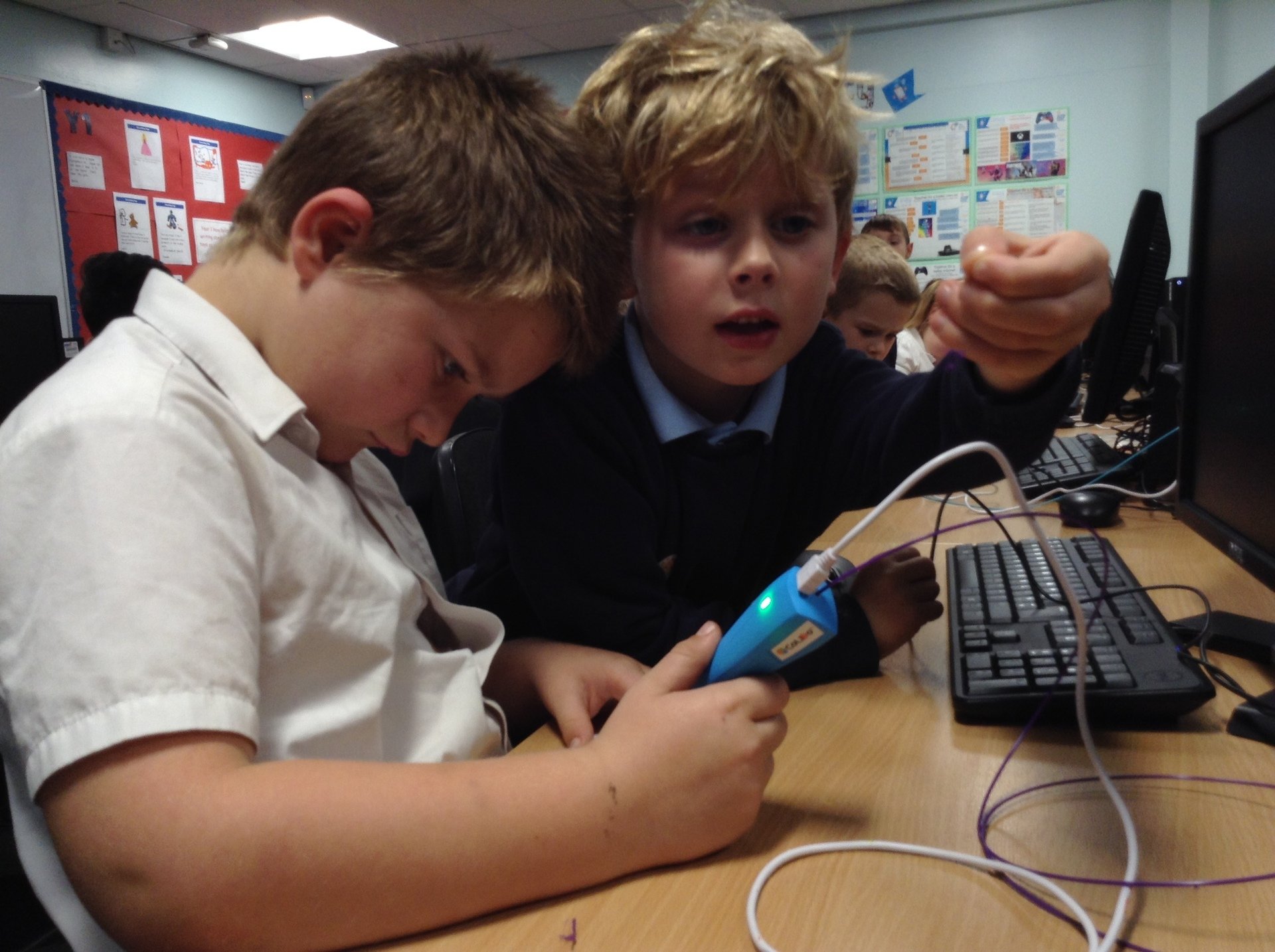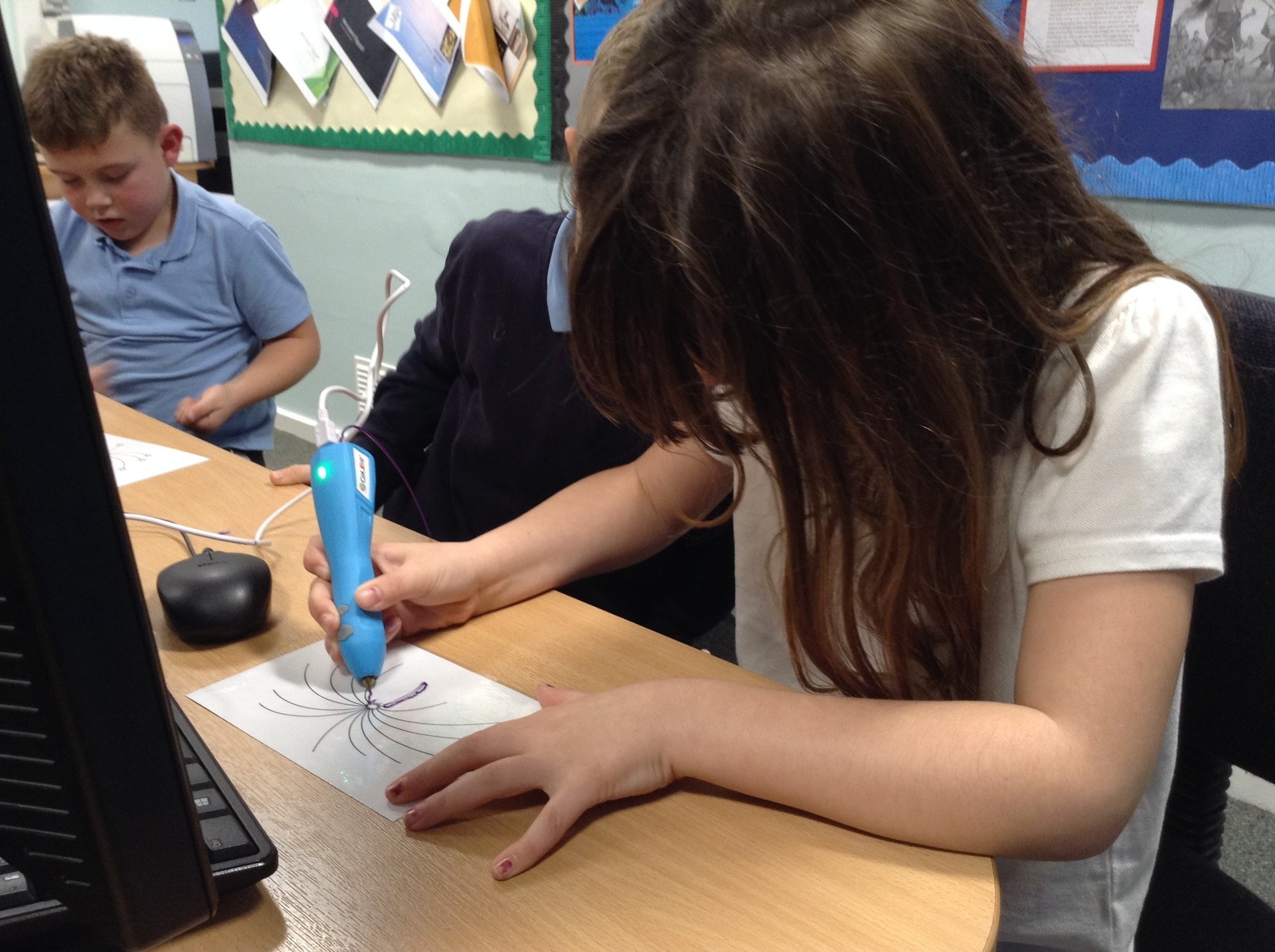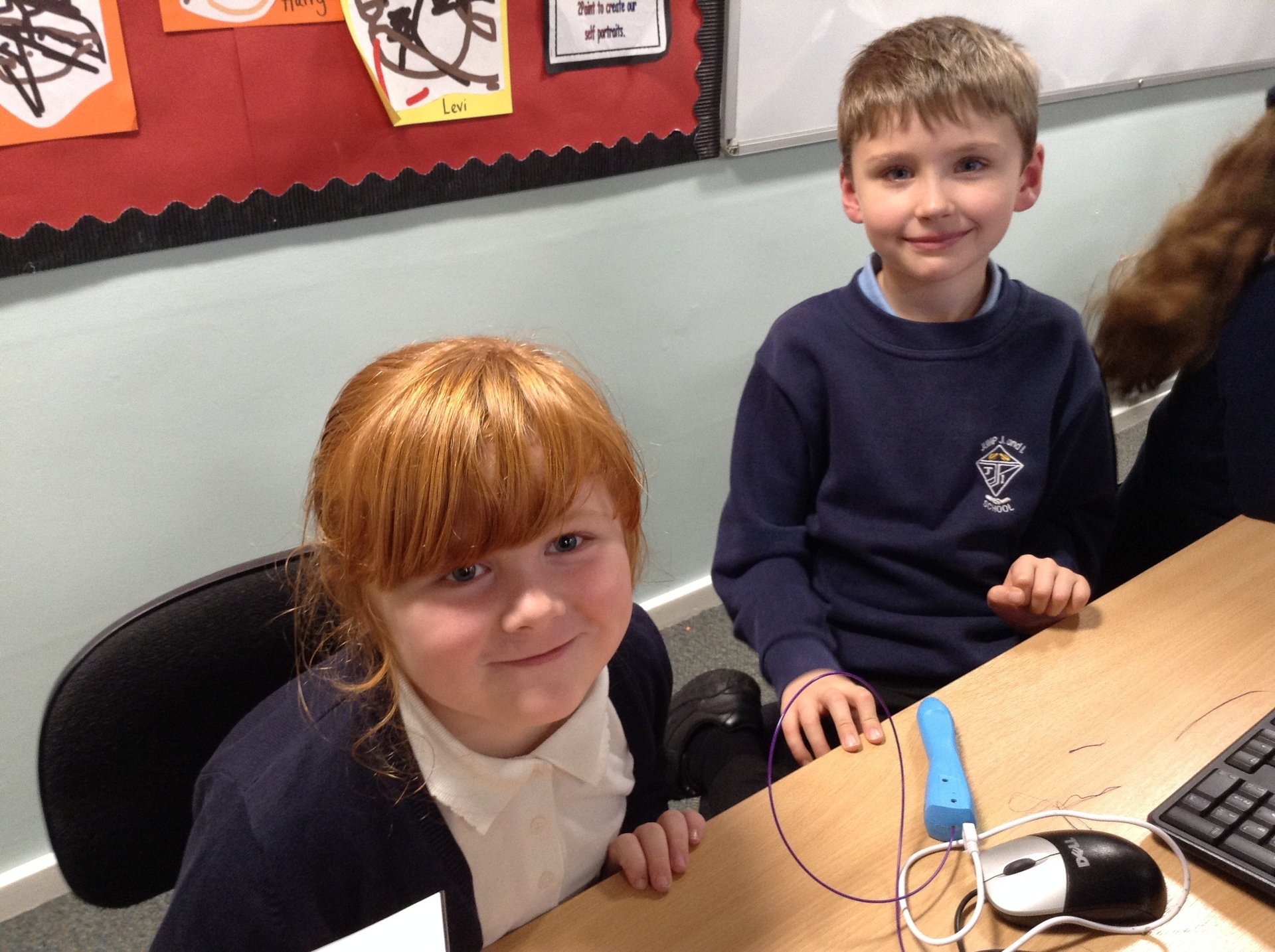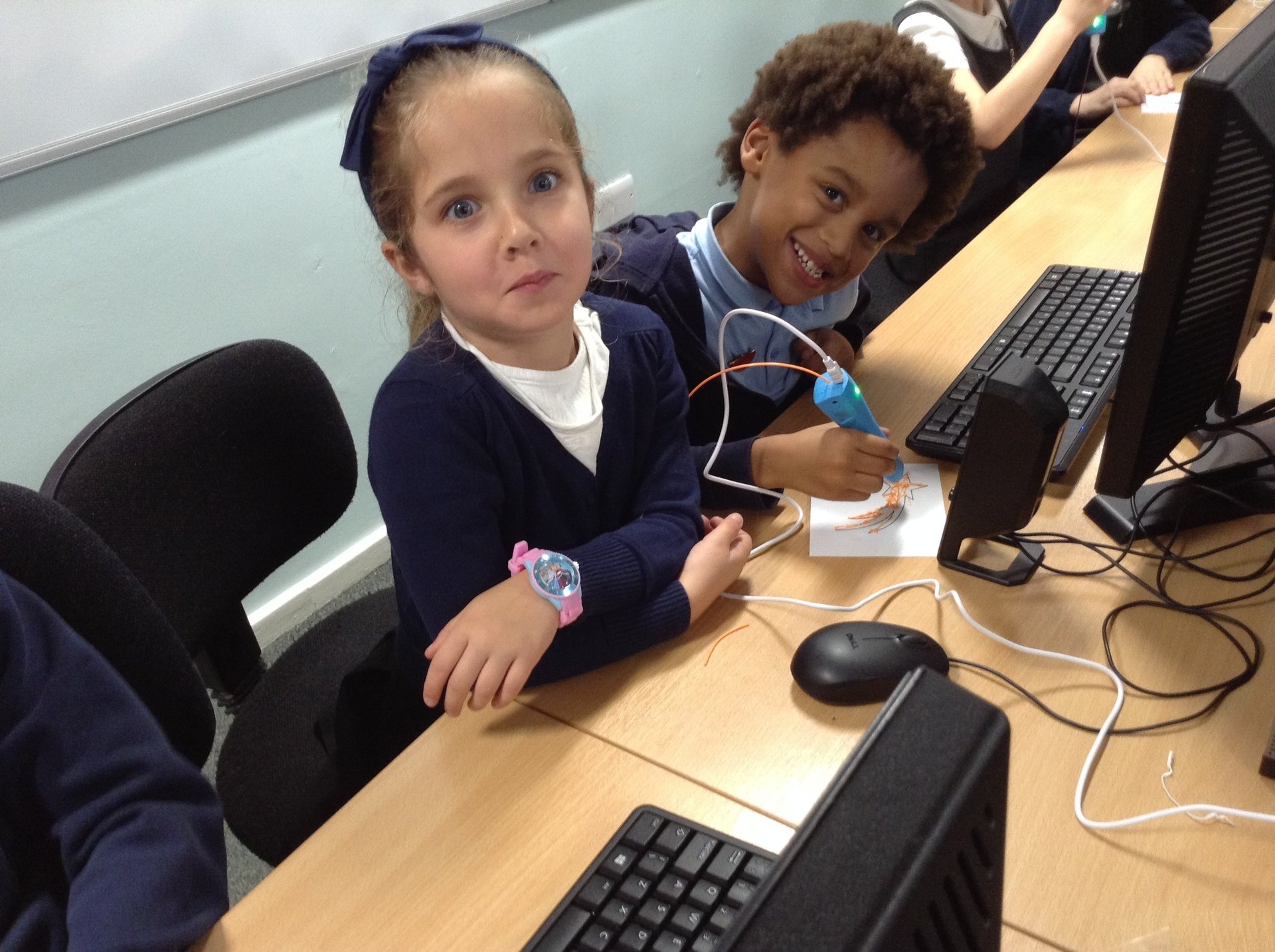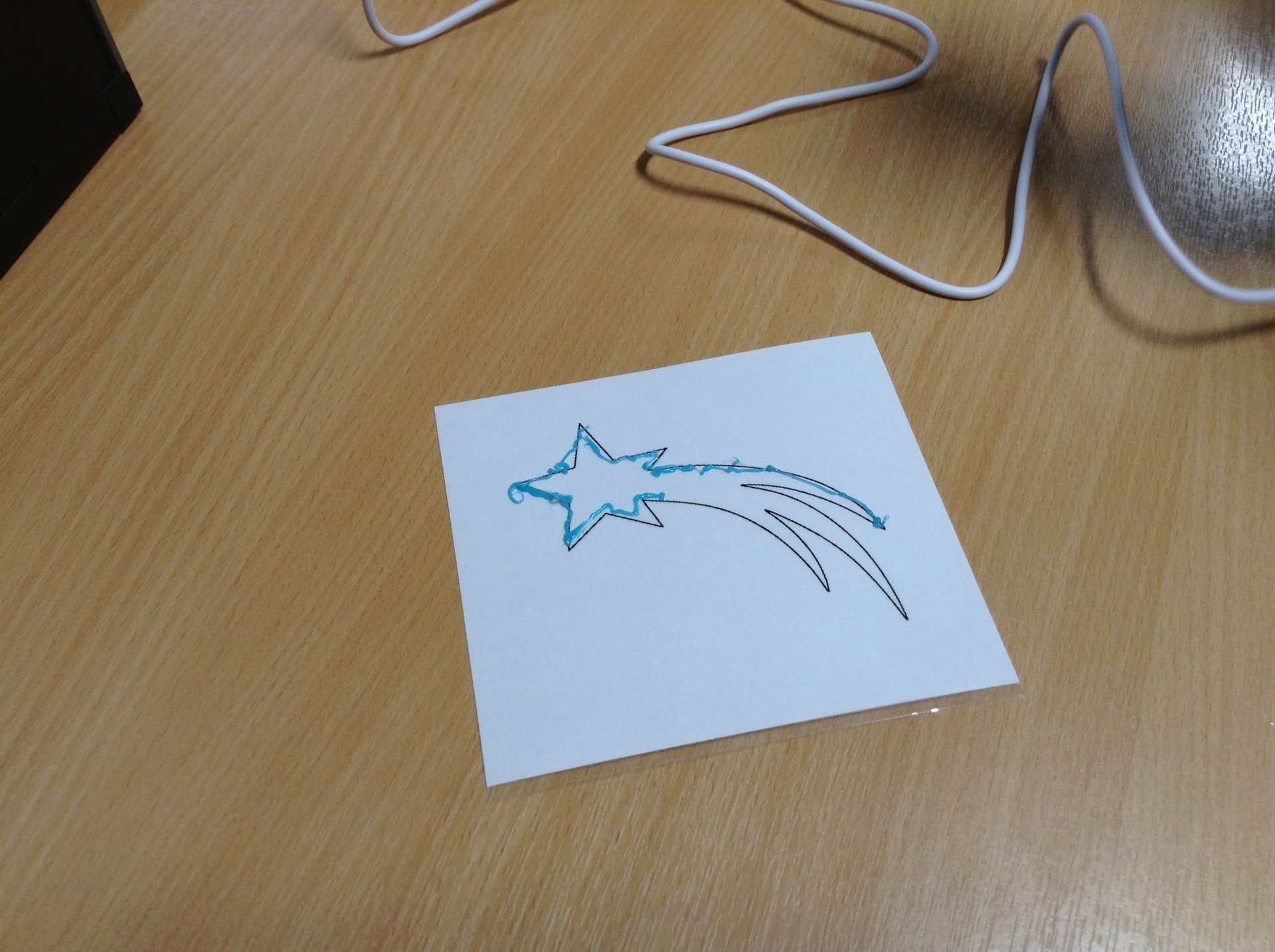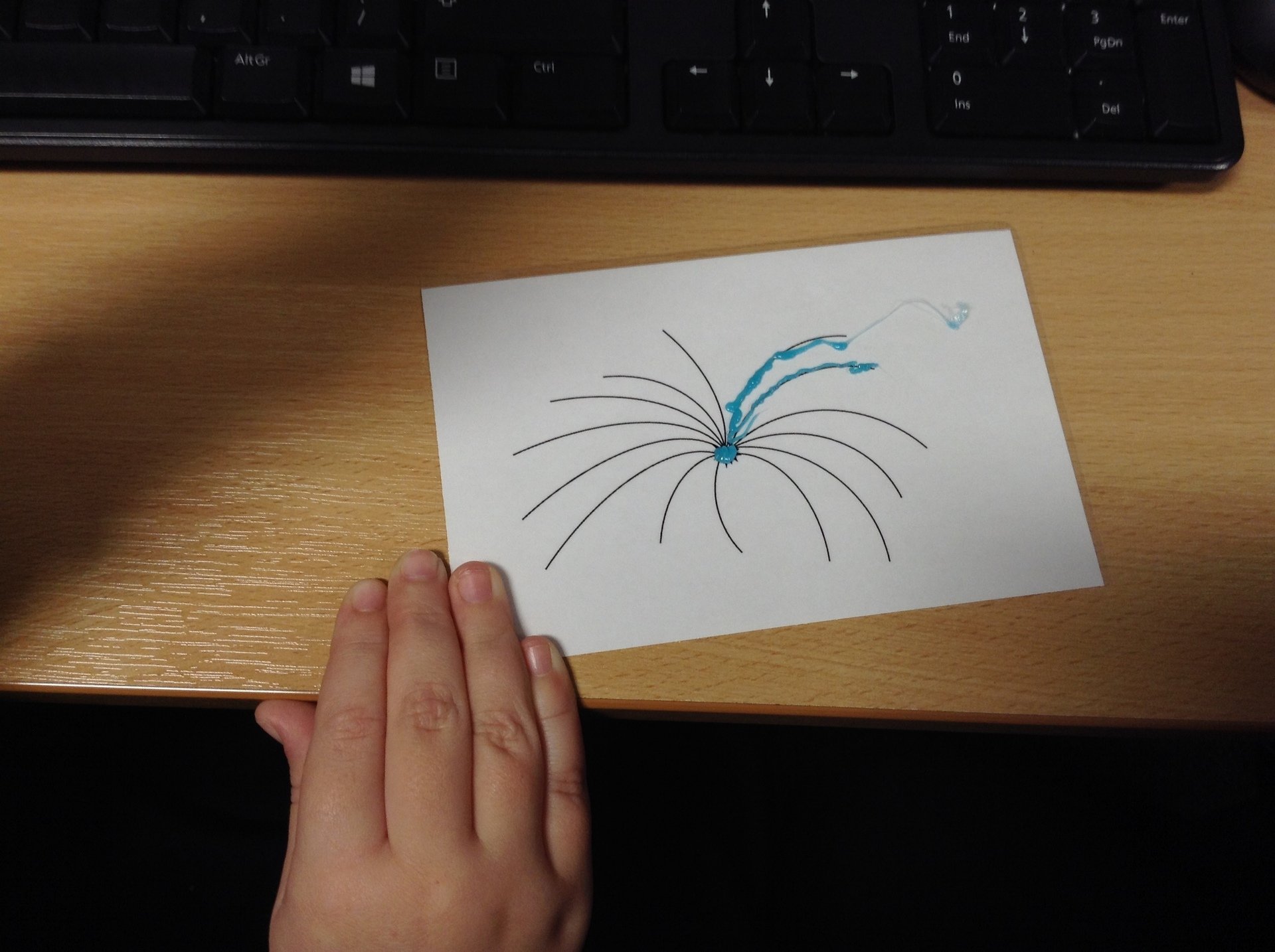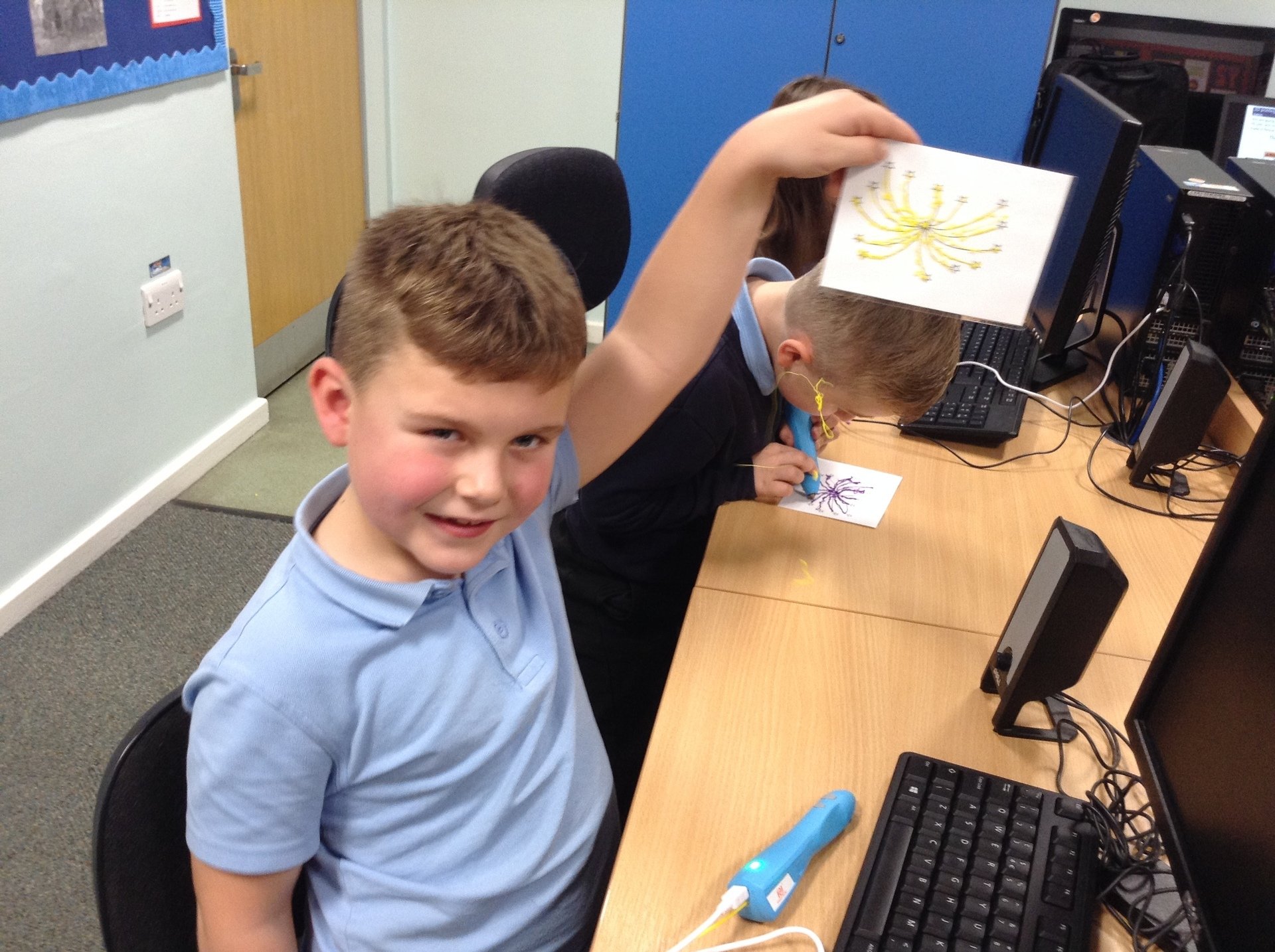 Things to look out for next week..
Year 4 and 5 are having a road safety lesson.
Anti-bullying day is on Tuesday - remember to wear odd socks!
Year 3 have a trip to the Yorkshire Museum.
We are dressing up in non-uniform for Children in Need on Friday.
There are no sporting events next week.